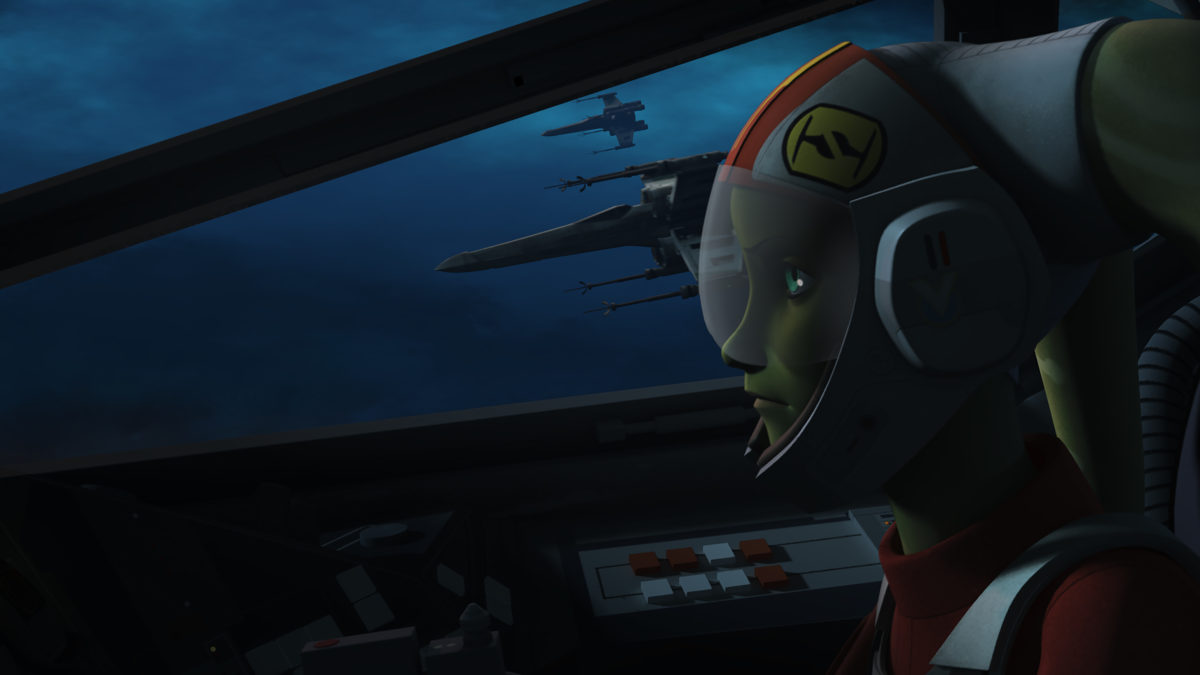 Brian Curran
STAR WARS REBELS "Rebel Assault"
November 11, 2017
See Hera and the Ghost crew in action next MONDAY, NOVEMBER 13th (9:00 p.m. ET/PT) on Disney XD in the last premiere episode of 2017 before "Star Wars Rebels" takes a Winter hiatus. New episodes leading to an epic series finale will return in early 2018.
In the next (half-hour) episode – "Rebel Assault" – Hera leads a courageous attack against the forces of Grand Admiral Thrawn, but when things go awry, her battle to win must become a daring escape if she is to survive.
"Rebel Assault" will also be available MONDAY, NOVEMBER 13th (12:01 a.m. PT) on DisneyNOW.