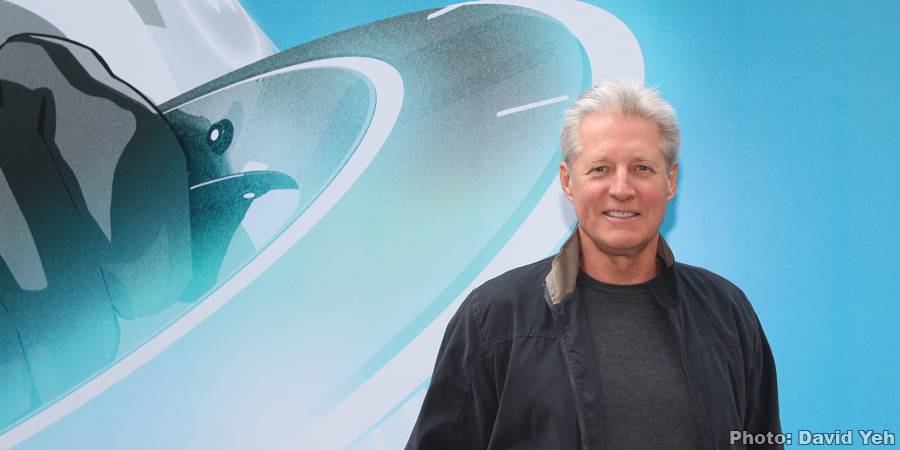 Kris Van de Sande
Bruce Boxleitner on TRON:UPRISING
Article
Interview
May 30, 2012
Premiering Thursday, June 7 on Disney XD is the new series everyone is looking forward to, TRON: UPRISING. With a story that takes place after the 1982 feature film and before the events in TRON: LEGACY, the animated series follows the heroic journey of Beck (Elijah Wood), a young program who trains under Tron (Bruce Boxleitner) in an effort to free his home from the villainous Clu.
EndorExpress had an opportunity to catch up with actor Bruce Boxleitner recently to talk about all things TRON but most importantly, TRON: UPRISING.
EE: We're here with Bruce Boxleitner AKA Tron…
Bruce Boxleitner: AKA…
EE: Alan Bradley. You've been in ALL of the TRONs!
BB: All the TRONs.
EE: That truly is amazing. Now, I have to start with a theme park question. Over at Disney California Adventure there's been an ElecTRONica experience for guests. Have you been?
BB: I didn't go there (laughs). I figured it would be crowded.
EE: What's fascinating about it is that it was only intended for a limited run but lasted a much longer than everyone expected. I think it's a testament to the popularity of TRON.
BB: There's a huge, huge audience here. You know, two or three years ago I would have said "what?!" Maybe with the video games I would have expected something but it's now crossed over to every aspect of pop culture today. It's amazing.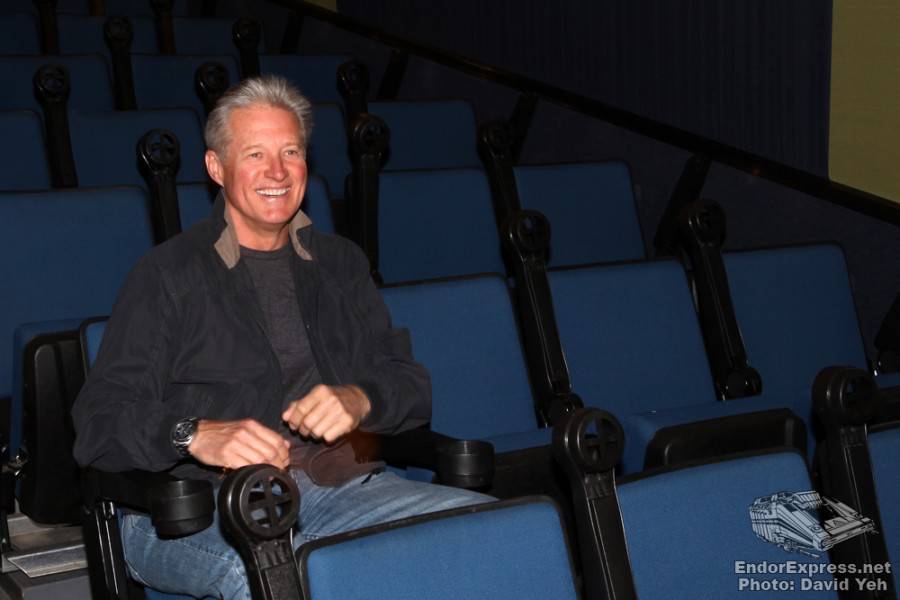 EE: It really is. But what's even more amazing is that there's a new TRON animated series. Tell us about getting back into your character in TRON: Uprising…
BB: Well, it never really went away I guess. We had a 28-year hiatus and then we came back with TRON: Legacy. I've also been doing the video games, TRON 2.0 and Kingdom Hearts. I've done everything that I've been asked to do. But I love this one (TRON: Uprising) because this is a mature TRON and I think with an animated series you can do just about anything they want to do. The Game Grid is unlimited in the imagination and I just love it. When I saw it the other day I said, "Wow, we would never have imagined this close to thirty years ago." Even Steven Lisberger at the premiere said that he felt that this was truer to the original concept of TRON than the movies were because there are other things that you have to deal with when making a movie. But this is truer in its concept, which only Steven can know.
EE: Right. And there's eighteen episodes so far. Have you finished recording it all or do you have more to do?
BB: We've finished. We worked all last year on this and it's been a long process but we're finally able to see the fruition of it.
EE: This series takes place prior to Legacy and we know where the character of TRON ends up. Are there any surprises in store for Uprising?
BB: I don't know where it's going but maybe what we perceived at that time, maybe that's all changed now. Maybe it will be different. Curious to see who Rinzler is now.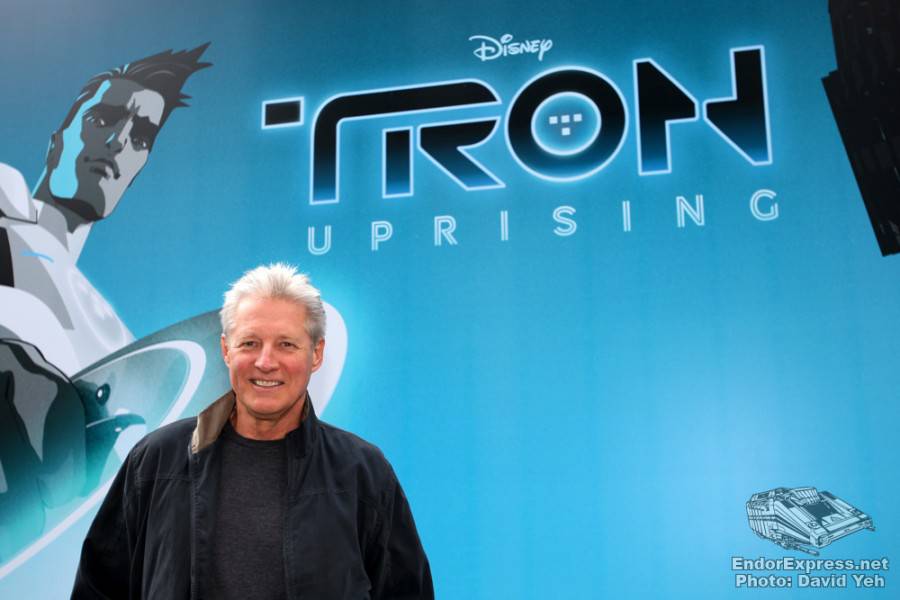 End of line.