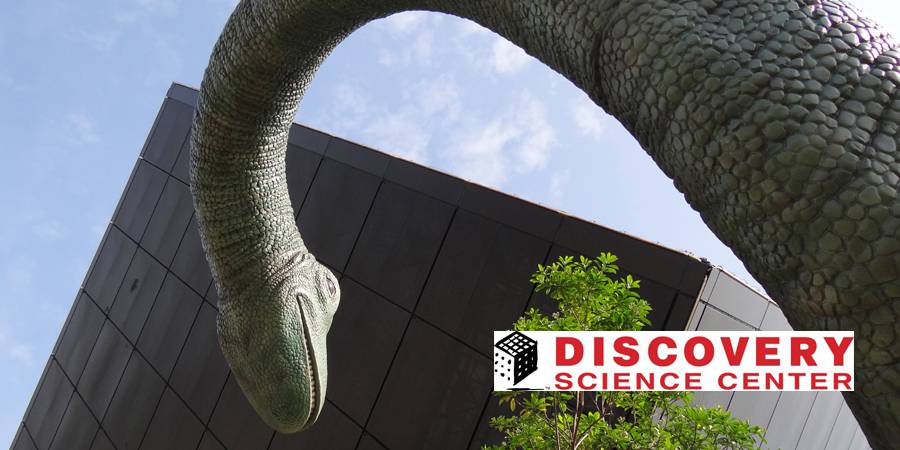 Brian Curran
DSC Hosts 8th Annual Science of Gingerbread Exhibit and Competition
November 18, 2013
Join our friends at the Taco Bell Discovery Science Center (DSC) this holiday season for the 8th Annual Science of Gingerbread exhibit and competition. Our past coverage of the contest have shown some very cool Star Wars gingerbread creations. Read on for details for the 2013 contest!
Discovery Science Center Hosts Annual Science of Gingerbread Exhibit and Competition
Science Can Be Sweet at Holiday Exhibit – Opening November 29, 2013
SANTA ANA, Calif. (November 15, 2013) – The sweeter the mix, the more irresistible the science! This holiday season, Taco Bell Discovery Science Center (DSC) presents the 8th Annual Science of Gingerbread exhibit and competition with some "sweet" activities, cool experiments, and amazing gingerbread creations. This annual festival features delicious treats and hands-on activities for scientists of all ages. Share the holiday cheer with family and friends while learning the science behind cookies, gingerbread, snow, and other seasonal favorites!
Special Holiday Programming Includes:
Build and race a candy car in DSC's Gingerbread Derby
Experience the "Science of Snow" Stage Show
Visit with Santa and take a photo with him (weekends only)
Decorate holiday cookies (and eat them too!)
See award-winning gingerbread creations
Local companies, schools, families and organizations are also invited to submit their gingerbread creations for the annual competition for the chance to win prizes. Categories this year include: Most Unbelievable Creation; Celebrate DSC; Best Holiday Theme; Best by Organization; Best Youth under 5; Best Youth Group/Classroom; Best by a DSC Member.
All gingerbread entries must be dropped off at DSC by December 1. Entries will be displayed at DSC beginning November 29, 2013 through January 5, 2014. All participants will be invited to an exclusive holiday party where category winners will be announced. More information available atwww.discoverycube.org/gingerbread/.
The Science of Gingerbread is included in general admission fees. Tickets can be purchased at the science center or online at www.discoverycube.org. Prices are as follows: adult ($15.95), senior ($12.95), and children 3-14 ($12.95). DSC is open daily from 10 a.m. to 5 p.m.
About Discovery Science Center
For 30 years, Discovery Science Center (DSC) has been a non-profit organization dedicated to educating young minds, assisting educators teach science and increasing public understanding of science, technology, engineering and math through interactive exhibits and programs. With one of the largest education outreach programs in the county and an unparalleled approach at creating immersive, game-based exhibits, DSC is revolutionizing how educational content is delivered. Throughout the year, guests can take the Eco Challenge and become a green superhero or feel the power of a simulated rocket engine launch. Traveling exhibits and annual events such as Spooky Science and Bubblefest throughout the year ensure that there is always something new to discover. In 2012, DSC was named one of the ten "Most Trusted Brands" in Orange County and in 2013 was awarded the National Medal of Service from the Institute of Museum and Library Services. DSC owns and operates the Taco Bell Discovery Science Center based in Santa Ana, California and will be opening a second facility in Los Angeles in 2014. For more information, call (714) 542-CUBE or visit www.discoverycube.org.
CONTACT: Dan Nasitka: (714) 913-5018
dnasitka@discoverycube.org