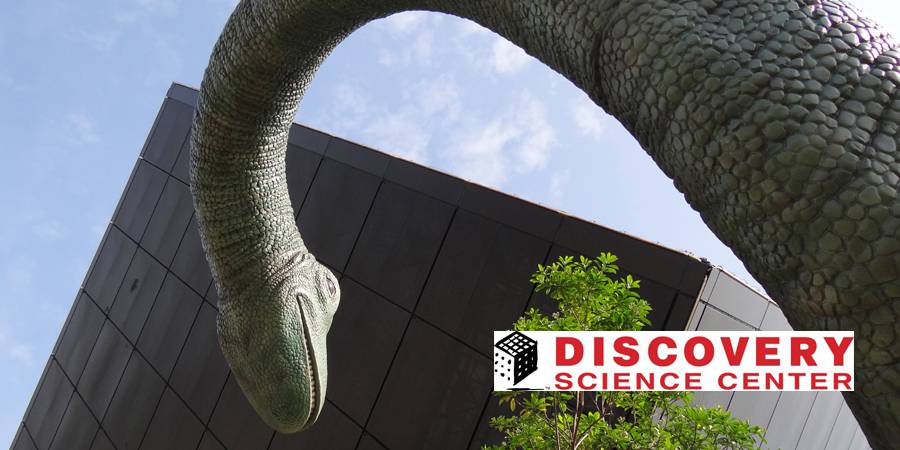 Brian Curran
DSC and Boeing Rocket Launch Blasts Off – May 10
May 7, 2014
Join the Discovery Science Center and Boeing as they host the 21st Annual Rocket Launch on Saturday, May 10, 2014. This is a free, family event where you can design, build, and launch rockets made from 2-liter bottles. NASA Astronaut, Andrew Feustel will be in attendance. Continue reading for more details…
Press Release:
DISCOVERY SCIENCE CENTER AND BOEING BLAST OFF AT ANNUAL ROCKET LAUNCH COMPETITION IN HUNTINGTON BEACH
NASA ASTRONAUT, ANDREW FEUSTEL, TO ADDRESS CROWD AND PRESENT AWARDS
WHAT:
Discovery Science Center and Boeing have teamed up to host the 21st Annual Rocket Launch on Saturday, May 10, 2014. This free, family event will be full of hands-on activities highlighted by designing, building, and launching rockets made from 2-liter bottles. NASA Astronaut, Andrew Feustel, will be attending the event to discuss his time on the Endeavour Space Shuttle and the importance of STEM education for the future workforce.
9:00AM:
Rocket Launch Competition opens to the public. Guests are invited to build and launch their own water bottle rockets using every day materials.
10:30AM:
First flight award ceremony featuring Astronaut Andrew J. Feustel and Boeing Executives.
12:15PM:
Second flight award ceremony featuring United Launch Alliance Executive, Janet Lewis. Winner receives a trip to see a real rocket launch at Vandenberg Air Force Base.
1:40PM:
Third flight award ceremony.
WHERE:
The Boeing Company – Huntington Beach Campus
5301 Bolsa Ave.
Huntington Beach, CA 92647
About Discovery Science Center
For over 25 years, Discovery Science Center (DSC) has been a non-profit organization that inspires and educates young minds through engaging science based programs and exhibits to create a meaningful impact on the communities they serve. With one of the largest science education outreach programs in the county and an unparalleled approach at creating immersive, game-based exhibits, DSC is revolutionizing how educational content is delivered. In 2012, DSC was named one of the ten "Most Trusted Brands" in Orange County and in 2013 was awarded the National Medal of Service from the Institute of Museum and Library Services. DSC owns and operates the Taco Bell Discovery Science Center based in Santa Ana, California and will be opening a second facility in Los Angeles in November of 2014. For more information, call (714) 542-CUBE or visit www.discoverycube.org/.
The Boeing Company
A unit of The Boeing Company, Boeing Defense, Space & Security is one of the world's largest defense, space and security businesses specializing in innovative and capabilities-driven customer solutions, and the world's largest and most versatile manufacturer of military aircraft. Headquartered in St. Louis, Boeing Defense, Space & Security is a $33 billion business with 57,000 employees worldwide. Follow us on Twitter: @BoeingDefense.