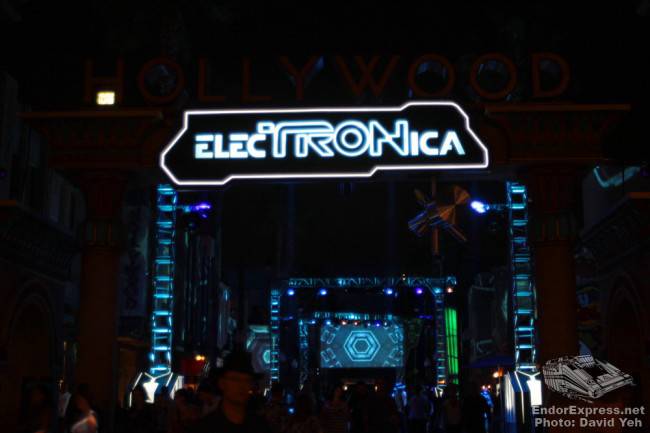 Kris Van de Sande
ElecTRONica Electrifies Disney California Adventure Nights
October 11, 2010
ElecTRONica Electrifies Disney California Adventure Nights
This weekend marked the debut of Disney's latest form of entertainment: ElecTRONica, a nighttime dance party that occupies Hollywood Pictures Backlot. Hot off the heels of Glowfest, ElecTRONica is less colorful but offers guests a nostalgic look at 80s video gaming with a recreation of FLYNN'S arcade (with exclusive tokens), an exclusive 3D sneak peak of TRON LEGACY, and a host of other entertainment offerings such as themed drinks, face painting, and a laser show featuring "Laser Man".
Flynn's Arcade isn't as extravagant as the version at Comic-Con and has no secret portal and lounge to experience, but it is 25cents per game just like the old days. Highly recommended is the Sneak Peak of Tron Legacy as the Muppet Vision theater is used to its fullest with additional in-house effects that certainly amplify the visuals of the film. You're going to wish you could see the entire film here.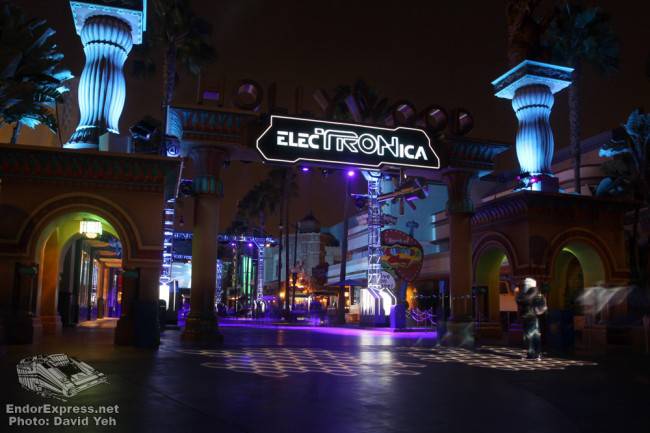 This is Disney synergy at its finest and if successful, the festivities may last as long as April 2011. ElecTRONica happens Fri-Sun during regular operating hours, nightly during holiday hours. Visit
www.disneyland.com
for more details.