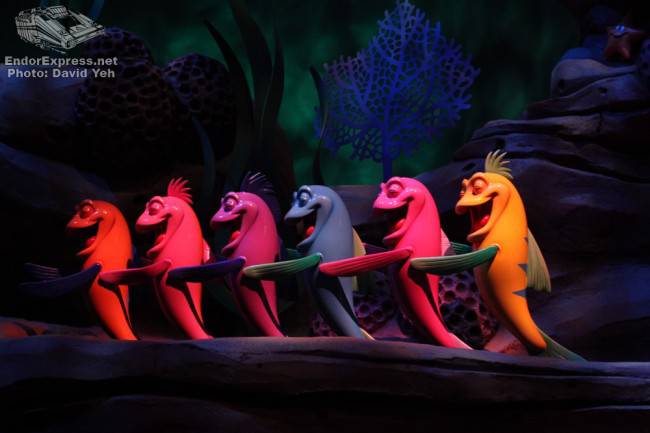 Ariel's Undersea Adventures Opens at DCA
With all the excitement surrounding the relaunch of STAR TOURS THE ADVENTURES CONTINUES at both Disneyland and Disney Hollywood Studios, we didn't want to ignore the addition of a new dark ride featuring a certain Little Mermaid named Ariel.  'The Little Mermaid ~ Ariel's Undersea Adventure' opens June 3rd at Disney California Adventure as part of the massive expansion project brought upon the Disneyland Resort.

The new attraction finds Paradise Pier home and features state-of-the-art audio animatronics and environments bringing guests to some of the film's most memorable musical moments.  Enjoy these photographs from the attraction and be sure you stop by the park to see for your very self!  Walt Disney World visitors should expect their very own Little Mermaid attraction in 2012.