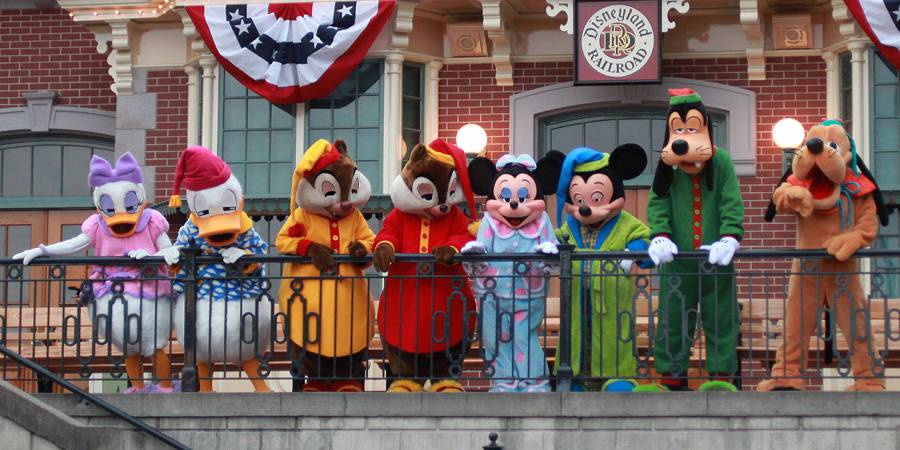 Brian Curran
Disneyland 24 Recap
June 7, 2013
It's been two weeks since Disney Parks held their Monstrous Summer extravaganza, keeping three of their parks open for a solid 24 hours, so we thought we definitely waited long enough to recap.
Lines formed as early as 10pm the previous night and guests who were social media savvy enough were clued in on some cool button giveaways throughout the day and maybe even a sneak preview to Monsters University an entire month in advance! Special merchandise and food items were also available but other than that, it was more or less business as usual as massive crowds that bombarded Disneyland last year either failed to materialize or was spread out decently between both Disneyland and Disney California Adventure.
After midnight, there was a rare treat for Disneylanders though, as Mickey, Minnie, Donald, and Goofy came out to greet guests in Tomorrowland in their Star Wars attire. This is something that is common in Orlando during Star Wars Weekends, but certainly a first for the west coast.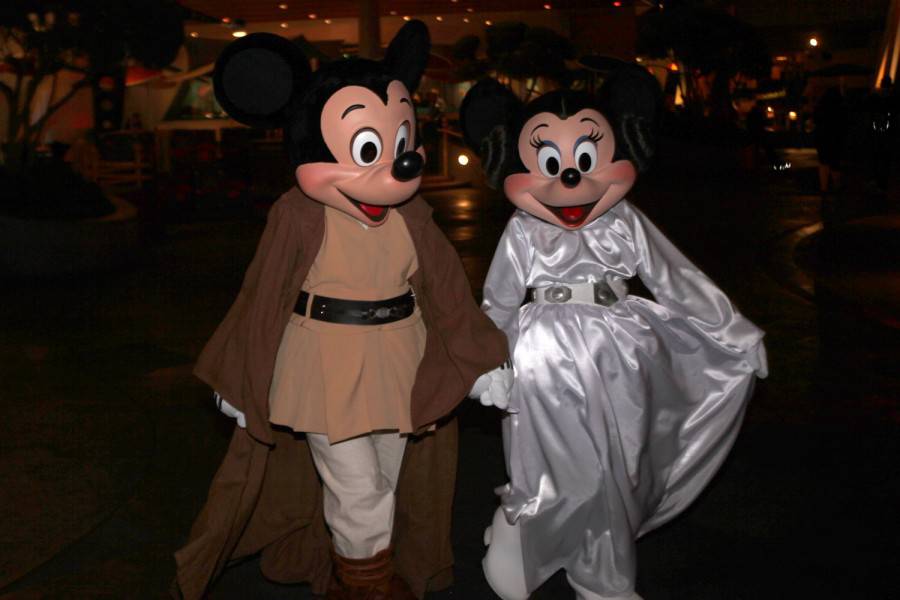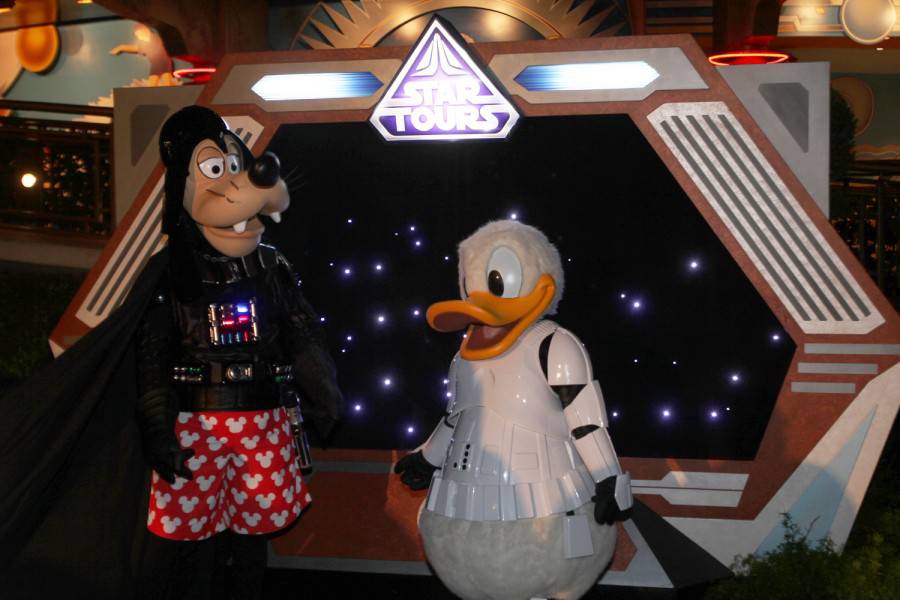 Jedi Mickey Mouse and Princess Minnie Mouse made the Disney fan in me go "awww" but left the Star Wars fan in me fuming. Darth Vader Goofy is missing his trousers, which is the norm for Donald, who half dressed up as a Stormtrooper. For the record, I would have preferred to see Donald as Han Solo or Darth Maul rather than a lowly soldier.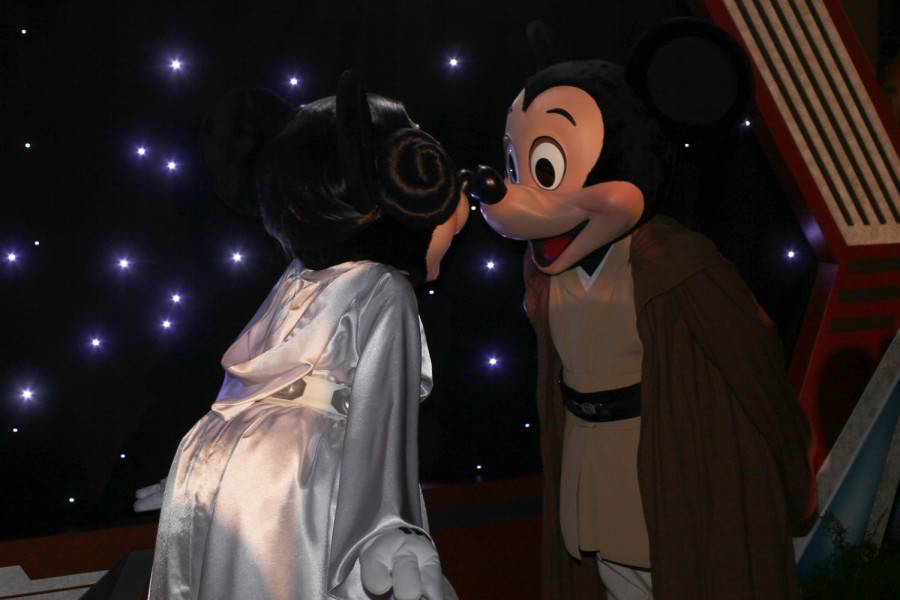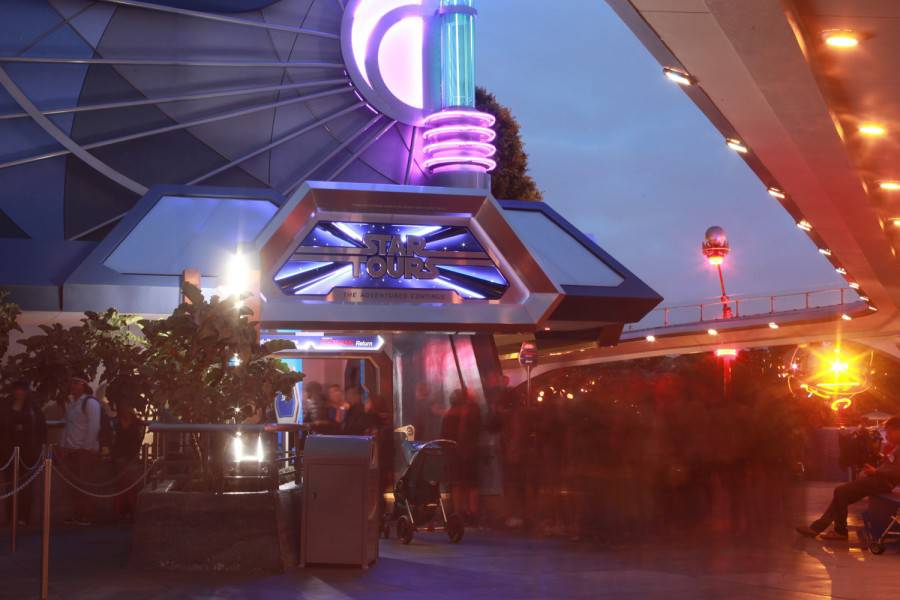 Star Tours line at 5:15am had a 15 minute wait.
Guests visiting Mickey's Toon Town were also treated to Mickey and friends dressed up in their pajamas… which… means that they're in two places at the same time! I guess when you're awake for 24 hours, it's not as big of a deal. The park closed at 6am as promised and I shuffled out like a zombie. I was actually less tired compared to the Leap Year party… but maybe the Main Street Conga Line wore me out. Note to Disneyland: have a Main Street Conga Line every time you throw an all-nighter.
All photography by David Yeh.
***Characters were not THAT sleepy as depicted in the photoshopped image.