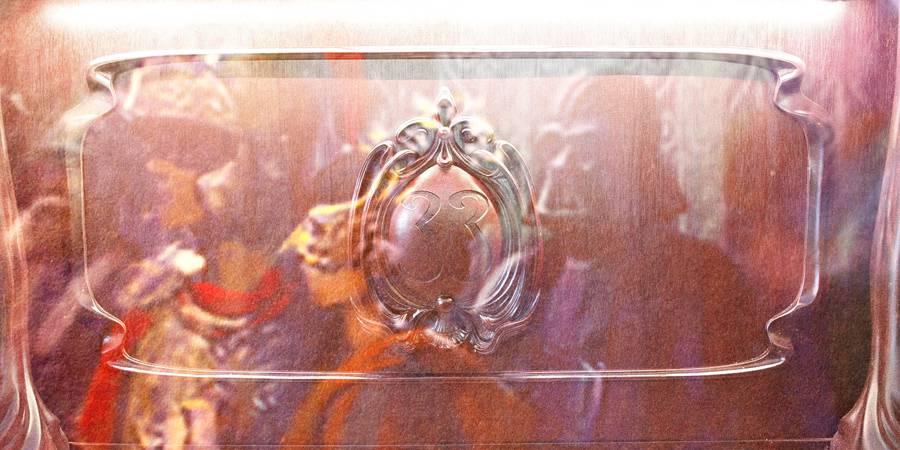 Darth Vader in Club 33
You've heard about hidden Mickeys but have you seen or heard of a Hidden Vader? Yes sir, Darth Vader is in Club 33, from a certain point of view. When the new Club 33 reopened its doors just a few months ago, a brand new Jazz Lounge came along with it. This classy venue called Le Salon Nouveau features ornate furniture, hand crafted cocktails, jazz music, a player piano, and of course original artwork.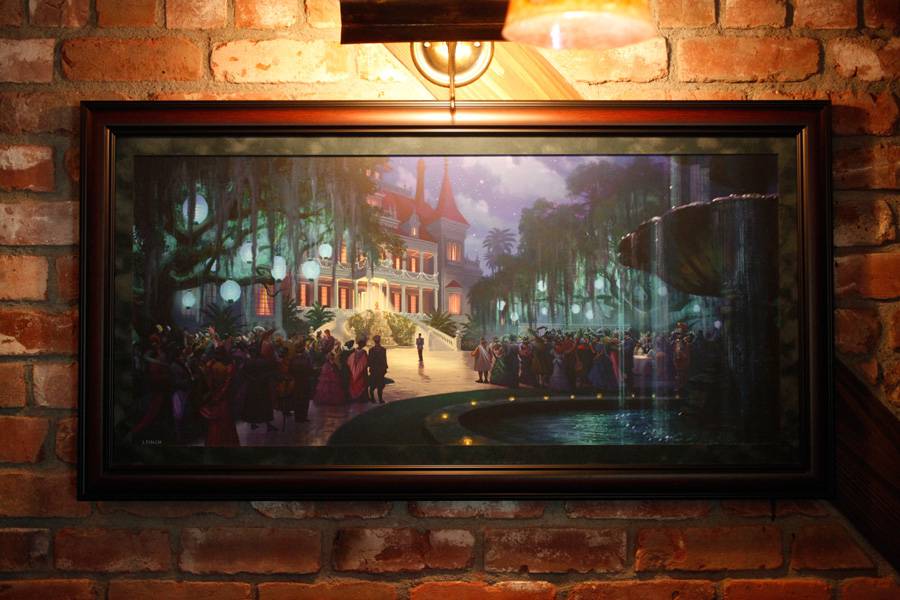 Many of the paintings reflect New Orleans Square and some pay tribute to Disney's animated feature The Princess and the Frog. In one of the paintings, the costume party has begun and who is in attendance? It's Darth Vader himself! It's not a very obvious presence but it's a neat little thing that can be found at Club 33.