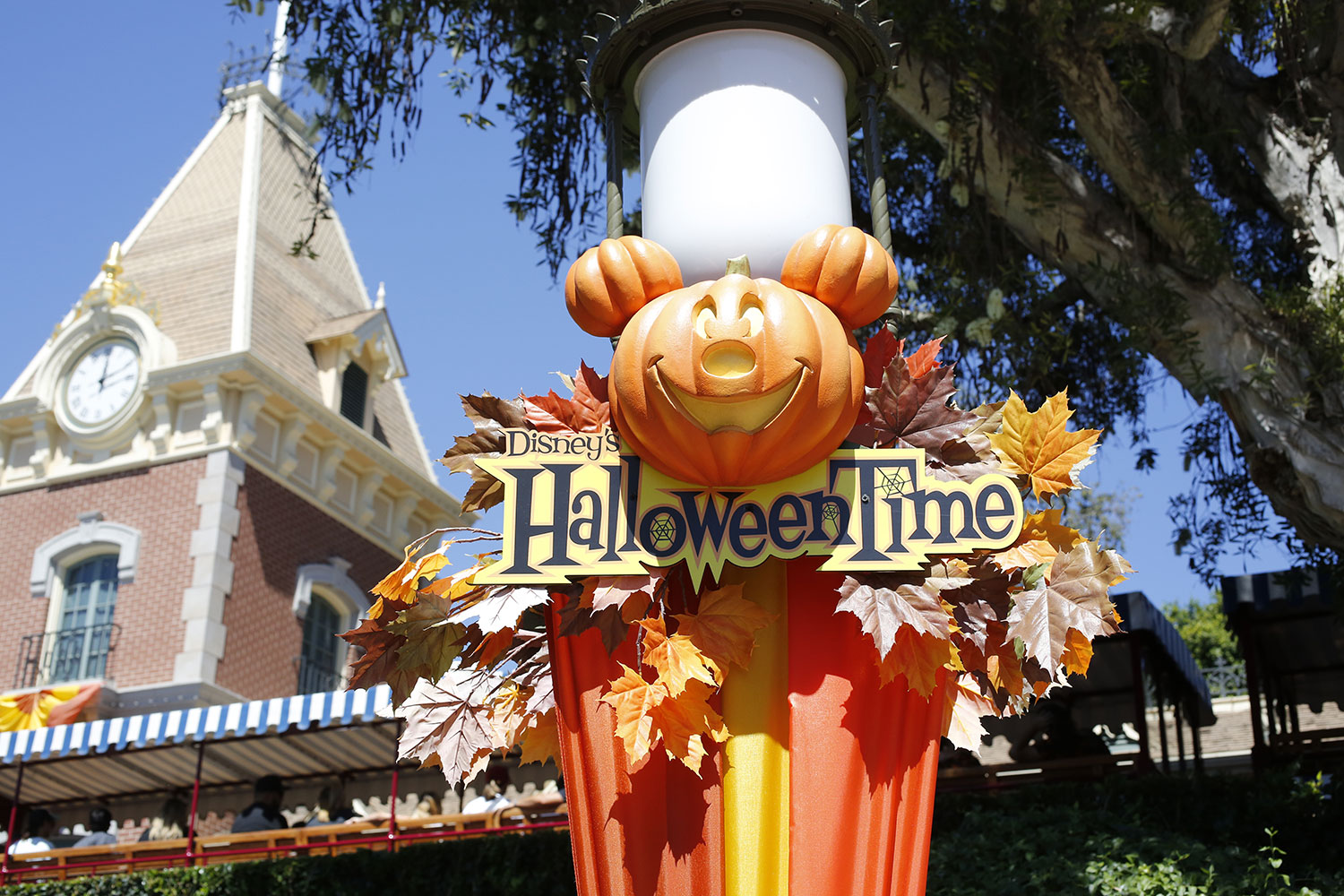 David Yeh
Photo Update: This is Disneyland Halloween!
November 1, 2018
It's Halloween! While we won't wait as long to get you a photo update of the Christmas activities, here's a look back at what has been going on at the Disneyland Resort, and also what's ahead!
Disneyland Park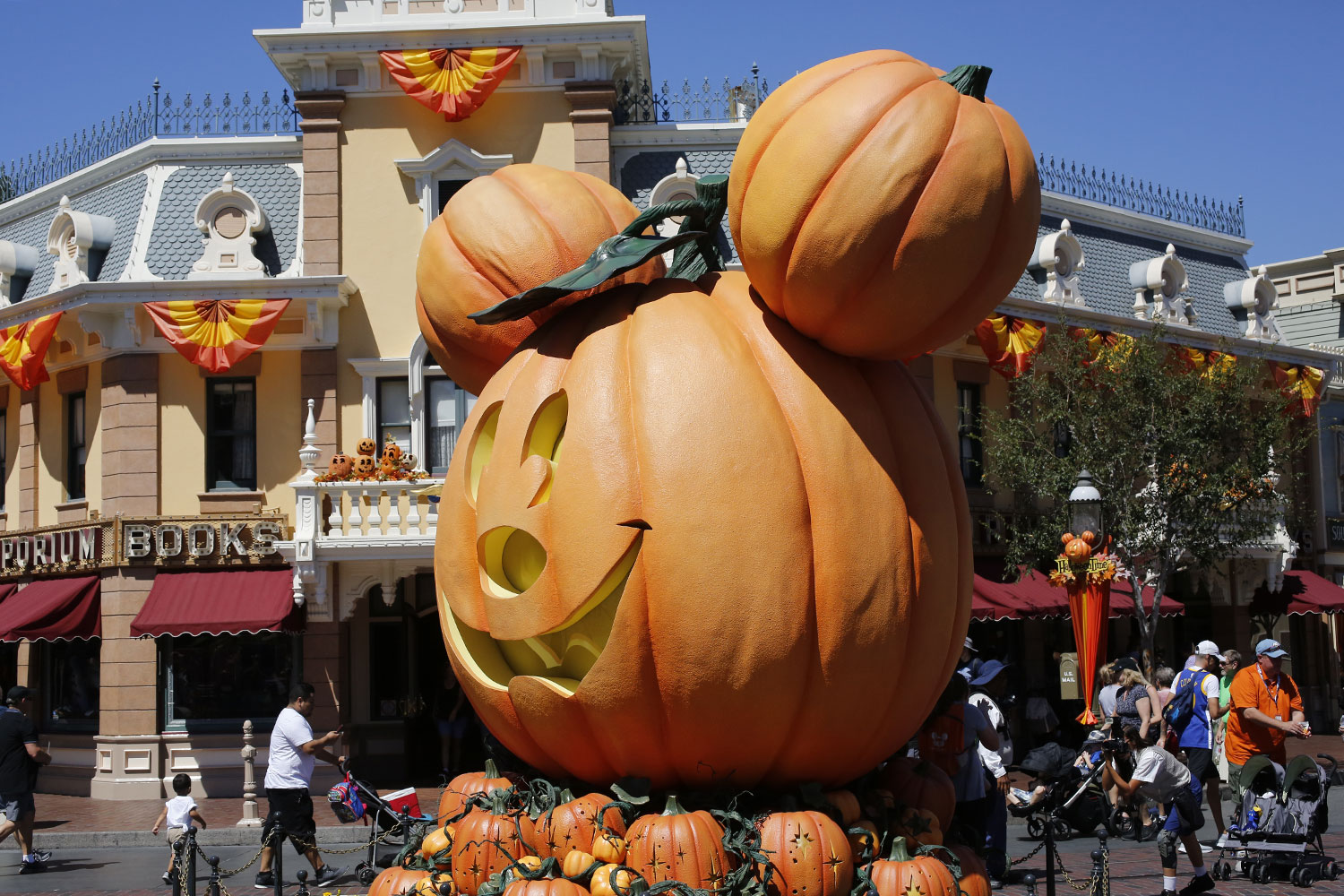 Halloween at Disneyland has mostly been unchanged for years, with everything going in full swing. The main entrance and Main Street, U.S.A. are adorned with Jack-O-Lanterns everywhere, while the two main attractions received their Halloween layovers: Haunted Mansion Holiday and Space Mountain: Ghost Galaxy, the latter ends its run today.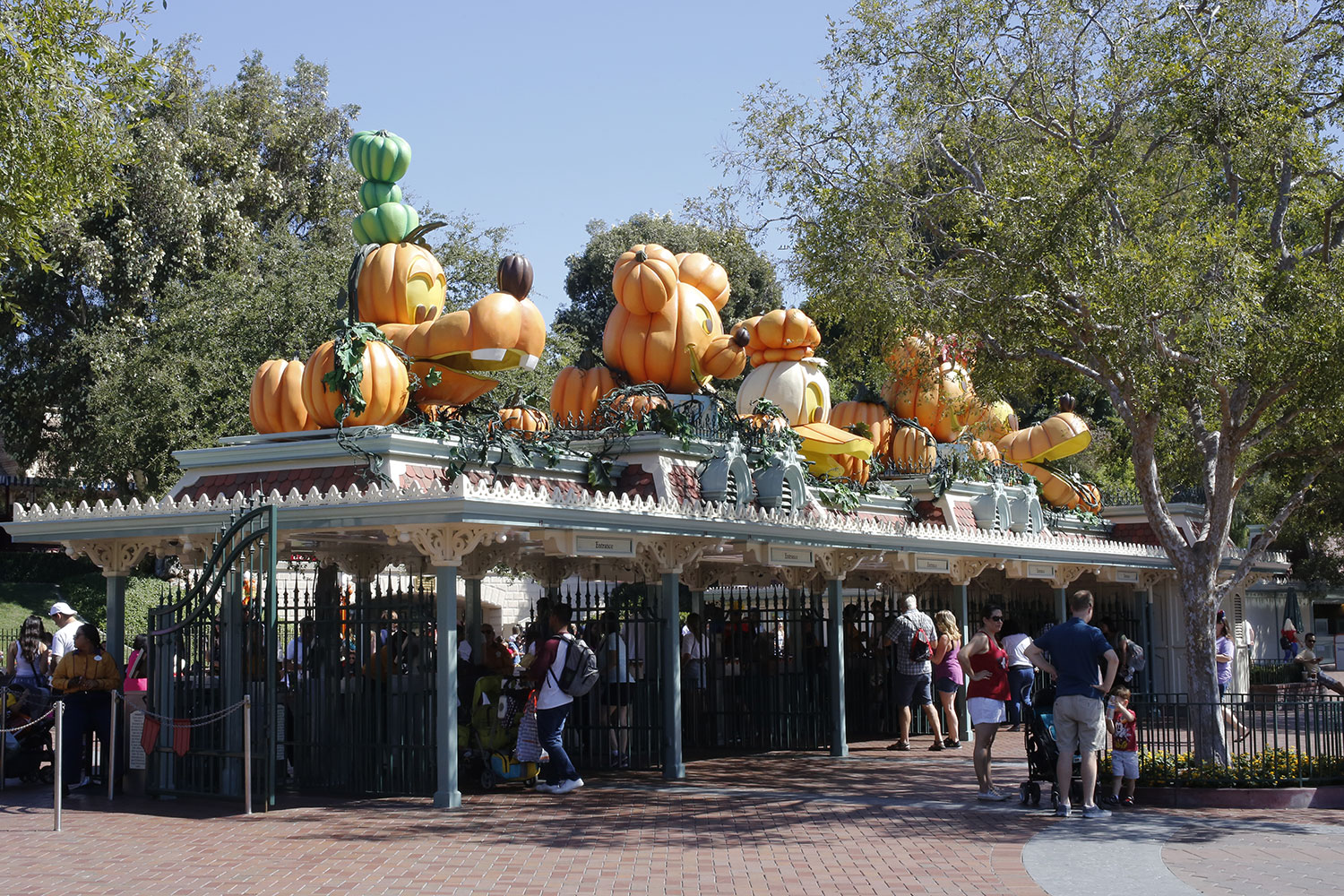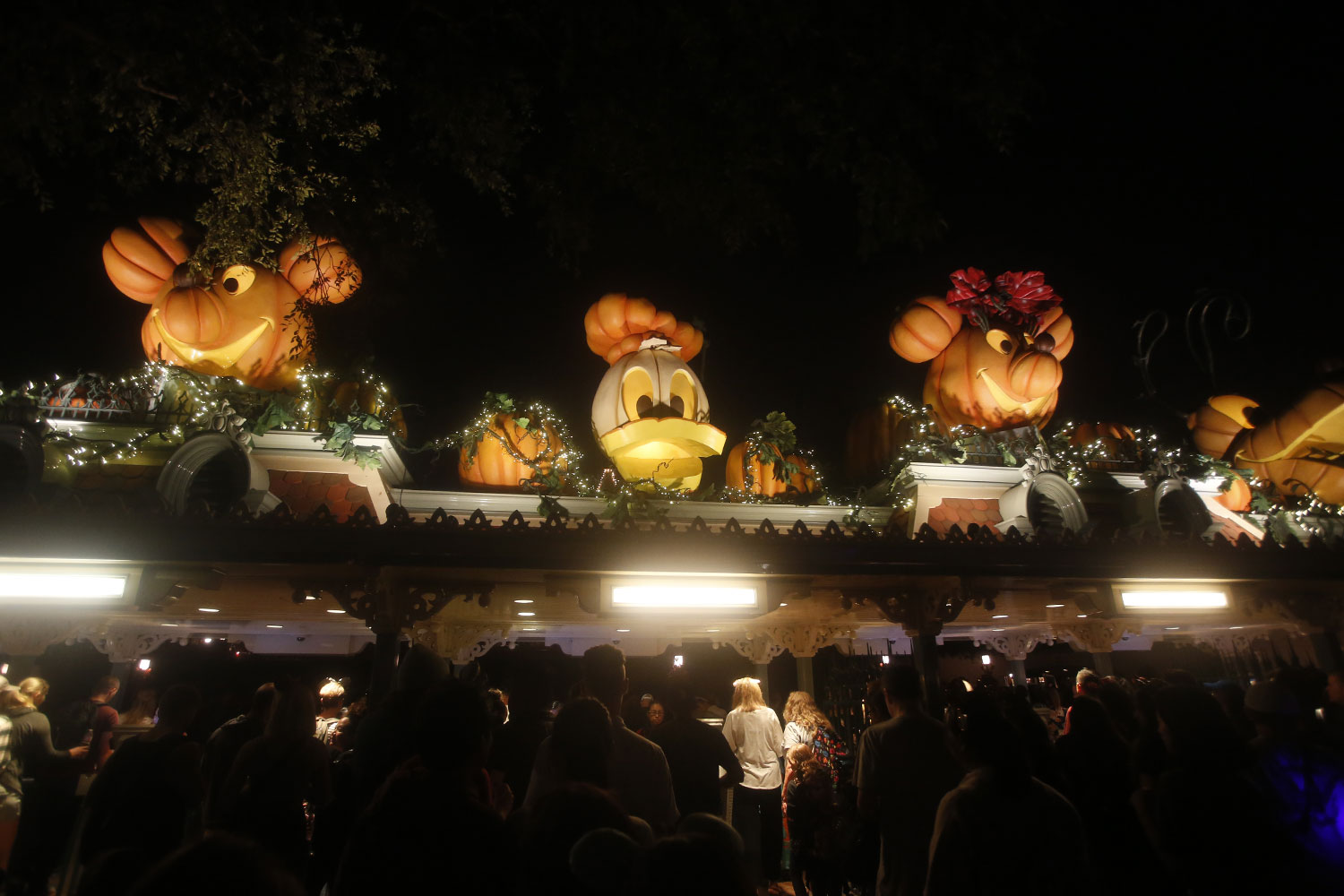 The best thing about Space Mountain: Ghost Galaxy after dark are the projections and sound effects.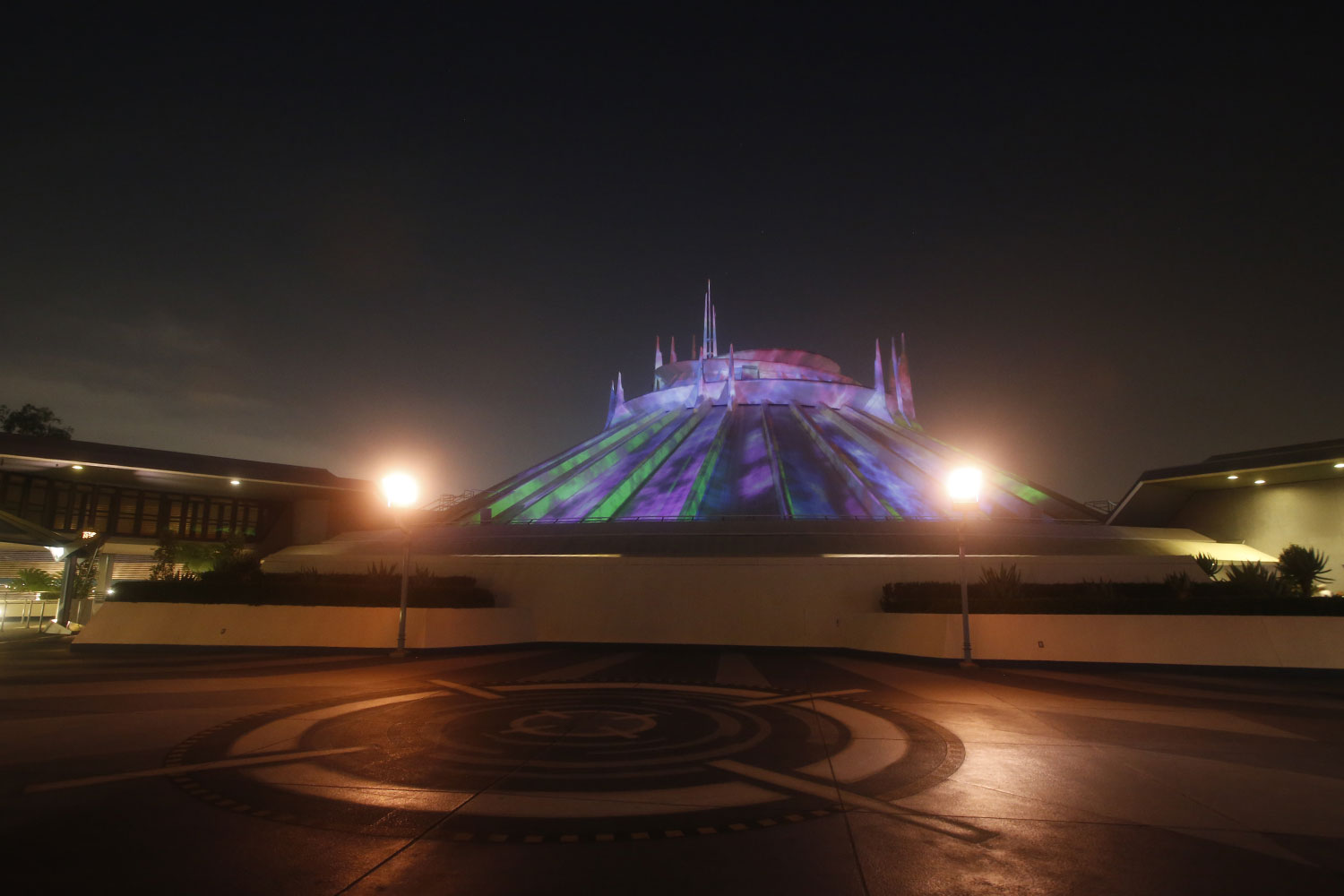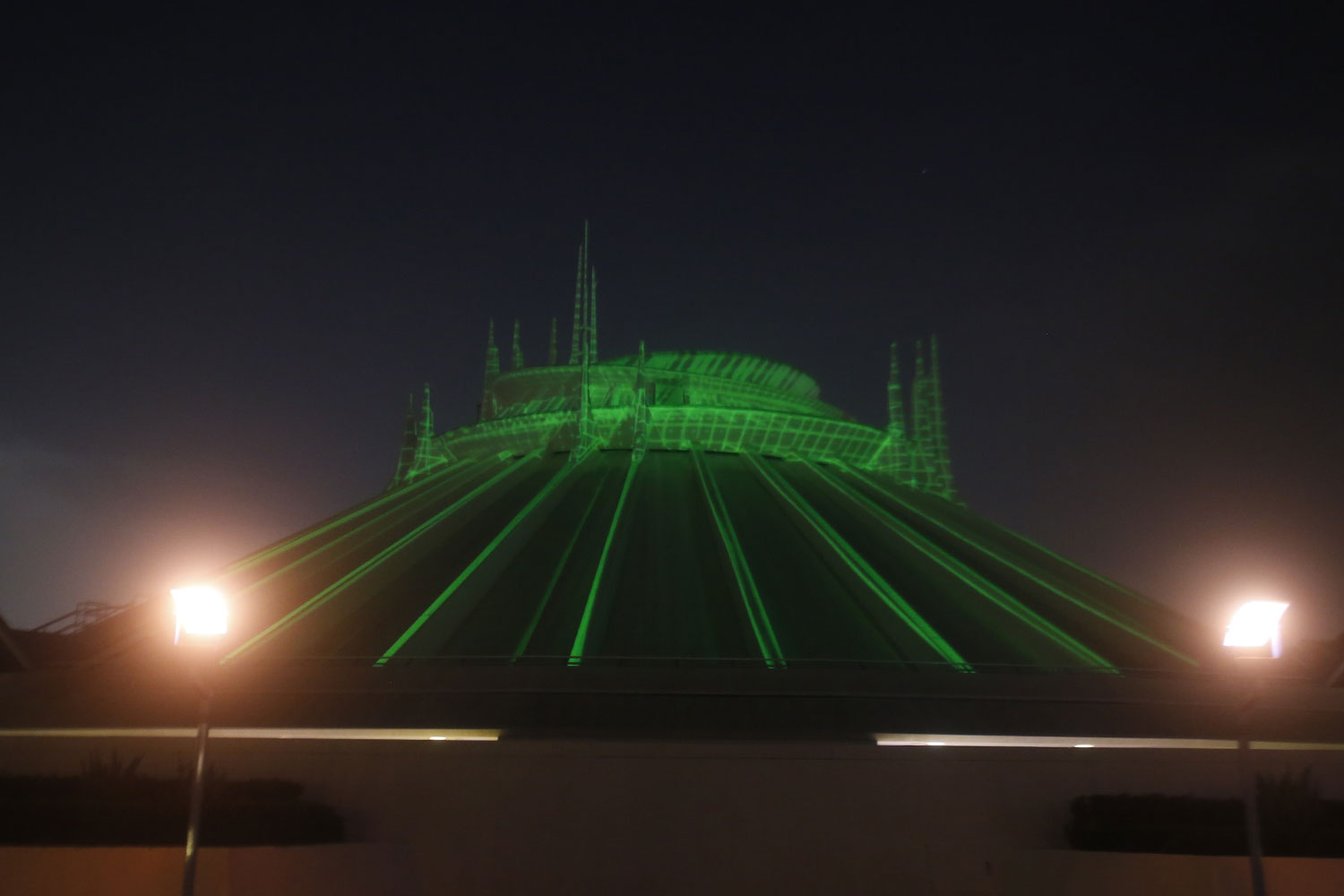 Frontierland has their usual Zocalo Park decor along with the Halloween Tree, which is a sight to see after dark.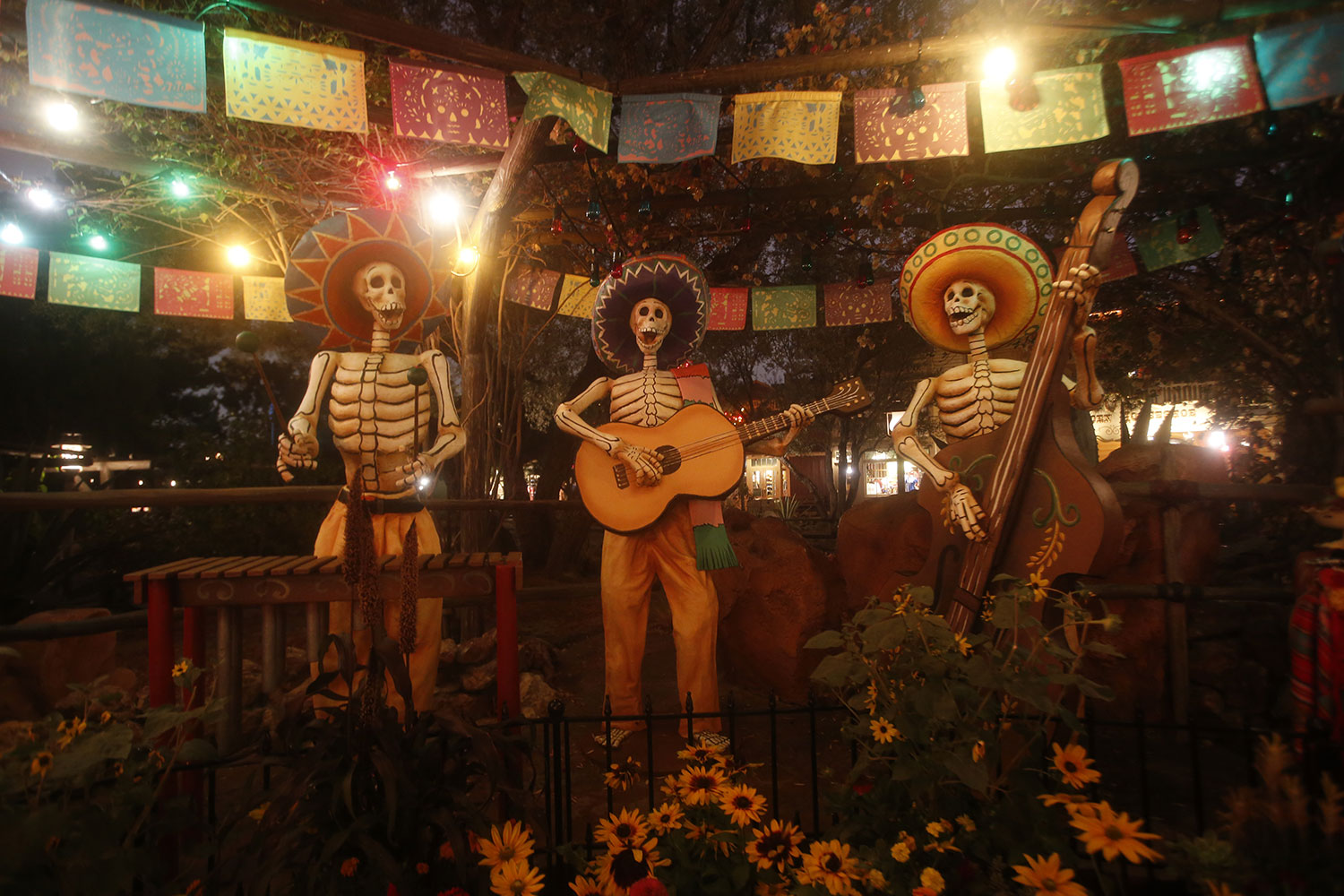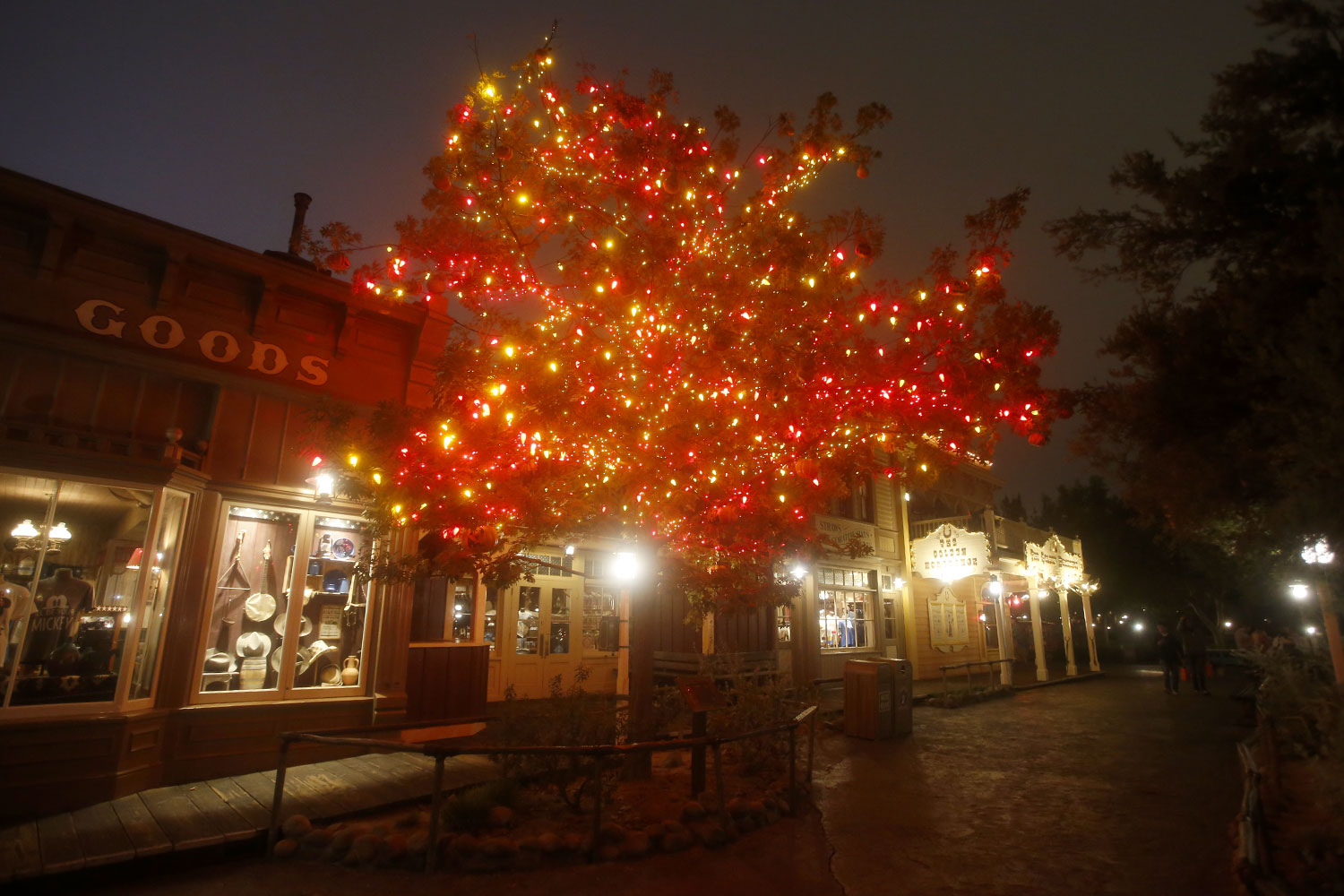 The Disney Parks Blog also celebrated a special night of Halloweentime Fun for readers. Definitely tune into the blog often to find your chance to attend any number of fun events throughout the year. Desserts, character meet & greets, and the Haunted Mansion Holiday all to yourself? Yes please!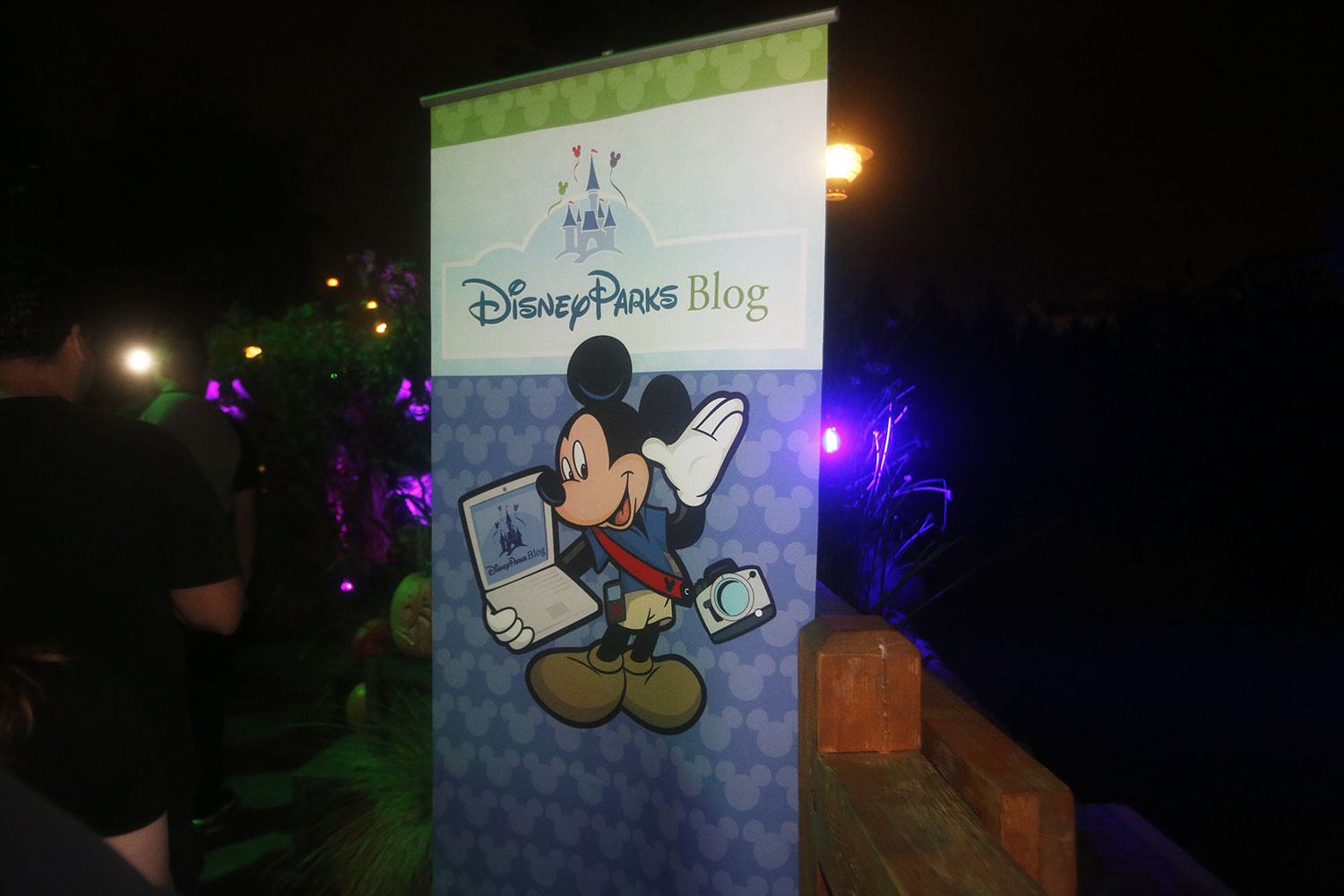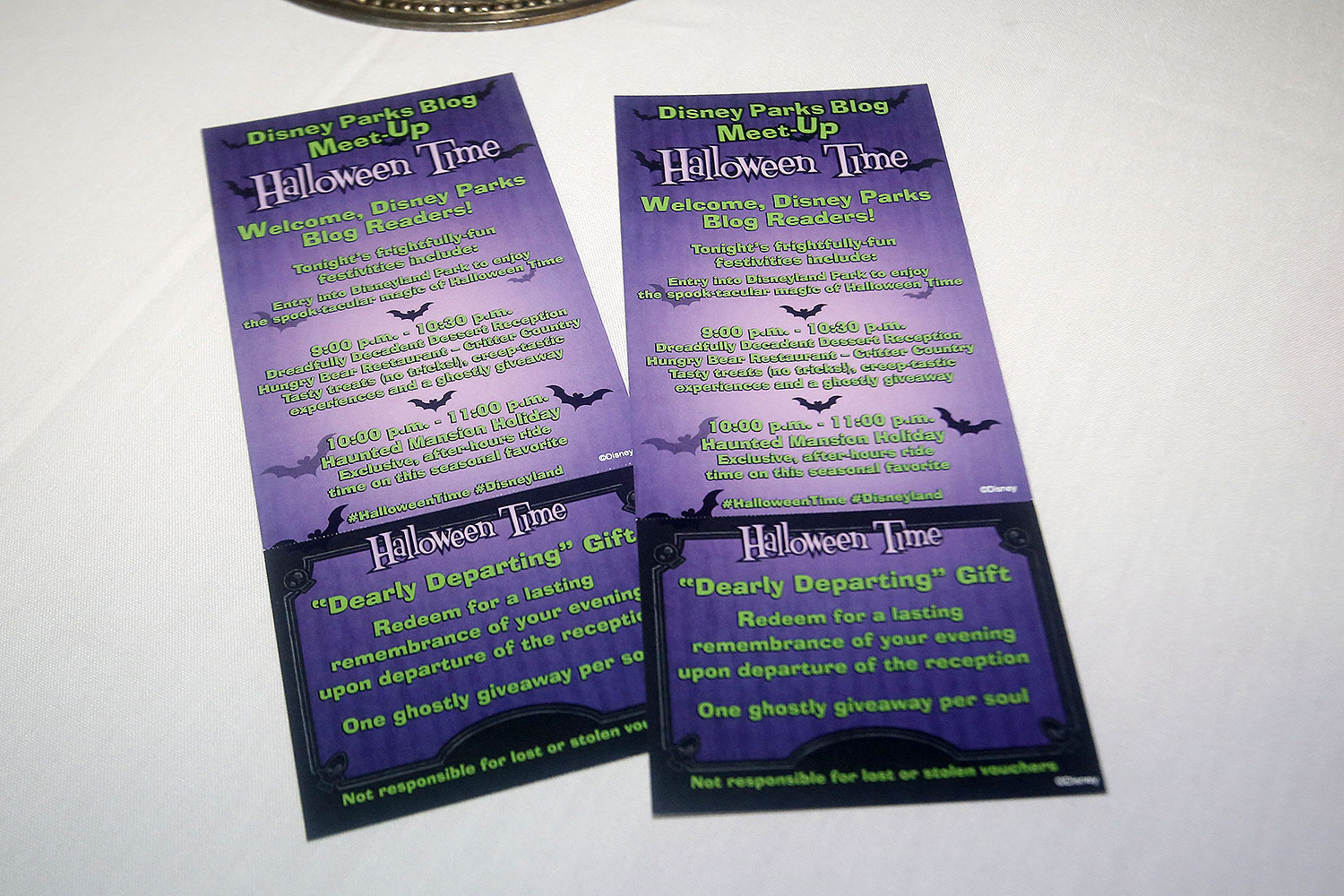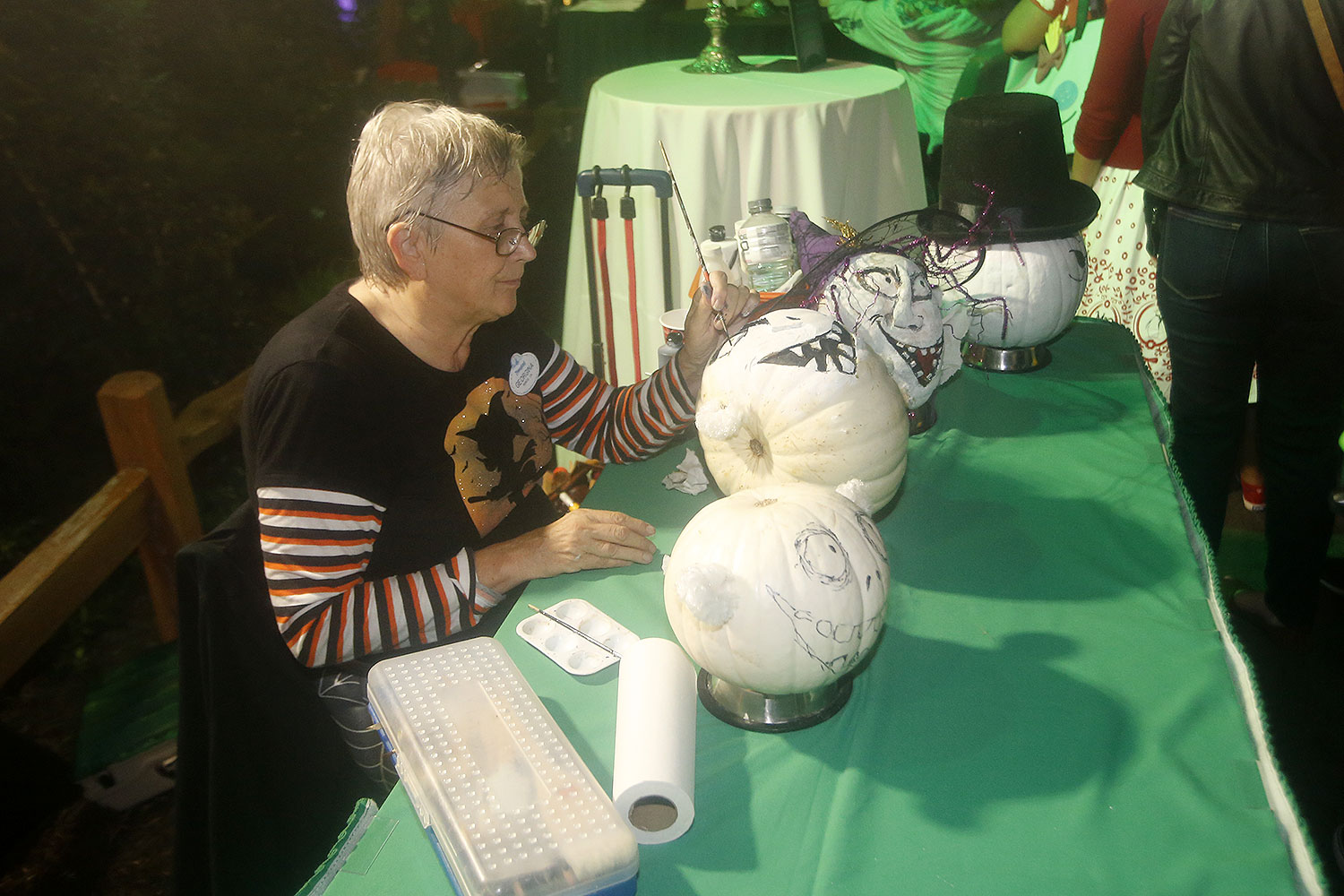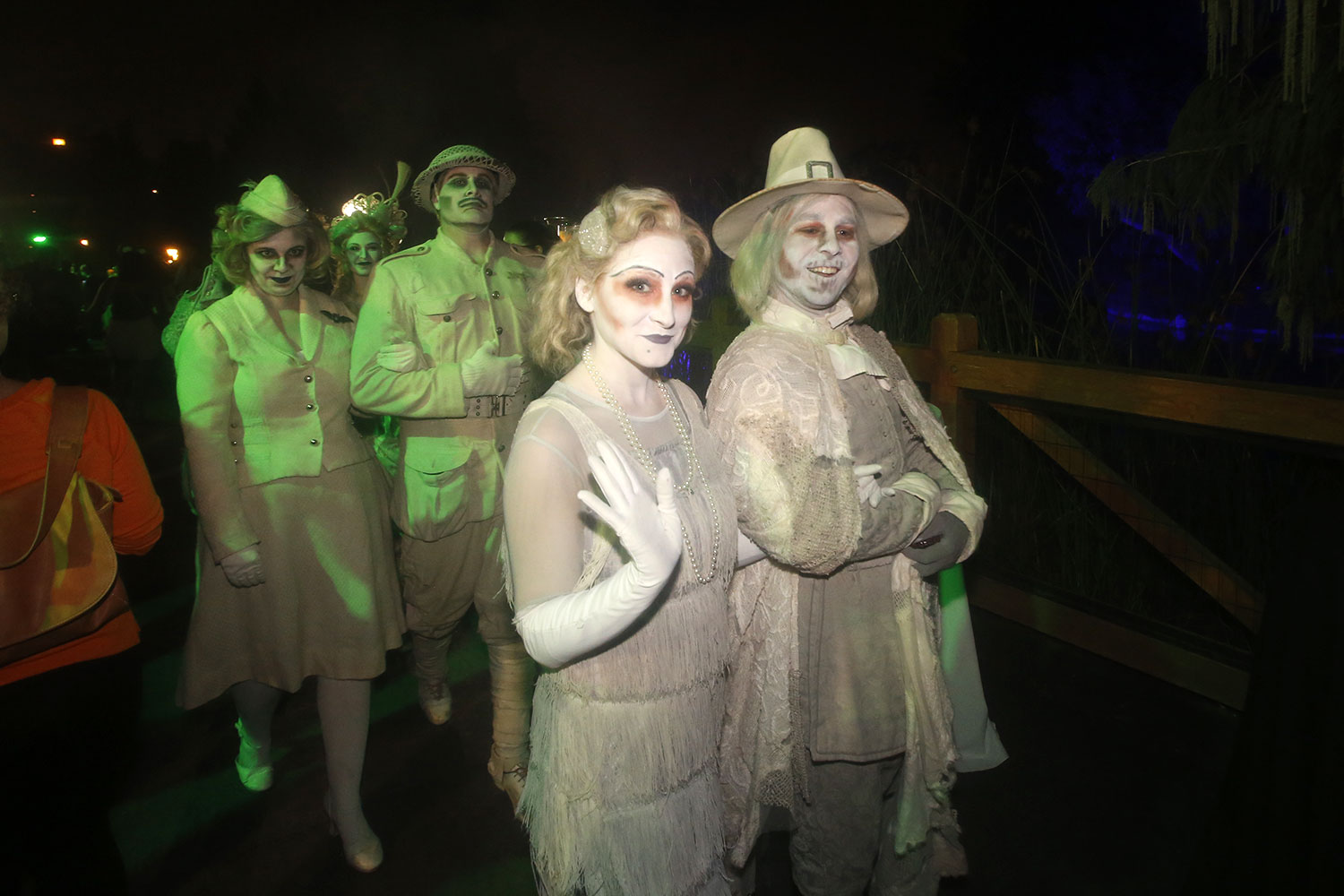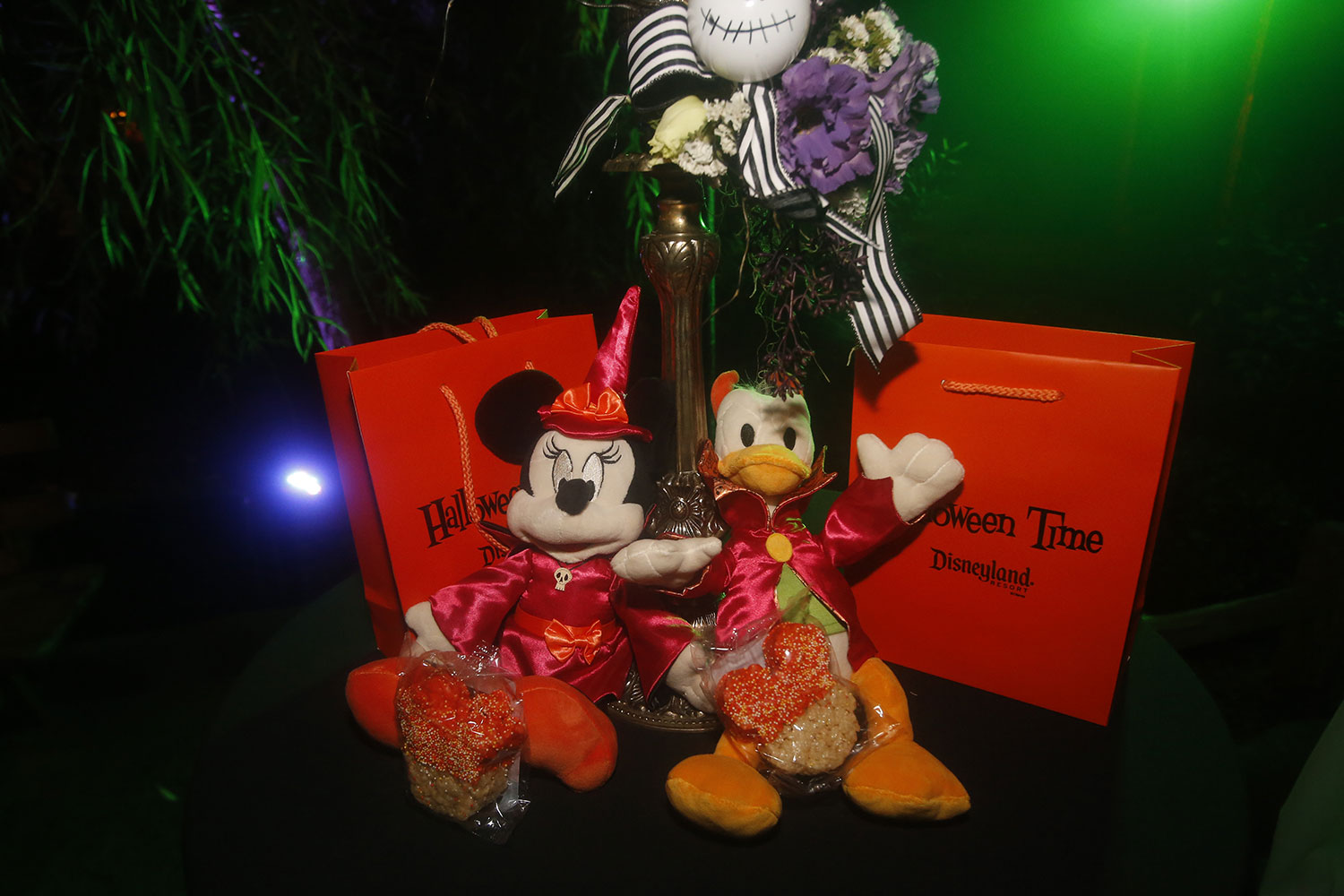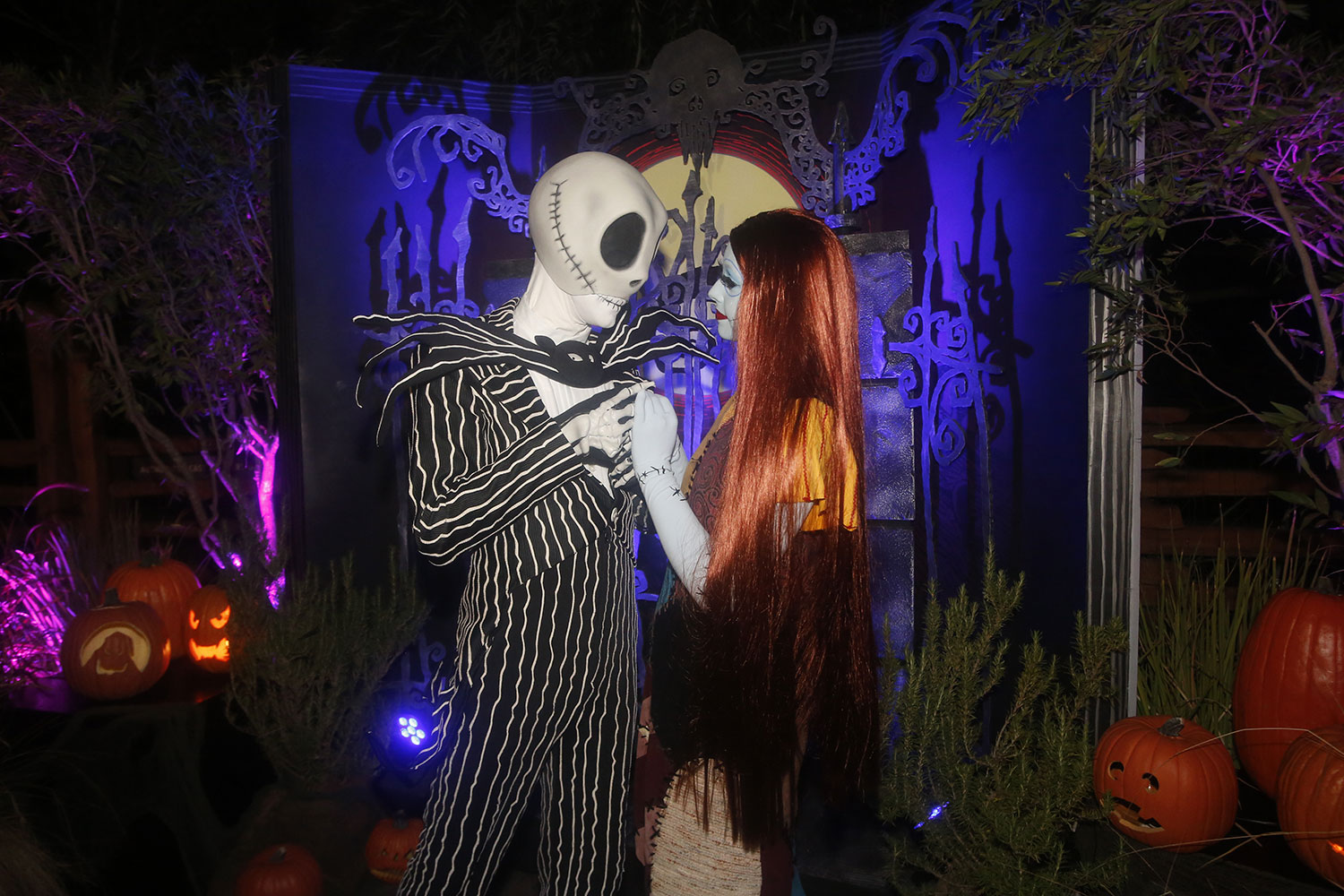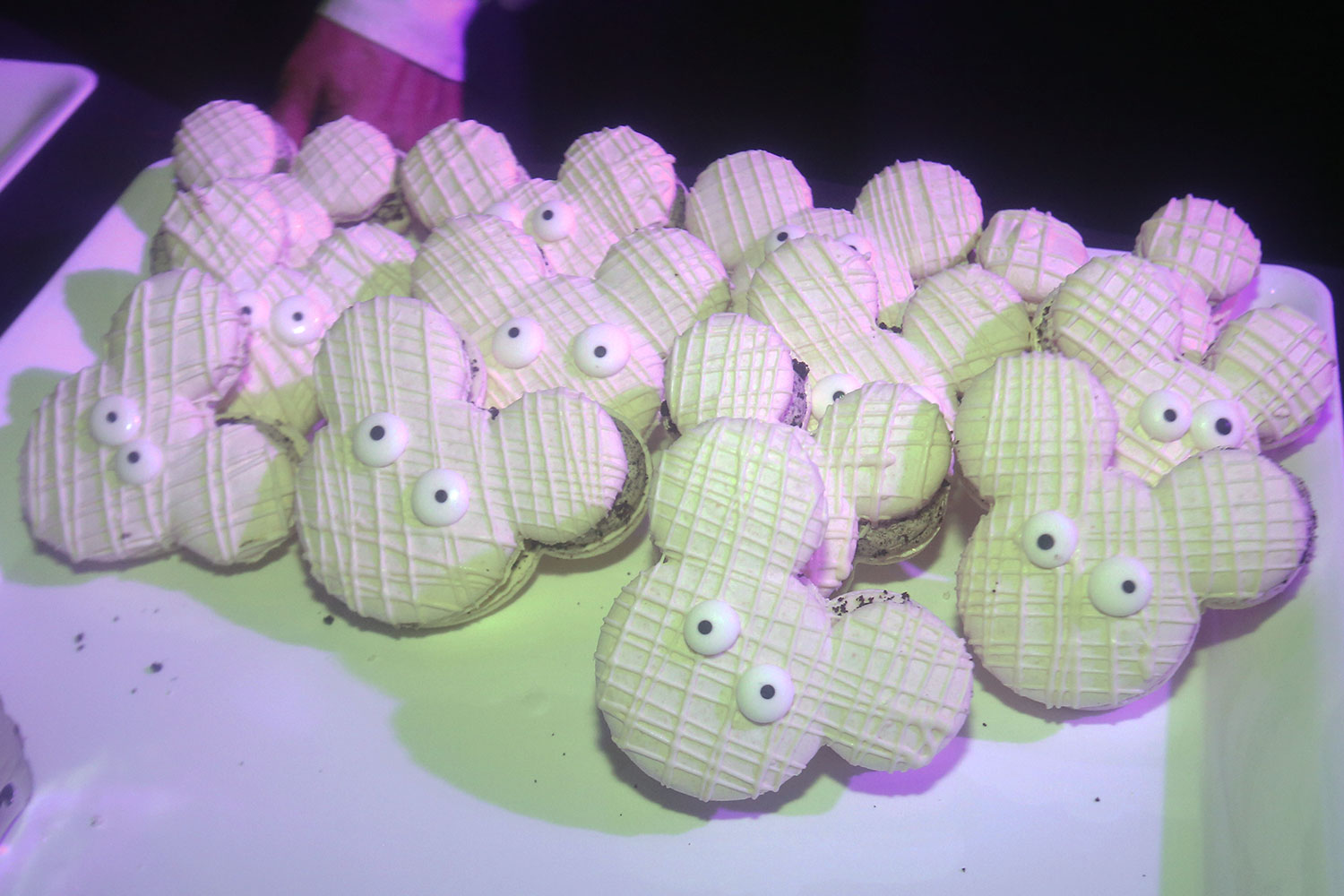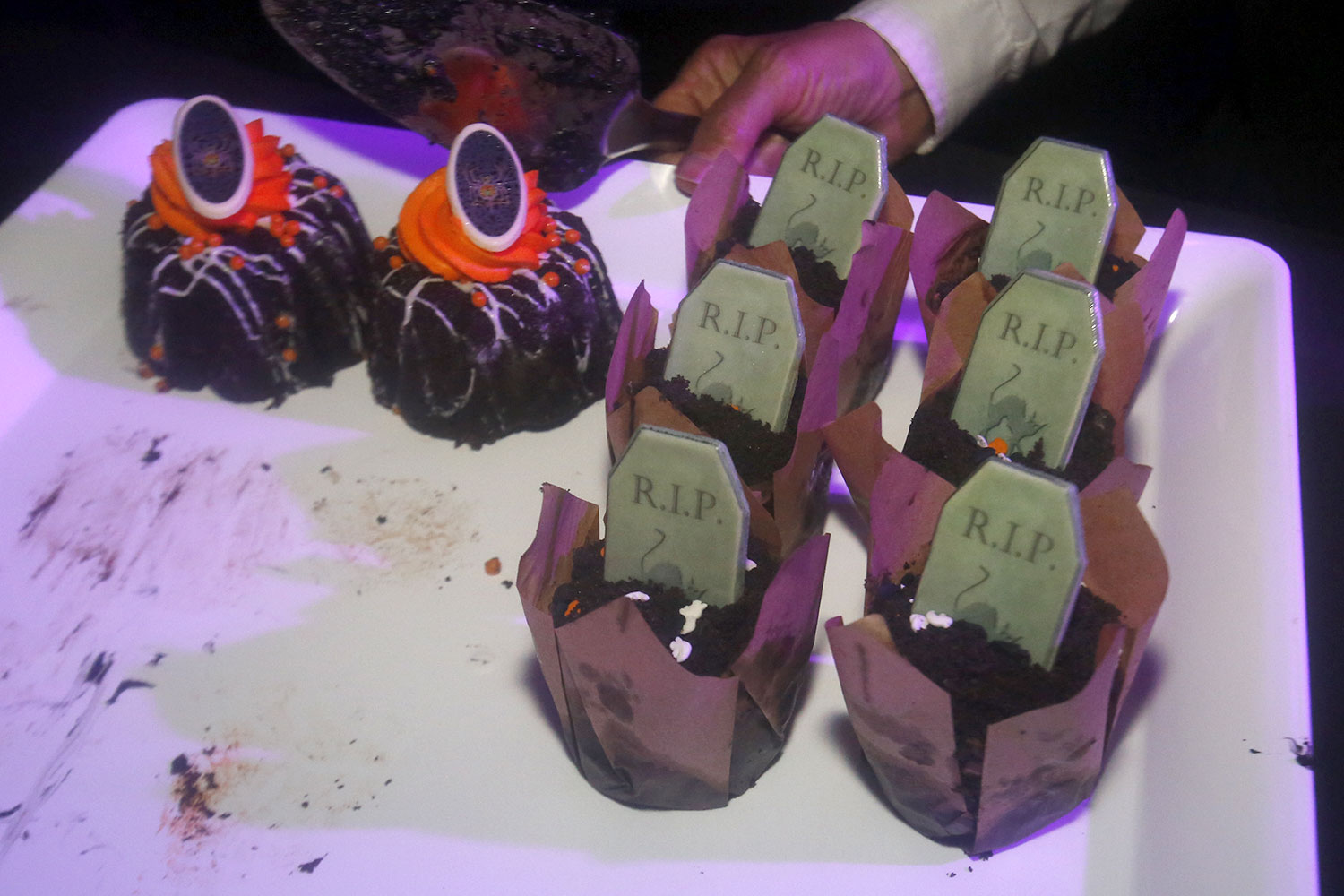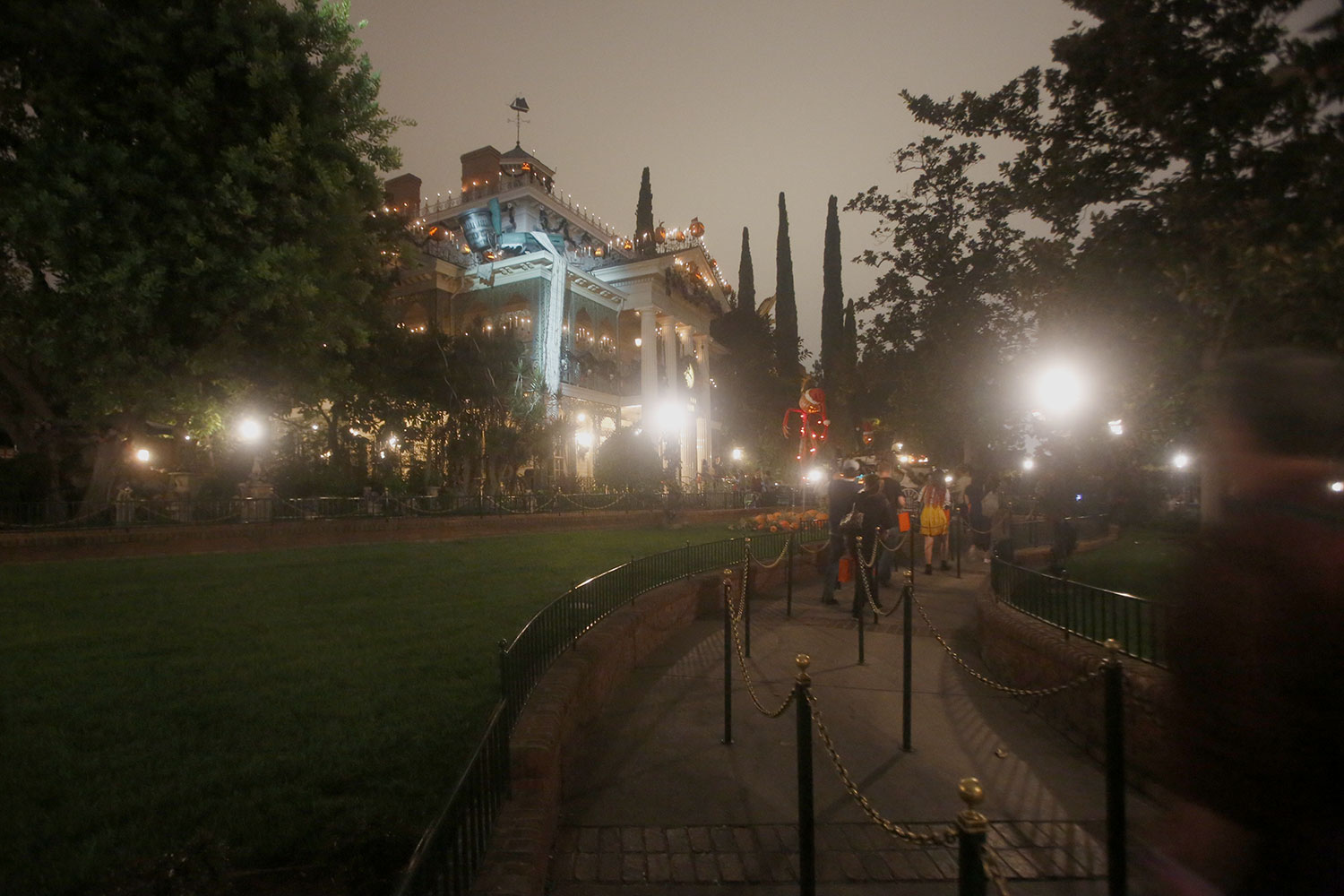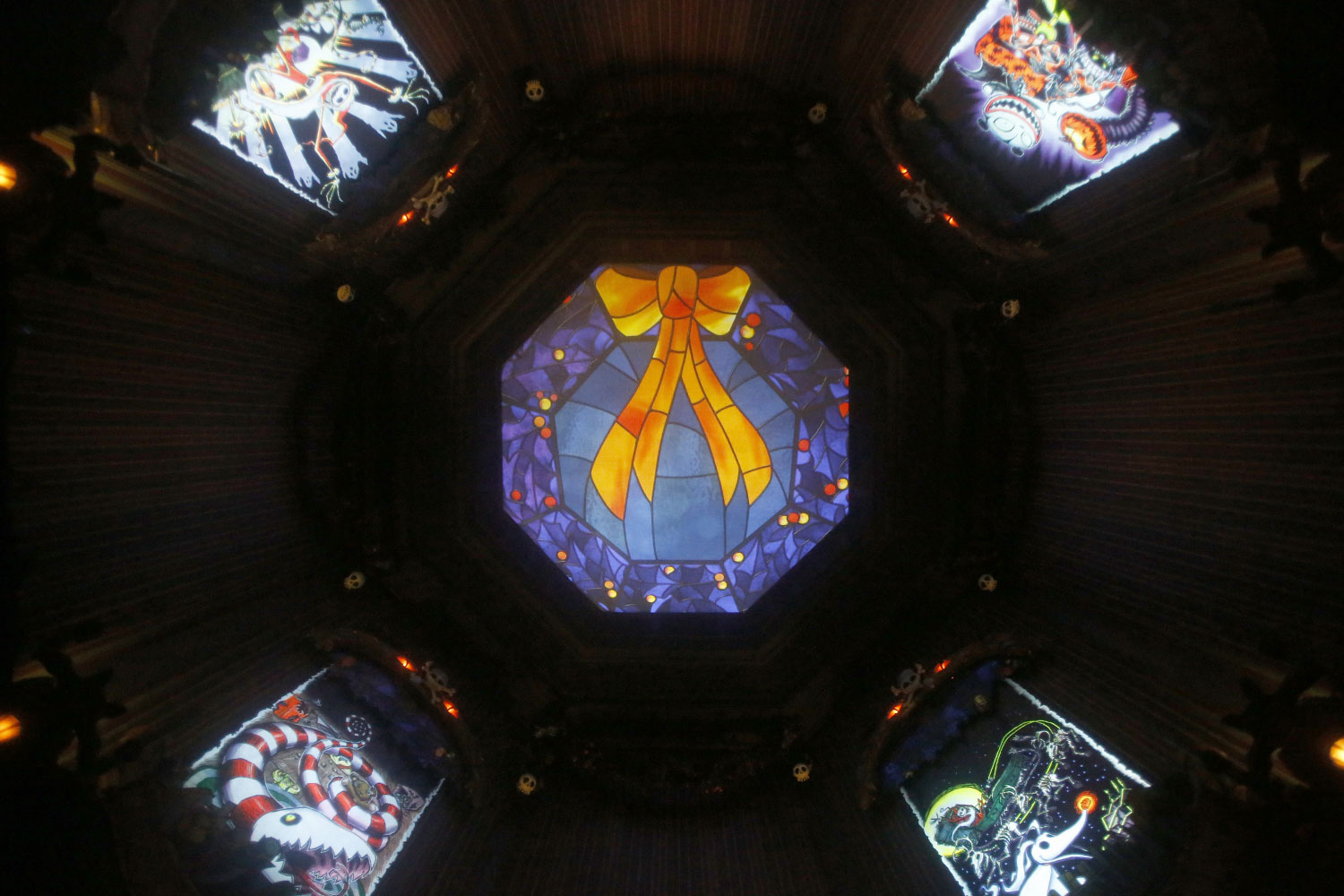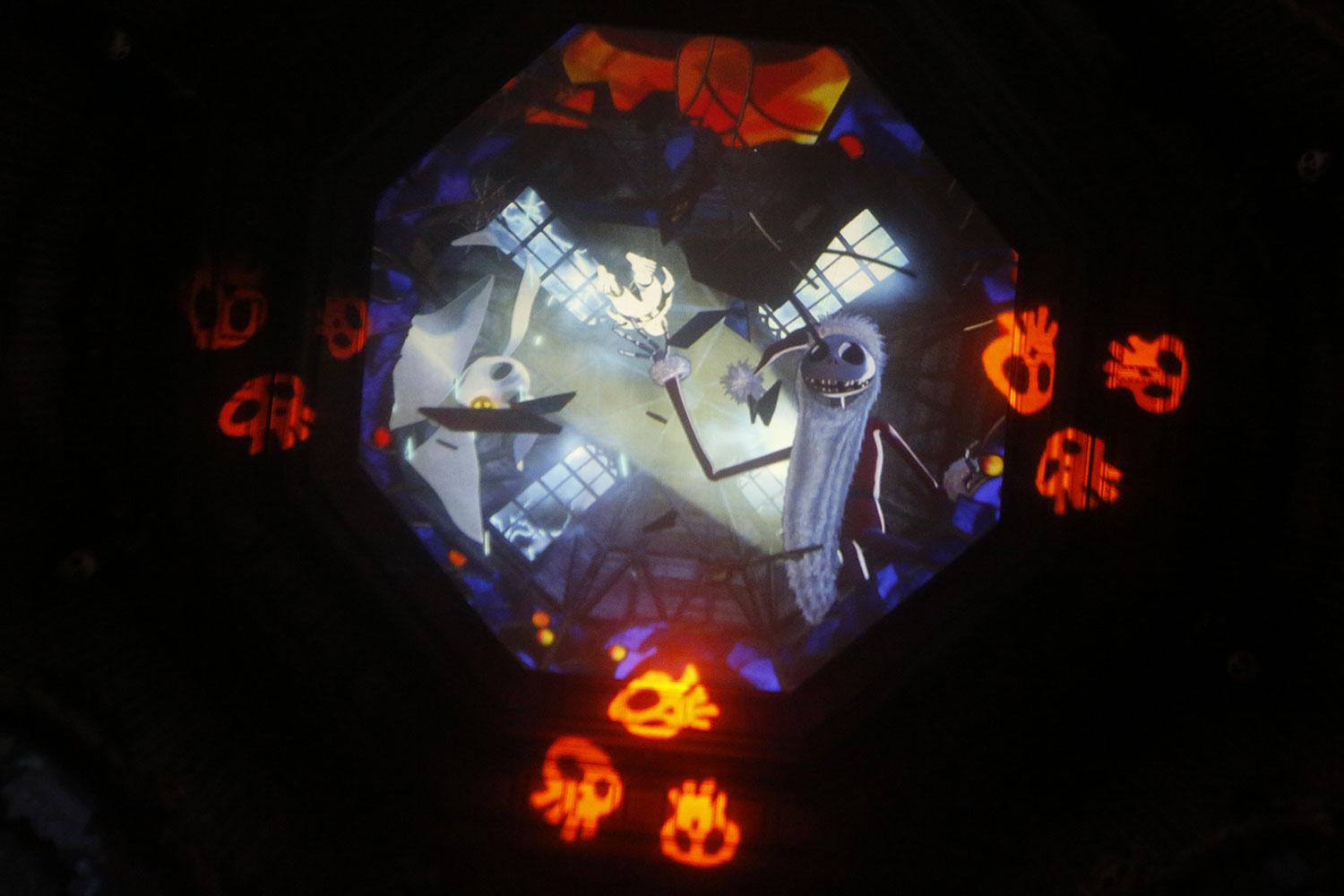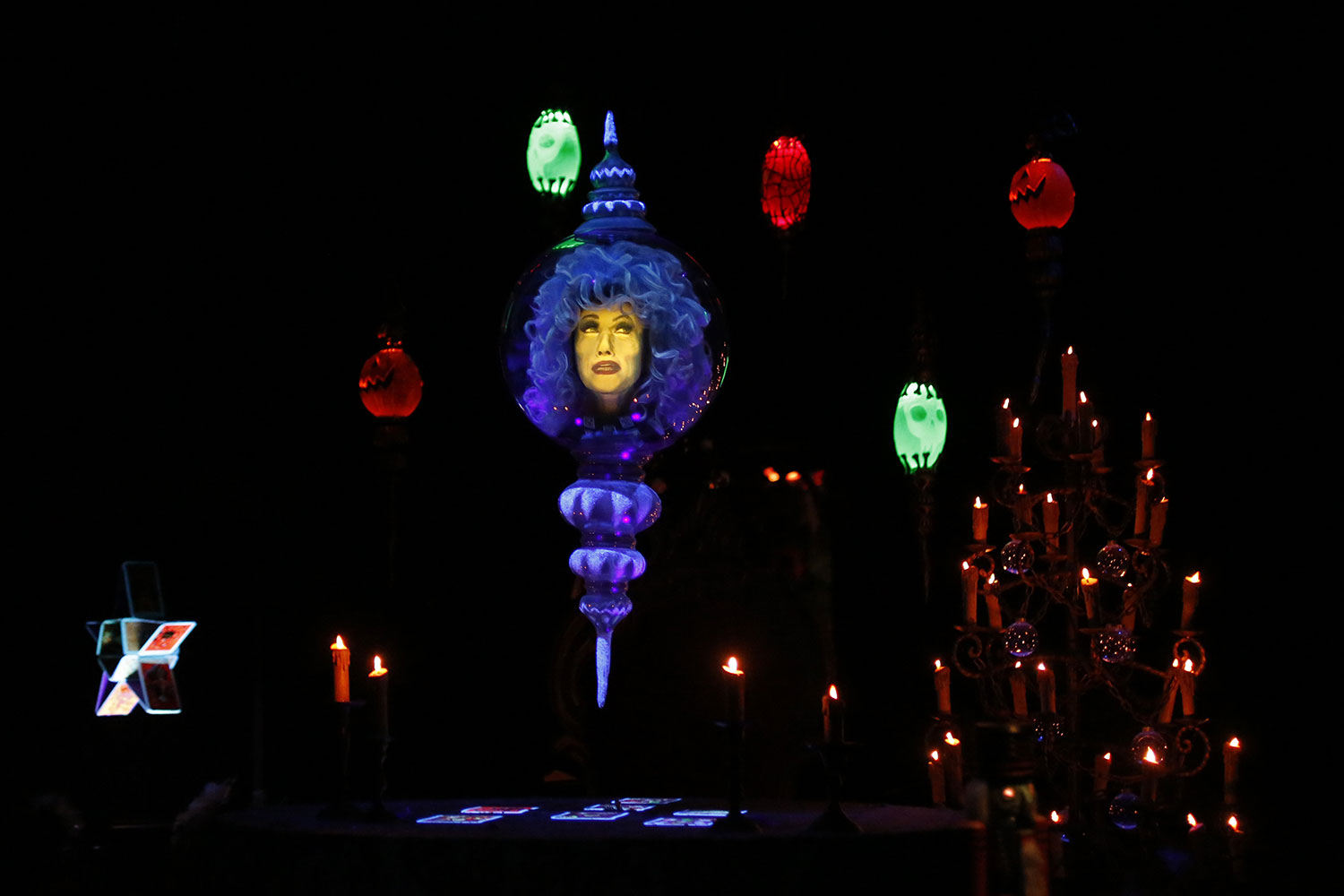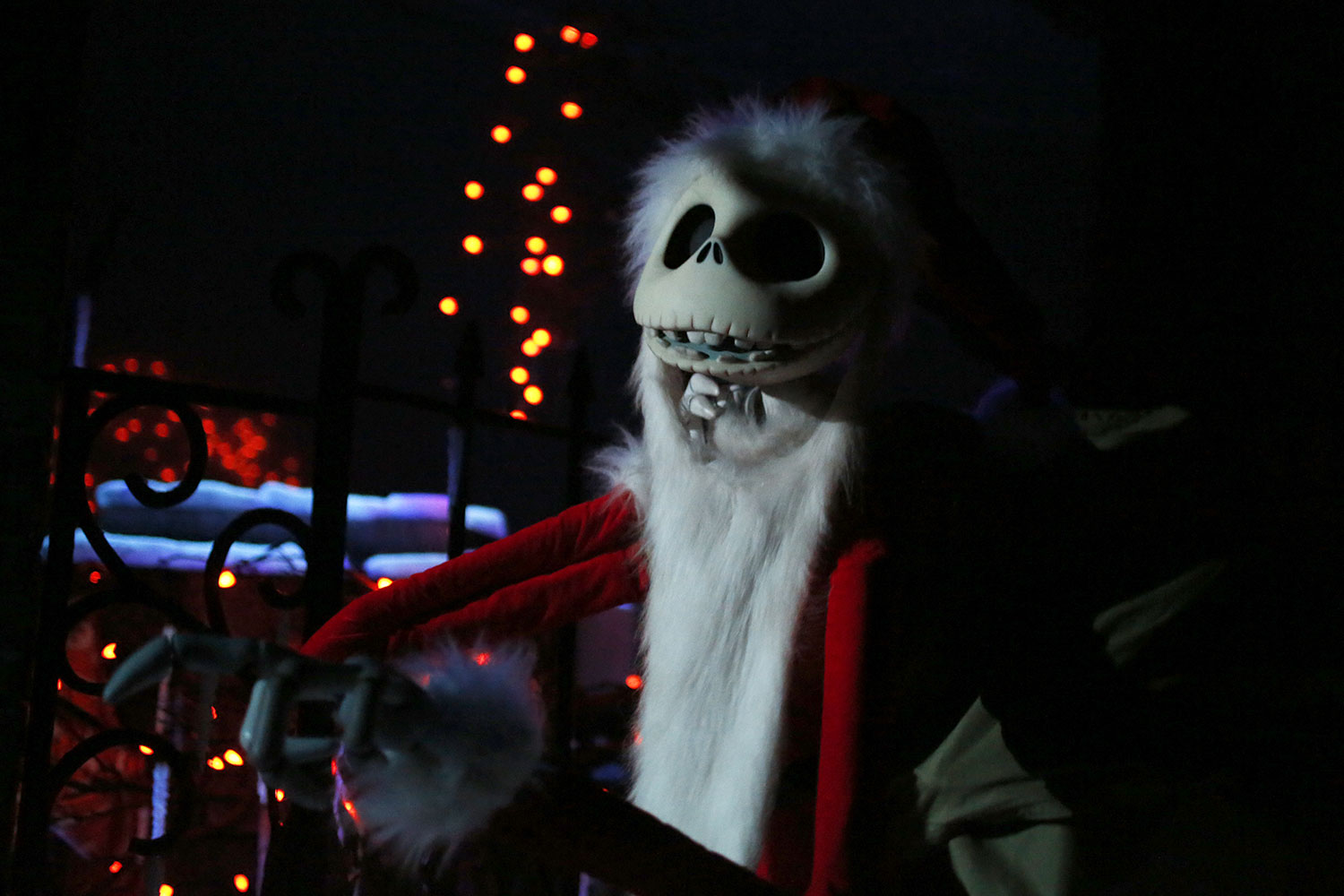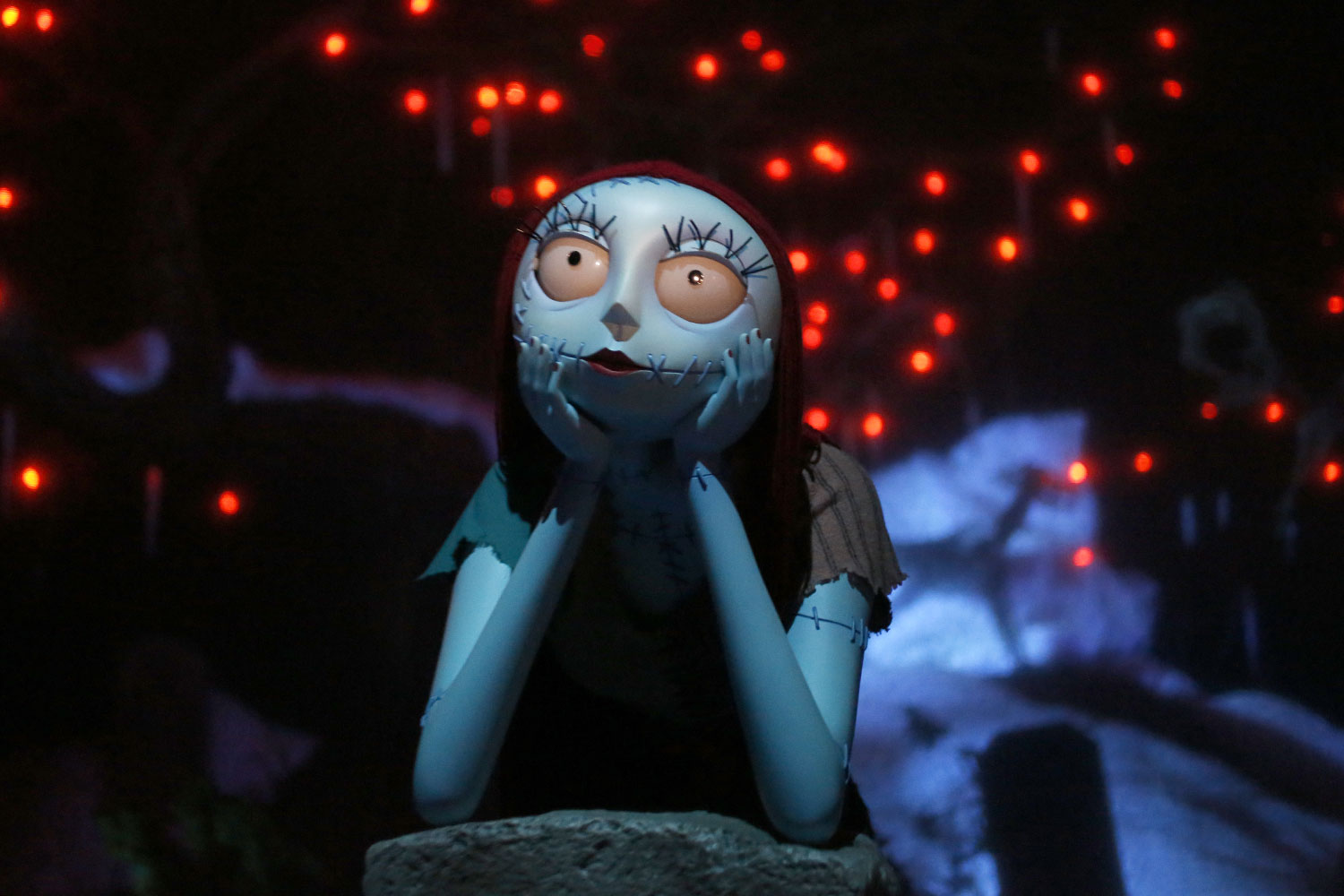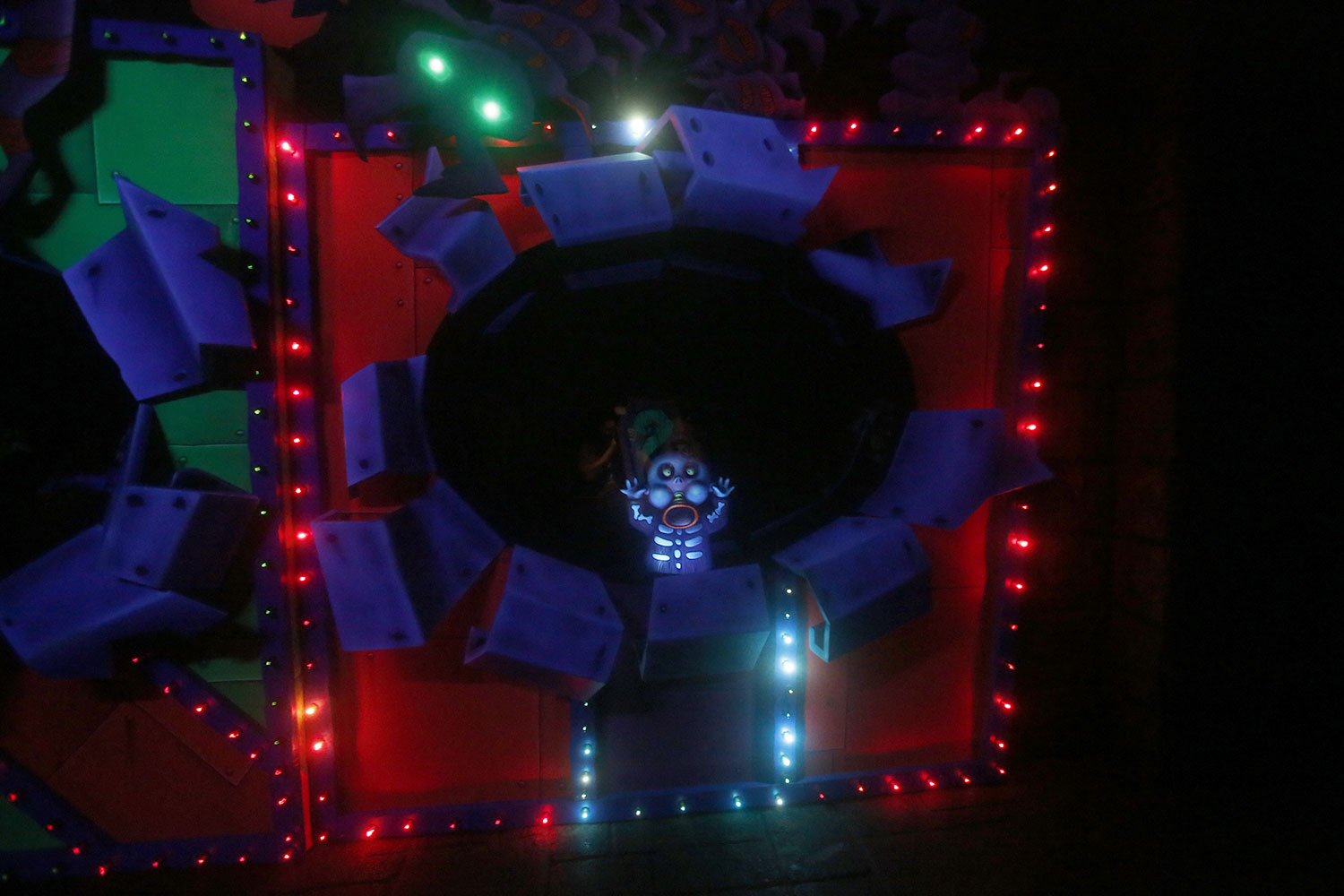 Exploring more Disneyland….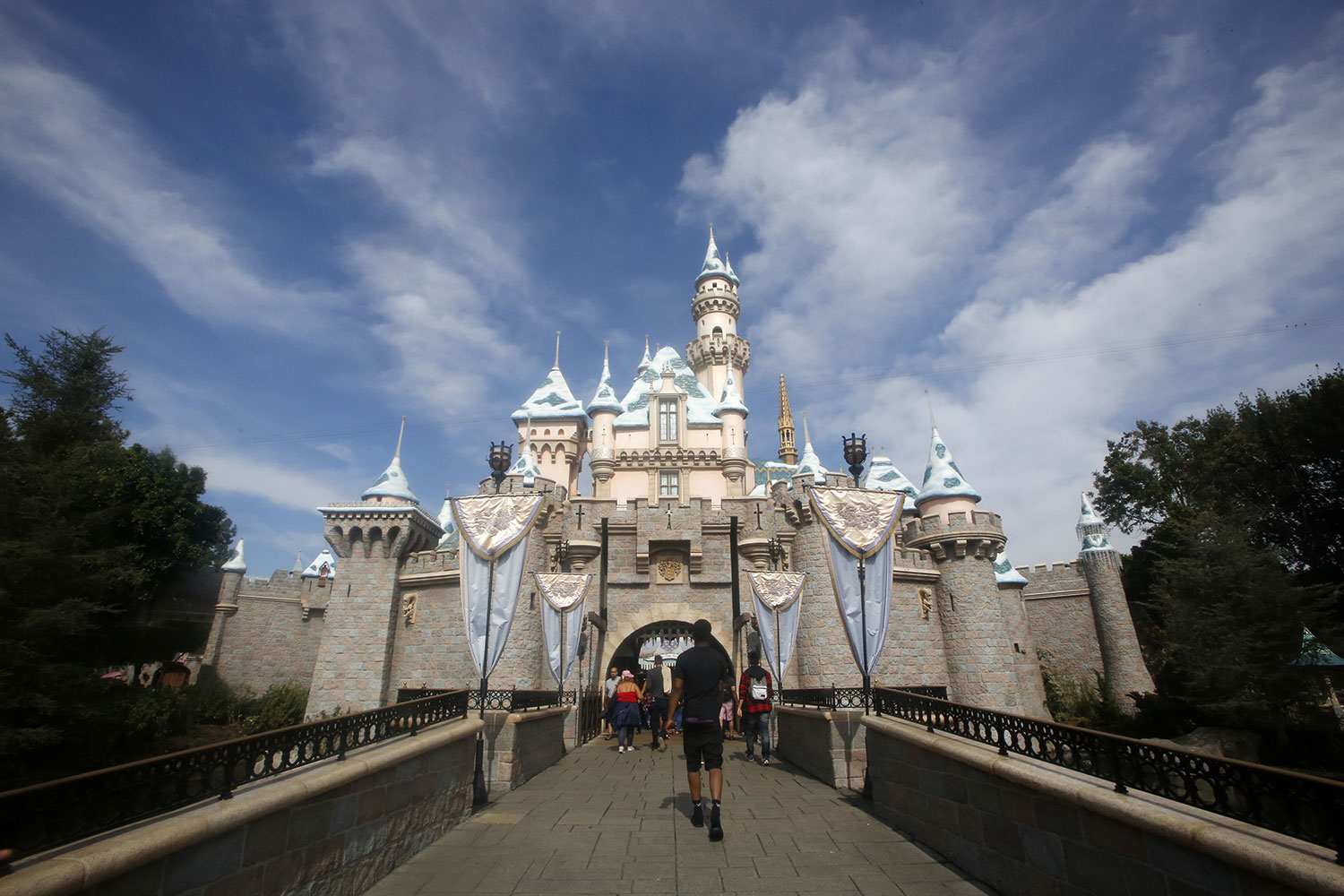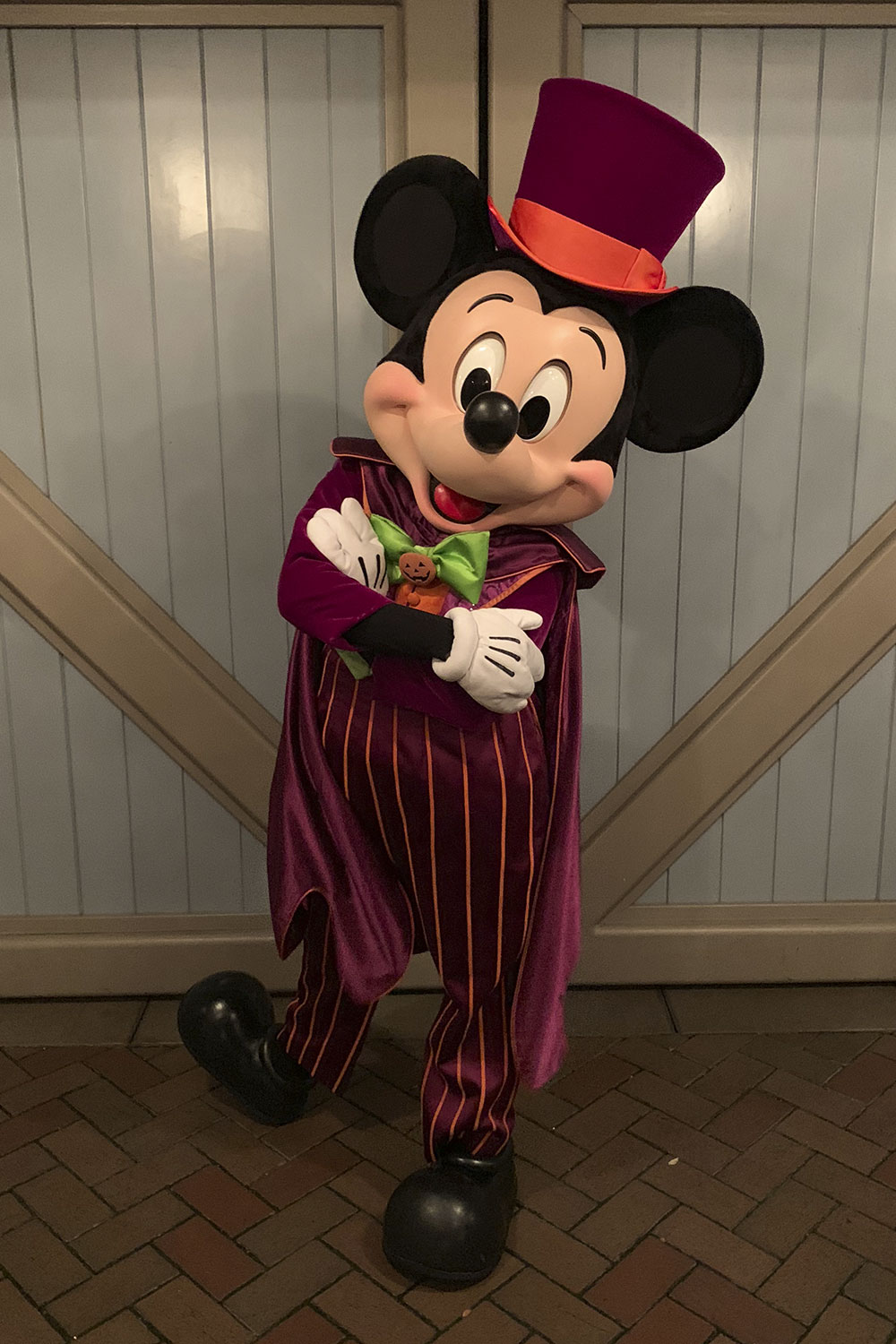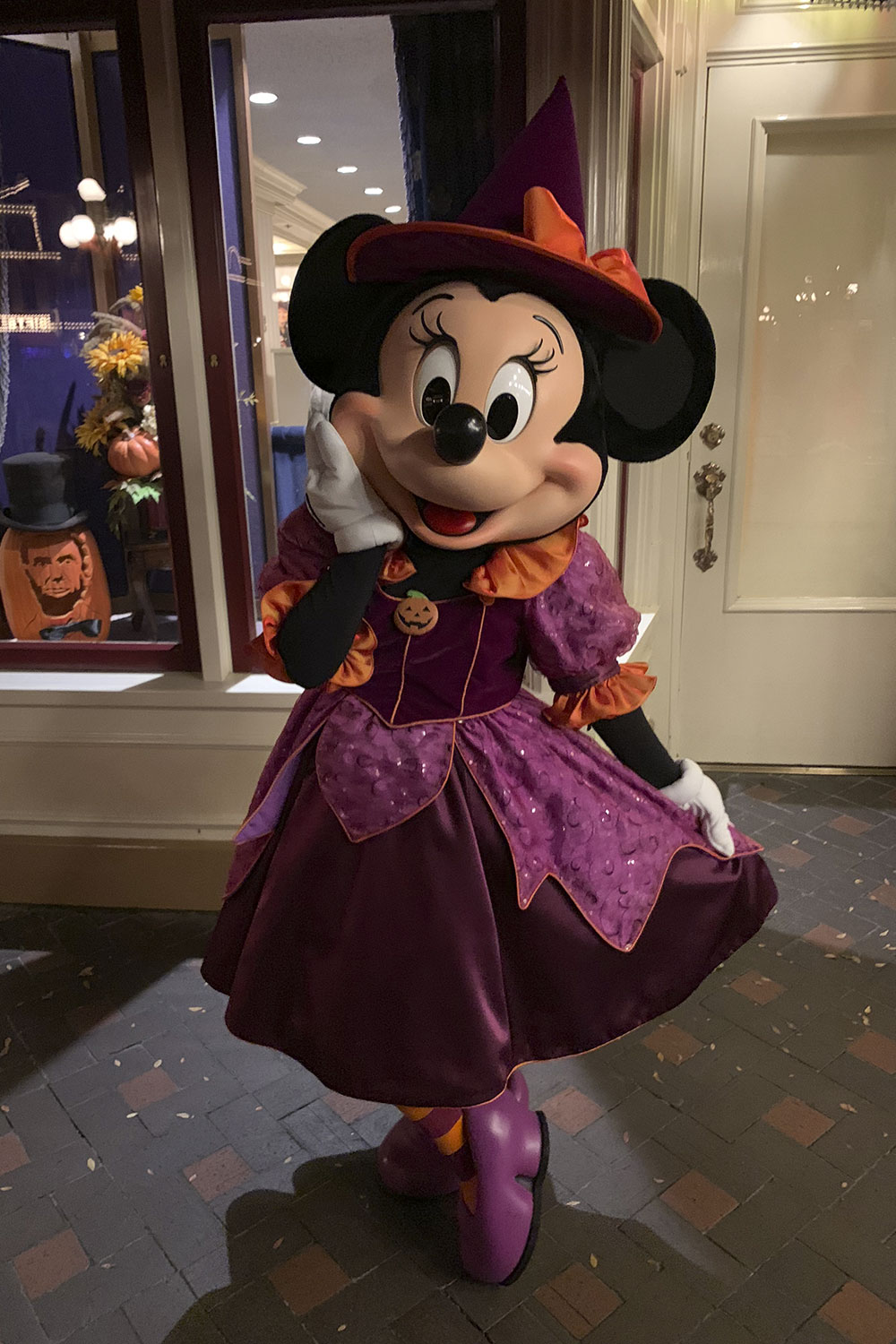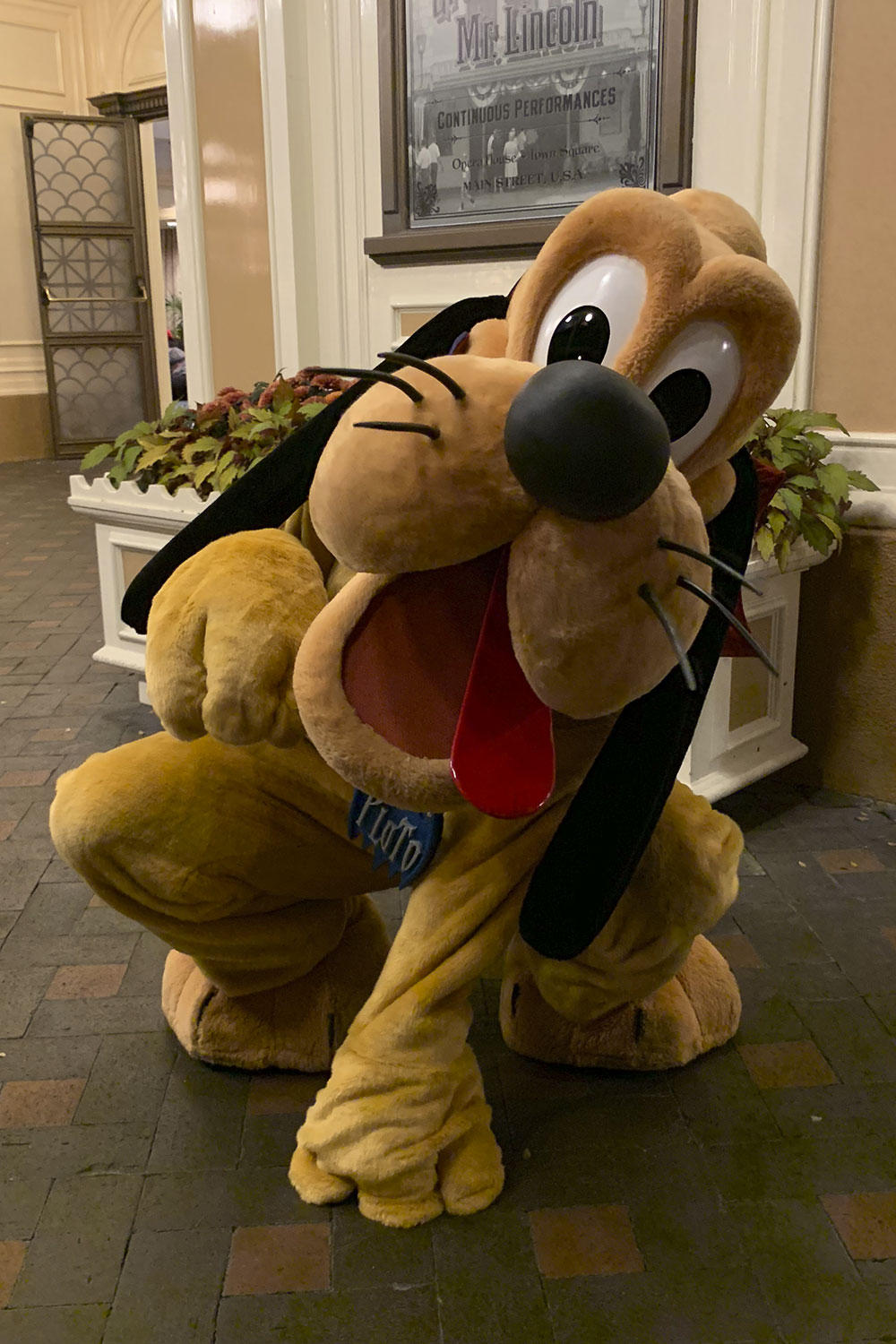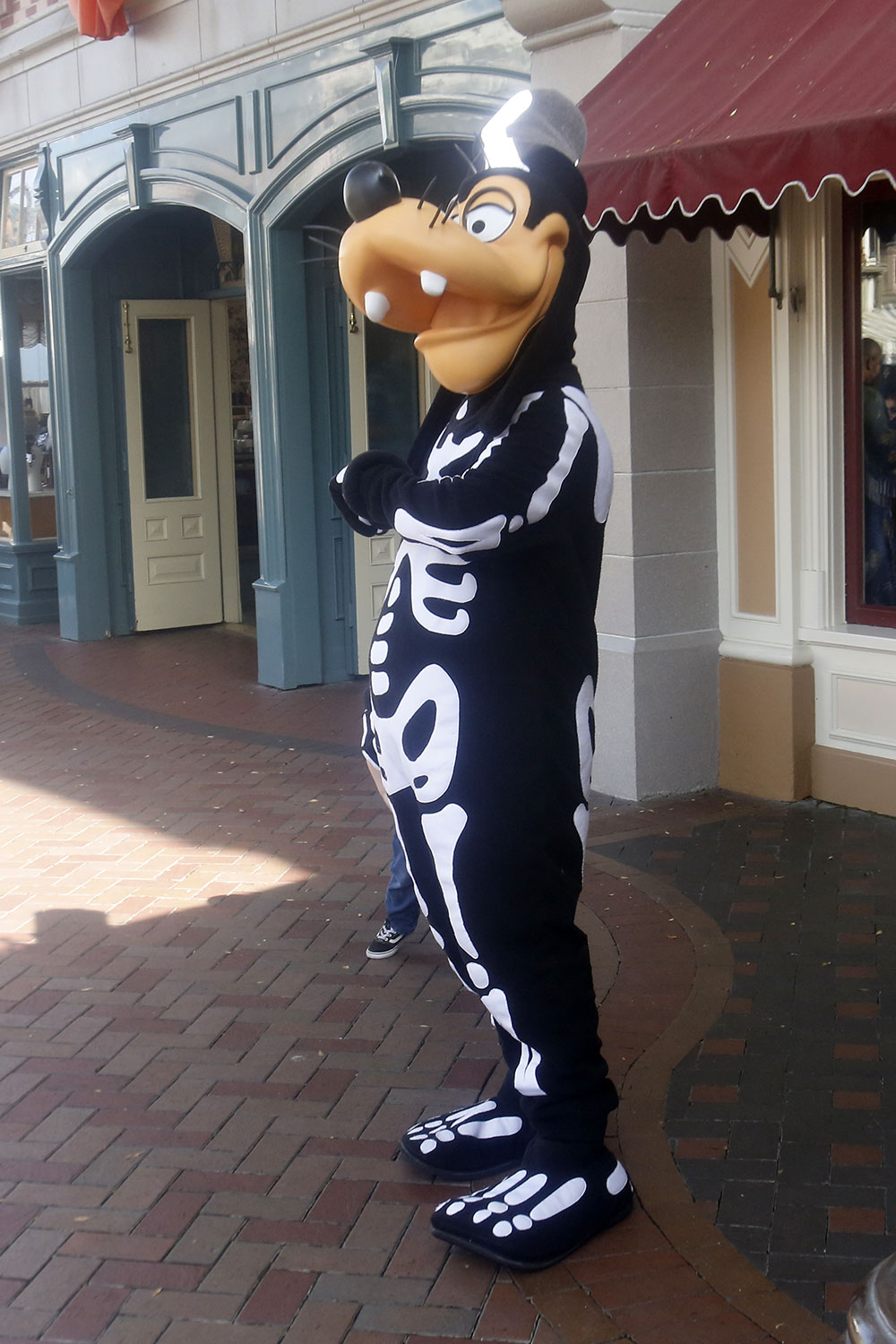 Honda at Disneyland? Because why not…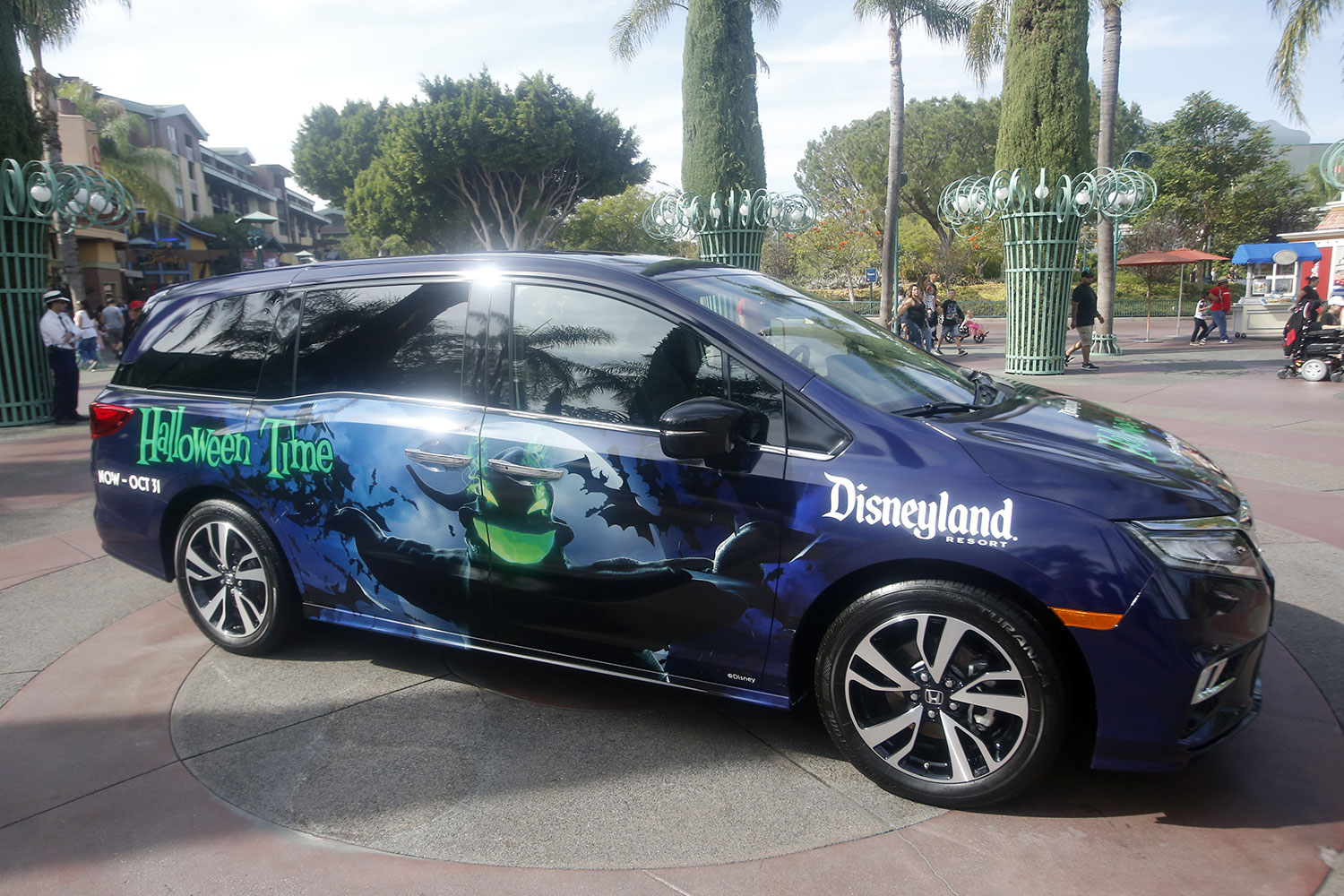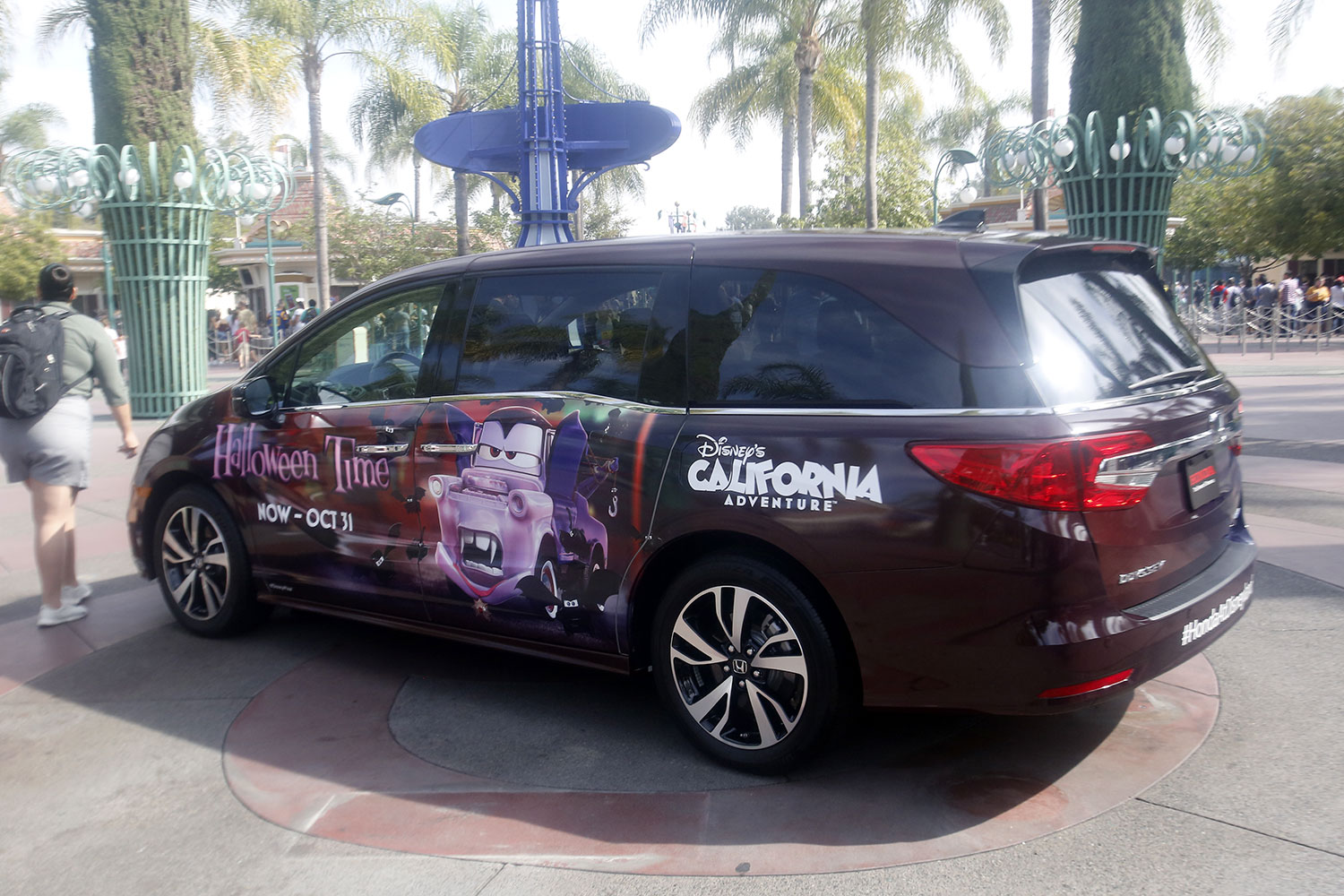 Disney California Adventure
Over at California Adventure, Oogie Boogie hovers over the entrance despite having his ride across the way. Still, it makes for a very fun visual as Oogie Boogie occasionally yells out to guests below.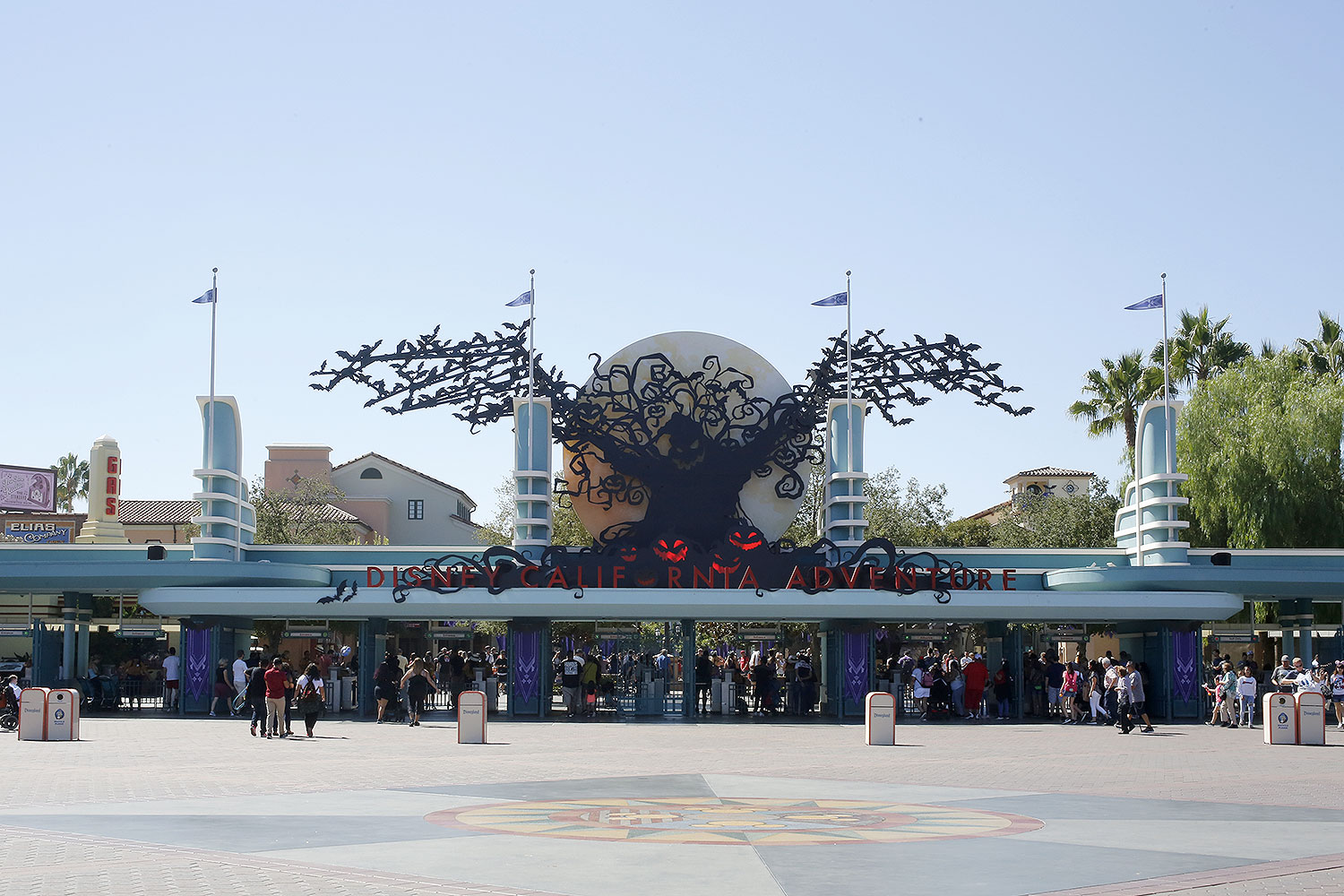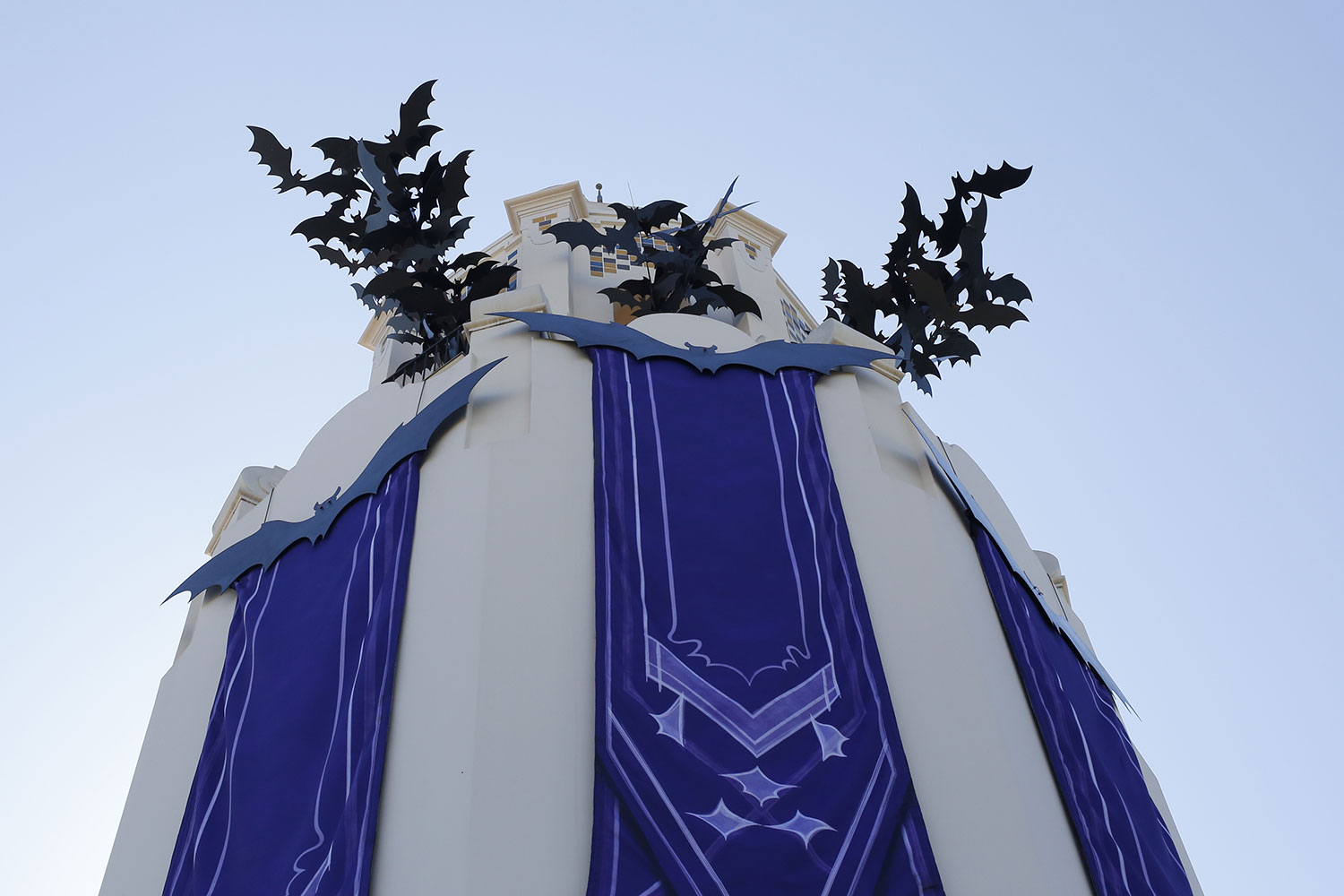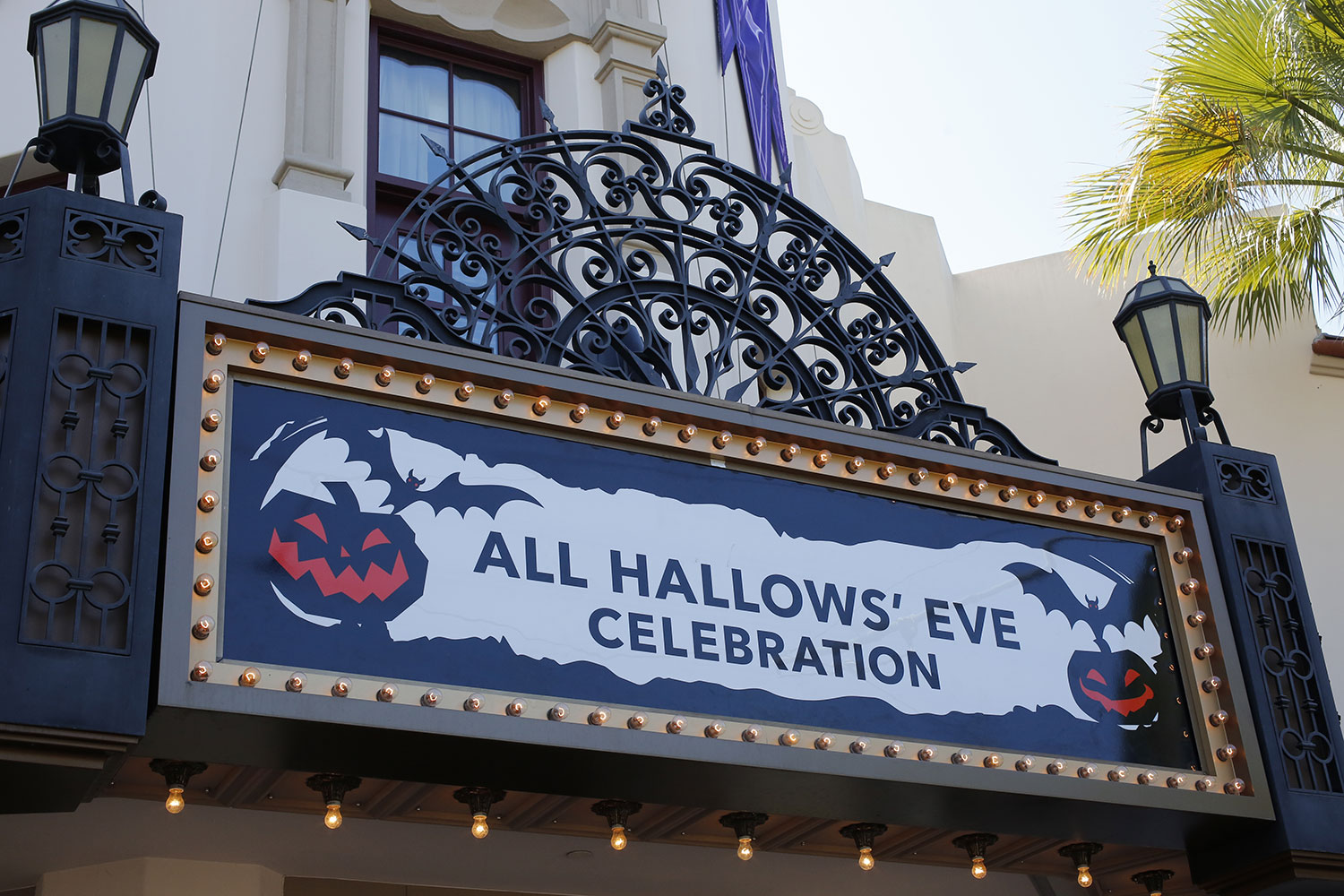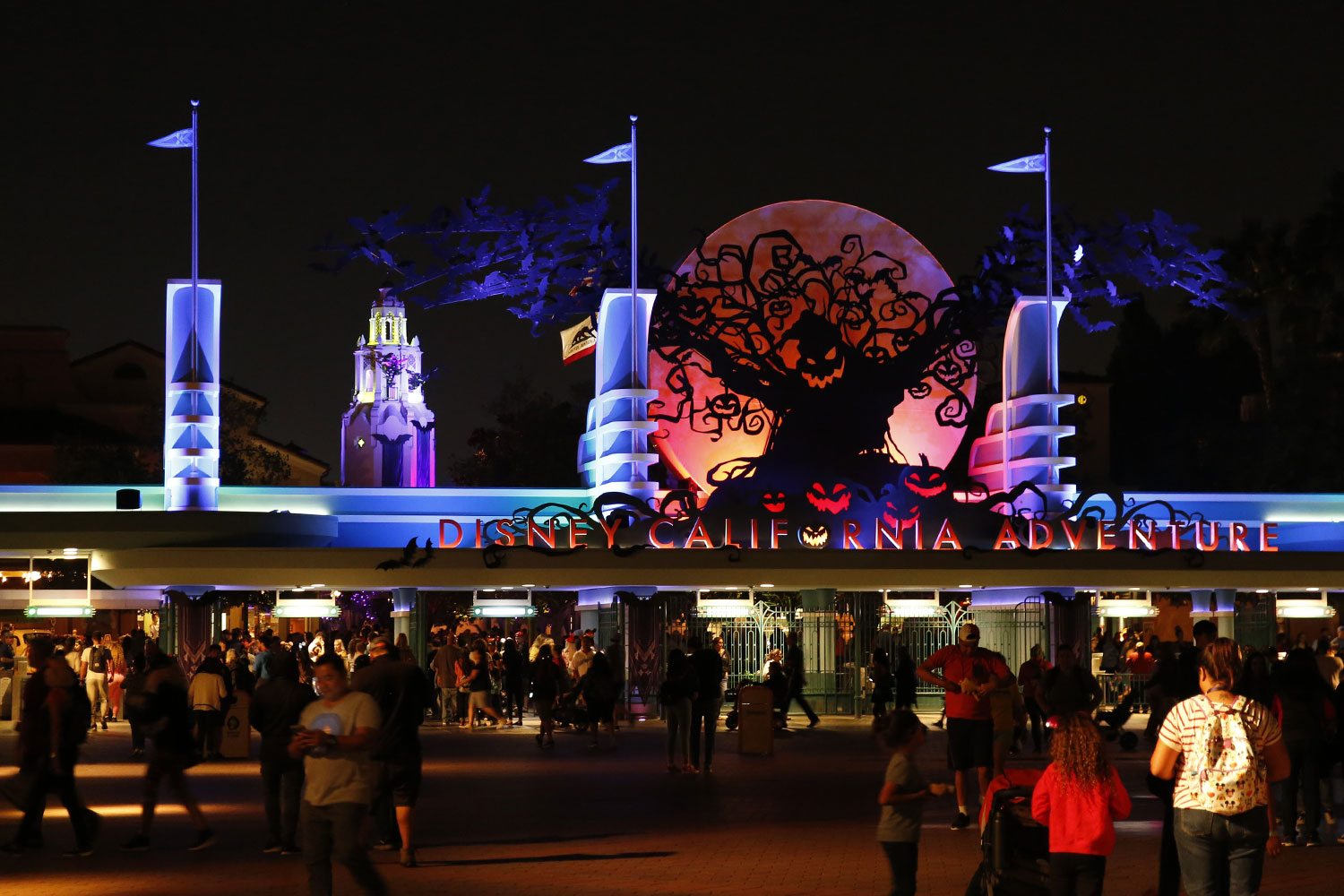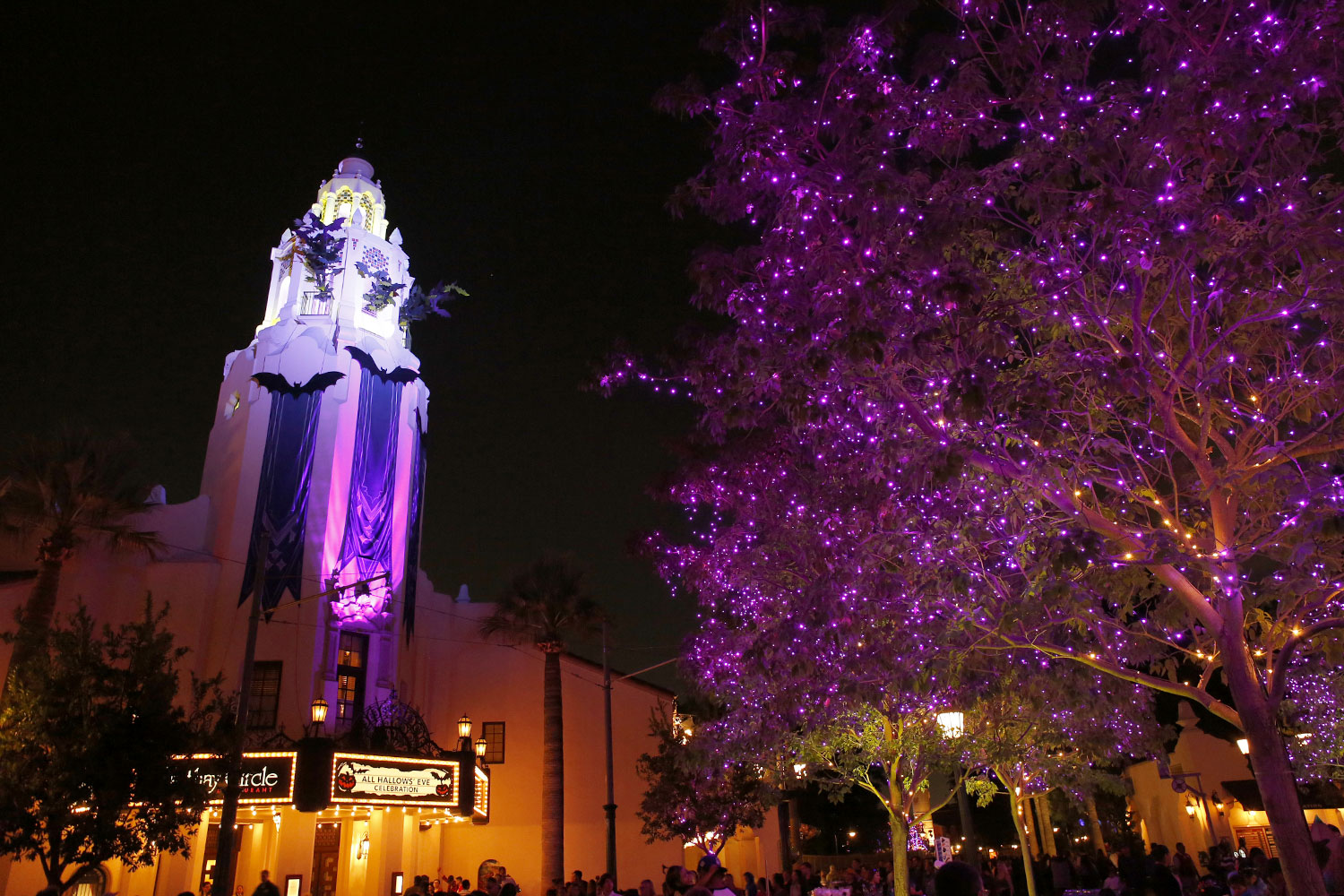 Cars Land again celebrates Happy Hauloween with fun decor all around and the Cars characters dressed up in their costumes.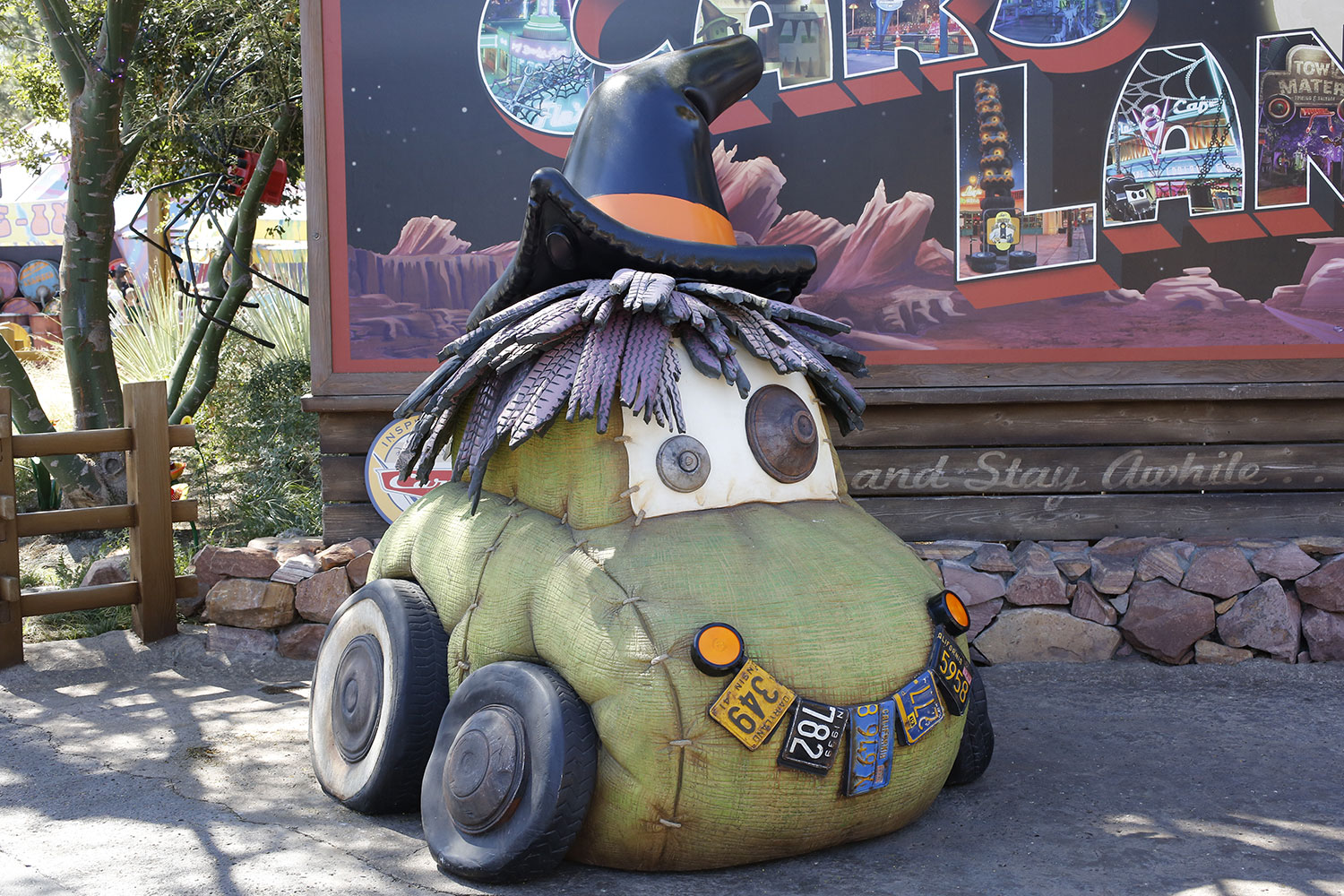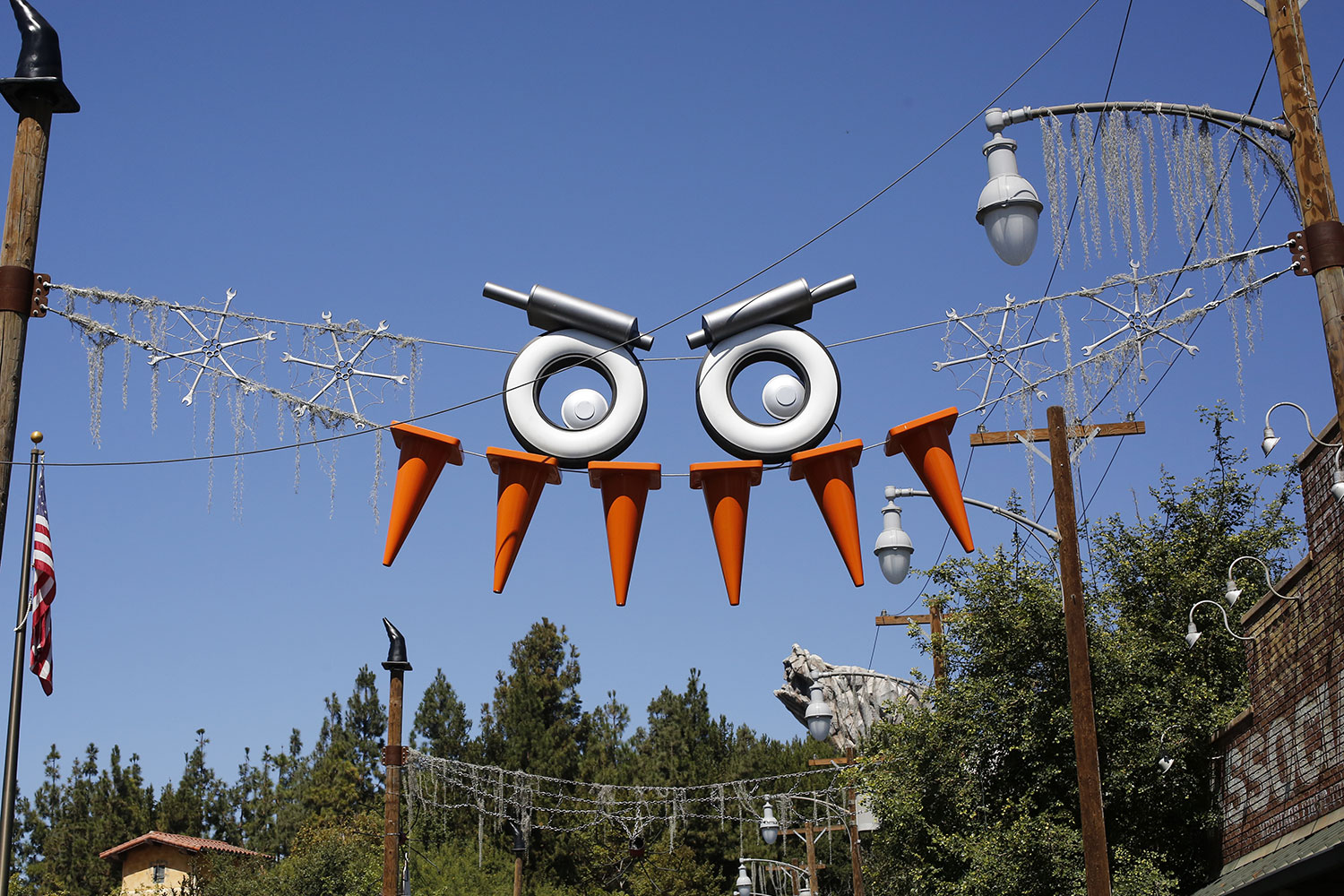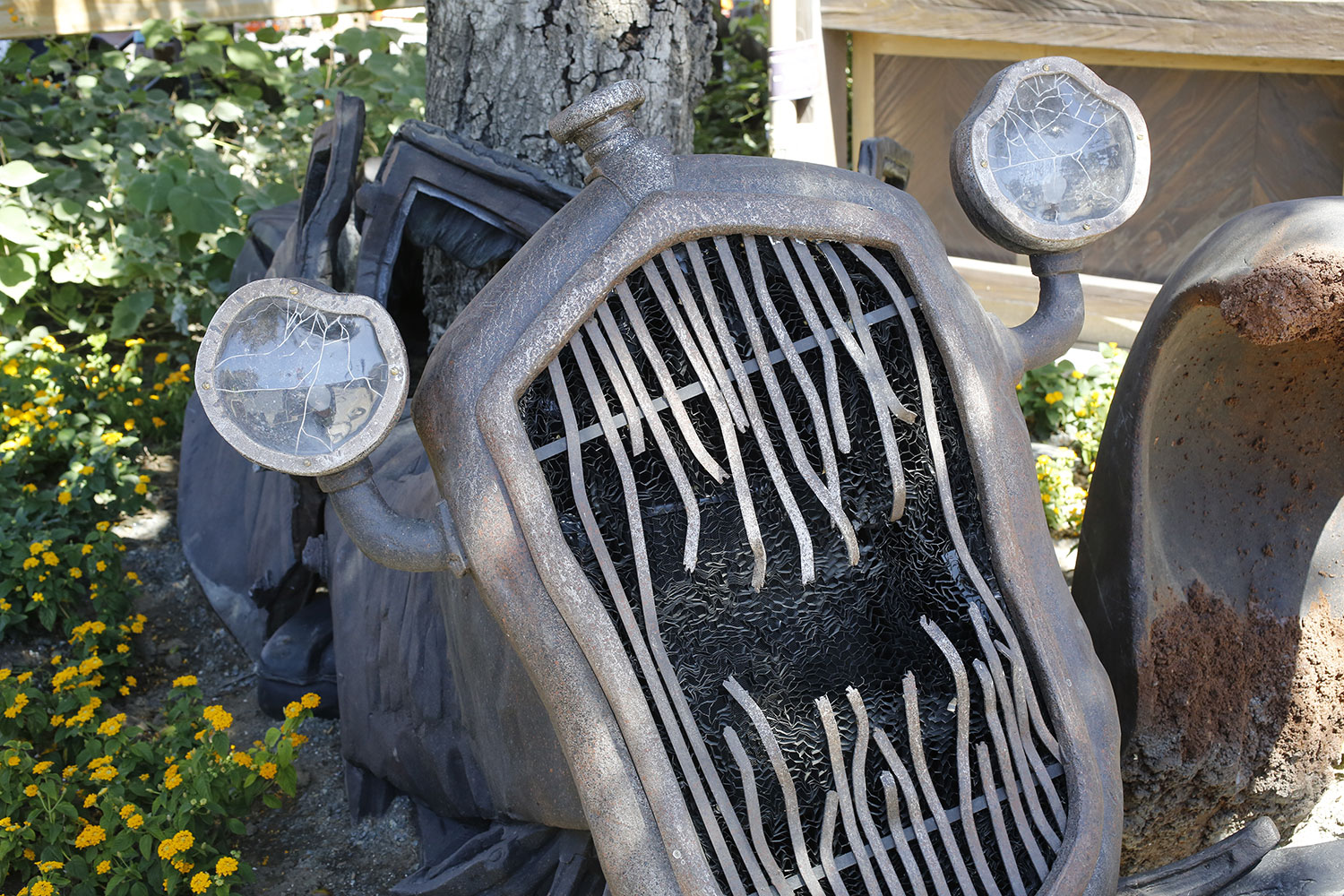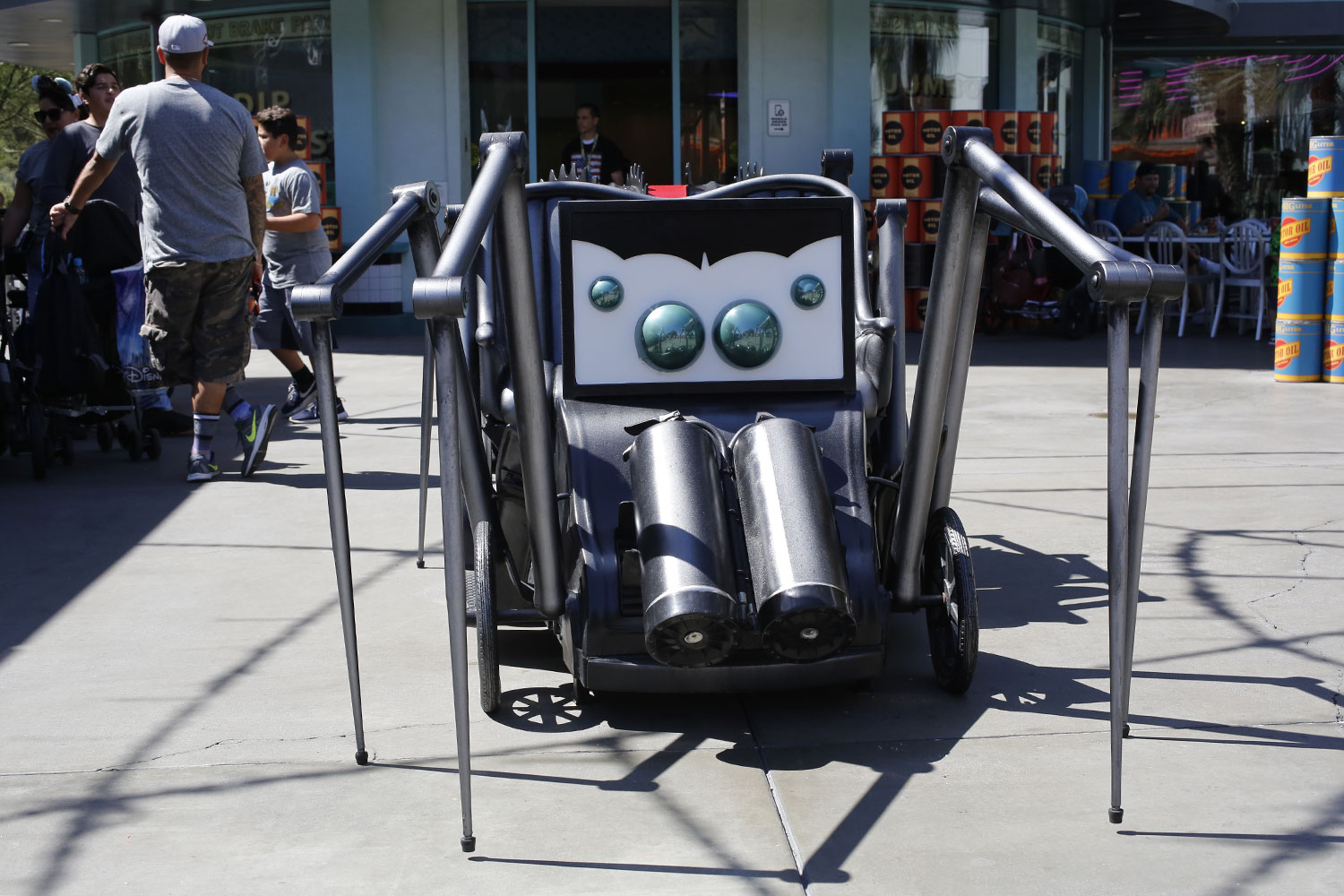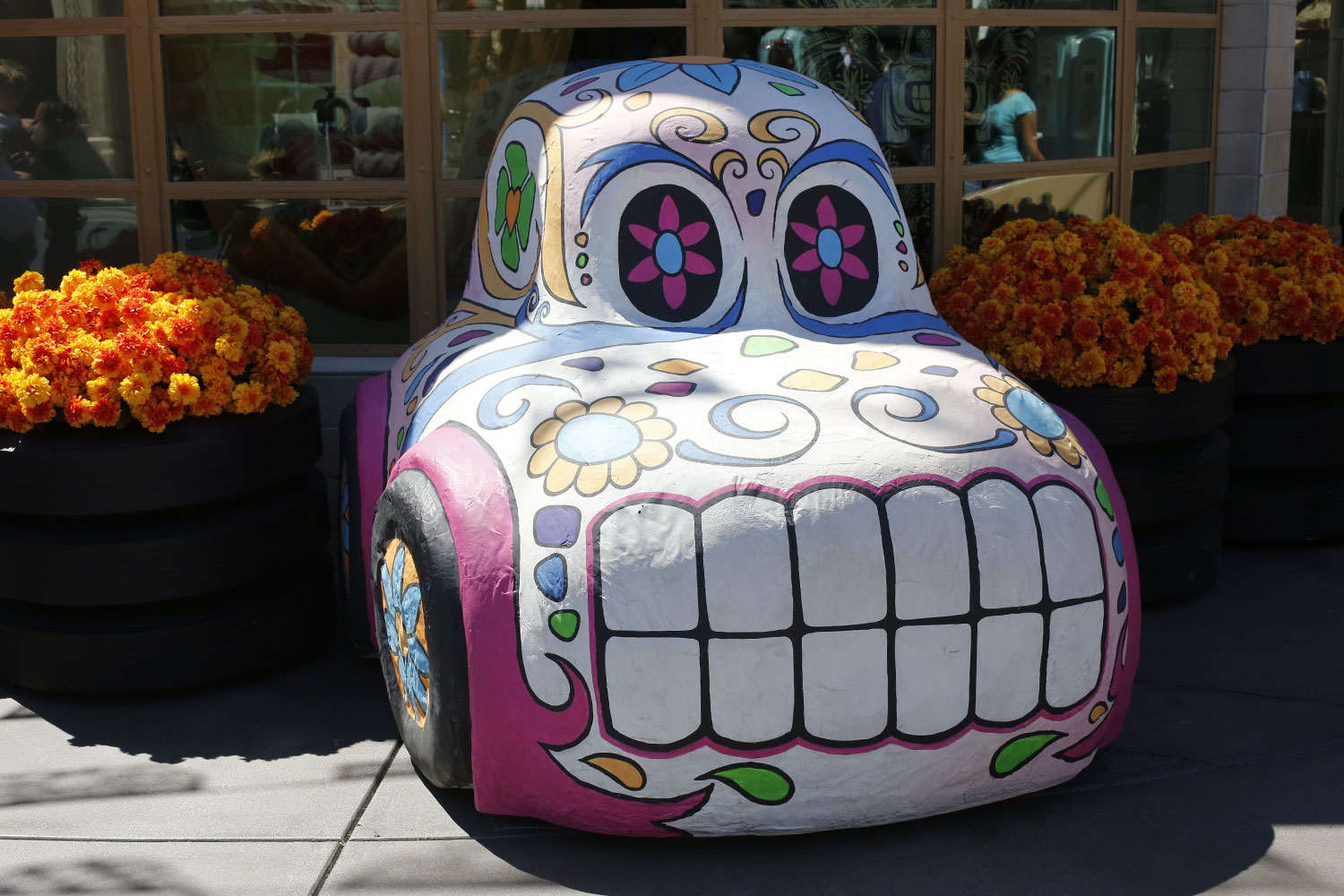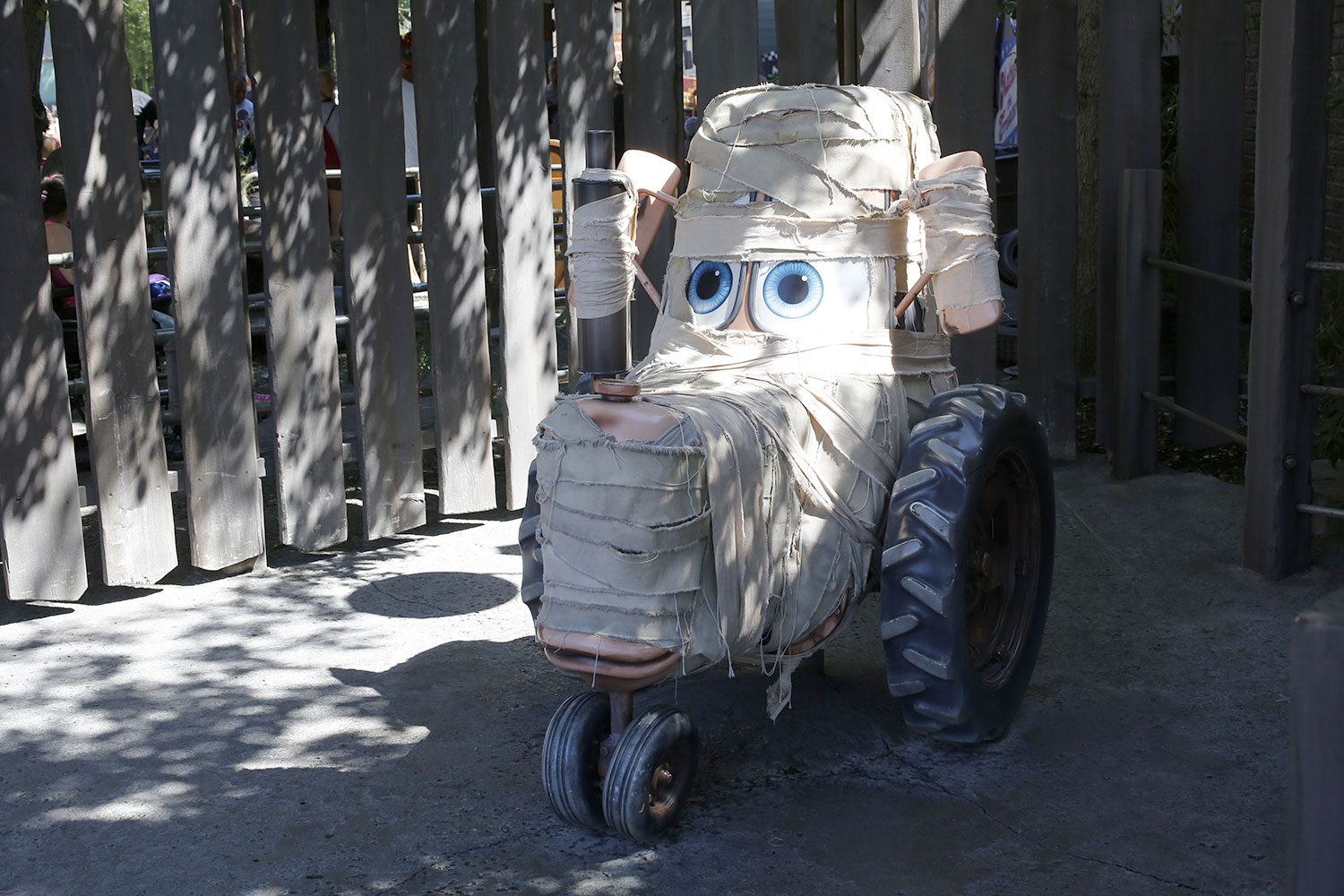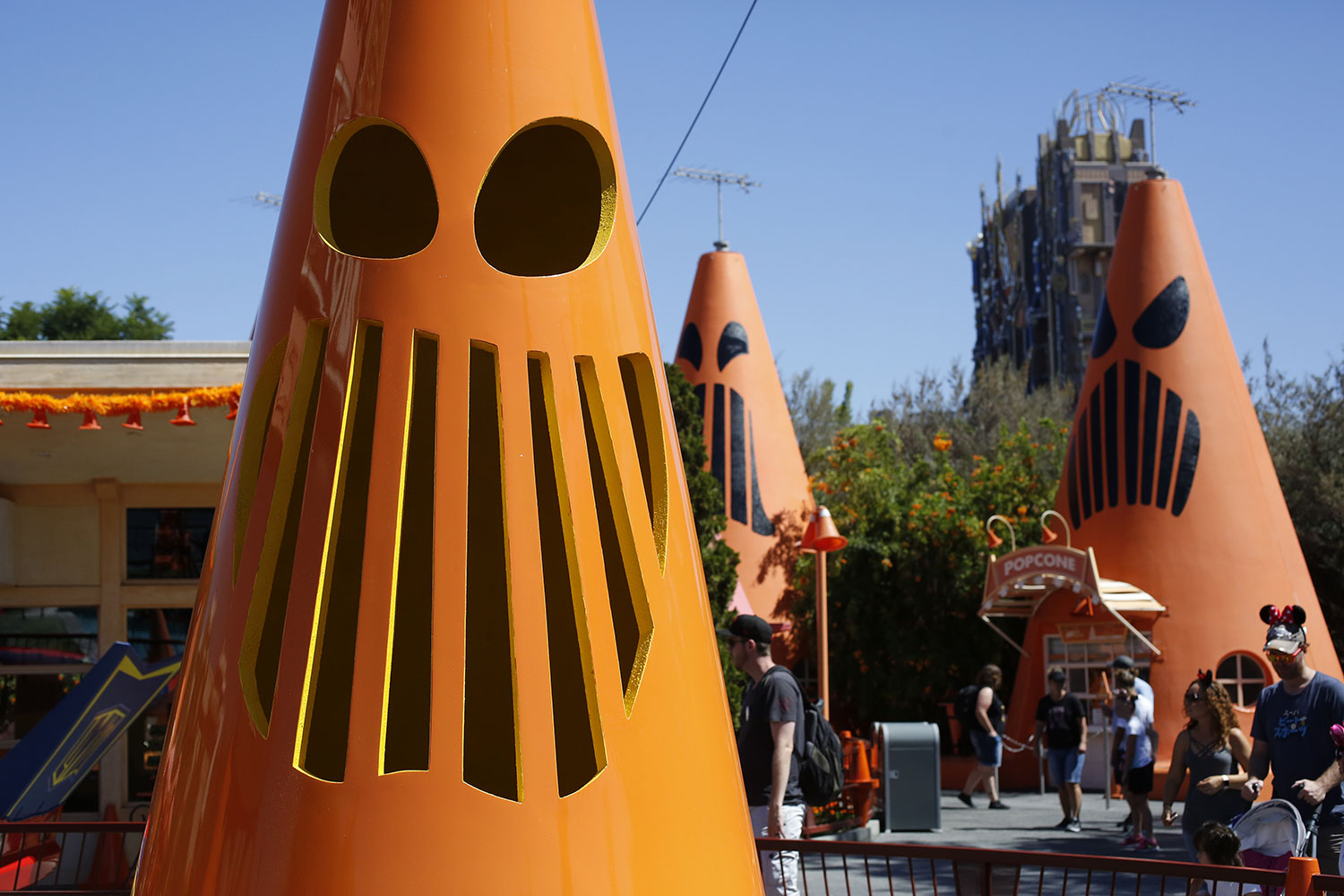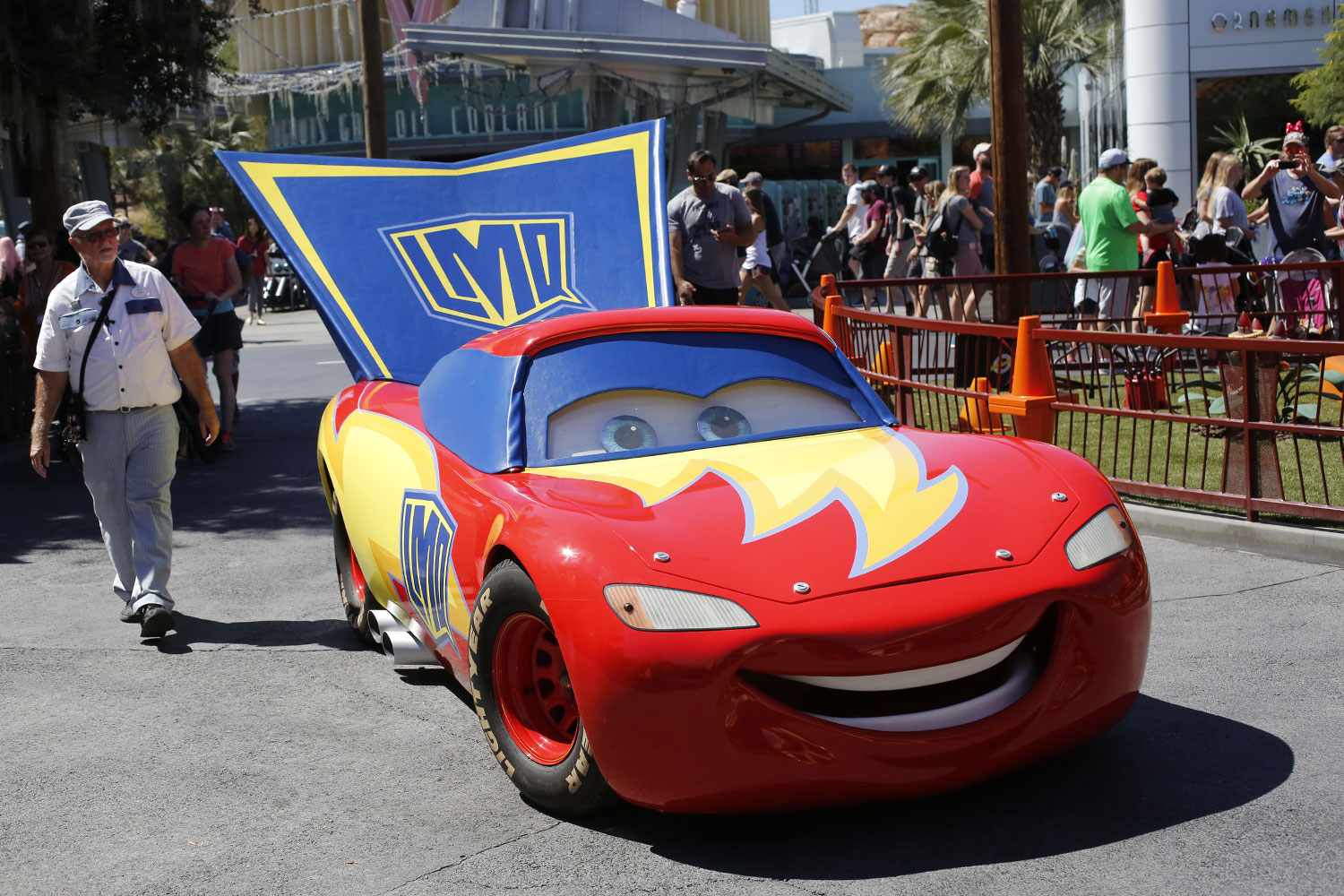 At the end of Buena Vista Street, you can still find the Headless Horseman statue, a great iconic presence during Halloweentime.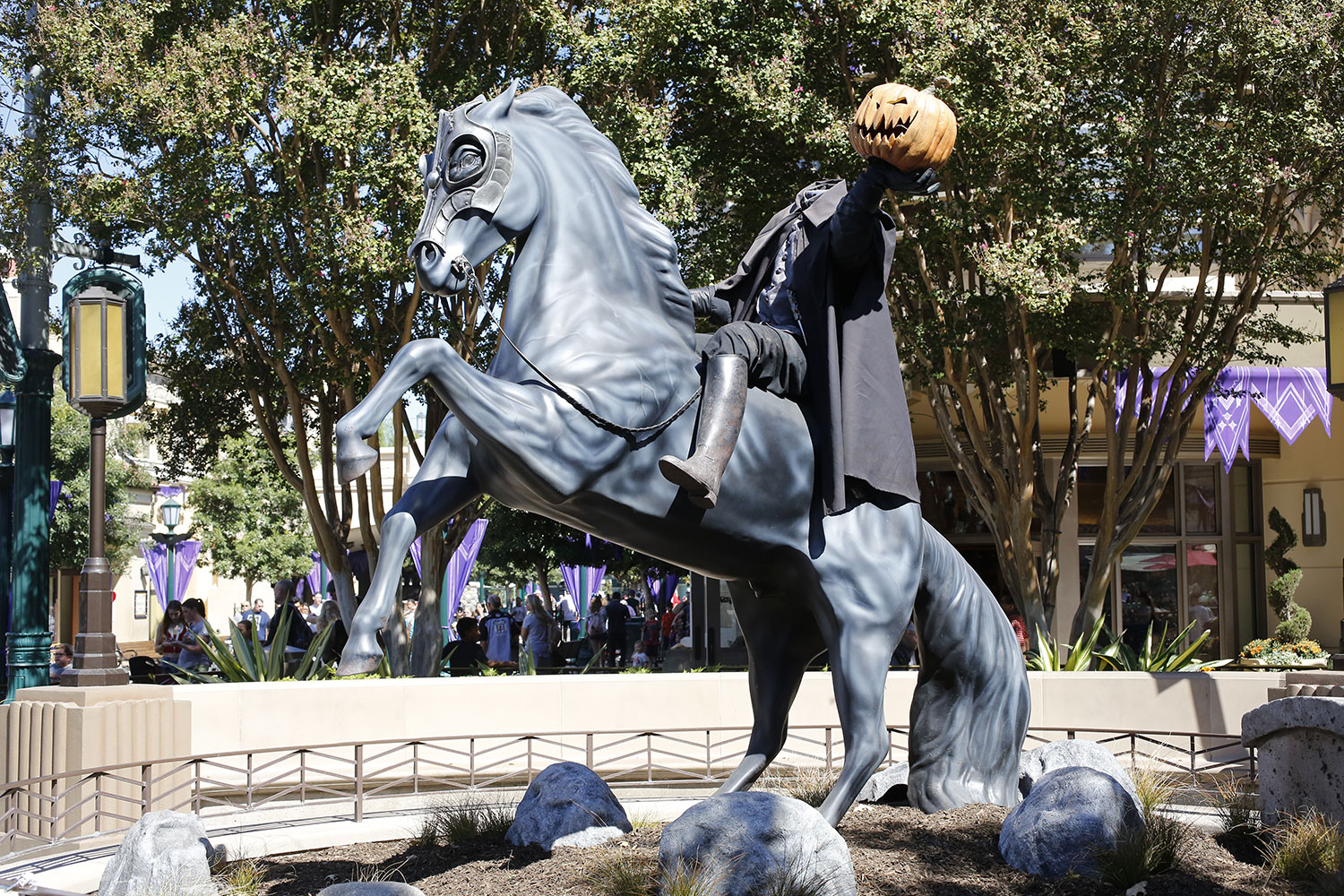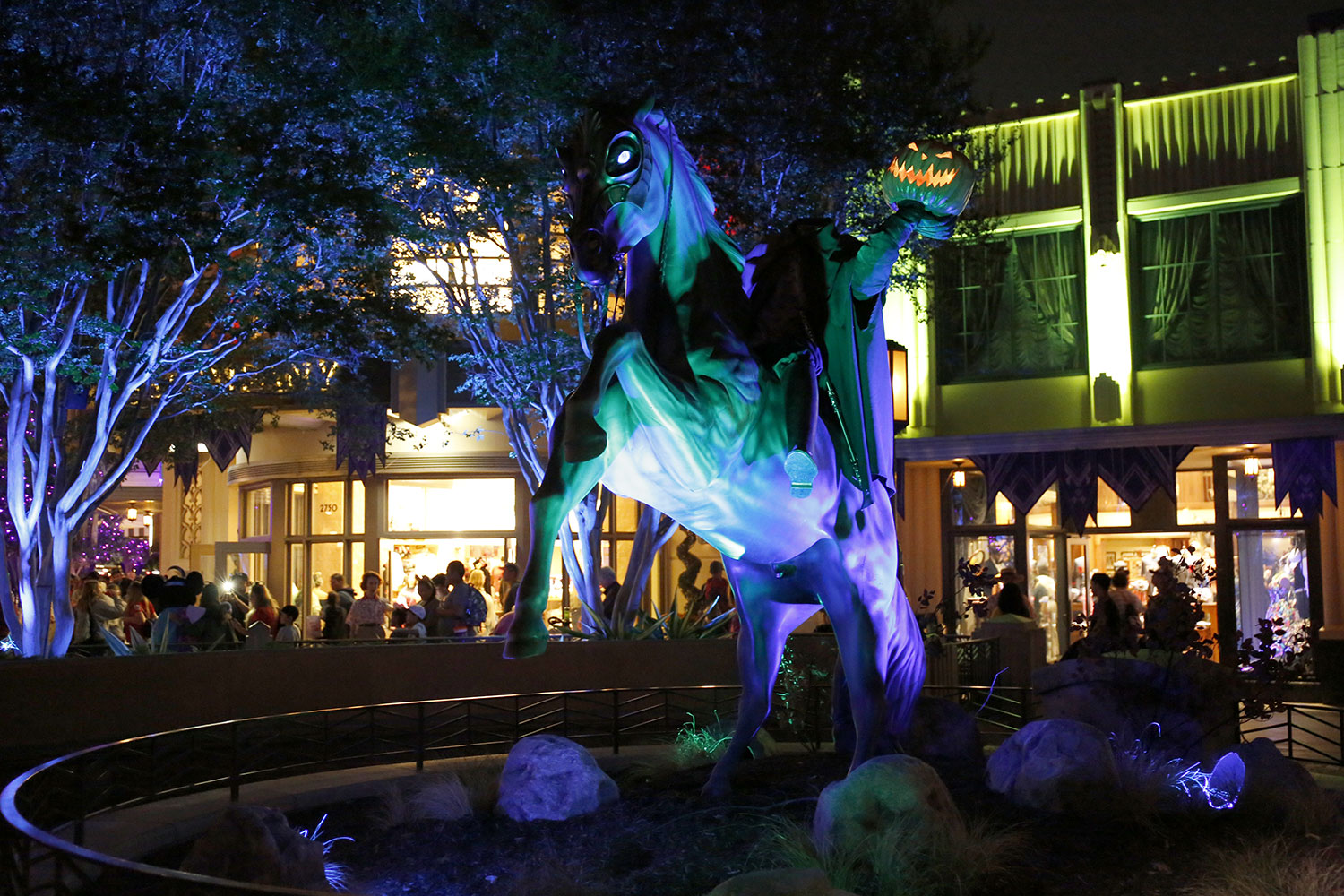 At Paradise Gardens Park (originally Paradise Pier), Disney Pixar's Coco has returned with A Musical Celebration of Coco. New for this year is the puppet of Miguel. It's a great little show that I hope they keep.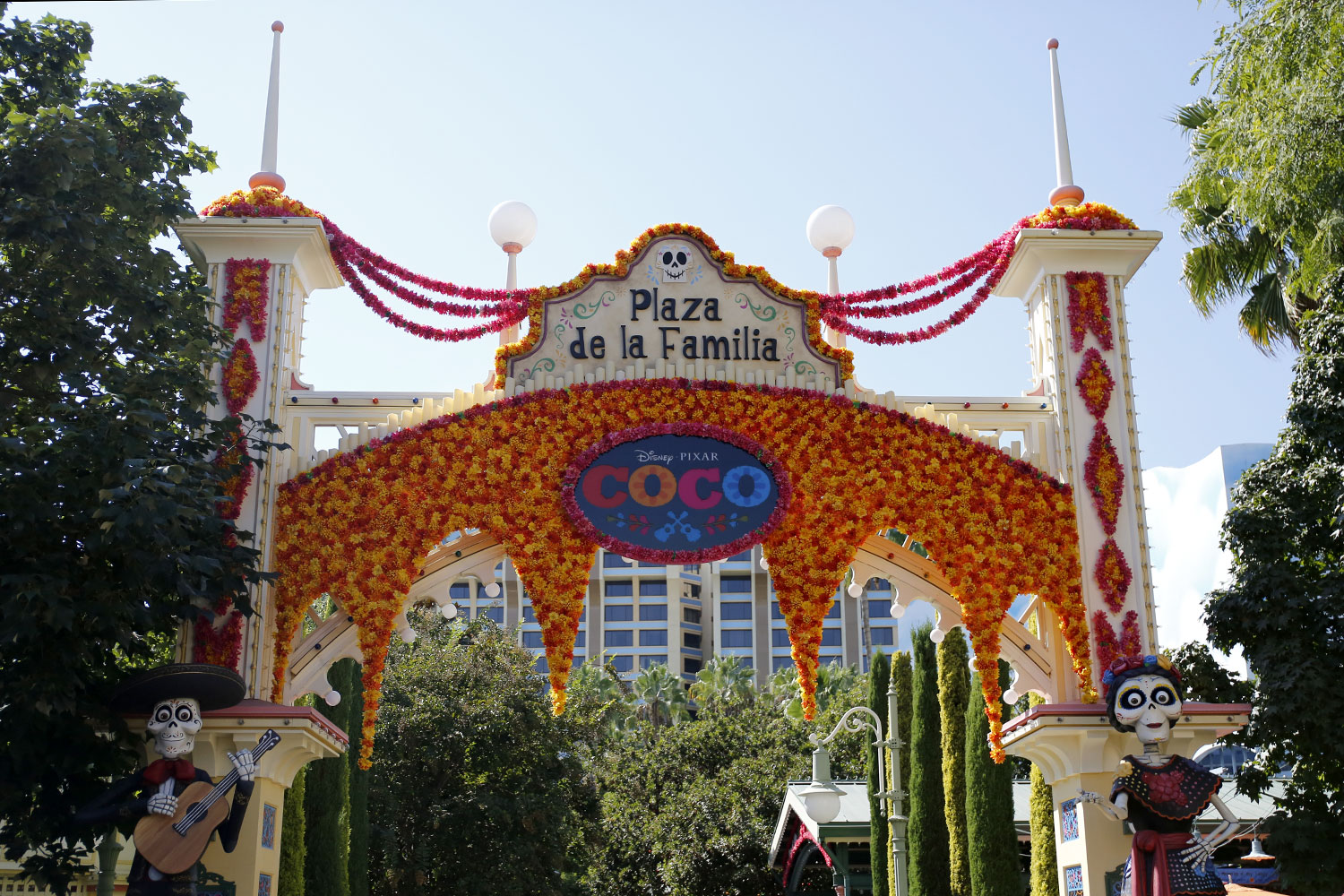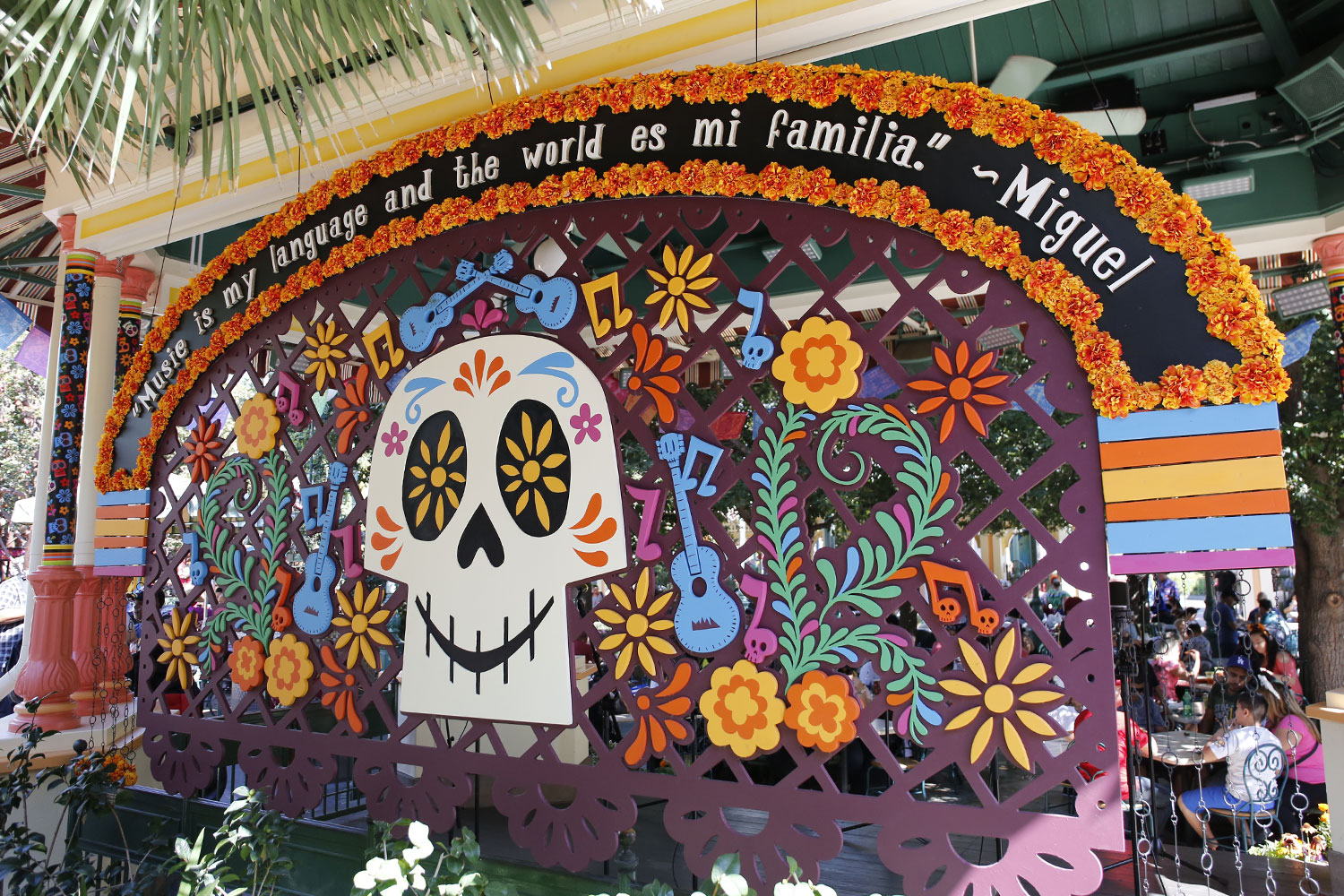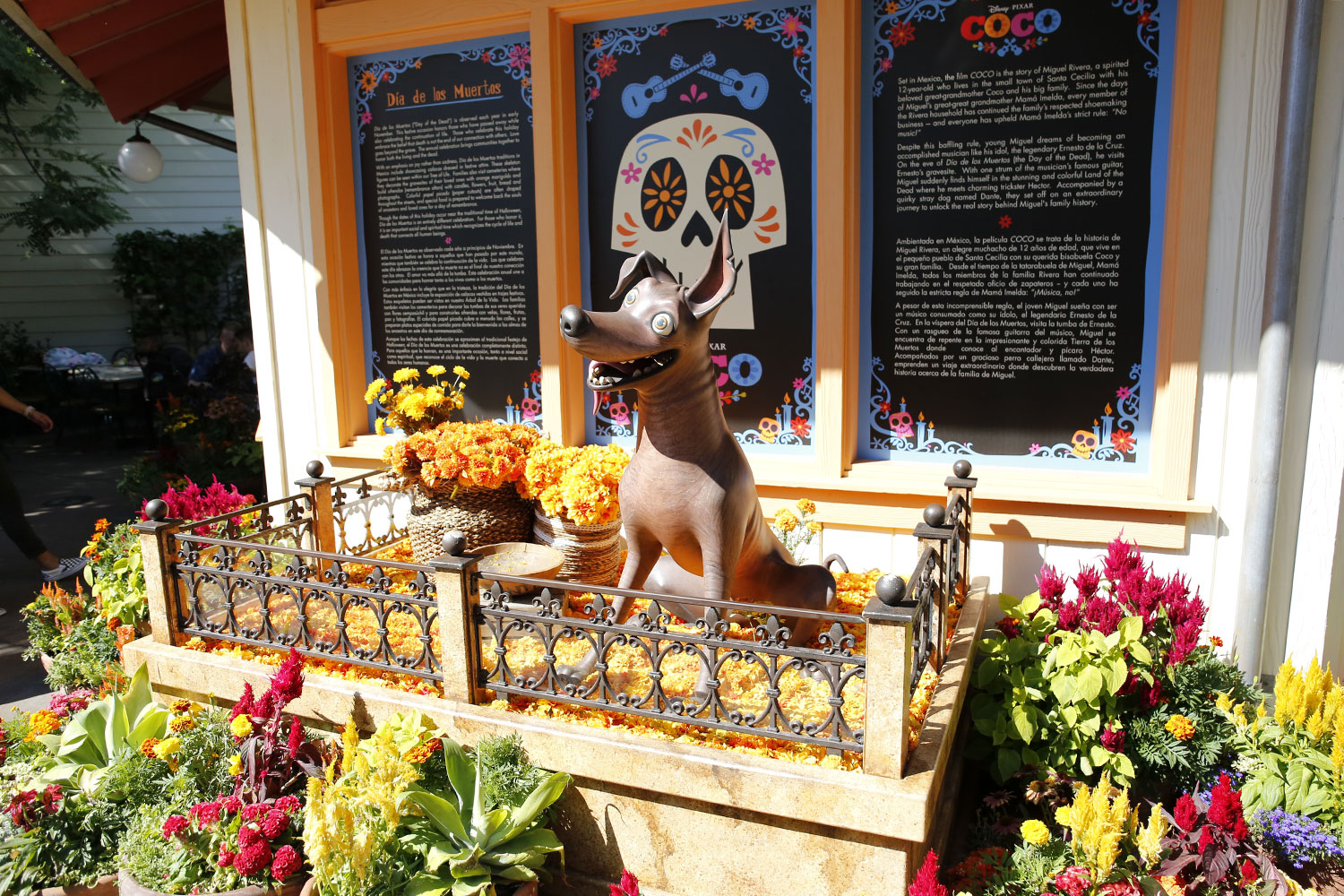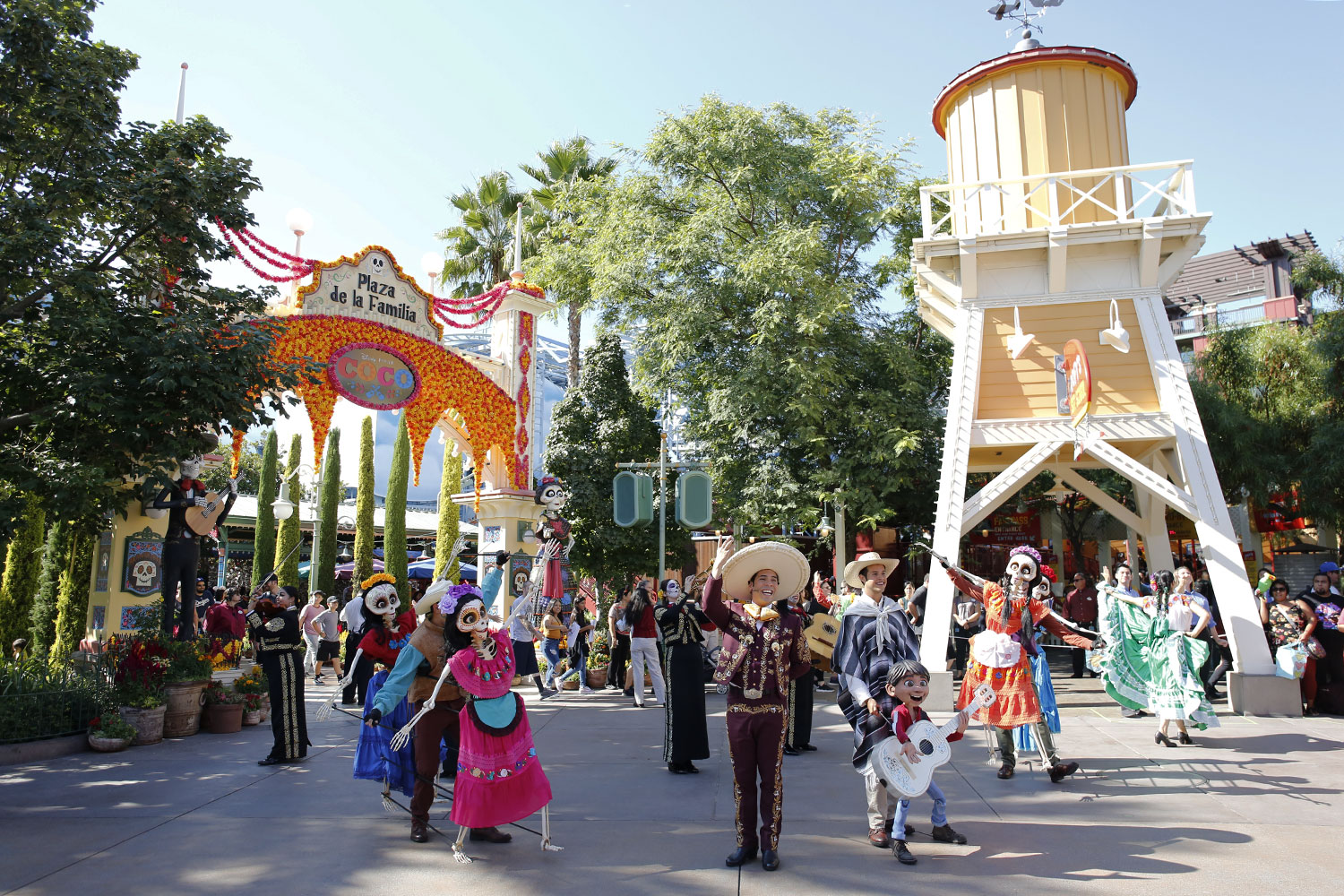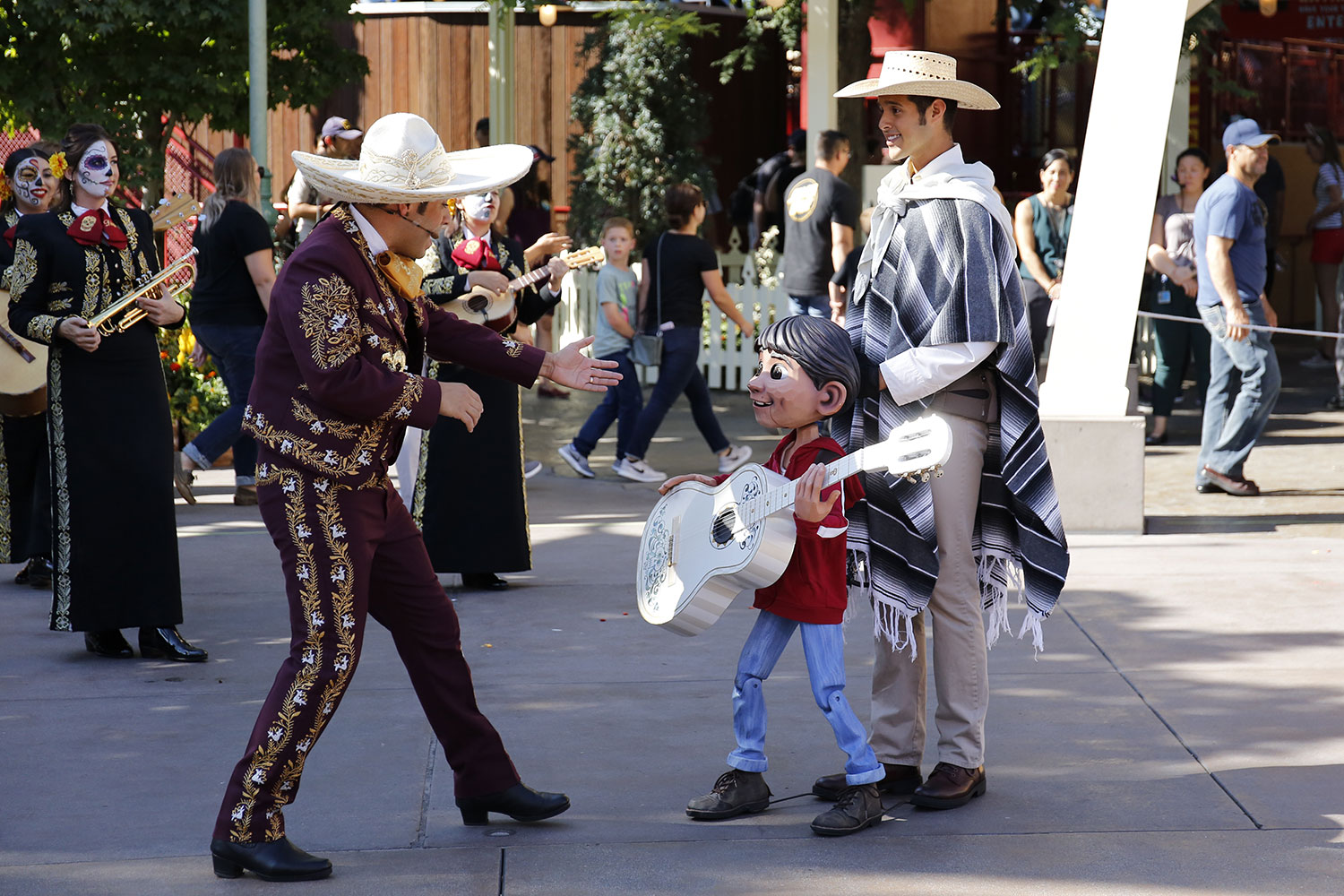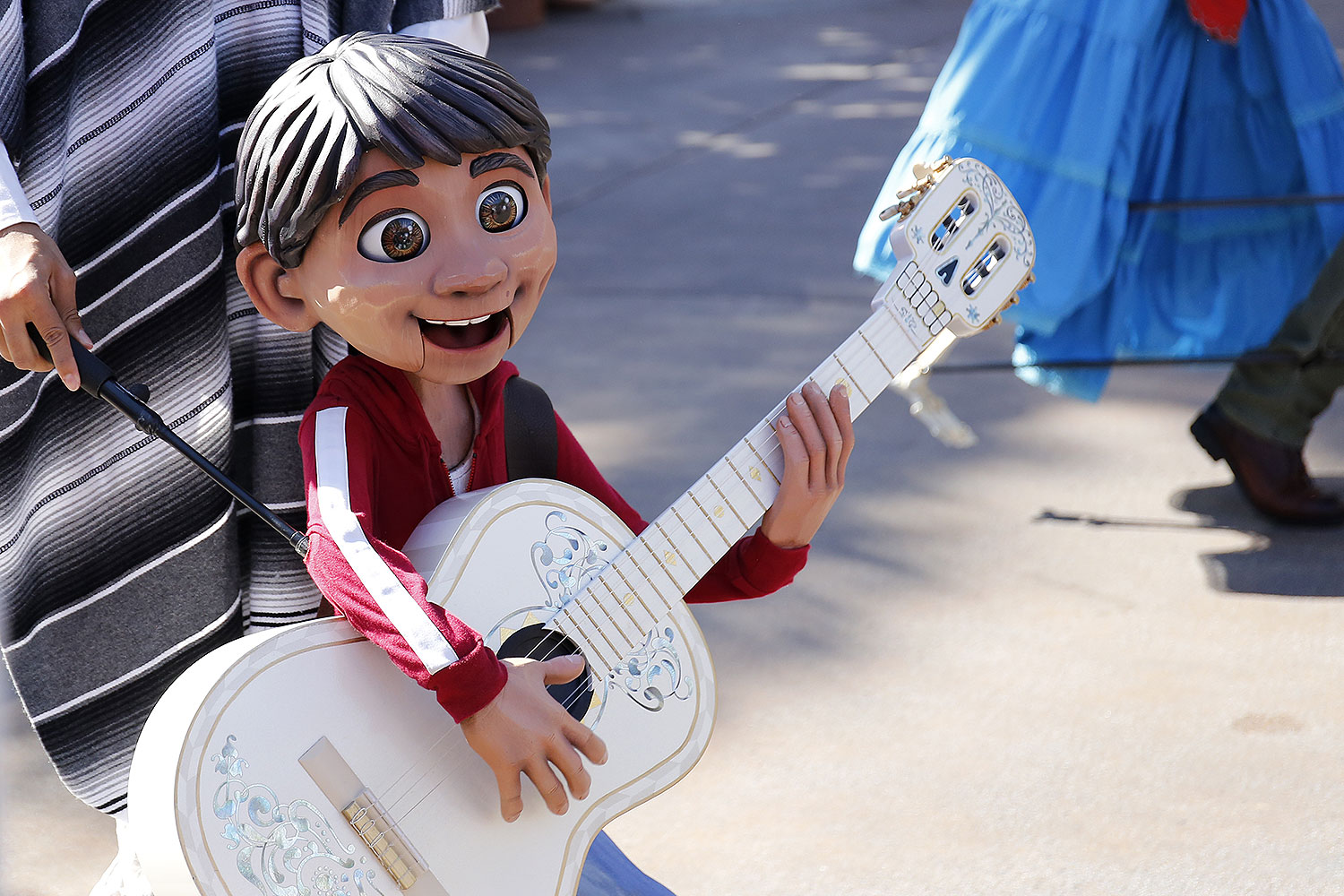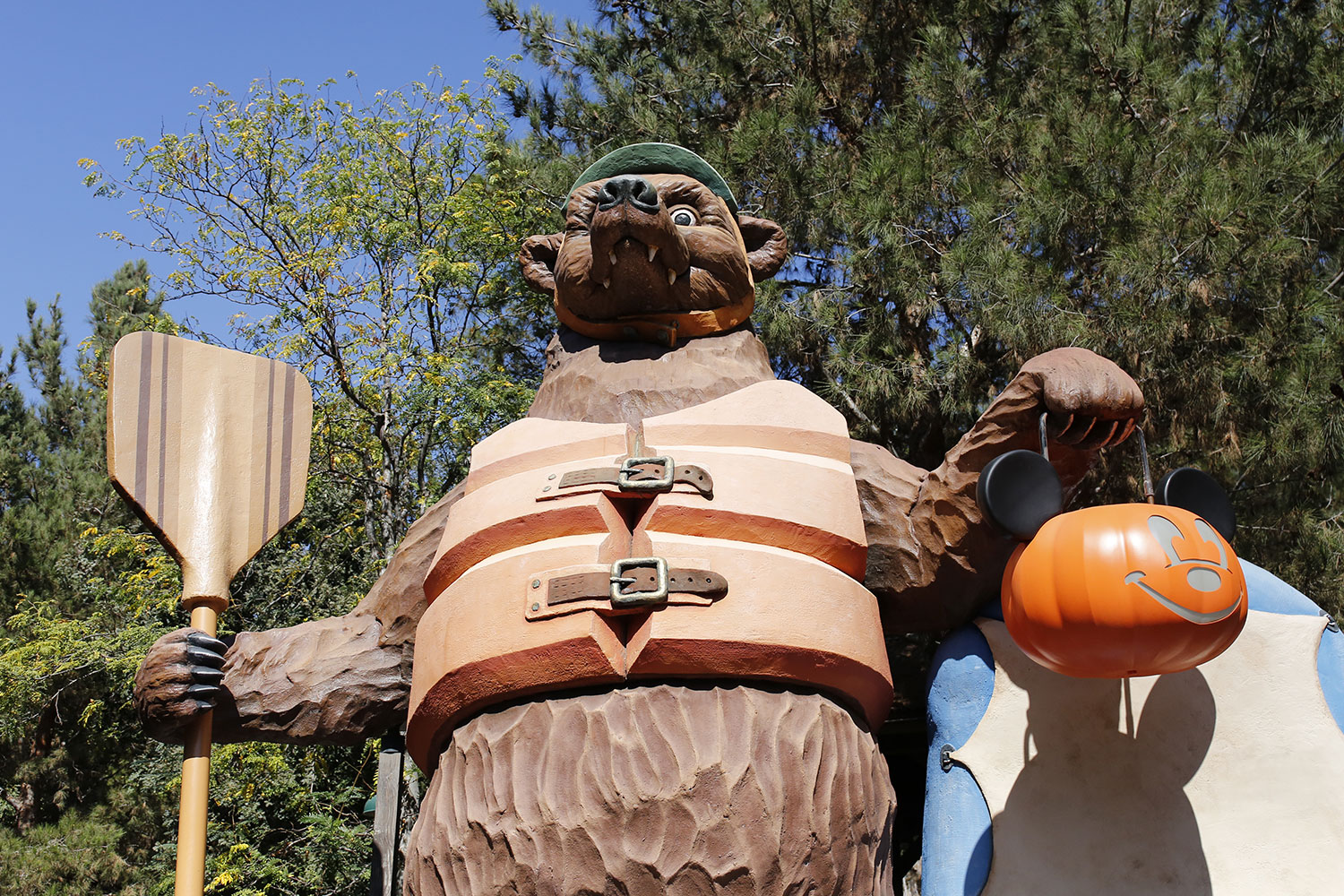 Merchandise…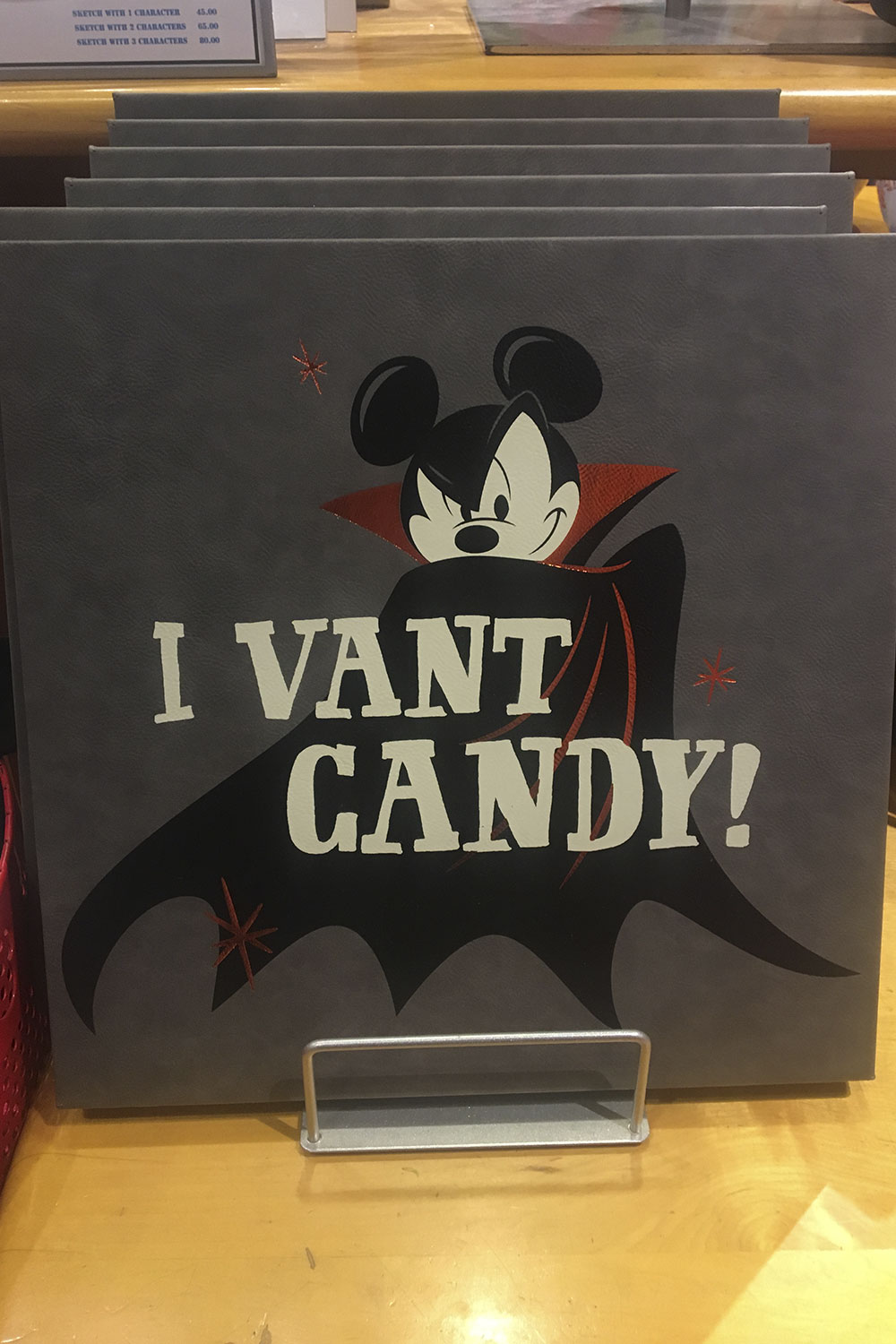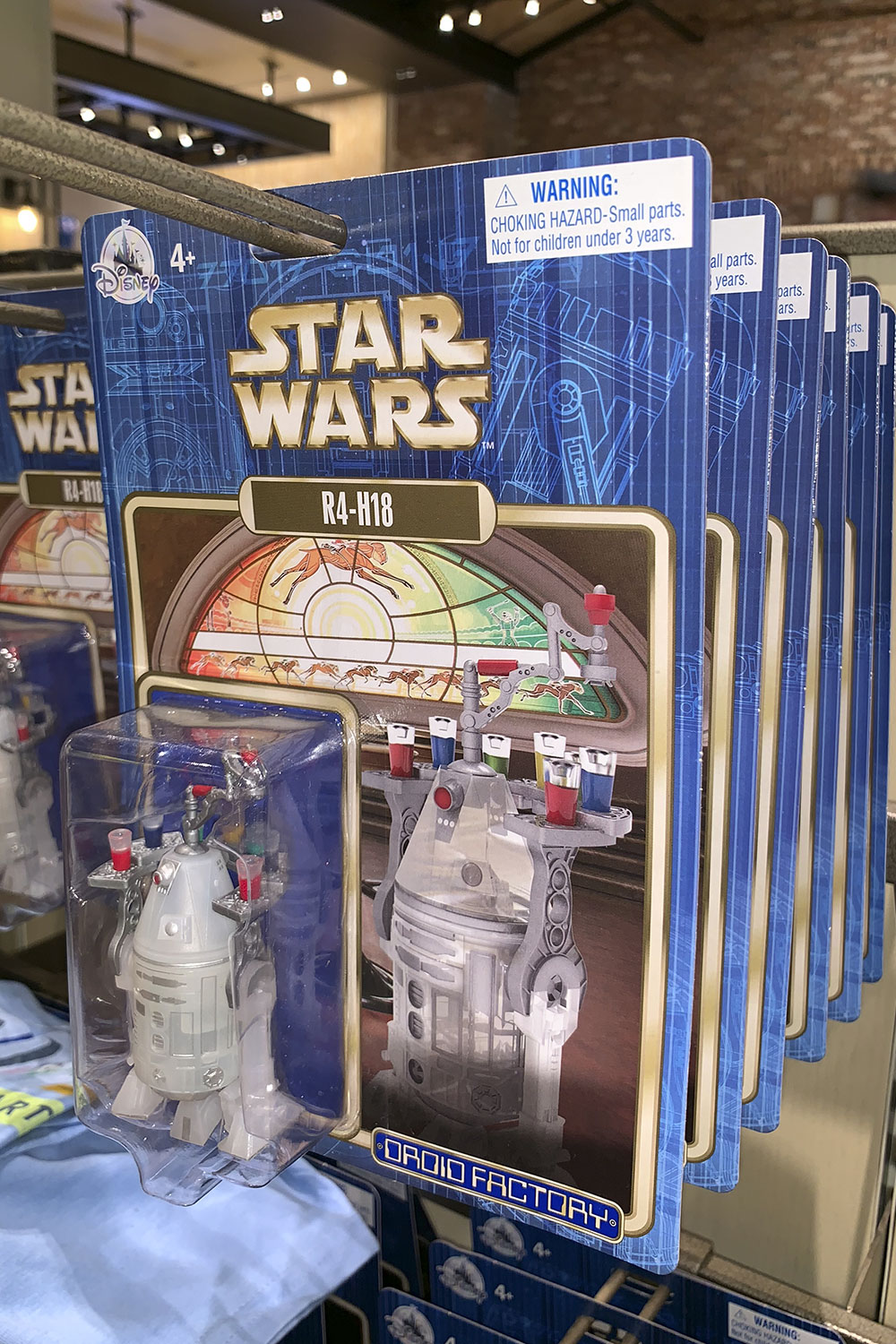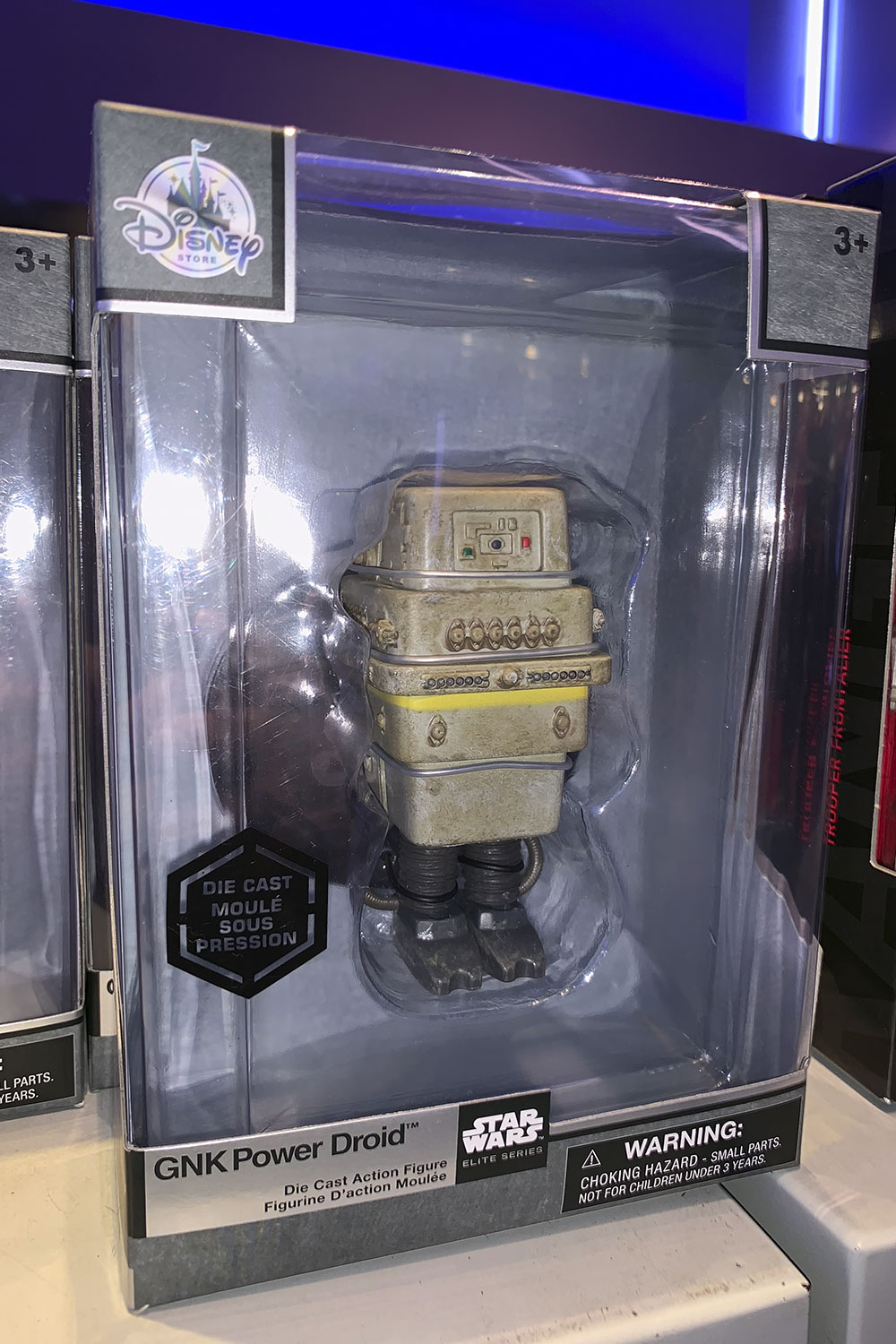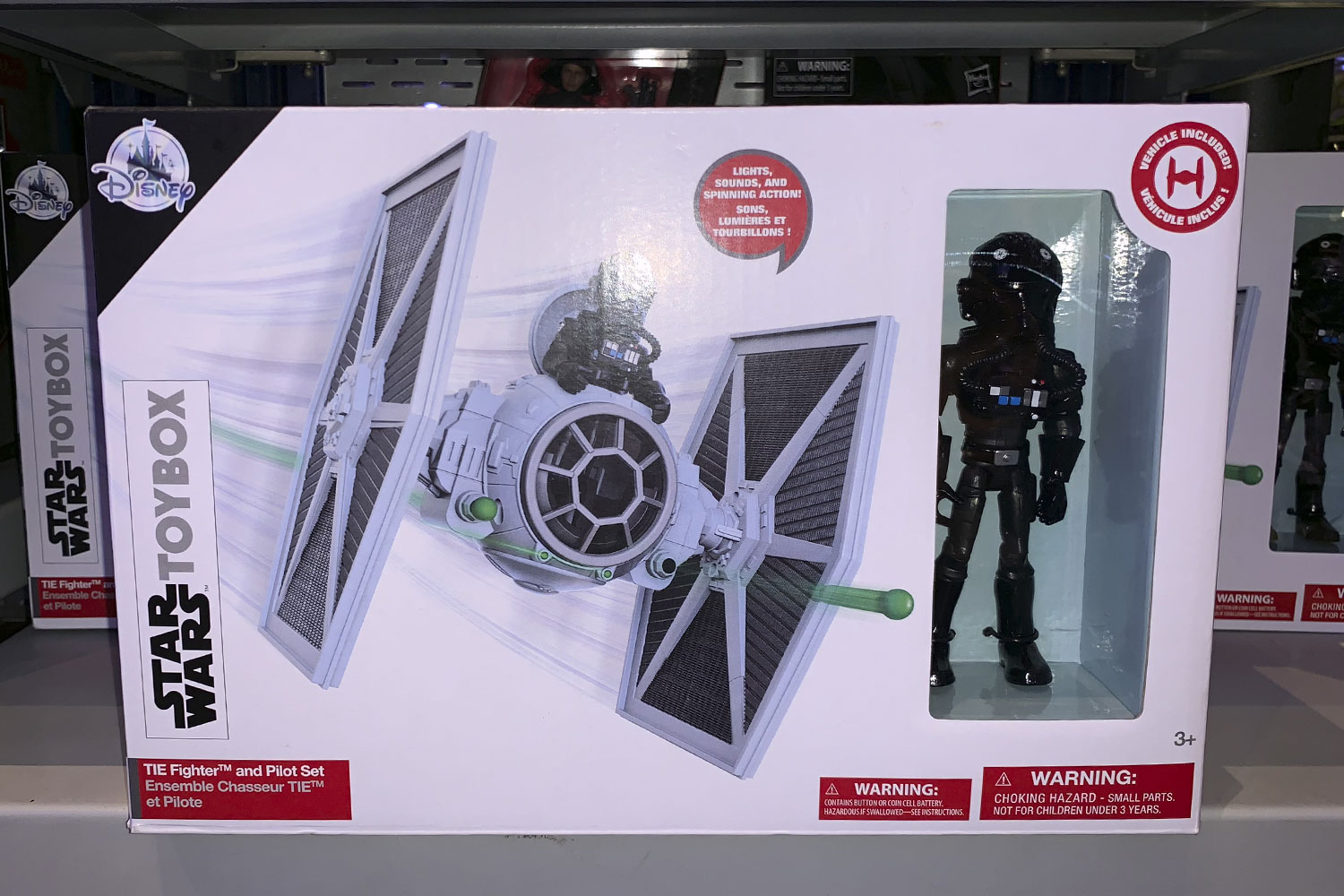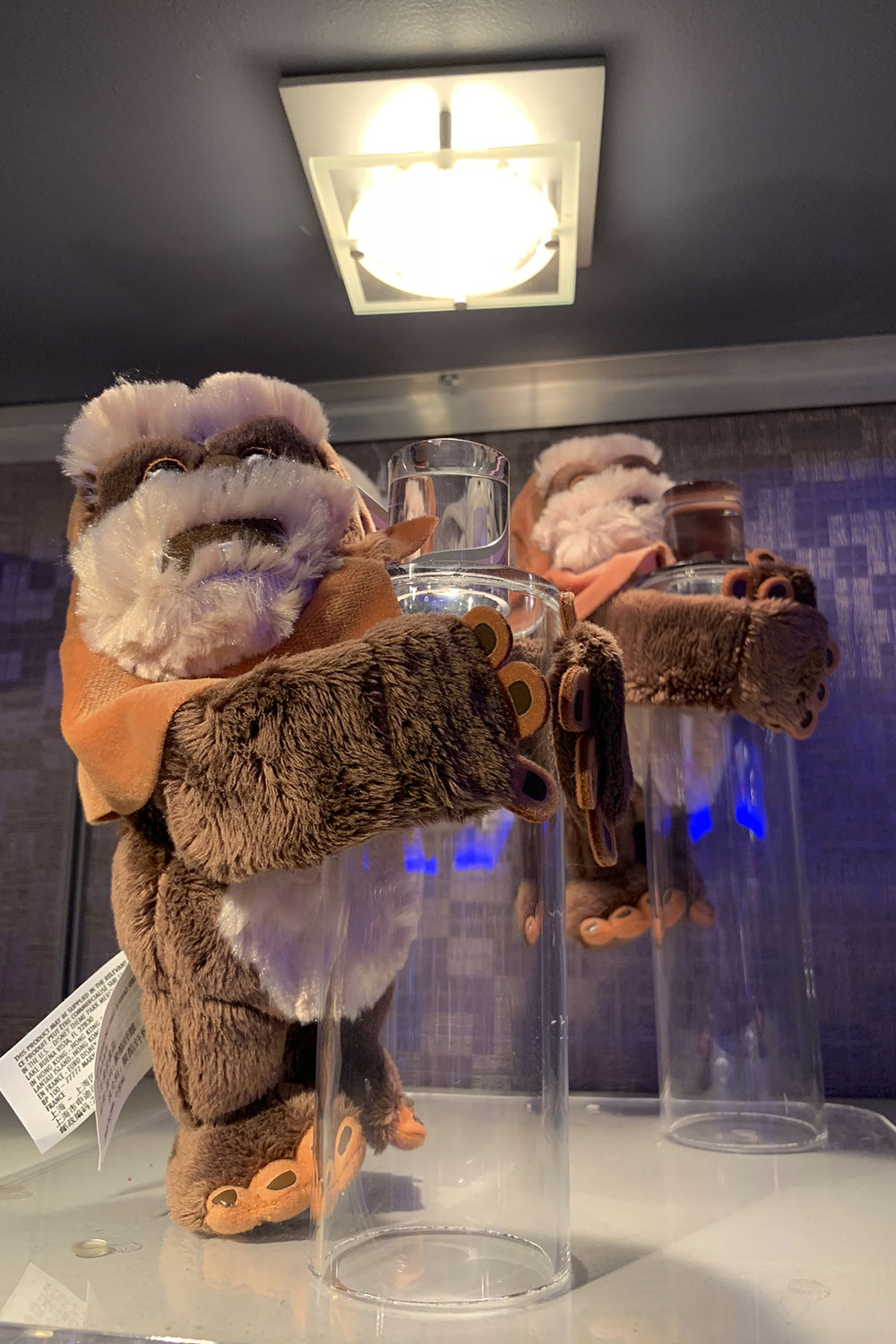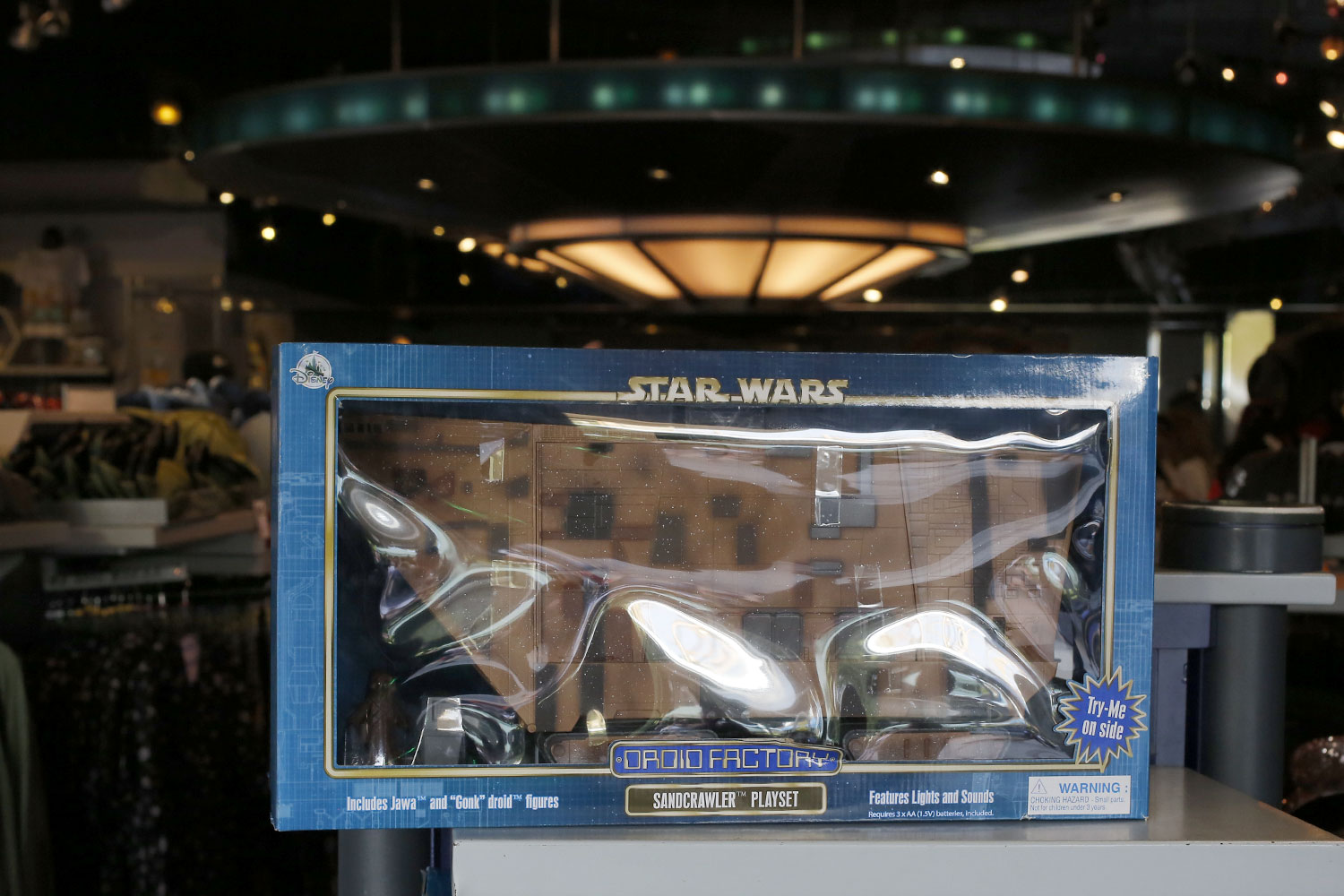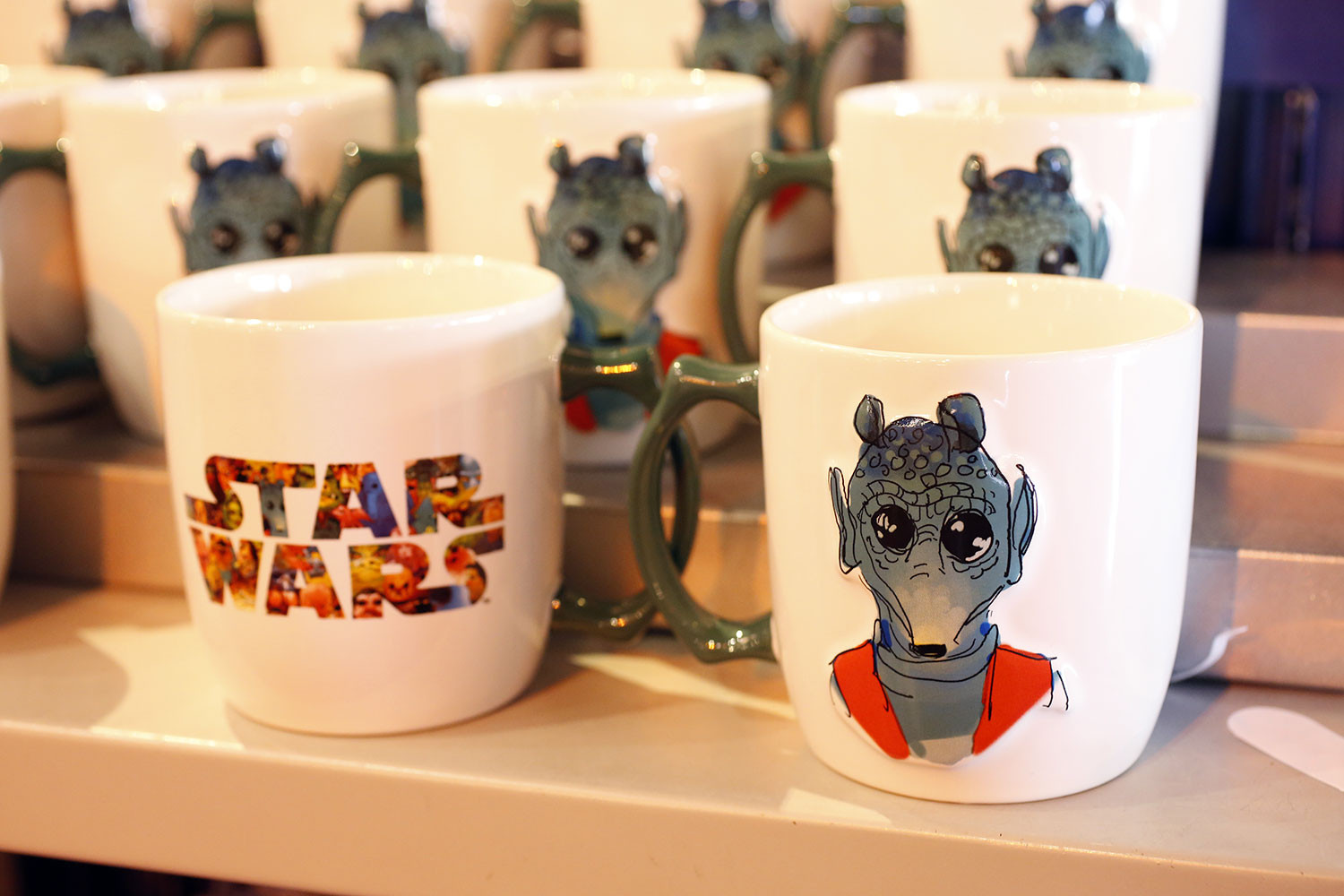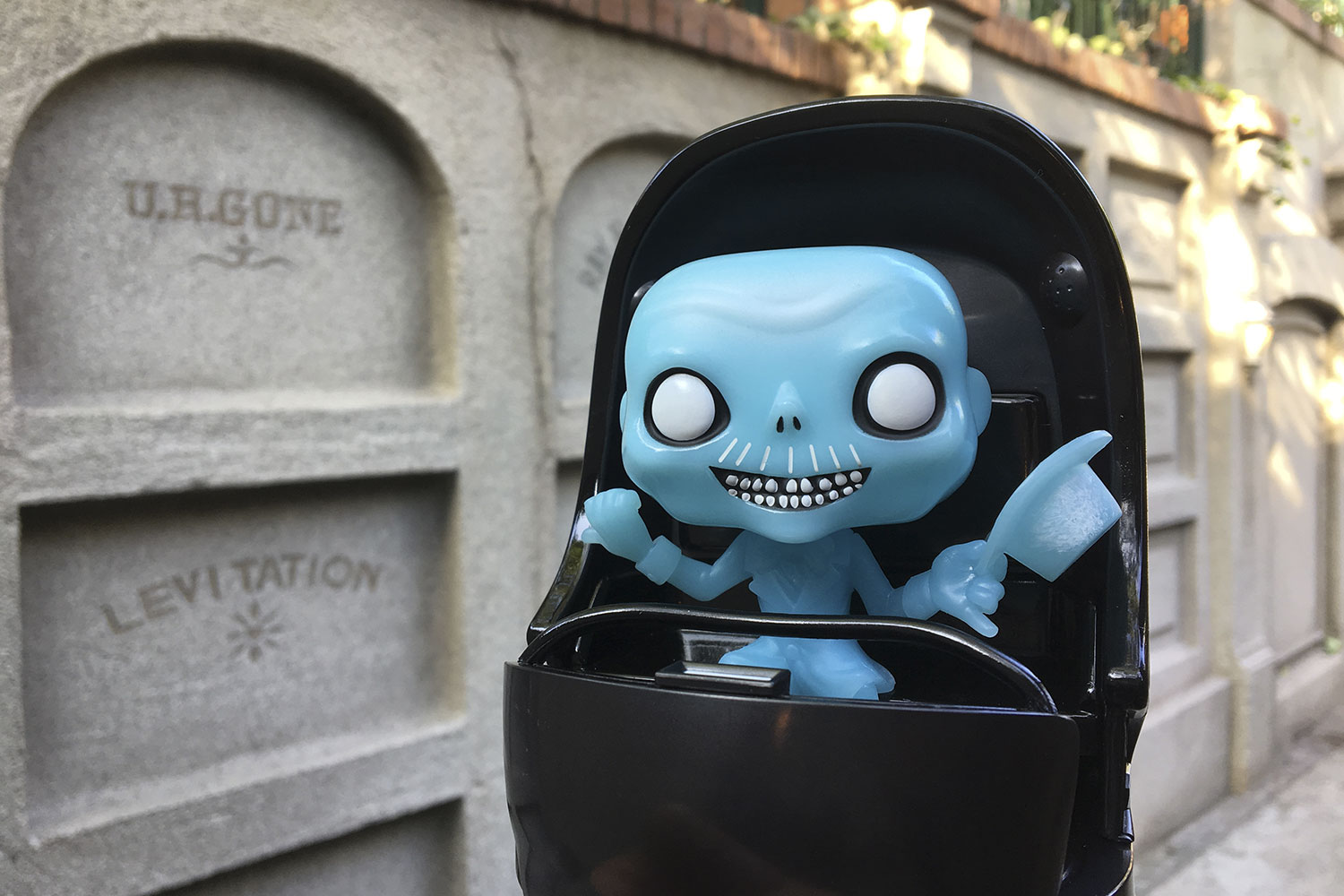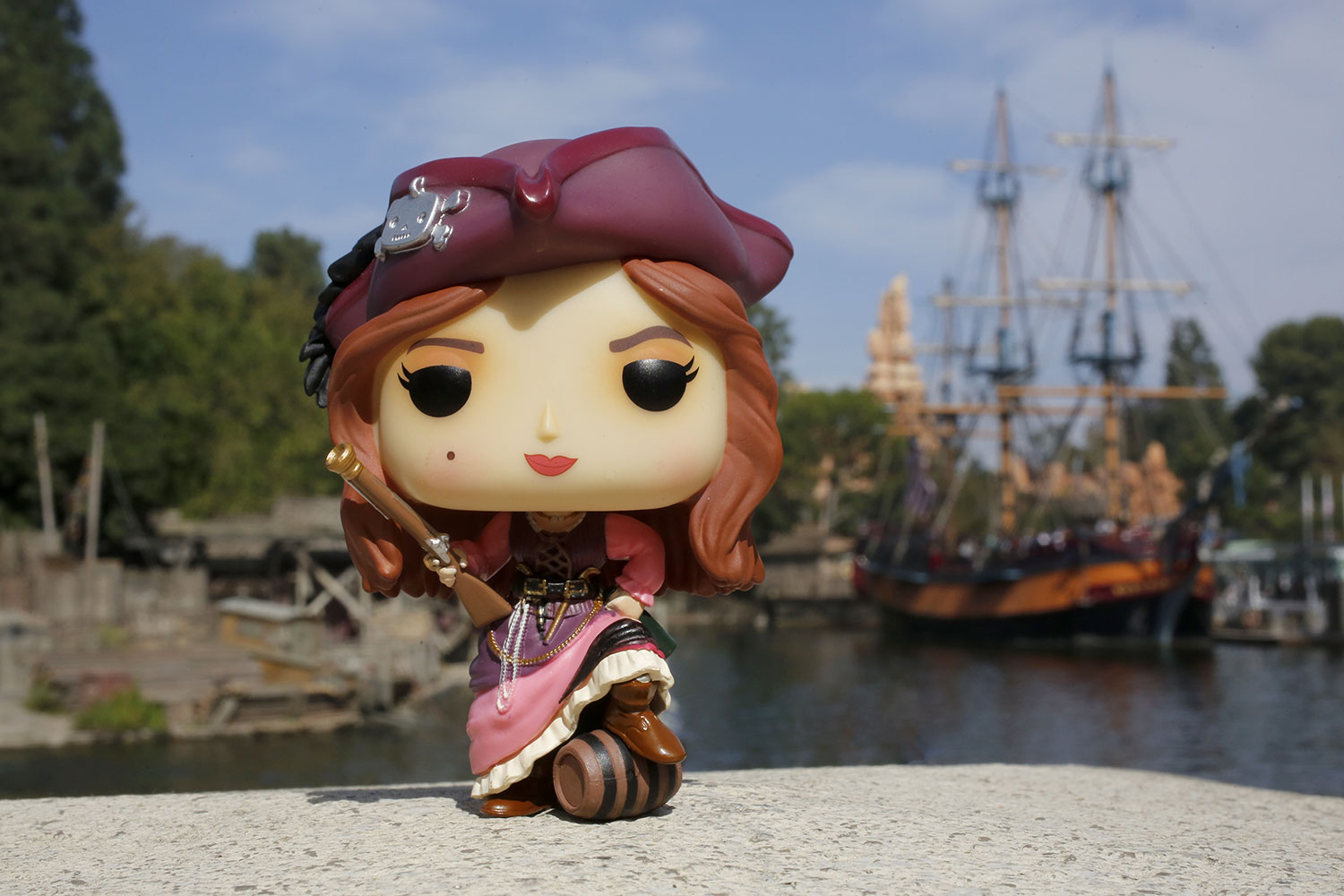 Star Wars: Galaxy's Edge Update
The land of Batuu continues to grow behind the trestles of Frontierland. Take a ride on the Mark Twain or Sailing Ship Columbia to get an elevated look at what's to come!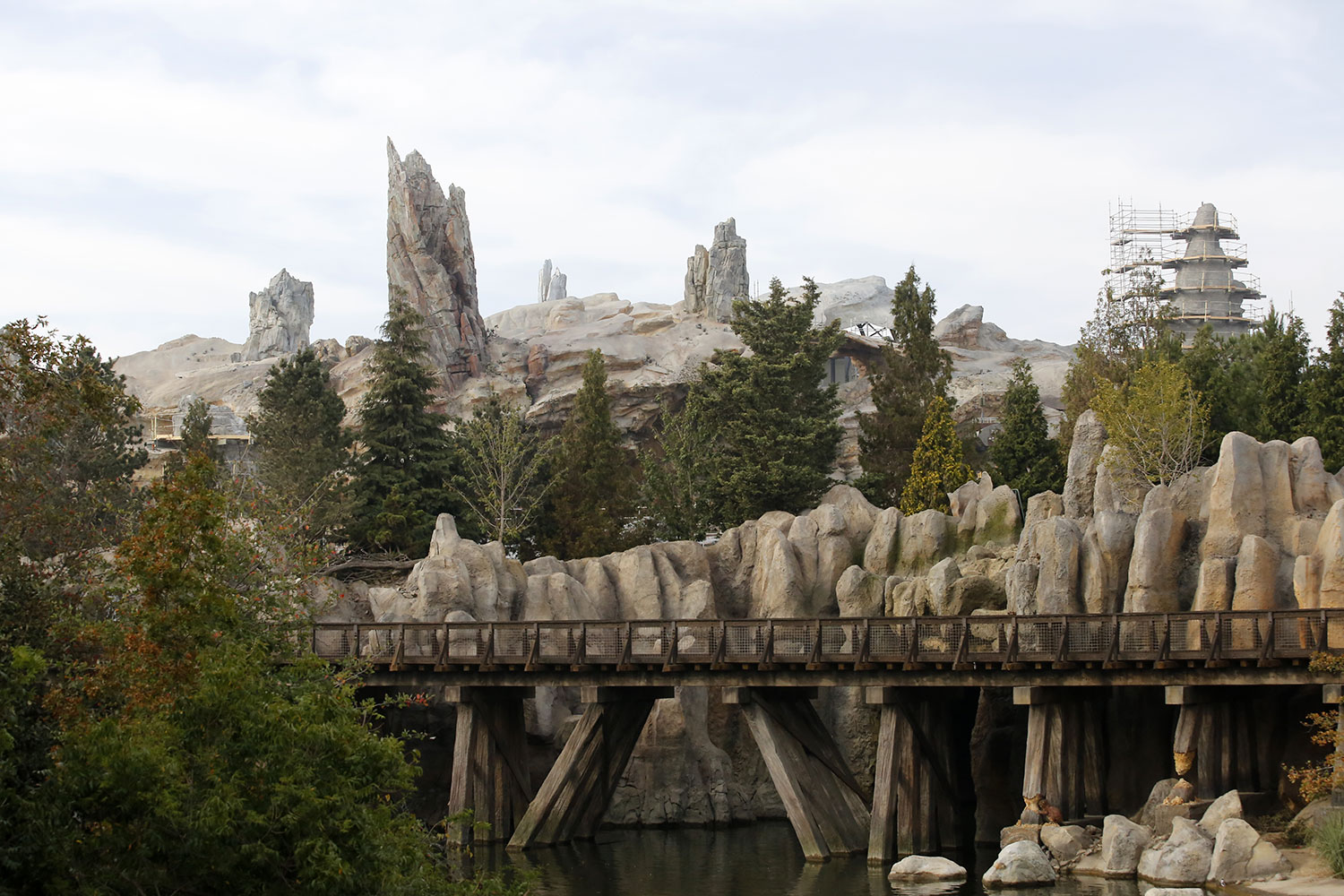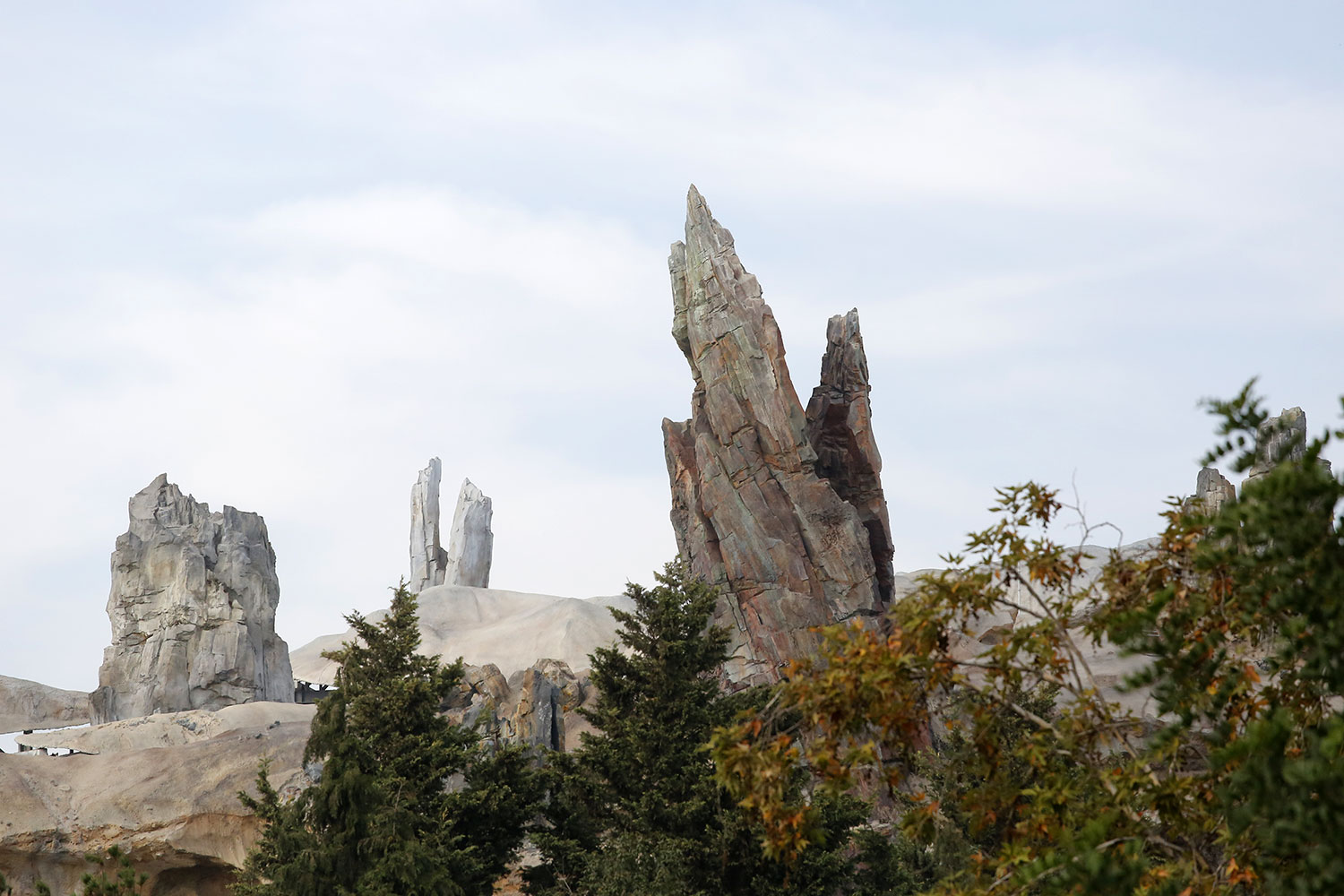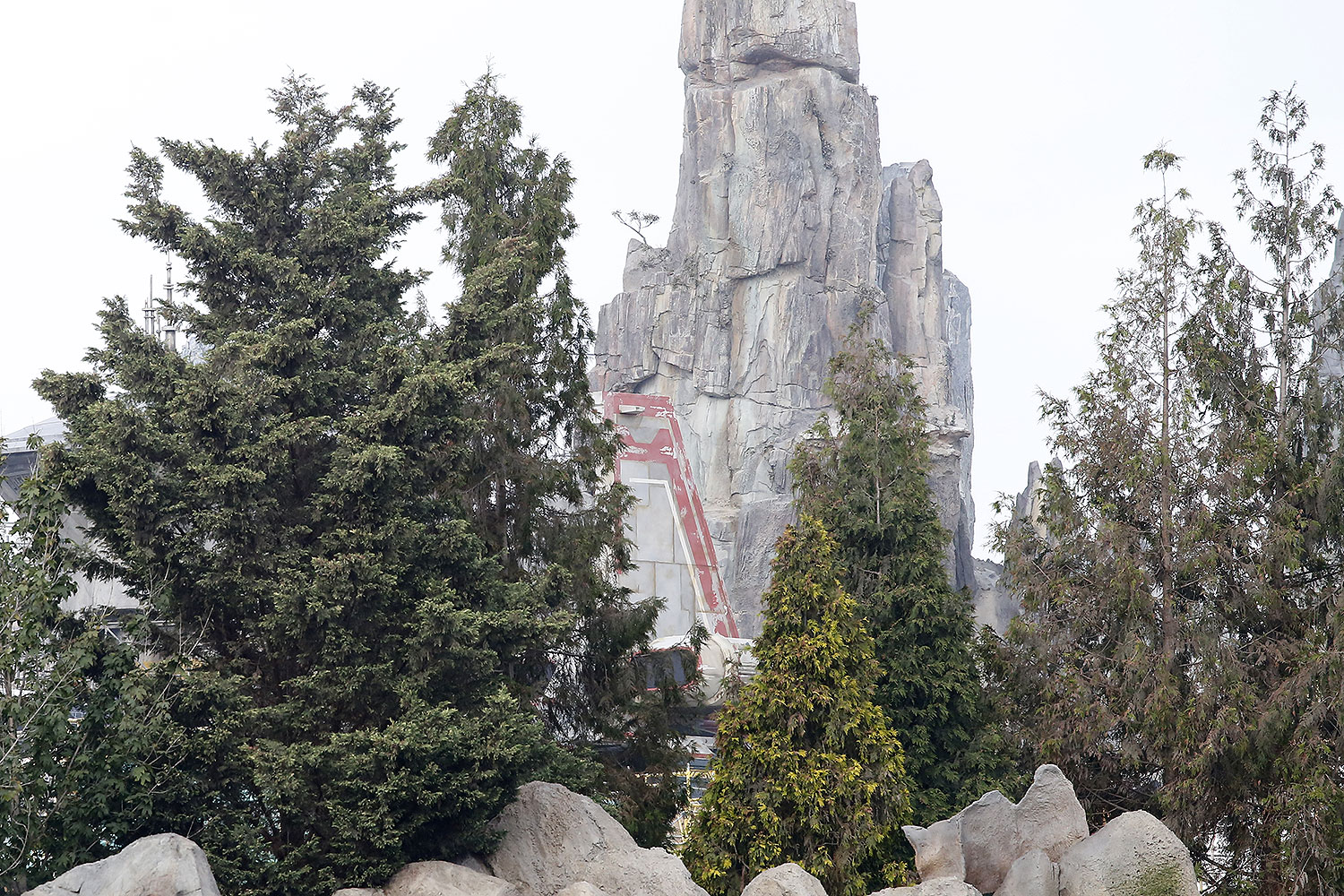 Tiki Room Returns
Walt Disney's Enchanted Tiki Room returned from its refurbishment exploding with a better sound and a new floor. Also added is a new ramp along the left side for guests with disabilities. Koro and Maui of the Enchanted Tiki Garden remain but have been partially sidelined to accommodate the ramp.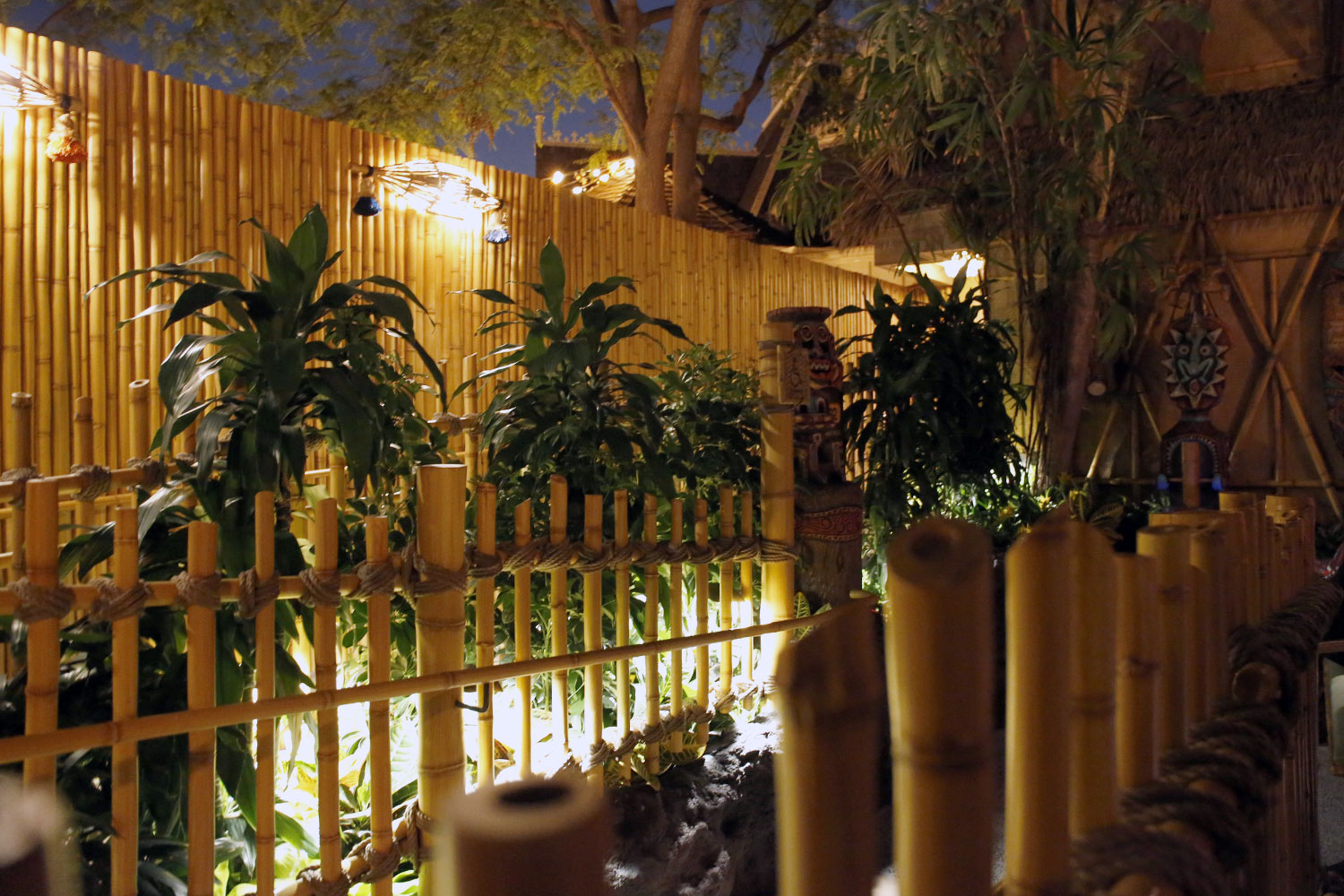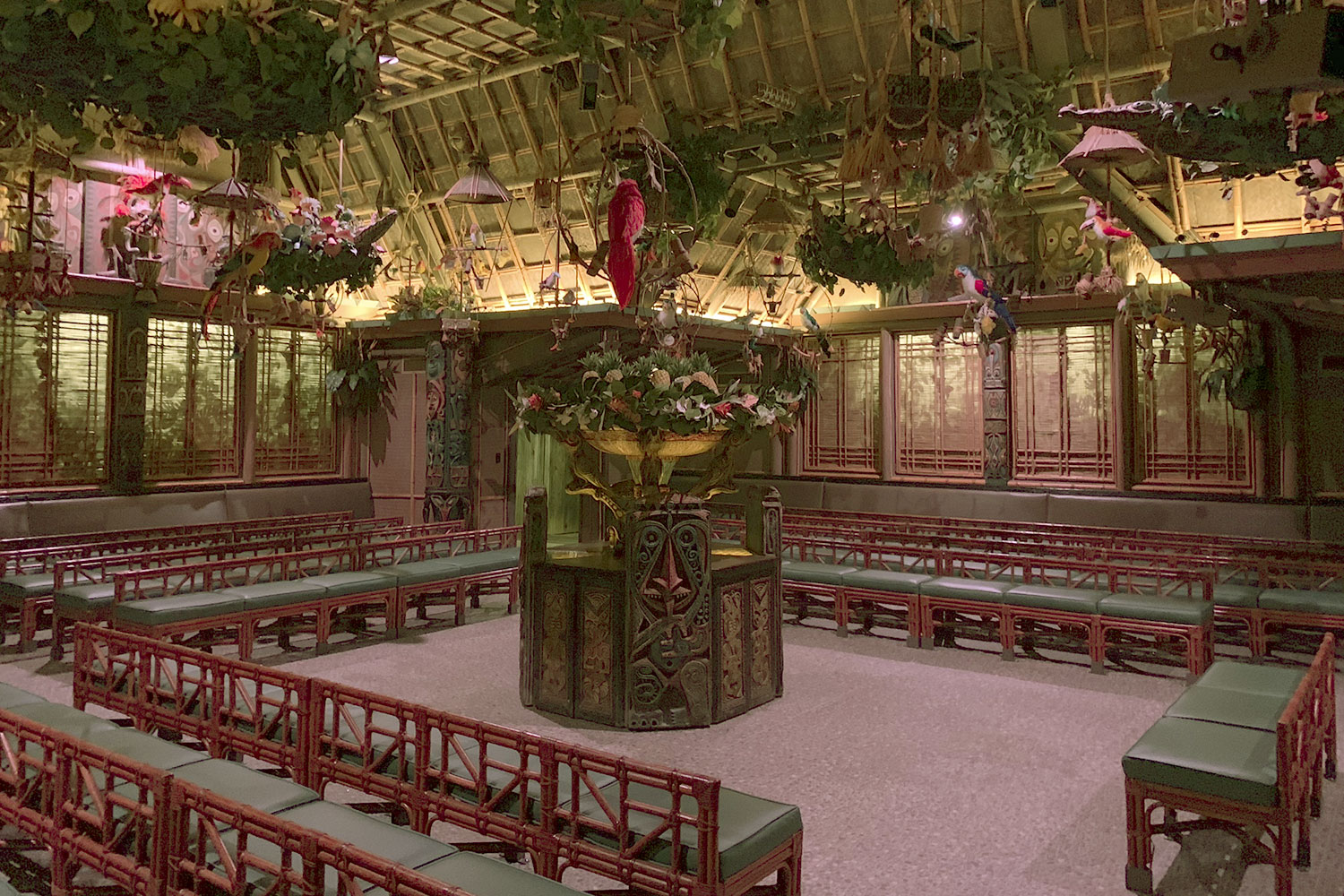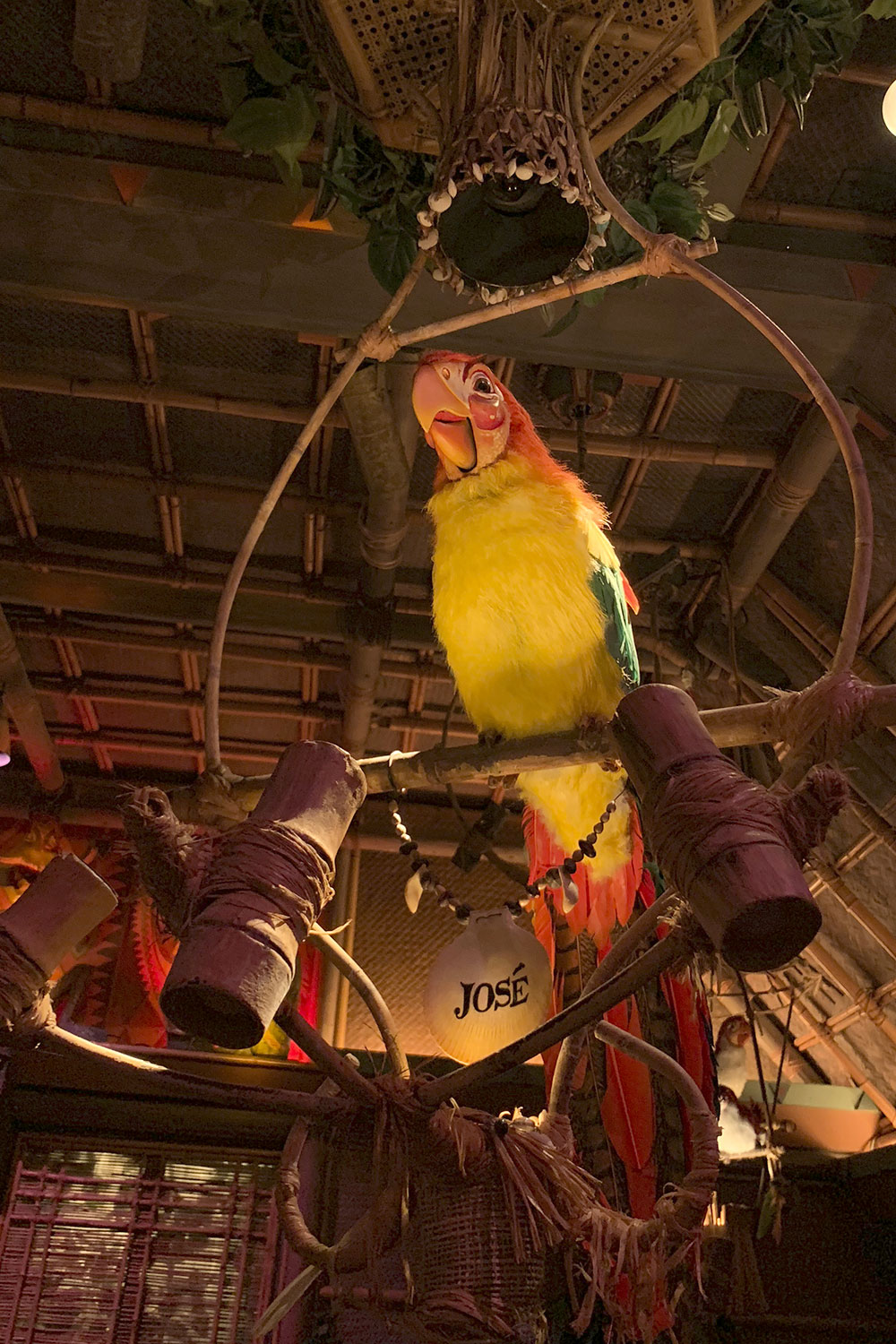 The Tropical Hideaway
Adventureland's newest dining option is still on its way, but the Disney Parks Blog confirmed recently that Rosita, a long running joke of the Enchanted Tiki Room (I wondered what happened to Rosita?) will finally make an appearance in this new location.  More details will be revealed but the blog had this to say about Rosita: 
After years of performing with the bird mobile chorus of Walt Disney's Enchanted Tiki Room, Rosita is spreading her wings and taking flight towards a solo career. You'll find her on the river's edge at the loading dock waiting for her boat to arrive.
Rosita is a friendly cockatoo that looks forward to meeting travelers from around the globe who are also visiting The Tropical Hideaway. Pull up a nearby seat and say hello! But beware… she has a repertoire of jokes and one-liners that would make any Jungle Cruise Skipper proud!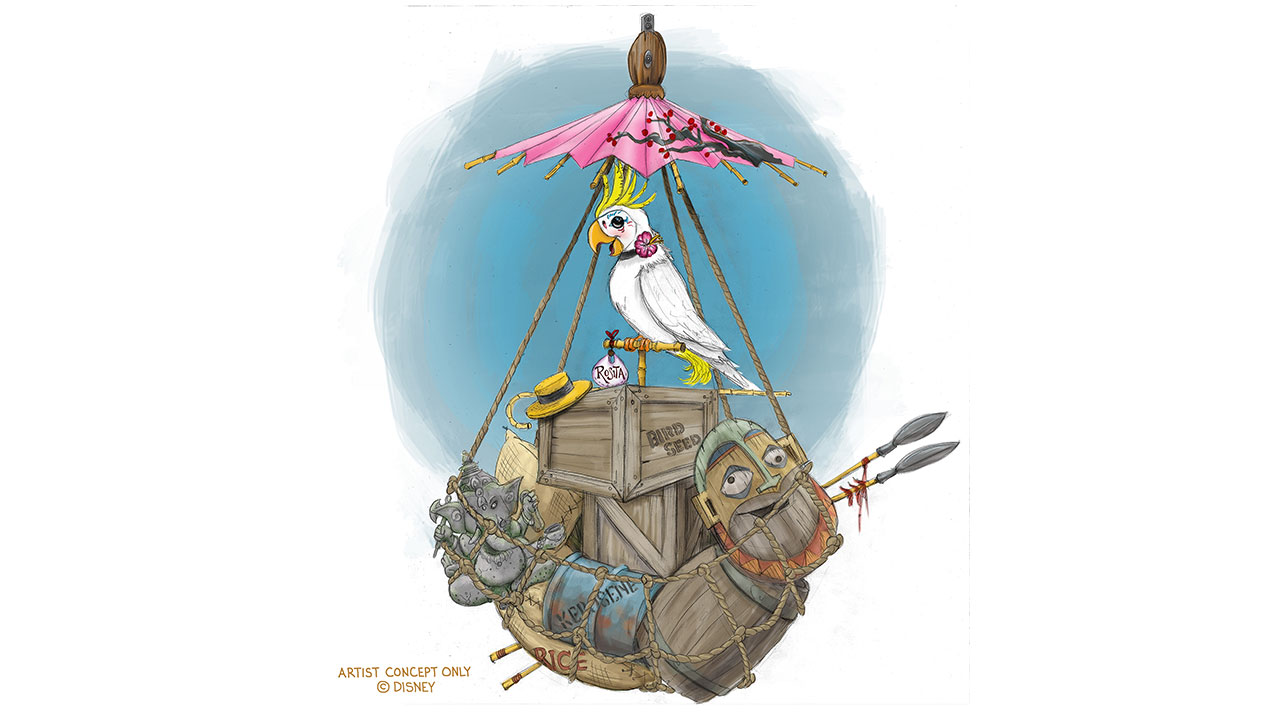 Trader Sam's Enchanted Tiki Bar

Every Halloween the popular Disneyland Hotel tiki bar releases a mug, and this year the crowds showed up in far larger numbers than anyone were anticipating. The new mug based on the Hatbox Ghost sold out in a day and a half, much to the chagrin of fans and collectors alike. The cocktail created for the mug, the "Grim Grinning Grog" can probably still be ordered if you're so inclined!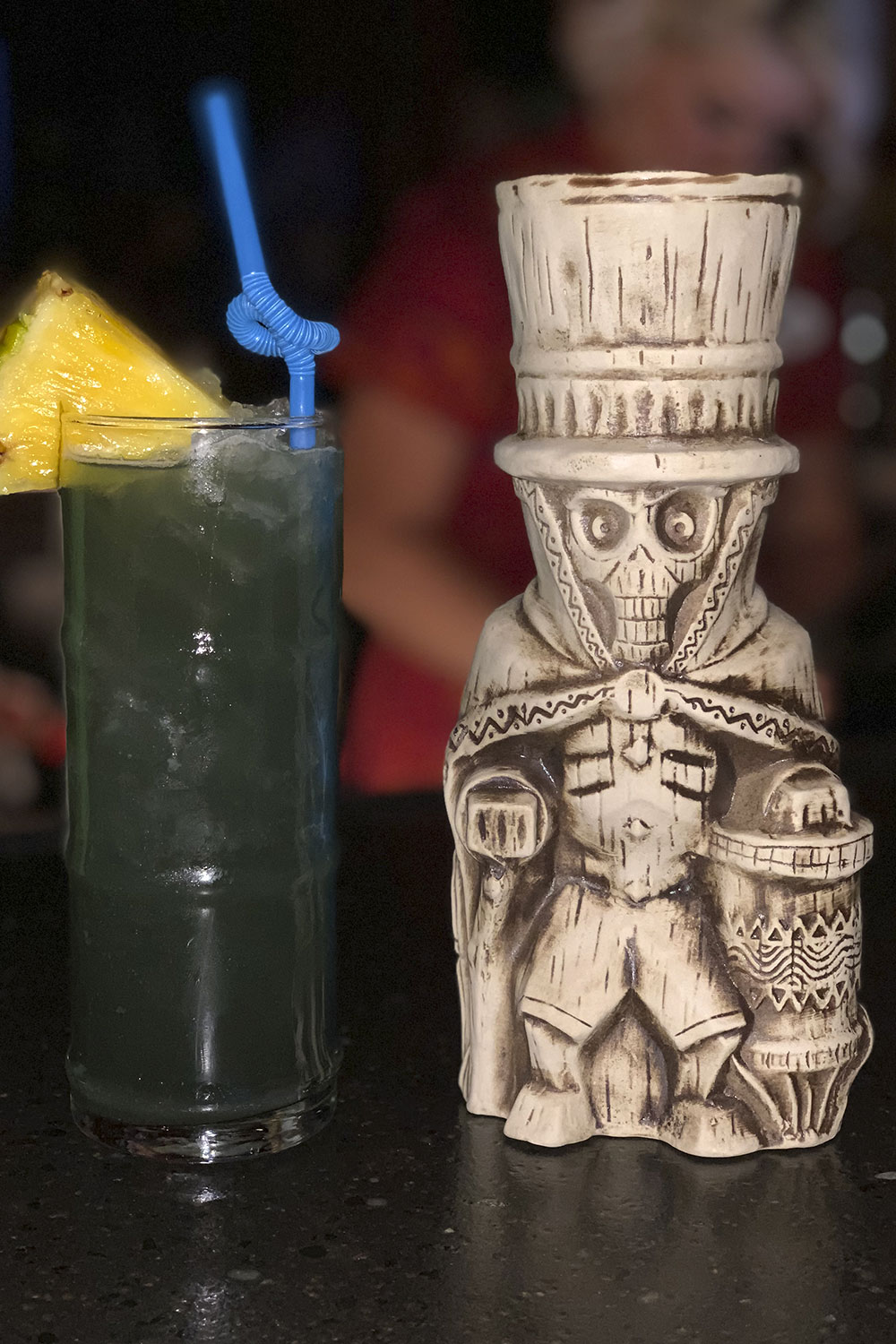 Hotels of Disneyland Resort
Even the hotels near Disneyland get into the act. Disneyland had a fun backdrop guests could pose in front of while Disney's Grand Californian Hotel displayed an Oogie Boogie "Pump Cake Patch".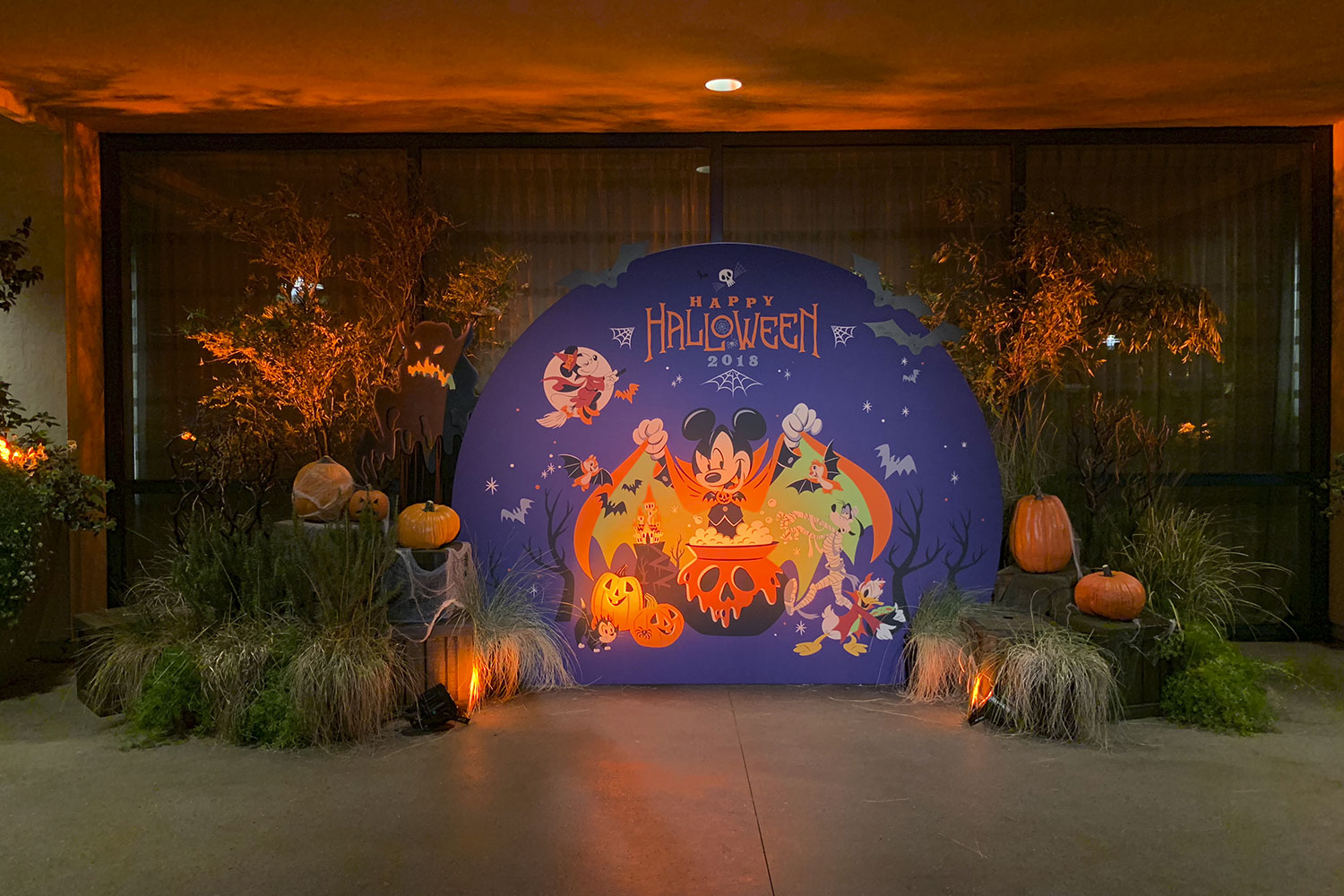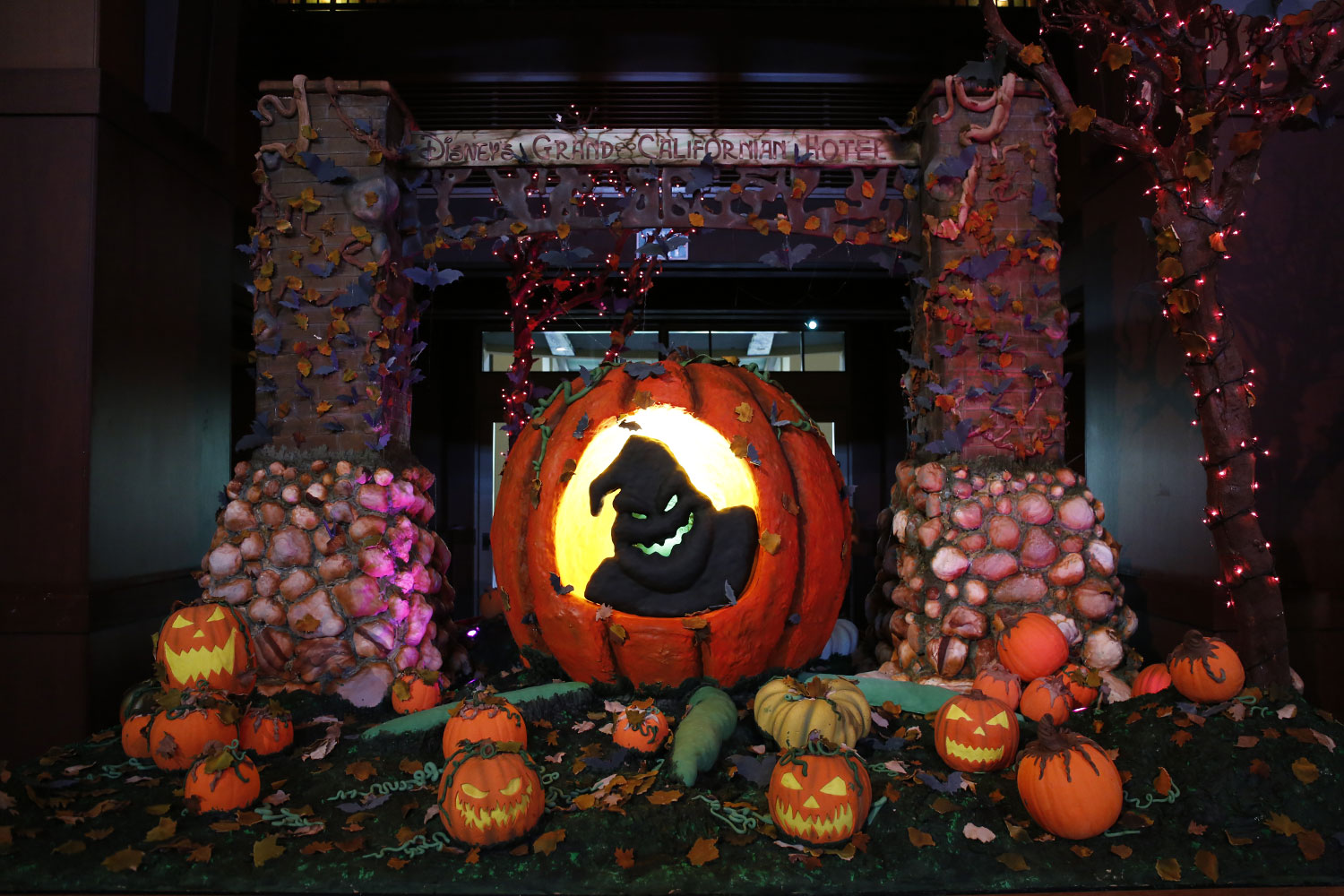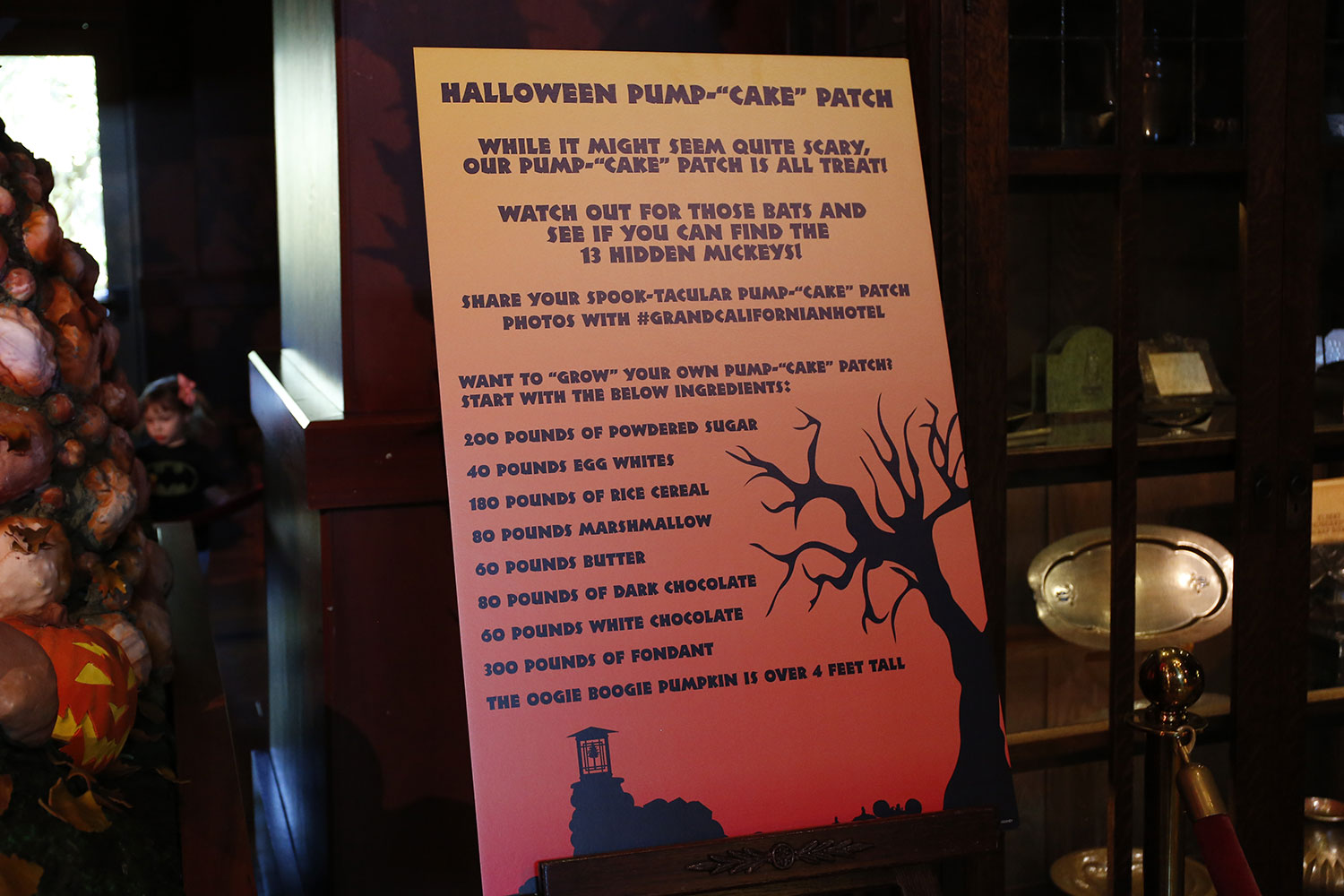 Downtown Disney District
The biggest news regarding Downtown Disney this season has been surrounding the luxury hotel that was to be built on the southern end of Downtown Disney. Locations such as ESPN Zone, Rainforest Cafe, AMC Theaters, Starbucks Coffee, Earl of Sandwich and more closed their doors this summer to make way for the hotel… except the hotel was cancelled. Earl of Sandwich has so far been able to make a return, adding a much needed dining option for guests, but the other locations remain a desolate wasteland. In the meantime, food trucks have been added to provide more options for guests, but so far no word on what's to come.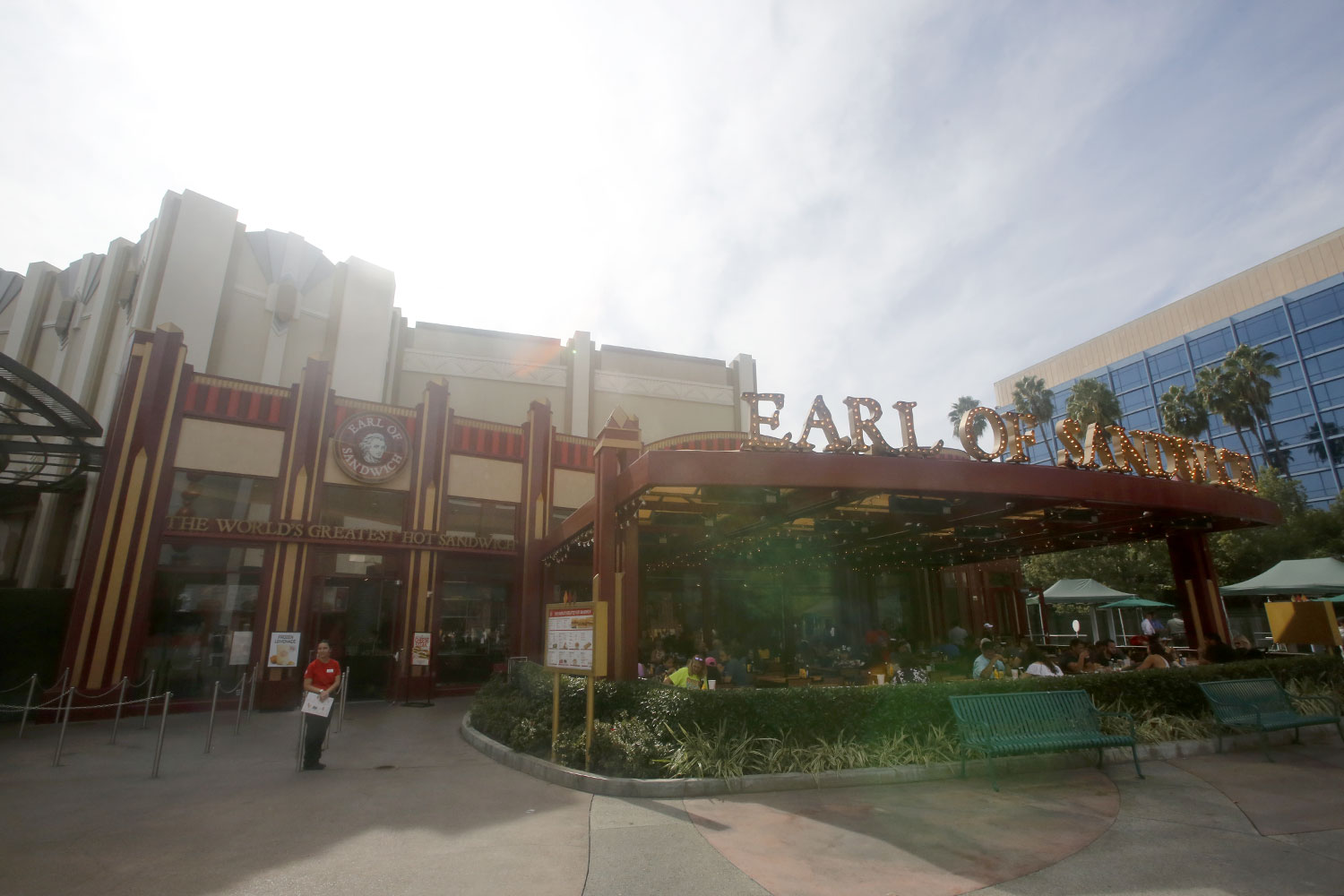 By Splitsville, Black Tap and Ballast Point Brewery are still on their way, but Salt & Straw Ice Cream made its debut. Big crowds were present opening weekend but it now has a more reasonable wait time. The handmade ice cream is great and worth a try.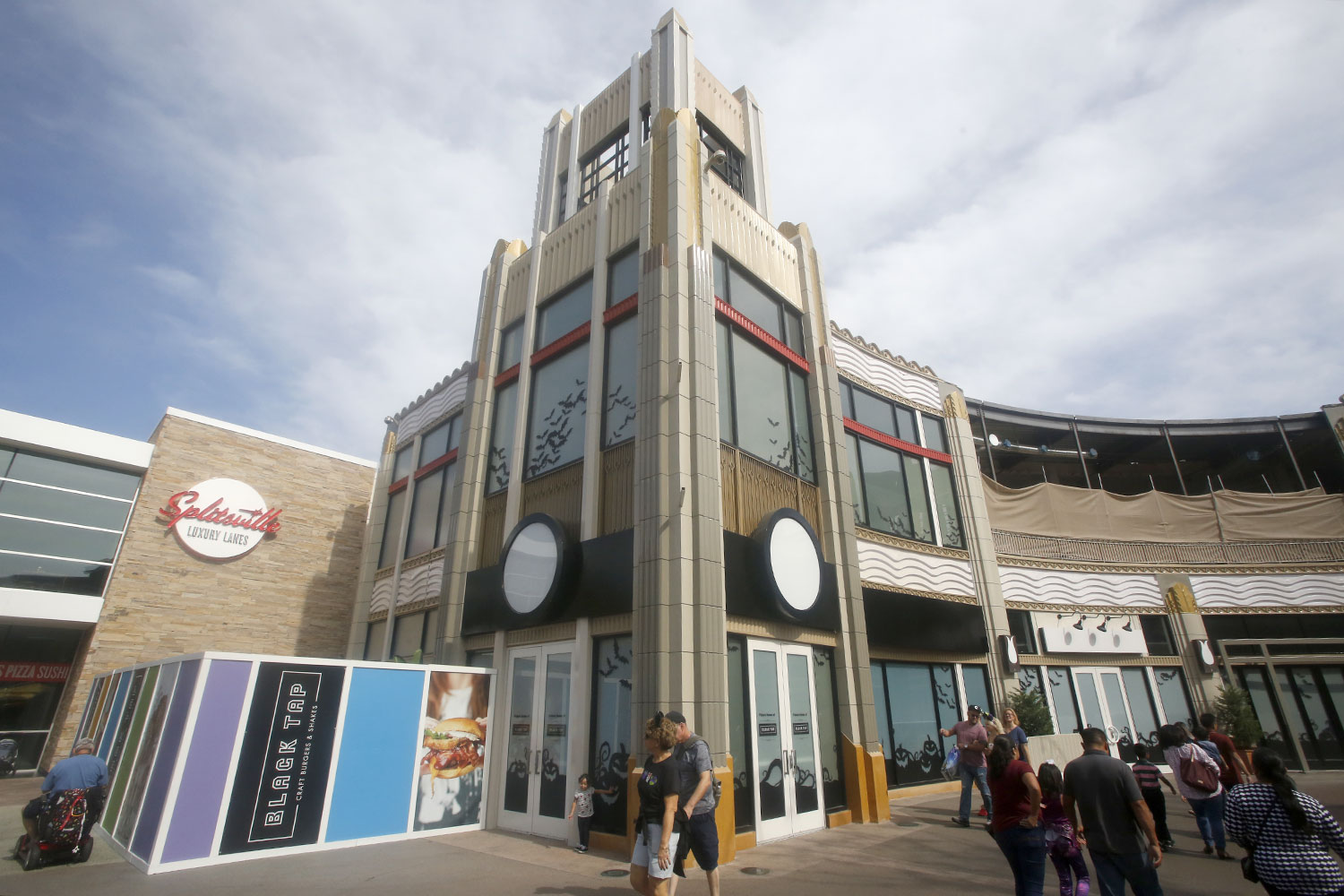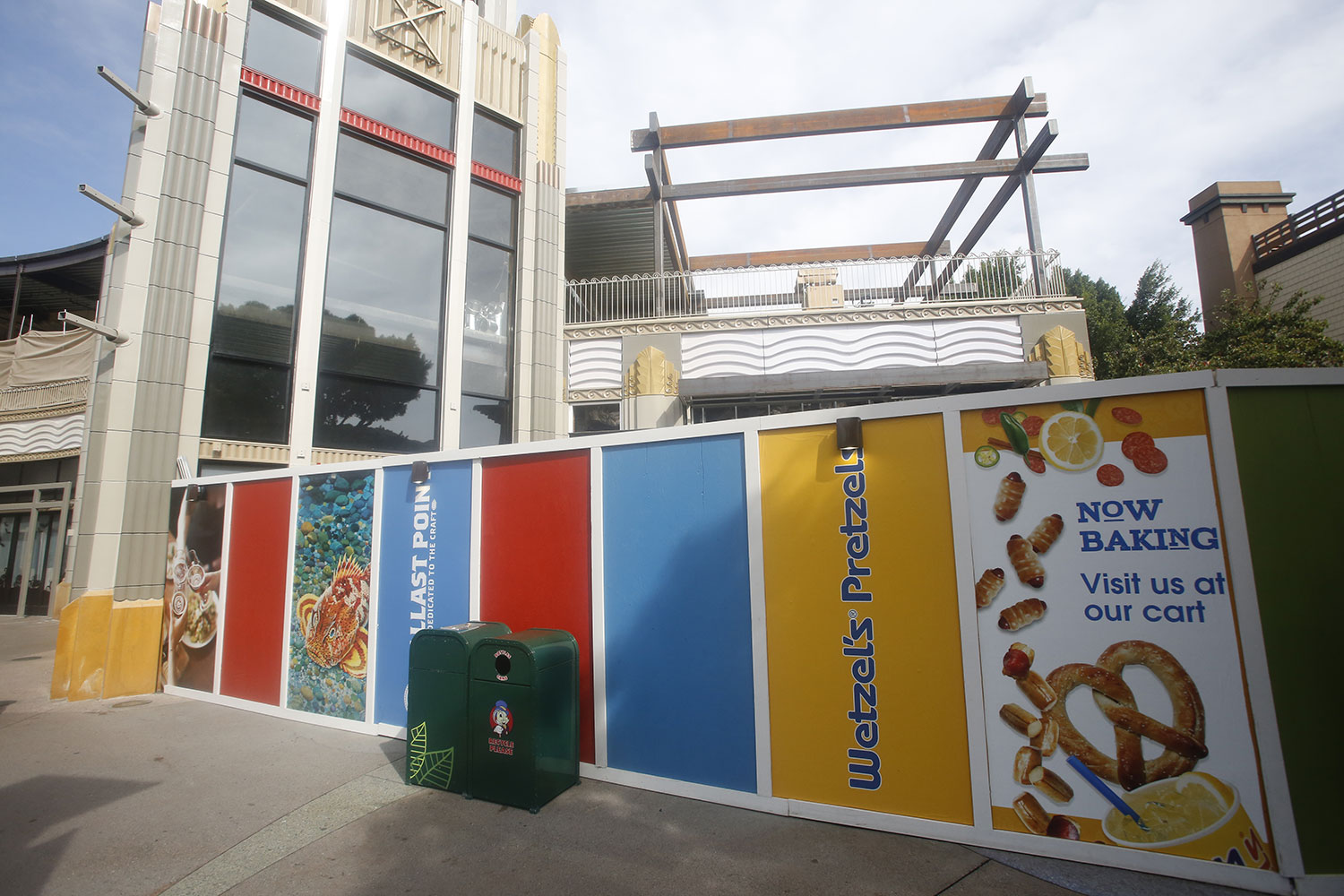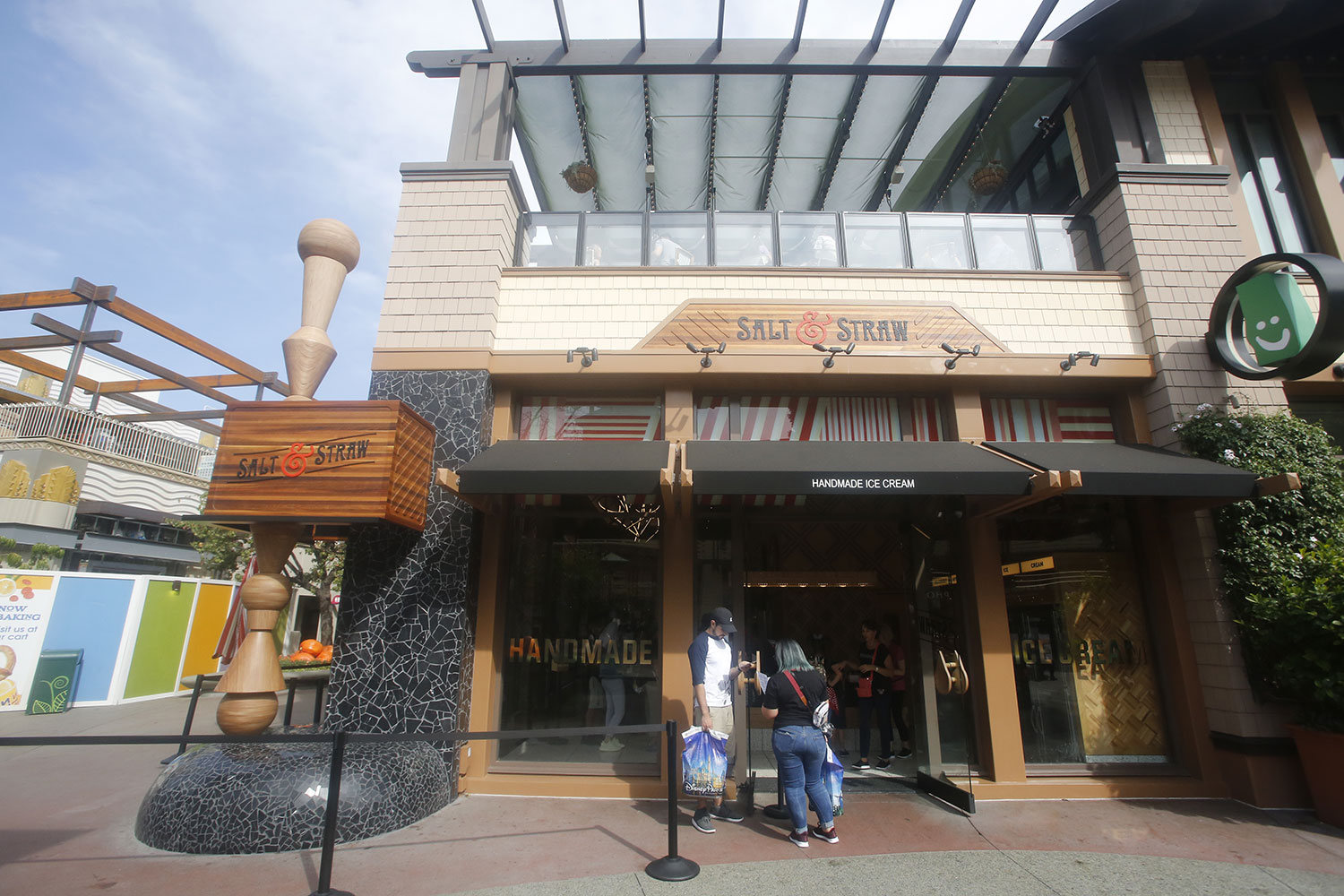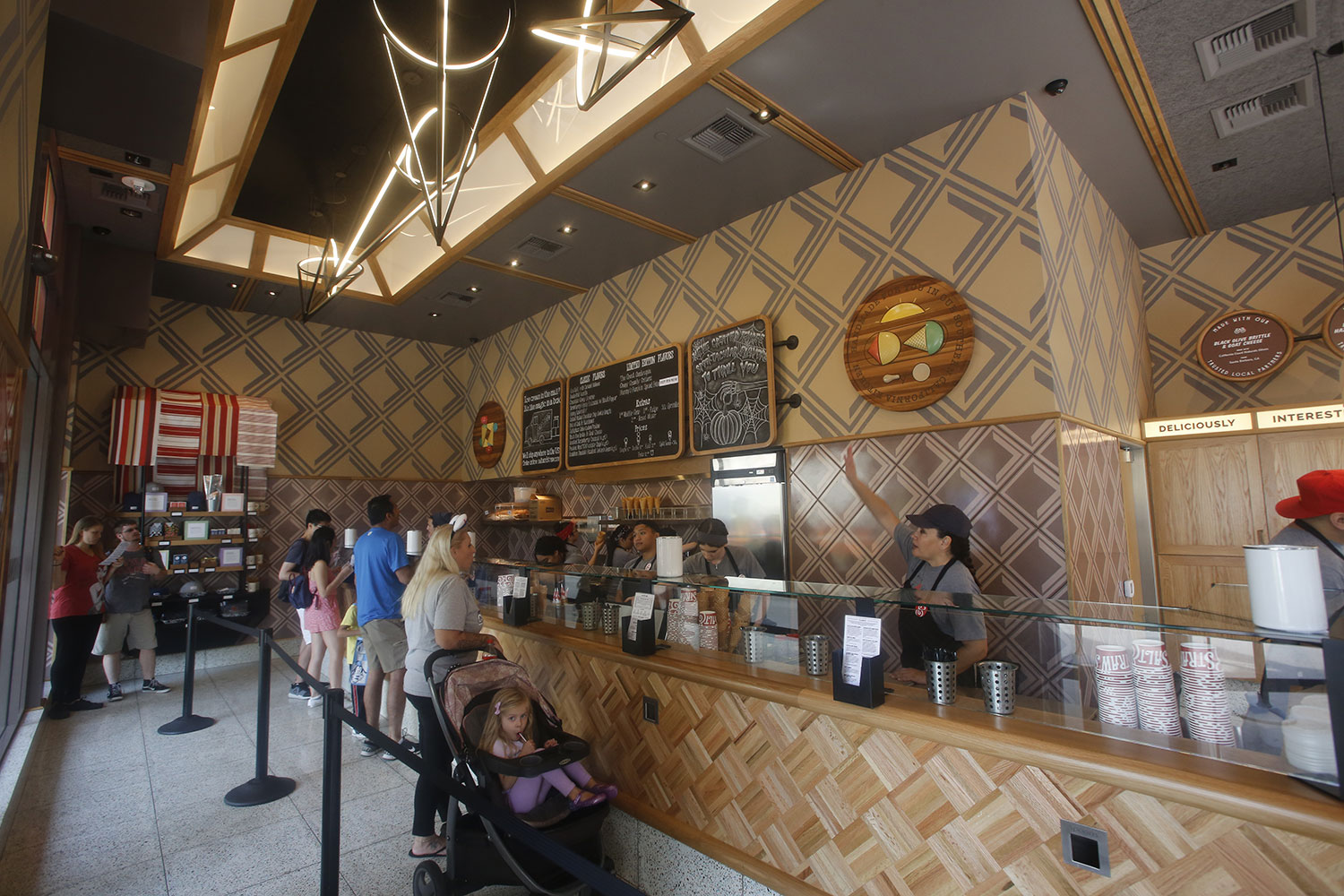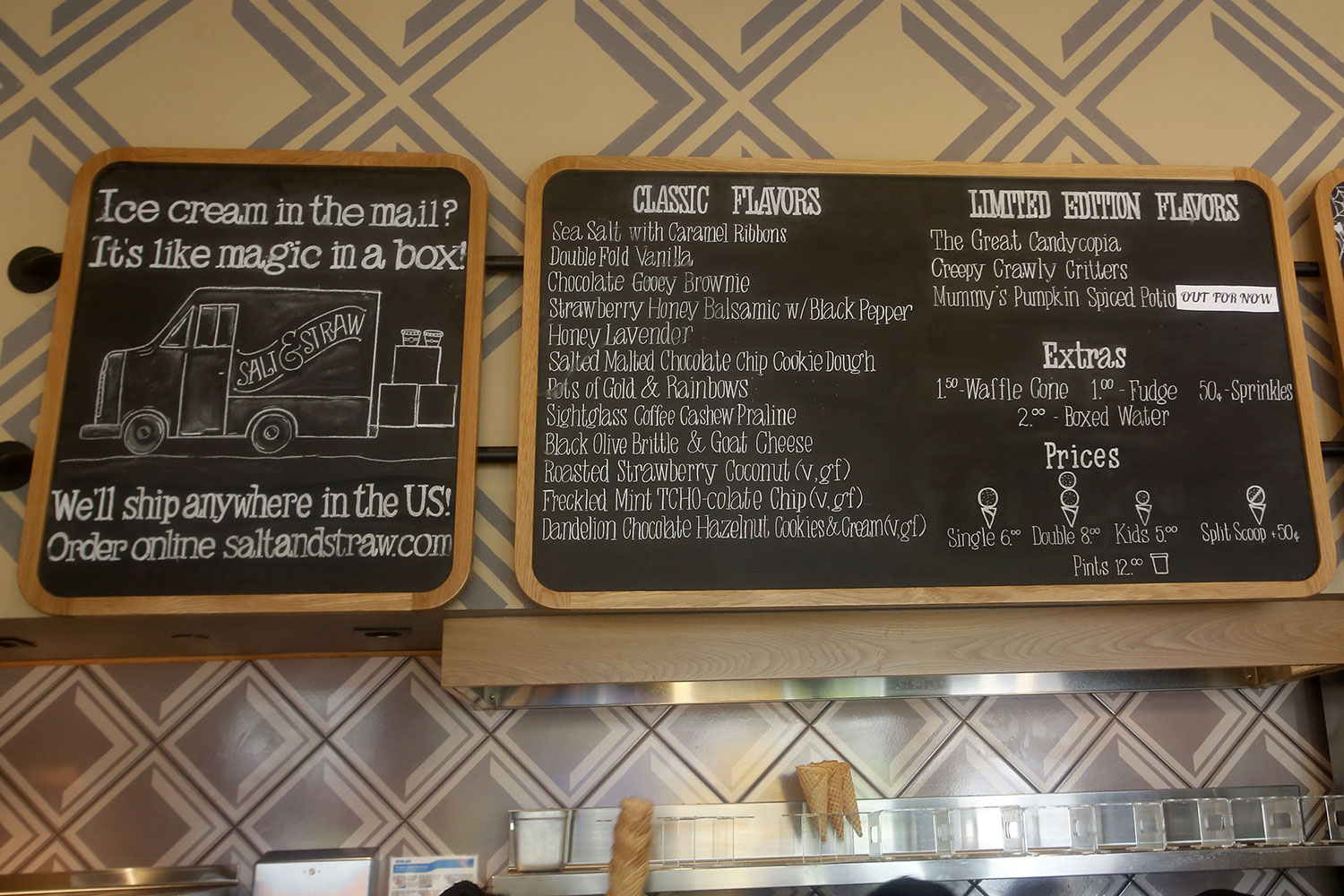 World of Disney reopened at last, with a lot of fun features hidden throughout the store. It may take some time before you spot it all but it has many nods and references to the hand drawn animators of Walt's day.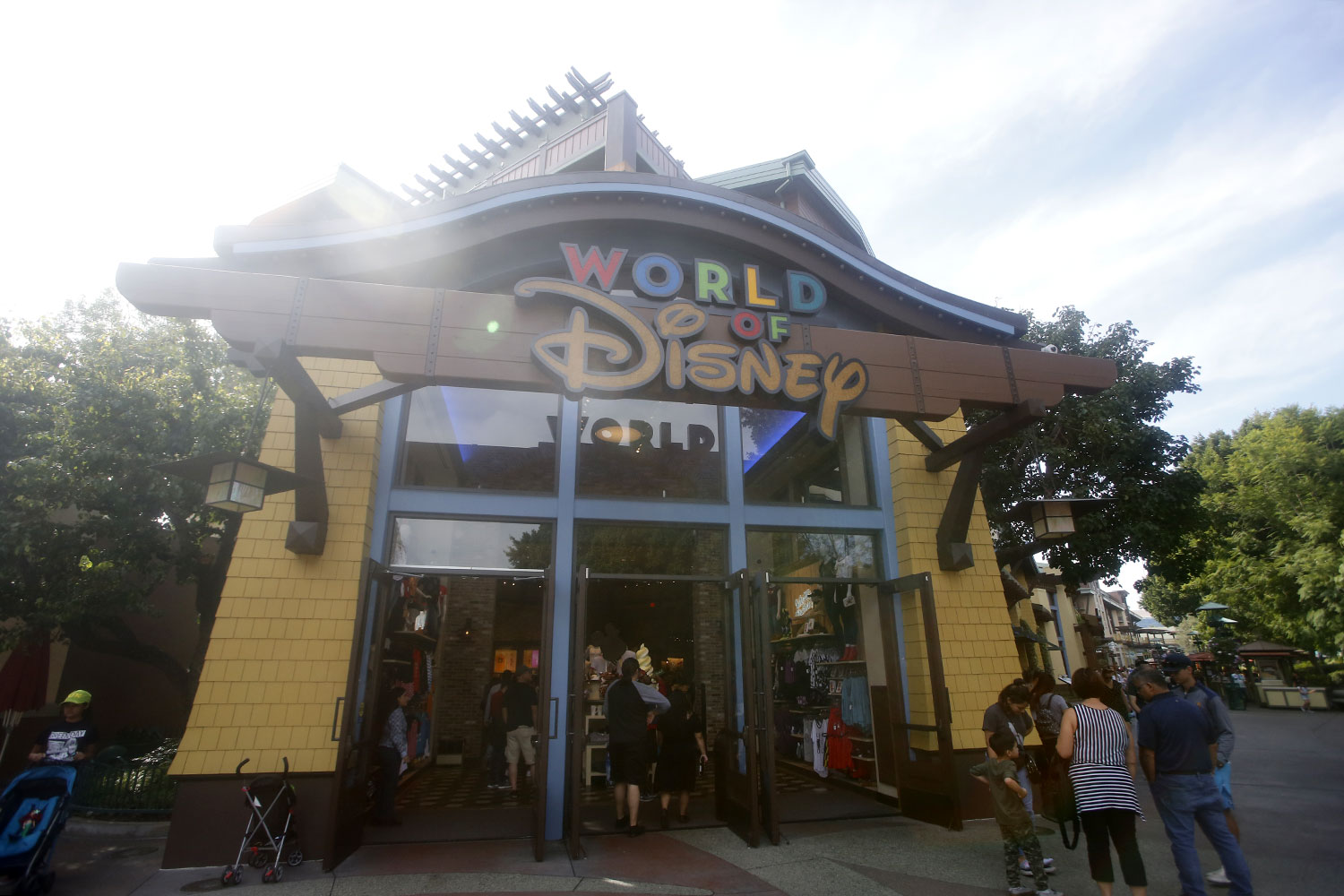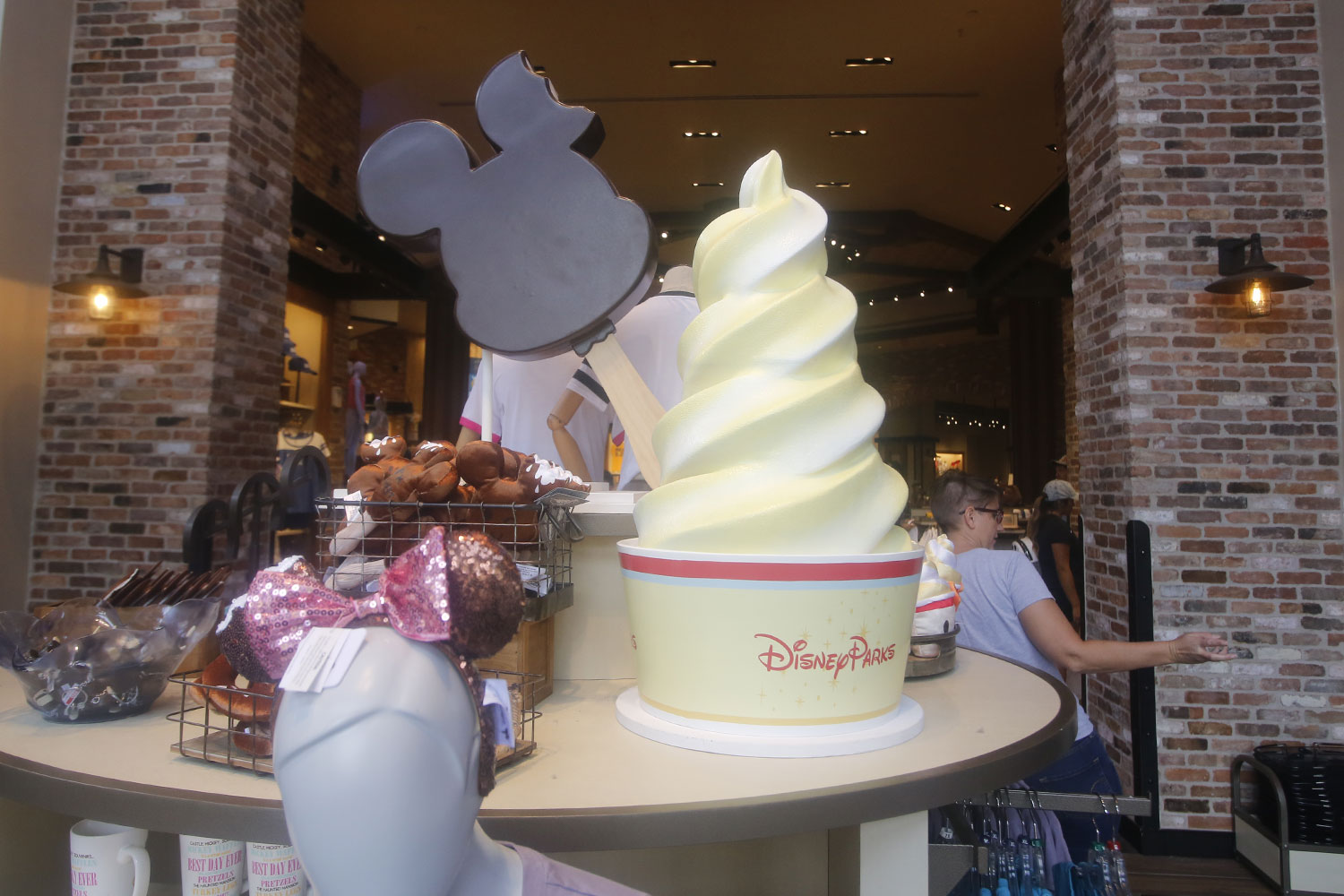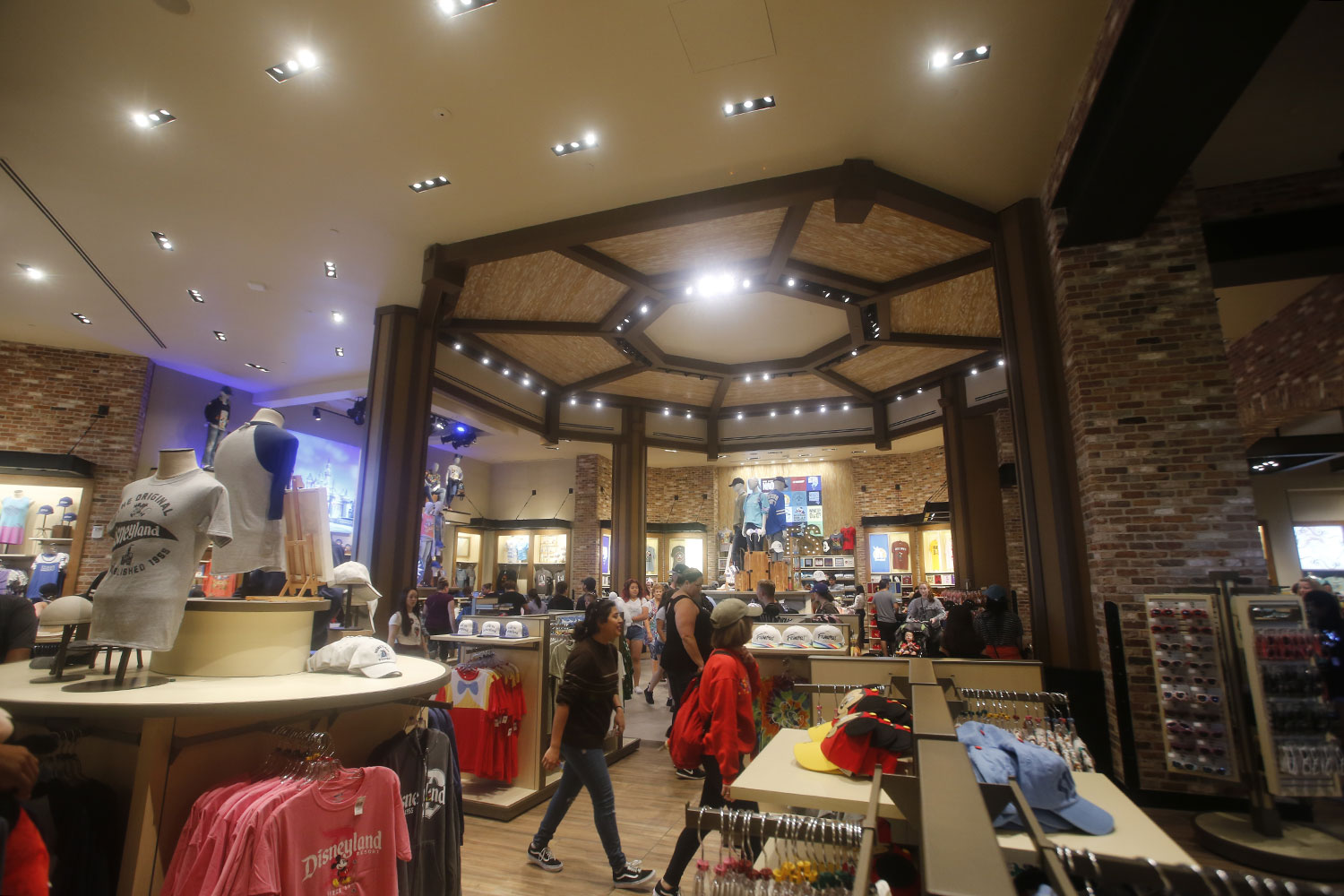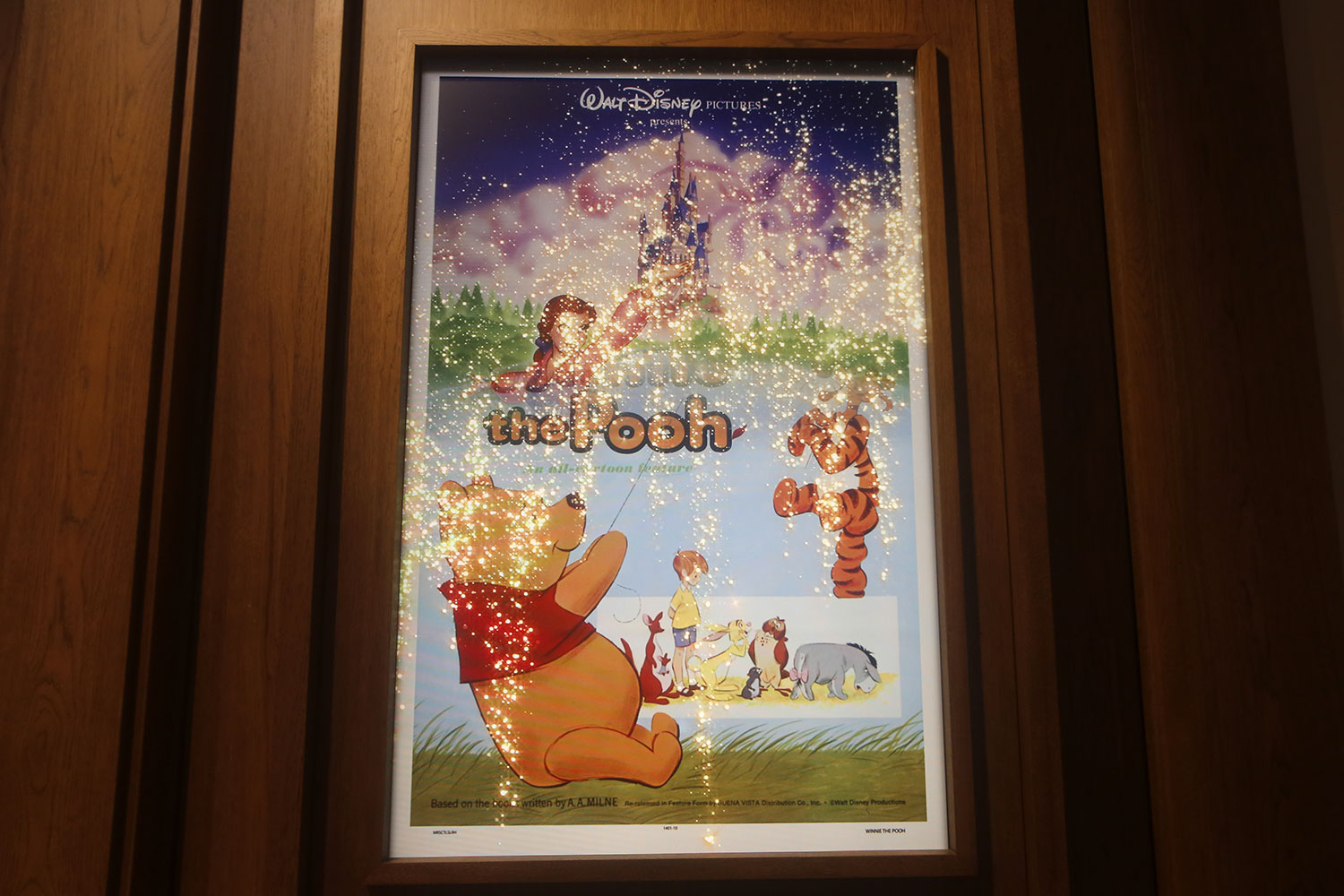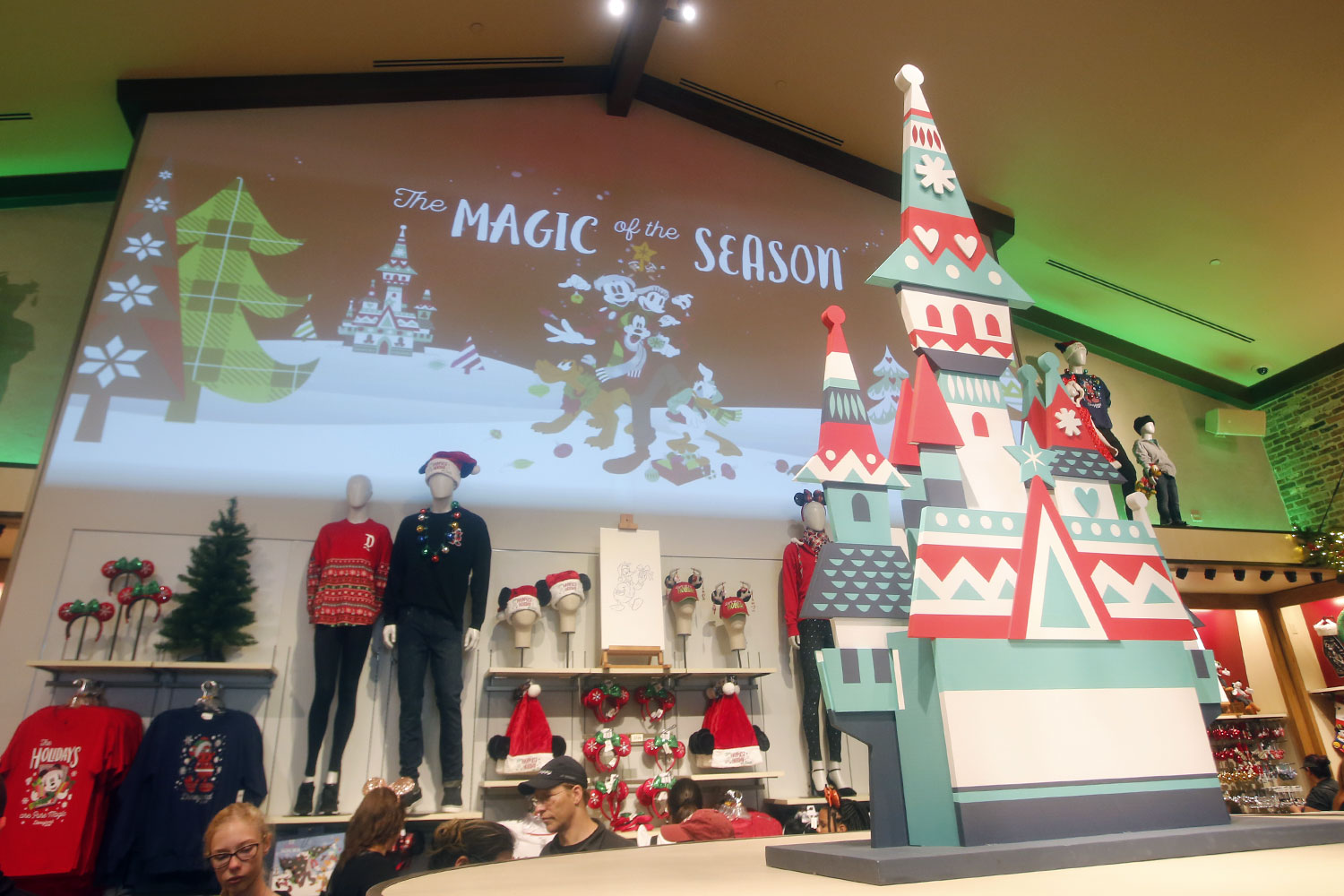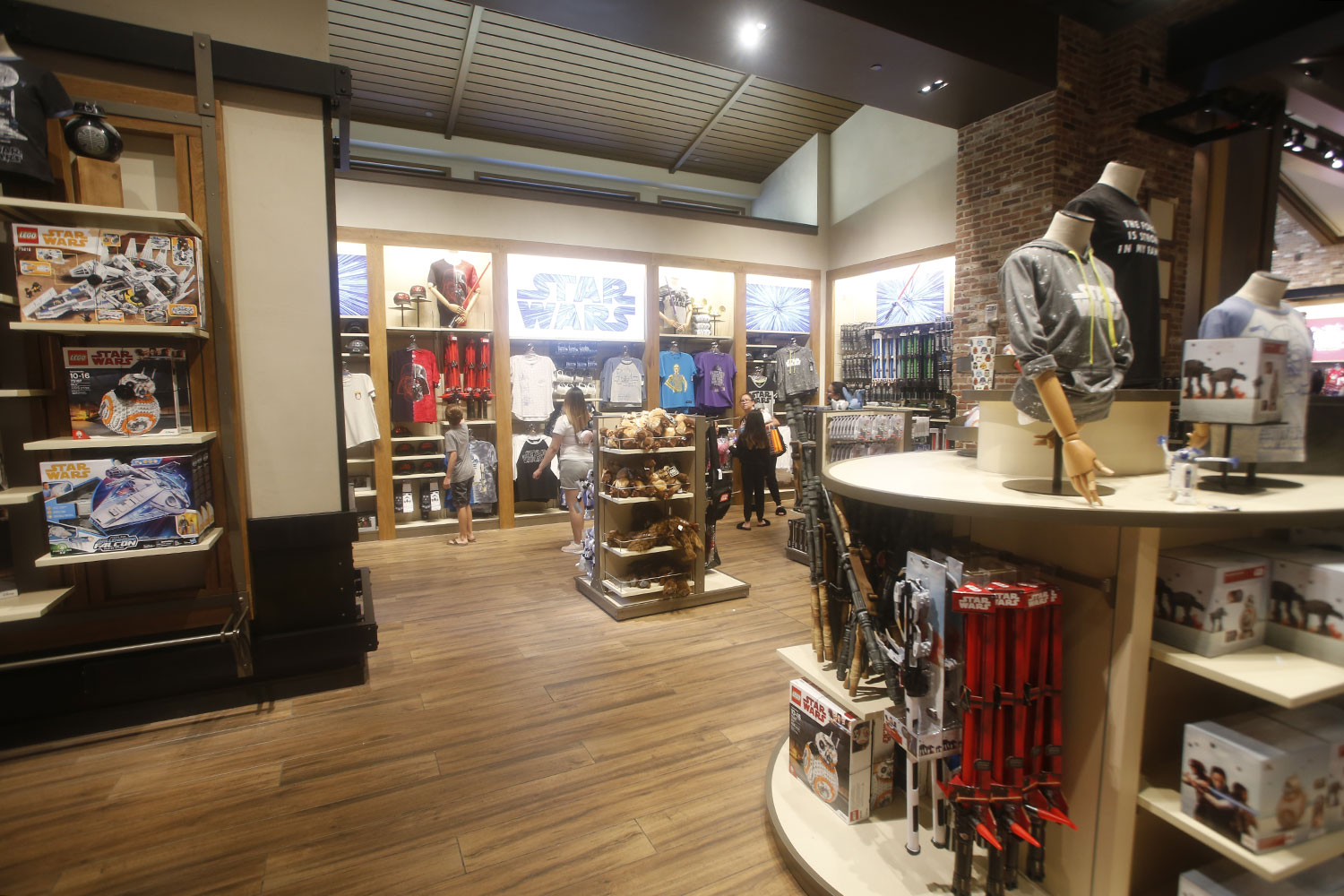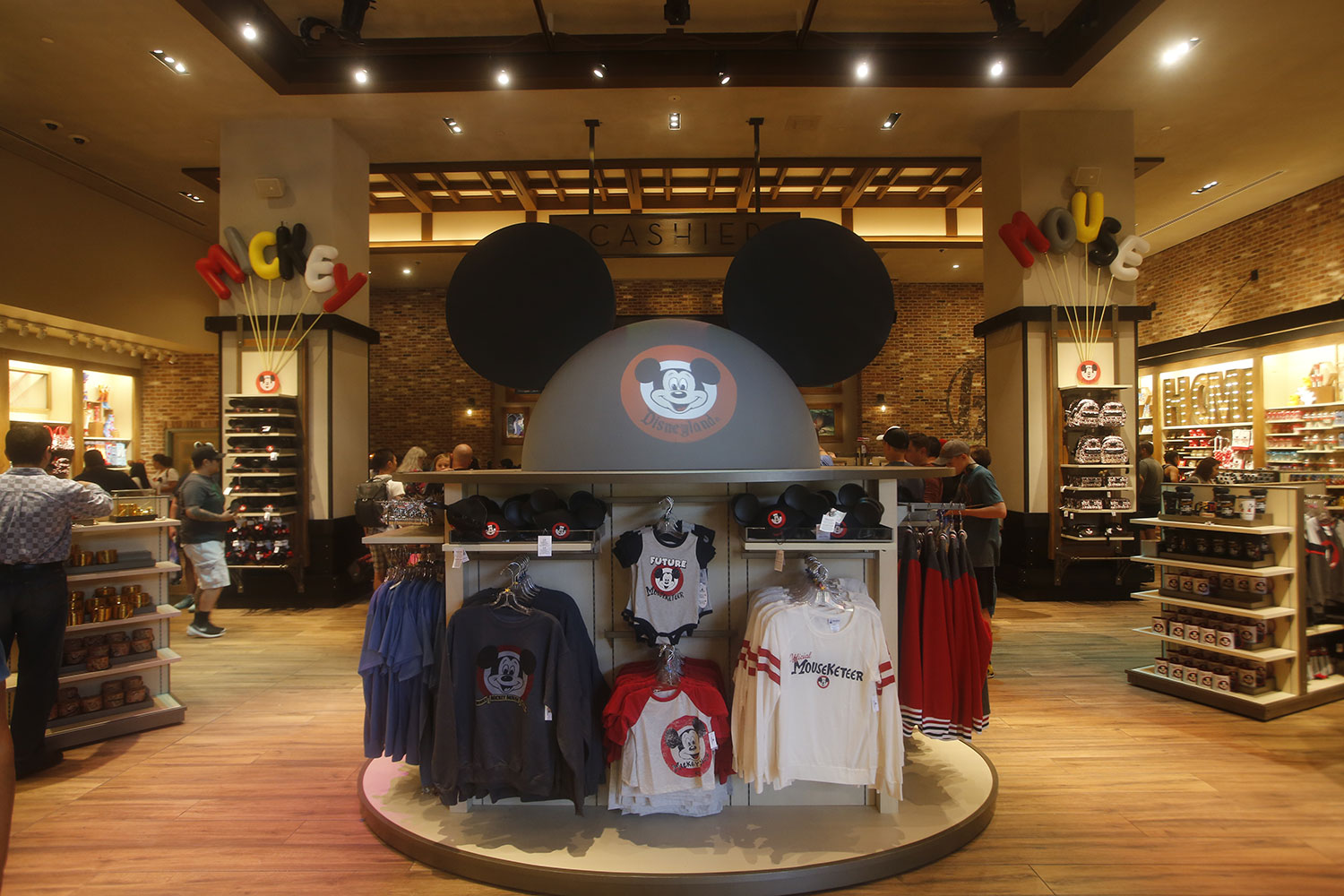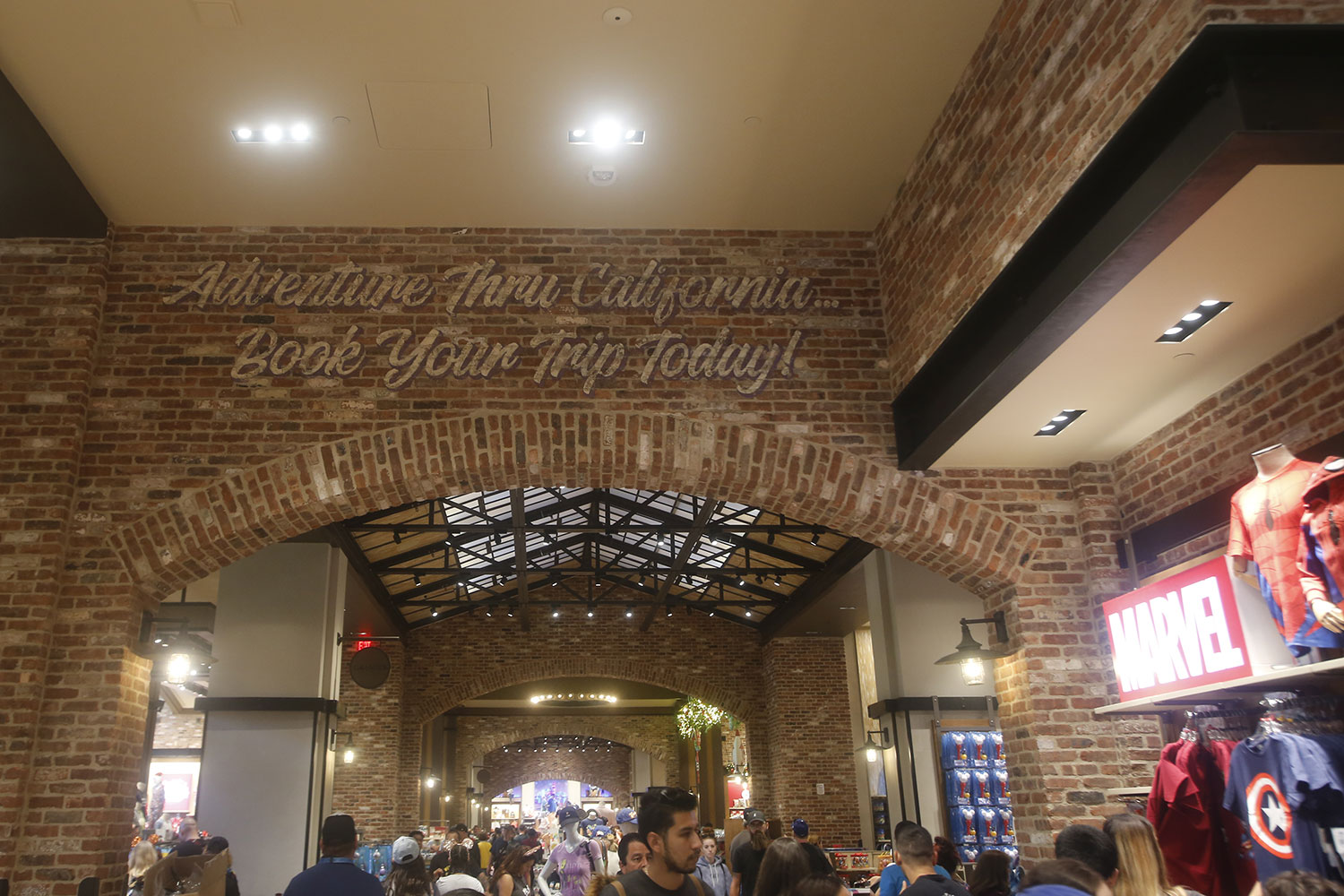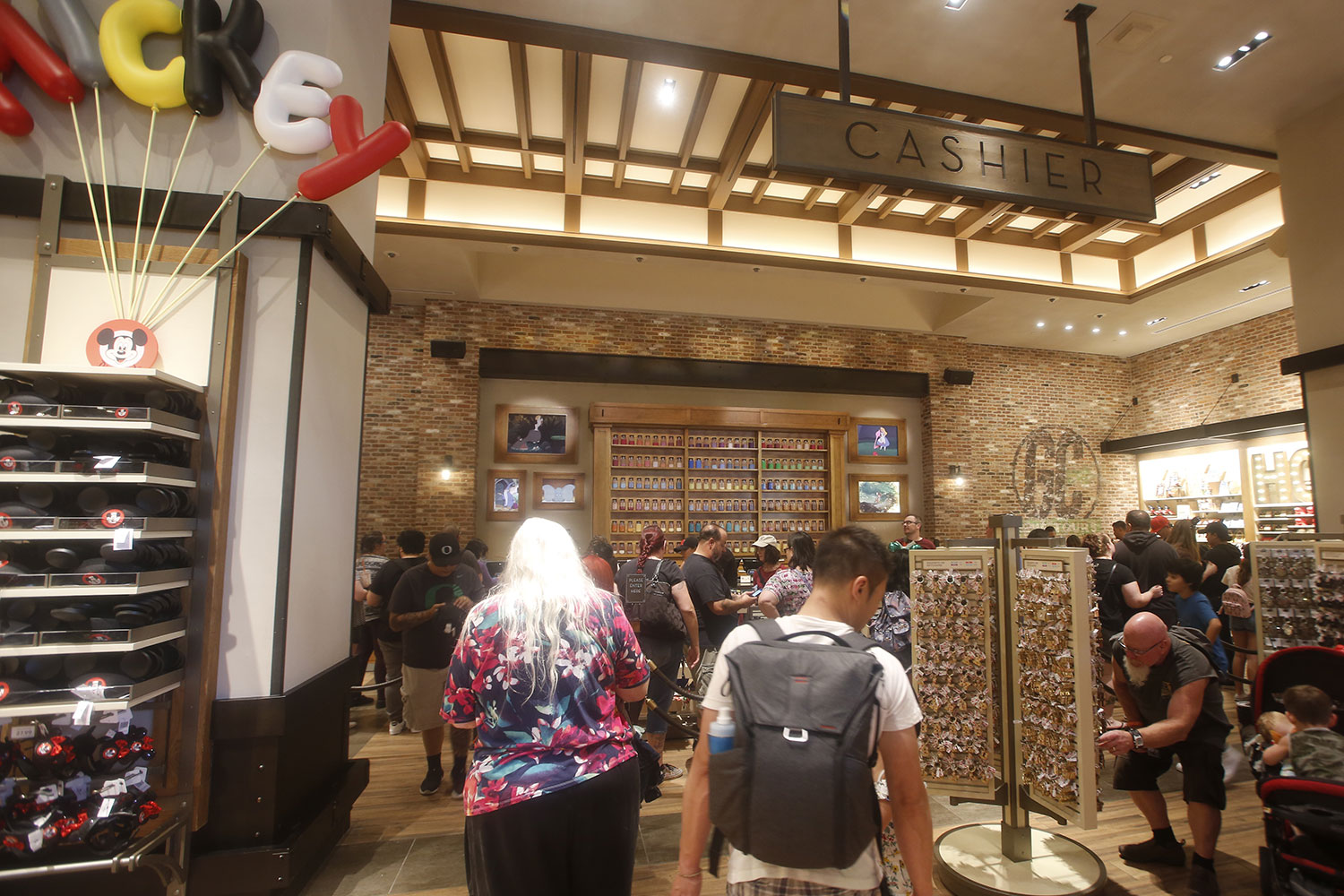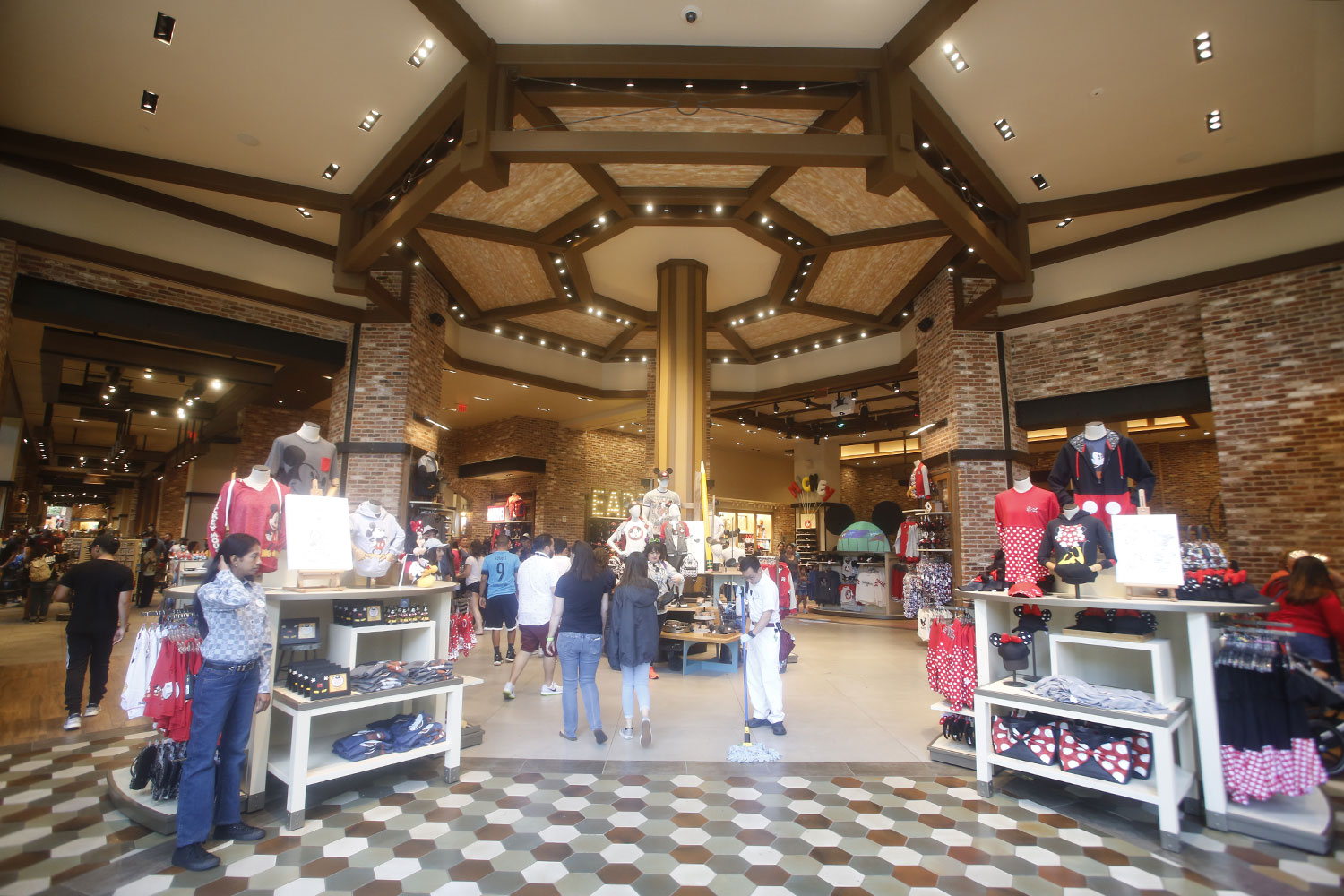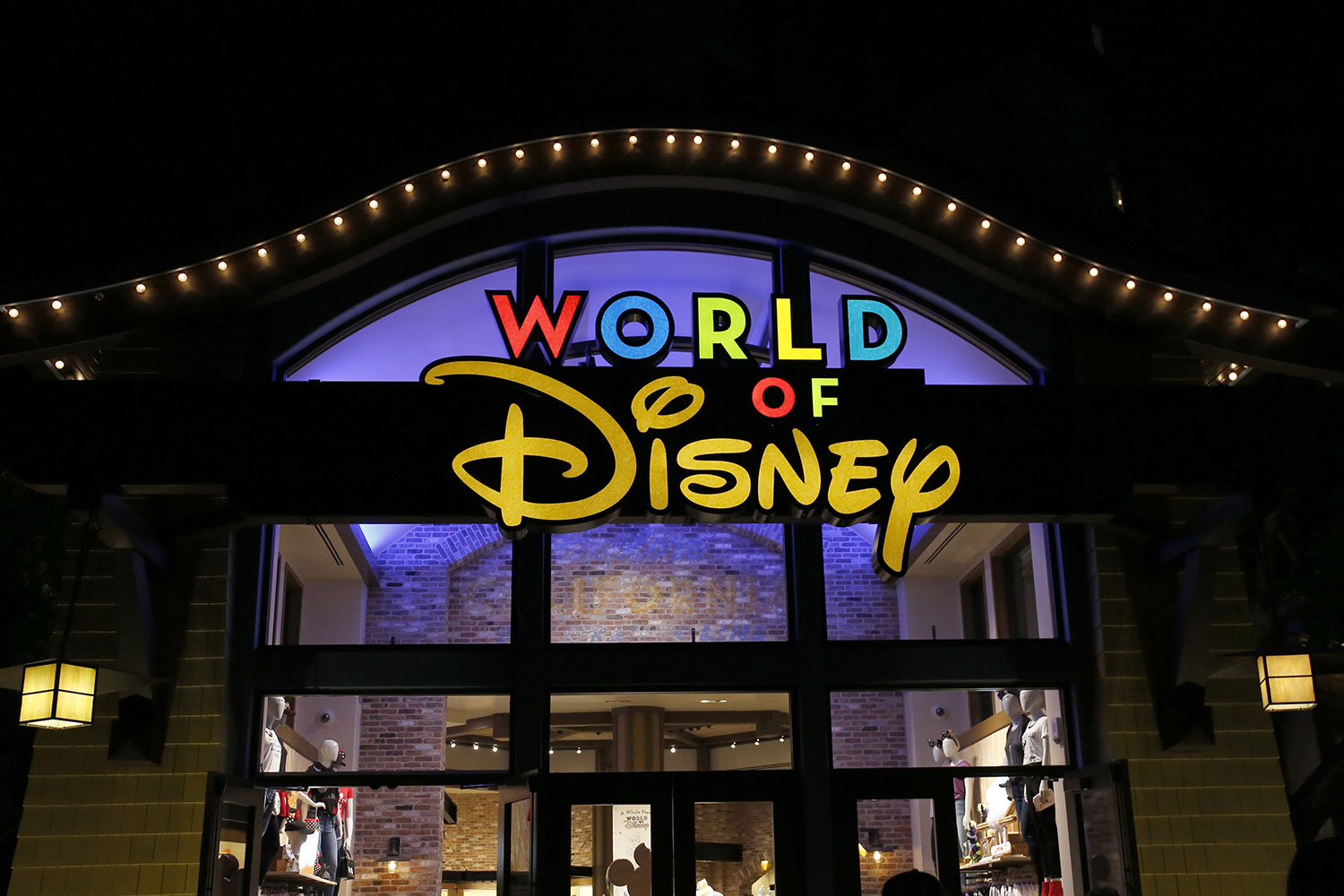 The Nutcracker and the Four Realms
The latest preview in the Sunset Showcase Theater in Hollywood Land gives guests a sneak peek at the latest holiday film from Walt Disney Studios. The film lands in theaters this Friday, November 2nd.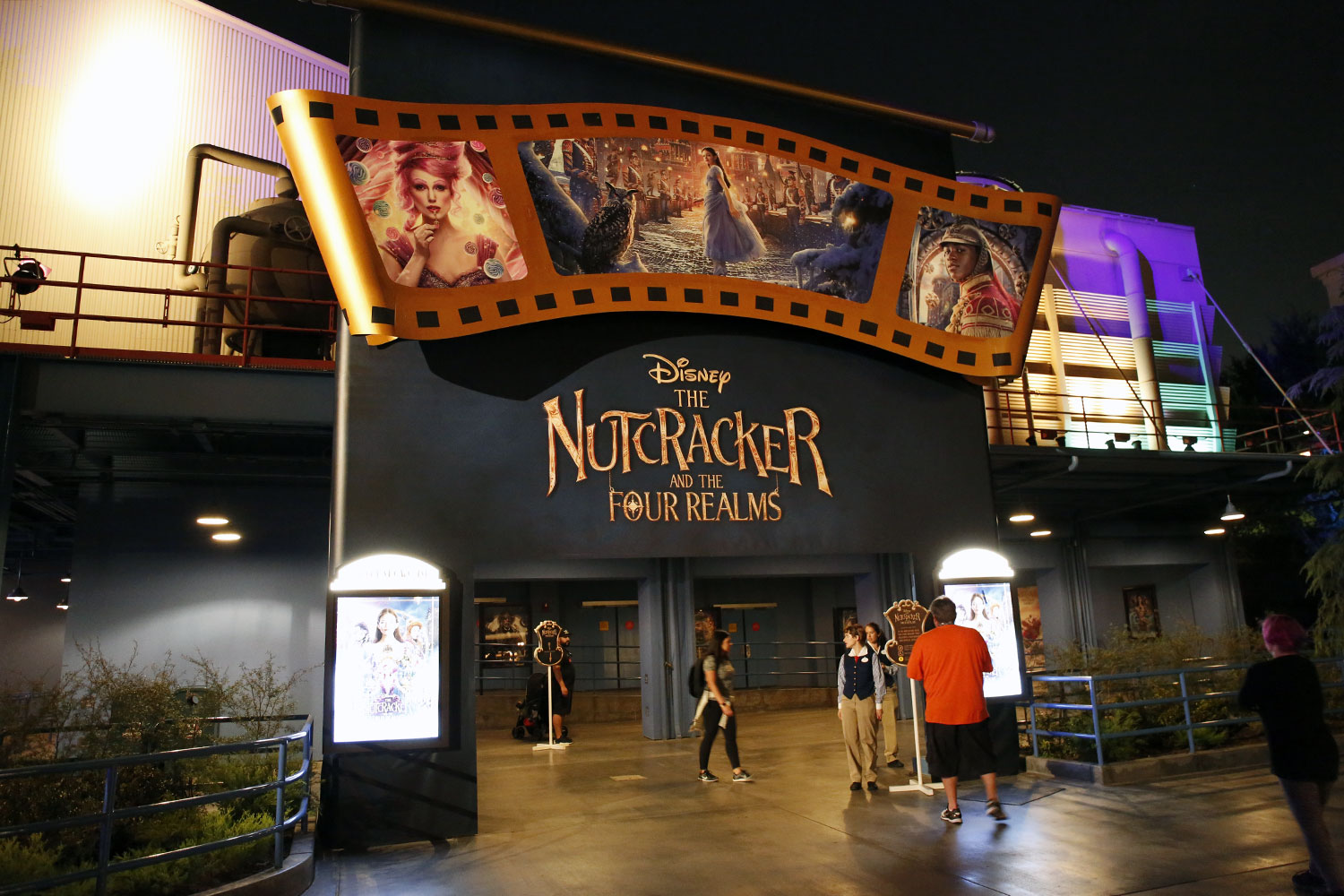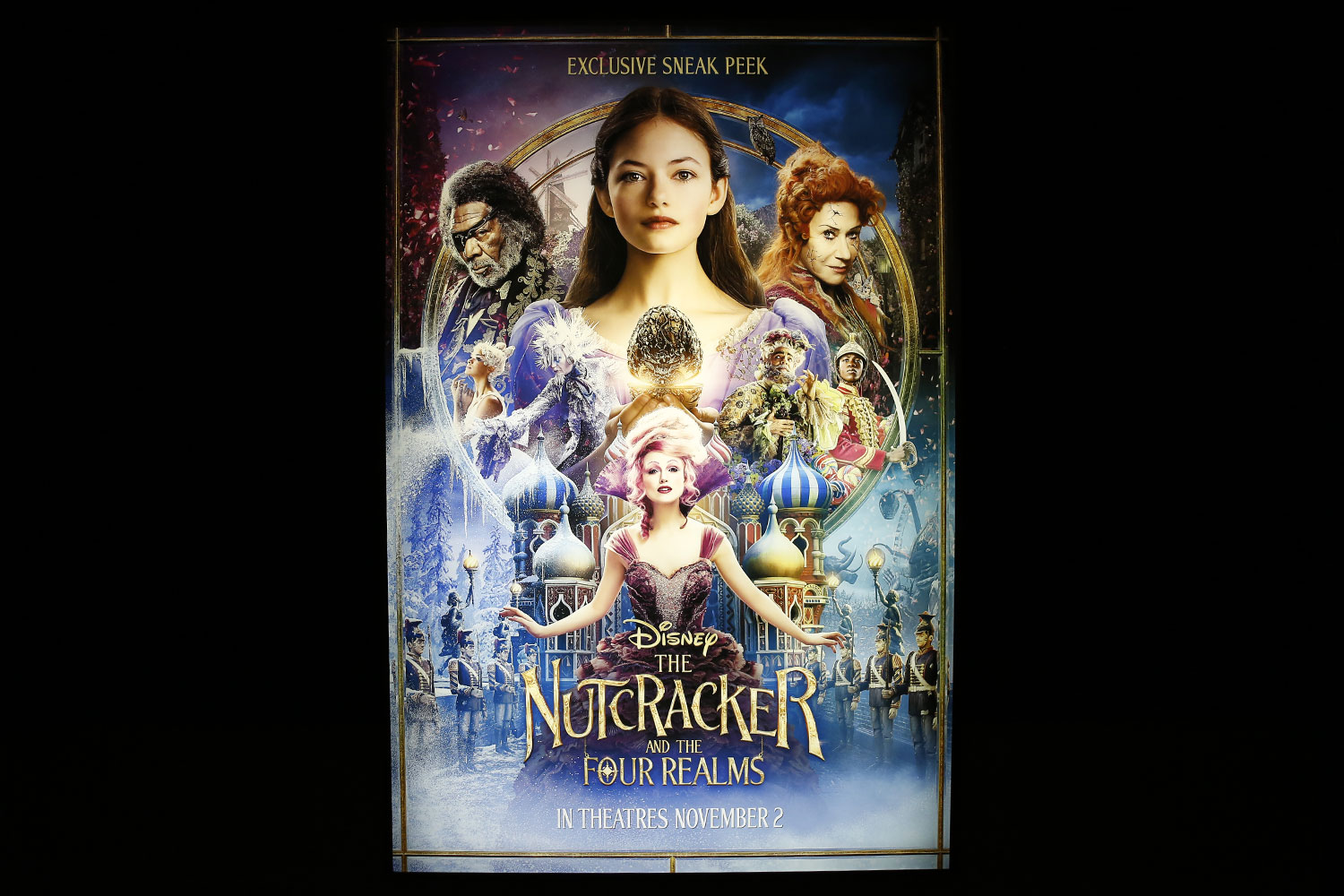 Ralph Breaks the Internet
Ralph and Vanellope will come to the Disney Parks on both coasts to pose for photos with guests. You can find them in Hollywood Land on November 9th, ahead of the film's release on November 21st.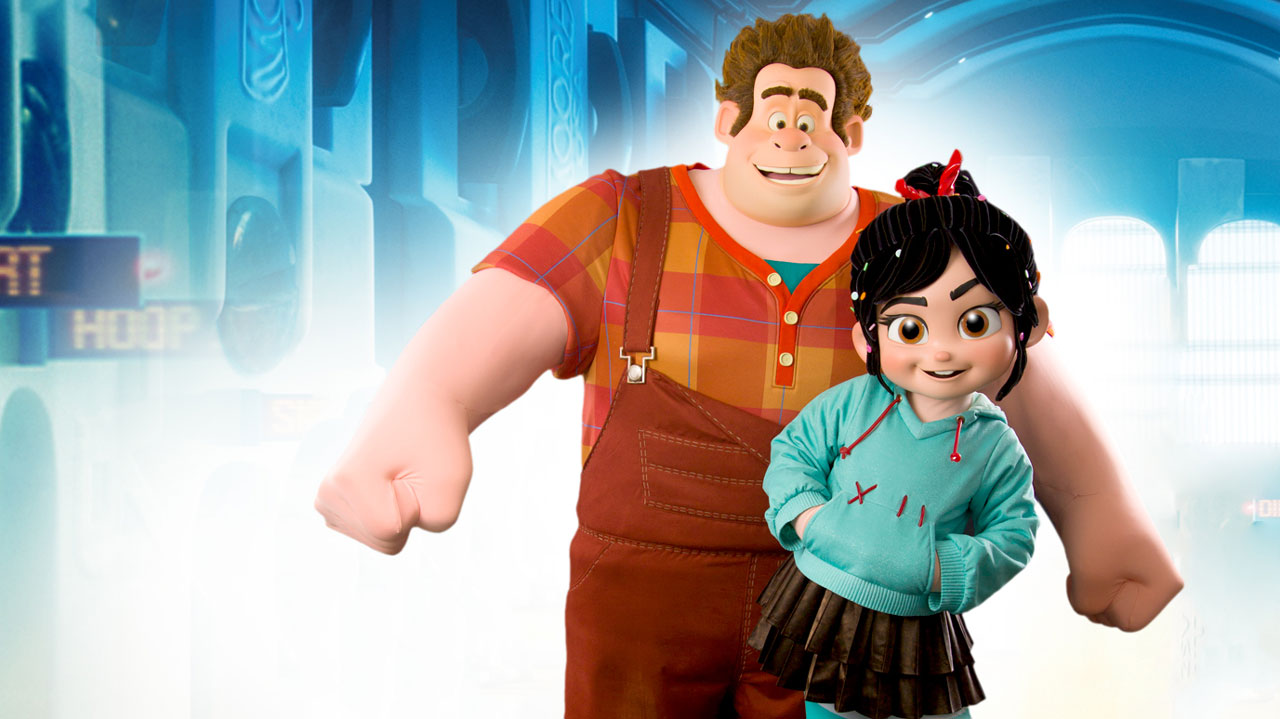 New Parking Structure Coming…
The parking structure next to Mickey & Friends is getting built at lightning fast speed. Expect to see it next year, along with a new pedestrian bridge.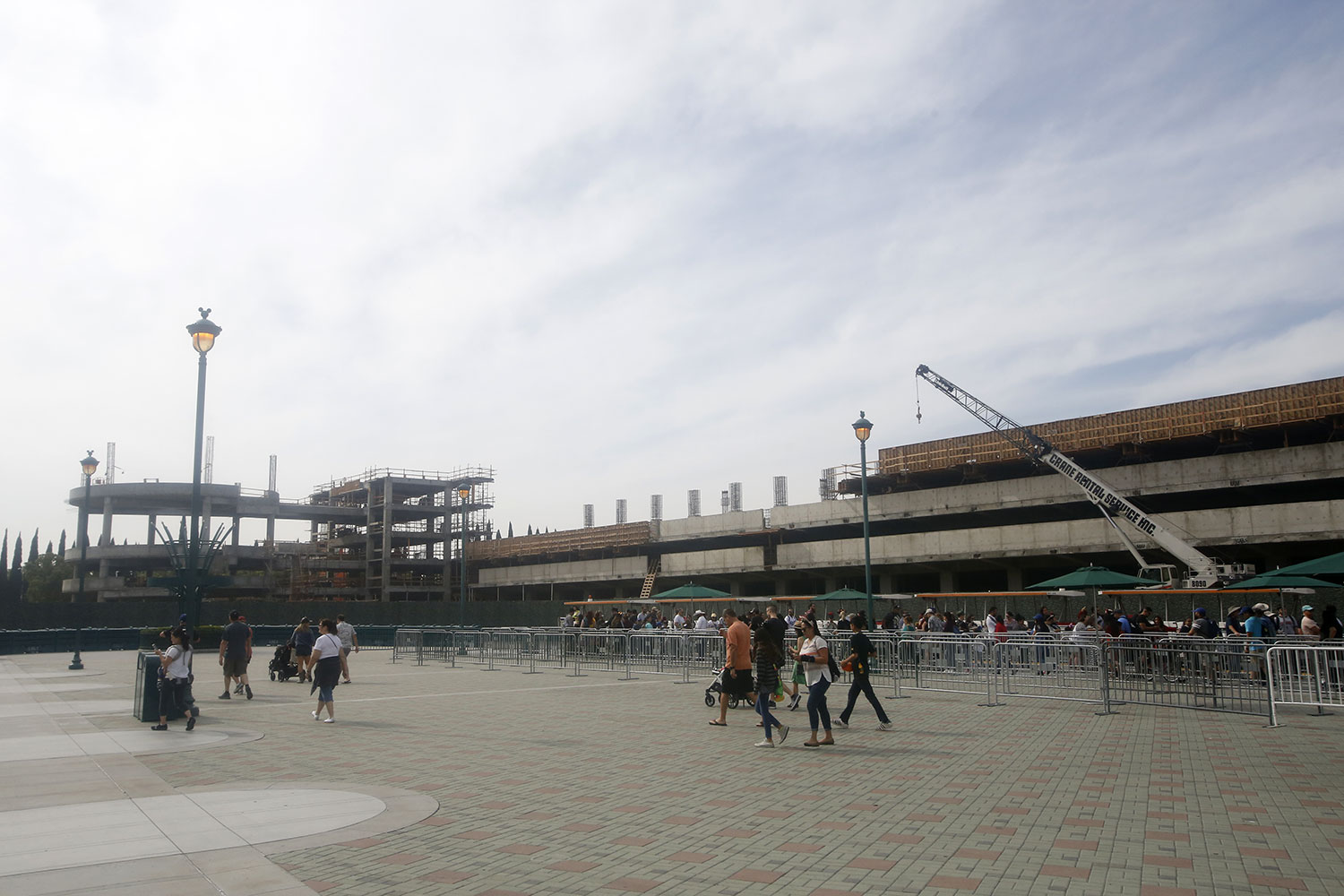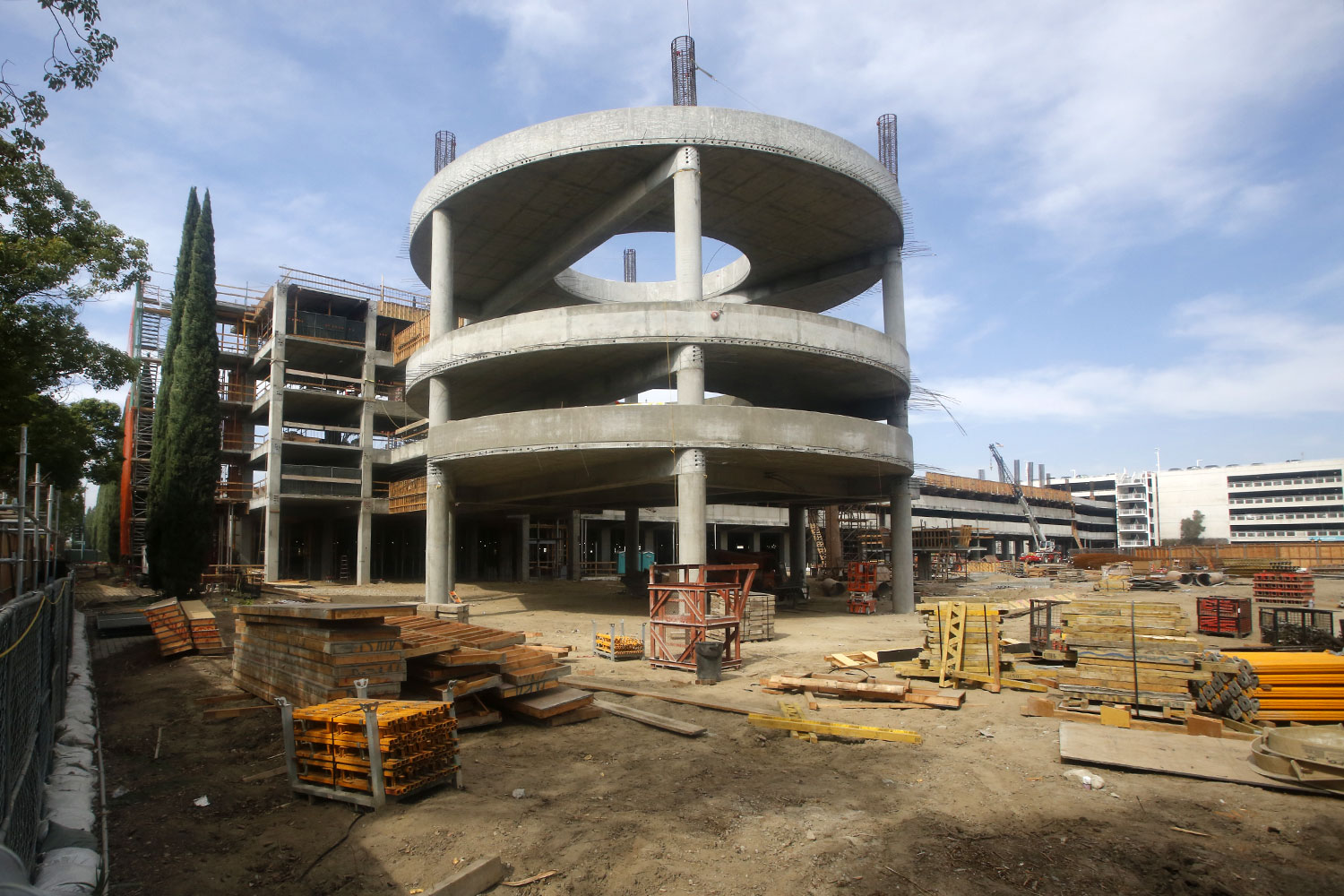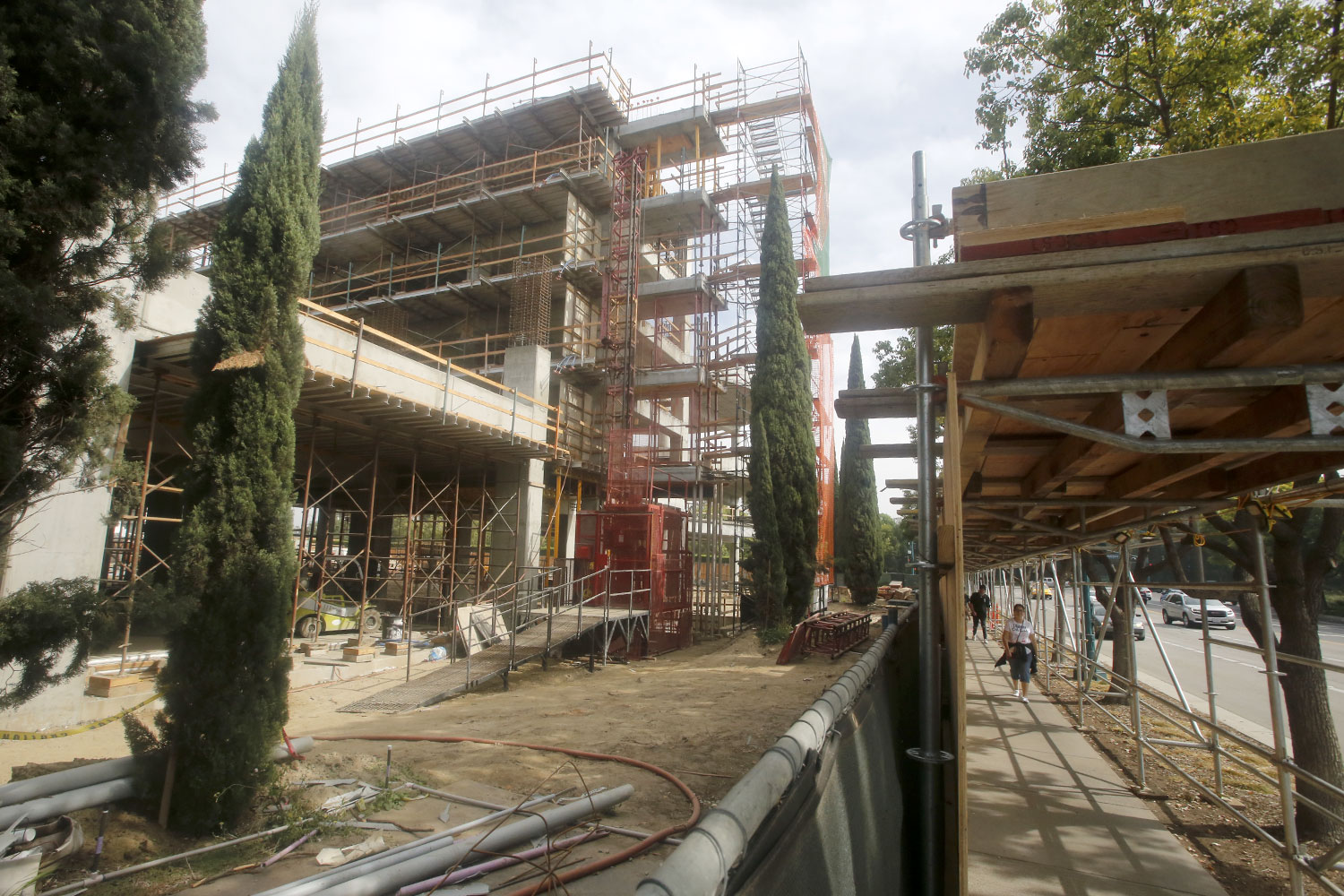 That's it for this update! See you at the parks!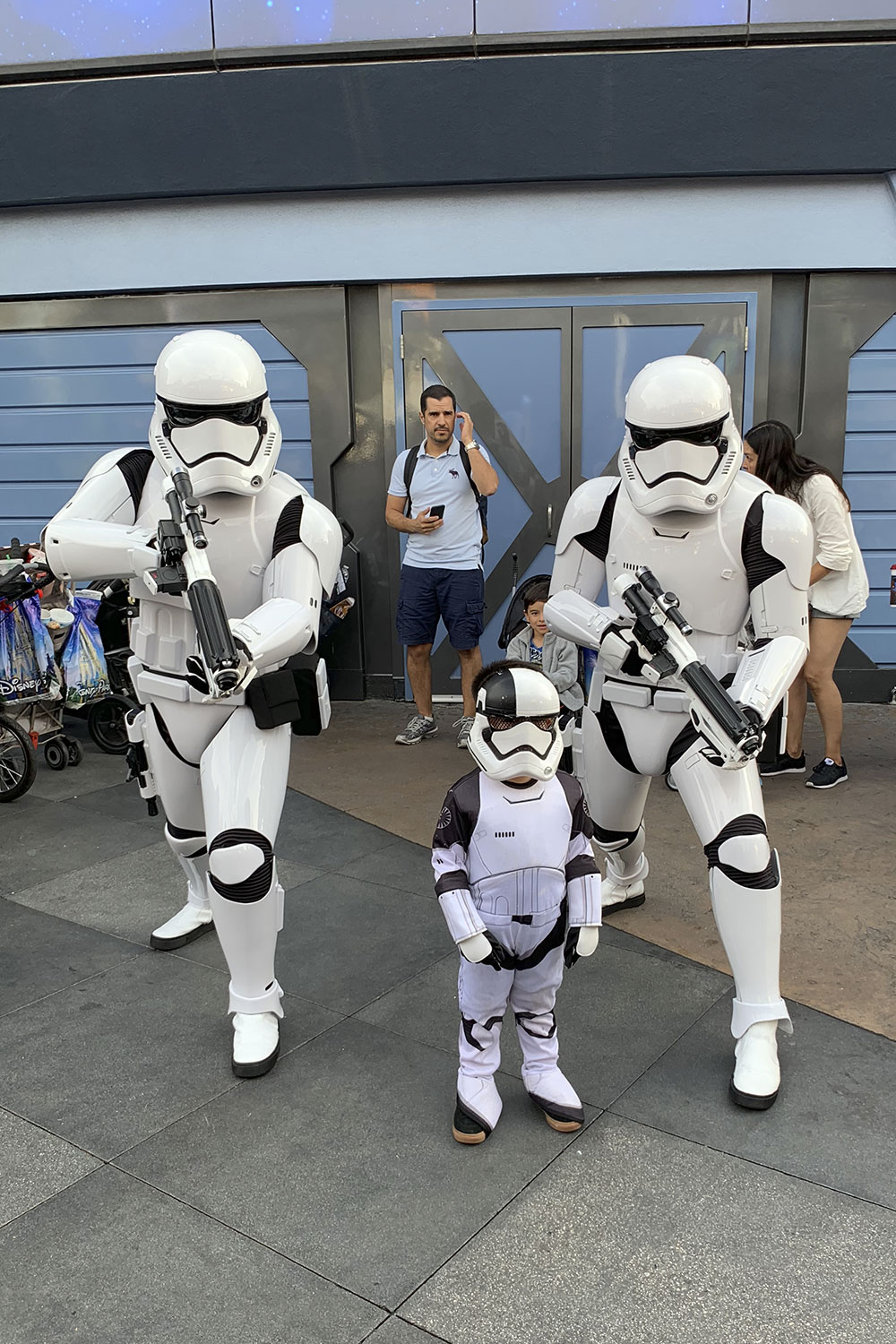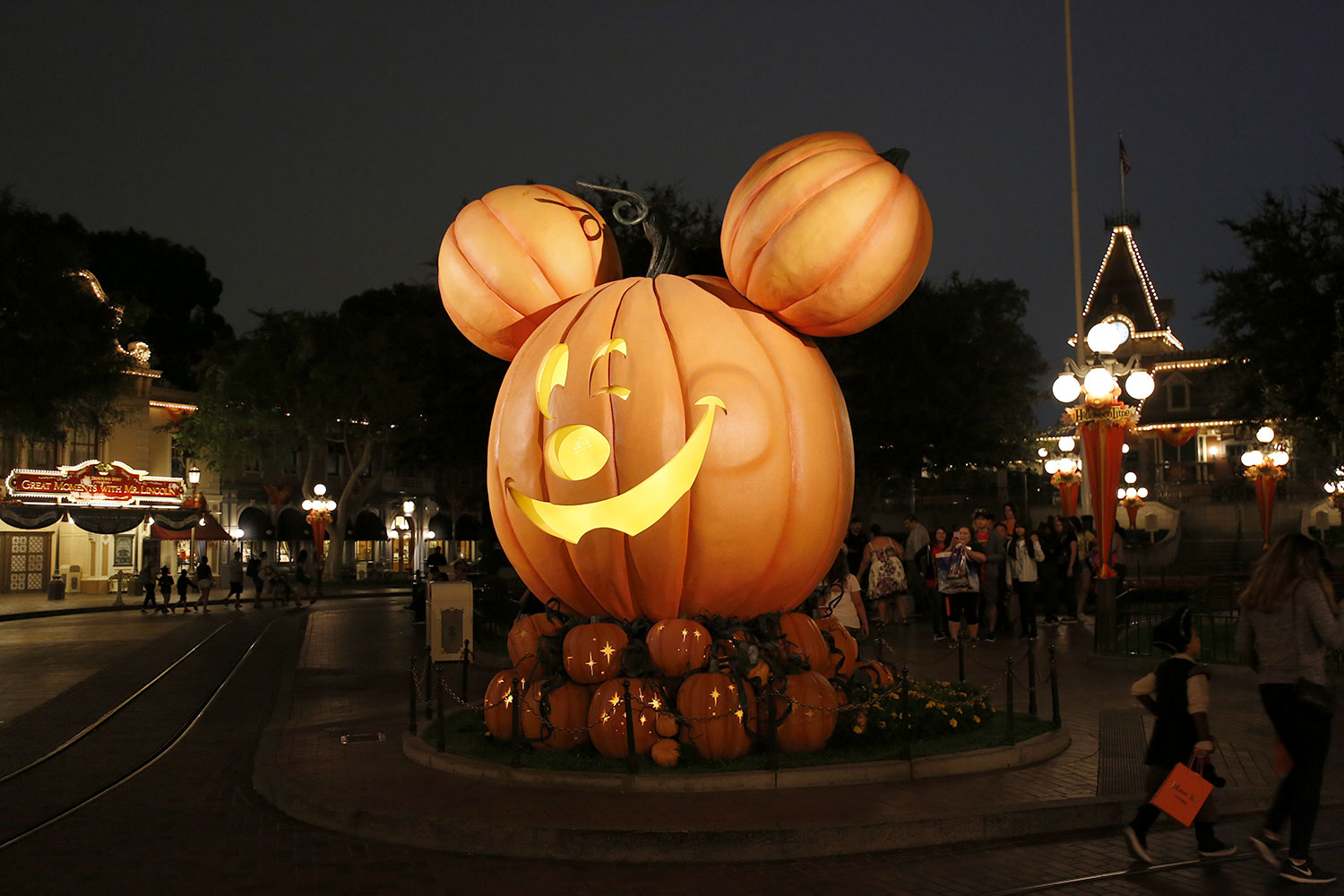 Photography by David Yeh