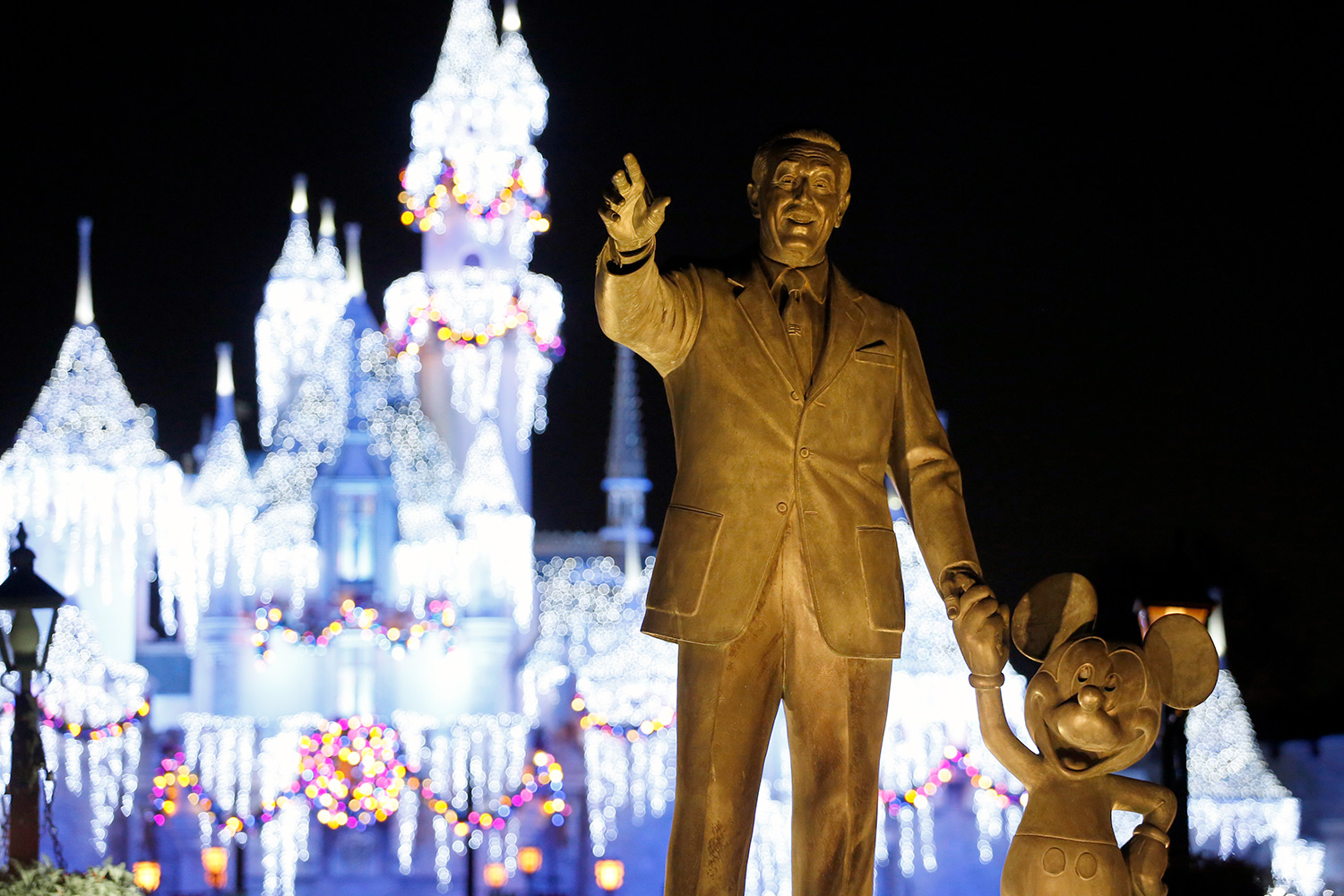 David Yeh
Photo Update: Disneyland Holidays
December 19, 2018
The Holidays Begin (and End) at Disneyland Resort! Here's a quick look at some of the highlights during this special time of year.




The Christmas season is a special time for most, but for those who love the Disney Parks, it doesn't feel like Christmas until you step foot in these parks. It's a magical experience filled with lights, music, aromas – and you have through January 6th to see it for yourself! In today's photo update, we'll take a stroll through what's going on and hopefully for those who can't make it, you'll feel as if you were there.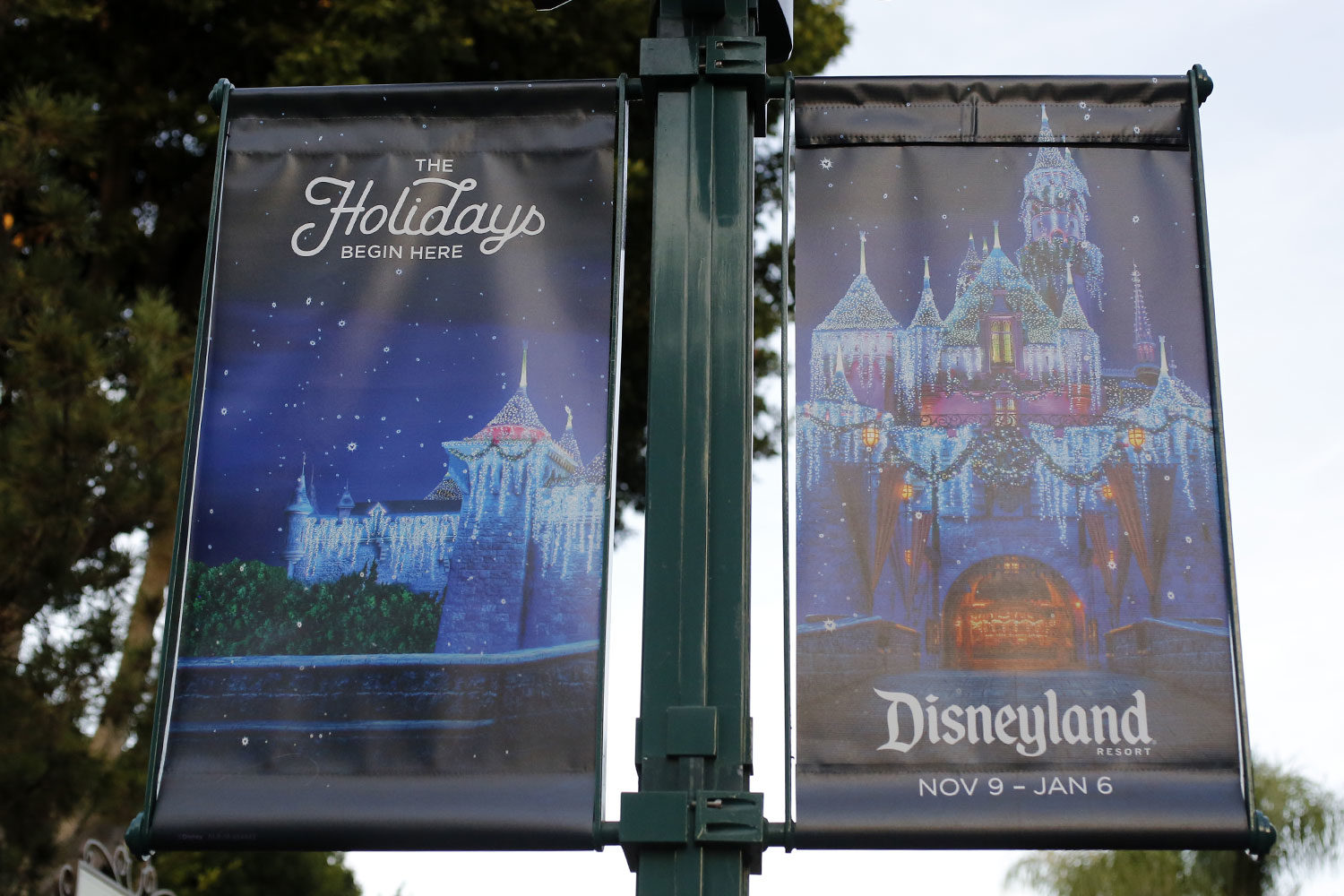 Downtown Disney District

Over in Downtown Disney District, the south end is still recovering from the loss of Rainforest Cafe, ESPN Zone, and the AMC Theaters. Earl of Sandwich made its return as did the second Starbucks Coffee location.  In the vacant windows, decorative wallpaper line the sides to help out with the quieter facades.

Sorry, ESPN Zone, but more people are photographing you now than ever…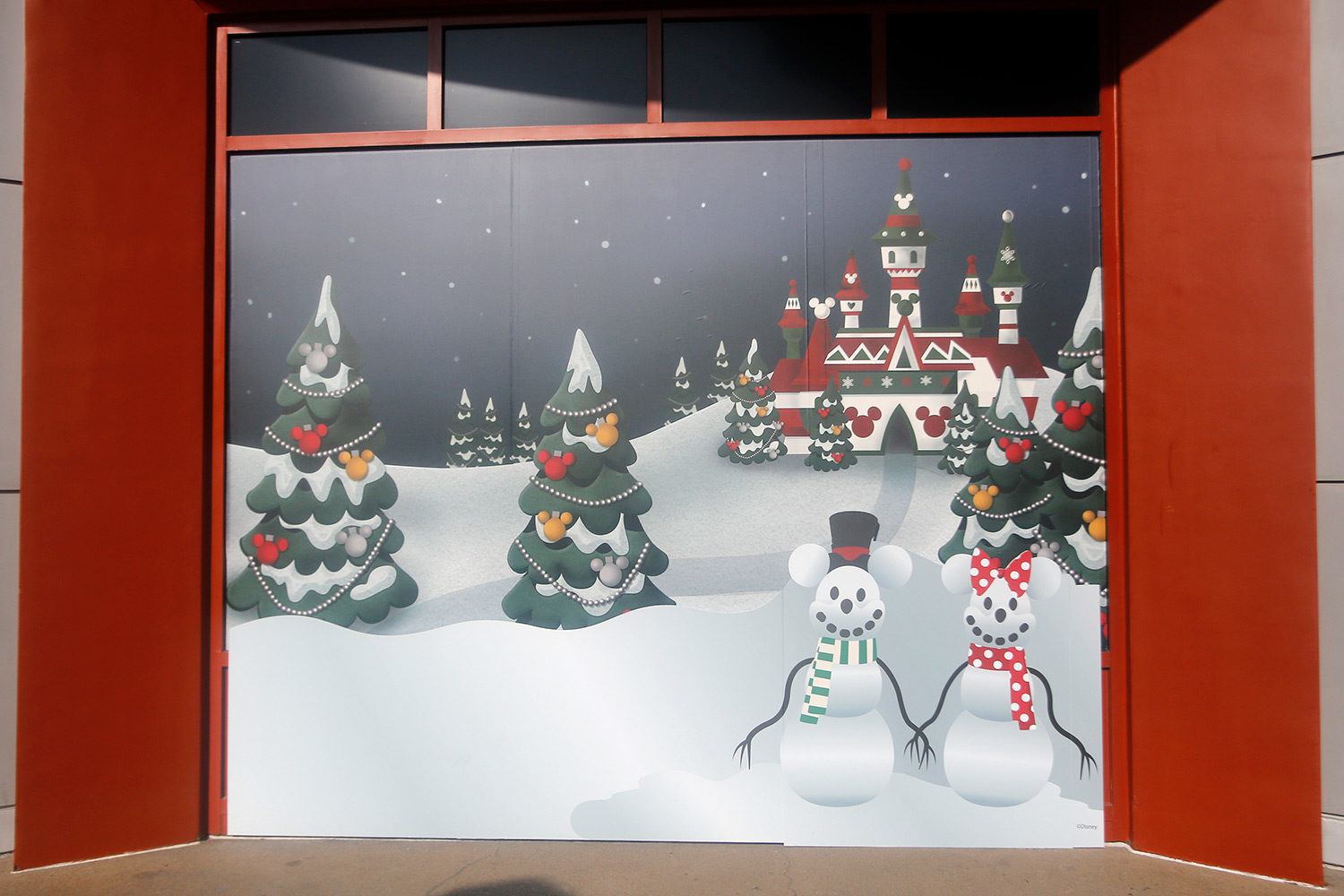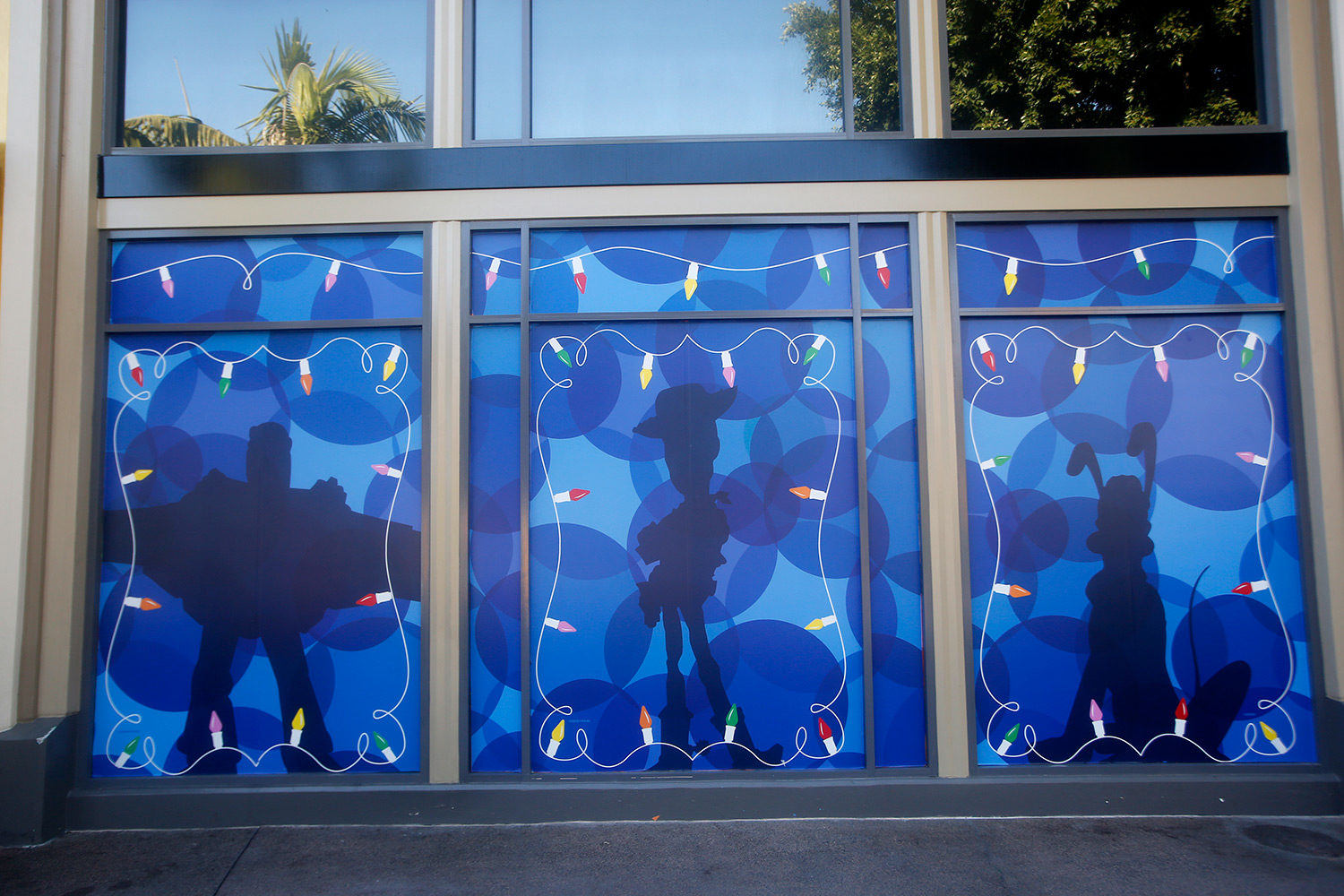 ​Gone are the pumpkins, swapped out for ornaments.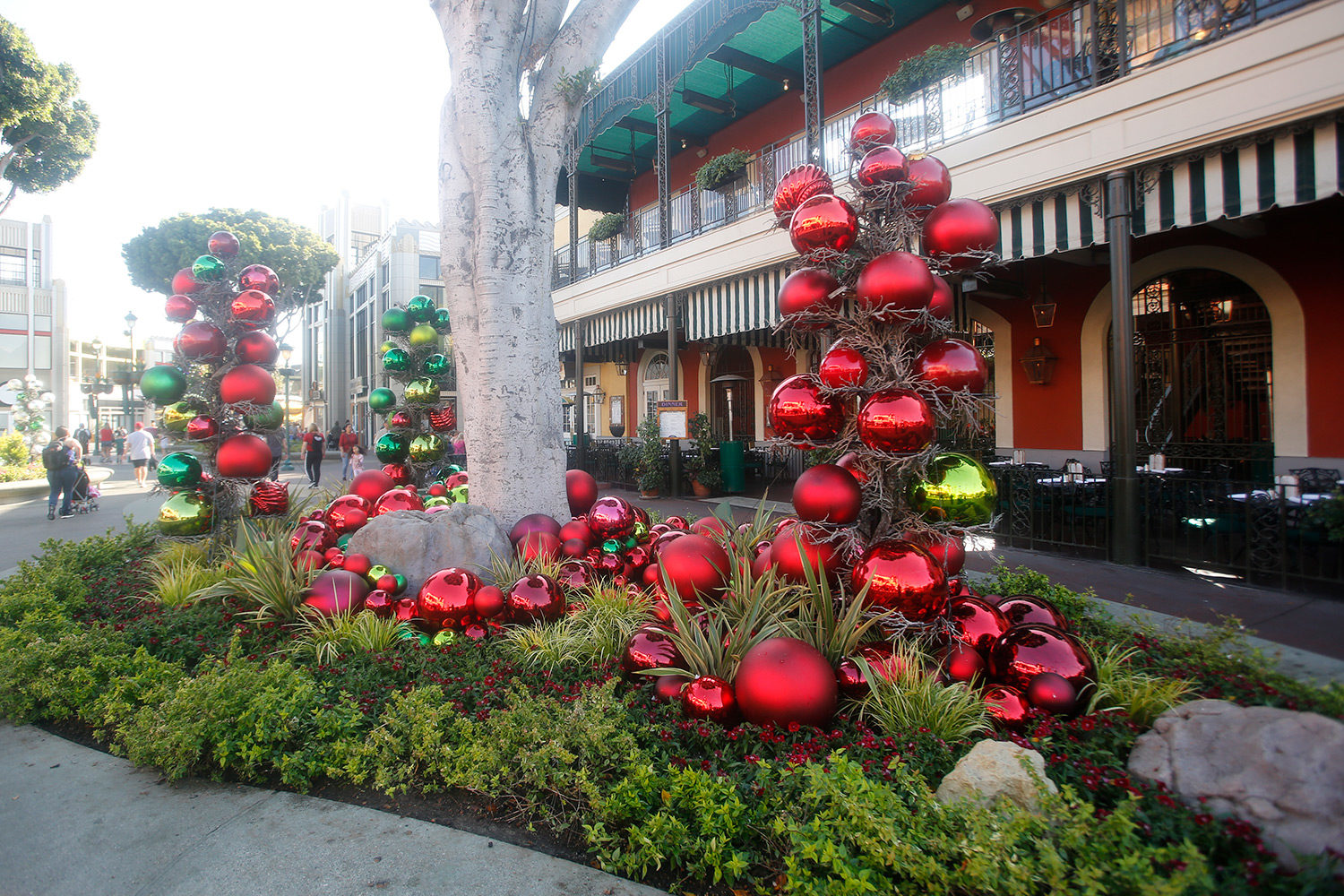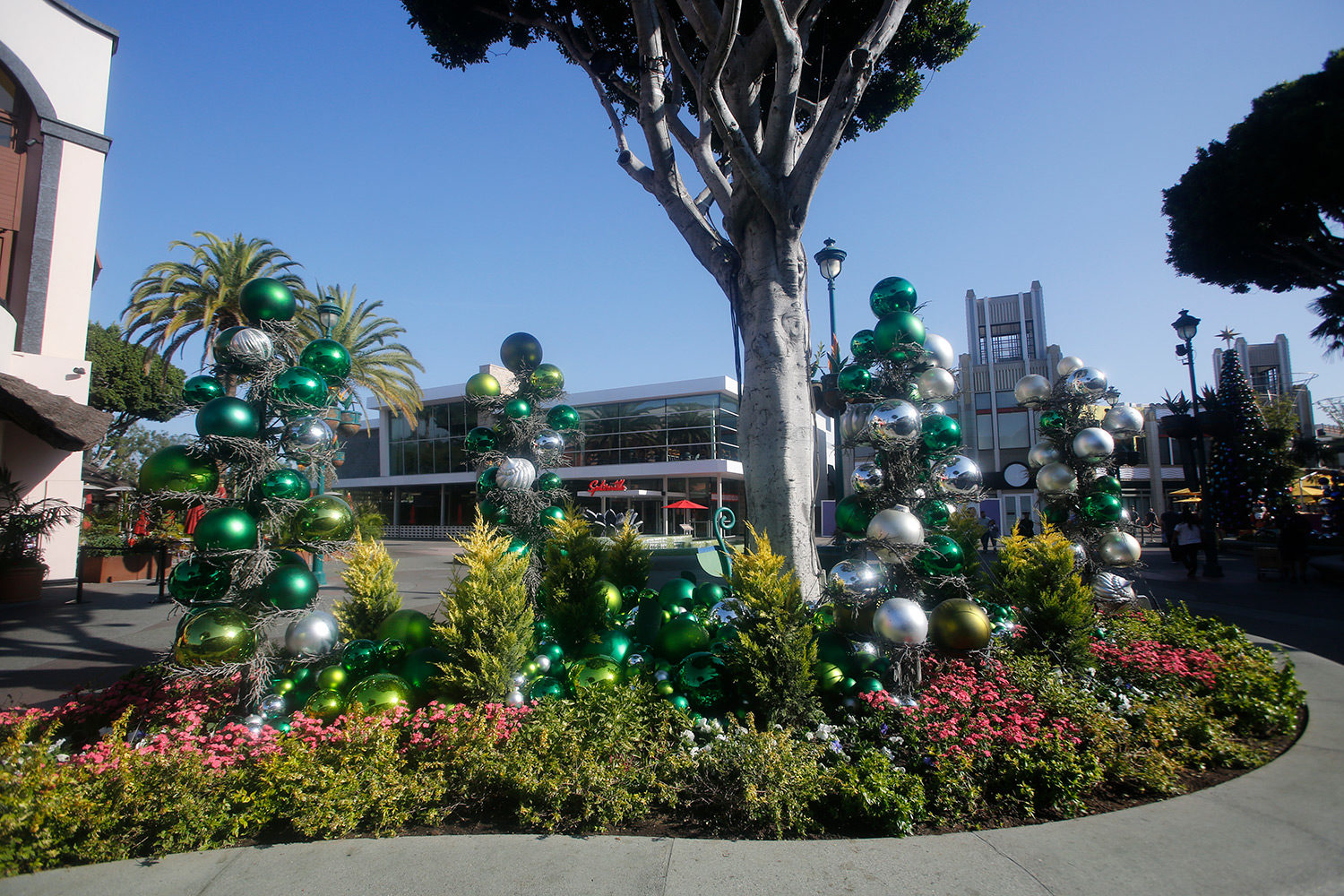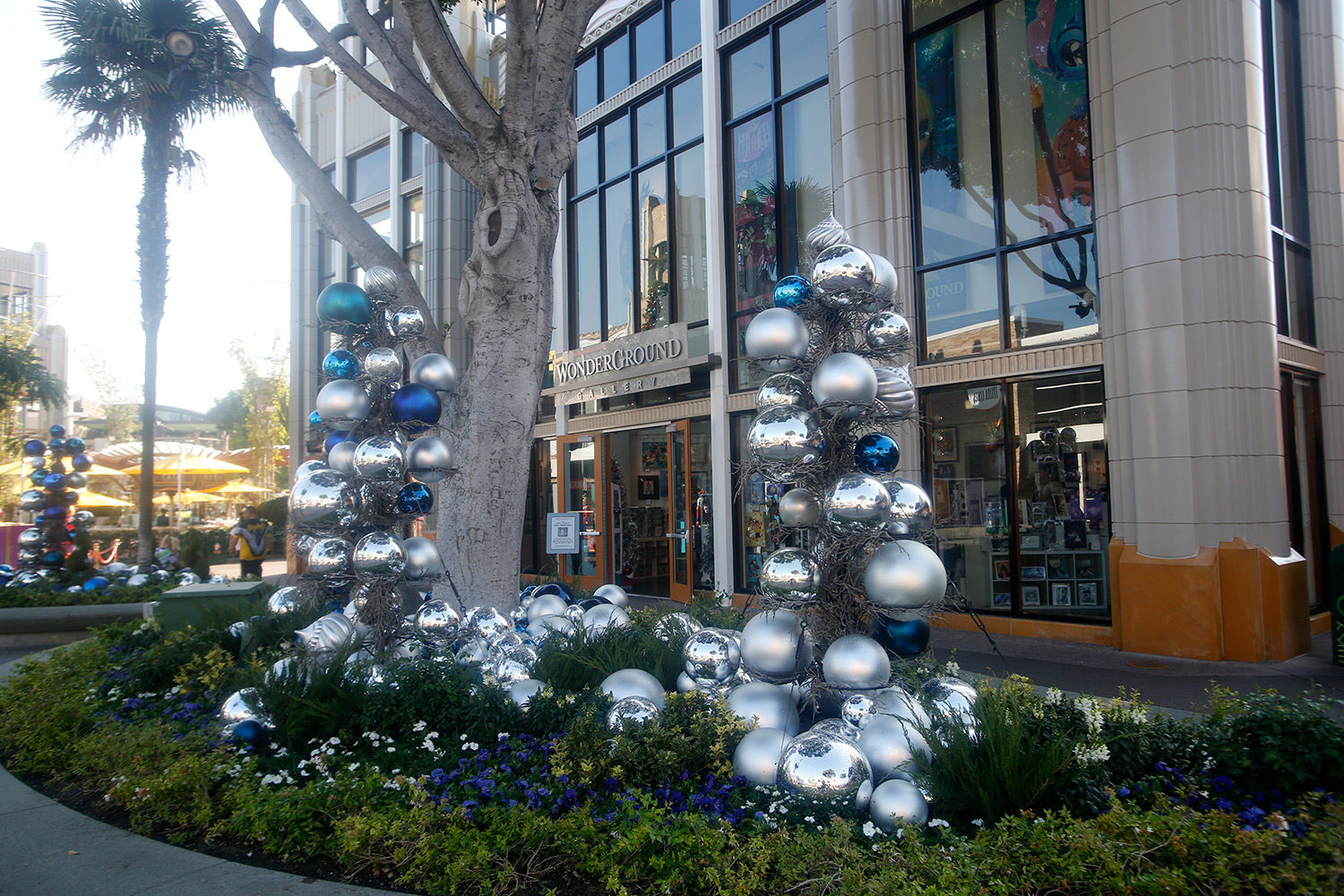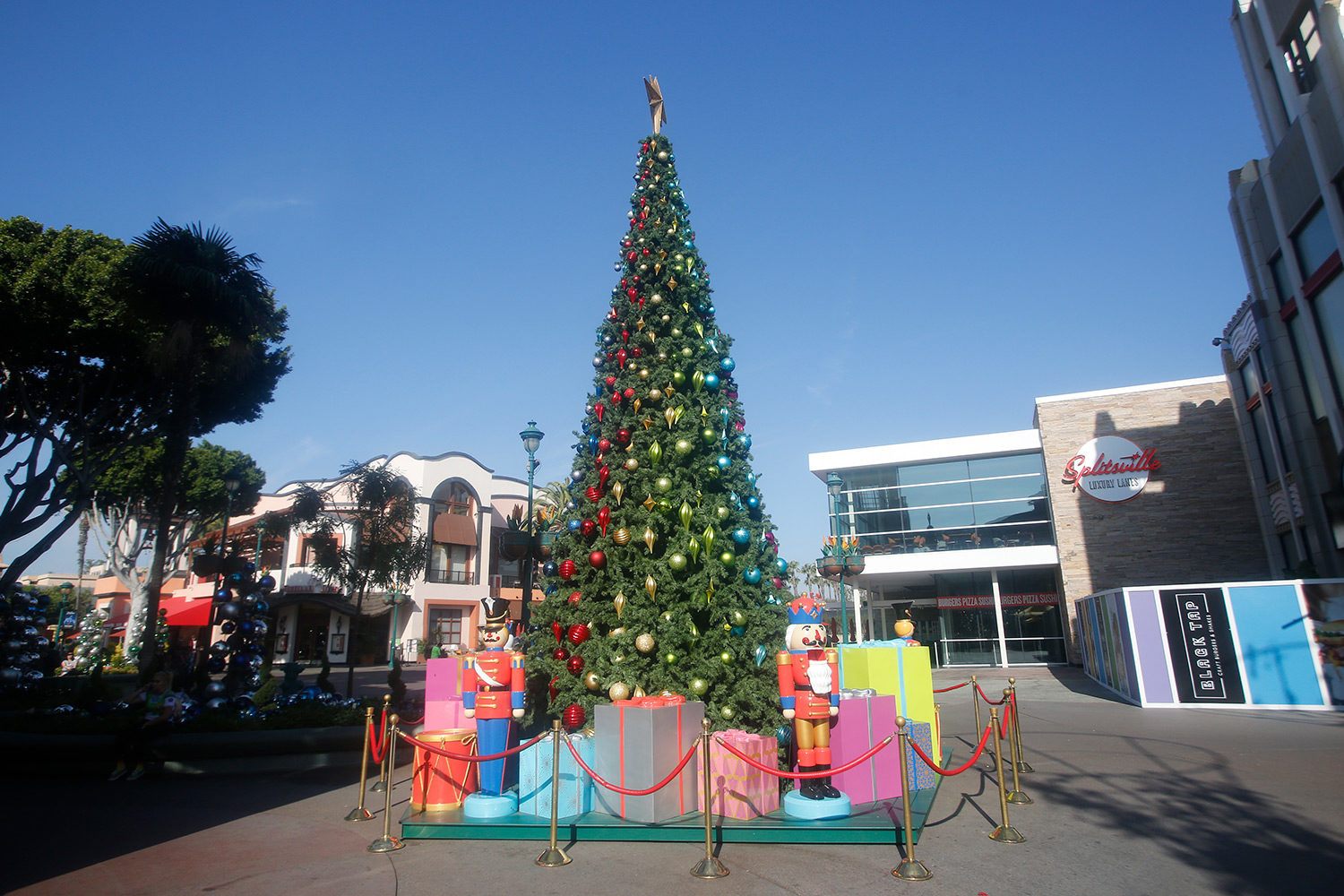 Over at the newly refreshed World of Disney store, decor popped up during Halloween. The merchandise even match the new decorations, as you can take home ornaments and replicas of some of the displays.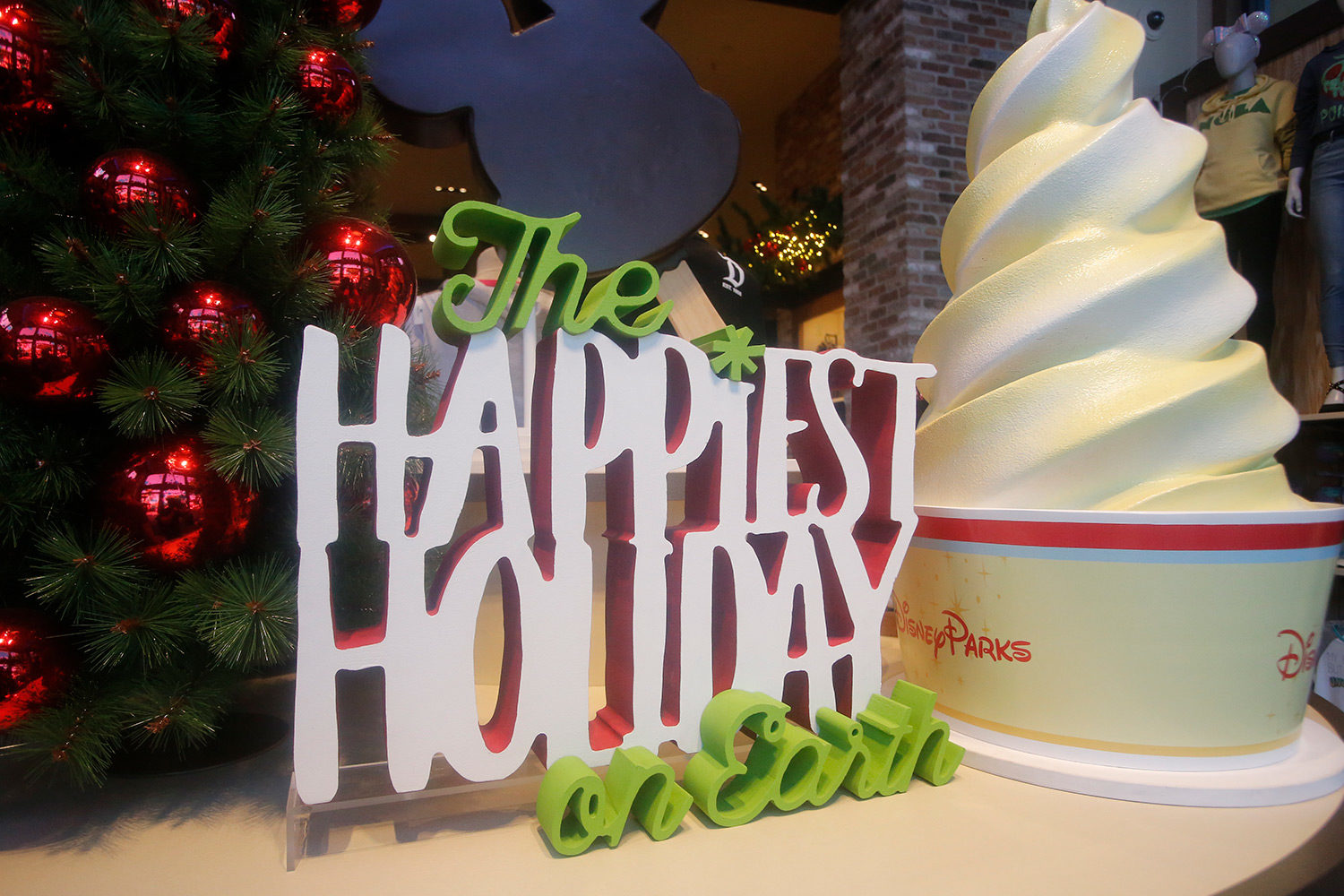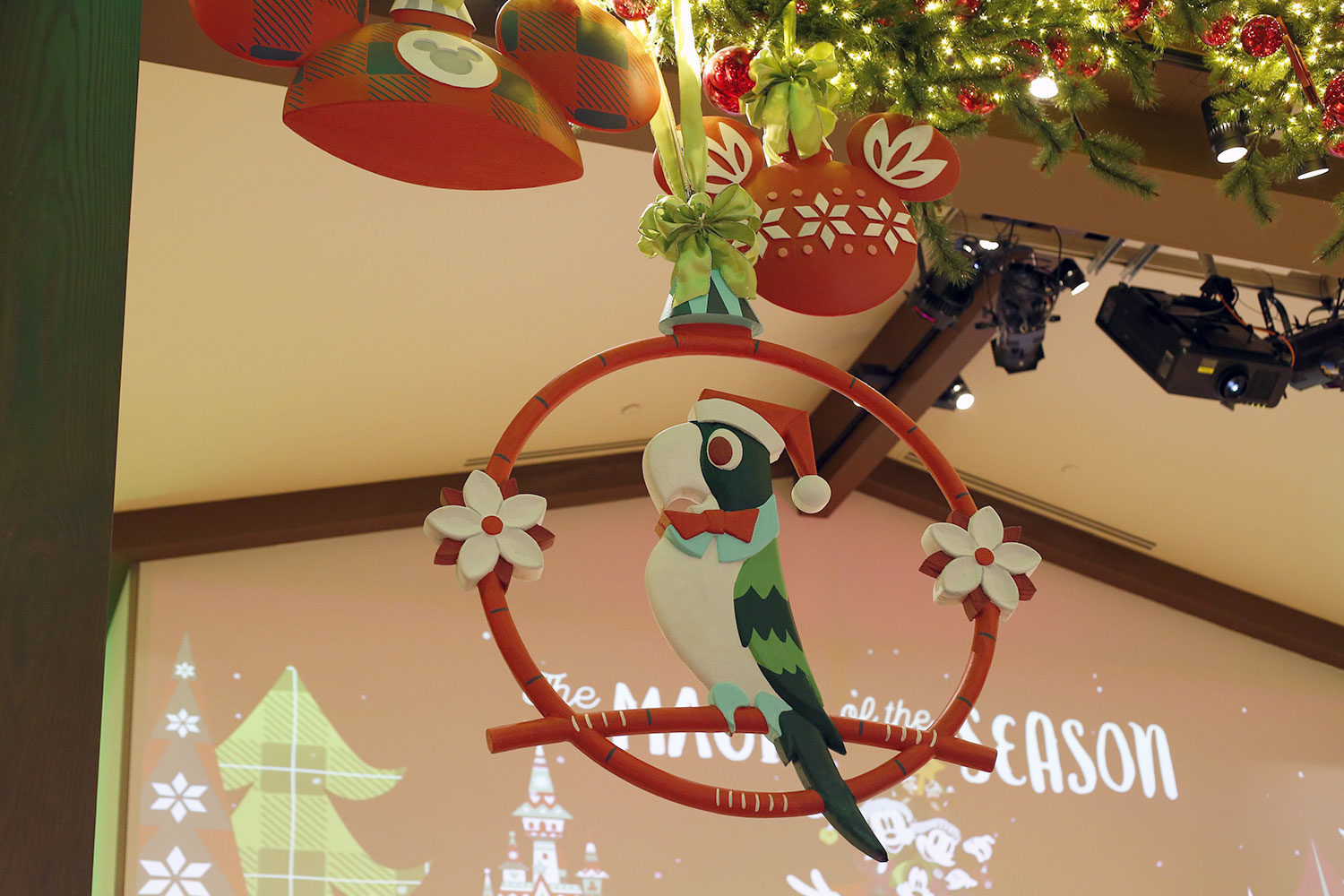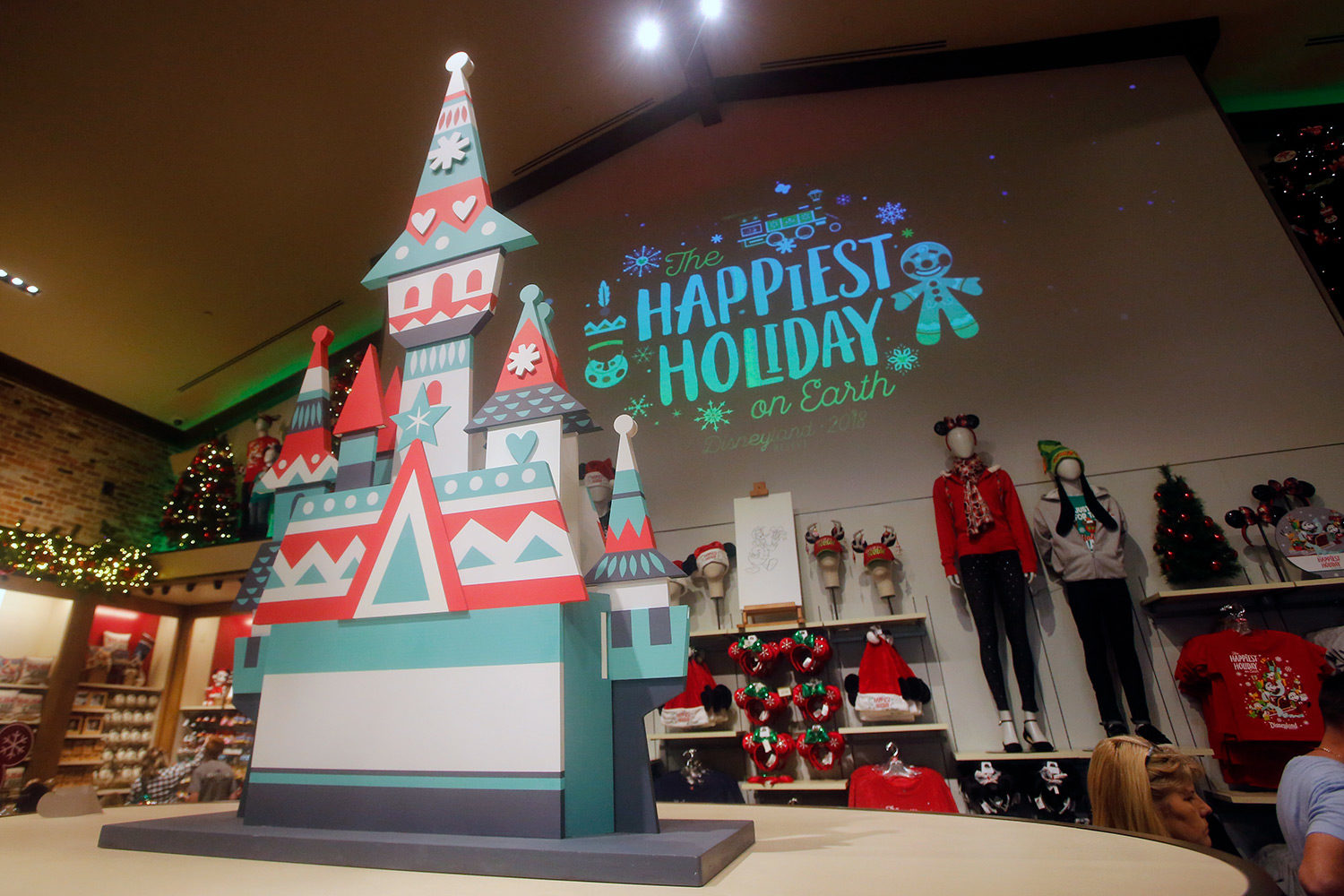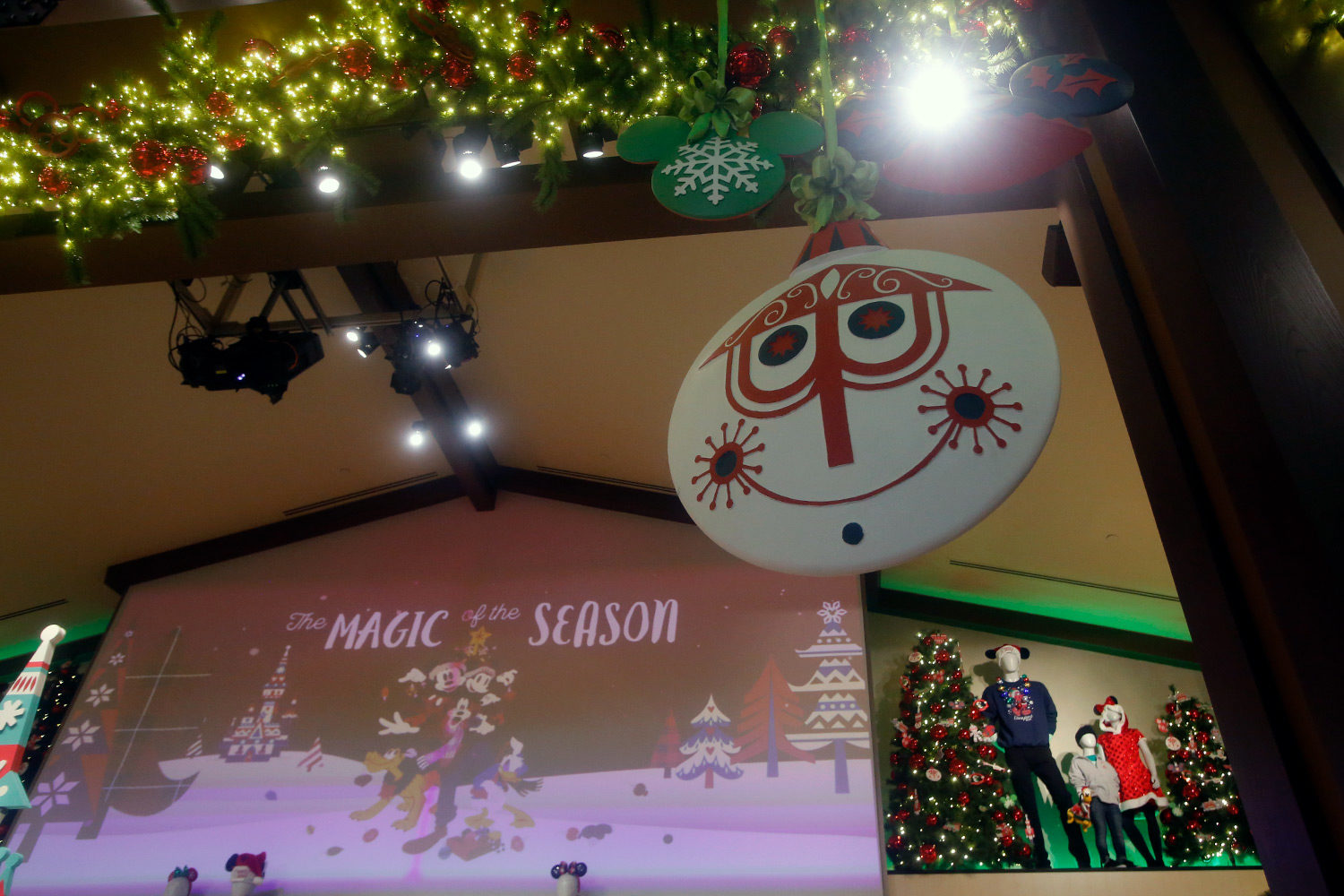 On the end of Downtown Disney closer to the parks, Napolini finally reopened after a lengthy refresh, giving more options of quick service food to the busy shopping area. Wetzel's Pretzels finished up their refreshed as well, with incoming neighbors Black Tap and Ballast Point still to open in 2019.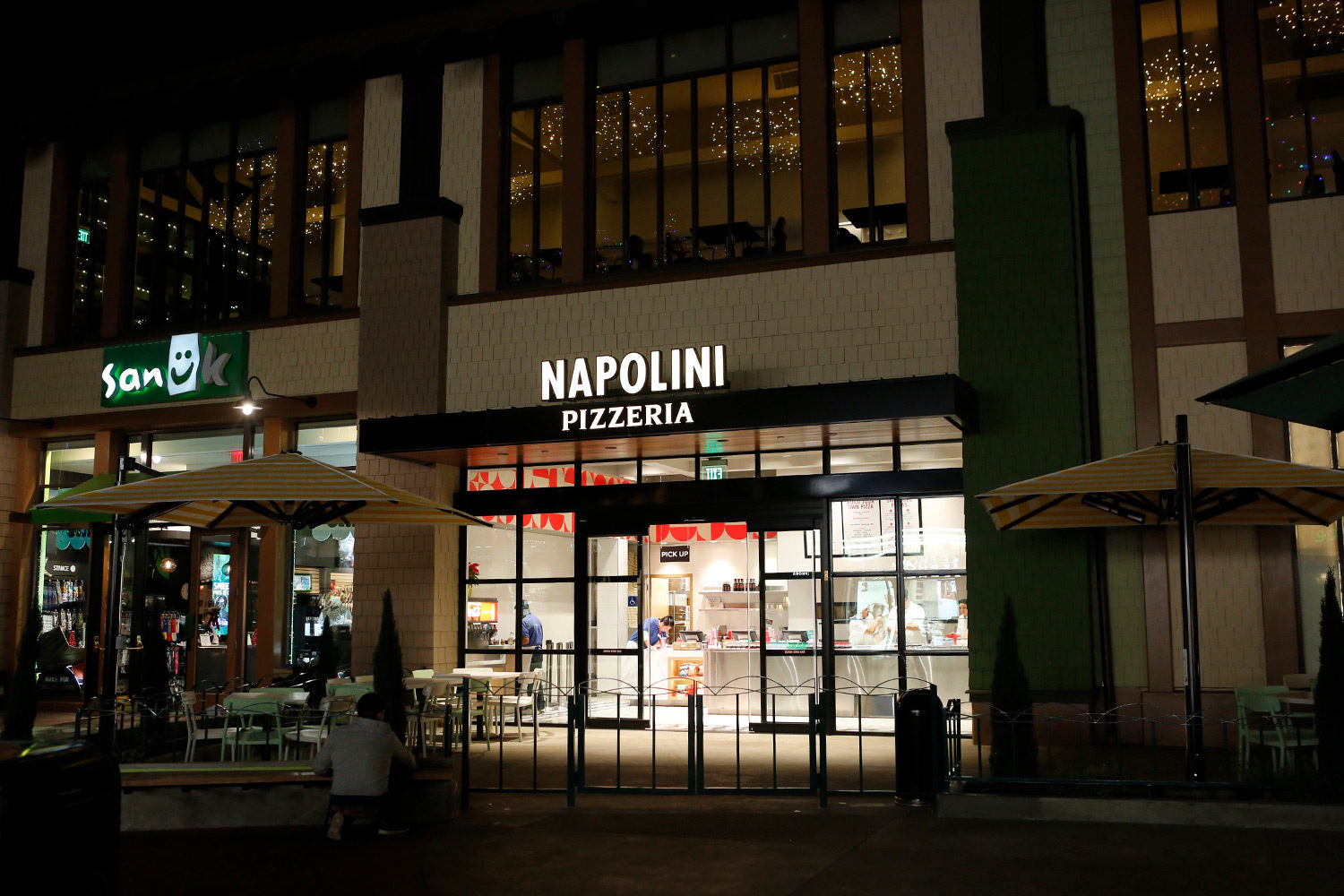 The Hotels of Disneyland Resort
The hotels get into the fun as well, and you can even meet Santa Claus without the crazy lines at the mall! And it won't break the bank either. Here he's sitting near the lobby of the Disneyland Hotel, safe from malfunctioning parade floats.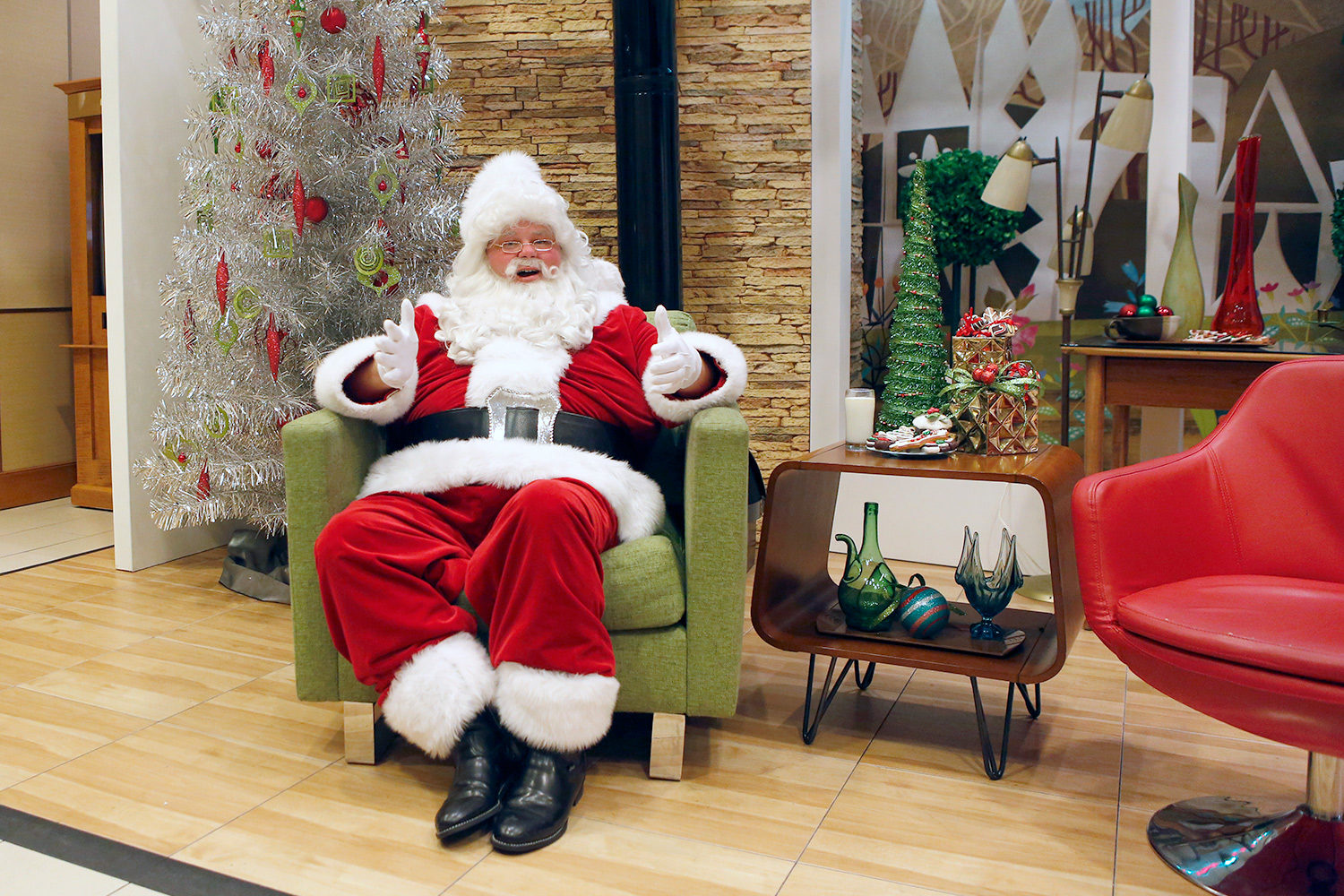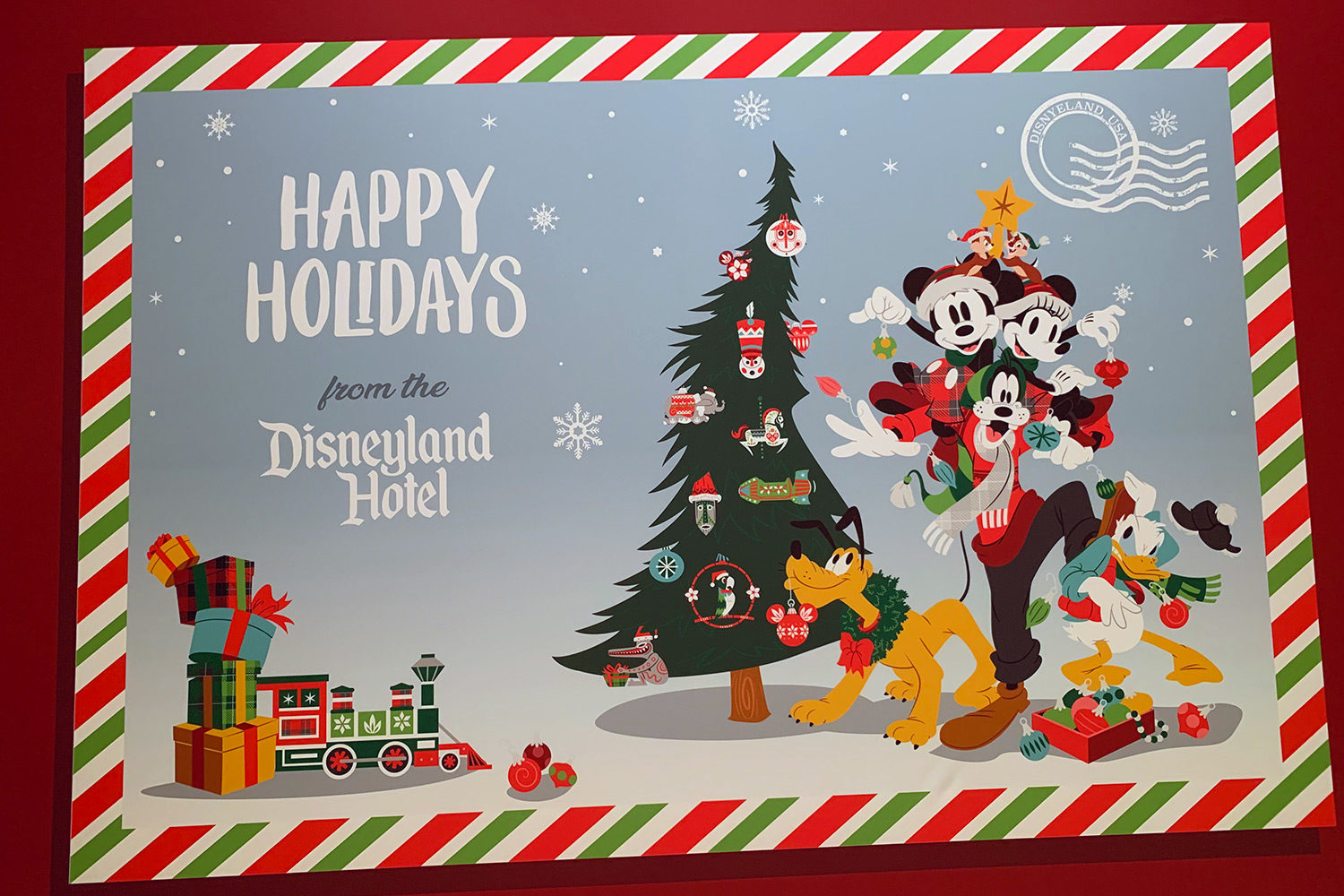 Over at the Grand Californian, you can also meet Santa at select hours of the day and see (and smell) the hotel recreated in gingerbread!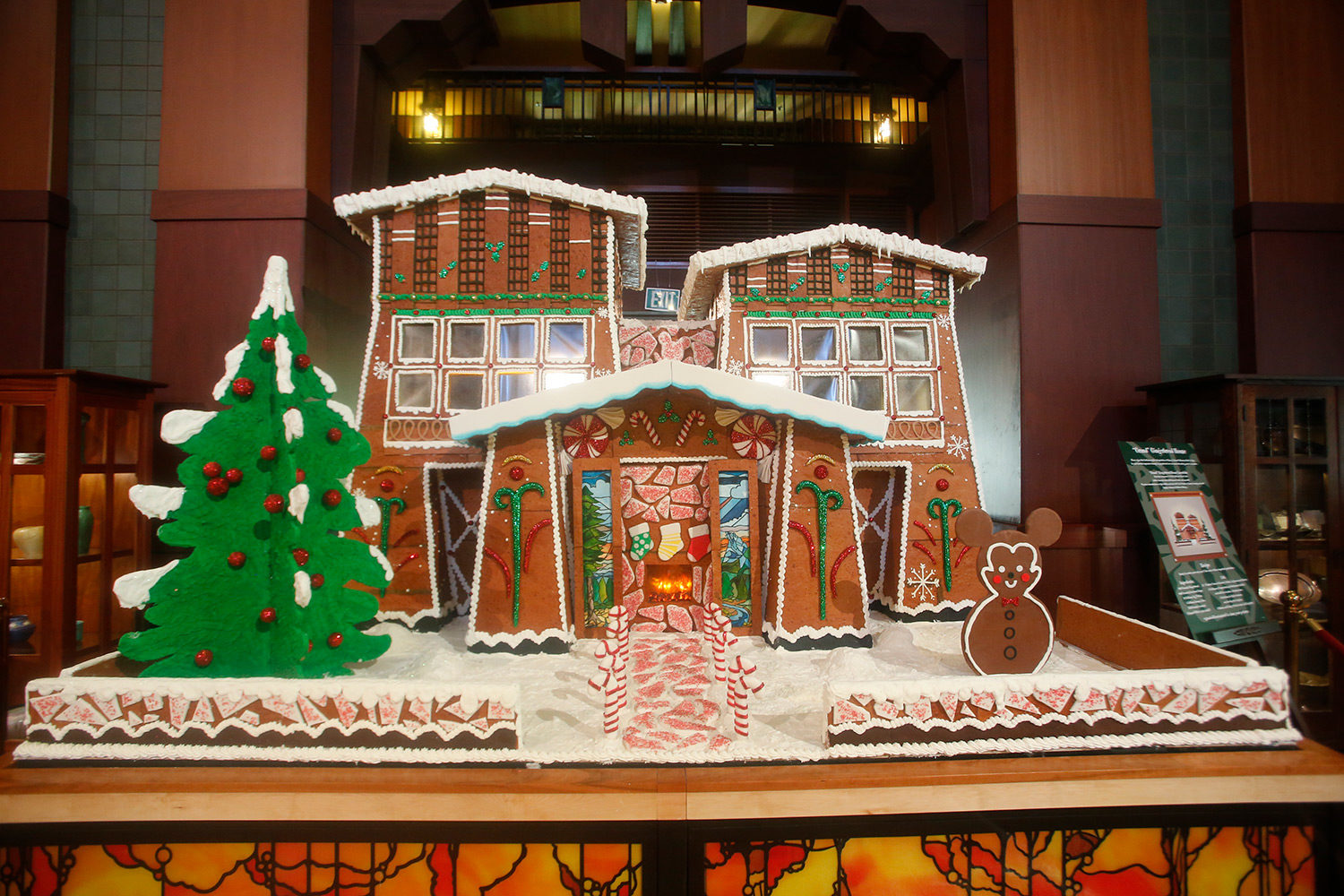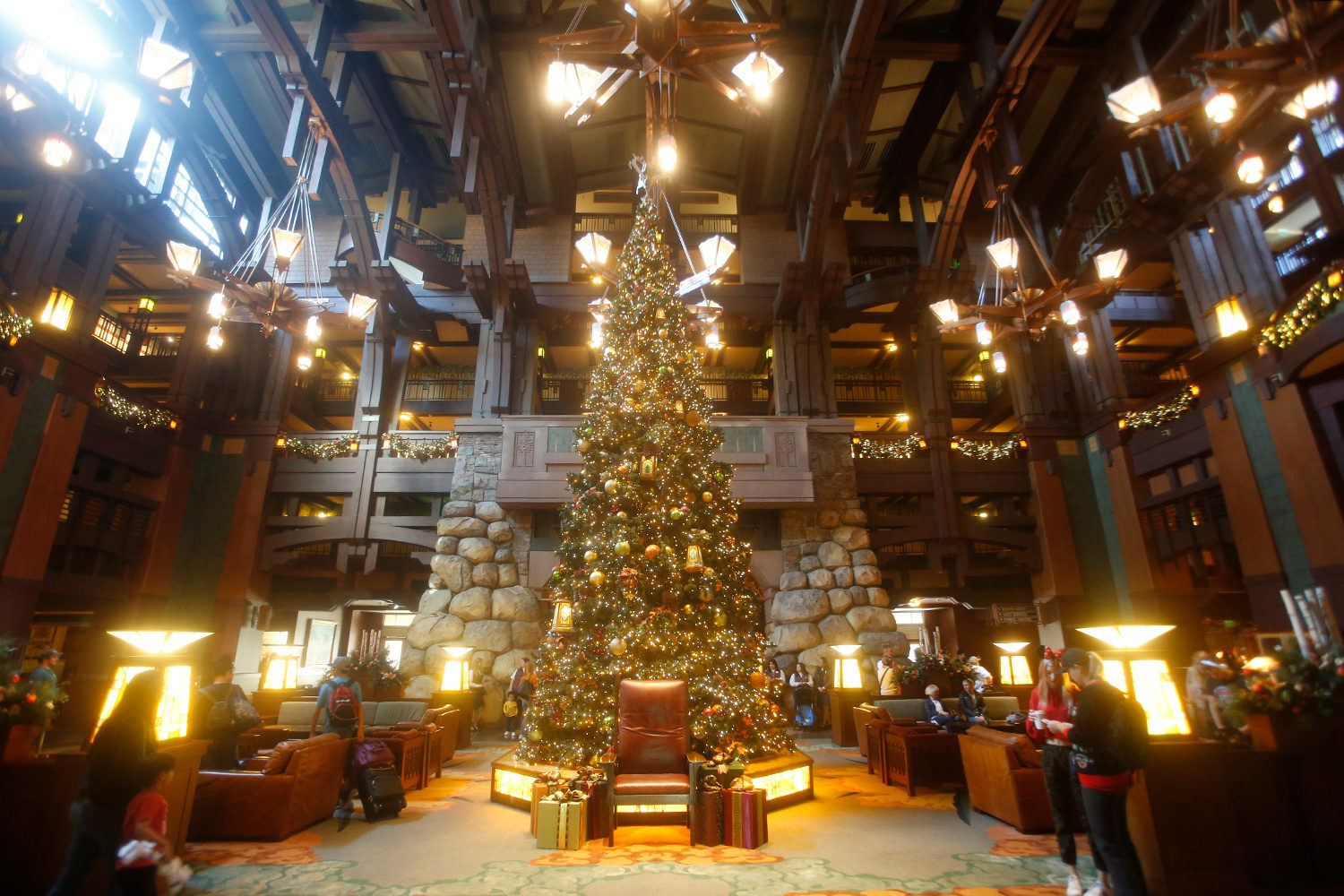 DISNEYLAND PARK
Over in Walt's original park, Christmas is going as planned with nothing particularly new. Haunted Mansion Holiday continues to entertain and "it's a small world" Holiday joins the fray. Not back for a second year in a row is the well-liked Jingle Cruise. Reasons remain unclear, but the new Adventureland eatery The Tropical Hideaway is right about to open up. The Christmas Fantasy Parade and Believe in Holiday Magic fireworks round out the nighttime entertainment at this park (along with Fantasmic).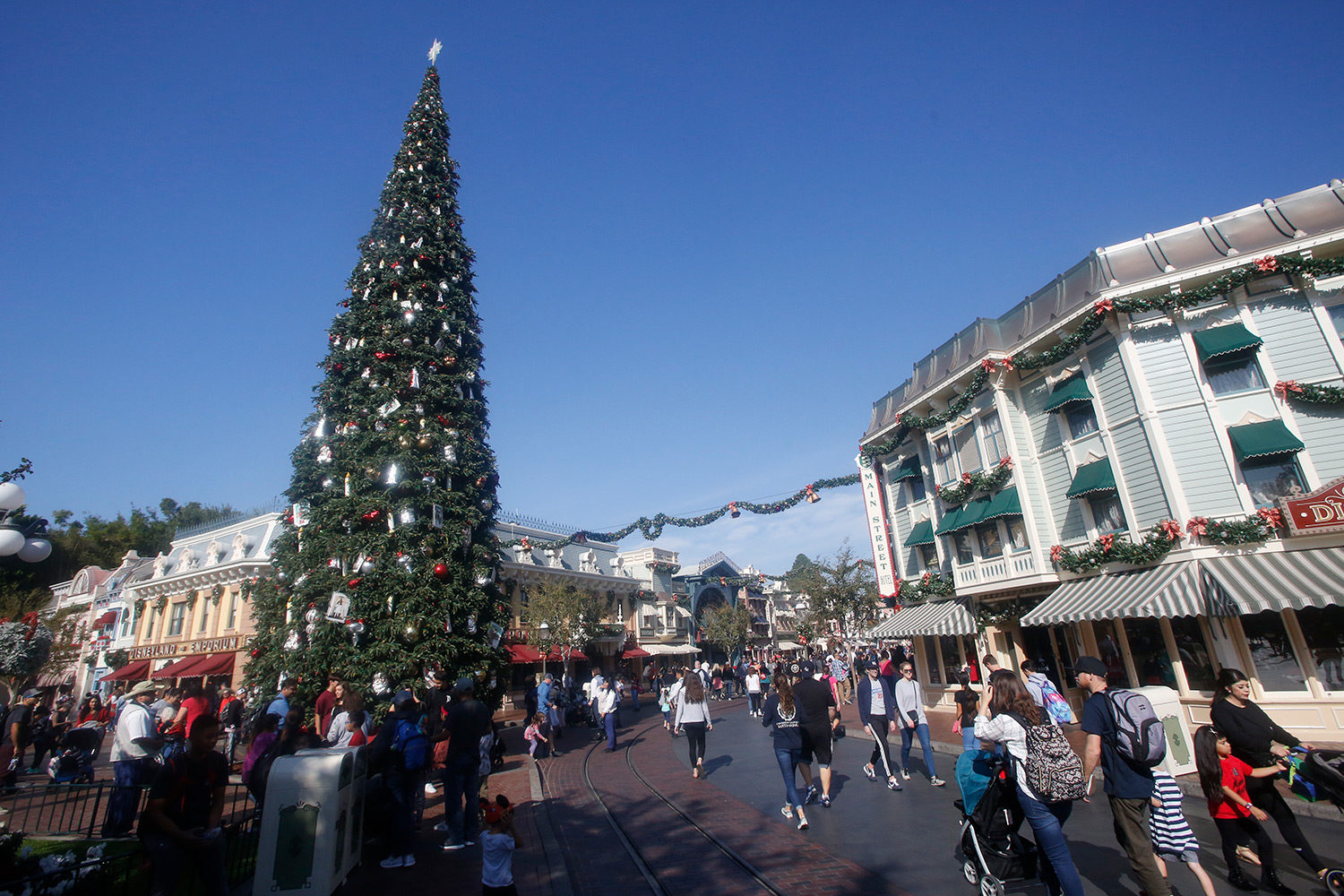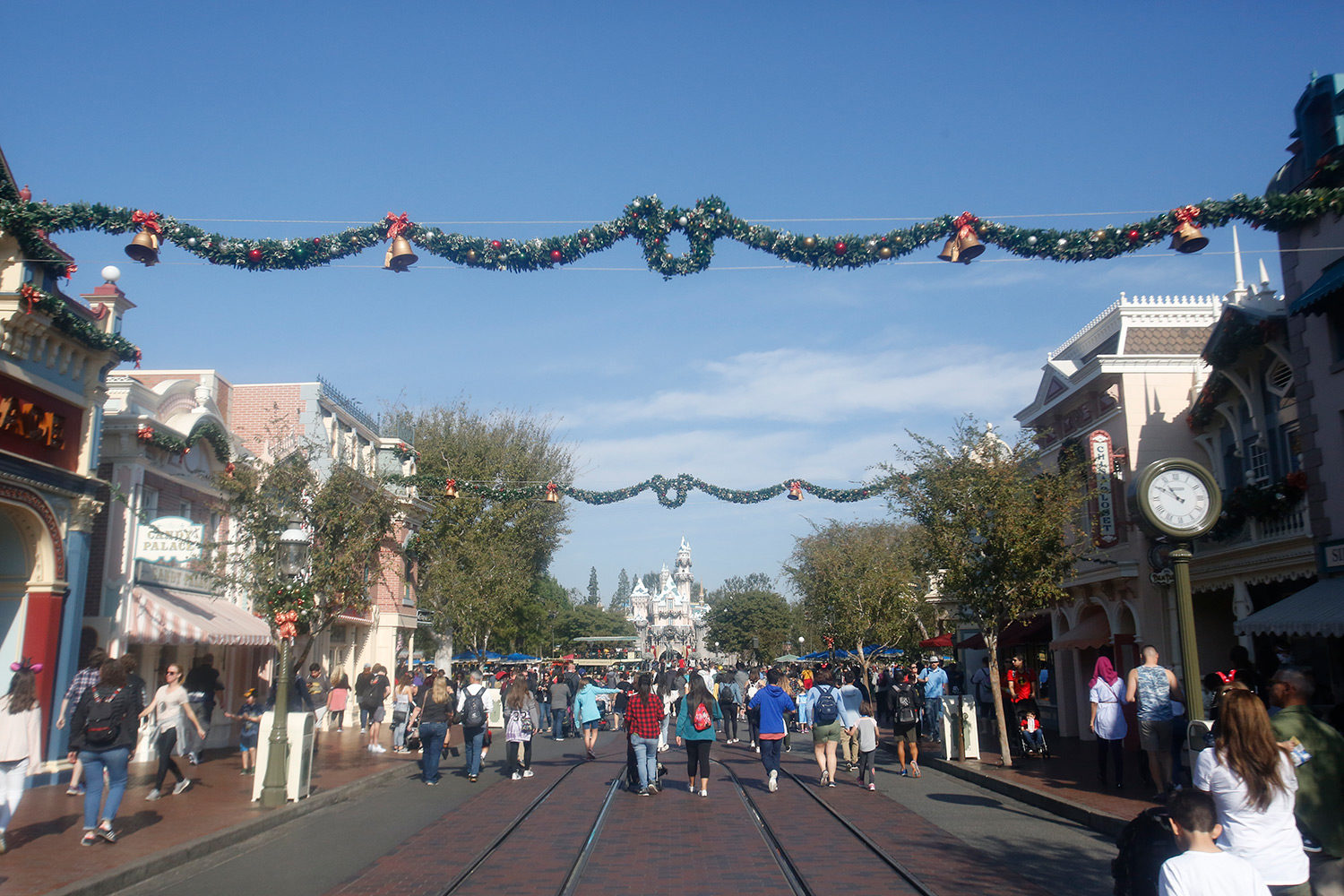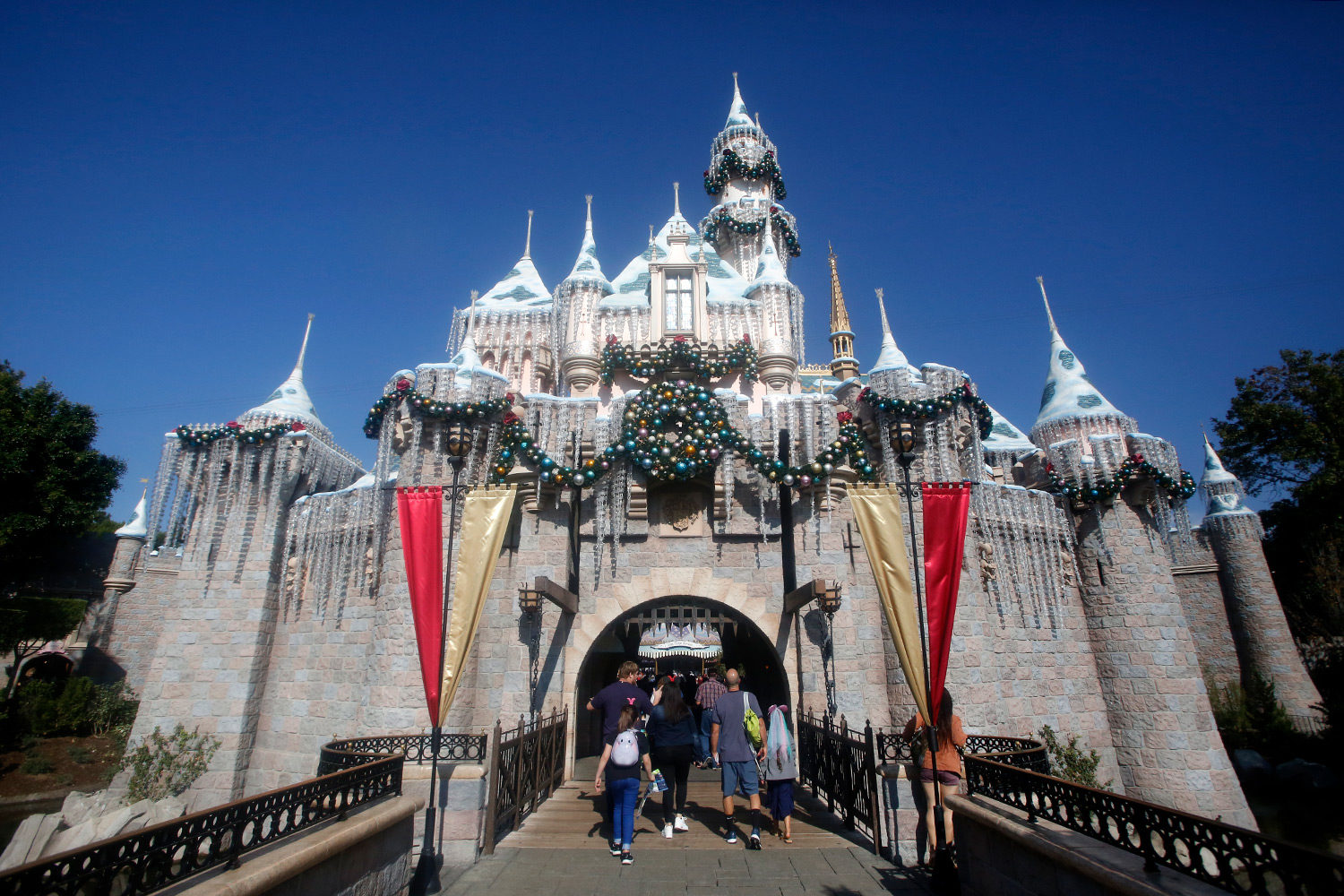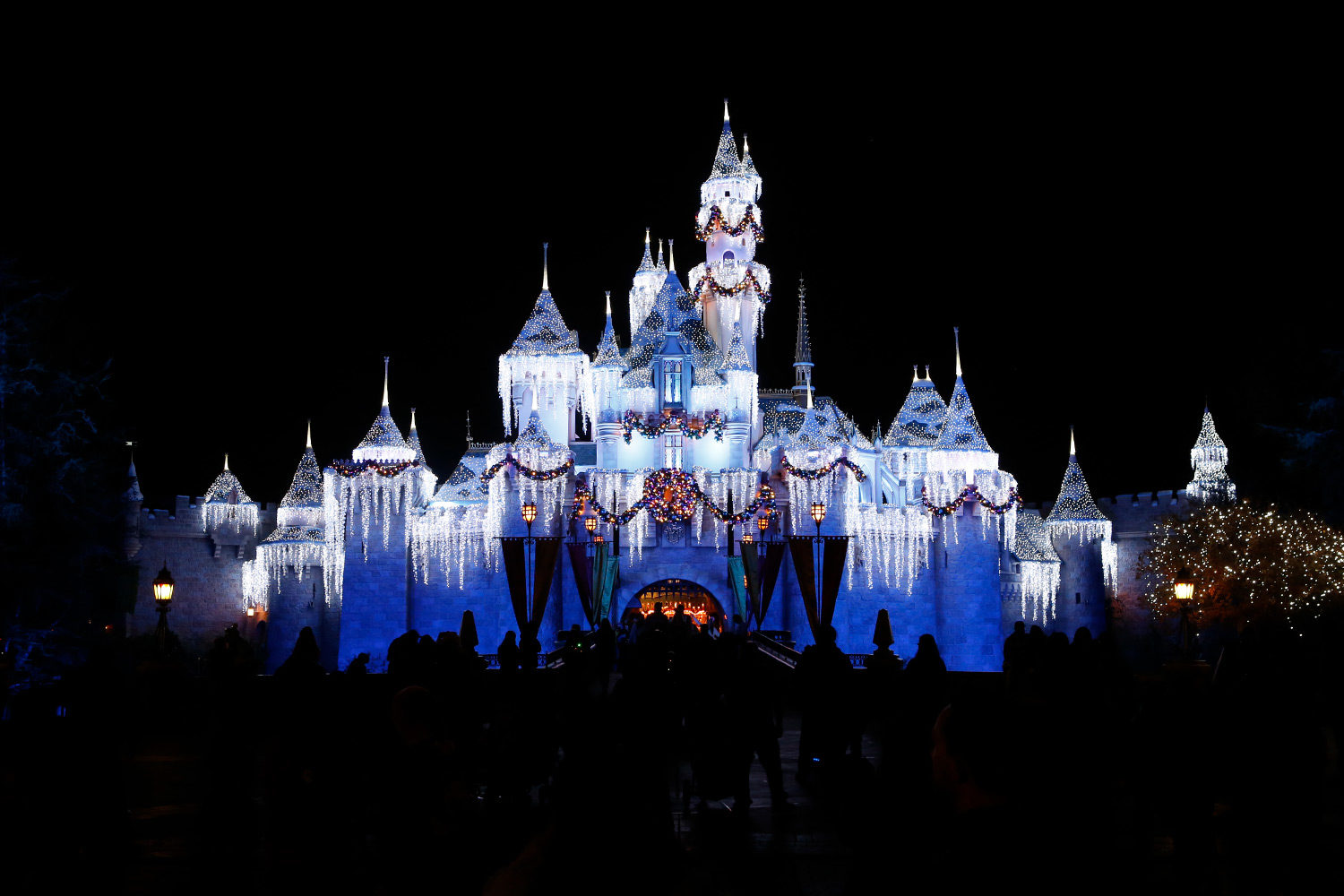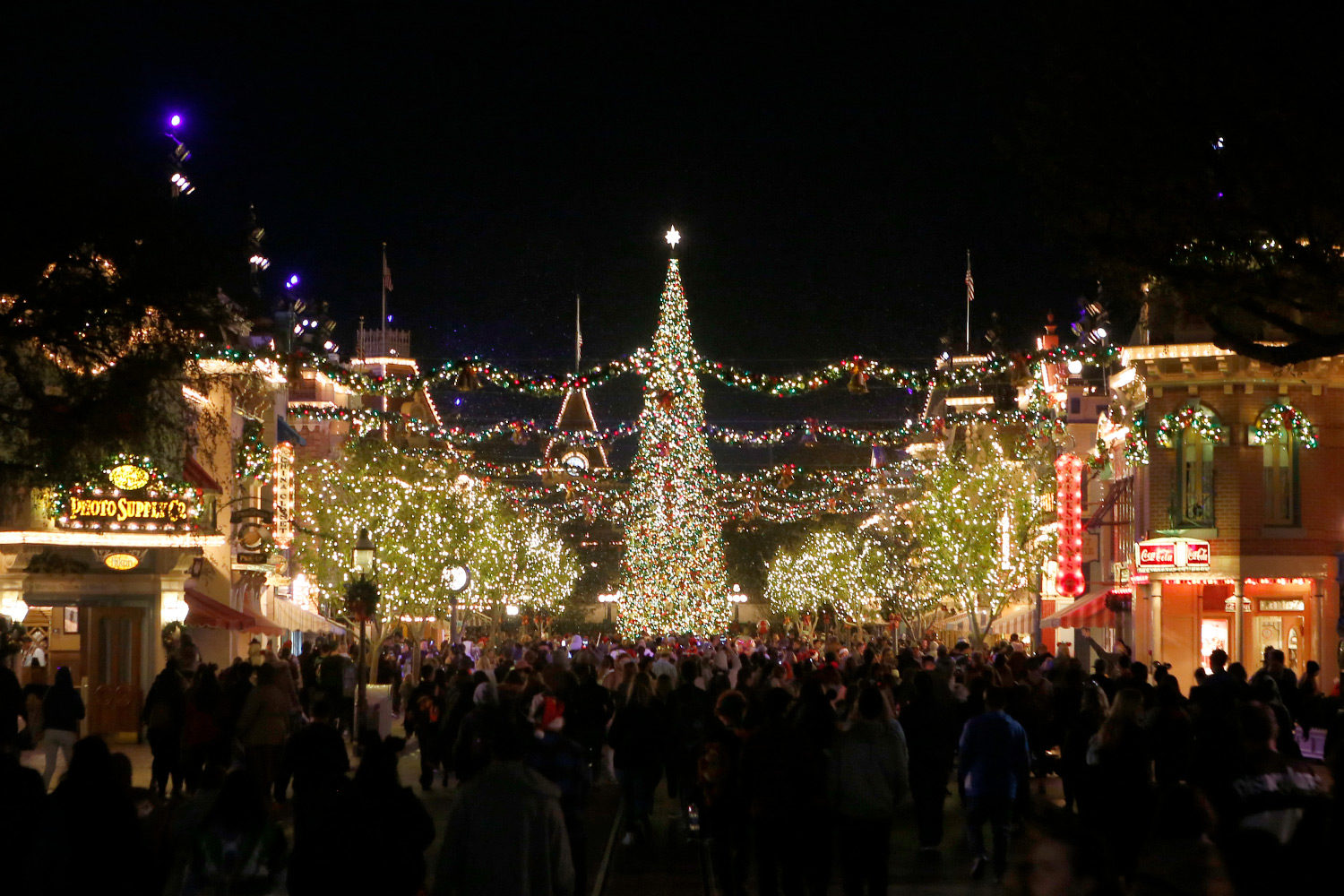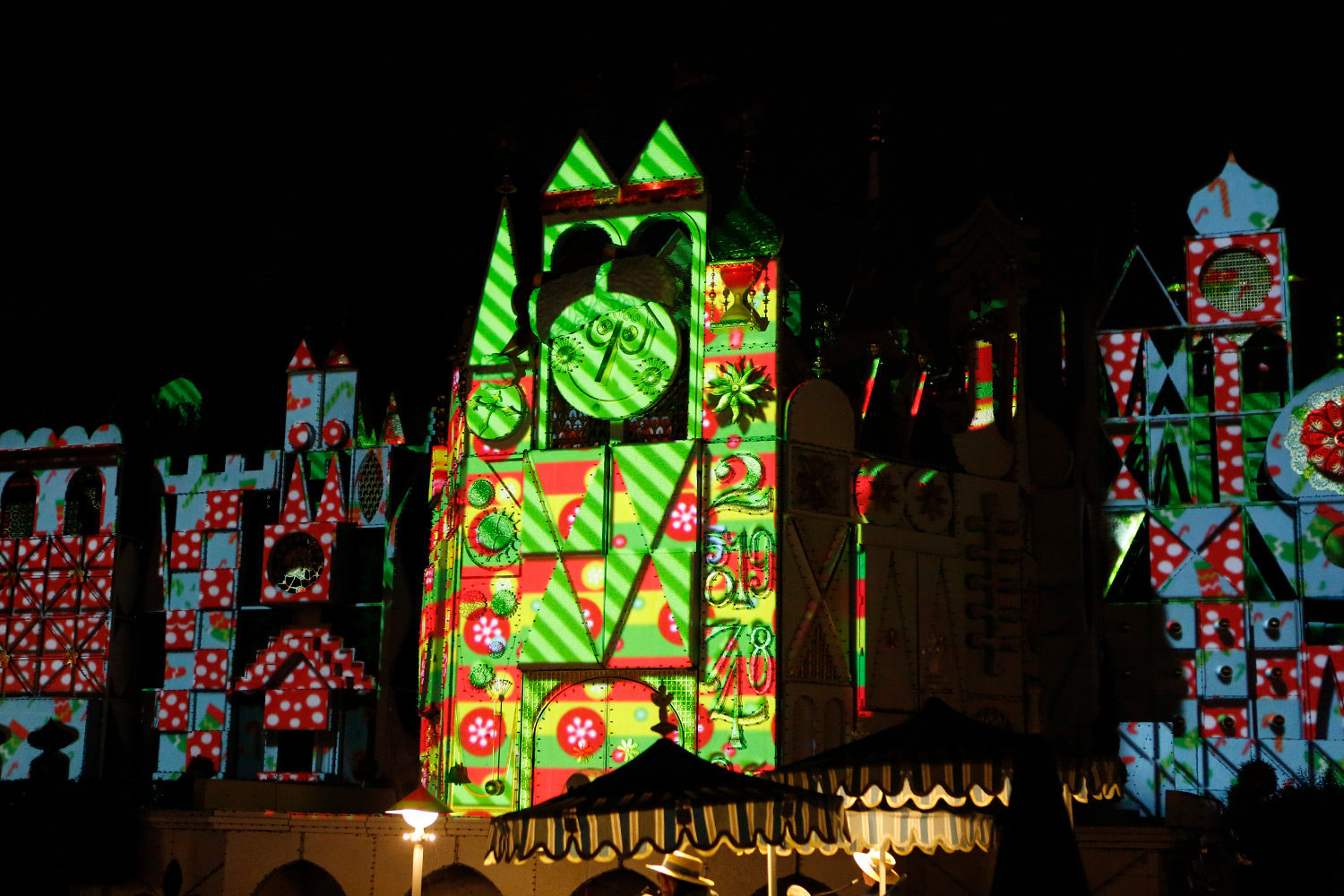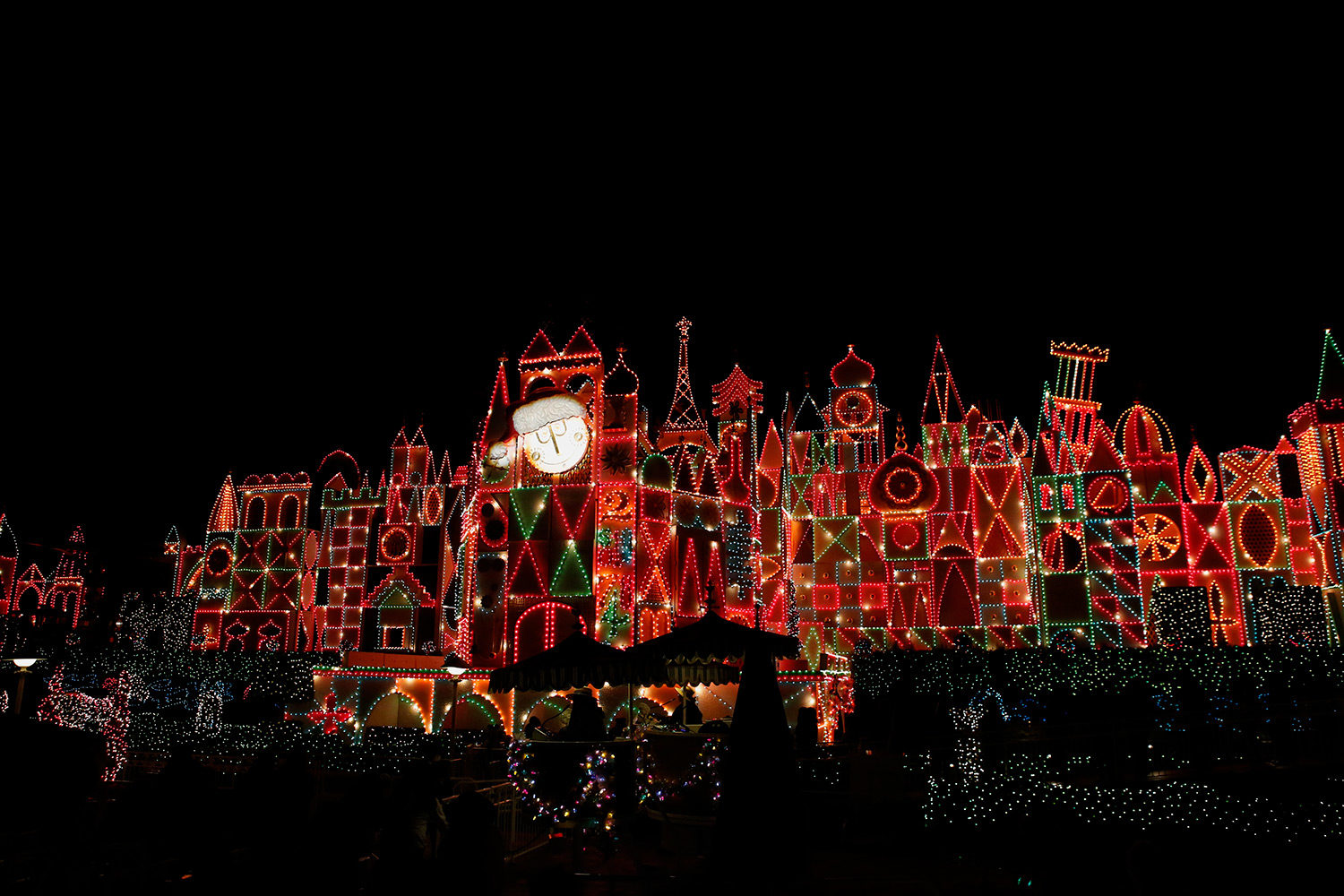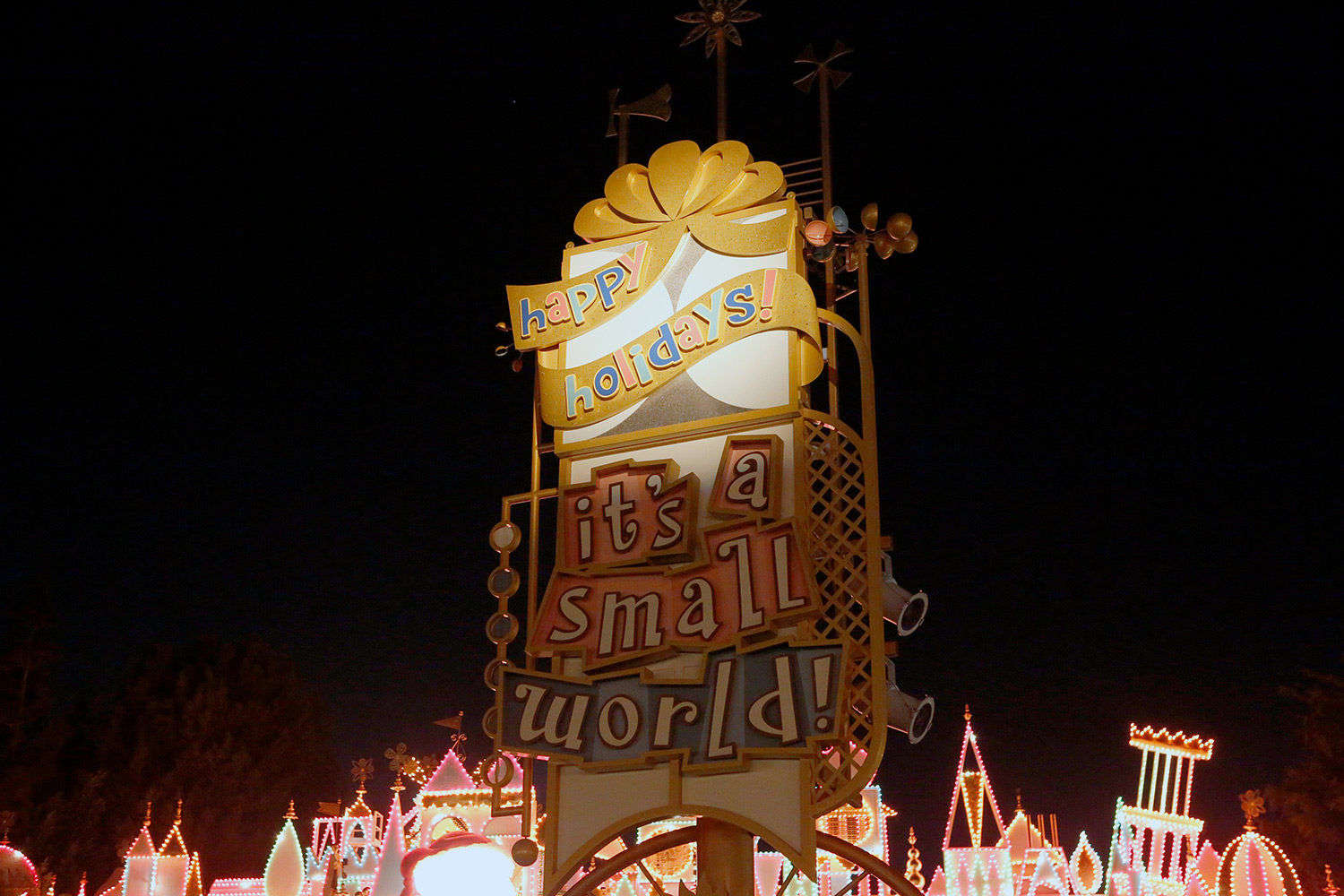 Goofy's Holiday Dance Party is a new nightly entertainment option held at the Tomorrowland Terrace. Various characters join in the fun and it seems to be pretty random, so if you're into rare characters, you might find some here.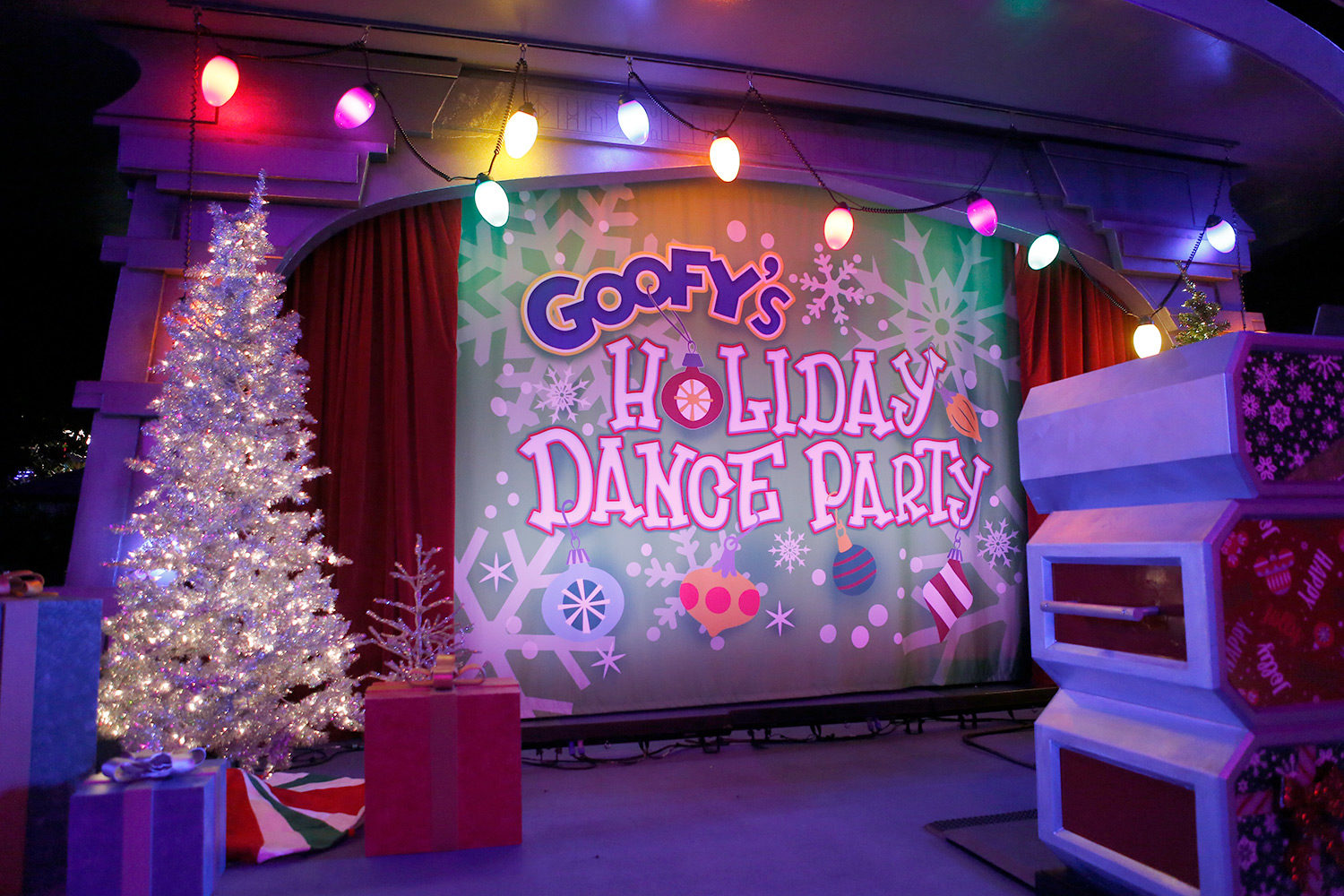 The Tropical Hideaway was still walled up this weekend but it should be open any day now.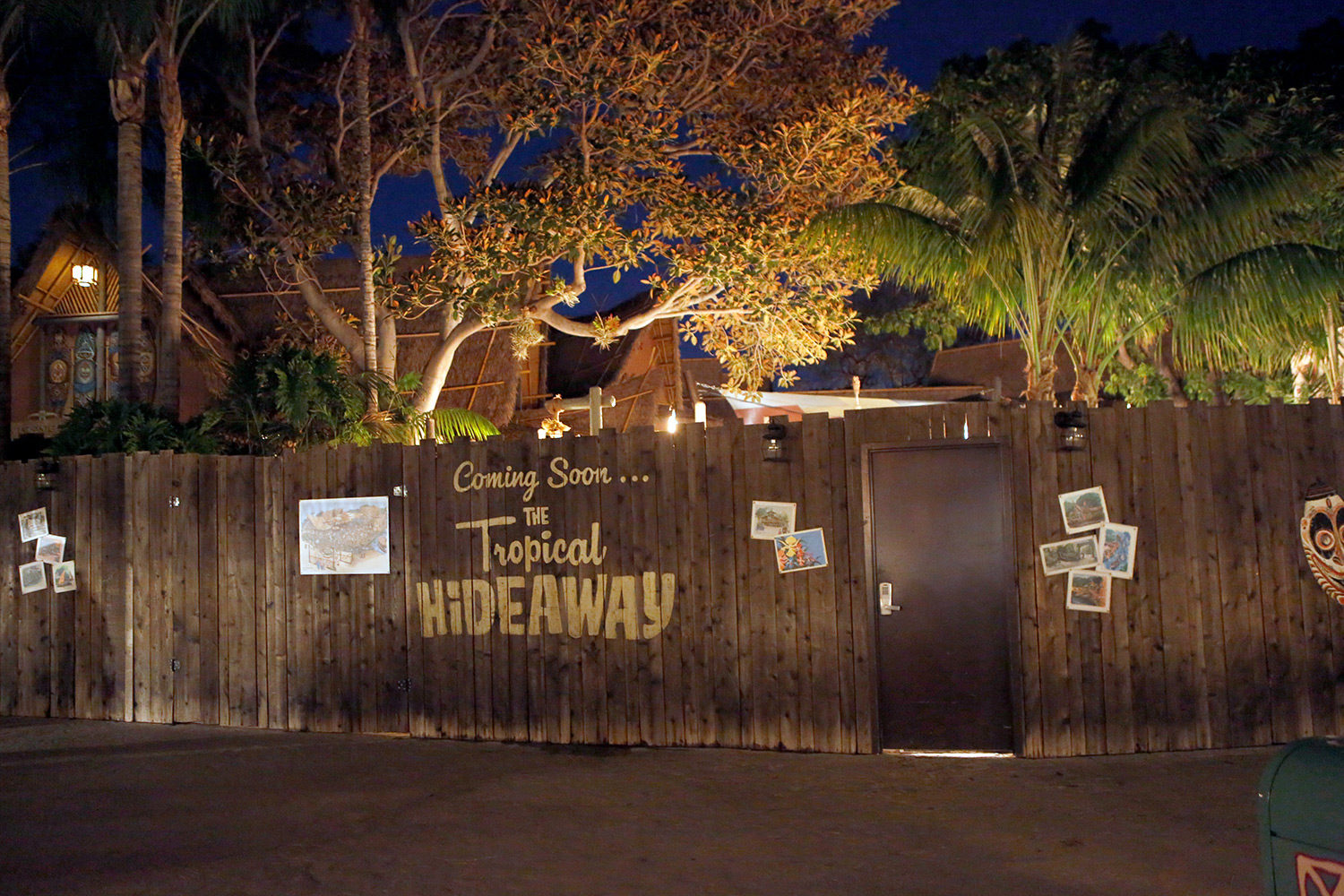 While you're in Adventureland, look for these new keychains!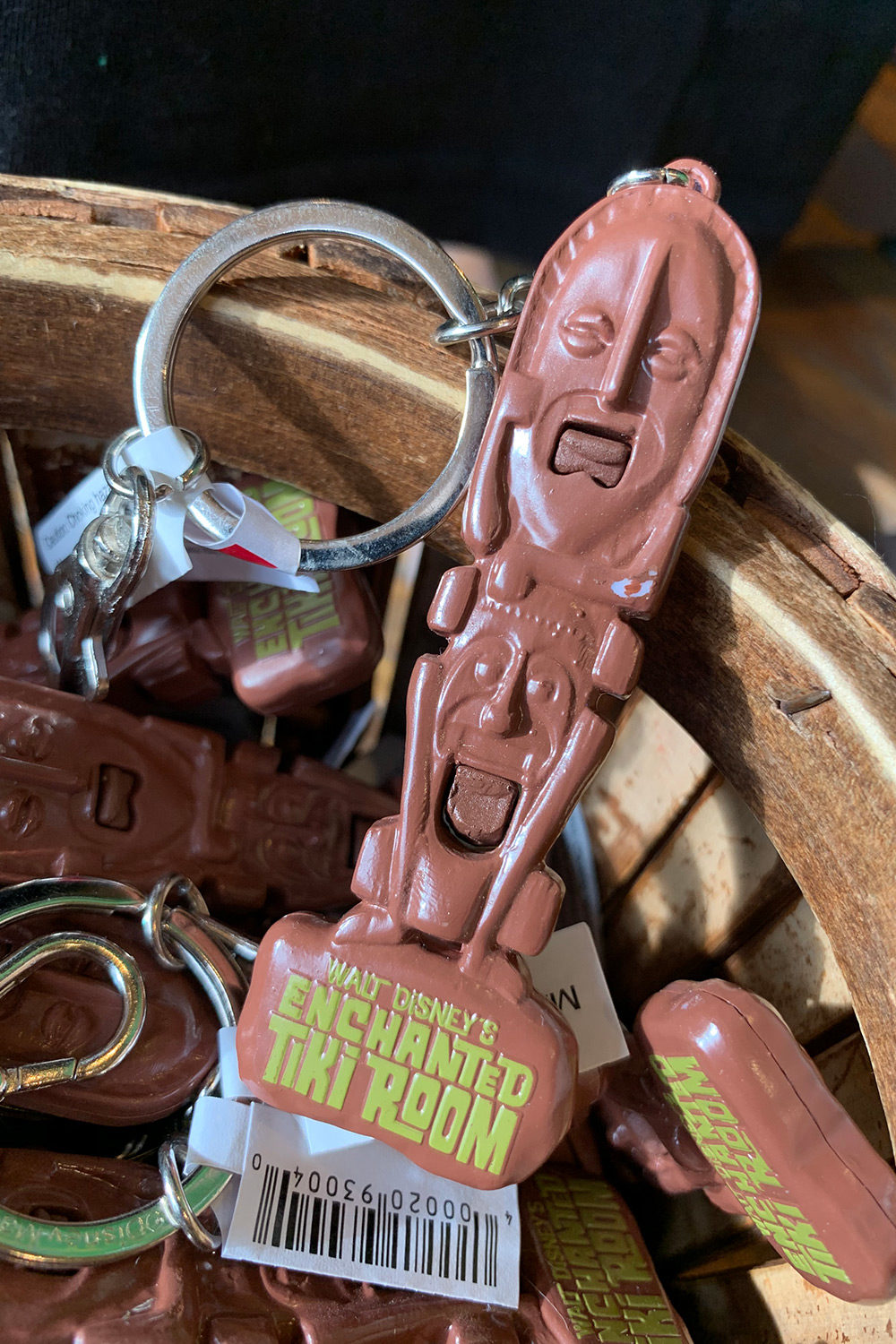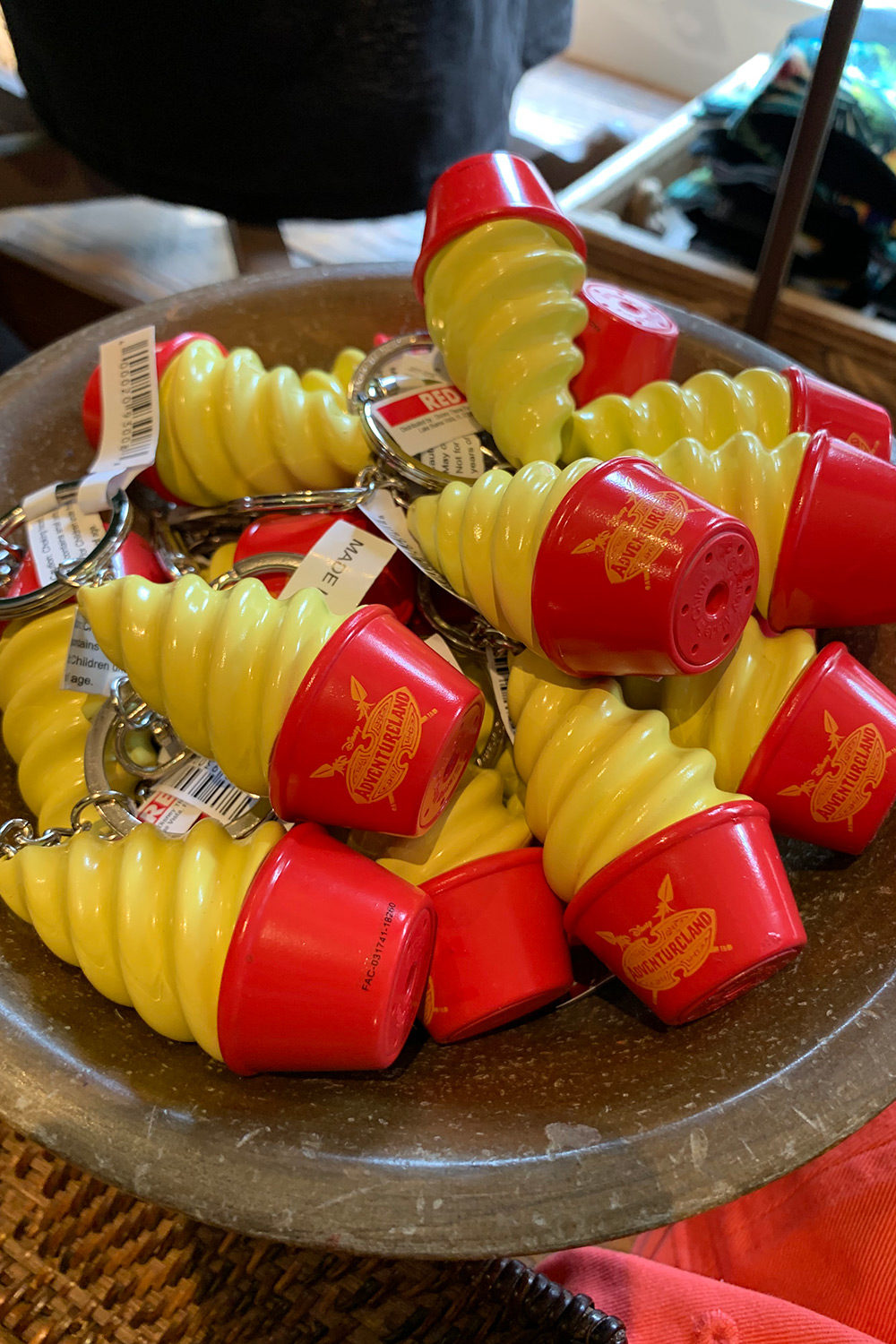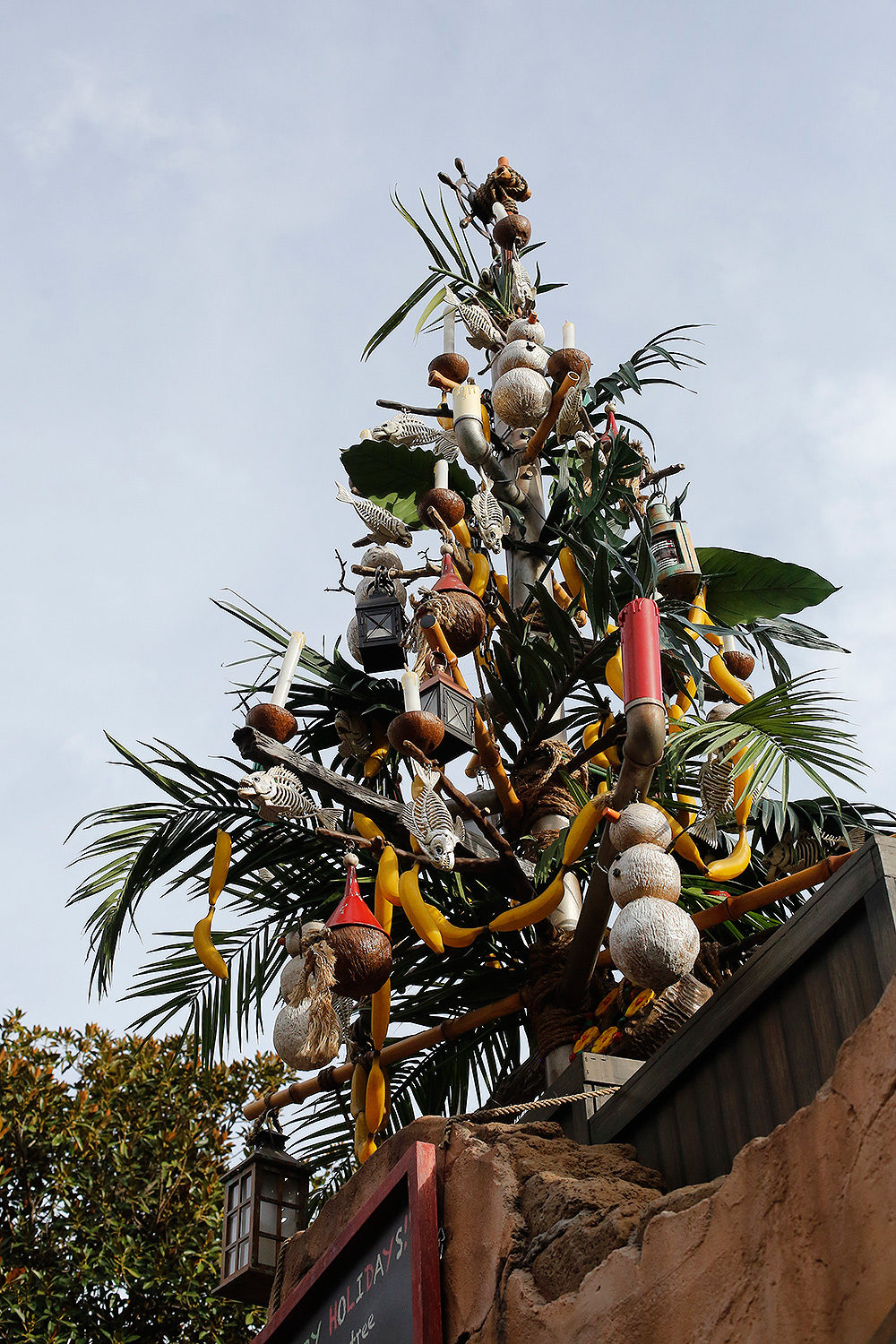 THE ART OF MARY POPPINS RETURNS

Over at the Main Street Opera House, The Art of Mary Poppins Returns exhibit has taken up residence in the lobby of Great Moments with Mr. Lincoln. Original art, costumes, props and more are on display. It's great that they do this as it makes the parks even more enjoyable on subsequent visits.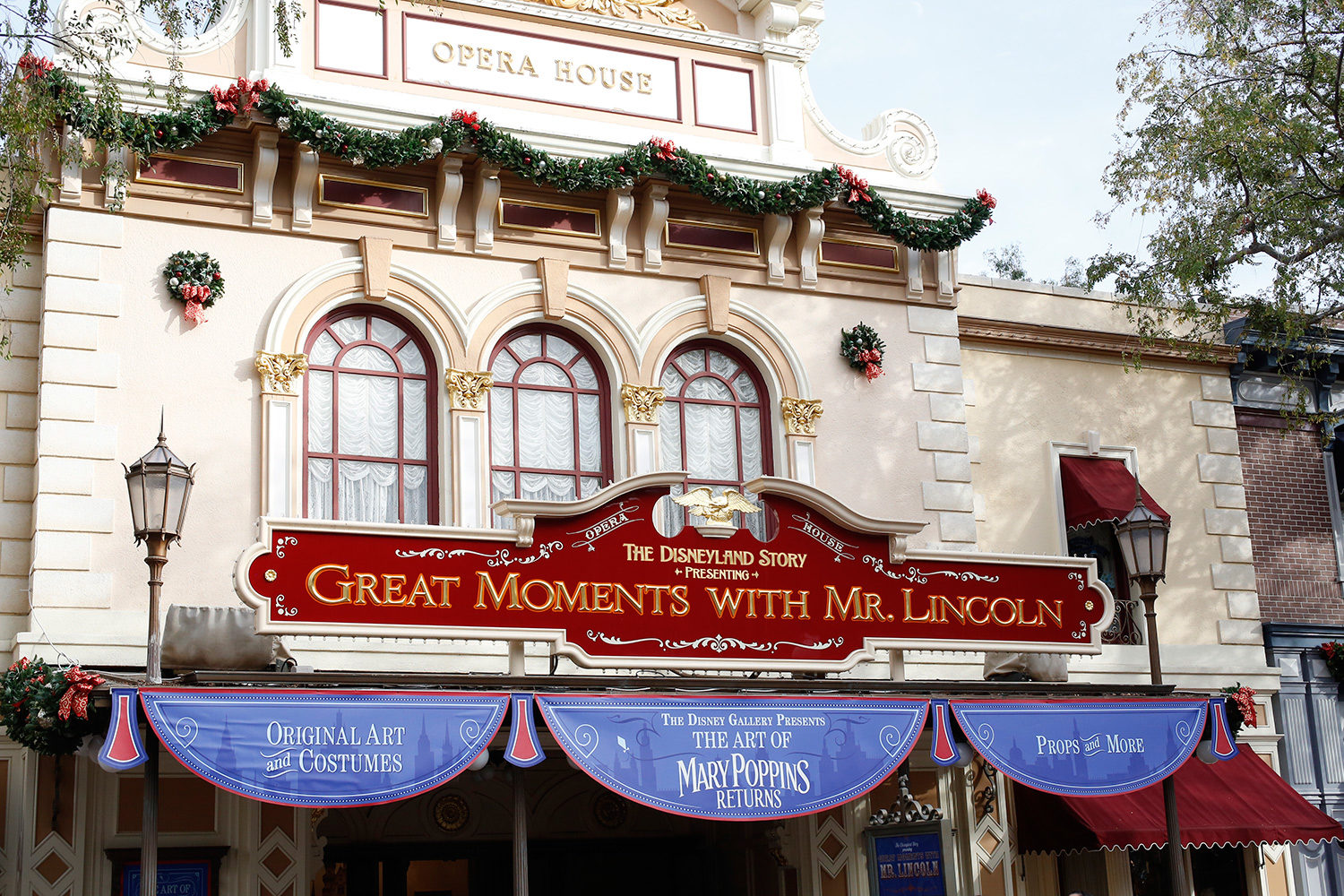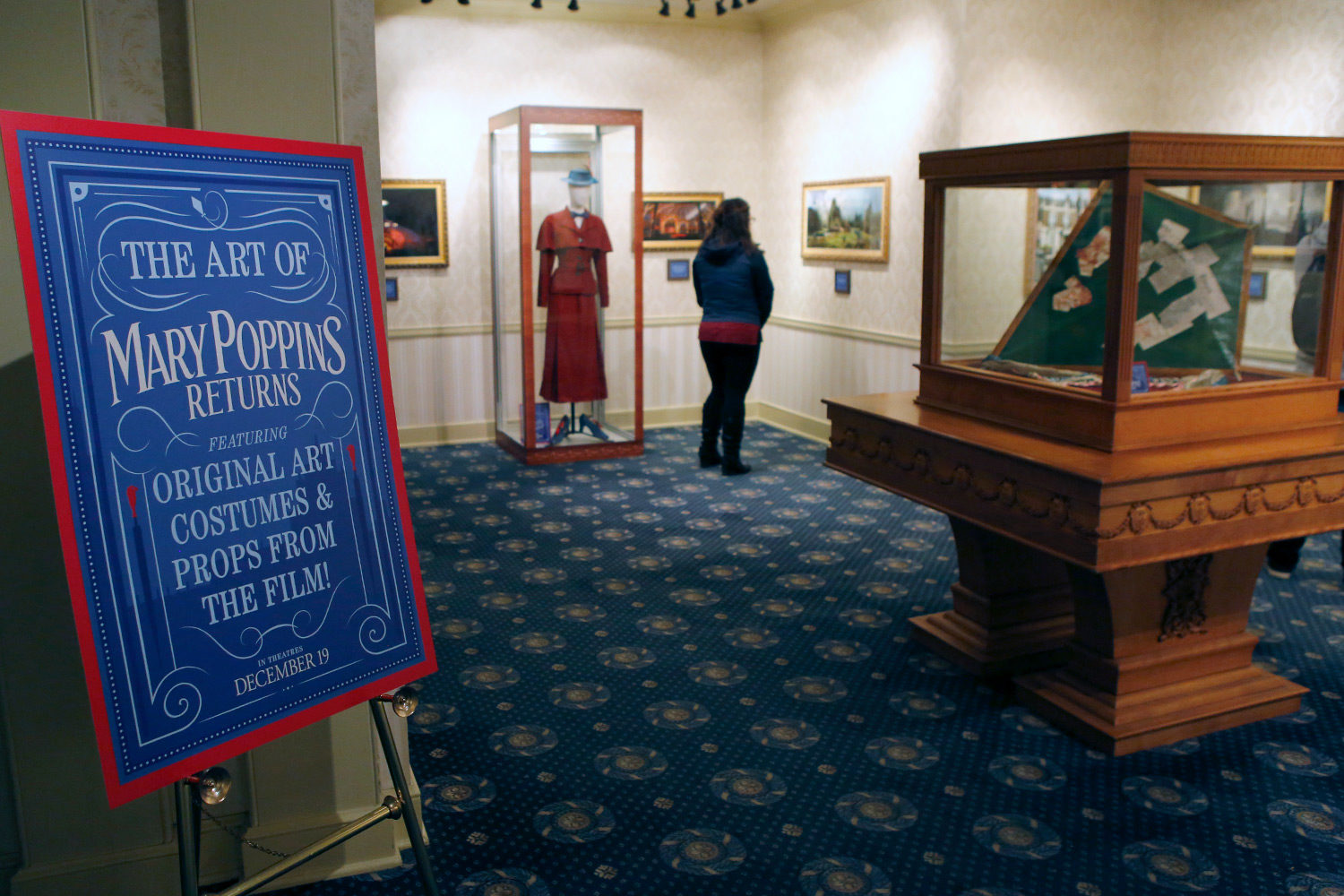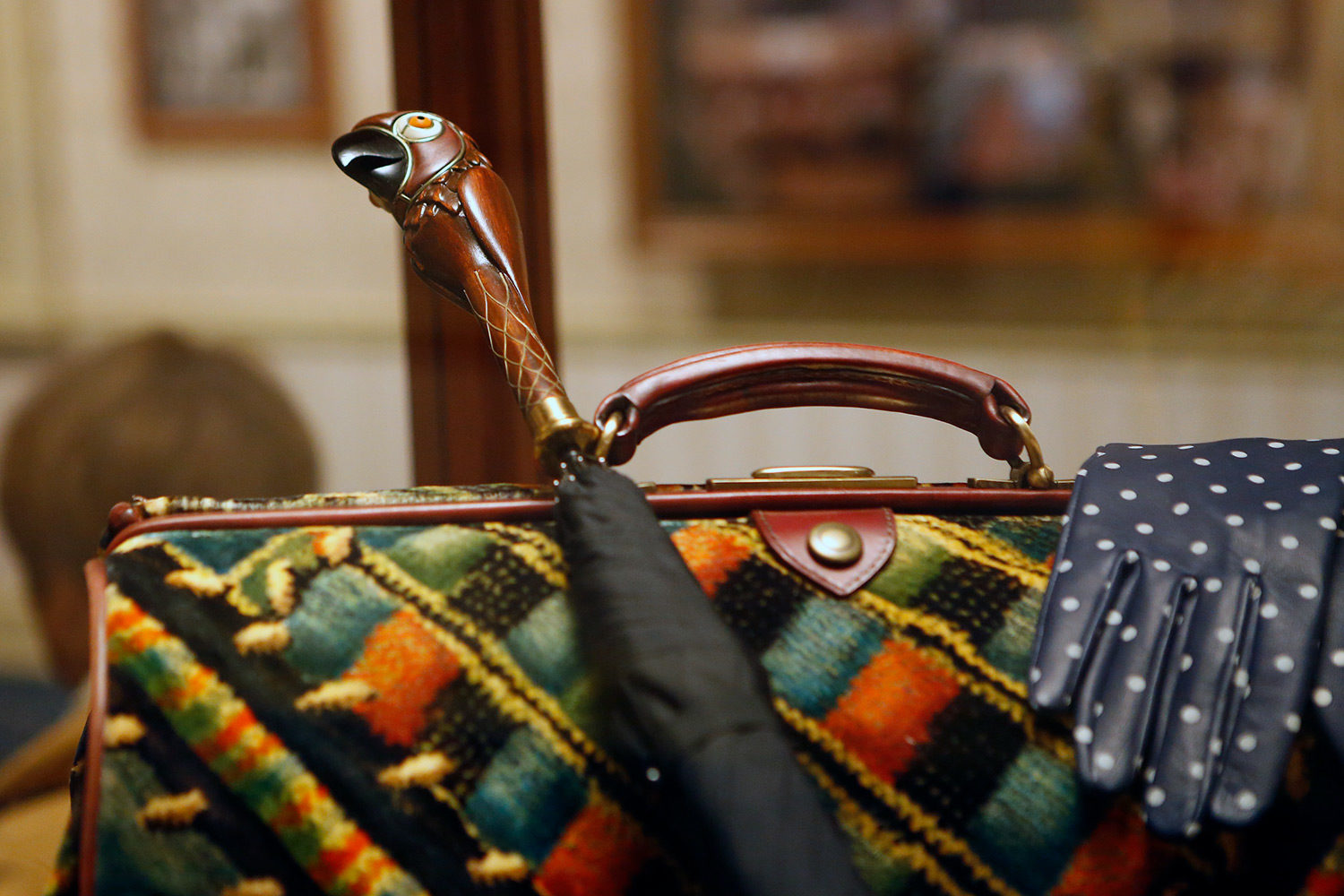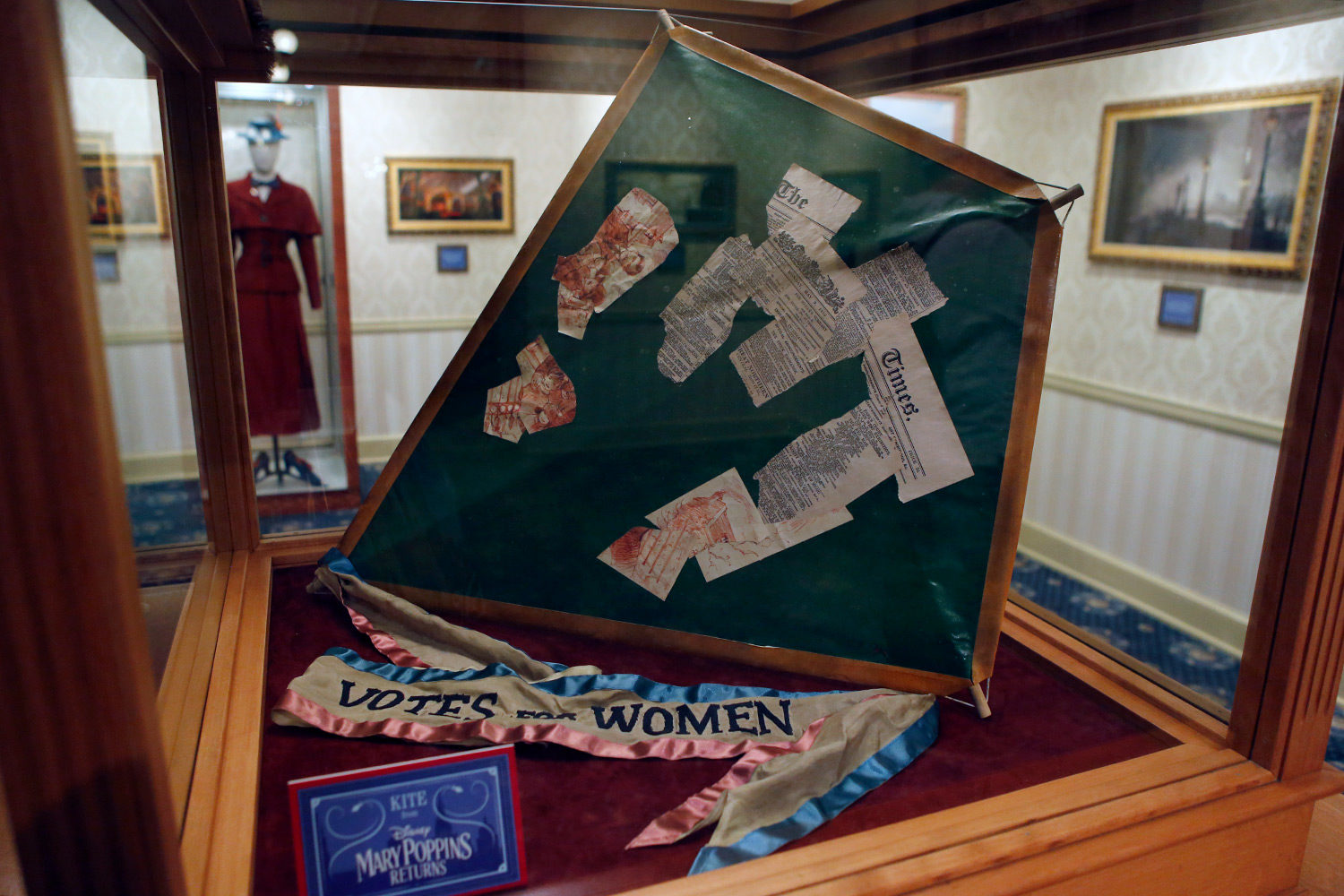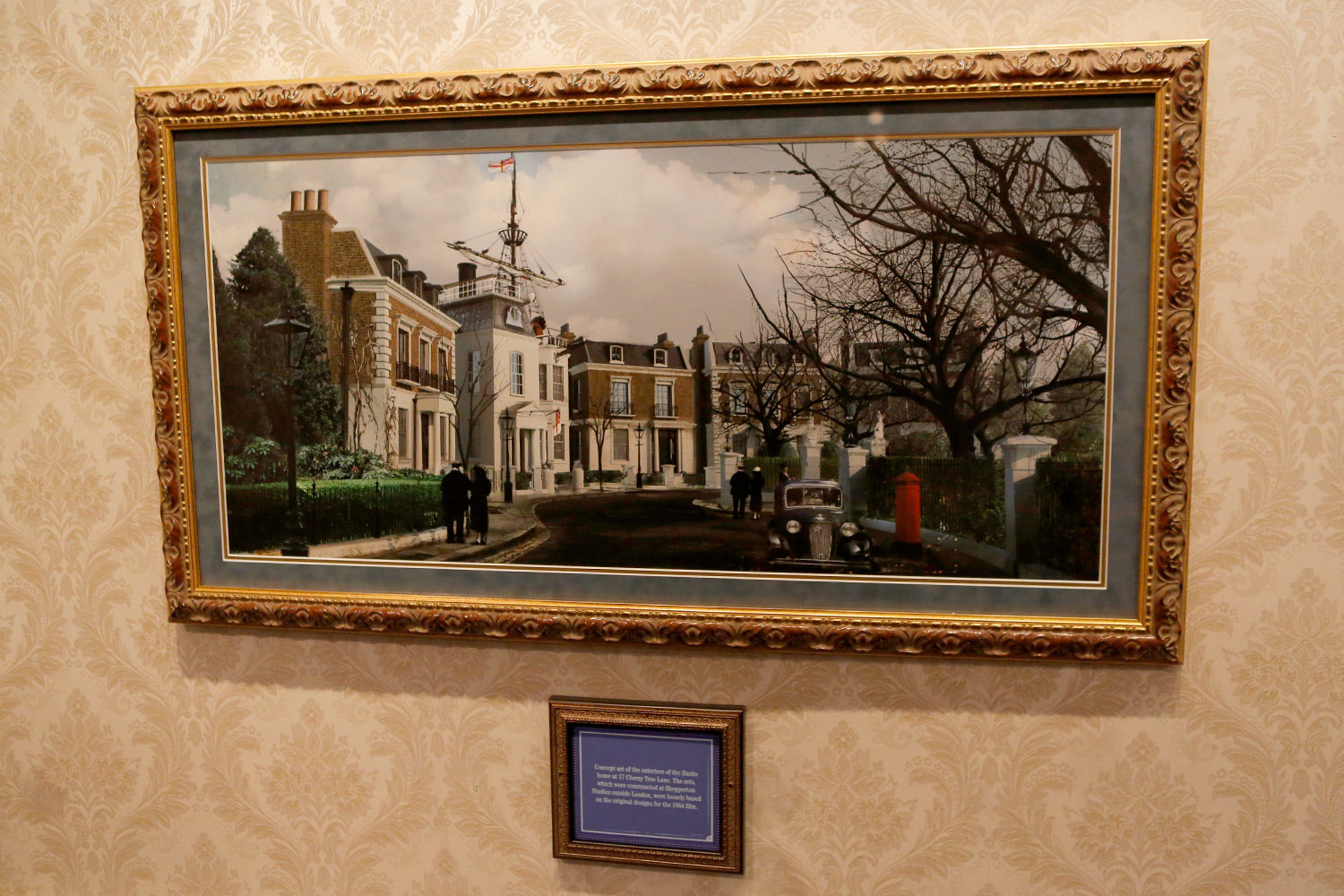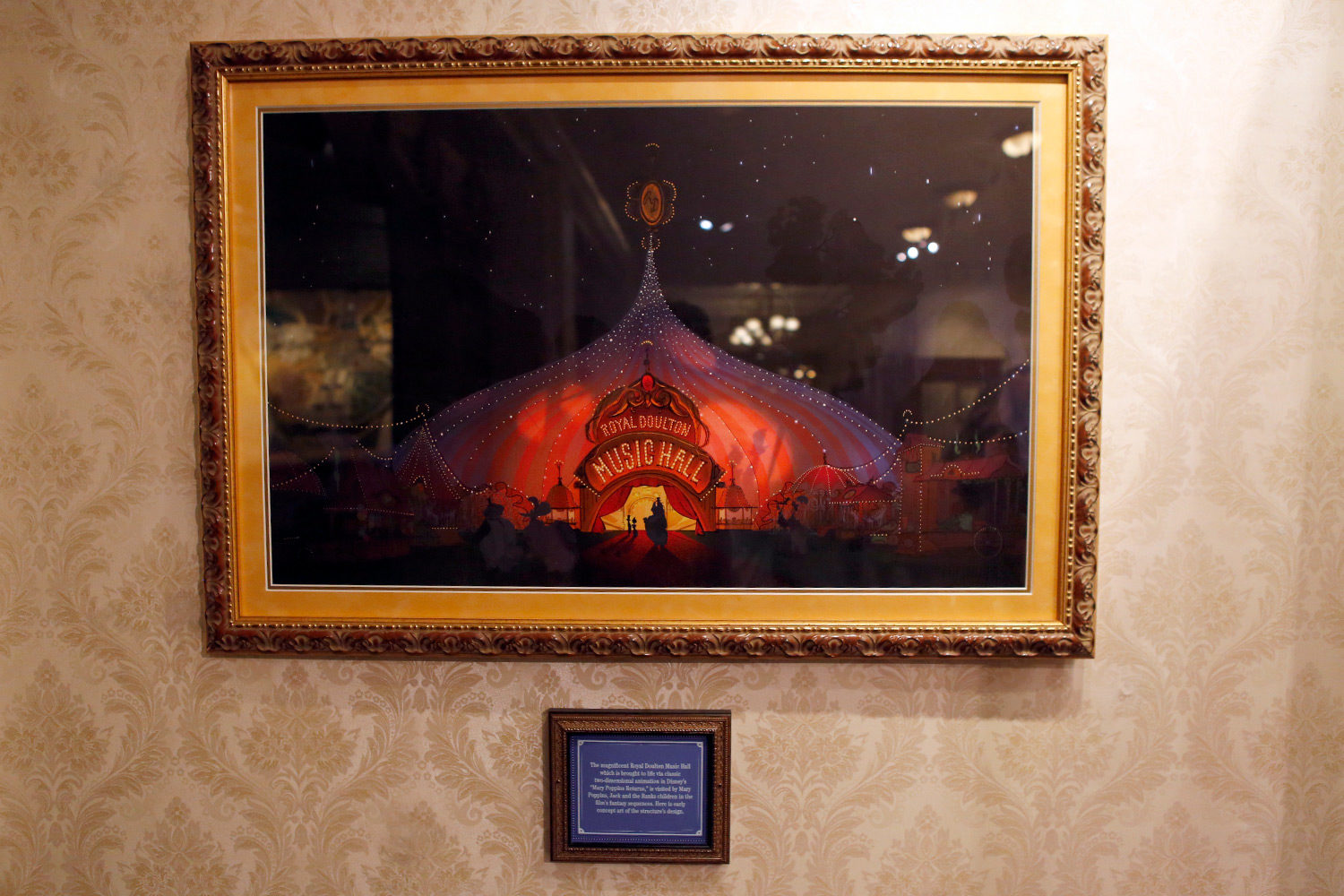 And for a limited time, you can get this neat spoon at a few food locations on Main Street, U.S.A., including Jolly Holiday Bakery & Cafe.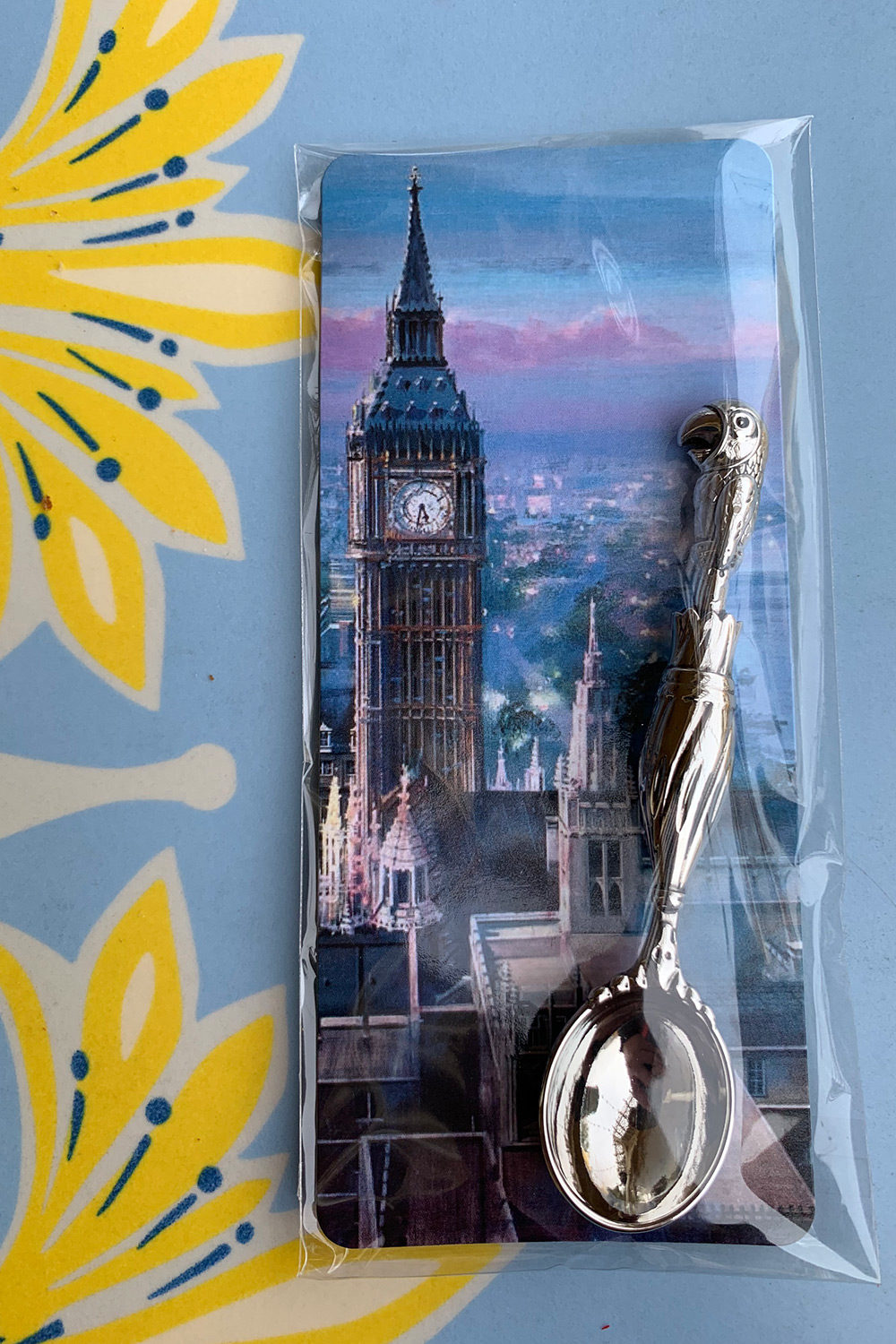 MATTERHORN BOBSLEDS RETURN
The classic Matterhorn reopens and with it, a new entry way, making it a lot more efficient in handling standby, fastpass, and single riders. The recent refurbishment does appear as if it has made the ride smoother, but I've always loved this ride anyway so I'm not the best person to judge.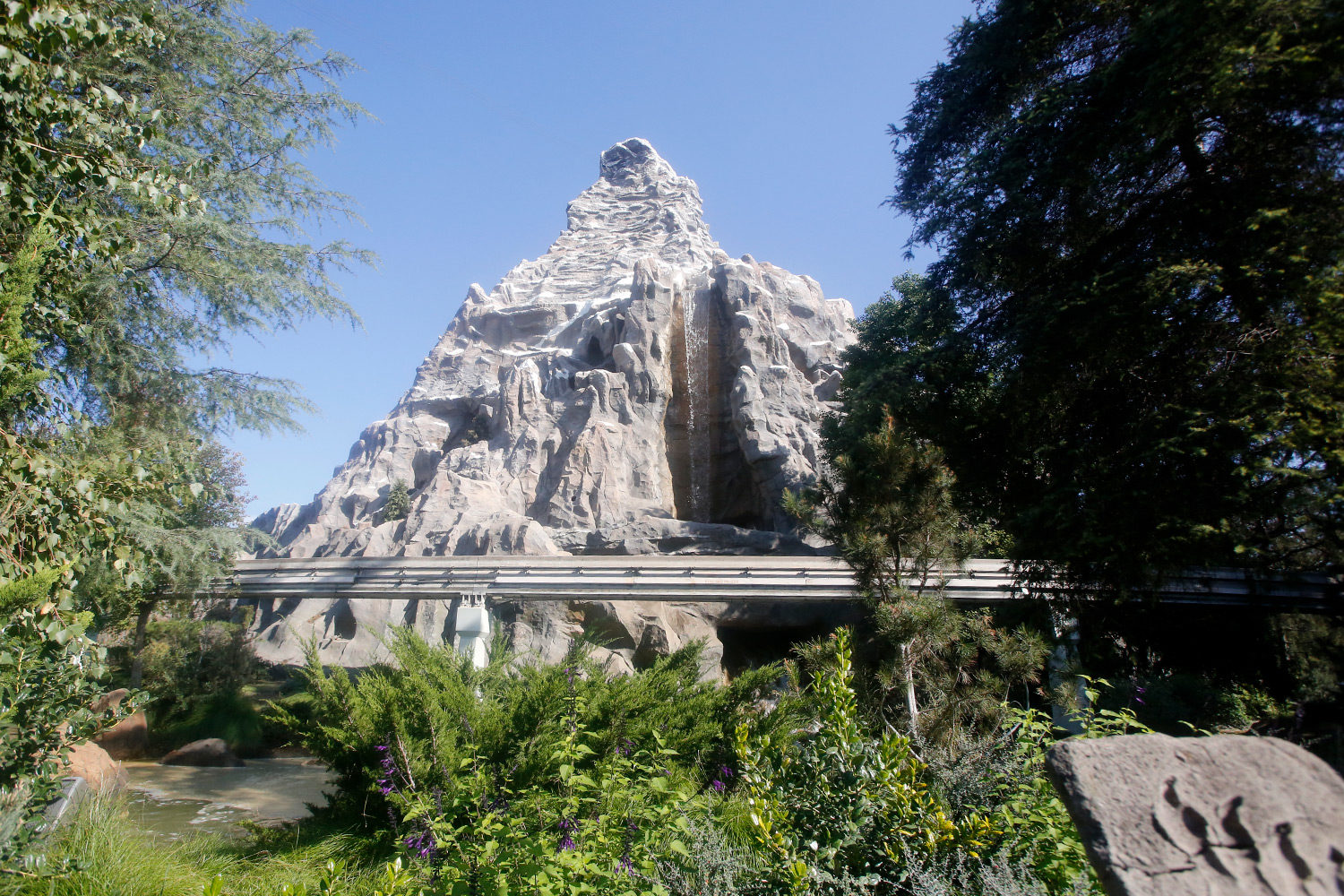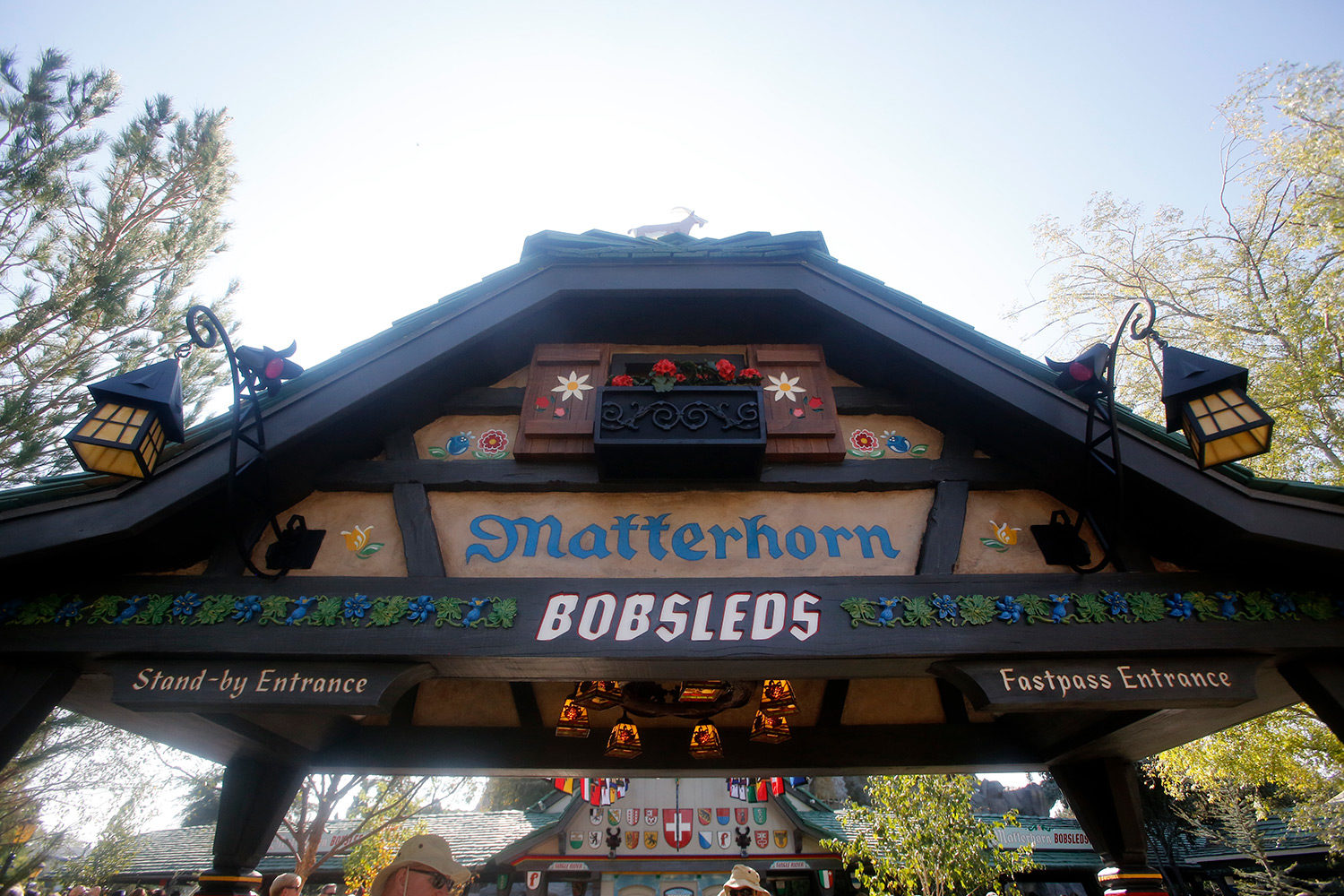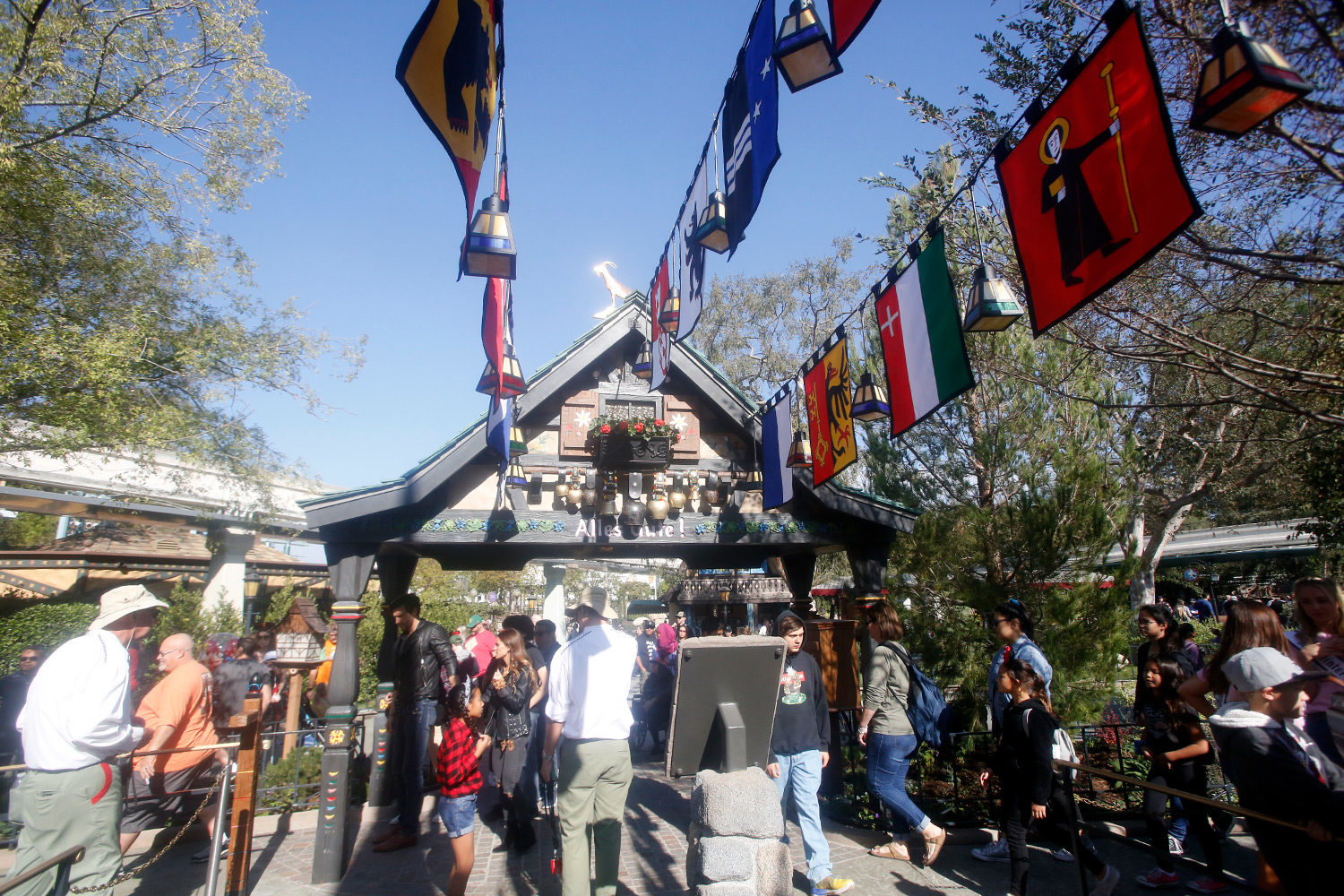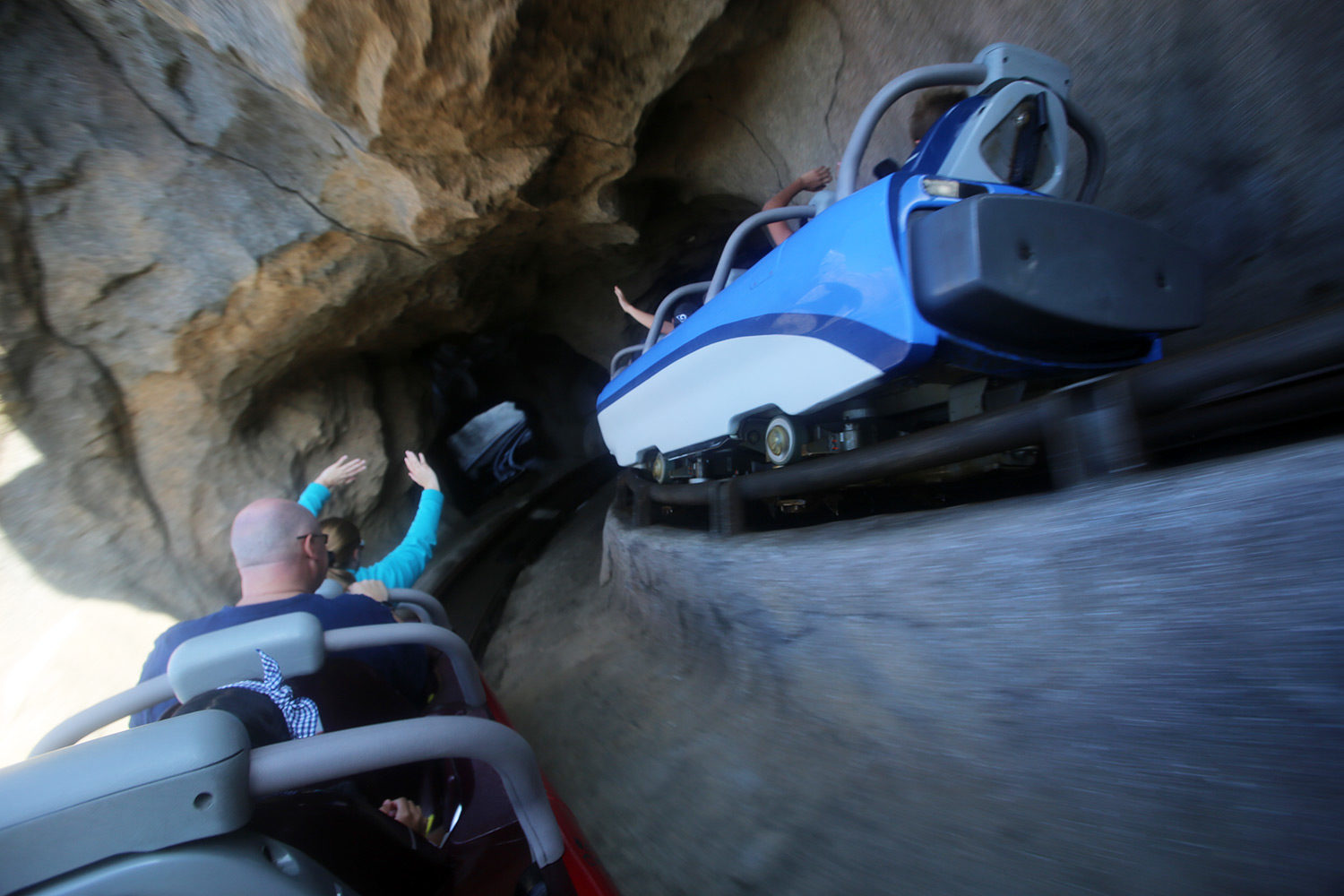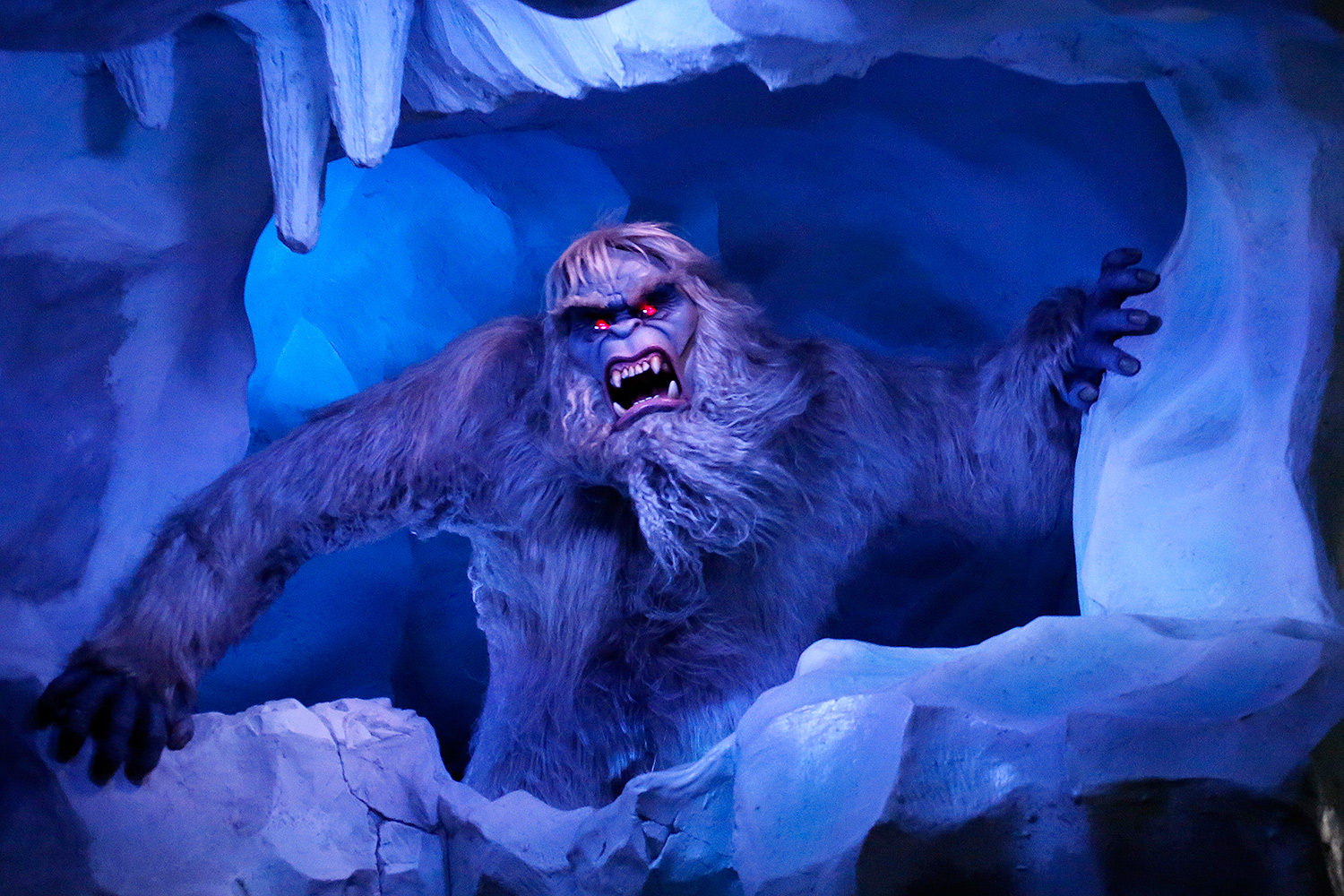 DISNEY PLAY – FORTUNE TELLING FUN
A new feature in the Disney Play app (download if you haven't already) is a new way to play involving Esmeralda on Main Street, U.S.A. and Fortune Red in New Orleans Square (didn't know that was his name did ya?). According to the Disney Parks Blog, activating the app while standing in front of the kiosk will present a story card free fo charge.

I went ahead and gave it a try and it worked! Next time you're walking through, give it a whirl.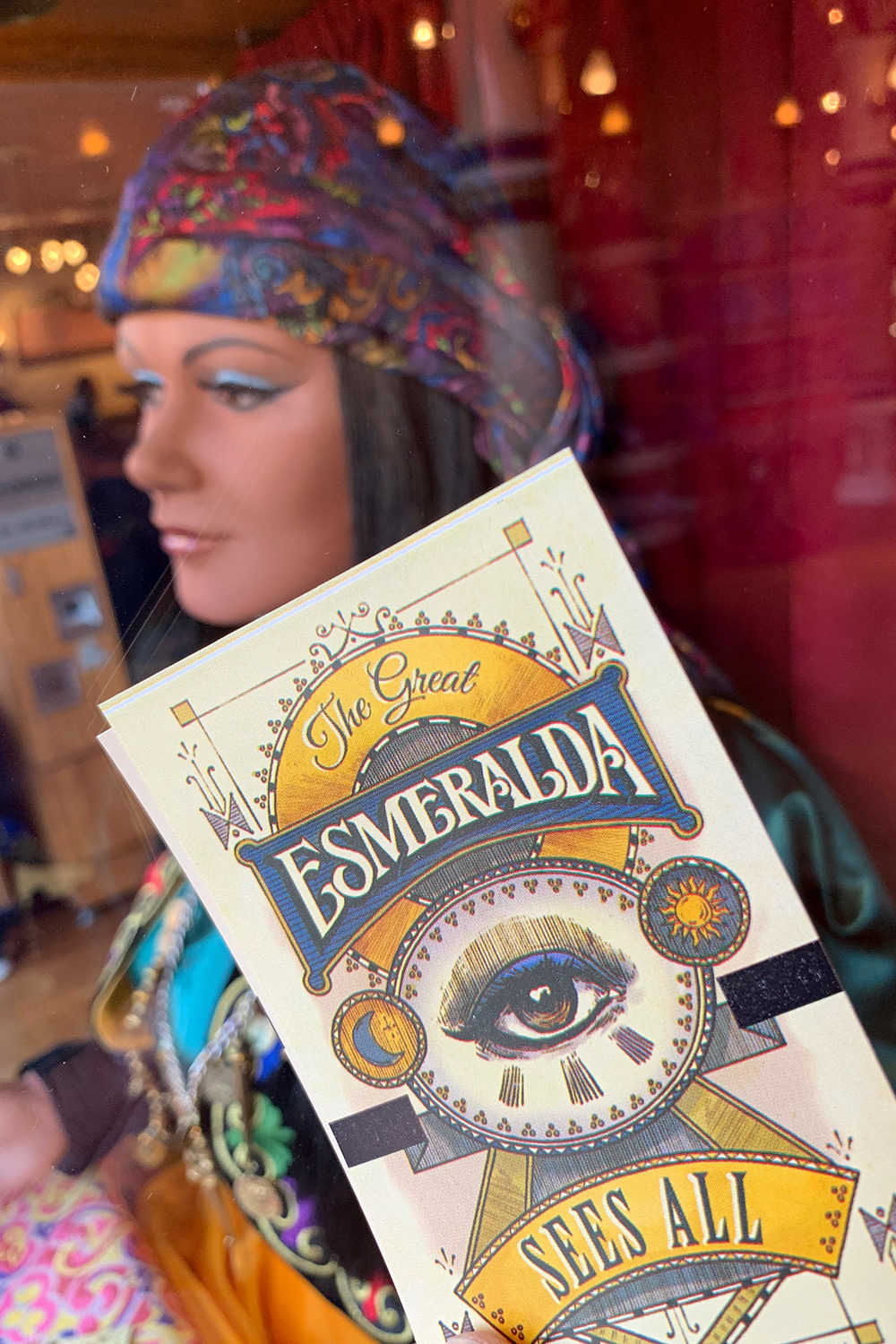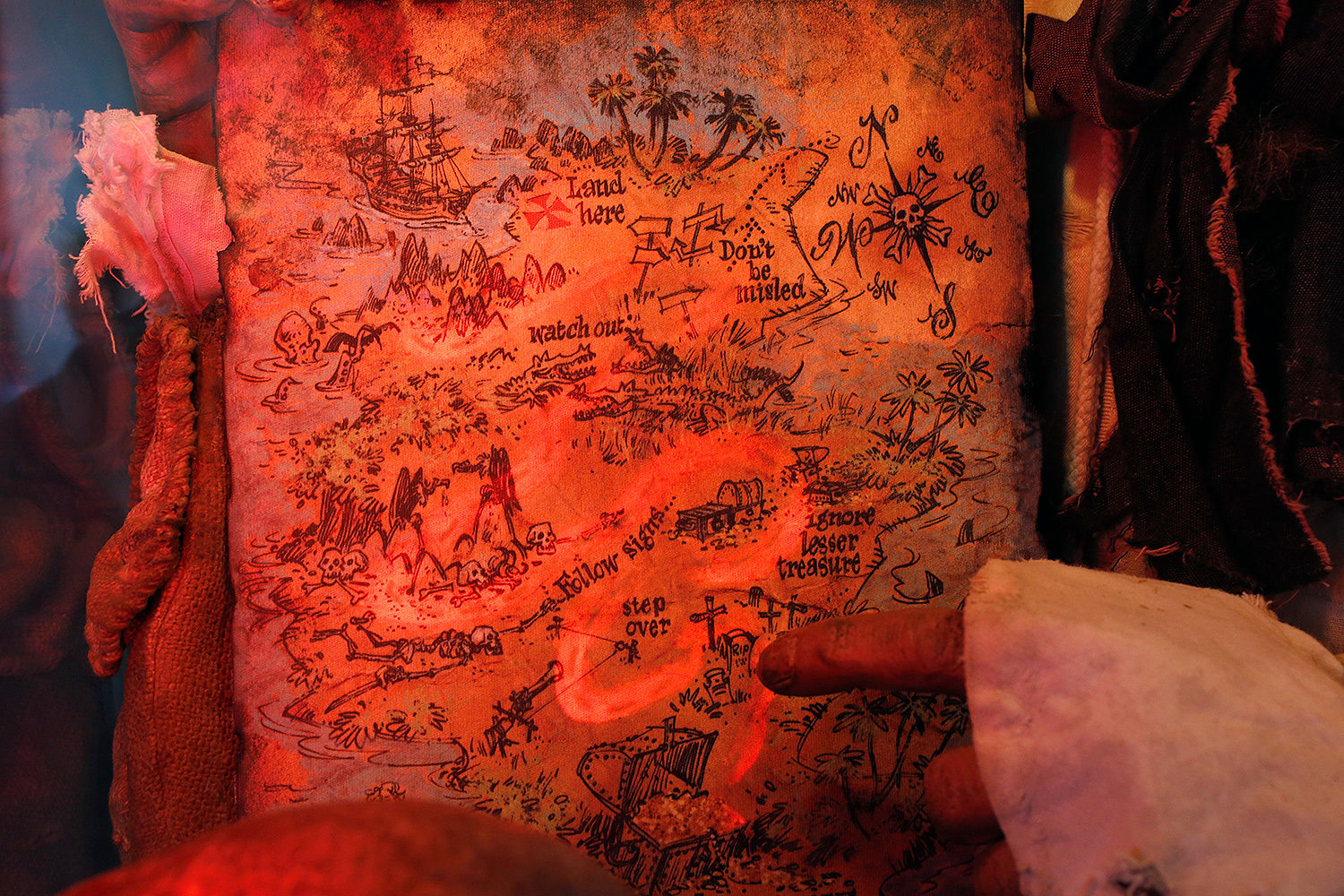 FESTIVAL OF HOLIDAYS AND DISNEY CALIFORNIA ADVENTURE
Disneyland's sister park once again is celebrating the Festival of Holidays, which is a food and wine-type festival where guests can try a variety of foods and beverages. If you've done it before, not much has changed, but it's an added element of fun for visitors.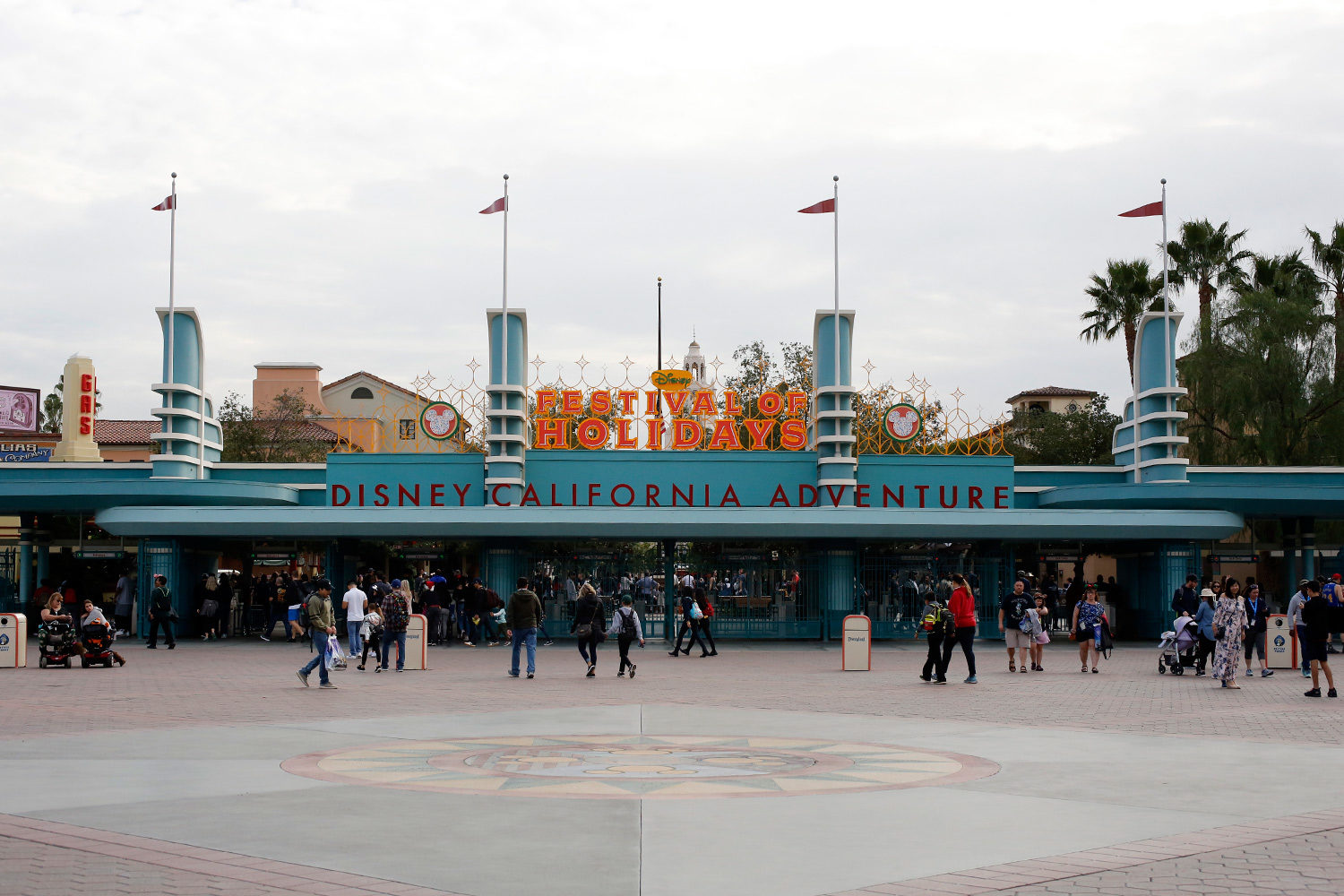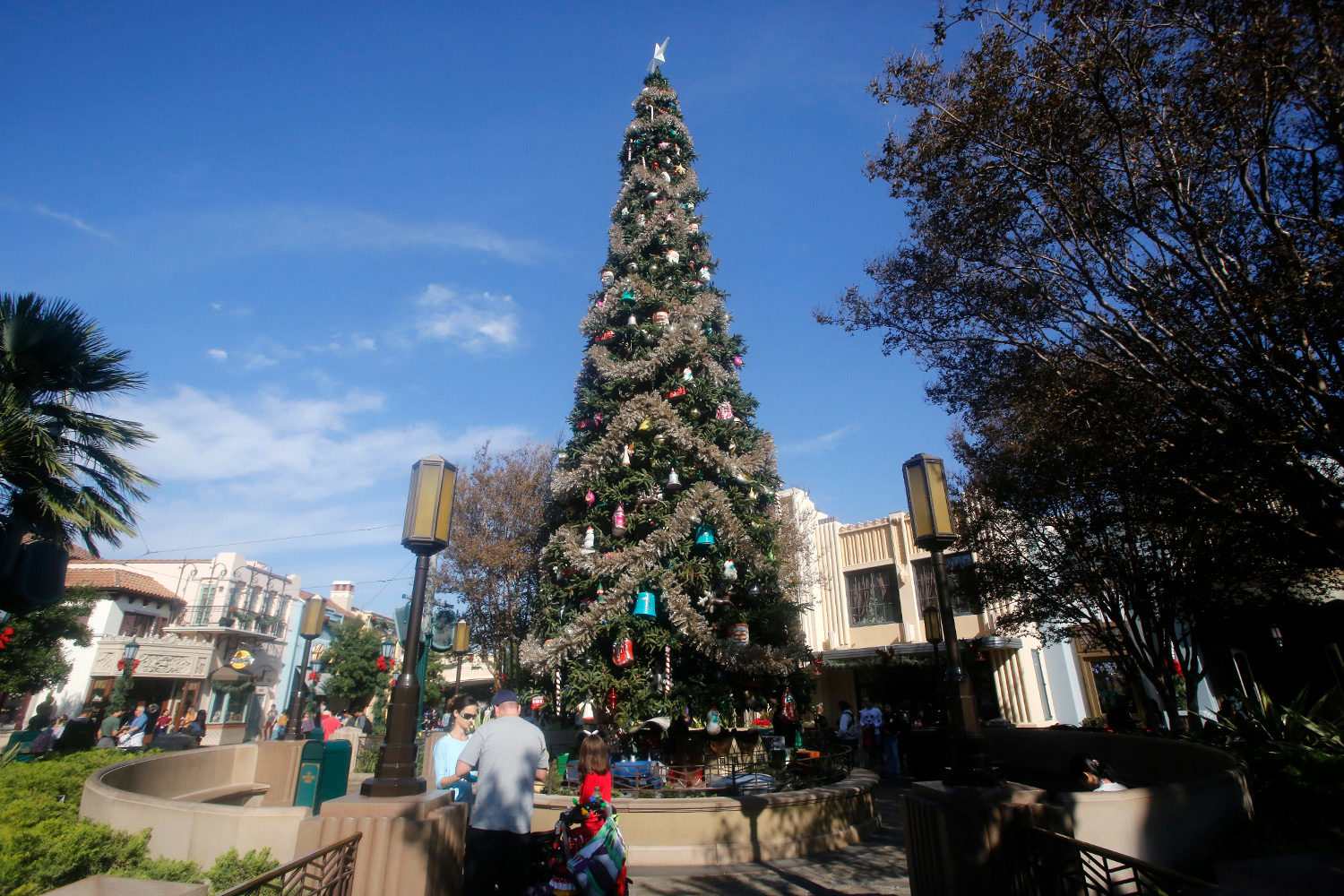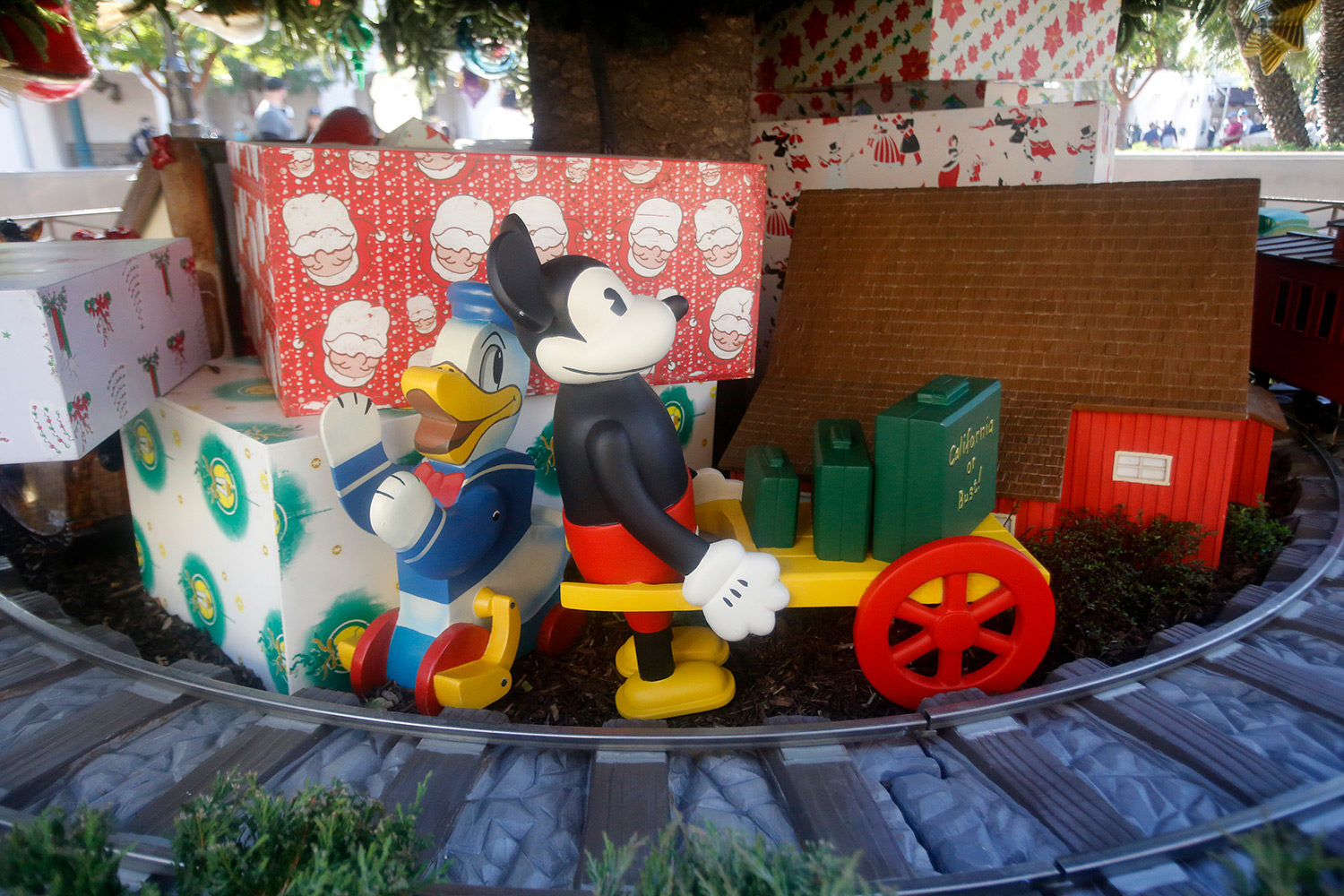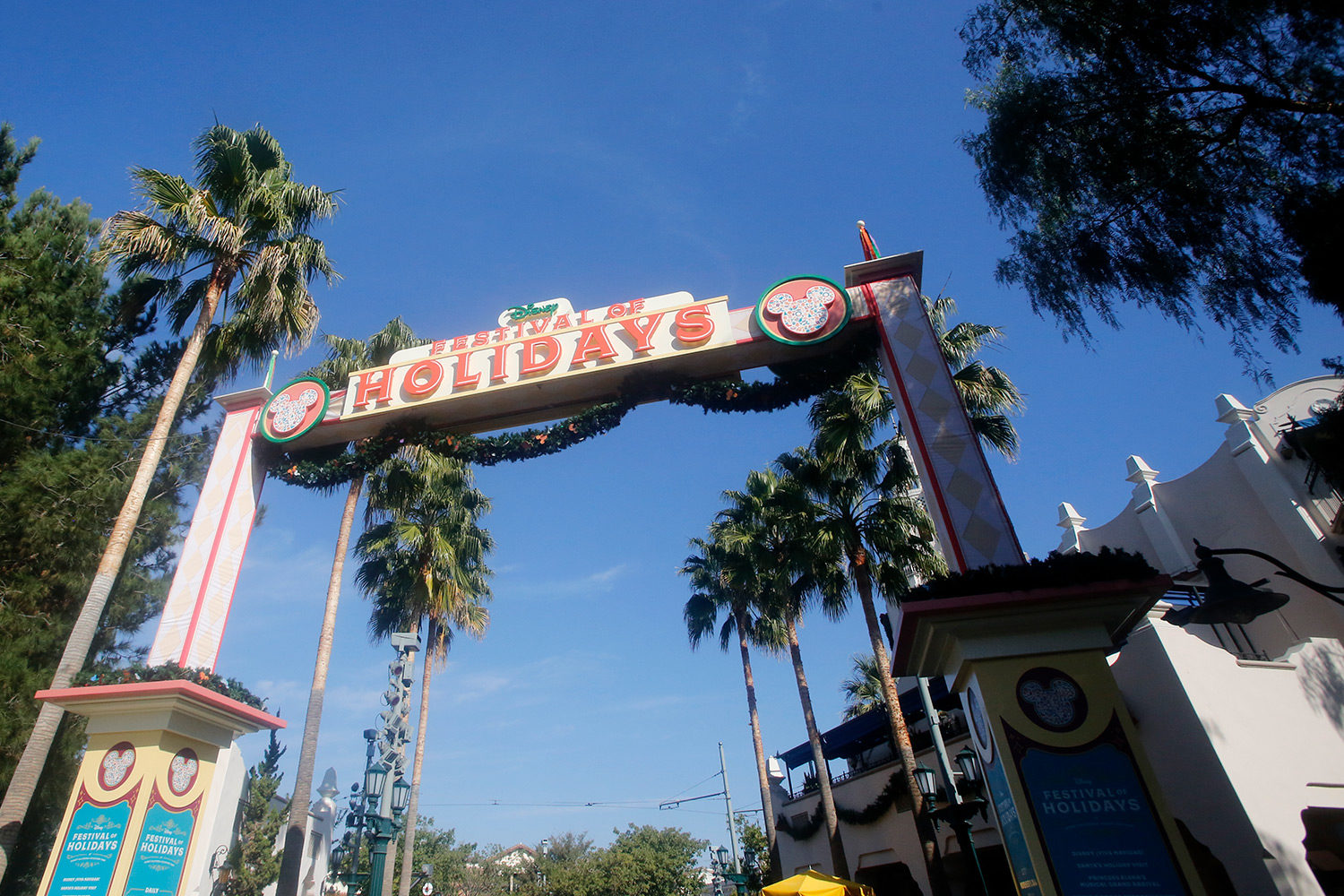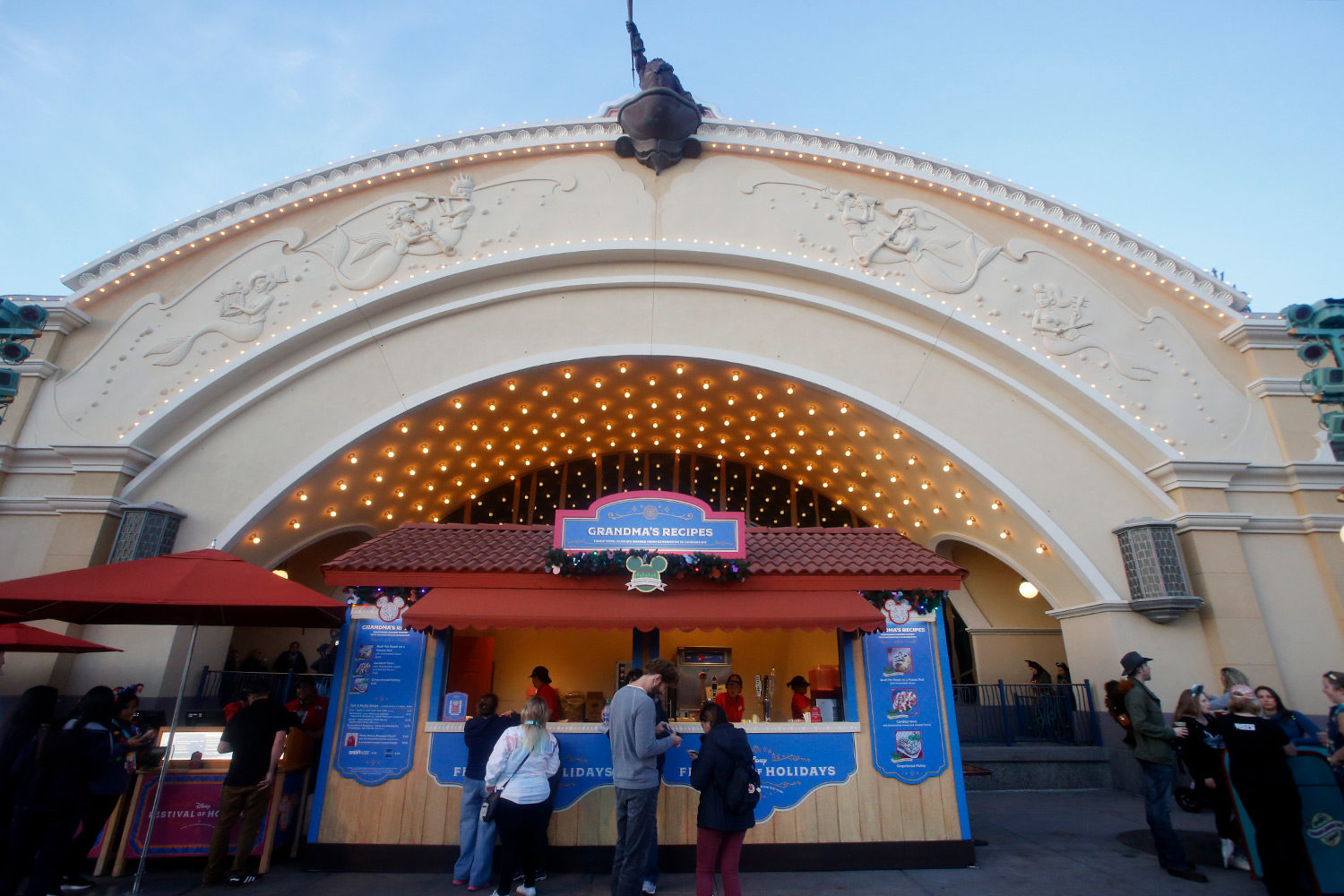 Cars Land and other parts of the park are getting in on the fun of Christmas decor. Pixar Pier being introduced this past summer hasn't gone full Christmas yet but perhaps next year?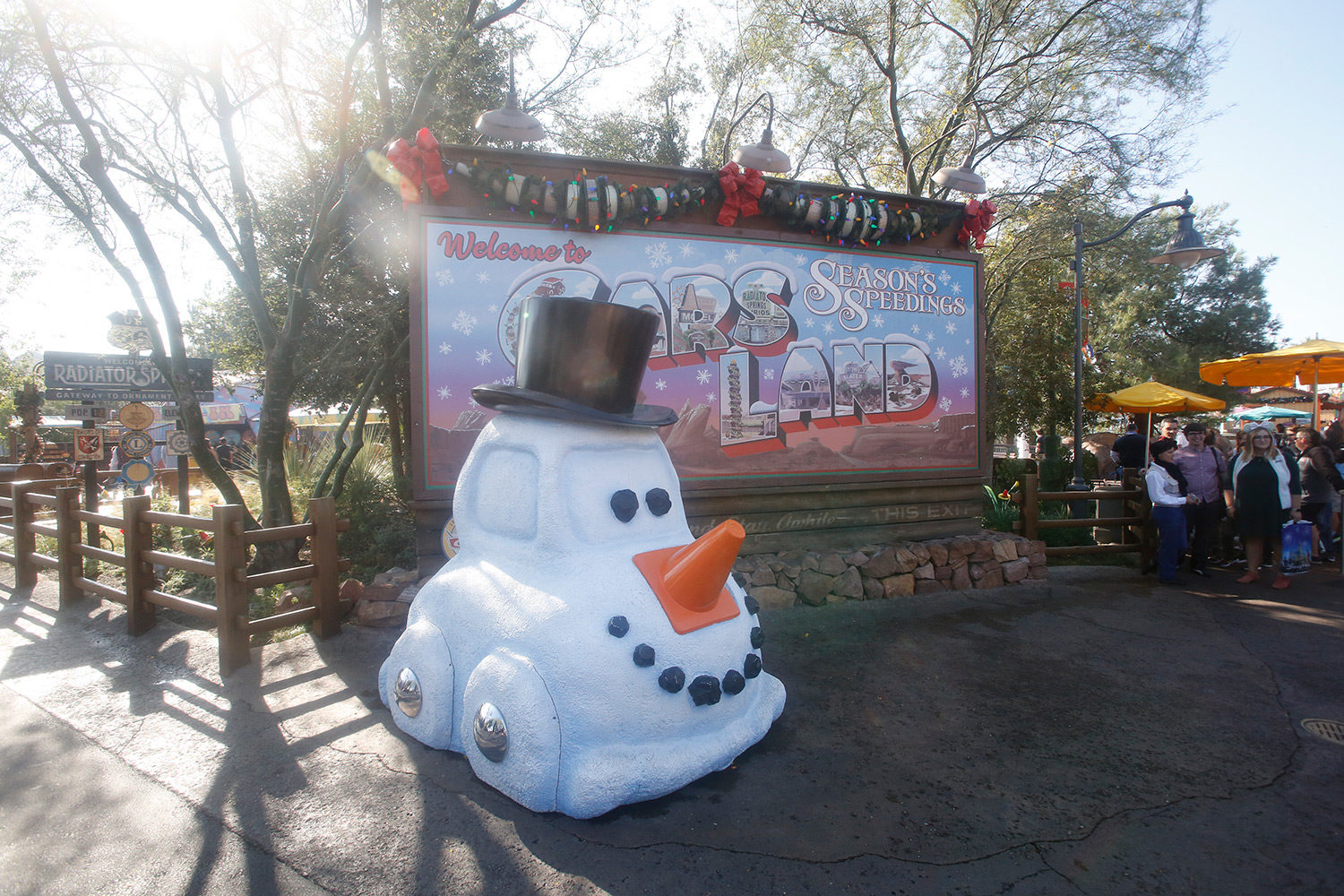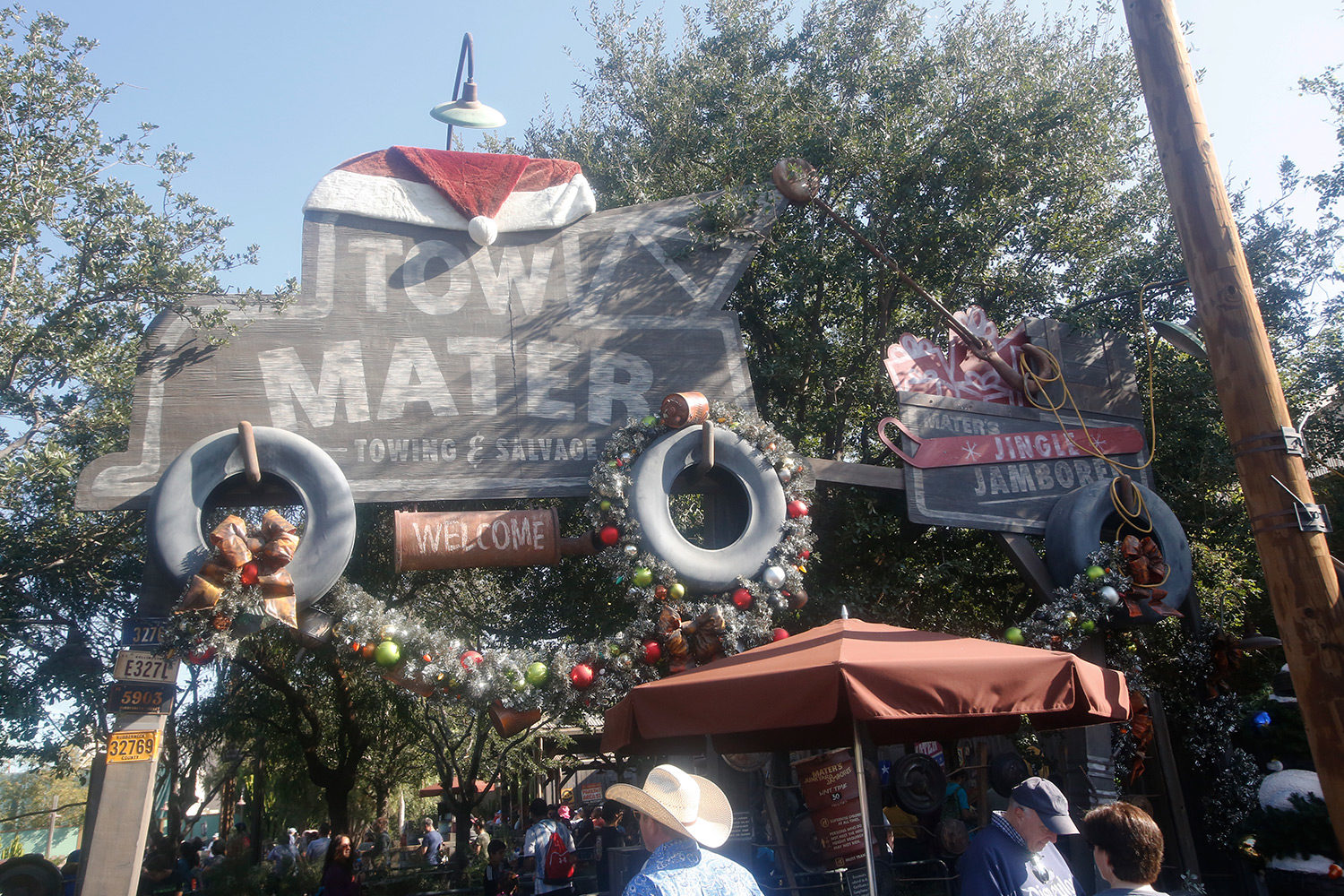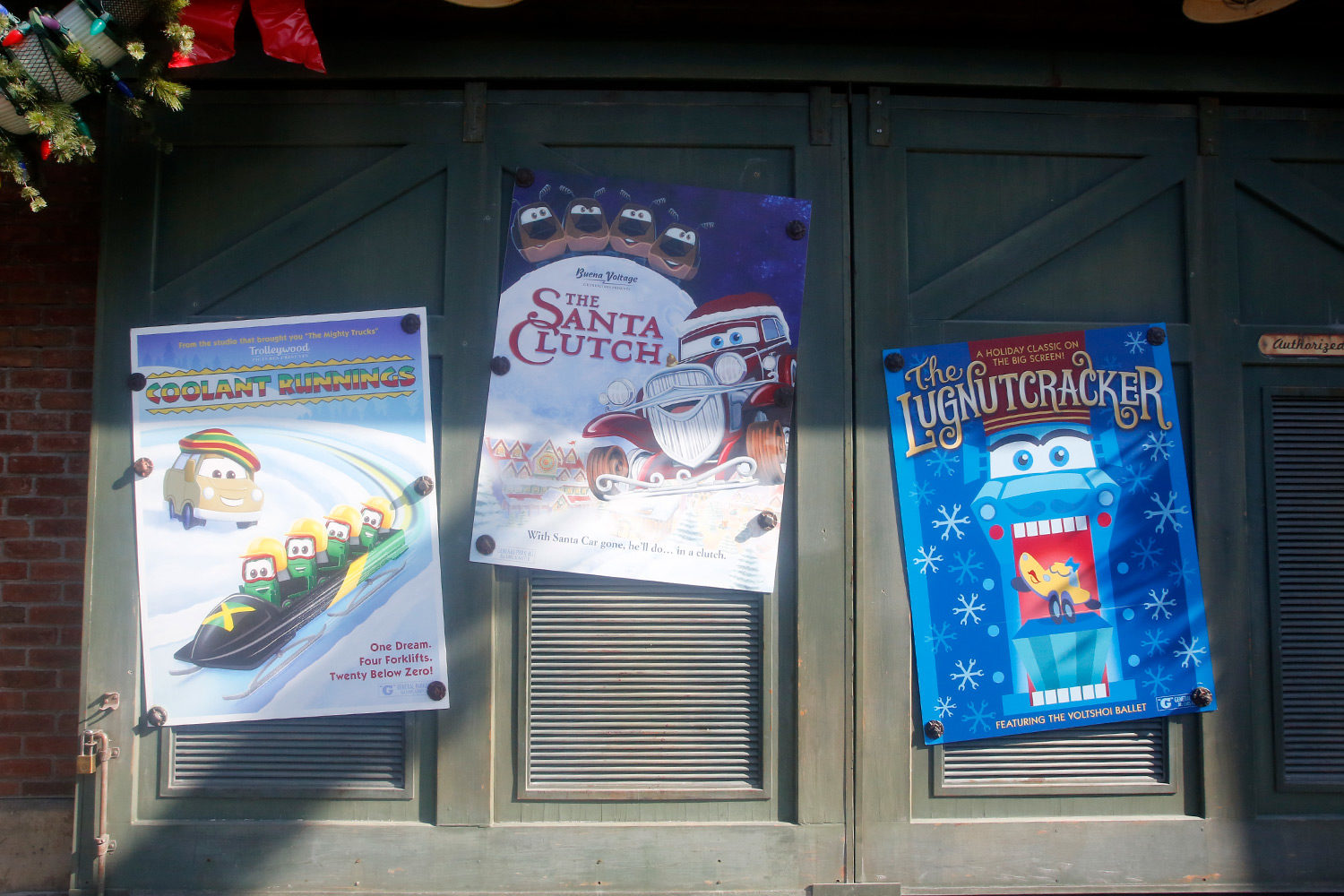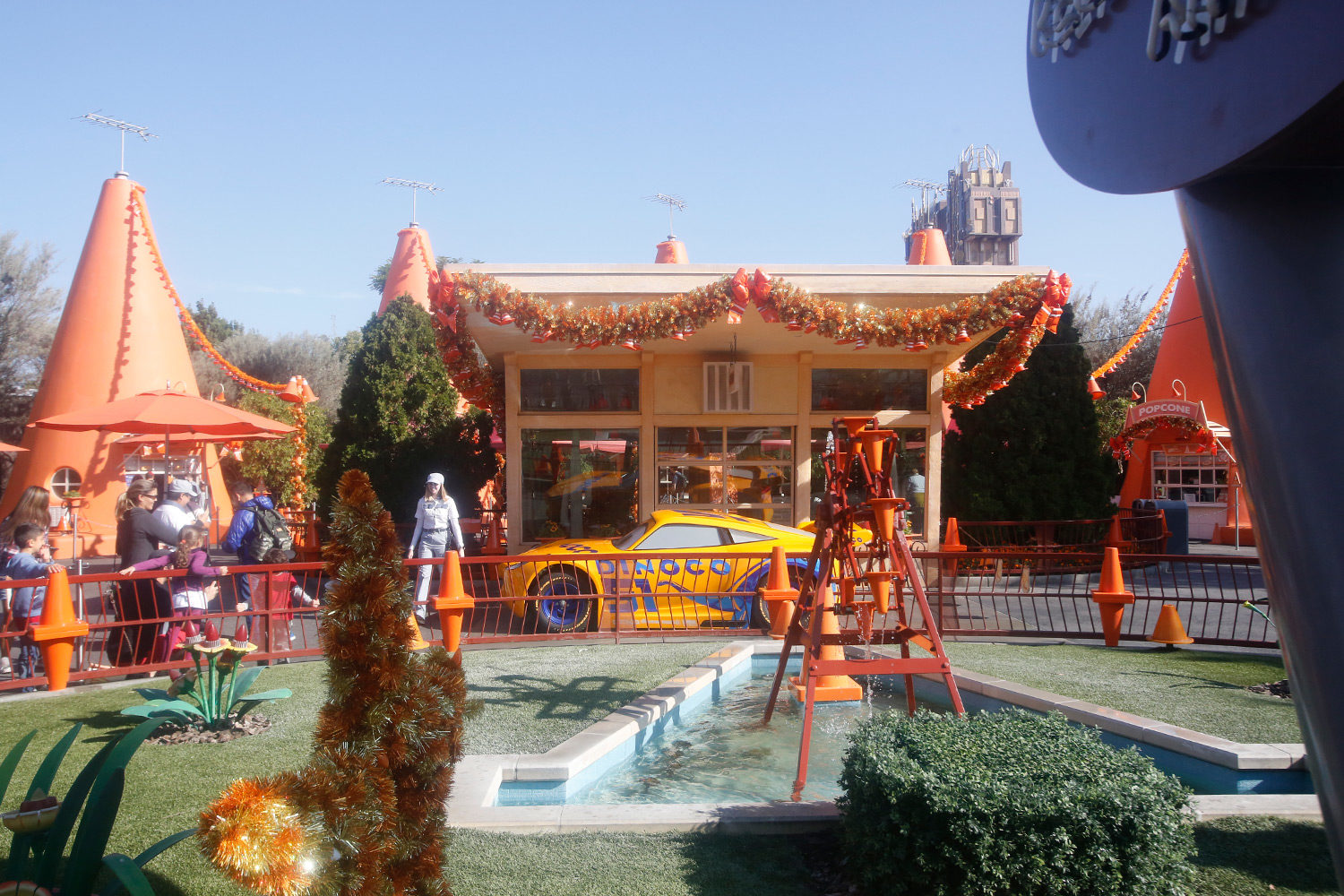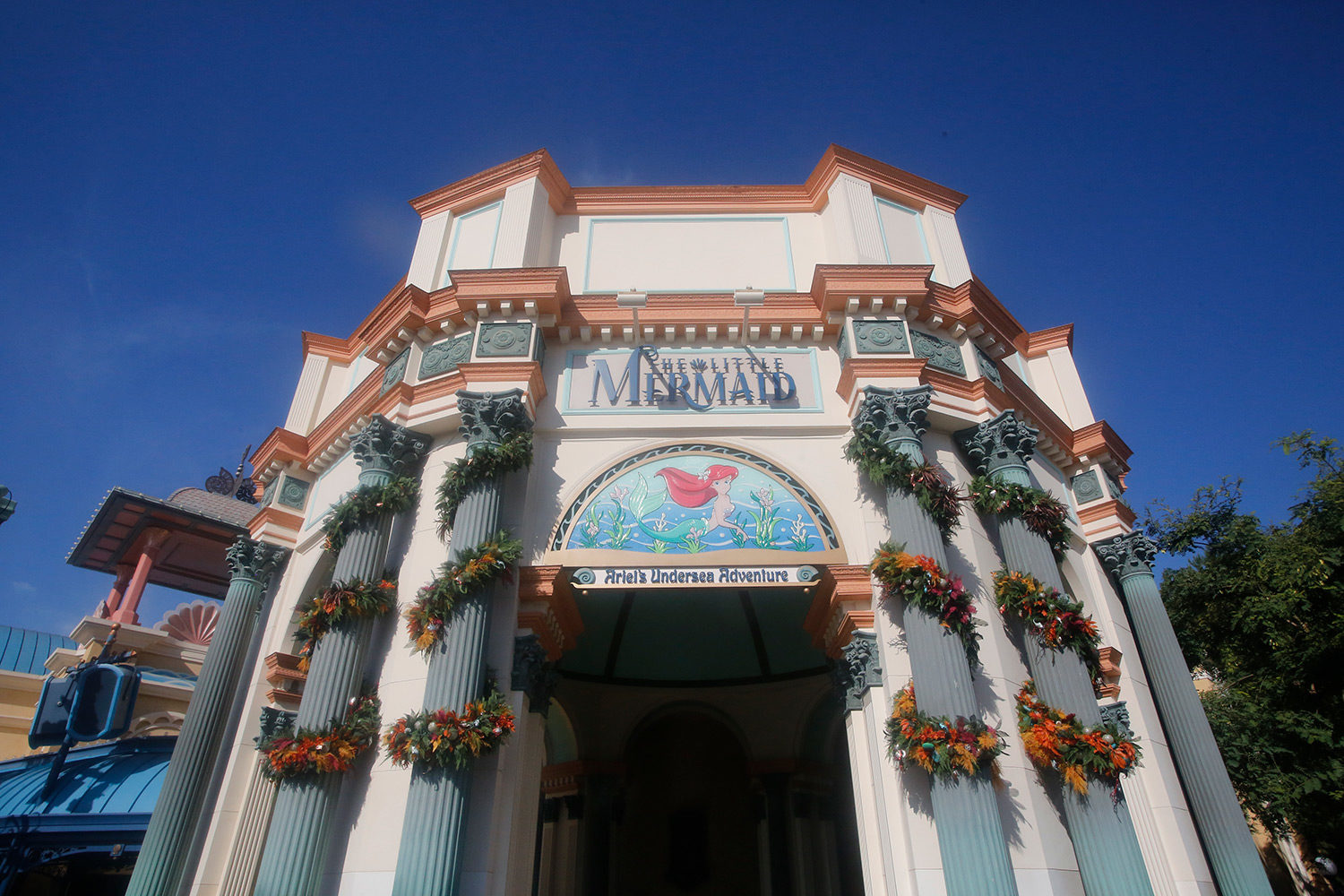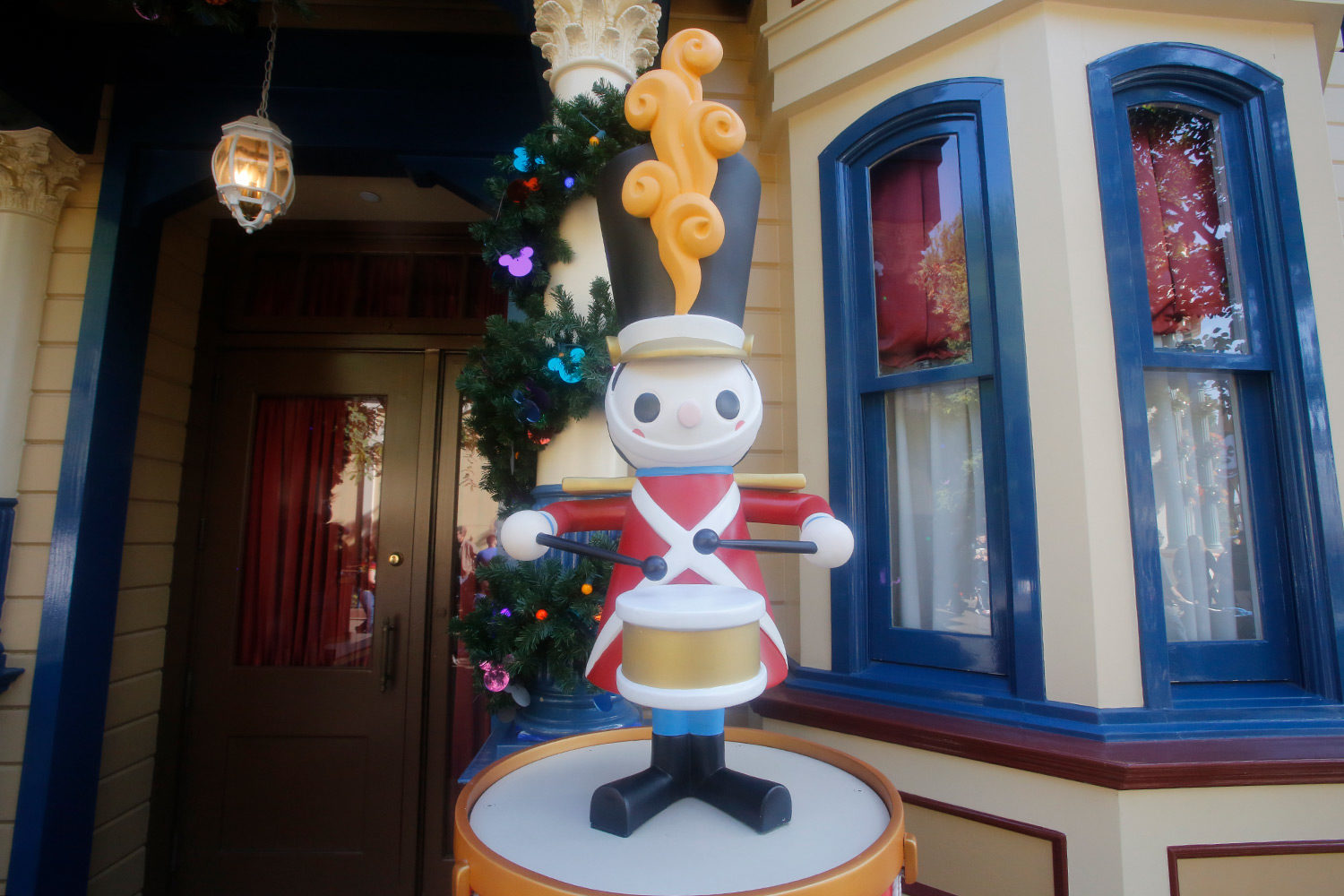 In case you did miss it though, the Pixar Pier sign added Luxo Jr at last!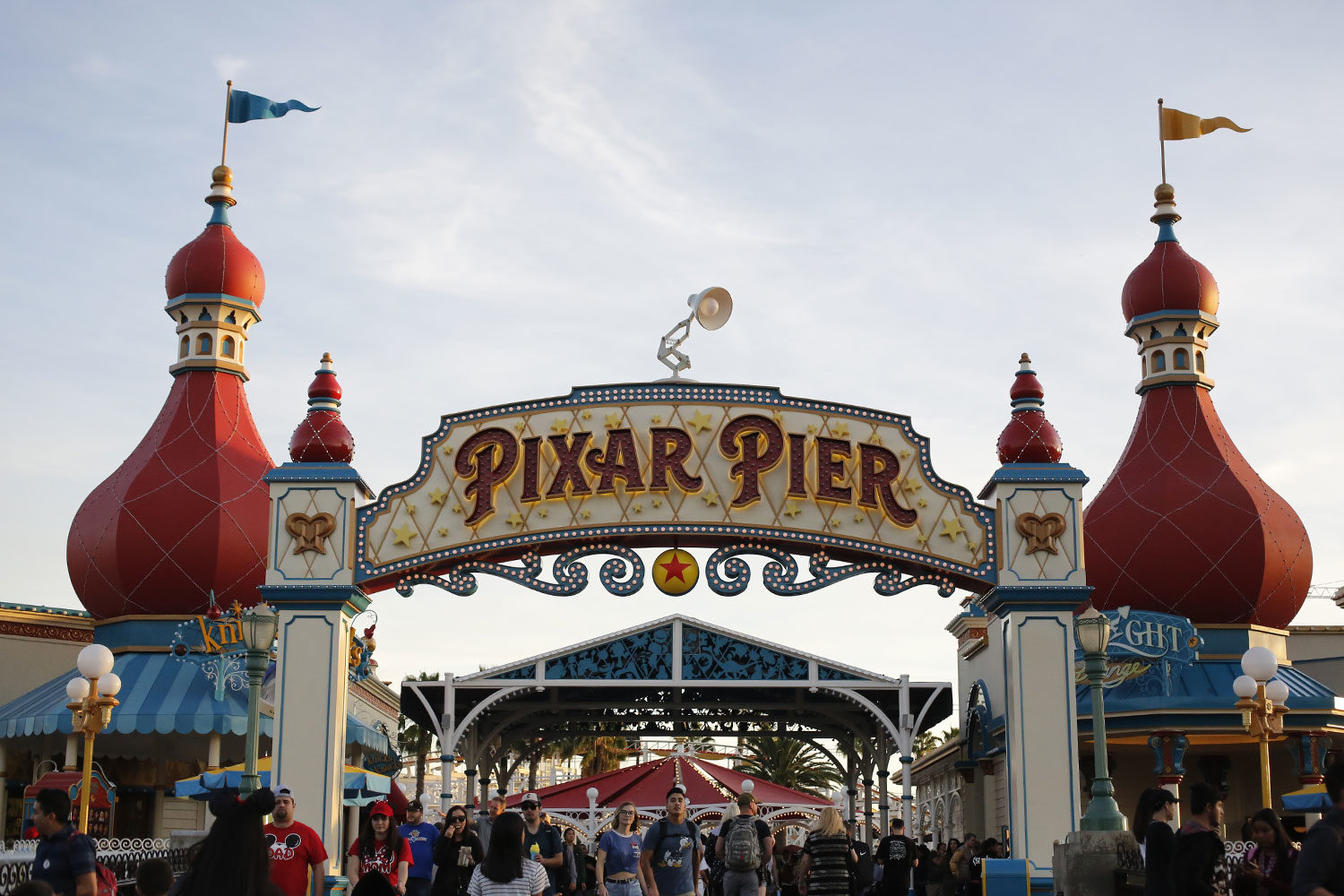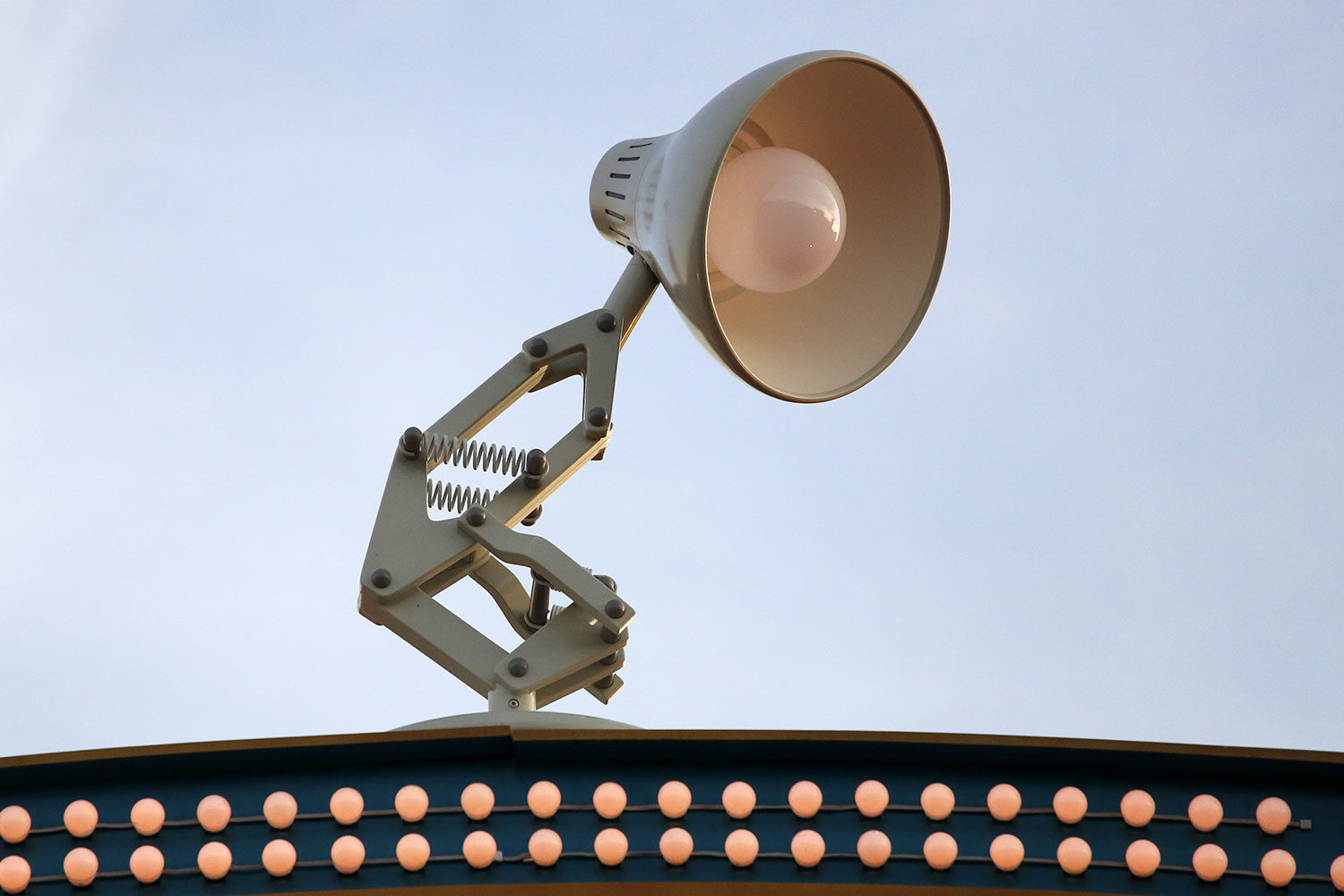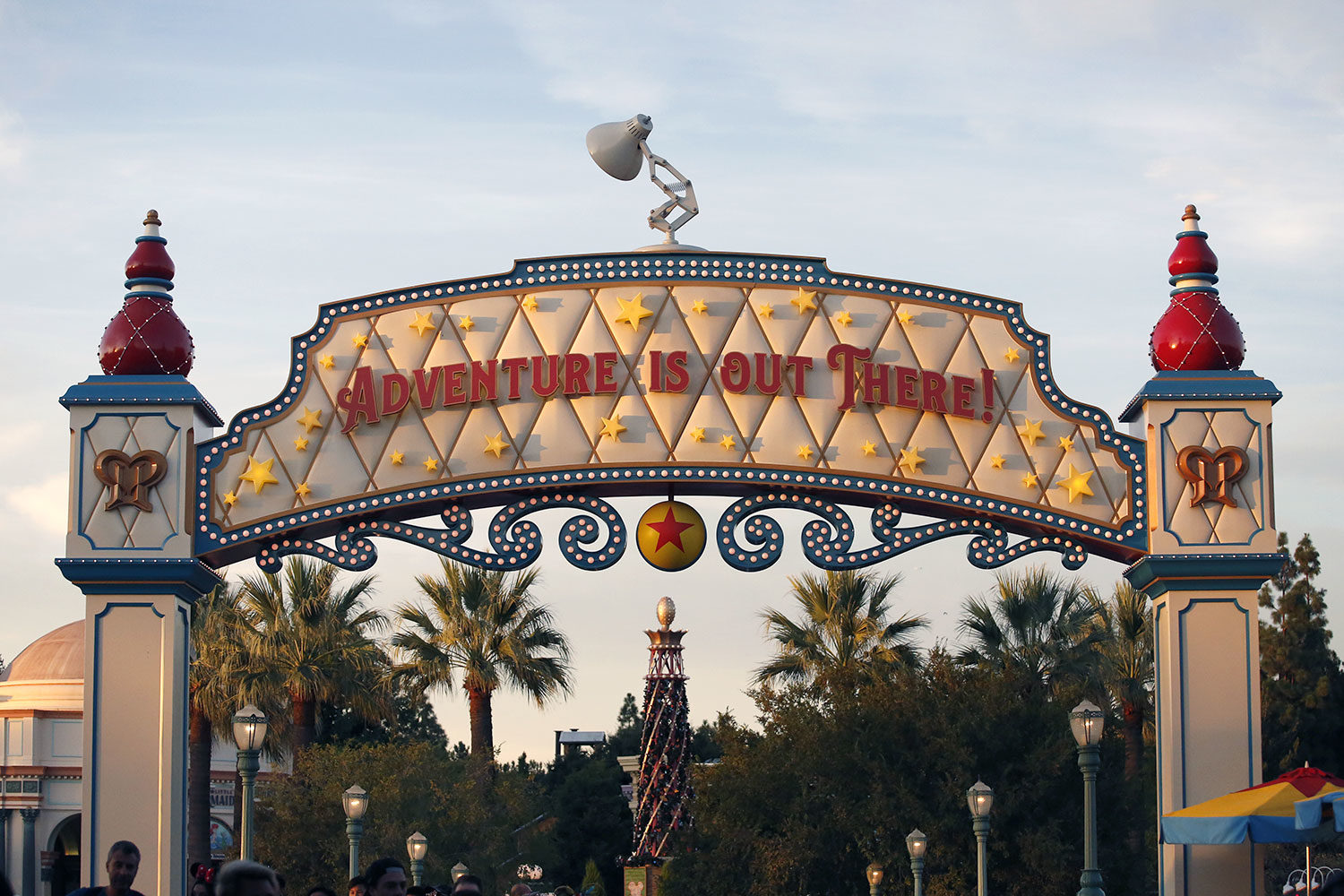 Oh and if you were also wondering, Bing Bong has finally joined Bing Bong's Sweet Stuff! Yup, you can hear the imaginary creature utter sayings while you shop for his tears.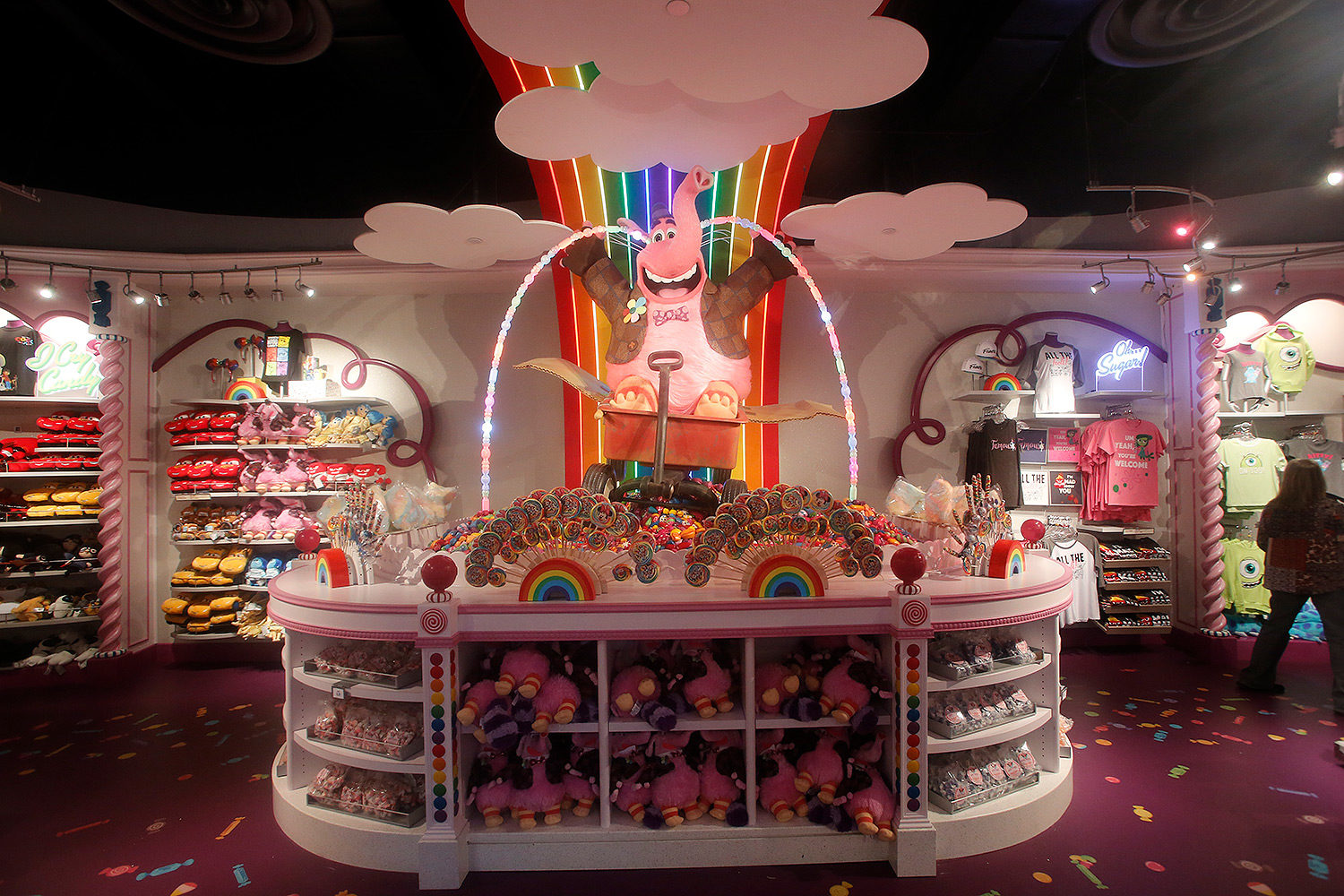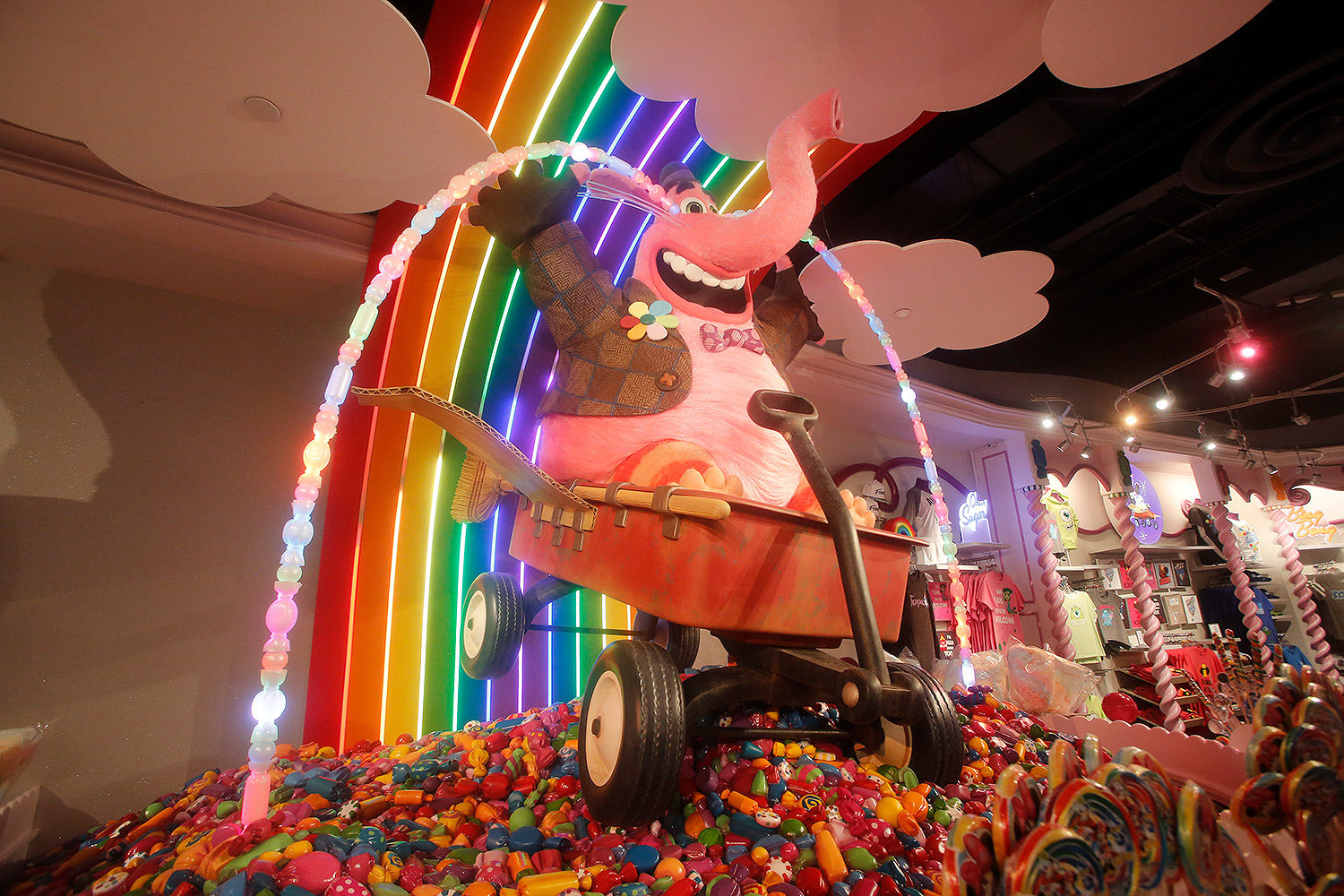 Grizzly Peak gets some extra added fun this year. Redwood Creek Challenge Trail is the spot to meet Santa and also engage in other fun arts and crafts, if crafts involve eating cookies! Another new addition in this area are the drying machines utilizing a long favorite character, Humphrey Bear! There's two Wilderness Warming Huts and I've already seen a number of guests partake. Now, can they add some to Splash Mountain? I swear I get wetter on that one. (phrasing)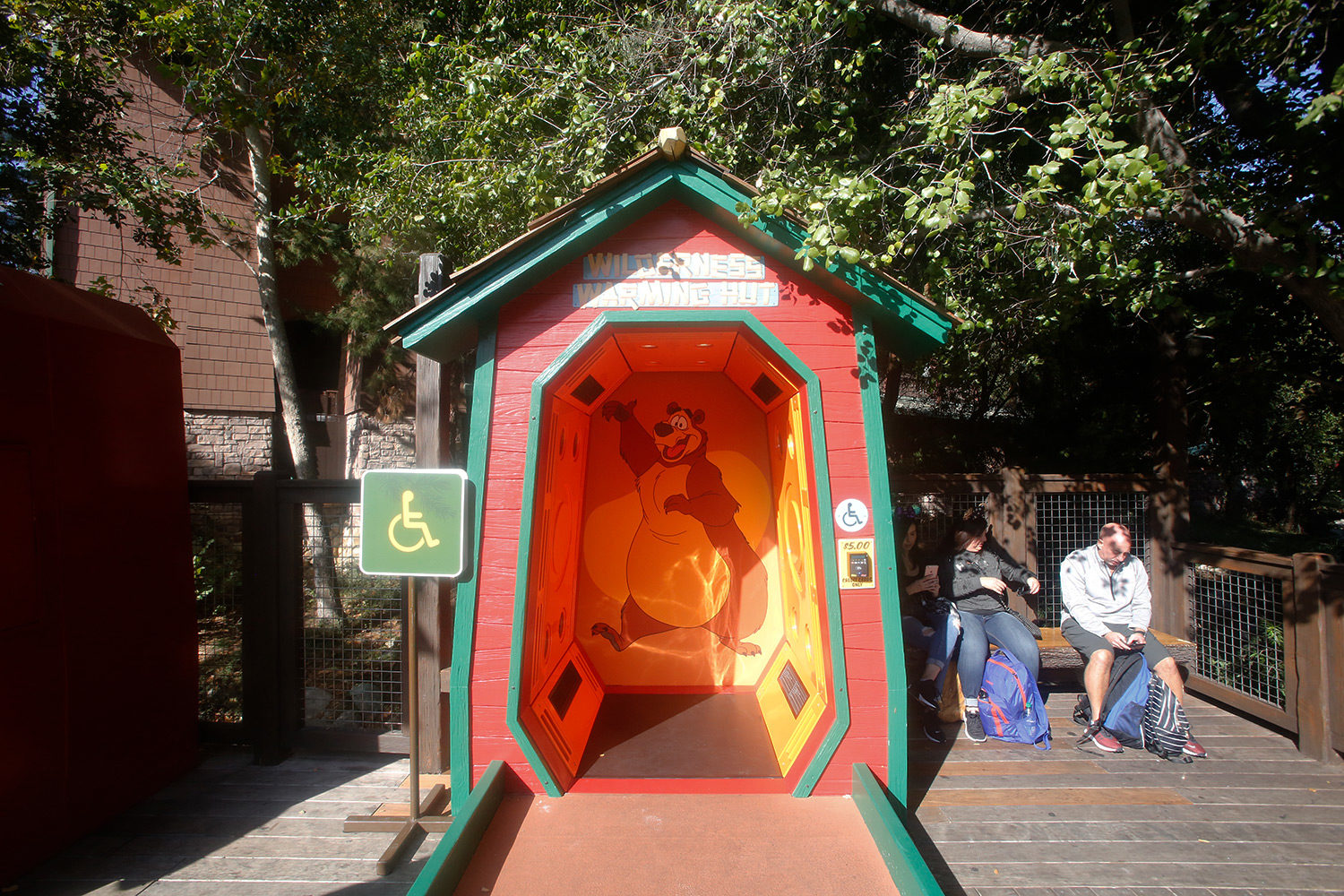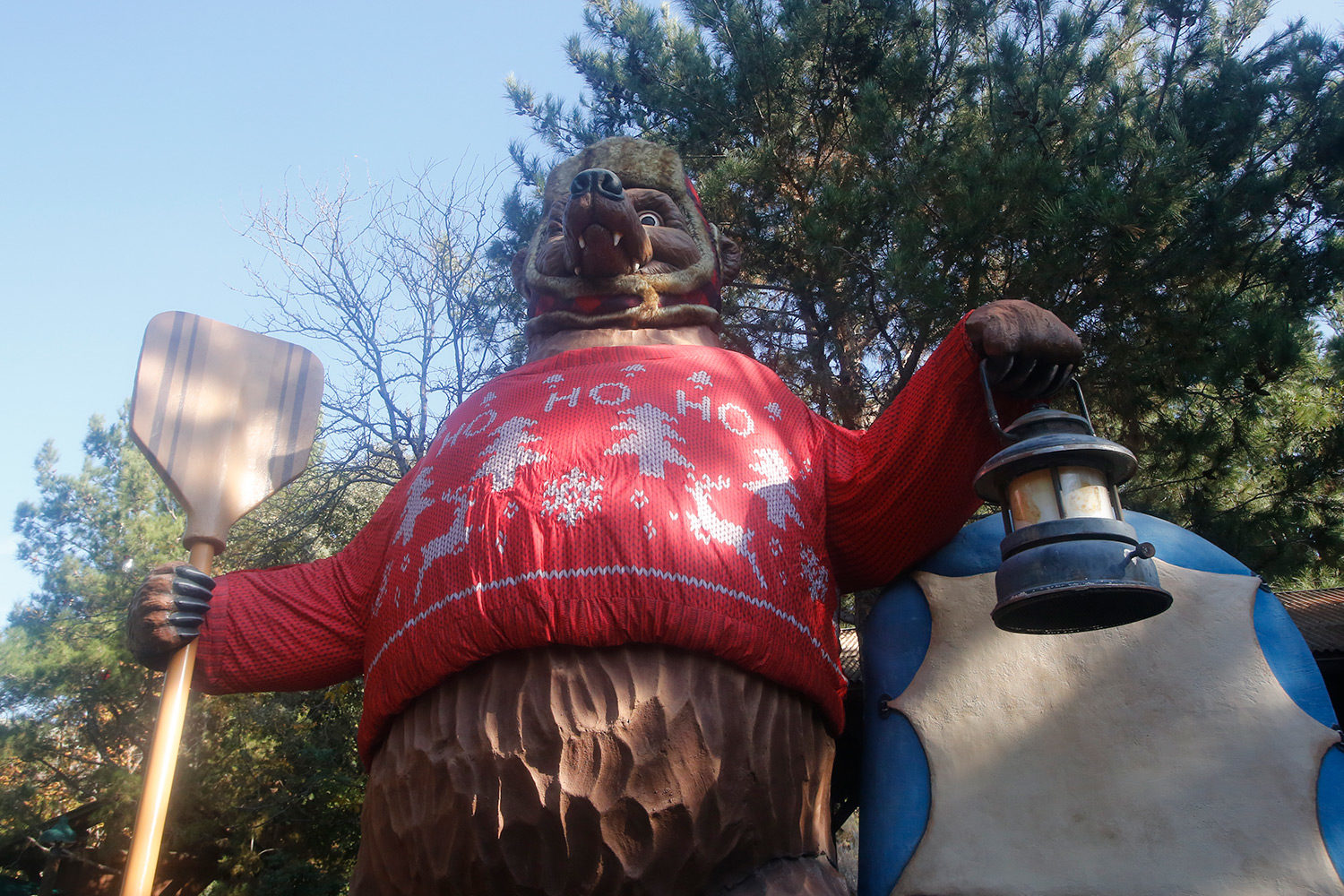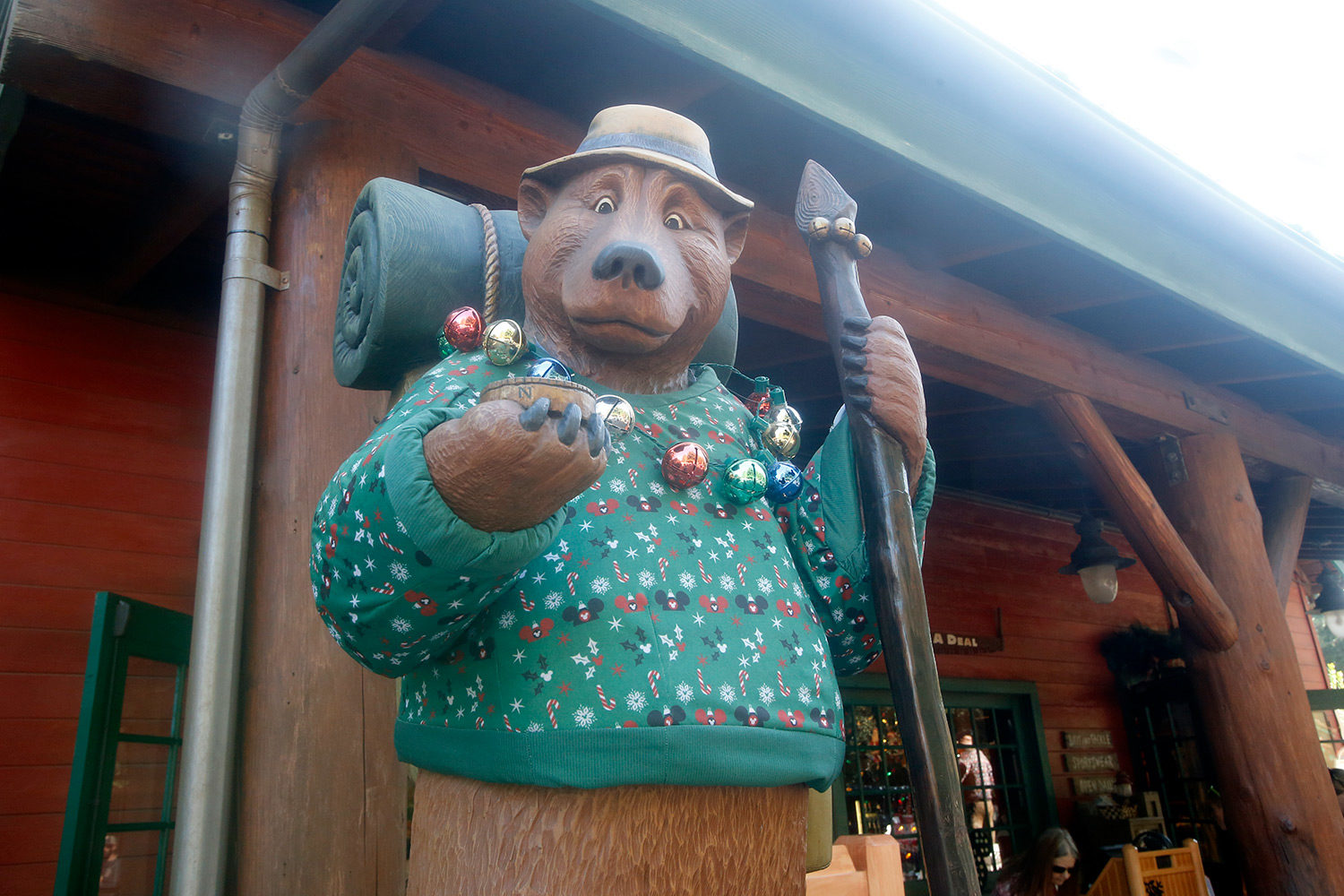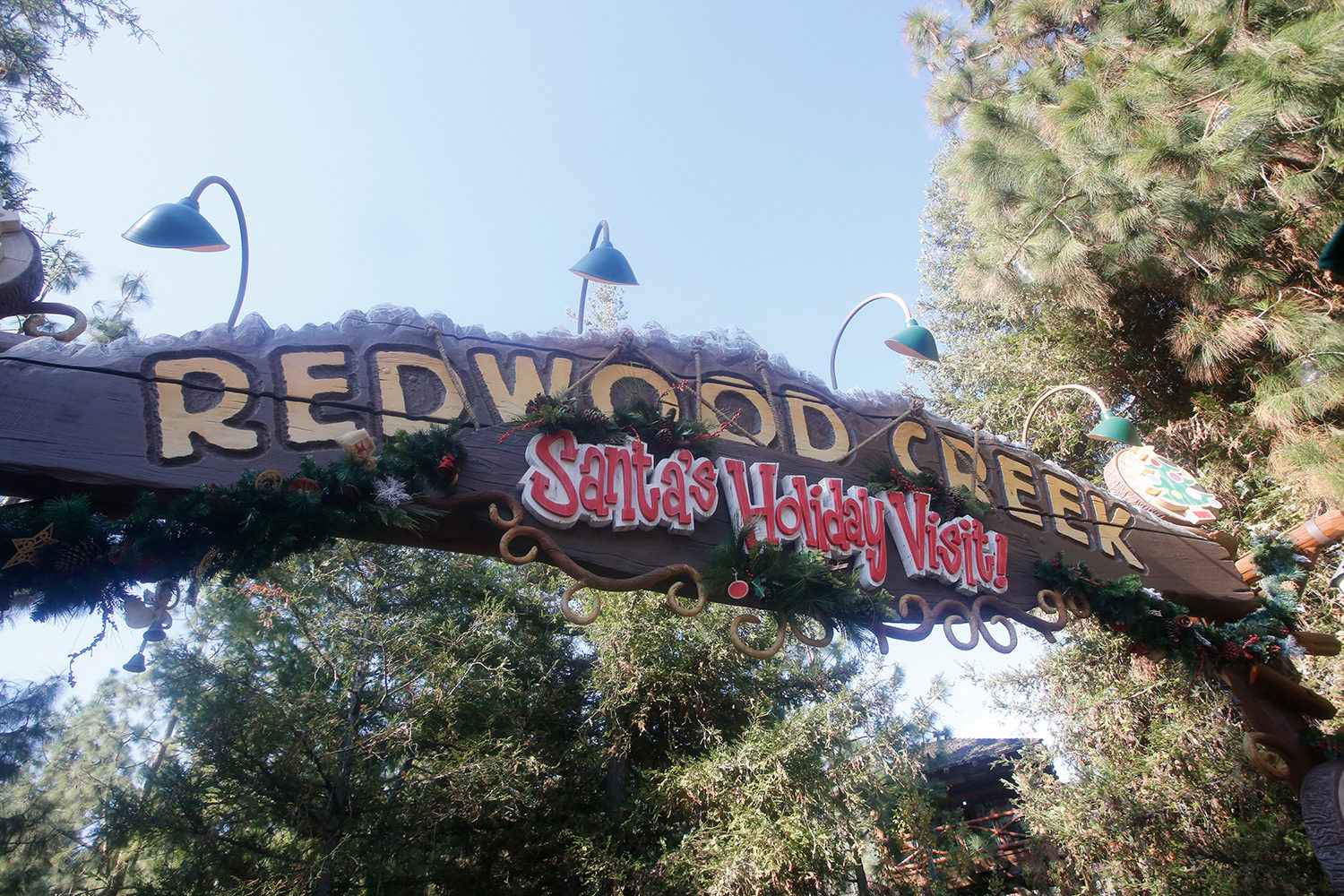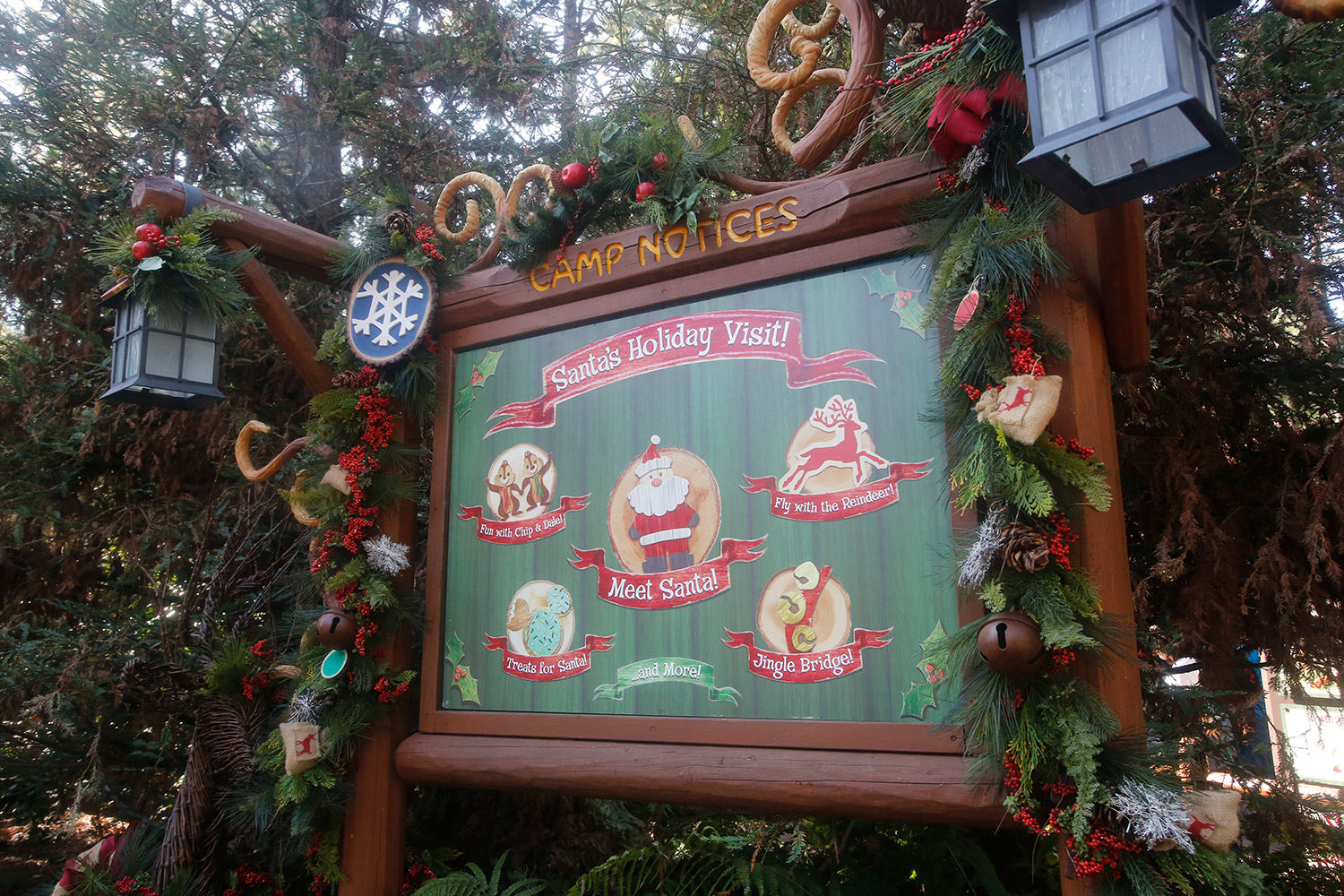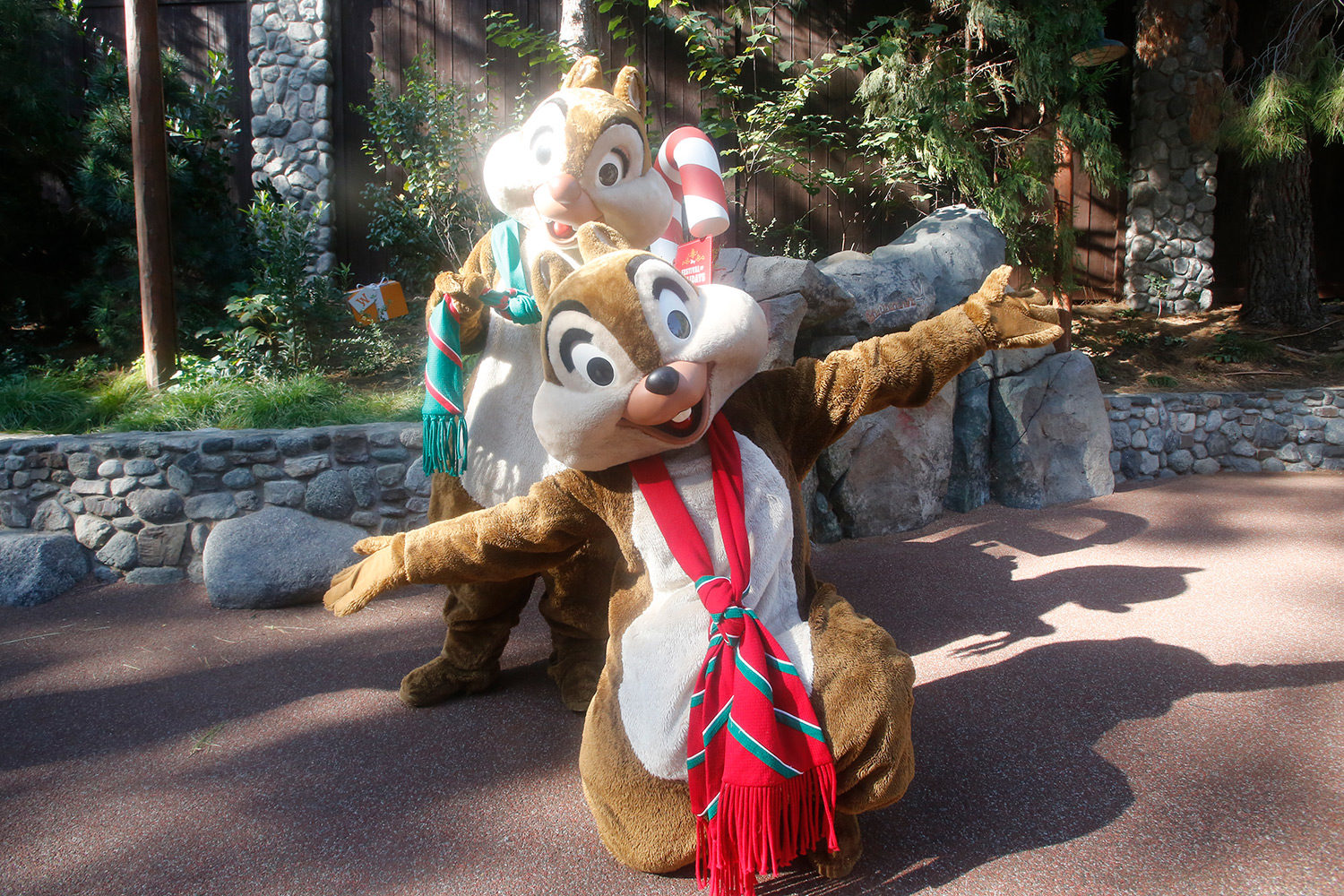 VIVA NAVIDAD
One of my absolute favorite holiday traditions at California Adventure is Viva Navidad. This block party stars The Three Caballeros, so it's already a win, but the performers and music make it one of the most entertaining shows at the resort. 

Also utilizing the same area is Elena of Avalor. She has the catchiest theme song around but this one is geared a little more towards the little ones. Still, it's nice to see the character featured as part of this area.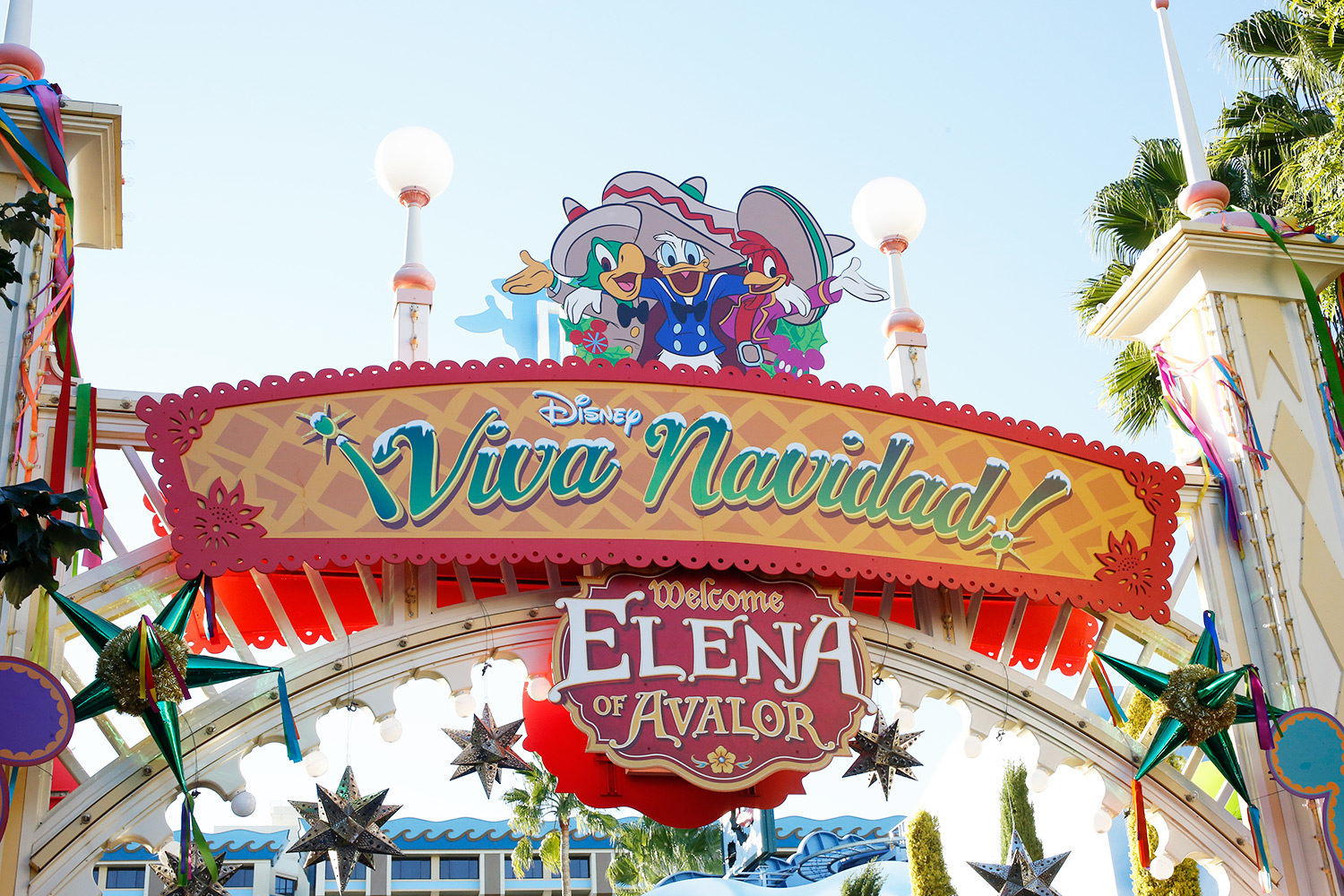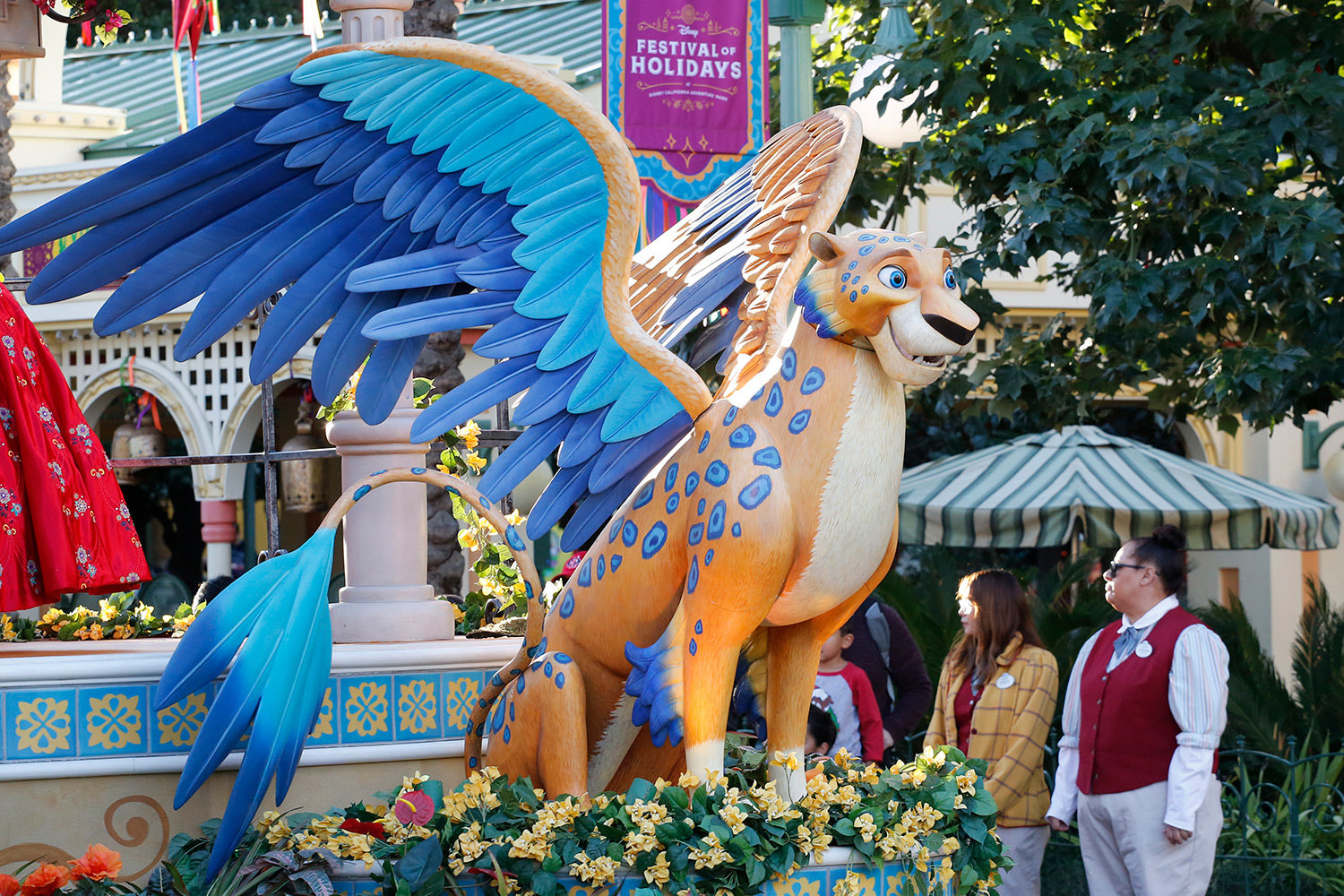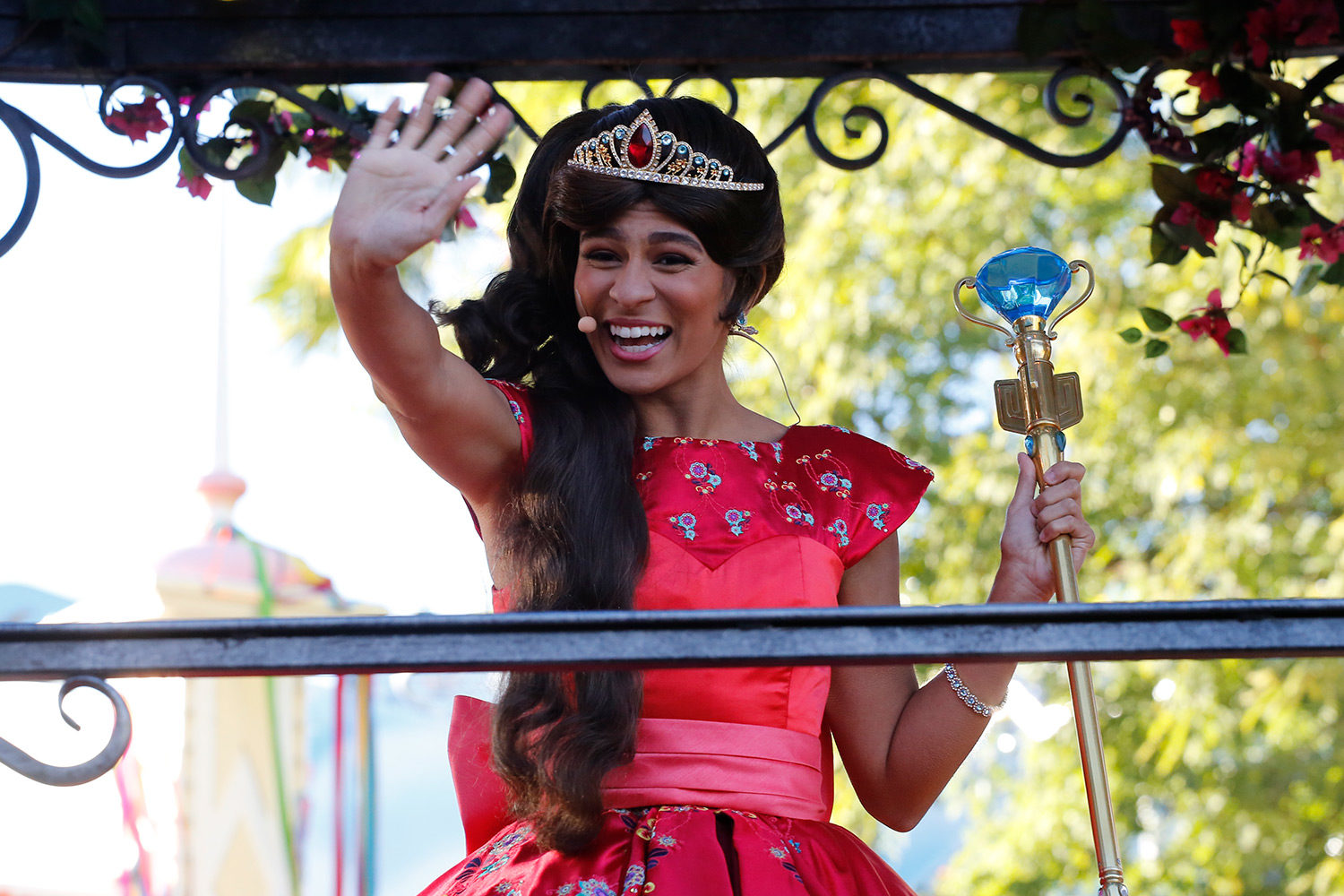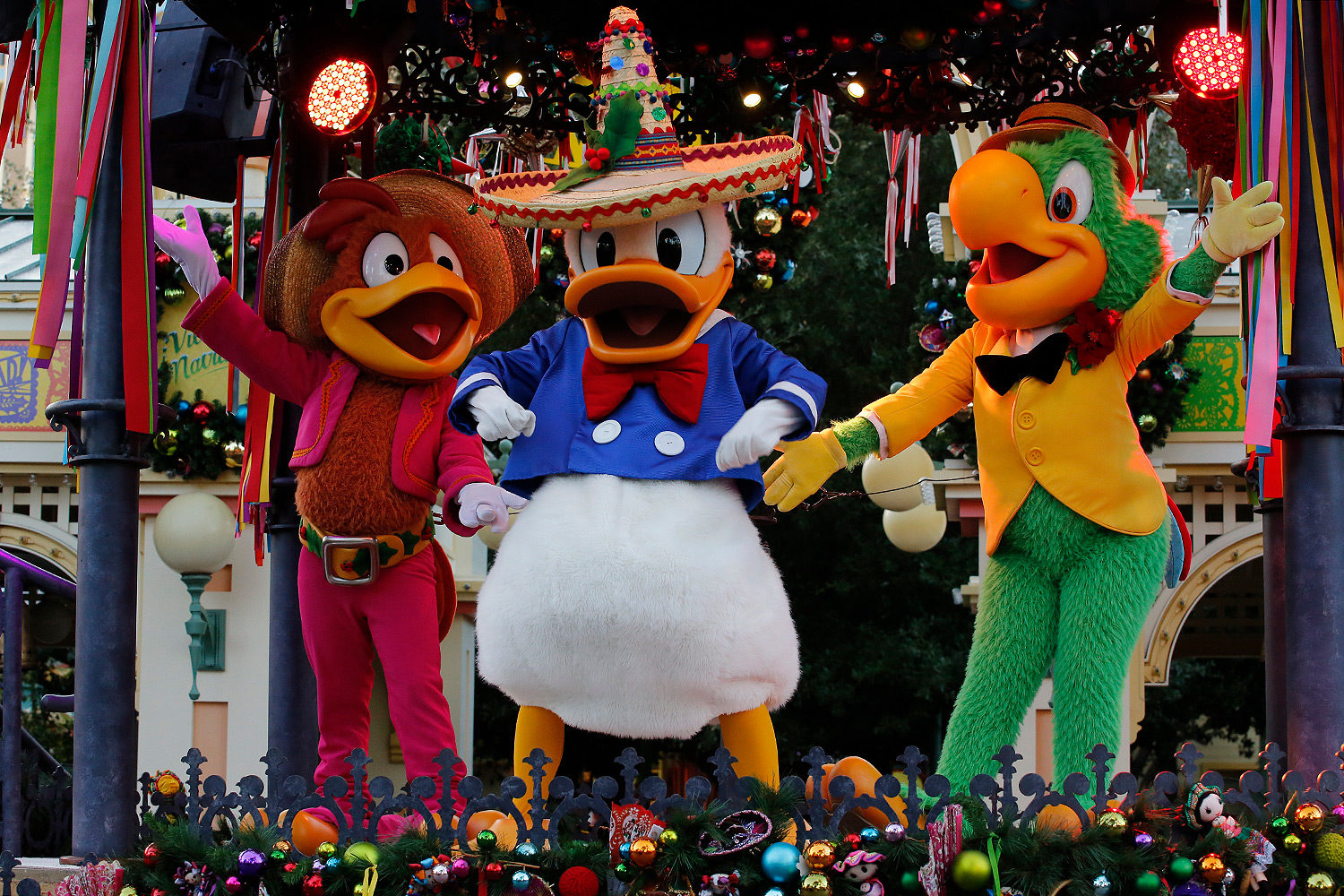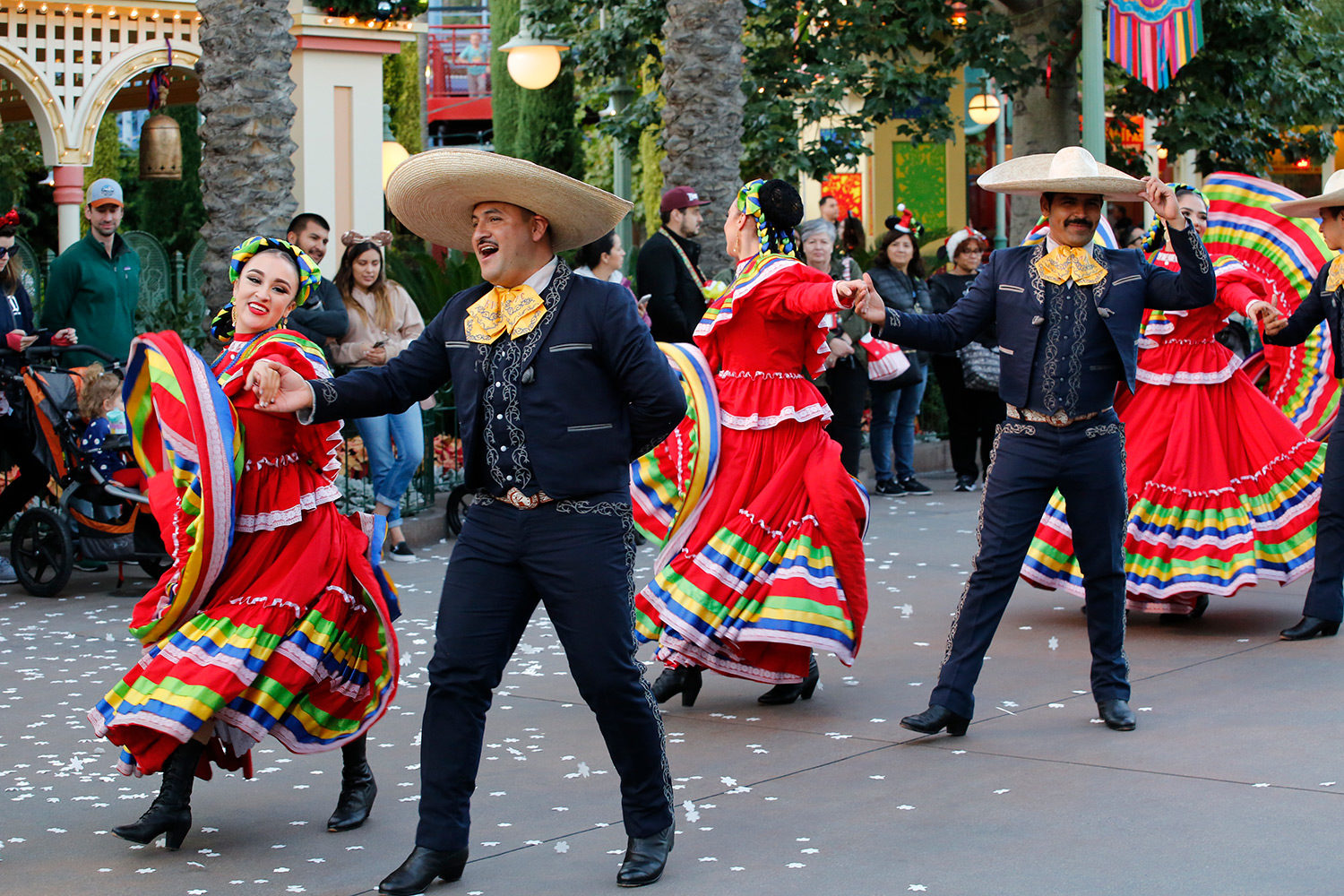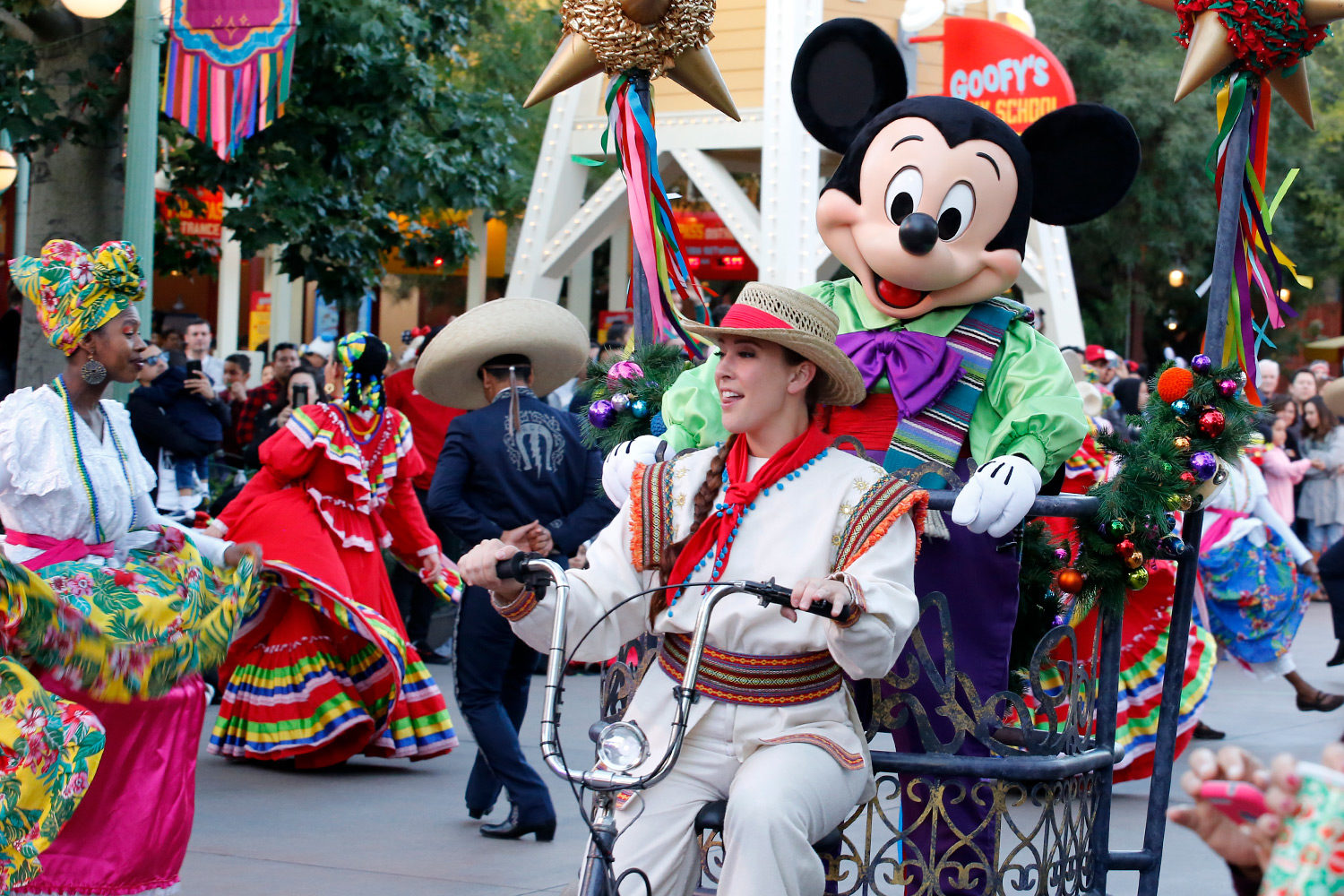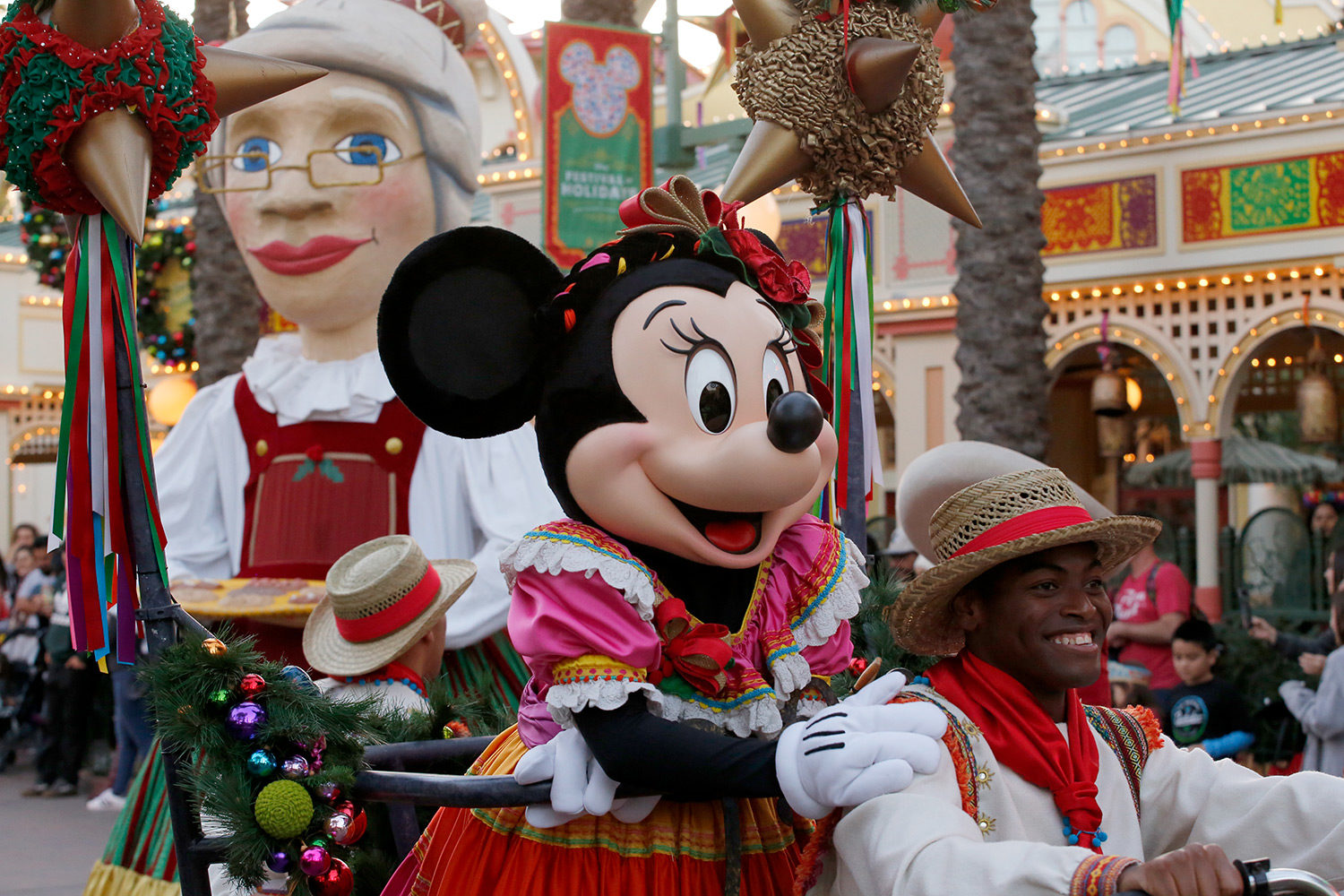 Welp, that's it for this update!  We'll leave you with a few more parting shots. Merry Christmas! Happy Holidays! Happy New Year!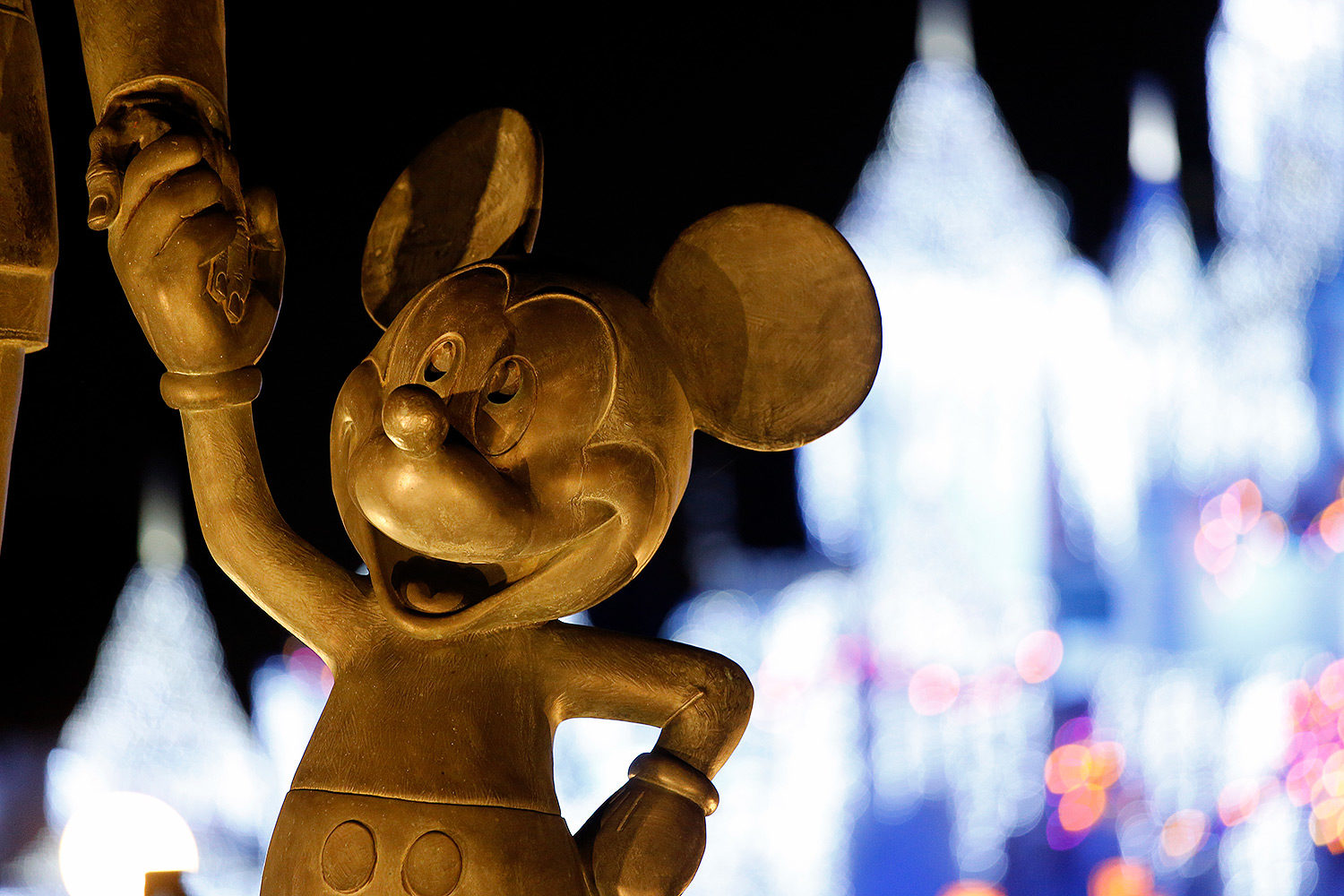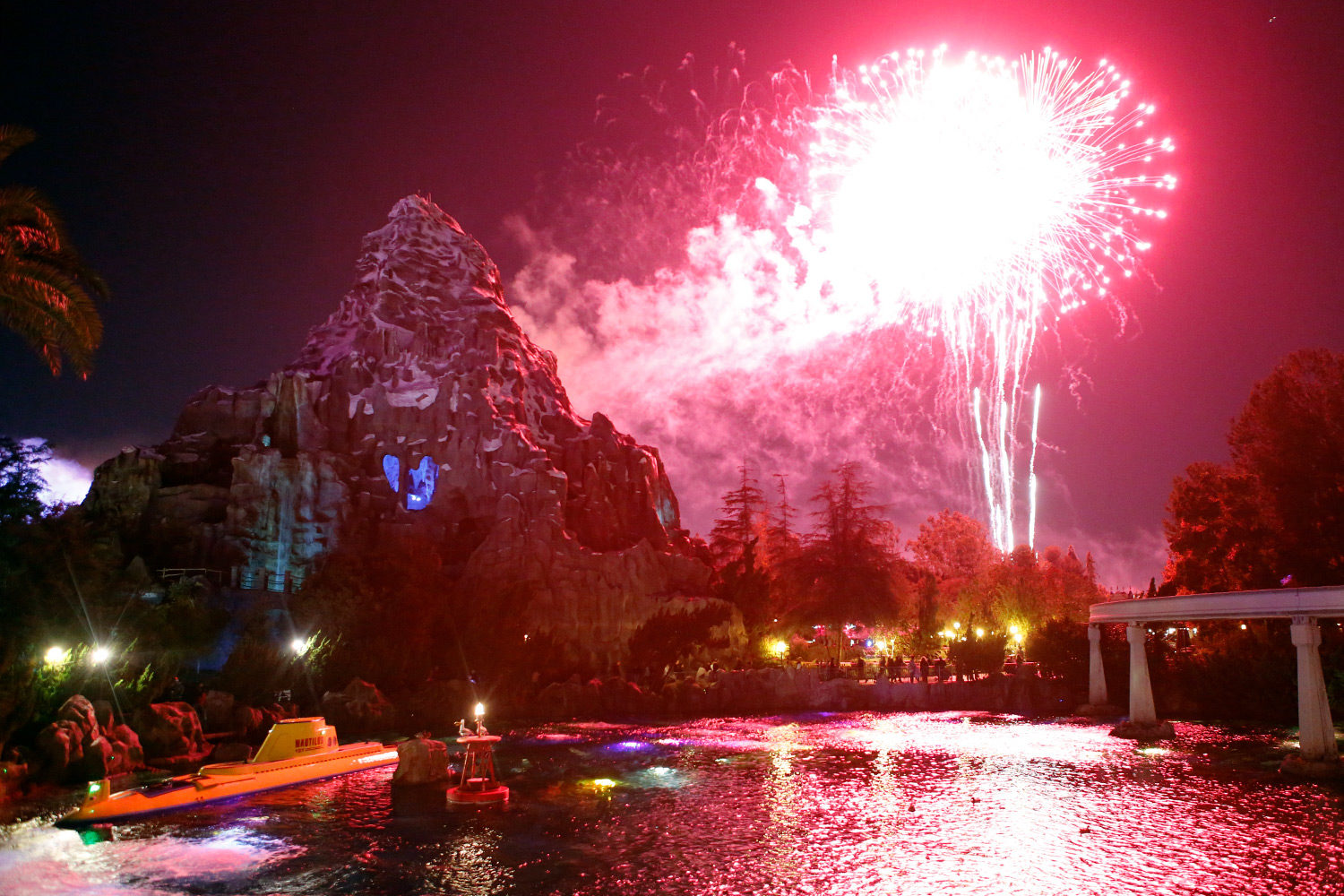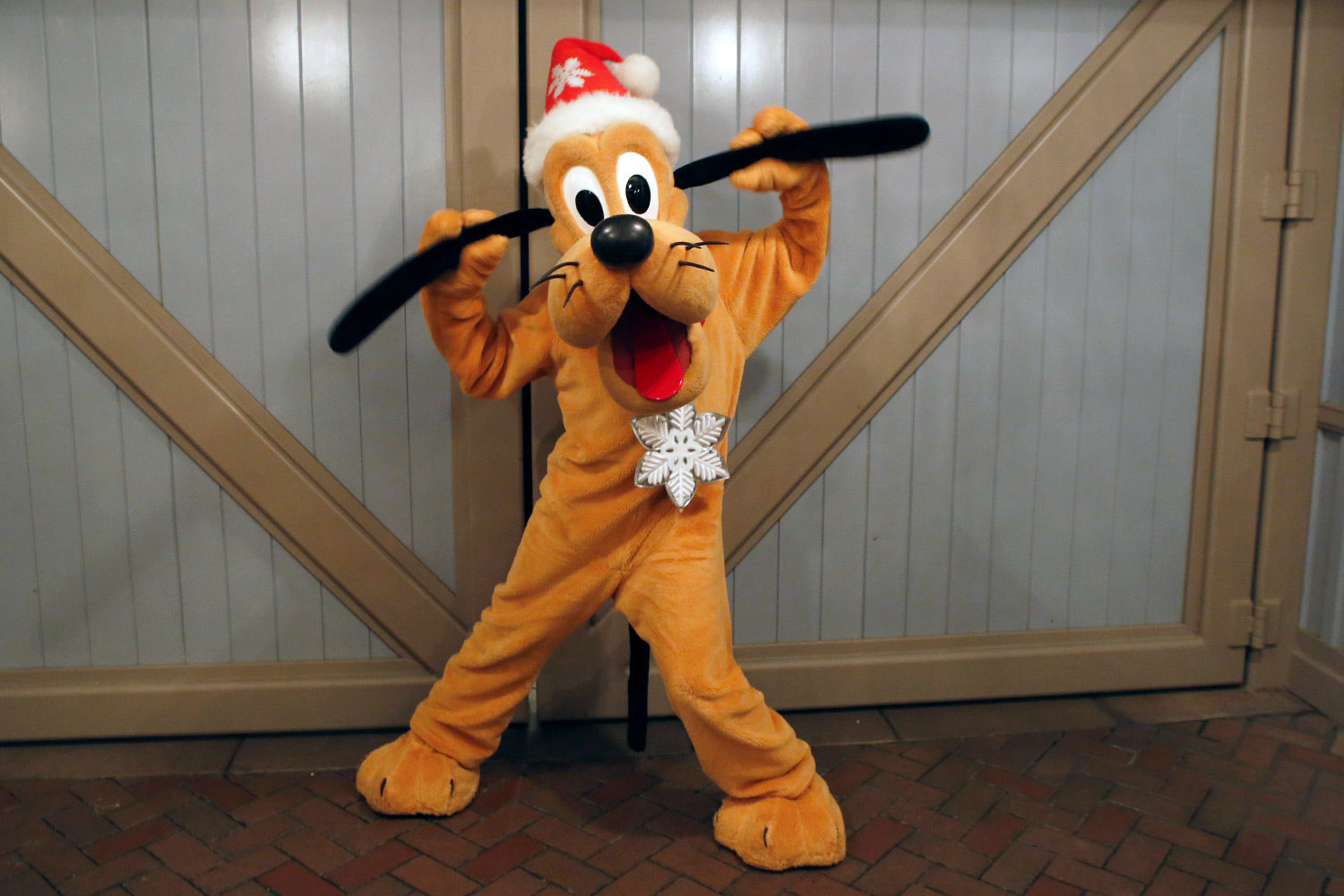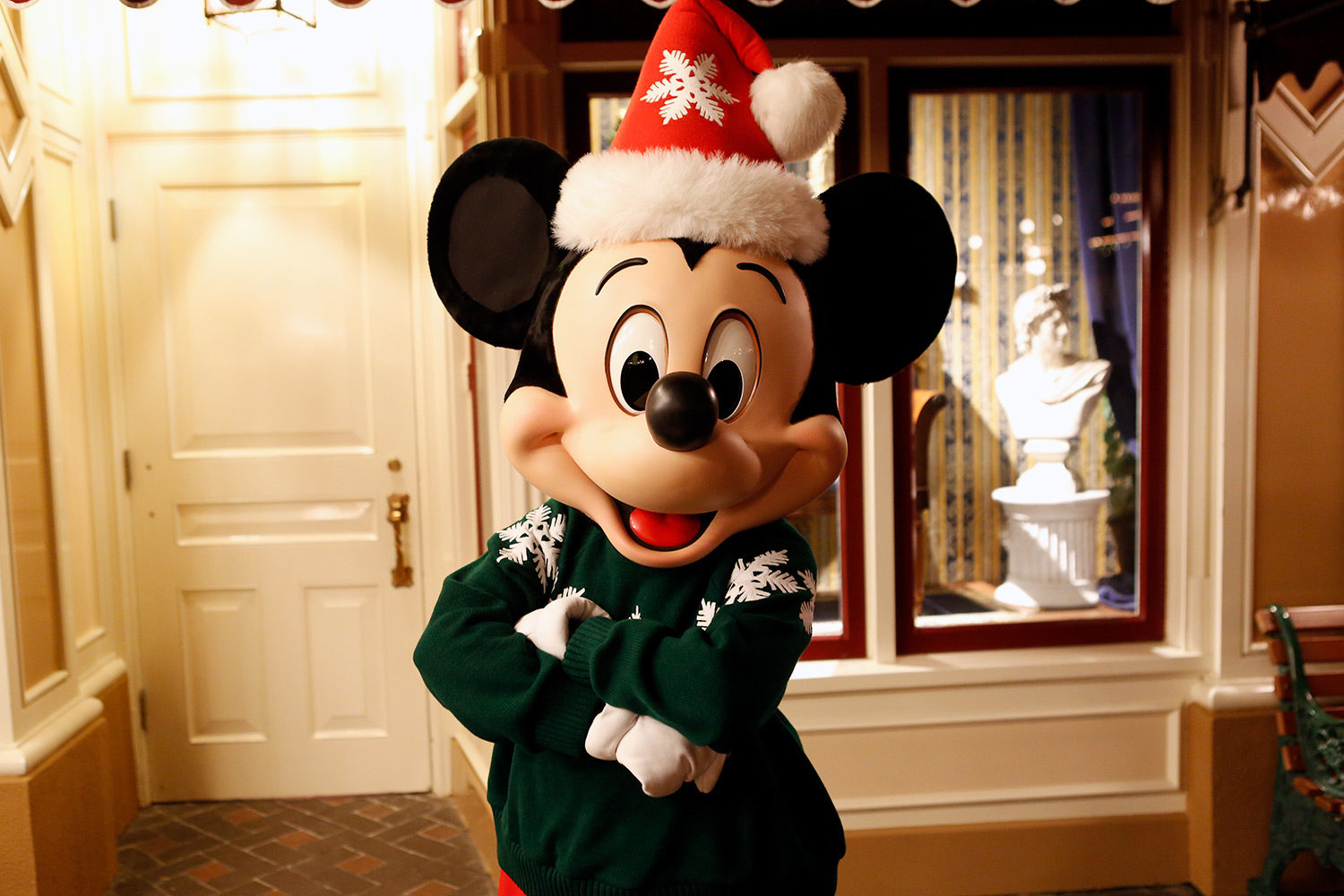 Photography by David Yeh