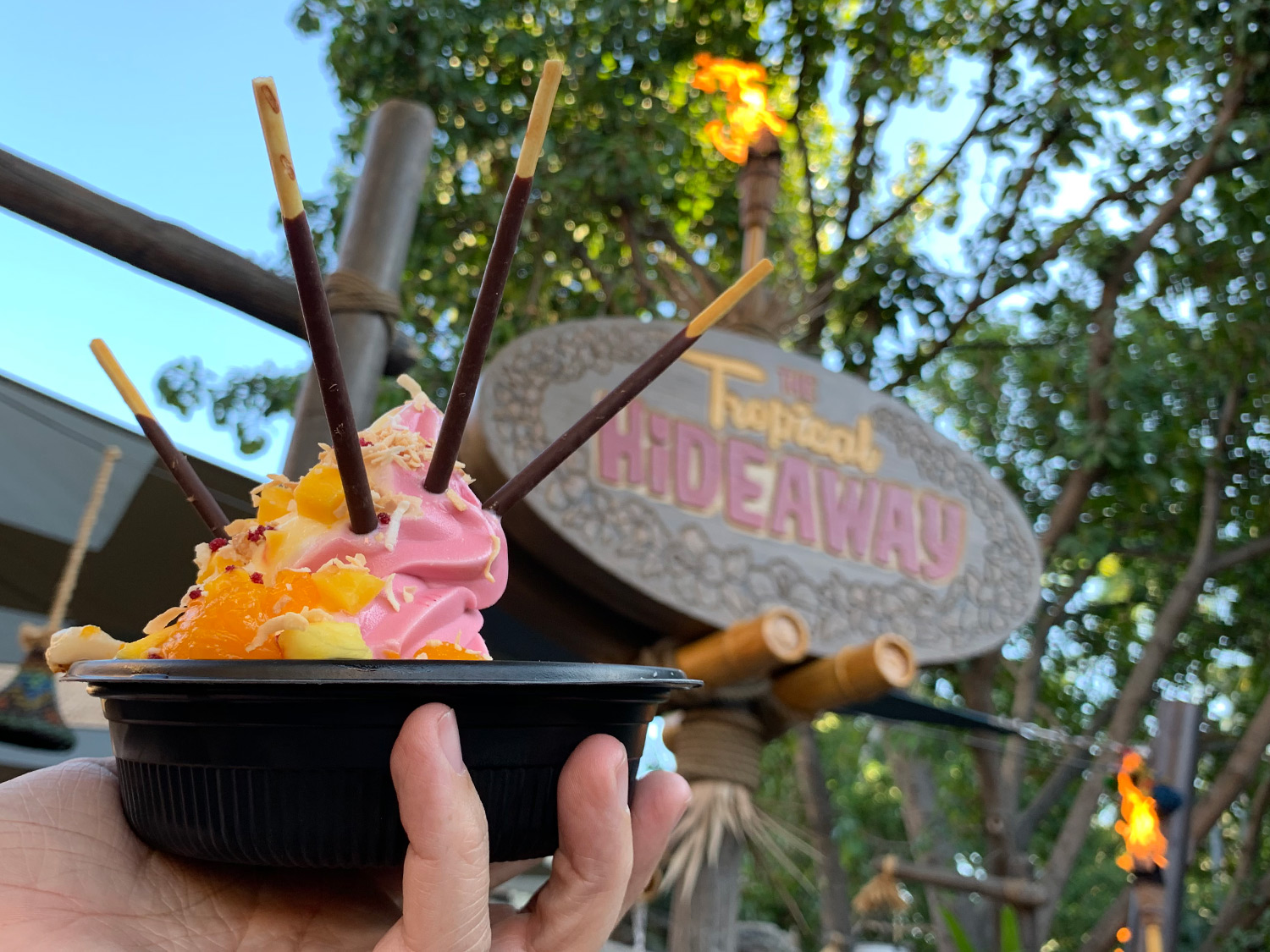 David Yeh
Seek Out Disneyland's New Tropical Hideaway
Article
December 21, 2018
Welcome to The Tropical Hideaway, you lucky people you! Disneyland's latest resting spot has the coolest new treats in Adventureland and plenty of Easter Eggs for you Explorers and Adventurers!

ANAHEIM, CA – Nestled in-between the exits of Walt Disney's Enchanted Tiki Room and the World Famous Jungle Cruise lies The Tropical Hideaway, a new quick-service dining location offering treats, both sweet and savory. Here you can escape and relax with some refreshment in a location that's comfortable and unique, all in the view of Jungle Cruise boats passing by every few minutes.

What came before this location was the often missed Tahitian Terrace, which later became Aladdin's Oasis. Aladdin's Oasis never fulfilled its initial goal as dinner and a show, but remained a place for character greets, storytime, to-go lunches, and even an Indiana Jones show for a brief spell. It was most recently used prior to its closing as a Moana meet & greet (now moved to Tarzan's Treehouse when she's available) and Fantasmic! meal pick-up. Now, as The Tropical Hideaway, it returns, not entirely but almost, to its older Adventureland roots. And thanks to the Imagineers, it feels as if it has always been here.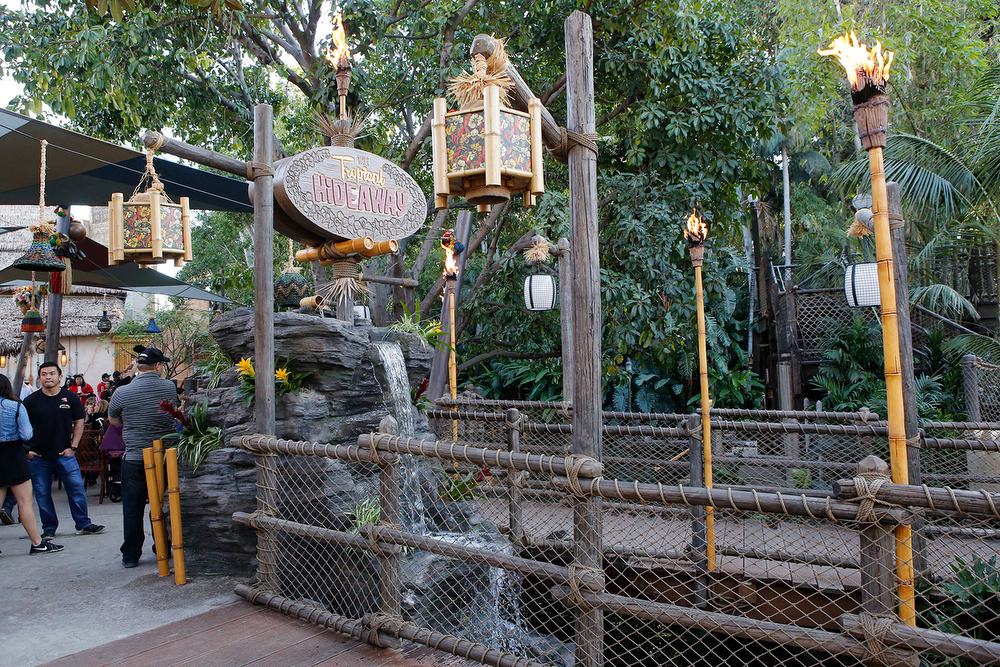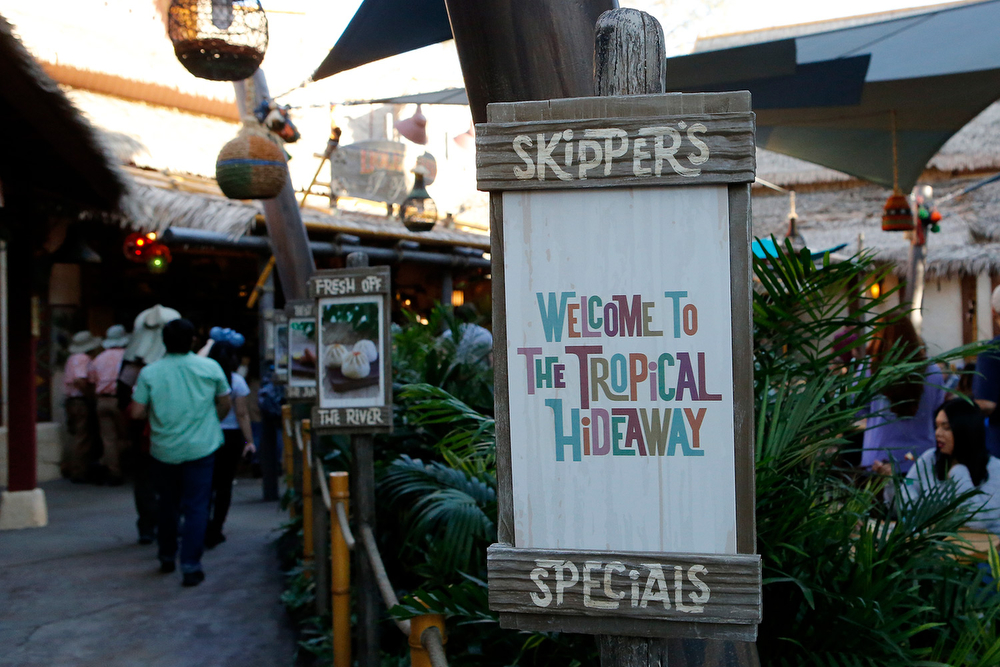 What's On The Menu?
The layout of The Tropical Hideaway can seem jarring at first, with a line that isn't quite linear. There's two ordering stations: Dole Whip and Hot Food. If you want Dole Whip and not Hot Food, you can order your Dole Whip and head straight to the cashier. If you want Hot Food, skip the Dole Whip line and order the Bao or Sweet Lumpia, then proceed to the cashier. If you want both, maybe consider whether or not you want to eat your Dole Whip before eating the Bao, or vice versa, since you'll be holding your chilled dessert while waiting for your hot food. Also available are grab and go selections, including cold ramen noodles, assorted chips and fruits, sodas and waters.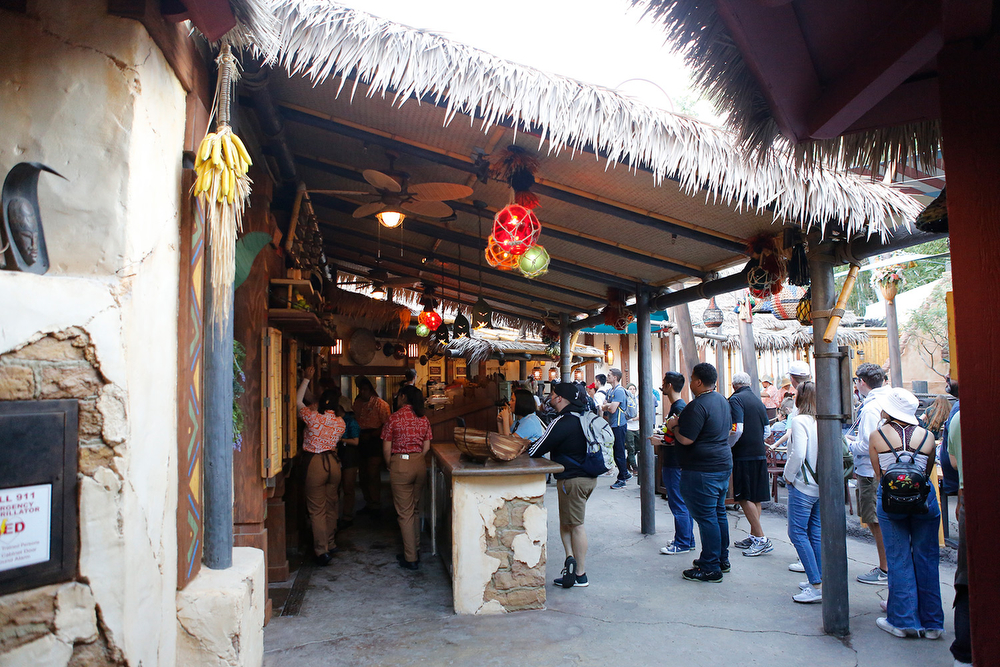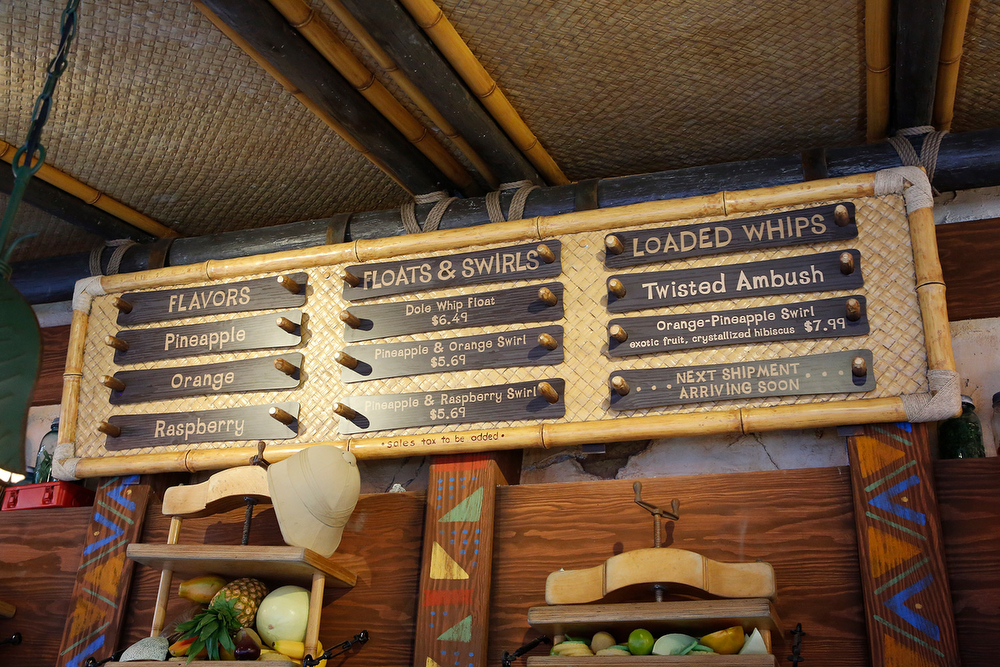 There's TWO NEW FLAVORS OF DOLE WHIP! In addition to Pineapple, you can get Orange or Raspberry, or swirl two flavors of your choice for $5.69. Or you can go with the ultimate, TWISTED AMBUSH, which is an Orange-Pineapple Swirl with exotic fruits, crystalized hibiscus, and Pocky sticks. Ordering this will lead to a gong being rung.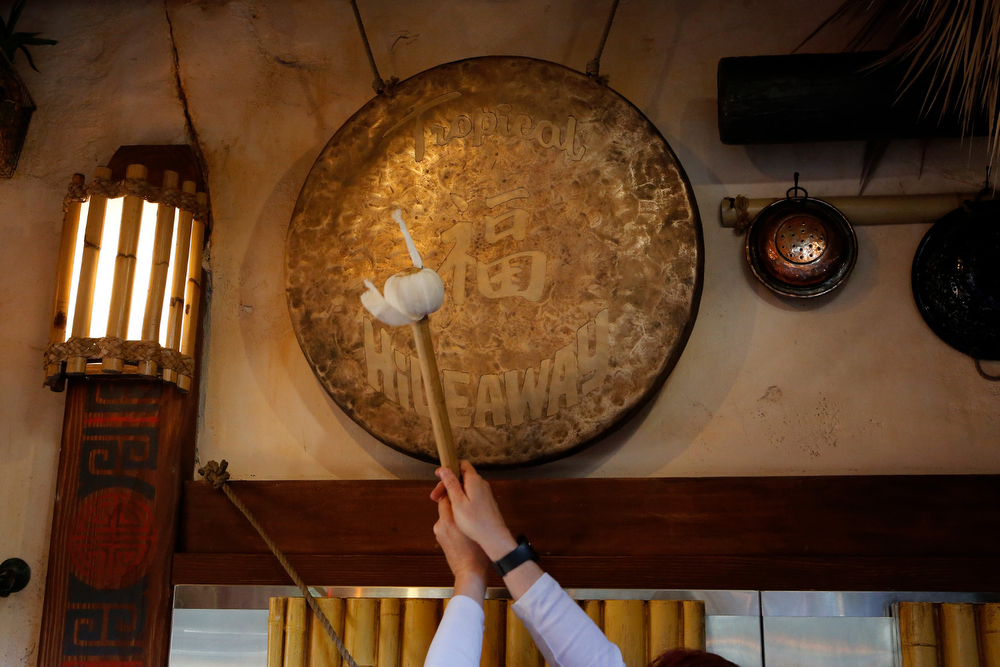 Bang the gong! Twisted Ambush has been ordered! On the gong is the Chinese word "Fu", which is commonly associated with good fortune.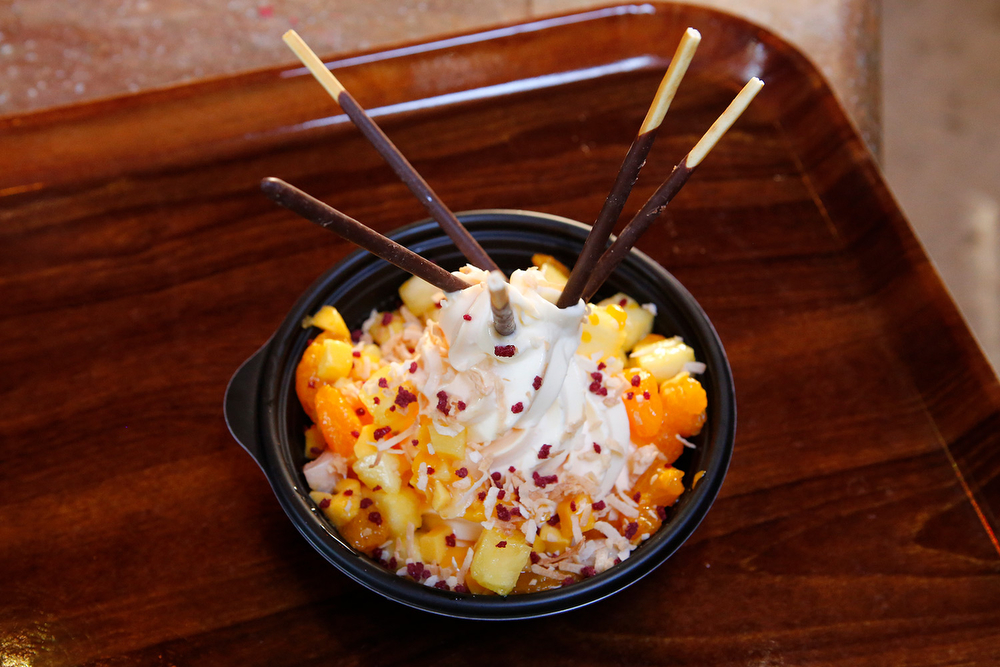 The Twisted Ambush: Orange-Pineapple Swirl, exotic fruits (including lychee!), crystalized hibiscus, and Pocky sticks. $7.99

Sick of just Pineapple? Swirl it up!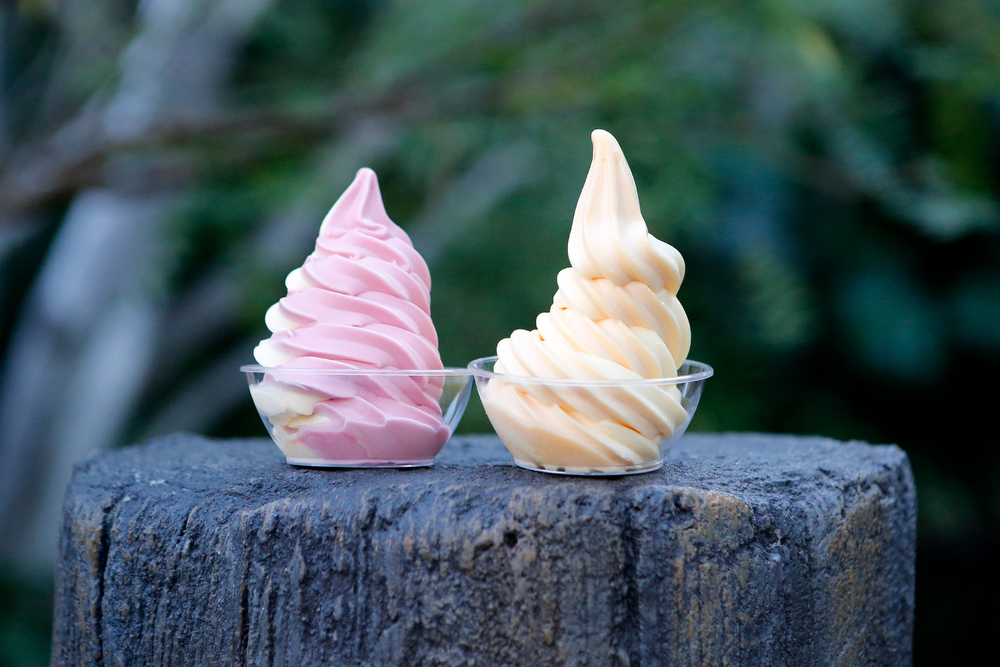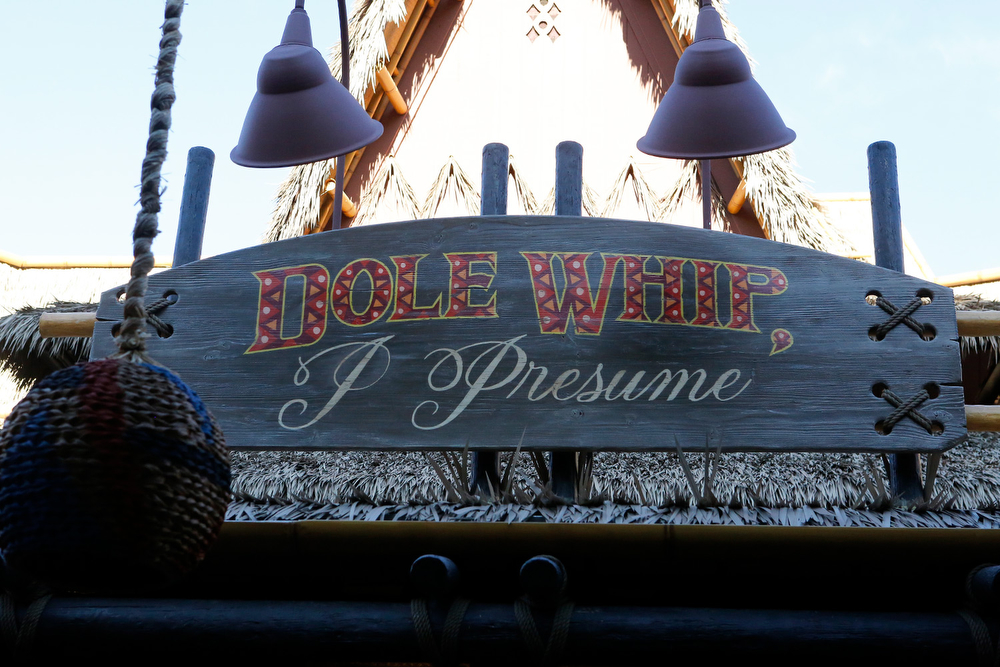 A nod to Disneyland past. There used to be a spot in Adventureland called 'Sunkist, I Presume", now the location of Bengal Barbecue.The Dole Whips, and especially the loaded one, is a real highlight and definitely worth a trek through the jungle for.

Moving on, let's take a look at some of the hotter foods: BAO ($5.99 each) and SWEET LUMPIA ($6.99 for two). Sweet Lumpia is a dessert treat while the three options of Bao are on the savory side.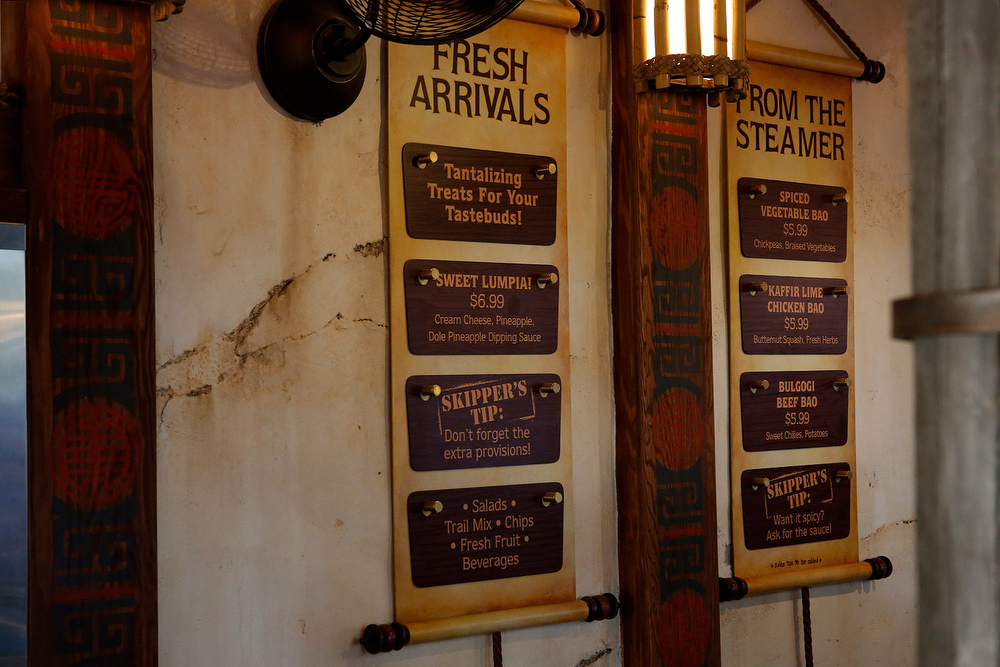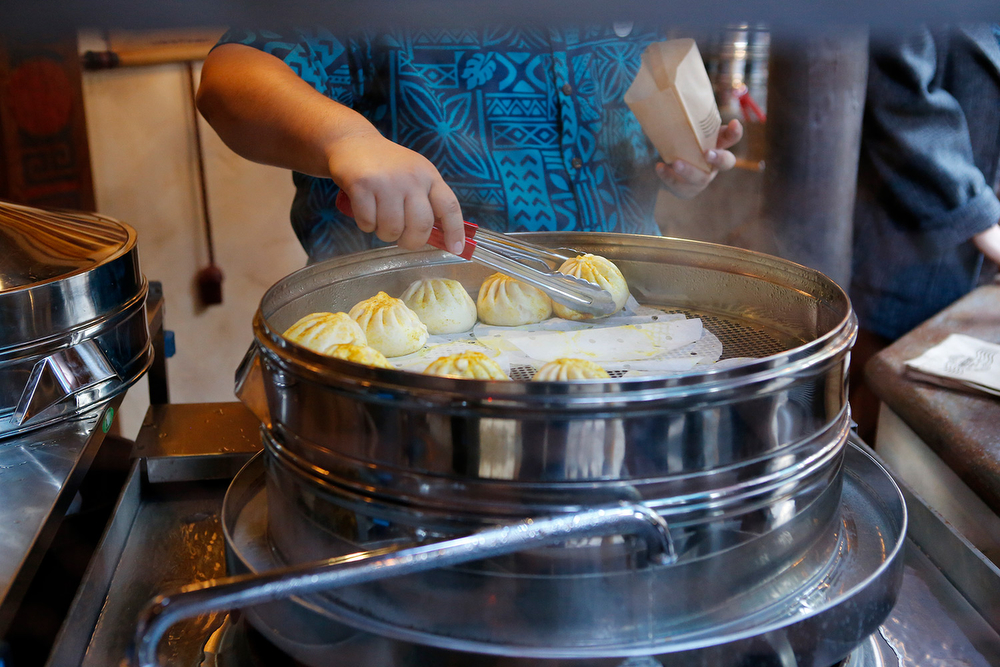 This is the Bulgogi Beef Bao. Sweet Chilies, Potatoes: $5.99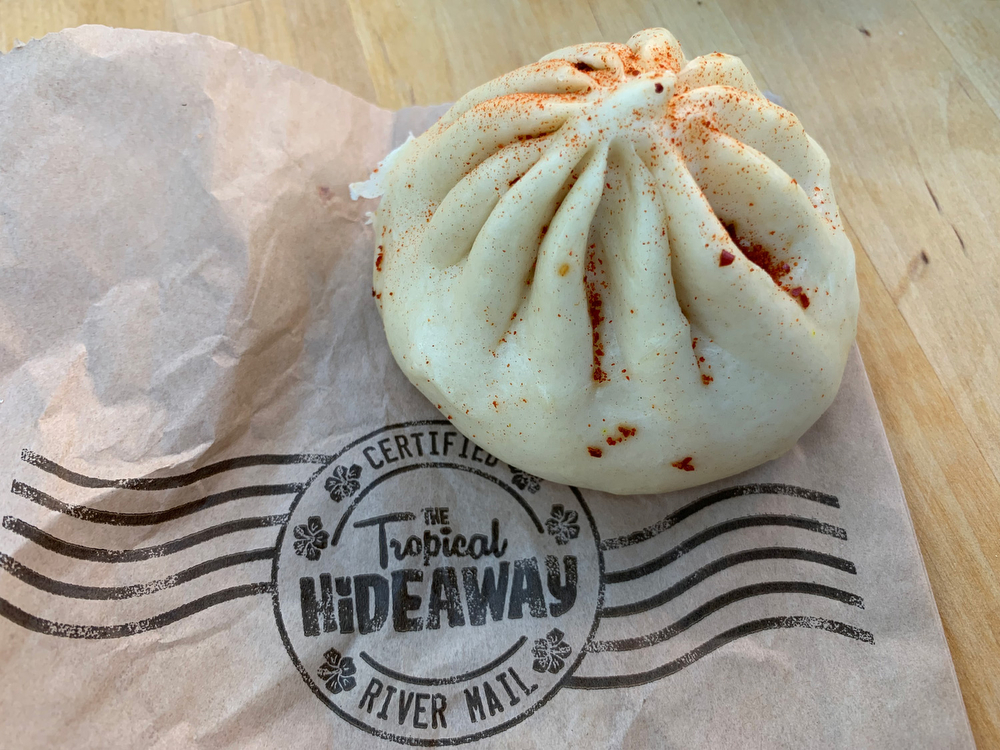 On the left is the Kaffir Lime Chicken, on the right is the Bulgogi Beef.

SKIPPER'S TIP: Get the Spicy Sauce for $0.59 more.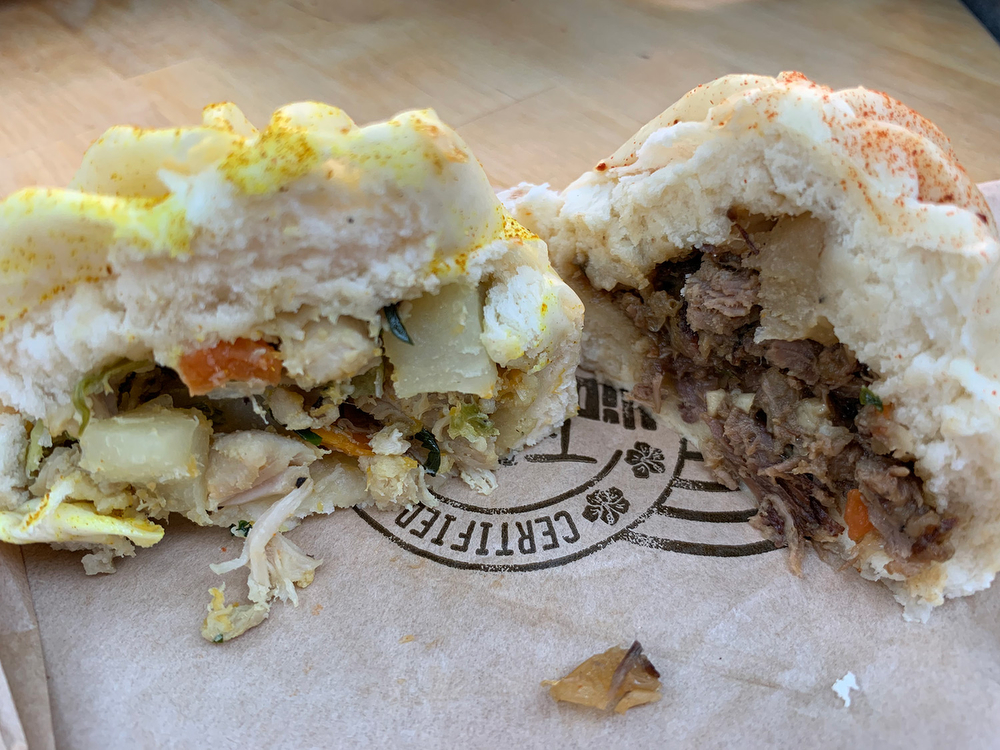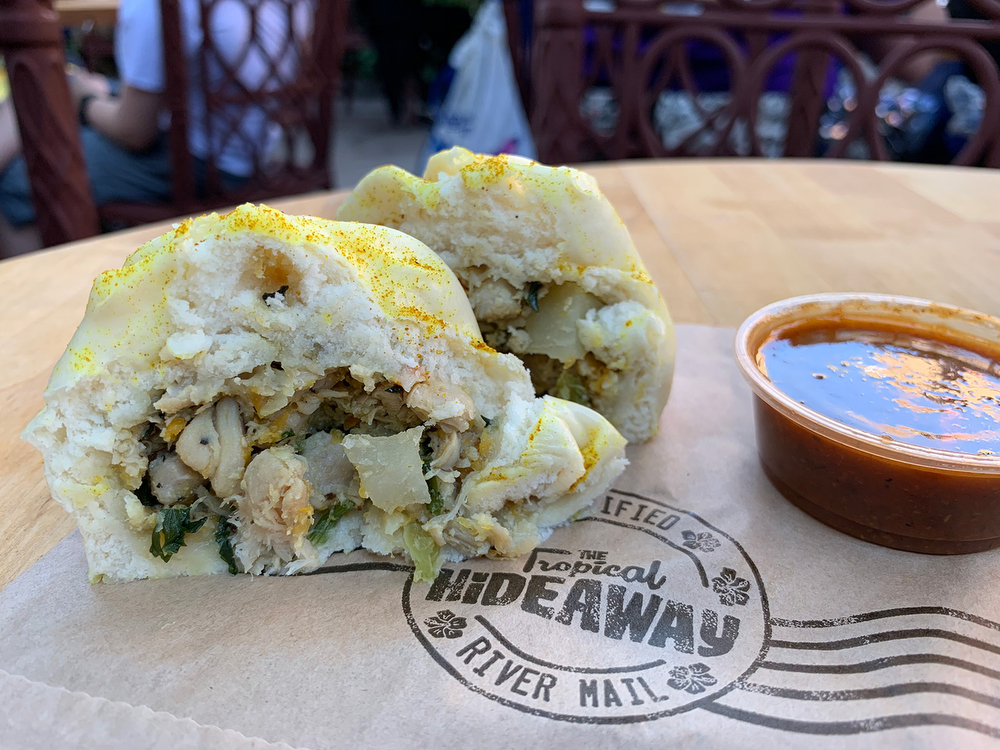 Two Sweet Lumpia and sauce for $6.99. It is Cream Cheese, Pineapple, Dole Pineapple Dipping Sauce.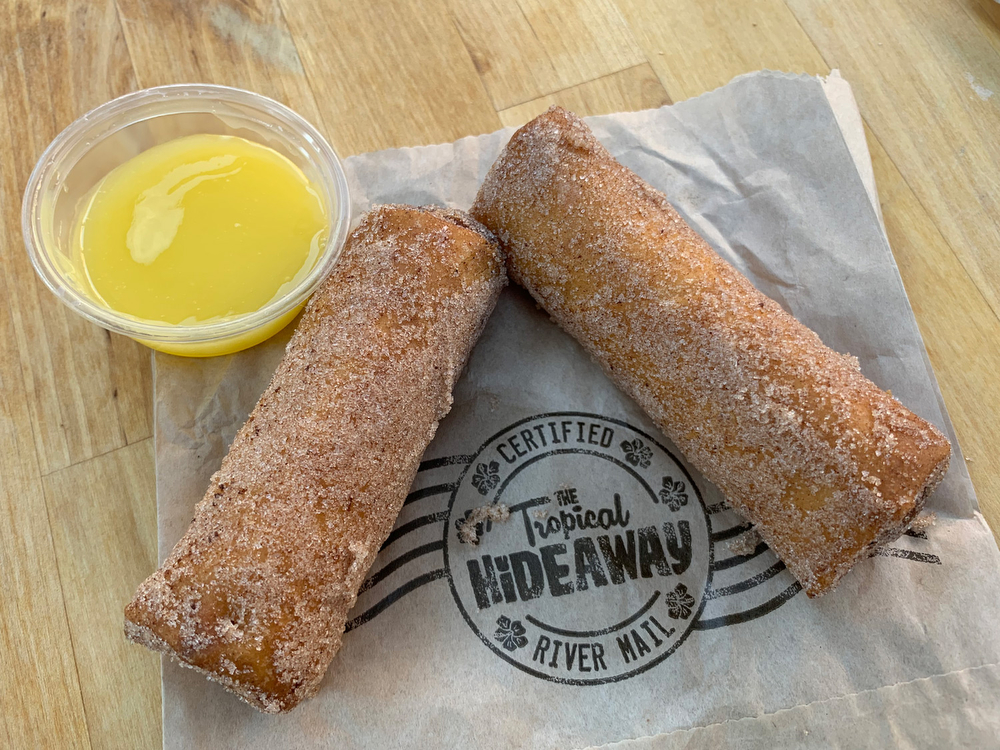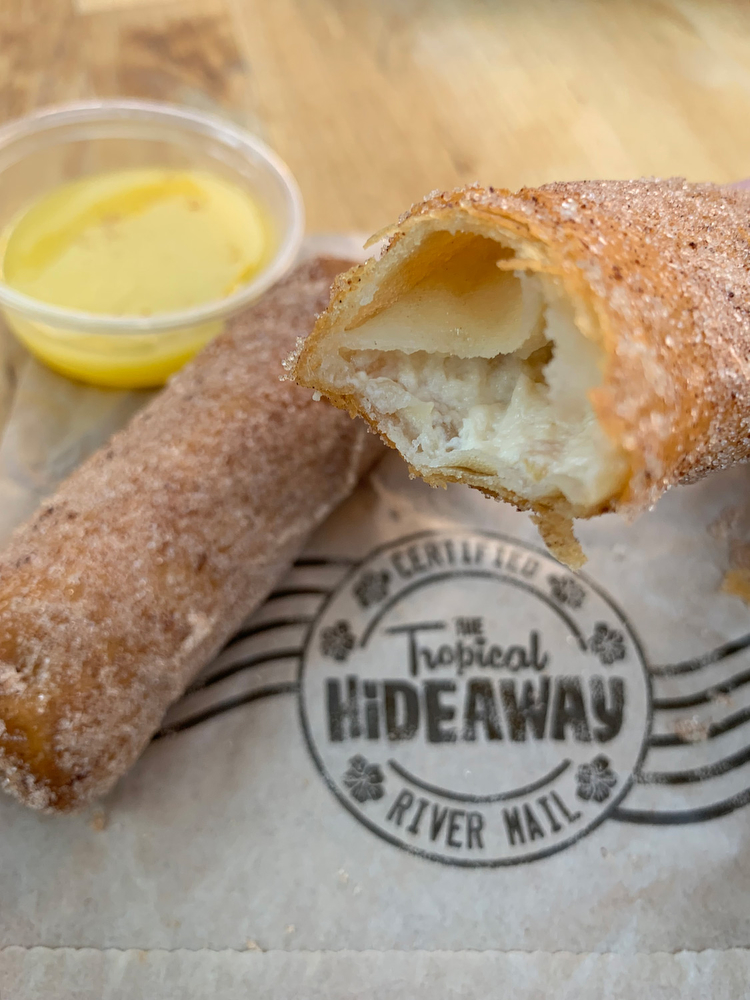 Hot Take: These are well crafted treats from the Disneyland chefs that are unique to this entire resort. This might be right up your alley or it might not be for you. Consider sharing a few to start.



I CAN BUY STUFF?

Yes, you can! There's a new Plumeria Headband exclusive to this location. Now a shared exclusive between Disneyland and Disney's Aulani Resort, this will set you back $30 before tax. No annual passport discount applies here.

Also, if you're into plastic eating utensils, there's an exclusive The Tropical Hideaway SPORK! Just $2.99 and perfect for downing massive amounts of Dole Whip at record speeds.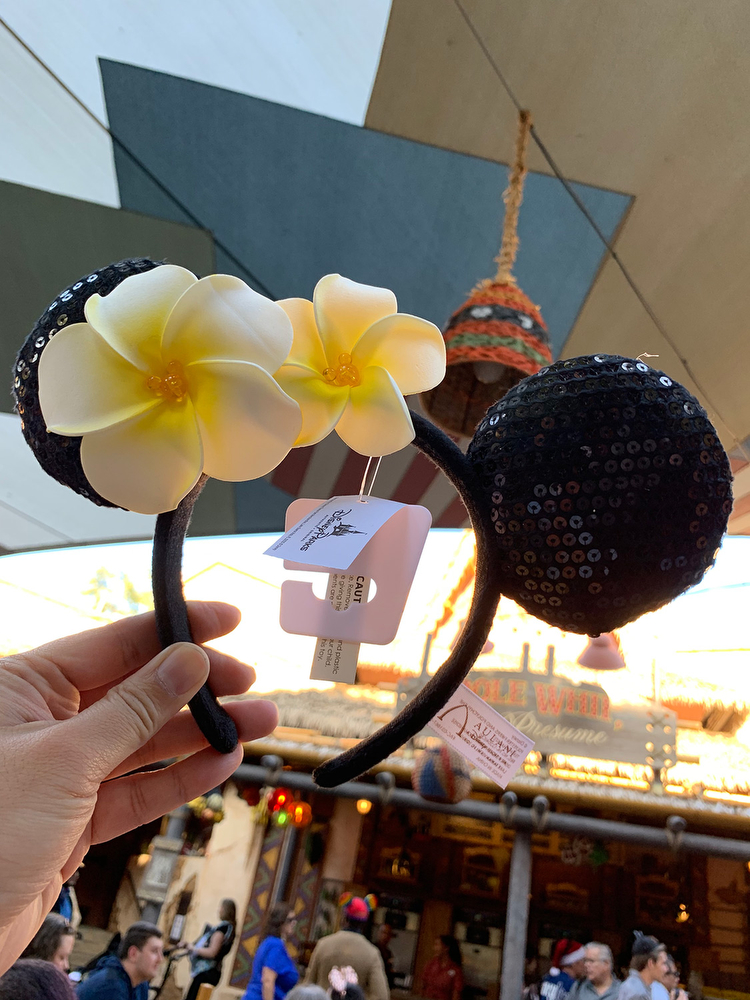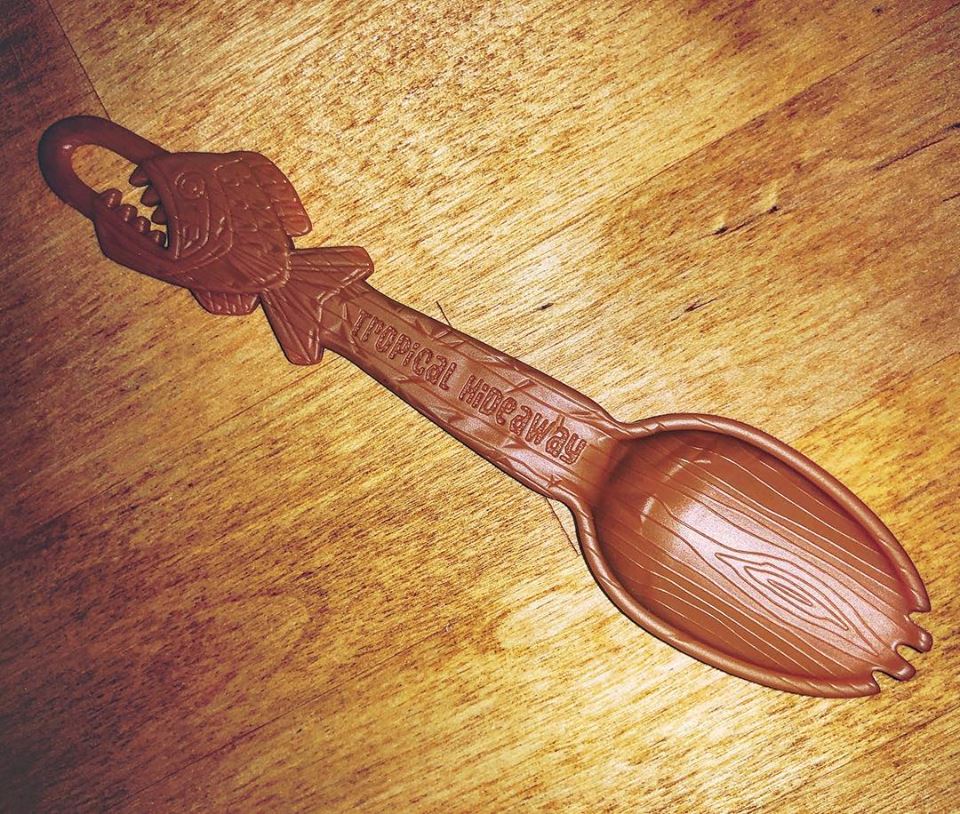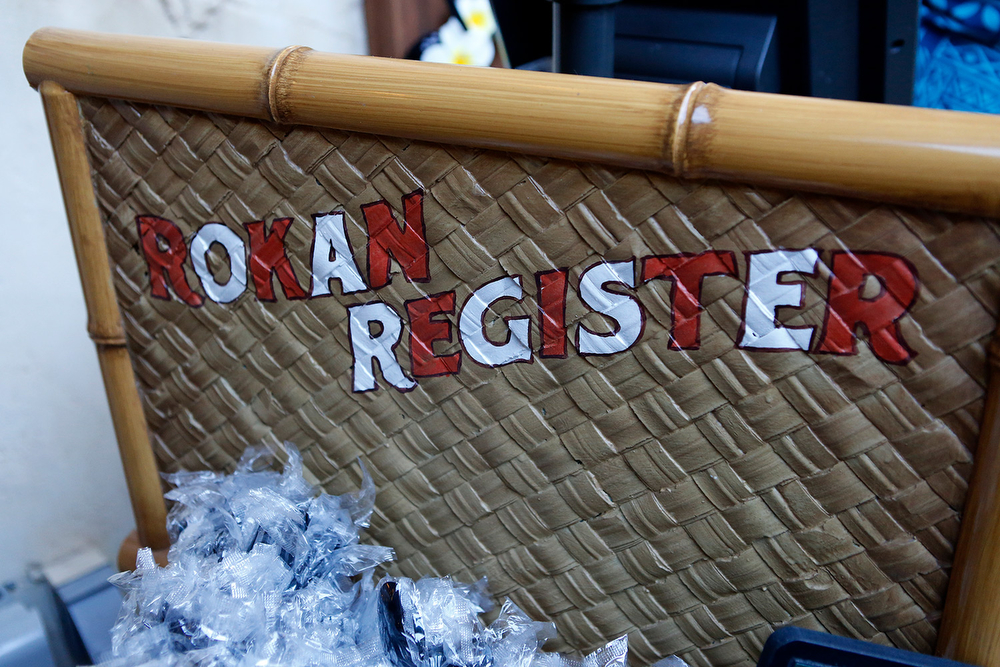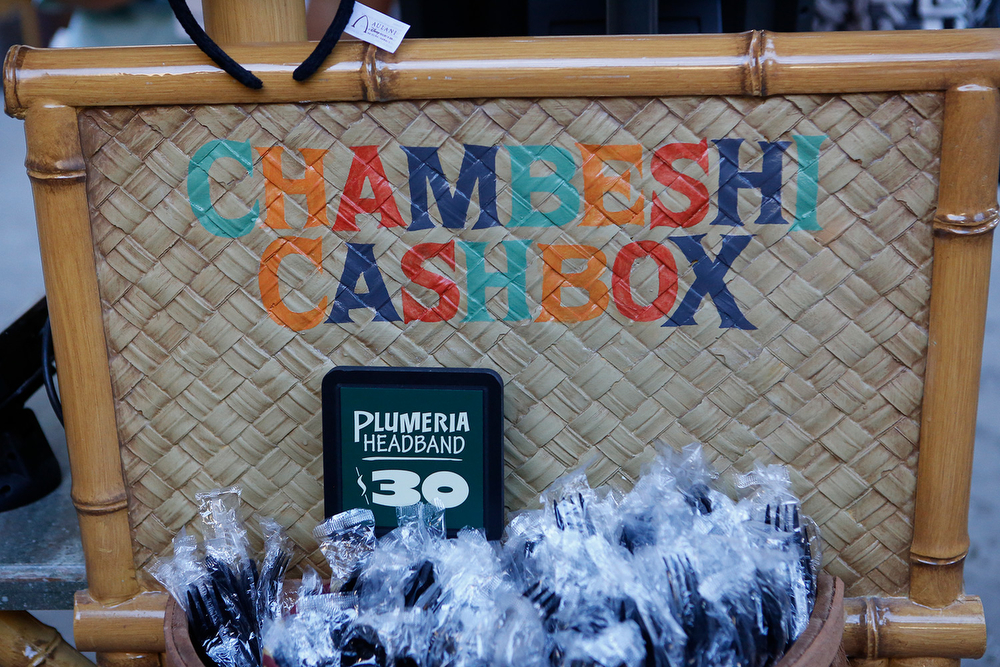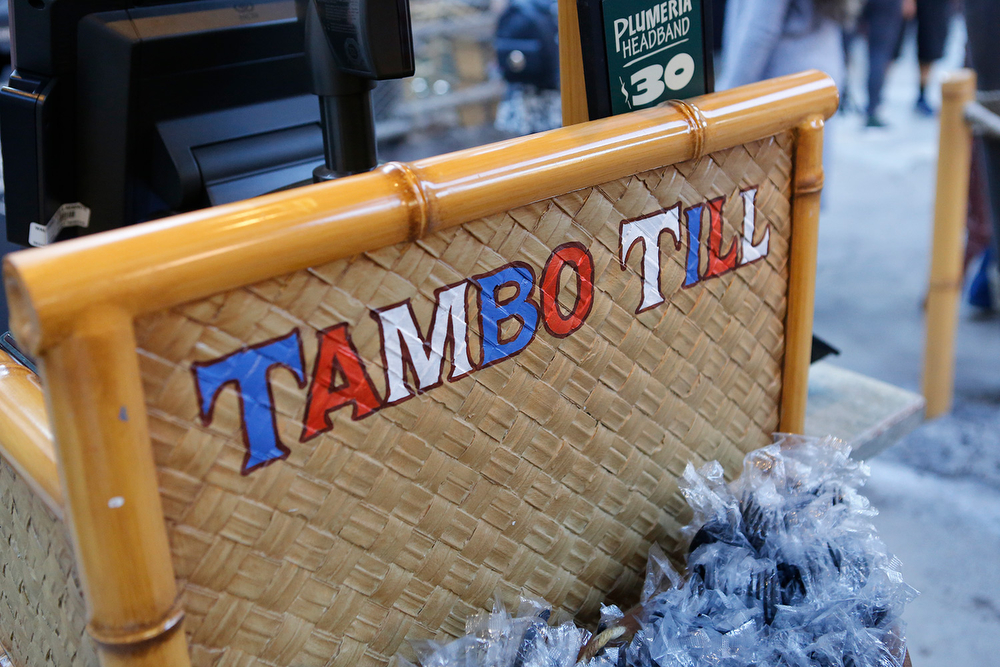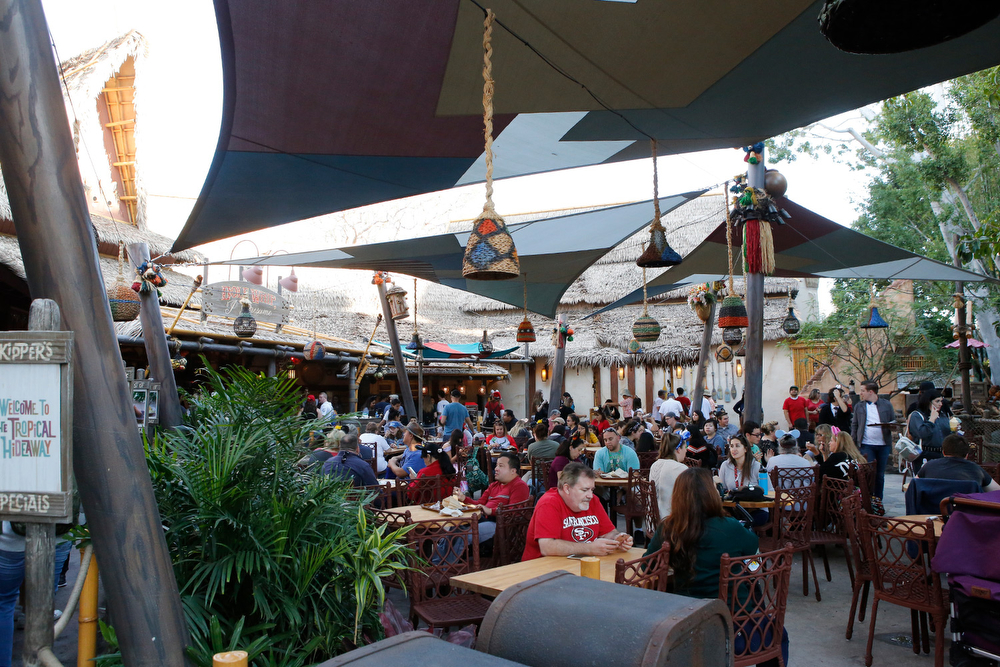 I Wonder What Happened to Rosita?
In a throwaway line from Walt Disney's Enchanted Tiki Room, Jose asks the question about Rosita and the audience has been wondering since 1963, and now they finally have an answer…

Rosita sits perched above a net full of cargo, with a crate of bird seed cleverly obscuring the speaker inside. She's an animatronic bird, just like in the Tiki Room, with movements to match. She tells a joke from time to time, but who is she voiced by? Disney hasn't revealed that information but I personally hope they change it. It's not quite the perfect fit.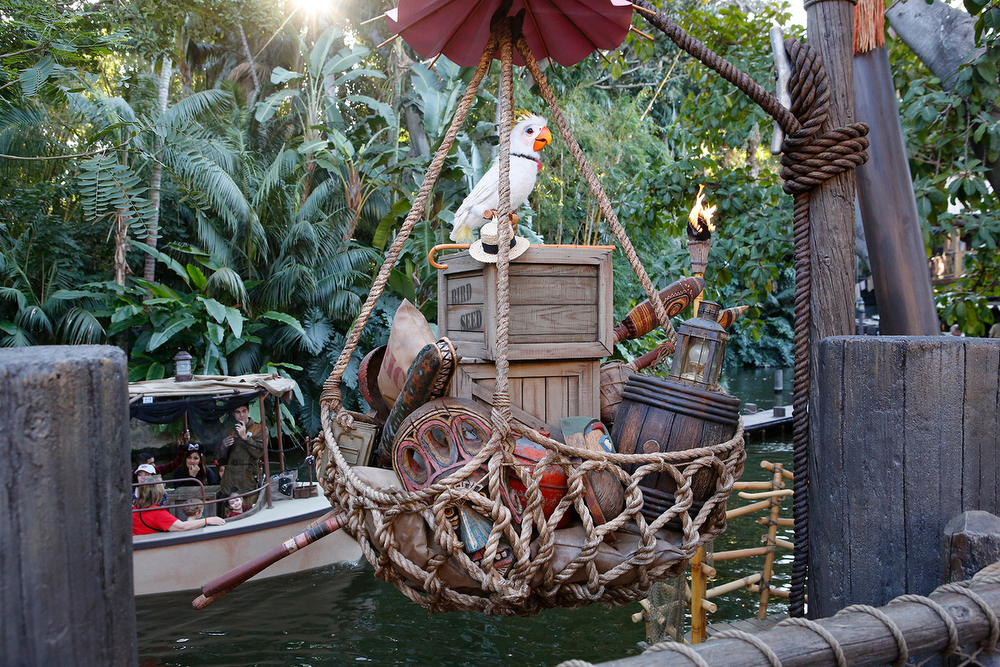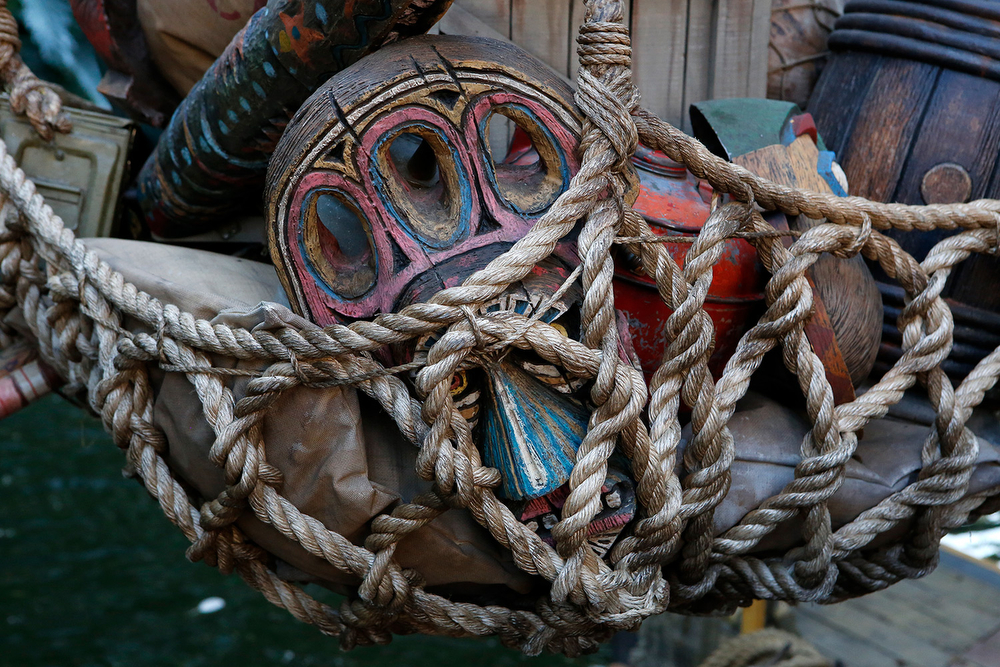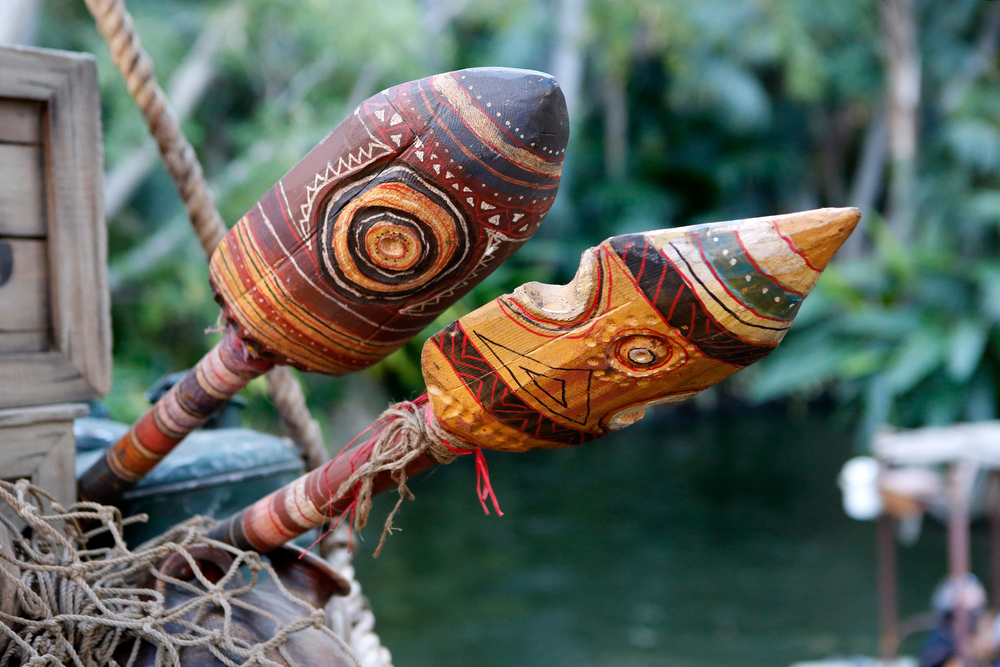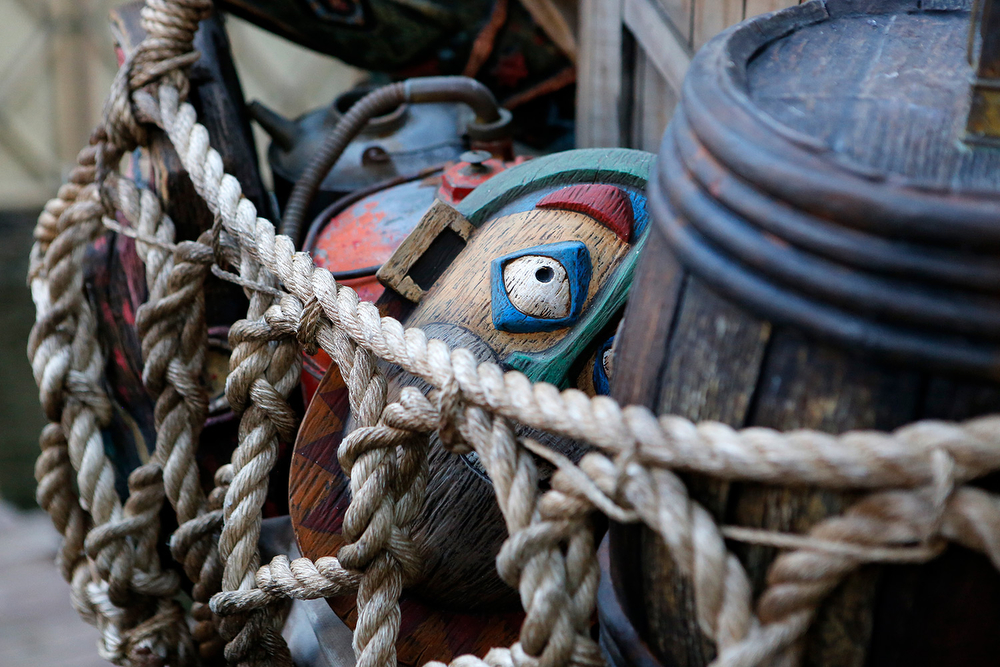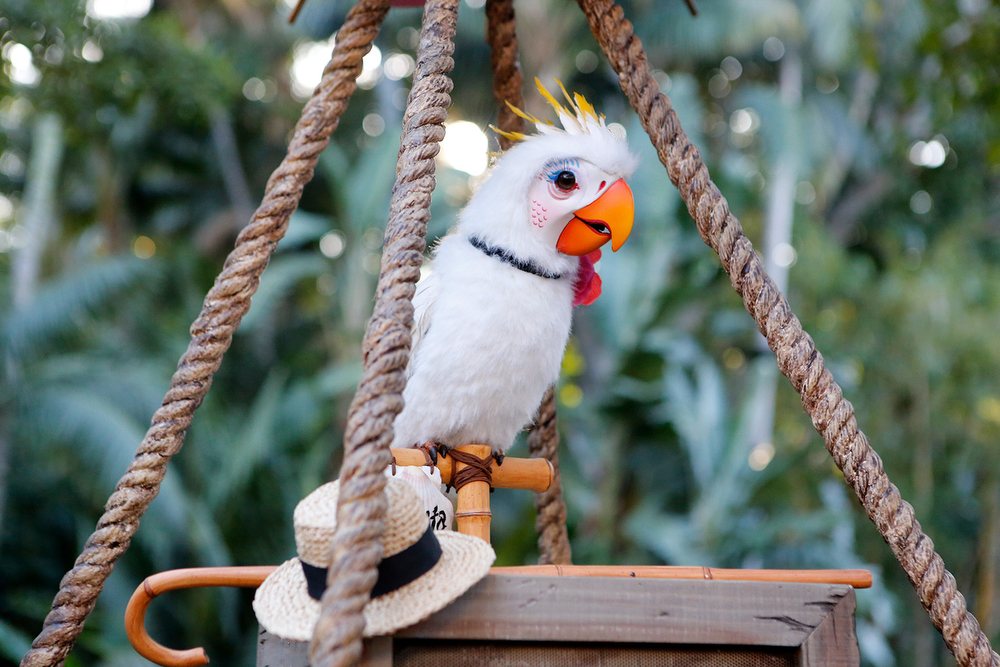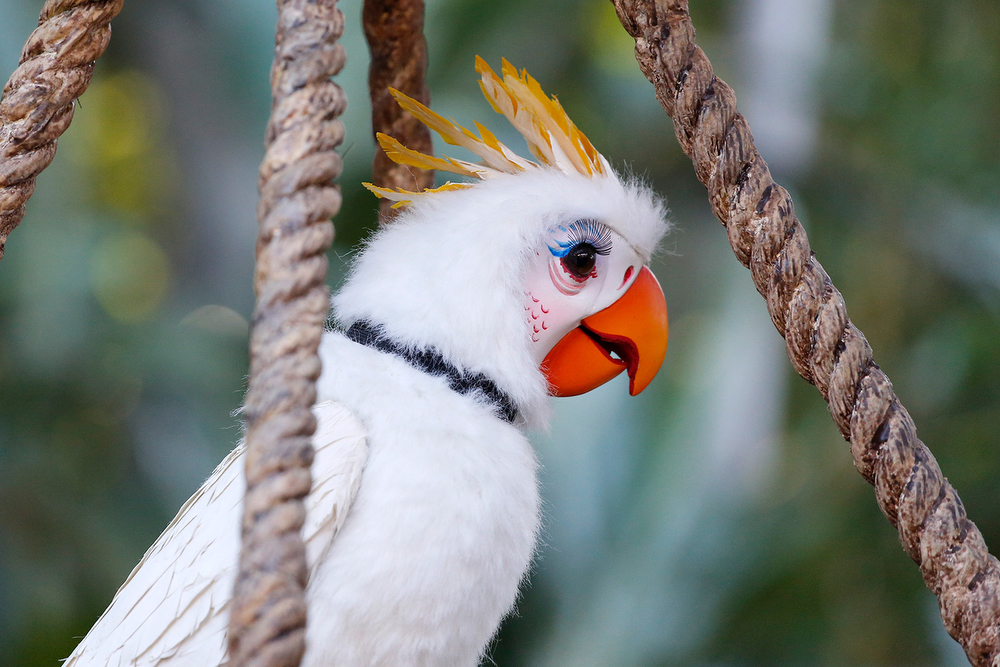 Due to the close proximity with The Enchanted Tiki Room, the Imagineers have added homes for all the birds. Let's take a look…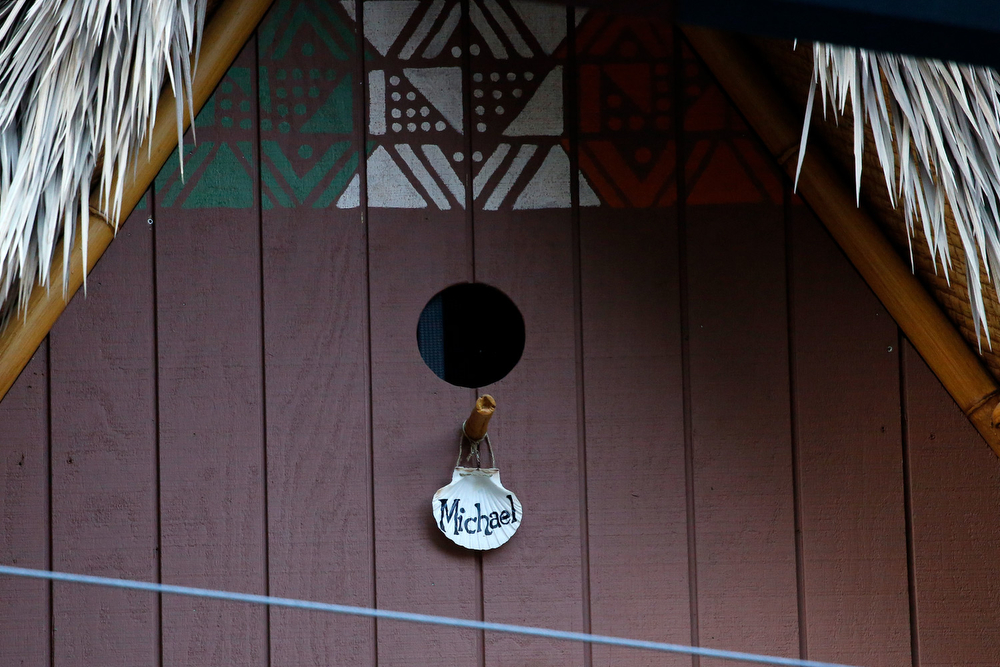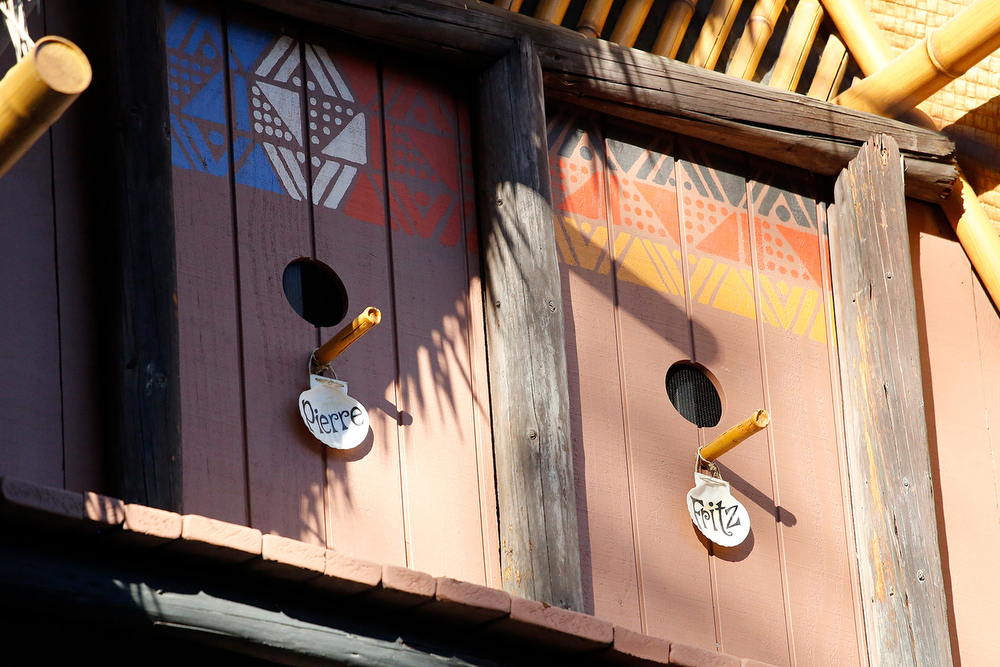 Now, you're probably wondering where Jose finds home. Believe it or not, he likes to be a far removed from everyone else as possible. Here's his humble abode, found above the dining tables.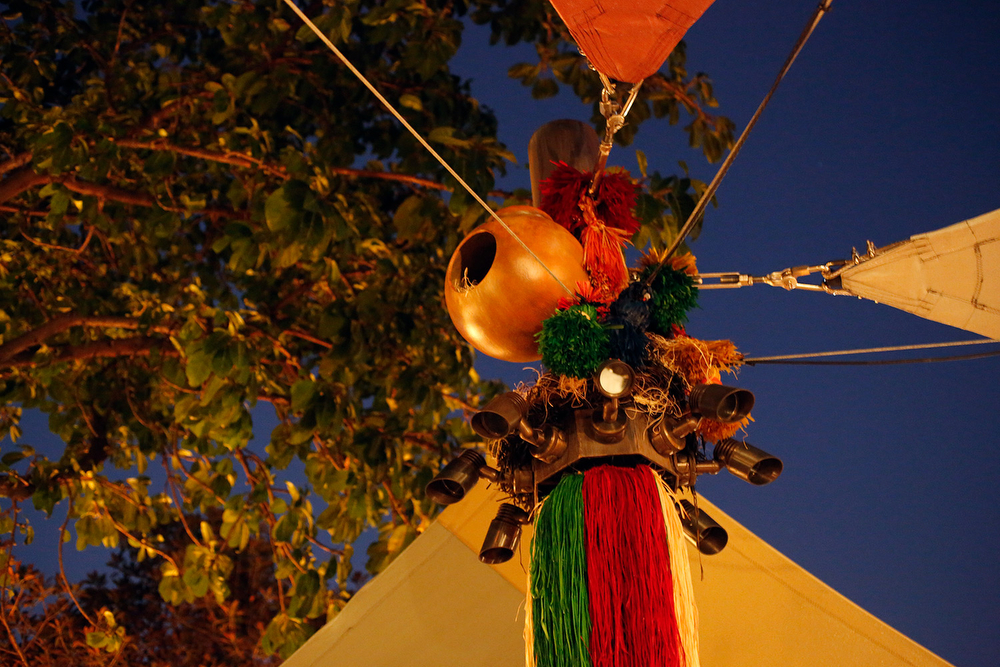 Details, Details, Details…
What's always fun about seeing new locations at the Disney Parks are all the added details and stories put into them. Not only is The Tropical Hideaway a sister location to both The Enchanted Tiki Room and the Jungle Cruise (It's got Tiki Birds! It's got Skippers!), but it's also a sister location to everything else in Disney's own Society of Explorers and Adventurers, something that began with the Adventurers Club in Walt Disney World. But before we get to that, let's take a look at some of the miscellaneous details found around The Tropical Hideaway…

A reminder of what came before, is Aladdin's Magic Carpet, originally part of the entrance of Aladdin's Oasis.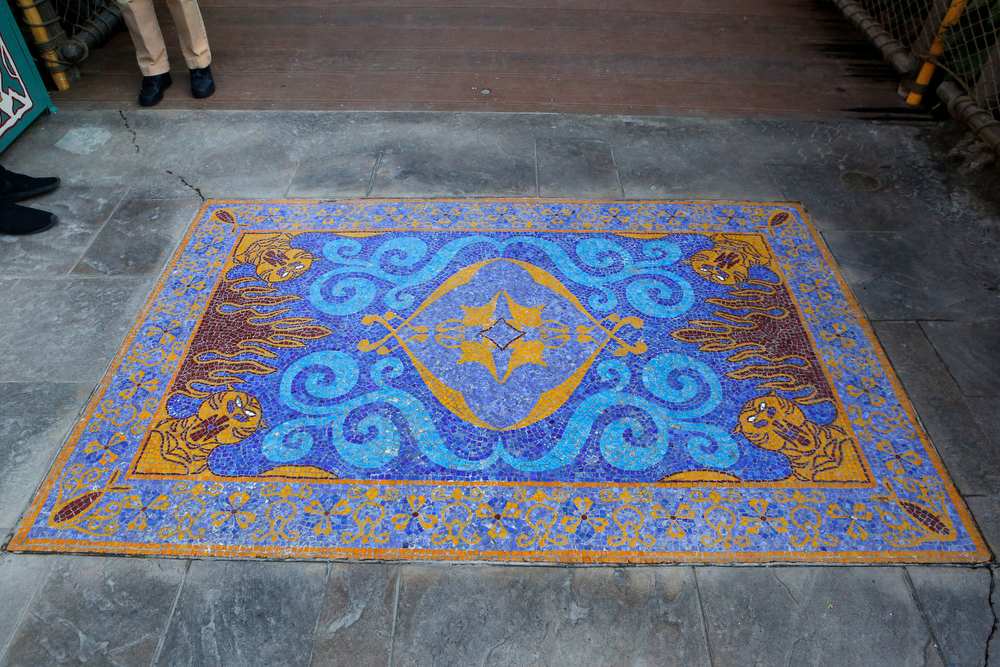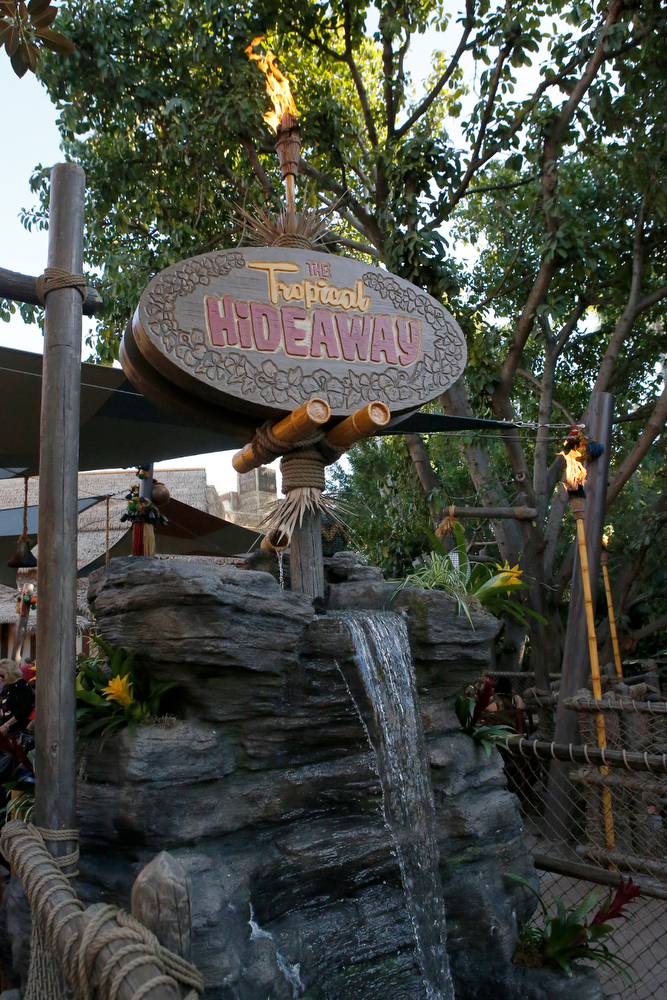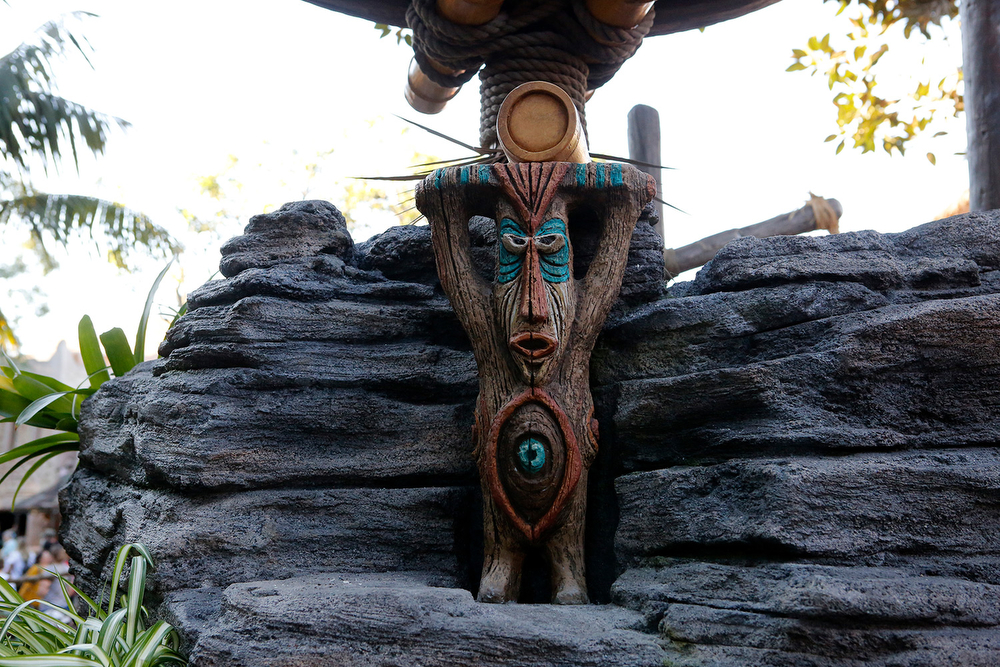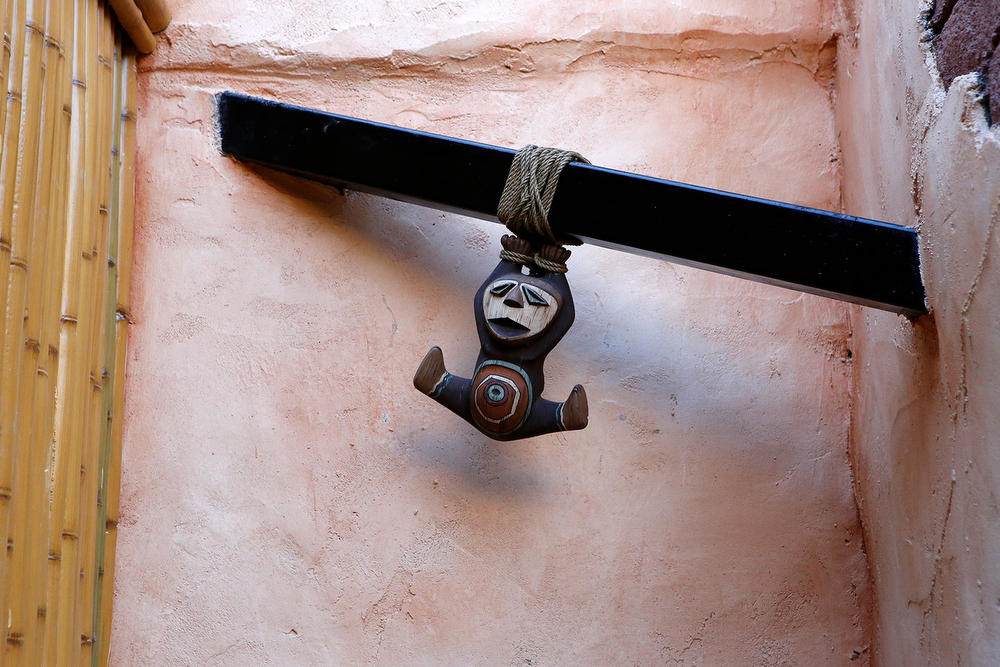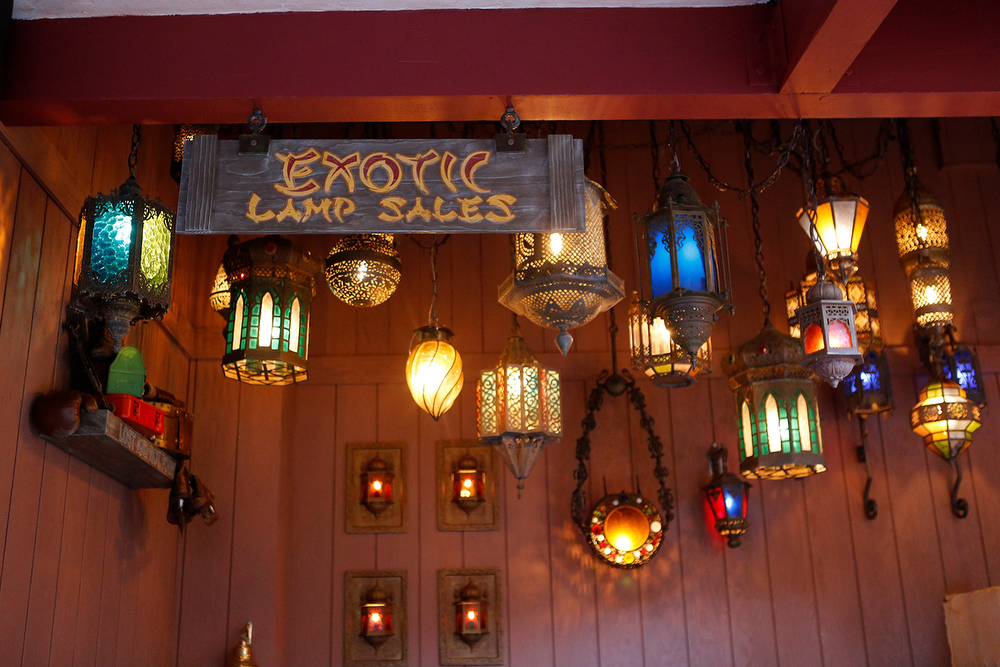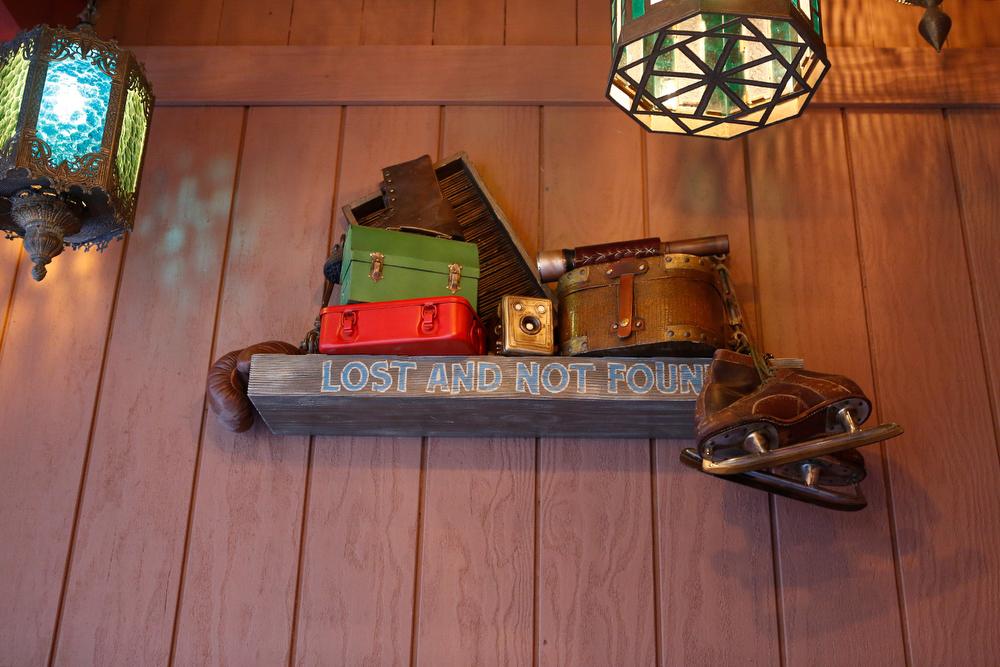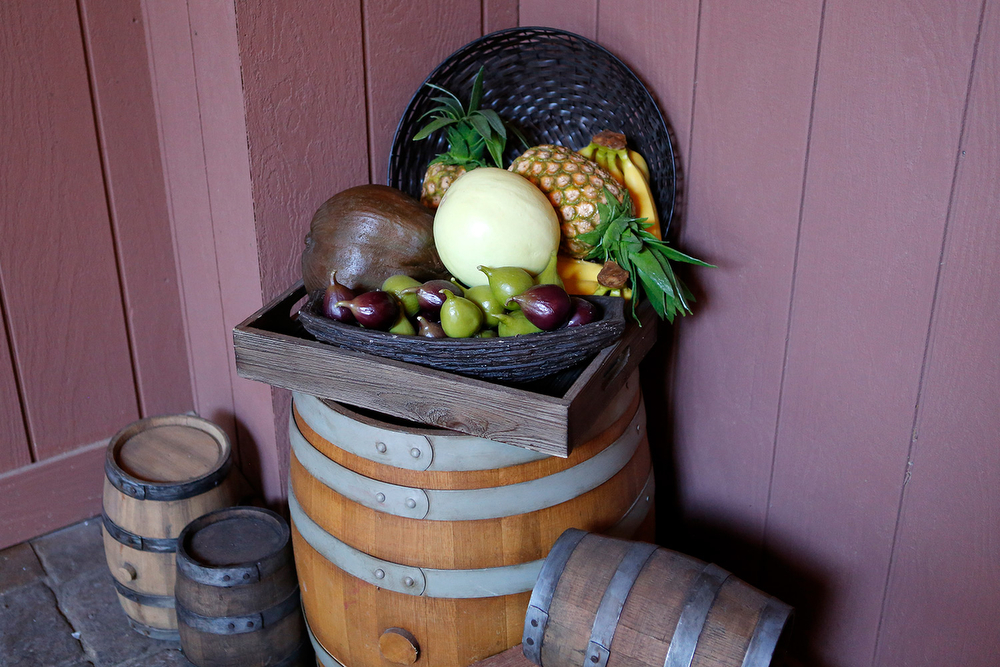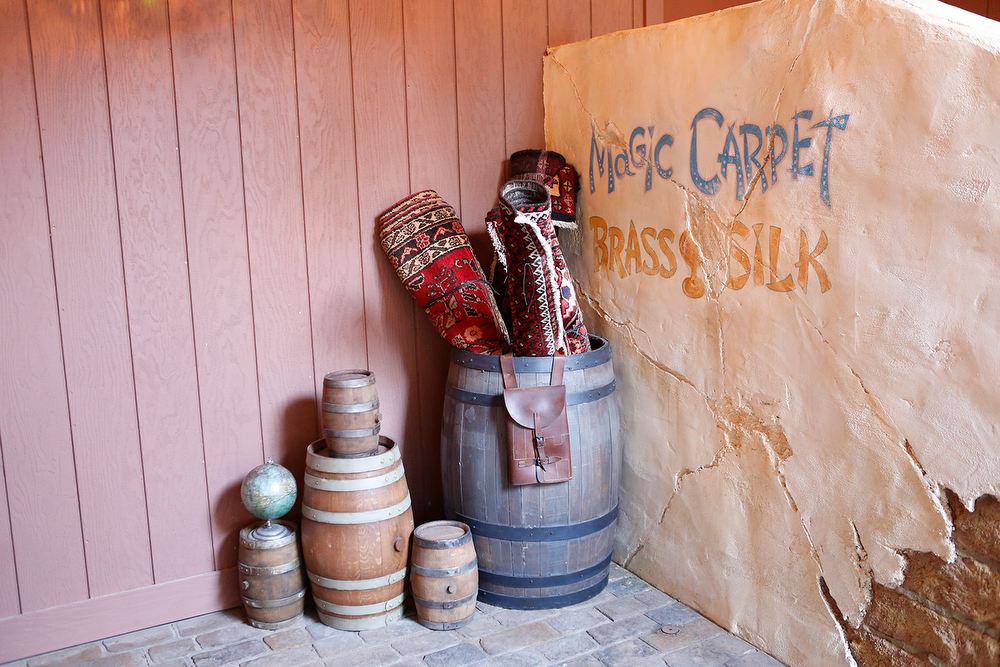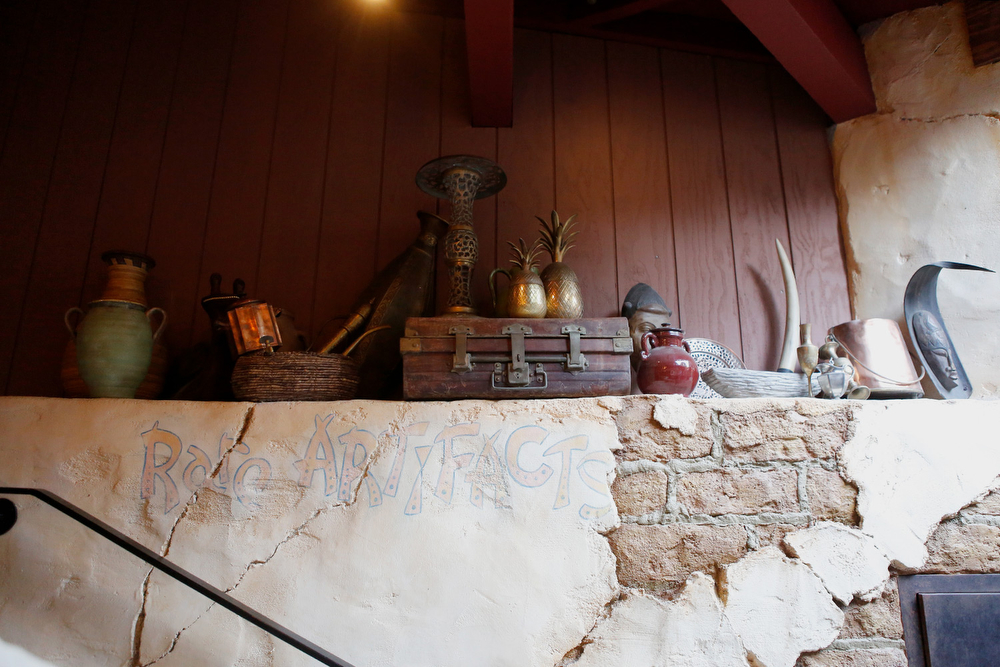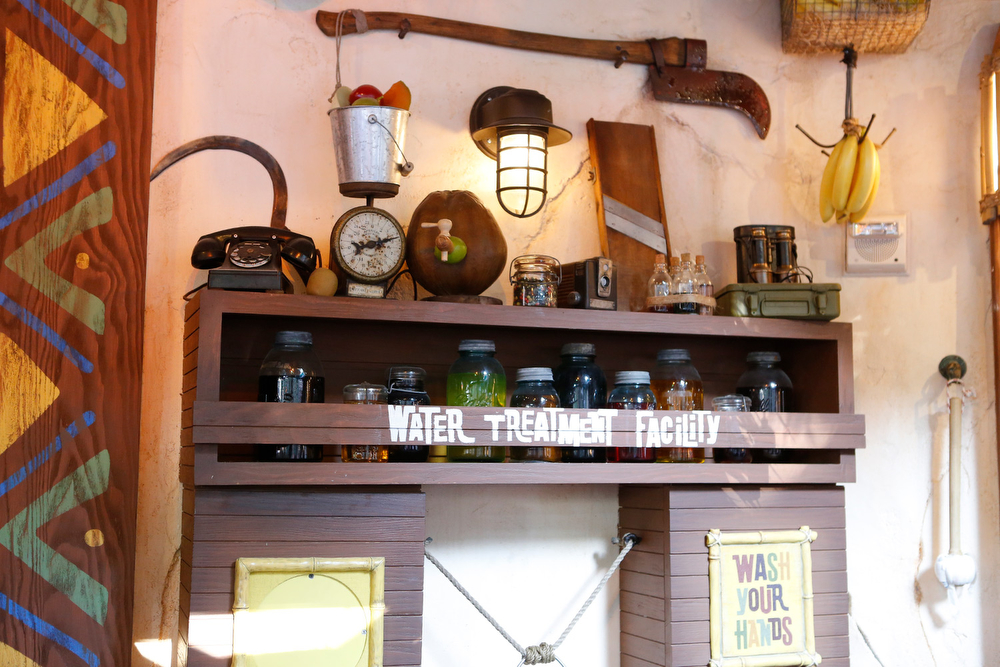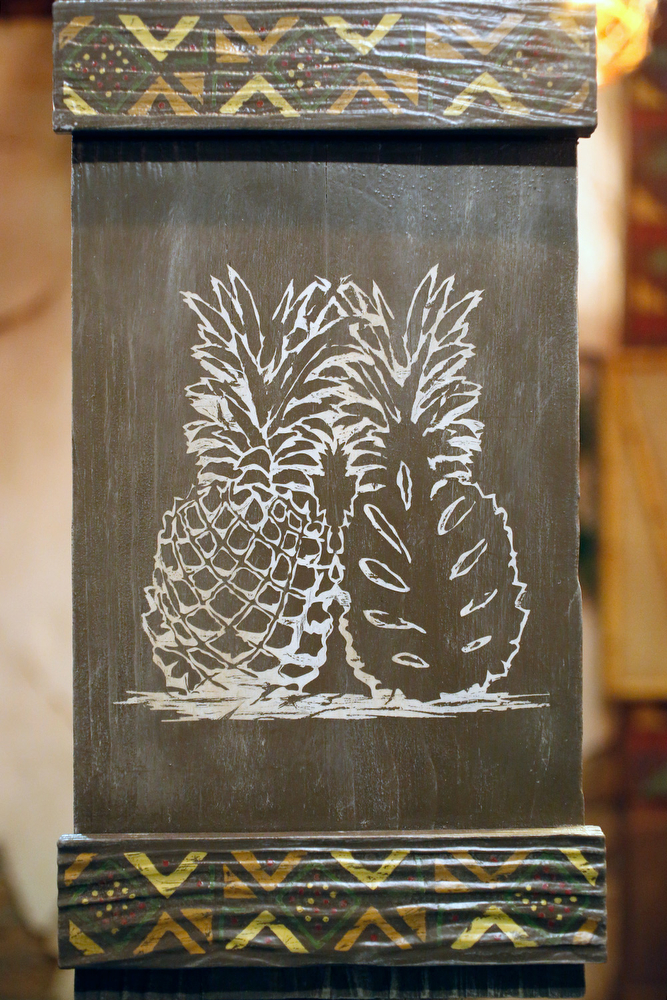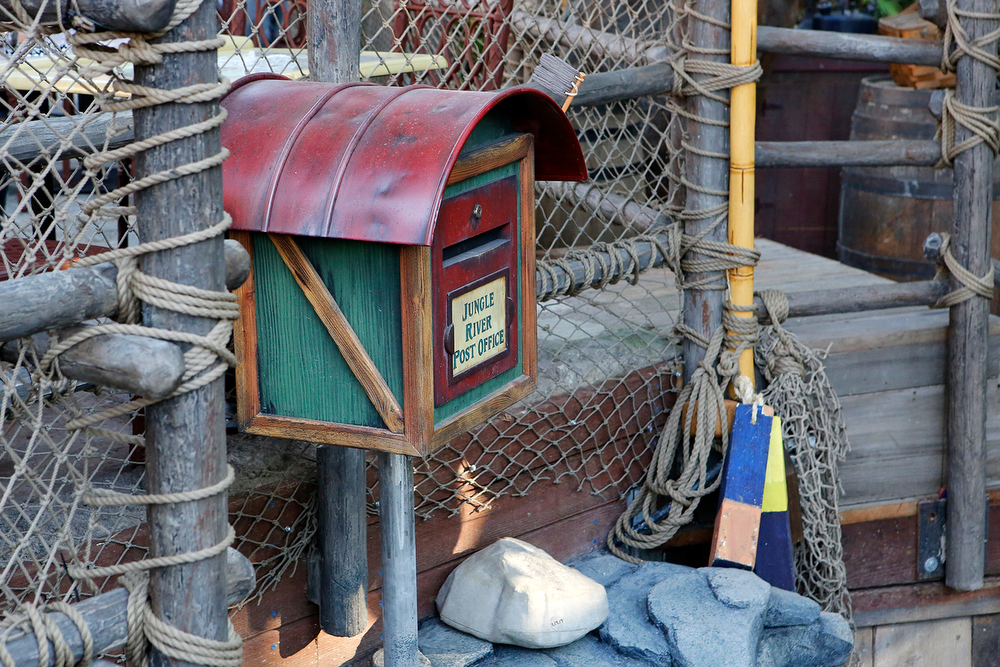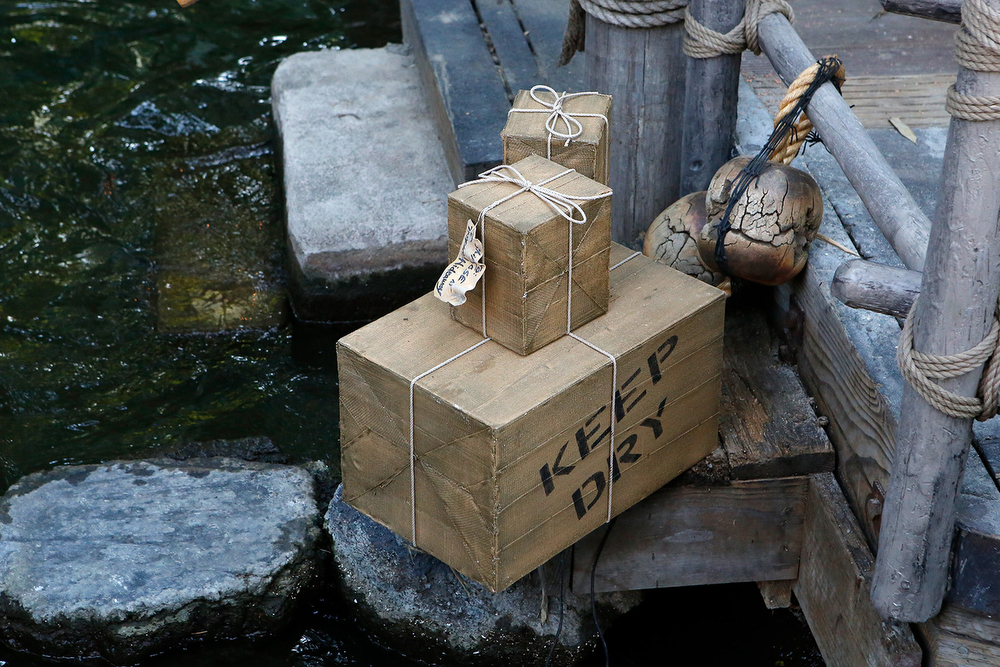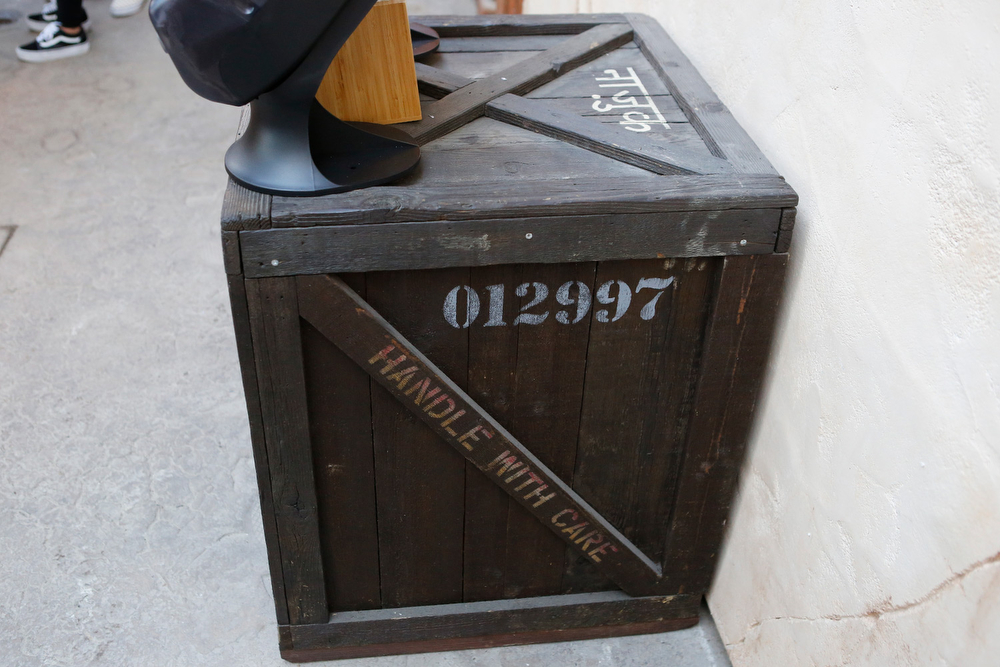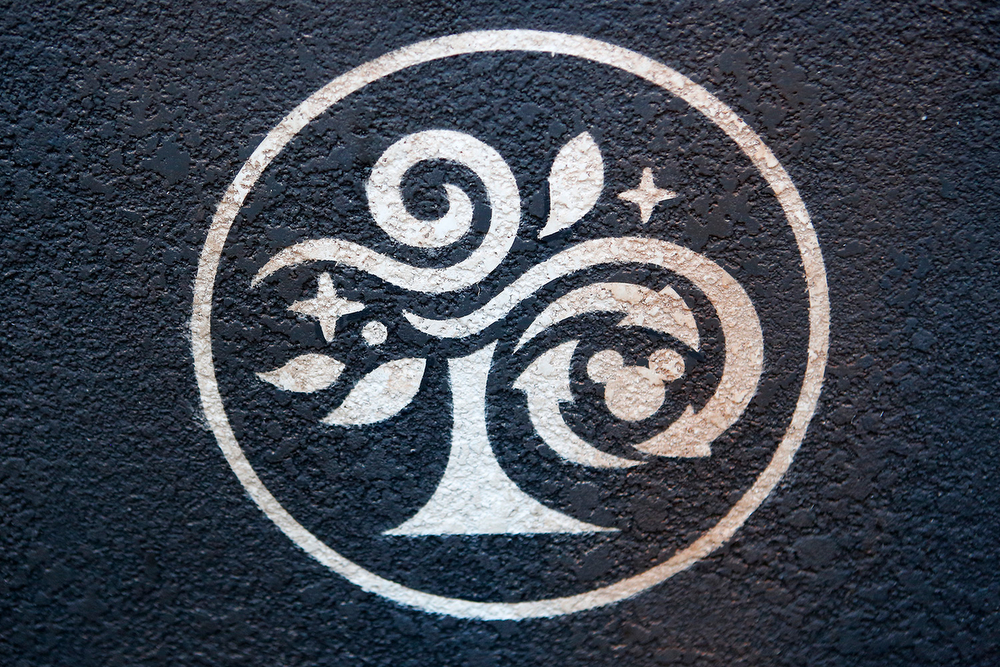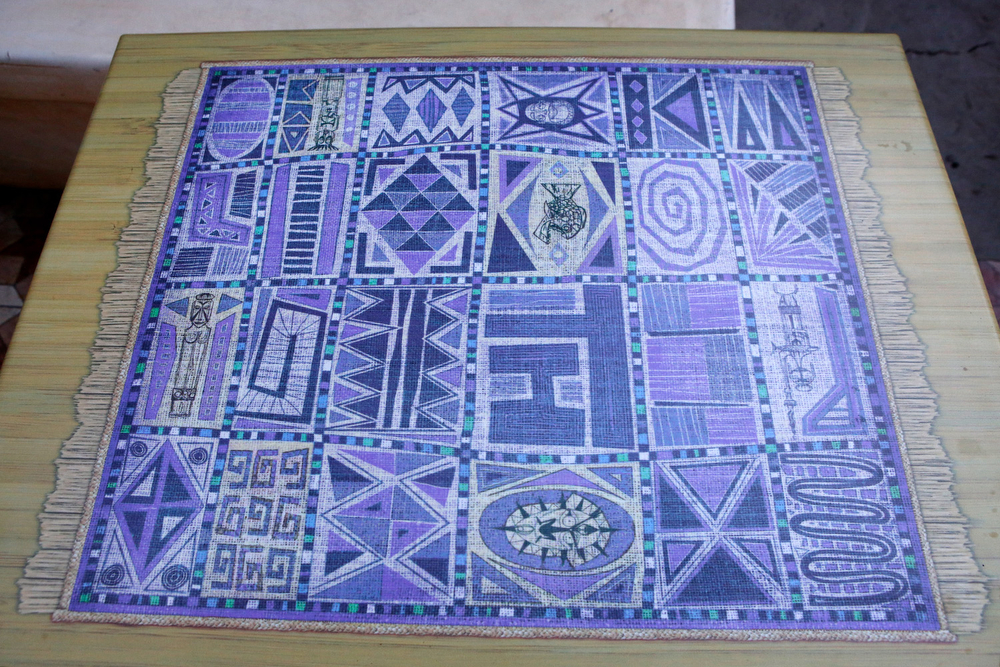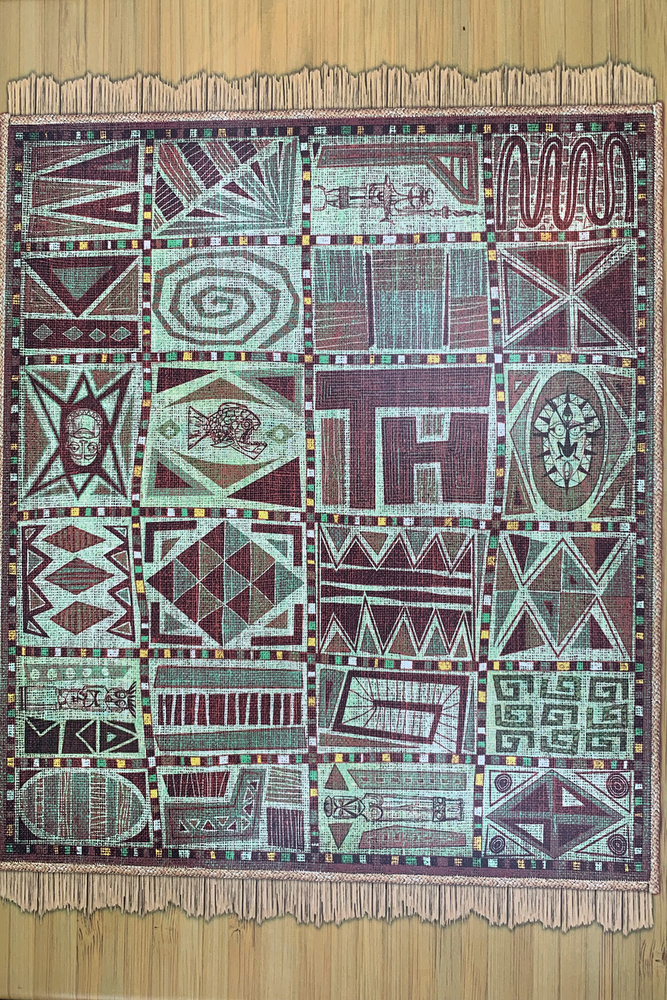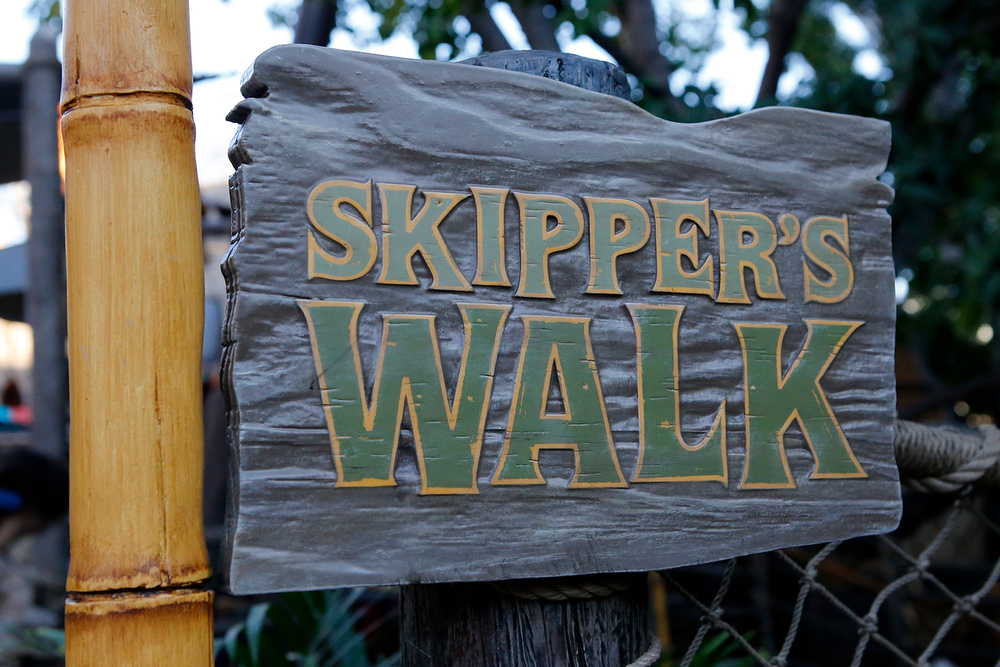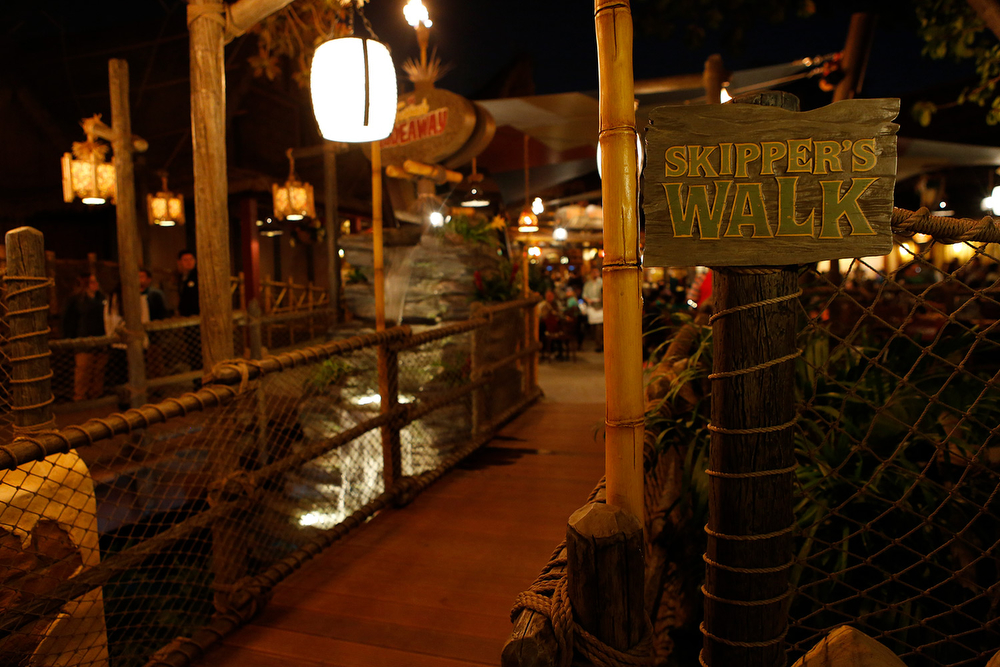 Society of Explorers and Adventurers
Otherwise known as S.E.A., the Society is essentially something that links everything cool at the Disney parks together into its own universe. It began with the now shuttered Pleasure Island and the included Adventurer's Club in Walt Disney World, and with the popularity of Trader Sam's Enchanted Tiki Bar at the Disneyland Hotel, the cast of characters at the Adventurer's Club were able to live on. Soon, other rides and attractions would find new backstories that include the Society. Big Thunder Mountain Railroad, Jungle Cruise and Skipper's Canteen, Mystic Manor in Hong Kong, Tower of Terror in Japan, and even Jock Lindsey's Hangar Bar is in on the act. At The Tropical Hideaway, only a wall of oars makes references to the Society.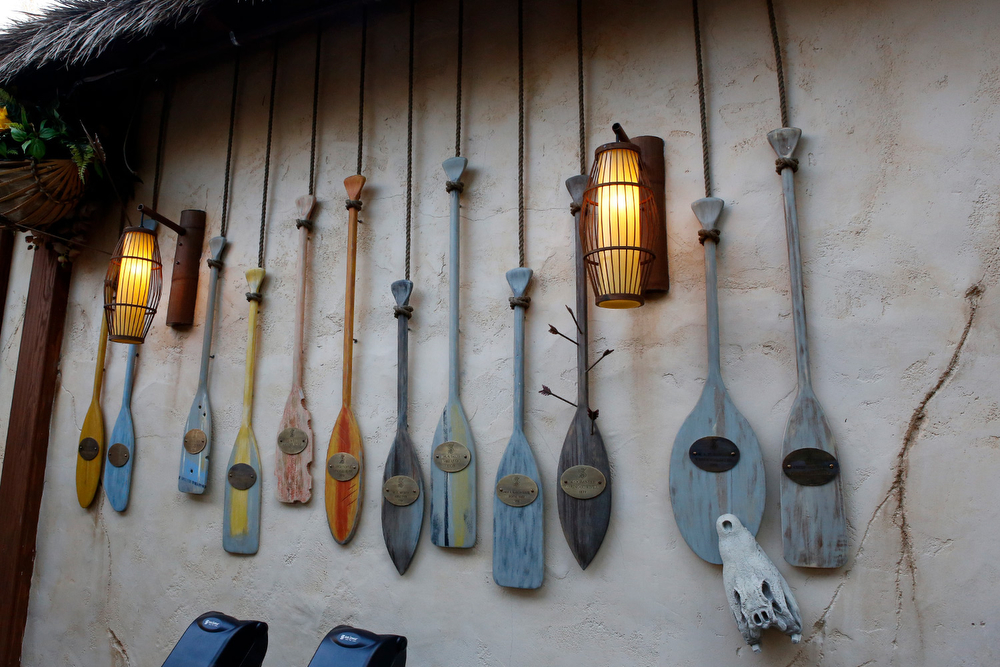 Camellia Falco… a name first seen here, but part of Tokyo Disney Sea's new SOARING: FANTASTIC FLIGHT attraction.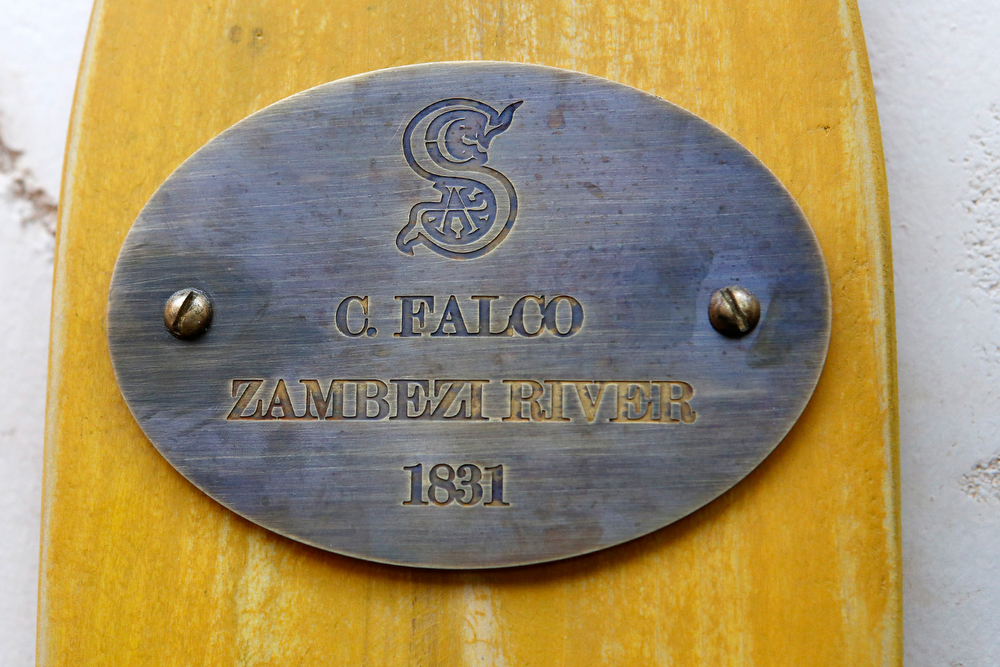 Barnabas T. Bullion (sharing a likeness with Imagineer Tony Baxter) is part of the Big Thunder Mountain Railroad storyline.
Jason Chandler, also from Big Thunder Mountain Railroad story and Discovery Bay.
Lord Henry Mystic of Hong Kong Disneyland's Mystic Manor.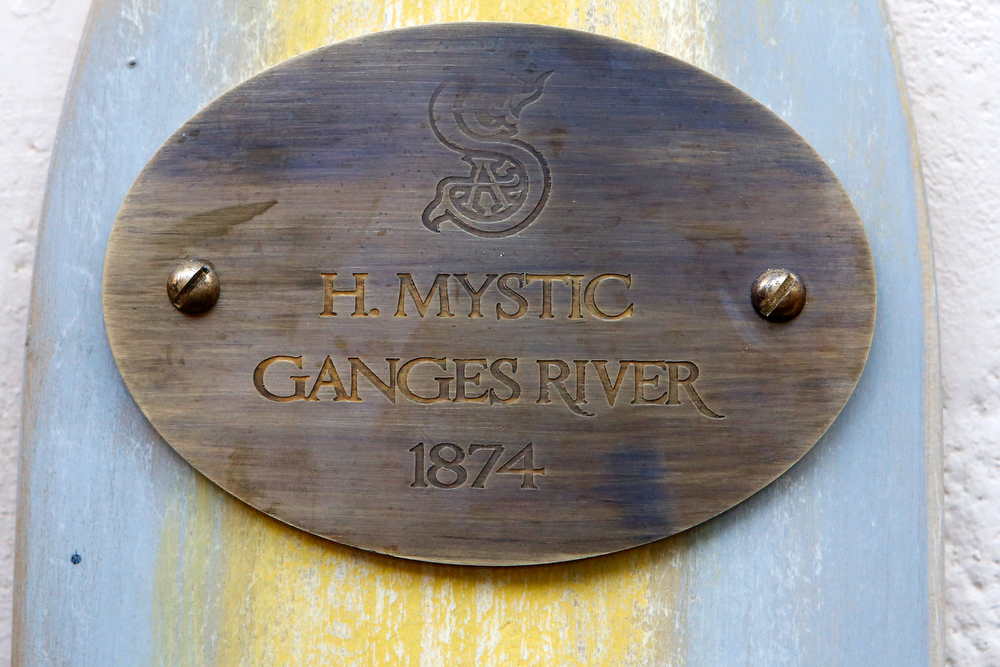 Sango Shio has a fez in the cabinet of Skipper Canteen, but not much is known about him/her otherwise.

Harrison Hightower III (bears resemblance to Imagineer Joe Rhode) of Tokyo Disney Sea's Tower of Terror.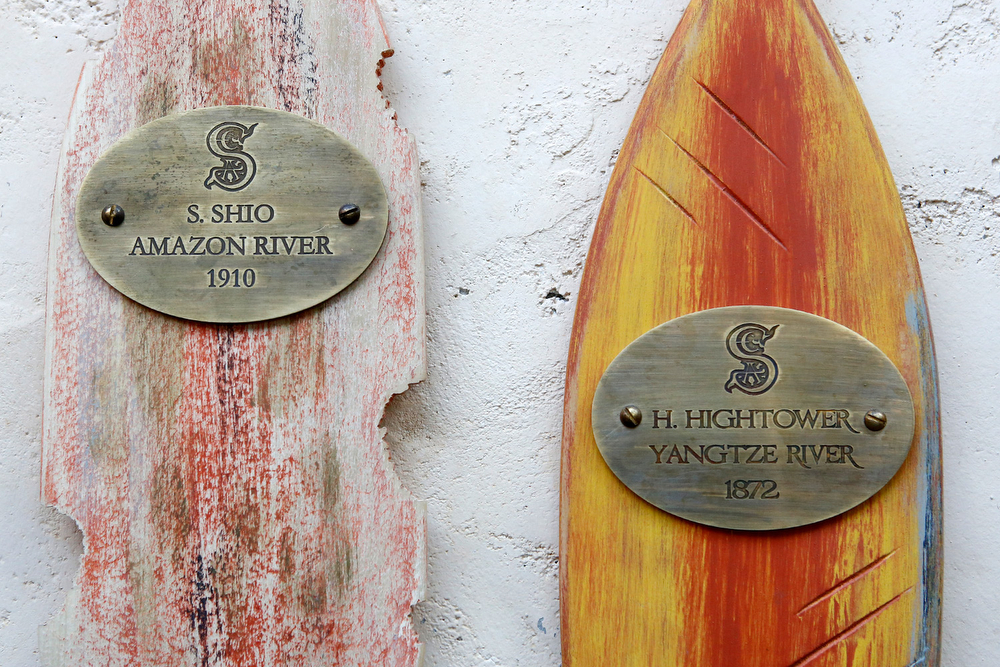 Dr. J.L. Baterista,seen only in a portrait hanging in Mystic Manor.

Dr. Albert Falls, founder of the Jungle Skipper Canteen and the Jungle Navigation Company.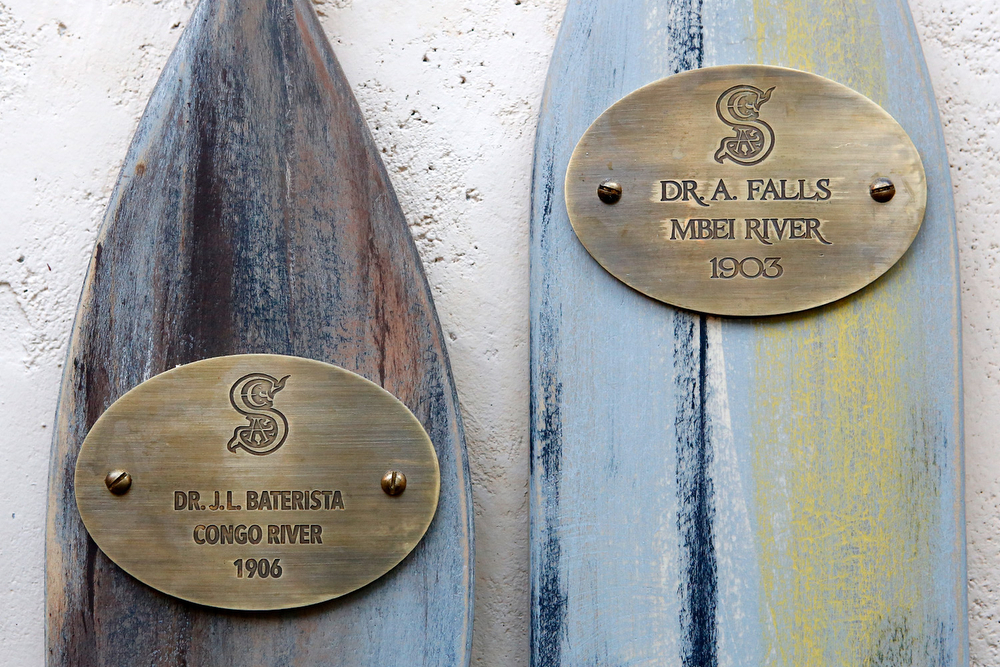 Professor R. Blauerhimmel is still a mystery, but he is pictured with flight helmet and goggles.

Captain Mary Oceaneer, Sea Captain and Treasure Hunter, referenced in the Disney Cruise Line and Typhoon Lagoon's Miss Adventure Falls.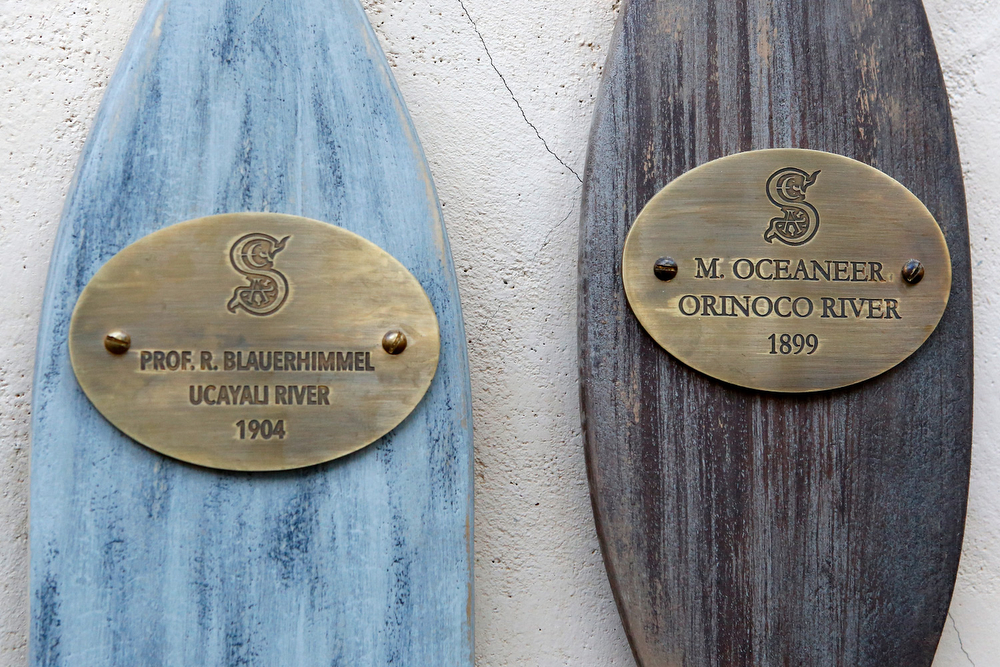 Merriweather Adam Pleasure, founder of Pleasure Island.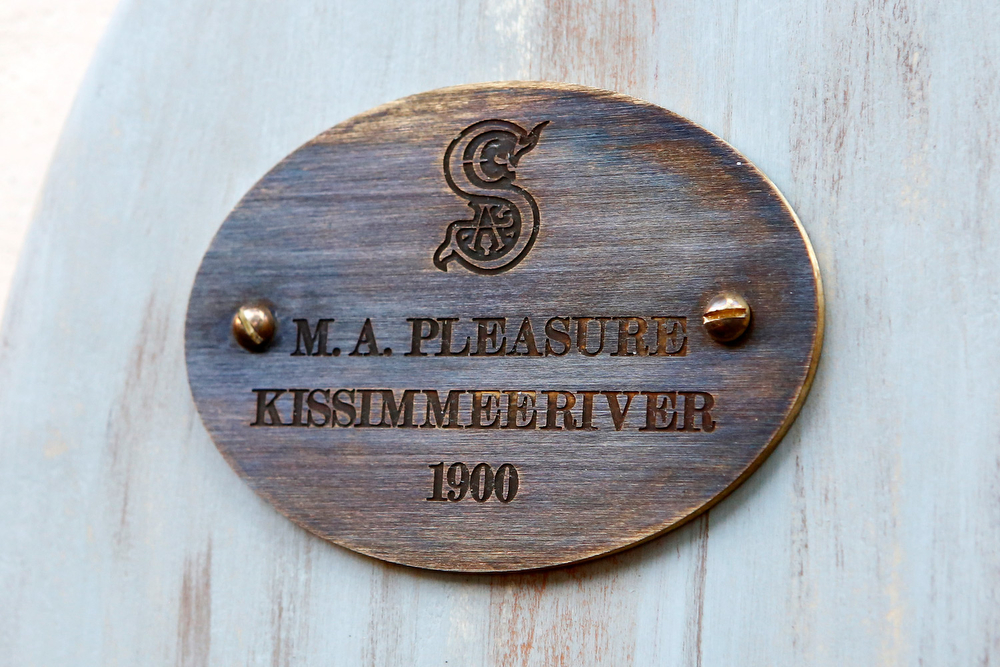 Chef Tandaji, known for entrees served at the Jungle Skipper Canteen.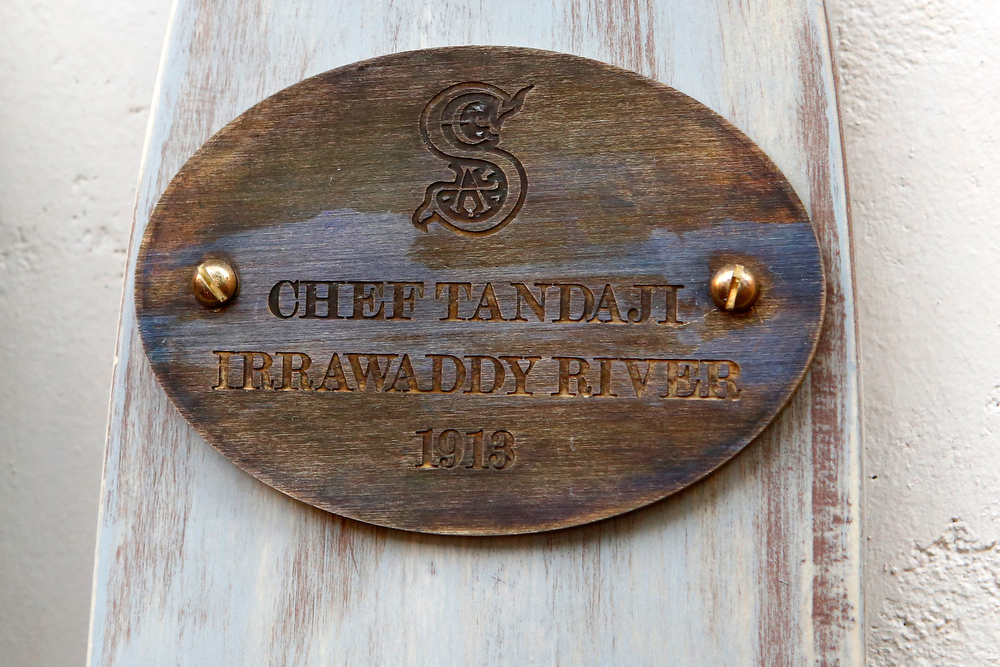 Well, there you have it. Hope you enjoyed this look at The Tropical Hideaway! It's now open and ready for you! And who knows what else might be in store for this space? Tiki mugs? Alcohol (one can wish)?

Overall thoughts: It's a great spot and I think guests will enjoy and come to love the new location. I'm not the biggest fan of the Bao or the Sweet Lumpia, but I may be in the minority.

​To wrap it up, we'll close with a few shots taken at night. Kungaloosh!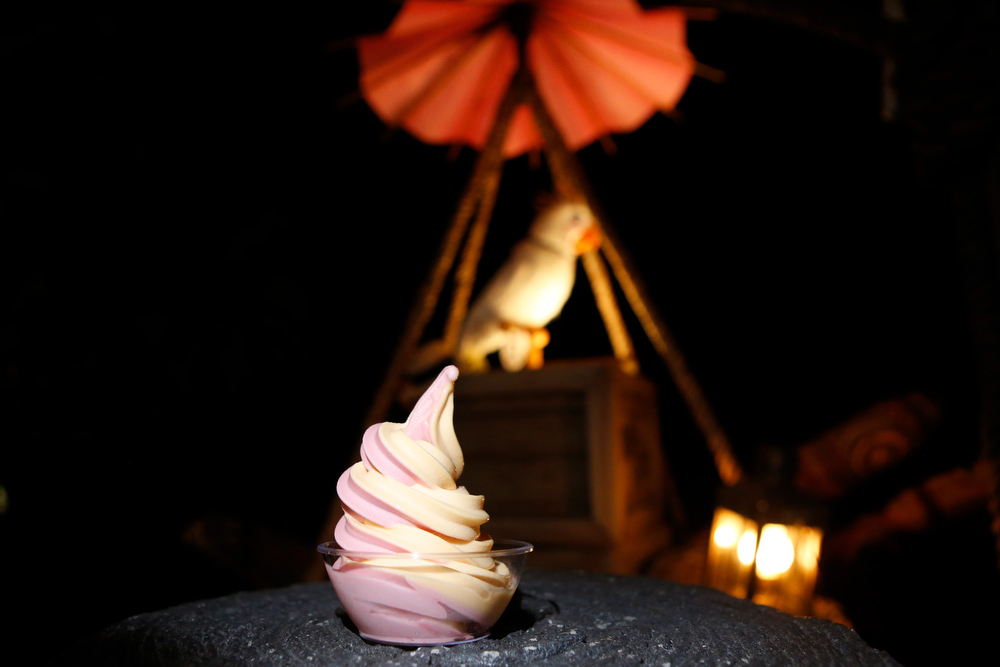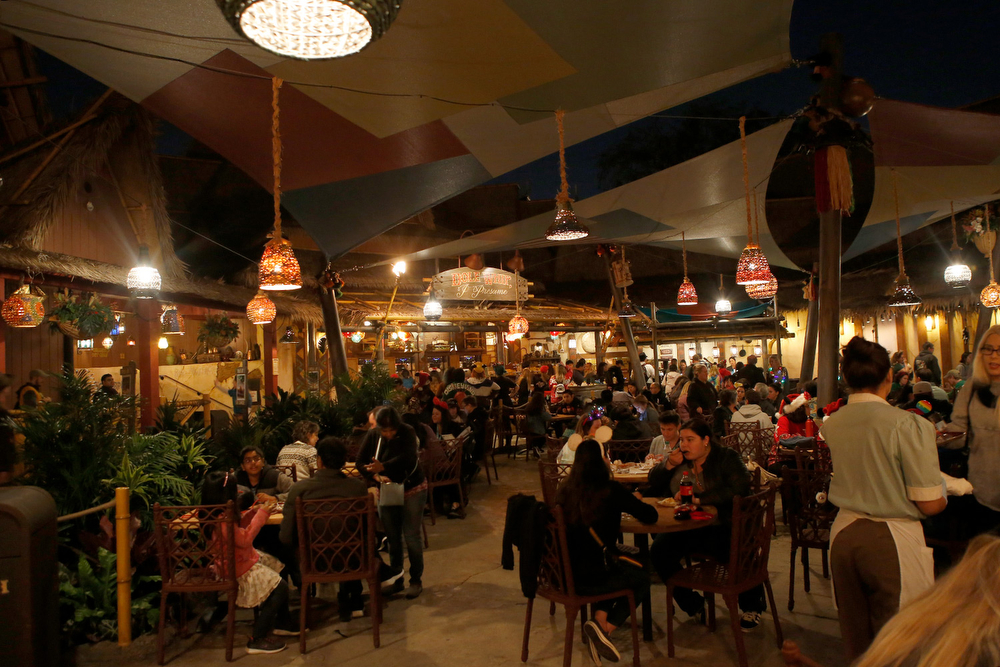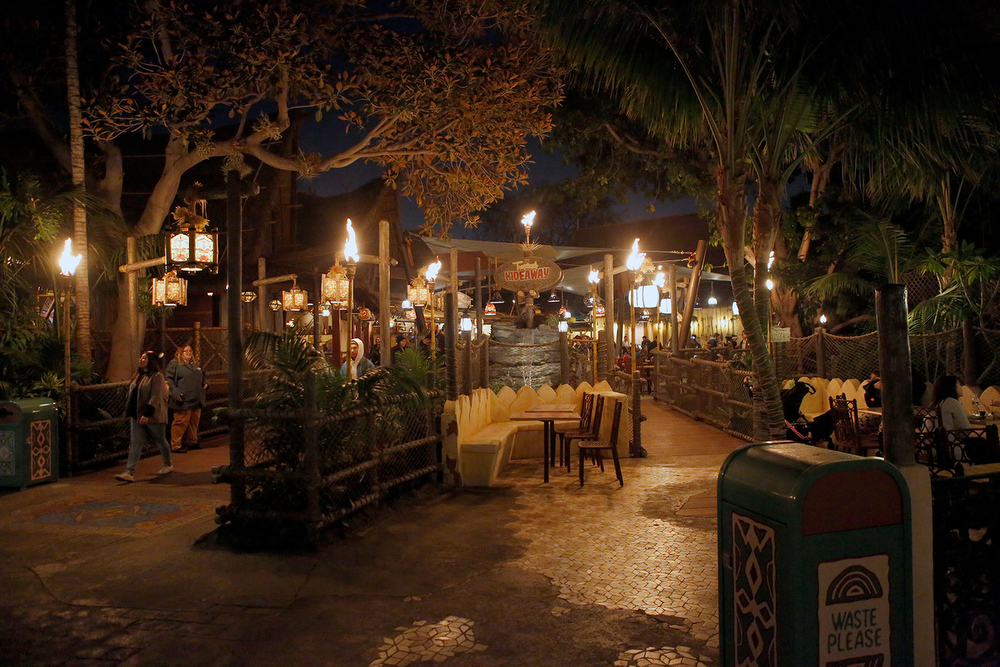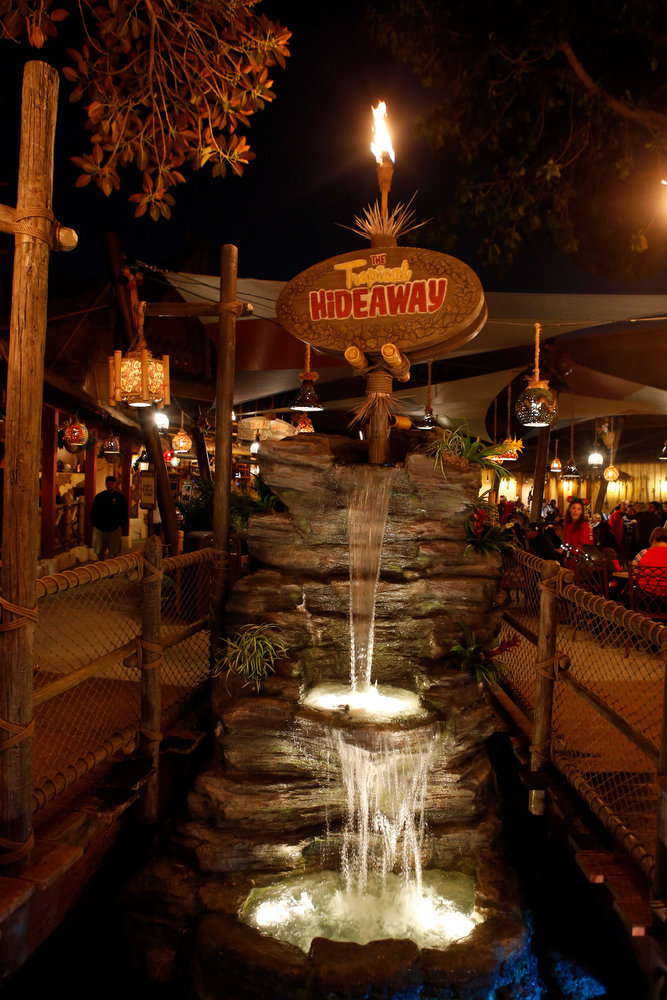 Photography by David Yeh and @Enchantedtikibar