Richard Harbaugh/Disneyland Resort
Stars of Avengers Visit Avengers Campus
June 4, 2021
Anaheim, Calif. – Earth's Mightiest Heroes… well, some of them anyway, got an early peek at the new Avengers Campus, opening this Friday, June 4, 2021 at Disney California Adventure. From Ant-Man's Paul Rudd to the upcoming Shang-Chi's Simu Liu, here's all of the star-studded talent that made an appearance at the new land.

Captain Marvel's Brie Larson is all smiles with an early look at the 6-acre Avengers Campus.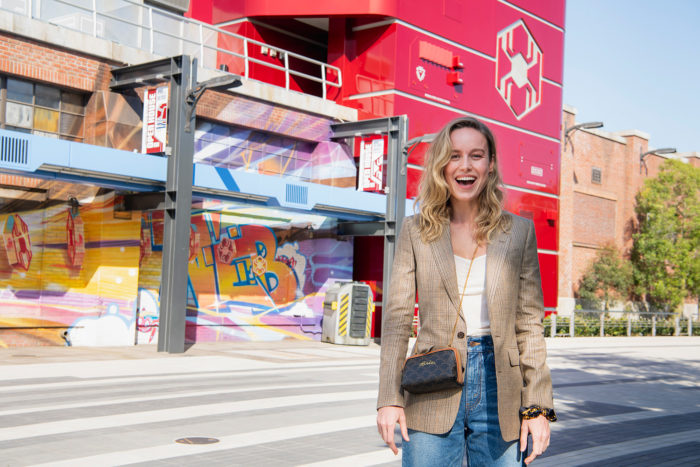 Gamora herself, Zoe Saldana poses in from of Guardians of the Galaxy – Mission: Breakout!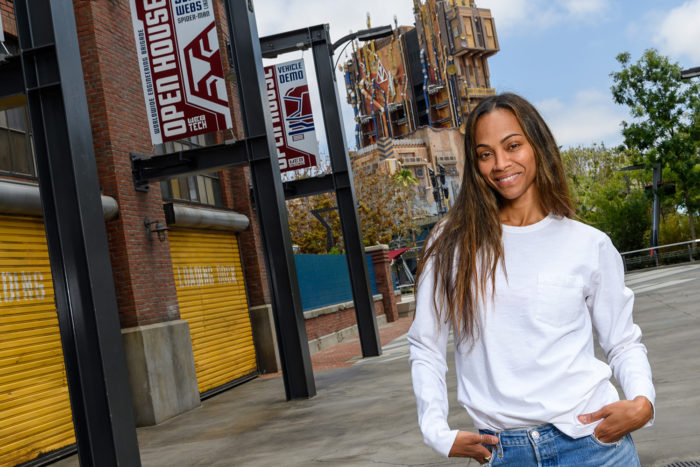 Representing Pym Test Kitchen is Paul Rudd, posing with Ant-Man and the Wasp characters.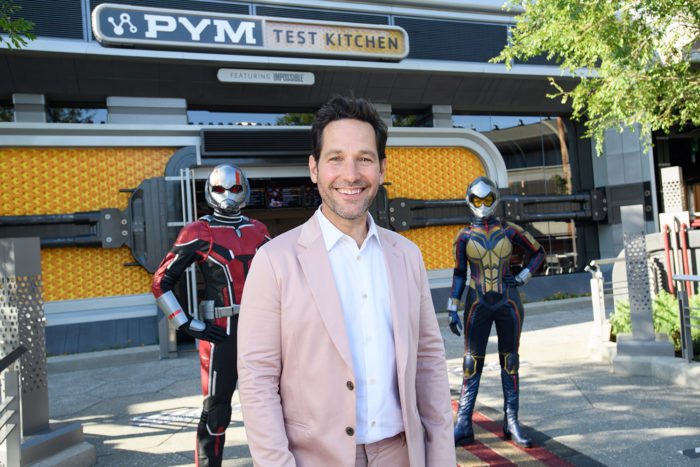 The director who kicked it all off, Jon Favreau with the new Iron Man Mark 80.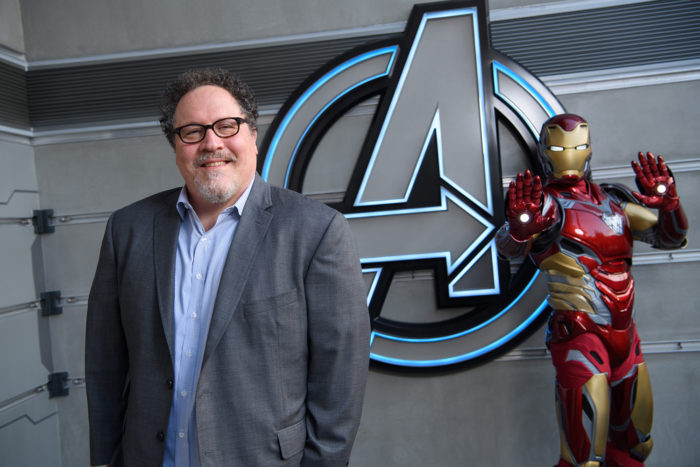 President of Marvel Studios, Kevin Feige.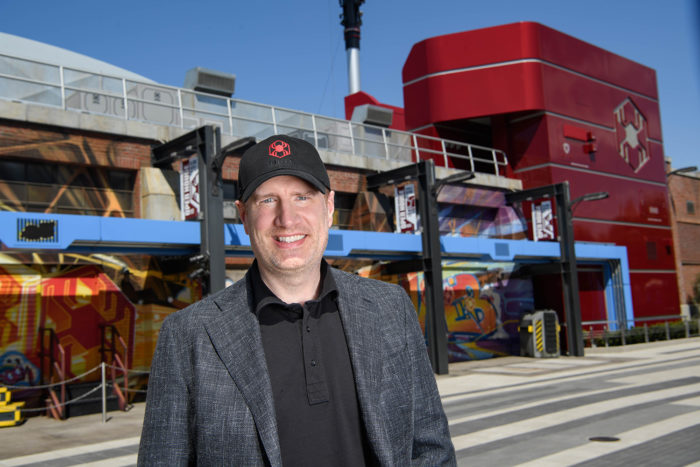 Bob Chapek, Chief Executive Officer of the Walt Disney Company joins Anthony Mackie from the hit Disney+ series "The Falcon and the Winter Soldier," Paul Rudd, star of the "Ant-Man" films, Captain America (character) and Marvel Studios President Kevin Feige.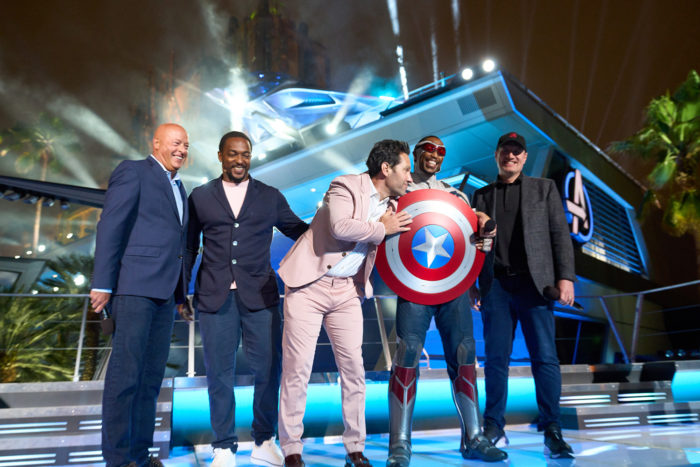 Anthony Mackie poses with the new Captain America costumed character to appear in Avengers Campus.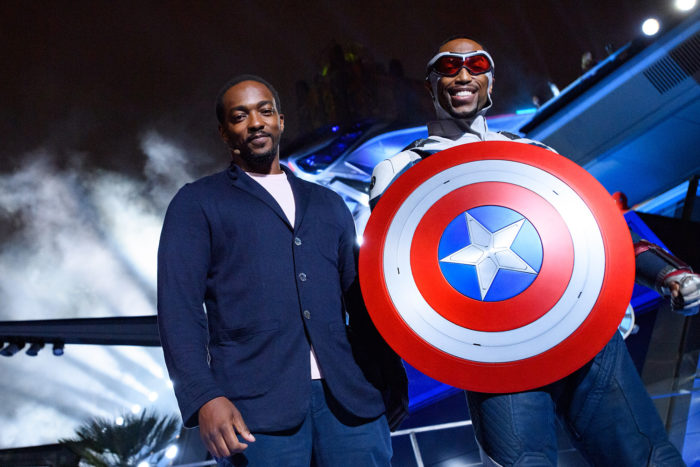 And last but not least, it's Simu Liu, from the upcoming "Shang-Chi and the Legend of the Ten Rings", sampling the new tastes of Shawarma Palace.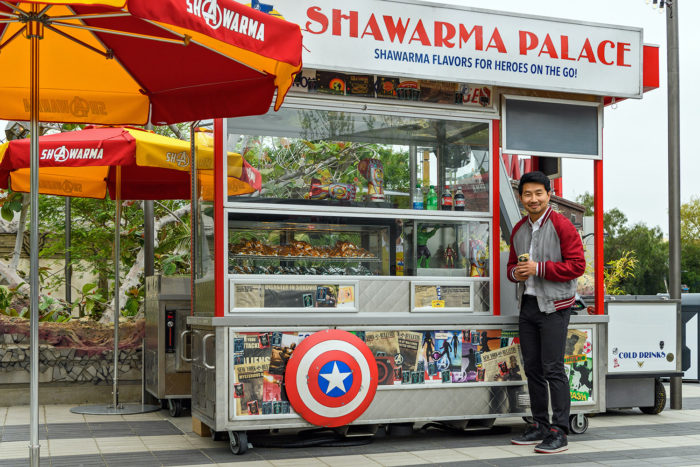 And while you may or may not run into an actual actor from the Marvel Studios films, here's just a sampling of characters you might encounter in the new Avengers Campus, with more on the way!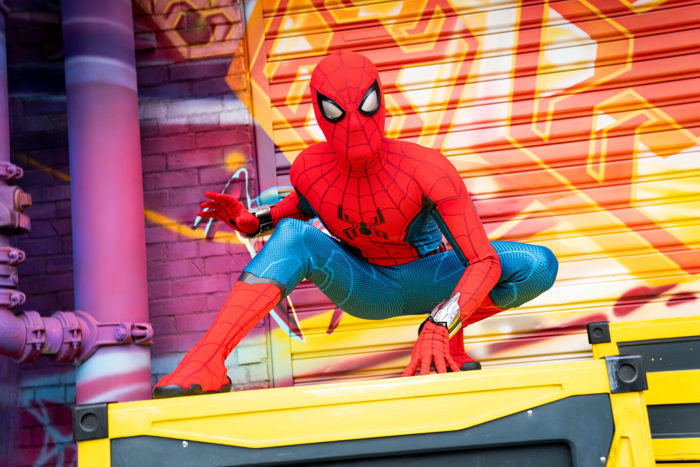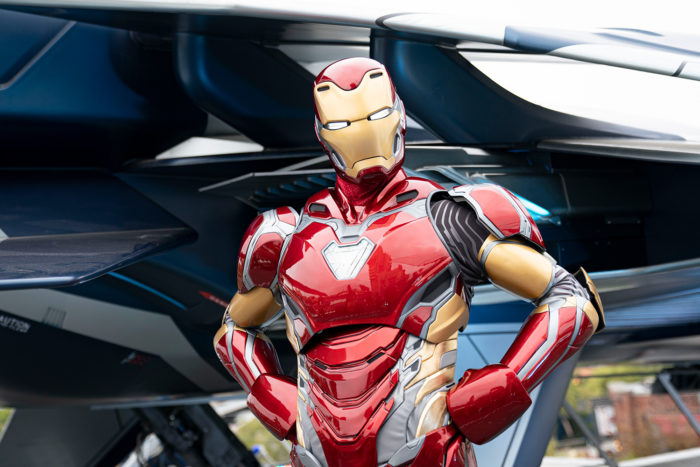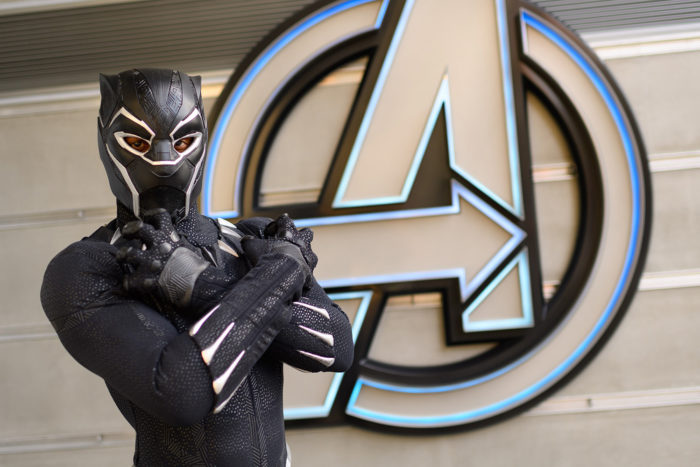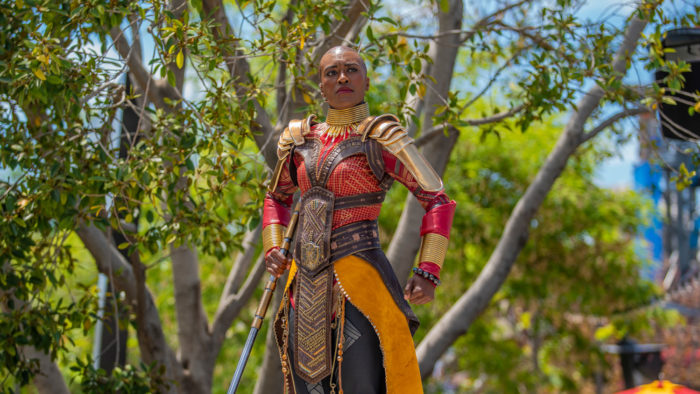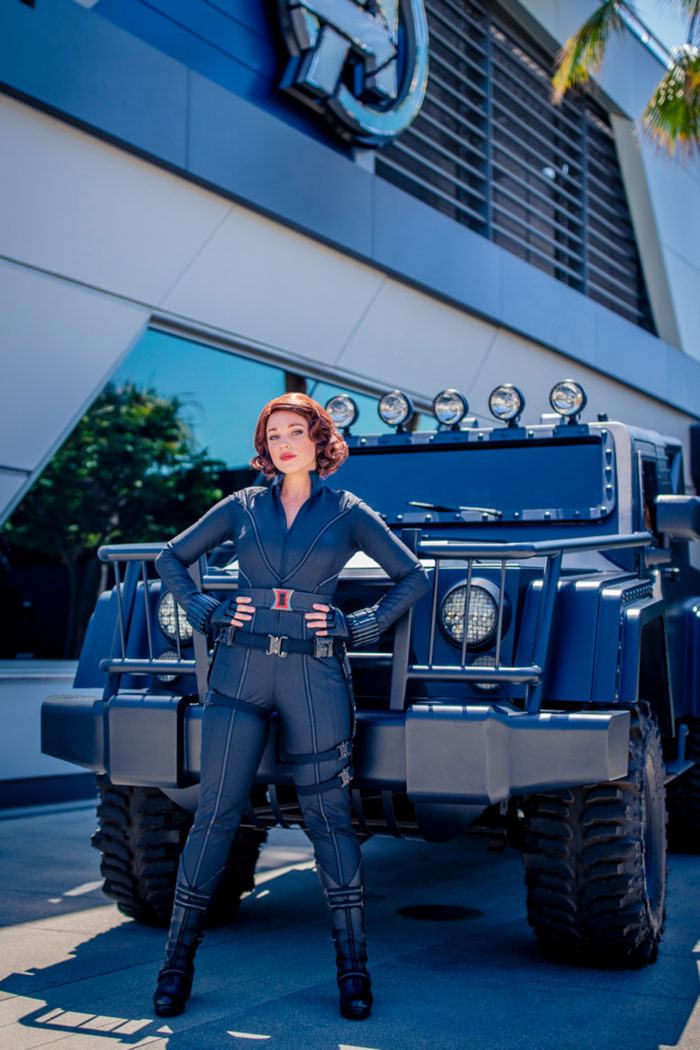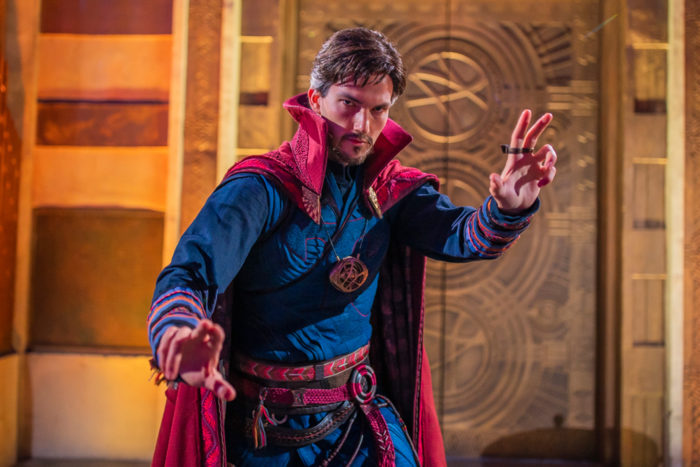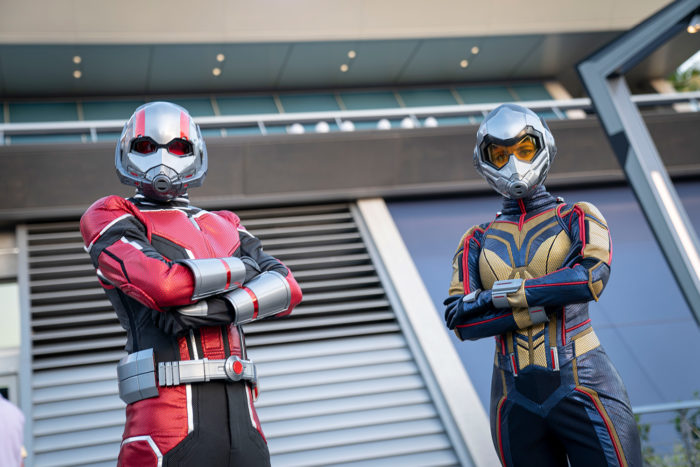 That's quite a roster! Avengers Campus opens to the public on June 4, 2021.