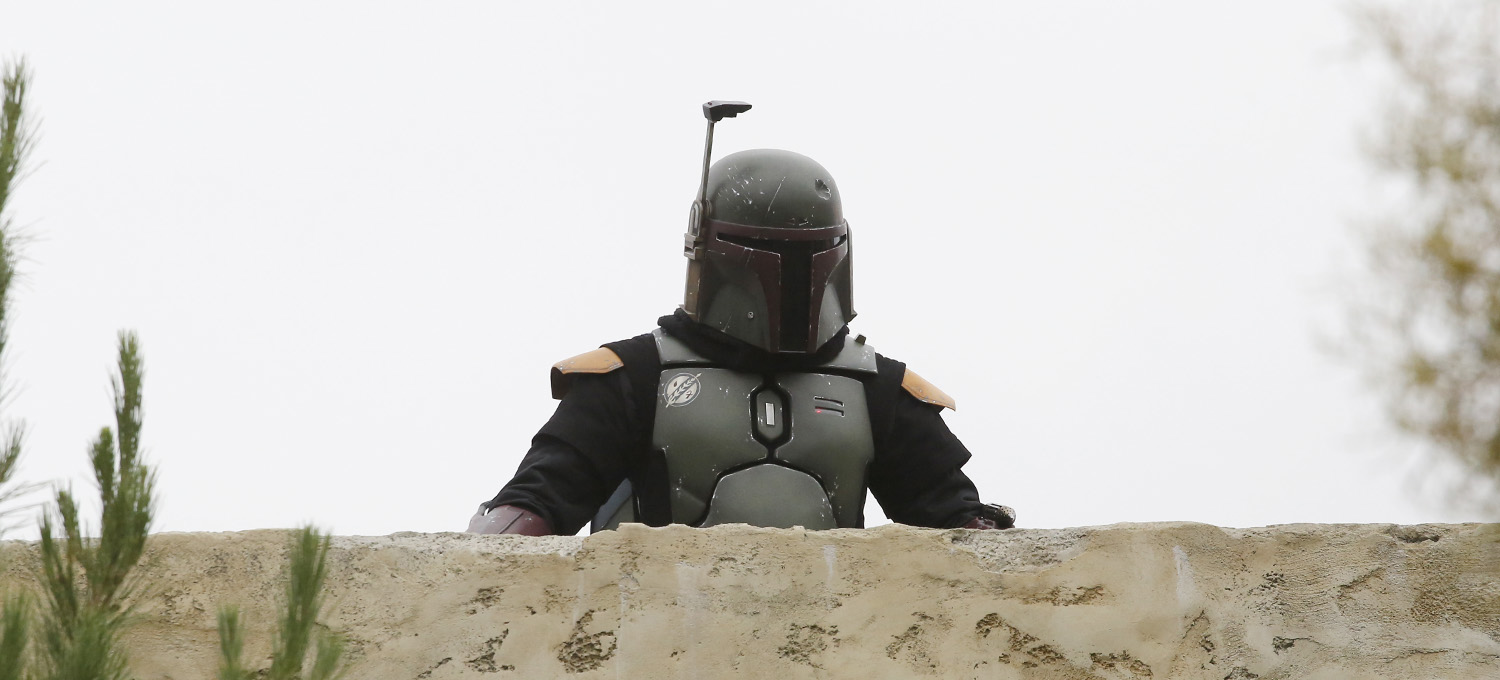 David Yeh
Disneyland Adds 'The Book of Boba Fett' Characters
June 1, 2022
Star Wars: Galaxy's Edge since its opening in 2019 has always been locked in a state between the events of The Last Jedi and The Rise of Skywalker. Everyday like a perpetual Groundhog Day, with Kylo Ren and his First Order Stormtroopers searching for the whereabouts of Rey and The Resistance. With that, it was a surprise to many that Disneyland's Galaxy's Edge would be adding two new characters to the mix: Boba Fett and Fennec Shand.

While the time period of the land hasn't really changed, it appears as if the rigid rules created for the land have begun to loosen up, as Star Wars: Galaxy's Edge starts to pick up a few tricks from the much younger Avengers Campus, where all rules and multiverses are thrown out the window.

Saturday, May 28 2022 was the first day of Boba Fett and Fennec Shand's appearance and we were there to grab a few photos. Unfortunately these characters are not slated to appear at Disney's Hollywood Studios.

Fennec Stand was the first to make her debut, stepping out into the Black Spire Marketplace around 9:45 a.m. She doesn't stay still, but will converse and pose for photos when asked.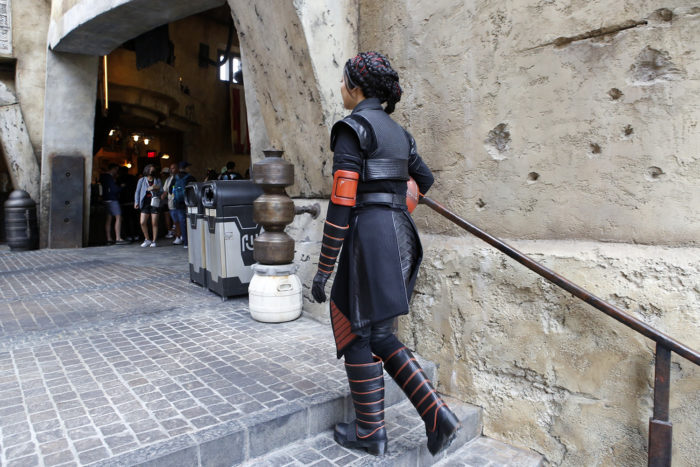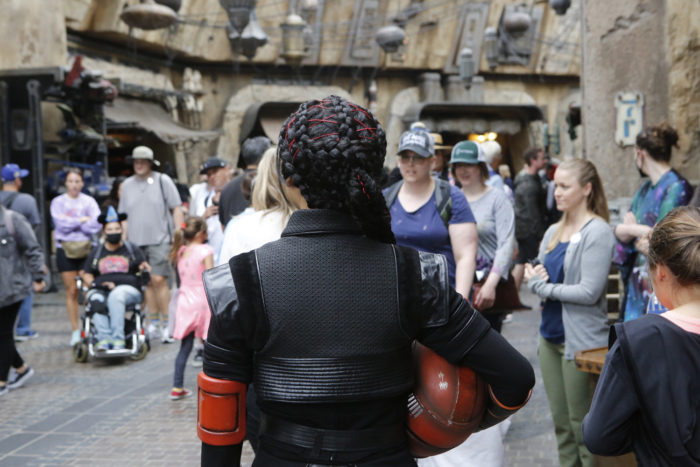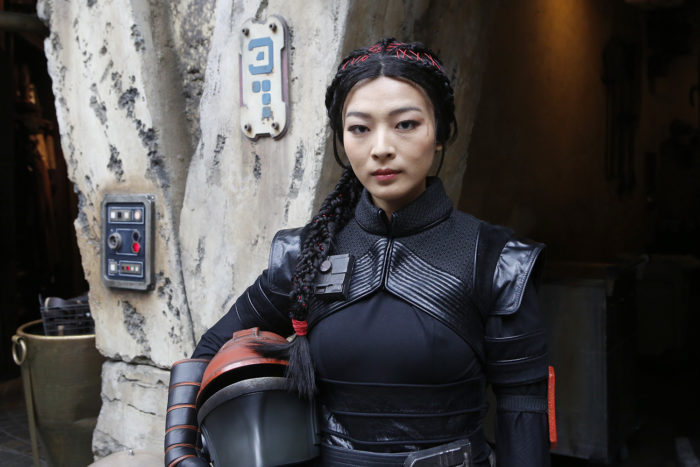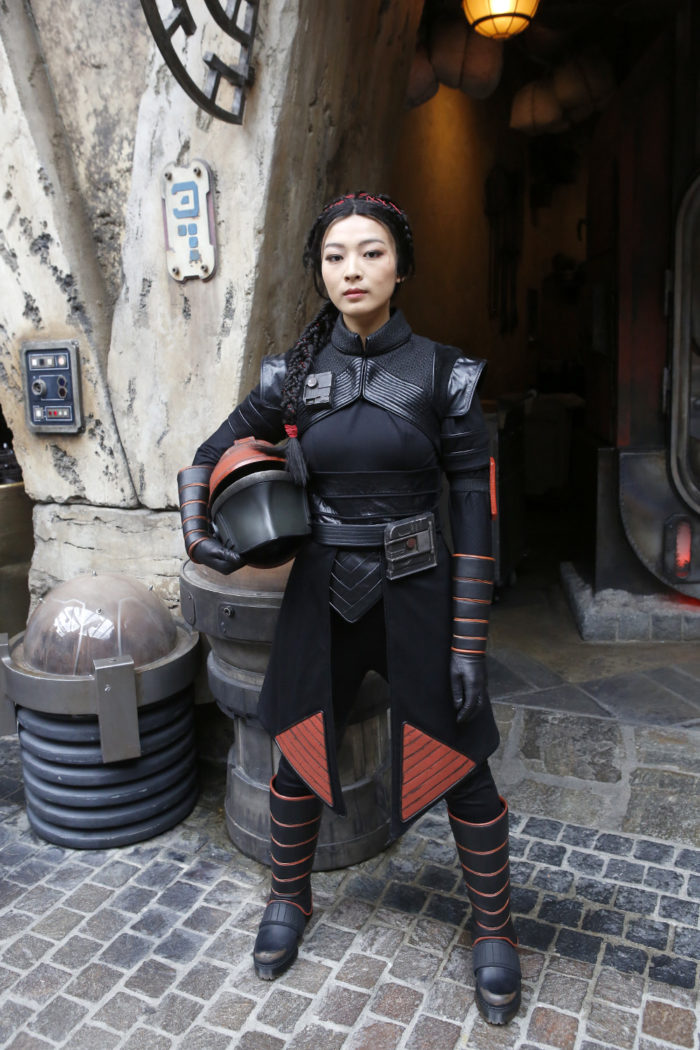 If you were hoping to catch the duo together, you're mostly out of luck, as they venture out at different times and to different areas of the park. The Daimyo Boba Fett had a later start at 11:45 a.m. He had a short walk before he disappeared, only to keep a look out at the entrance gate closest to Fantasyland, staying there for a spell before coming back down and walking backstage. If you're along that path on those two trips, you might have a shot with him but he is popular and might be tough, at least for now.

Boba Fett sometimes also wanders the Marketplace so keep your eyes peeled!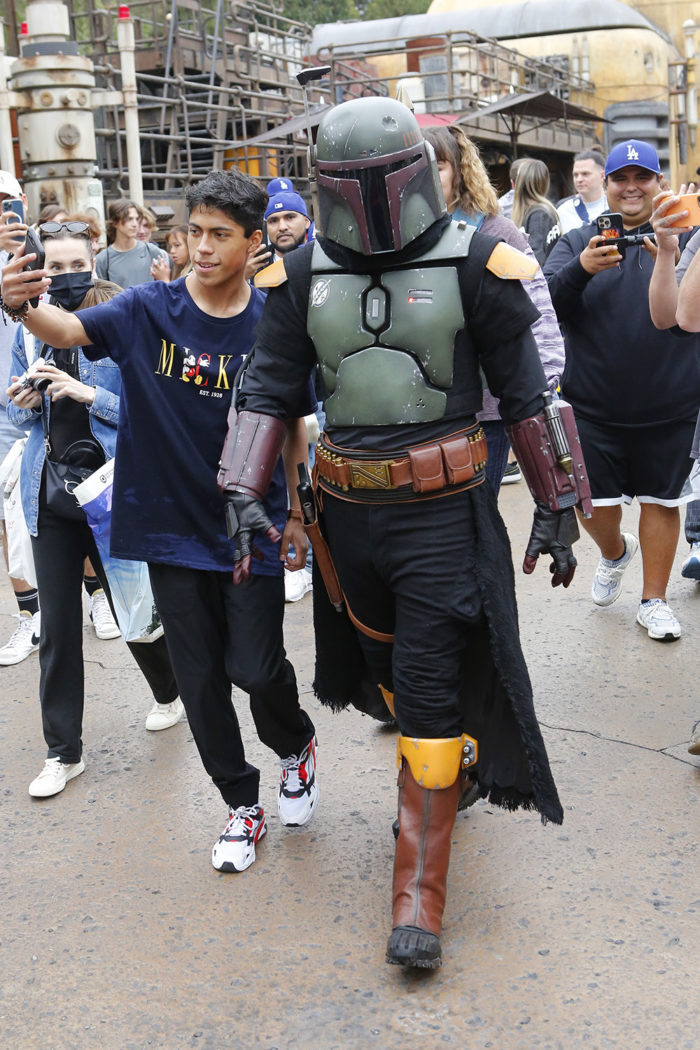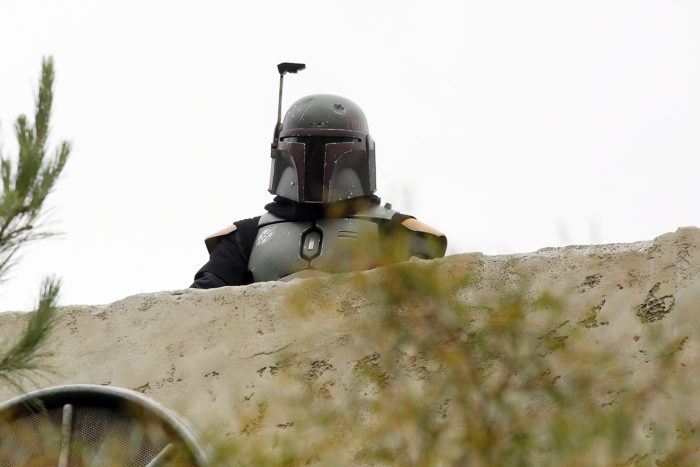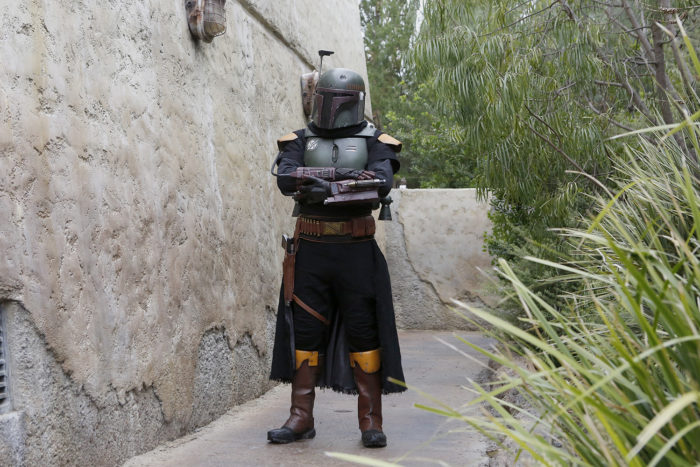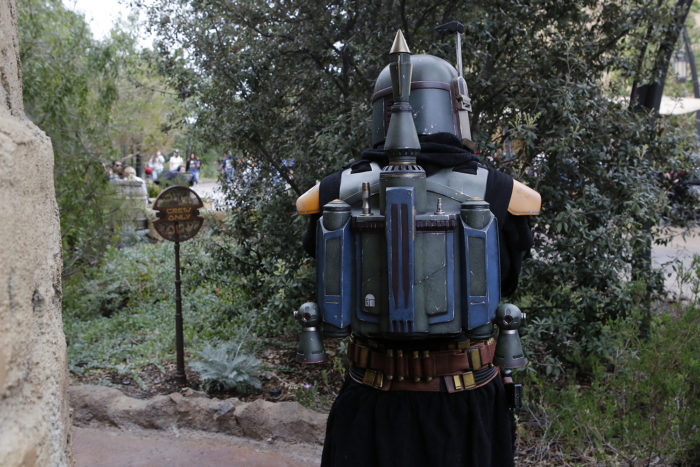 From Scott Trowbridge:

"Some of you also may be watching Boba Fett reinvent himself on the Disney+ series, "The Book of Boba Fett," alongside Fennec Shand, who, much like Fett, is clever, capable, and cunning. The duo is full of surprises as they navigate the galaxy's underworld on the sands of Tatooine and now we will be able to share an untold part of their story that takes them to the planet Batuu and Black Spire Outpost, a destination long familiar with bounty hunters and even more colorful characters.

Since Star Wars: Galaxy's Edge opened in 2019, Star Wars storytelling has experienced a galactic expansion to include many new characters and stories across a wide range of settings. Now, Star Wars: Galaxy's Edge is likewise expanding the stories guests can encounter when visiting. Having been designed from the outset to connect with a broad range of Star Wars storytelling, Black Spire Outpost has played a role in many of these stories stretching over thousands of years and while, up to now, we have mostly shared those story connections through media and publishing, we will soon give visitors to Batuu an opportunity to connect with those fan-favorite stories with the immersive detail and authenticity that Star Wars: Galaxy's Edge was designed to deliver.

We are committed to the long history of Batuu and the collection of amazing characters who inhabit the outpost including our legacy characters and original characters and know that we will feel the same about new and future characters from the ever-expanding galaxy of Star Wars storytelling. While we as visitors may be able to experience different stories throughout Star Wars history, the characters on Batuu can not. They will remain in their specific story and timeline and won't intersect with other characters or stories that would not be appropriate for them."


Well, what do you think of the new additions at Galaxy's Edge? Din Djarin, known as the Mandalorian, and Grogu, the child who found protection with Mando, also will journey to Star Wars: Galaxy's Edge at Disneyland park at a later date.