David Yeh
D23 Expo: A Boundless Future: Disneyland
Article
September 19, 2022
It's now been over a week since the Disney Parks panel at the D23 Expo and we're still processing everything. Disneyland seemed to have the bigger share of concrete updates than the rest so we'll highlight the other parks in another post. This here is everything announced and revealed for Disneyland at the D23 Expo Parks Panel.

Chairman of Disney Parks, Experiences and Products, Josh D'Amaro led the panel.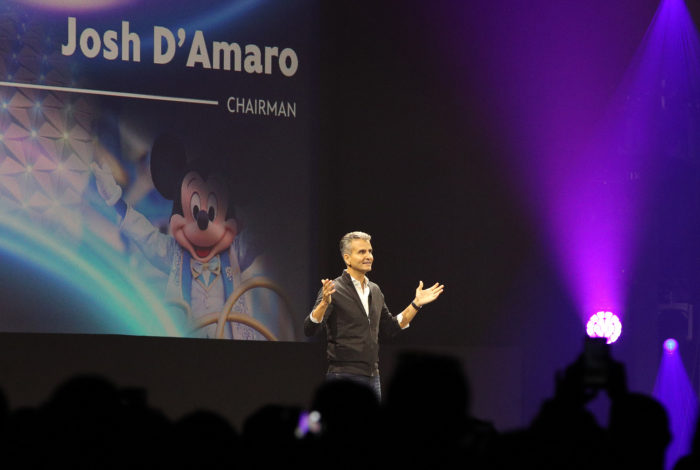 Kicking things off, Disney Legend Jon Favreau took to the stage to reveal the new character coming to Star Wars: Galaxy's Edge: Din Djarin and Grogu. Already announced at Star Wars Celebration, we finally get to see how this character will appear mid-November. And just to be clear, this character will NOT be coming to Walt Disney World.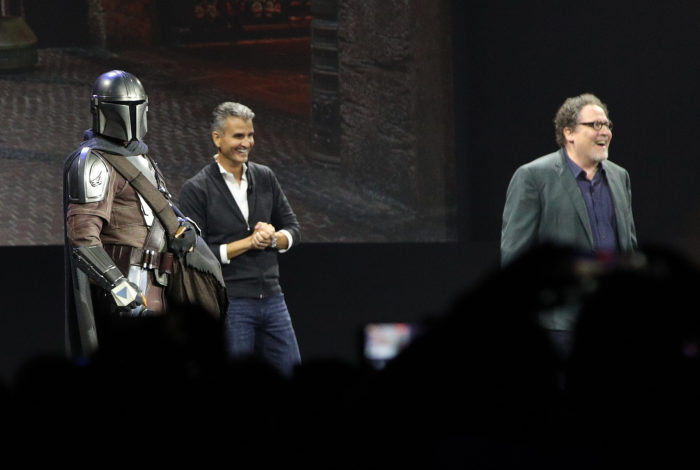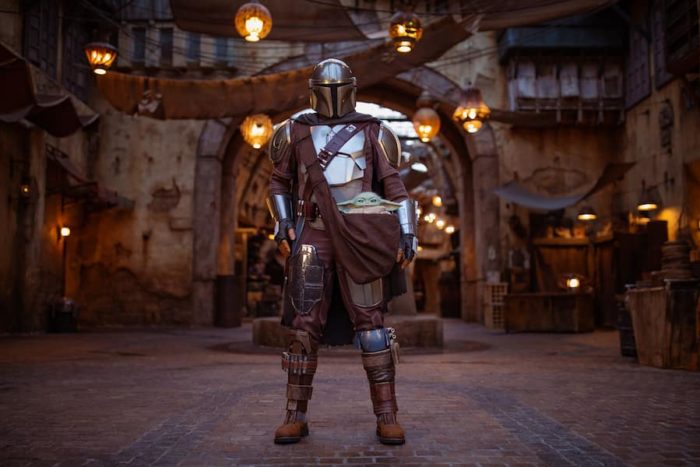 Coming to Avengers Campus VERY soon is a new character greeting with The Incredible Hulk. Marvel Studios President, Kevin Feige took to the stage where he took a random video call from actor Mark Ruffalo suggesting more green in Avengers Campus. Josh D'Amaro liked the idea and brought out the new character coming this month.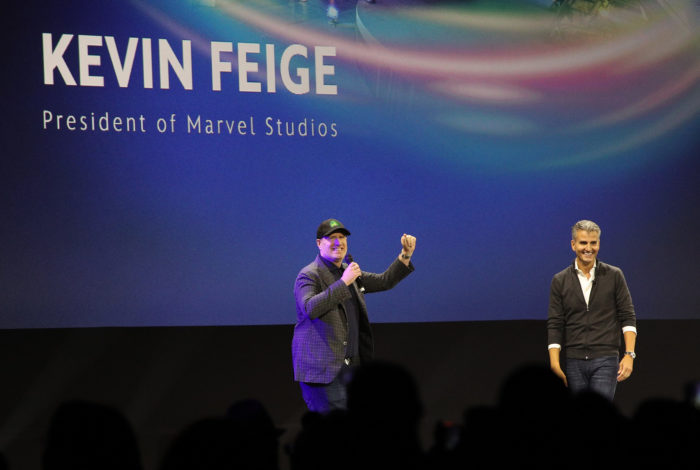 Also revealed for Avengers Campus are revised details for the new E-Ticket coming to the land. No longer are we going to Wakanda on a mission, but now the ride will involve the Multiverse Saga and several different characters from all over. Anything is possible here, but we will face off with King Thanos, a variant that did not lose the Infinity War.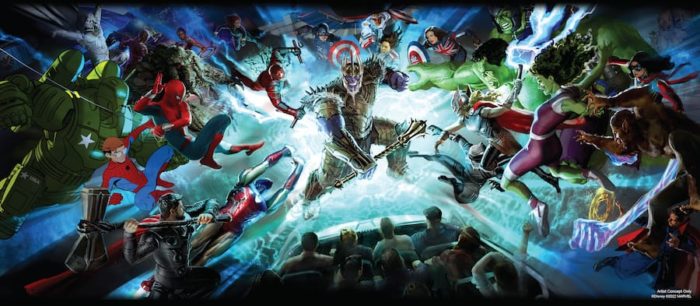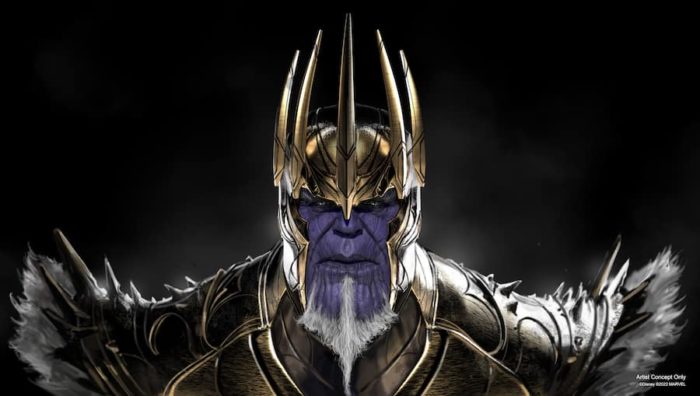 Next up for Disney California Adventure is a refreshed Pacific Wharf. This area will transform into San Fransokyo from the hit film "Big Hero 6" and the "Baymax!" series. This land is still in early development so no timeline has been announced. But it will include an area to meet Baymax as well as new dining and shopping opportunities.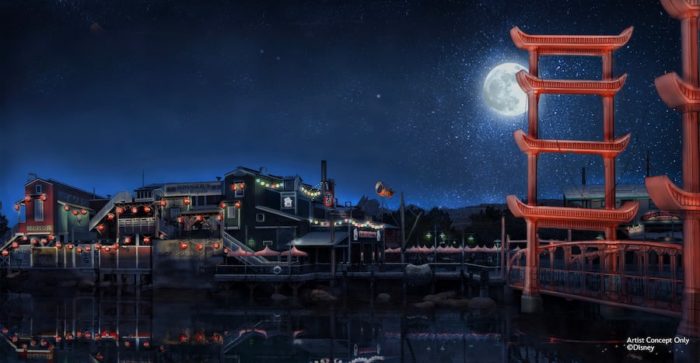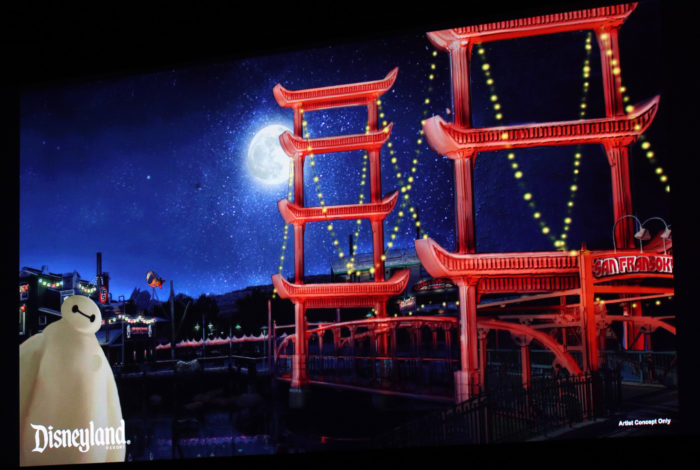 The Paradise Pier Hotel has long been said to be rethemed into Pixar, but it was finally announced that it would be called Pixar Place Hotel. The entire hotel will have Pixar weaved into it and will have a Finding Nemo themed splash pad play area.

Also announced but not mentioned at the panel, the restaurants at Pixar Place Hotel will be operated by the team behind Southern California's 'Great Maple' restaurants serving modern upscale food with a twist, such as fried chicken and maple bacon donuts. The lobby will have the flagship restaurant.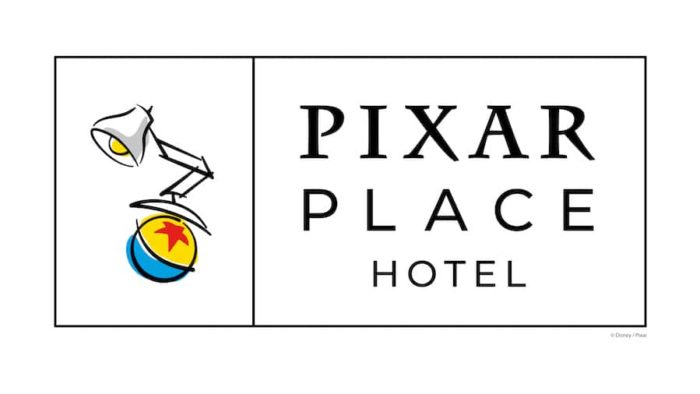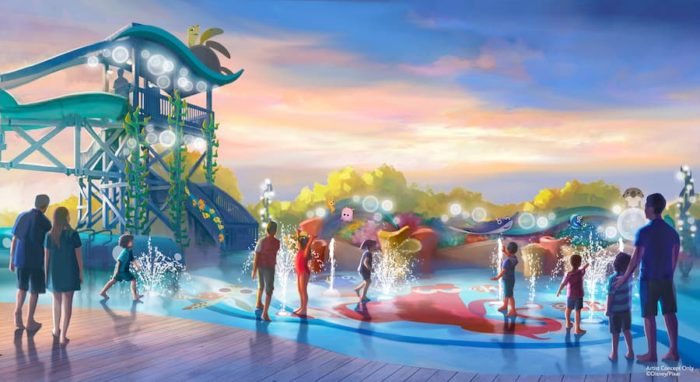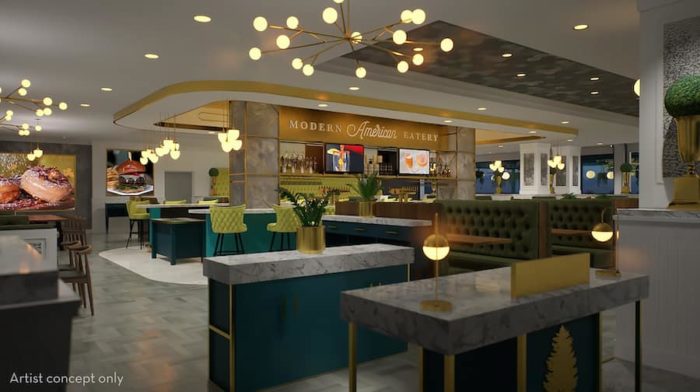 Over in Downtown Disney, the transformation is still underway. While it's still just dirt, we're given even more glimpses of what's to come, including a look at Din Tai Fung, a popular soup dumpling restaurant, and also Porto's Bakery, a Southern California favorite. Still no timeline on these locations at this time.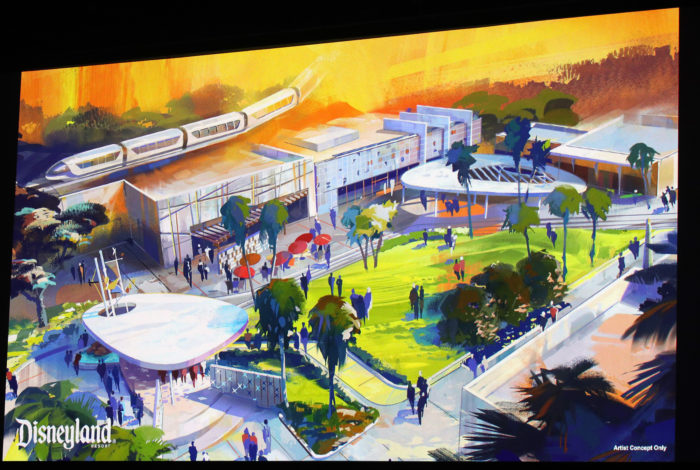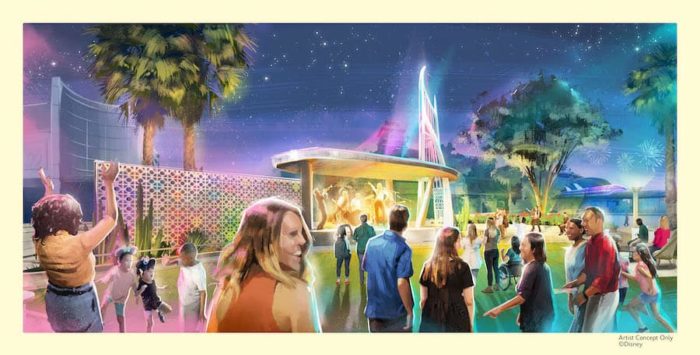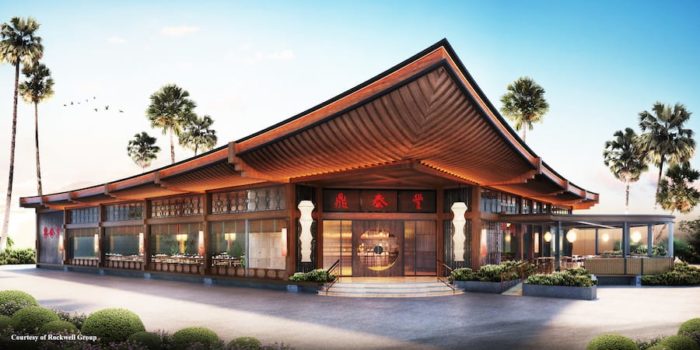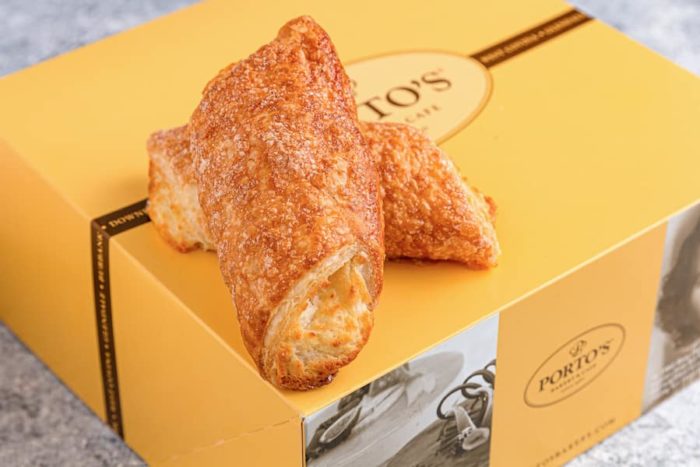 RunDisney will return in 2024! Nothing more about this but get updates at RunDisney.com.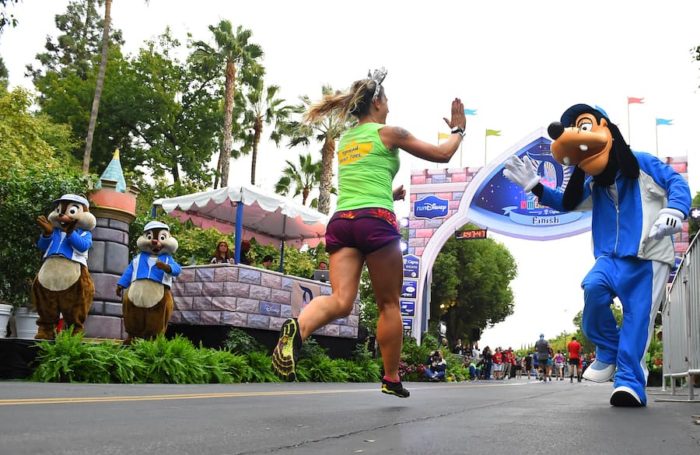 Mickey & Minnie's Runaway Railway and Mickey's Toontown are slated to arrive early 2023. Located in a newly constructed El CapiTOON Theater, the Toontown Hysterical Society is celebrating all things Mickey with costumes and props from the toon world.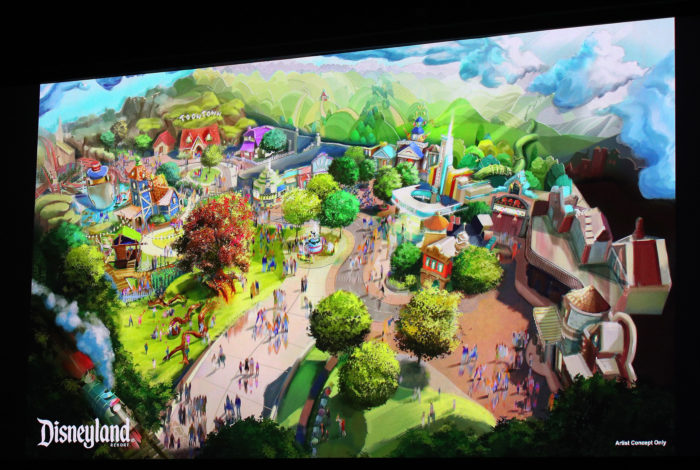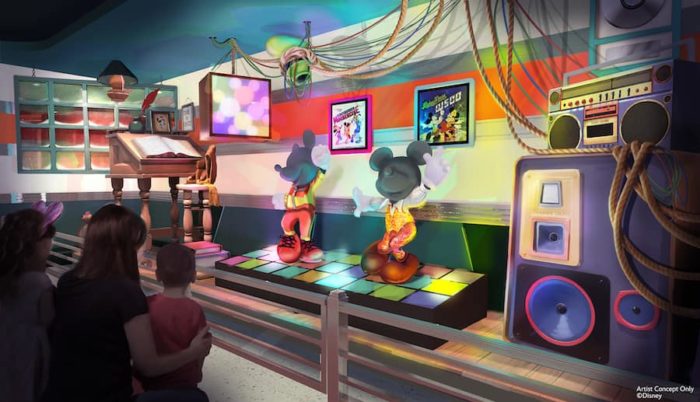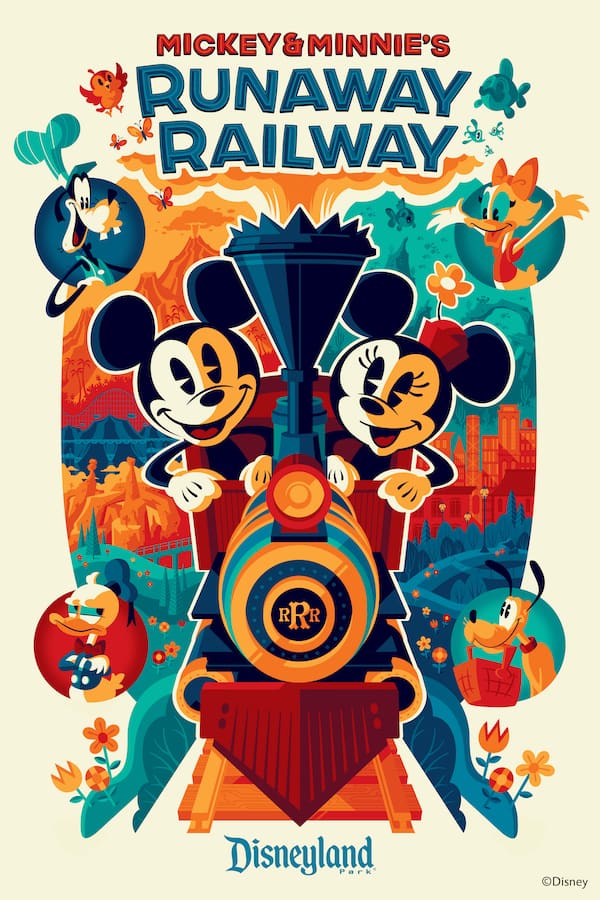 Elsewhere in Mickey's Toontown, Goofy's House becomes Goofy's How-To-Play Yard where adults can rest and kids can play and explore the Goofy way. Donald Duck's Boat will be crashed at the pond next door will provide fun for those who like to have a little splash in their step. All of these upgrades will join existing attractions such as Gadget's Go-Coaster, Mickey's House, Minnie's House, and Roger Rabbit's Car Toon Spin.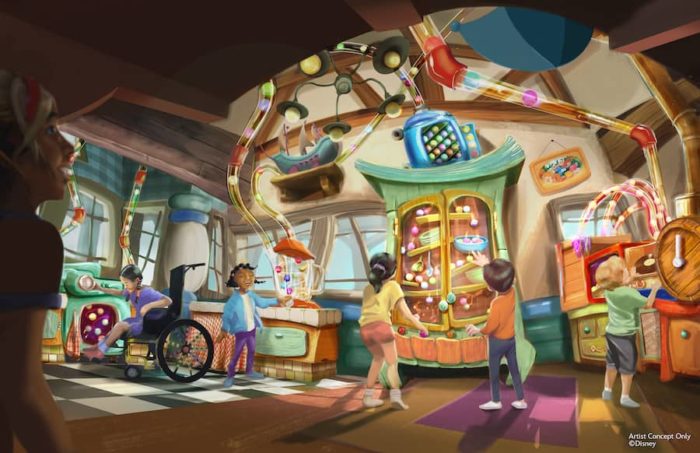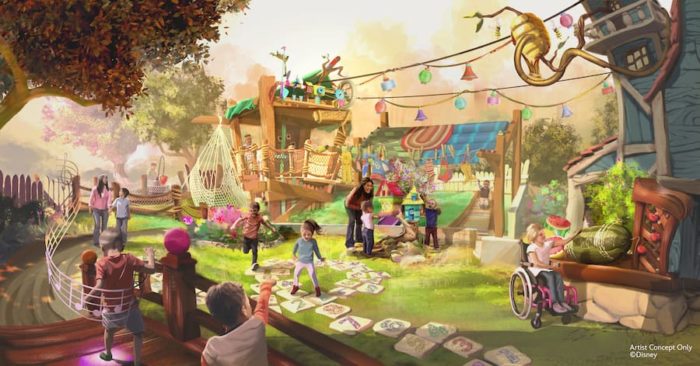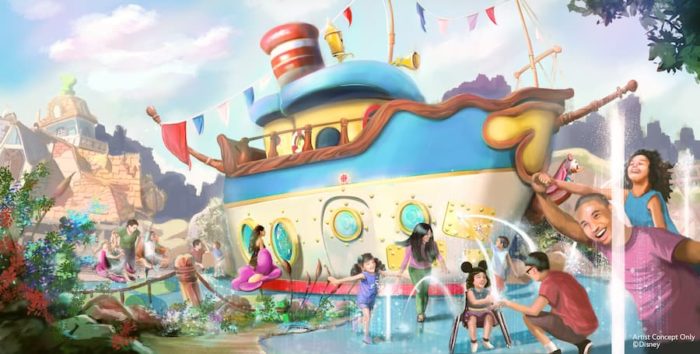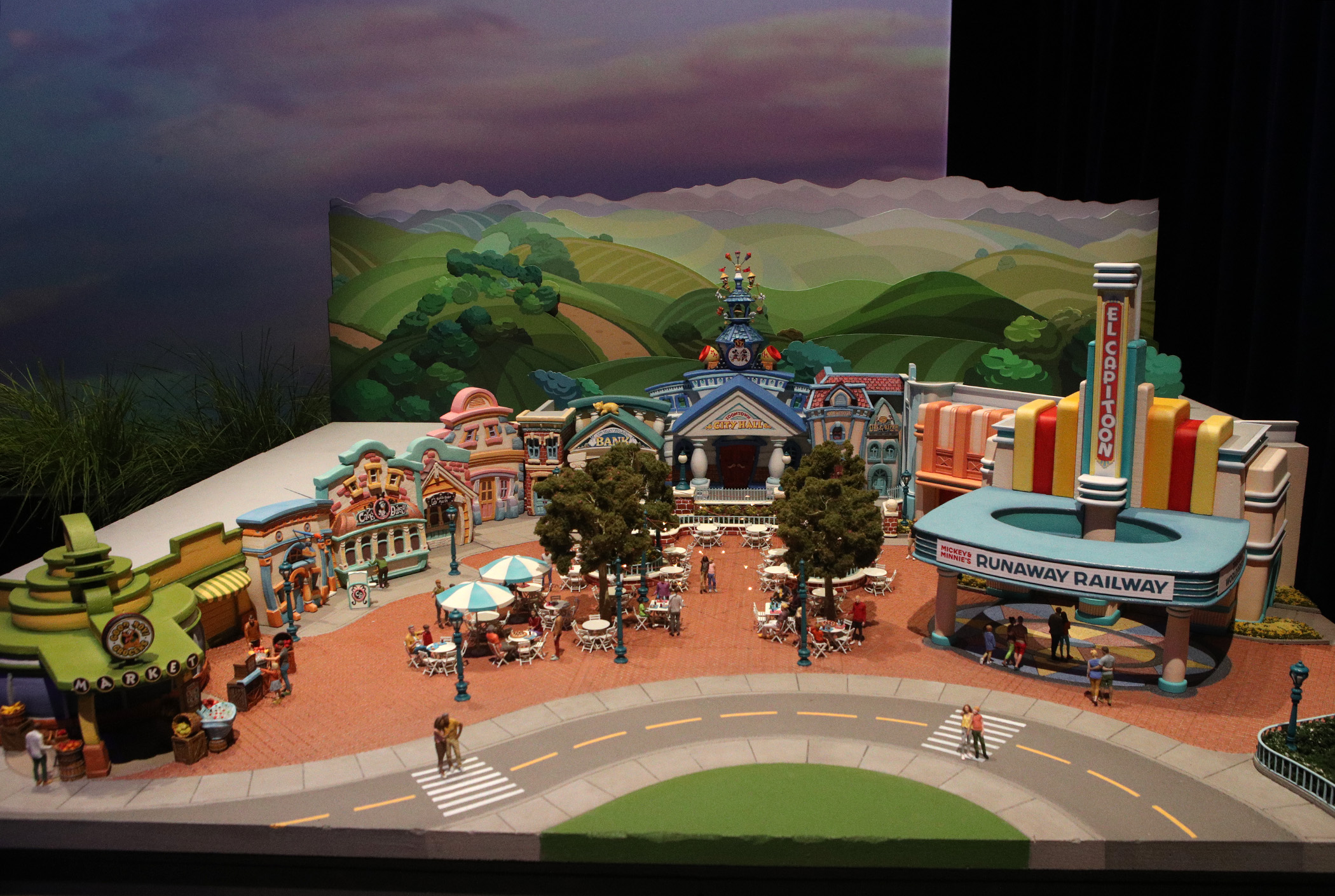 More details and a closer look at Tiana's Bayou Adventure were also revealed, opening in both Disneyland and Magic Kingdom (Walt Disney World) in late 2024. The story picks up right after "The Princess and the Frog" leaves off, with Tiana opening her restaurant Tiana's Palace. In this new adventure, Tiana needs our help to find a new ingredient and sends us on an adventure, featuring returning cast members Anika Noni Rose (Tiana), Bruno Campos (Prince Naveen), Michael Leon Wooley (Louis), and Jennifer Lewis (Mama Odie). Imagineers Carmen Smith, Charita Carter and Ted Robledo talked about the update and promises that it will look beautiful at night.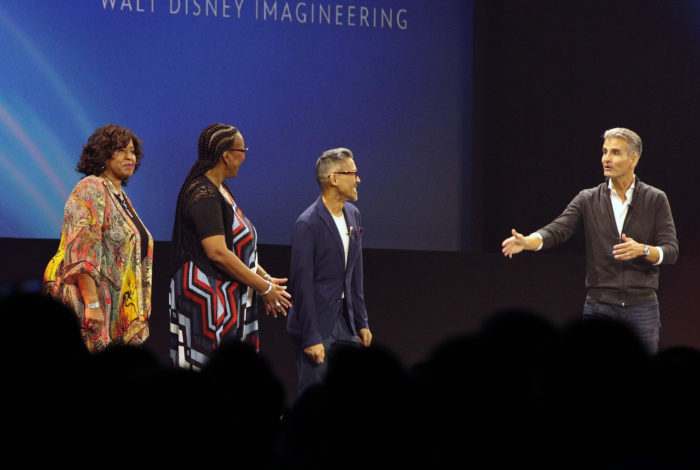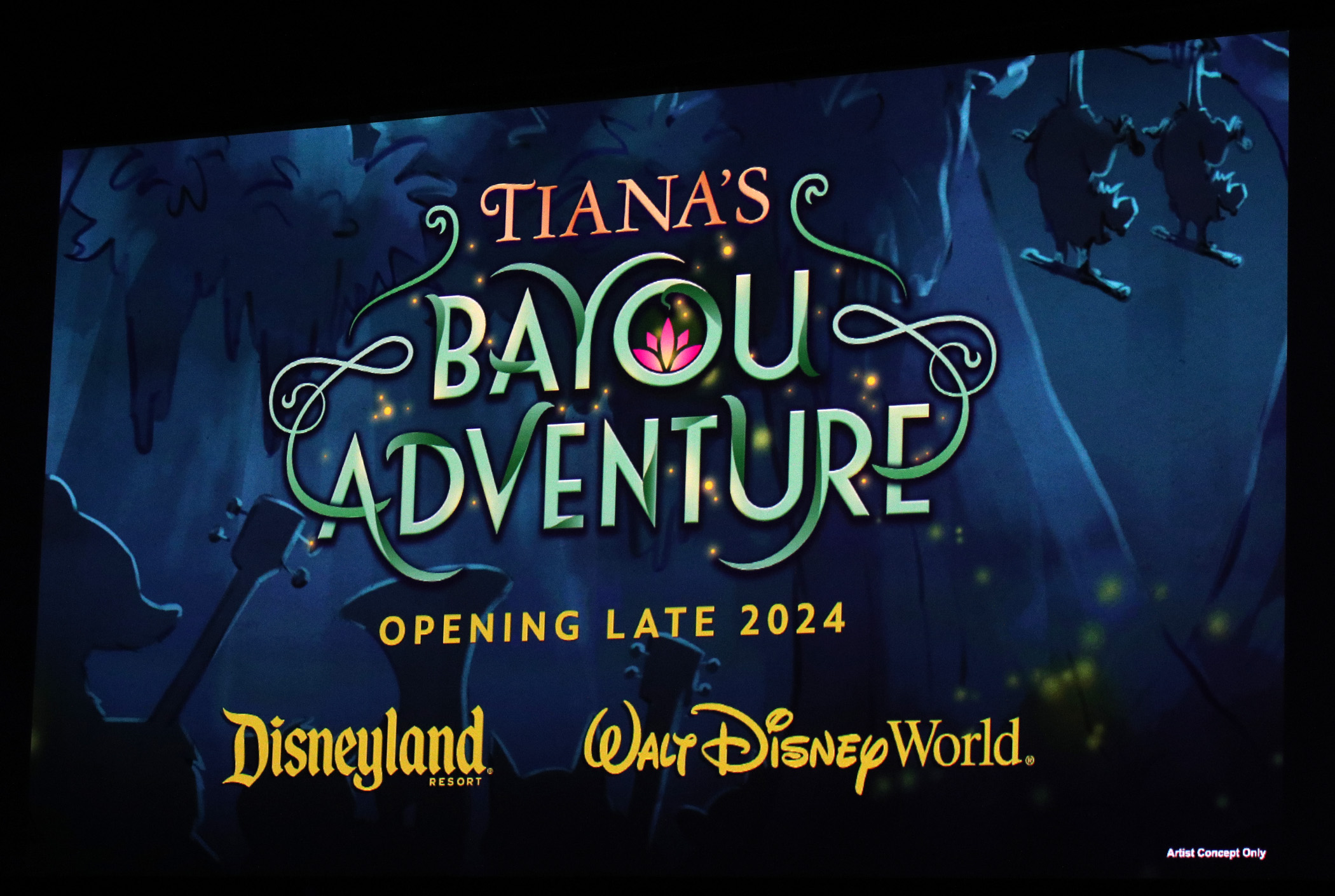 Anikia Noni Rose came out to perform a few songs from "The Princess and the Frog" as audience members were asked to wave handkerchiefs with the attraction logo as a keepsake.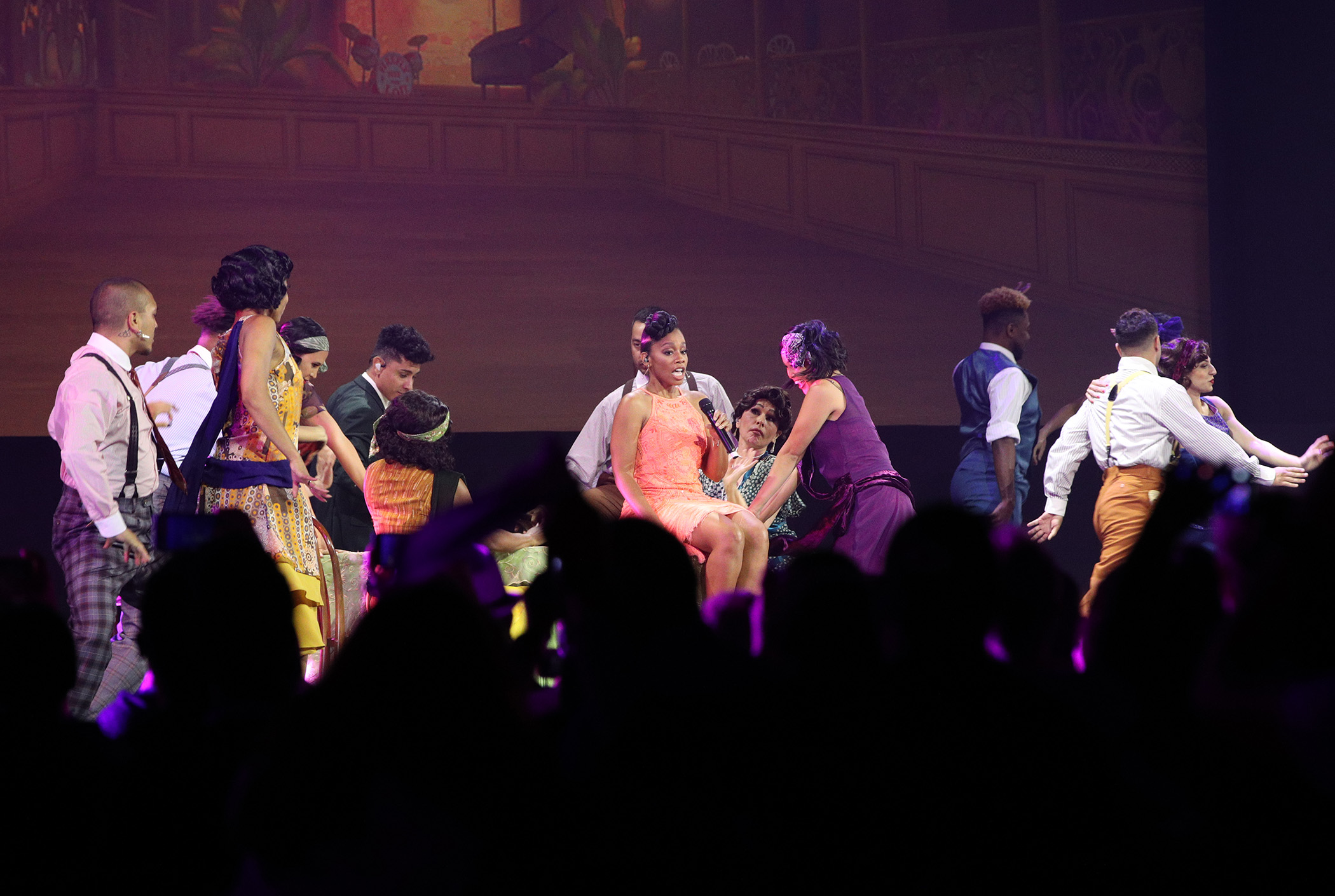 Opening this week at Disneyland's New Orleans Square is Eudora's Chic Boutique featuring Tiana's Gourmet Secrets. Tiana is collaborating with her talented dressmaker mother, Eudora, to open this fantastic little shop, with accessories to create and serve masterful Orleans-style cuisine and more.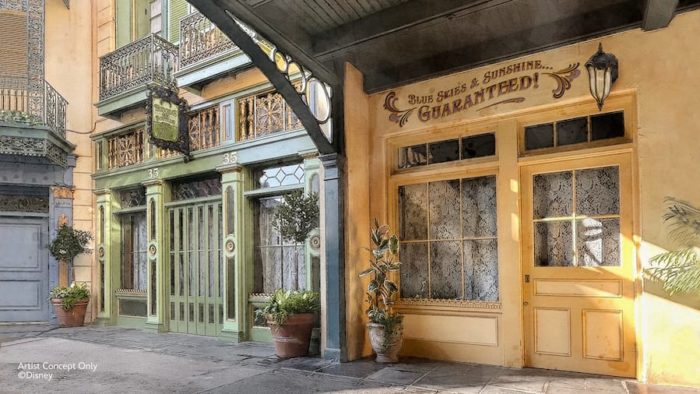 In January, will be the start of the Disney100 celebration and Disneyland will be the home base for many activities throughout the year. Two new nighttime spectaculars will be coming to the resort, with a new "World of Color – One" show and fireworks spectacular "Wondrous Journeys".

"World of Color – One" will celebrate the storytelling legacy started by Walt Disney a century ago. It will tell a new story of how a single action, like a drop of water, creates a ripple that can grow into a wave of change. It brings some of the most courageous, loving and inspiring characters to life in new ways. The show will also feature a new original song, "Start a Wave." 

"Wondrous Journeys," a new nighttime spectacular will feature nods to all 60 Walt Disney Animation Studios films to date, taking us on a journey filled with artistry, music, storytelling and heart. It will continue to build upon the park's state-of-the-art projection effects, turning Main Street, U.S.A., Sleeping Beauty Castle, the facade of "it's a small world" and the Rivers of America into an artist's canvas that brings characters to life all around you as fireworks dance in the sky. "Wondrous Journeys" will also feature an incredible new song, "It's Wondrous", performed for the first time at D23 Expo.

Lastly, in the Spring, the parade that came to an abrupt close in 2020 when everything shut down will finally return. "Magic Happens" will finally debut (again) at Disneyland.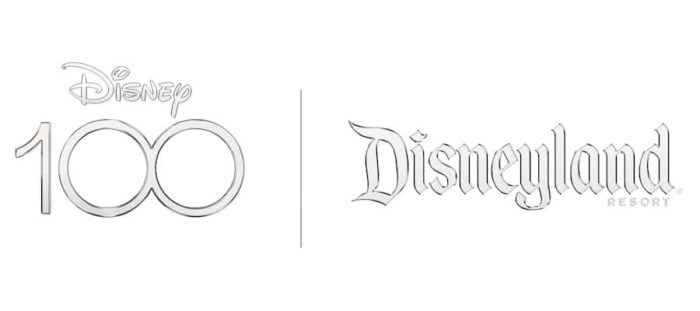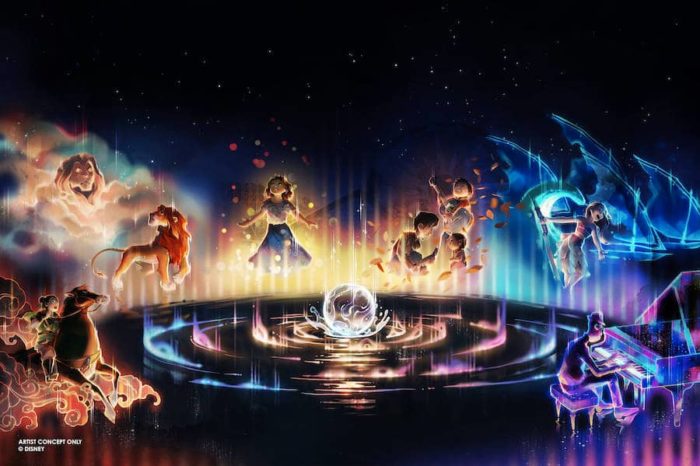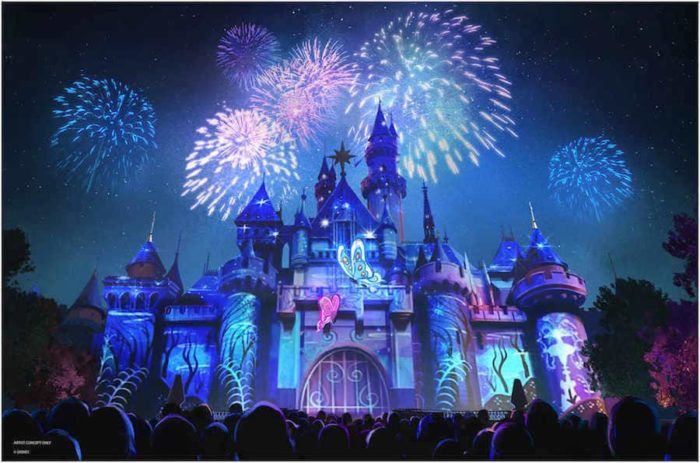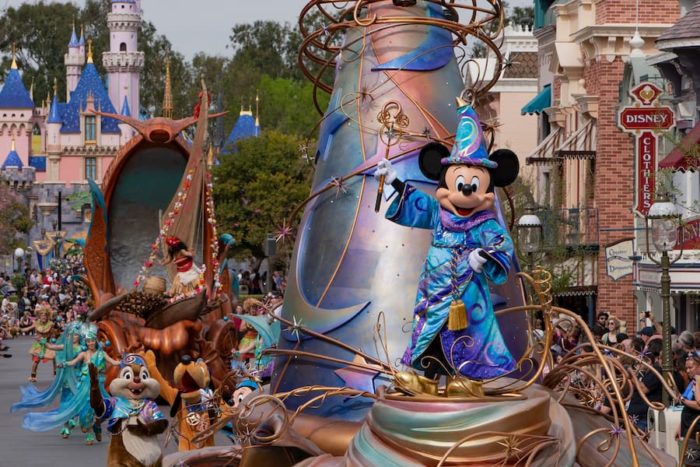 The performance of "It's Wondrous" at the D23 Expo: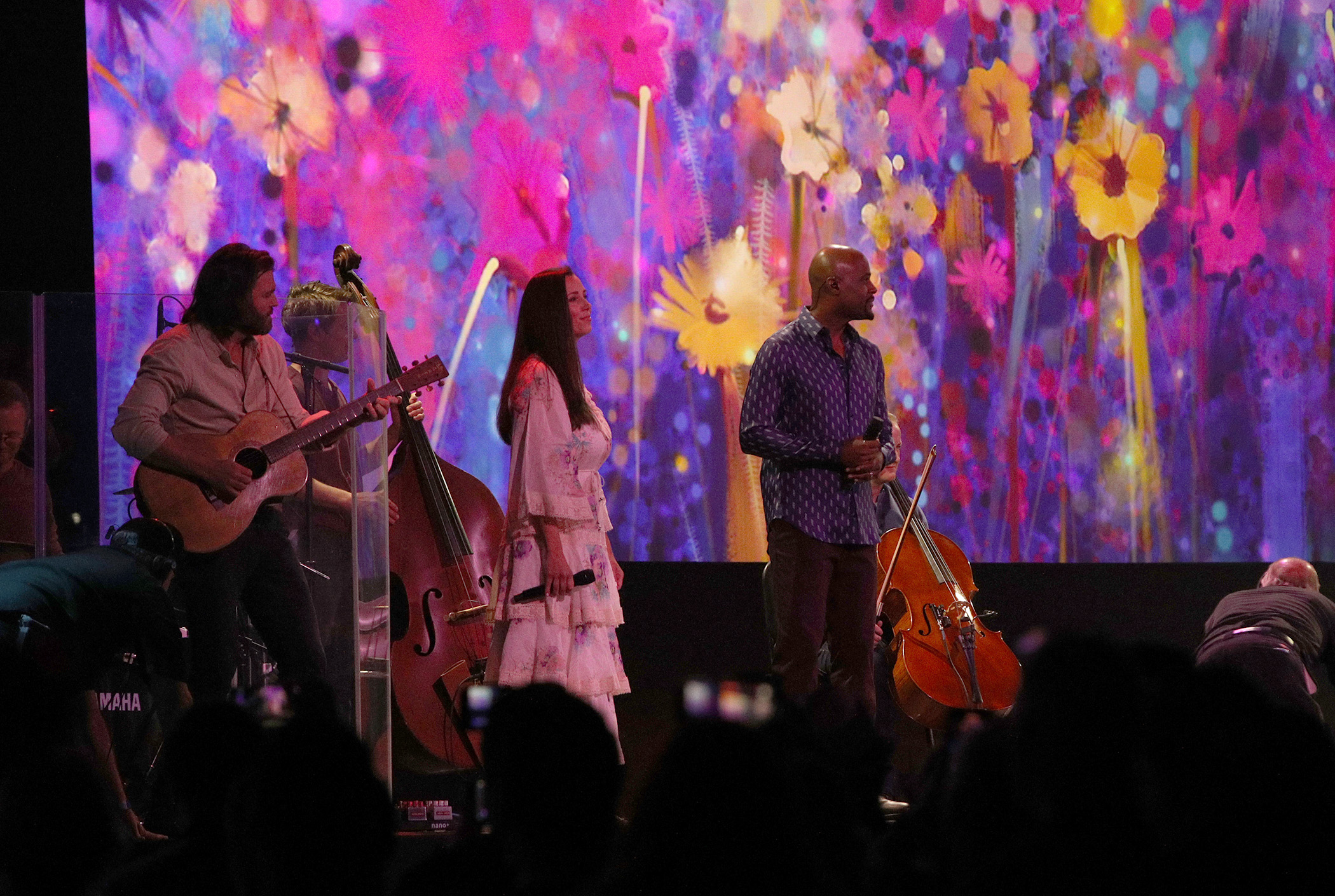 Not mentioned at the panel was the recent announcement that the upstairs of Star Wars Launch Bay will be home to a new DVC Lounge, meaning that there's no immediate plans to update Tomorrowland. But what do you think of all that was revealed for the Disneyland Resort?