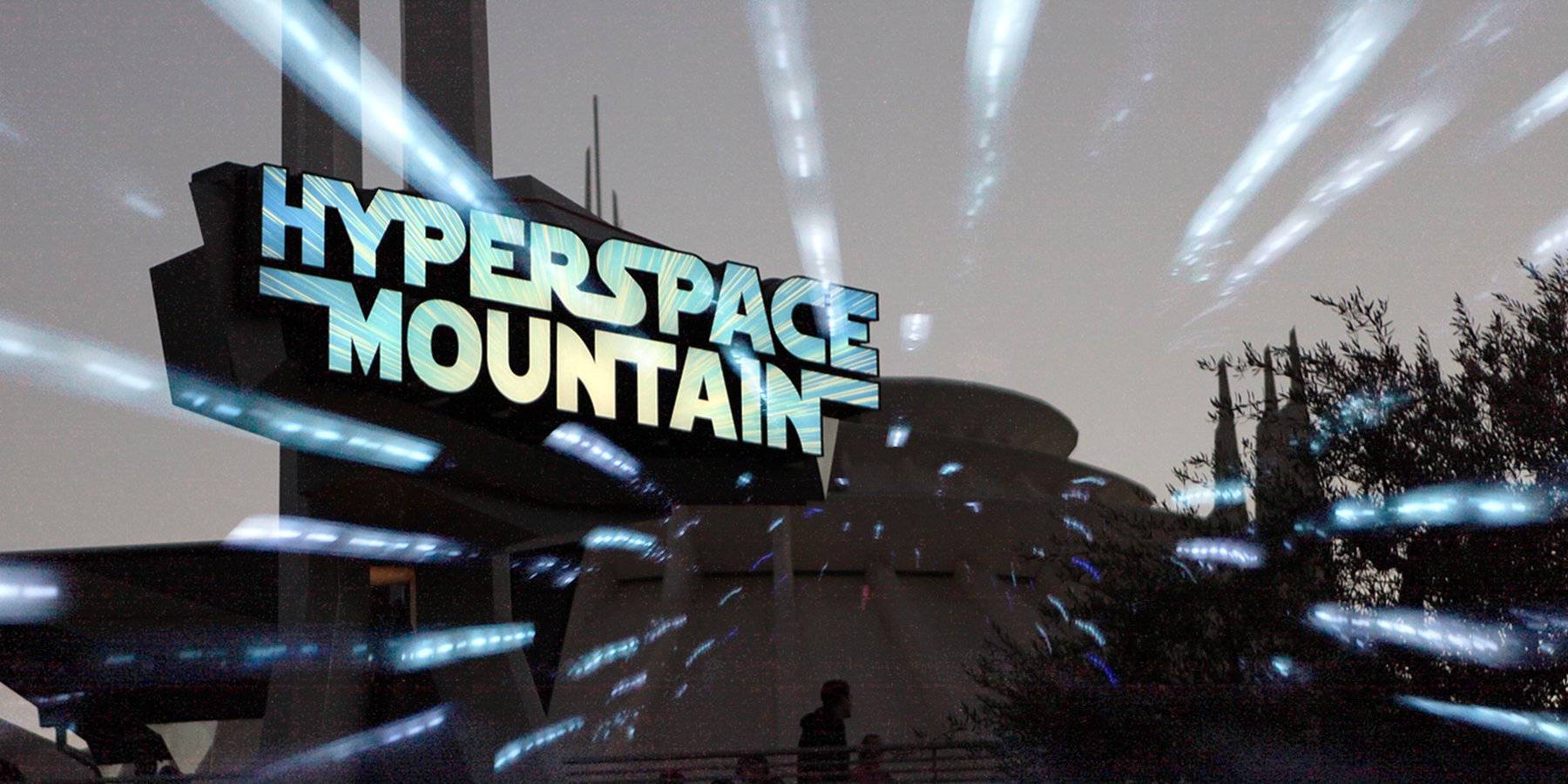 Kris Van de Sande
Ride Review: Hyperspace Mountain
Article
Review
November 19, 2015
Anaheim, CA — Season of the Force has officially arrived at Disneyland Park and one of the many changes in the seasonal takeover of Tomorrowland is Hyperspace Mountain, a new spin on the classic Space Mountain roller coaster that has been entertaining guests since 1977 (two days following Star Wars theatrical debut). Even as a kid, Space Mountain was a favorite and I couldn't help but hear the music of John Williams in my head when careening through the cosmos. With Hyperspace Mountain, the two have finally joined forces and the result is a whole lot of fun.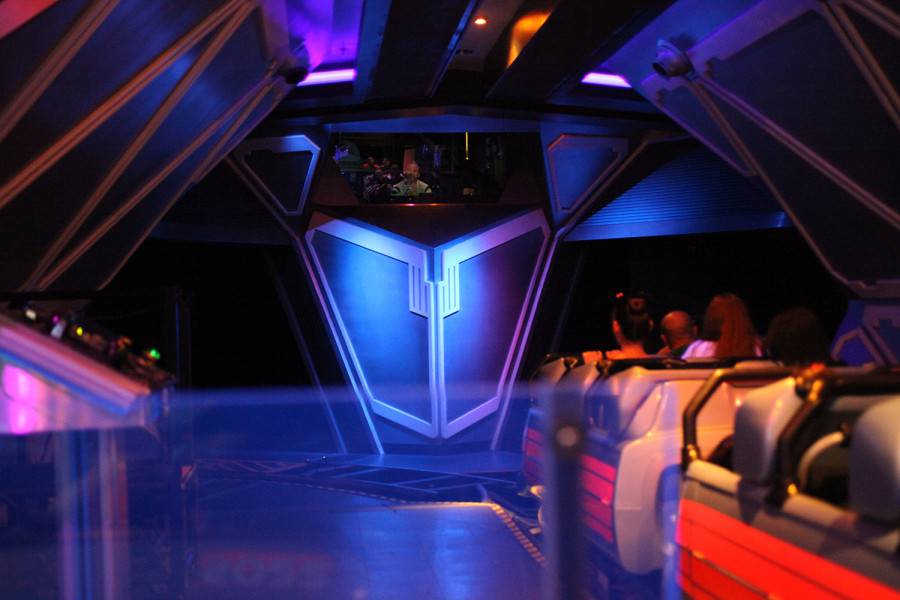 In the years prior, Space Mountain first introduced music into the ride in 1996, with a sci-fi horror mixed with surf guitar soundtrack featuring Dick Dale. In 2007, Rockin' Space Mountain was introduced with the use of music by the Red Hot Chili Peppers. 2009 brought Hong Kong Disneyland's Ghost Galaxy to California (and each following Halloween) and now in 2015, Hyperspace Mountain has taken up residence.
The concept is pretty simple: the guest becomes a pilot in the Rebellion on a reconnaissance mission to destroy a Star Destroyer near the planet of Jakku. The 77 Squadron of X-Wings will assist in your mission. With Admiral Ackbar leading the charge, it's a near guarantee you're flying into a trap, but like all Disney attractions, you return back to base the victor after dodging the oncoming attacks of TIE Fighters.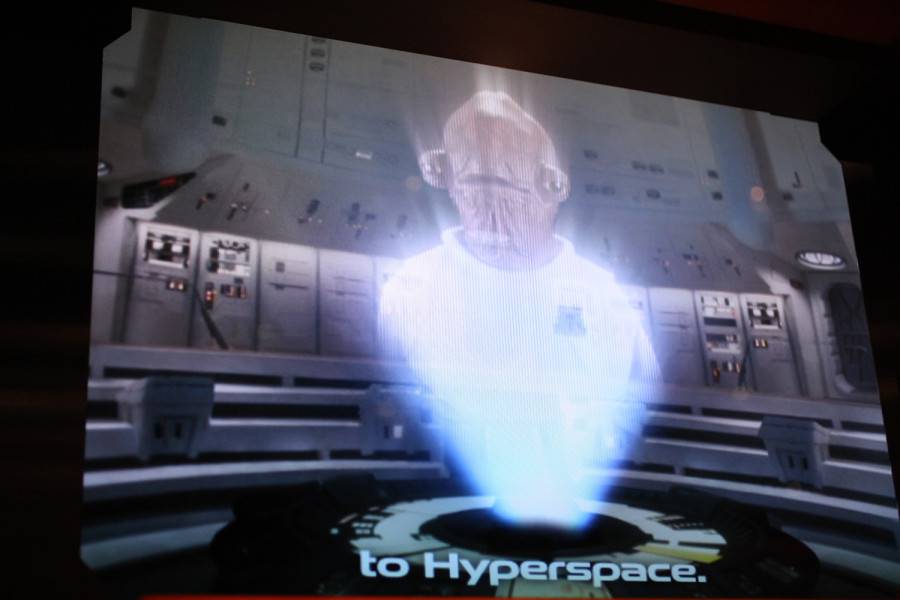 The coaster's on board sound system plays a crucial role in this attraction, with John Williams' now-classic orchestral score timed to the roller coaster's twists and turns. Projections throughout the course display X-Wing fighters flying alongside or attacking TIE Fighters. Lighting effects enhance the experience by acting as laser blasts.
There may not be as many as projections as guests will expect but it's quite possibly the funnest version this Space Mountain has ever seen. The ride has always been one that didn't have a story, but now that it does, it almost improves upon the overall experience and gives you something entirely new. Even non-Star Wars fans should be able to enjoy this Disneyland favorite paired to the music of Star Wars.
Hyperspace Mountain officially launches November 16, 2015 without a end date announced just yet.