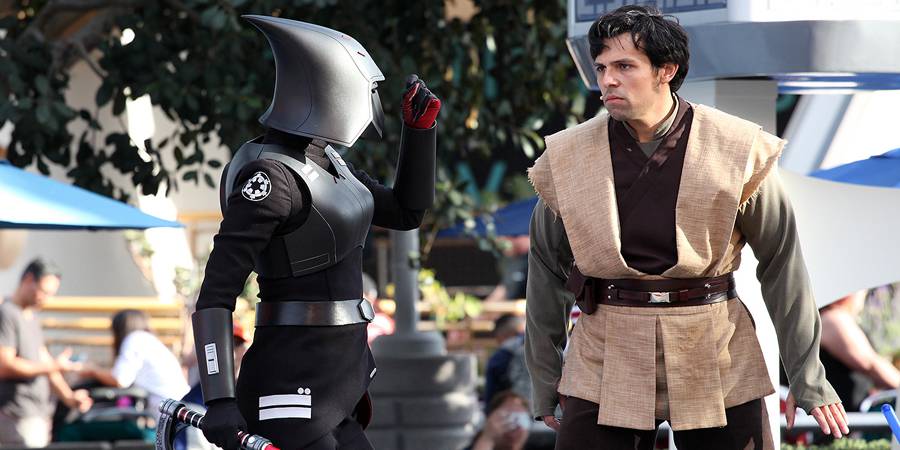 Brian Curran
Jedi Training Academy – Trials of Temple
December 30, 2015
Disneyland and Disney's Hollywood Studios has opened an updated version of the Jedi Training Academy as part of Season of the Force running at both resorts. The always popular show lets younglings train in the ways of the Force and defeat the Dark Side with popular favorite villains as well as one that's new. But instead of the classic Jedi Temple classroom format, the timeline of this show zips ahead to a darker time when the Jedi do their training in secret reaches of the galaxy.
At Disneyland, shows are done multiple times during the day at the Tomorrowland Terrace stage (Tomorrowland Terrace itself was renamed Galactic Grill). Prospective padawans must sign up with a cast member prior to the show near the Star Wars Launch Bay exit and if selected, they are given a return time to get their cloaks and meet their Jedi Master and his apprentice. When the show starts, the Jedi and his new recruits travel to a lost Jedi Temple that is said to make those that enter face their biggest fears.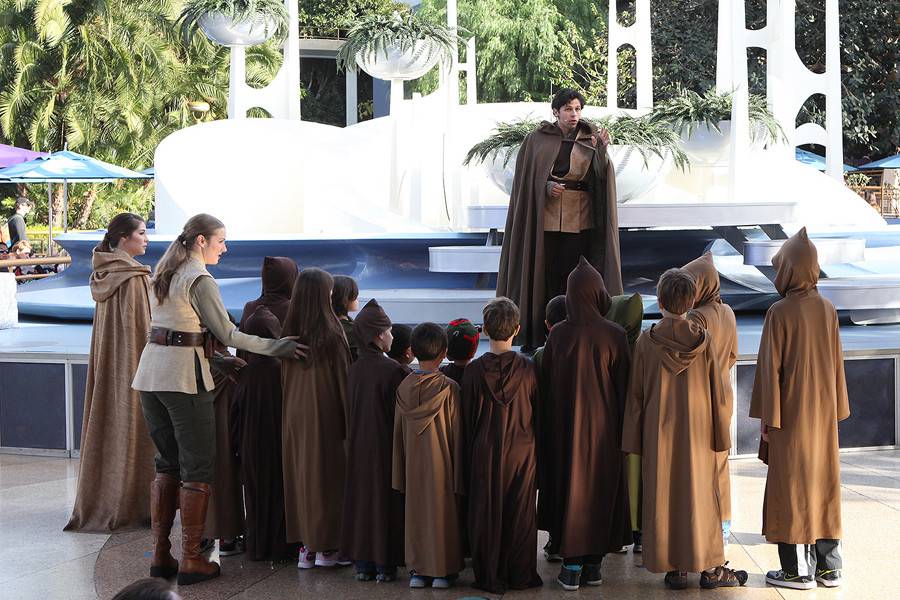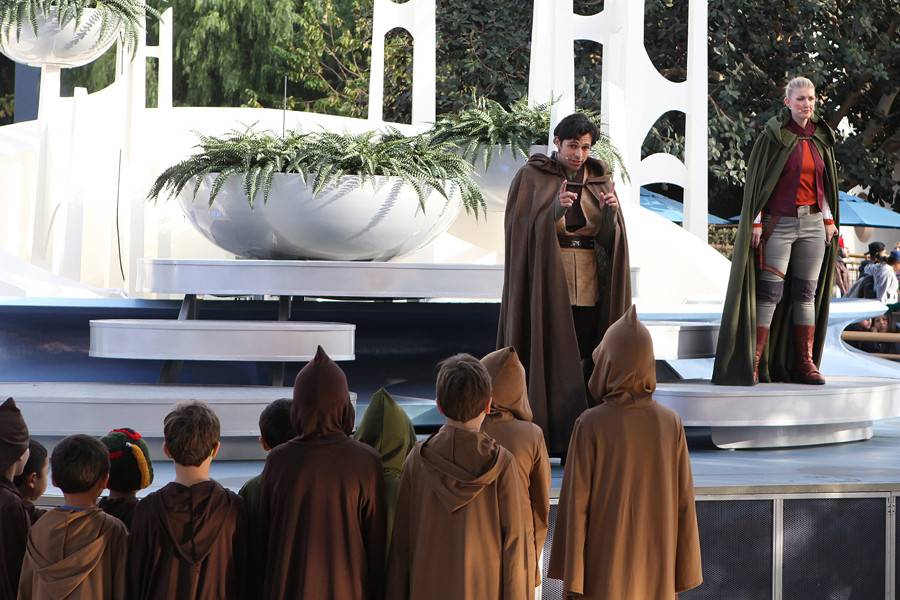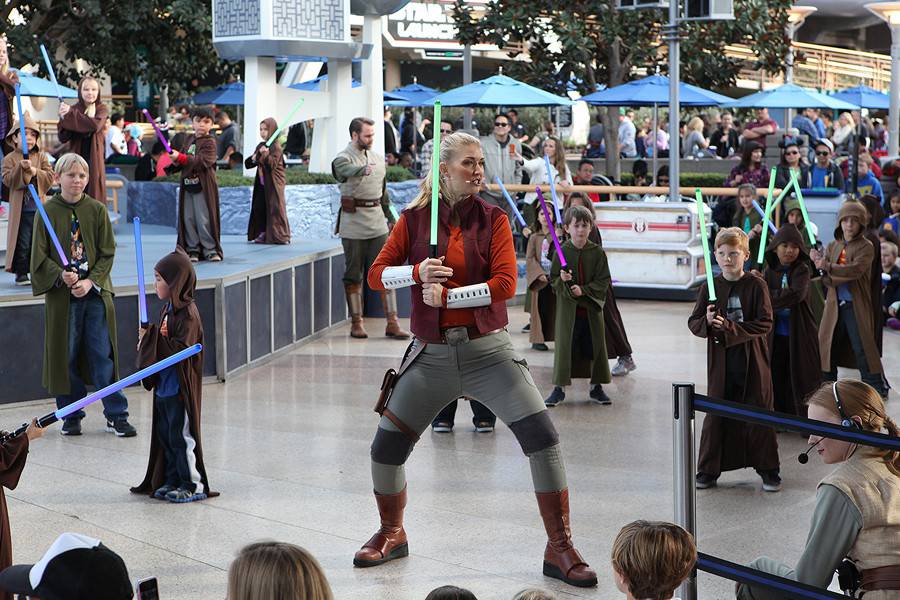 The young Jedi in training arrive at the temple and are given "practice" lightsabers and taught some basic training moves. When our Jedi Master host deems the class ready, they will all use the power of the Force to raise the temple. To everyone's surprise Darth Vader emerges out of the temple along with the newest character addition, The Seventh Sister Inquisitor from the Disney XD series Star Wars Rebels.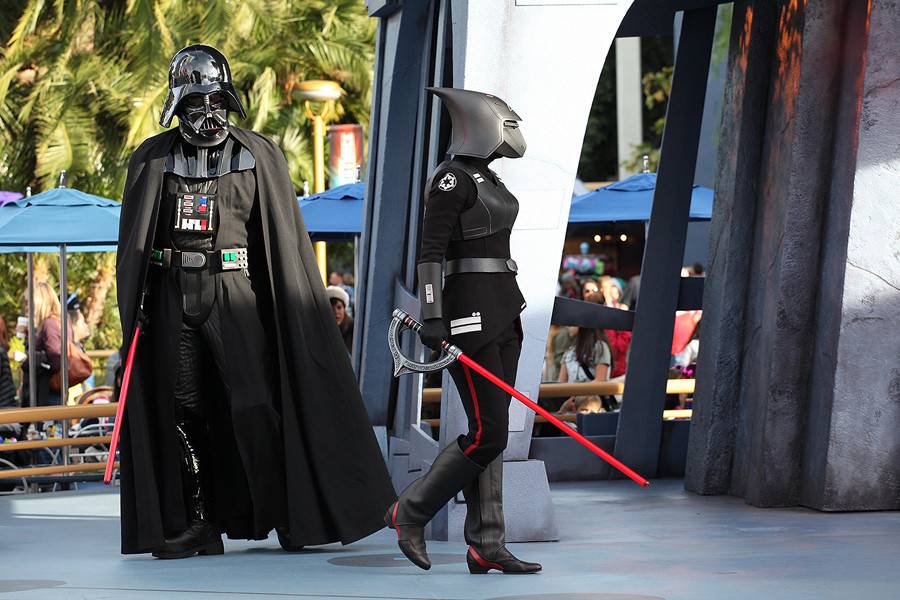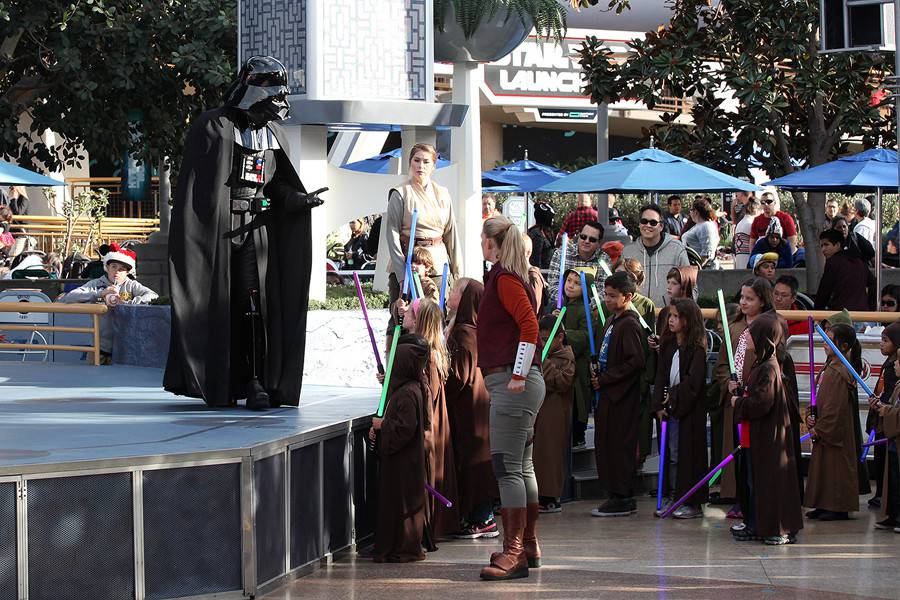 One by one, the Jedi splits into two different groups, one group on the stage, and one on the floor. Each Padawan will face their fears and go up against Darth Vader or The Seventh Sister in a series lightsaber clashes as instructed by their Jedi Master.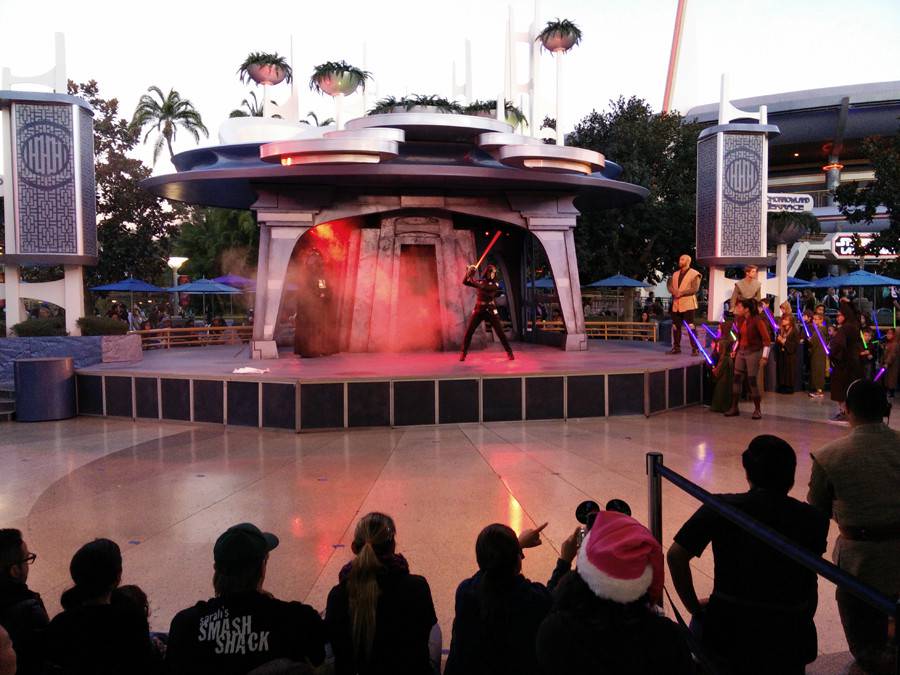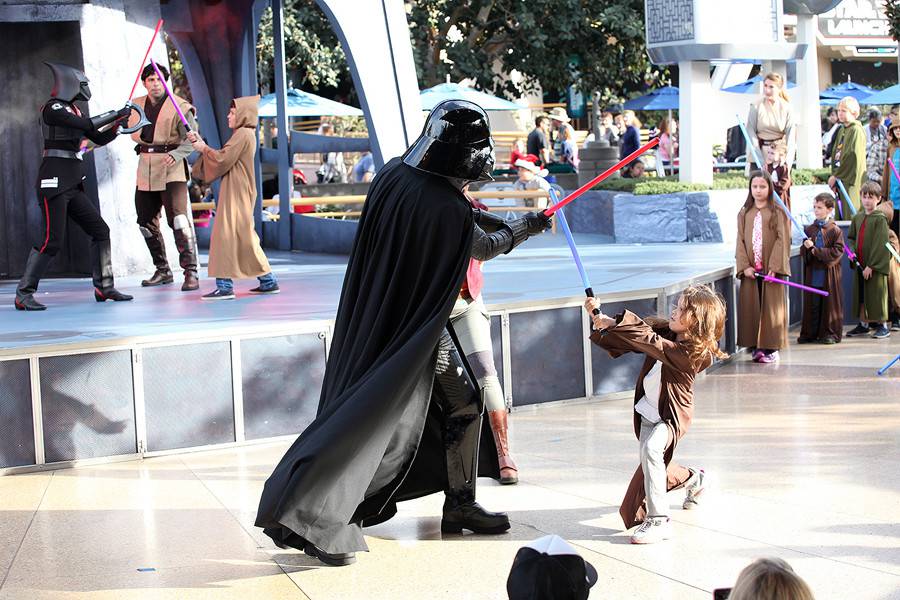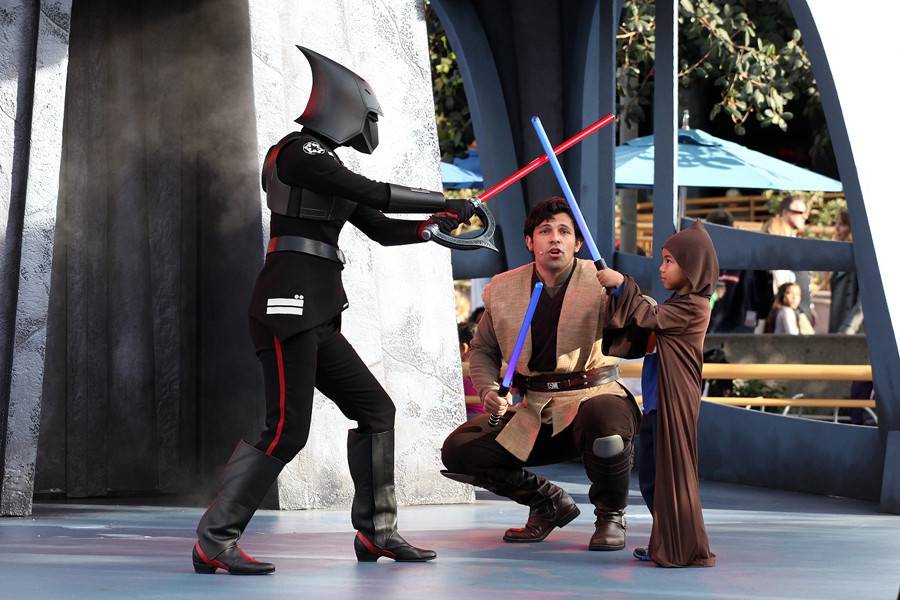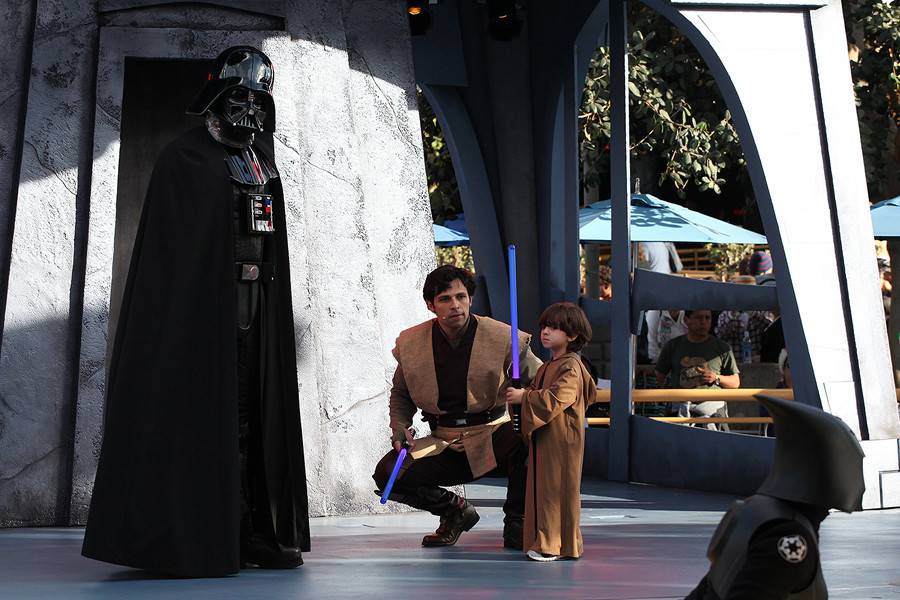 When the lightsaber exercises conclude, the Jedi must use their collective Force power to push Lord Vader and the Seventh Sister back into the temple. All seems to be okay until Darth Maul, the final villain enters the stage. We learn that he is just a manifestation of the Jedi Apprentice and she must face her deepest fears to overpower the Sith Lord and force him back into the temple.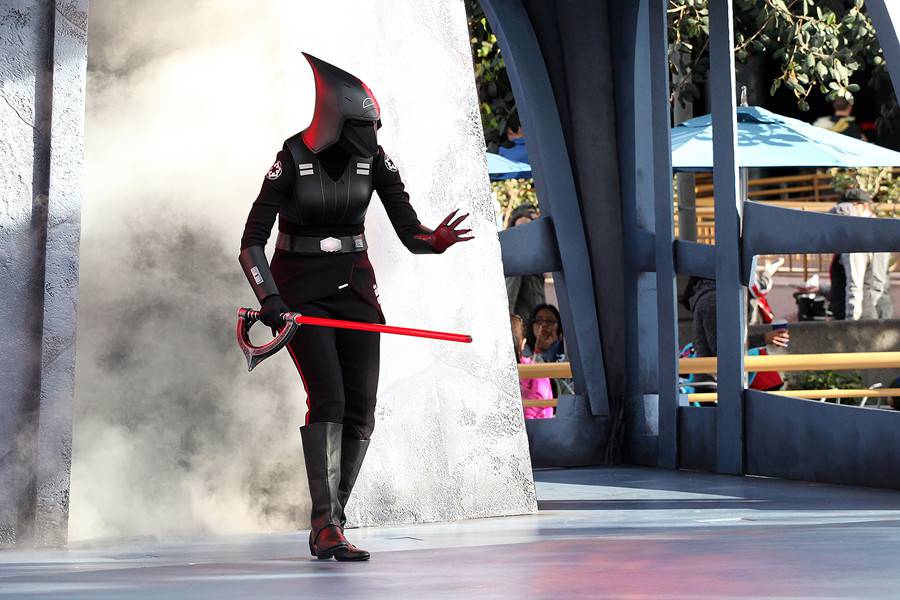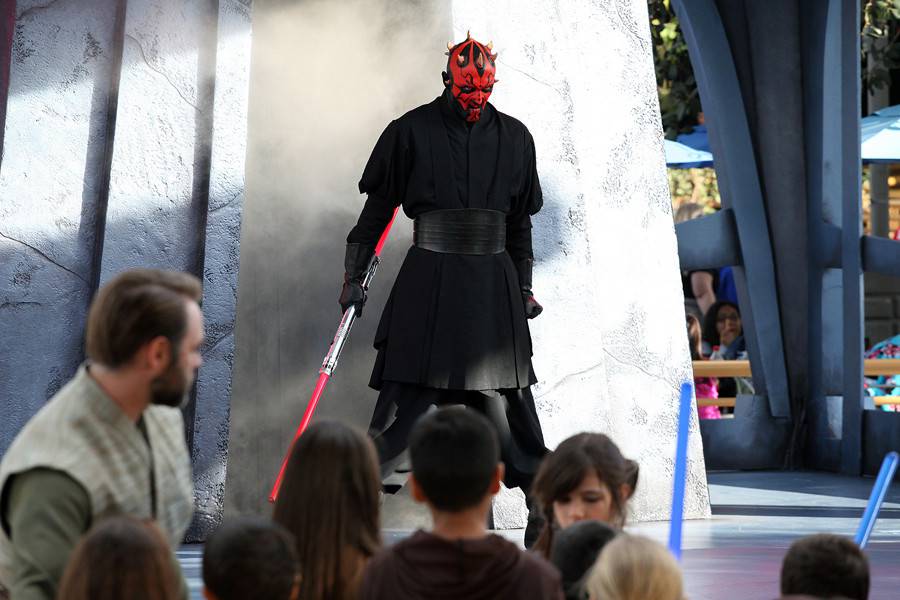 The Jedi are successful and lower the temple and the show concludes. It's a fun update of the classic Jedi Training Academy that has been playing at Disneyland and Walt Disney World for years, and now at Disneyland Paris.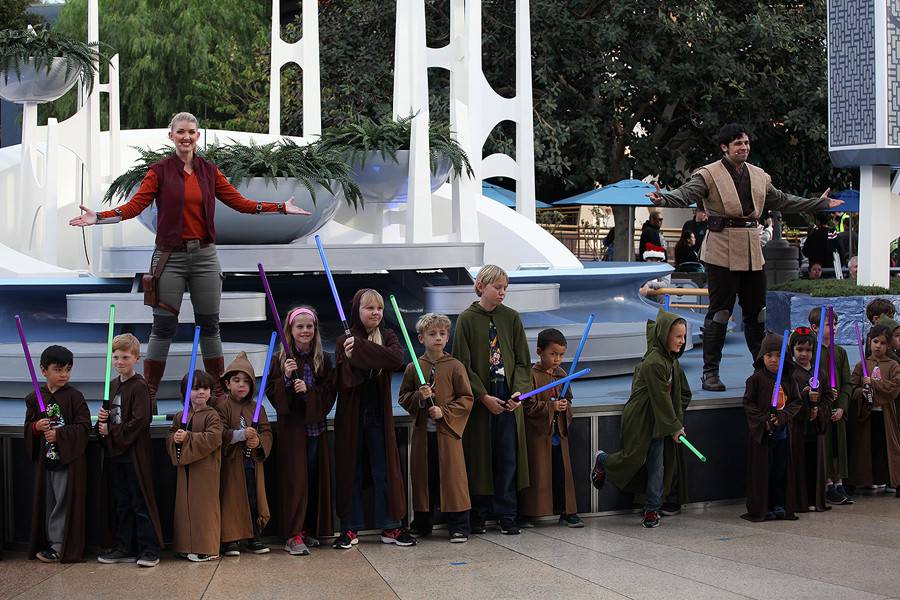 It's great that Disney has added a show signup instead of the random picking kids from the audience. Unfortunately the newly constructed temple itself takes up most of the old band stage so it is doubtful there will be nighttime cover bands in the foreseeable future.
You can catch Jedi Training – Trials of the Temple daily at Disneyland, Disney's Hollywood Studios, and Disneyland Paris. Check your guide for showtimes.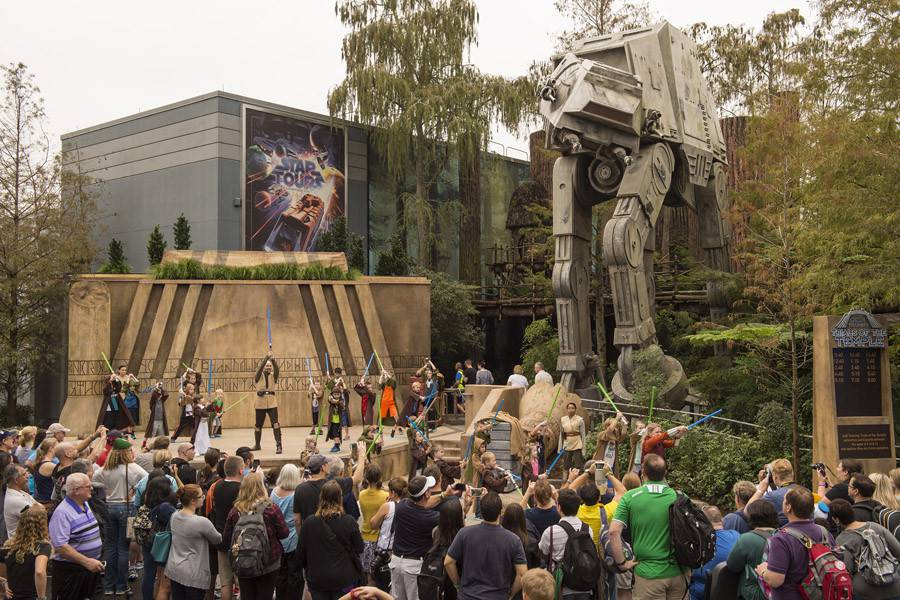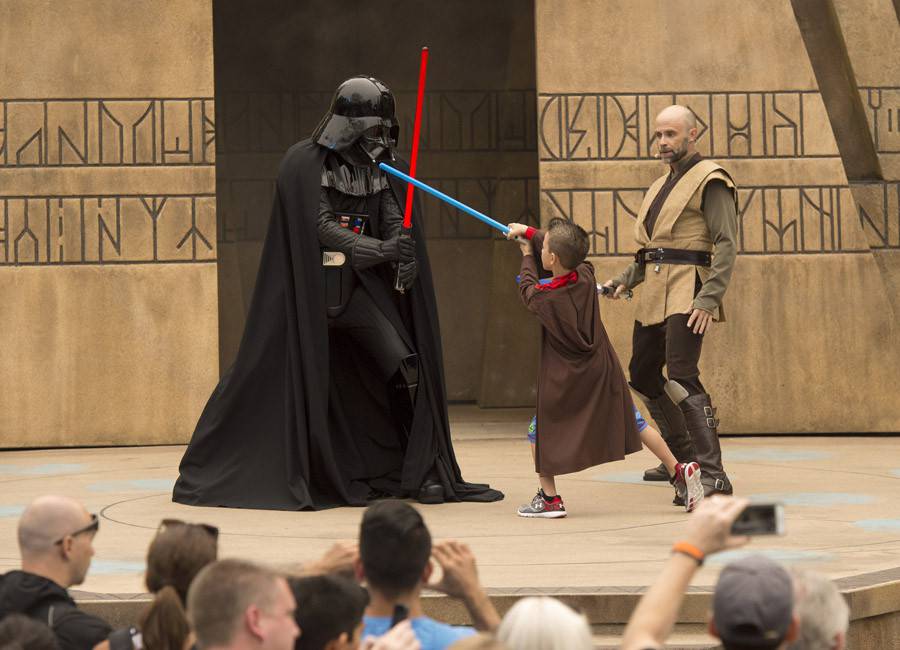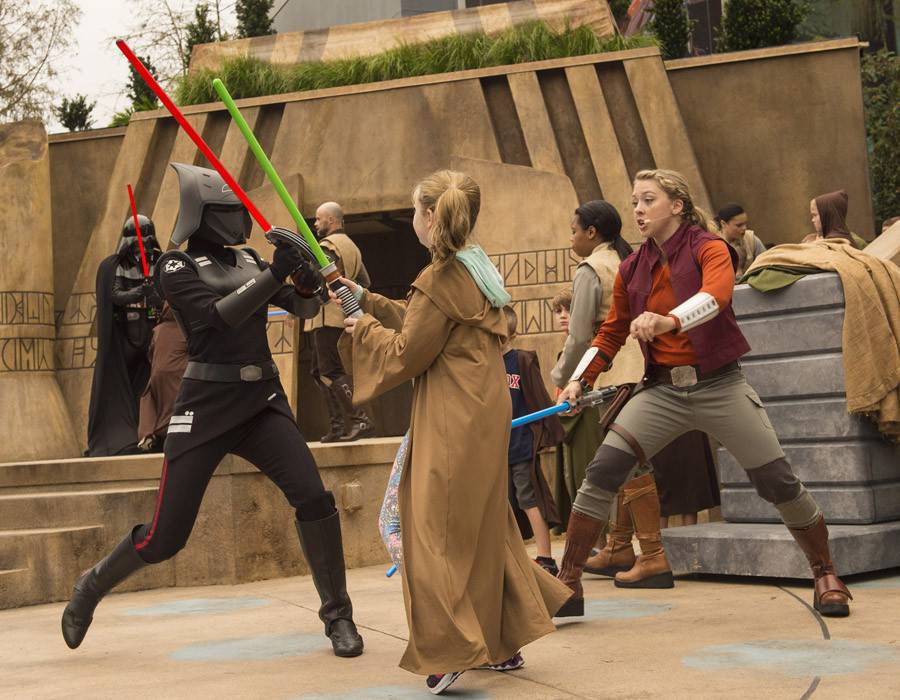 Photography by David Yeh and Paul Hruby.
Disney's Hollywood Studios photos ©Disney