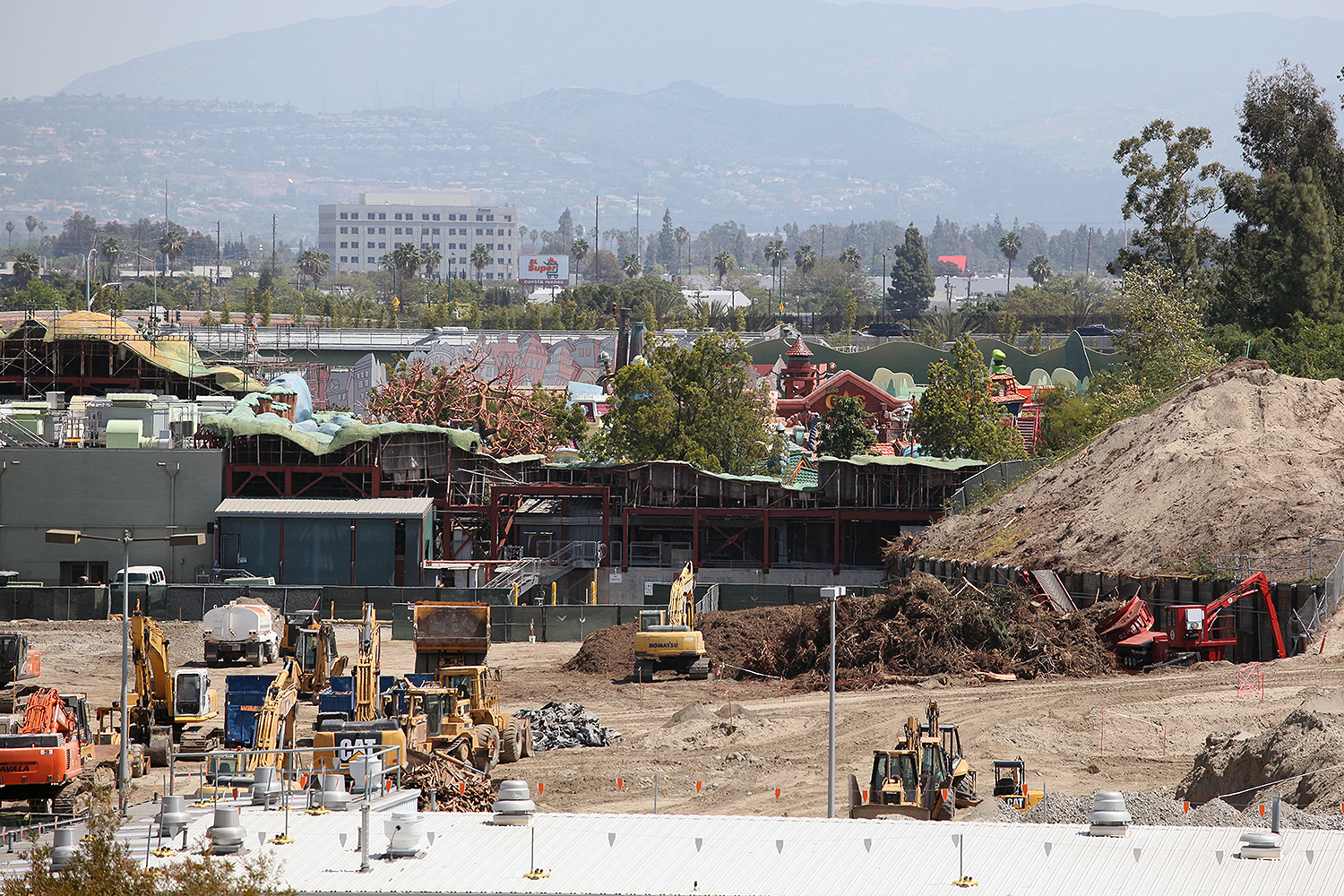 Kris Van de Sande
Disneyland Star Wars Land Progress 04/03/2016
We take a look a the current progress of Star Wars Land!
April 4, 2016
The clearing of Frontierland continues to make way for Star Wars Land and we'll check in from time to time to show the progress. As you can see, there's quite a bit of land devoted to the new land, but you can also see some of the remnants of Frontierland rock work remain. The craziest thing is how the Mickey & Friends Parking Structure is now very visible from within Frontierland and will be for some time longer as work continues.
The Disney Parks Blog also gave us a sneak peek today with BB-8 taking a look at the construction.