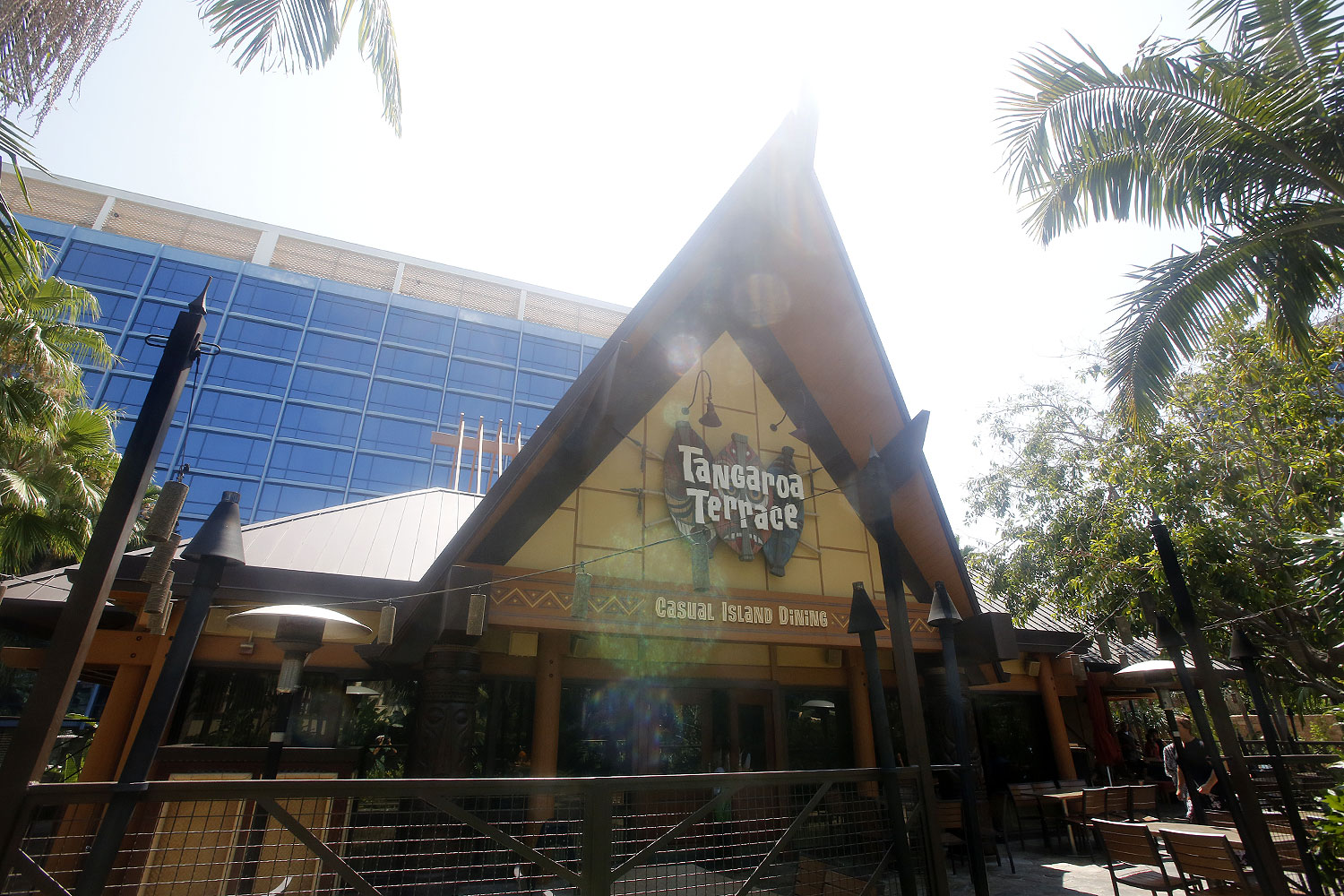 David Yeh
Tangaroa Terrace / Tropical Hideaway Update at Disneyland
September 5, 2018
Disneyland is investing in all things tropical lately, with two areas of the resort receiving upgrades. The Disney Parks Blog recently informed everyone about the new food coming to The Tropical Hideaway (originally Aladdin's Oasis and then Tahitian Terrace before that) and today the blog revealed details coming to the Tangaroa Terrace at Disneyland Hotel. Read on for a recap on the latest!
THE TROPICAL HIDEAWAY (opening 2018)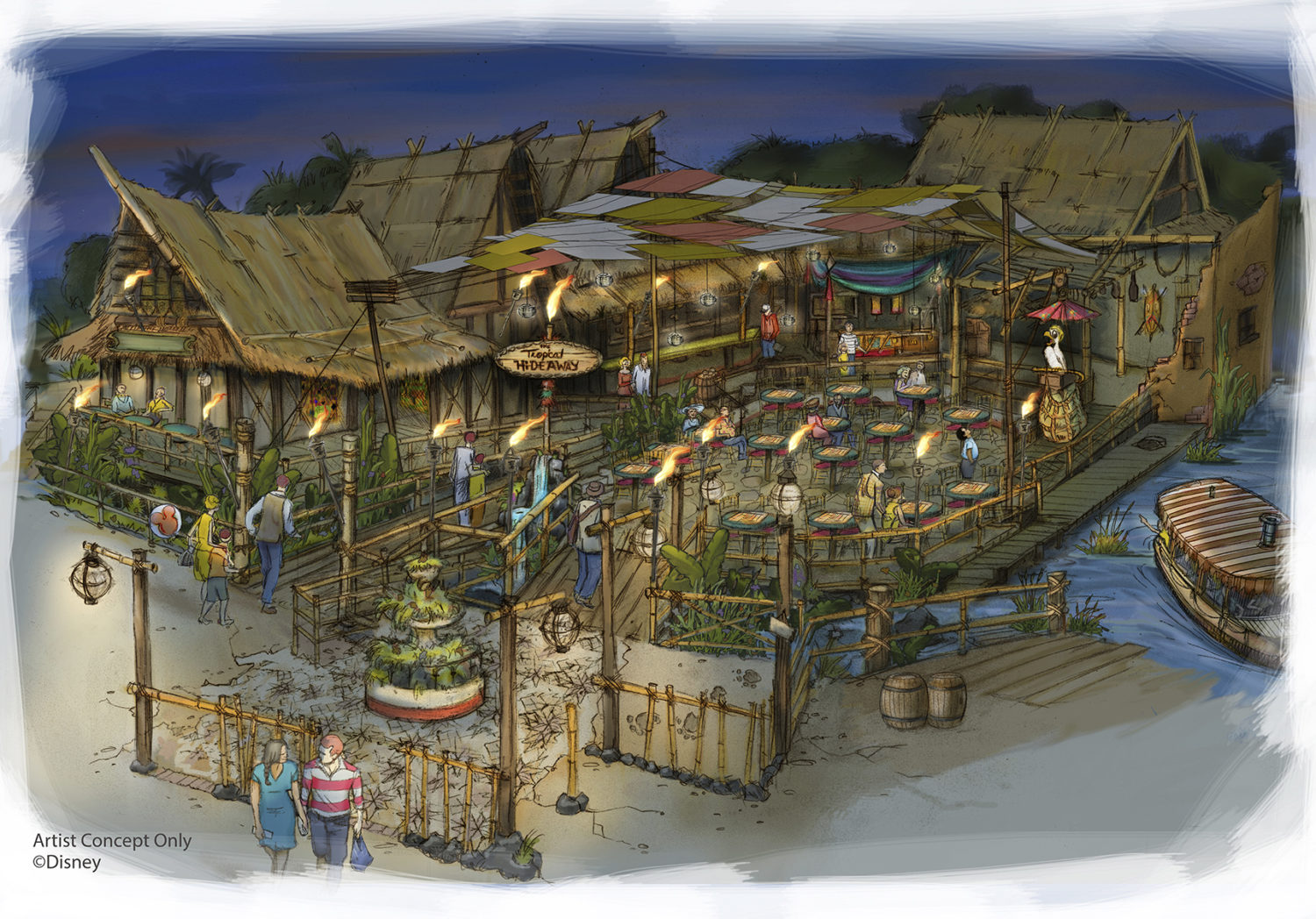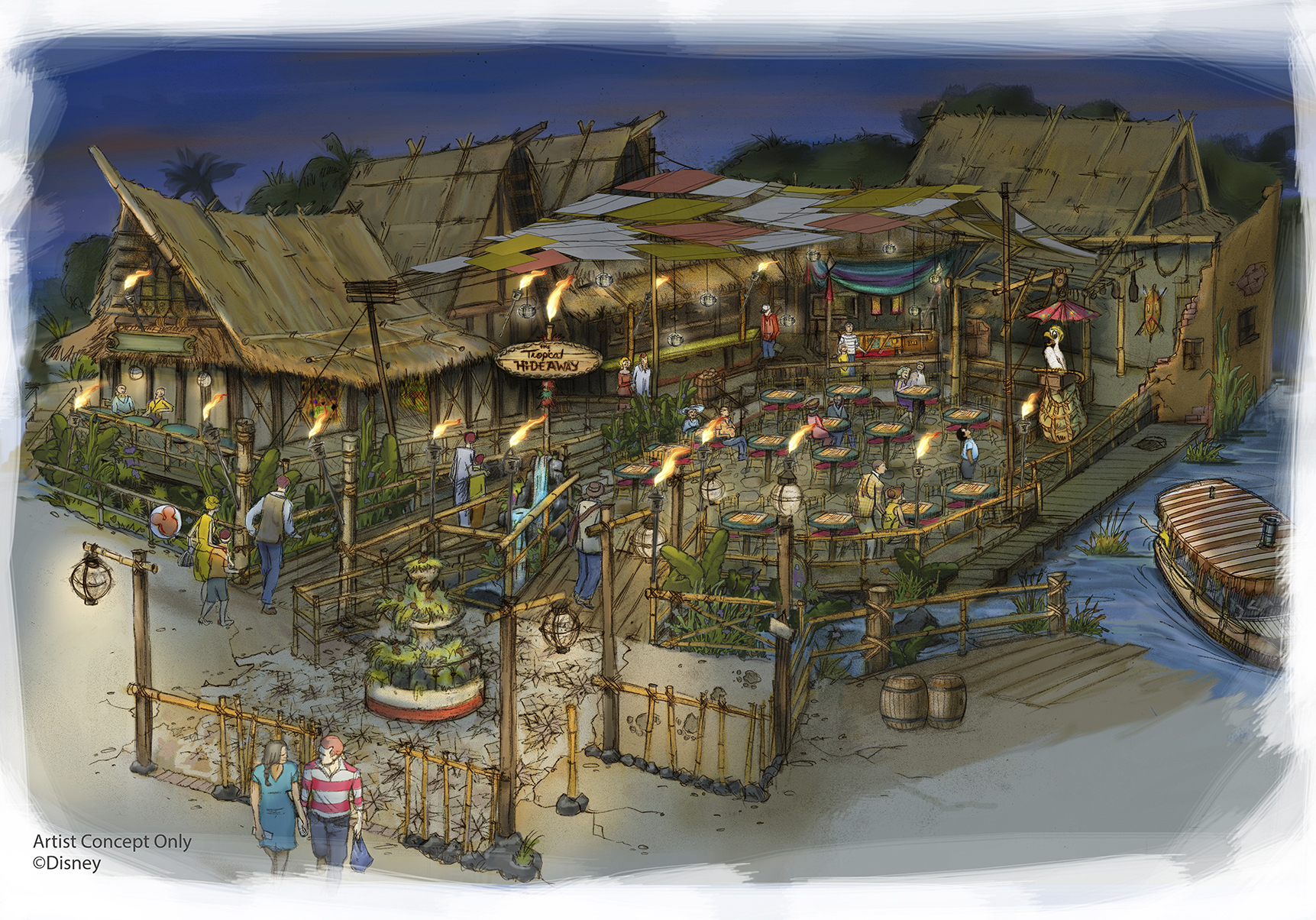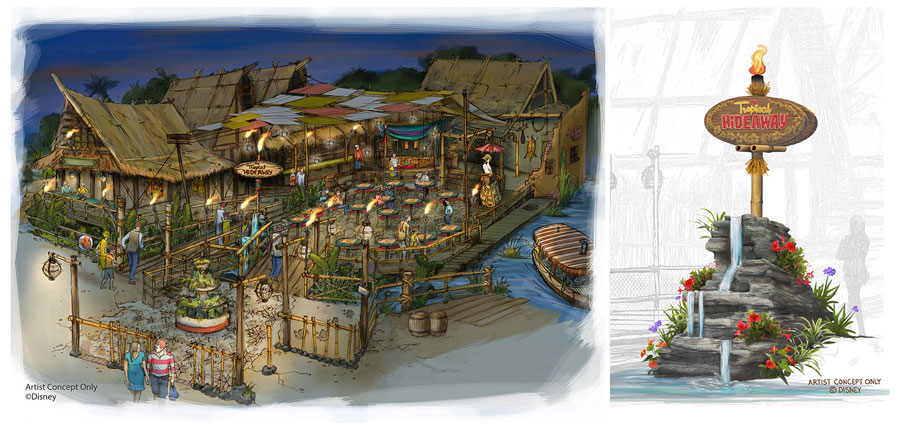 Revealed in late August, the new trader's market will offer appetizing foods from all corners of the world (but mostly Asia). Three bao buns is said to be offered: spiced vegetable, kaffir lime chicken, and bulgogi beef. Other food reveals include a Chilled Ramen Salad and the Sweet Pineapple Lumpia, which is a spring roll filled with pineapple and sweet cream cheese. The lumpia and bao can already be found at Walt Disney World with positive results, so it'll be great alternative to have in Adventureland.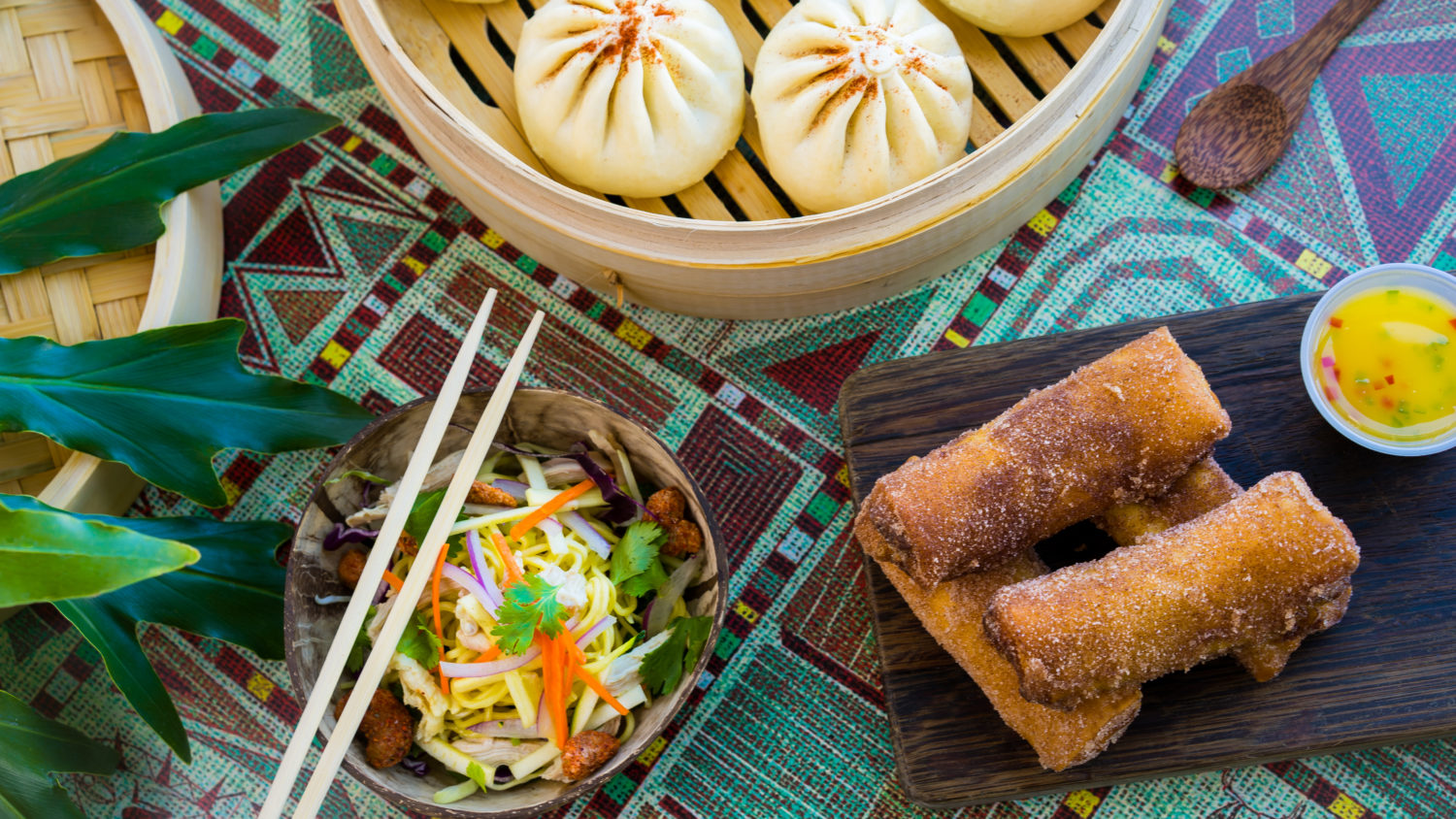 After you grab your bites, "Choose a spot on the open-air dock, soak in the sights of the Jungle River waterfront, sit back, and listen to the musical sounds of the tropics – all while experiencing delicious new tastes! After the sun goes down, flickering torch lights will illuminate the area, transforming The Tropical Hideaway into an enchanting nighttime venue."
Sounds like The Tropical Hideaway will be a unique spot both day and night, opening later this year!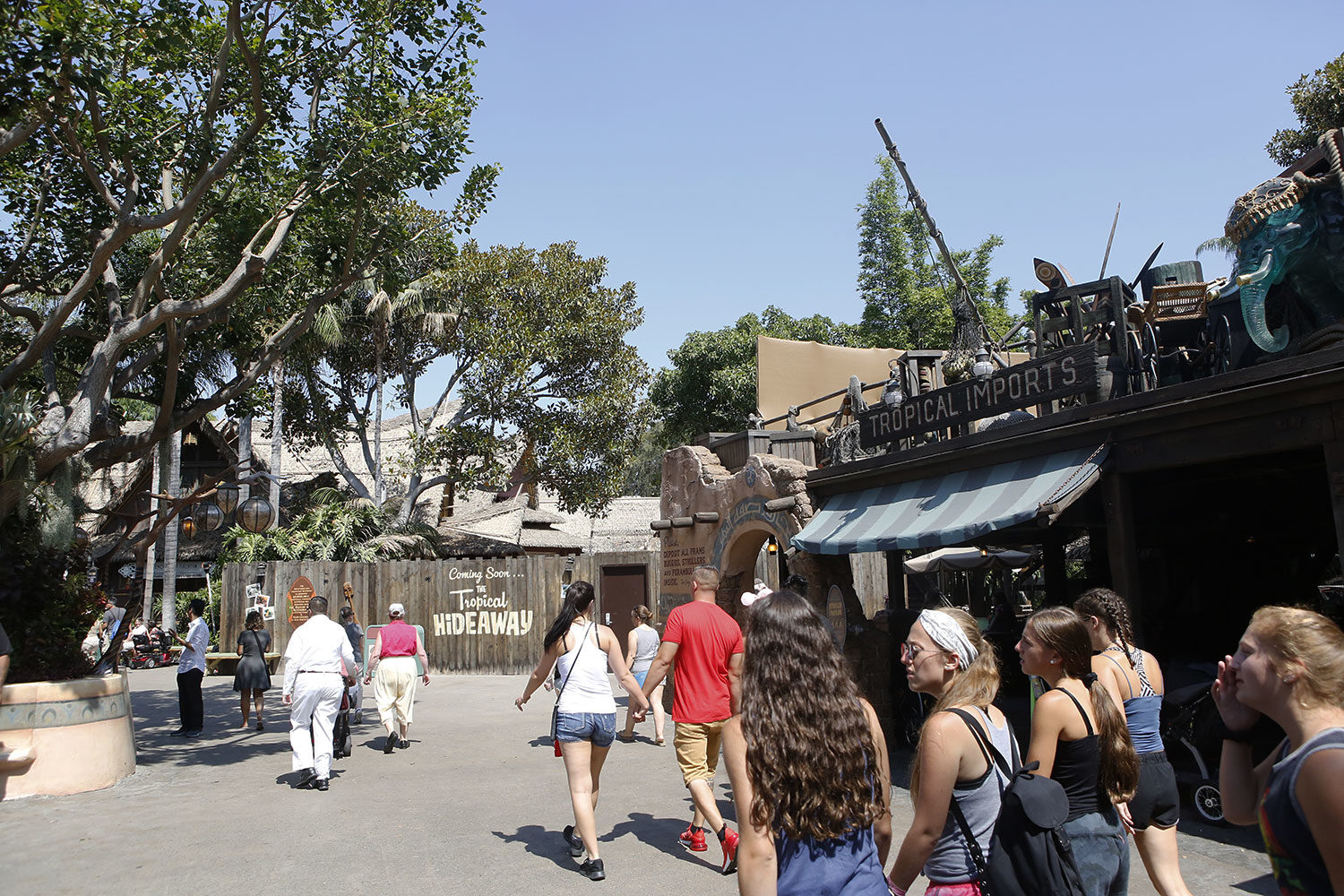 TANGAROA TERRACE TROPICAL BAR & GRILL (opening 2019)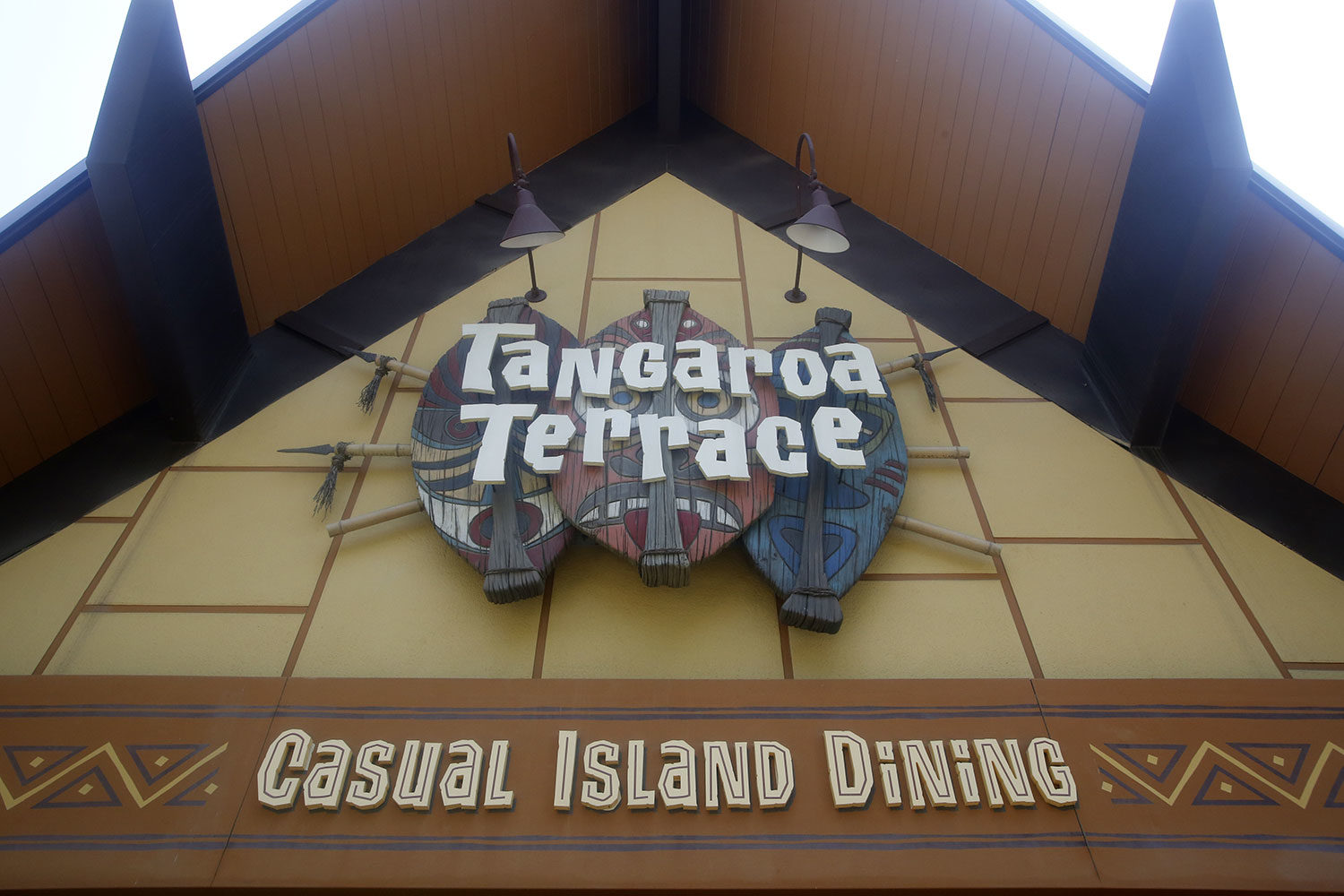 In the heart of Disneyland Hotel is the popular Trader Sam's Enchanted Tiki Bar and Tangaroa Terrace Casual Island Dining. The latter of the two will close shortly and reopen next year as Tangaroa Terrace Tropical Bar & Grill. The South Seas and MidCentury Tiki theme will remain but guests can soon expect a new outdoor bar and an updated patio serving island cocktails and Asian-inspired fare. The interior will receive an upgrade as well with new details such as "light fixtures made of colorful fishing floats and netting, tropical mural and bamboo accents". There will also be a dedicated service window serving coffee in the morning and Dole Whip throughout the day.
The outdoor bar will be a great addition, relieving much of the strain at the neighboring Trader Sam's. Hopefully gone will be the sopping wet pool guests waiting for a drink to go. Food can be ordered at Trader Sam's, Coffee House, and Steakhouse 55 during the closure of Tangaroa Terrace.
Photos of Tangaroa Terrace before the update: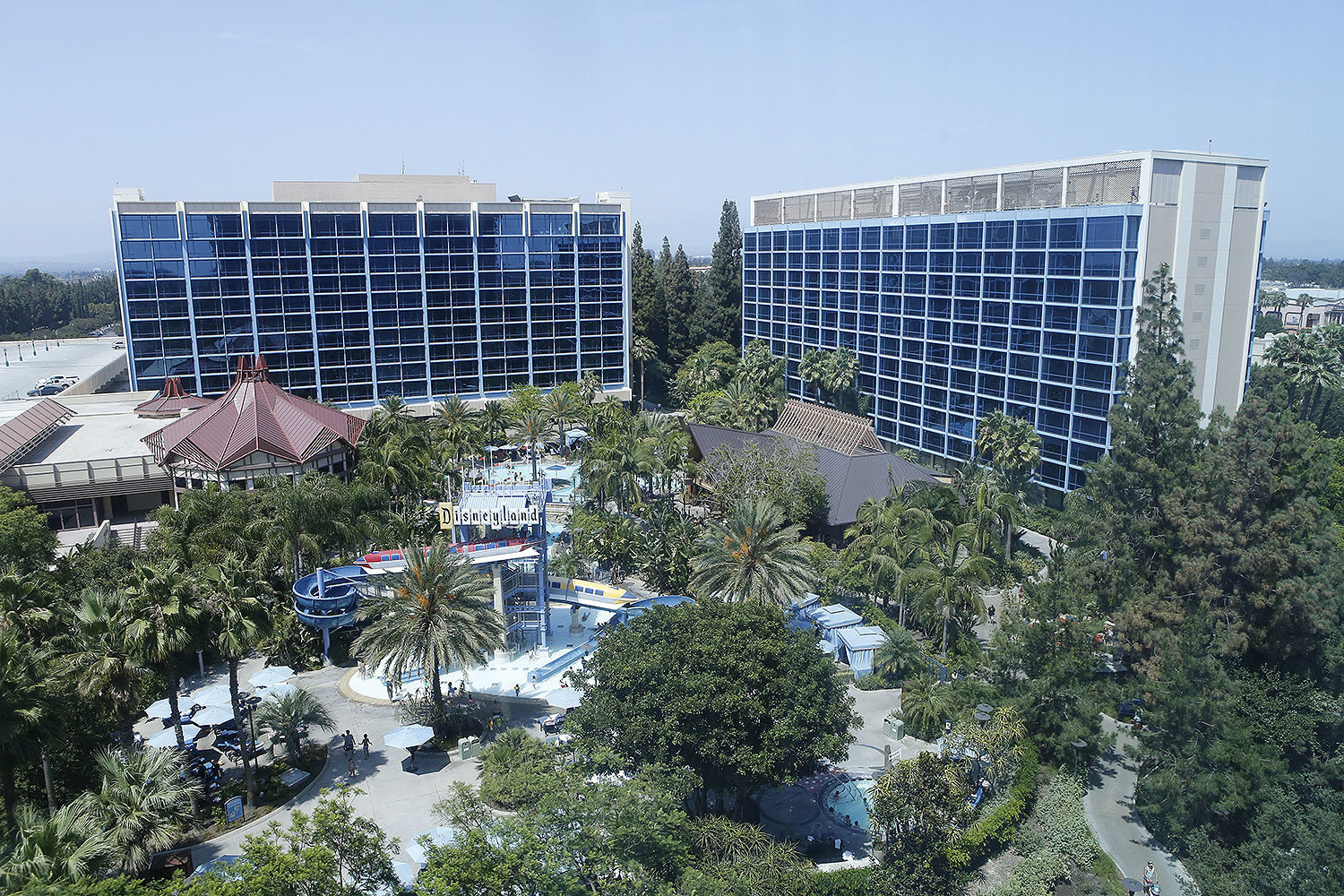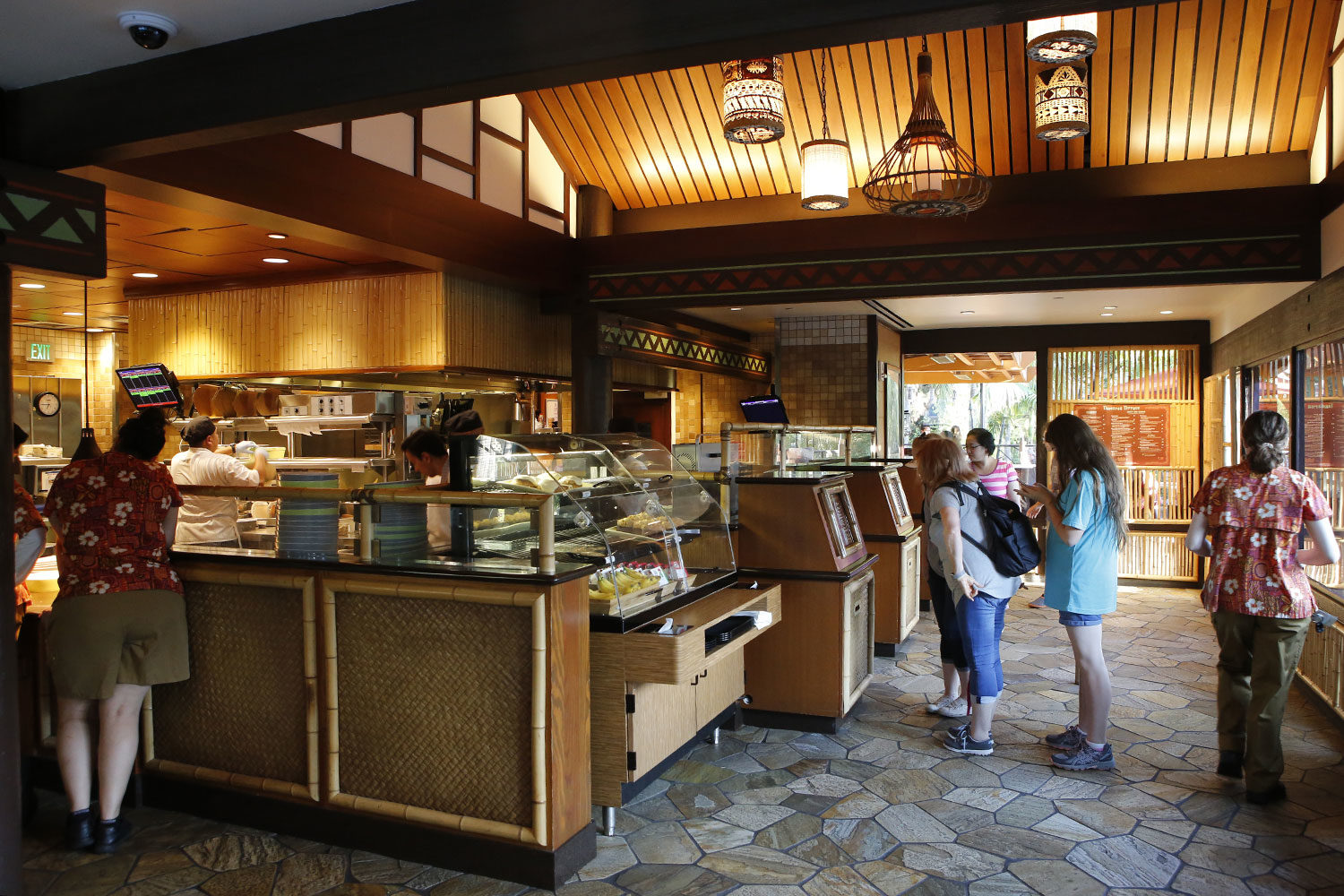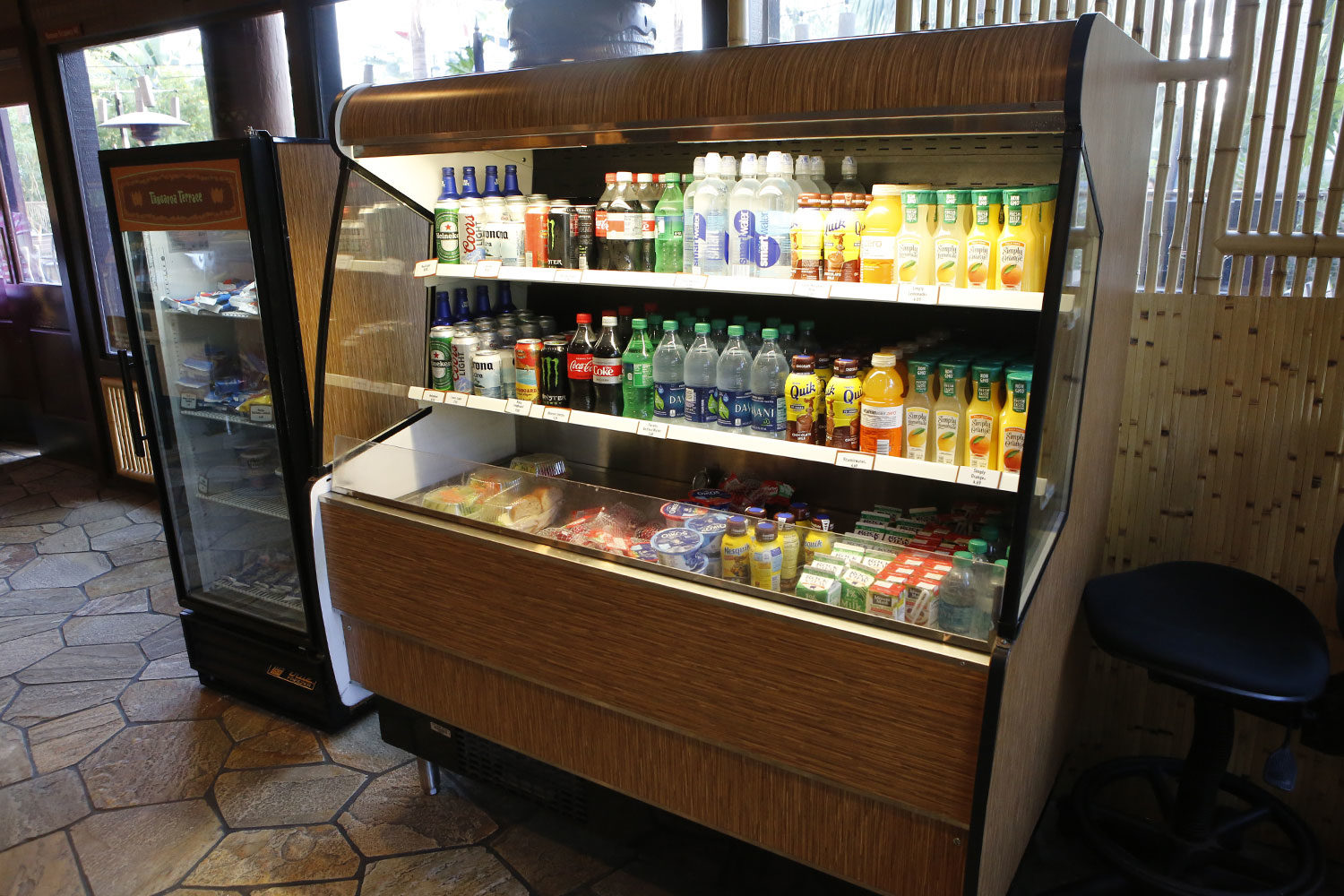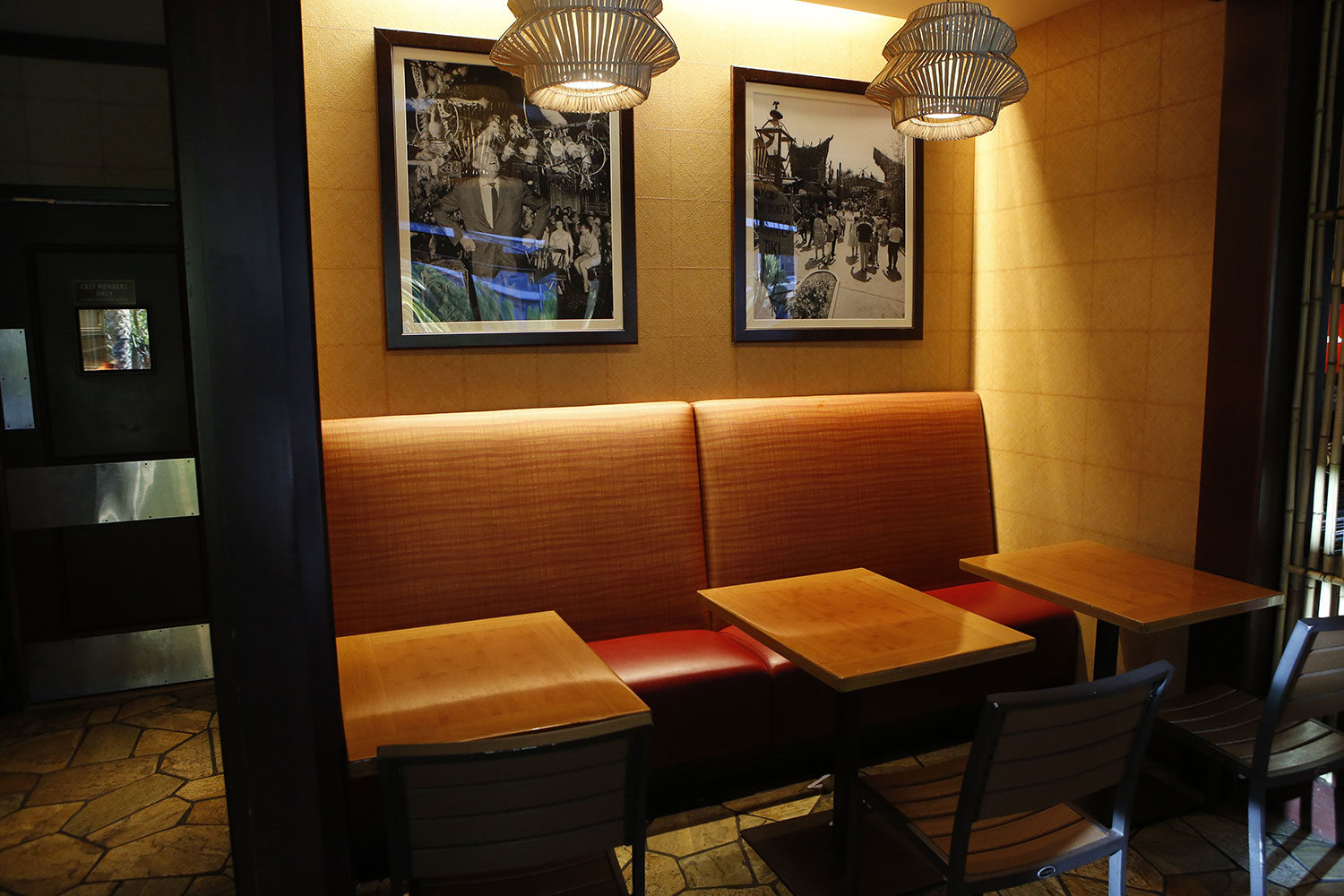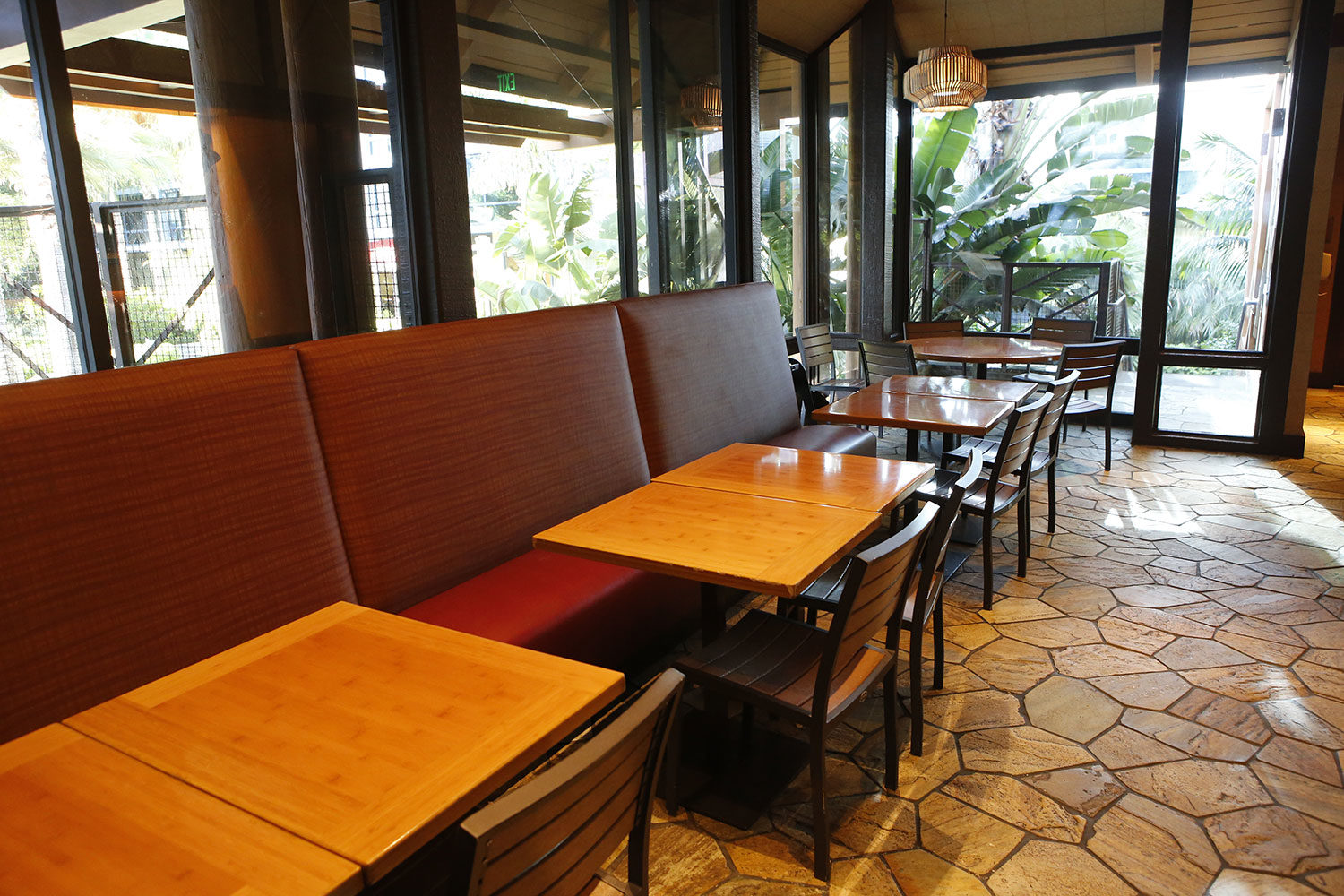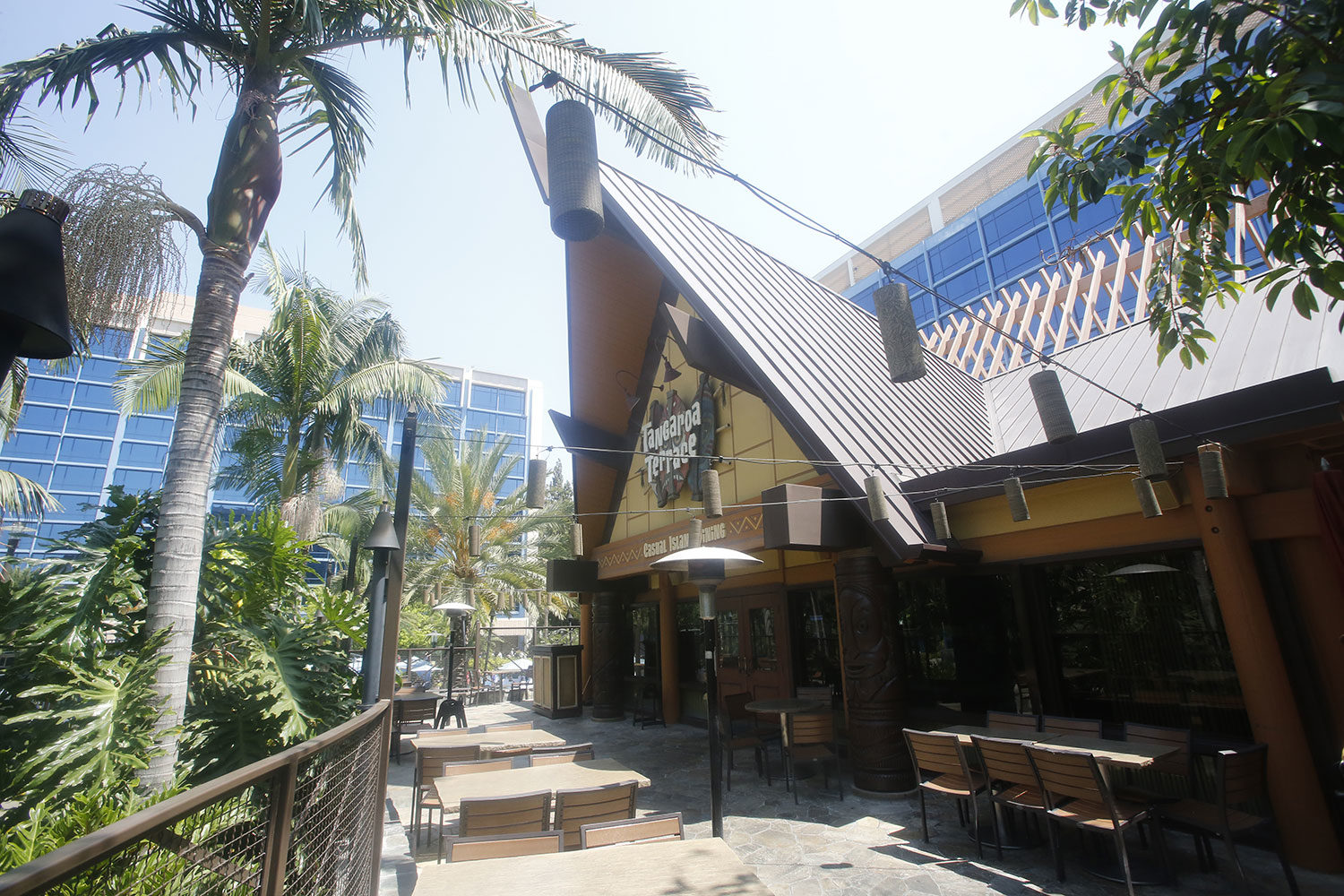 Tangaroa Terrace will be closed for refurbishment beginning September 9, 2018 and is expected to reopen mid-January 2019. Select menu offerings will be available at Trader Sam's Enchanted Tiki Bar and The Coffee House during this time.
Also announced are updates coming to Whitewater Snacks at Disney's Grand Californian Hotel, and a new Arts & Crafts Poolside Bar coming in 2019 as well. From the blog:
"White Water Snacks at Disney's Grand Californian Hotel & Spa will also close soon and re-open later this year with a fresh new look. In the meantime, Hearthstone Lounge will offer grab-and-go food and beverage options.
Guests of Disney's Grand Californian Hotel & Spa will also be able to lounge in even more luxury, poolside, with a new pool bar opening in spring 2019. As you can see in the artwork above, the new pool bar area will keep with the hotel's signature Arts and Crafts design with natural boulder stonework and clinker bricks. A custom tile mural at the back bar will also set the craftsman tone in the new space. In addition, a trellis structure will provide shade and a perfect respite to enjoy sipping beverages and snacking on appetizers. A variety of new lounge and table seating will also be available."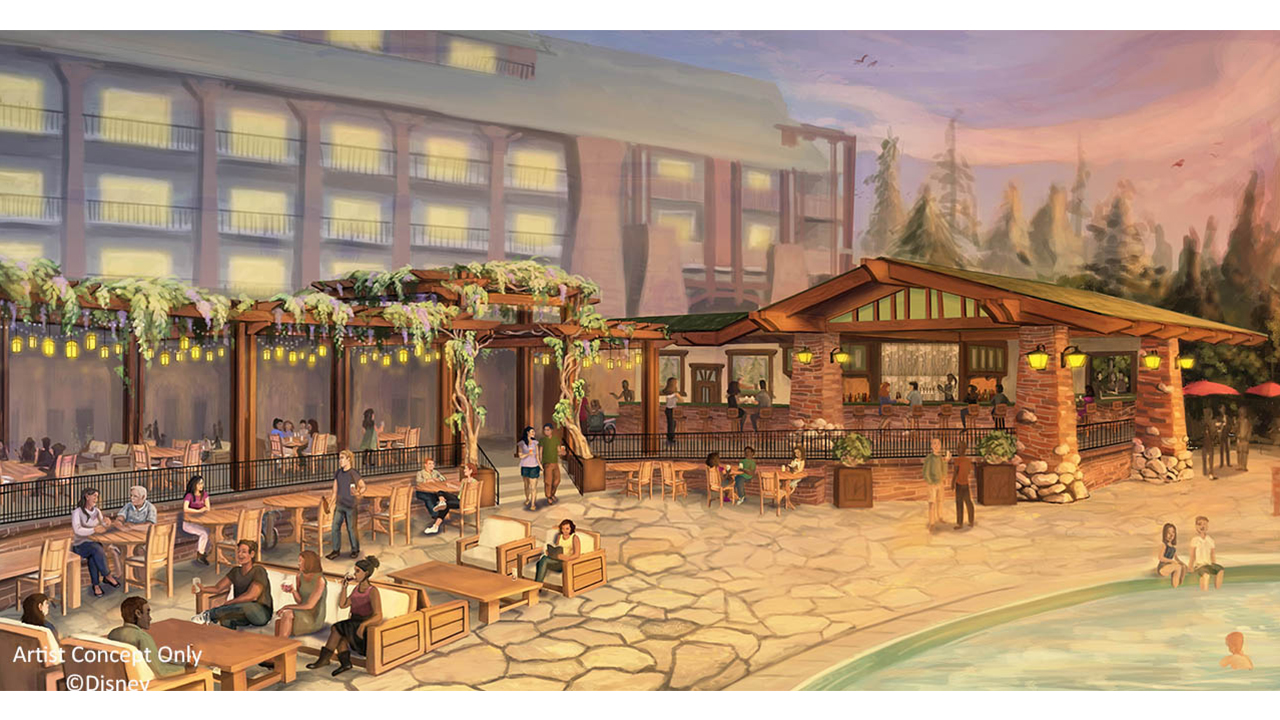 That's four locations receiving upgrades at the Disneyland Resort! Which are you looking forward to most? Let us know!
Concept art courtesy of Disney
All other photography by David Yeh