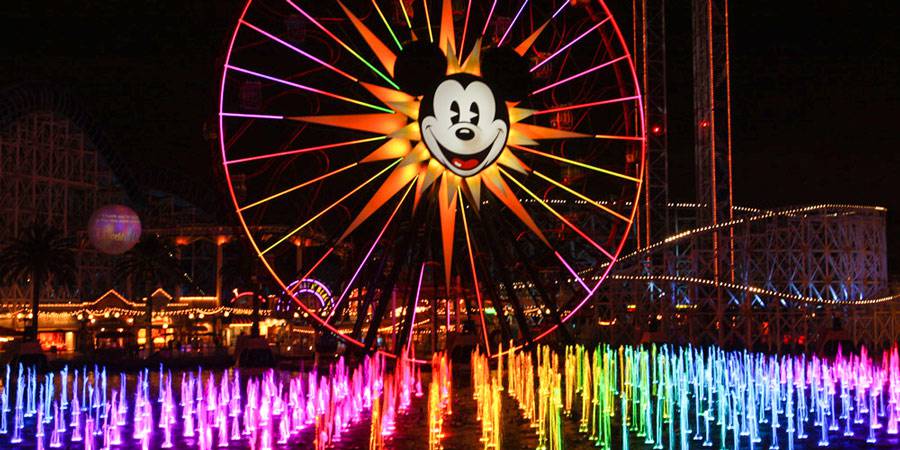 Kris Van de Sande
"World Of Color" World Premiere
June 11, 2010
It took fifteen months to transform Paradise Bay at Disney California Adventure from a body of water that stayed dormant both day and night into something that will sure to dazzle Disney fans every where. There's no trace of Luminaria here as 1,200 programmable fountains, 36 fire cannons, 28 high definition projectors and 200 musicians and voices joined forces to create WORLD OF COLOR, a 26 minute spectacle of light and Disney magic.
The brain child of Imagineer Steven Davison, World of Color opens to the public on Friday, June 11, 2010. To secure your seat to this summer's "coolest" show, you can do one of 3 things.:
Grab a FASTPASS in the morning as the park opens at Grizzly River Run.
Order a Picnic Meal through www.disneyland.com and get a to-go dinner along with a reservation to see the show.
Call 714-781-DINE to reserve a Prix Fixe meal with preferred viewing at either Ariel's Grotto or Wine Country Trattoria restaurants.
We'll have more exciting coverage of World of Color's World Premiere and Blue Sky Cellar, so stay tuned!
Photography by David Yeh