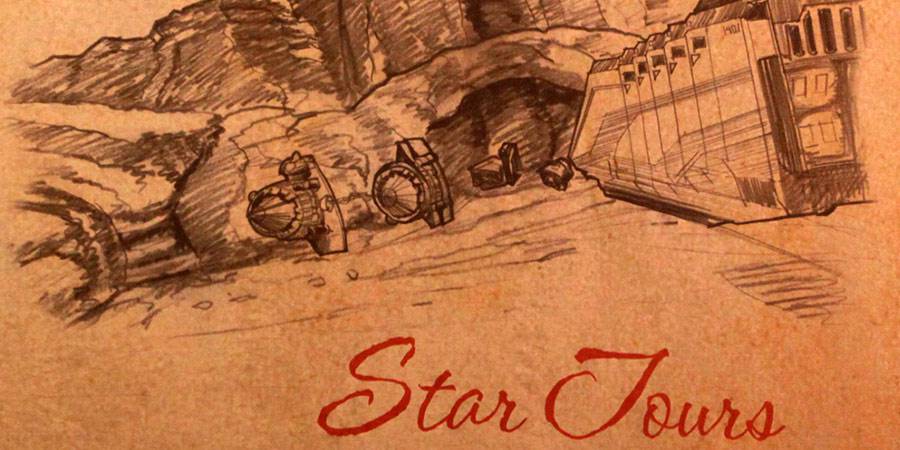 Kris Van de Sande
"What's Next?"
Article
June 17, 2010
BLUE SKY CELLAR offers new glimpses of What's Next at Disneyland Resort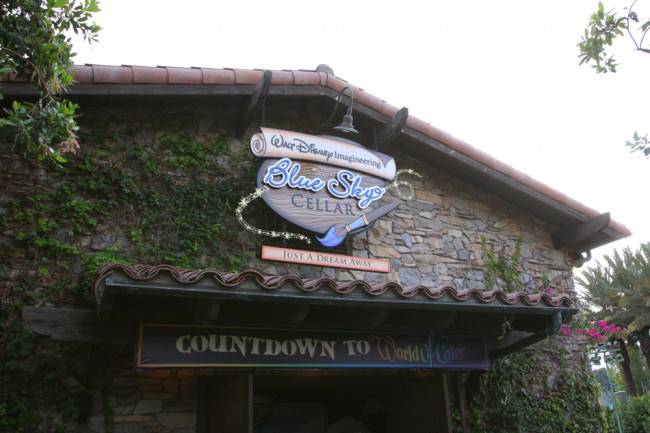 Guests entering the Blue Sky Cellar at the Disney California Adventure park beginning June 11th were treated to brand new glimpses of the park's offerings. With Boardwalk Games, Silly Symphony Swings, and World of Color behind them, real progress is finally visible at last but there's still years of work.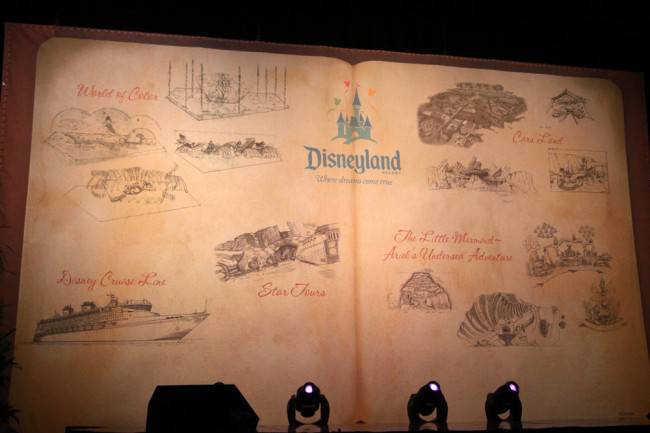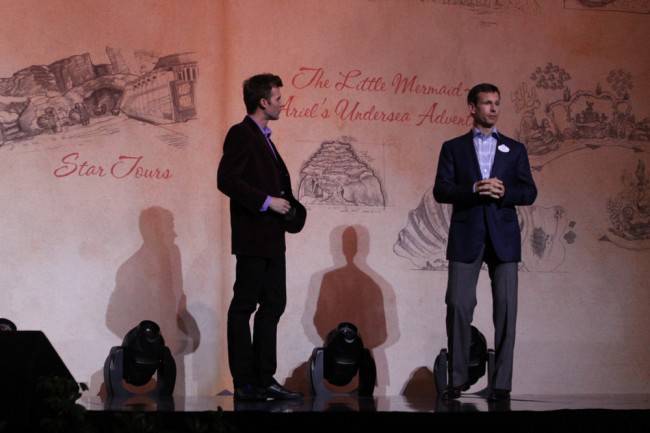 PARADISE PIER
In just a few short weeks from now, construction walls will surround Pizza Oom Mow Mow, S.S. rustworthy, and Mulholland Madness for a brand new corner that will re-open in 2011. Mulholland Madness will become Goofy's Sky School, a slight retheme of the mad mouse attraction that will still be fully exposed. The remnants of McDonald's Burger Invasion location will be converted to Paradise Garden Grill while Pizza Oom Mow Mow becomes Boardwalk Pizza & Pasta. Seating areas will be expanded as the space S.S. Rustworthy is removed completely. In an interesting twist, the P.T. Fleas merchandise building will be moved to become a part of the dining area.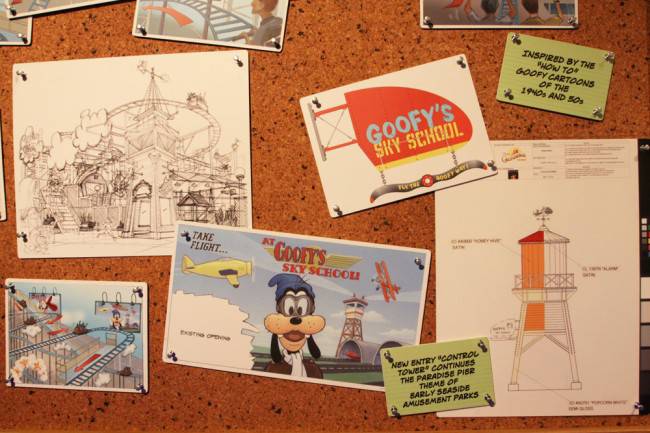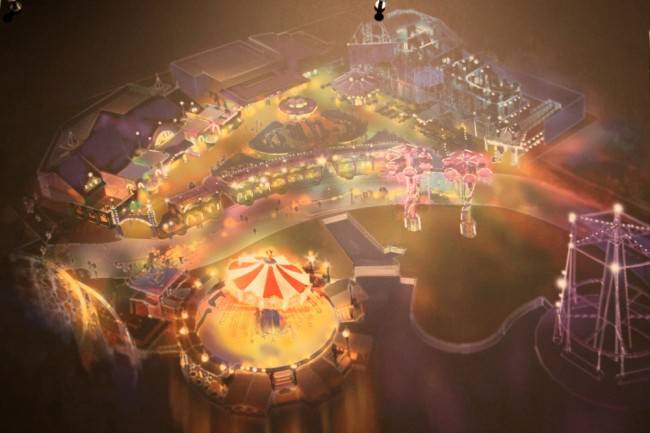 The nearby Seaside Souvenirs and Corn Dog Castle will remain, as will the Jumpin' Jellyfish and Golden Zephyr attractions.
The Little Mermaid: Ariel's Undersea Adventures is still set to open in 2011. The Blue Sky Cellar offers a look at what the ride may look like in a miniature model as well as ride vehicles.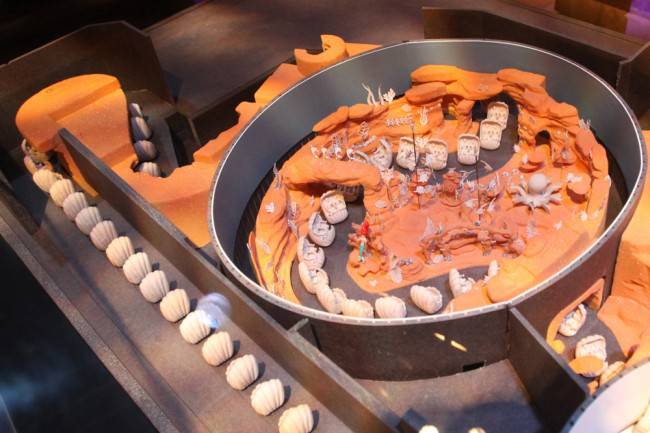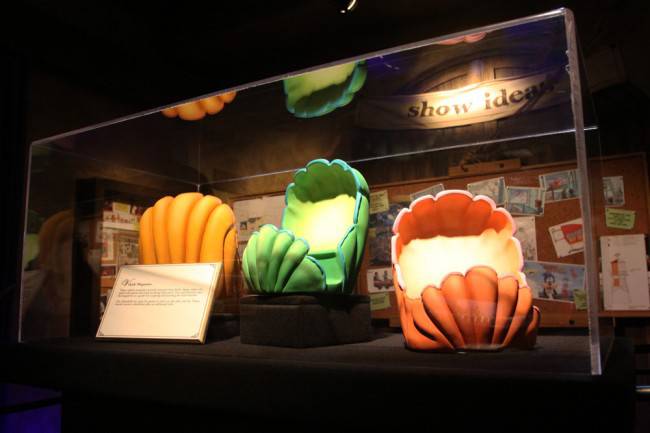 BUENA VISTA STREET
In 2012, The Pacific Electric Red Car Trolley will make its debut, connecting guests from the new Buena Vista Street into Hollywood Land (name change from Hollywood Pictures Backlot in 2012) with four stops along the way. No further details about Sunshine Plaza construction has been revealed.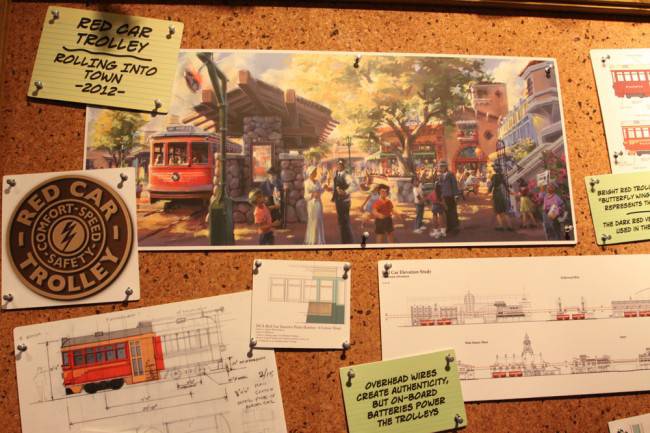 CARS LAND
Still on target for 2012, the largest new land to open in the Disneyland Resort will give guests three new rides inside a stunning recreation of Radiator Springs: Mater's Junkyard Jamboree, Luigi's Roaming Tires, and the main event Radiator Springs Racers.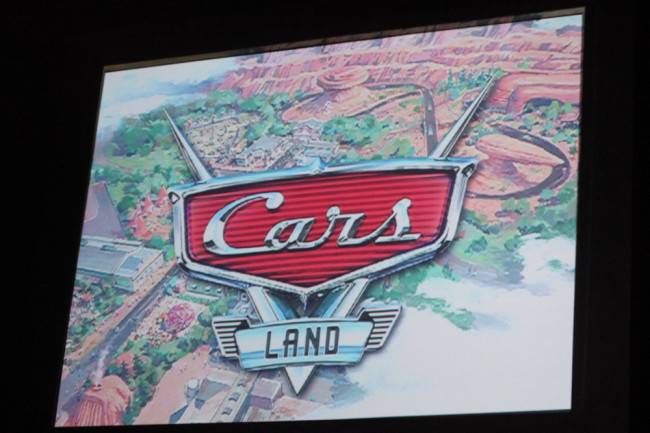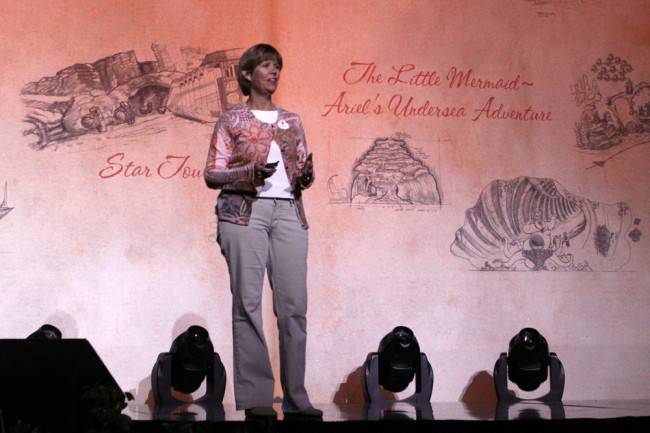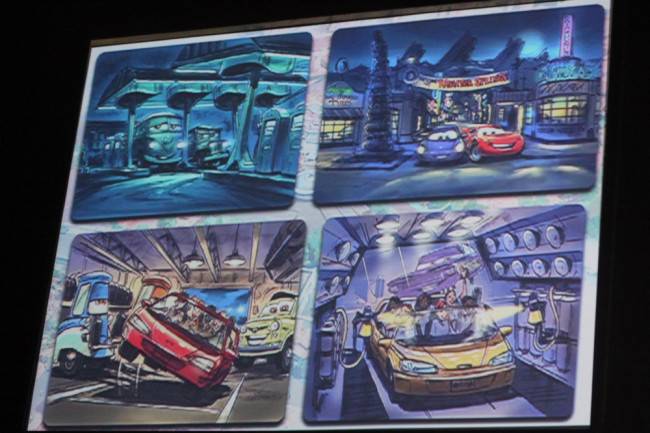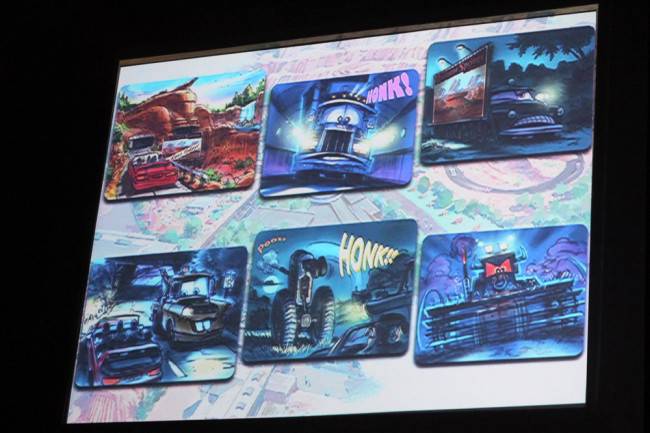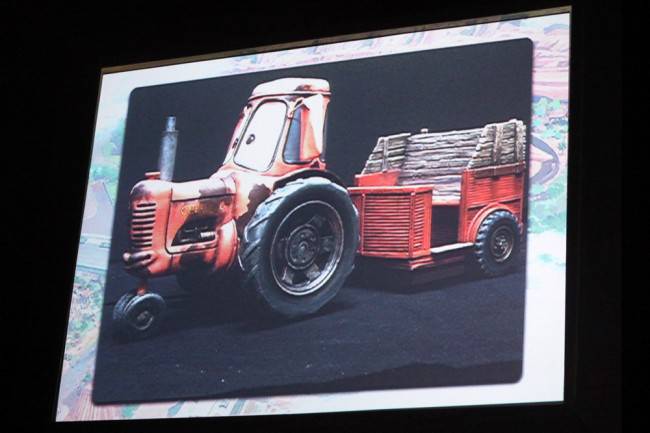 In the "WHAT'S NEXT?" event for the media, Disney revealed a few more details about all of the above but with a few new additions. Most notable is the brand new Disney Dream cruise ship setting sail next year in Florida. What makes the Disney Dream unique is the cruise-industry first: a shipboard water coaster called AquaDuck. This water coaster will twist, turn, drop, throughout the upper decks of the ship stretching 765 feet in length.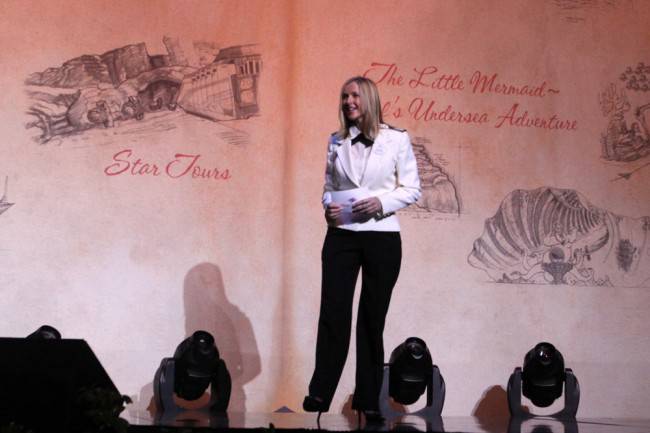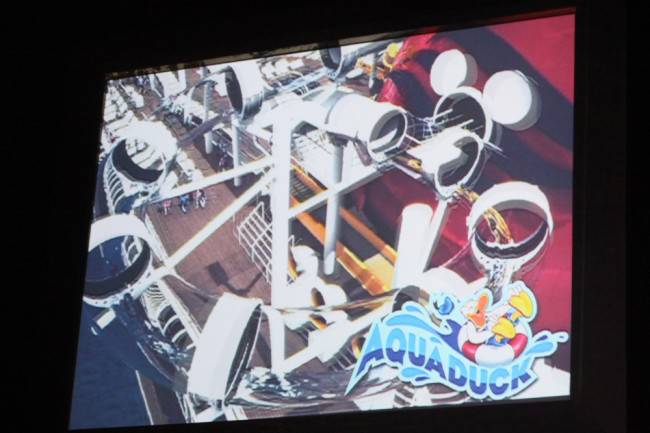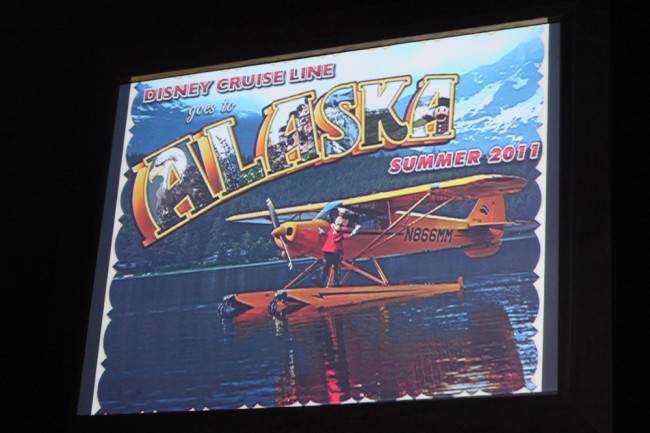 And of course there's the further adventures of Star Tours opening next year in Tomorrowland at Disneyland and Disney Hollywood Studios in Orlando. Guests can expect trips to Tatooine and Coruscant and probably more destinations though that's all that is confirmed for now. There's no exact open date just yet for this 3D adventure but the original Star Tours is set to close July 26 at Disneyland and September 7 at Walt Disney World.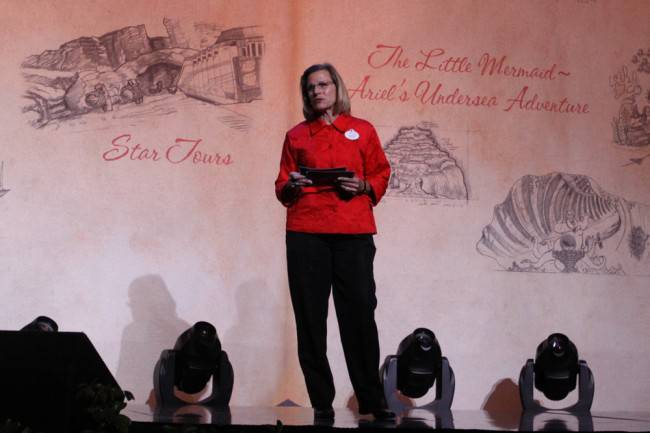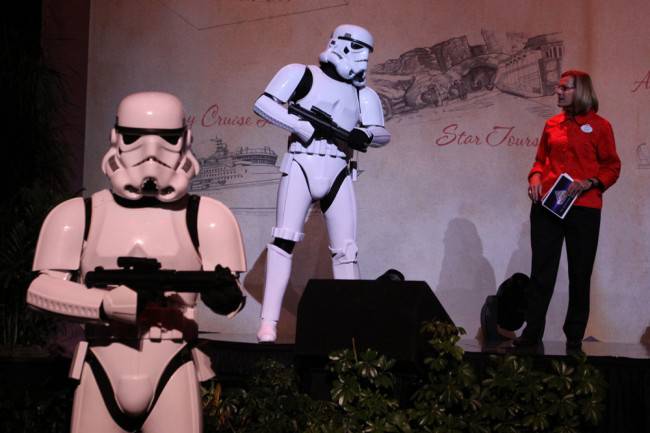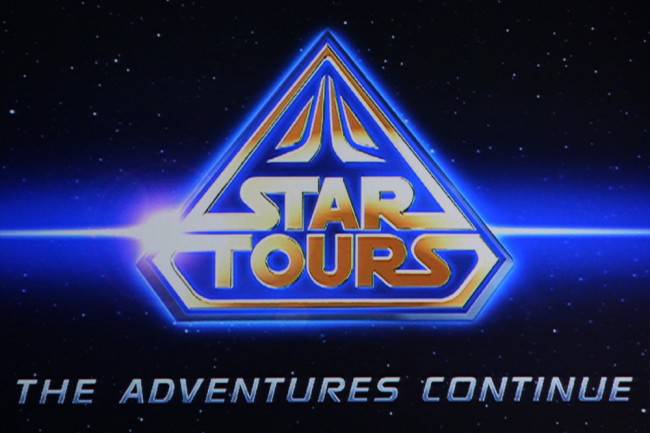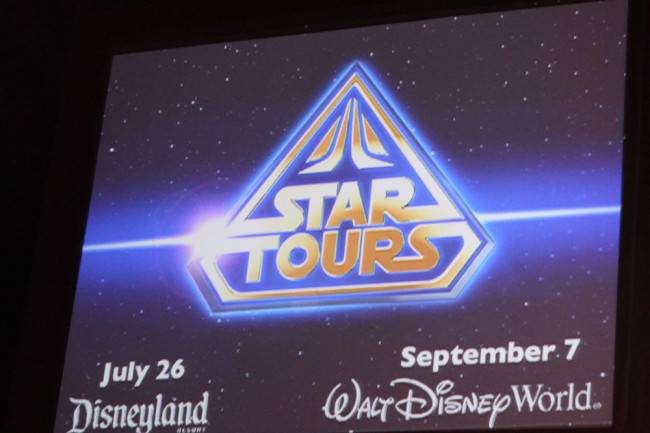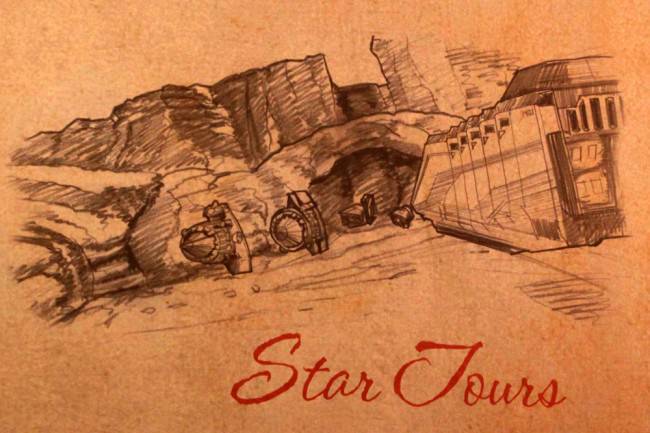 Closing out the event was Jodi Benson, voice talent behind Ariel the Little Mermaid and Barbie in Toy Story 2 and Toy Story 3, singing "Under the Sea" with accompanying fish folk.