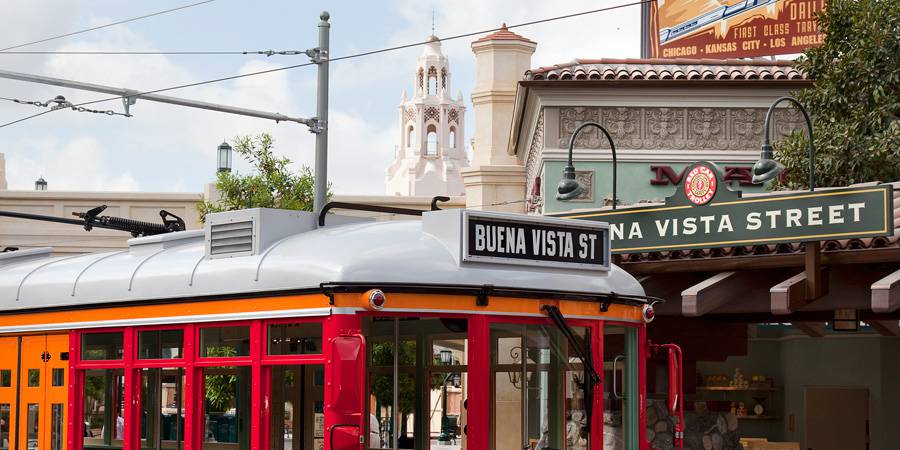 Kris Van de Sande
Disney California Adventure Re-Opens
June 14, 2012
ANAHEIM, CALIF. – When Disney's California Adventure opened across the way from the original Disneyland in 2001, fans were less than enthusiastic with the way Disney transformed the classic Disneyland into the Disneyland Resort. Hoping to bring in more multi-day tourists, Disney instead had a colossal failure in their hands and only Annual Passholders making return visits. But that was then. It's now 2012 and after a five year transformation that cost Disney $1.1 billion, Disney California Adventure finally feels and acts like a park worthy of the Disney name.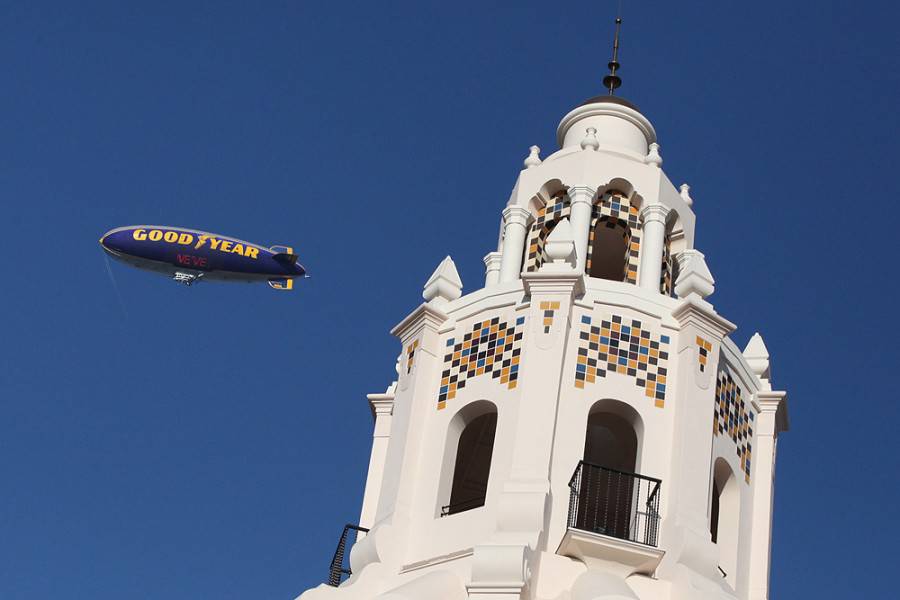 There are two notable changes and upgrades upon the park's re-dedication on June 15, 2012. The first is the new Buena Vista Street that pays homage to Walt Disney when he first traveled to Los Angeles in his early 20's. The street, complete with Red Car Trolley, reminds us of a Los Angeles long gone. The Carthay Circle Theater is this park's version of the Sleeping Beauty Castle, but instead of a theater, it's now a Restaurant and Lounge. The new entrance is a far cry from the tacky postcard puns of Sunshine Plaza and reminds guests that this is a park that's ready to be taken seriously.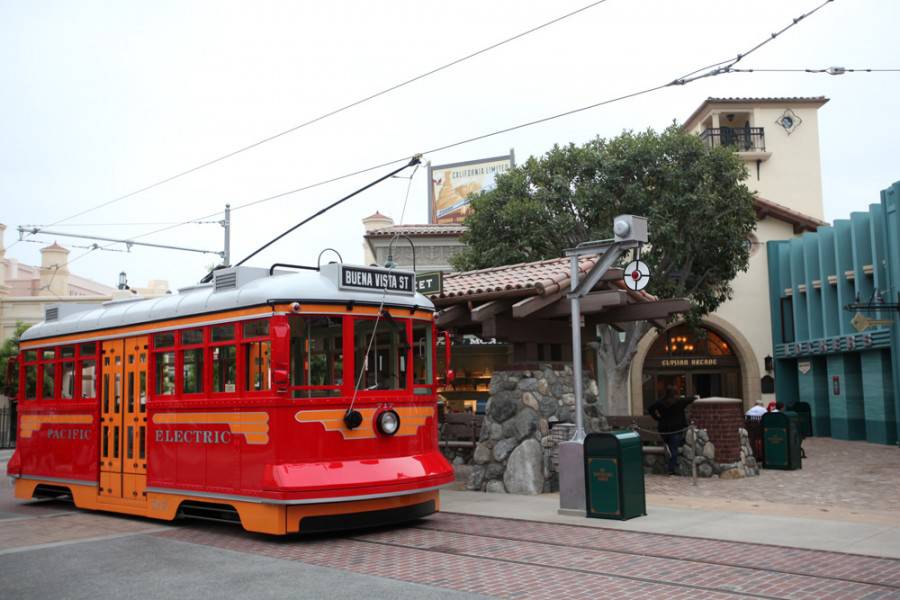 What guests will certainly take seriously is the brand new 12-acre Cars Land, which is essentially a recreation of the fictional town of Radiator Springs from the Disney-Pixar CARS films. We'll be spending more time on CARS LAND in the coming days.
The rededication was held an hour prior to official park opening in front of the Carthay Circle Restaurant & Lounge beginning with a rousing dance number by the Red Car News Boys.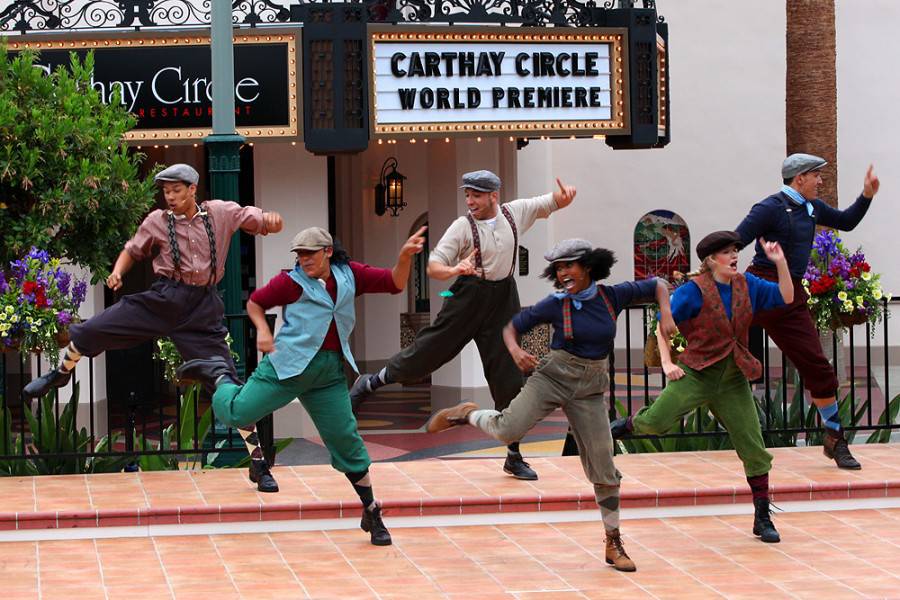 Bob Iger, Chairman & CEO of the Walt Disney Company was welcomed to the stage shortly after and presented some words about Walt Disney's arrival in Los Angeles and the culmination of of the last five years leading up to this point.
Mickey Mouse was brought on board and requested that he welcome a few more friends on stage to announce the opening of Disney California Adventure. Suddenly, characters and cast members alike flash mobbed around the stage in song, dance, and fireworks.
The new Disney California Adventure is at long last a park worth spending an entire day in. Whether to enjoy the attractions and shows, do some fine dining, or to just marvel at the scenery, 'DCA' is no longer the park to take a break from the crowds. But even with the crowds, it's still a fun place to be.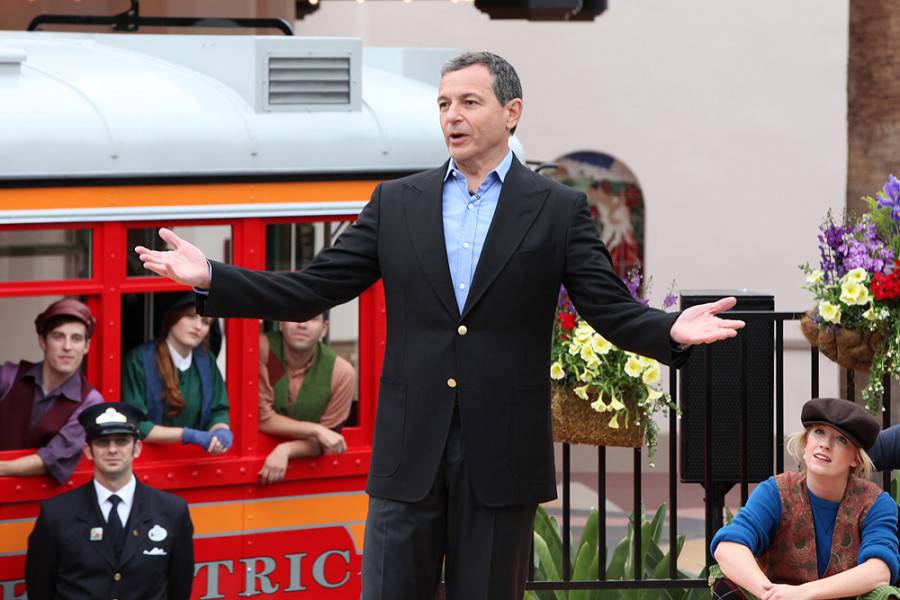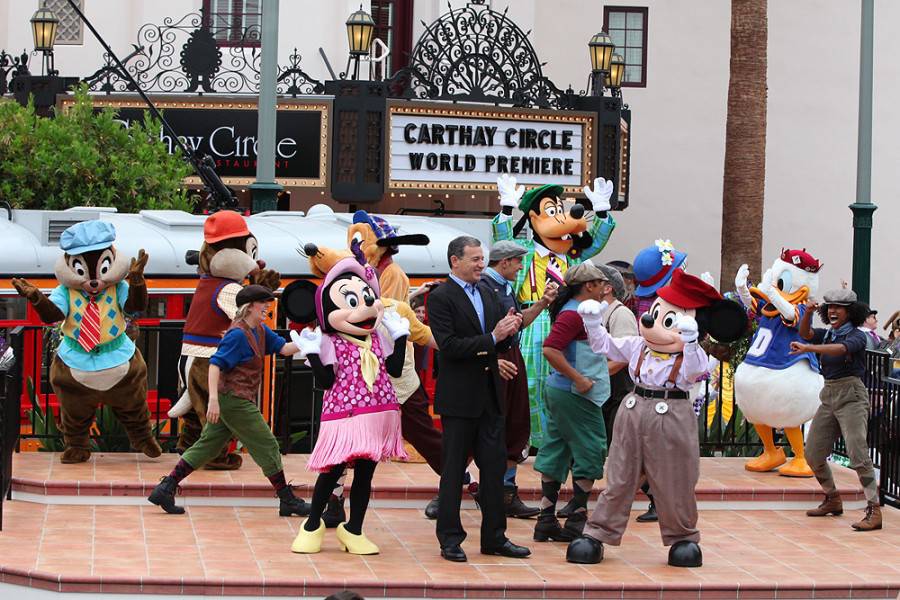 The new "Storytellers" statue features a younger Walt Disney and Mickey Mouse. "We're just getting started!"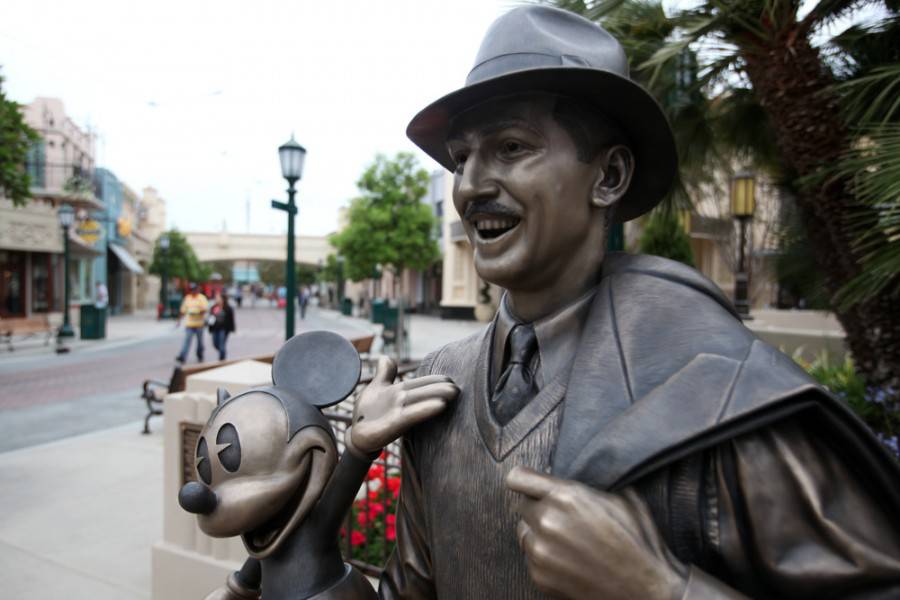 John Lasseter, Chief Creative Officer, Walt Disney & Pixar Animation Studio, Principal Creative Advisor, Walt Disney Imagineering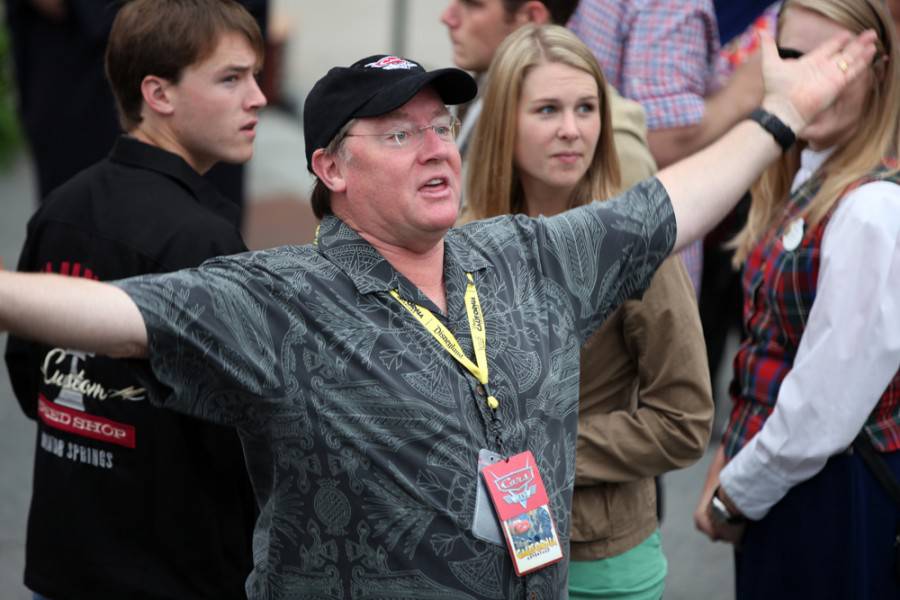 The opening day crowd shows up in mass to watch Bob Iger's opening remarks, but probably more to be among the very first to experience Cars Land.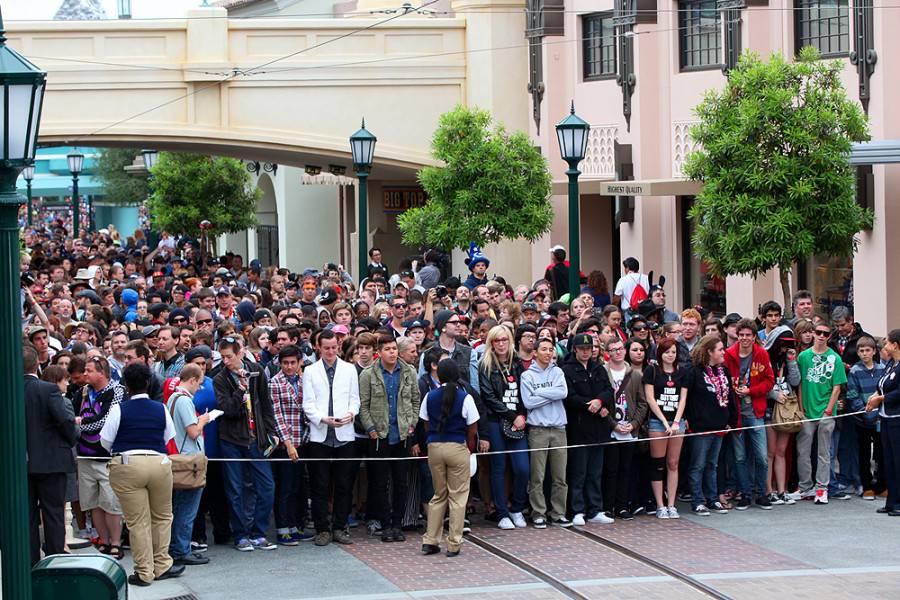 Enjoying the mornings festivities are (l-r) Tom Staggs, Chairman Walt Disney Parks & Resorts; and George Kalogridis, President, Disneyland Resort.
Photography by David Yeh