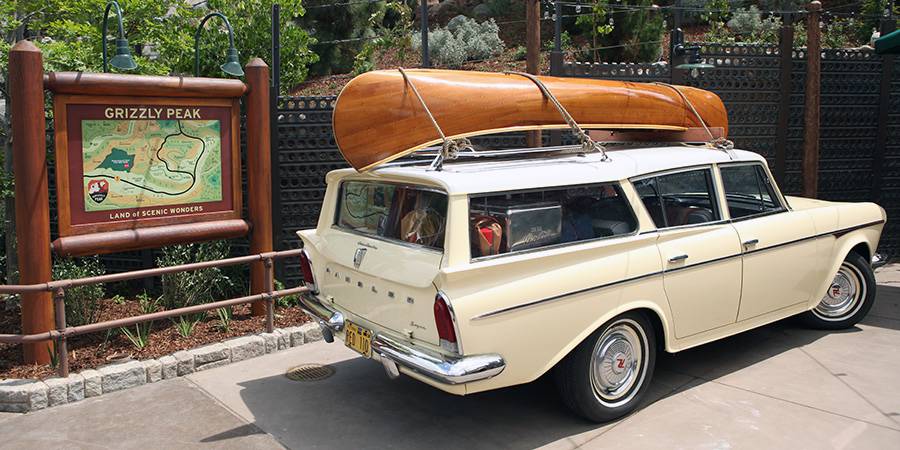 Brian Curran
Hatbox Ghost and Grizzly Peak Airfield Kickstart Disneyland's 60th
May 20, 2015
Anaheim, CA — Walt Disney's original magic kingdom of Disneyland will begin celebrating its 60th anniversary beginning this weekend with three new night time spectaculars, kicking off a 24 hour party from 6am Friday to 6am Saturday morning. But for such a diamond anniversary, three new shows wasn't enough as two new offerings were delivered for guests at both Disneyland and Disney California Adventure.
First was the Hatbox Ghost, returning back to the Haunted Mansion after failing to fully materialize when the attraction premiered. The new figure uses a combination of the oldest tricks as well as the new.
The second offering came a week after the Hatbox Ghost in Disney California Adventure as a renamed and rethemed Condor Flats, now going as Grizzly Peak Airfield. The new land transforms the sterile airfield into a national park destination, combining it with the Grizzly Peak Recreational Area as one cohesive experience. With the Grand Californian Hotel still serving as a backdrop, the new theme actually works well to make the area much more inviting to park guests.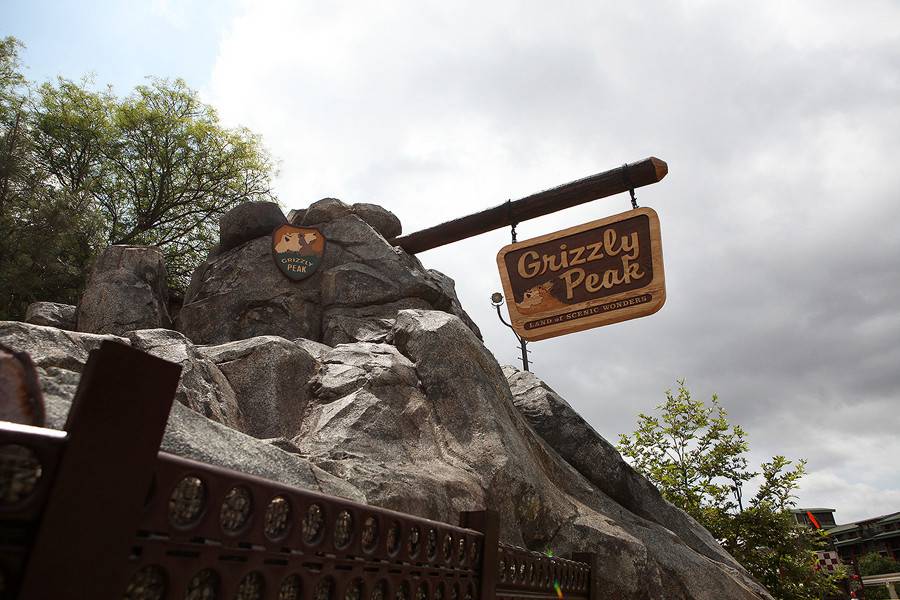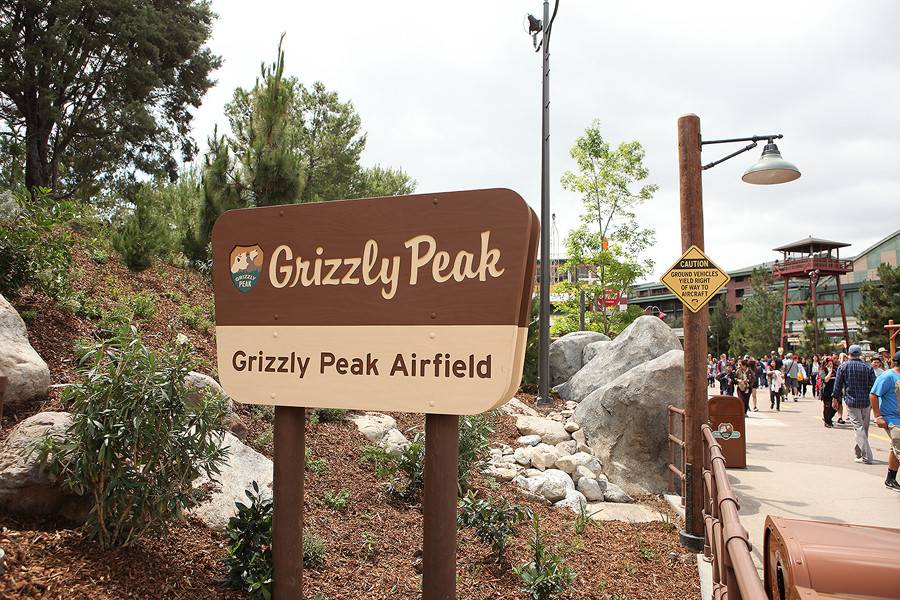 The main attraction that debuted in 2001 is still the very same Soarin' Over California, repainted and with new crystal clear projectors. If you're expecting a new film, that won't be for a little while longer. Frequent Disney Parks visitors may notice that they adopted the signage that Epcot uses in Walt Disney World. This is just another instance of the one-park mentality creeping in, where merchandise from both parks can be sold and when a new movie is applied, the "over California" signage can be removed very quickly. If you have any old Soarin' Over California merchandise, best be hanging onto them!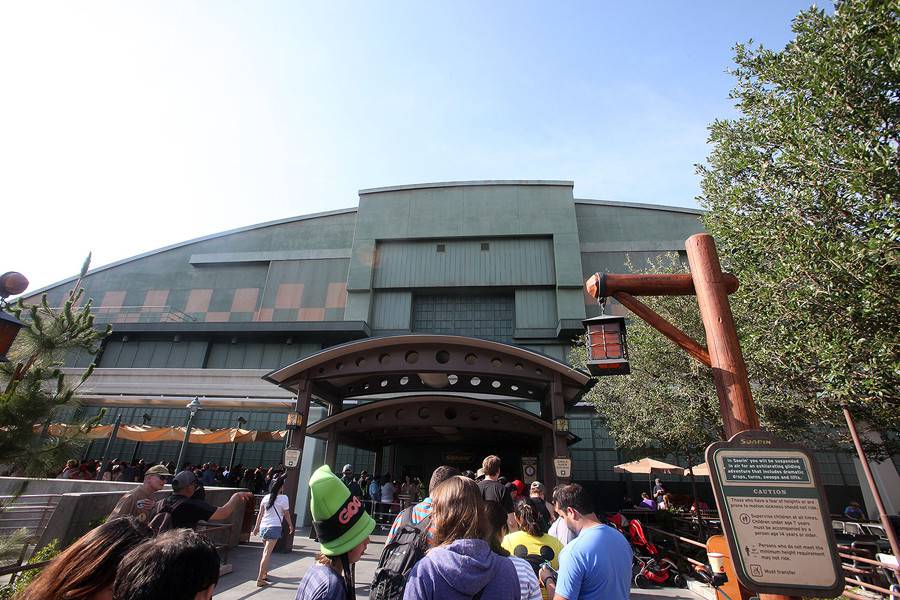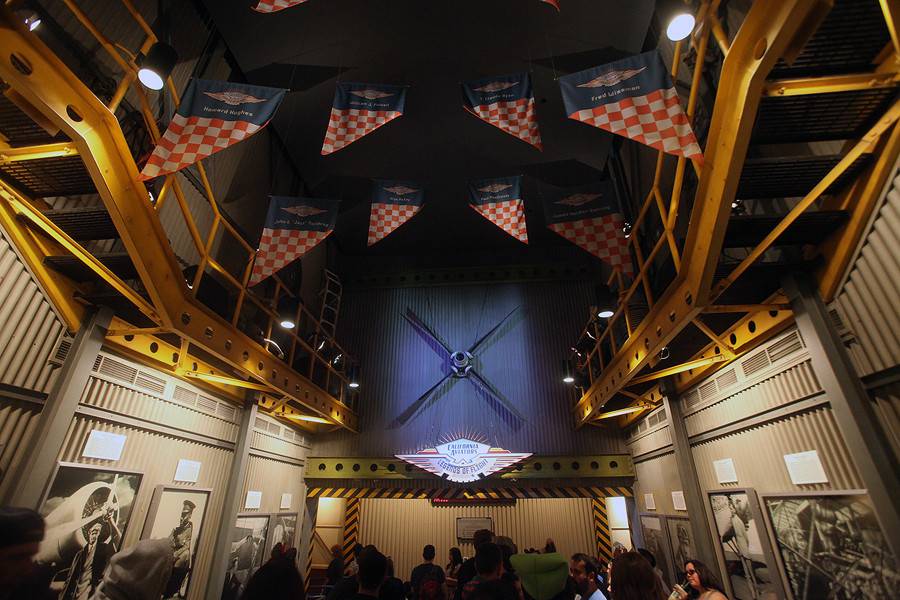 The main dining hall of Grizzly Peak Airfield is Smokejumpers Grill, itself a repaint of the original Taste Pilots Grill. You'll still find the standard burger fare quick service here but without the tacky 'rocket science' neon signs of yesteryear.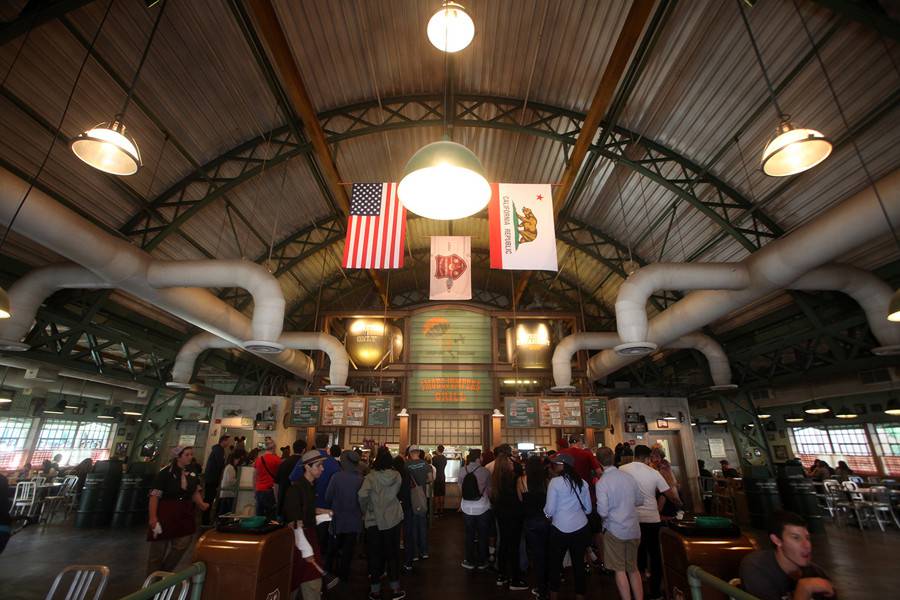 Across from Soarin' Over California used to be FLY N BUY (get it? Flying by?), it's now Humphrey's Service & Supplies, itself a nod to Humphrey the Bear, a popular costar to Donald Duck and Ranger J. Aubudon Woodlore.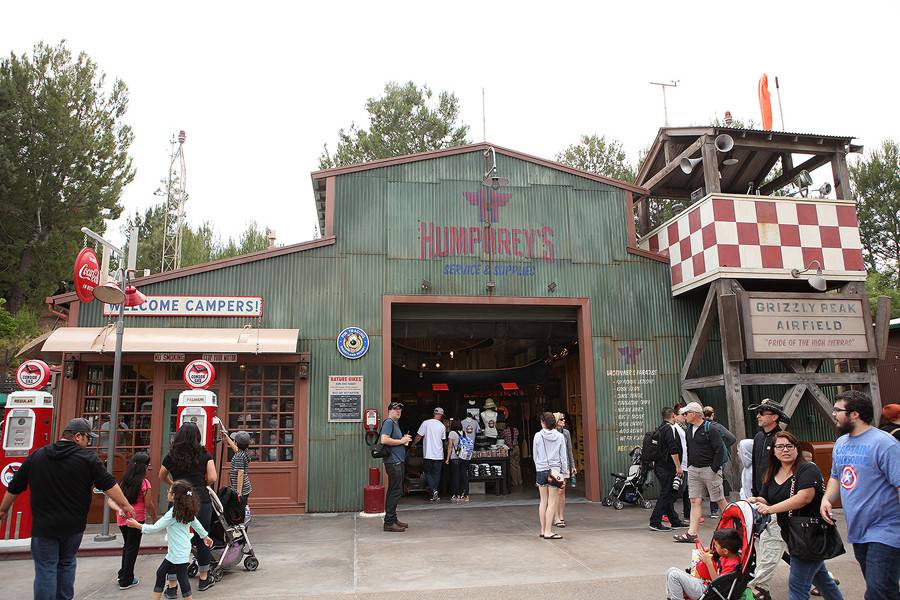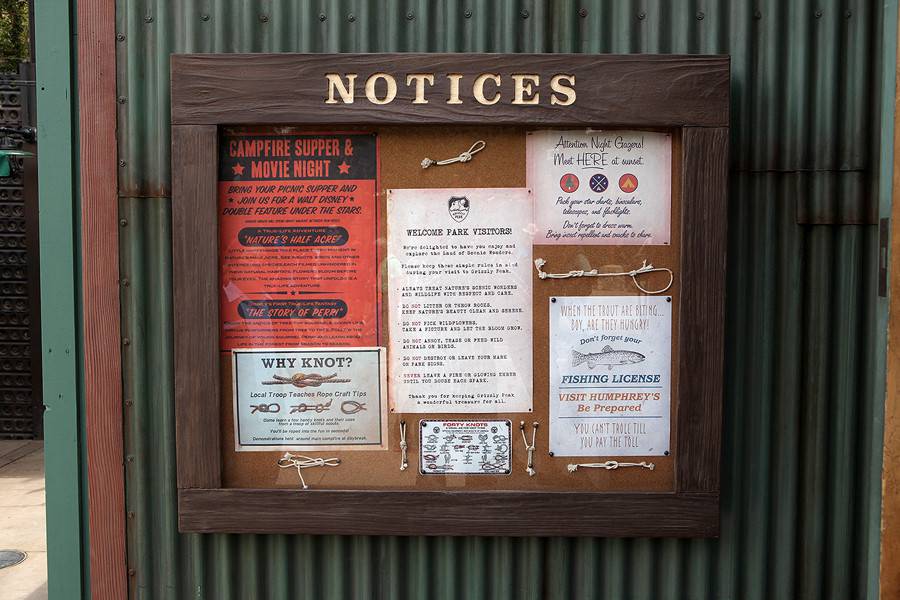 The store itself still sells popular items for Soarin' Over California (now Soarin') and Planes and some apparel for Smokey the Bear. Here's hoping they'll give us some merchandise or even a walk around character for Humphrey!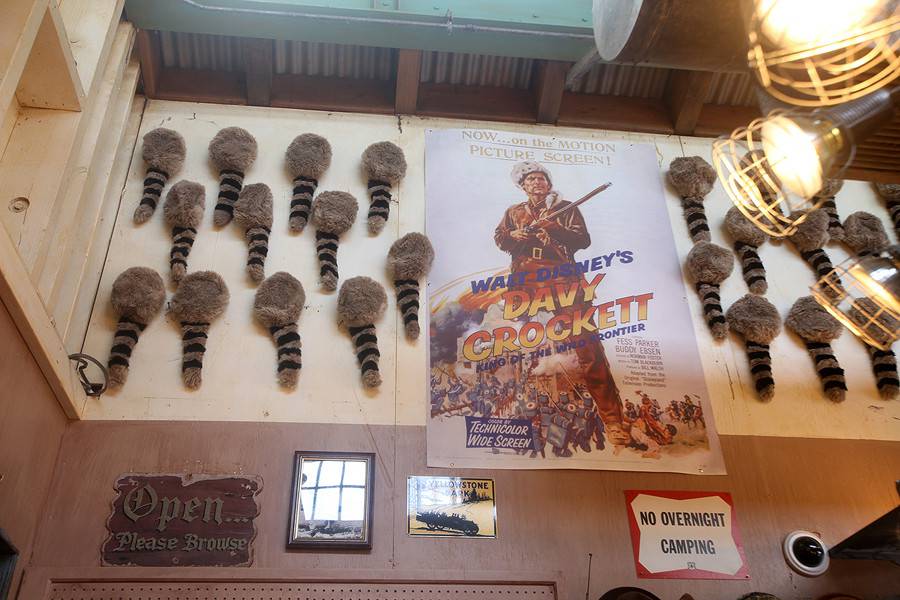 Throughout the land, everything has been transformed into comfortable setting one can find when visiting nature. Even the restrooms look inviting..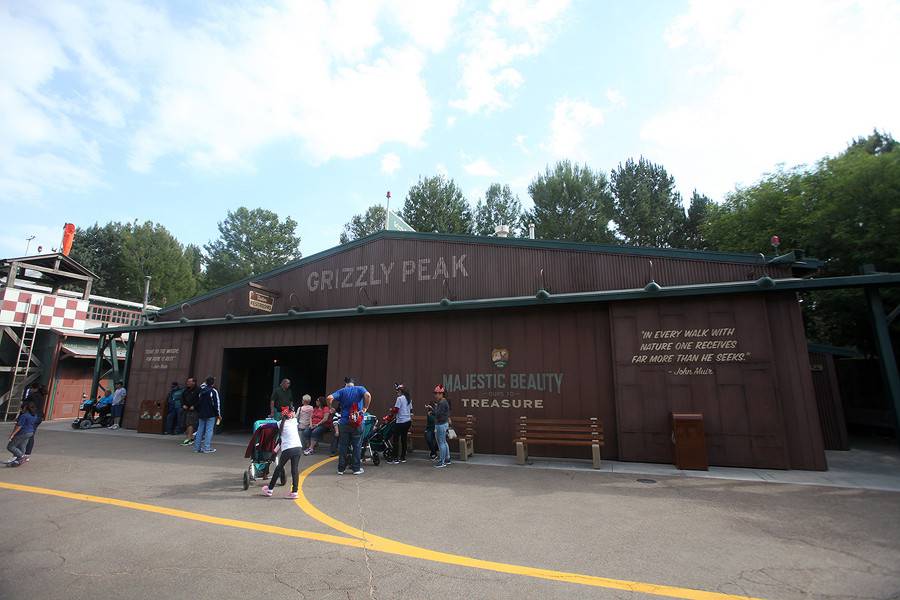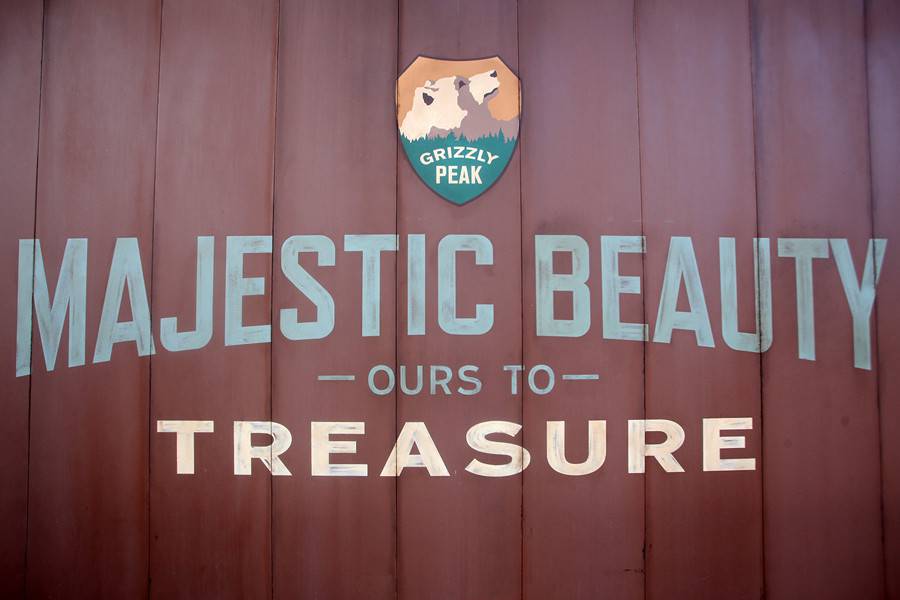 The propeller plane is still on display and the billboard featuring Dusty Crophopper from Planes has been changed out. We're still looking at an area butting up against the Grand Californian Hotel and it's a shame there isn't more to do here. A hanger bar perhaps?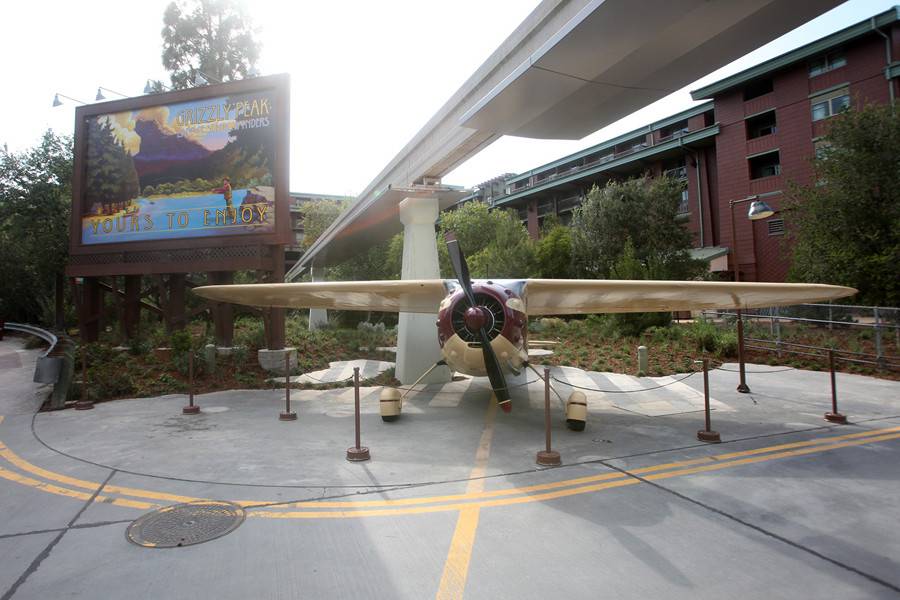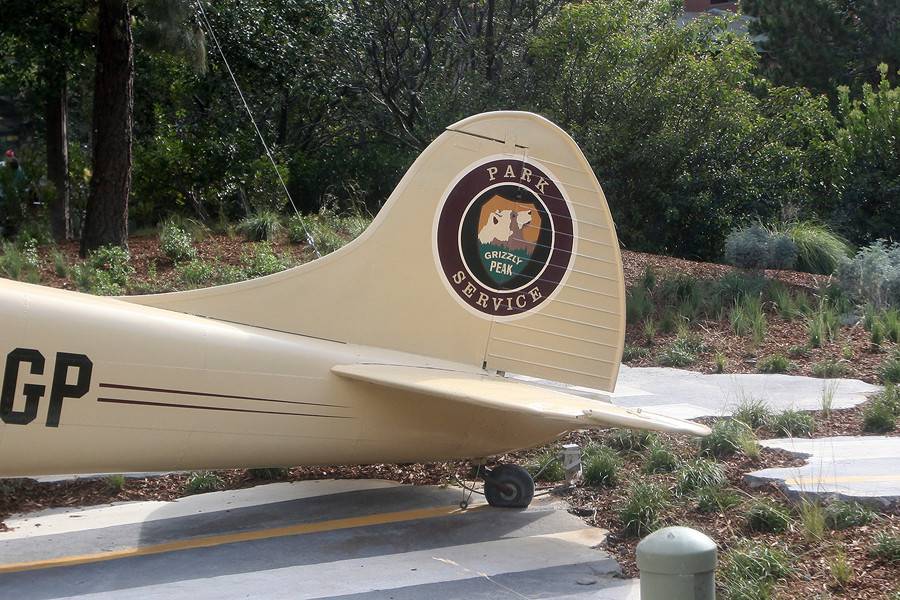 Some guests may think it was all a bit of a waste since the content is virtually the same, but this area really does look that much better and that's the type of thing we expect from Disney; to keep plussing things and making them better. Now if Disney can focus on Hollywoodland, A Bug's Land, and some of Paradise Pier, Disney California Adventure will that much closer to be the park it deserved to be in 2001.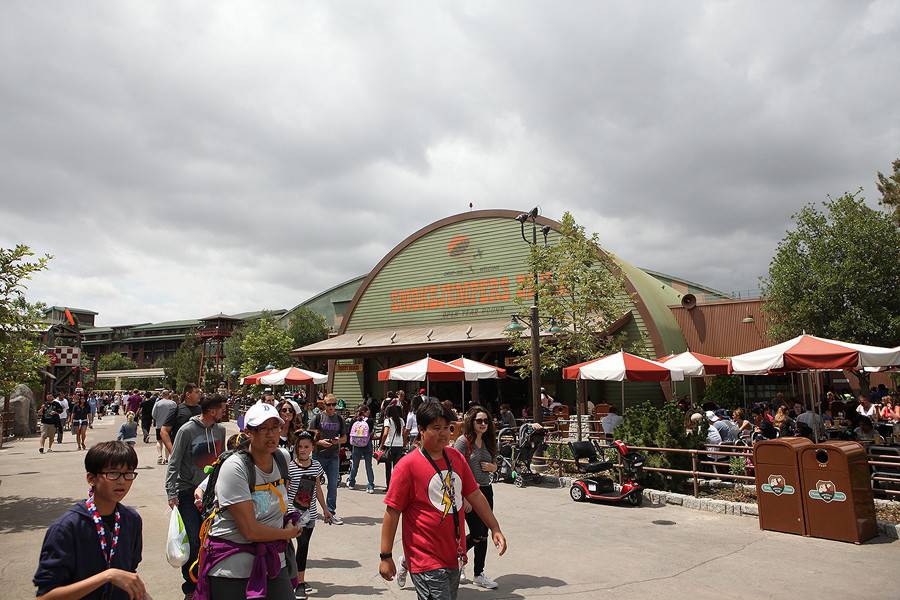 Photography by David Yeh