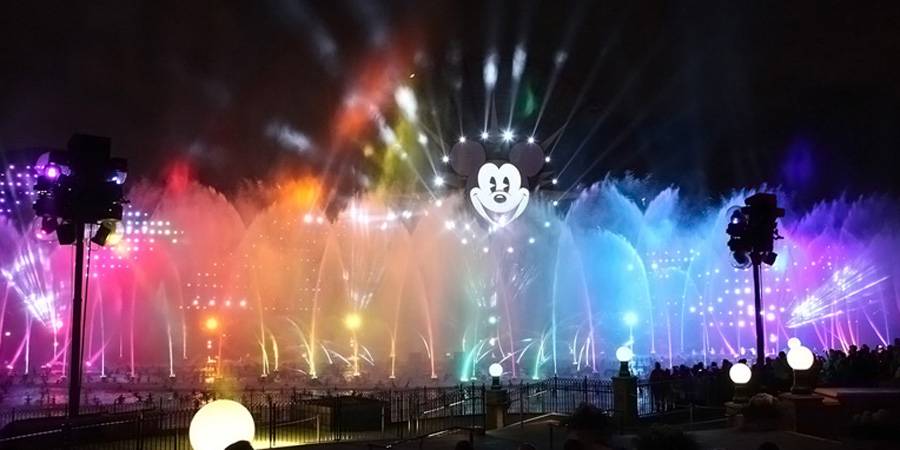 Brian Curran
Disneyland 60th: World of Color – Celebrate!
June 8, 2015
"Laughter is timeless. Imagination has no age. Dreams are forever." These are the words of wisdom shown early on in one of the newest night time spectacles celebrating Disneyland's 60th Anniversary, World of Color – Celebrate! The nightly water spectacular has been dazzling guests in Disney California Adventure since 2010 and at that time, promised to be frequently updated and changed as the times demanded, and sure enough, five years later, we have the third official version of World of Color (following World of Color and World of Color Winter Dreams).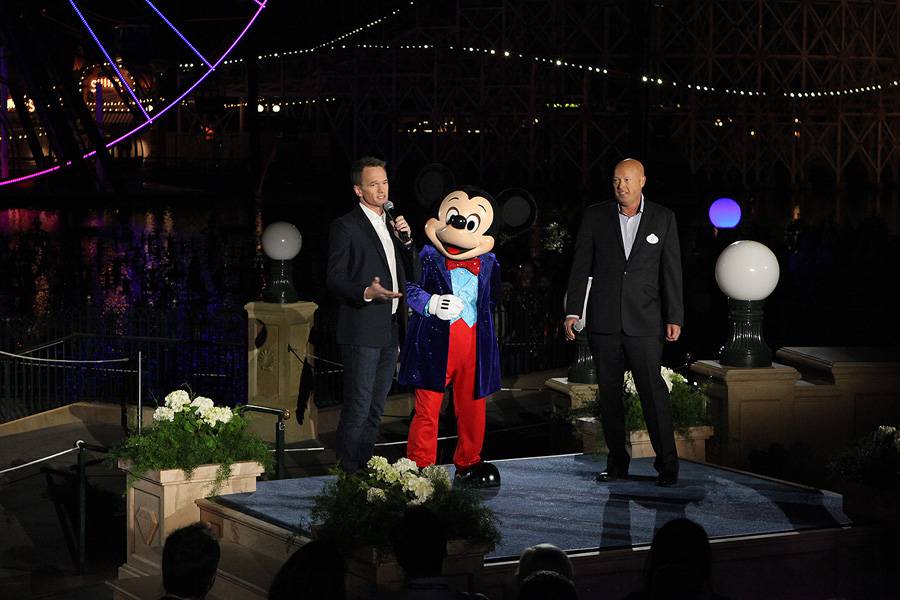 In "Celebrate!" Neil Patrick Harris takes the top hosting spot reserved usually for Walt Disney, but this time we're not just celebrating the wonderful world of color, we're celebrating the wonderful world of Walt Disney. But Neil can't do it alone so a traditionally animated Mickey Mouse is along to help him out. NPH, known for his hosting duties on many awards shows and a new upcoming show for NBC sings a new song written for World of Color, but while it's called "Celebrate", this show is more of a tribute or love letter to Walt Disney, the animated empire he started, and most importantly: Disneyland. In fact this show does what the two other new night time offerings (Paint the Night Electrical Parade and Disneyland Forever Fireworks Spectacular) are somewhat missing, and that's a touch of Walt and a touch of Disneyland.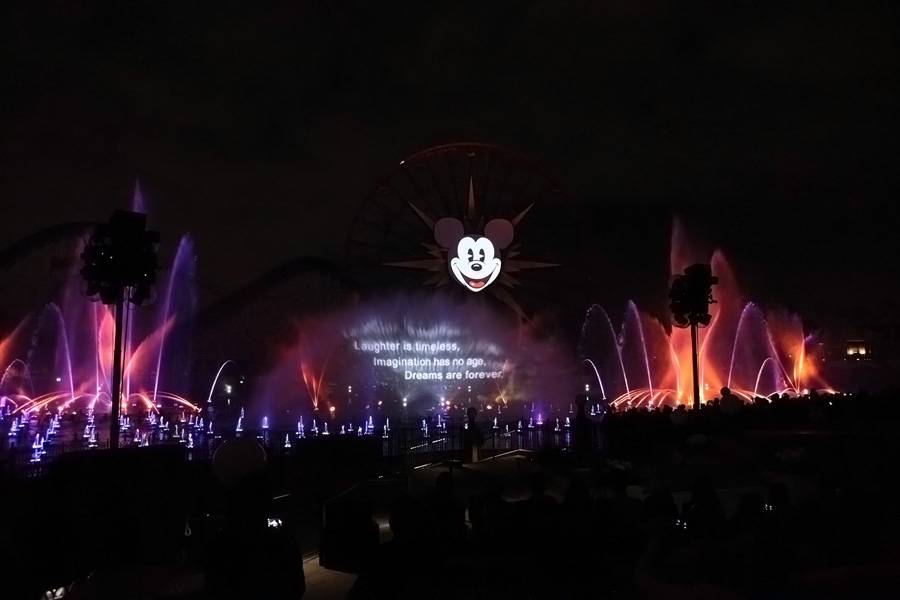 World of Color – Celebrate! is a huge departure from the original show, which depending on who you ask is a good thing. I had problems with the original show, mostly because it seemed too much like a Disney DVD highlight reel than an actual water show so Celebrate! in that case is an improvement, at least to me. This latest show offers the water projections more beautifully paired with more music that is exclusive to this show, but it does play more like a documentary than nighttime spectacle, with Neil and Mickey instilling some history to the guests, first starting with the creation of Mickey Mouse as the real beginning of Disneyland. Of course Snow White and the Seven Dwarfs came after that along with a series of collages of several animated films, including some lesser known ones (Rescuers Down Under).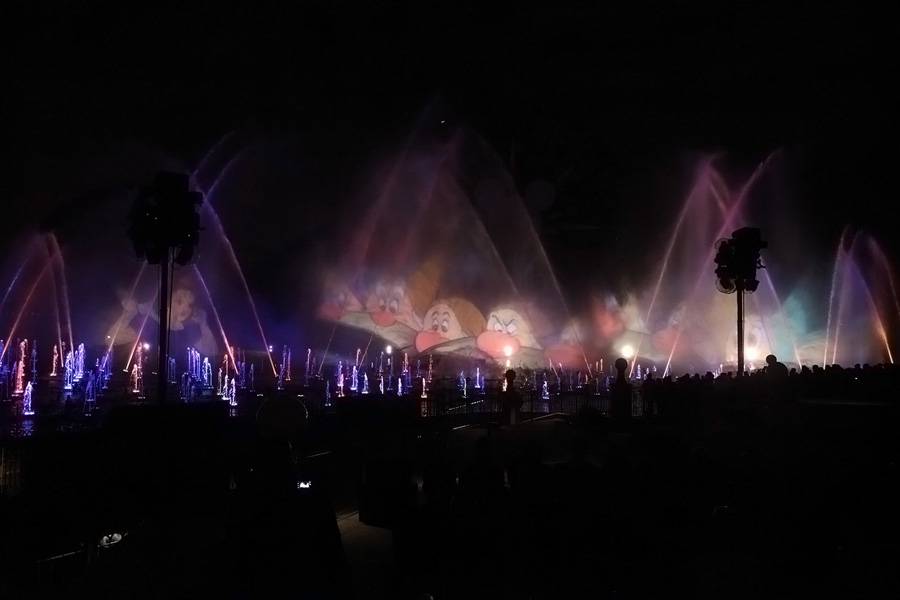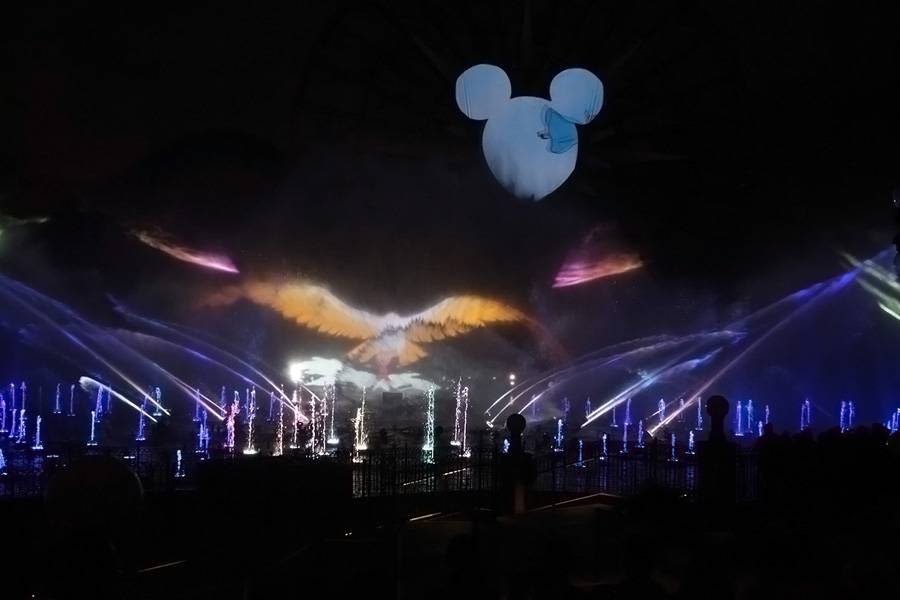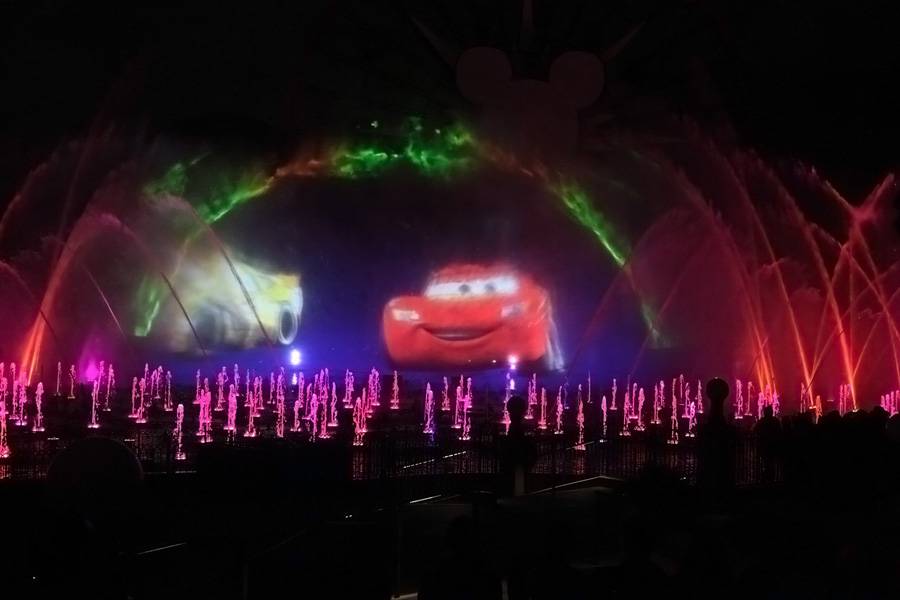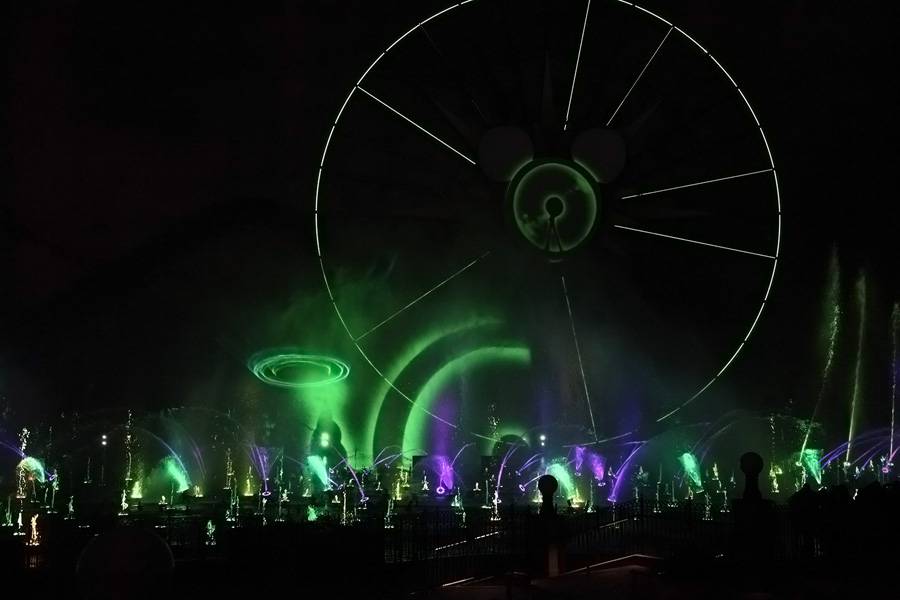 Of course the biggest head scratcher moment is the inclusion of "Let it Go" from Disney's smash success "Frozen". The song, played almost in its entirety is already a feature in Winter Dreams, is the only animated feature segment to get its own song showcased. Naturally the entire show comes to a icy halt.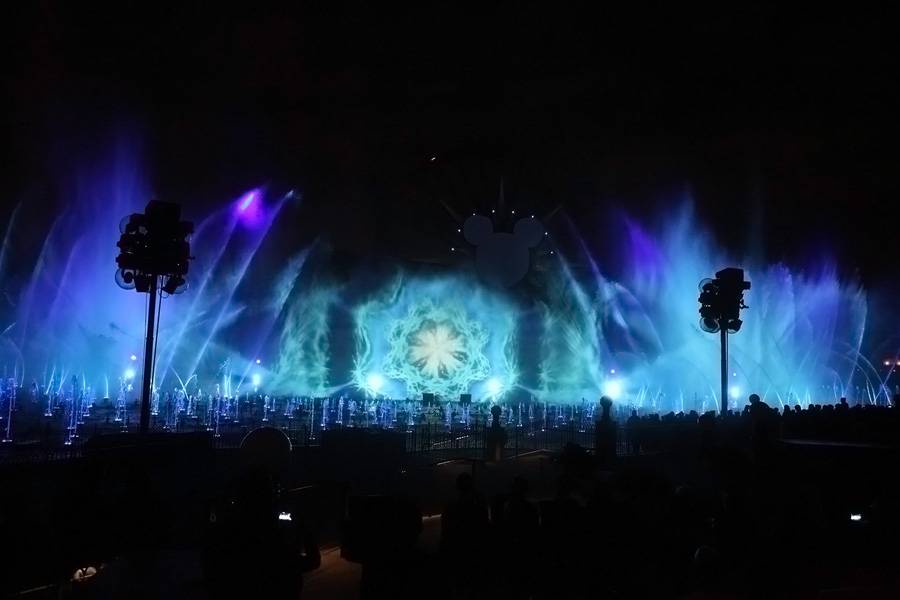 The show picks up speed once more when the next chapter of a tribute to Walt extends to Disneyland itself, with many attractions getting the water show treatment following Walt's opening day welcome speech. Walt Disney's Enchanted Tiki Room, Splash Mountain, Cars Land, Pirates of the Caribbean, Haunted Mansion, "it's a small world", and even Star Tours getting a turn up to bat. Star Tours might actually be one of the more impressive moments of the show, wowing everyone with a towering fireball and leading into snippets of The Force Awakens teaser trailer.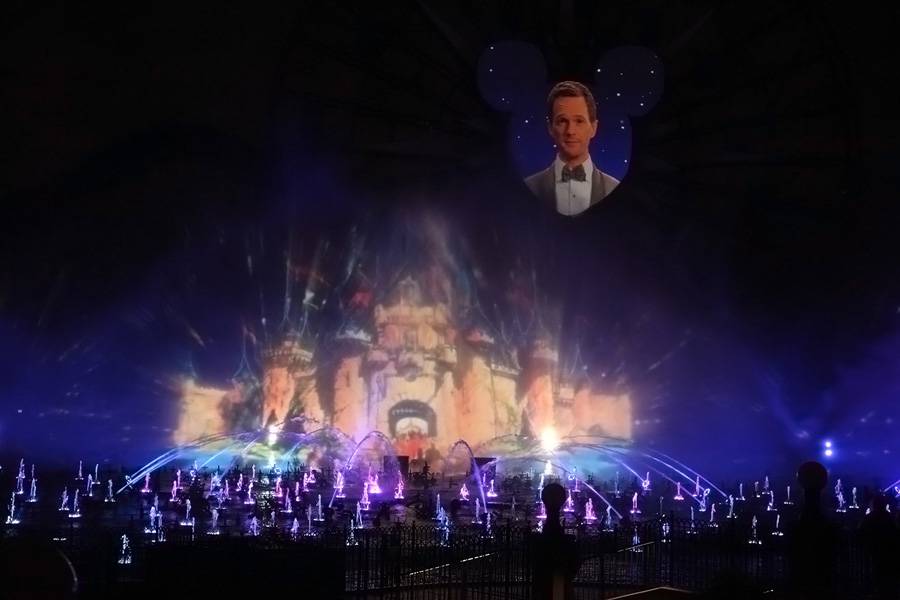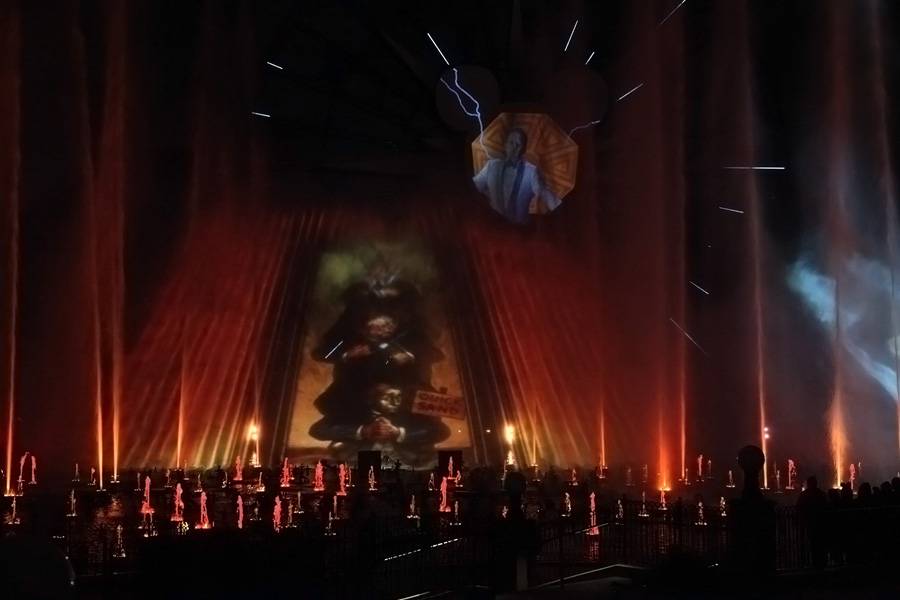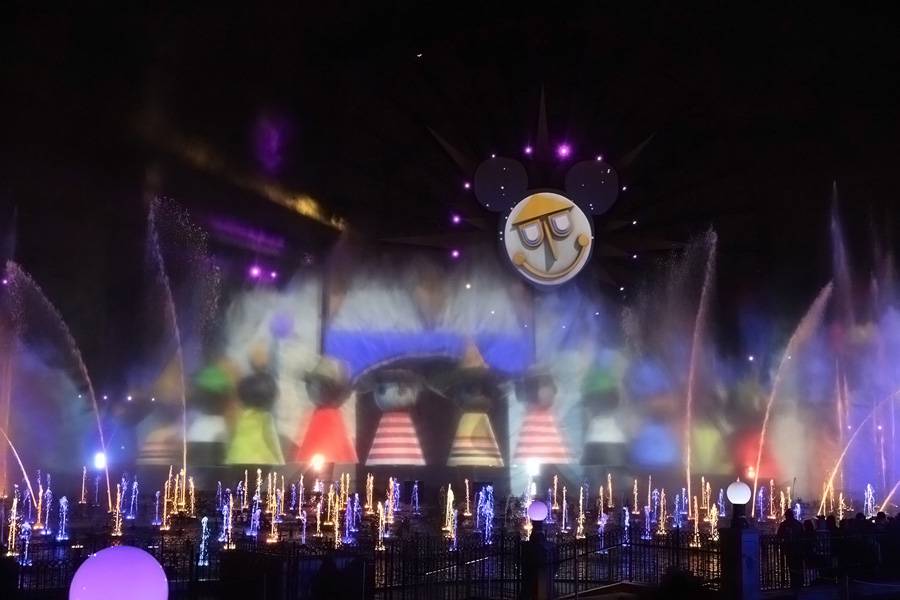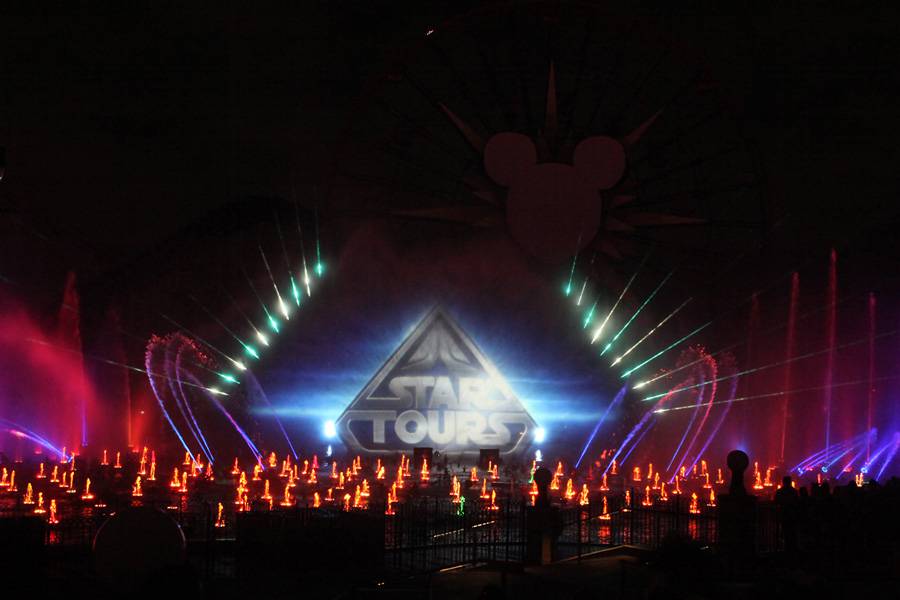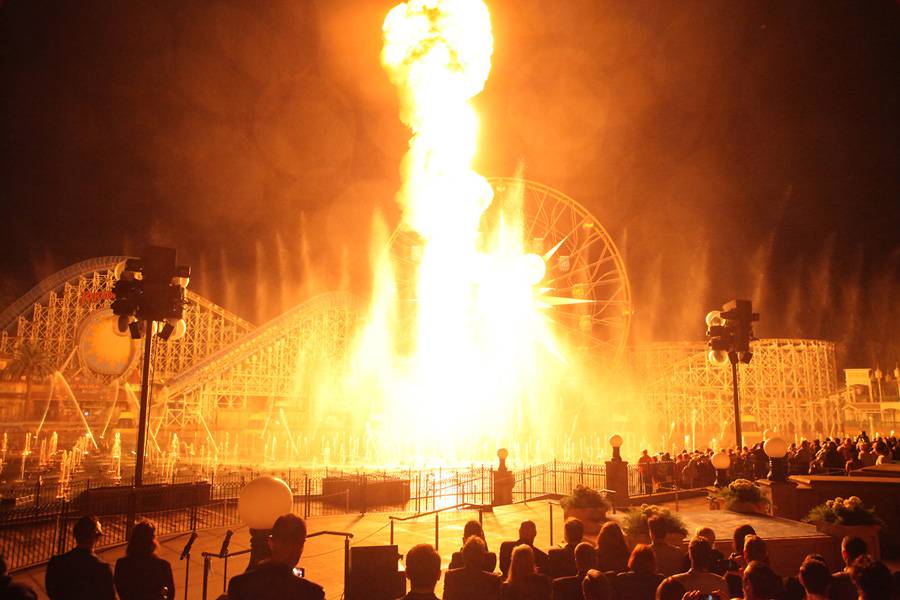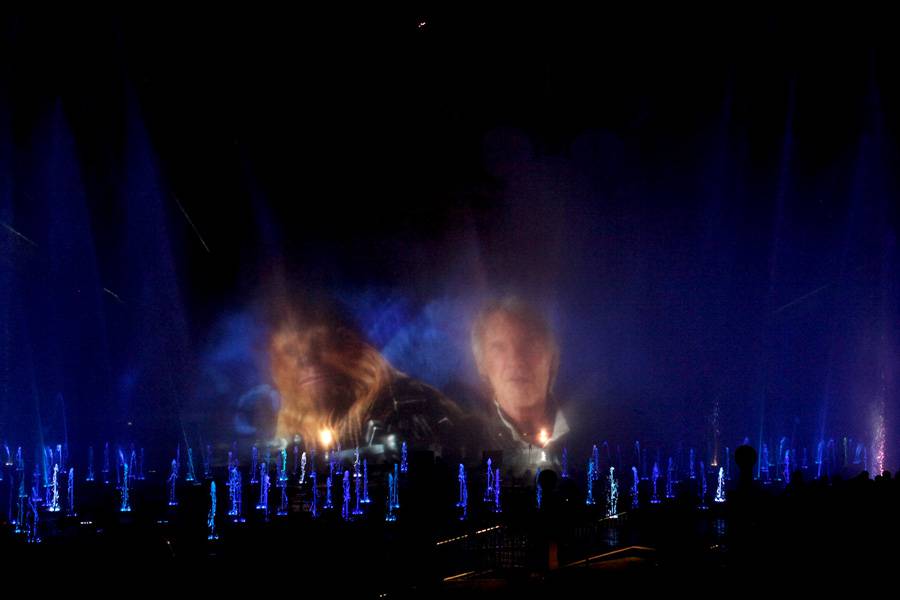 Leading to the final act are a series of videos of guests on many Disneyland attractions over the decades with a song "Forever Young" playing over it. To end, Neil Patrick Harris returns to sing the Celebrate! song while images of Walt appear across the water screens. The finale of course, with the chorus now in full regalia is a magnificent showcase of music, color, water, lighting, smoke and flames that sets this show apart from the rest. World of Color – Celebrate! still has some pacing issues that its predecessor had but not nearly as many. The show most certainly is a love letter to Walt Disney and to Disneyland across the way, and most importantly, continuing to push the boundaries of night time entertainment at Disneyland. It is a must see. It is a must hear. And of course, even when the show has ended, don't go until Walt says it's okay to do so.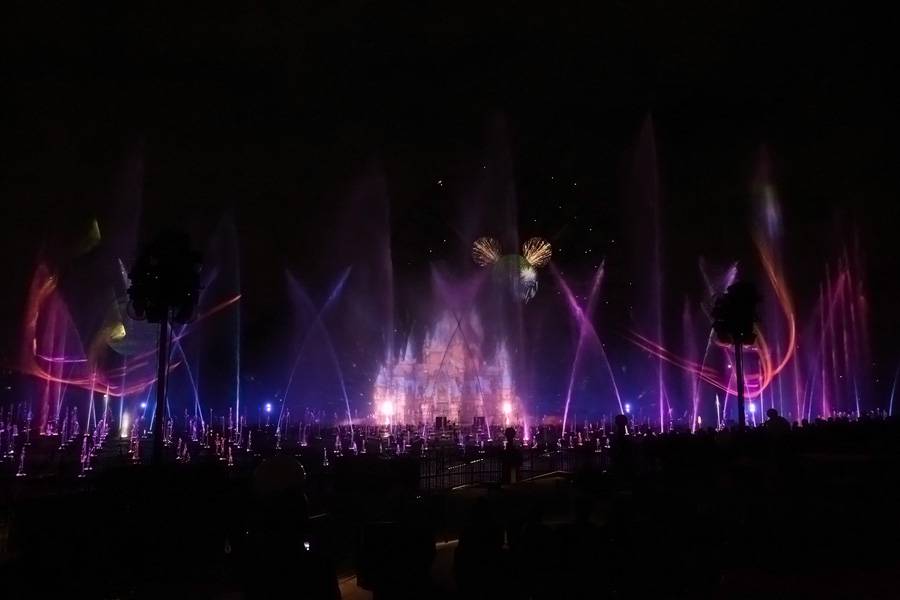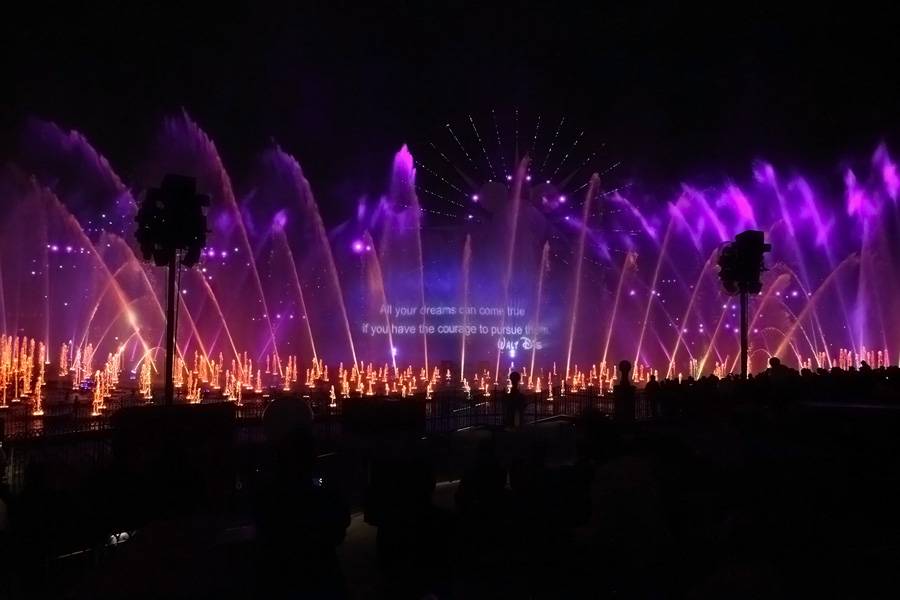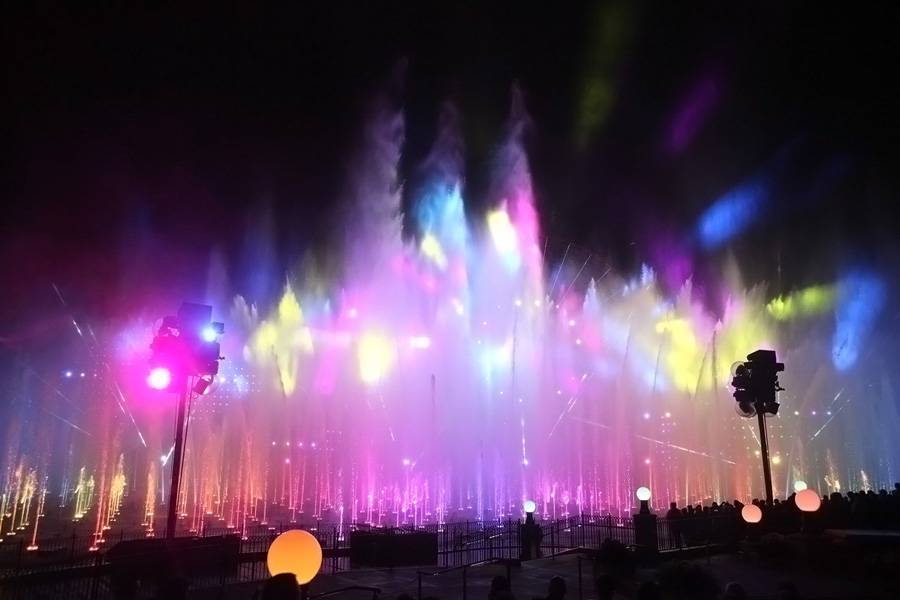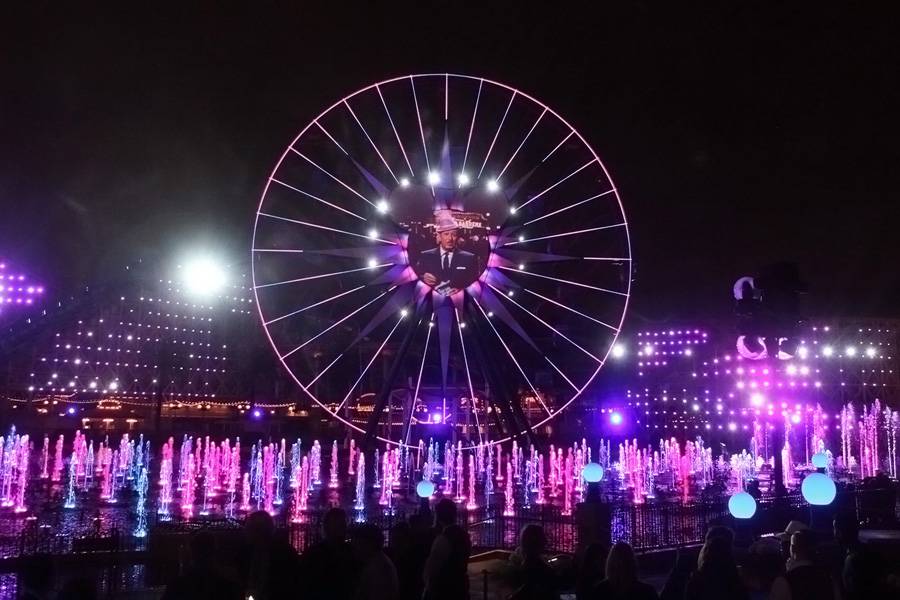 Photography by David Yeh