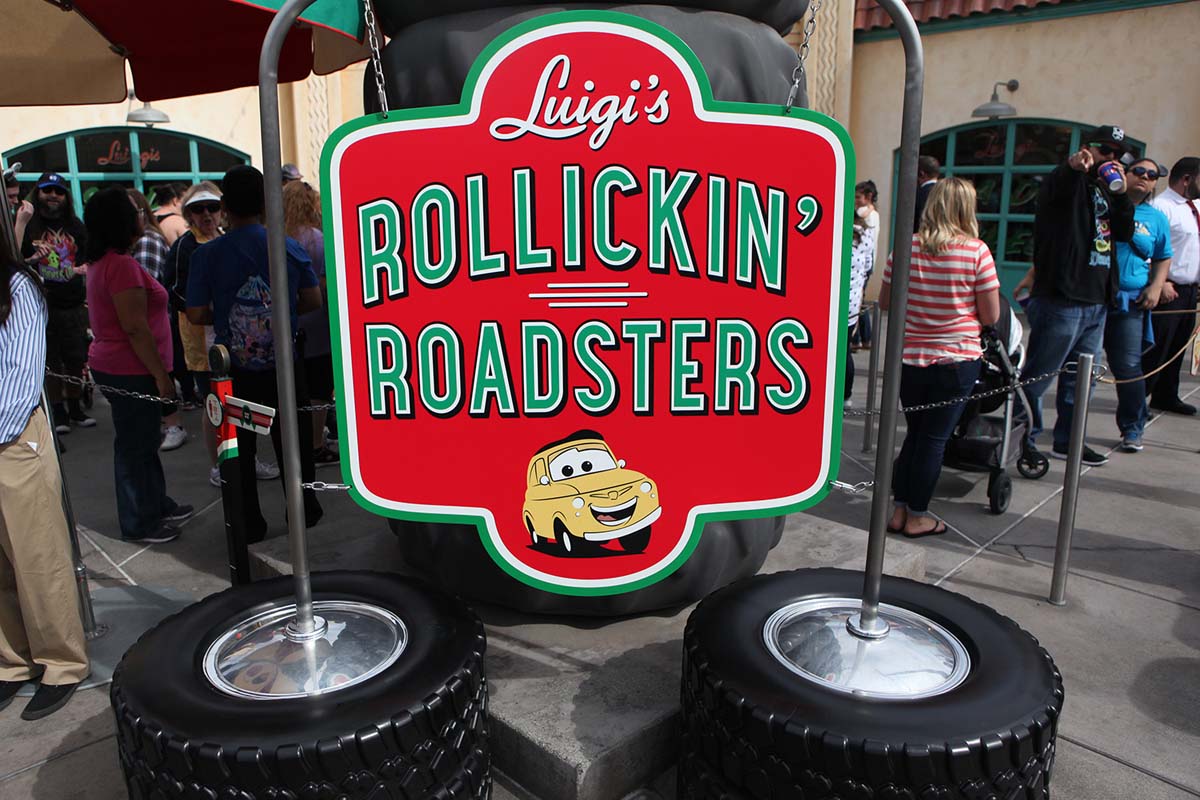 Brian Curran
Luigi's Rollickin' Roadsters – Review
March 17, 2016
There's a new ride in Radiator Springs and it features a squad of Luigi's cousins and a whole lot of dancing. Gone, are the Flying Tires that debut with Cars Land's opening in 2012, a ride that never seemed to get off the ground. The replacement that made its debut this past weekend takes the same queue and set up and delivers a colorful and more lively attraction for young and old alike.
The story revolves around Luigi and Guido who took a lengthy vacation in Carsoli (while Flying Tires was being dismantled) and had such a wonderful time, decided to bring their cousins back to dance and celebrate with visitors to the land on a daily basis. The concept behind it is certainly more novel than the Flying Tires, and also makes use of a new track-less technology that hasn't been used in the states until now. Japan makes use of the trackless technology with Pooh's Hunny Hunt and Aquatopia; Hong Kong has Mystic Manor; and Paris has Ratatouille.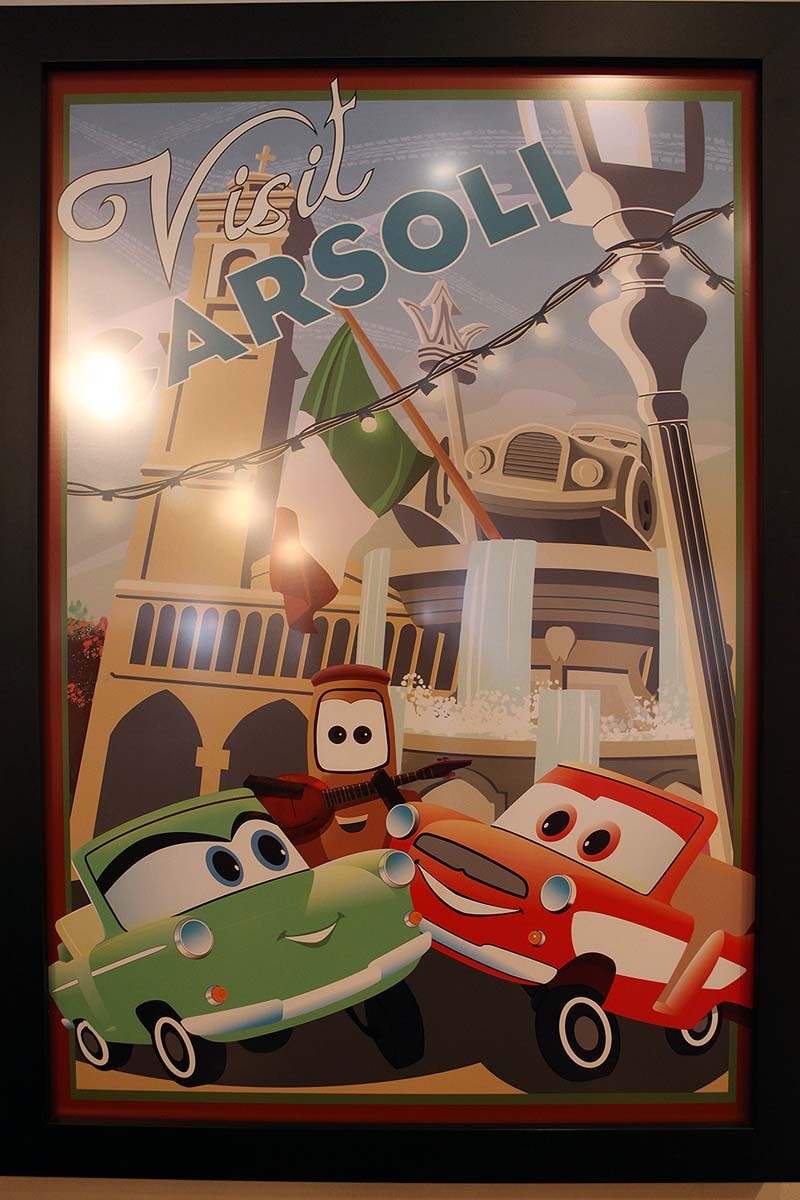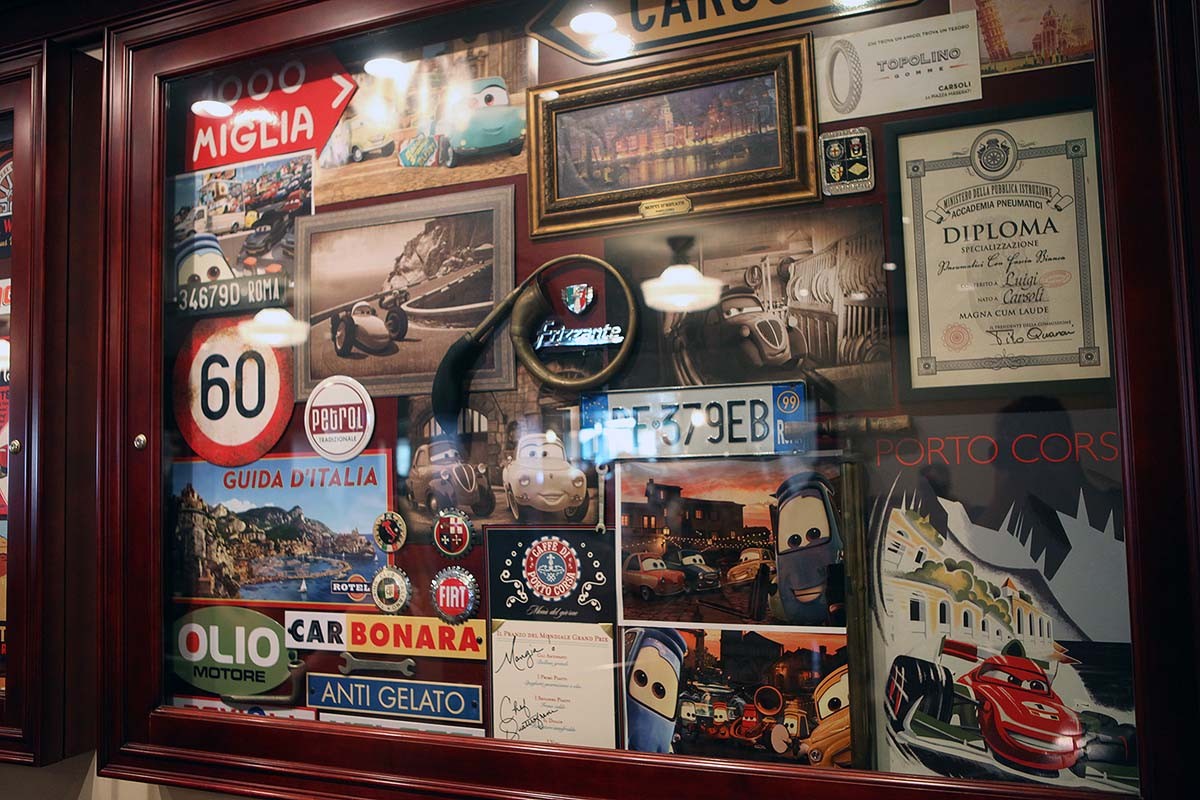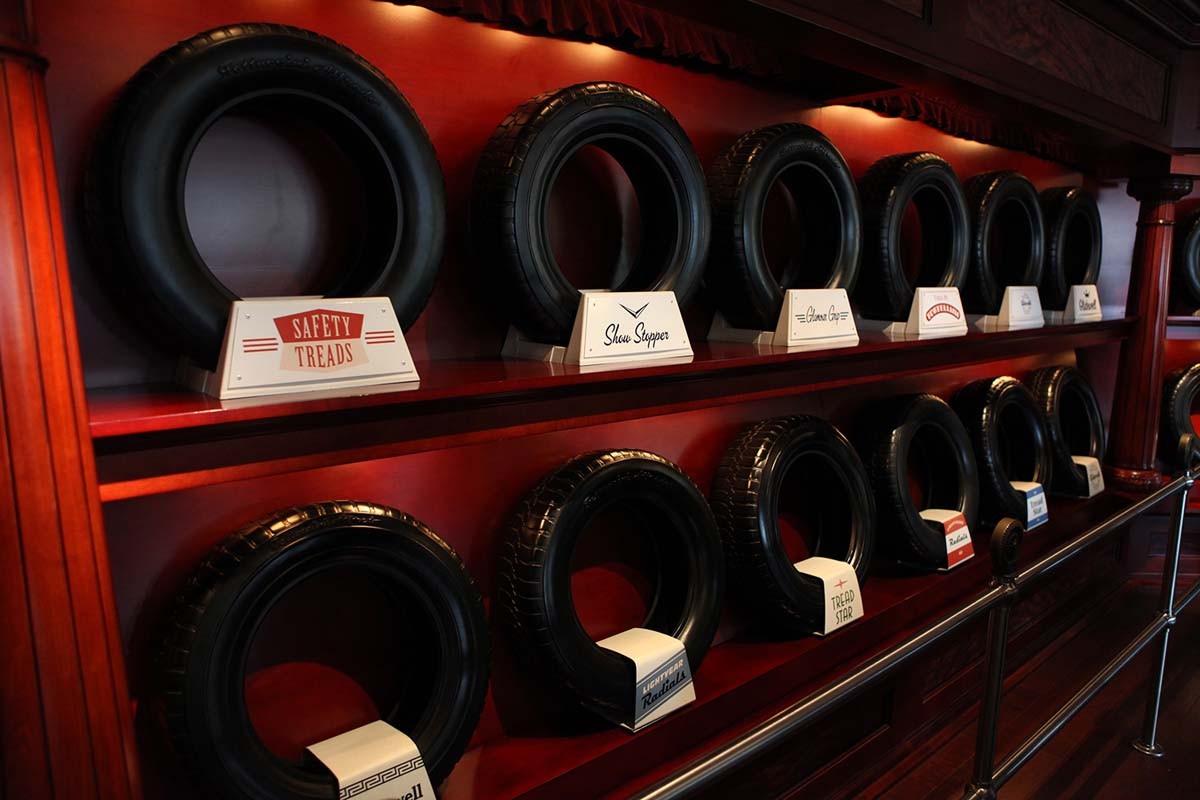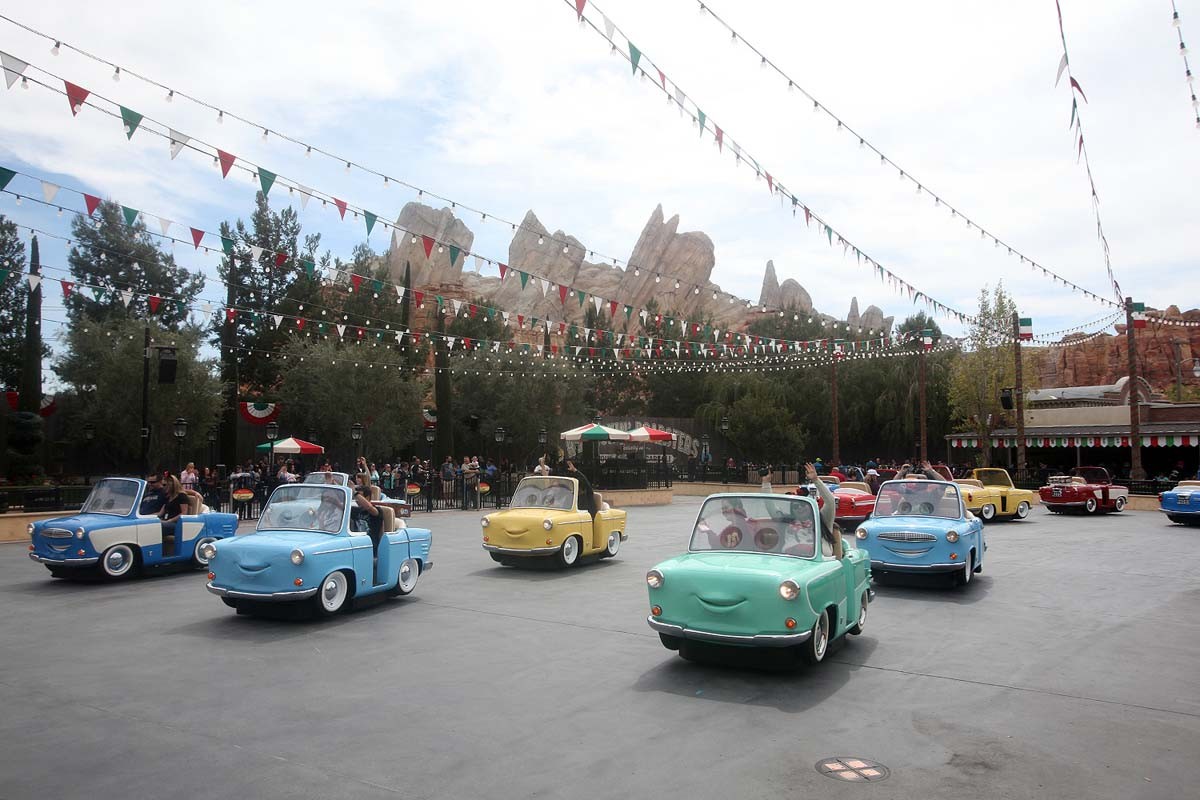 Luigi's Rollickin' Roadsters seats two-three guests per vehicle while they experience one out of five songs to dance to. The cars move on their own in a synchronized dance that is unique to each song, but more or less similar. The fun of it is that the tracks are invisible so you never know exactly where your car will go. It's a very cute attraction and while some guests may prefer a more random or thrilling experience, we can all agree that it is far more satisfying and experience than the attraction that preceded it.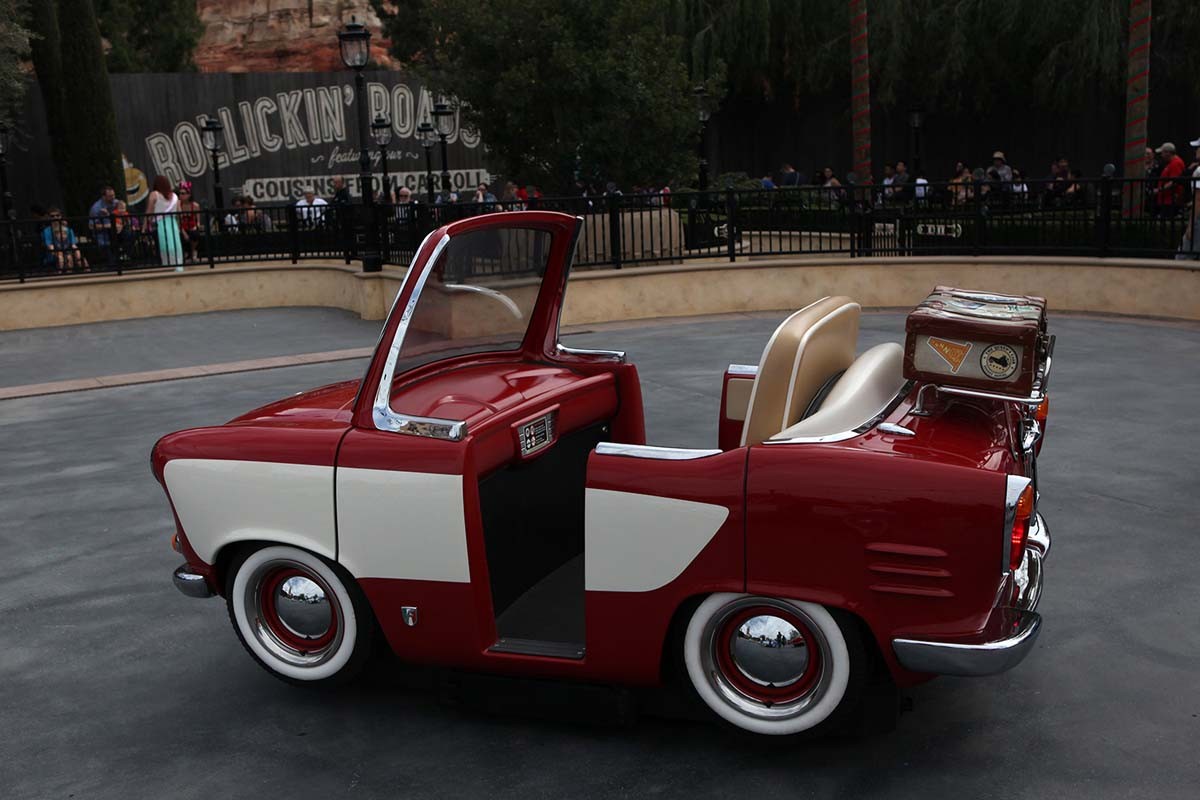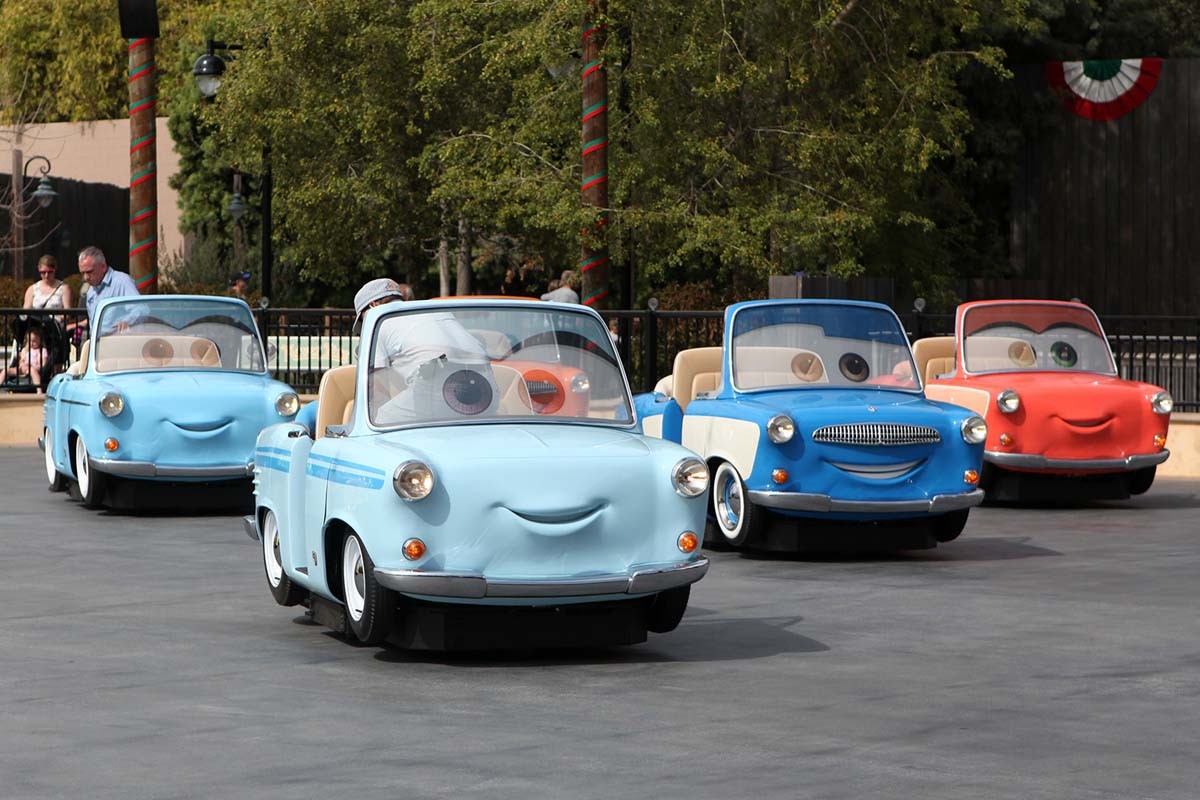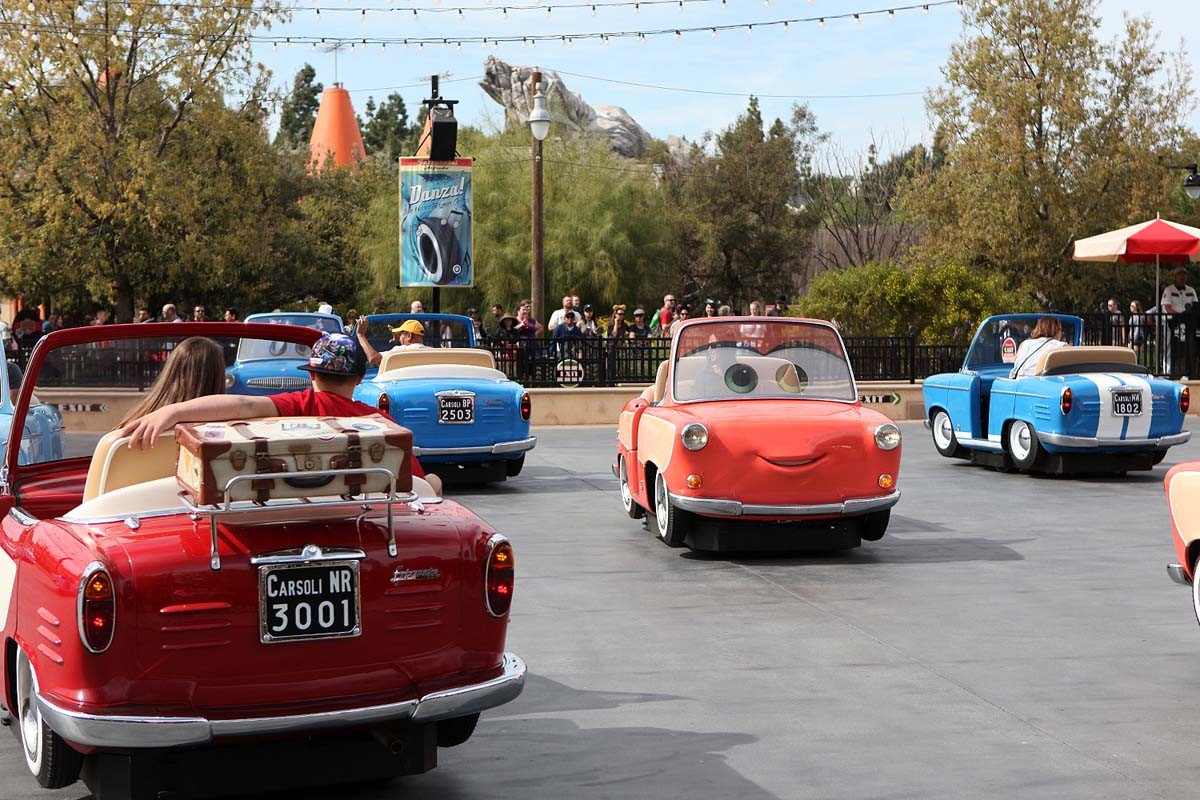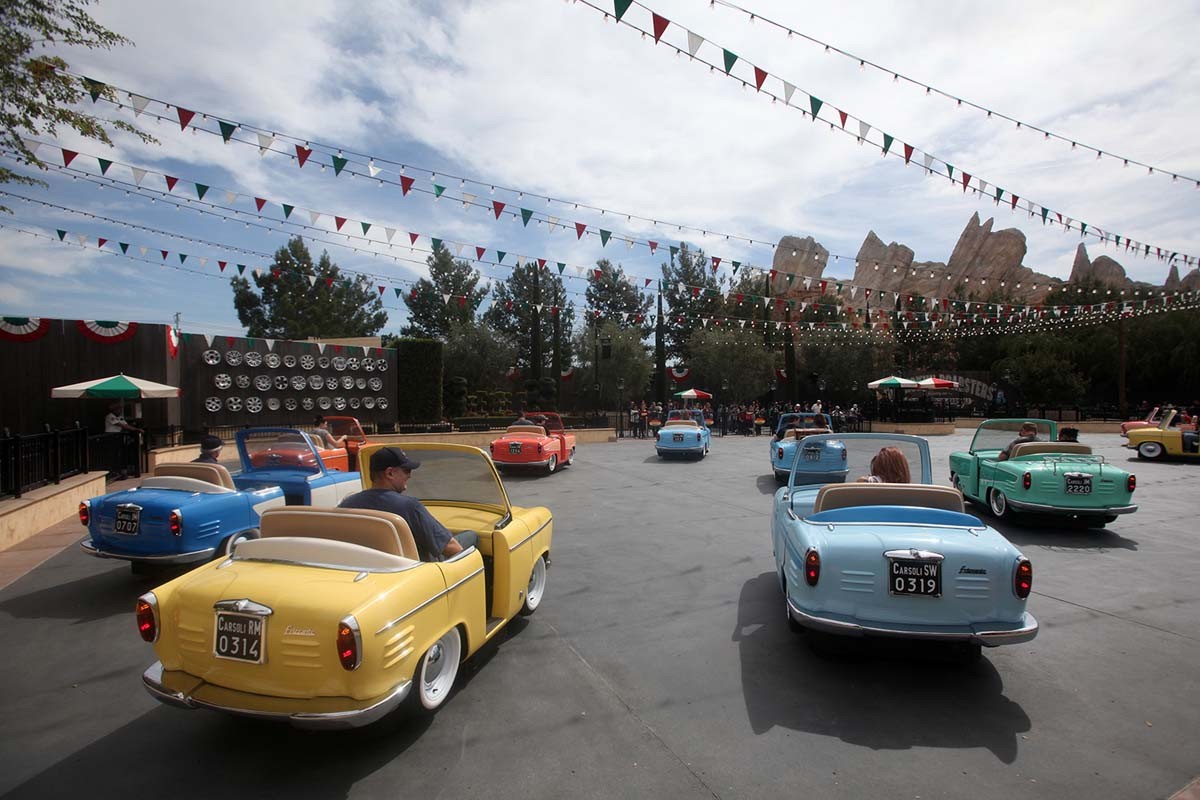 The one main caveat is that this attraction does not operate in the rain. It's a good thing Southern California is experiencing a drought, but had its fair share of thunder storms the morning of the ride's grand open. So in this case, Luigi and his cousins will dance for you at Disney California Adventure be it cloud or shine.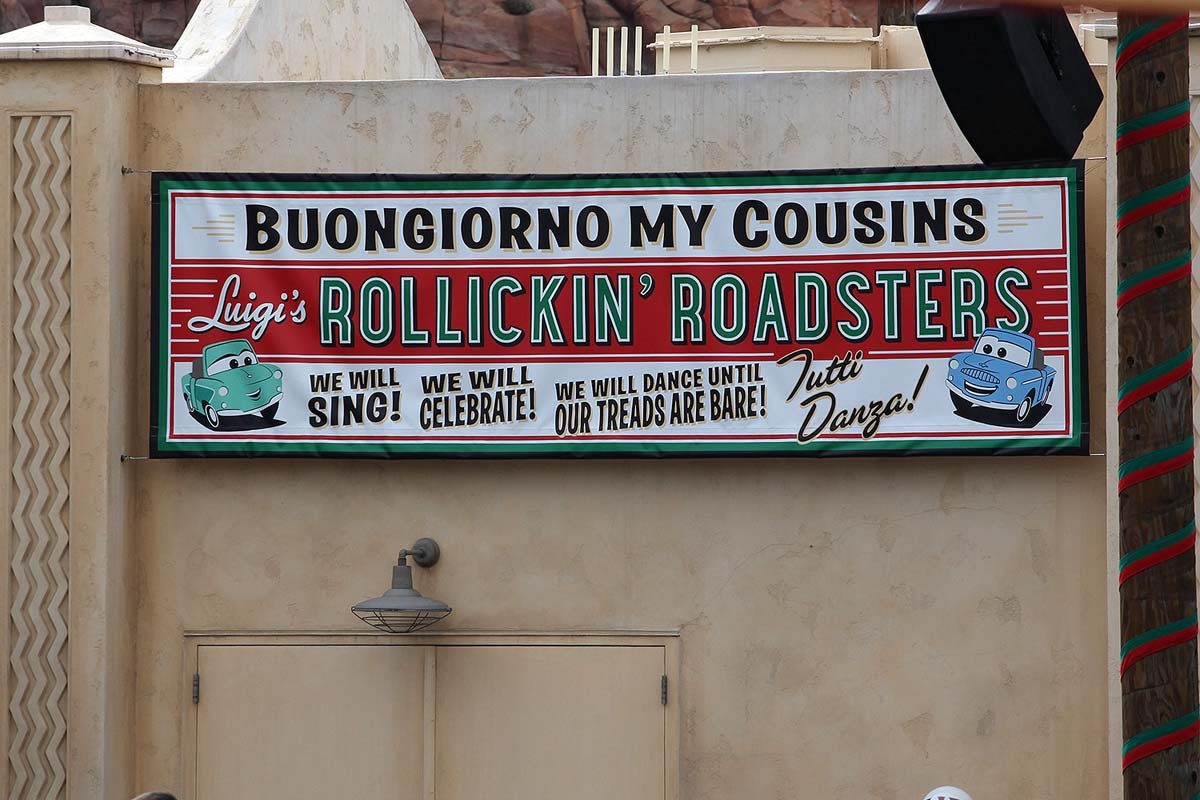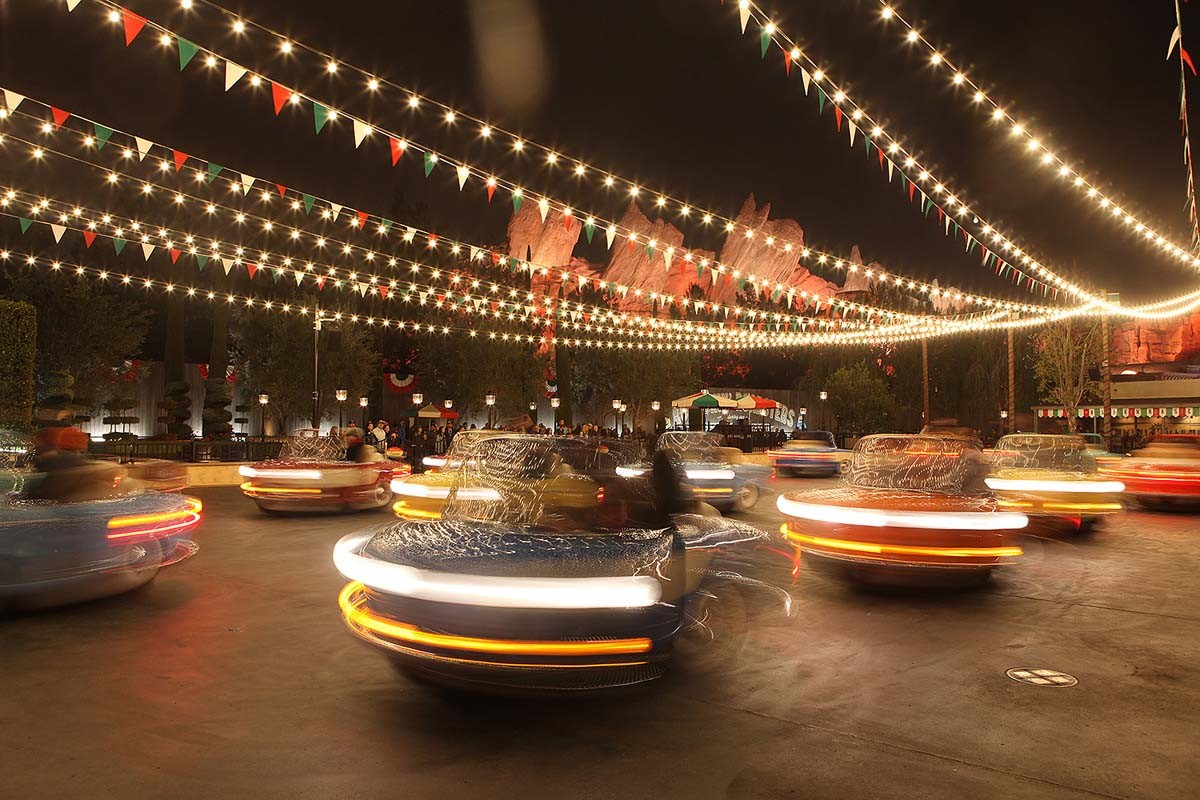 Photography by David Yeh