Brian Curran
Marvel Finds New Home in DCA
April 6, 2016
Over the weekend at Disneyland the Tomorrowland Expo Center closed its upstairs portion dubbed Super Hero HQ, where park guests could see Iron Man Tech, travel to Asgard to encounter Thor, or do a meet & greet with Spider-Man. All of that closed to make way for an expansion of the Star Wars Launch Bay, which is probably a good idea since there's plenty more Star Wars to come, with Rogue One coming this year and an untitled Episode VIII the next. But Marvel fans shouldn't fret because this same weekend, a brand new meet & greet location debut across the way in Hollywood Land. Rumors also continue spreading about a Marvel Land coming to the park in the near future but no official announcement has been made.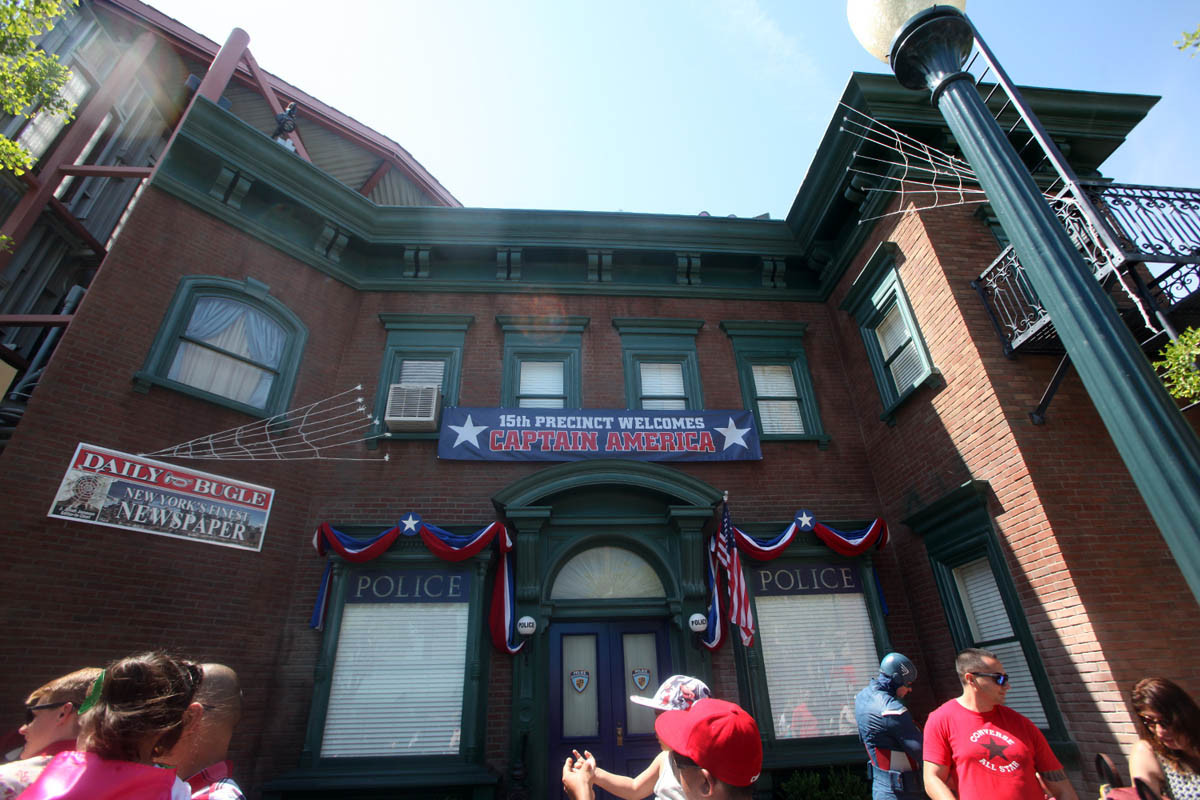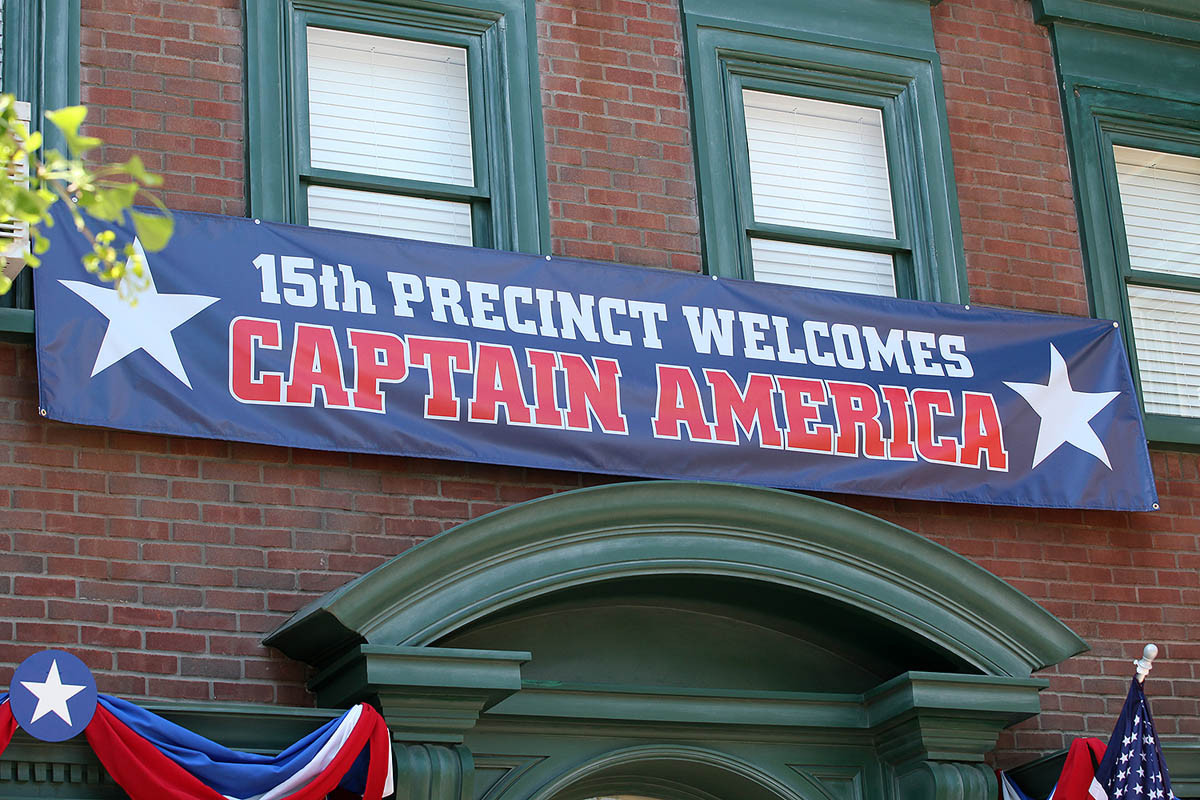 The spot in Hollywood Land is a familiar spot for meet & greets, as it has been used for Monsters University and few other characters with a lot less effort. This section is now a New York Police Department façade where you can meet Captain America and Spider-Man at the same time. One line for two characters sounds a lot better than waiting for equally long lines for each!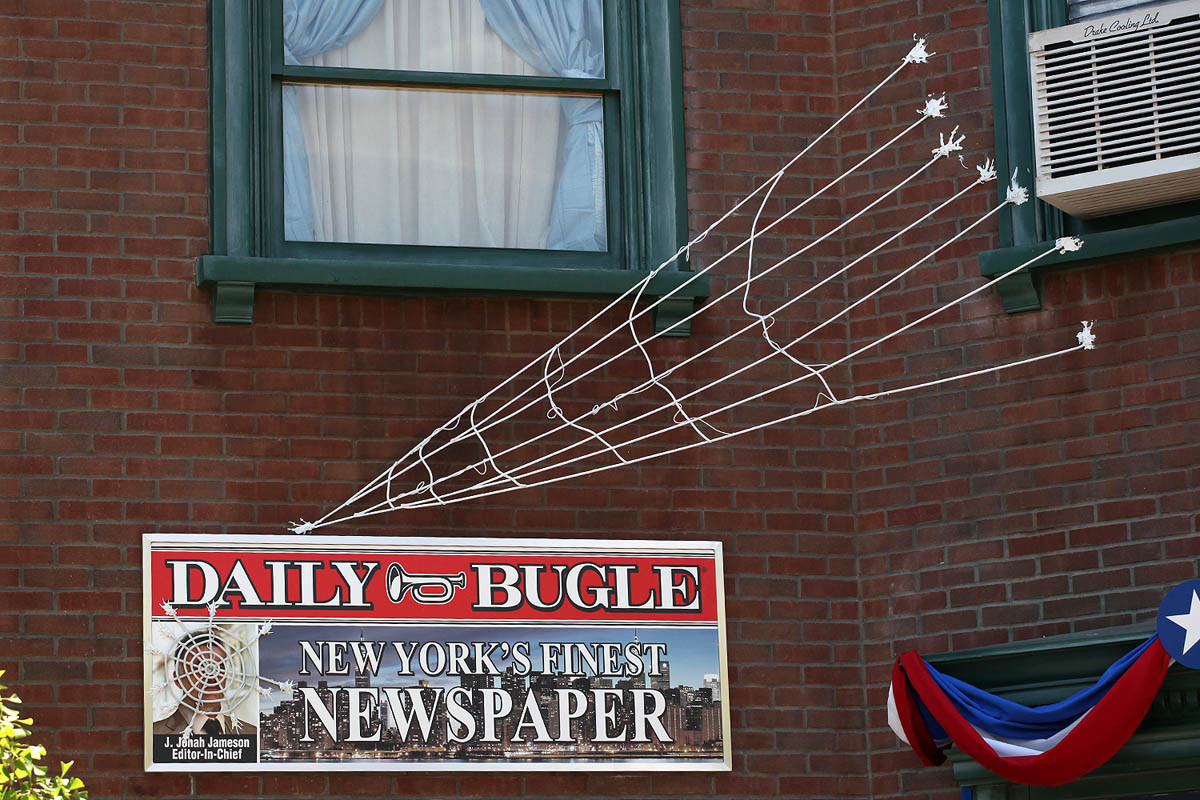 For Spider-Man's section of the back drop, you'll find references to the Daily Bugle as well as a few webbing leftovers. The Daily Bugle Newspaper makes nods to recent events in The Avengers, Nelson and Murdock in Daredevil, and Oscorp, Hammer and Stark in the technology section. There's even stickers plastered on things and mail boxes that are nods to some things… Can you figure them all out?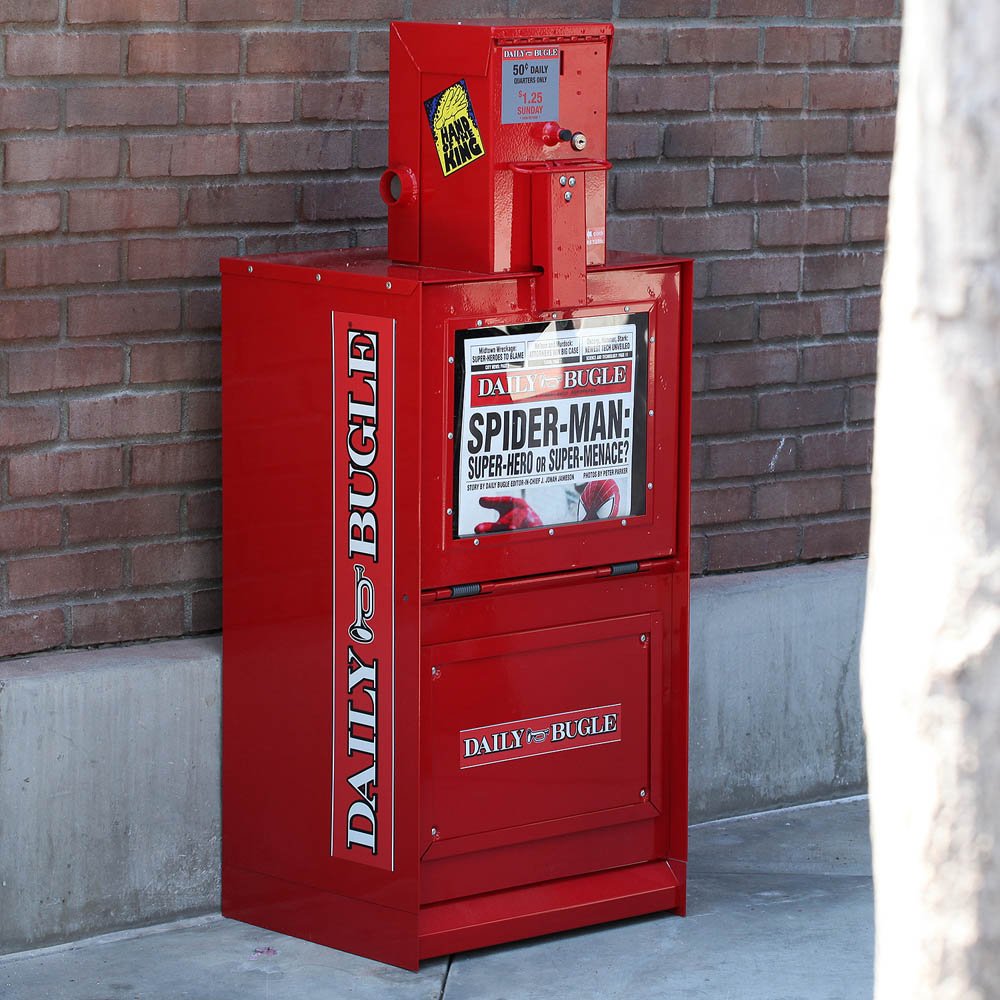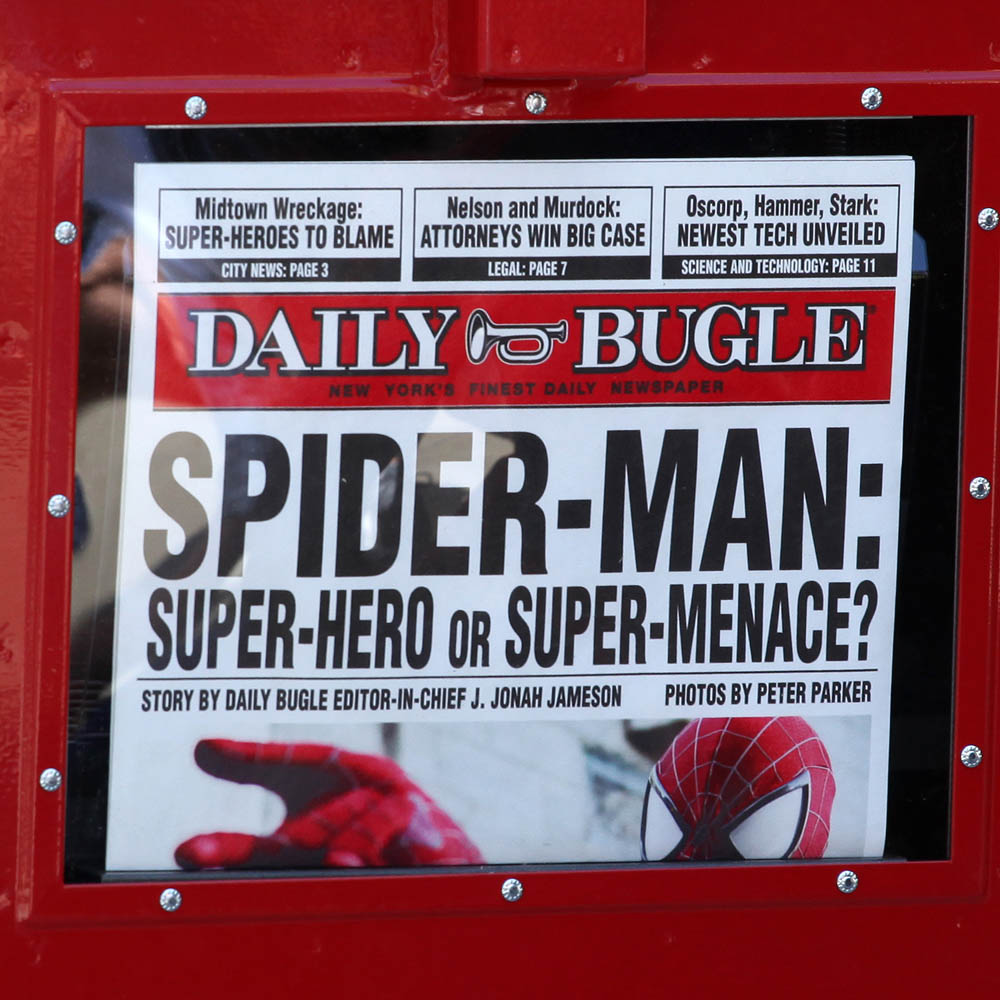 "Hand of the King" sticker is located on the Daily Bugle Newspaper bin. Reference to Kingpin or "The Hand"?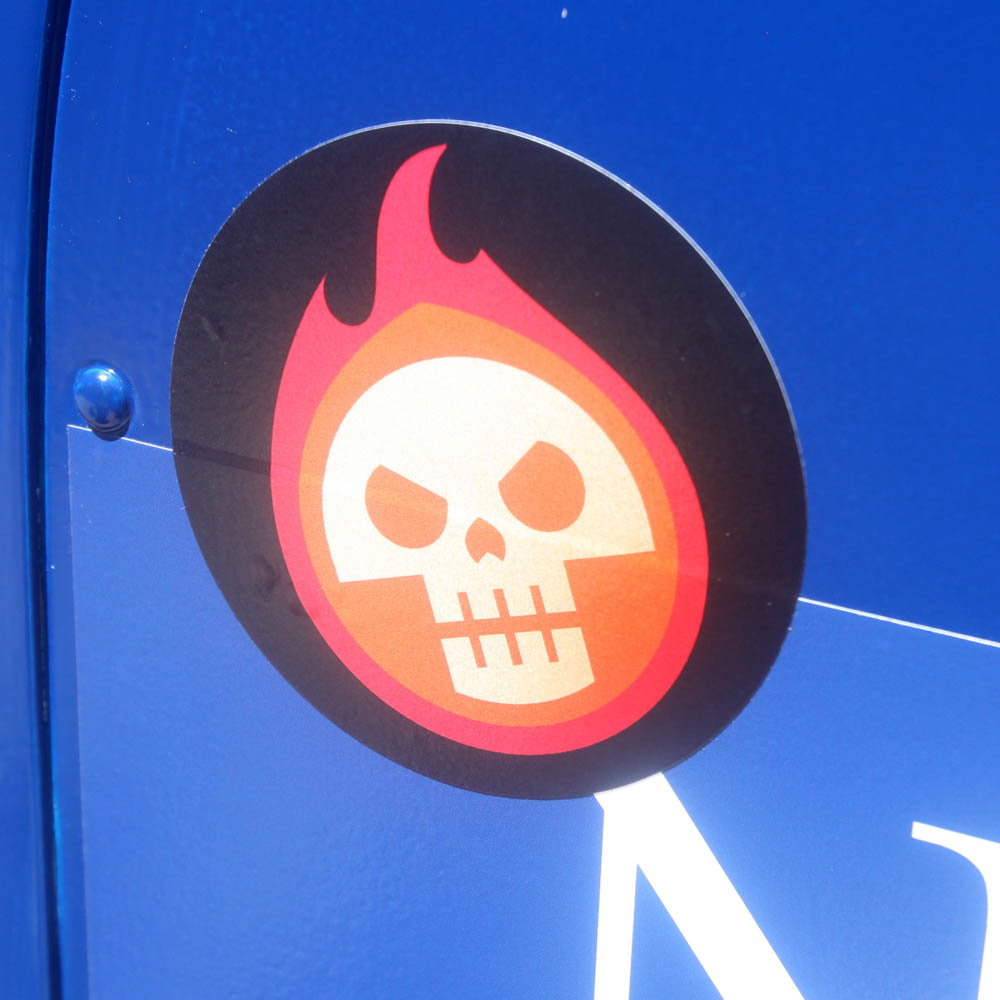 Could this sticker be a nod to Ghostrider?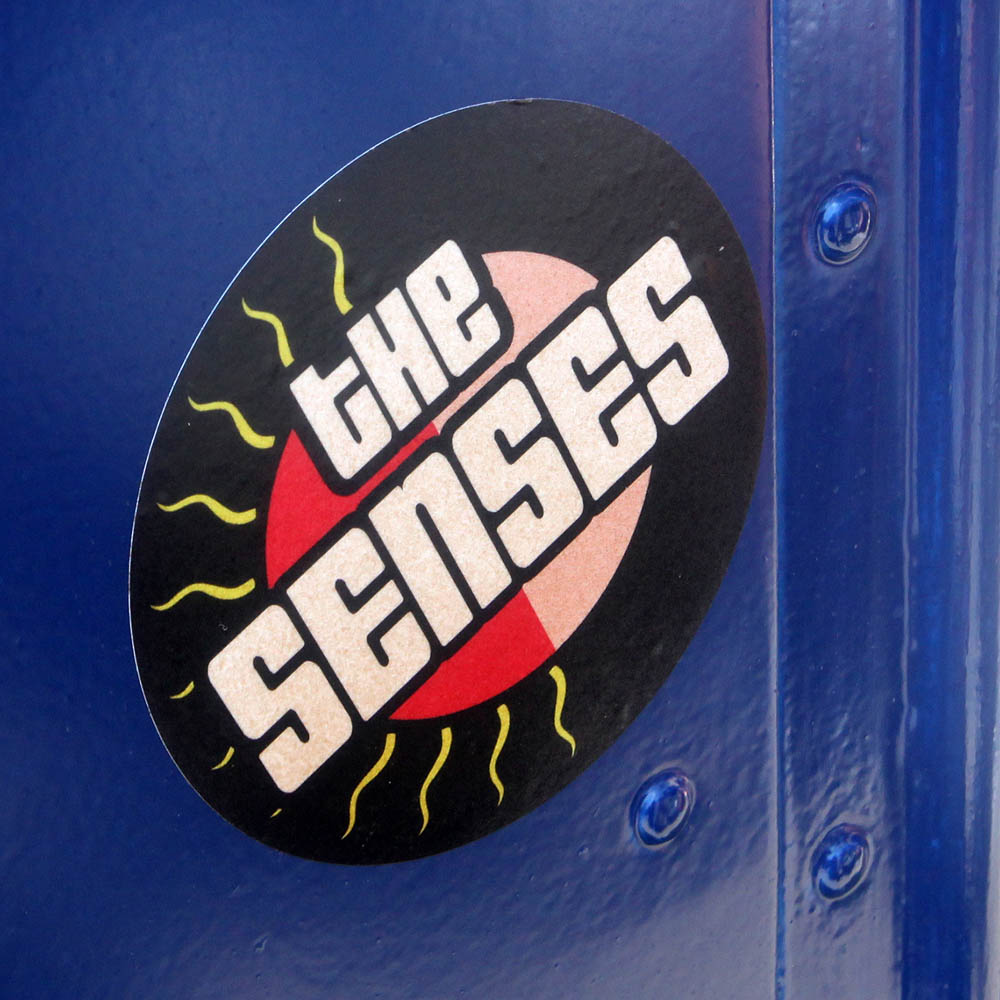 "The Senses"… As in Spidey Senses?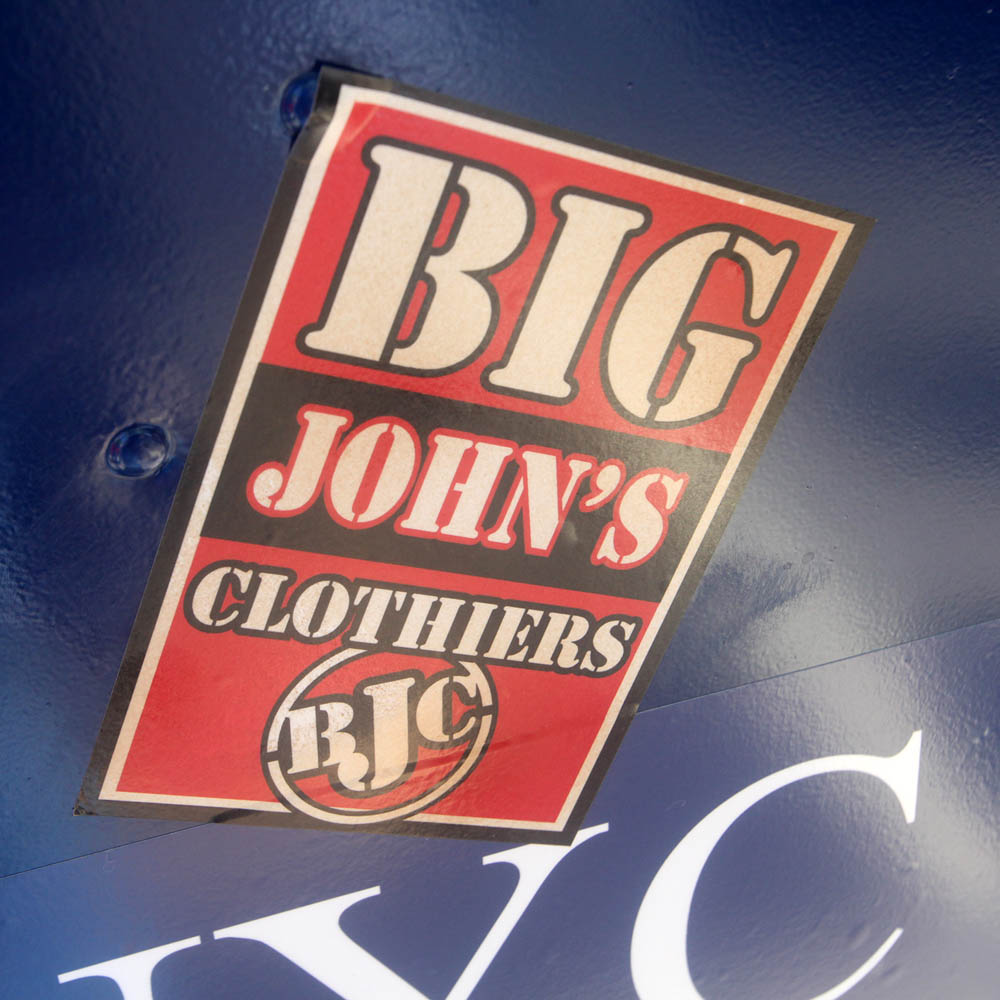 "BIG JOHN'S CLOTHIERS BJC"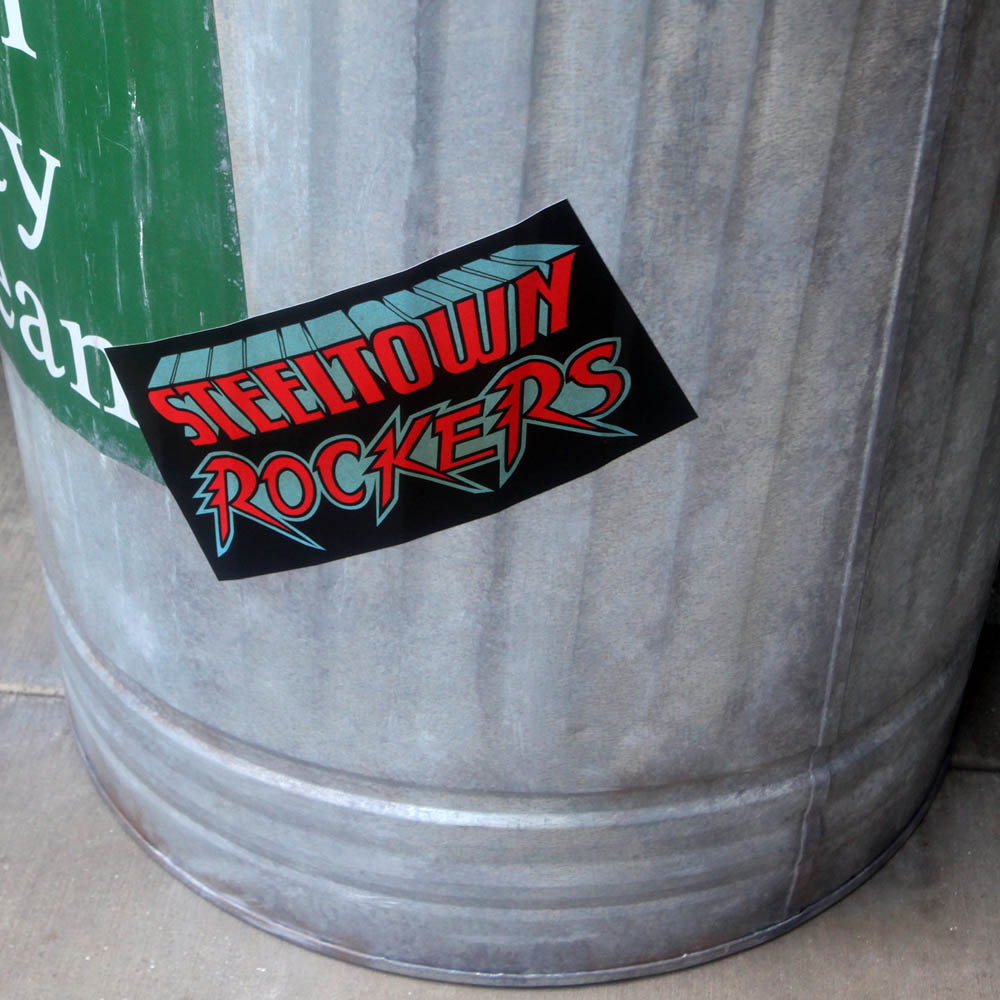 "STEELTOWN ROCKERS" is an obscure reference to the comic book miniseries of the same name from April 1990 through September 1990.
"Johnny's Jazz Club"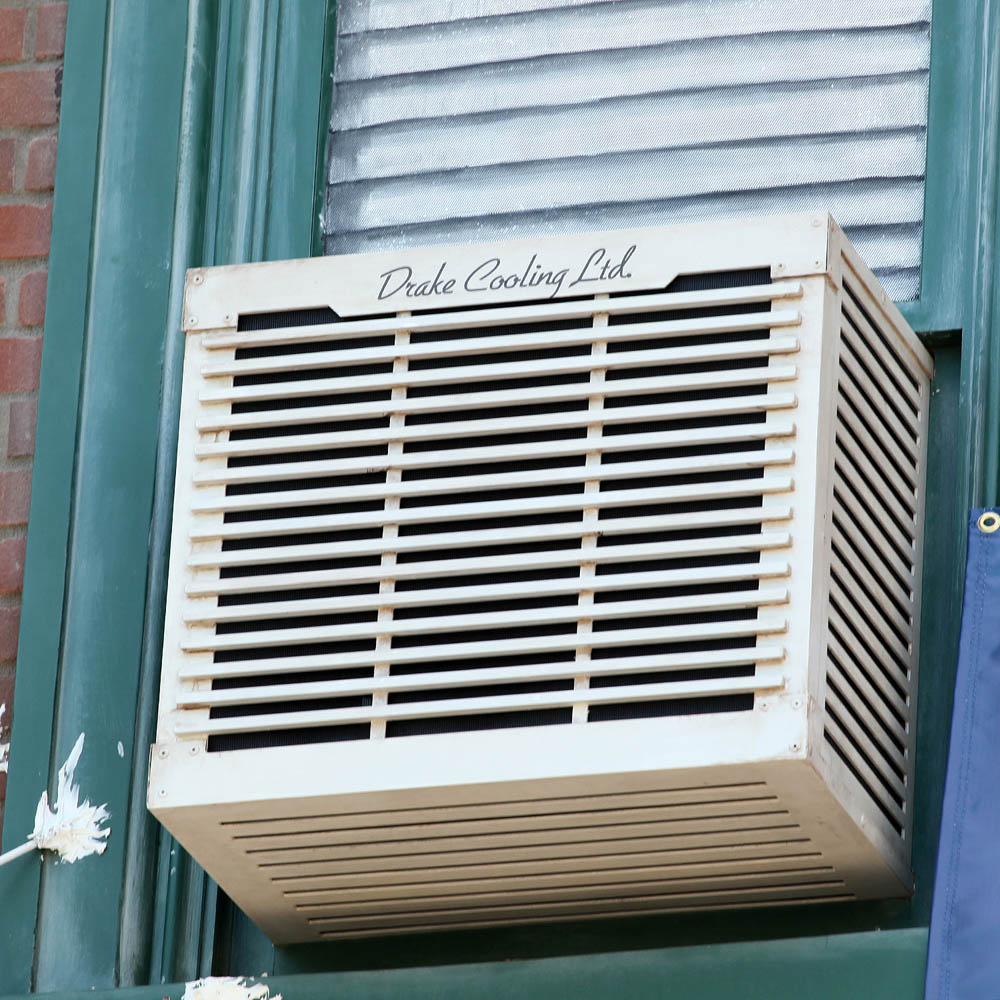 The air conditioning unit "Drake Cooling Ltd" could be a nod to Bobby Drake aka Iceman, who often shared the screen in the older Spider-Man and His Amazing Friends animated program.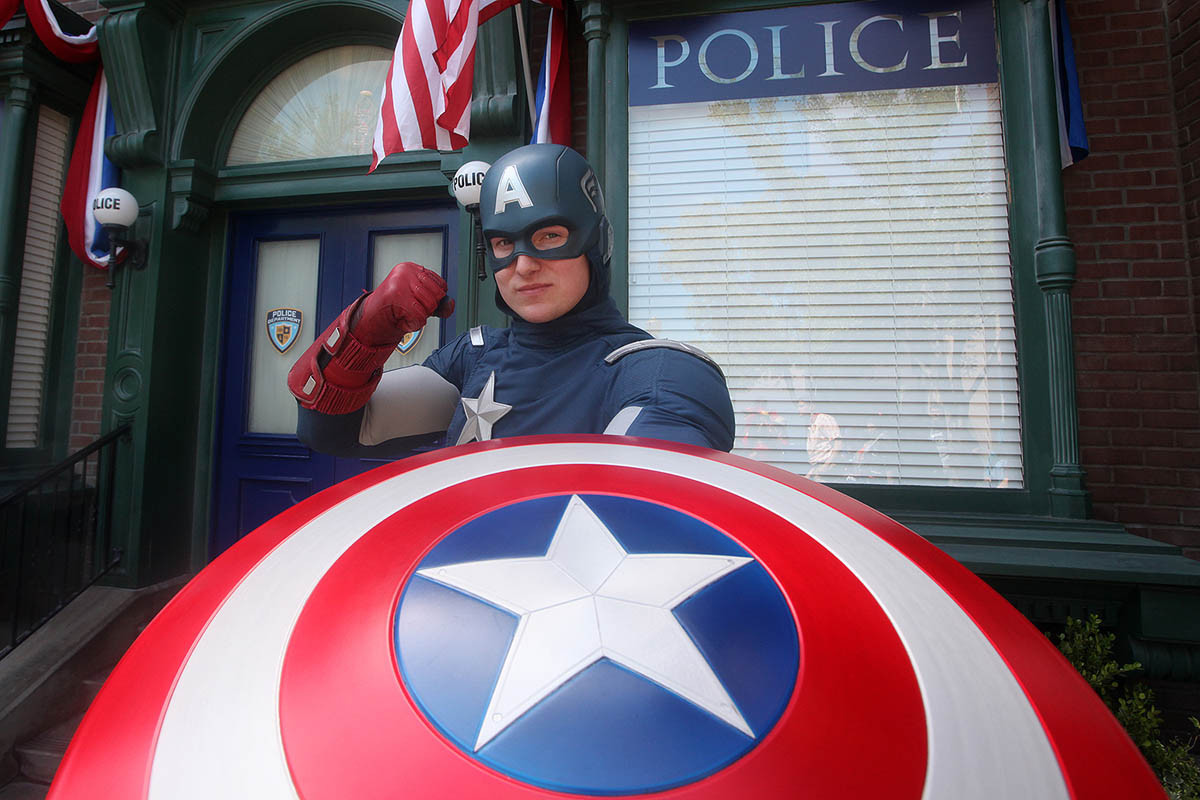 Captain American and Spider-Man can both be found here from now until the near future. Nearby the Disney Animation building you can also meet the stars of Zootopia, Nick Wilde and Judy Hopps!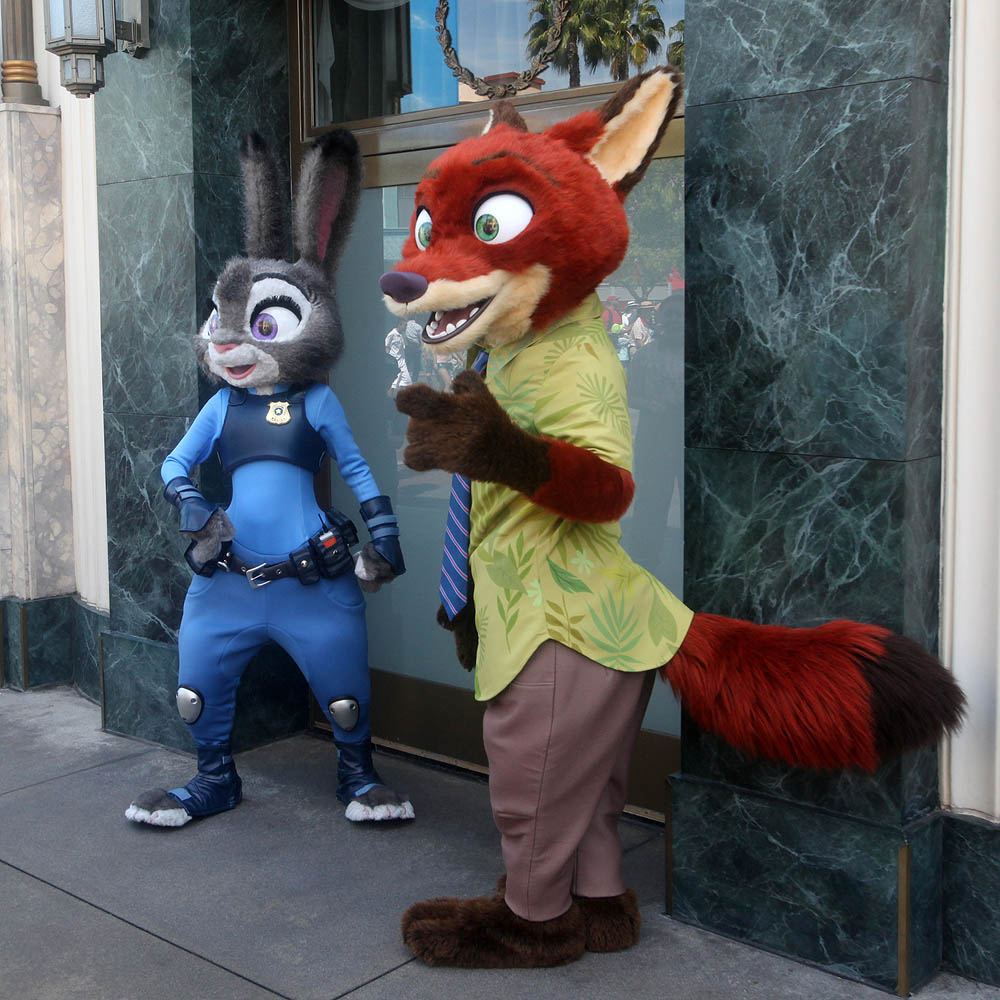 Photography by David Yeh