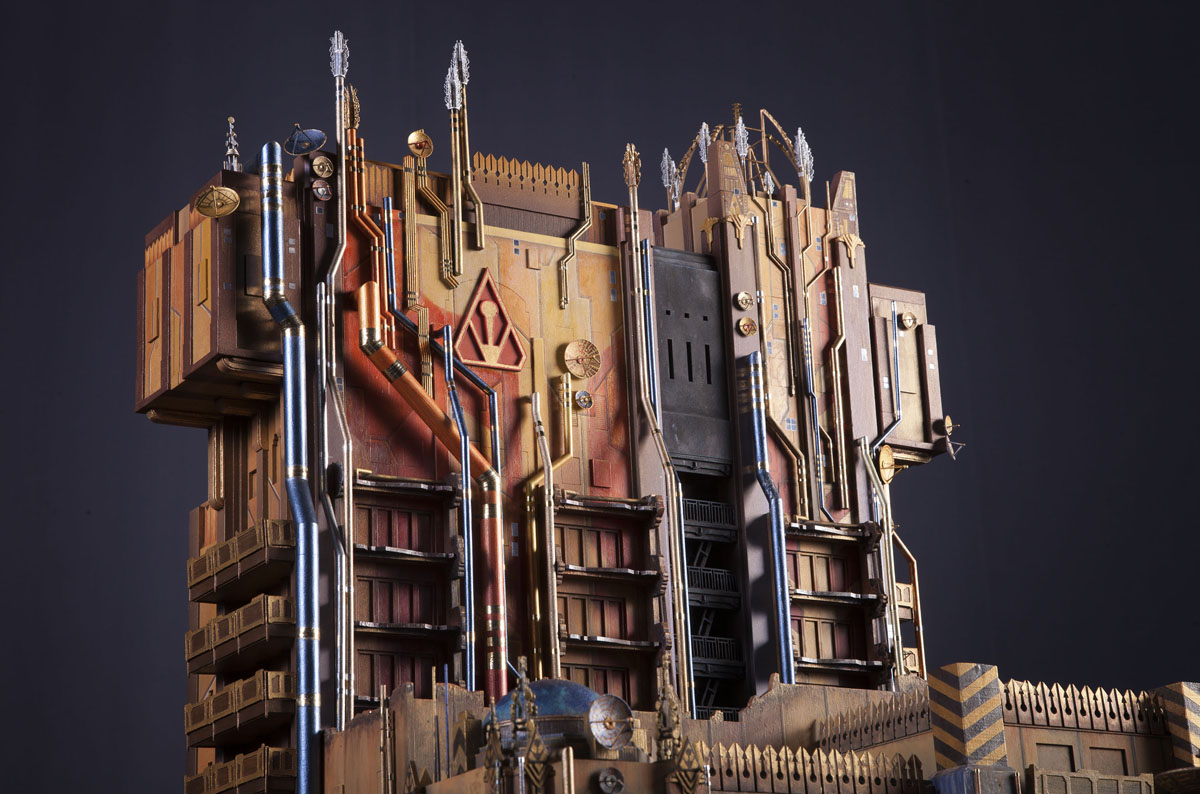 Brian Curran
Disneyland Offers Peak at Guardians of the Galaxy's New Tower
October 4, 2016
What began as a rumor is now a towering reality: Disney California Adventure's popular attraction The Twilight Zone Tower of Terror really is closing at the beginning of 2017 and turning into Guardians of the Galaxy: Mission Breakout by Summer of that same year. But while guests still have time for one last drop, the exterior of the Hollywood Tower Hotel has already begun its transformation without any announcement or fanfare, a direction that has been unsettling to visiting guests who wanted one last photo with the 'aging' hotel. In the last few weeks the tower's signage has been pulled down and scaffolding are beginning to crawl up the sides.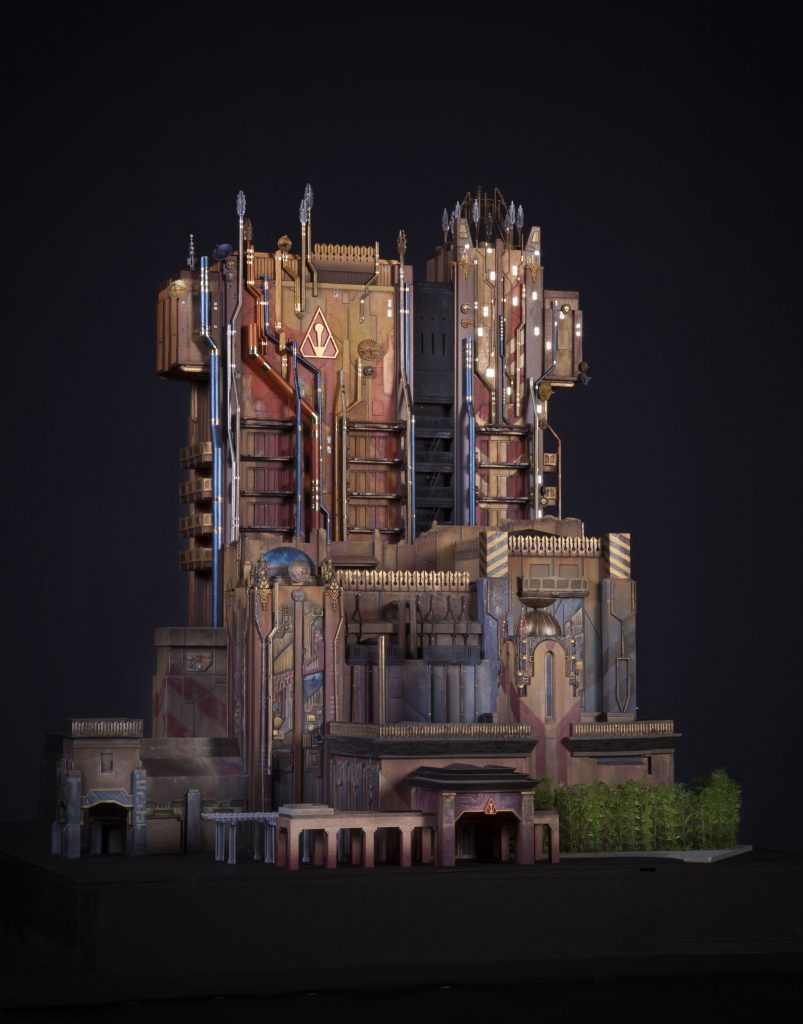 Monday, Disney released new images and a video of what the new tower will look like. The newly dubbed Collector's Fortress, described by veteran Imagineer, Joe Rohde, is a "warehouse" and "huge powerplant kind of a place" that is "surging with power". The tower can be seen from nearly all areas of Disney California Adventure.
Executive Producer, John Mauro says the new version of the tower, featuring designs inspired by oil refineries will be something "really beautiful to look at".
Twilight Zone Tower of Terror is set to close on January 3, 2017, making January 2nd your last day to ride.
See the video here:

Guardians of the Galaxy – Mission: BREAKOUT! — A scale model created by Walt Disney Imagineering shows the exterior of Guardians of the Galaxy – Mission: BREAKOUT!, a new attraction at Disney California Adventure park debuting in summer 2017. Guardians of the Galaxy – Mission: BREAKOUT! will take park guests through the fortress-like museum of the mysterious Collector, who is keeping his newest acquisitions, the Guardians of the Galaxy, as prisoners. Guests will board a gantry lift which launches them into a daring adventure as they join Rocket Raccoon in an attempt to set free his fellow Guardians. The new attraction will transform the structure currently housing The Twilight Zone Tower of Terror into an epic new adventure, enhancing the breathtaking free fall sensation with new visual and audio effects to create a variety of ride experiences. Guests will experience multiple, random and unique ride profiles in which the rise and fall of the gantry lift rocks to the beat of music inspired by the film's popular soundtrack. (Scott Brinegar/Disneyland Resort)