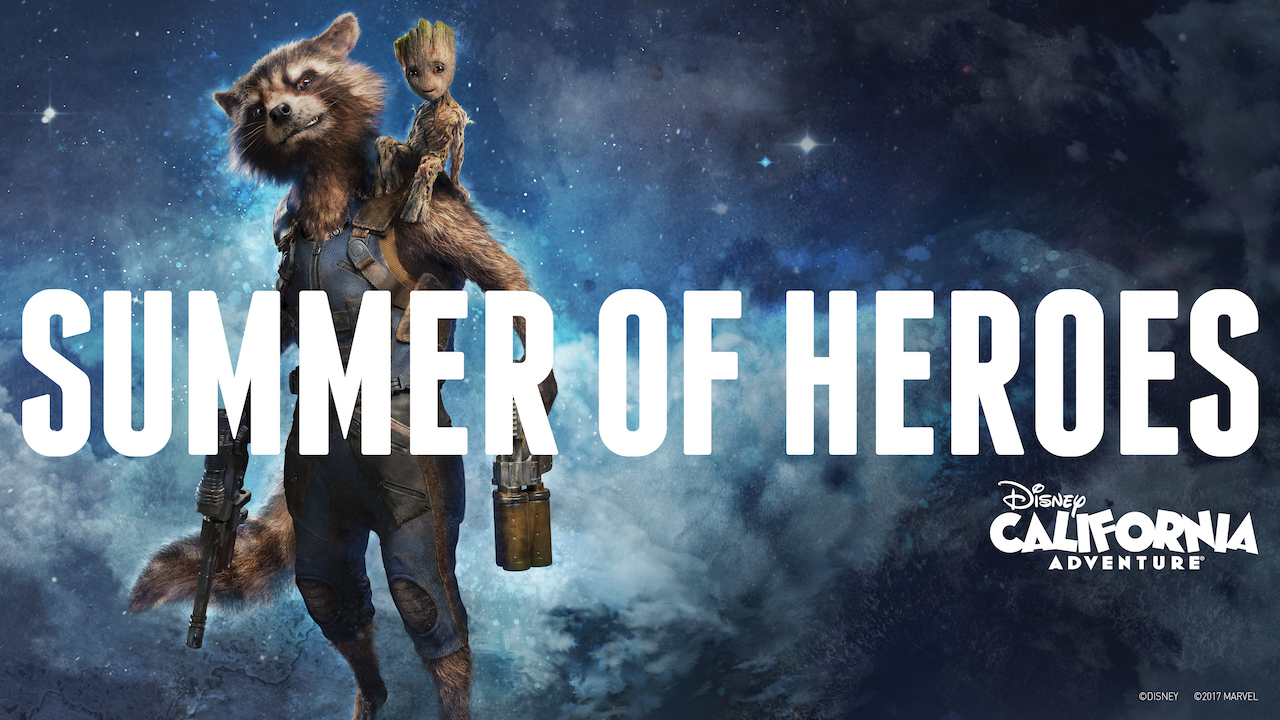 Nathaniel Maloney
Marvel's Summer of Heroes Coming to DCA
February 15, 2017
This summer at Disney California Adventure is shaping up to be a blast for Marvel Studios fans, with the launch of Guardians of the Galaxy: Mission Breakout! being just a part of the package. May 27 will be the breakout grand opening of the new attraction that is replacing the now closed Twilight Zone Tower of Terror. The new attraction "blasts you straight into the "Guardians of the Galaxy" story for the first time ever, alongside characters from the blockbuster films and comics. As you help Rocket bust his pals out of the Collector's Fortress, you will experience randomized ride experiences complete with all-new visual and audio effects and music inspired by the popular film soundtracks. You never know which adventure you will get!"
More limited-time experiences are in store for Summer of Heroes from May 27 through September 10 but there are also new year-round experiences as well:
Guardians of the Galaxy: Awesome Dance Off! – Don't be surprised if you run into the Guardians of the Galaxy on their way to the Milano, with Star-Lord firing up his old-school boom box to get the party started. Gamora may prefer to stand back and observe, but everyone else is bound to get in the groove and show off their moves during this awesome rock 'n' roll bash!
Super Hero Encounters – For the first time, citizens of Earth will come face-to-face with Groot, one of the Guardians of the Galaxy! You can also step up to meet the First Avenger, Captain America, along with everyone's favorite web slinger, your friendly neighborhood Spider-Man.
The Guardians of the Galaxy: Awesome Dance Off sounds like it will take over the old space where ElecTRONica and Mad T Party set up shop. It's been a bit quiet in this part of the park but the dance off sounds like more life will be pumped into the area. Super Hero Encounters is located across from the Hyperion Theater with Captain America and Spider-Man already meeting guests. Groot is a new addition but I feel as if he deserves his own queue.
Limited time activities this summer revolve around Black Widow and Hawkeye as well as new food offerings in the land.
Avengers Training Initiative – Black Widow and Hawkeye assemble young recruits for a series of tests to see if they have what it takes to join the ranks of the Avengers.
Heroic Encounter: Black Widow – Black Widow will arrive on the scene several times throughout the day in an armored Avengers vehicle for her heroic encounter with park guests.
Grab a Piece (or Bite) of the Action – All that heroism making you hungry? Want a token as proof of your adventures when you get home? Special themed merchandise and food will be available throughout Hollywood Land.
On the Disneyland side this summer will announce the return of Fantasmic, Disneyland Railroad, and Frontierland Rivers of America attractions. Dates for those haven't been announced yet but we'll share on Facebook when they do!
Follow us on Instagram and Twitter! @endorexpress
Also follow Disney Parks Blog for official Disney Parks news.