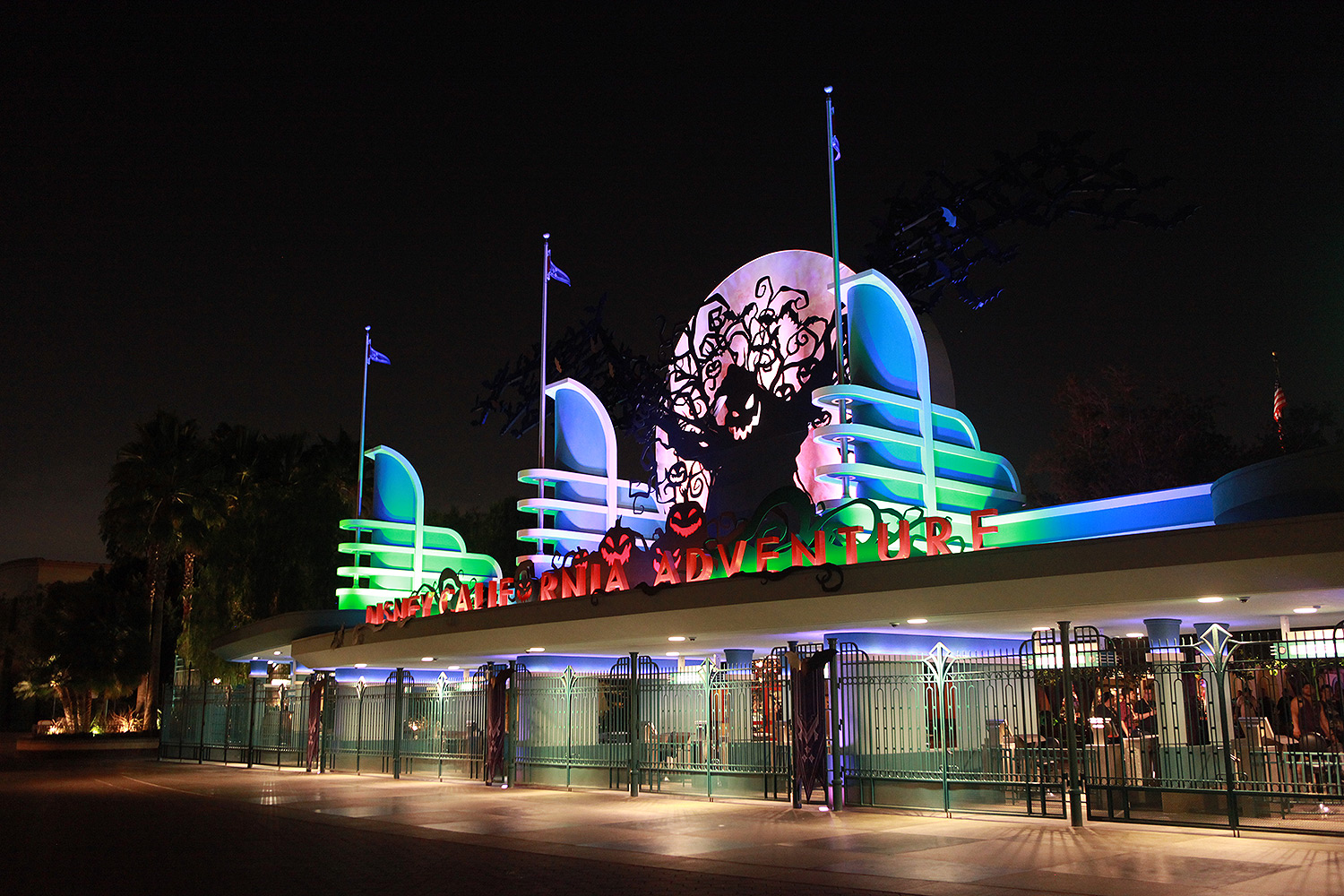 David Yeh
Disneyland's Great and Bigger Halloween
October 13, 2017
This year Disneyland's Halloween celebration grew and expanded far beyond the reaches of the original Disneyland Park and back into Disney California Adventure, which has not celebrated Halloween since before Buena Vista Street and Cars Land expansions. The usual favorites are still found at Disneyland, such as Haunted Mansion Holiday and Space Mountain Ghost Galaxy, along with the ticketed evening parties, but Disney is well aware that in order to spread the cheer into the other park, especially when Star Wars: Galaxy's Edge opens, more and more will need to be going on at the second gate. But before we cover Halloween, how about a Star Wars update?
STAR WARS: GALAXY'S EDGE RISING
The highest point of star Wars: Galaxy's Edge has been established at 130 feet. Not quite as tall as the Matterhorn Bobsleds (147 feet) but not too bad. You can see this structure as you enter the Disneyland Mickey & Friends Parking structure.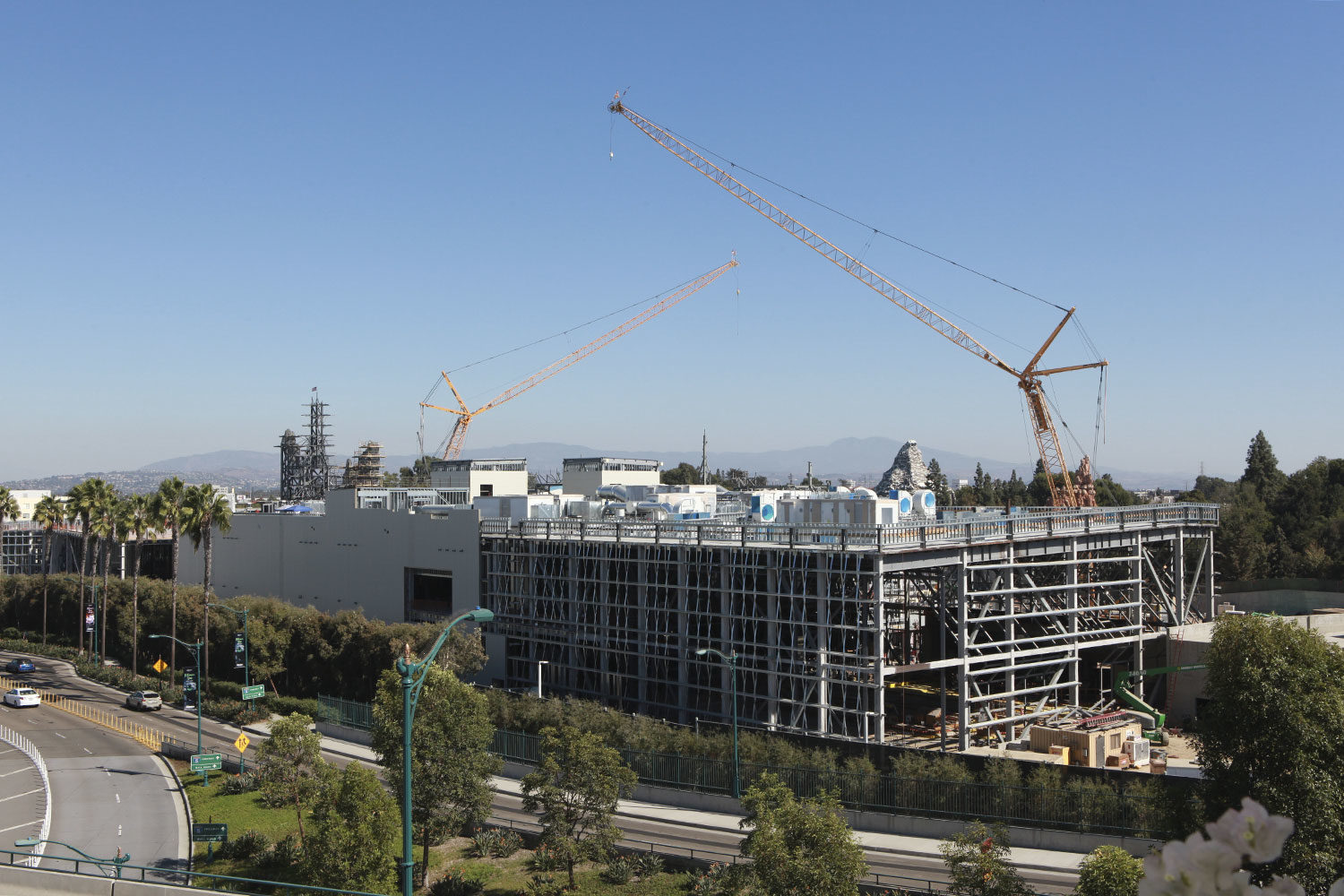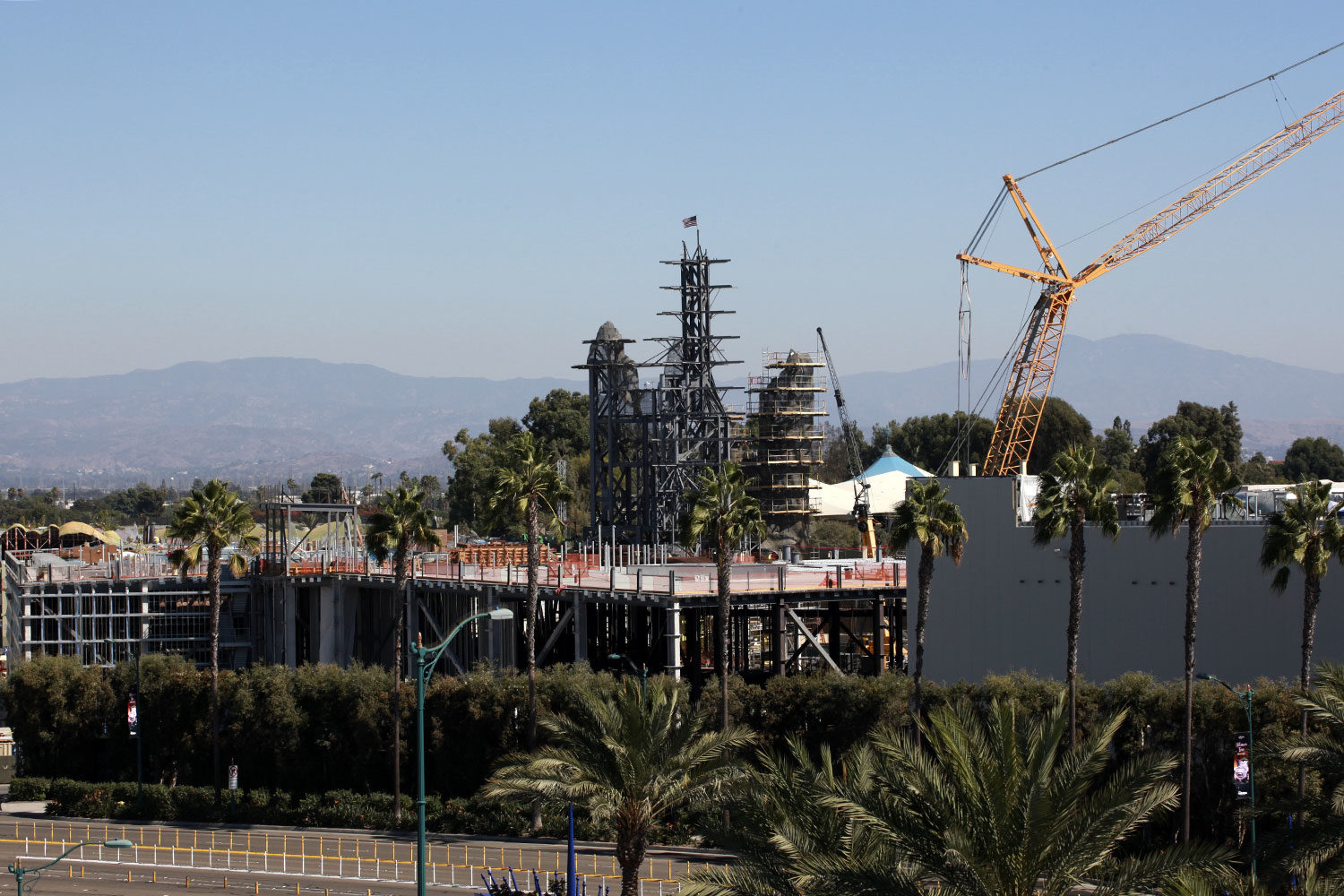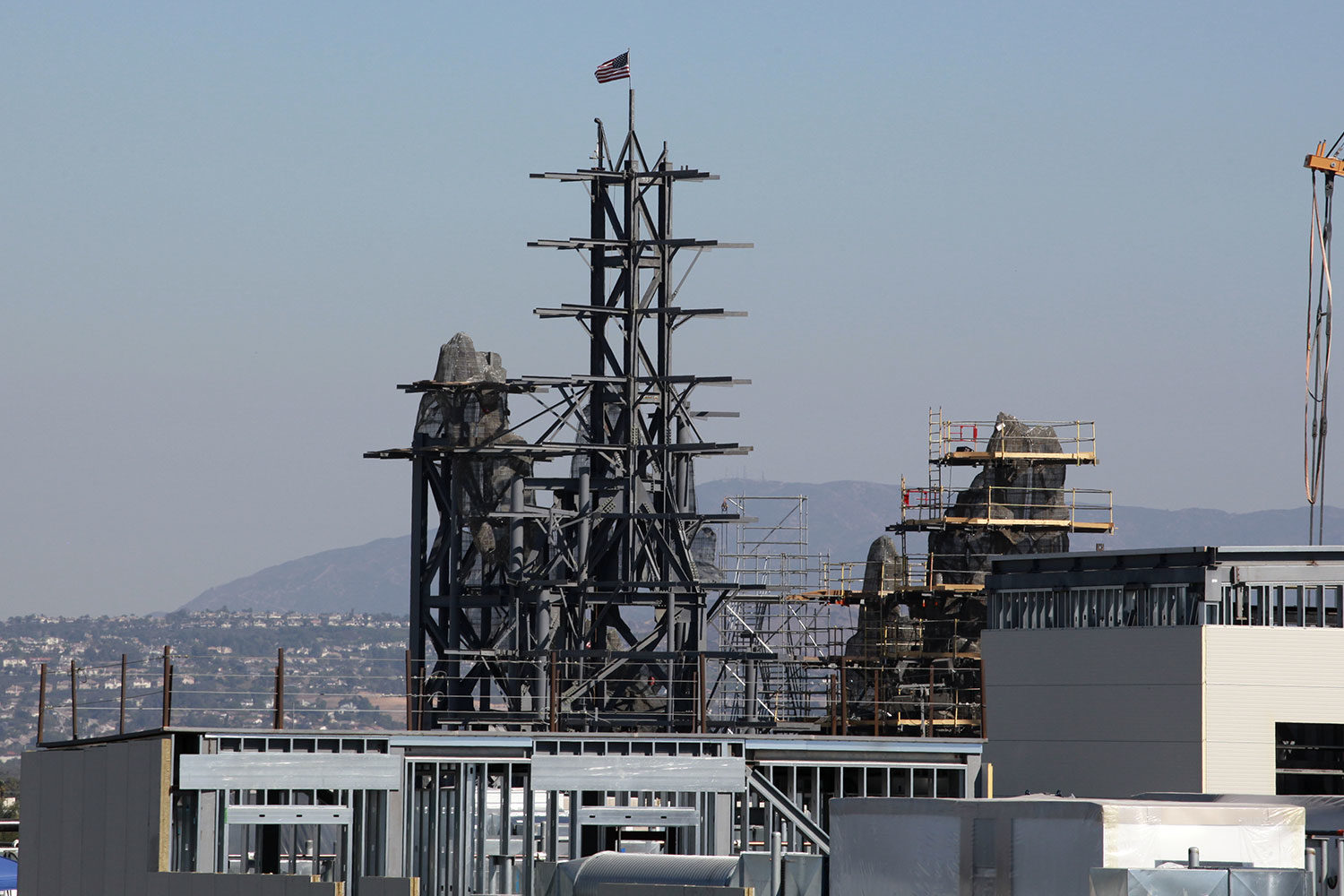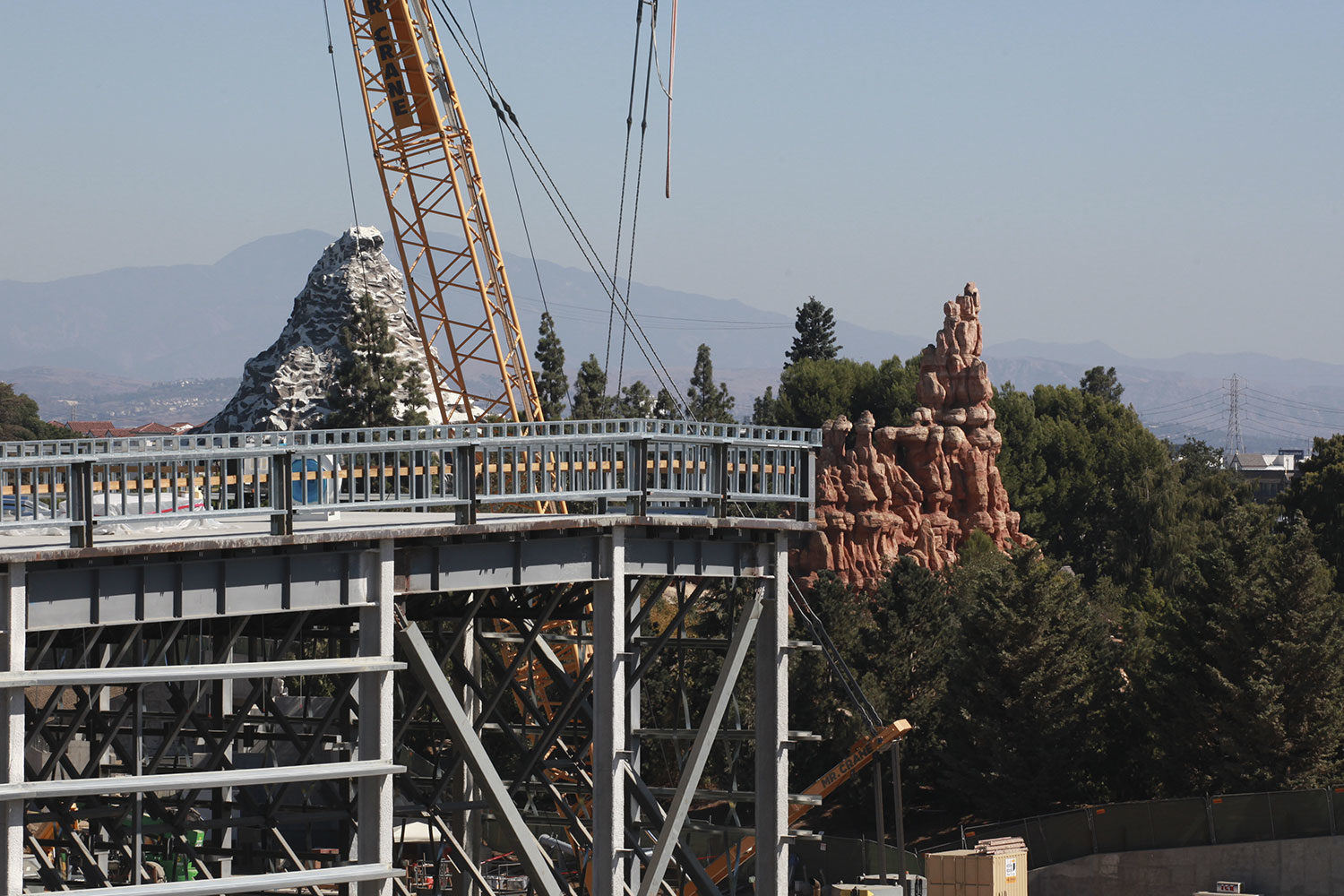 You can see the other side of construction from the Disneyland Railroad.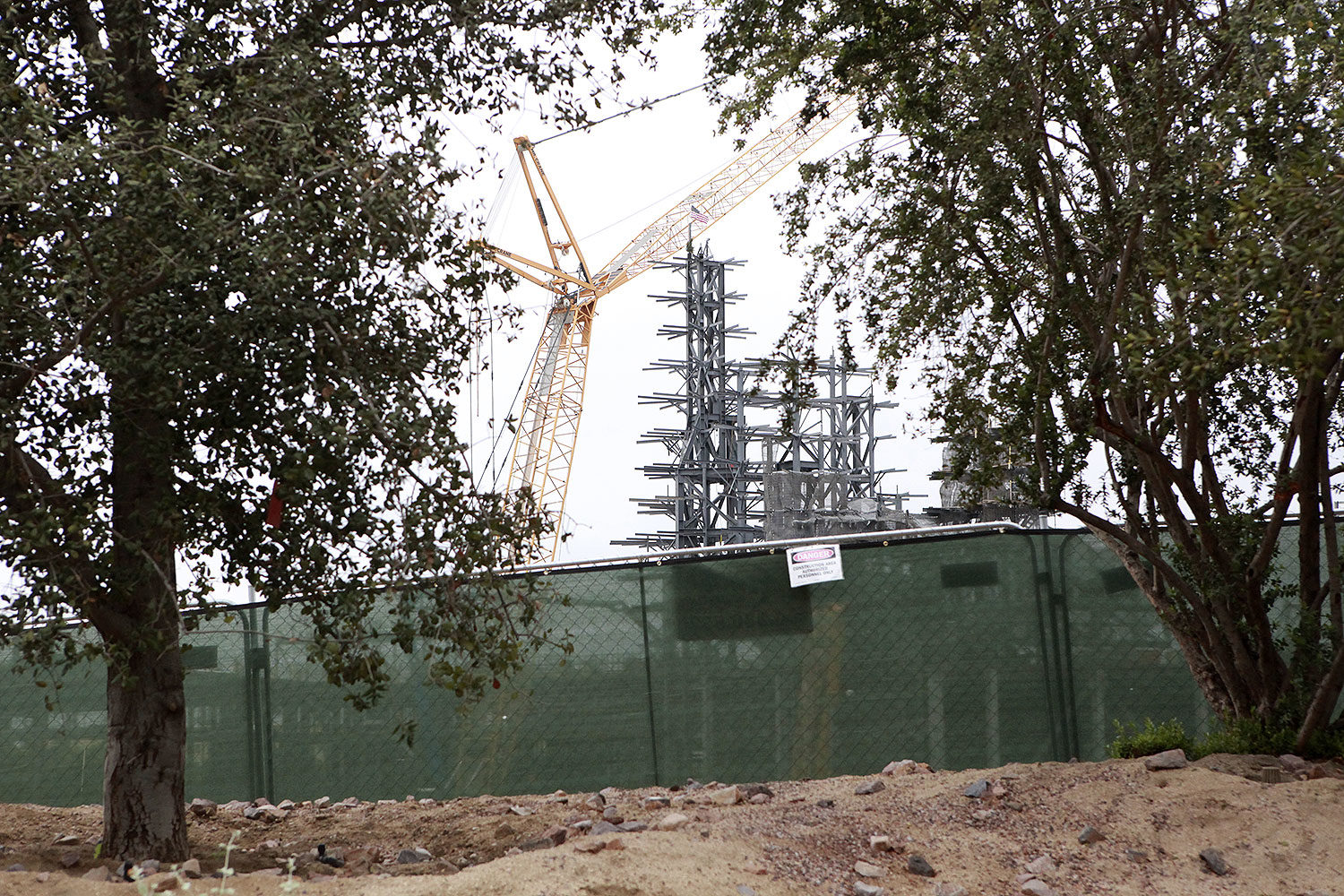 Another point in Galaxy's Edge competes with Big Thunder Mountain's peak.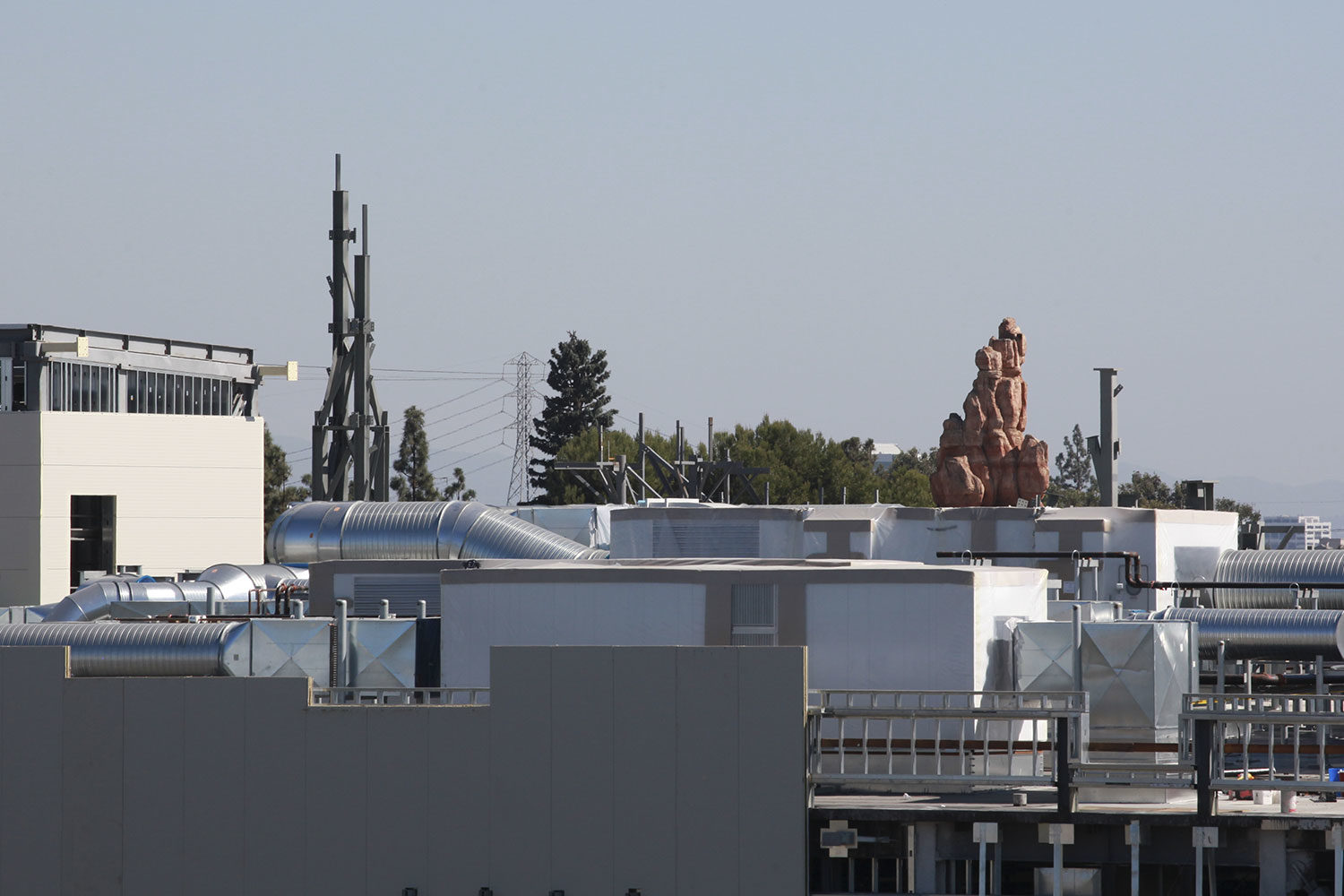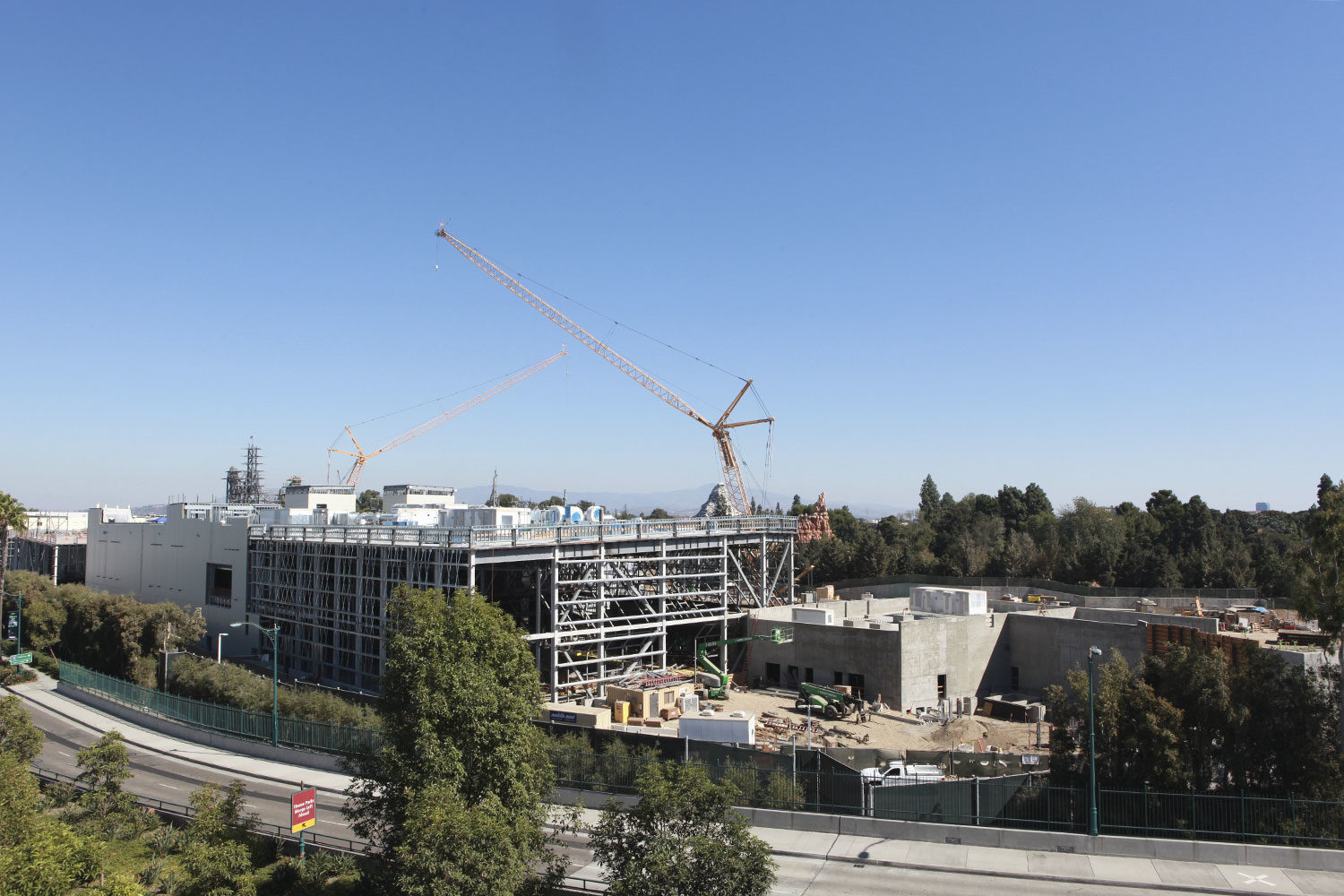 DROID TESTING
Elsewhere in Tomorrowland, signs have popped up featuring Jake the Droid. Visitors to the parks may have seen him roaming around the Star Wars Launch Bay in 2016, then at the D23 Expo just a few months ago. Guests have spotted him more recently roaming around Tomorrowland.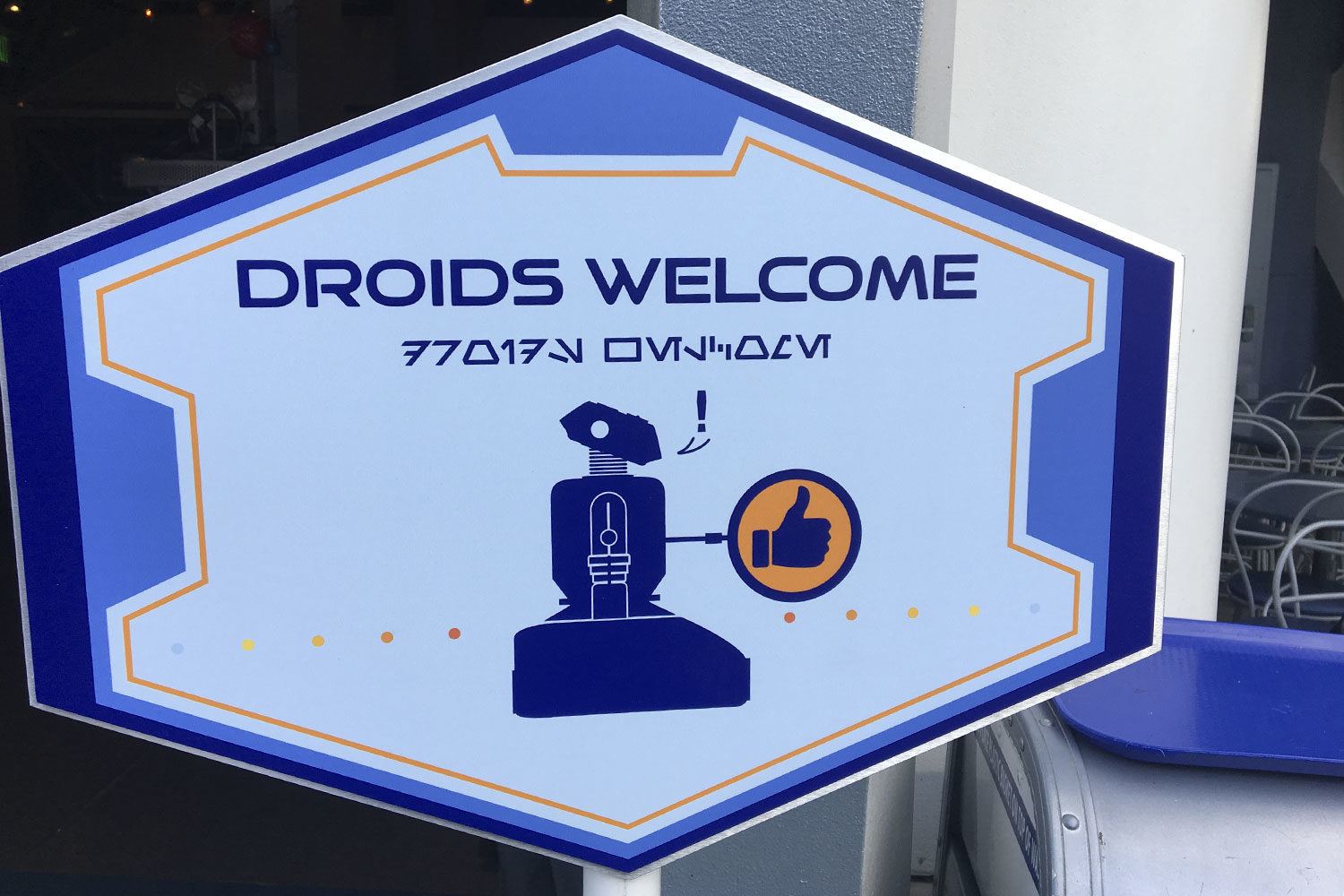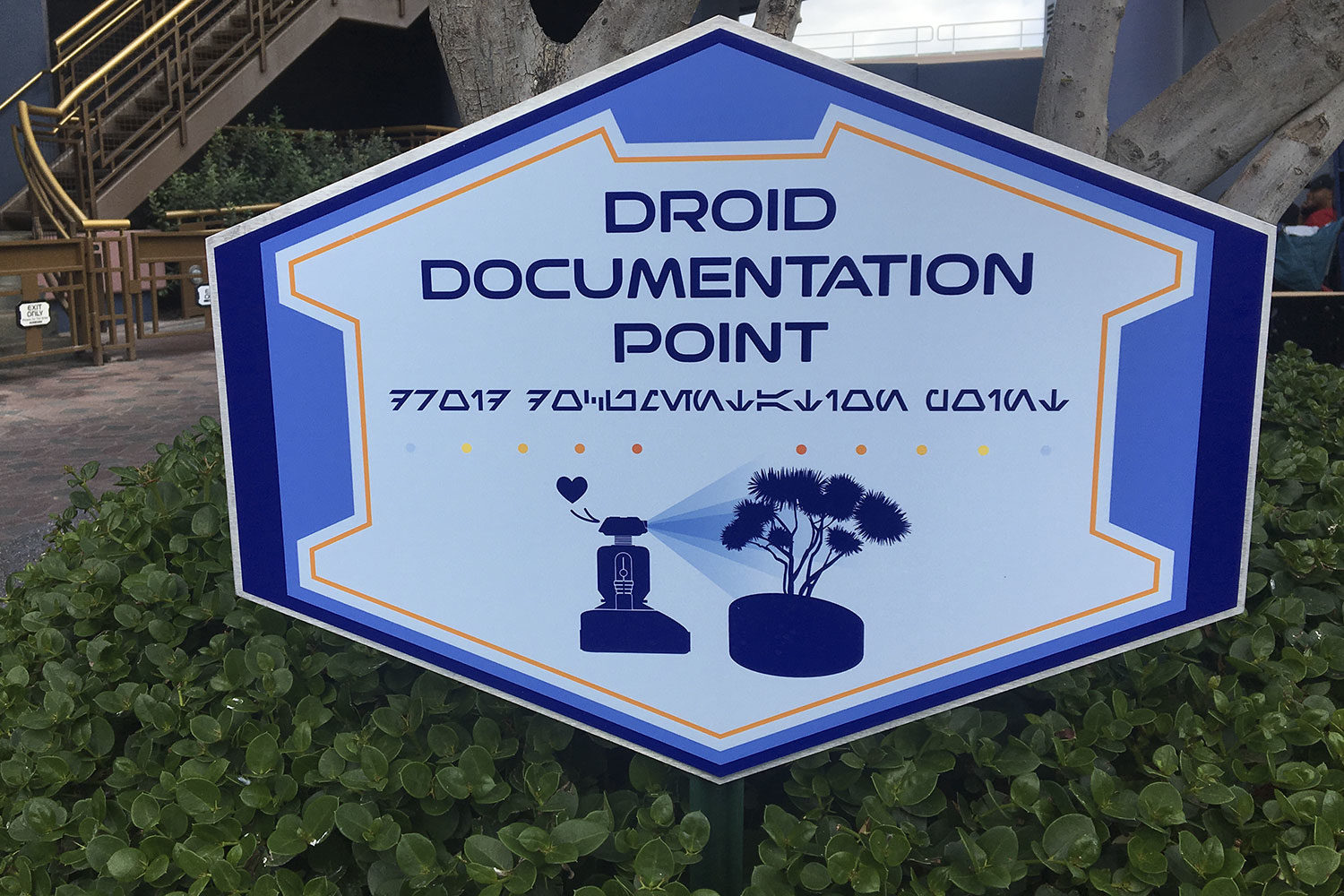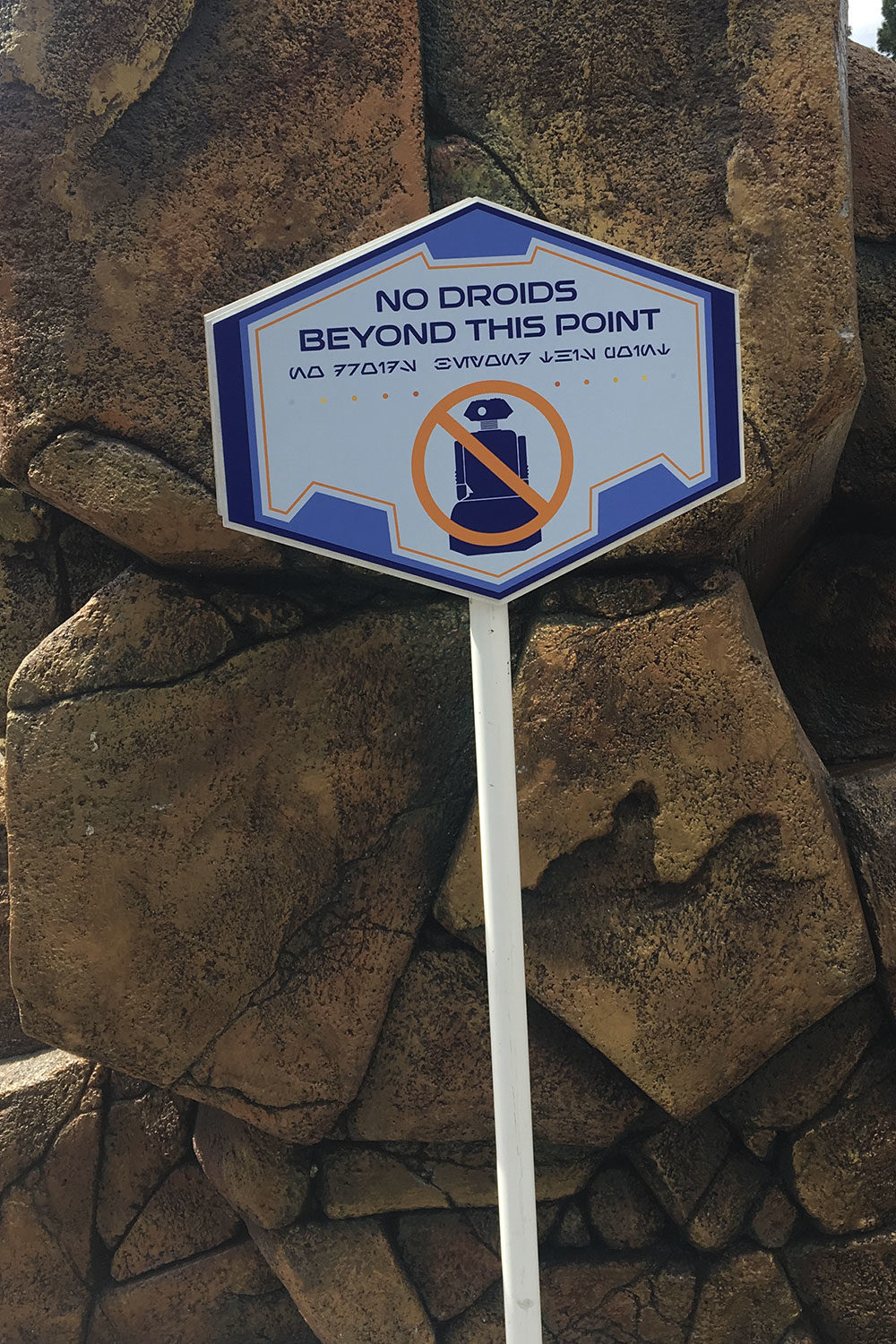 We didn't catch Jake on our visit but you can always count on Stormtroopers!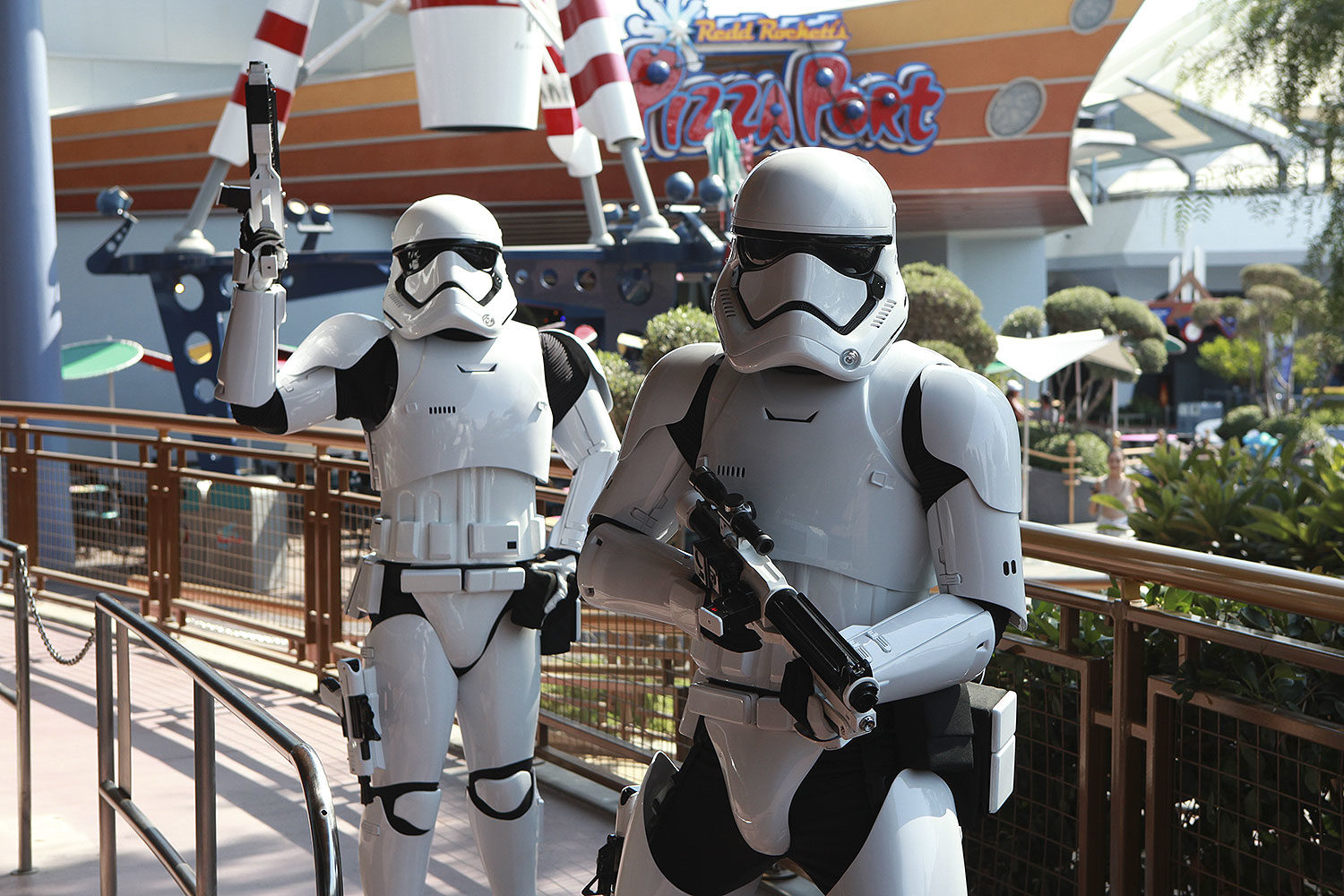 HAUNTED MANSION HOLIDAY
No changes to Space Mountain Ghost Galaxy but Haunted Mansion Holiday always features a new gingerbread mansion every year.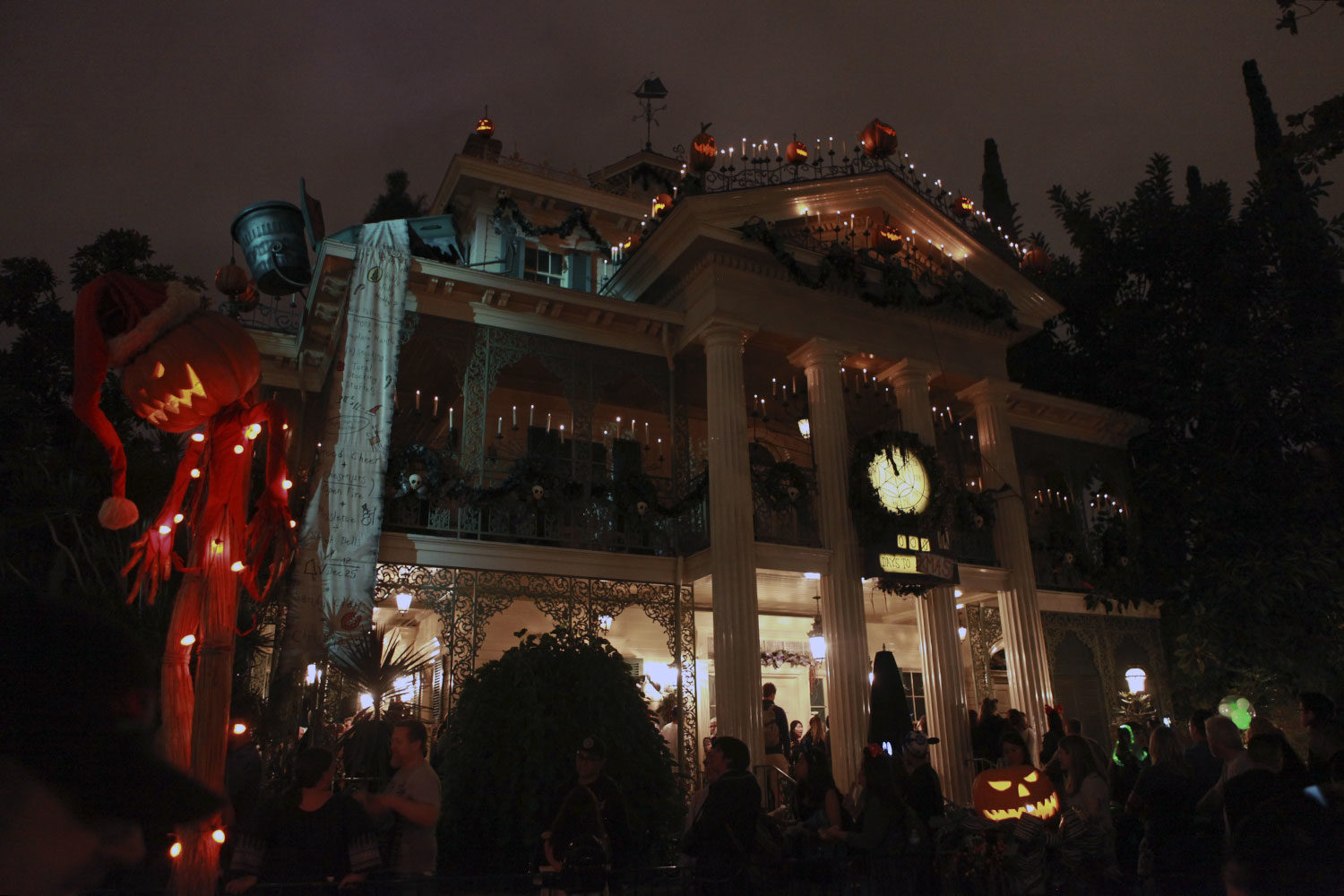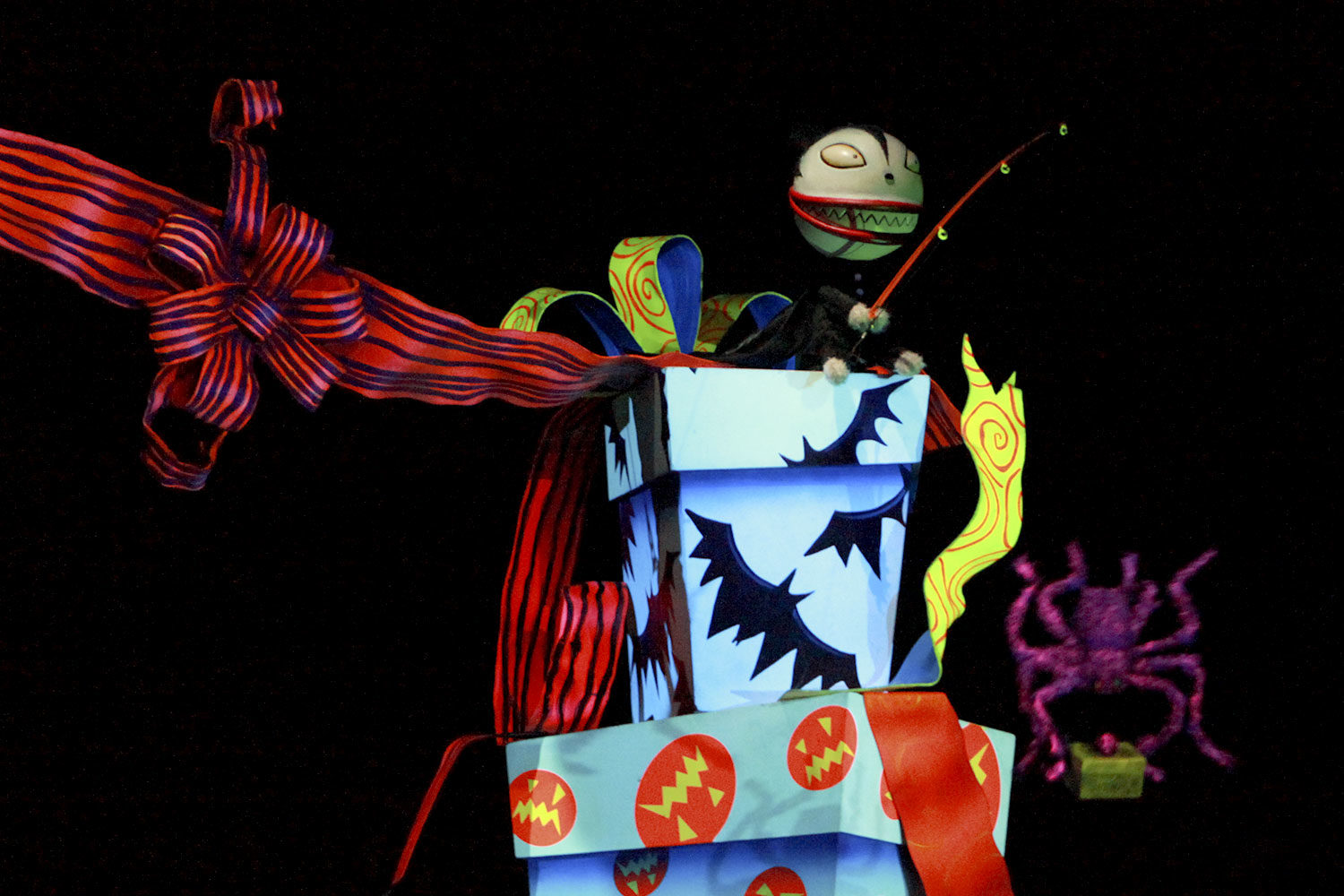 It's Oogie Boogie!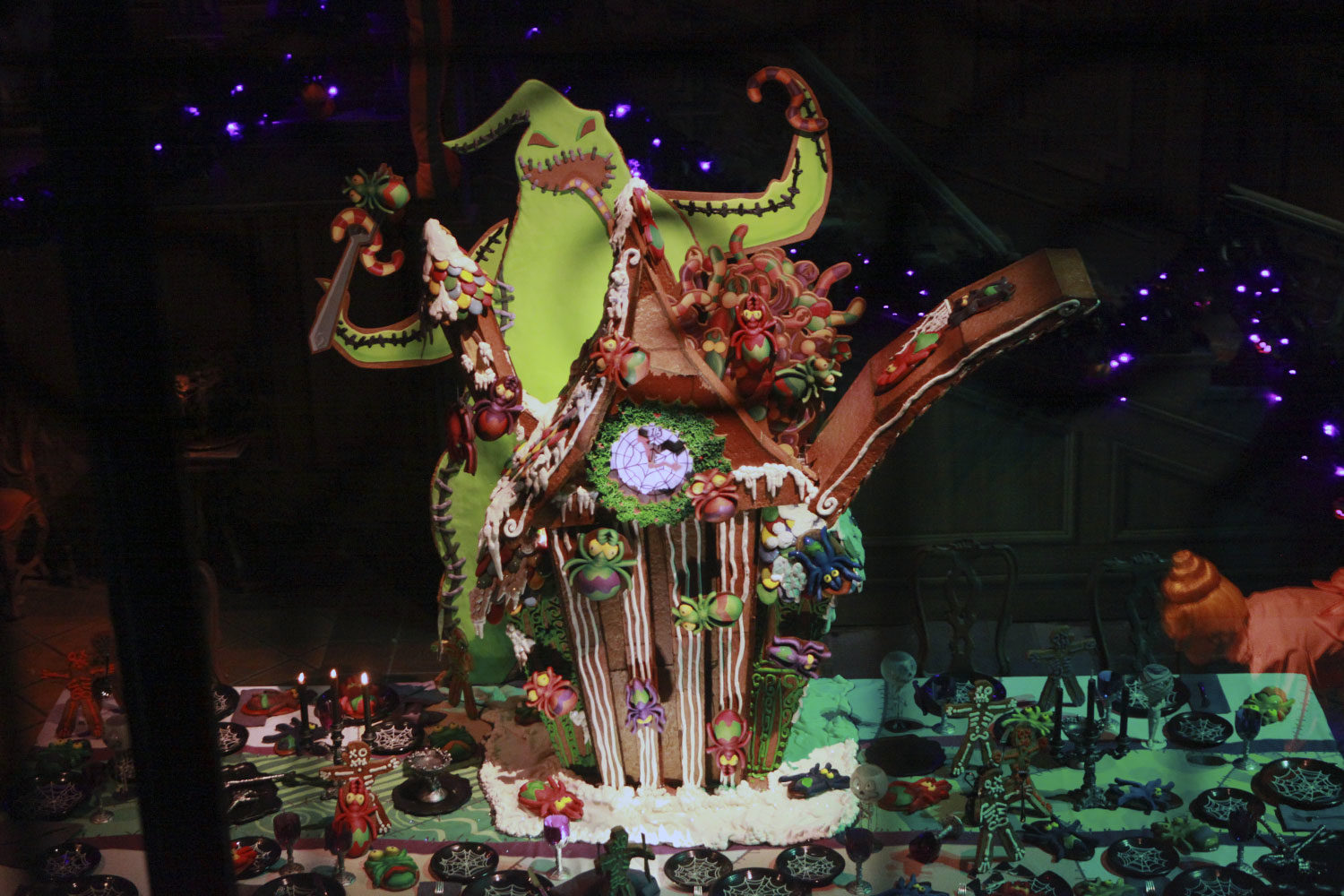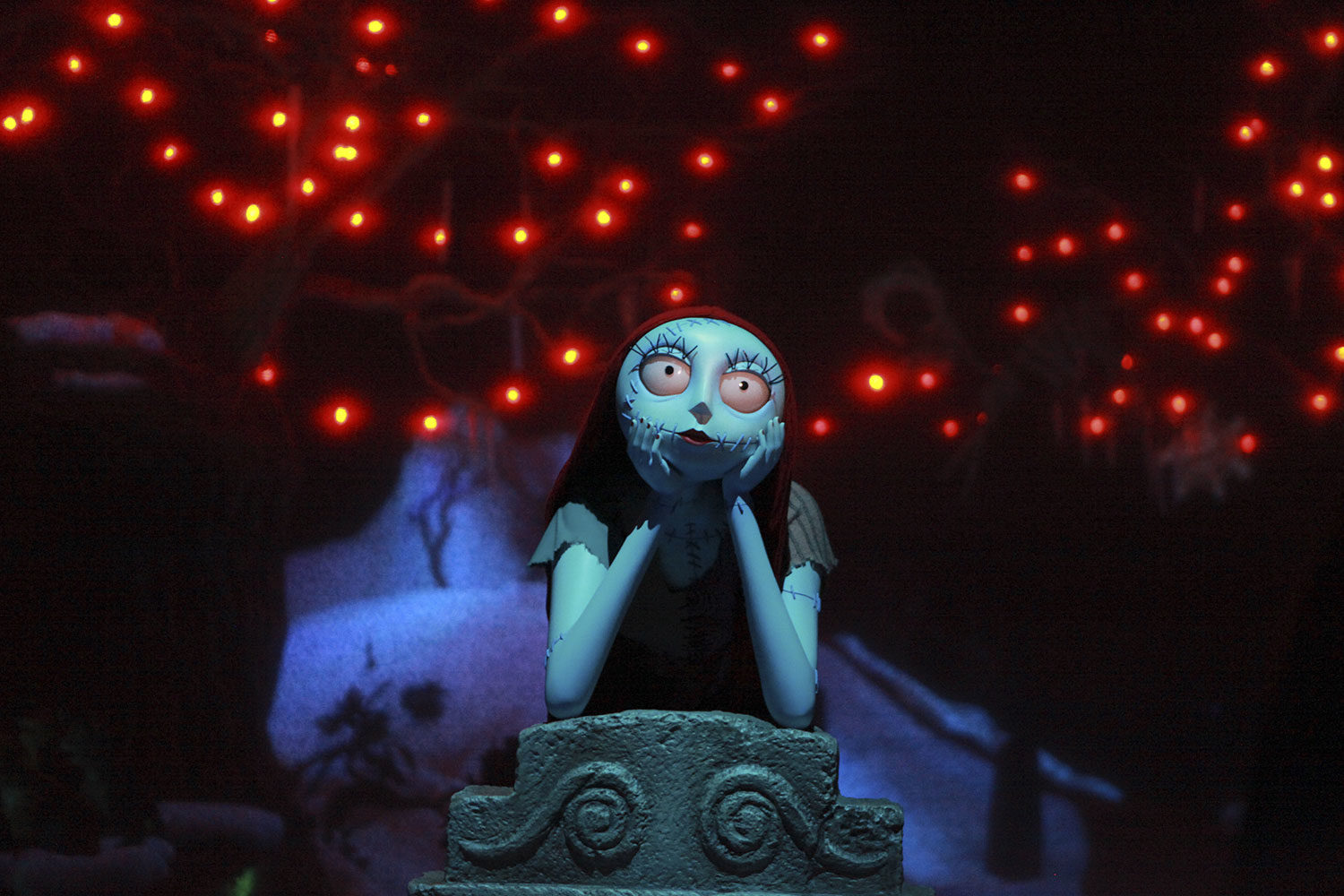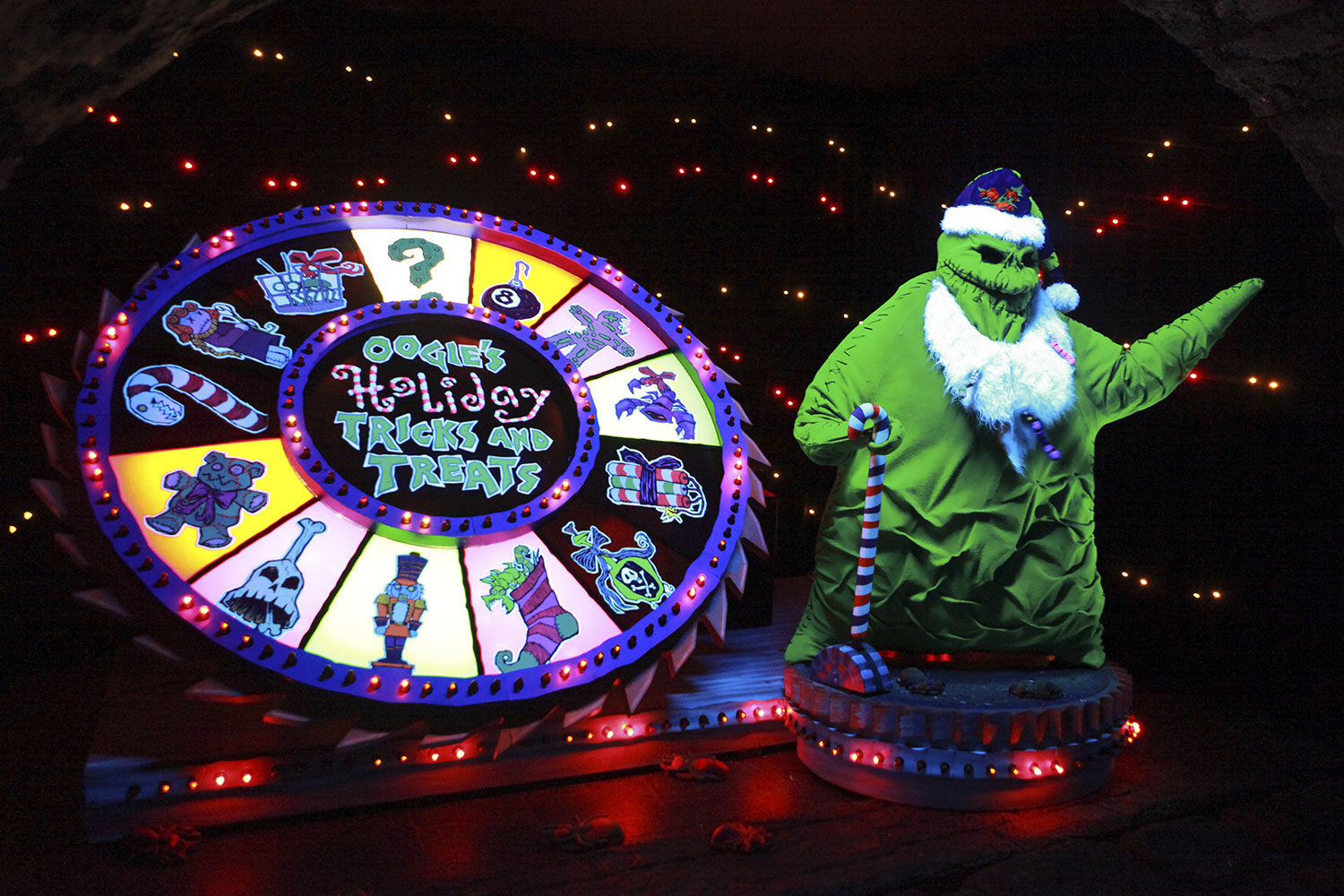 DOWNTOWN DISNEY
A portion of Downtown Disney is preparing for a new Star Wars Virtual Reality experience in the location where Vault 28 and Fossil was. They're only now starting to build so it may not be ready until next month. Meanwhile, art featuring The Last Jedi adorns the World of Disney shop.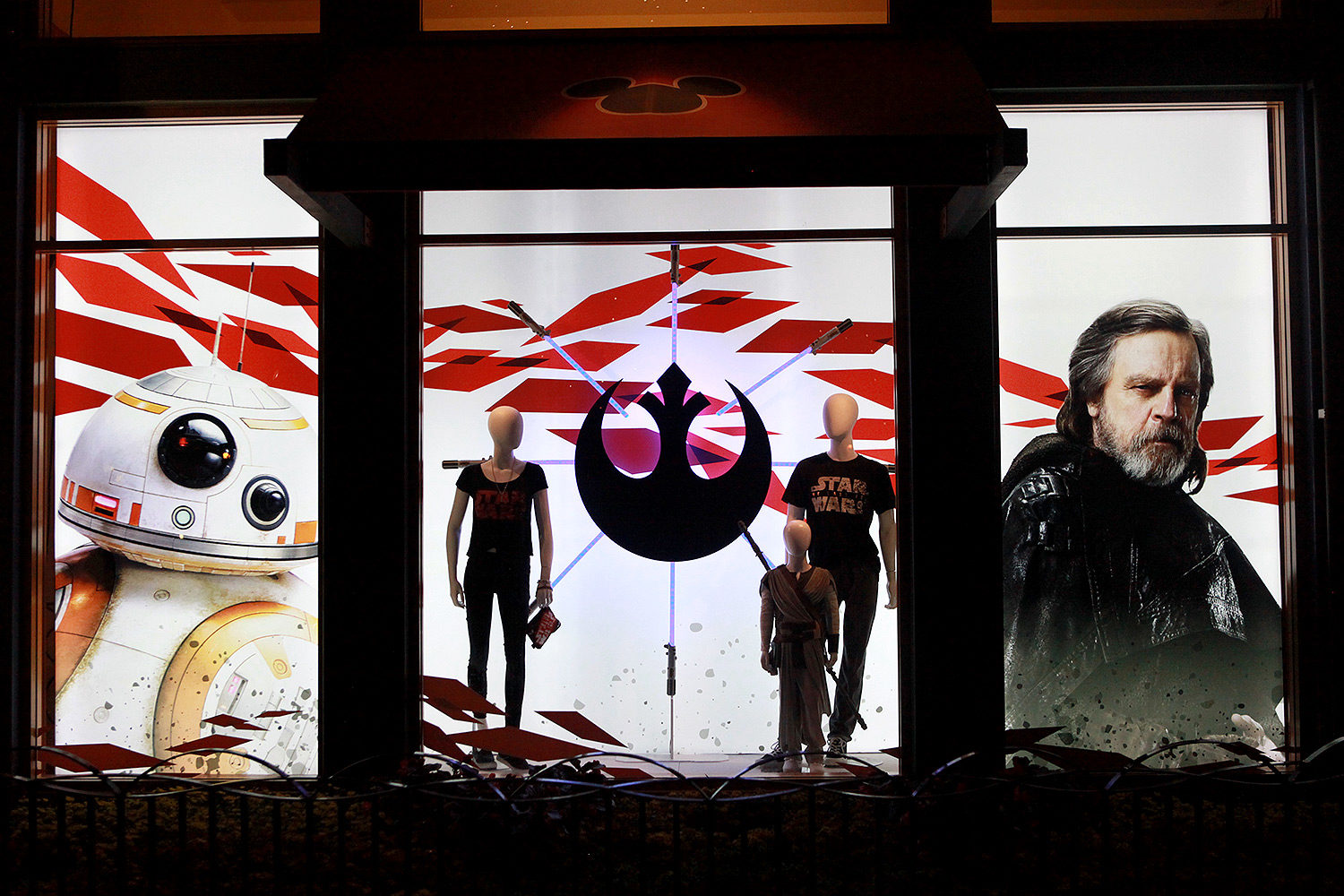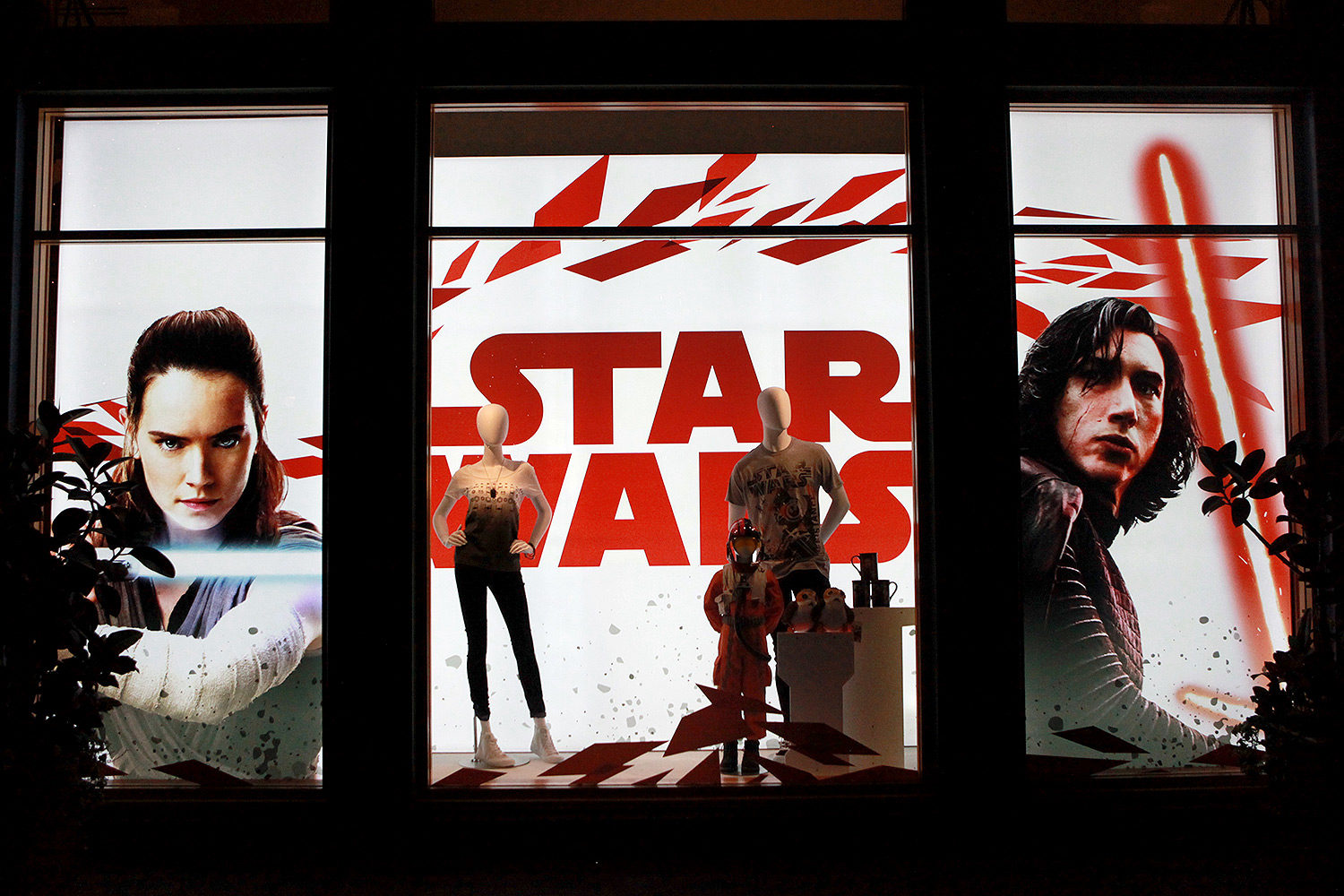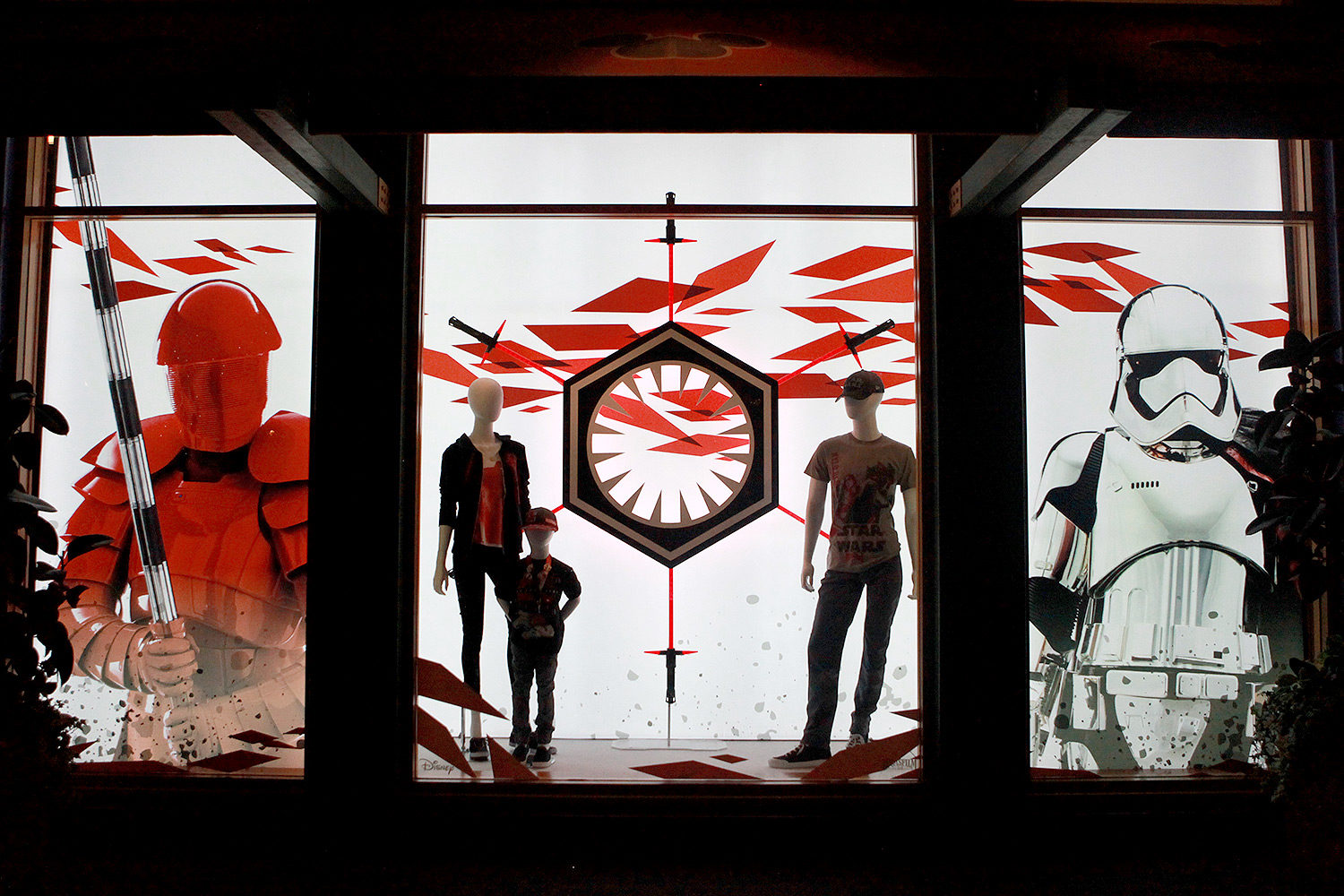 BOO FOR DCA
Disney California Adventure really ramped up the screams this year with either décor or attractions themed to Halloween. It's been a popular draw this year so it only makes sense if they're able to keep building on it next year!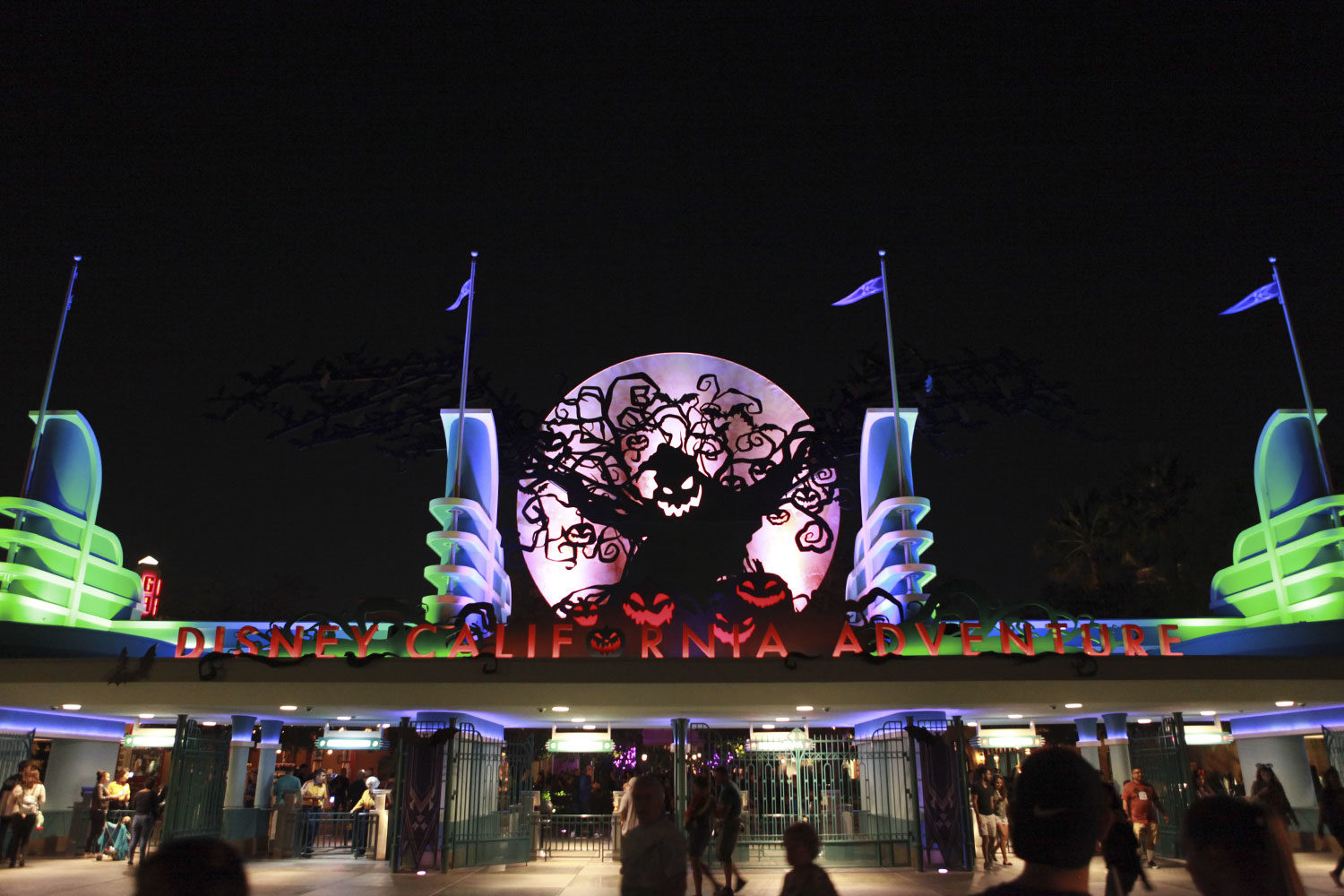 Buena Vista Street sets it off with a spooky entrance featuring Oogie Boogie. He'll occasionally have something witty to say and while it is a great visual, there really isn't anything themed to The Nightmare Before Christmas in DCA. Still, I like where they're going with it. The land itself is decorated in purple and it really comes alive at night.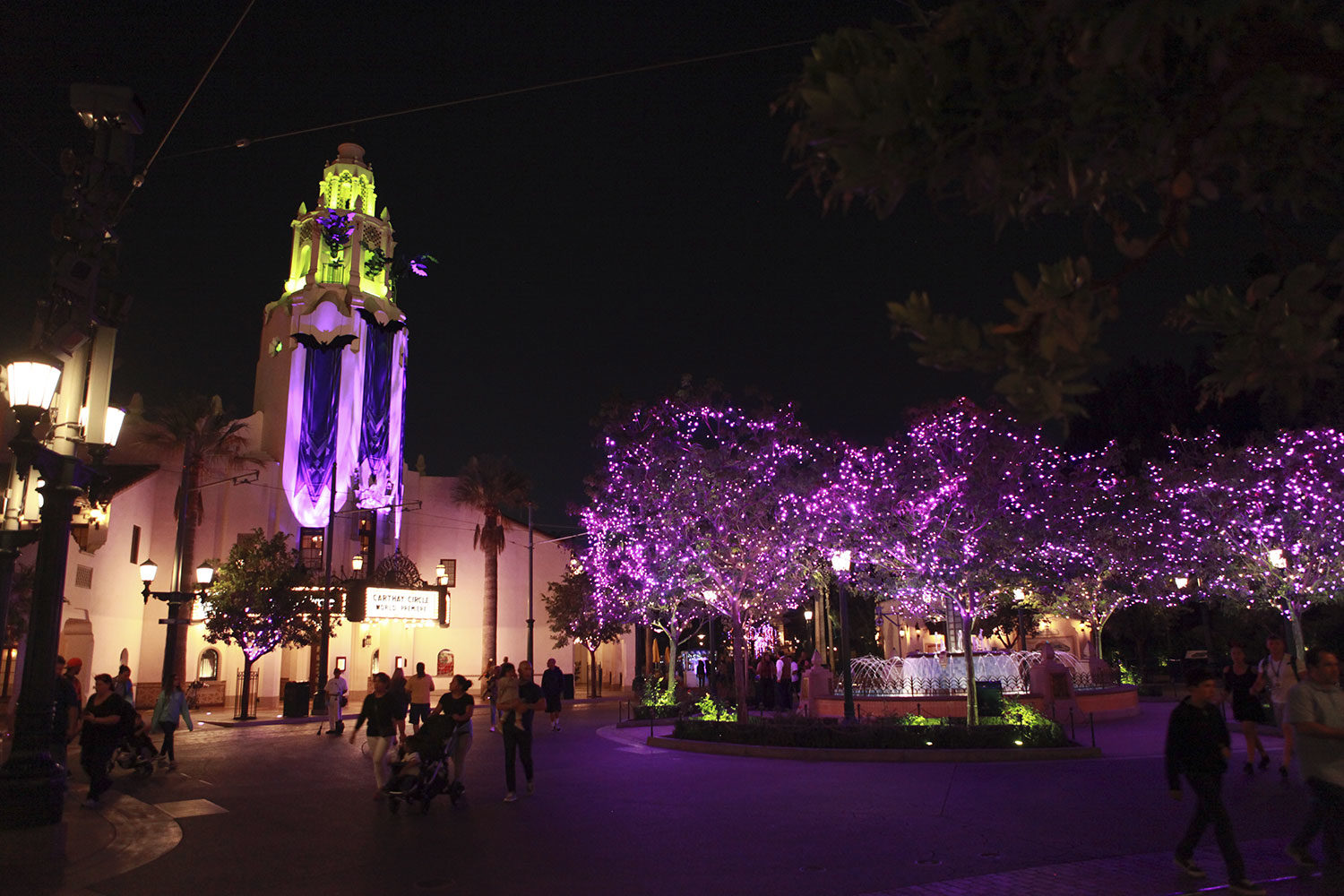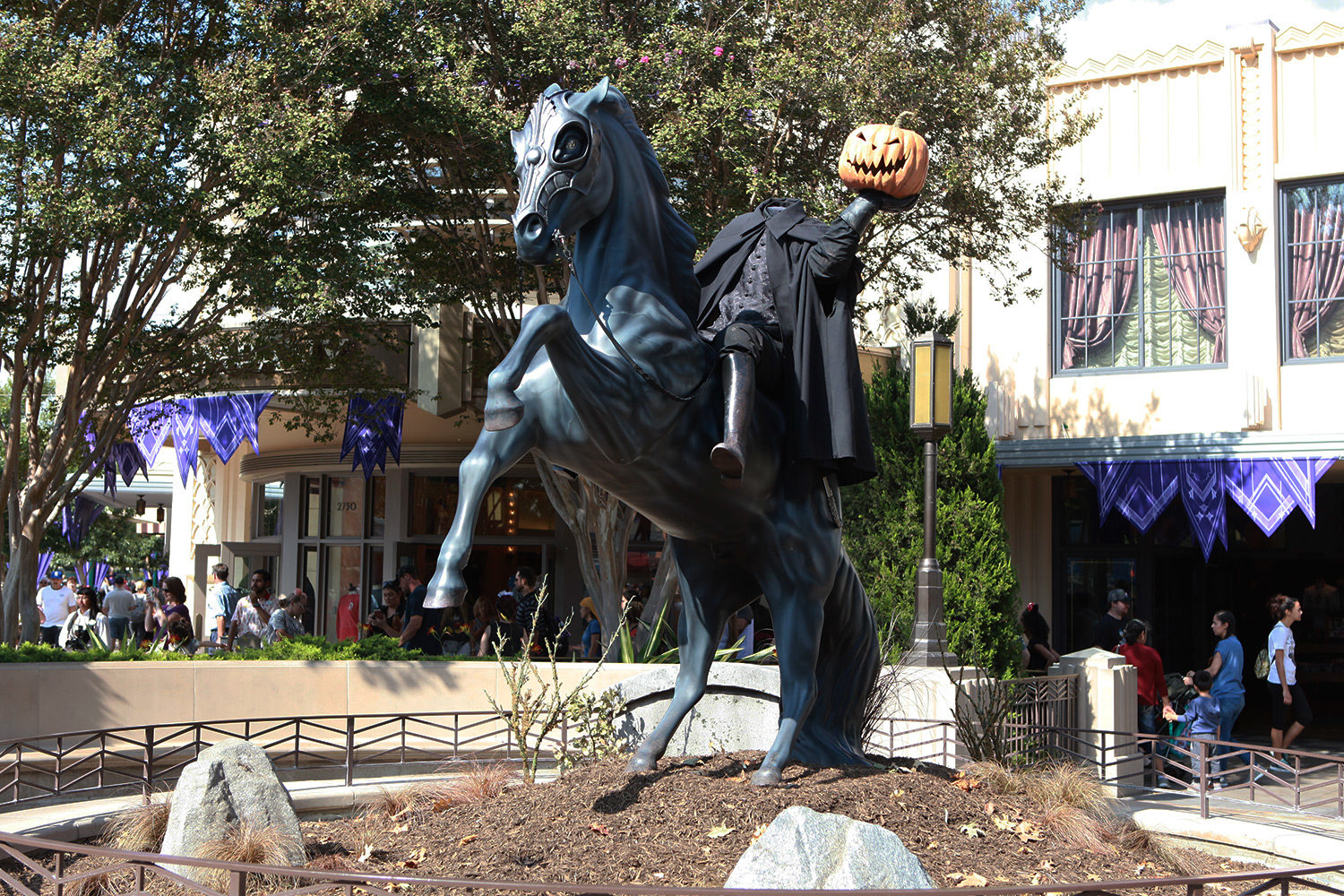 The statue of the Headless Horseman is a very cool and terrifying sight.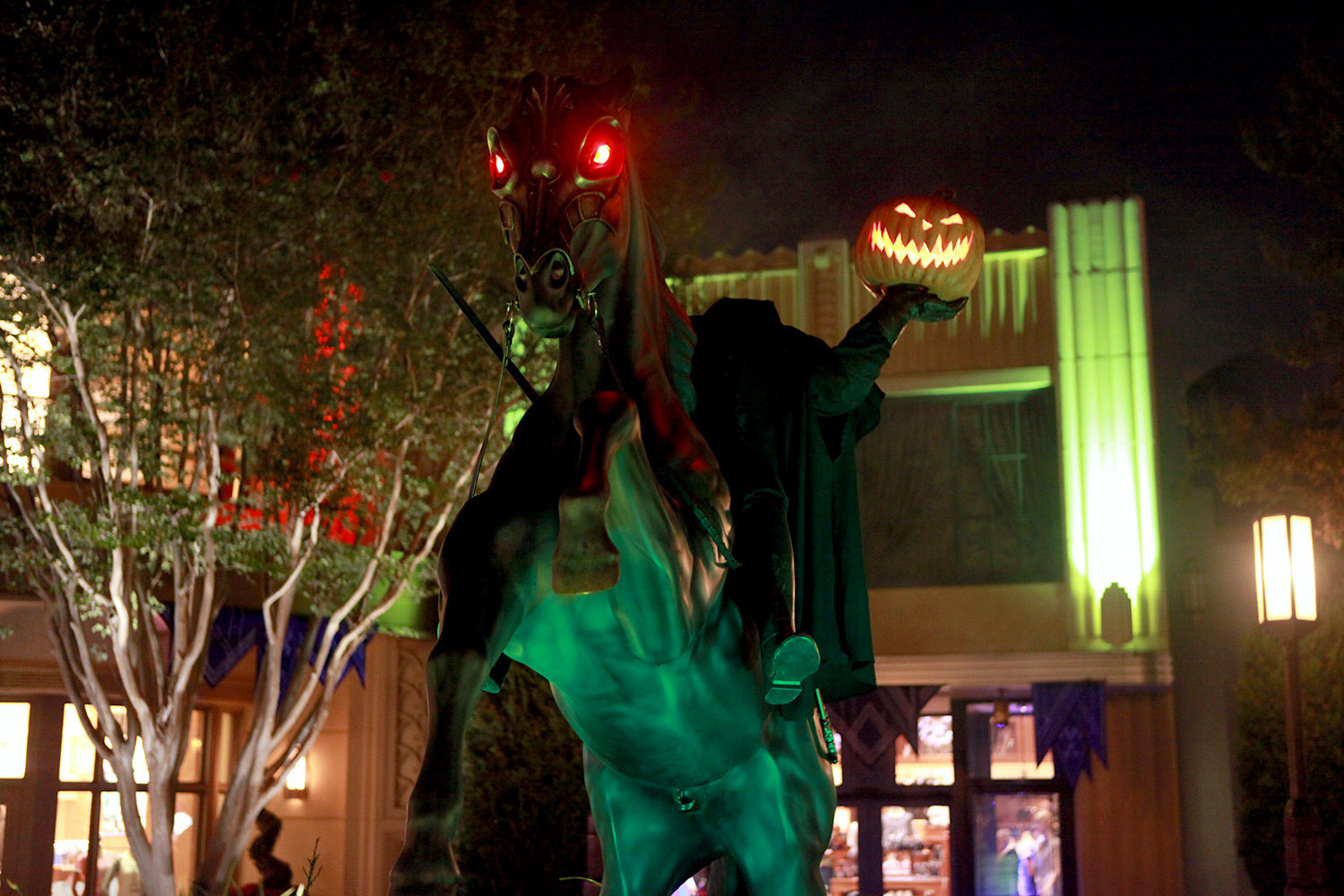 By day, Buena Vista Street is where you can encounter Mickey and Pals in their Buena Vista Street costumes.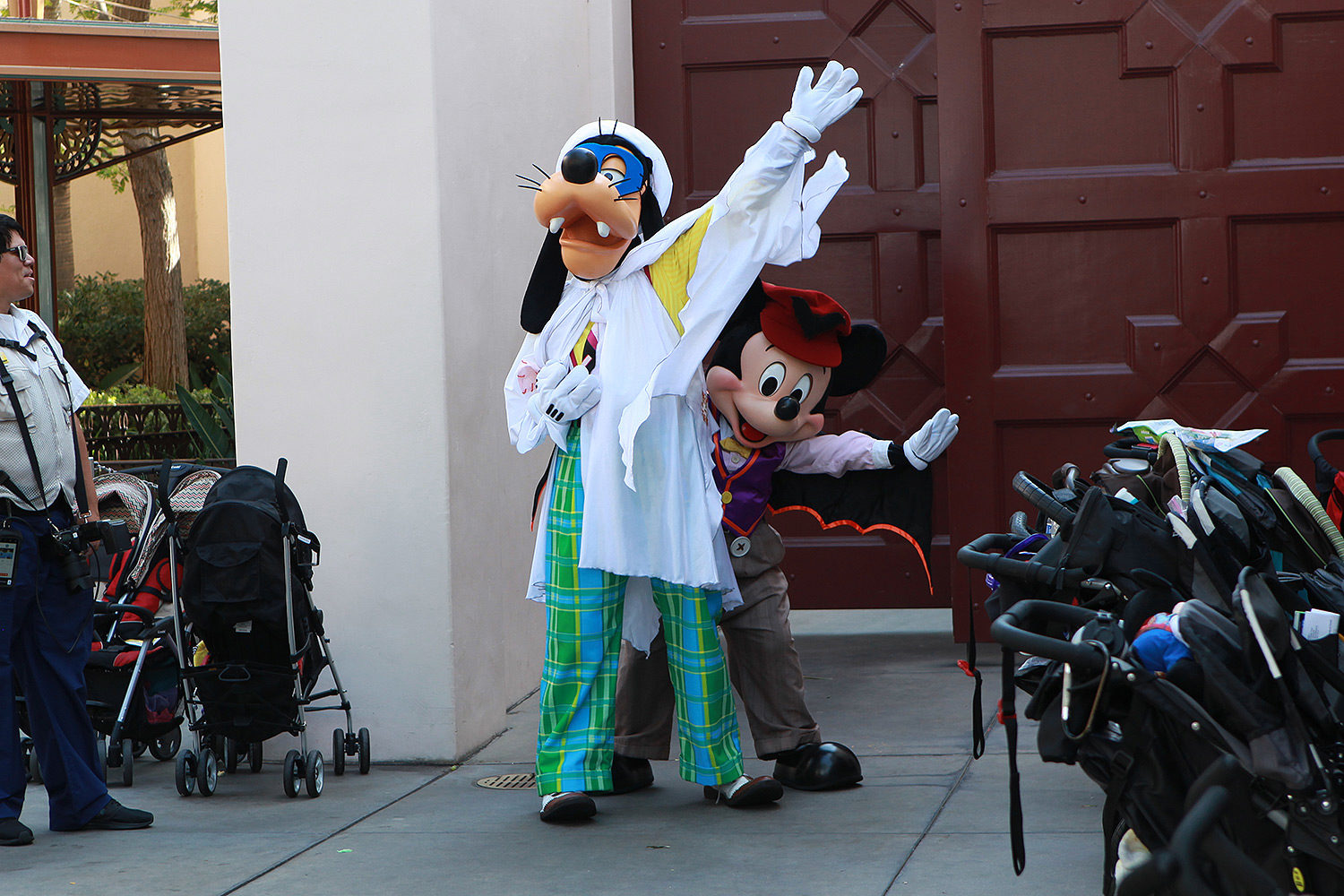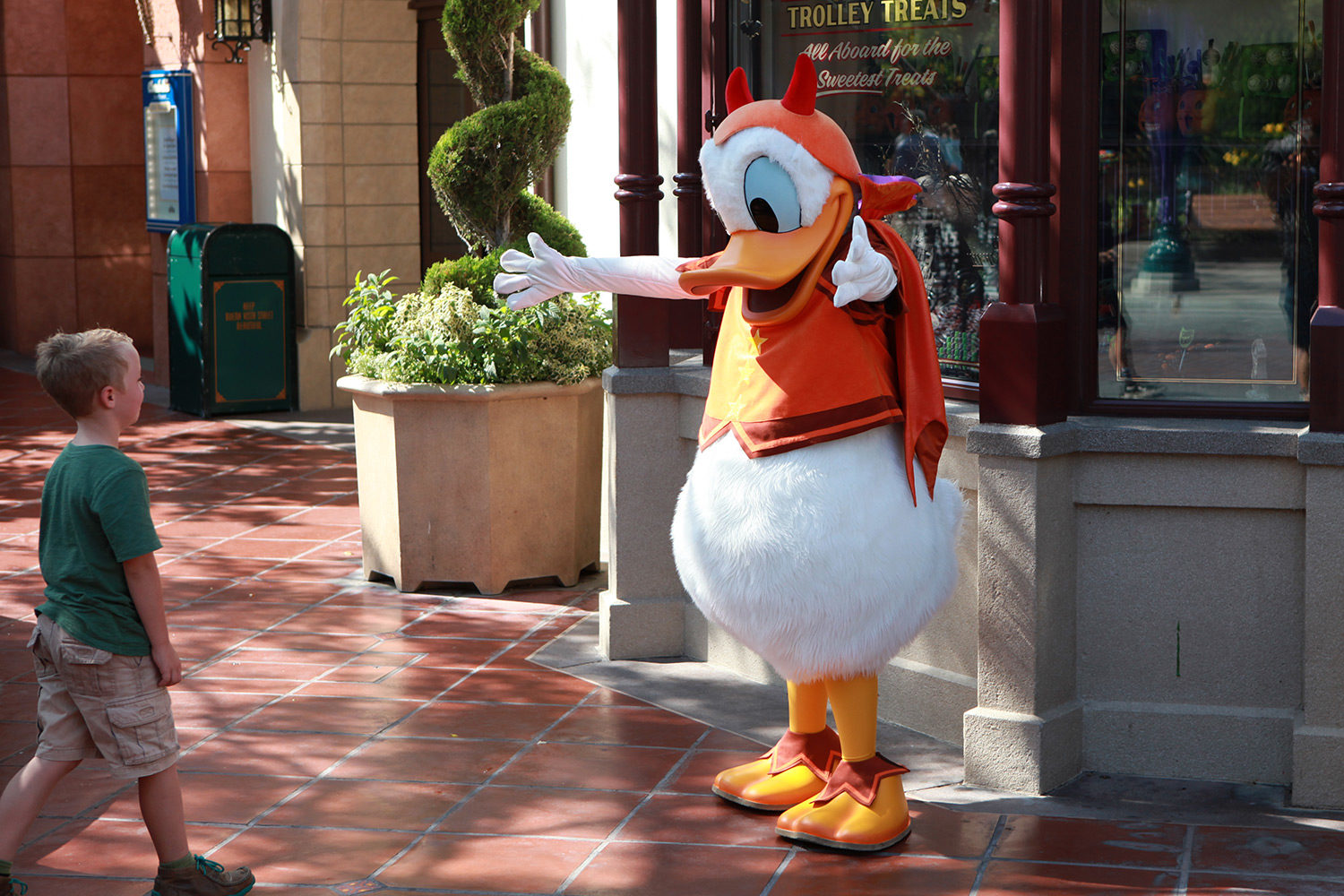 Bats seem friendlier in the day.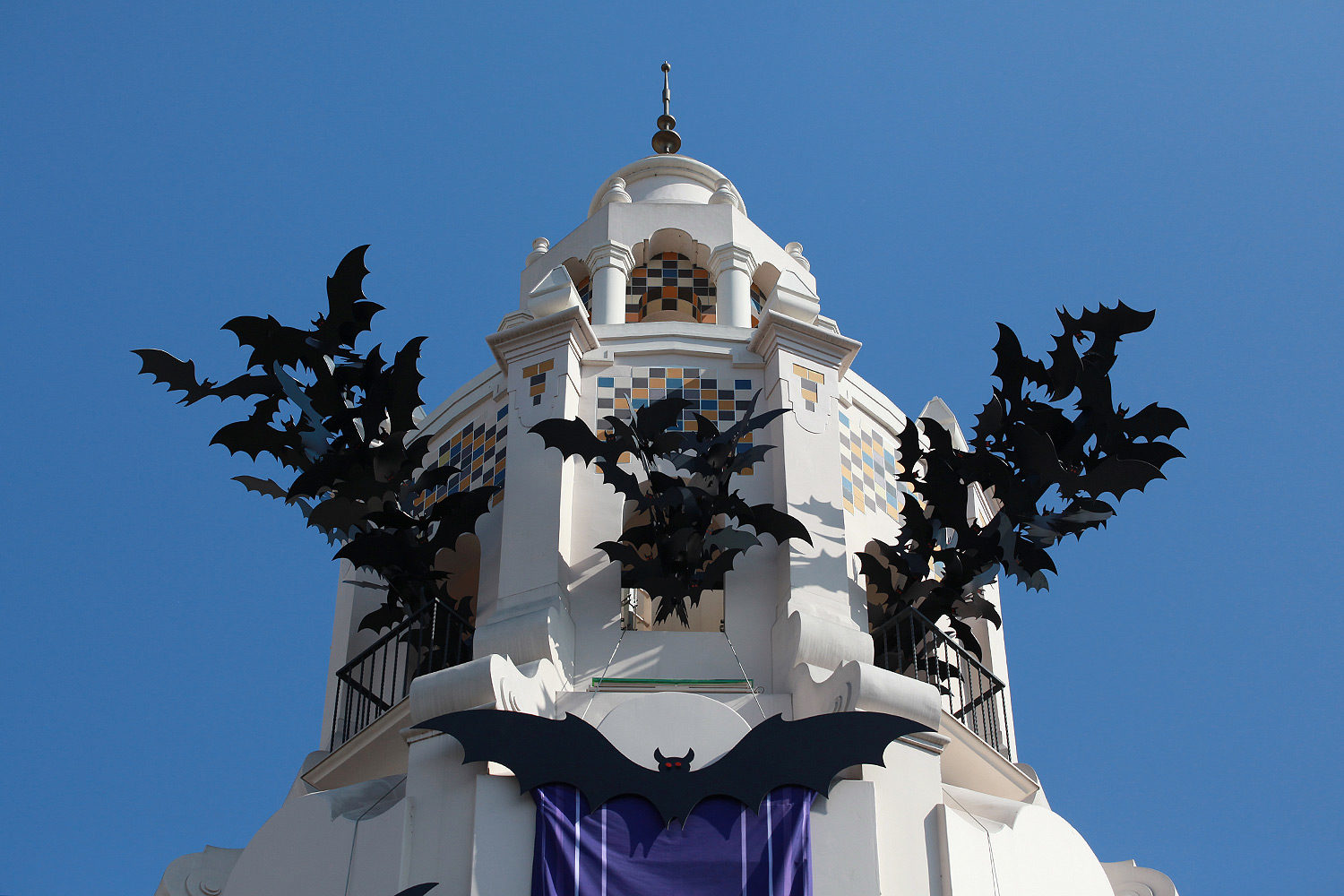 Headless Horseman during the day.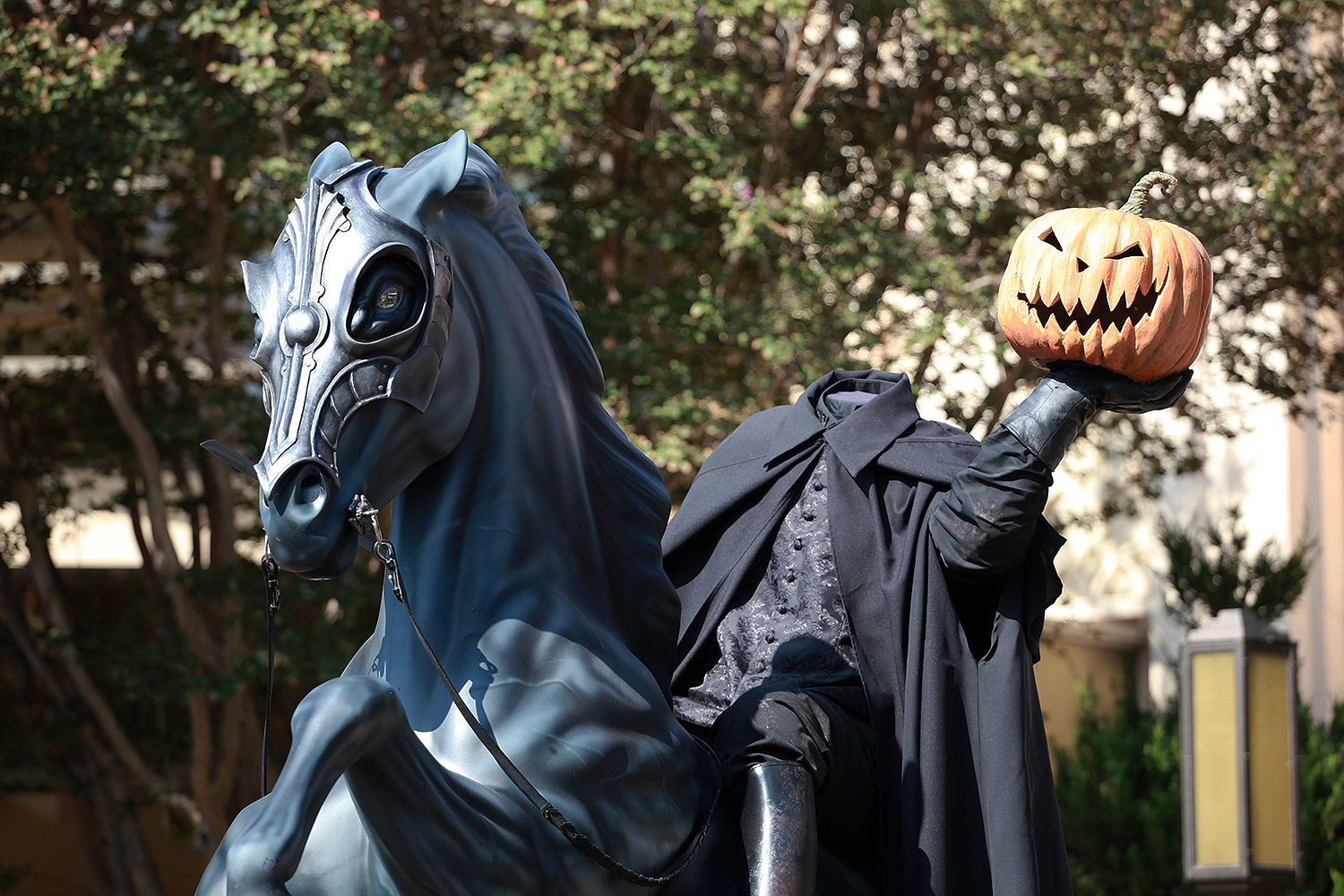 CARS LAND CELEBRATES HAUL-O-WEEN
Over in Cars Land, they tricked up the entire land top to bottom and it is really something else.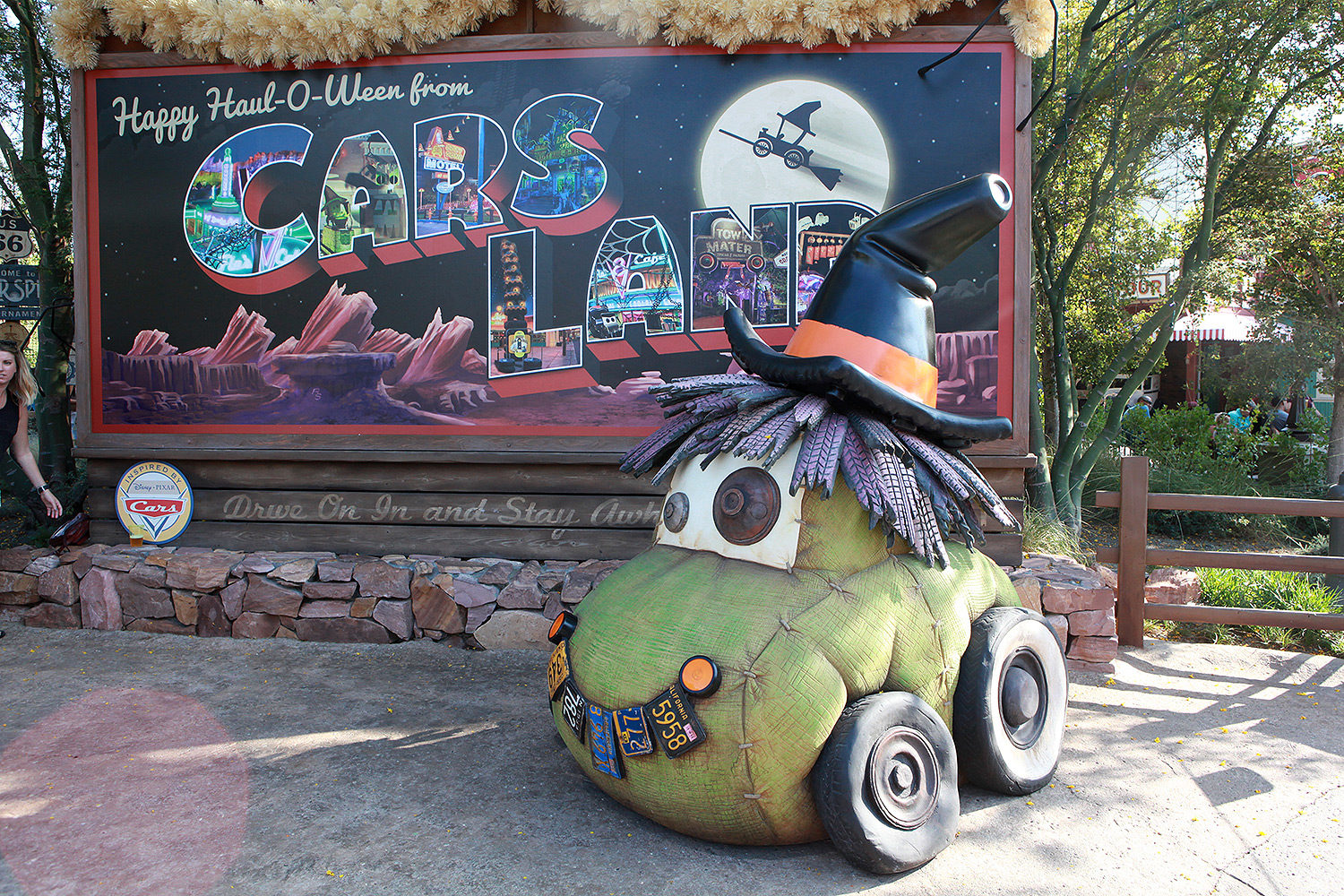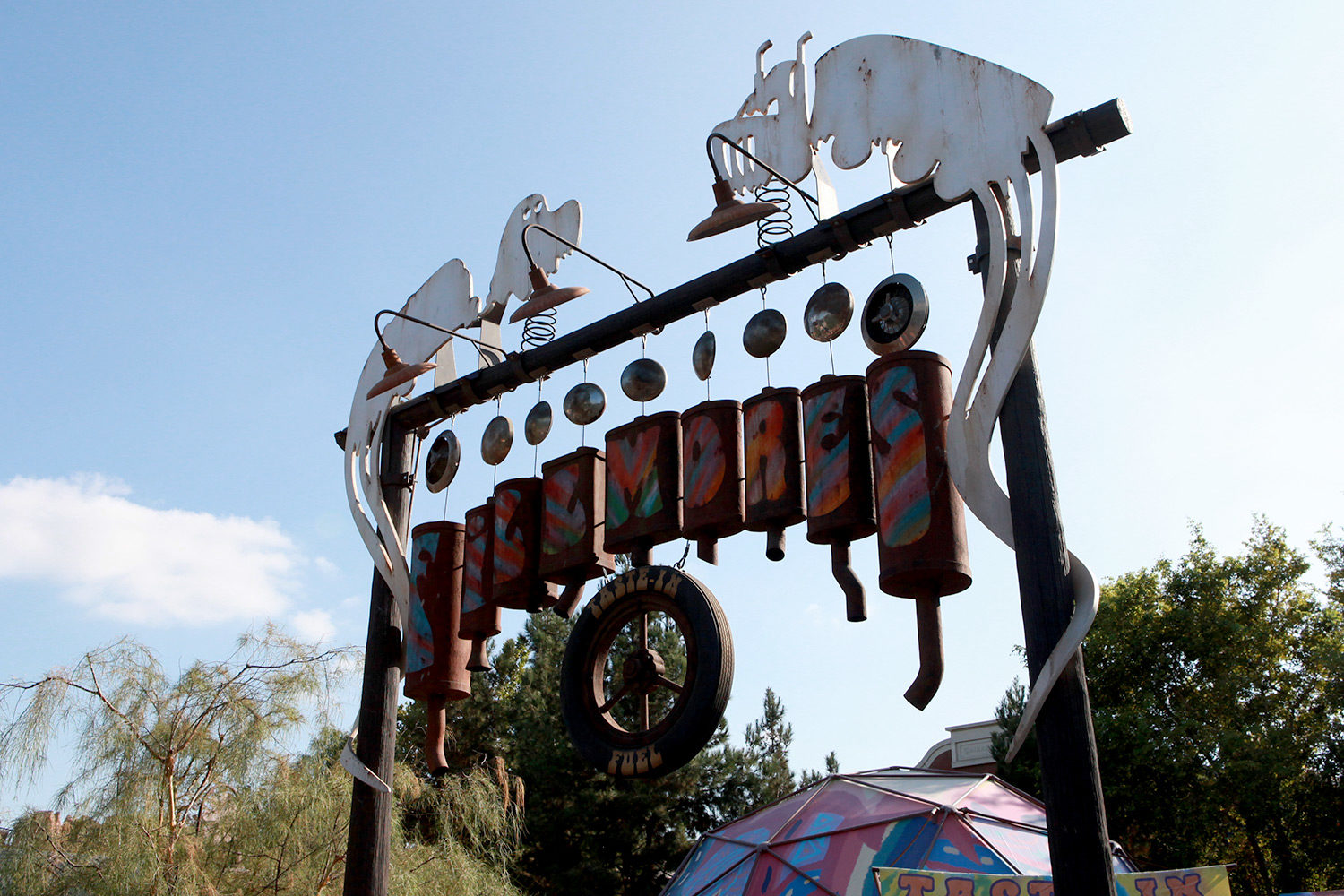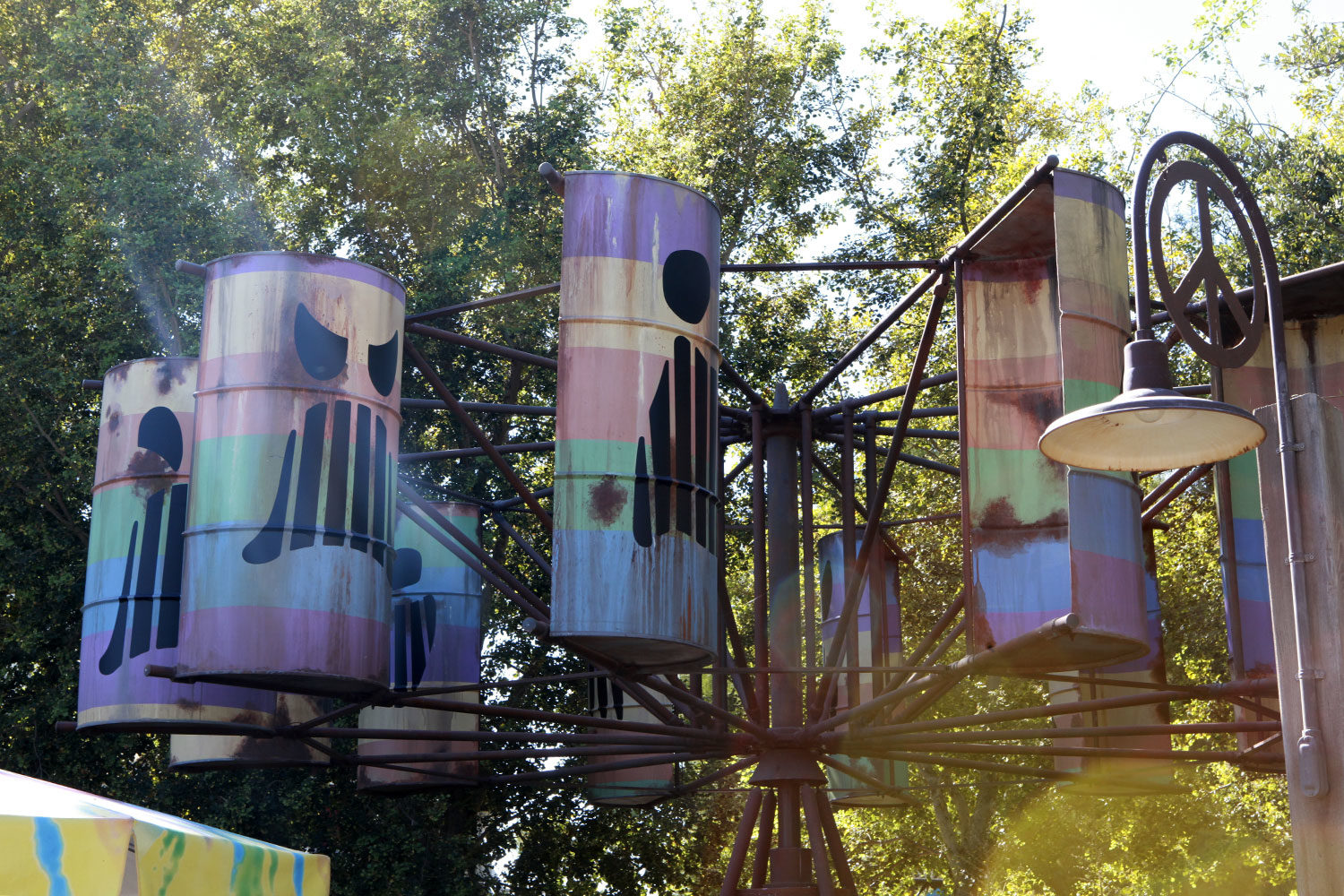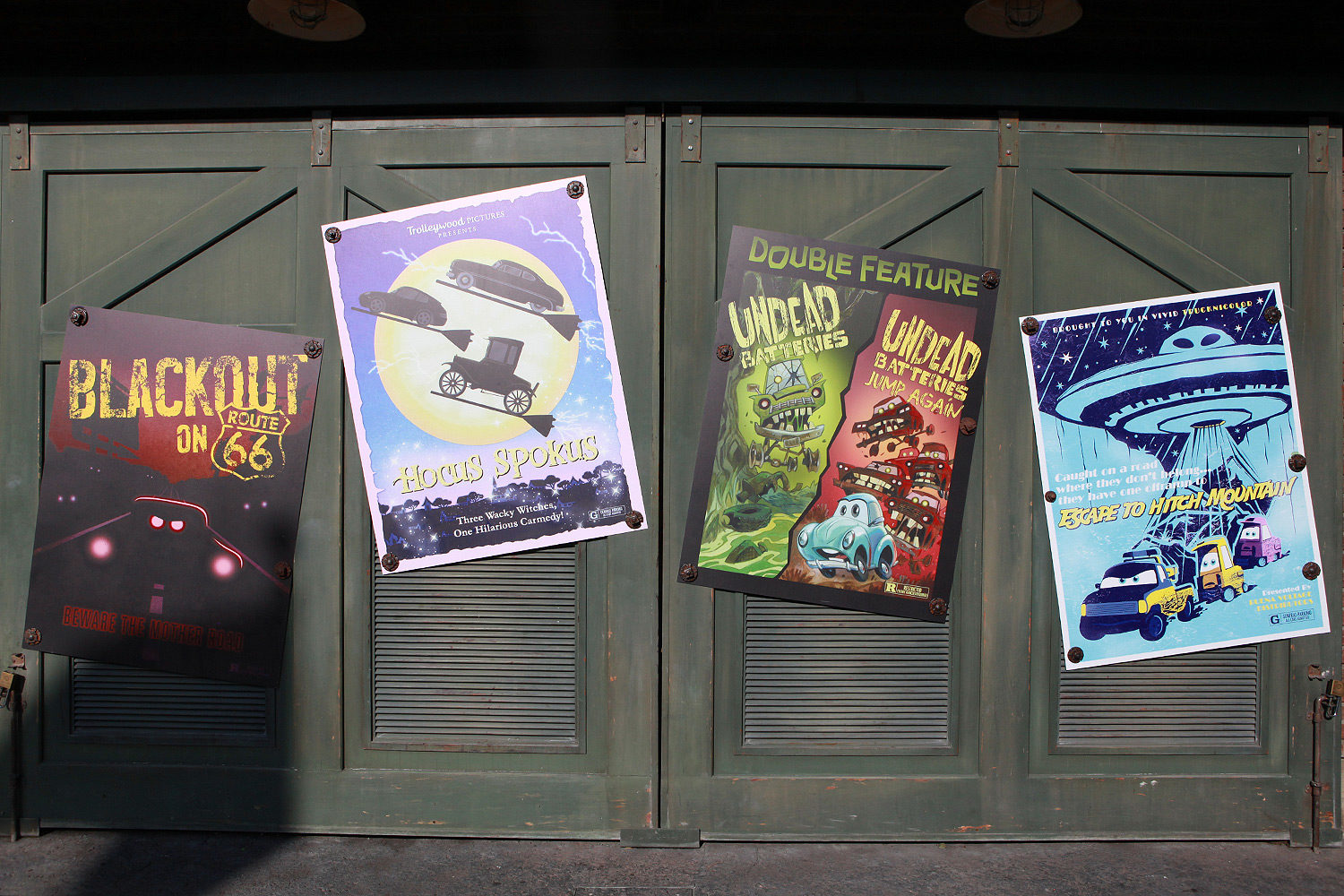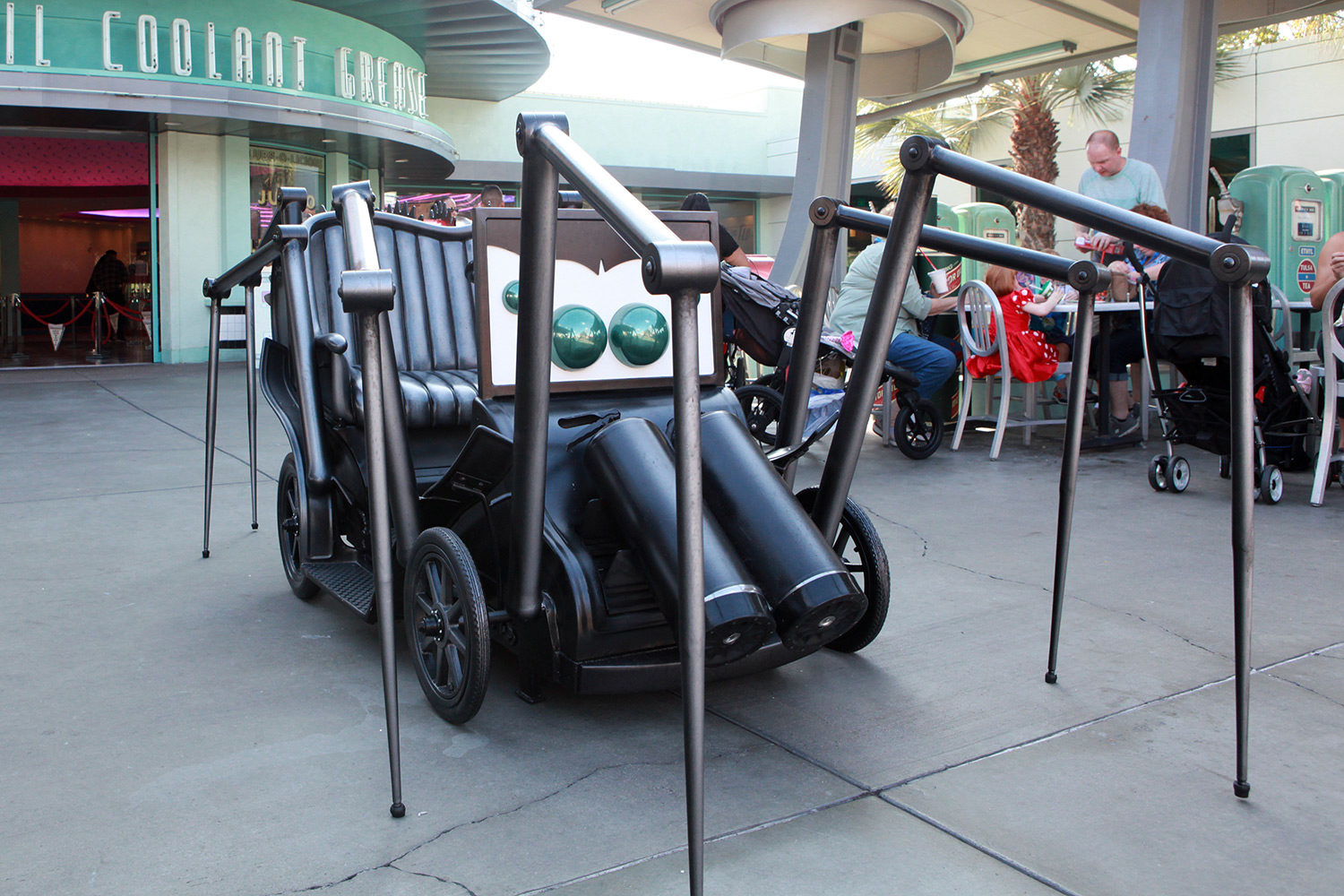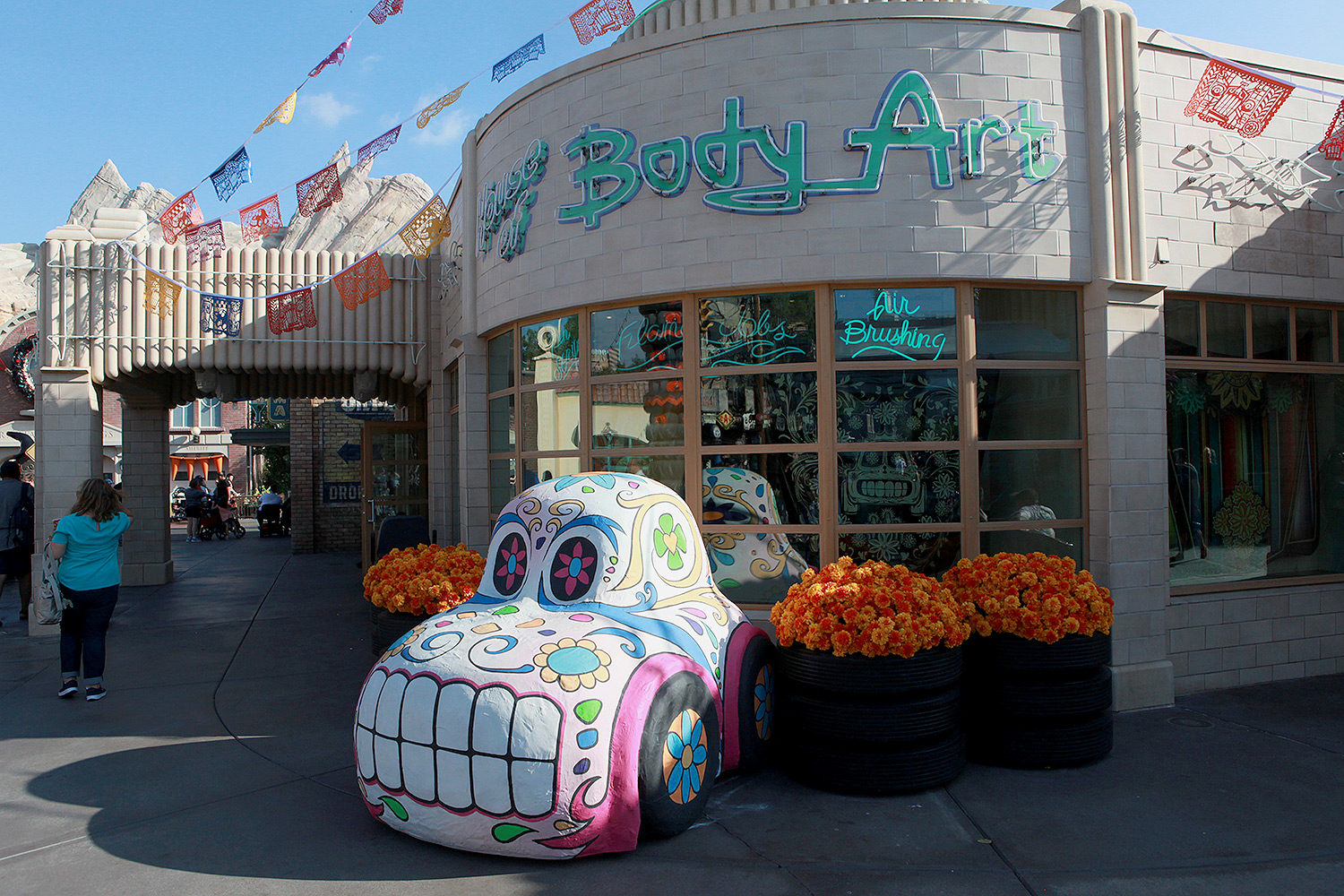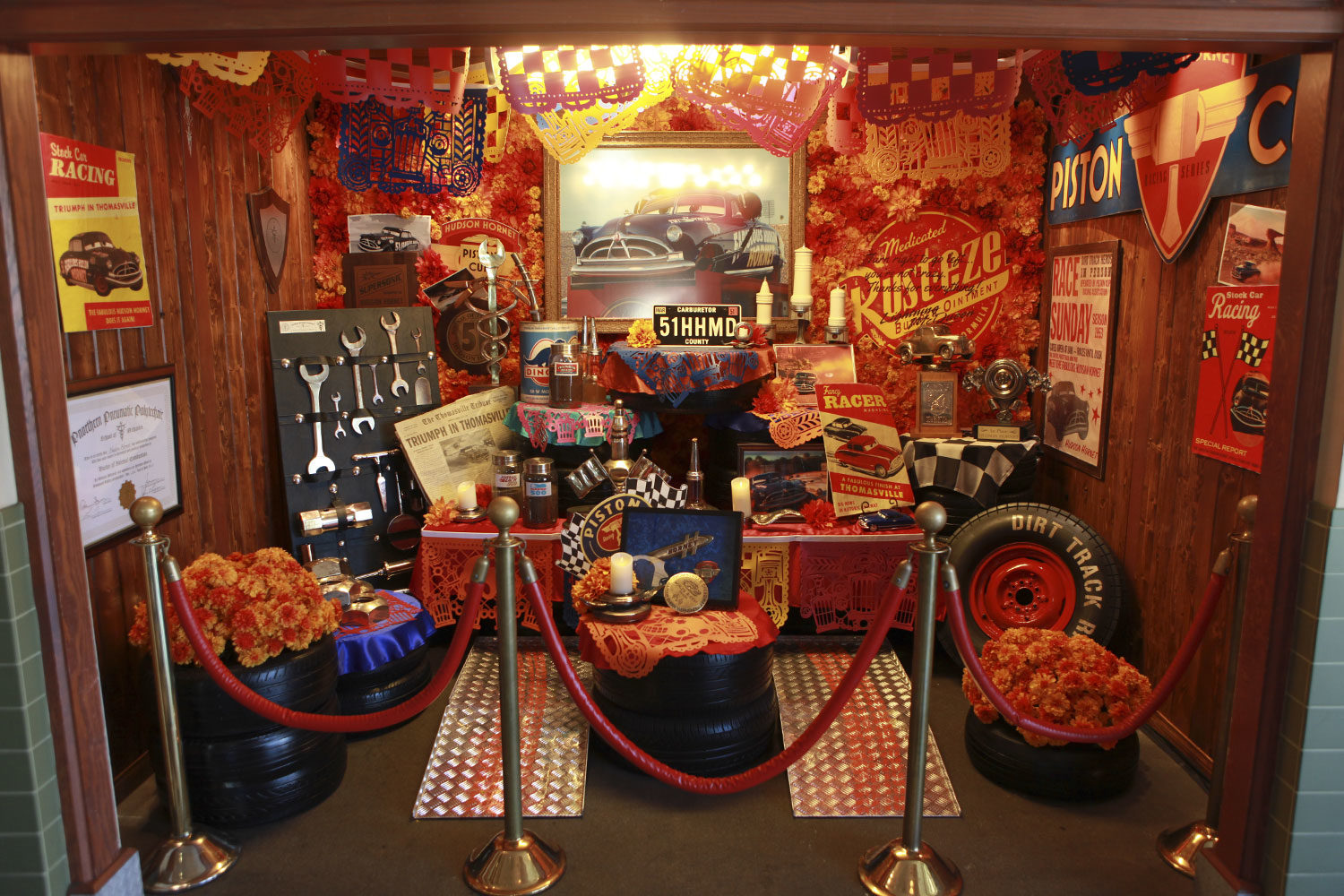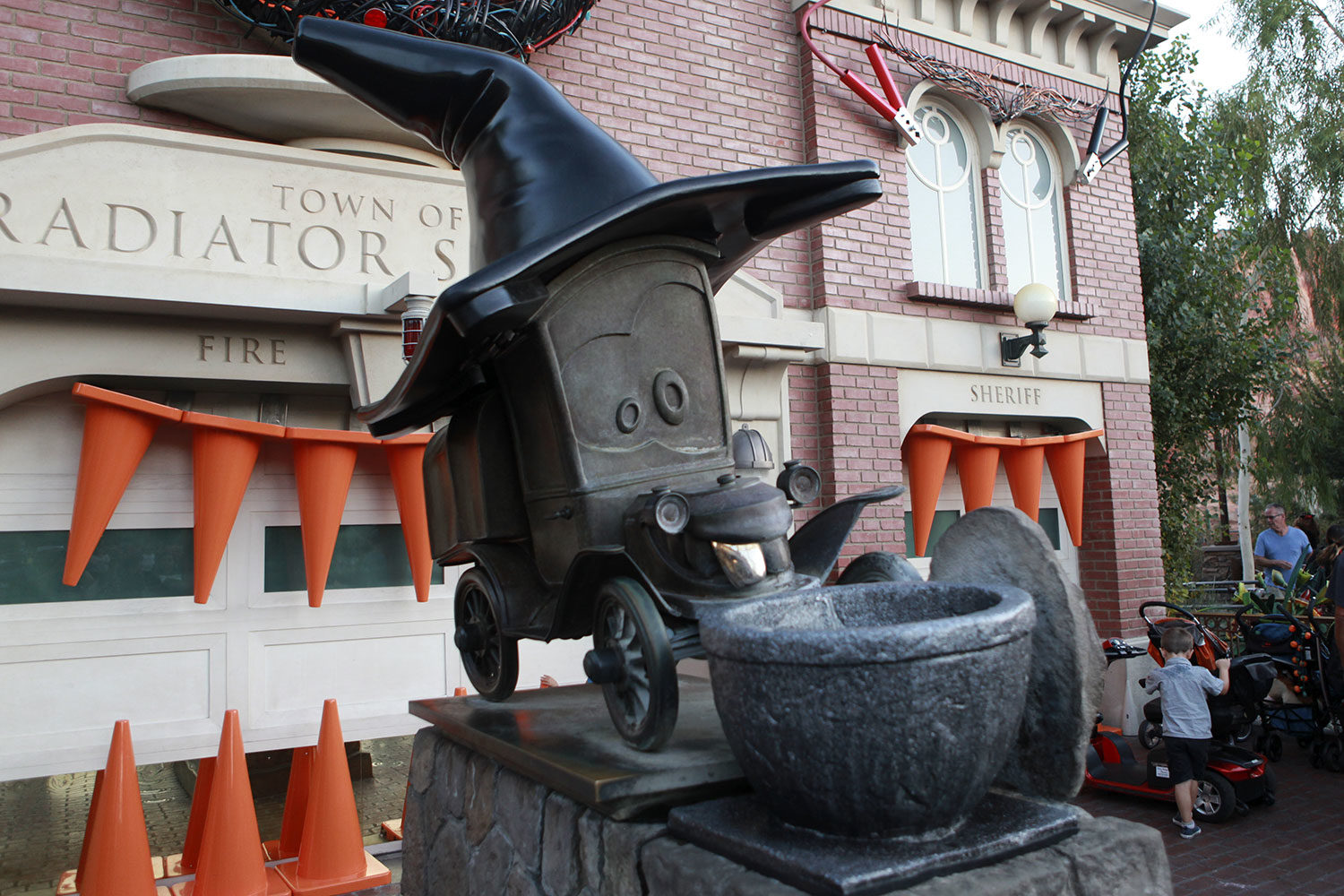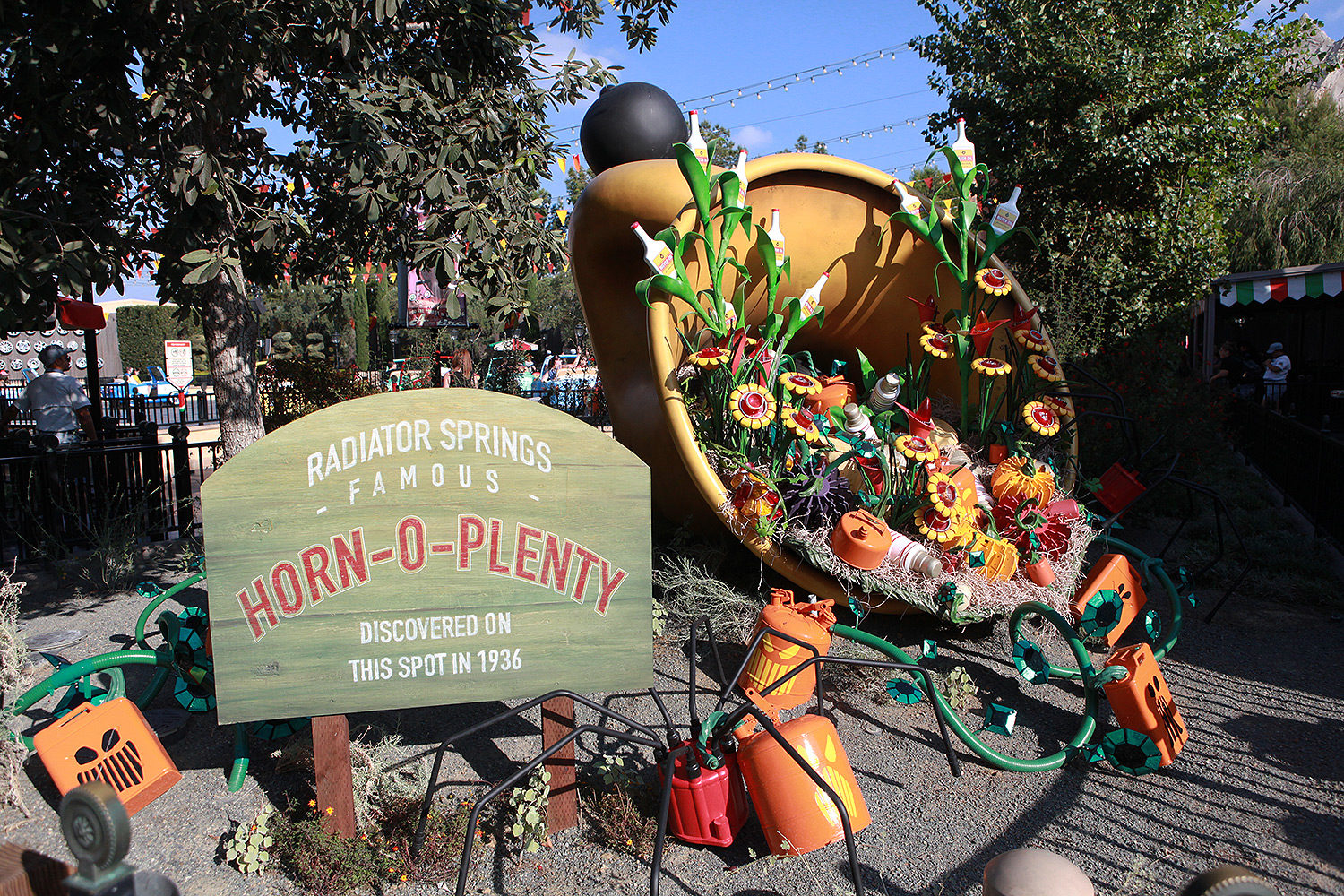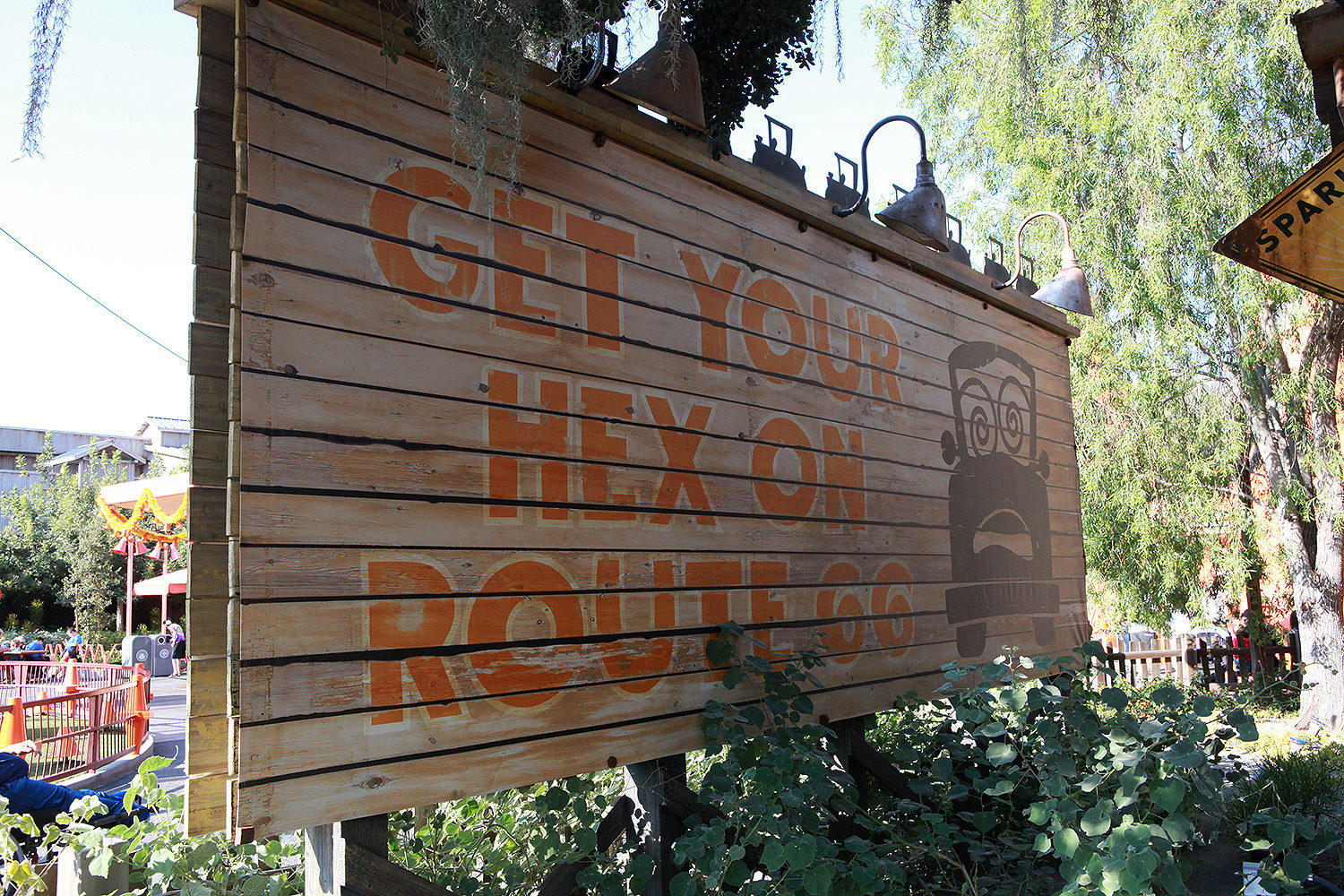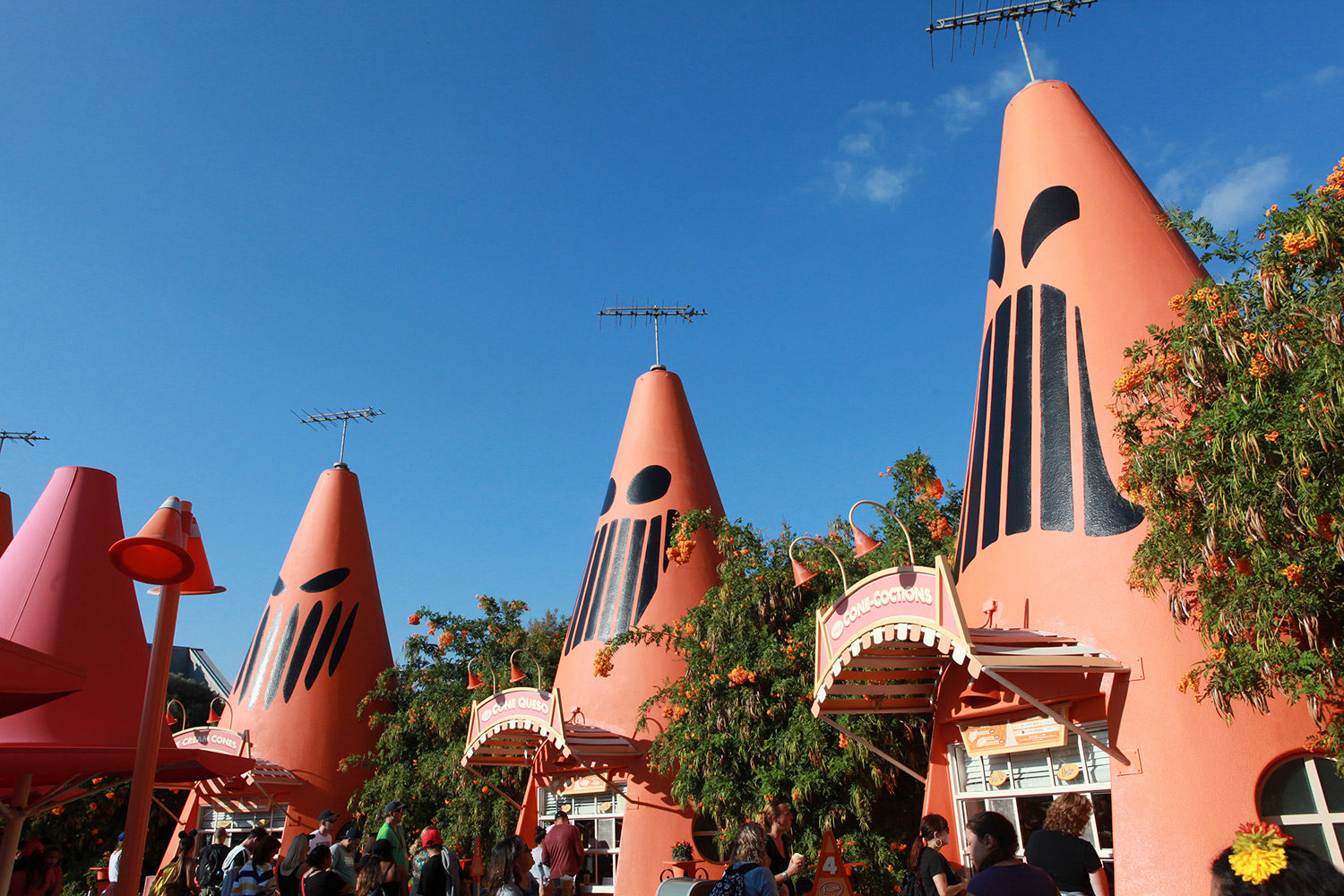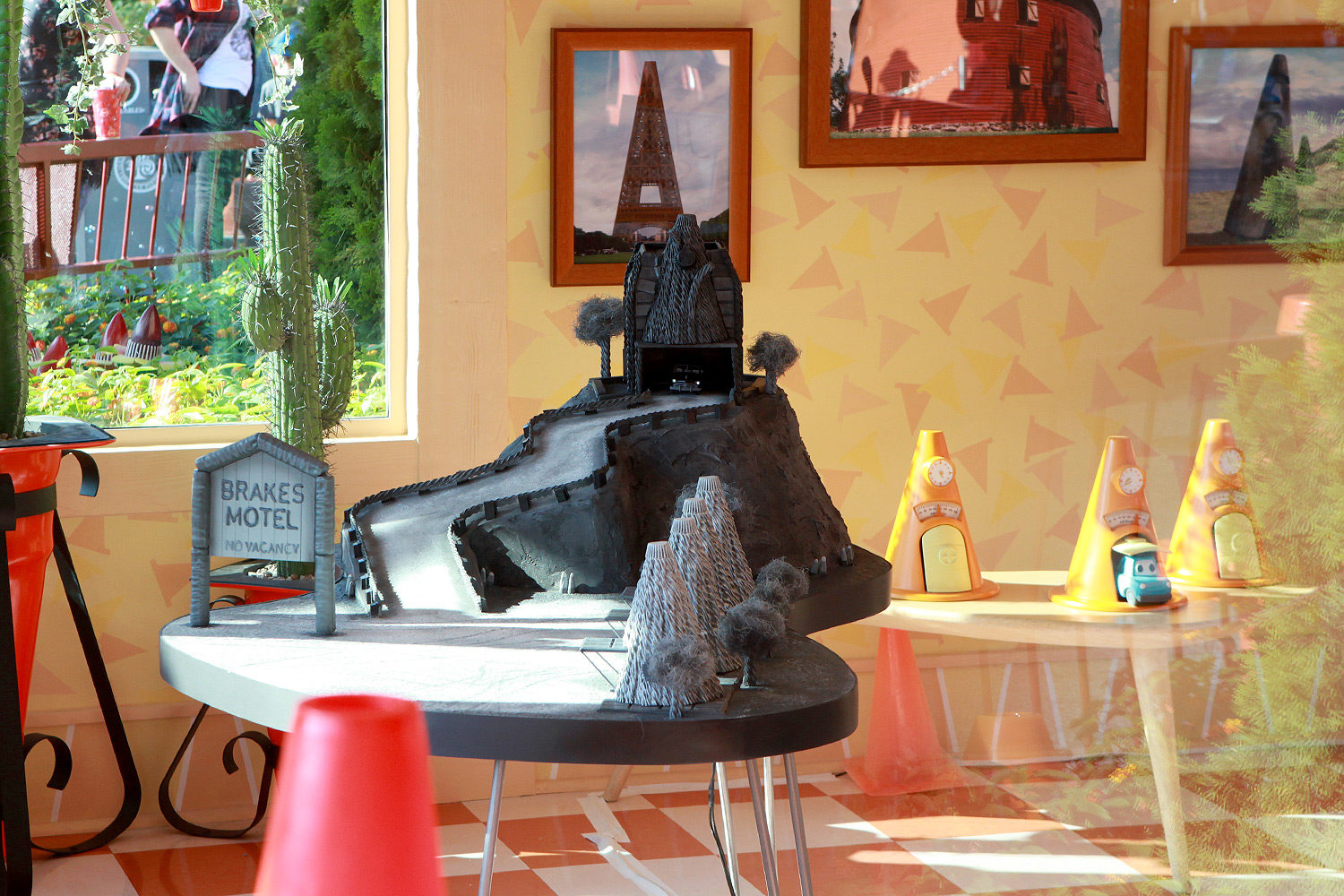 In the spirit of Haul-O-Ween, Mater turned his Junkyard Jamboree into a Graveyard Jambooree. The ride looks and operates the same, but with some spookier themed songs, still sung by Mater.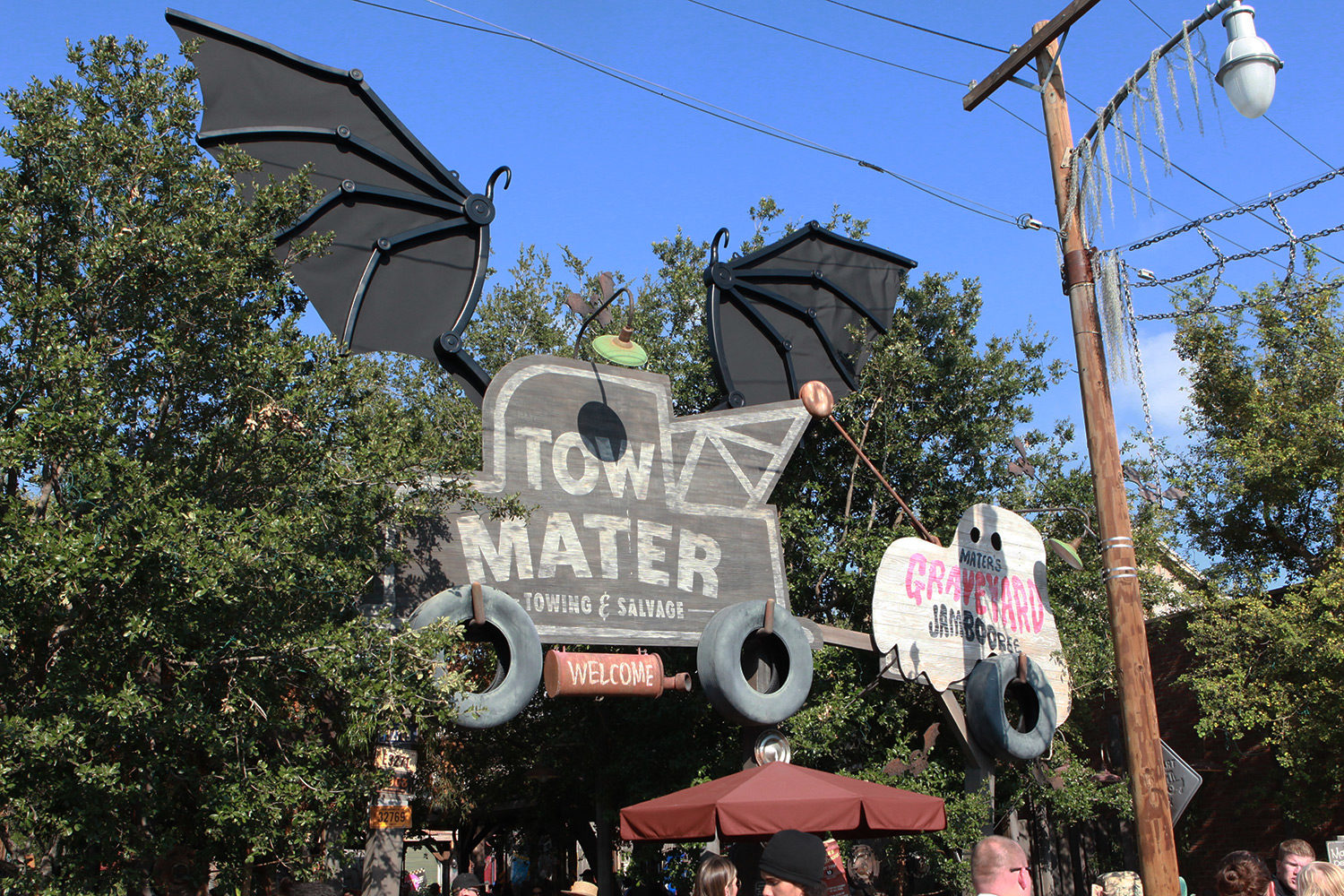 Luigi's Rollickin' Roadsters becomes Luigi's Honkin' Haul-O-Ween, also with new tunes.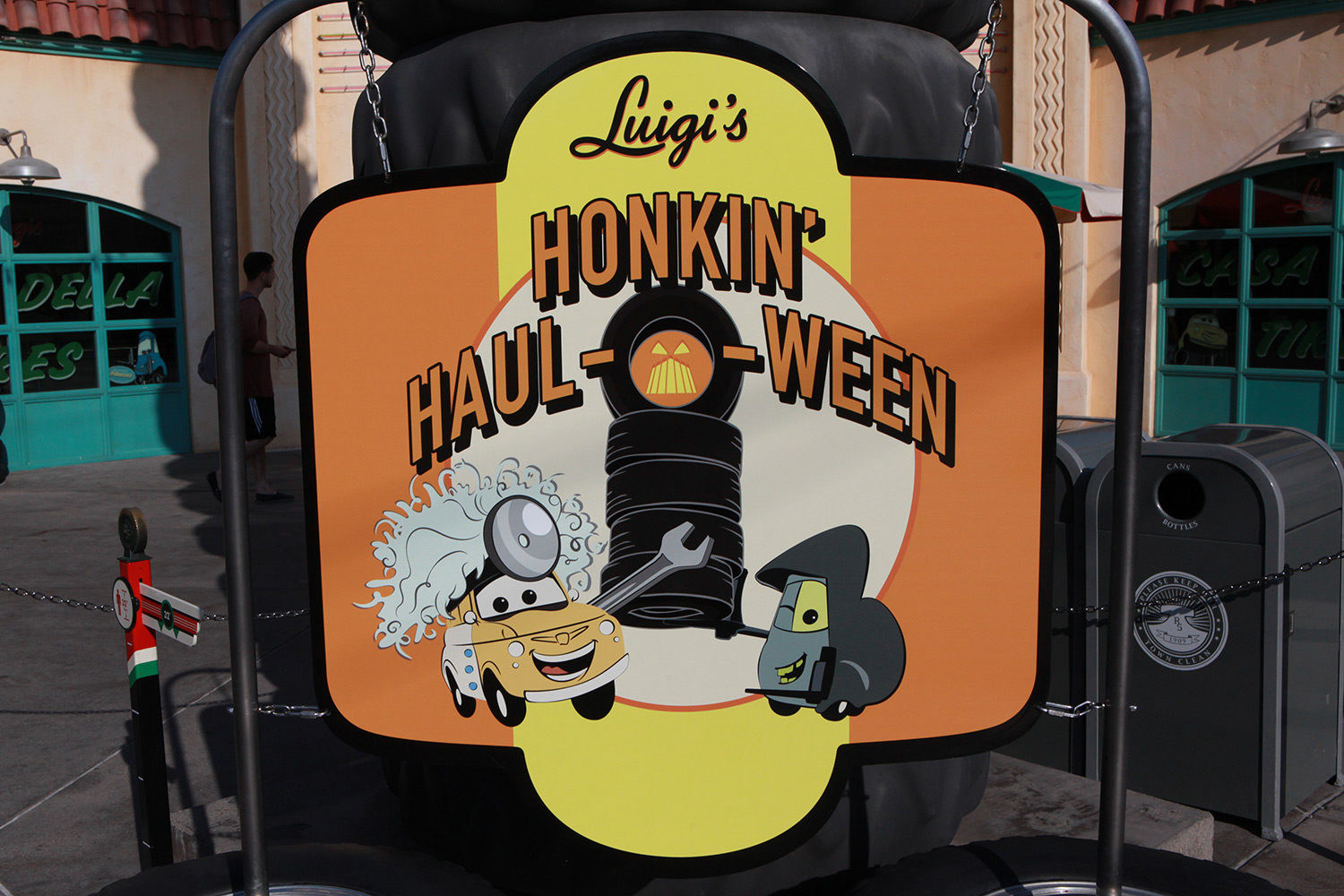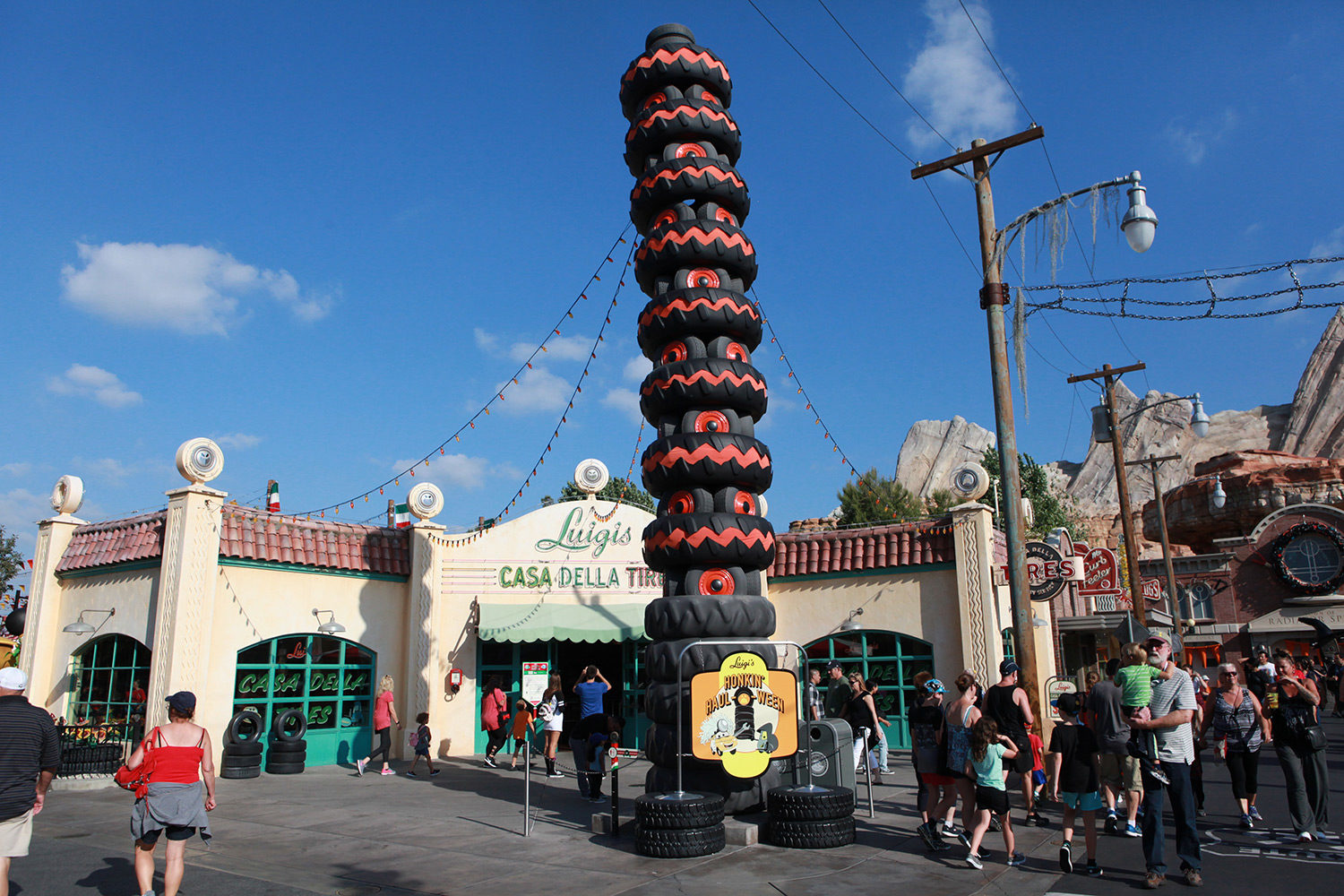 Even the Cars themselves have gotten into the act.
Lighting McQueen as a superhero..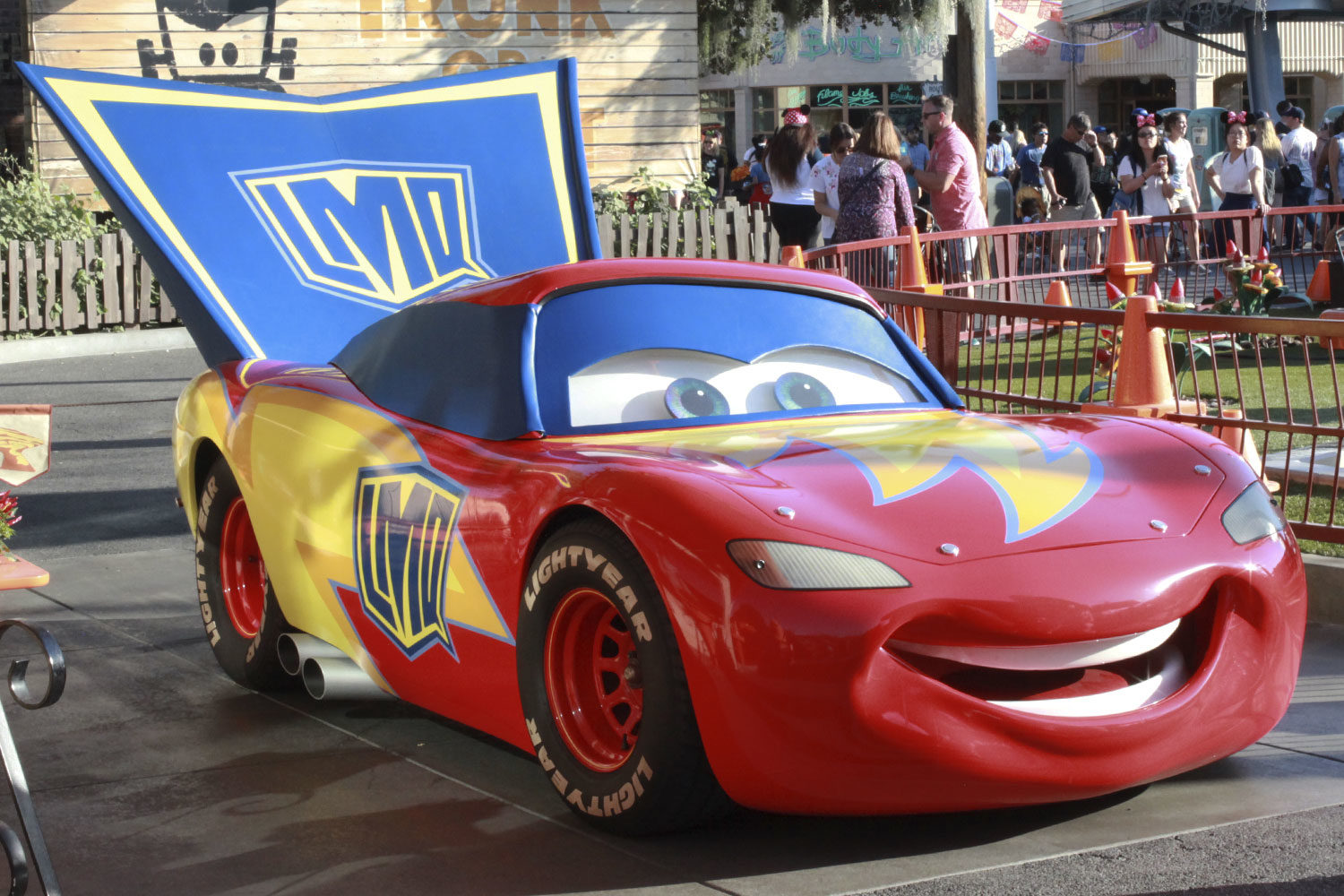 Mater as Dracula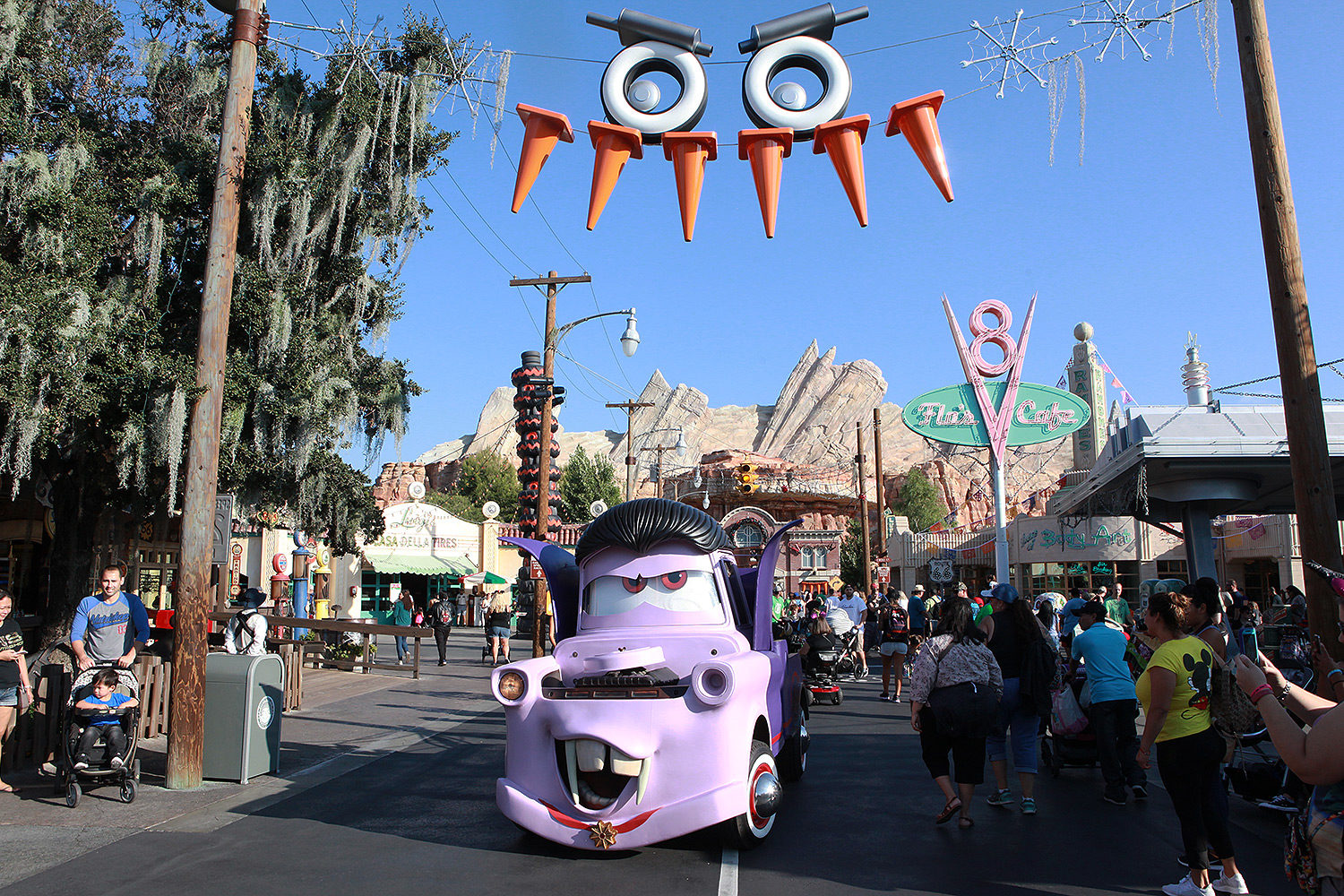 Red as a clown (terrifying)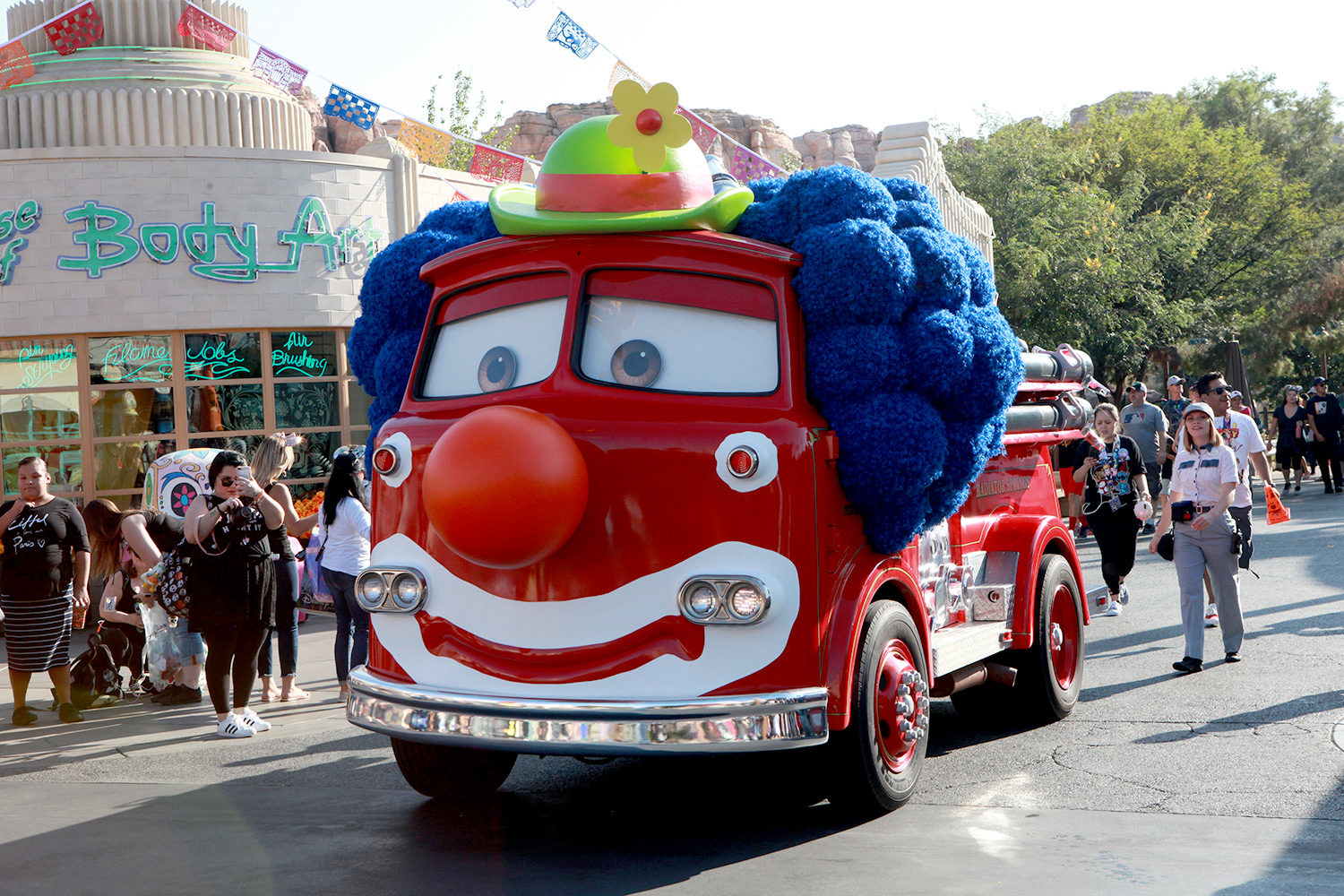 Cruz as a pirate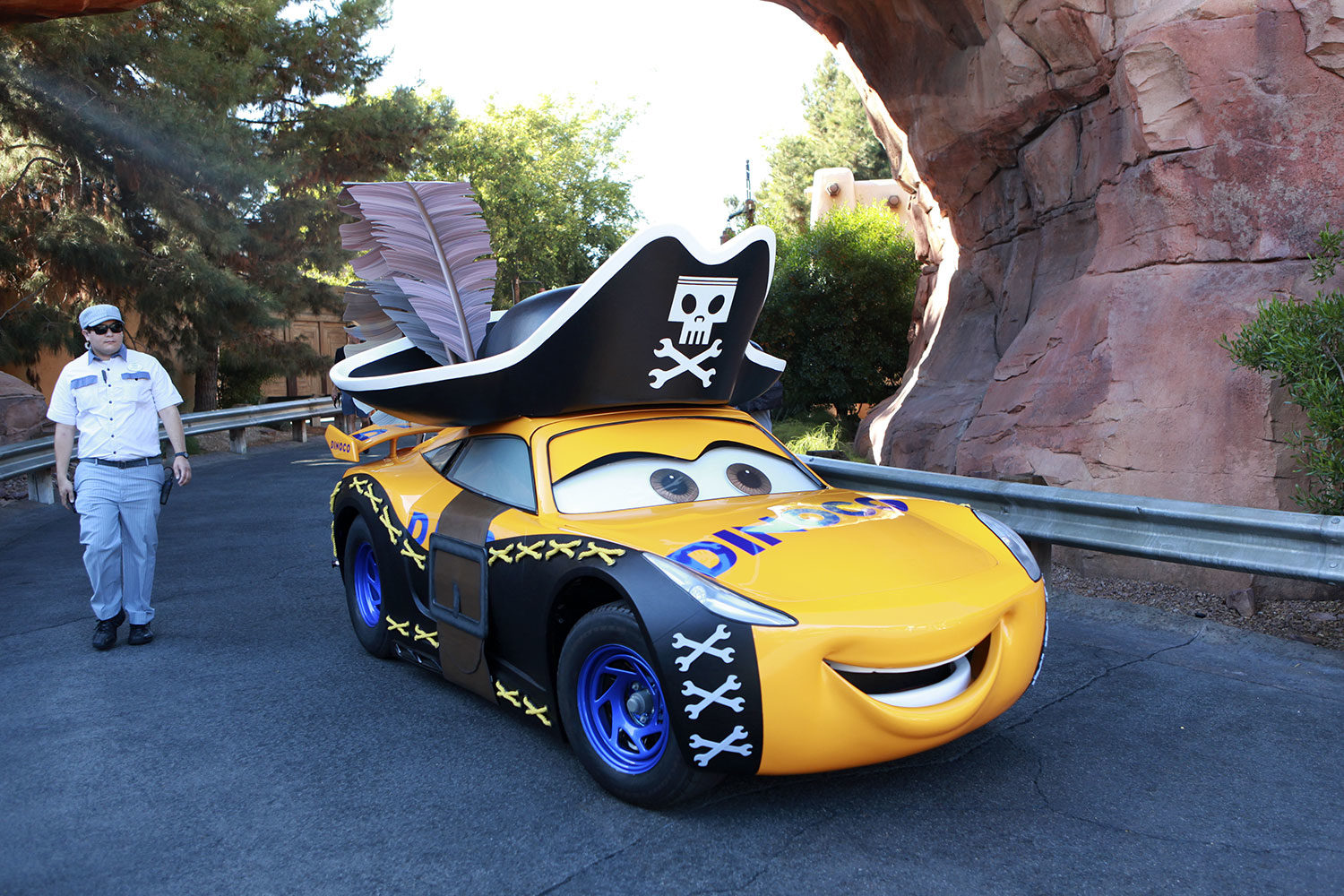 DJ looking a lot like Yondu from Guardians of the Galaxy, but he's just showing his punkier side.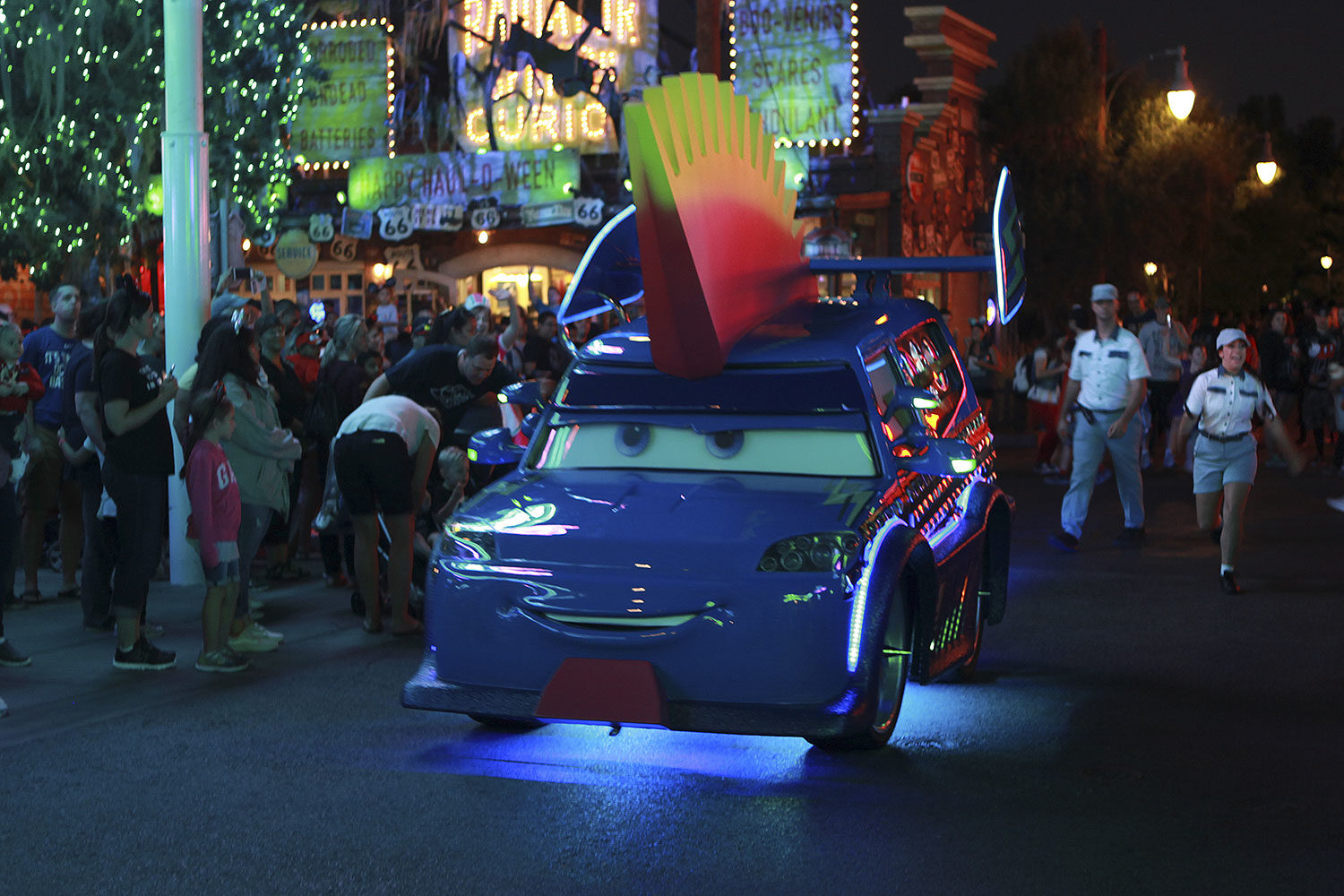 Cars Land at night is spookier too..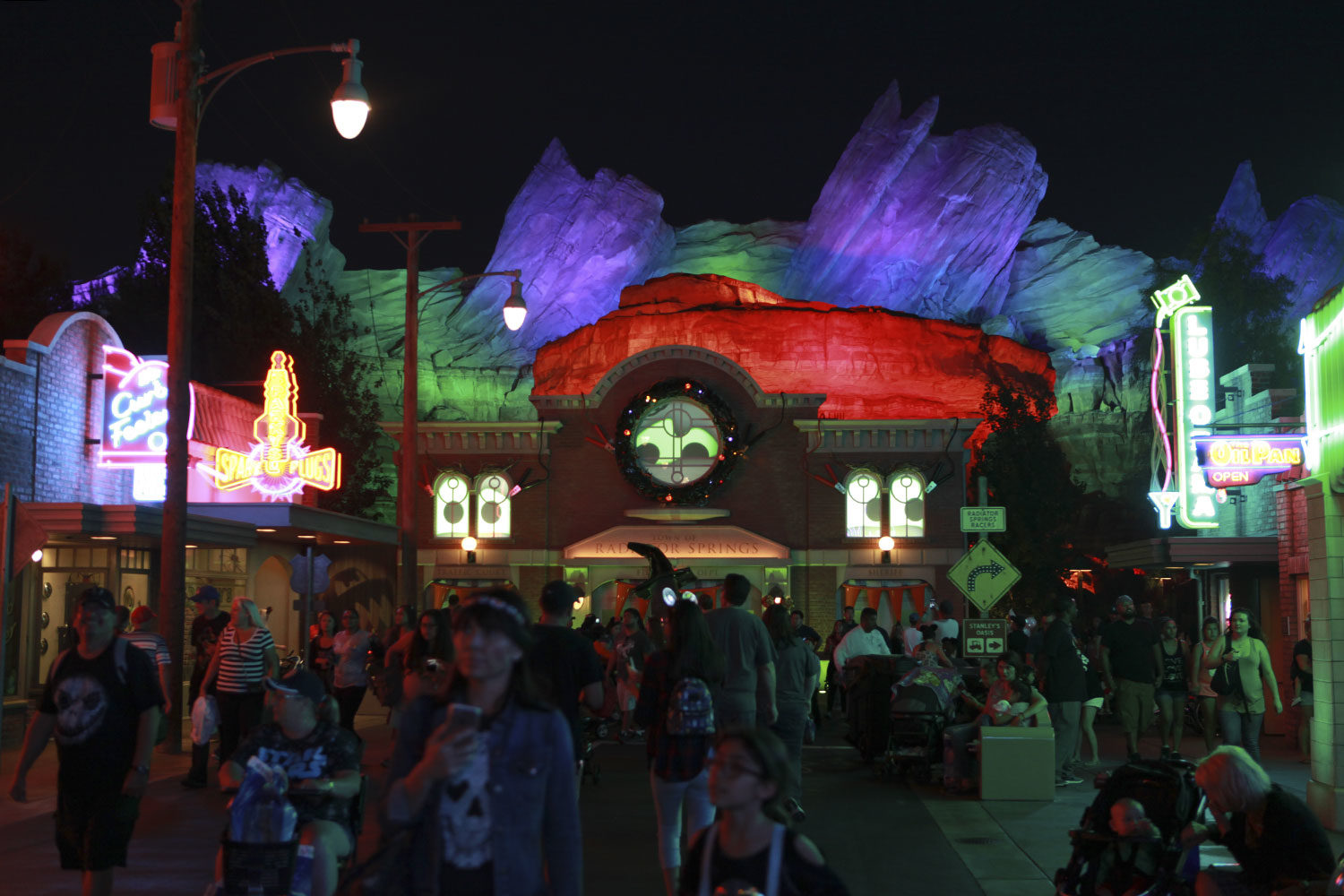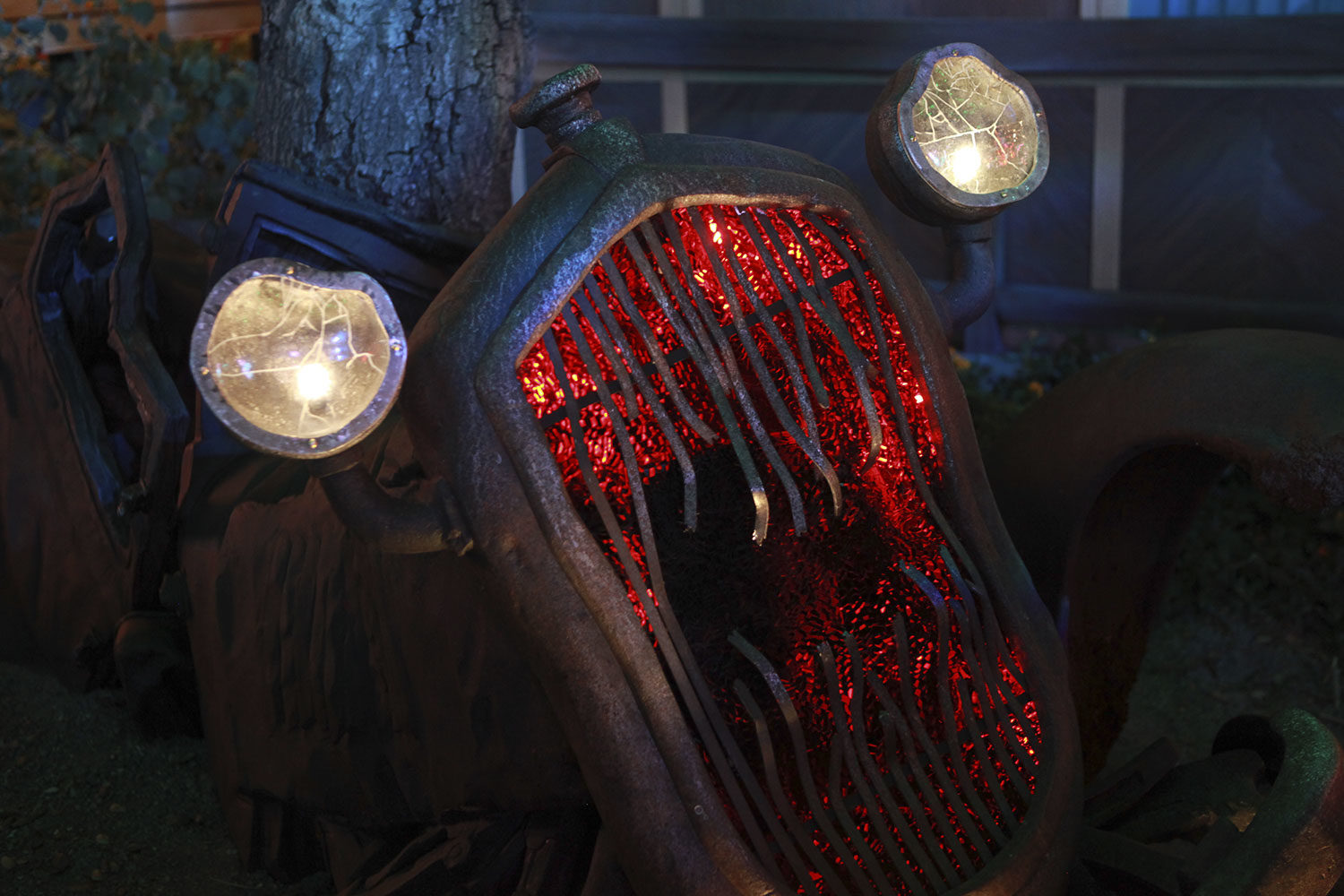 MONSTERS AFTER DARK!
Guardians of the Galaxy – Mission: BREAKOUT made its debut just this summer, but already we're given a Halloween layover! Planned far in advance, the attraction still performs the same new ride during the day, but by night, it becomes its sequel: Guardians of the Galaxy – Monsters After Dark! Make sure you ride the original prior to this, as the events in this version occur immediately following the daytime version.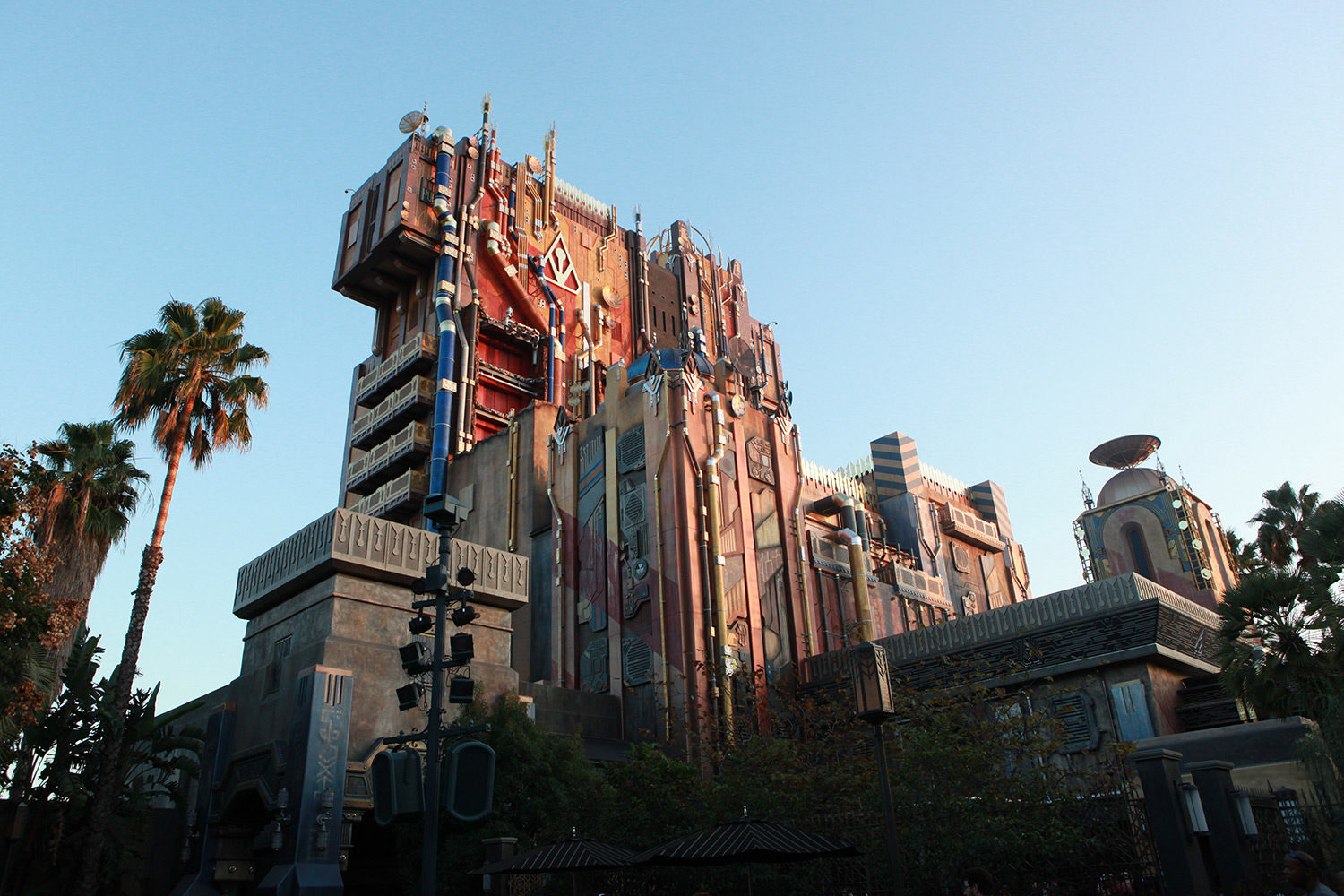 In Monsters After Dark, all creatures were released and our Guardians of the Galaxy have escaped… except for Baby Groot. It's up to Rocket and us to go back in and save him.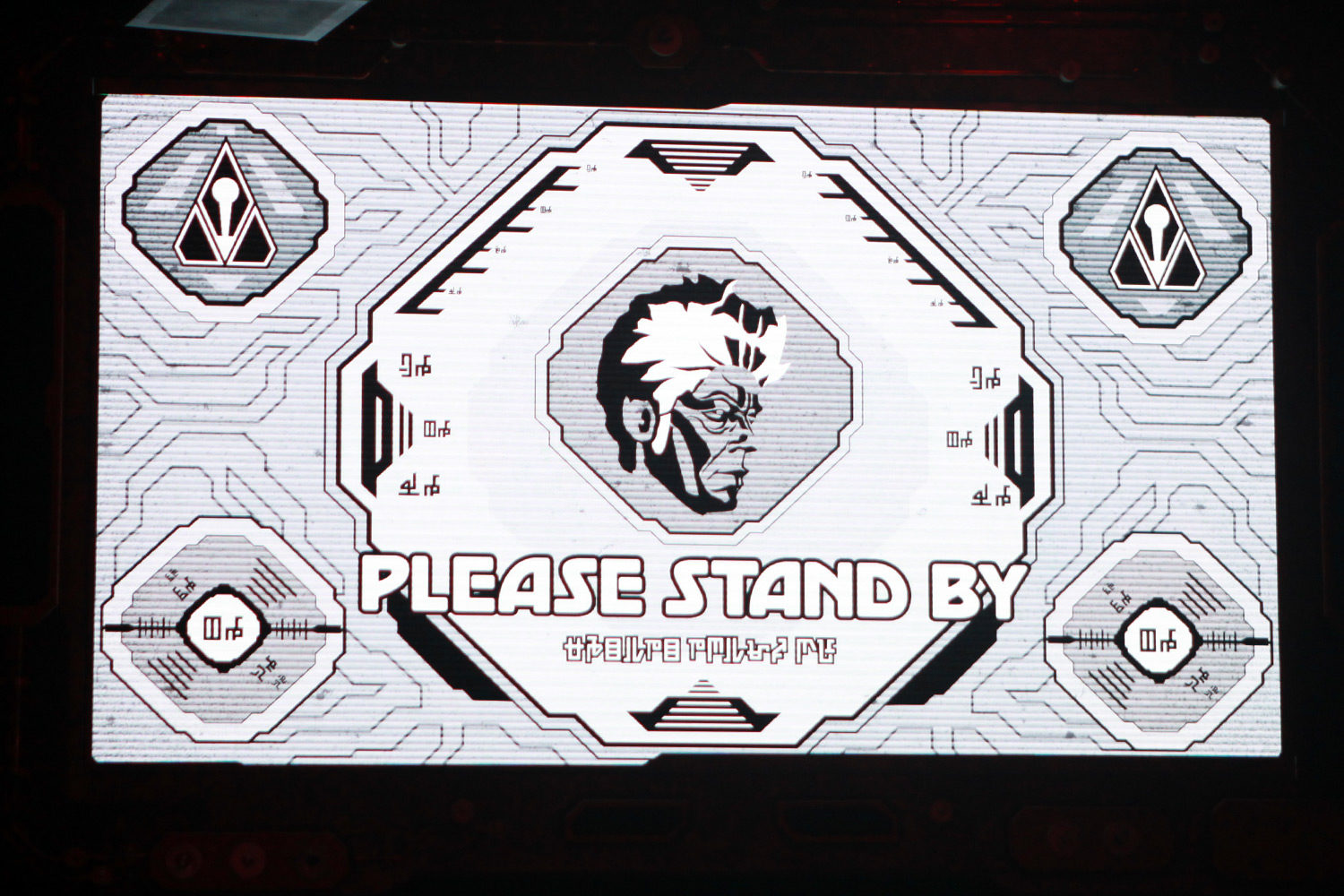 Don't worry, Stan Lee is still here.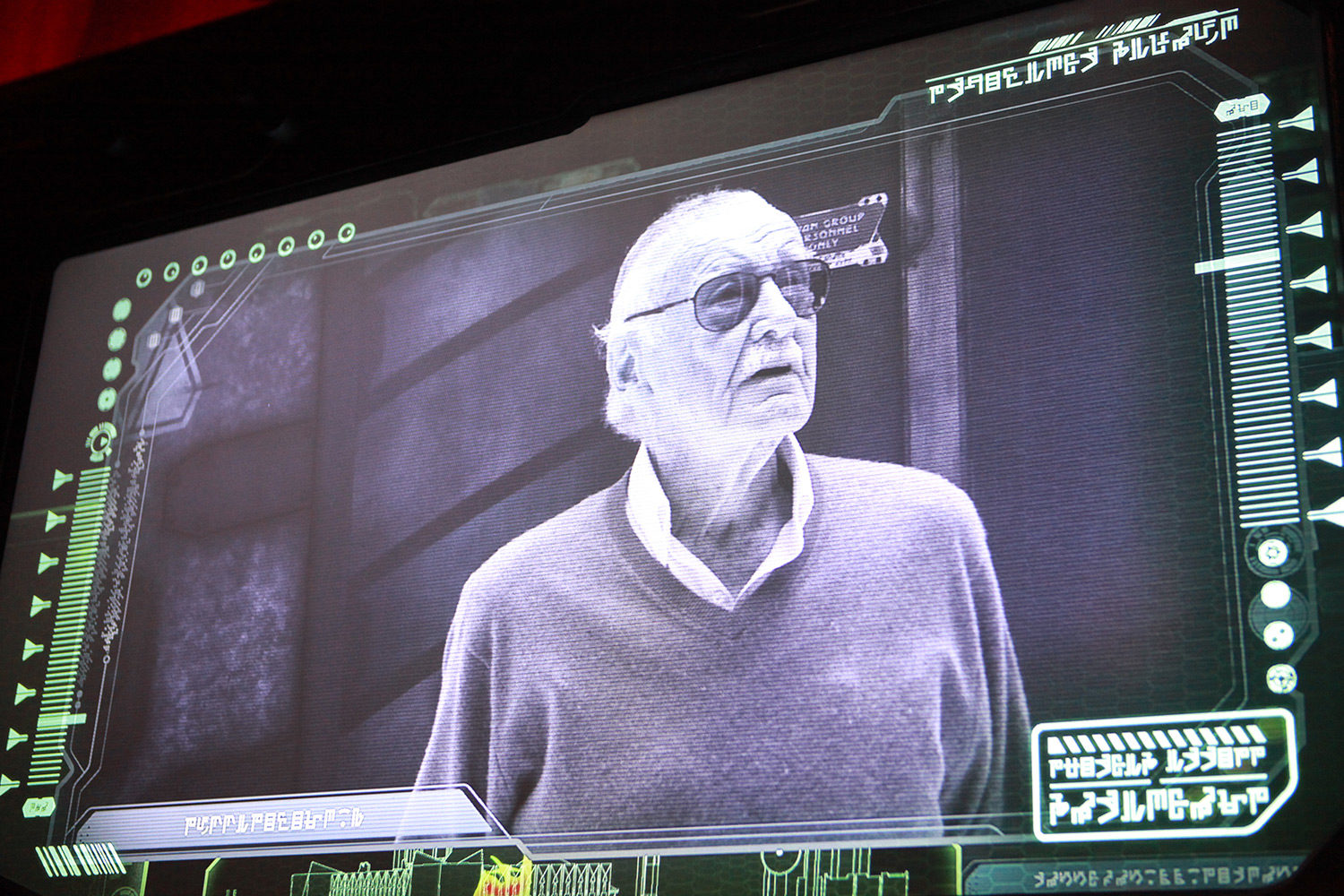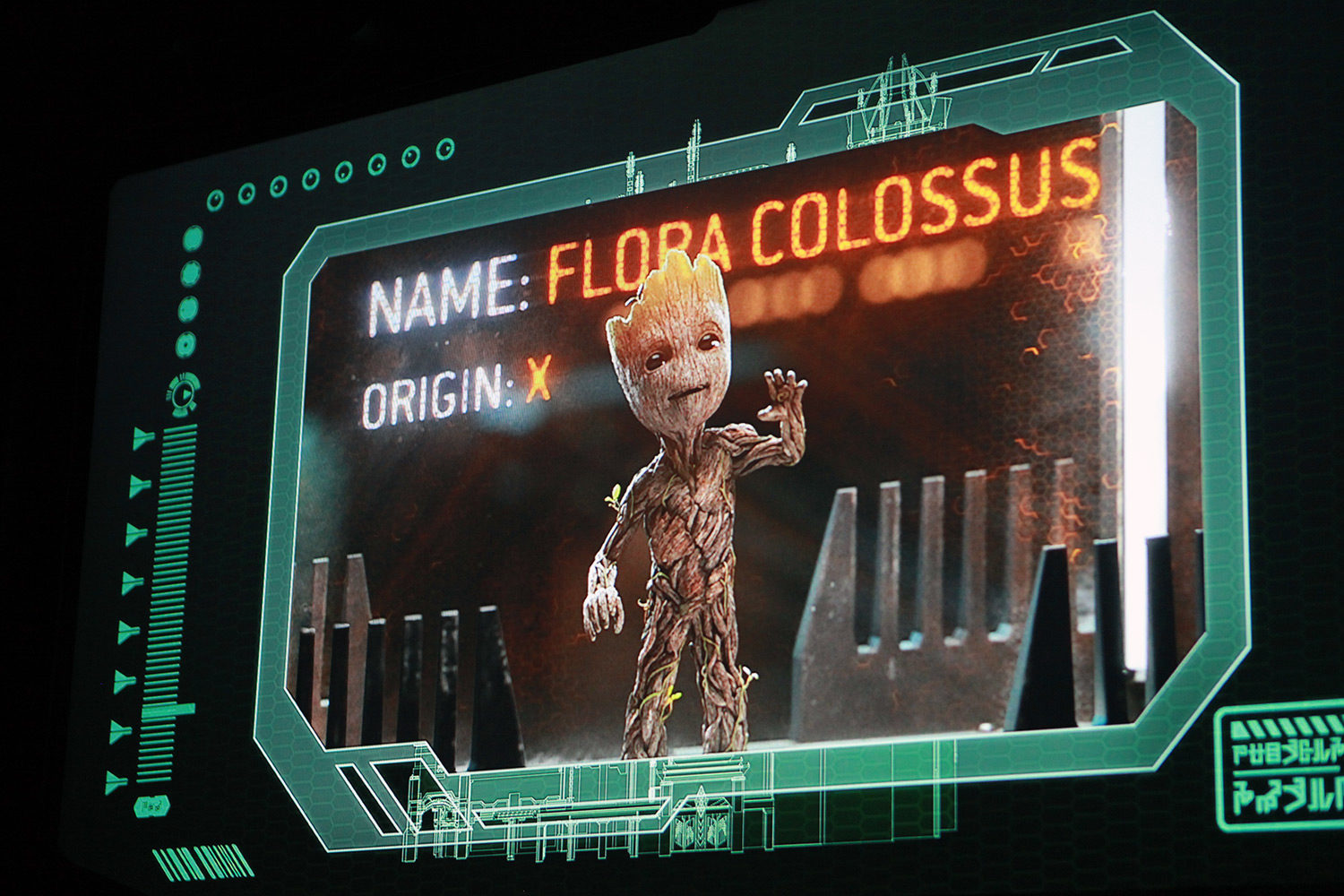 Just one problem…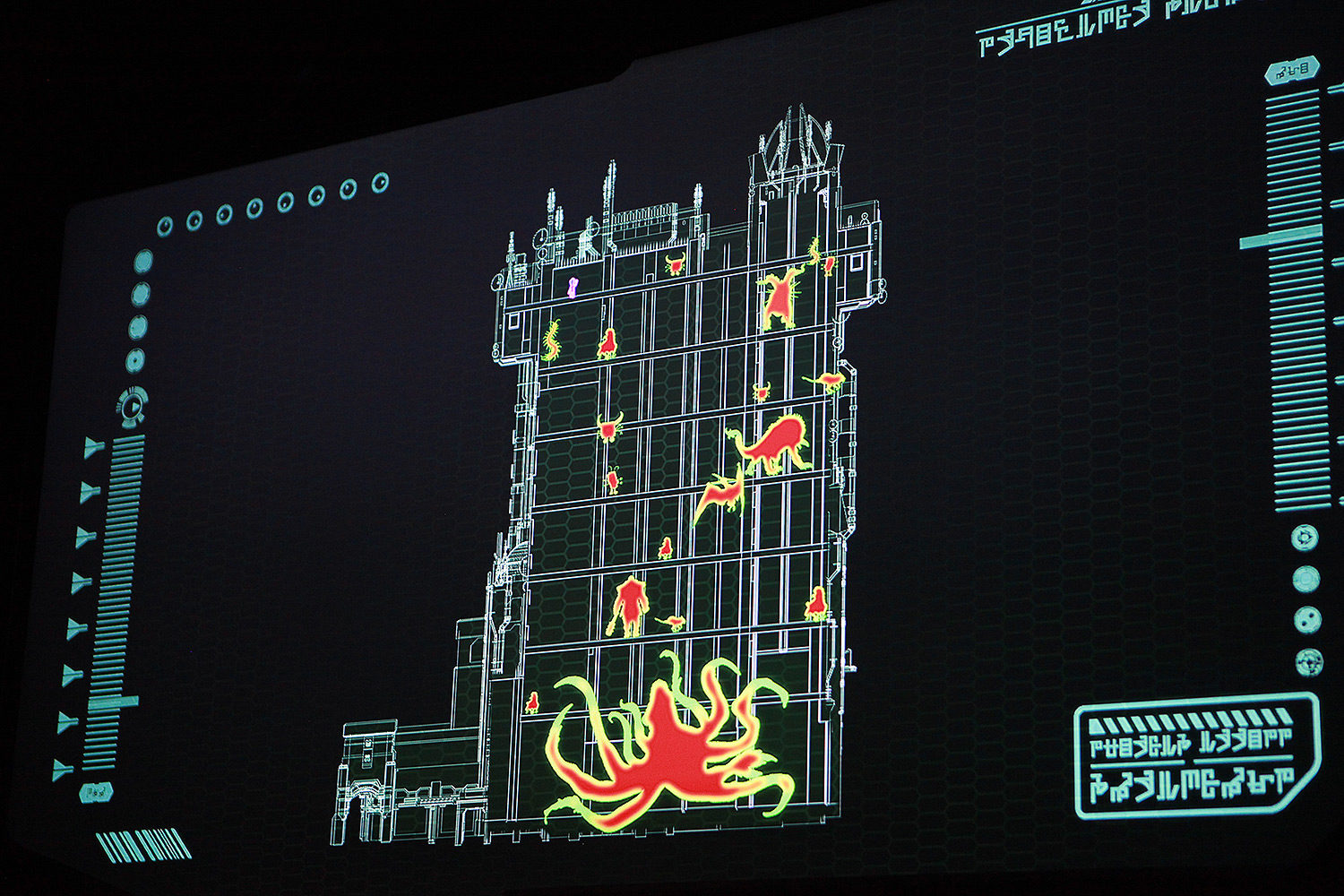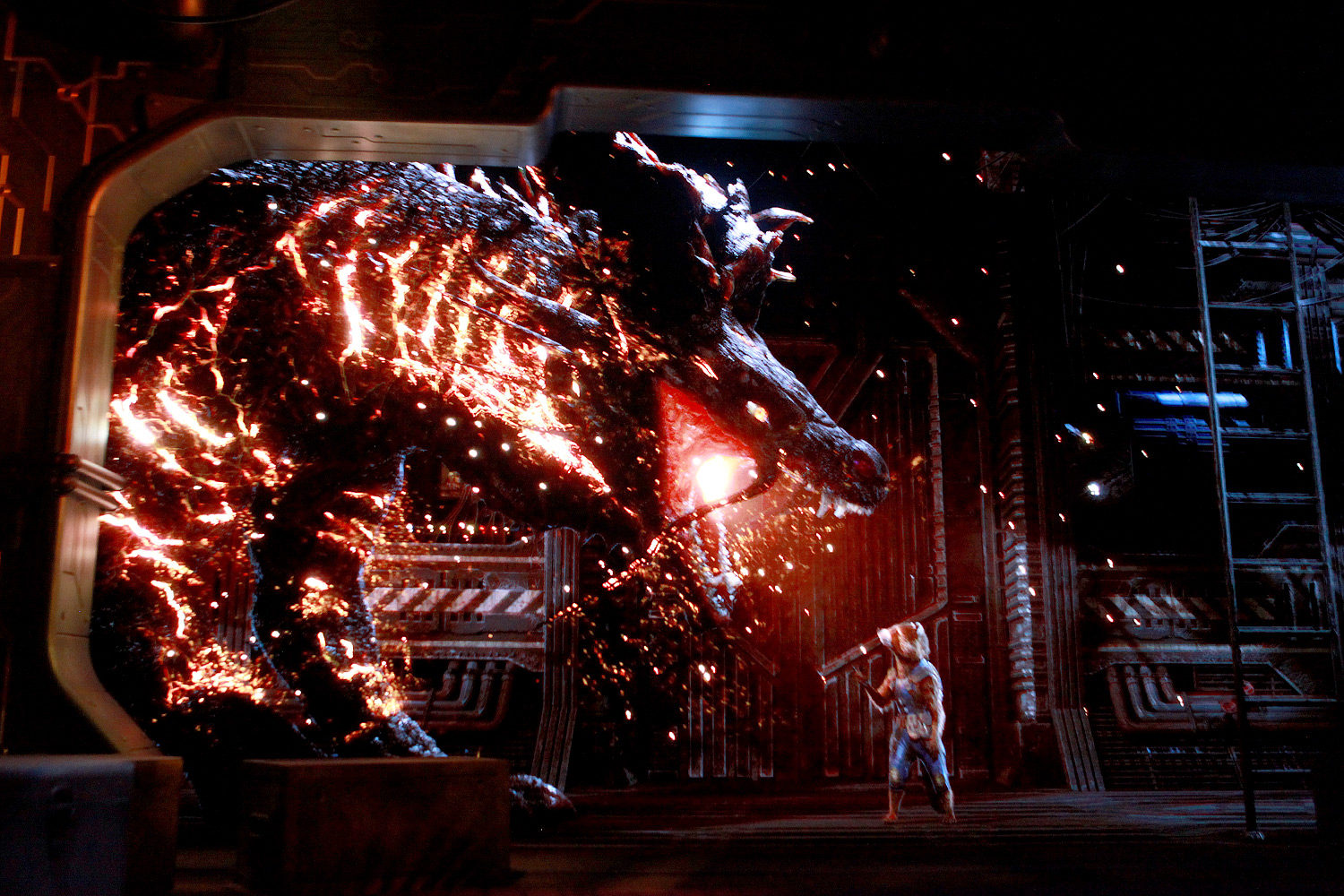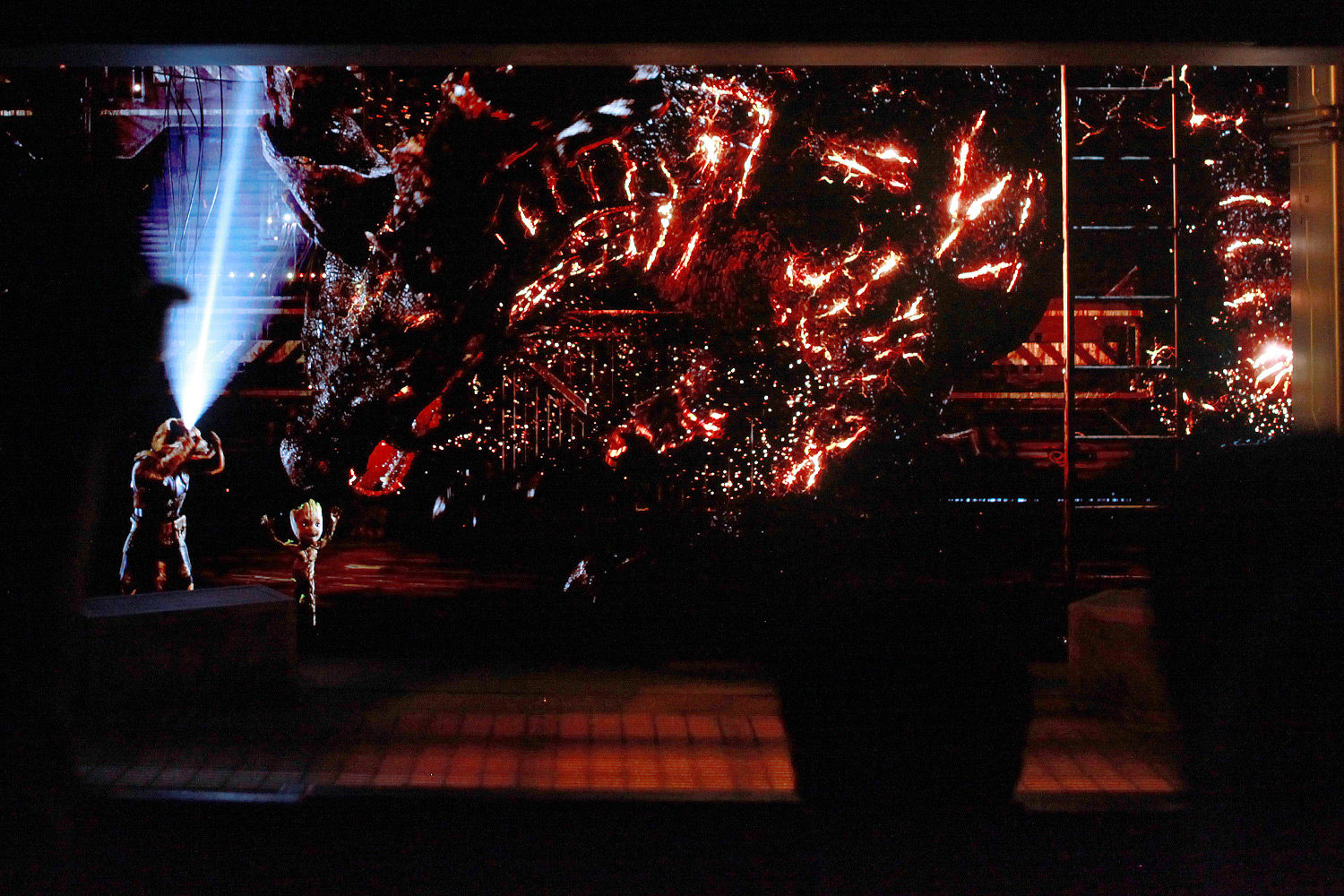 The nighttime Halloween version of the attraction is amazing fun and a nice change for the season.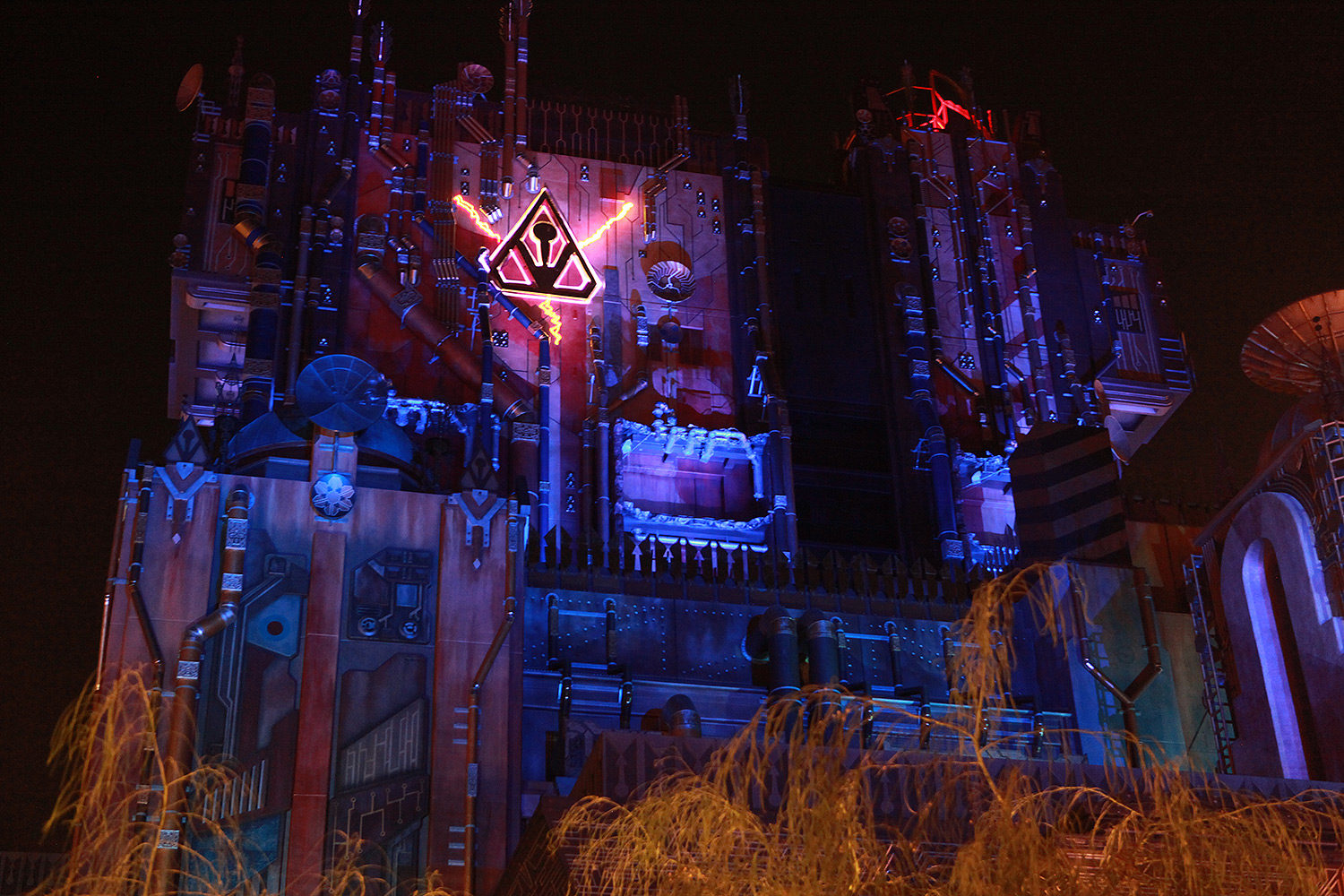 COCO
Last but not least, Paradise Pier has added some entertainment celebrating Pixar's newest film: COCO. Taking place by the Paradise Garden Grill, the entire area has become Plaza de la Familia. Here you can see an exhibit, "World of Coco" that introduces you into the world where Coco takes place. You can also try ethnic foods, get your face painted, or enjoy the music from the film in "A Musical Celebration of Coco" that features live performers and three of the songs from the film. Definitely worth checking out if you can!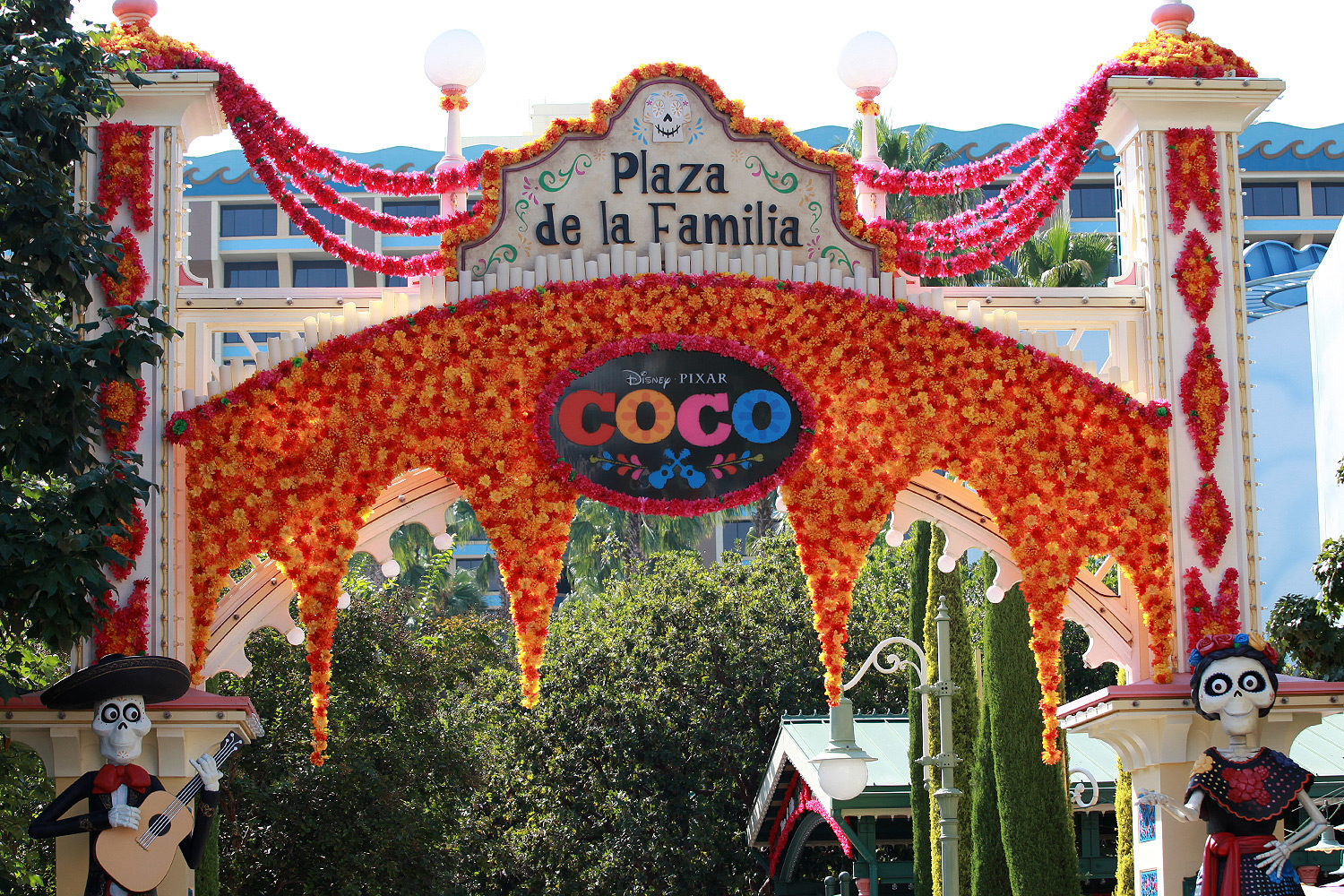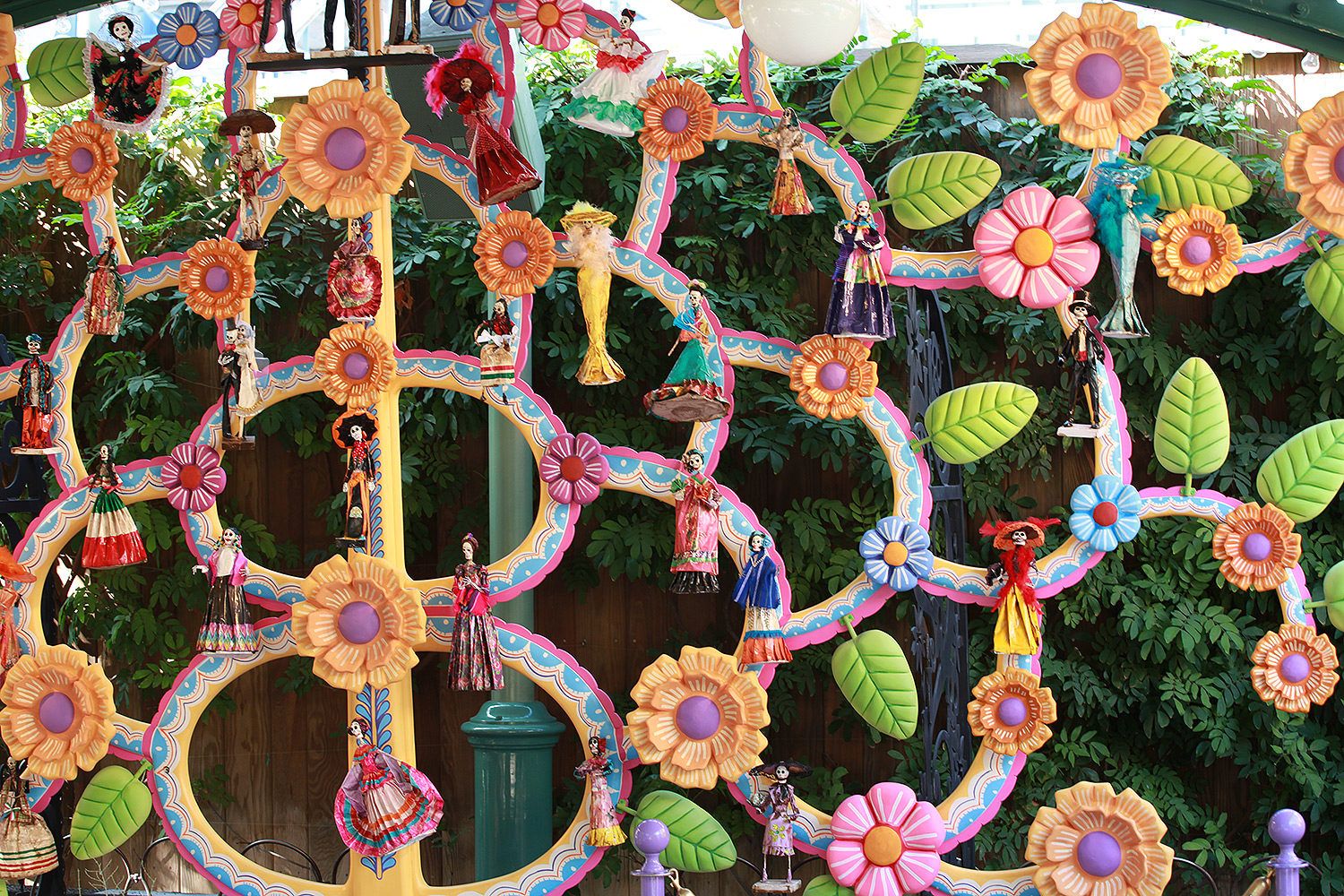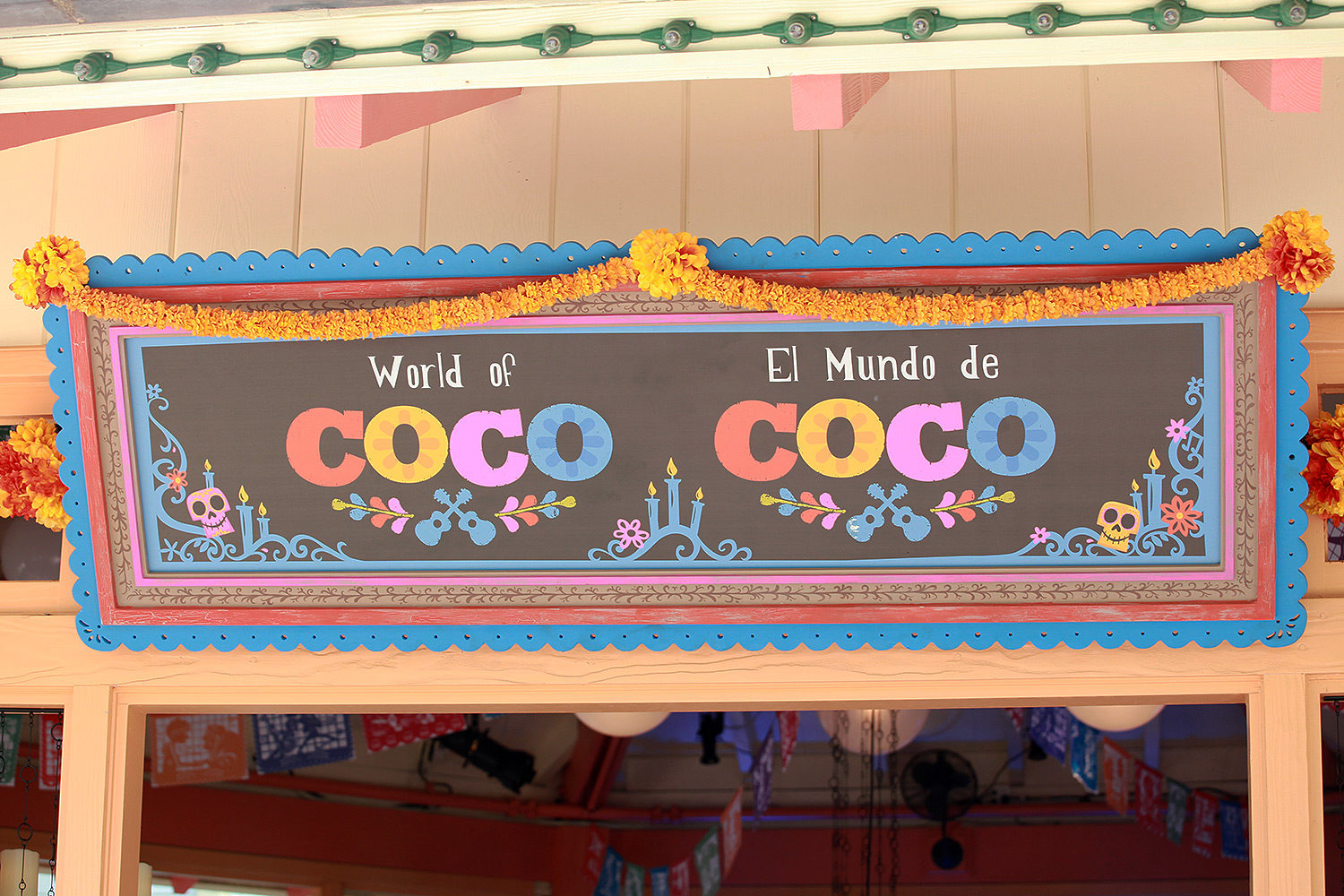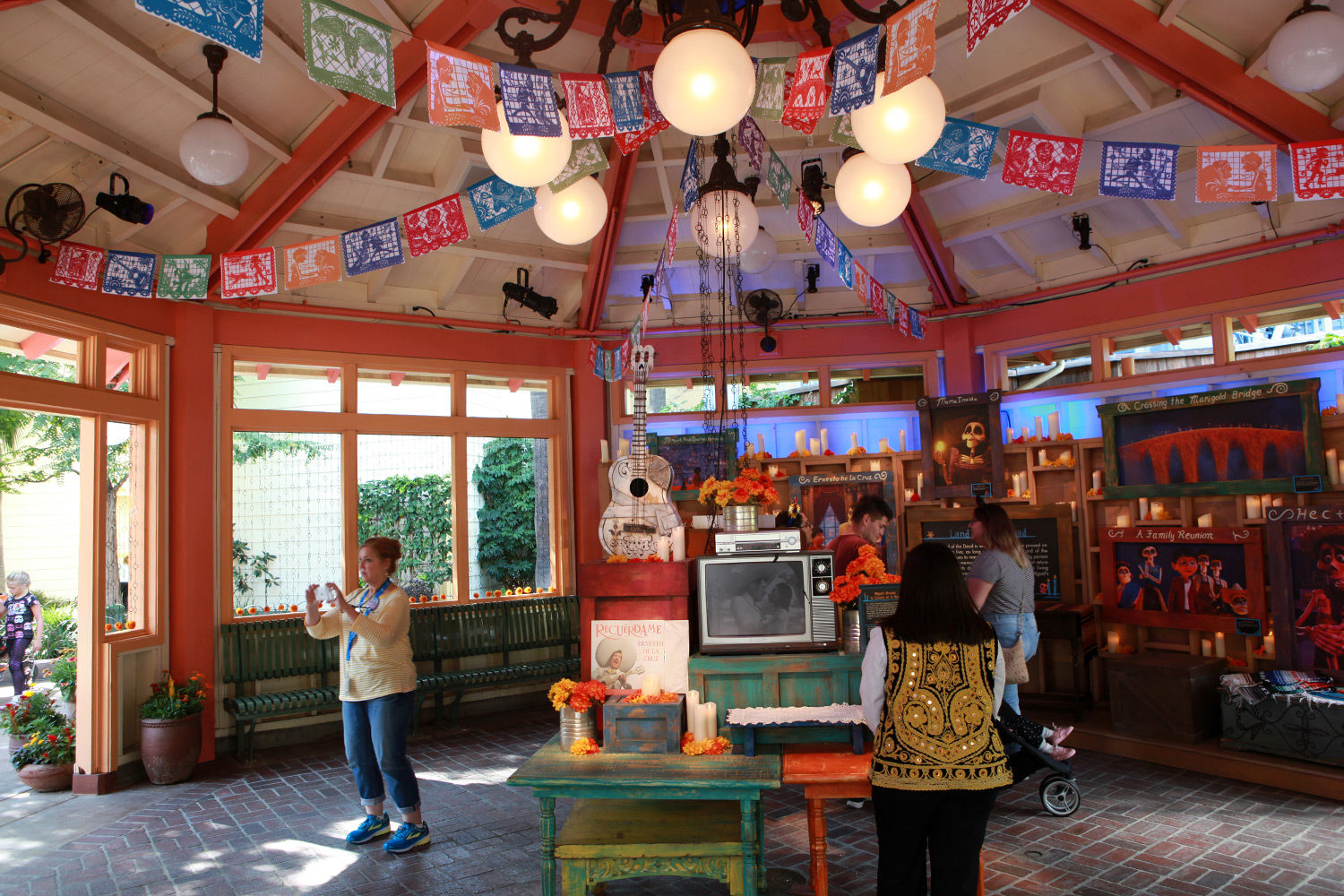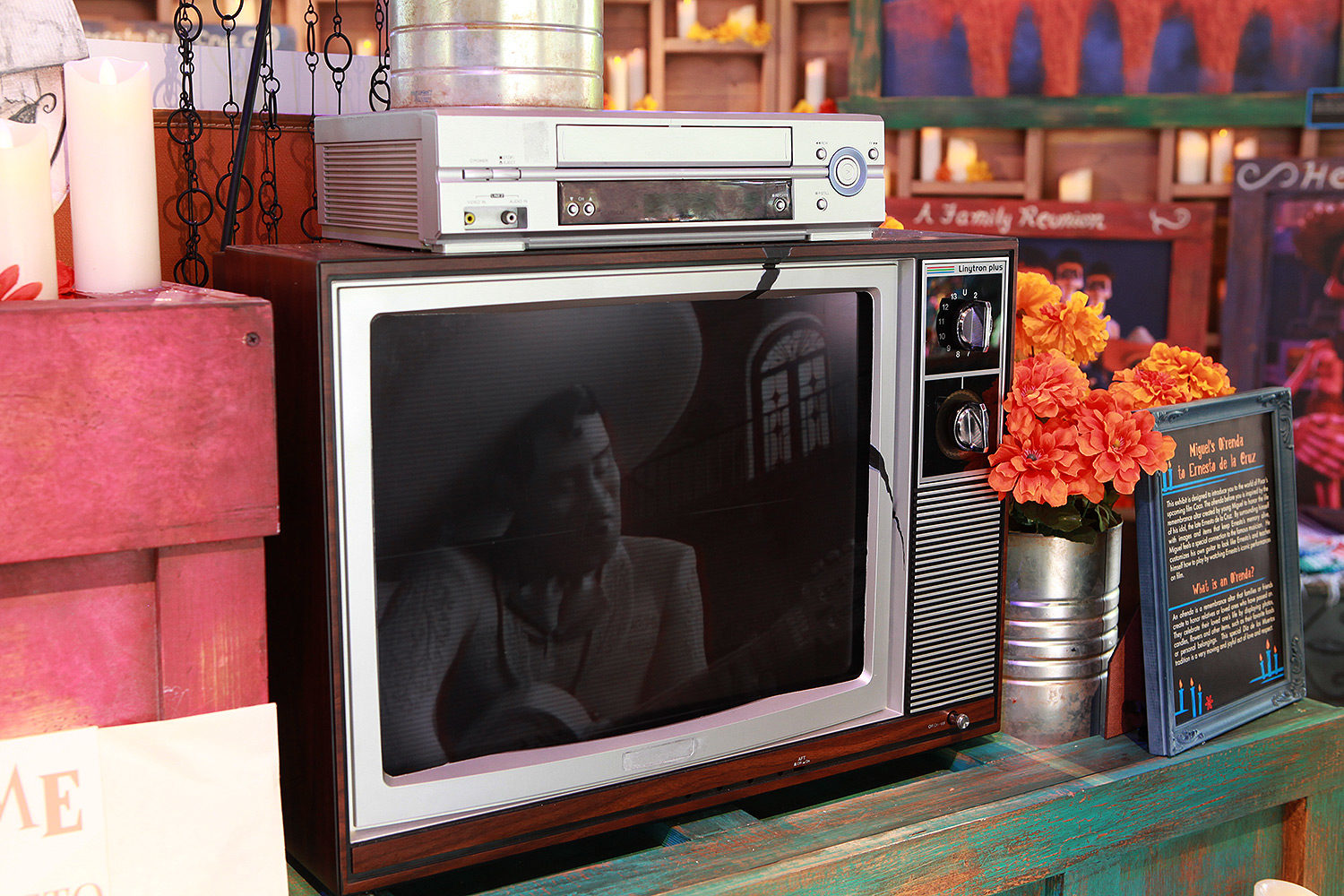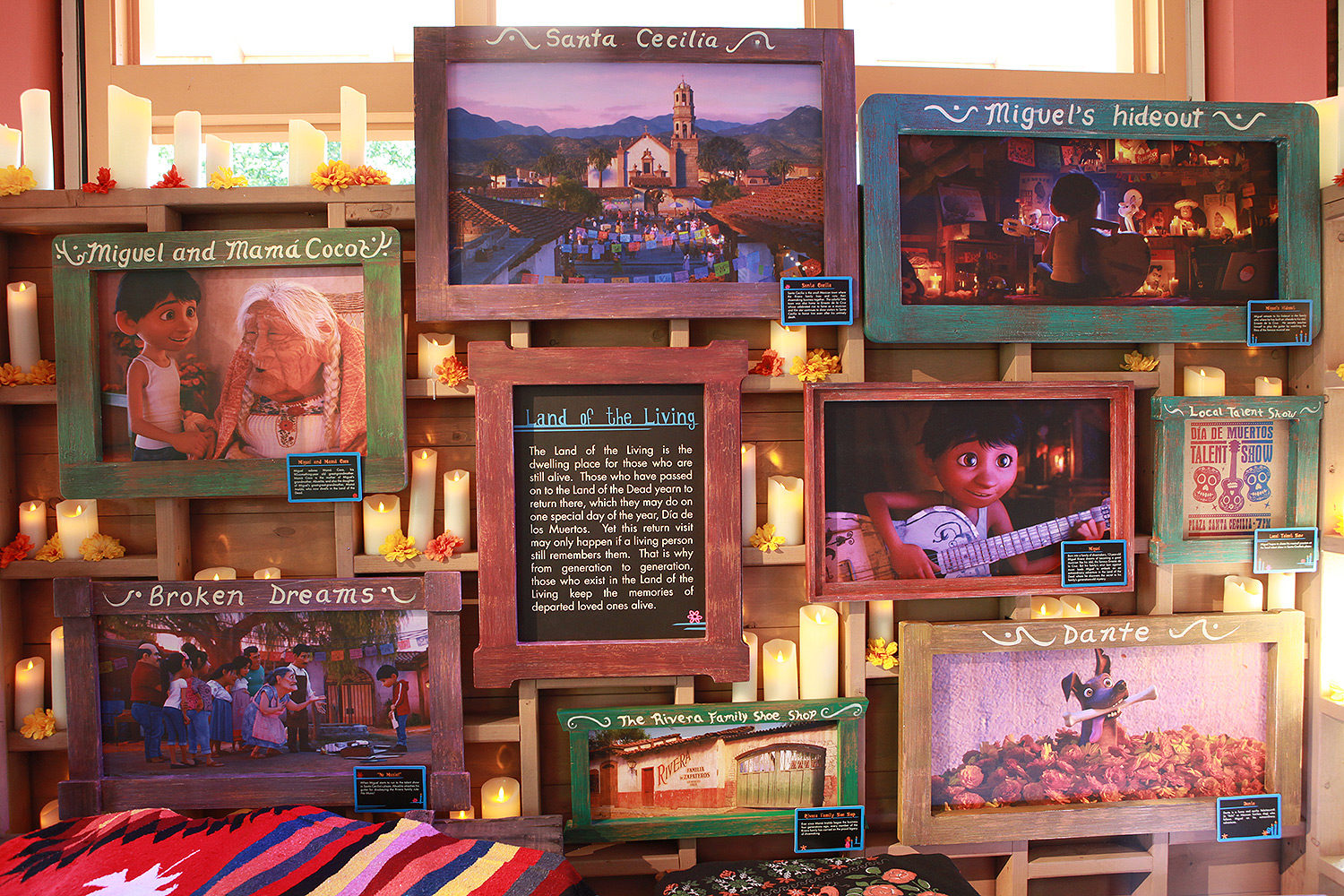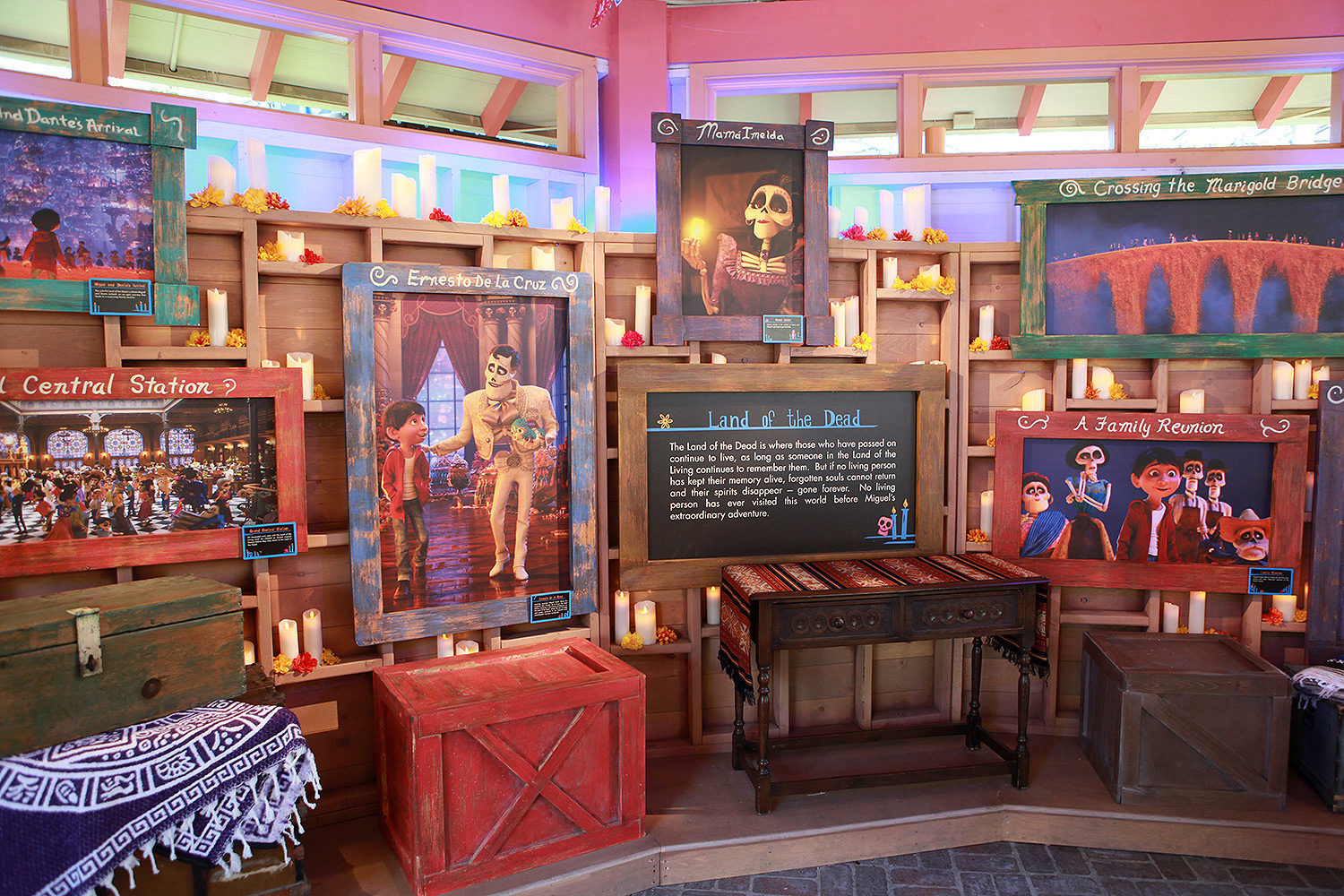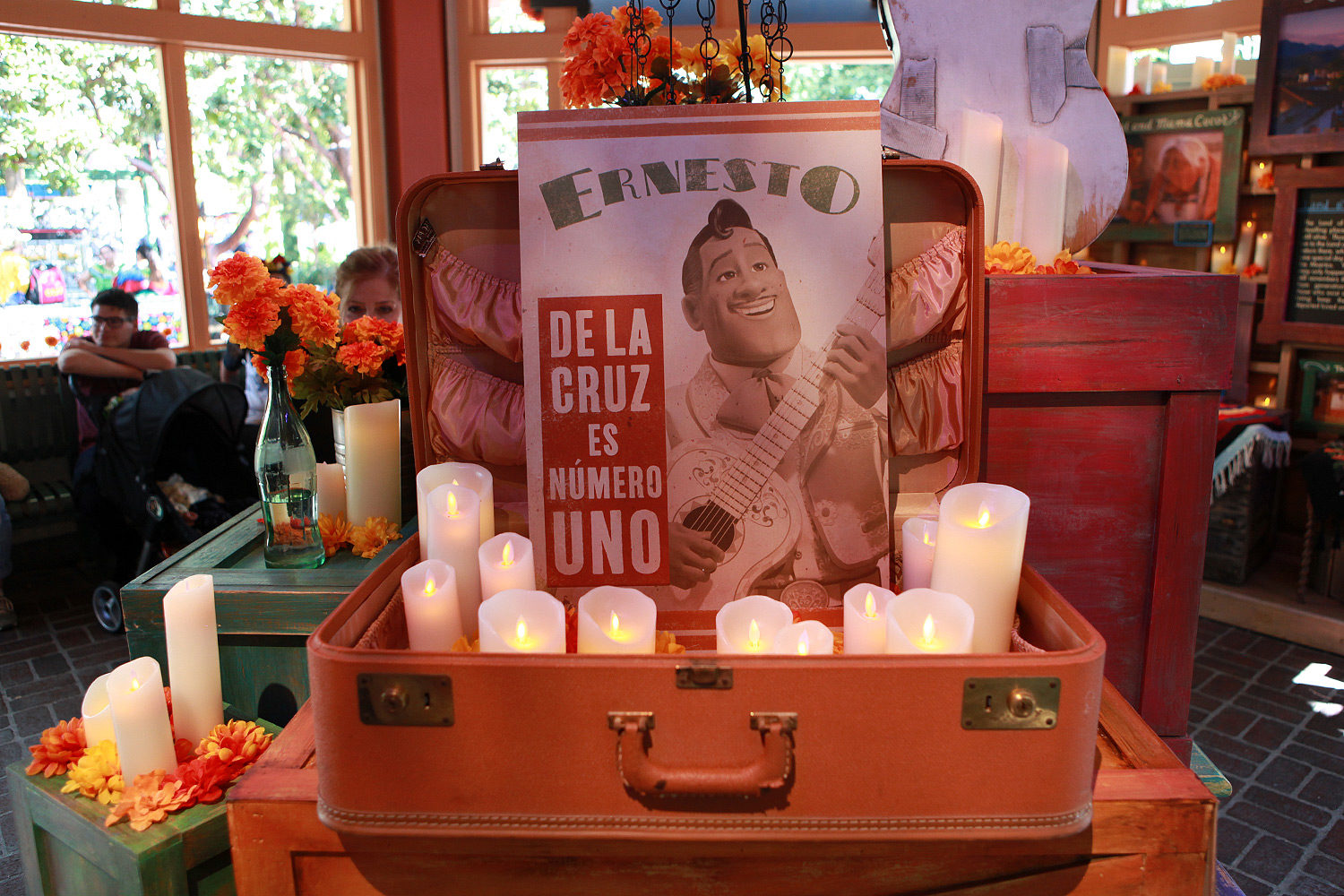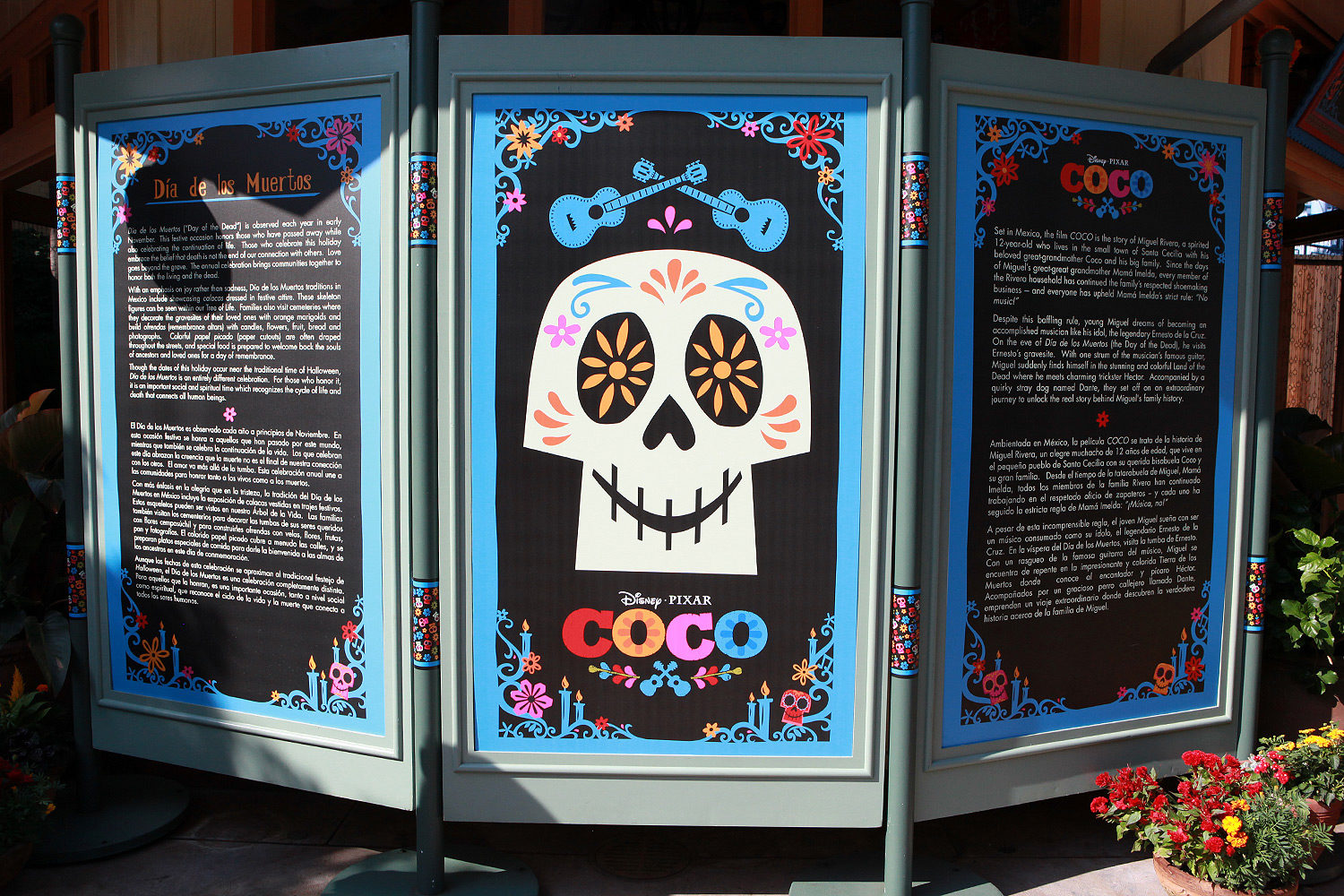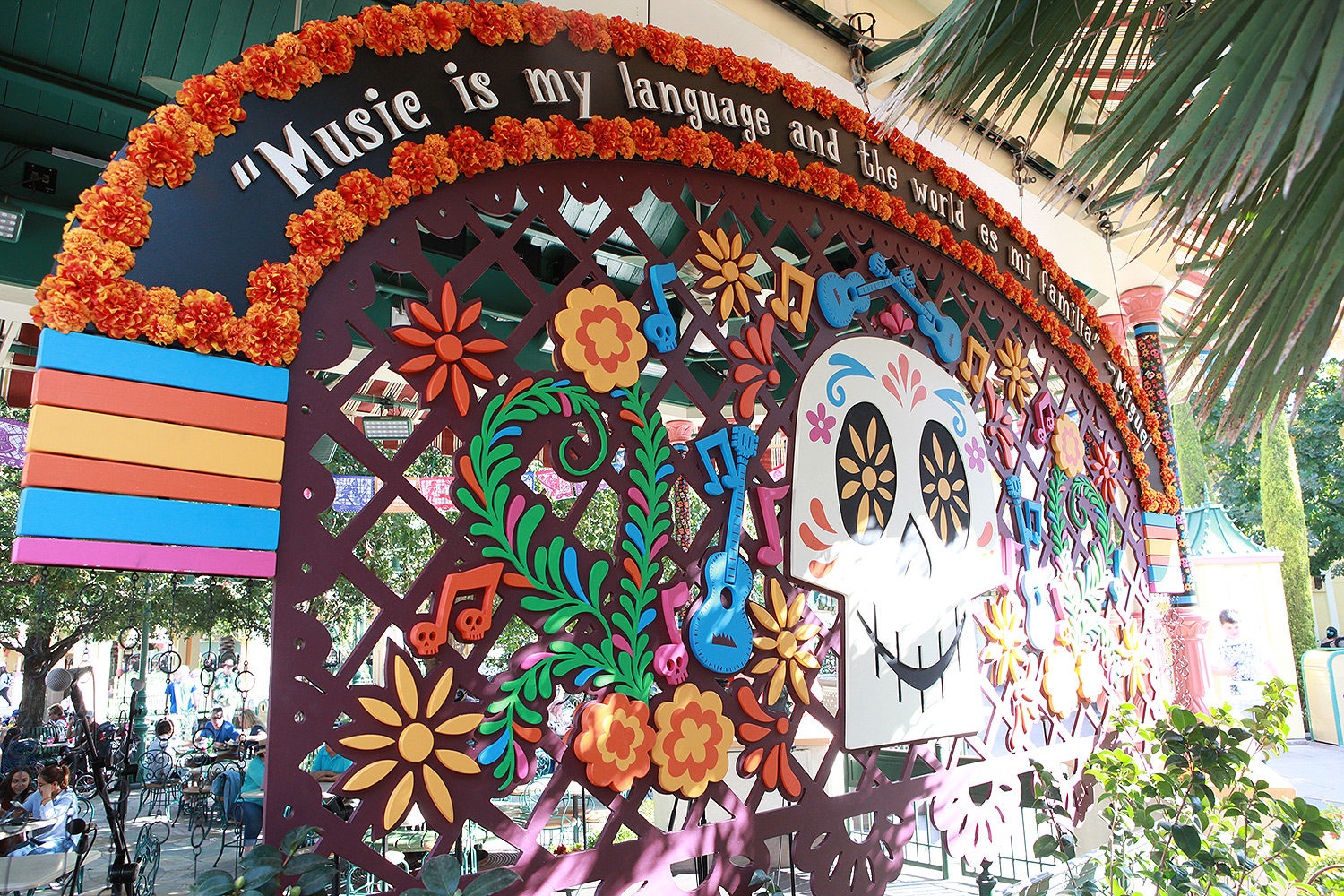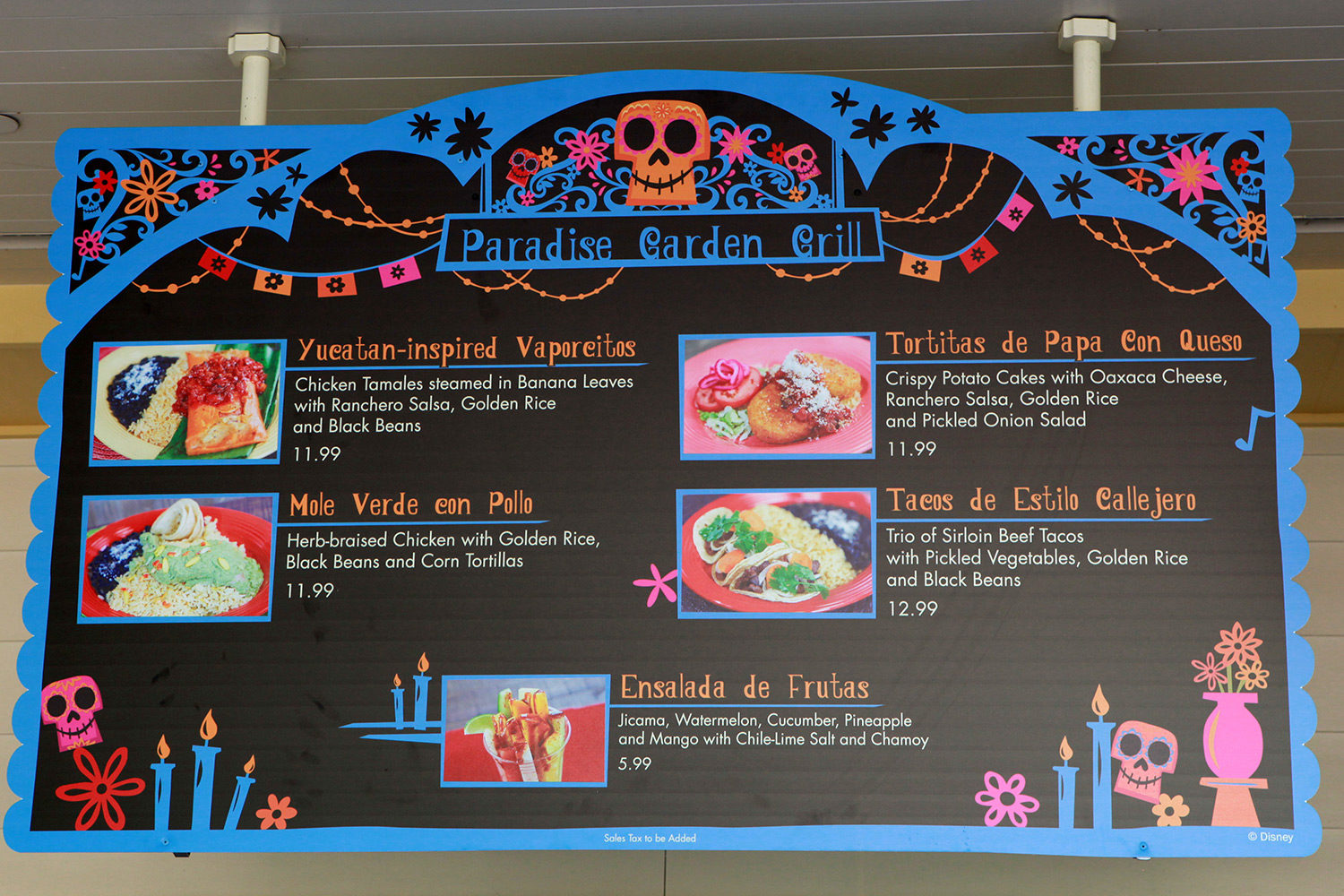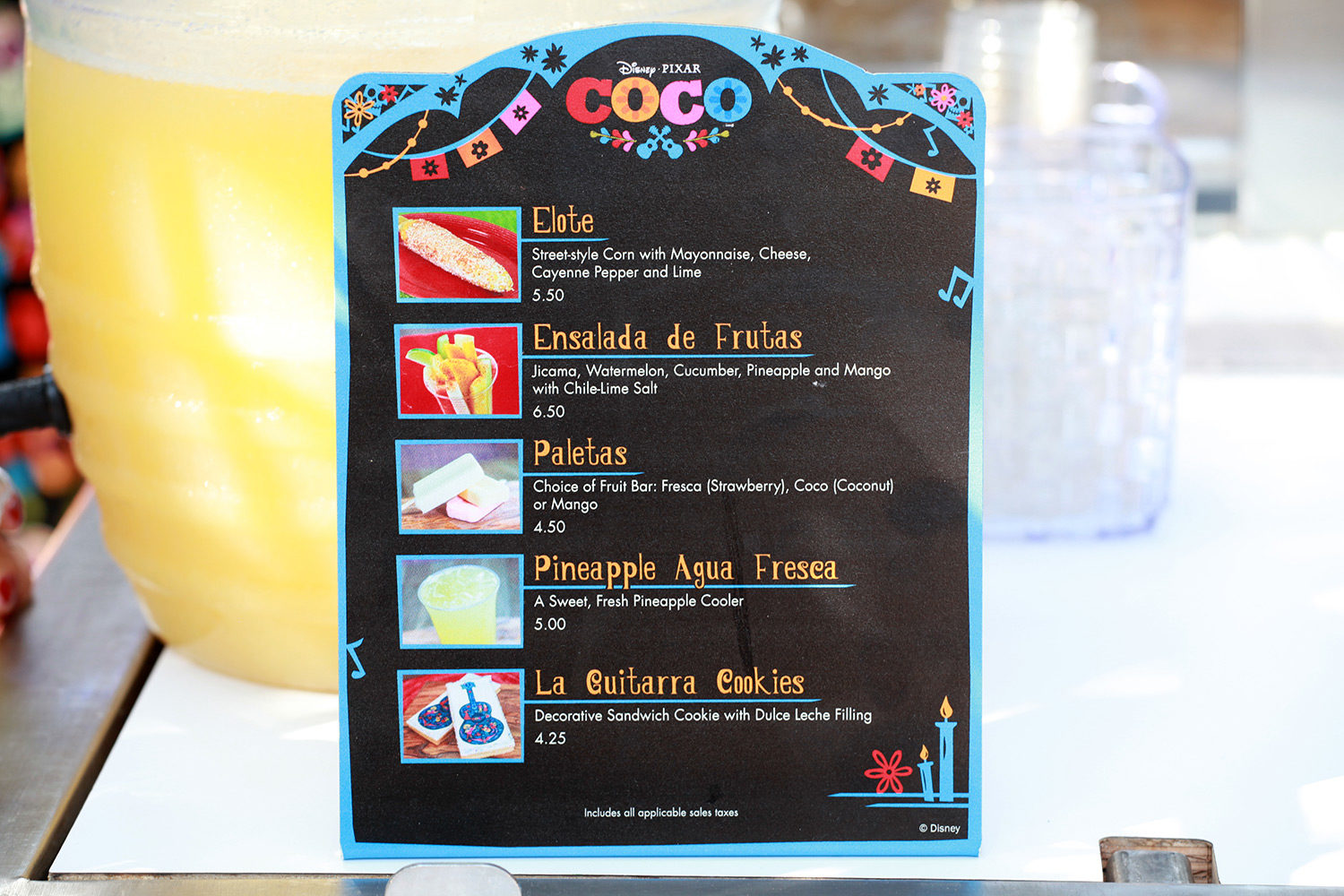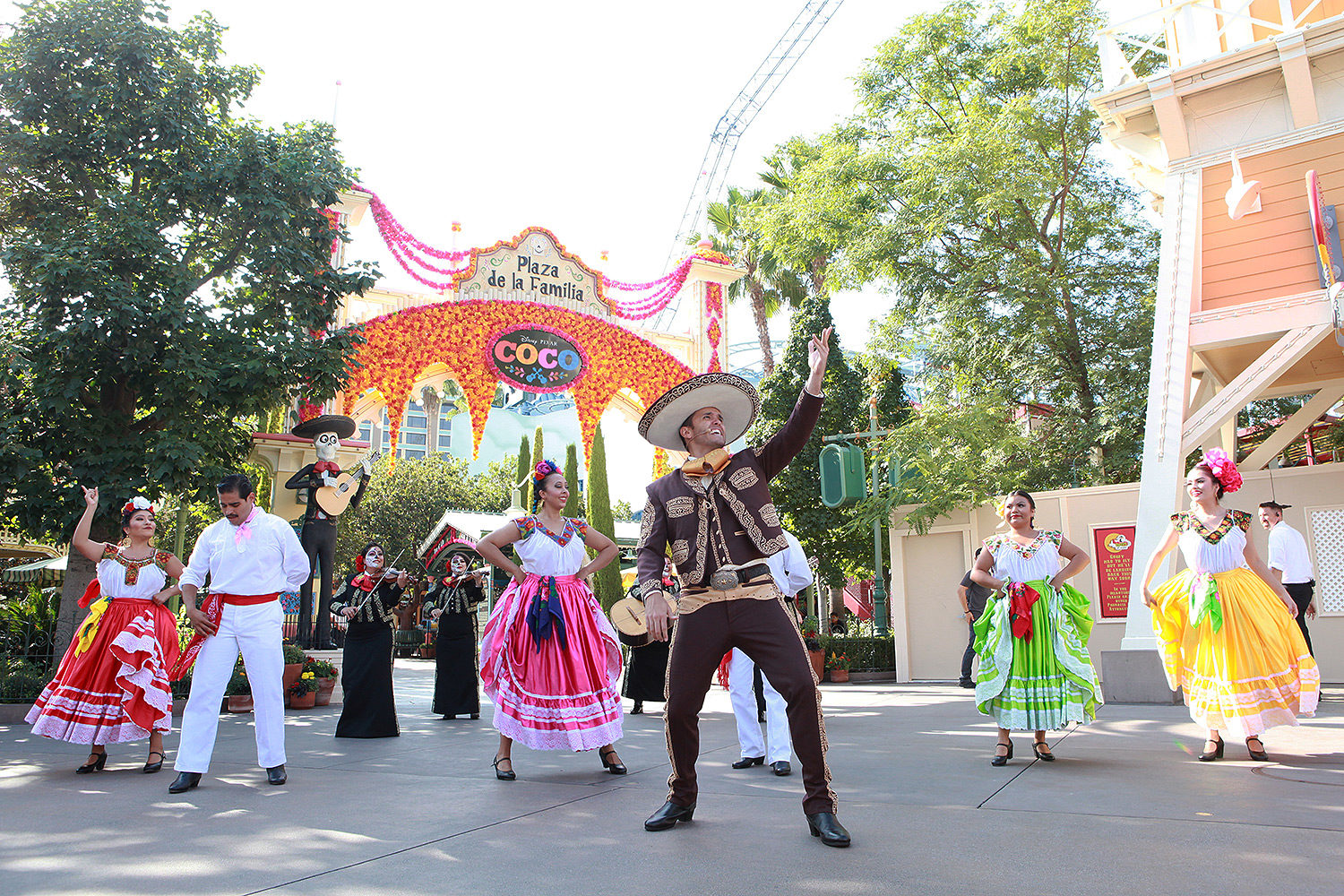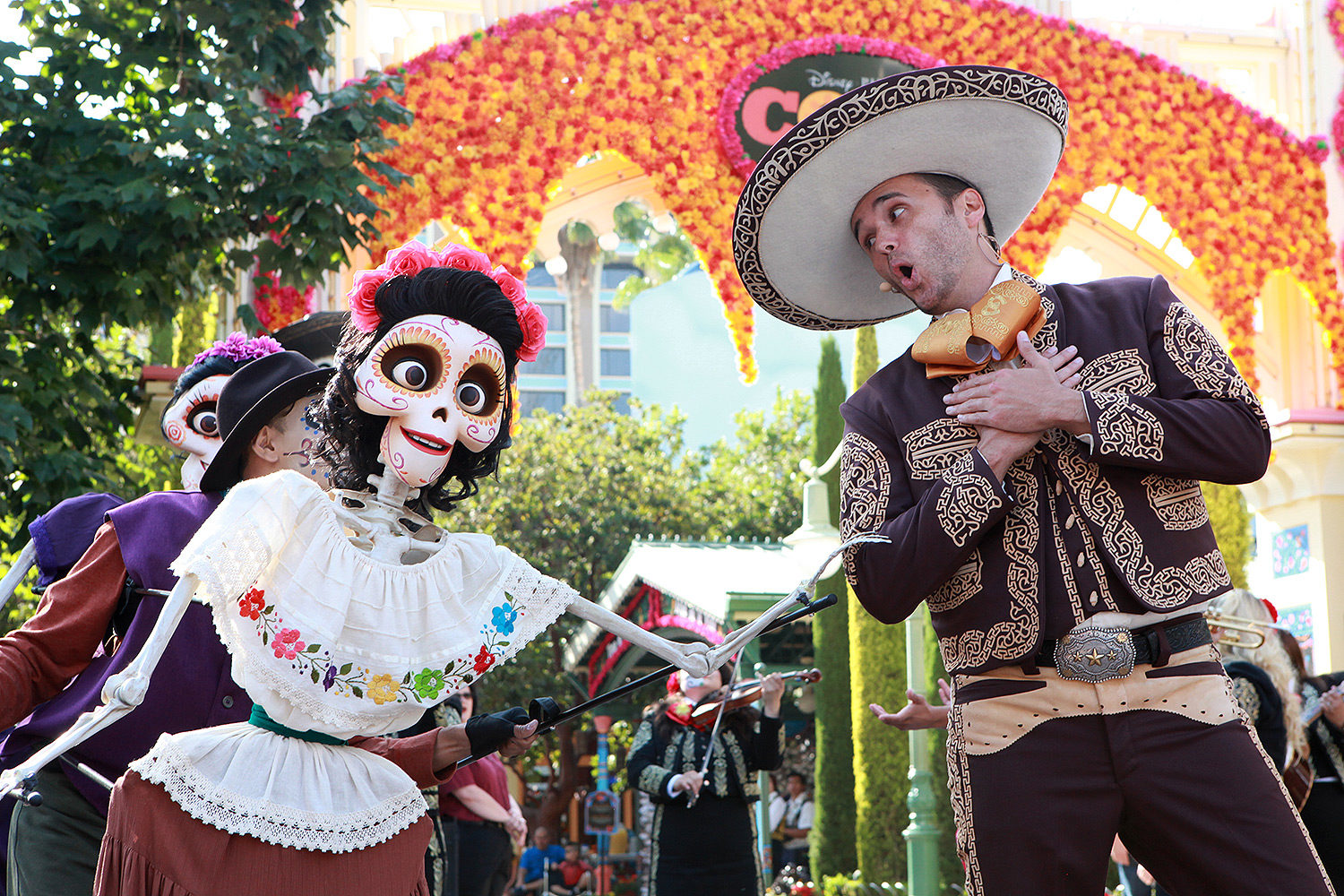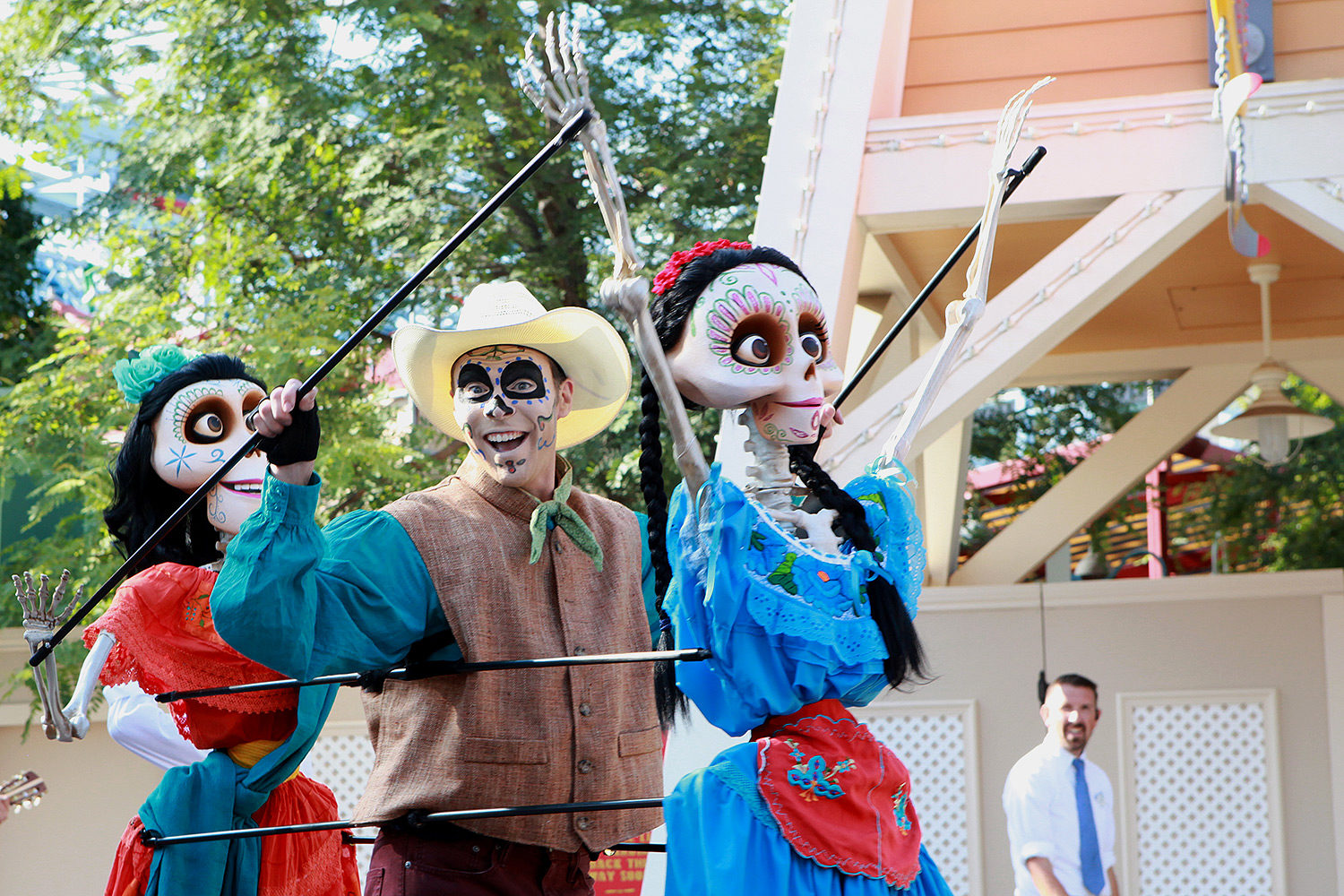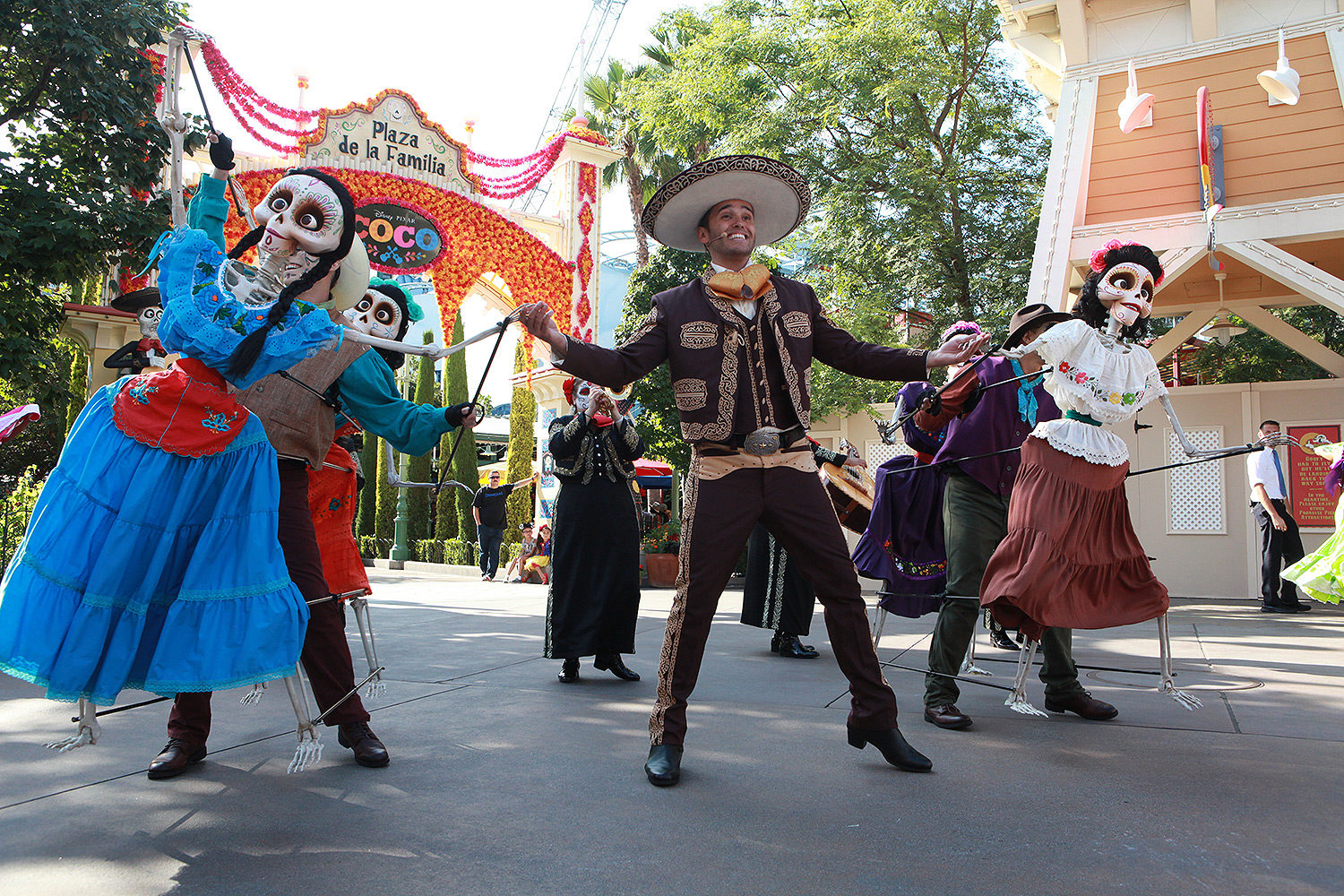 Alright, that does it for this photo update! Next time we'll take you through the new Thor Ragnarok preview and more!
Photography by David Yeh