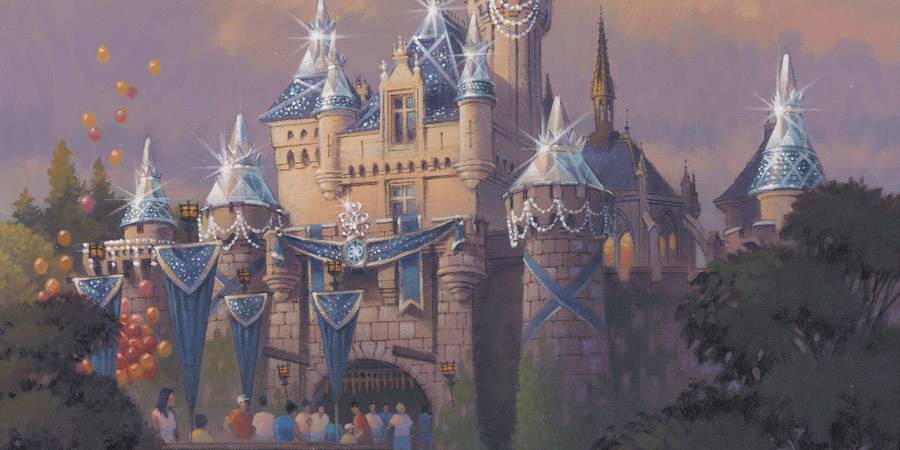 Brian Curran
Three New Spectaculars for Disneyland's 60th
January 30, 2015
Anaheim, Calif. — Disneyland has unveiled made some announcements this week revealing the entertainment offerings to celebrate Disneyland's 60th Diamond anniversary. The actual anniversary date is July 17 but the festivities begin onFriday, May 22, 2015. From fireworks to parades to water spectaculars and projection mapping, there will be no shortage of magic come this summer. Let's take a look at exactly what's in store:
Disneyland Park
-"Paint the Night" Parade – It's been nearly two decades since a nighttime parade "electrified" Main Street, U.S.A., but with "Paint the Night", there will be more than 1.5 million individually controlled lights (the first all-LED parade at the resort) that tell the stories of Disney and Pixar classics in spectacular fashion. With Mickey's imagination harnessing the pixie dust of Tinker Bell, "Pain the Night" will be sure to dazzle guests, as long as they're thinking happy thoughts that is. Floats will include "Monsters, Inc.", "Cars", "The Little Mermaid", "Beauty and the Beast," "Toy Story", "Frozen", and of course Mickey Mouse and his pals.
-"Disneyland Forever" fireworks spectacular – No day at Disneyland is complete unless there's fireworks and with this brand new show, guests will literally "Live the Magic" through the largest installation of projection mapping technology in a Disney park. Main Street, U.S.A., "it's a small world", Rivers of America and the Matterhorn will come alive, transporting guests into the worlds of beloved Disney and Disney Pixar films, including "The Jungle Book" and "Peter Pan". Two original songs "Live the Magic" and a closing song "Kiss Goodnight" by Disney Legend Richard Sherman will make "Disneyland Forever" a spectacular not to be missed.
Disney California Adventure Park
-"World of Color – Celebrate! The Wonderful World of Walt Disney" – When "World of Color" made its debut in 2010, the technology promised many updates and changes and they delivered many times over. With Tron Legacy, Brave, special Fourth of July and New Year's editions of the show entertaining guests and most recently with "World of Color Winter Dreams". This summer, "World of Color" changes once again to celebrate the imagination of Walt Disney and the many decades of memorable moments both big and small. With Mickey Mouse serving as host, the show promises to bring to life Walt and his Happiest Place on Earth.
In addition to those three shows, Sleeping Beauty Castle as well as the Carthay Circle Theatre will be celebrating with its own diamond medallion while the surrounding streets will sparkle with decor and festive banners. Will there be more announcements made for the 60th? Most likely, with rumblings of new "ehnancements" to Fantasyland Dark Rides, Matterhorn Bobsleds, as well as the Haunted Mansion, there is no doubt that this is just the beginning. Mark your calendars folks, you're not going to want to miss this one!
Photography and Concept Art courtesy of Disneyland Resort