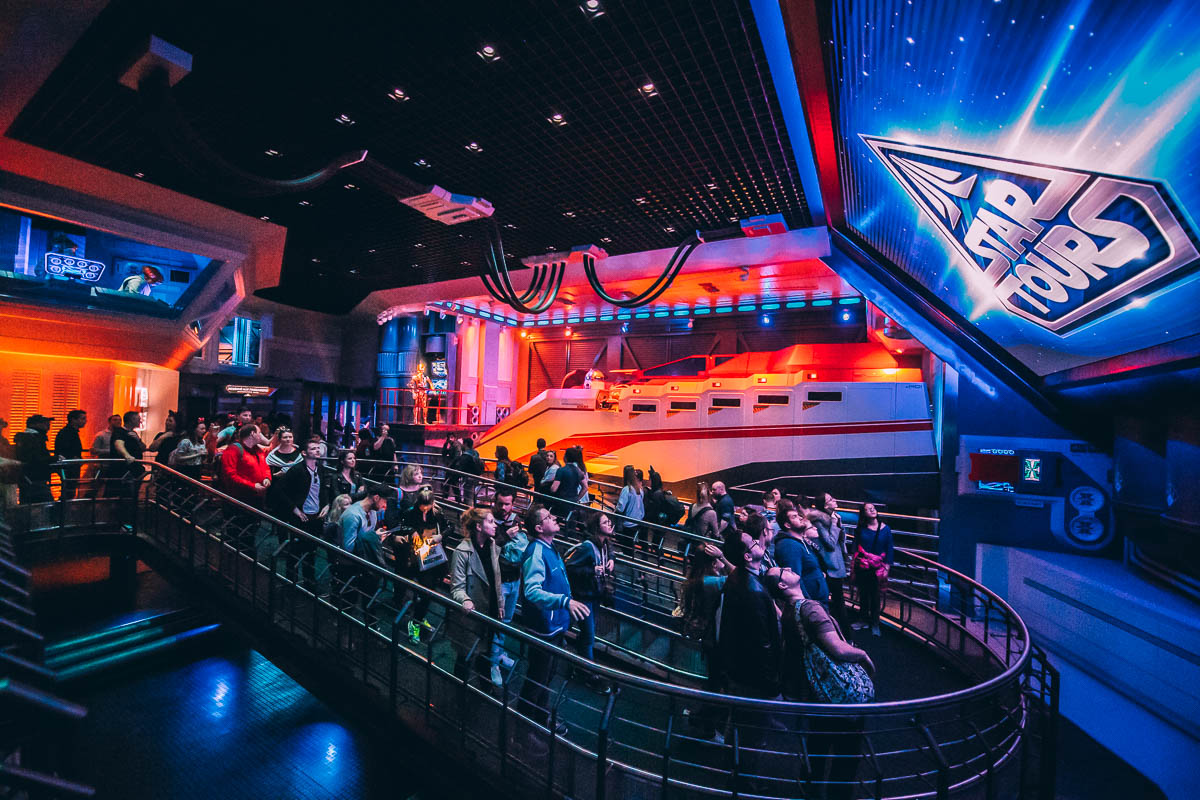 Kris Van de Sande
Review: Star Tours: l'Aventure Continue
Article
Review
April 4, 2017
With the launch of its 25th anniversary celebration, Disneyland Paris launched Star Tours: l'Aventure Continue. The French version of Star Tours: The Adventures Continue.
For some reason I have yet to visit the Stateside parks, so my only actual experience riding Star Tours has been the original in Paris. So when the gates opened for the public the 26th of March, I slowly let everything sink in, until now.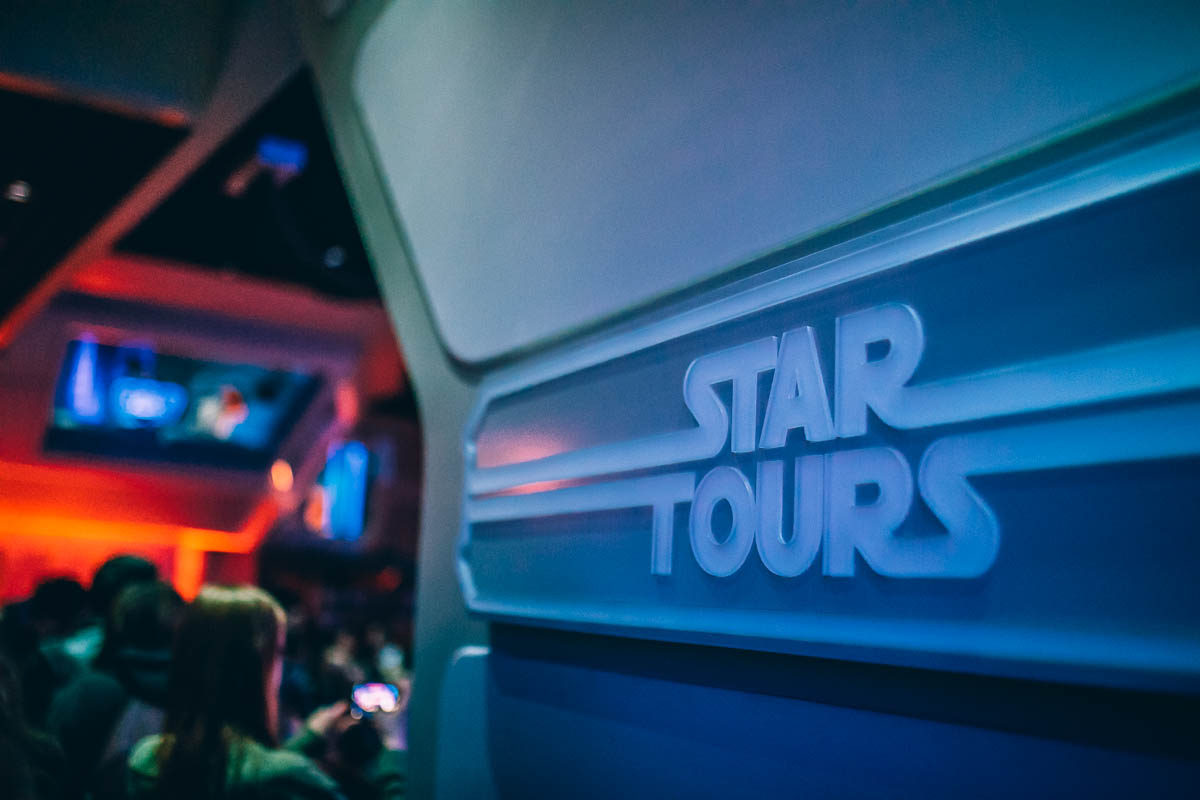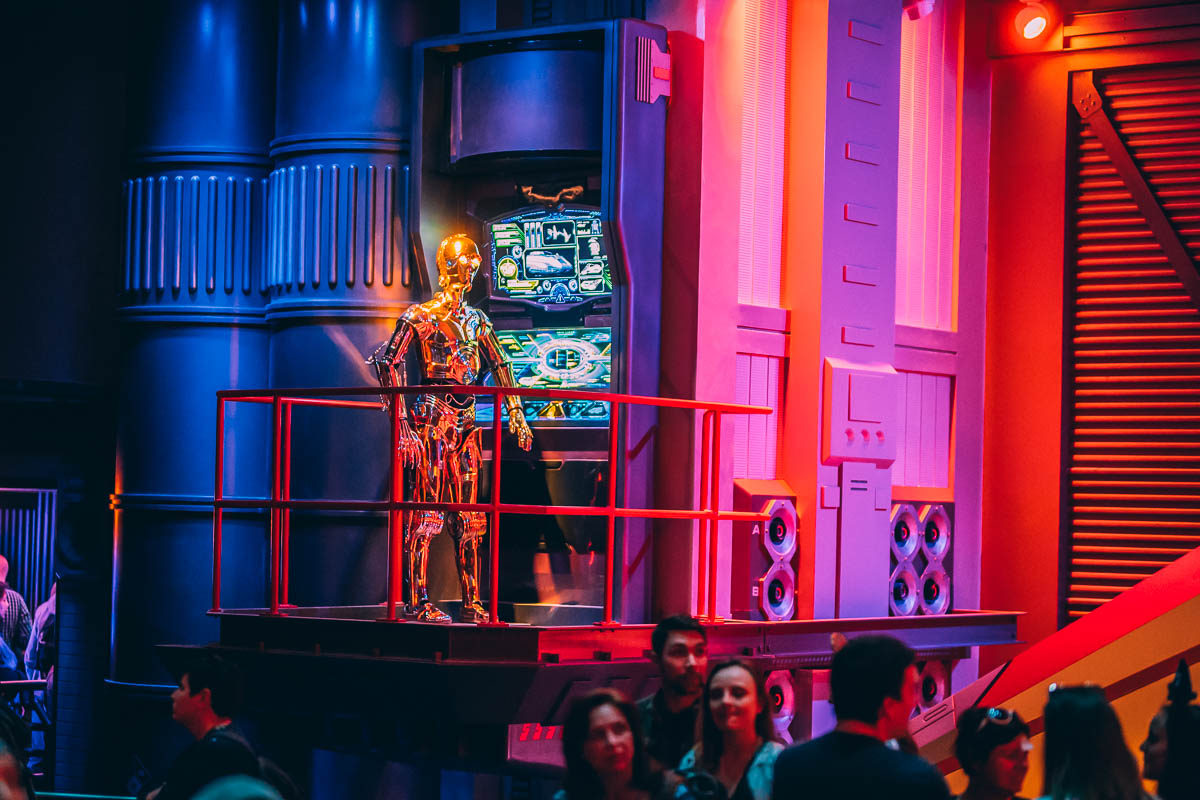 You see, I can't help but be disappointed. It's almost impossible to really know Star Tours, and not be. Of course, we can't have a clear vision of this, since we've been obsessing over every detail of Star Tours for the past fifteen years. (Yes, we started this site when Disneyland Paris was just celebrating it's tenth birthday!
Star Tours has been in Disneyland Paris since opening day in 1992. The original attraction opened 5 years earlier in Disneyland, and ironically it took another five years since the new version launched in the Stateside parks for the French update to start. Those five years are a very long time in the world of media. With the theming and video assets being a regionalised clone of the 2011 version in Orlando, Florida, it already is a dated attraction before it evened opened in Disneyland Paris.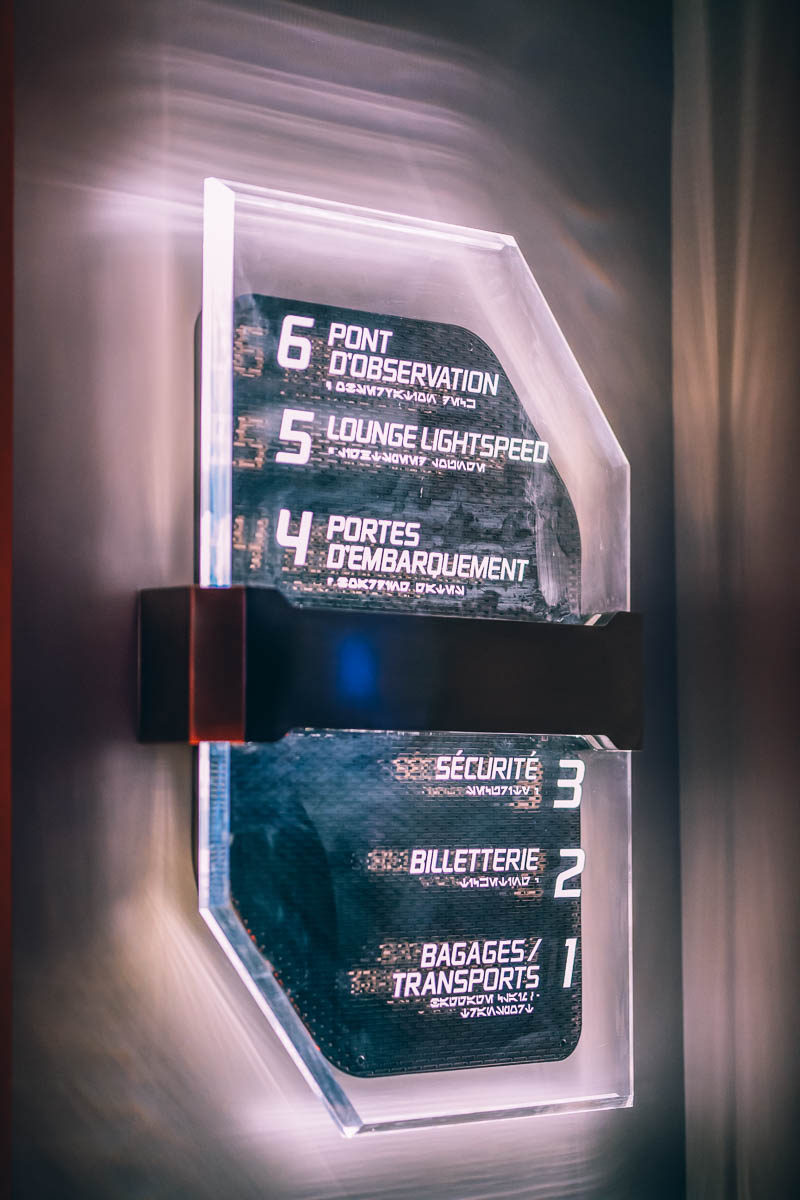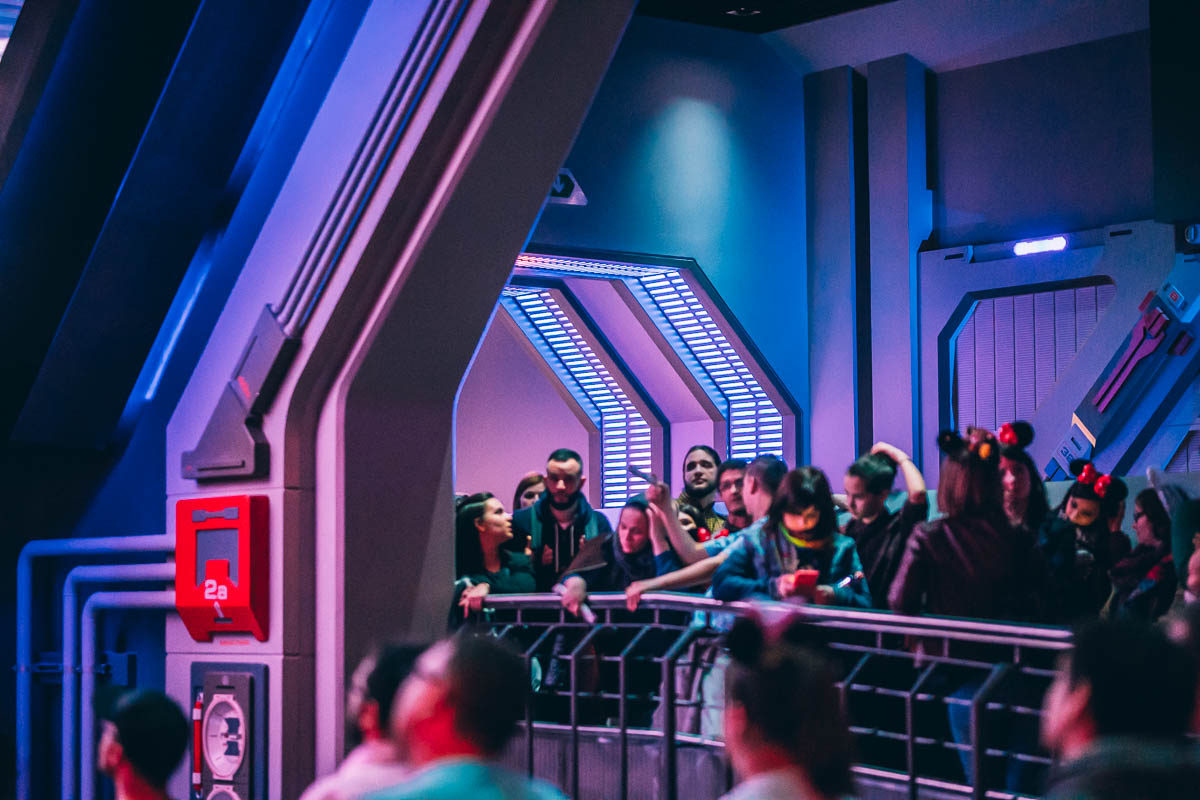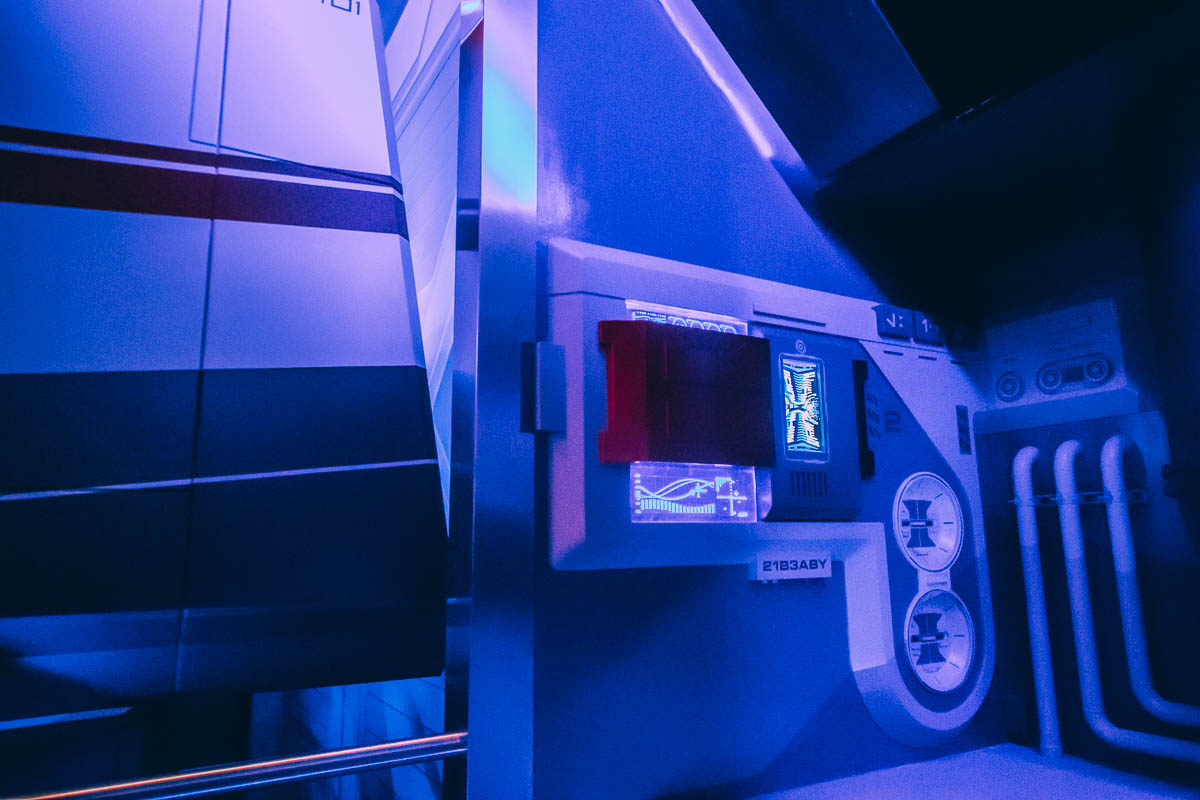 You see, the time that this attraction was created was before the great Lucasfilm Ltd. takeover by The Walt Disney Company. With full oversight of George Lucas, it has the complete aesthetic of a clean company, very prequel like.
But instead of seeing Star Tours as a post-war rag-tag travel agency, it now feels like a huge corporation without any soul. The entire queue line went from a warm feeling bunch of chaos to a boring cold toned airport. With droids scanning luggage and passengers with a heat-ray, the only thing missing is a TSA-droid doing a pat down. Even real-life French regulations pop-up here with a huge fence around C-3PO, to secure any maintenance personnel doing touch-ups on the golden animatronic.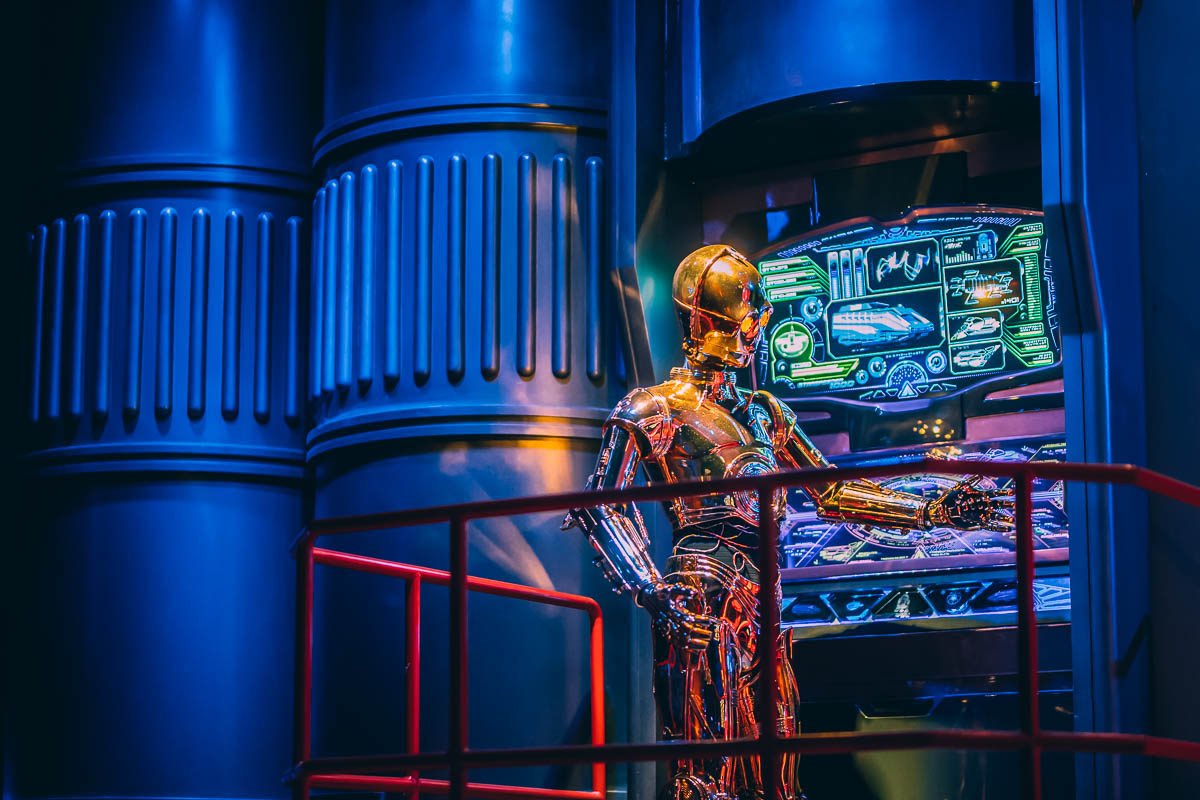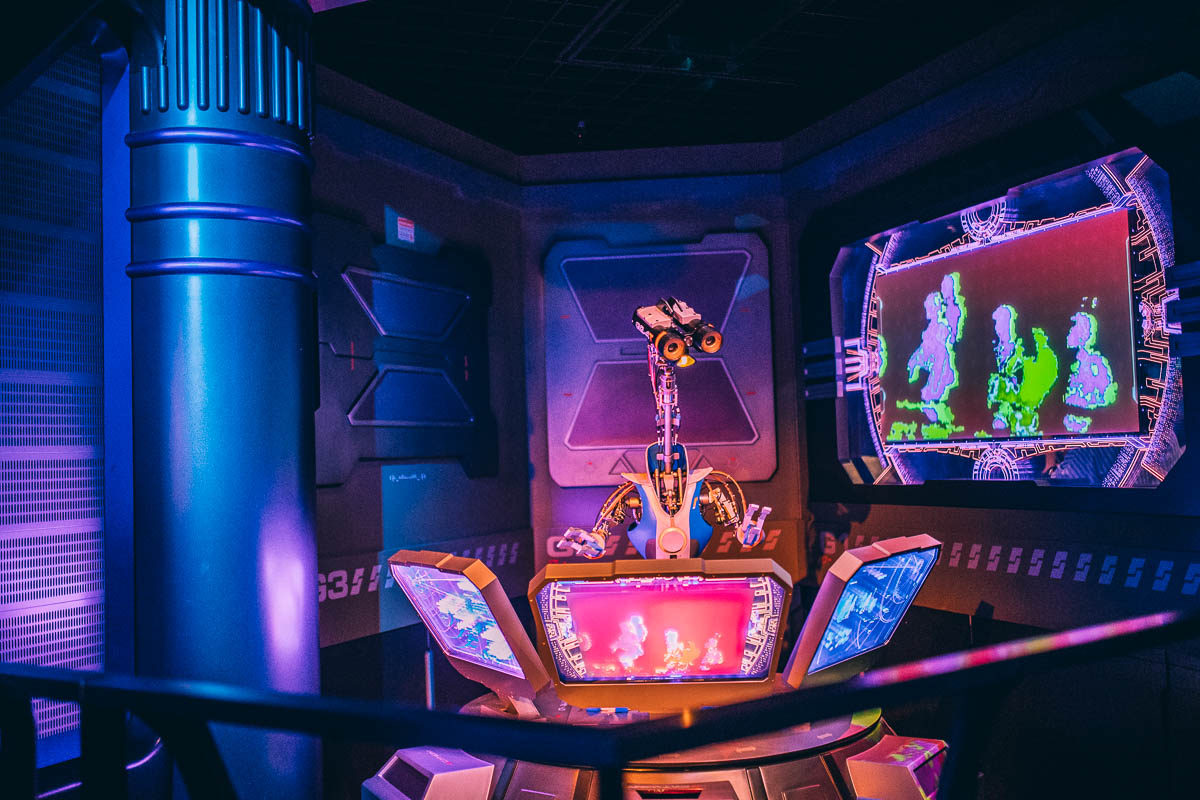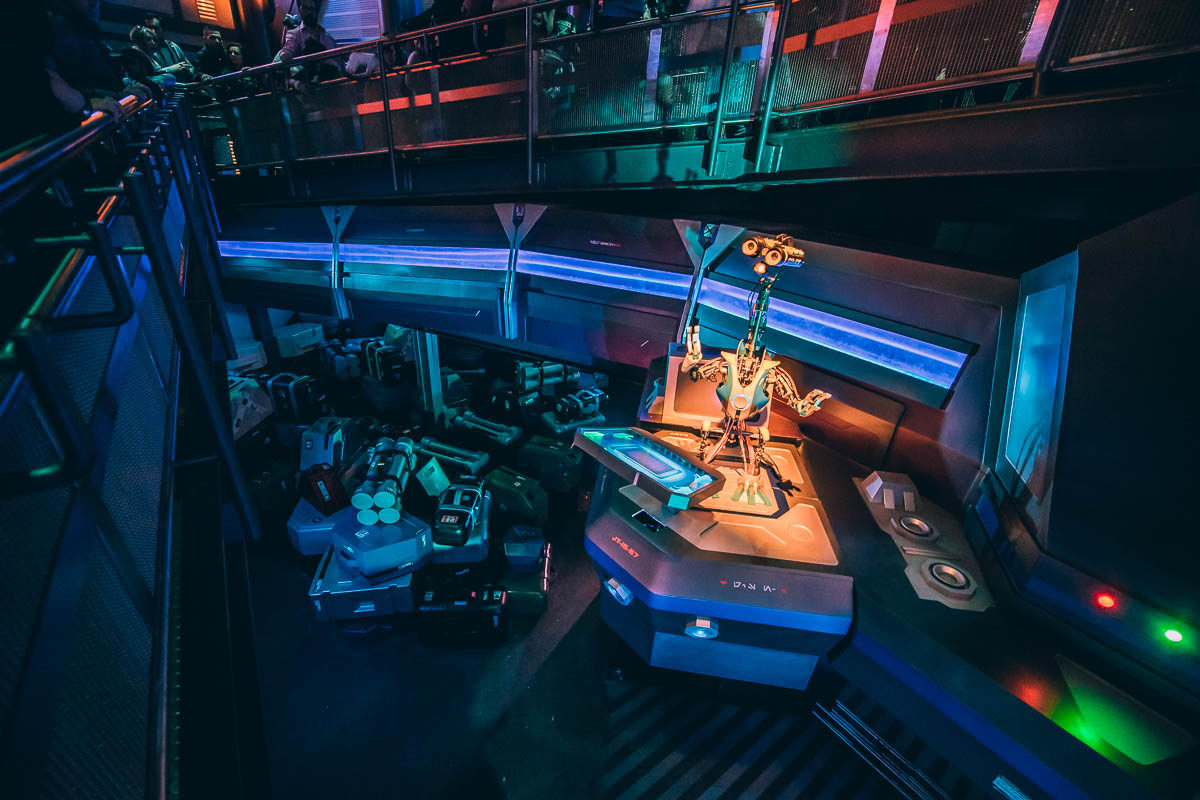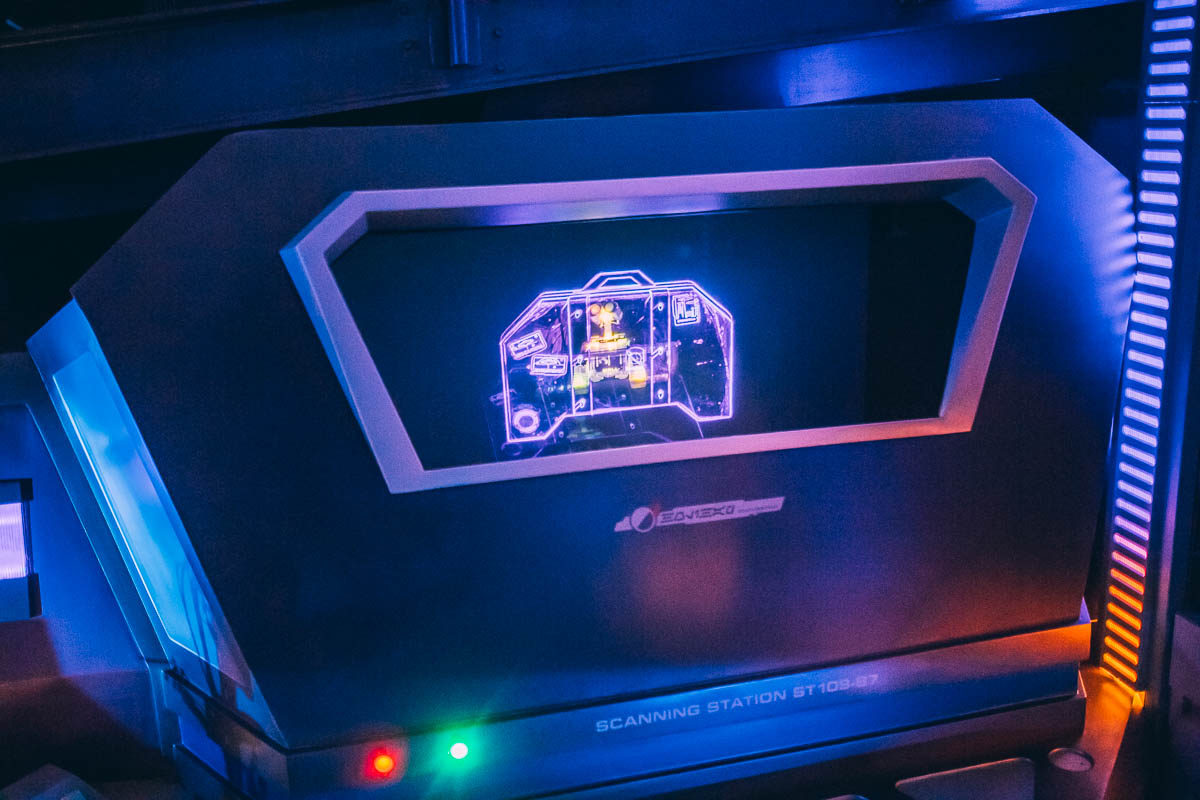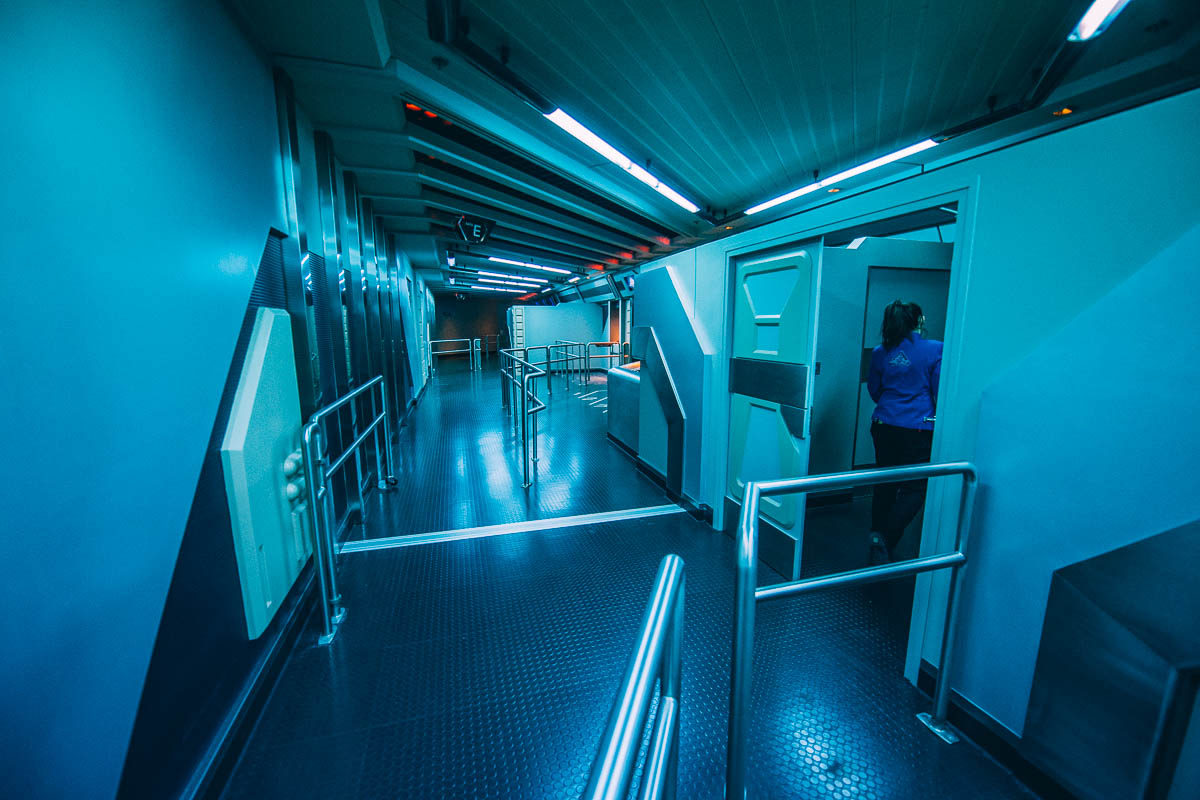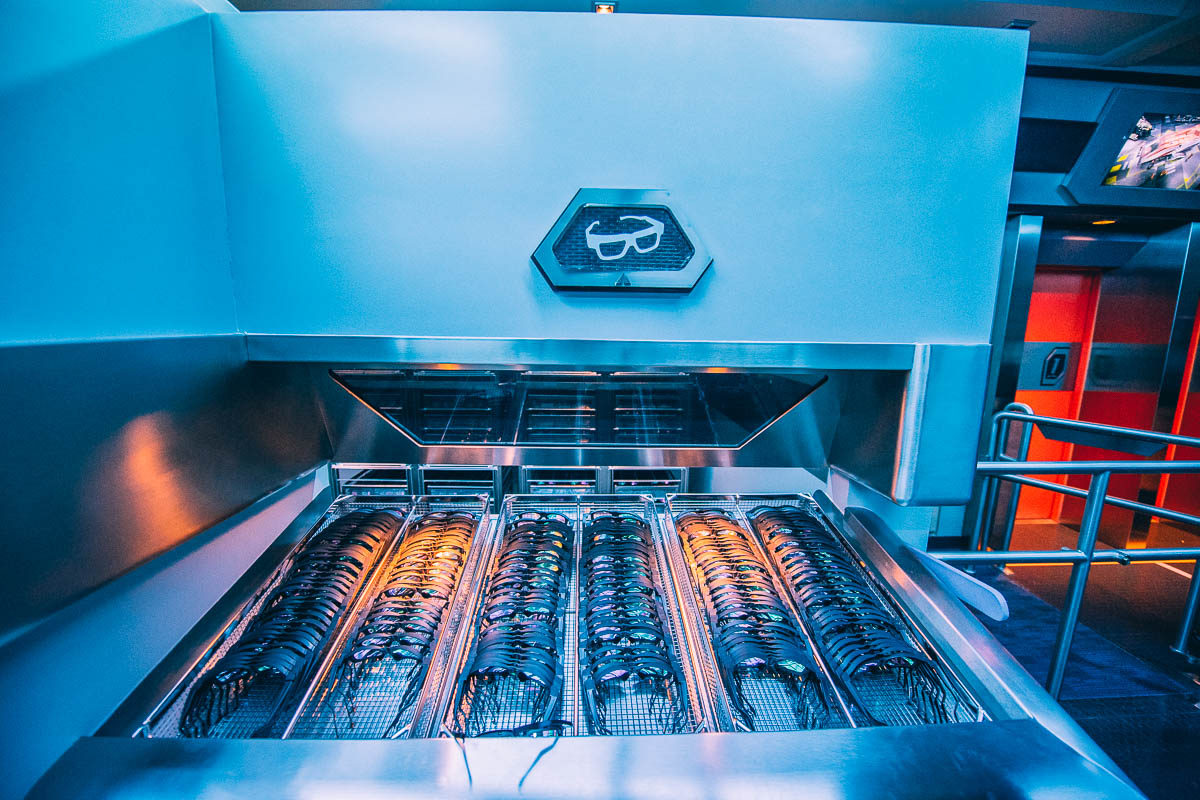 The main show is smooth as ever, and even much more intense with the movements. Especially landing in the Death Star wreck in the Jakku scene is very intense. But having a panicky C-3PO as your host feels like a cheap copy of the original Captain REX, whose role has been reassigned to being locked up in a box with his former fellow droids in the queue line. Perhaps the most gut wrenching vision was ROX-N locked up in a tiny box with a small window. Her hand slowly reaching for the opening. Her name-tag stripped, and replaced by a larger foamcoare copy. I guess for readability. Accompanied by all other droids with some very objectionable choices. The first obvious one is that R4 and R5 heads got mixed between bodies. But the biggest continuity error is having the top part of G2-4T and G2-9T crated up as well, with their new counterparts sitting just on the other side of the fence. Instead of retrofitting new designs on the old droids, Imagineers from WDI chose to use the feet of the original droids, with brand new animatronics being created in California. Meaning the discarded rest of these adorable droids are sitting in a crate. Looking at the newer robots that stole their jobs. And feet.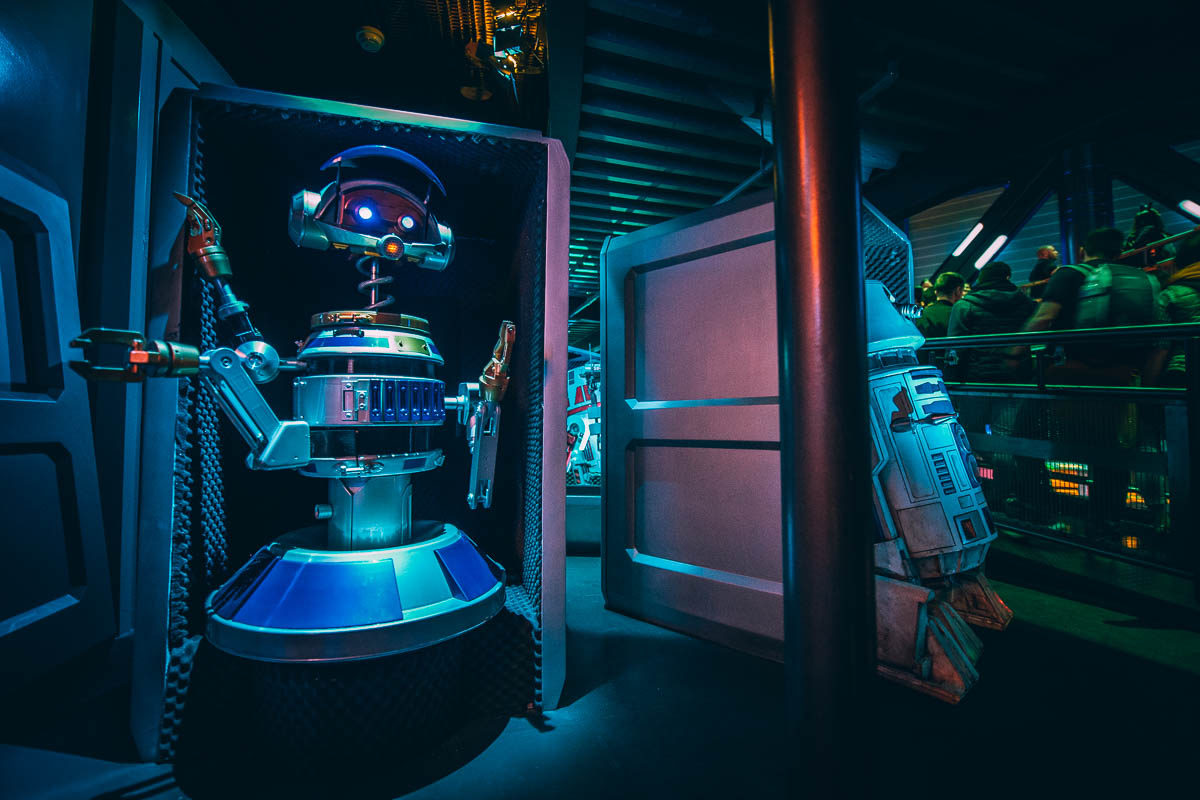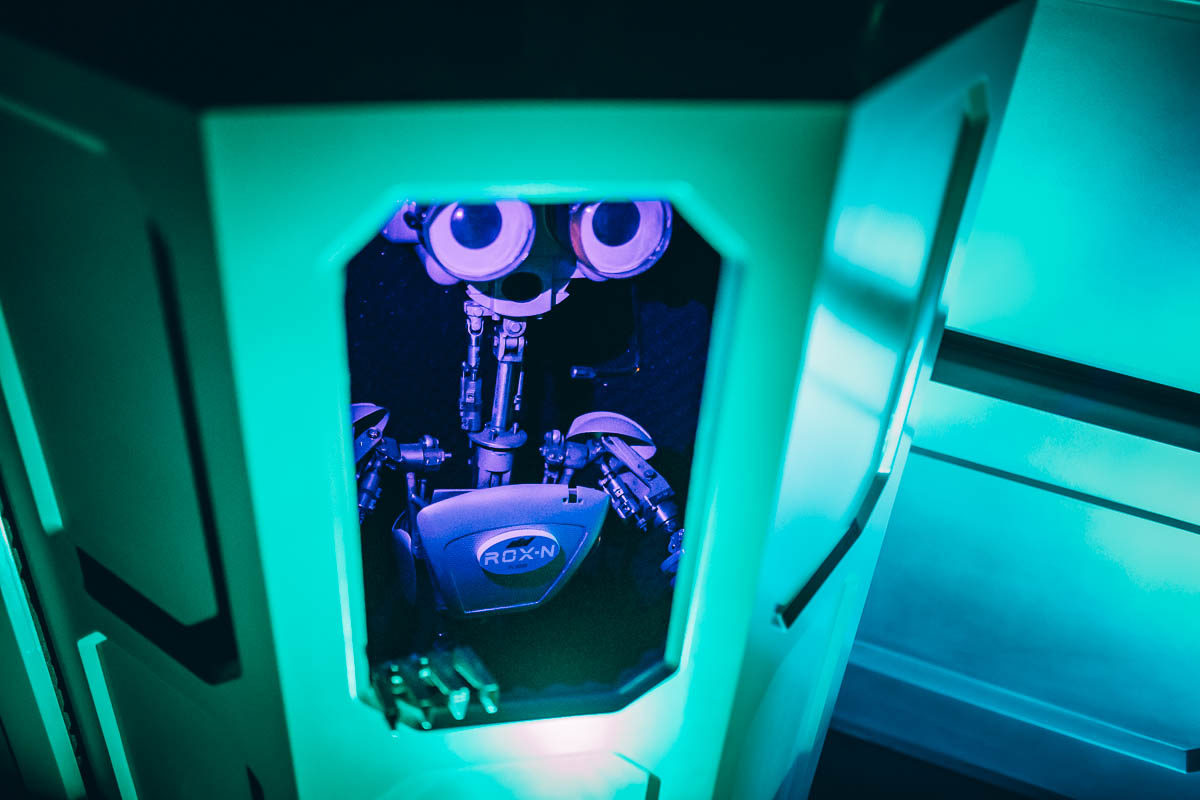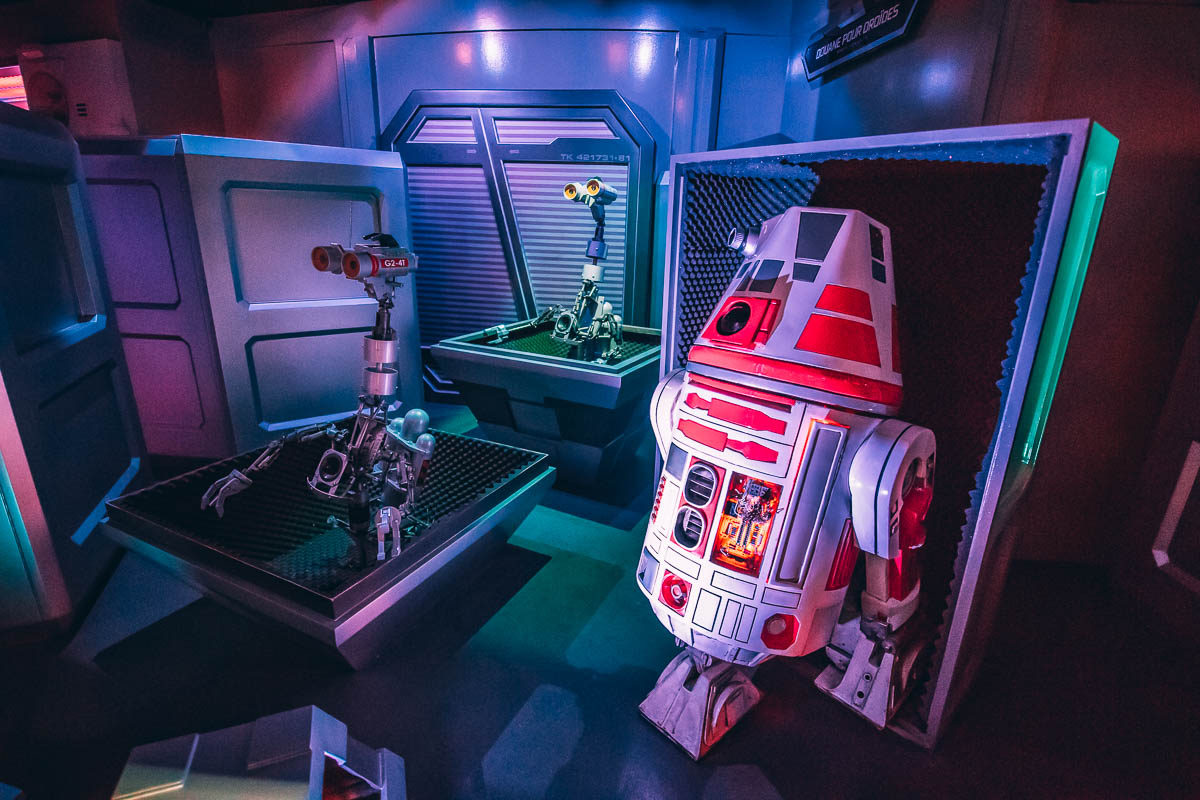 The fact that this multi-language attraction (French, English and Ewokese) has been completely Frenchified, is a slap in the face for 38% of non-native speaking English speakers in Europe, with just 14% of speaking non-native French. A very weird choice for the number one tourist attraction in Europe. The only English in the entire attraction is 1 quote from Aly San San to keep an eye out for your children, and half of the Cast Member Spiel with the safety briefings.
Perhaps the most dated of all is the CGI. With Rogue One, the latest Star Wars movie, looking breathtaking, the six year old visuals of Star Tours feel like a video game instead of a cinematic event, a sentiment shared by Tony Baxter, the creative director of the original Star Tours. Star Tours might have been given a brain, but it's a heart that it sorely needs. We can only hope that the wizards at Walt Disney Imagineering will realise this.
For those nostalgic about olden days, You can still enjoy our project: Star Tours: Before The Adventures Continue.
But that's not the end of Star Wars in the parks. With the franchise bombarding cinemas with a yearly hit movie and many billions of dollars of merchandise, it's easy to see that Disney want to make the most of their $4.05 billion investment. For the parks & resorts, this means a huge Star Wars Land that is under construction in Disneyland Resort and Disney's Hollywood Studios at Walt Disney World with a scheduled 2019 opening. For Paris however, this massive expansion is just a pipe dream, with no apparent plans for an update of this magnitude.
What we will be getting however is a retrofit. May 7th, Space Mountain will become Star Wars Hyperspace Mountain: Rebel Mission. With the attraction itself being quite an interesting and fun experience in the other parks, it's still a a choice that is very controversial with fans. Discoveryland in Paris is all retro-future steampunk design, which that clashes completely with the plastic look of Star Wars.
It's hard to see how they can implement an authentic Star Wars experience in such a large iconic space. But, unless the powers that be decide to implement a full-on Star Wars experience in the Disneyland Park, it's the closest we'll come for now.