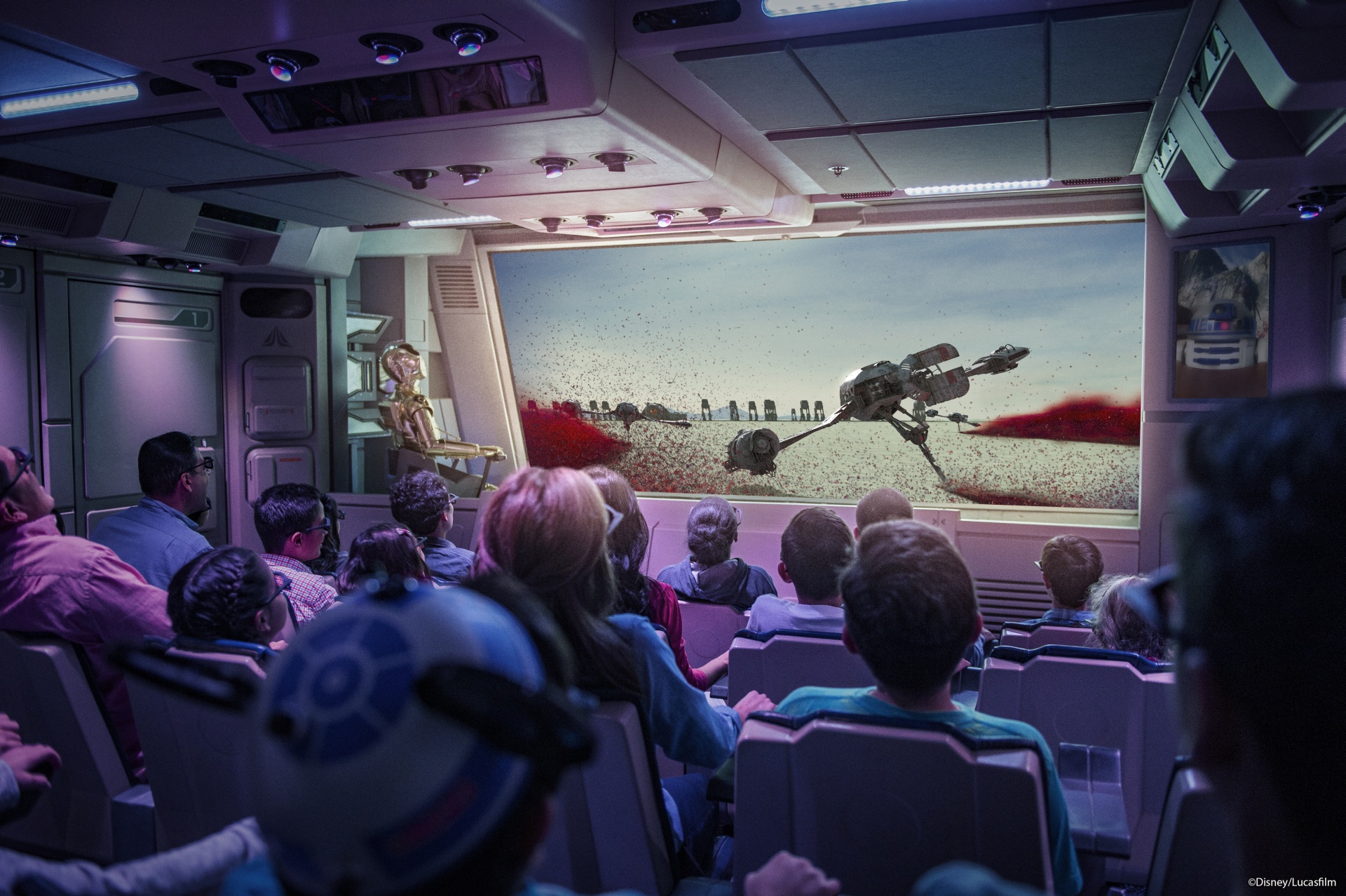 Kris Van de Sande
And The Newest Star Tours Destination With Crait Is…
November 17, 2017
Star Tours: The Adventures Continue lives up to its name as a brand new destination opens at both Disney's Hollywood Studios and Disneyland today officially today, with Paris soft opening today as well and Tokyo coming soon. Based on a new planet from Star Wars: The Last Jedi, the planet of Crait has long been announced as the new destination but there is another, and if you simply cannot wait until you ride, the additional destination is……
STAR TOURS SPOILERS AHEAD!Star Wars Land! You will land in the upcoming Star Wars: Galaxy's Edge! It's also revealed its name is Batuu.
We can also a reveal that the brand new opening scene features Kylo Ren in the place of Darth Vader. Classic Star Tours fans will also smile with a very familiar sequence.
We'll have a full review of the new experience coming up from Florida, California, and Paris so stay with us and follow us on our Instagram account.