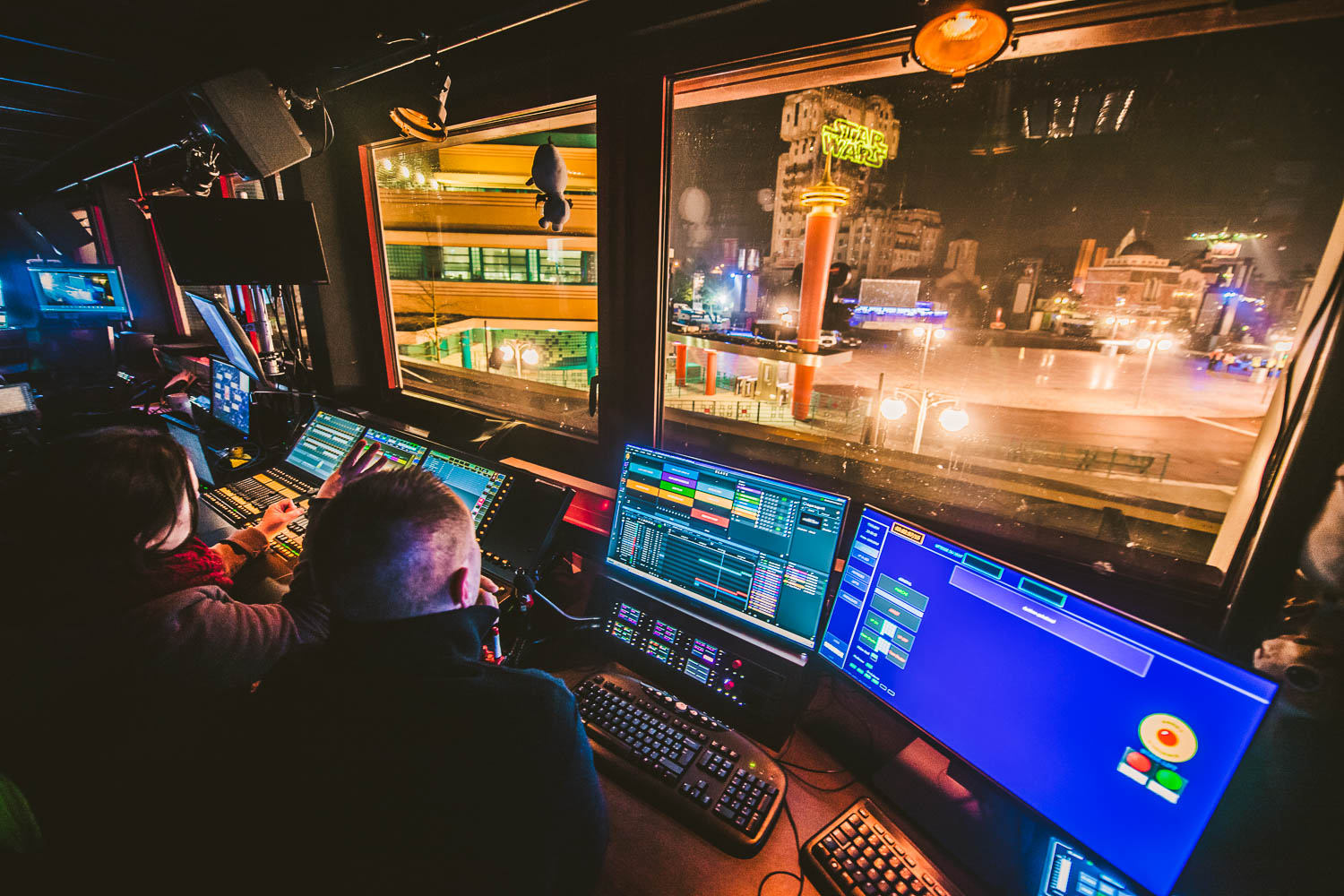 Kris Van de Sande
Inside Paris' Season Of The Force Update
Article
January 13, 2018
In 2017, Season of The Force was introduced to Disneyland Paris, turning the otherwise slow winter season into quite the crowd pleaser. While it remains to be known if the event will return to Anaheim's Disneyland, it returns once again to Disneyland Paris in full force.
Apart from the the park's 25th anniversary and the Walt Disney Company taking back full ownership of the resort, there are a lot of things happening throughout the French resort.
The much-loved Swing Into Spring was put on hold last year but this year it will be replaced by the Pirates & Princesses Festival. A name that already sparks controversy with gender-roles, but Disney seems to be on the right track. In a recent refurbishment, the popular Redhead in Pirates of the Caribbean has changed to an empowered Pirate. But according to Disney we shouldn't think of dirty pirates when we think about the Pirates & Princesses Festival, but more like the Pirates of Neverland. They are fully aware of the gender-bias, and have promised to surprise us. We'll have more information on the event soon.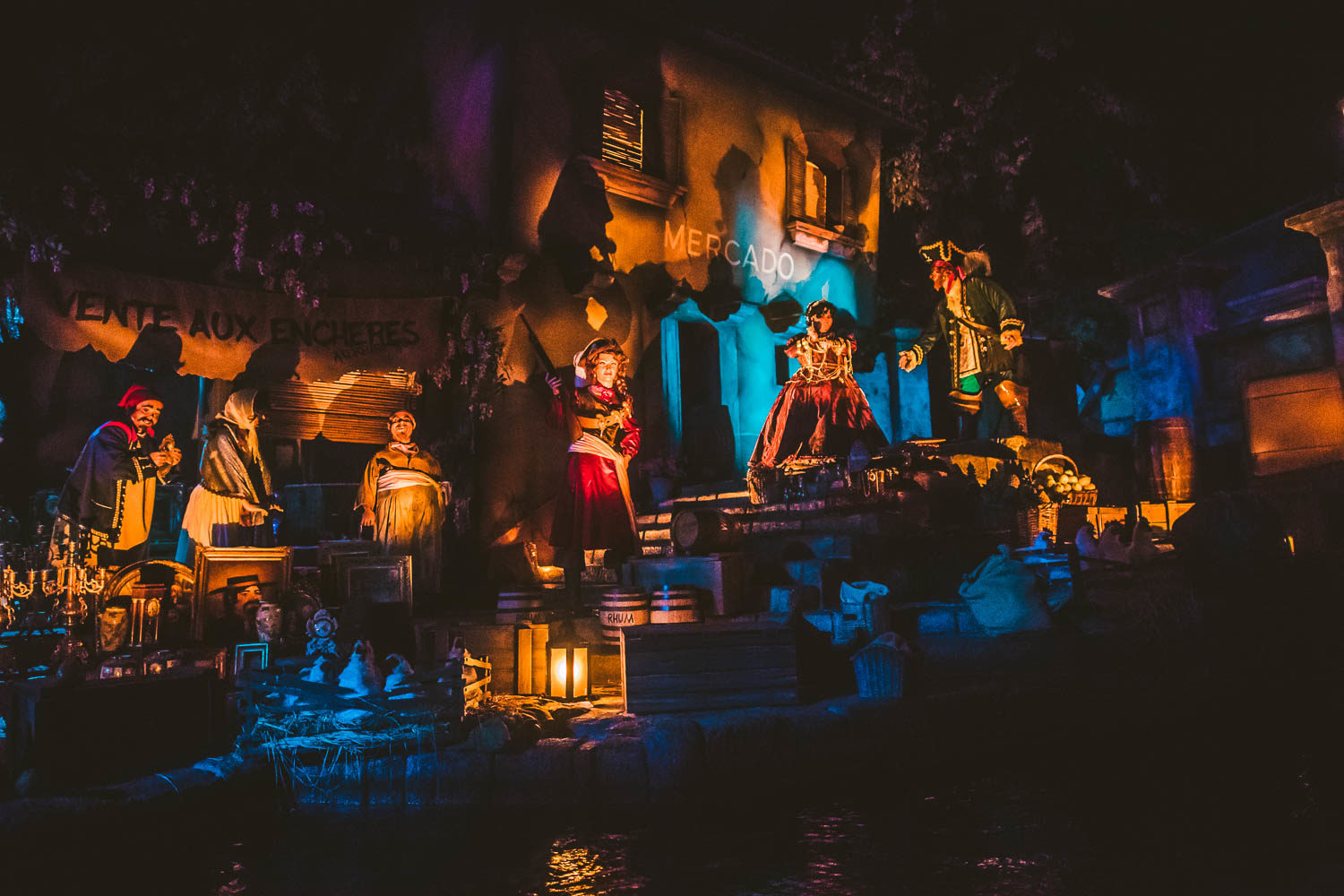 In the summer we will be able to experience Marvel Summer of Super Heroes, an event similar to one seen at Disney's California Adventure last year. In addition, Fandaze, a brand new fan experience coming in June, has been in full preparations, with tickets on sale this Monday.
Star Wars
With The Last Jedi still playing in cinemas, it's only logical that the celebration at the parks continue with more content from the saga.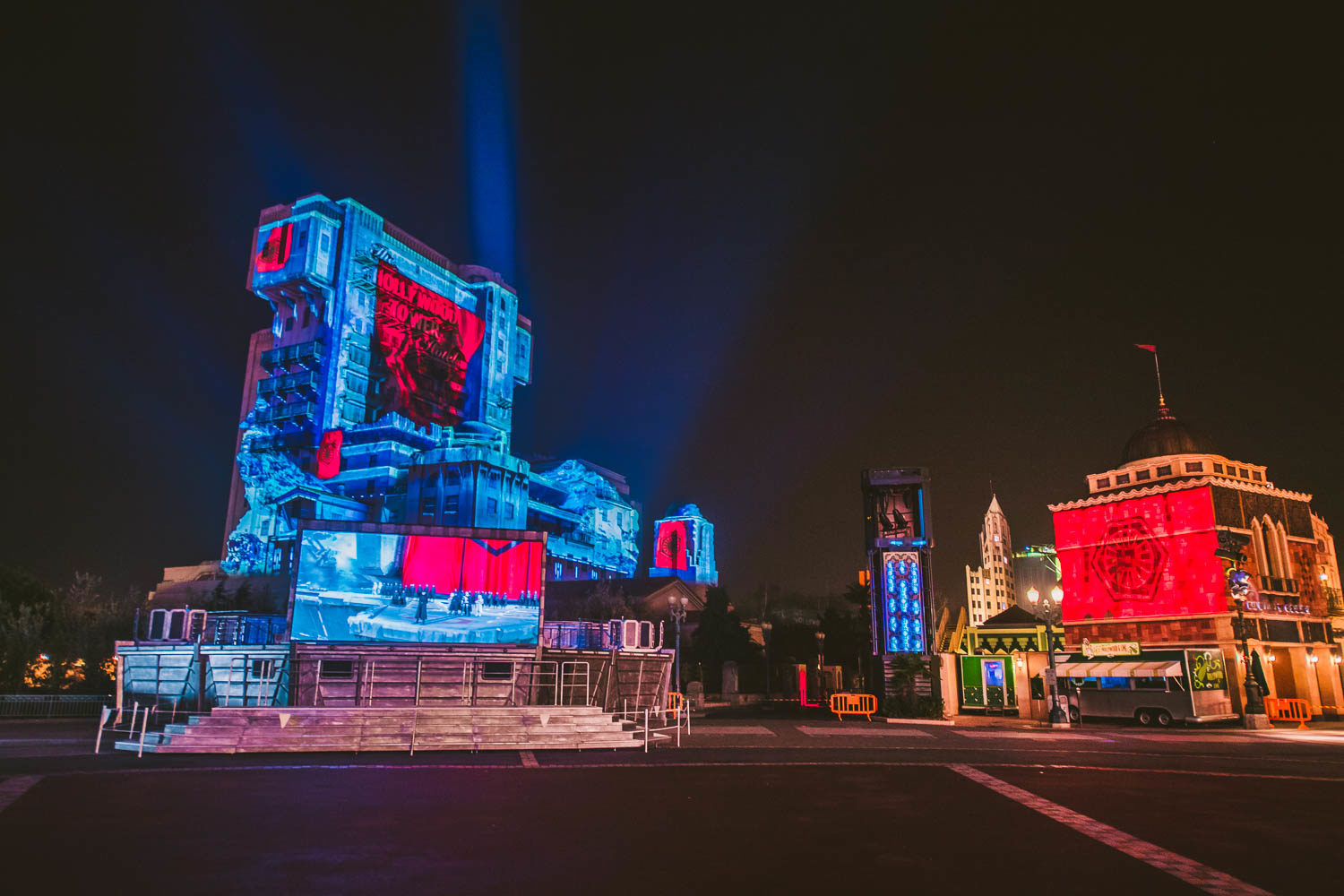 Over at Walt Disney Studios park, Star Wars: A Galactic Celebration remains the big nighttime spectacular, using the Hollywood Tower of Terror as a backdrop for projector mapping a fifteen minute show on its surface. But those thinking they've seen it last year are mistaken. It's not just a few new scenes added in. While some footage of the show is being re-used, they re-imagined the show to make it feel fresh and new. It's also bigger than ever incorporating a new surface to project on, making it even more immersive. Add that with more powerful lasers and new characters like the introduction of Rey and Death Troopers on stage, the experience should feel as fresh as ever. Not just that, after listening to guest feedback we will see Darth Vader come live on stage as well, just like he did exclusively on the Star Wars Nights.
We talk to Marie-Charlotte of the Entertainment team. In her 10 year career at Disney she has been involved in some pretty big projects like Disney Dreams!. When they started creating the nighttime spectacular, it also started the Toolbox project.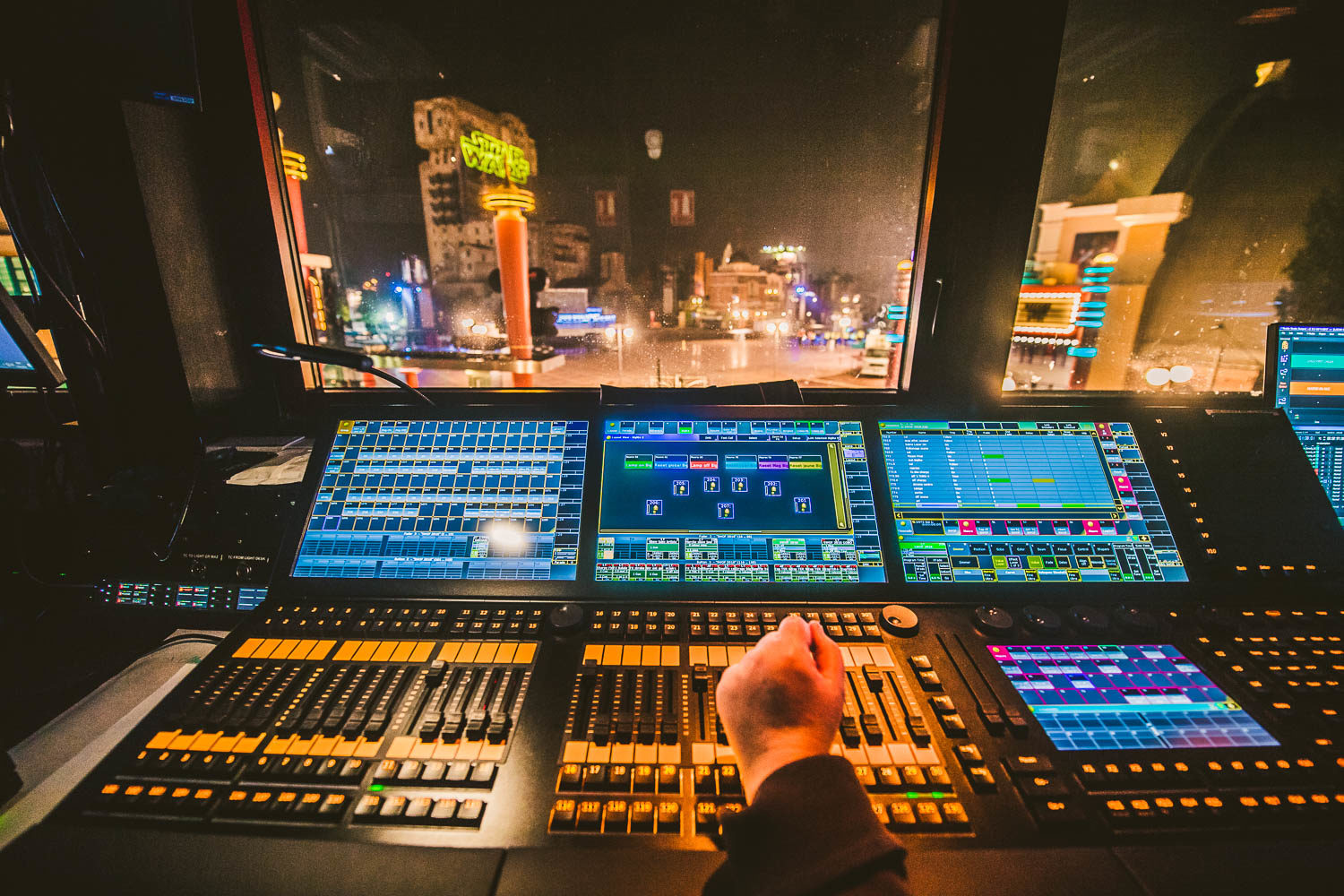 "The toolbox, or toy box as we called it earlier is an infrastructure framework on which we can create shows. We knew as we built this show, that we would be needing to update it in a few years, so we wanted to make it as flexible as possible. This system worked, because when we moved from Dreams to Illuminations, we only had to swap out a new media server and projectors for the move to 4K. Fun fact, we were the first ones to do projection mapping in France!".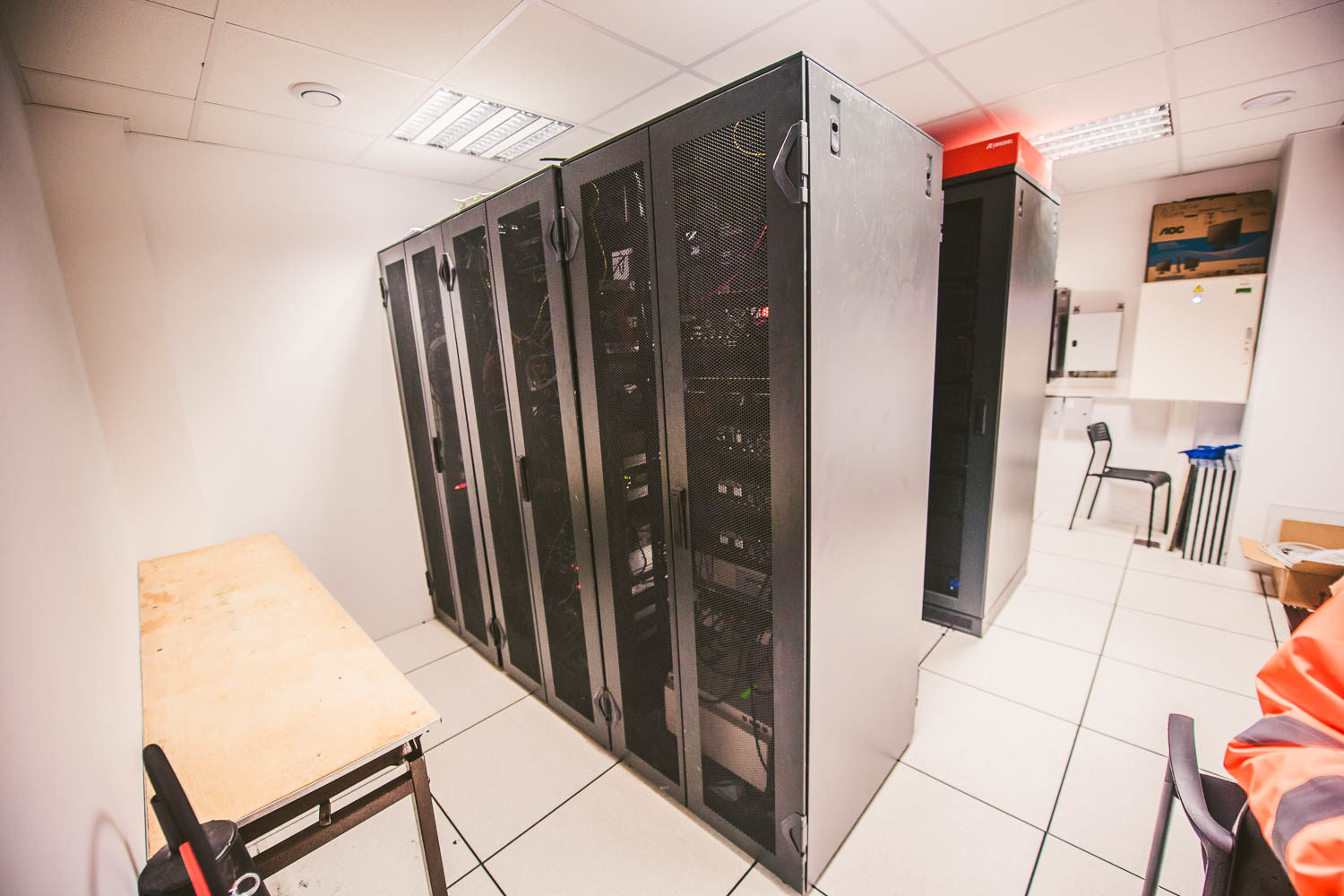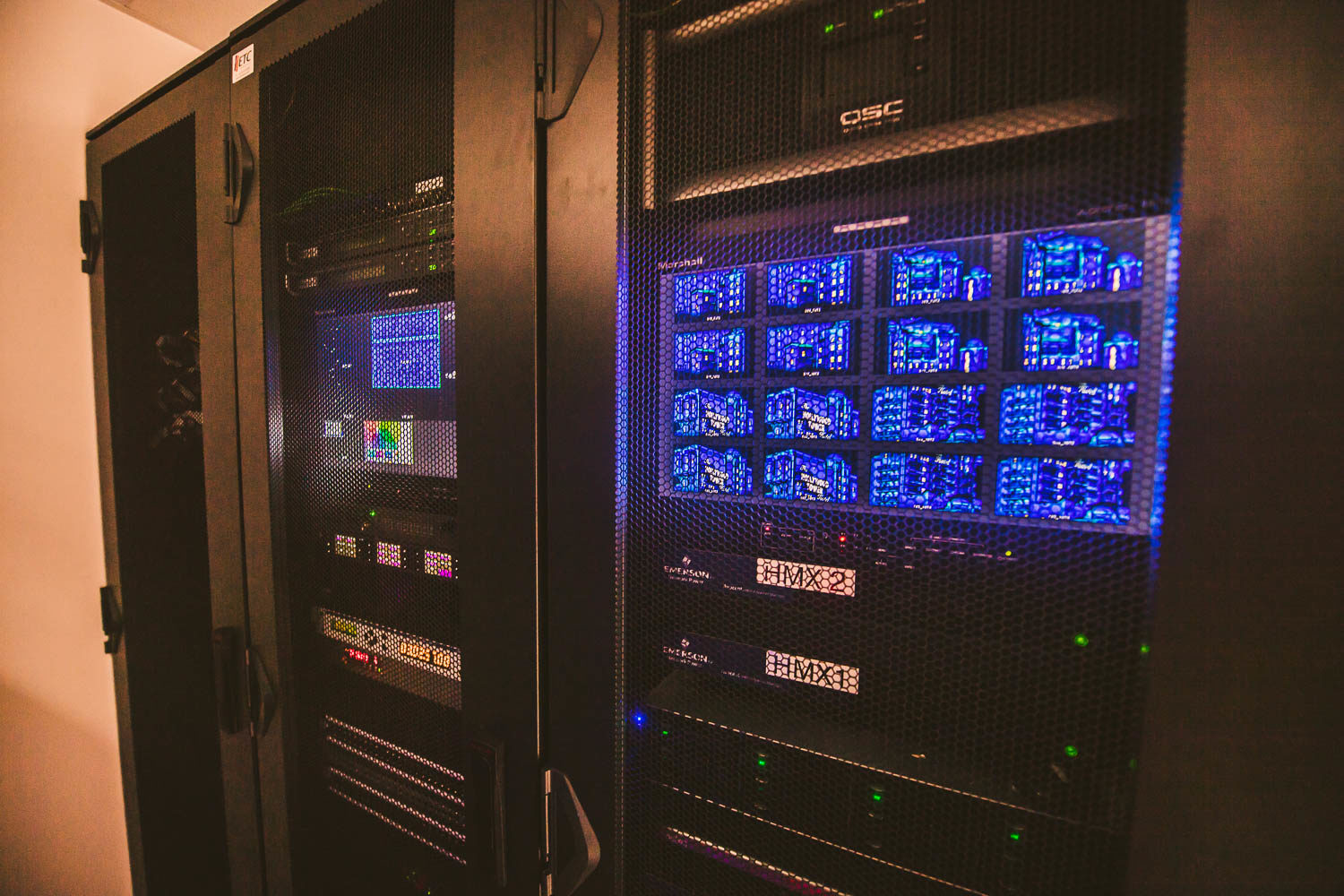 It's not just any 4K: Star Wars: A Galactic Celebration runs on 17 4K projectors, which double project meaning there is always a backup ready.
Marie-Charlotte: "In December 2015 I was asked to create a brand new Dreams, but with Star Wars in the studios. My only reaction was "wow" and yes!, but then came the complicated task of creating the toolbox in the Walt Disney Studios Park. We built the entire thing in just under a year, with the control booth and projector building being built in just three weeks! We had to connect all the separate items with many miles of fibre cable. For example we now have 100 lights on the Hollywood Tower Hotel."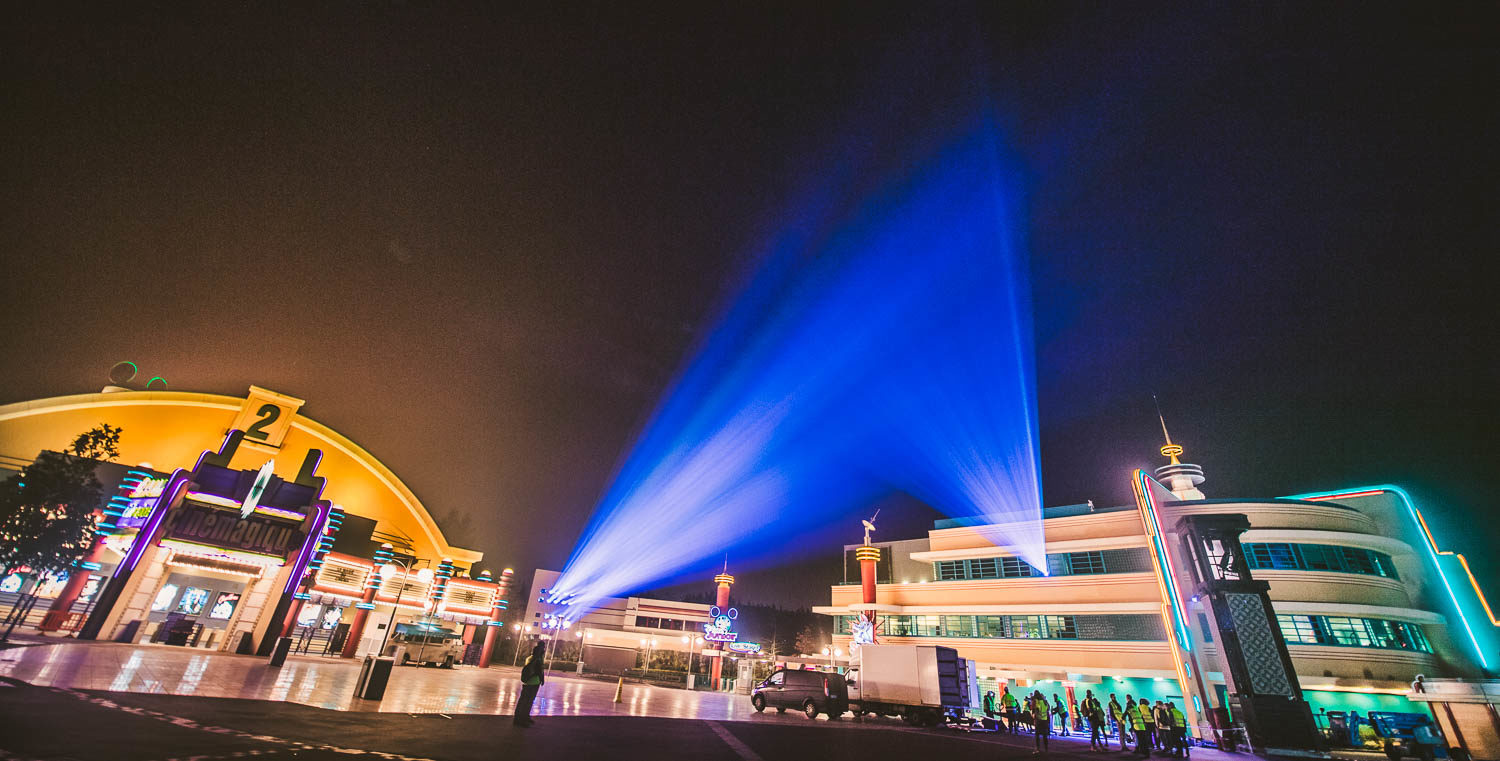 An important thing is theming. Everything has to fit in. The Illuminations control booth is themed like a landscaping workshop, while the building in the studios looks like another studio building. The stage itself looks distinctly Star Wars, but is easily transformed into something else, another part of the toolbox.
"With a few theming adjustments , we can create a whole different show, like we did last Christmas, or we can create a spring show, or Halloween. Everything is possible."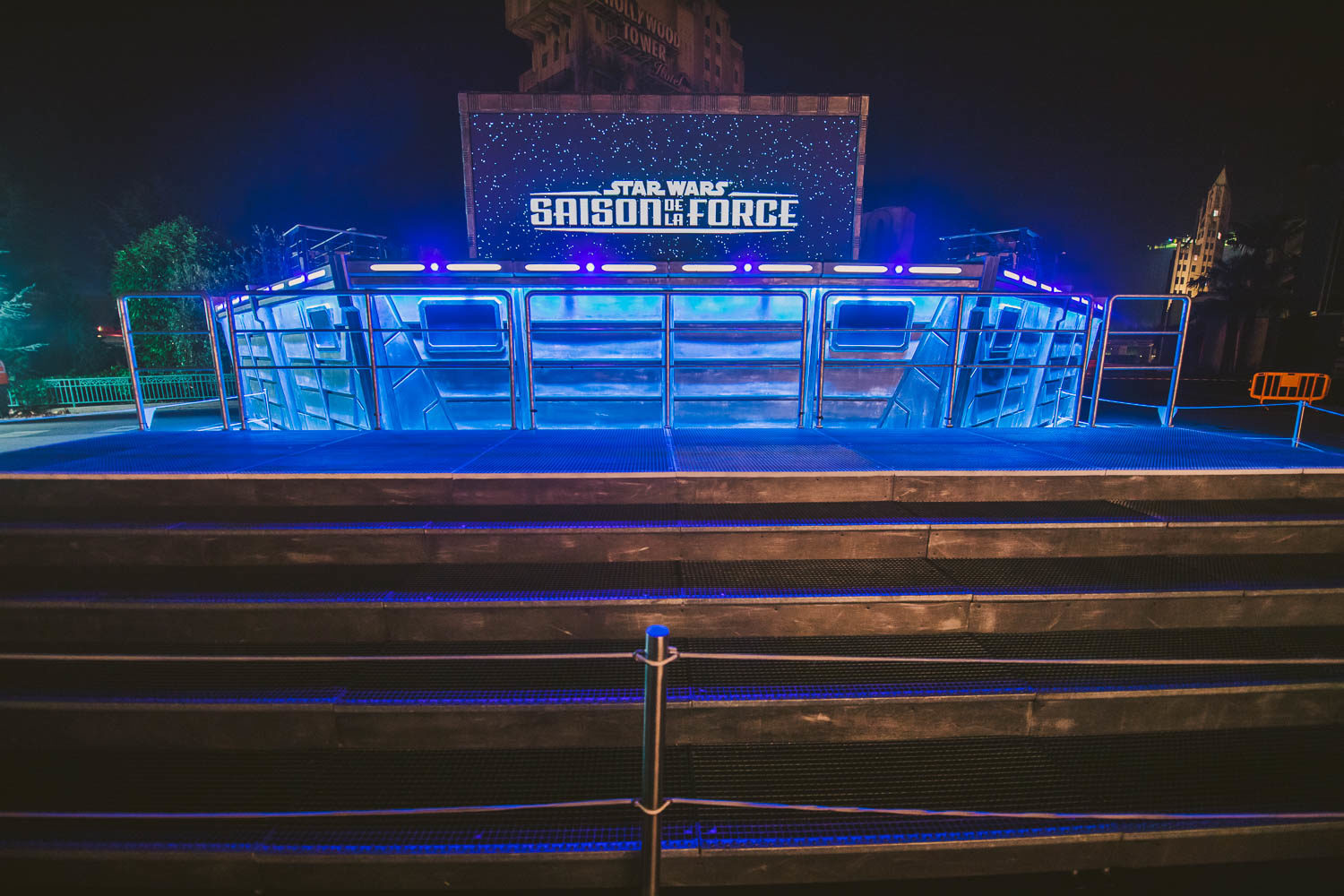 While visiting the control booth, we noticed a 4K Apple TV interface.
"During the show we took pictures in the crowd, and we used the Apple TV to display them on the screen." It's interesting to see a consumer product so integrated with specialised equipment.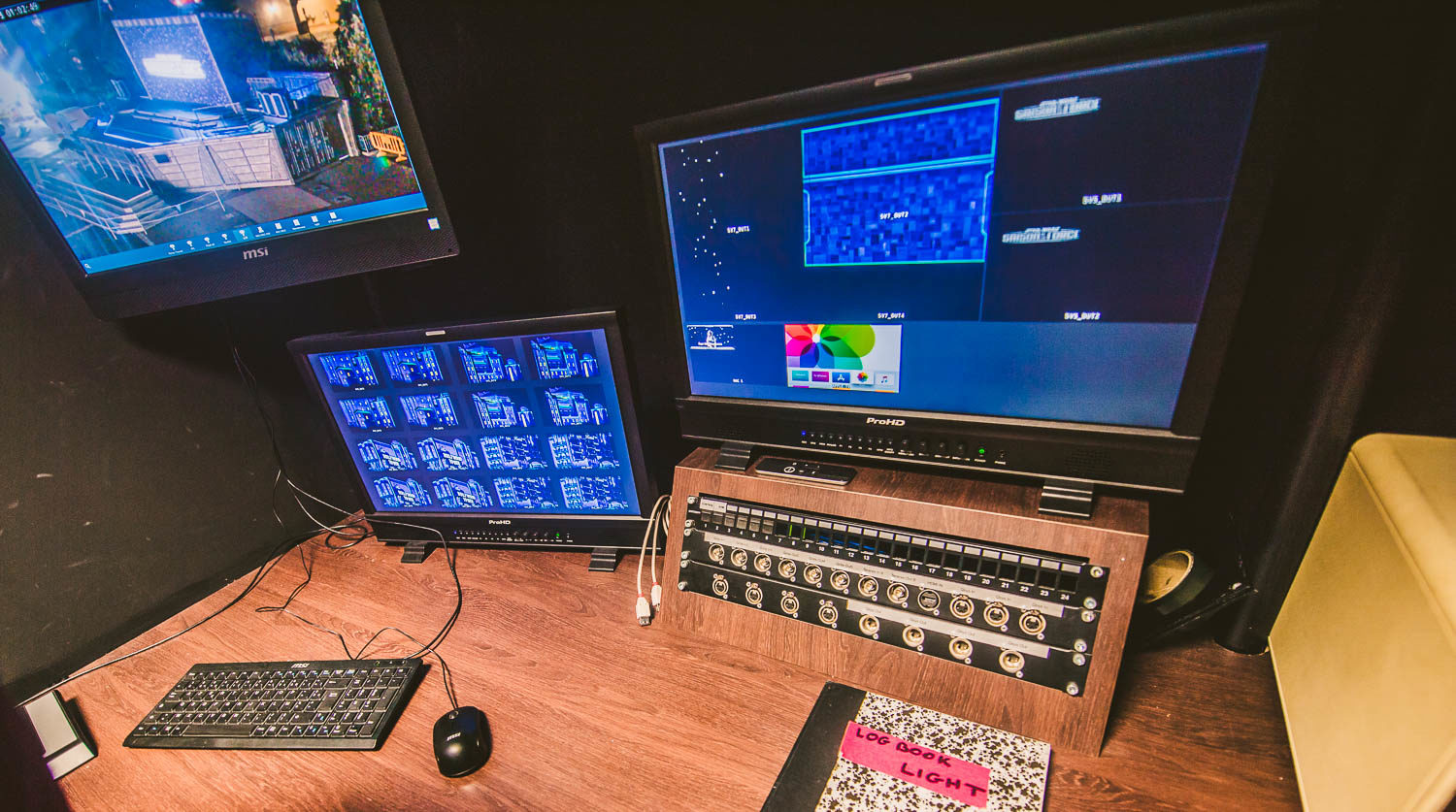 When the show was on pause during some last minute testing, we observed some elements in the show were still moving, meaning there is a lot more going on than a single video frame.
"You are right", says Marie-Charlotte, "we build the show on a basic matte painting covering the entire building, and on top of that we not only have keyed elements from the movies, but also live-rendered effects like fire, smoke and lasers. For Dreams we worked with WDI on a miniature model, but for a locally produced show like Star Wars: A Galactic Celebration we do a lot of testing on the building itself, so we can change elements of the show on the fly, giving us all the flexibility we need."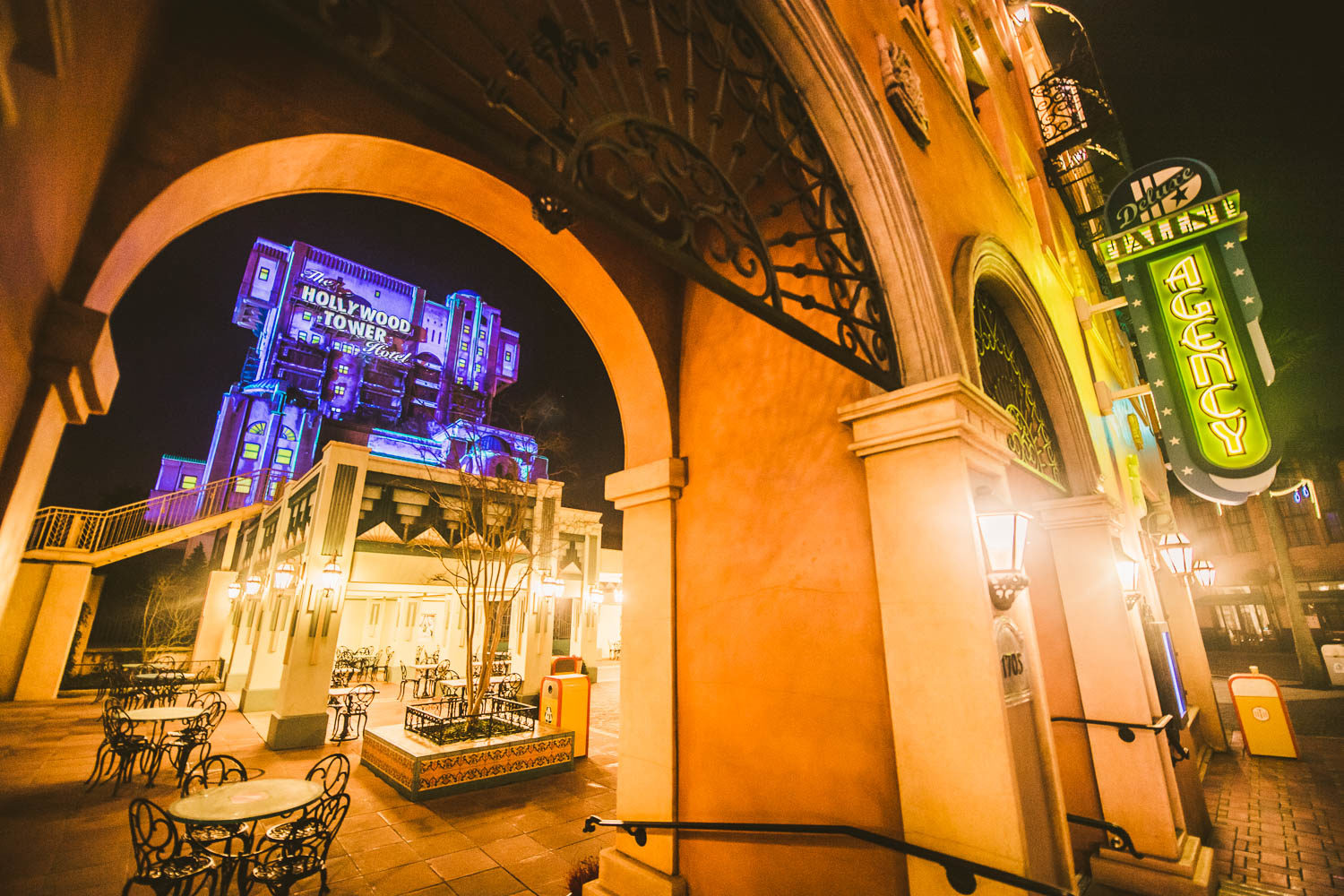 Looking at more day-time entertainment, we only need to look at Star Wars: A Galaxy Far, Far Away. That's the day show, which can be seen as a light version of the Galactic Celebration – and will now feature Rey and Death Troopers, something already seen in Orlando.
The First Order March also got supersized with more stormtroopers than ever, making it a much fuller army. The Stormtrooper Patrol will also return, albeit no changes.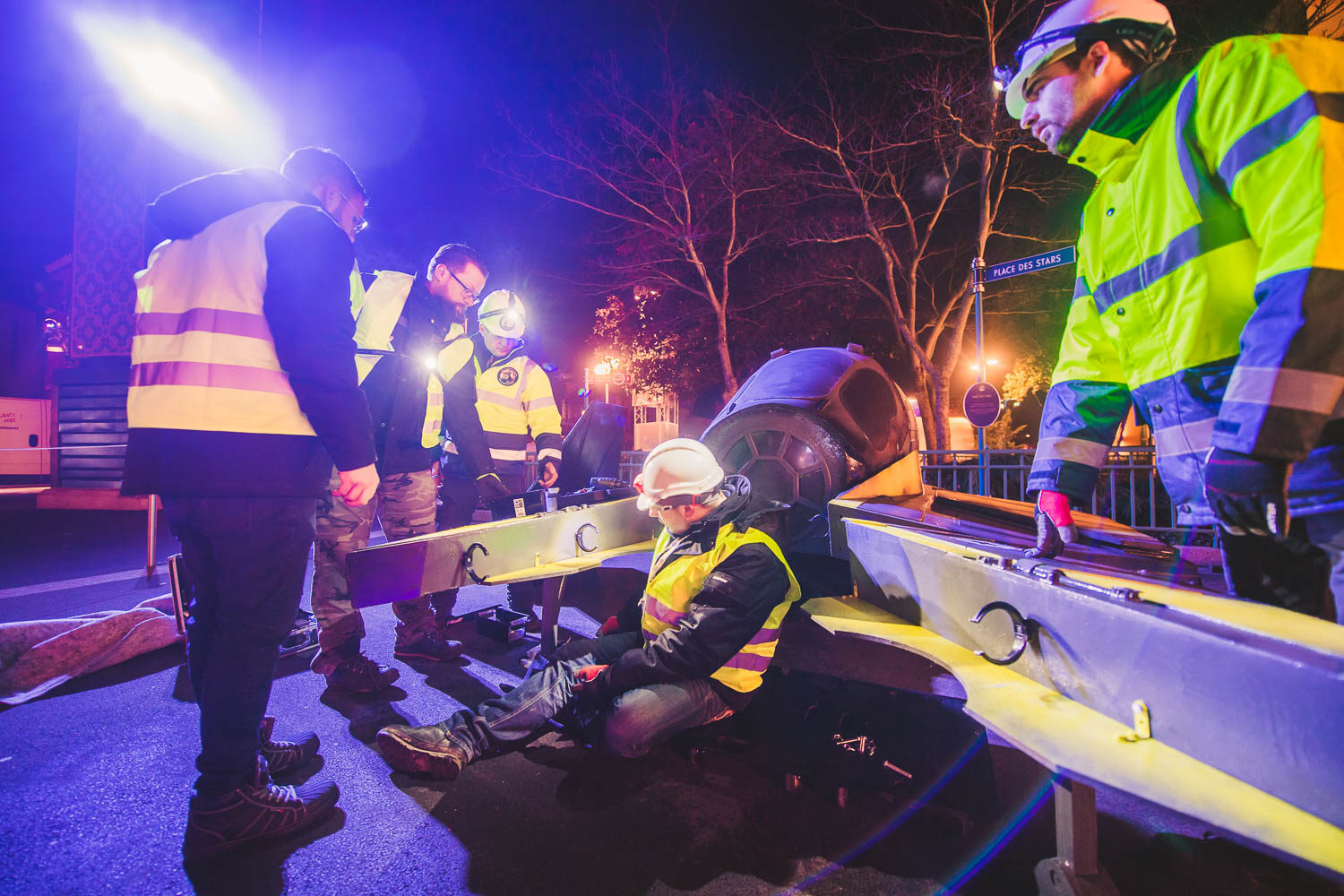 For three months you can find the Star Wars Vehicles Exhibition in the park. The life size X-Wing and TIE fighter were built by the German Project X-1, with BCD Belgium contributing to the creation of the Combat Assault Tank. An A-Wing and Jedi Starfighter are constructed by the French 501st garrison.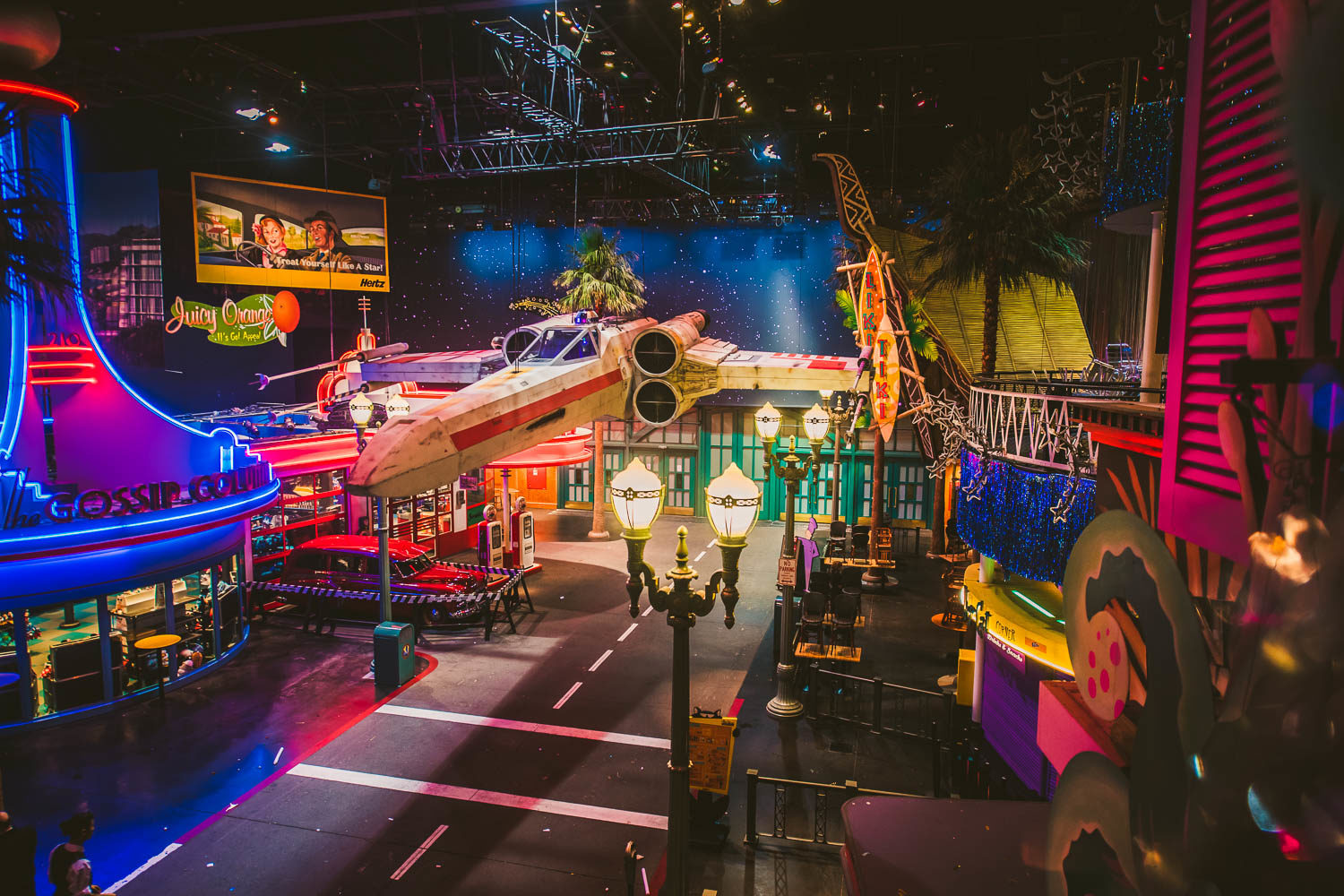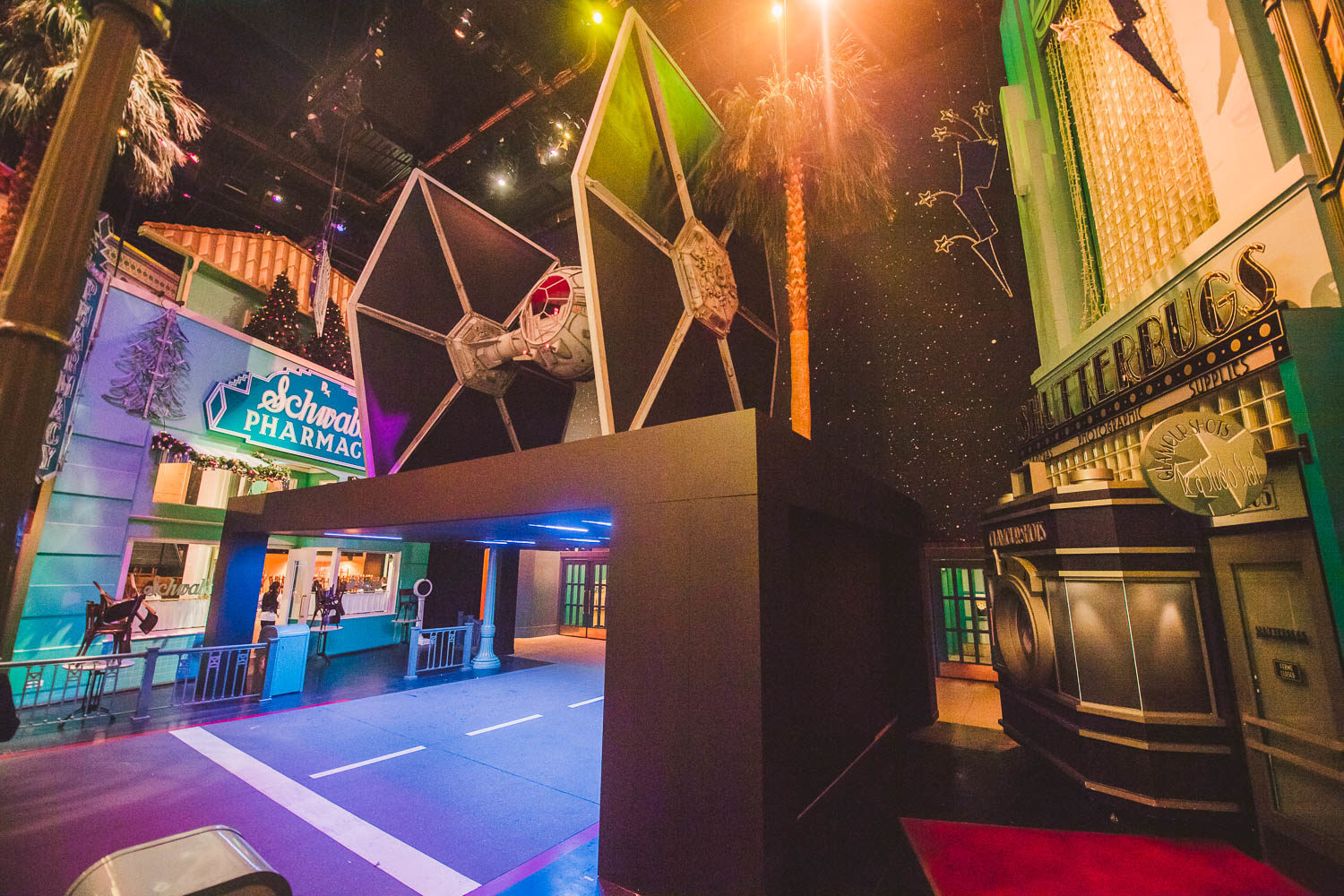 Of course, Star Wars is still alive in Parc Disneyland as well, with Star Tours: L'Aventure Continue, Hyperspace Mountain, Path Of The Jedi and the scene in Disney Illumination, the nighttime spectacular that replaced Disney Dreams!.
The only thing missing is the popular Jedi Training Academy, which is rumoured to take over the Discoveryland Theatre and replace the poorly dubbed Path Of The Jedi.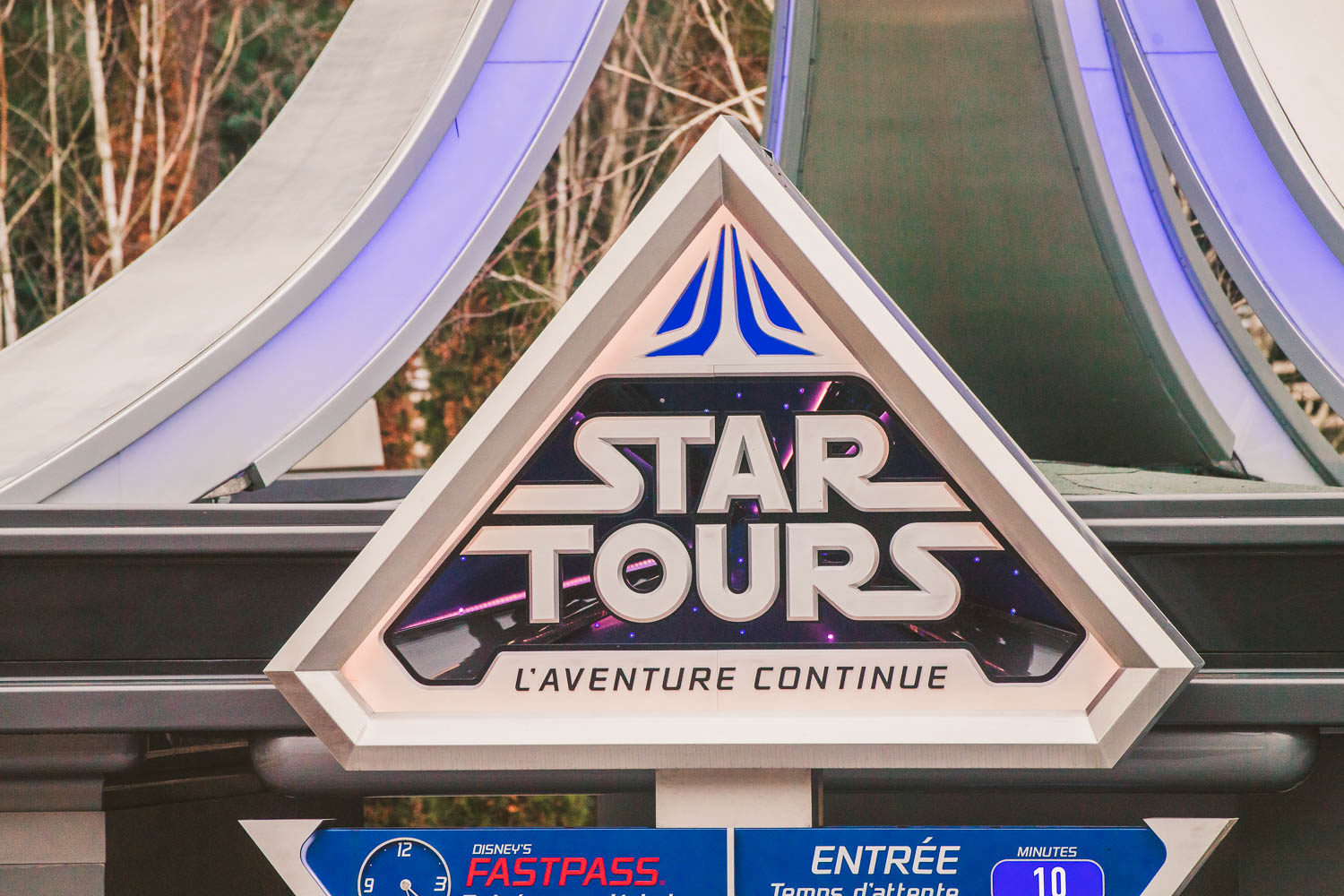 That's all for now. Star Wars fans, head to Disneyland Paris Resort from February 13 to March 25 and experience the return of Season of the Force!
Thanks to the Communication and Entertainment teams at Disneyland Paris. Text & Photos by Kris Van de Sande. Interviews have been edited and condensed for clarity.