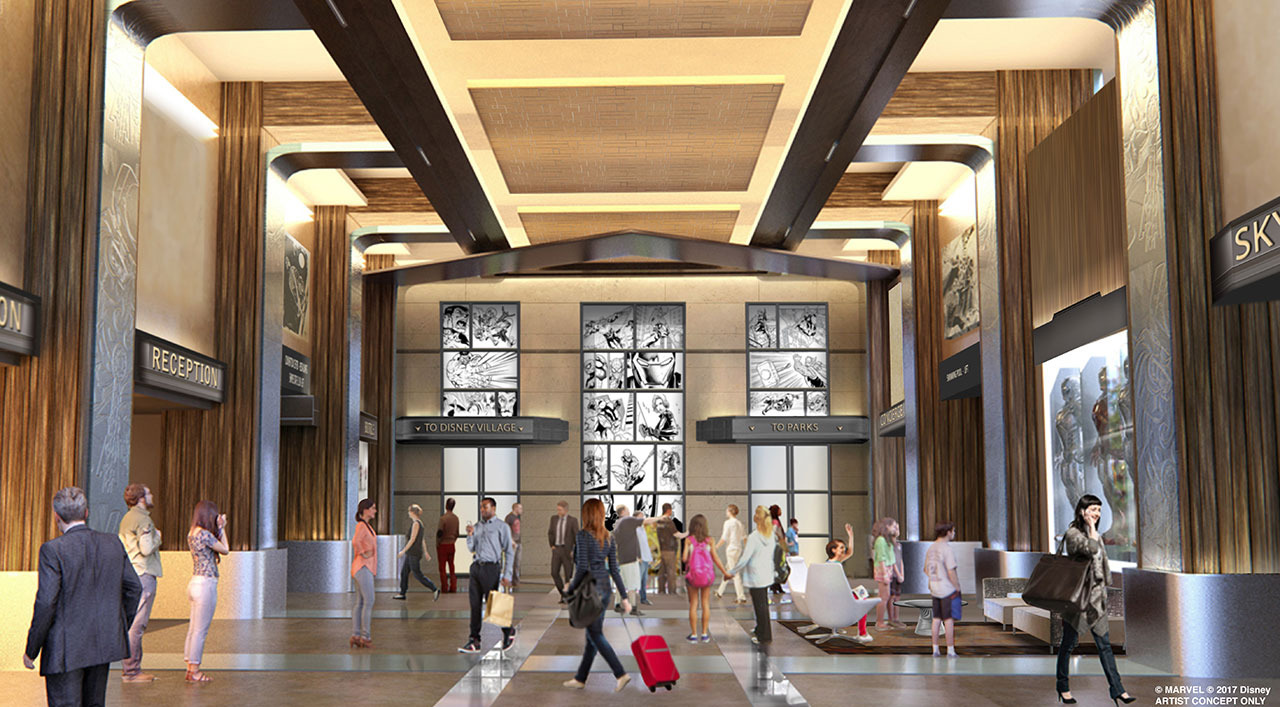 Kris Van de Sande
Disneyland Paris says goodbye to Hotel New York (for now).
January 8, 2019
This week Hotel New York, the second most luxurious hotel after the Disneyland Hotel, had their final guest check-in. In a ceremony Sunday morning, the hotel was closed, with the help of some super-heroes.
The epitome of 90's design, for better or worse, will see a complete retheming to Disney's Hotel New York – The Art of Marvel. 
Opening summer 2020, it will infuse the dynamic, inspiring art world of Super Heroes including Iron Man, The Avengers, and Spider-Man among others, to the elegant and vibrant Big Apple atmosphere.


Disneyland Paris PR
A stay in one of the Disney Hotels at Disneyland Paris is a chance to take the magic of the parks with us into our dreams. Places full of adventure, joy and wonder – each one is a world in itself, offering unique experiences and encounters. Since 1992, the Disney's Hotel New York welcomed millions of guests and immersed them into New York culture, the design of architect Michael Graves and the atmosphere of the Big Apple.
As it's preparing for the most spectacular transformation in its history – it will reopen in summer 2020 as Disney's Hotel New York – The Art of Marvel – Disneyland Paris celebrated the Cast Members and heritage of the resort and unveiled new exciting details on the upcoming new chapter of the hotel's history.
"It is a new chapter, marked by unforgettable memories, both for our guests who stayed there and for all our Cast Members who worked there." said Martina Sardelli, Vice President Operations Hotels & Disney Village, "Disneyland Paris always keeps moving forward, to be at the forefront and exceed expectations. It is precisely this taste for innovation and this avant-garde spirit that we celebrate today."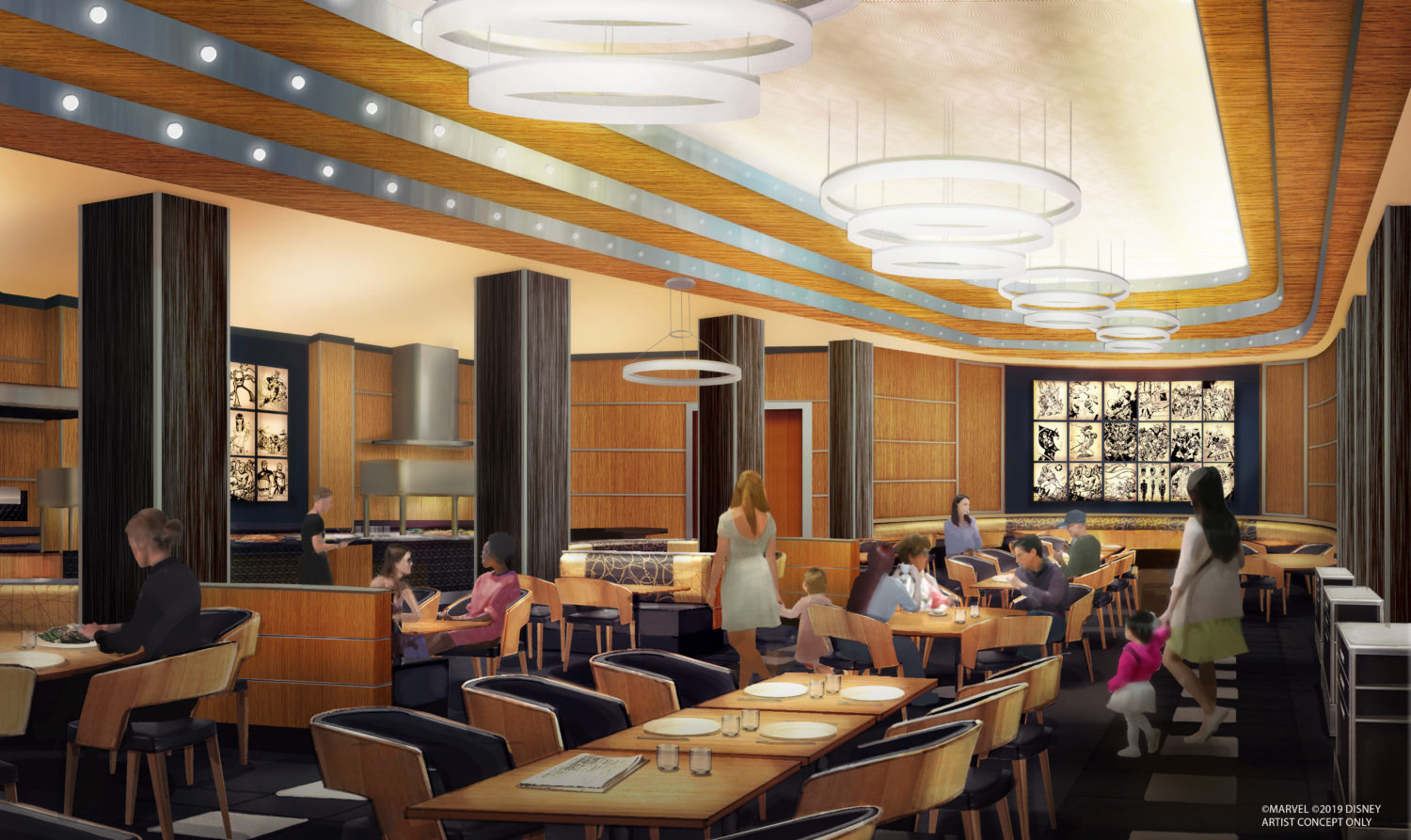 An epic transformation
The hotel relooking will create an environment evoking a luxury and contemporary Manhattan establishment. Its interior design will be sleek and cosmopolitan in the style of Tony Stark and the Avengers Headquarters and will showcase the "Art of Marvel" in a way that reinvents the idea of an "art hotel". Limited editions will adorn the walls of rooms and suites. Bold pieces on display in public areas will showcase the diverse wealth of art from the Marvel universe: comic art, film, design, sculpture, costume… all displayed in the style of a contemporary New York art gallery. Pieces will include comic book covers, posters, concept art from films, storyboards, production design, props, original sketches, media, and more!
The hotel will offer 476 standard rooms, 65 executive rooms and 8 standard suites. The room interiors reflect the sophisticated urban style of Tony Stark's tastes, with a color palette reminiscent of his Iron Man suit and art featuring Marvel Super Heroes.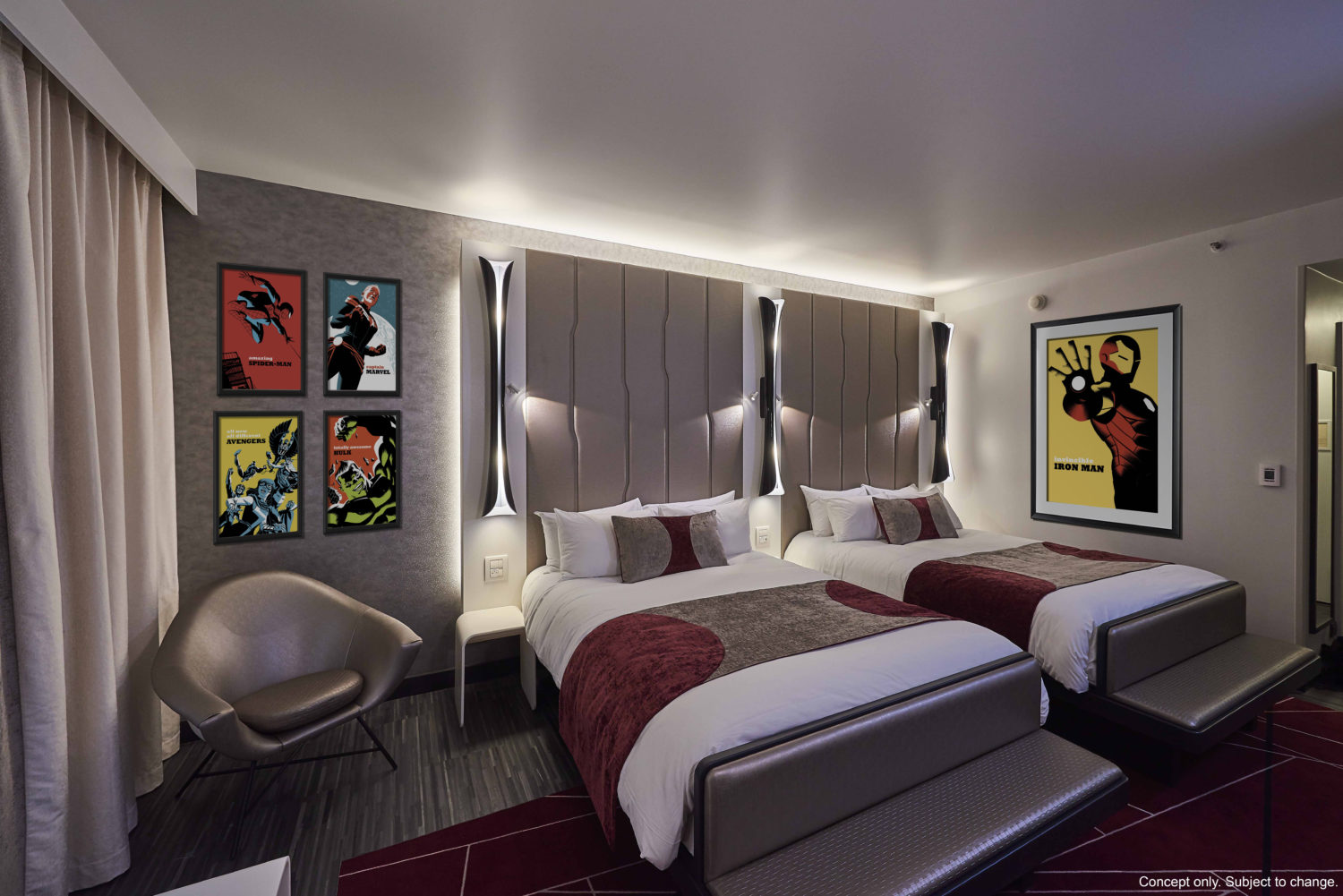 One-of-a-kind suites are each meticulously fashioned around Marvel Super Heroes and New York City themes. For these unique suites, a Marvel artist will be commissioned to create stunning pieces featuring the Super Heroes.
New York and Marvel come together in an environment that is both sophisticated and fun, showcasing the Art of Marvel in a new and exciting way. Disney's Hotel New York – The Art of Marvel will open in summer 2020.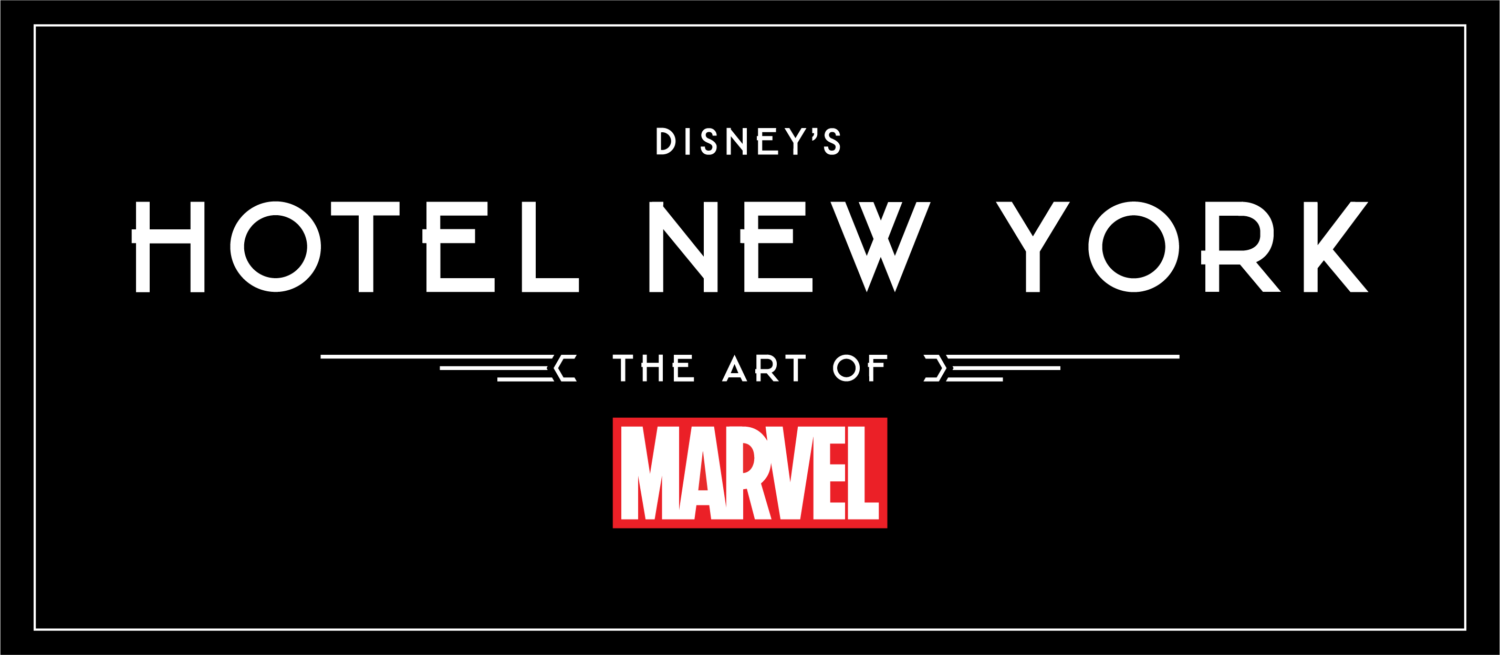 A Growing Marvel Presence at Disneyland Paris
In February 2018, The Walt Disney Company announced plans for a 2 billion euro, multi-year expansion for Disneyland Paris. The new development will include a transformation of the Walt Disney Studios Park, adding three new areas that are based on Marvel, Frozen and Star Wars. This new Marvel area will allow guests to encounter the heroes in new and exciting ways, from the mystic arts of Doctor Strange to the gravity defying feats of Spider-Man. Guests will also experience the latest in Pym Technology with Ant-Man and Wasp and be wowed as Iron Man, Captain Marvel, Black Panther, Captain America and more leap into action.
Guests won't have to wait for the new area, though, to experience more Marvel at Disneyland Paris. After the first Marvel Season of Super Heroes last summer, Captain America, Spider-Man, Guardians of the Galaxy and Black Widow return for a second edition in 2019, filled with epic adventures, joined by new heroes such as Captain Marvel and Groot from Guardians of the Galaxy.
Photos & text courtesy of Disneyland Paris.