Disney
Disneyland Paris celebrate its 30th
January 25, 2022
April 12, 2022 will be the 30th anniversary of Michael Eisner trying to speak French, and the opening of Disneyland Paris. Today, the resort announced their plans for the celebration. It only seems very recently that Disneyland Paris celebrated its 25th birthday in 2017. With the past two years of COVID and new Disney leadership a lot of things have changed in the world of leisure. This also seems to impact the French resort even more, with only a select augmentation on the current offering, but no replacements. Let's take a look at what is new.
First up: shows and entertainment! A new daytime show taking place in front of the freshly renovated castle. 33 characters and dancers get a brand new outfit. It seems Walt Disney World's Iridescent fabric has found a home as well in Paris, with new outfits for all main characters. Talking about costumes, Women's history month in March will see Minnie wearing a pantsuit by designer superstar Stella McCartney.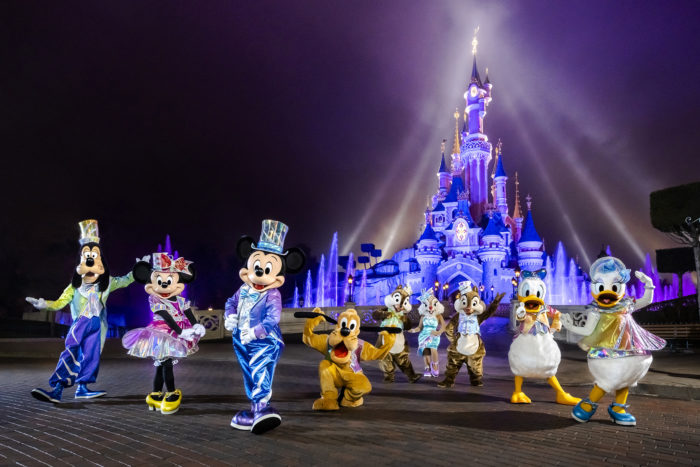 And of course, a celebration needs a song. And we must admit, Un monde qui s'illumine is a catchy ear-worm.
2017's Disney Stars On Parade, seen by a lot of fans as one of the great parades in resort history, is here to stay for now. Something less loved is projection show Disney Illuminations!. The nighttime spectacular coming originally from Shanghai Disneyland has yet to receive any update, and as today still boasts footage from The Force Awakes and the live-action Beauty and the Beast. However, a new pre-show called Disney D-Light will feature a daily drone show which is a Disney Parks first.
Gardens of Wonders
With the resort priding itself in its landscaping, the team has been creating stylised statues to place in front of the Castle. There they wil create ten themed gardens with thirty moving pieces of art. When nighttime falls, the view will be completely different including glow-in-the-dark plants.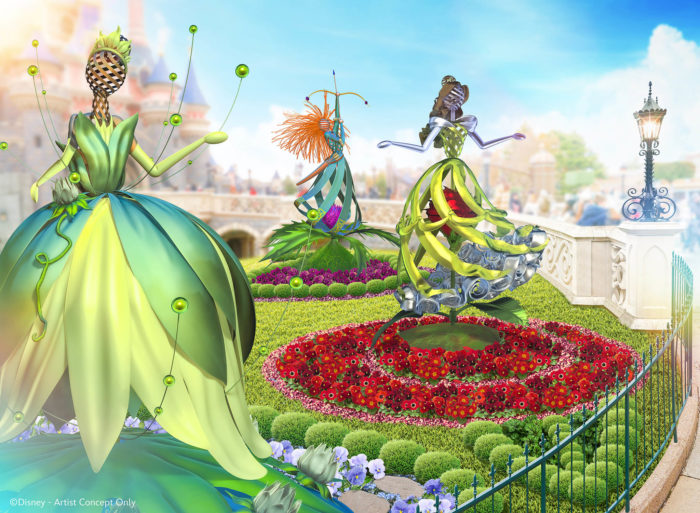 Up next, Merch! Obviously you can't celebrate without brand new collections, and in total there will be more than 300 new products available for purchasing.
Last, but not least, this summer will see the opening of Marvel Avengers Campus. A specific date has not yet been revealed.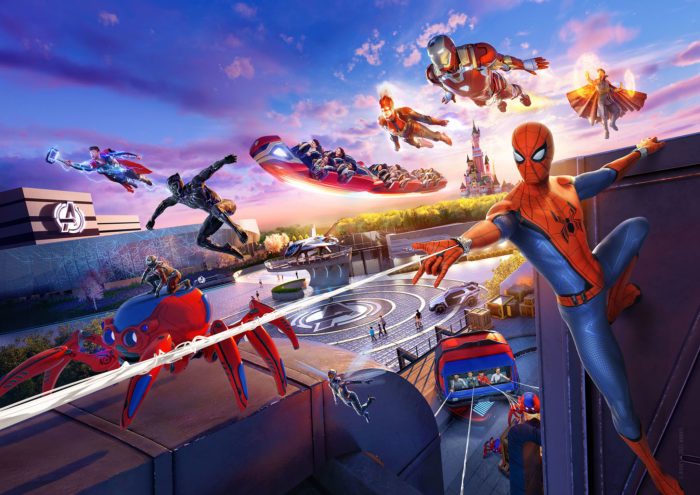 The anniversary celebrations start March 6th.