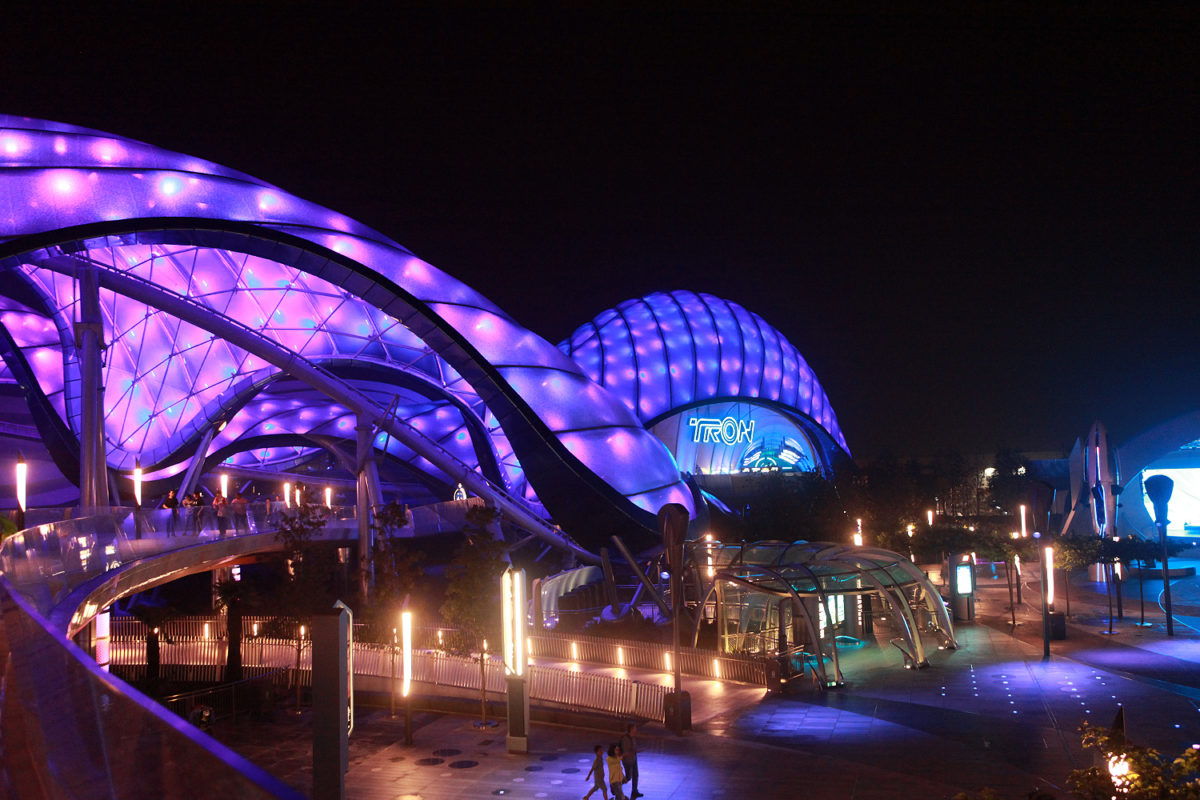 Brian Curran
Experiencing TRON LIGHTCYCLE POWER RUN
Article
July 11, 2017
At just over a year-old, one of Shanghai Disneyland's most impressive attractions is the TRON LIGHTCYCLE POWER RUN. This indoor/outdoor rollercoaster recreates the feel of riding a Lightcycle in 2010's TRON LEGACY, and without question, this 2-minute adventure into The Grid is one of Disney's best coasters to date. Fan reaction (mostly from the states) has been so strong that rumors began circulating of its eventual arrival in the states. For Walt Disney World's Magic Kingdom, a clone just might land in their outdated Tomorrowland, which would truly be a welcome addition – Tron would also work great in Epcot, though Test Track is pretty close to a TRON attraction already. For Disney California Adventure, the ride might be repurposed into something Marvel Studios related, adding to what Guardians of the Galaxy – Mission: Breakout! attraction already started. Whatever happens, for now fans will need to visit Shanghai Disneyland to experience this electrifying attraction.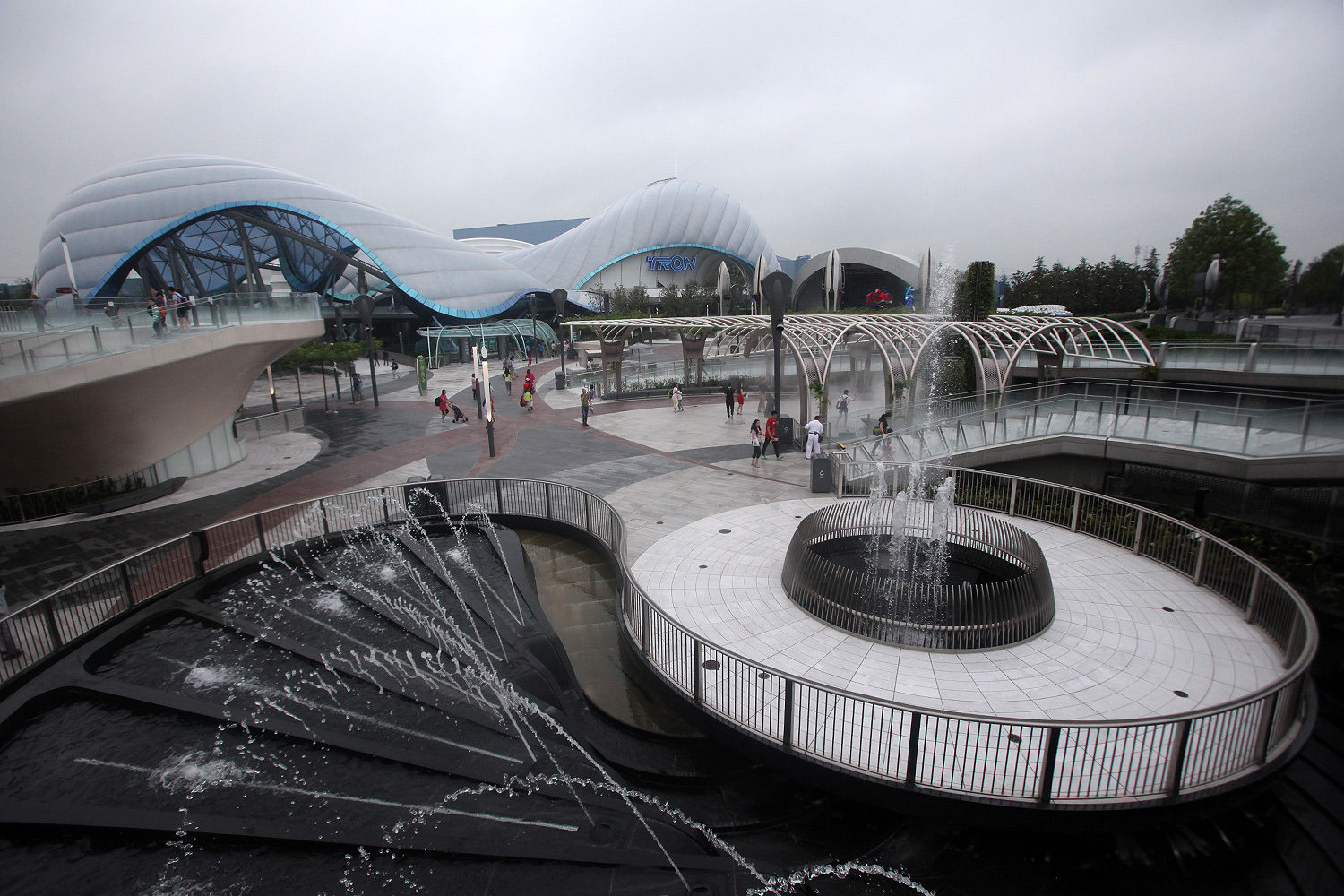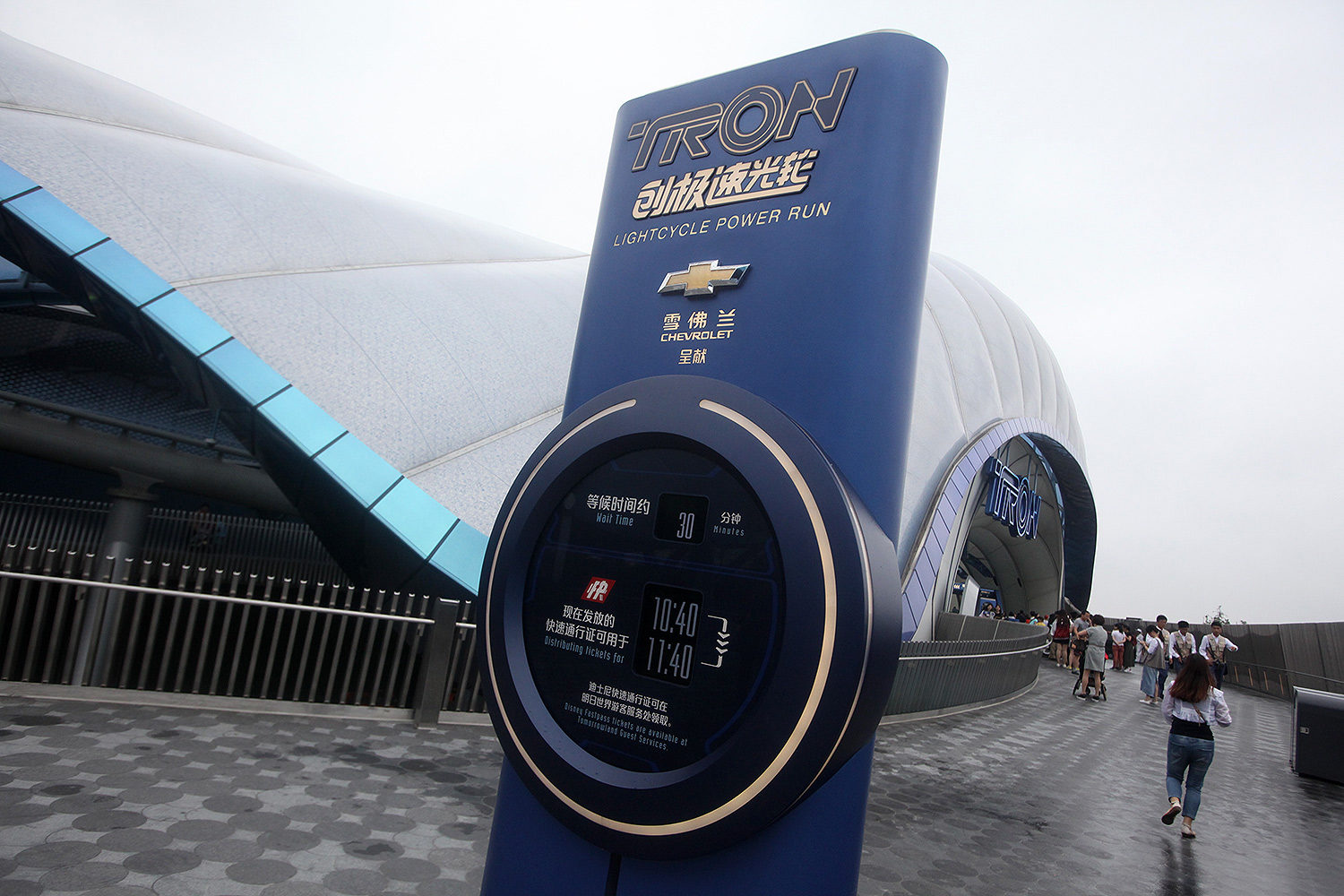 You won't find Space Mountain here in Shanghai's Tomorrowland, which has been a signature ride in every Disneyland style park so far; and despite the larger size of the park, there's only three rides in this land: Jet Packs, Buzz Lightyear Planet Rescue, and TRON Lightcycle Power Run. There are other attractions that include Star Wars Launch Bay, Stitch Encounter, and an outdoor stage, but mostly the offerings are limited. TRON, however, is the main reason to visit this area. By day, it's like a futuristic cloud. By night, a quilted blanket of energy and lights make this Tomorrowland of the Middle Kingdom a sight to behold.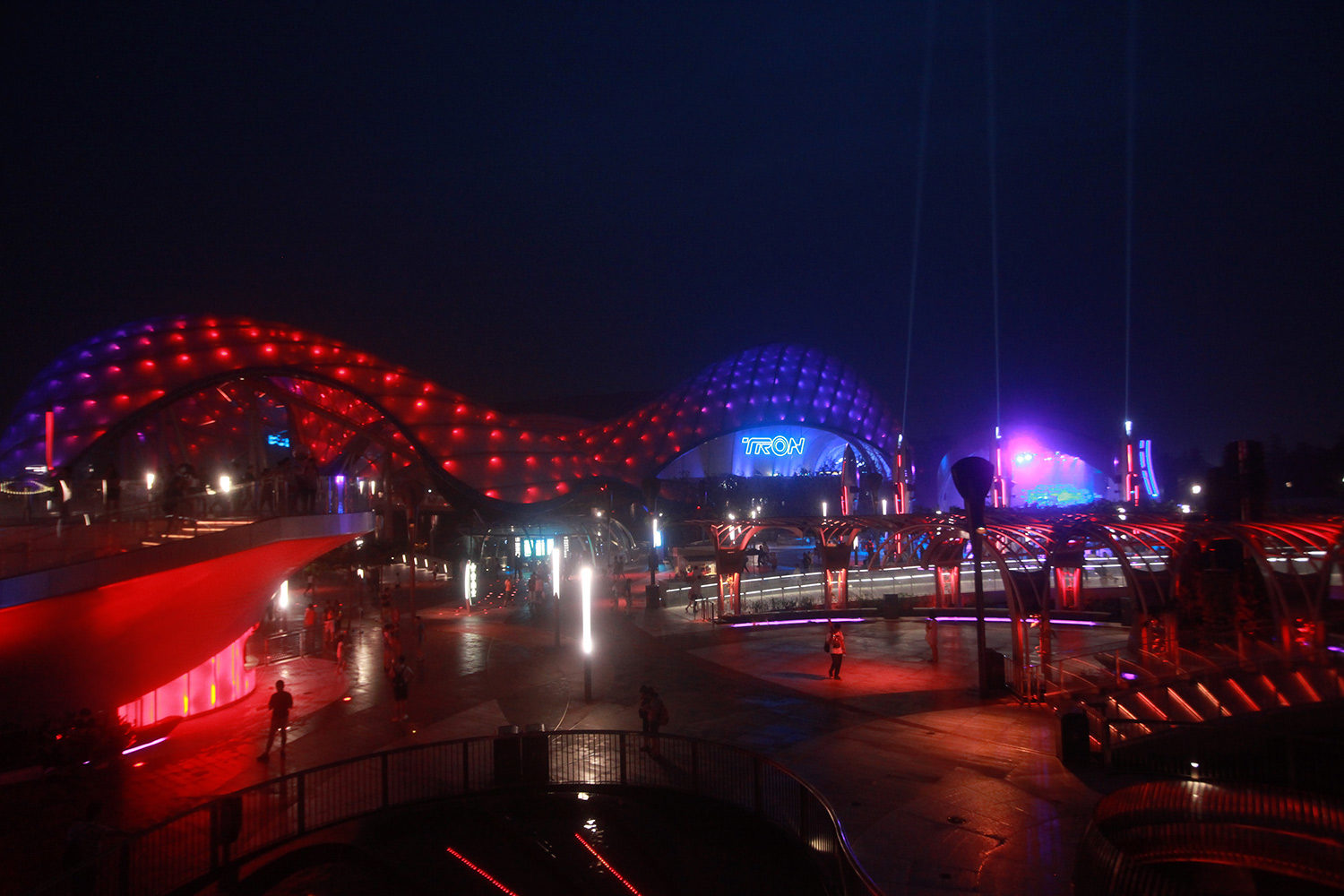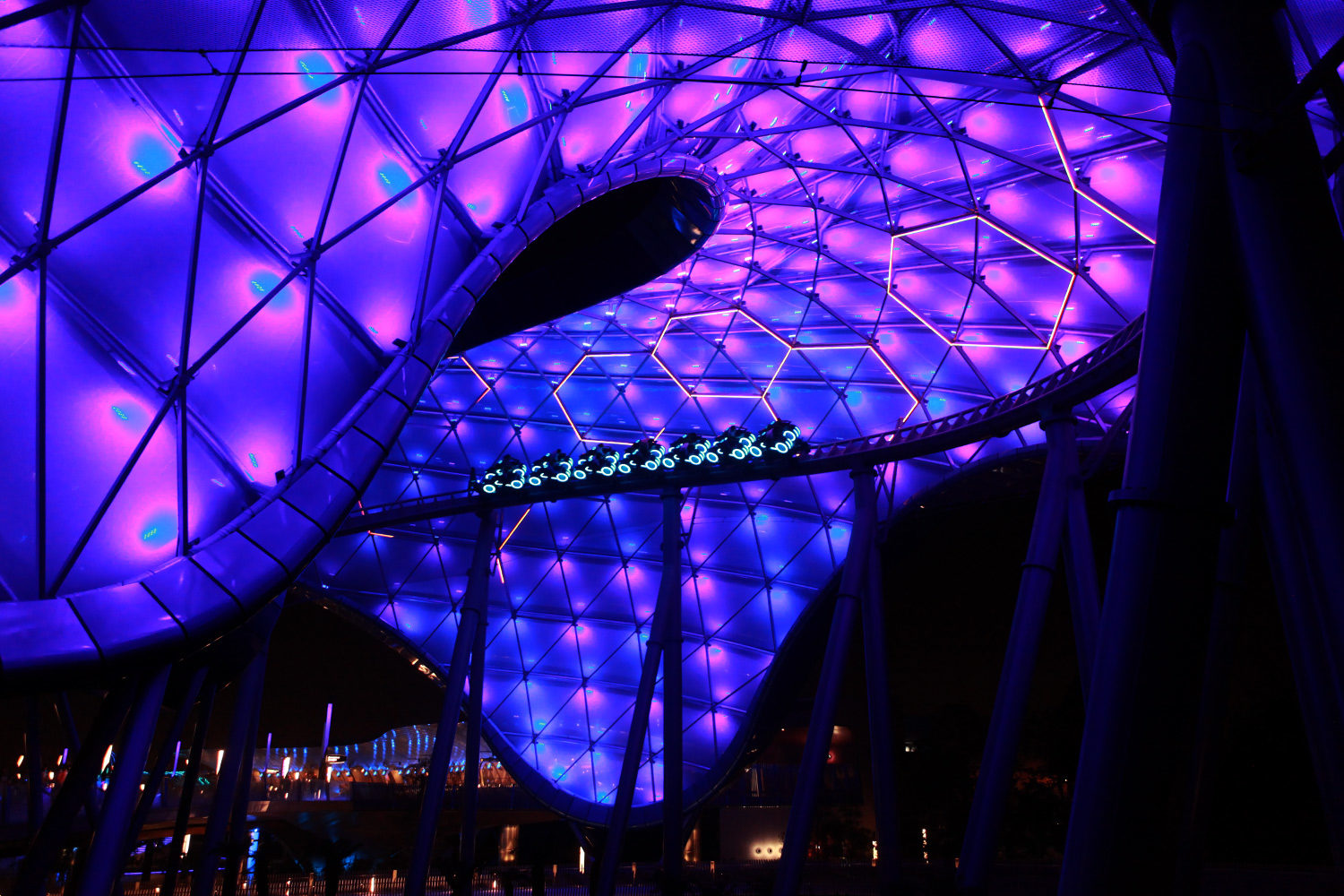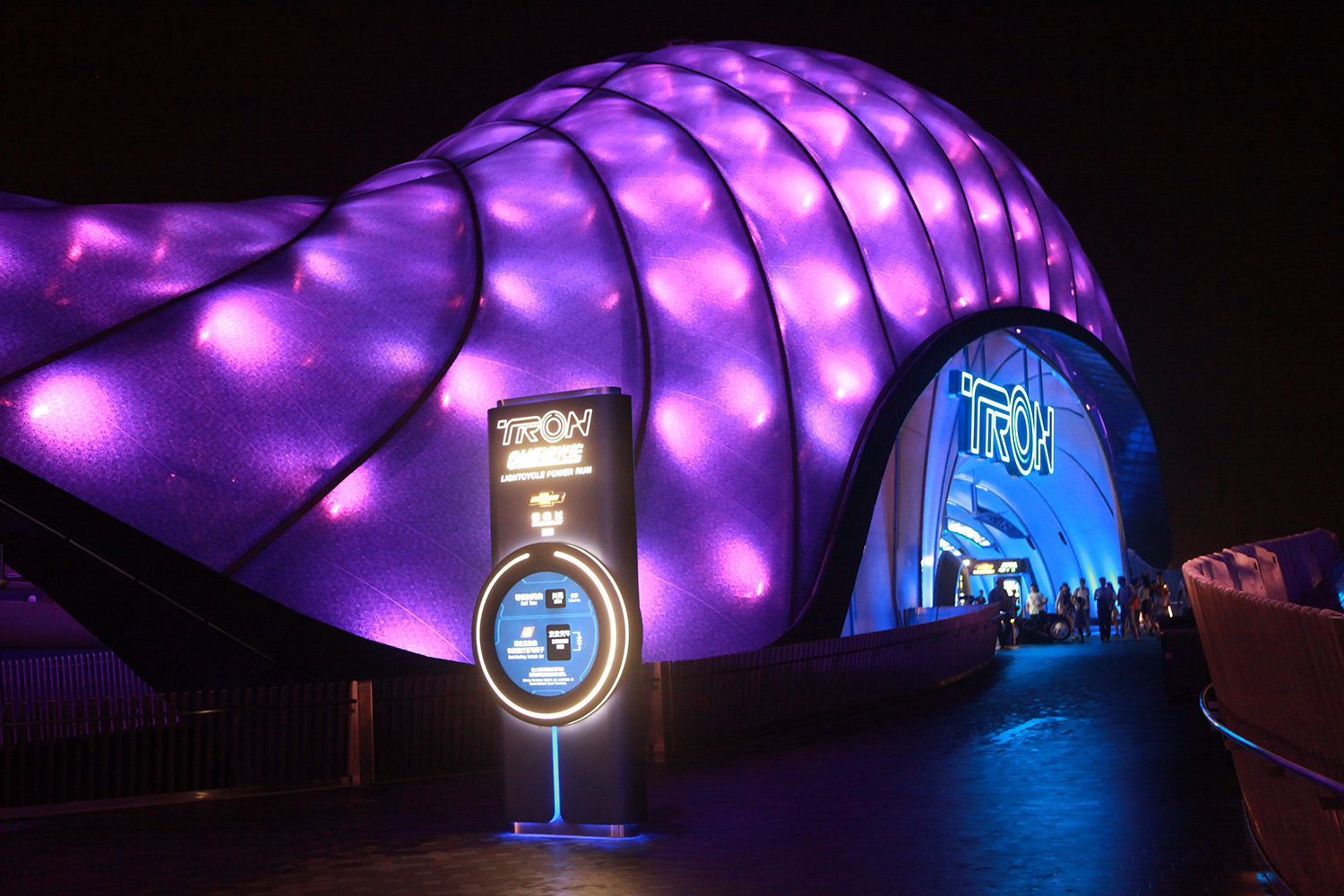 Disney Fastpass is an option to ride, but due to this demographic's lower desire for roller coasters, you're not going to see the same massive waits for this as you would in the states. Instead, many rather watch from the ground and enjoy the thrill of seeing other guests enjoy the ride. But if you're going to FastPass it, just know the kiosk is on the bottom floor of Tomorrowland whereas the actual queue for the ride begins on the upper floor. Yeah, it was confusing at first for me as well, but you eventually get the hang of the geography. There is a single rider option as well, but whether or not it's open, your luck may vary.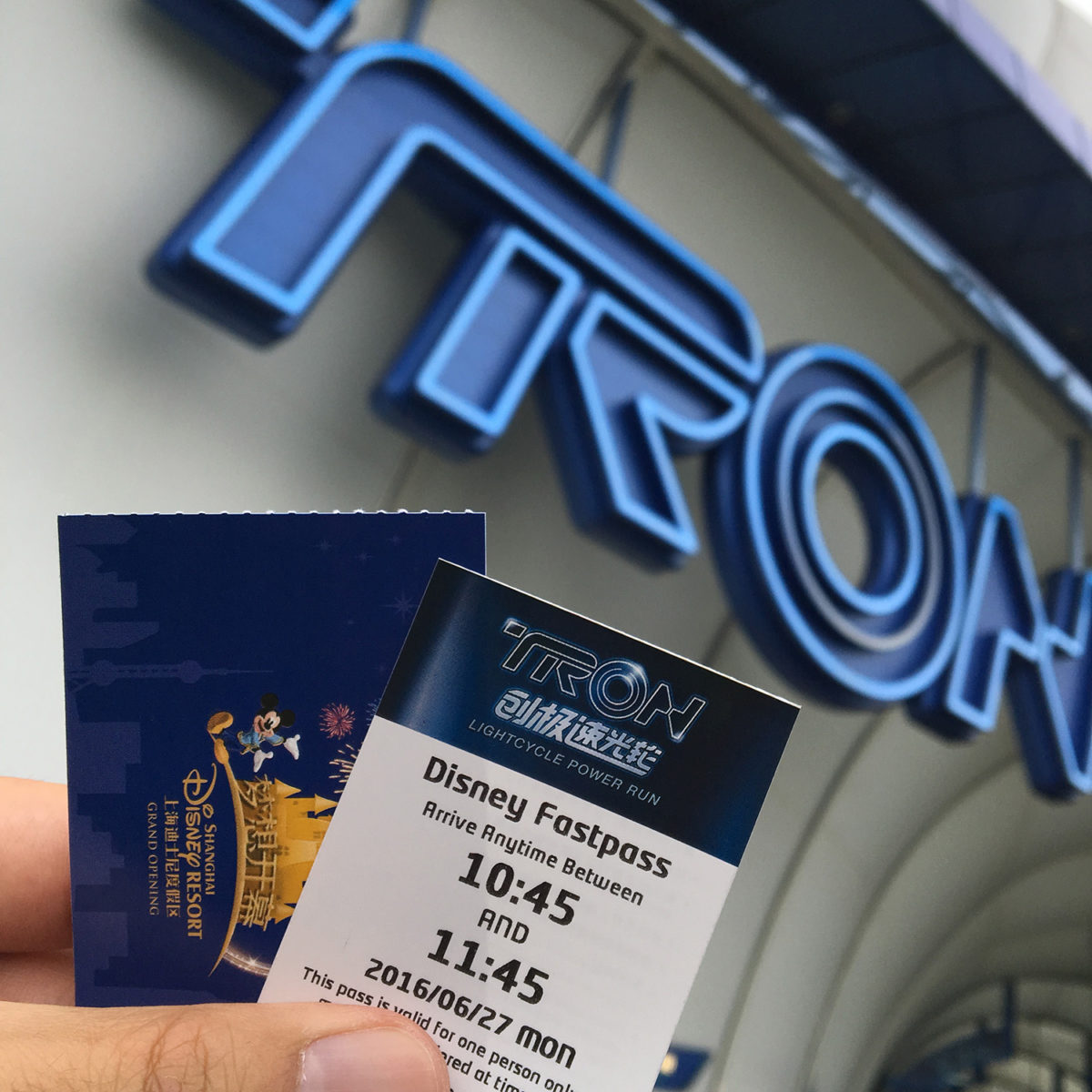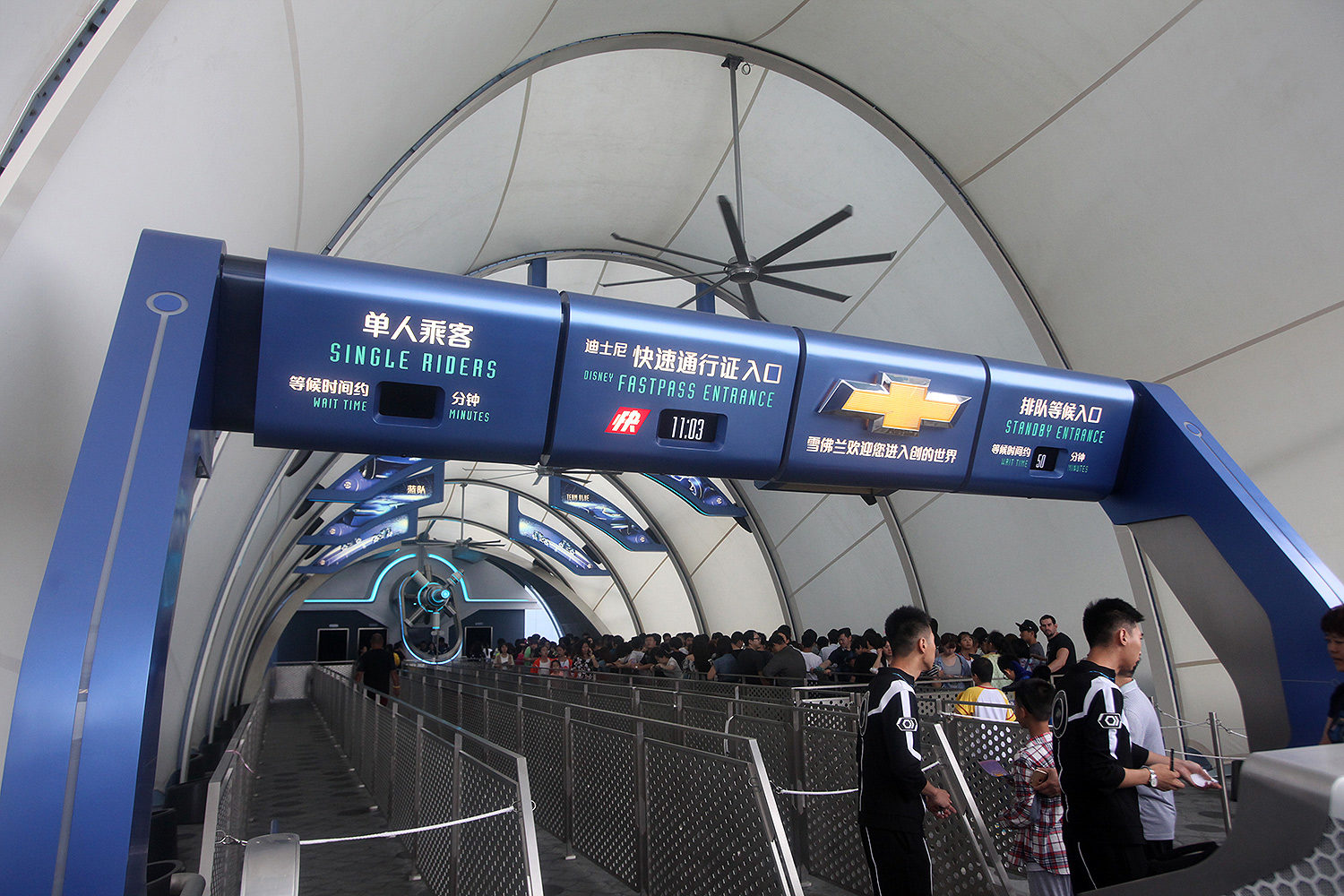 Approaching the ride, you pass the area where lightcycles fly high above you. There's an outdoor queue but it's when you enter that really kicks things into high gear. You're coralled into a small room with a panel wall ahead of you. It's animated and suddenly reveals a clear view of the lightcycle battle below. It might be one of my favorite entrances into a queue I've ever seen. Unfortunately, the fun of the queue ends there when it's just a series of halls and switchbacks while you stare at images of the competitors. When you finally reach the main loading room, the score from Tron Legacy, which you've been listening to the entire way really starts to enhance the room and just like that, you're ready to ride. If you're a guest with disabilities, there's a train with a Light Runner vehicle in the caboose so you don't need to straddle a bike.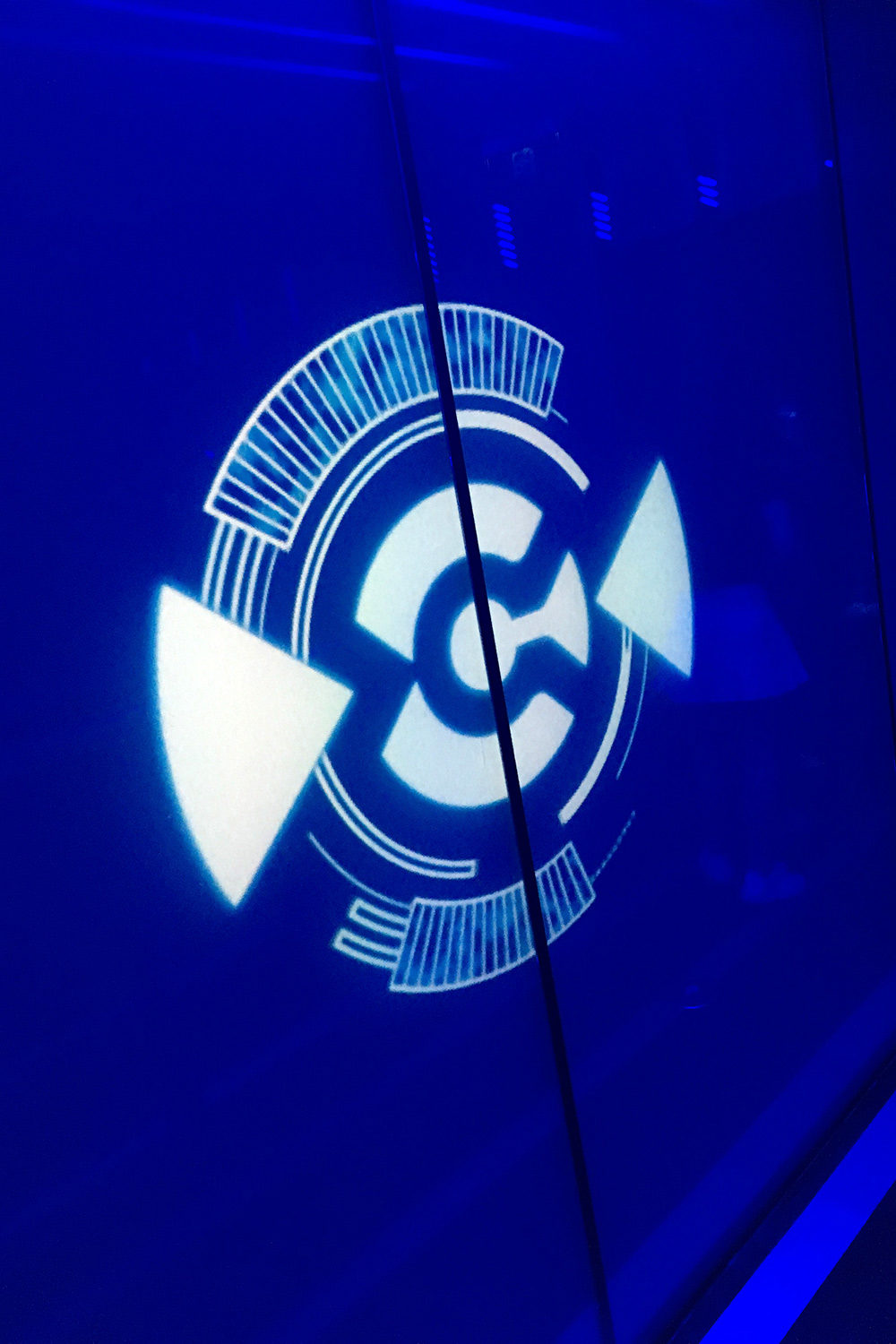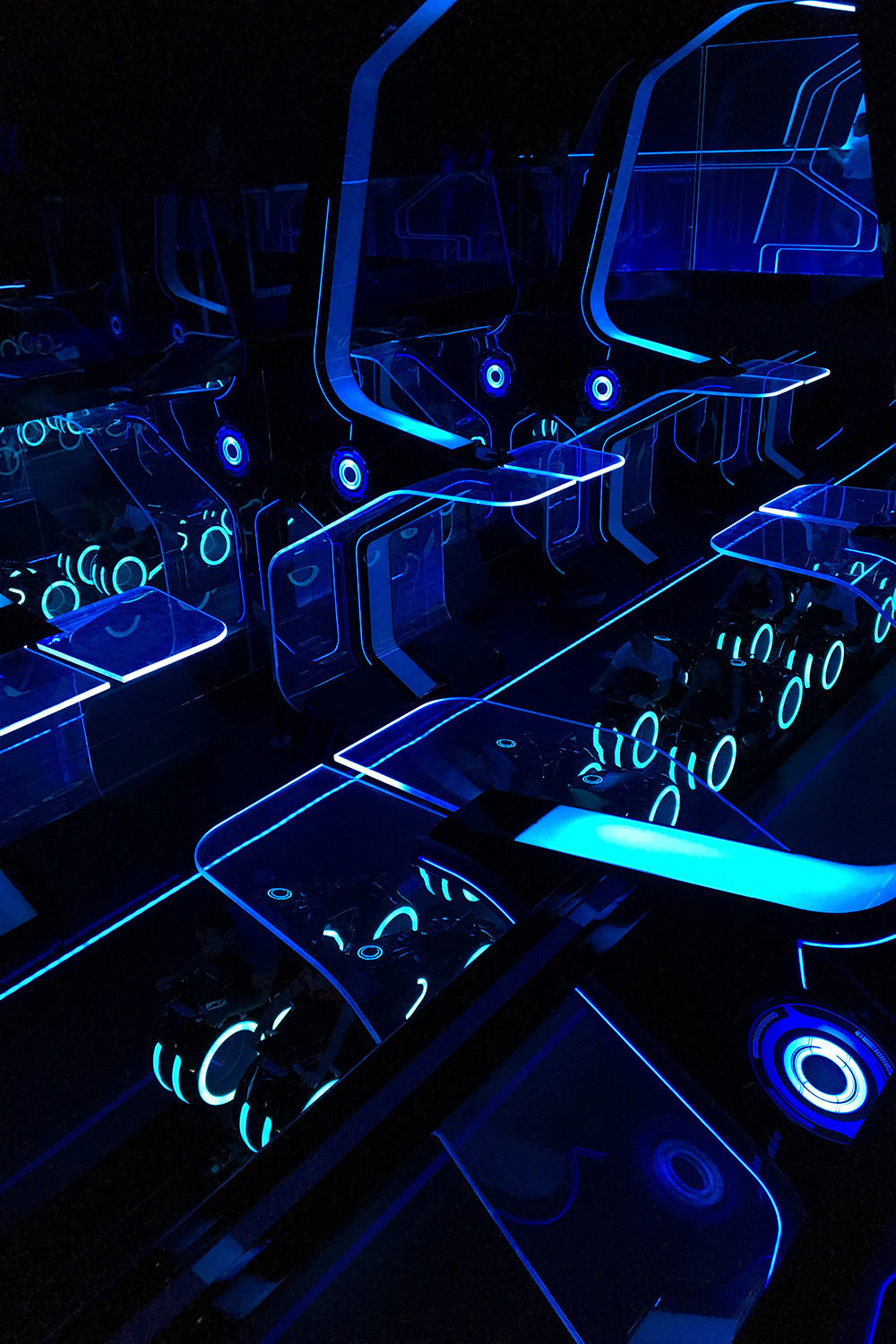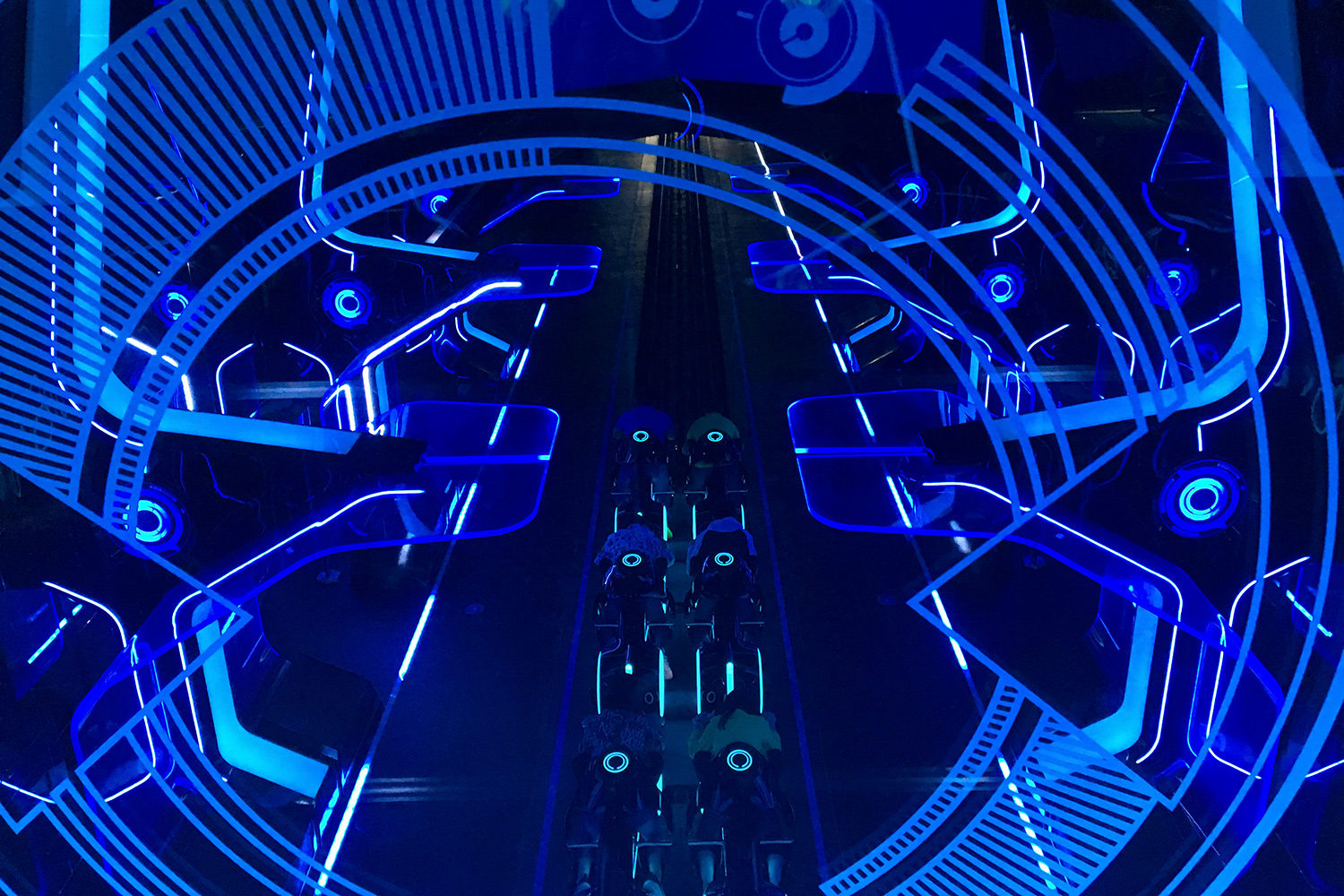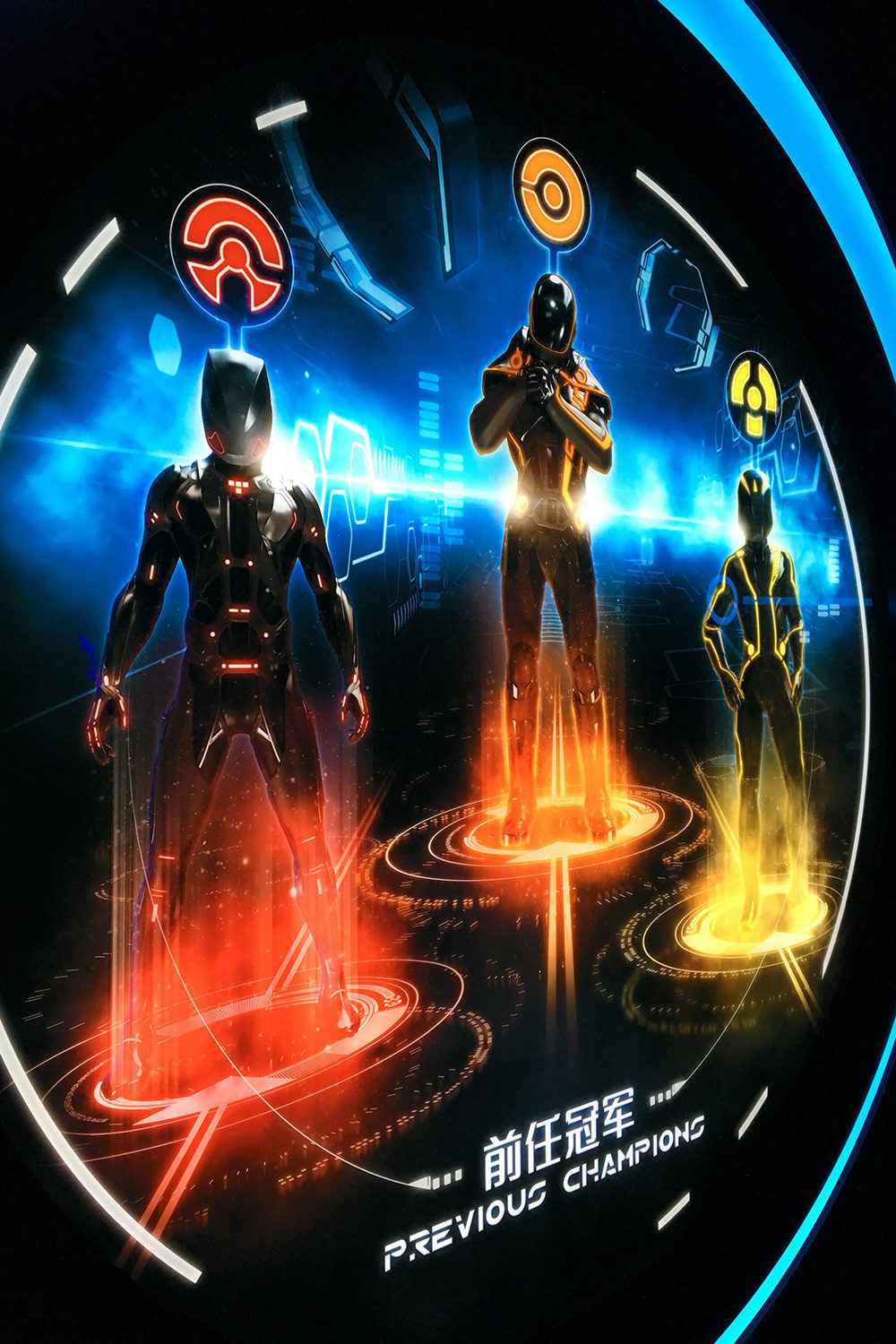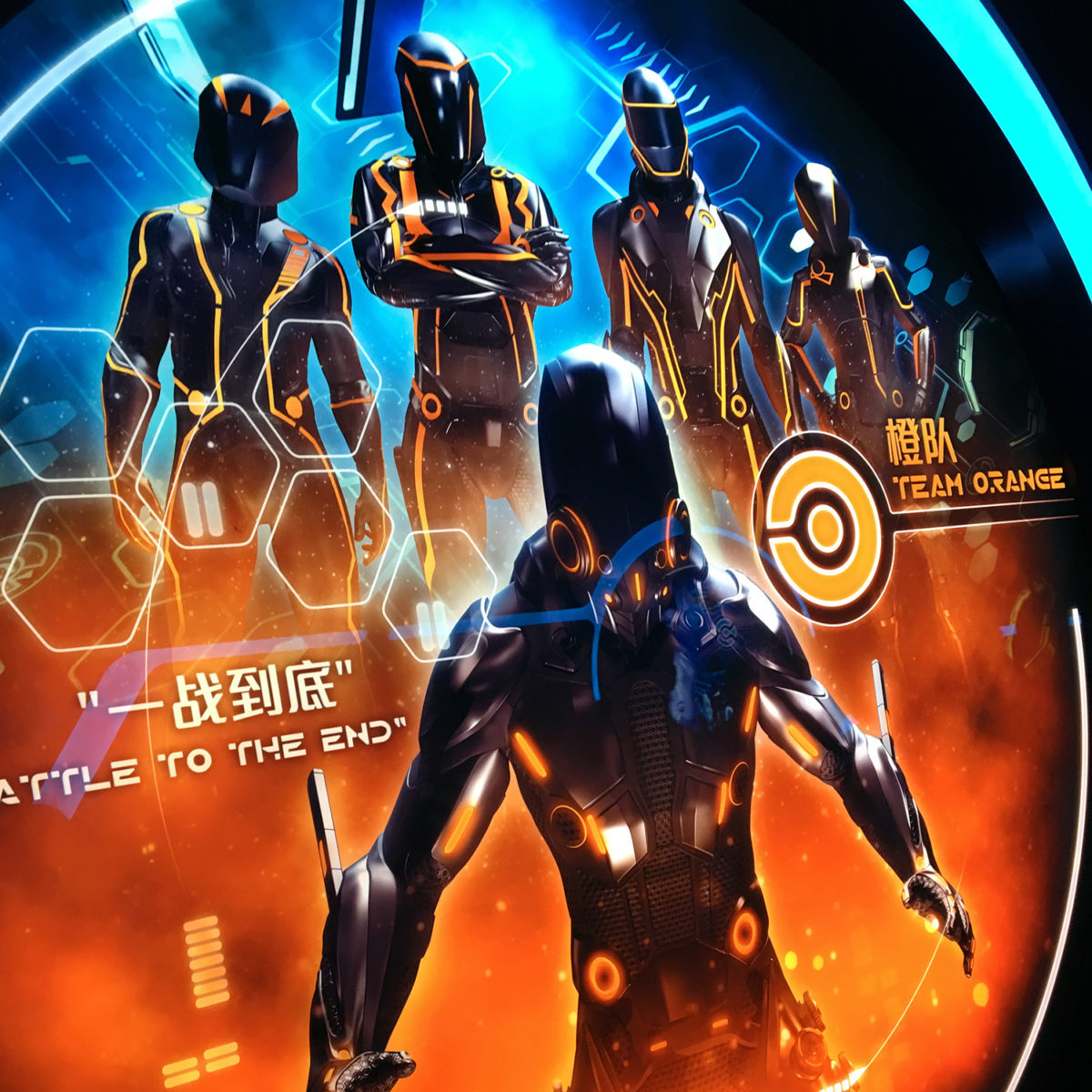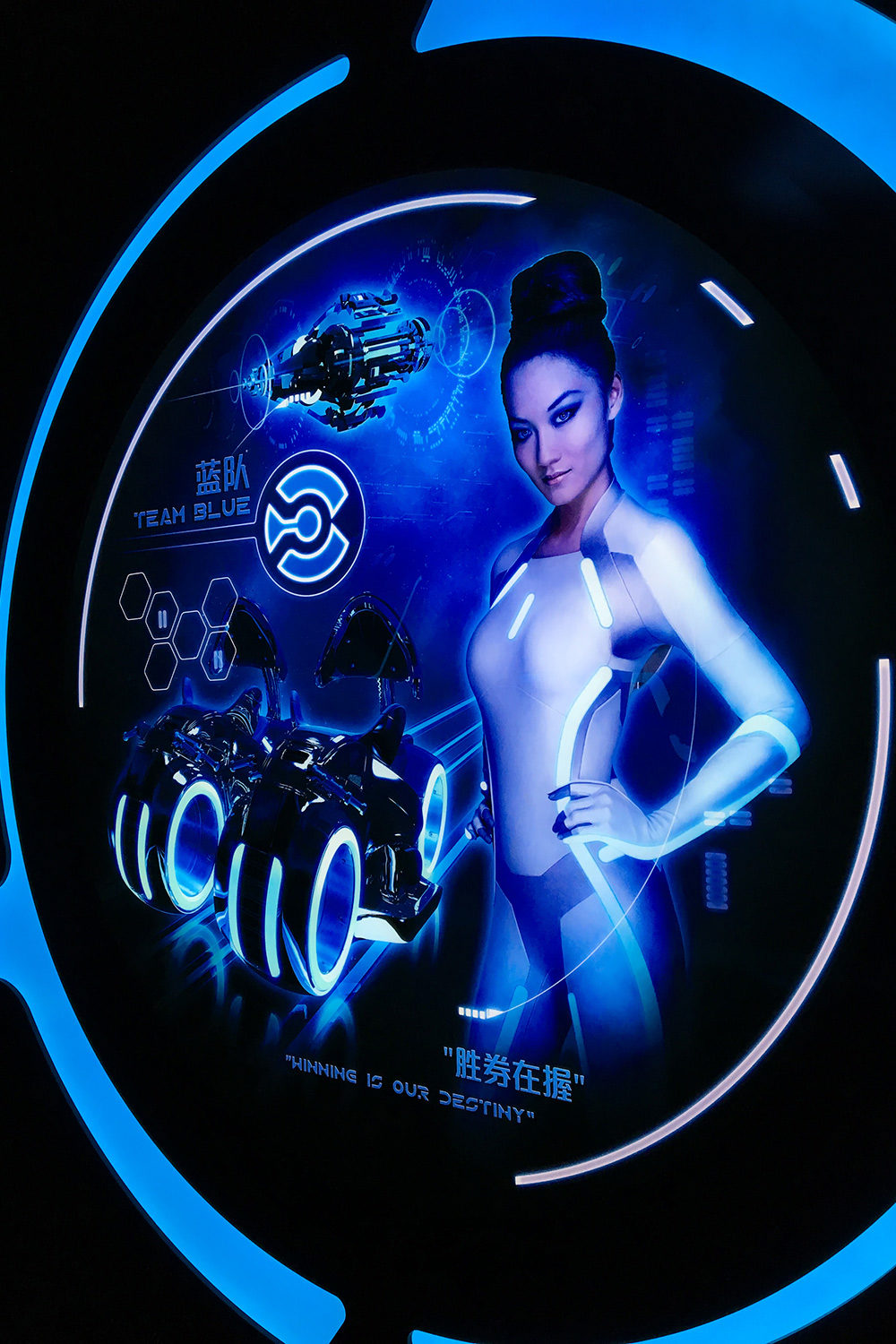 Once you board, there's a small bin for light personal belongings such as cell phones, hats, wallets, etc. Free lockers are required for larger items, which meant no fancy photography from the ride. In fact, holding a phone out will give you a stern warning to put it away. Ultimately though, it gave me a chance to really enjoy the experience. Your legs and back are soon secured and locked into place. The launch is incredible day or night (preferrably at night) and then you're taken indoors where you drive through projected graphics simulating the Lightcycle battle. The "grid" section of the ride certainly isn't long enough but it's still an incredible experience.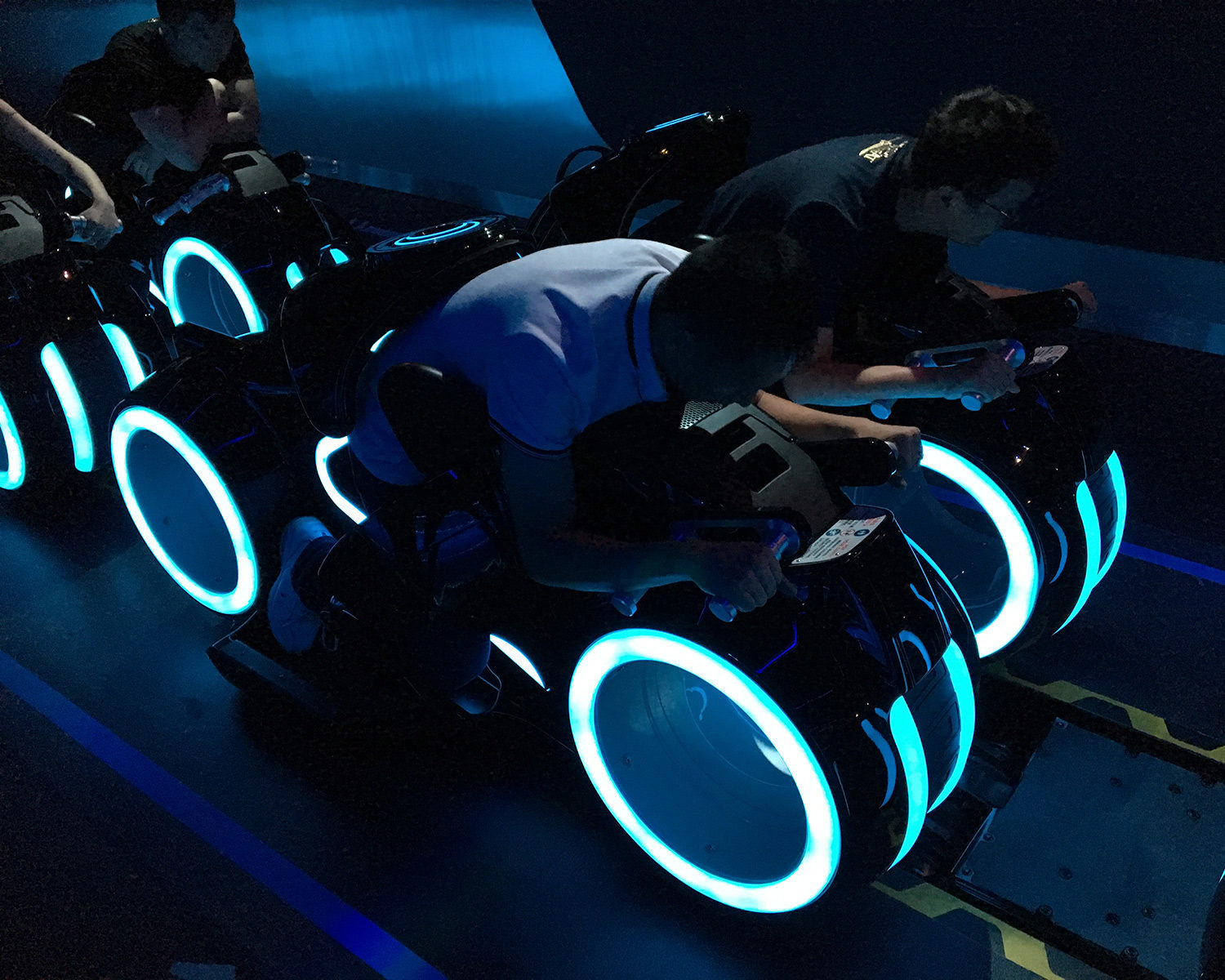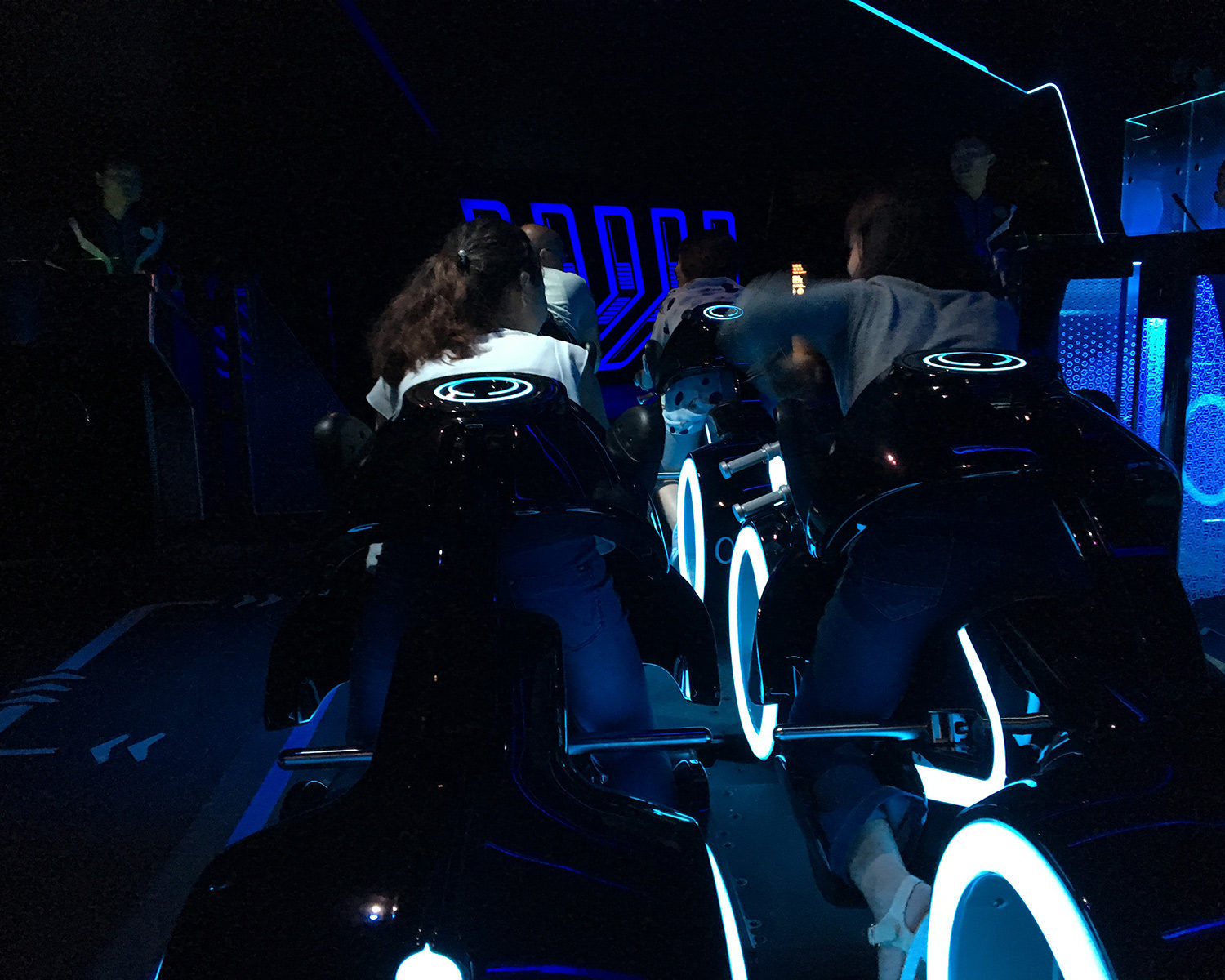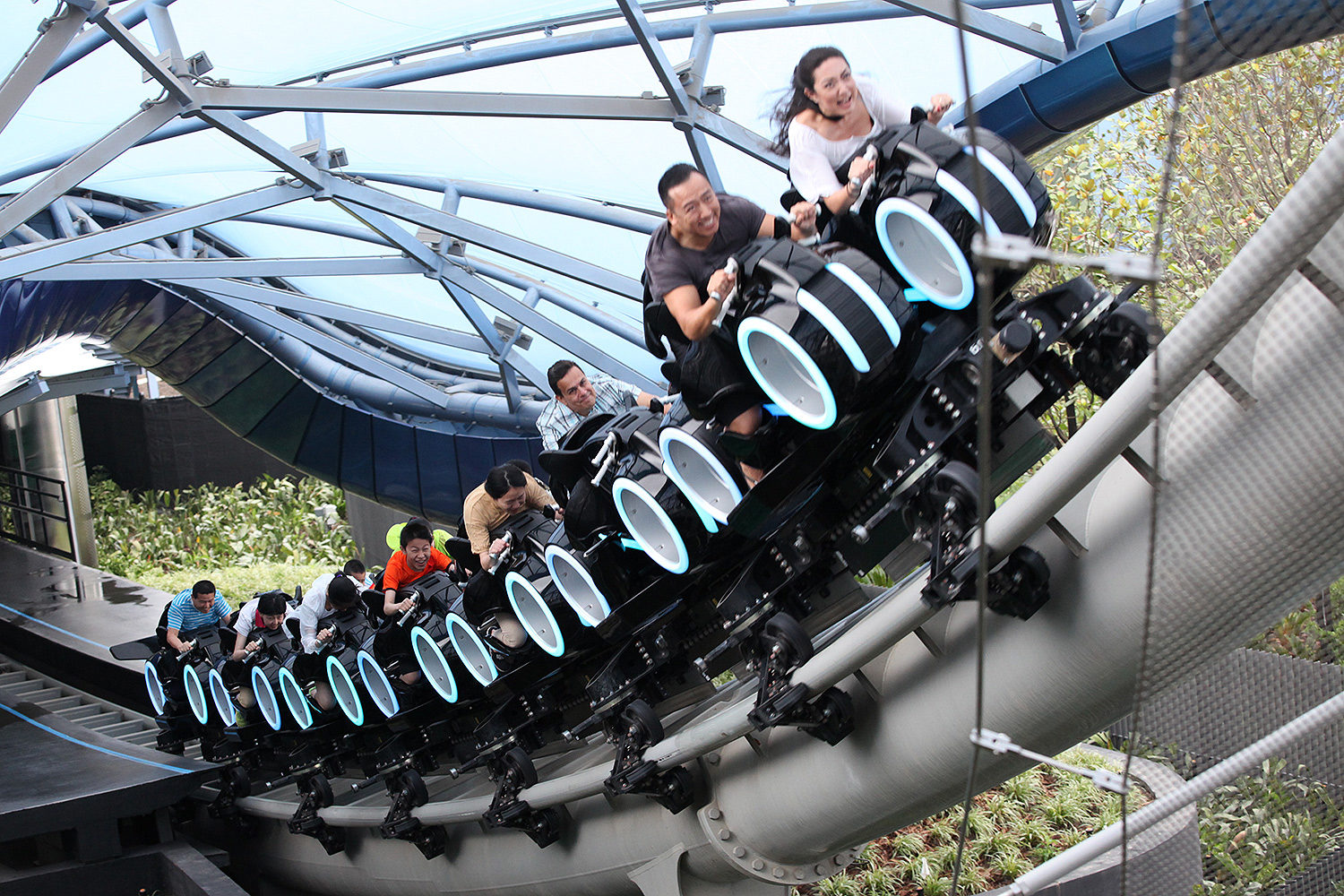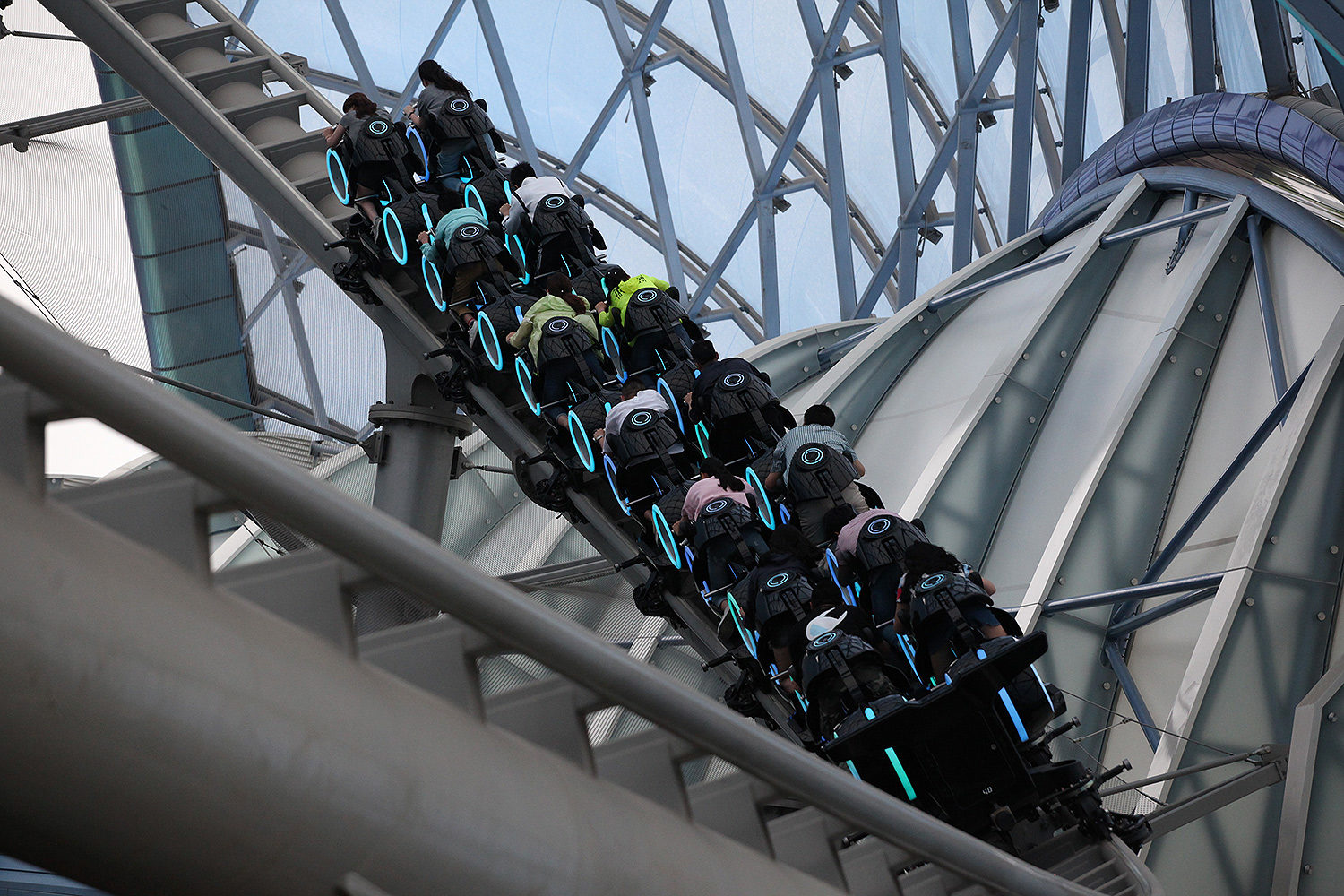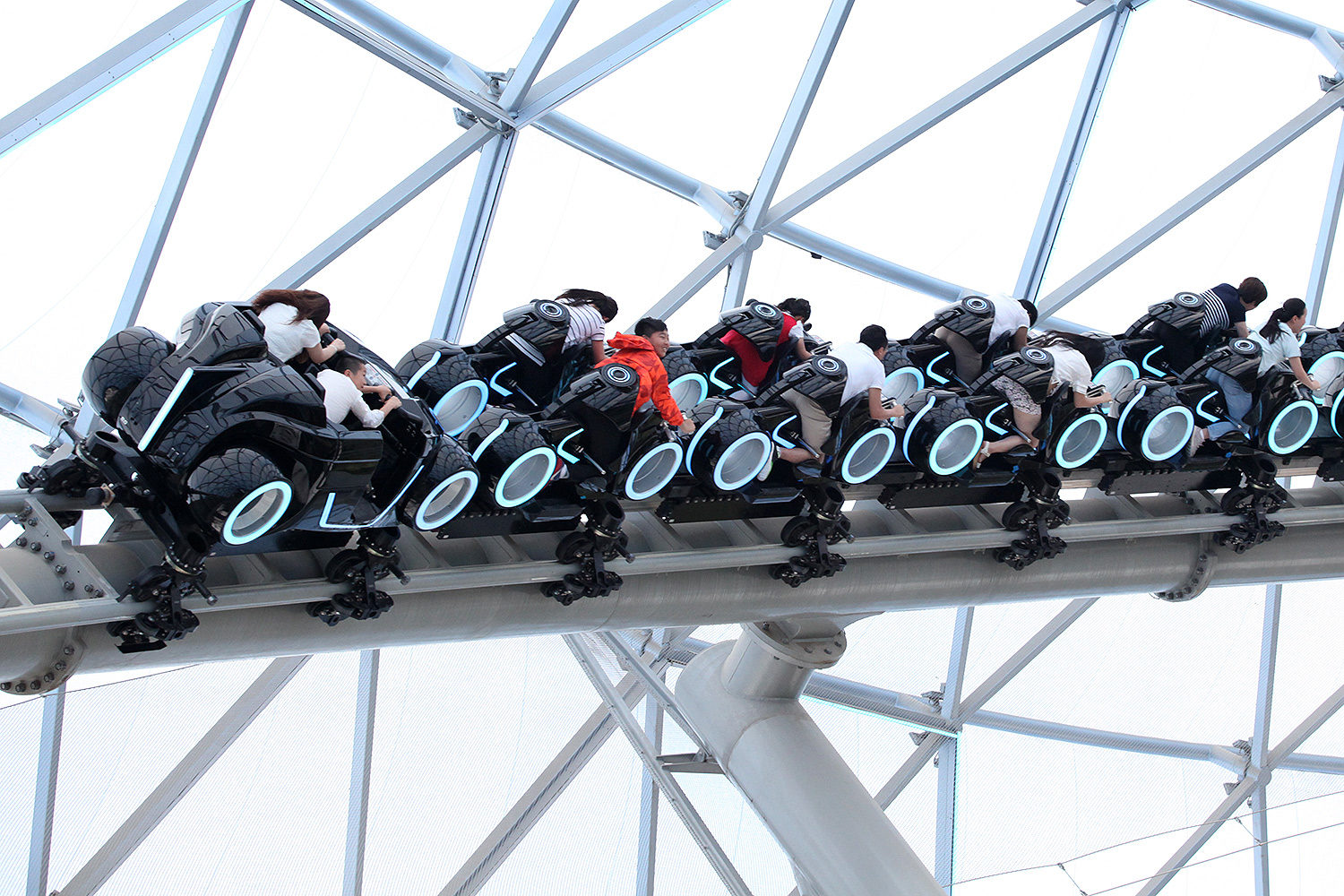 The exit of course leads you to a shop, Tron Power Supplies where you can find everything you need that is TRON. At the opening of the park in 2016, guests were handed certificates that say, "Congratulations! You're the first guest to experience TRON LIGHTYCLE POWER RUN!" While obviously false, it's still a neat keepsake.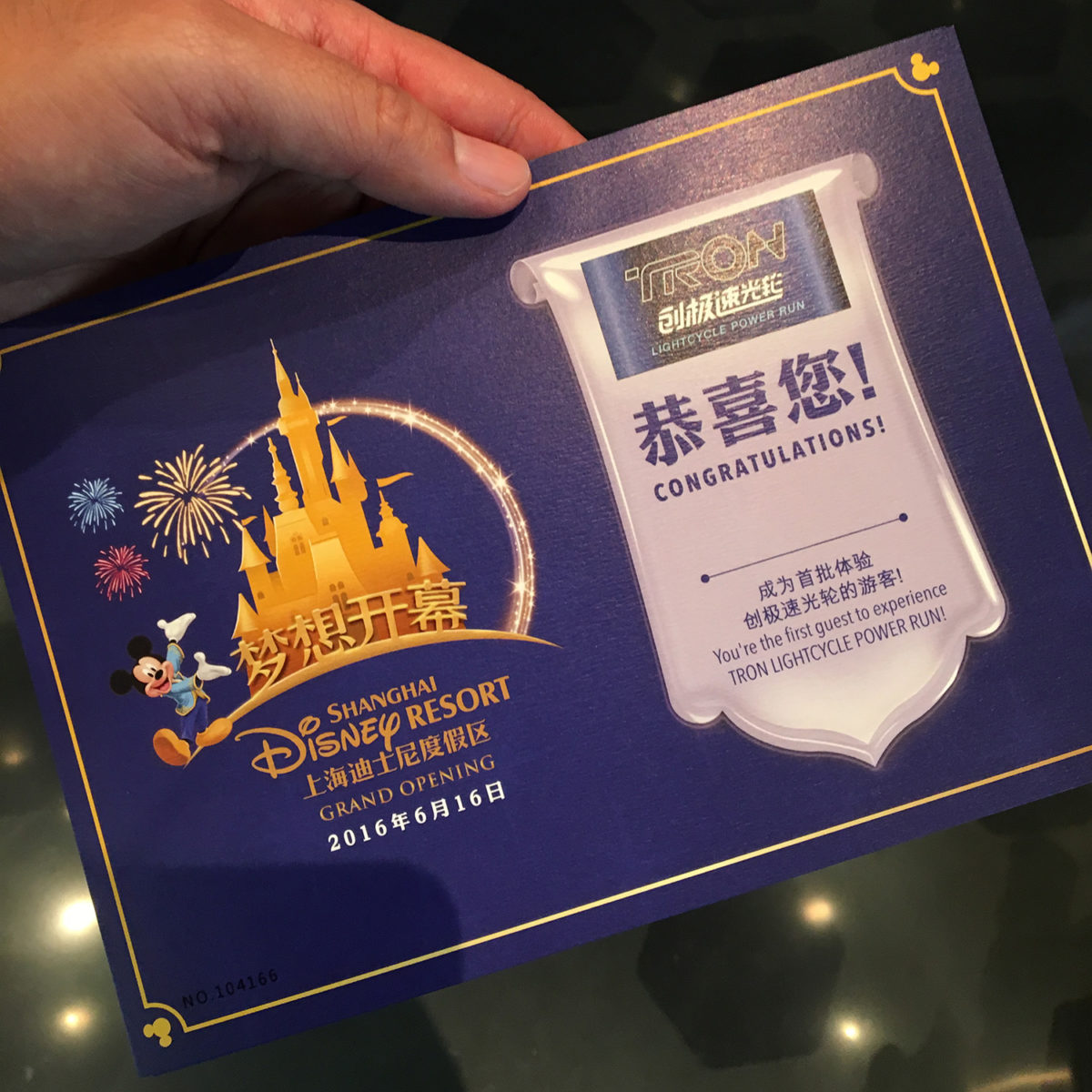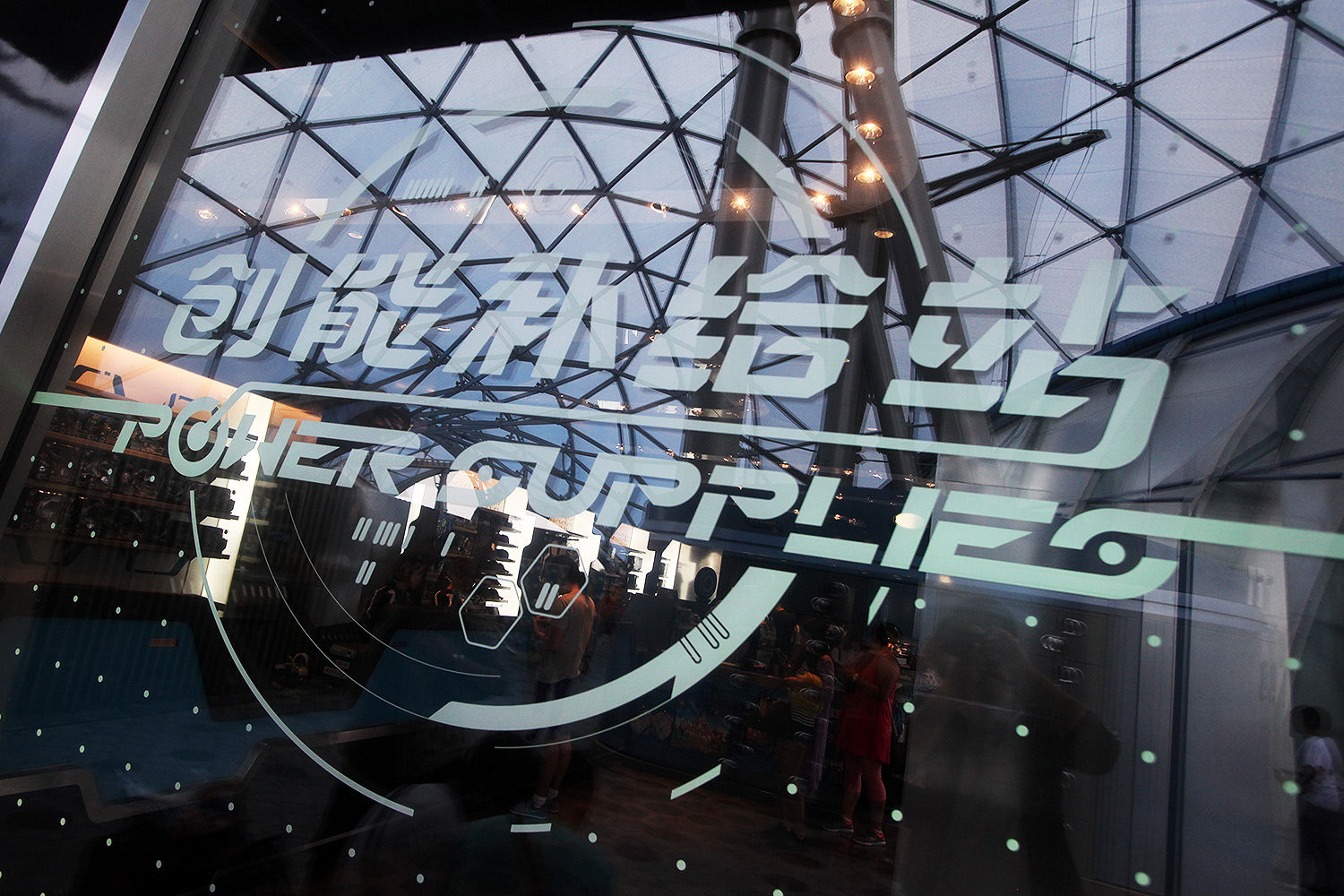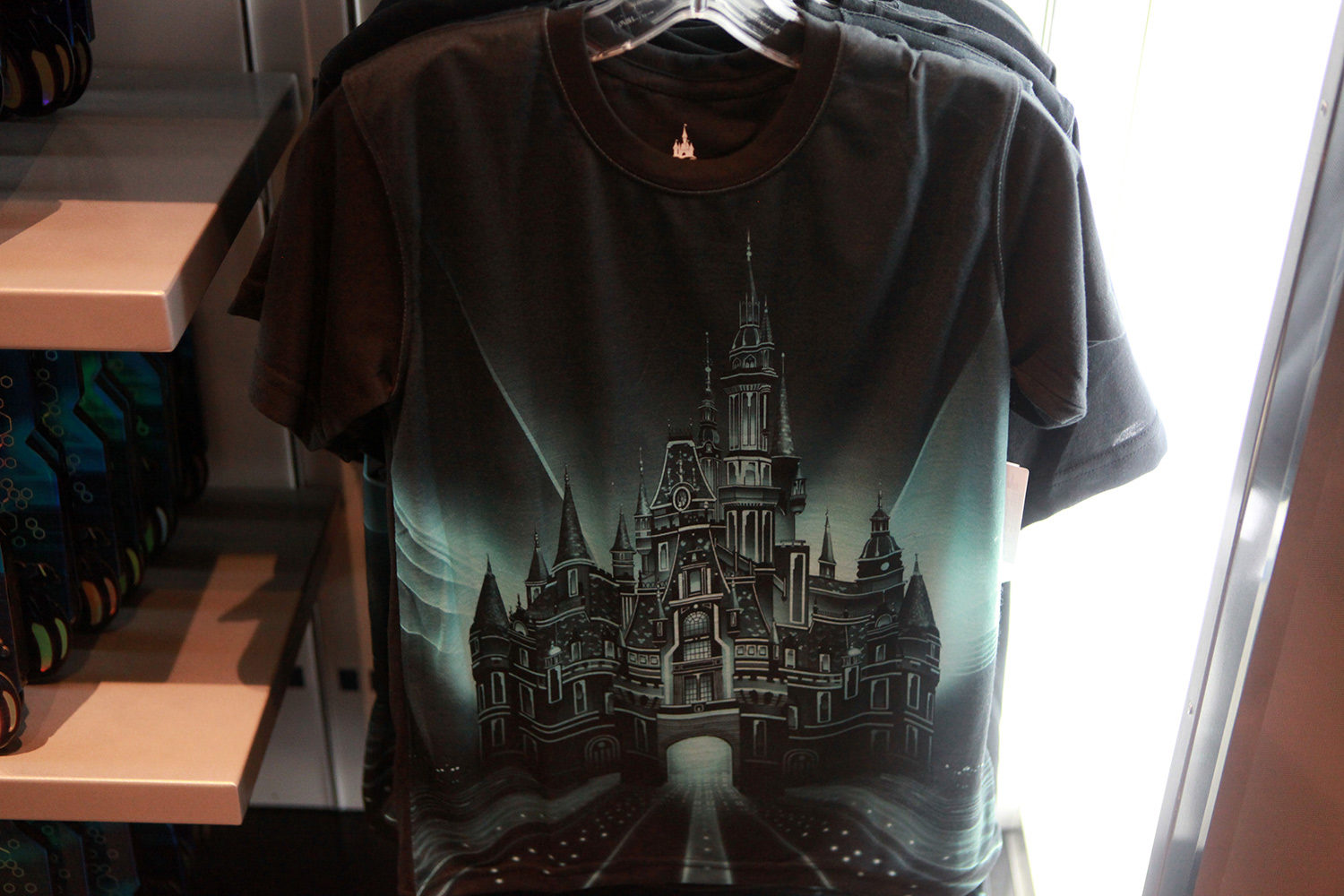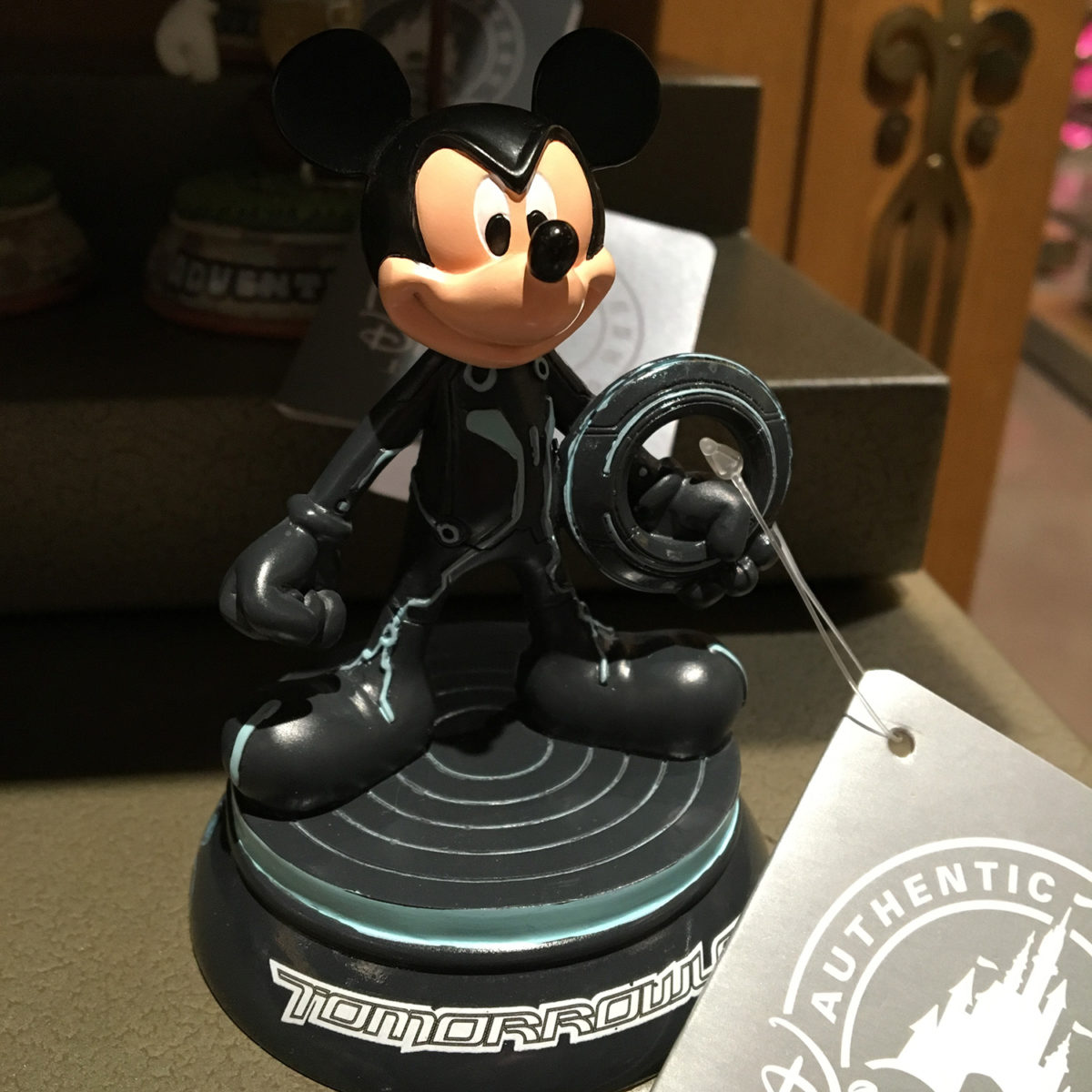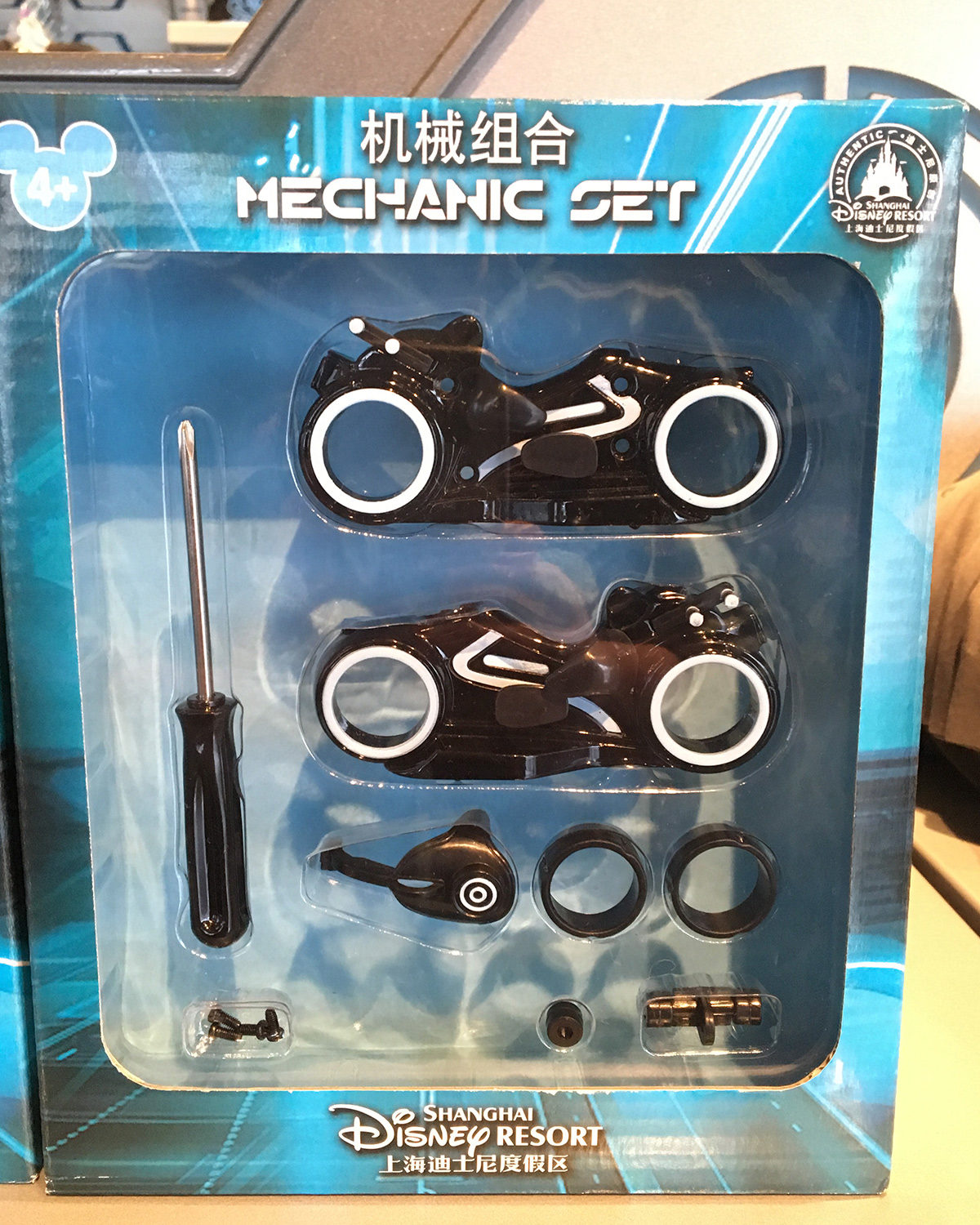 Outside of the ride, you can also get popcorn in a Lightcycle Popcorn bucket that lights up.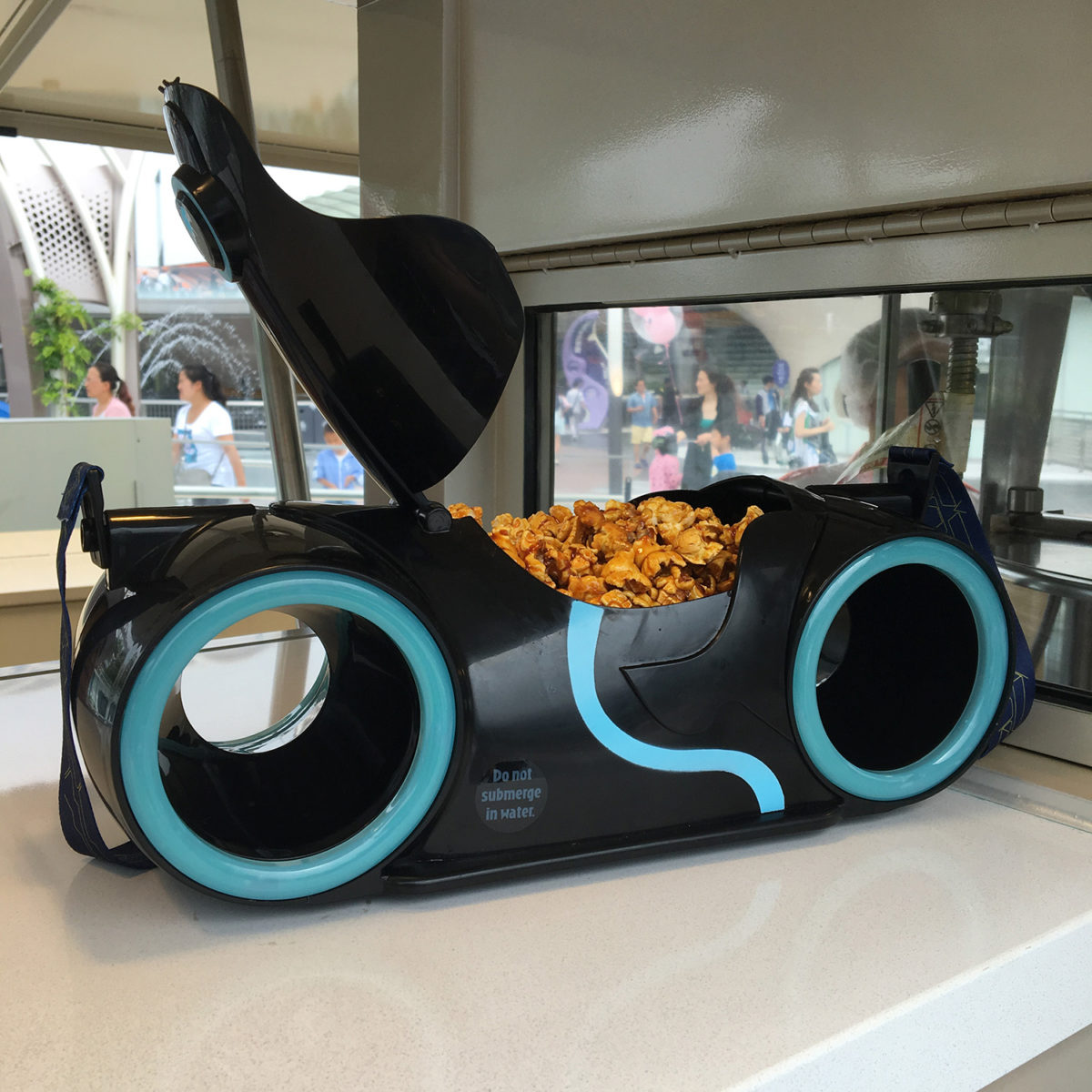 So what do you think? Should TRON Lightcycle Power Run be brought in stateside?