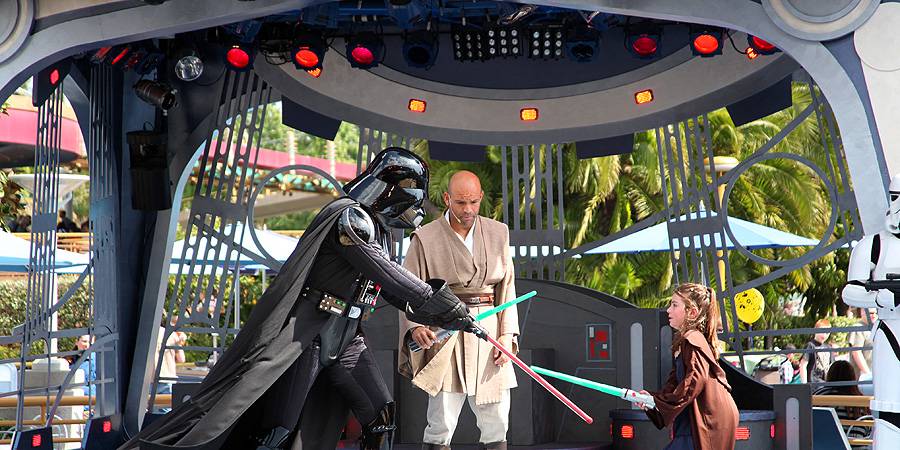 Kris Van de Sande
Jedi Training Academy at Tomorrowland Terrace
Article
September 12, 2012
The Jedi Training Academy, a popular show at Star Wars Weekends has been entertaining guests at Disneyland since October 2006 and regularly at Disney's Hollywood Studios a year later in 2007. The popular show thrusts young Padawan learners under the sage of a Jedi Master to learn the ways of the Force, but mostly to learn a few lightsaber techniques. Selected guests then put their new skills to the test as they face off against dark lords of the Sith, Darth Vader and Darth Maul.
From Disney: Feel the Force flow within you as your Jedi training begins. Hone your lightsaber skills as you and other Padawans learn techniques and moves from a Star Wars Jedi Master. Then, put your training to the ultimate test as you do battle against the dark side. May the Force be with you!
Take a look at our photos from Disneyland's Jedi Training Academy held at Tomorrowland Terrace and be sure to check the show out for yourself next time you're visiting the parks! Young or old, it's good old fashioned Star Wars fun.