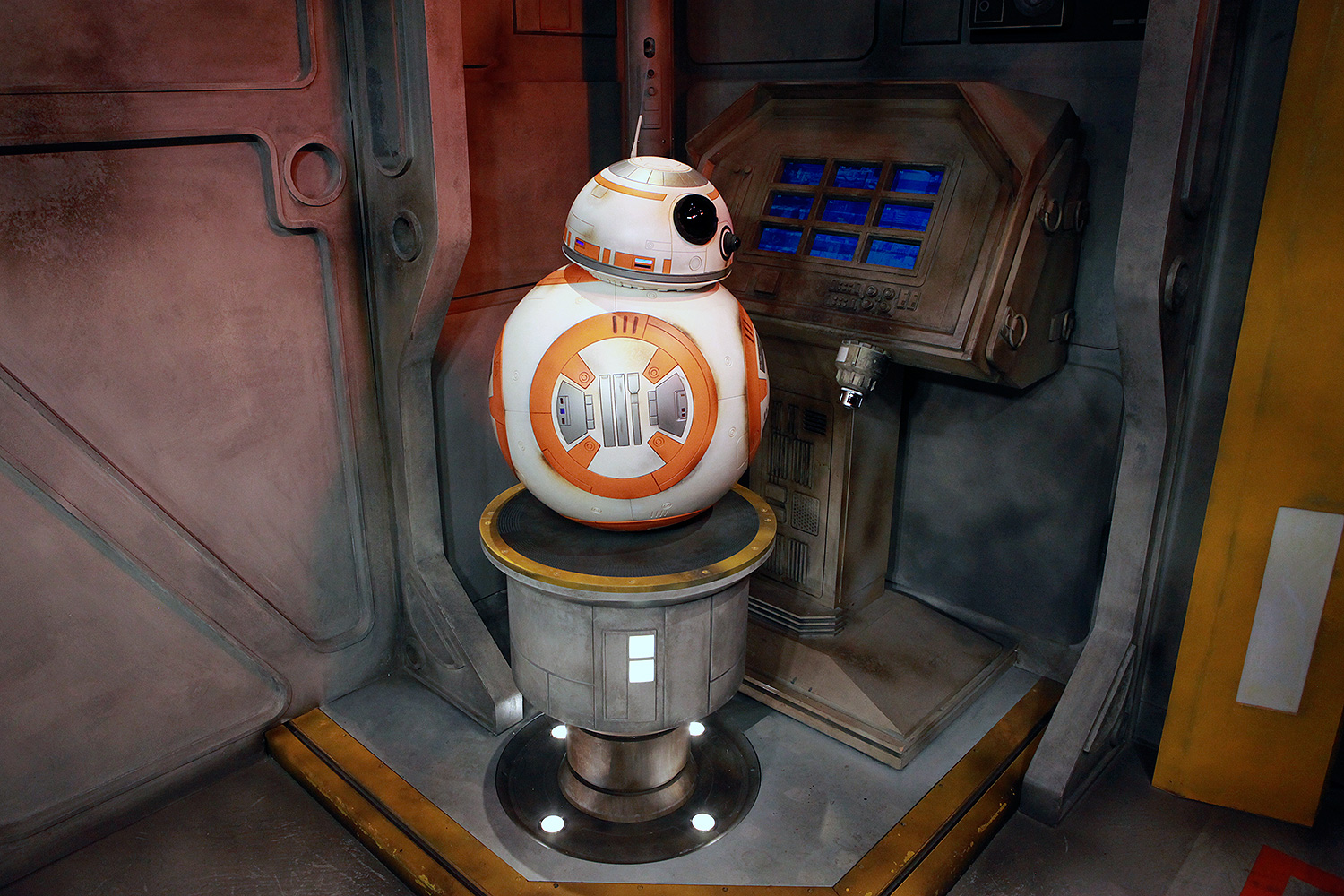 Kris Van de Sande
BB-8 Astromech On Duty at WDW
Article
May 3, 2017
Ever since The Force Awakens was released, BB-8 was a clear breakout star and guests were wondering when and where they could meet him in person. Sure, he shows up in "A Galaxy Far, Far Away" in front of The Great Movie Ride, but meeting him up close and personal would be the preferred way to go. Early last month, Disney and Lucasfilm made it a reality inside Disney's Hollywood Studios' Star Wars Launch Bay. Replacing an area dedicated to the Disney Infinity gaming area is a brand new meet & greet dedicated to the new droid. The ball-shaped droid joins Kylo Ren and Chewbacca as queued character experiences while Jawas can still be found scurrying about in the Launch Bay on their own.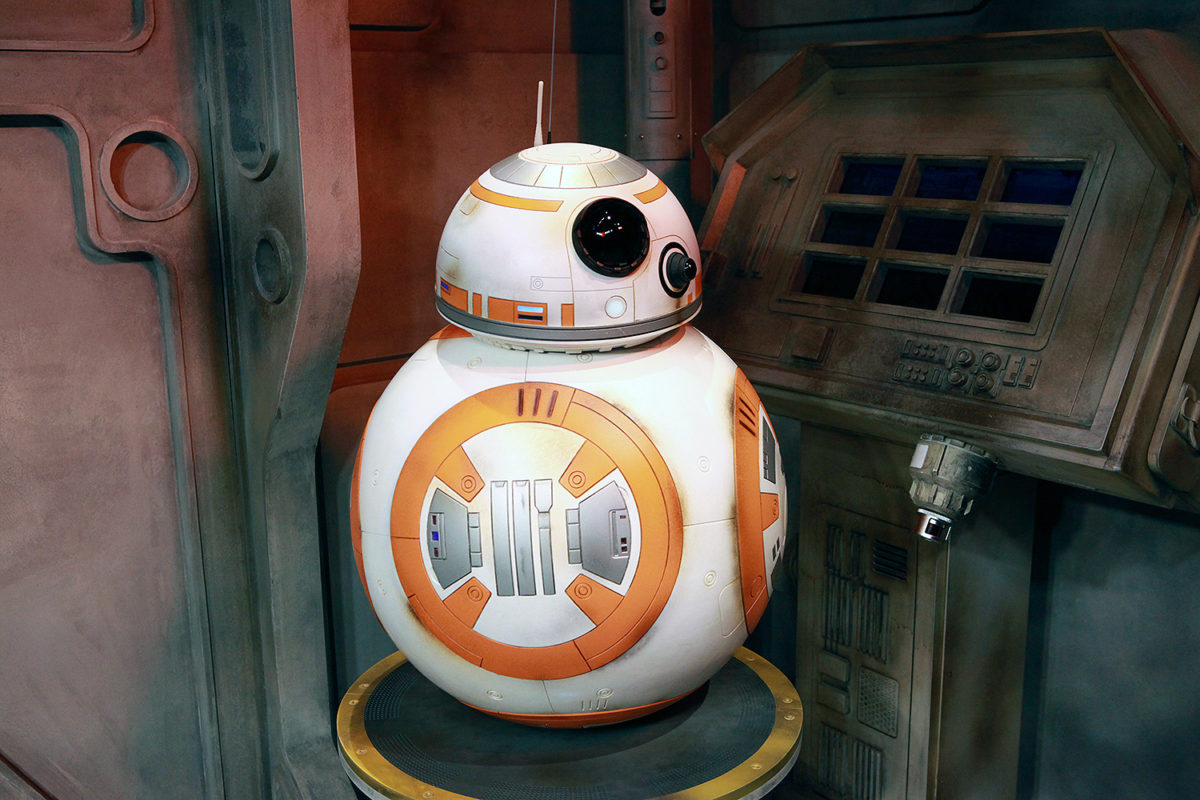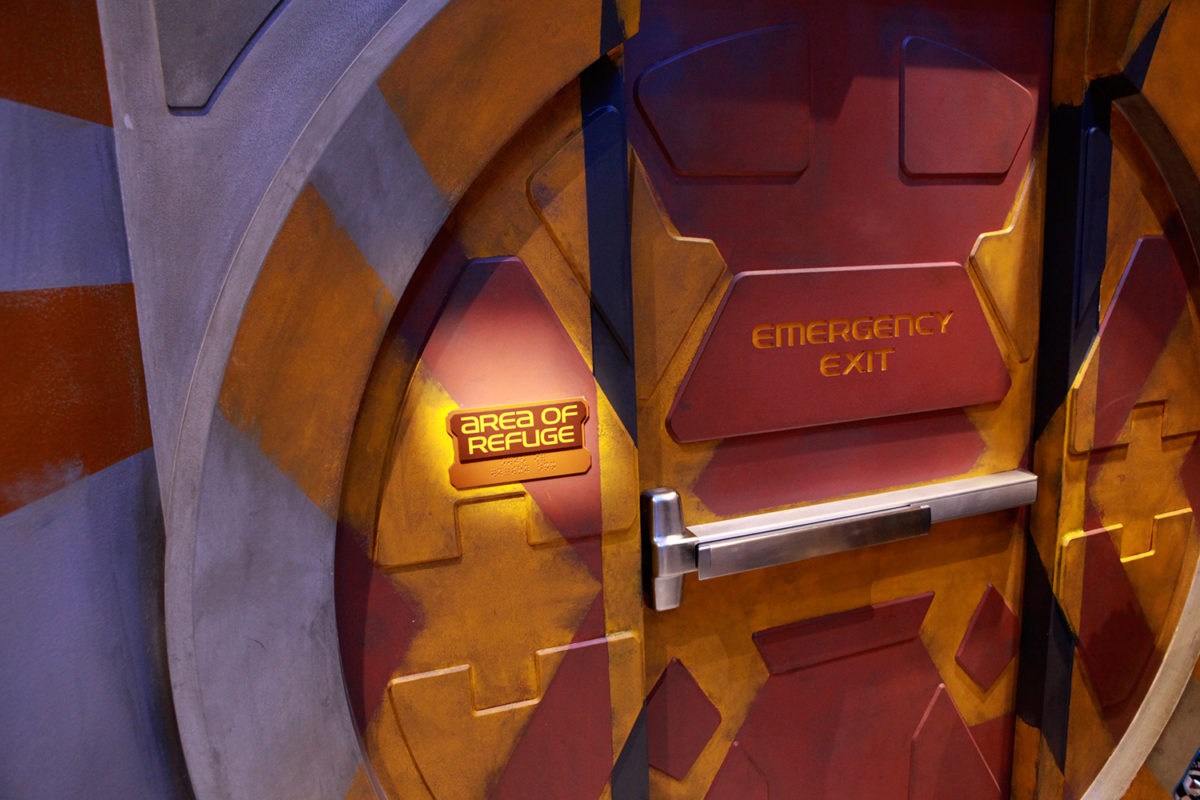 Because BB-8 is just an interactive droid, they were able to double the experience by having two separate rooms, each with its own BB-8 unit. What's great about that is that the line moves fairly quickly.
BB-8 interacts with guests, talks, and moves his head around but there won't be rolling him off his pedastal I'm afraid.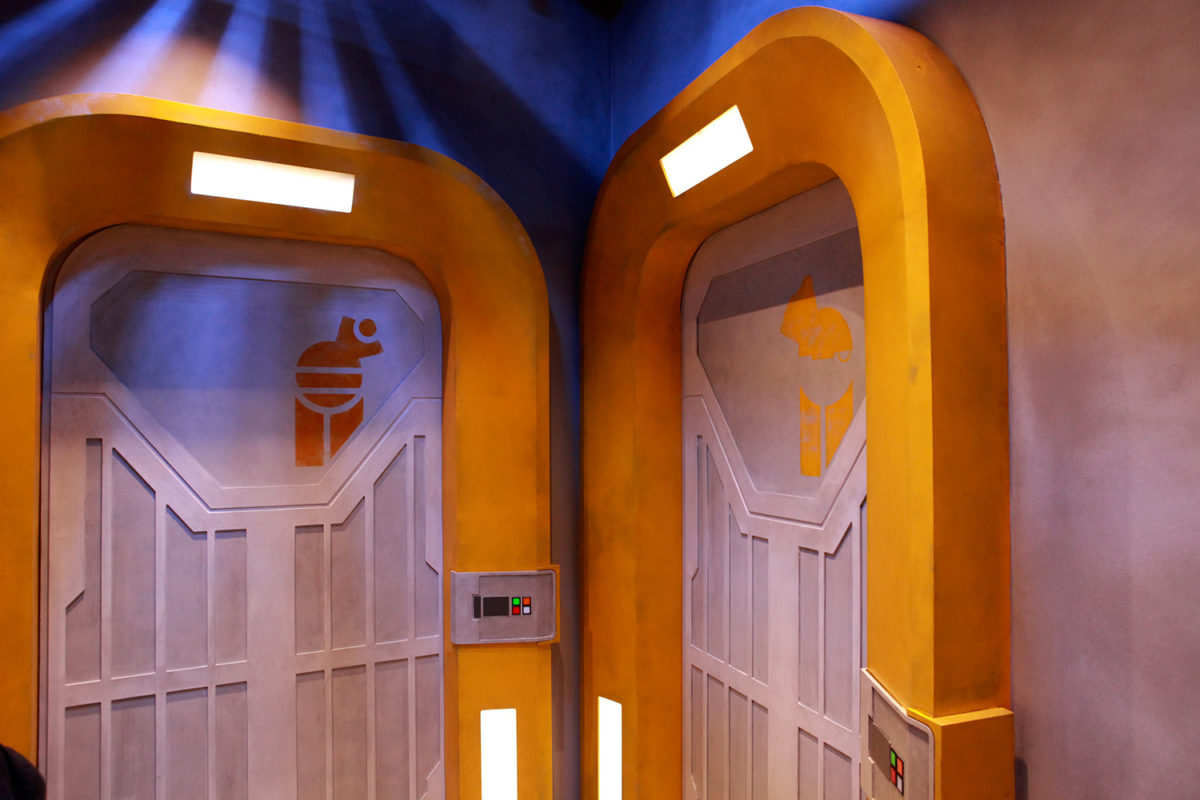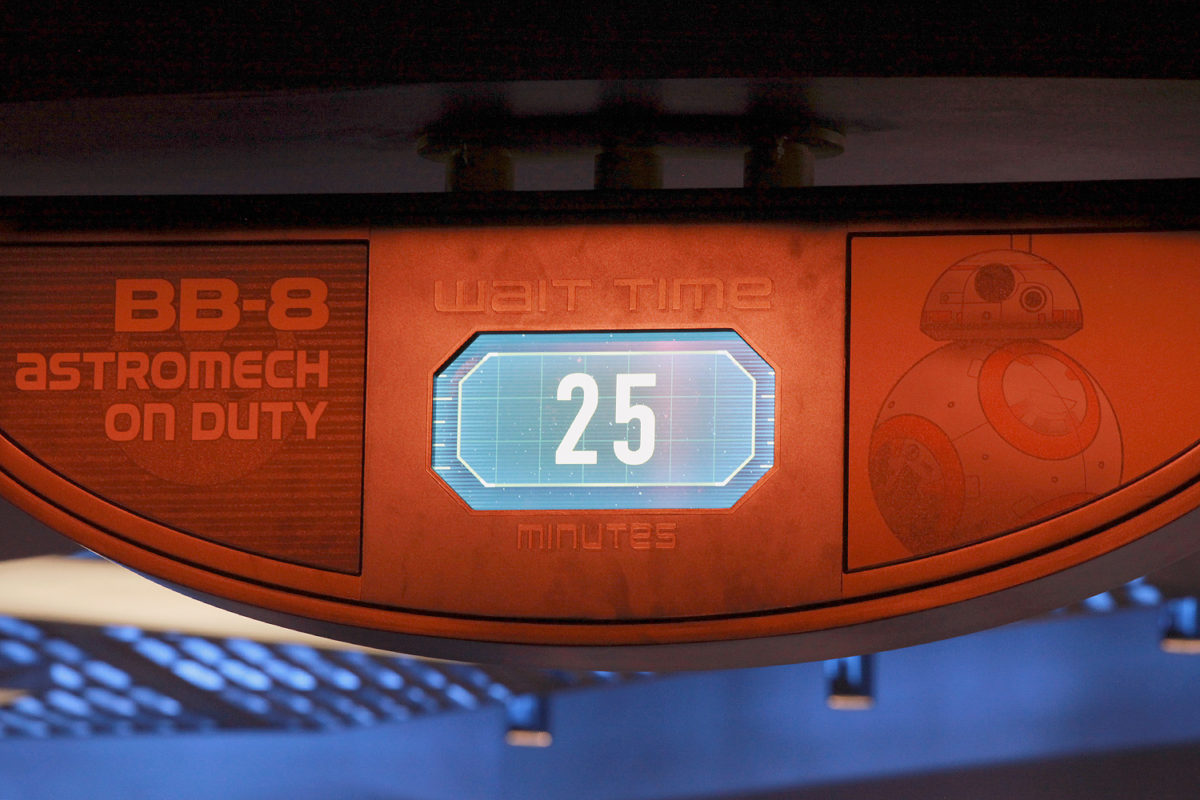 You can meet BB-8 daily at Disney's Hollywood Studios in Orlando as well as in a similar experience at Hong Kong Disneyland.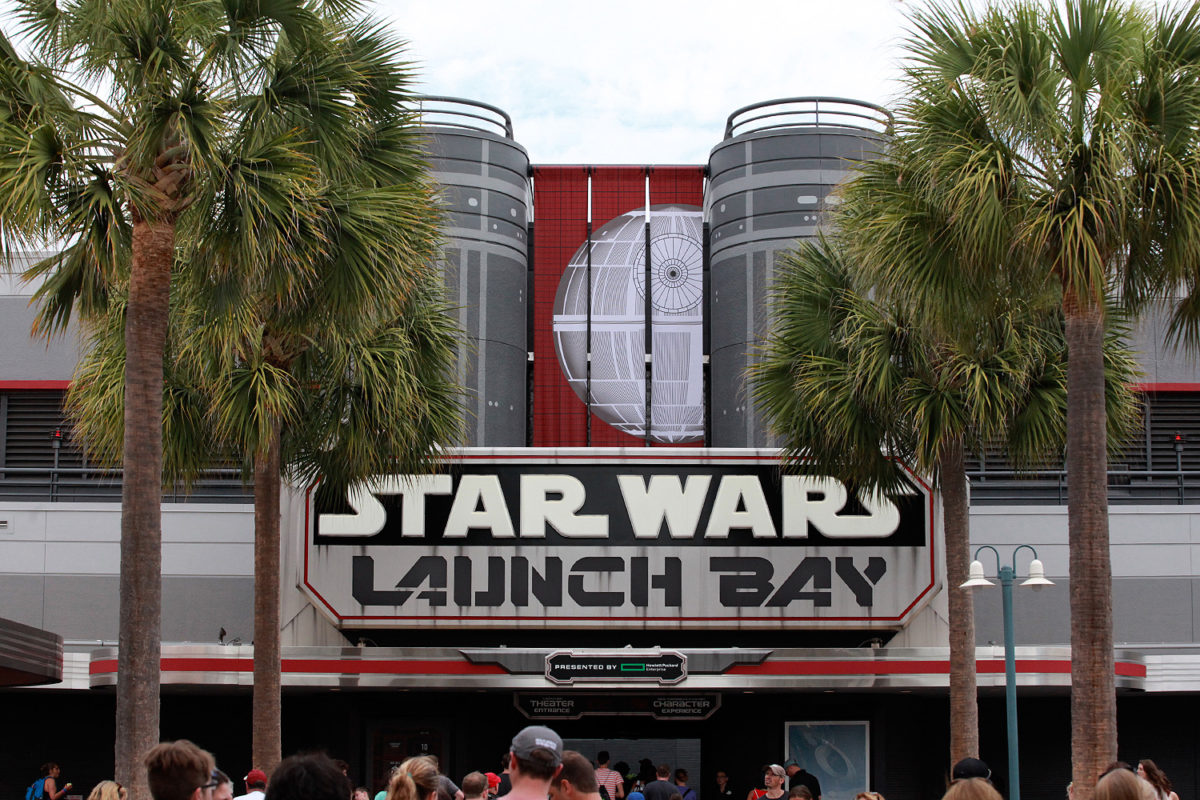 Photography by David Yeh