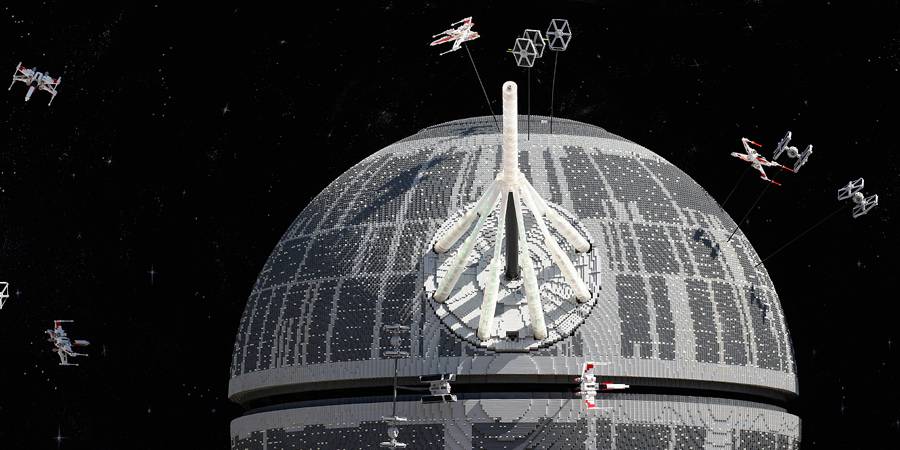 Brian Curran
LEGOLAND California's Death Star
March 20, 2015
LEGOLAND California Resort constructed a new technological terror for their Star Wars Miniland earlier this month and they should indeed be too proud of it. The planet shaped Death Star display is made out of over a half million LEGO bricks, standing 13-feet high, 8-feet wide, and weighs over 1,900 pounds. That's a lot of LEGO!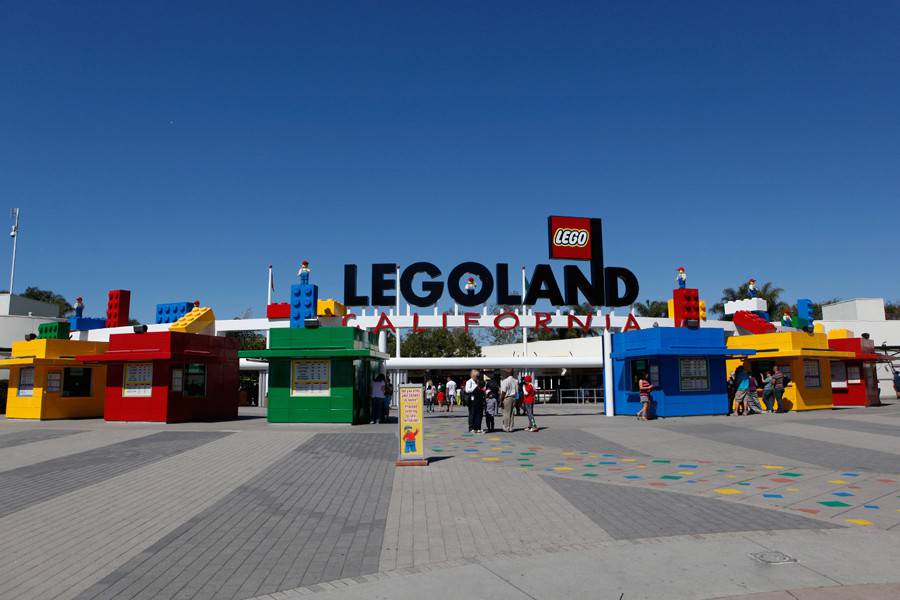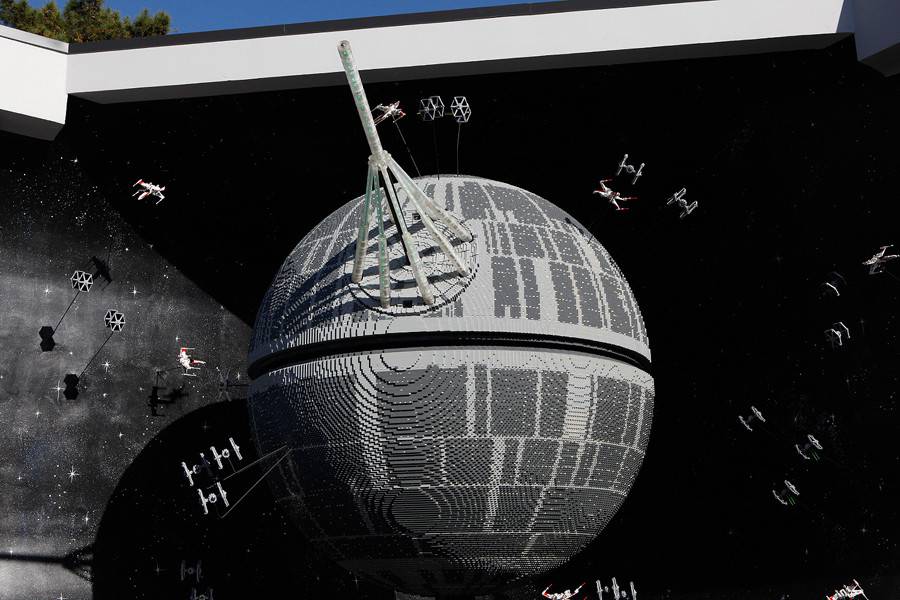 Making its debut on March 5 just in times for their annual Star Wars Days, the space station fashioned after Star Wars Episode IV: A New Hope features the famous trench run scene with Luke Skywalker's X-Wing and Darth Vaders Advance Prototype TIE with two more TIE Fighters flanking him in close pursuit, circling the center of the Death Star.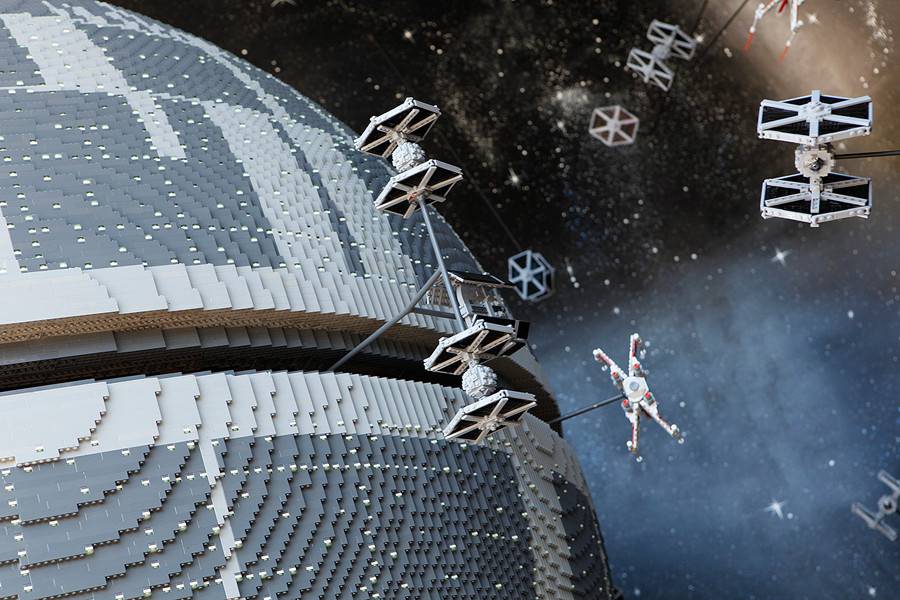 Surrounding the massive build are several other X-Wing Fighters and TIE Fighters in stationary flight.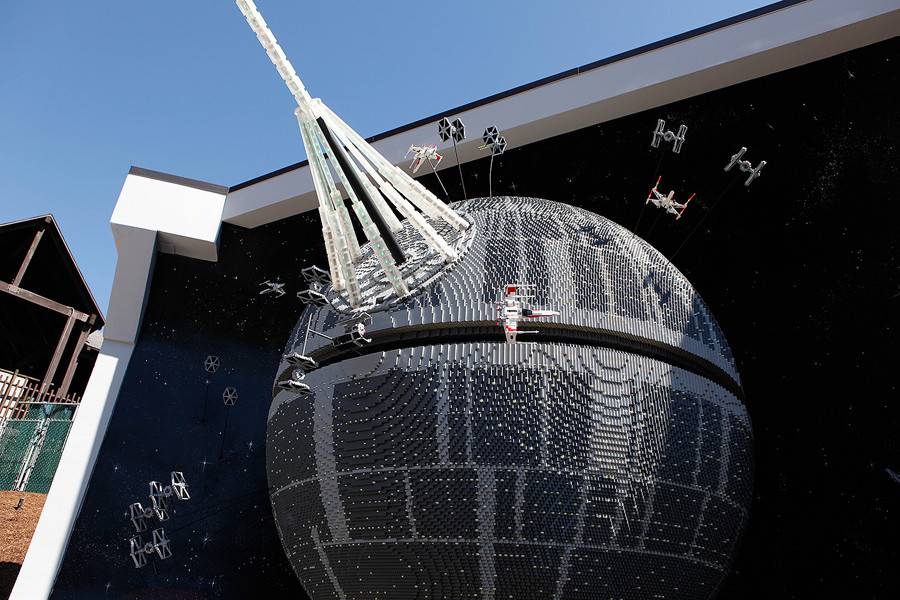 Beneath the Death Star are several vignettes featuring famous scenes that took place on the famous Death Star, including the Trash Compactor scene, Darth Vader, Princess Leia, & Grand Moff Tarkin, the famous Lightsaber Duel between Darth Vader and Obi-Wan Kenobi, and lastly, the scene where Darth Vader tosses the evil Emperor Palpatine down a shaft from Star Wars Episode VI: Return of the Jedi. All scenes include audio straight out of the films.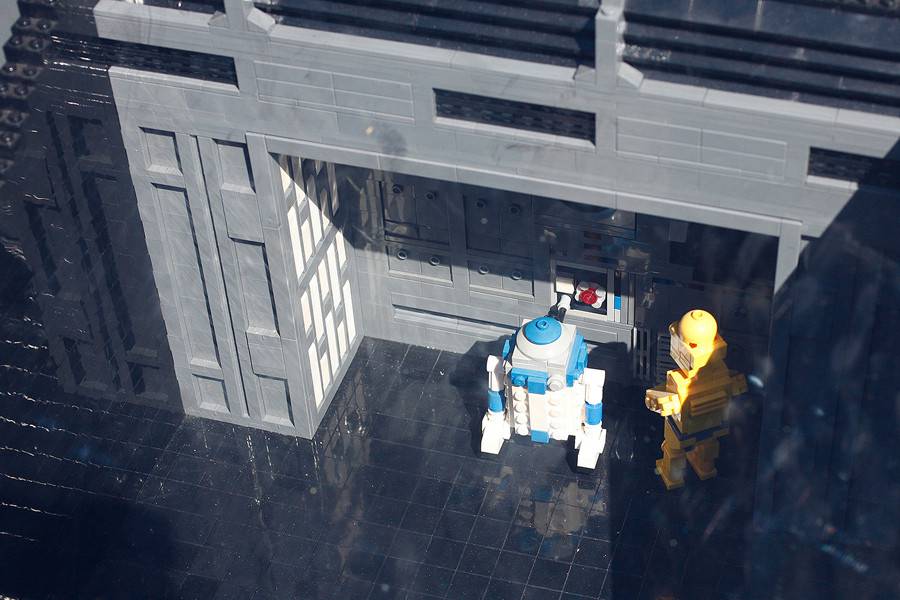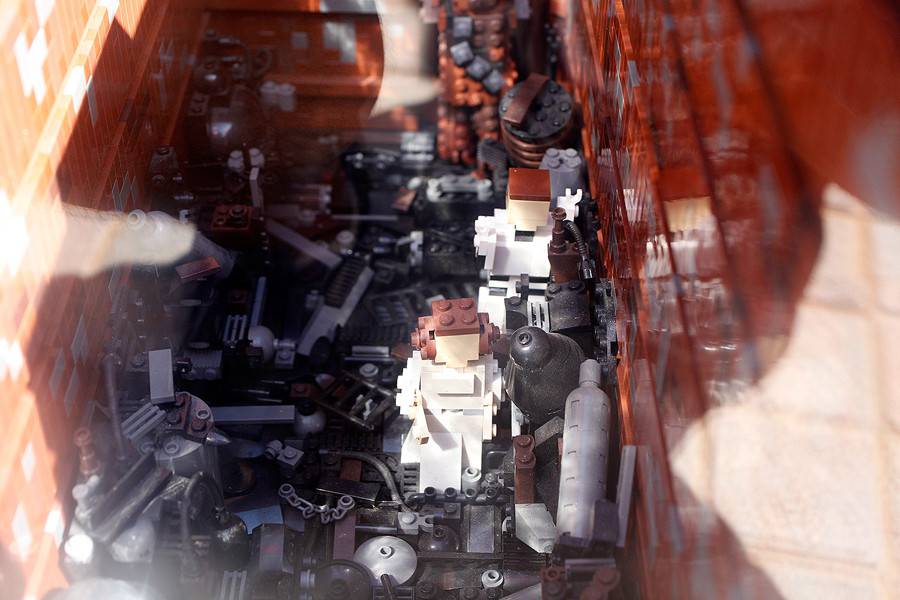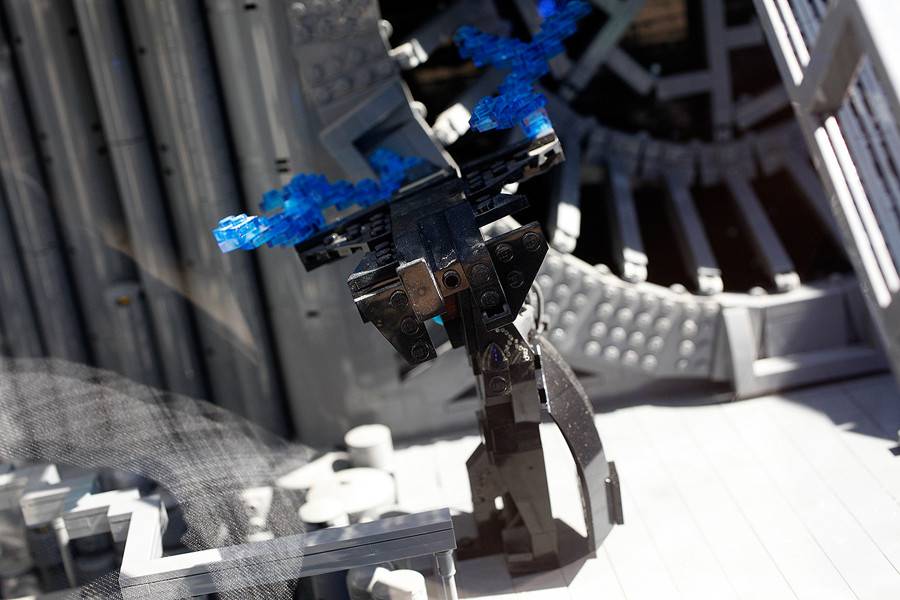 On its own, this would seem enough of a debut for the four year old Star Wars Miniland, but there's more! A larger recreation of the Death Star trench, with some Y-Wings and and Vader's TIE Fighters trailing behind them are also featured directly in front of the Death Star. Rotation gun turrets complete the scene. Surrounding the display are areas where kids can build their own Death Star parts.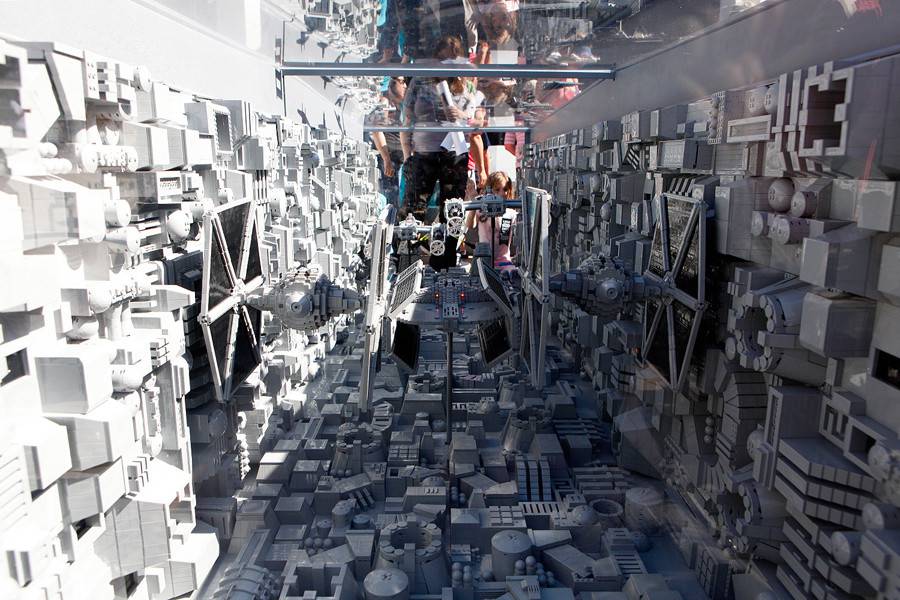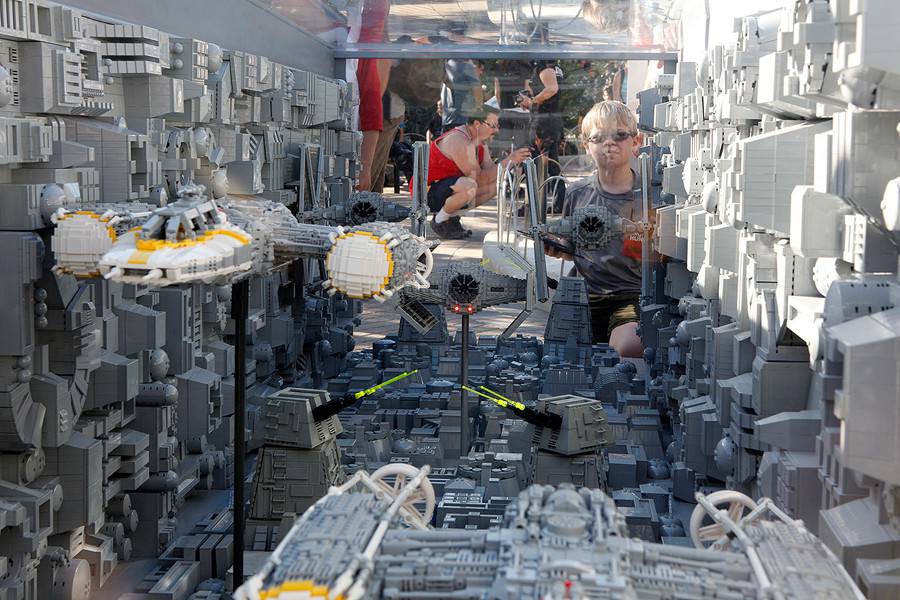 Since Star Wars Miniland focuses on the various planets of the Star Wars Universe, it's only fitting that the "small moon" gets a display of its very own.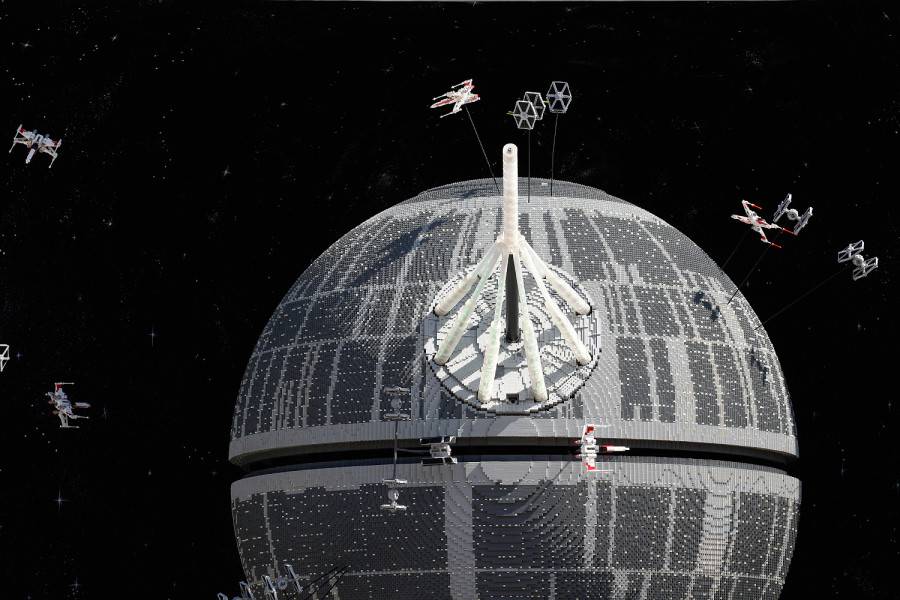 STAR WARS DAYS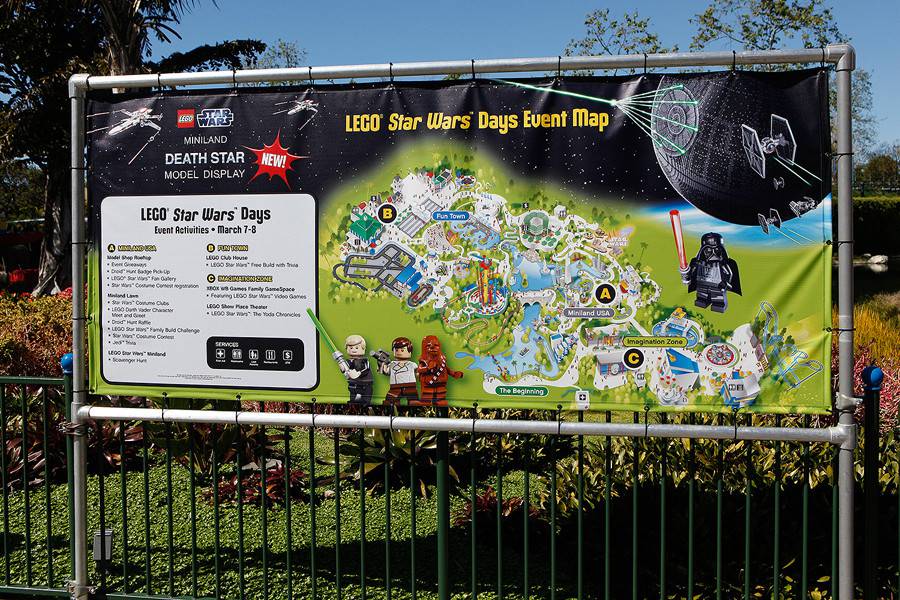 Included with admission to LEGOLAND California Resort during March 7-8 was their annual Star Wars Days, with various events, character meet & greets, fan-made customs, and more. Guests could get their hands on their free buttons with a LEGO Stormtrooper on it as well as a free poster / checklist showing all the minifigures from Star Wars Rebels.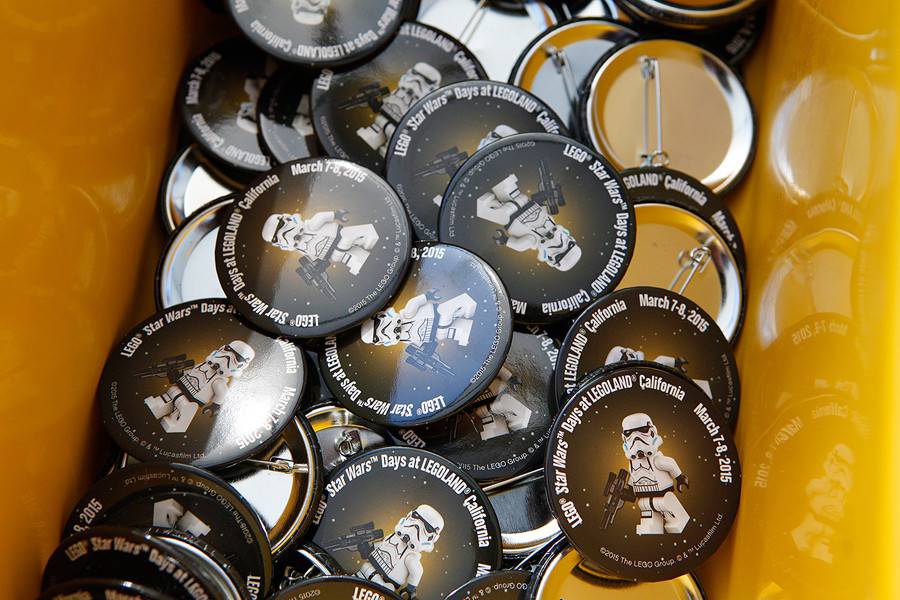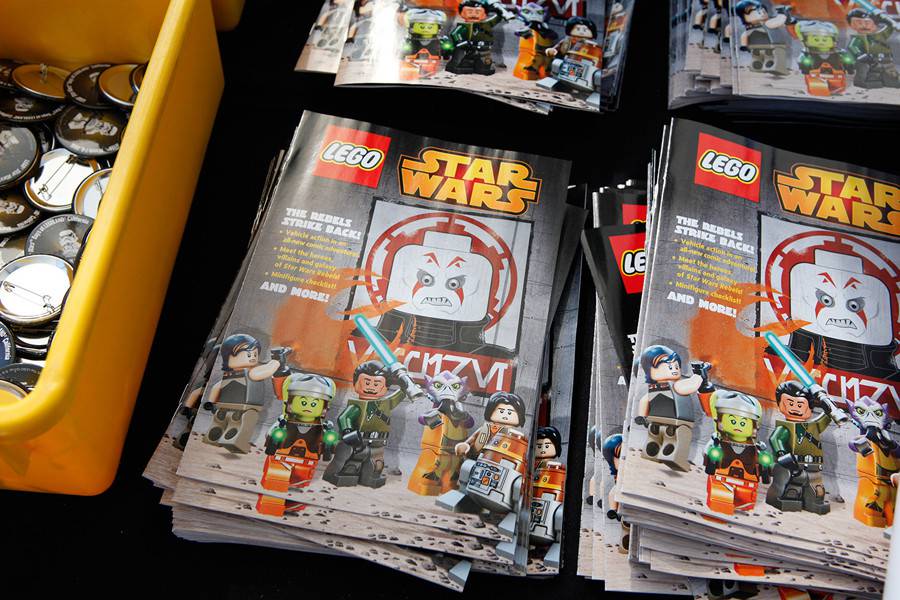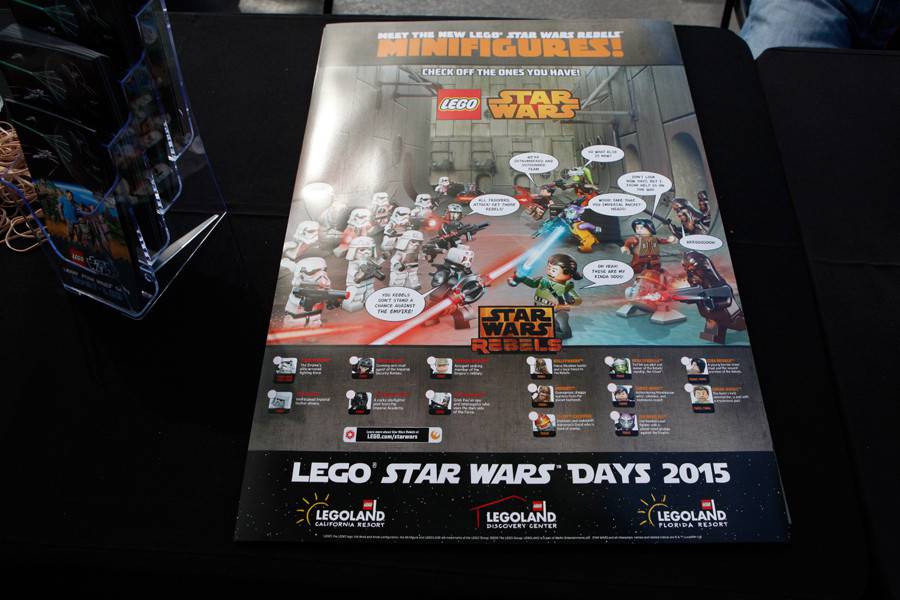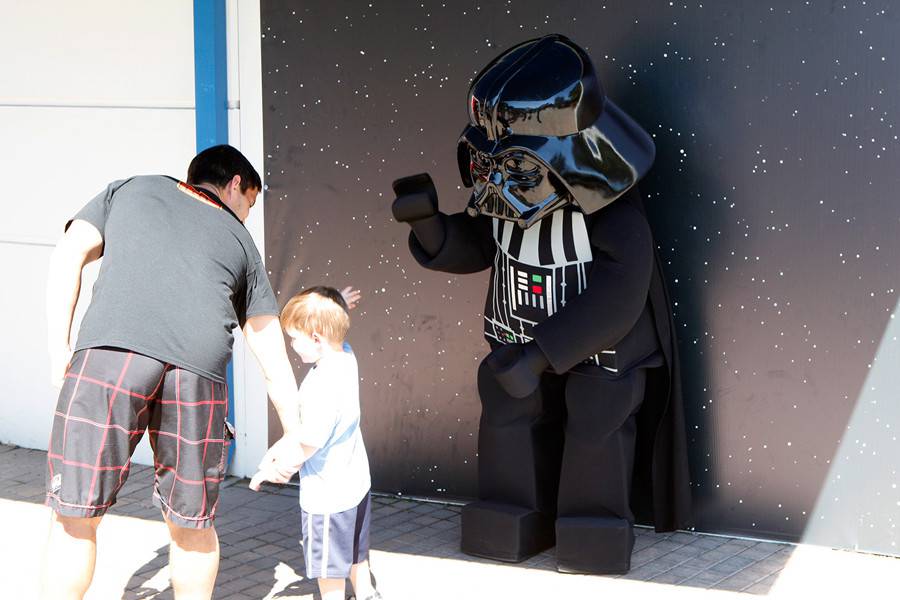 The Death Star Model Display is now open at LEGOLAND California Resort. For more information on LEGOLAND California, visit their website: http://california.legoland.com
Photography by David Yeh