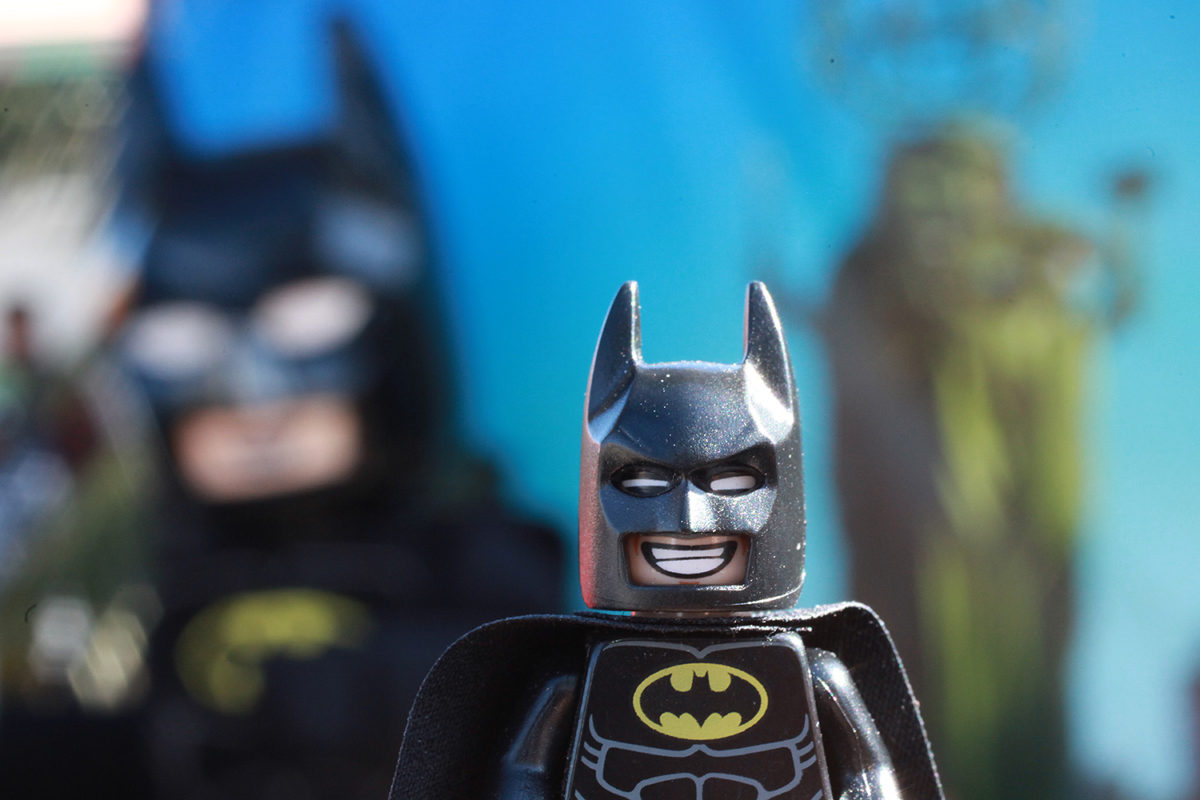 Brian Curran
Closer Look: The LEGO Batman Movie Days
March 4, 2017
The LEGO Batman Movie is a lot of fun and still in theaters, but blink and you may have missed The LEGO Batman Movie Days at LEGOLand California, a mini-event carried over two weekends in February. The resort in Carlsbad, California (north of San Diego) executes special weekend activities quite often, believe it or not, but they don't last very long. We were lucky enough to make it down for an afternoon to give you guys a closer look at the Bat shenanigans, and we'll also be back very soon to take a look at more Star Wars coming to the resort!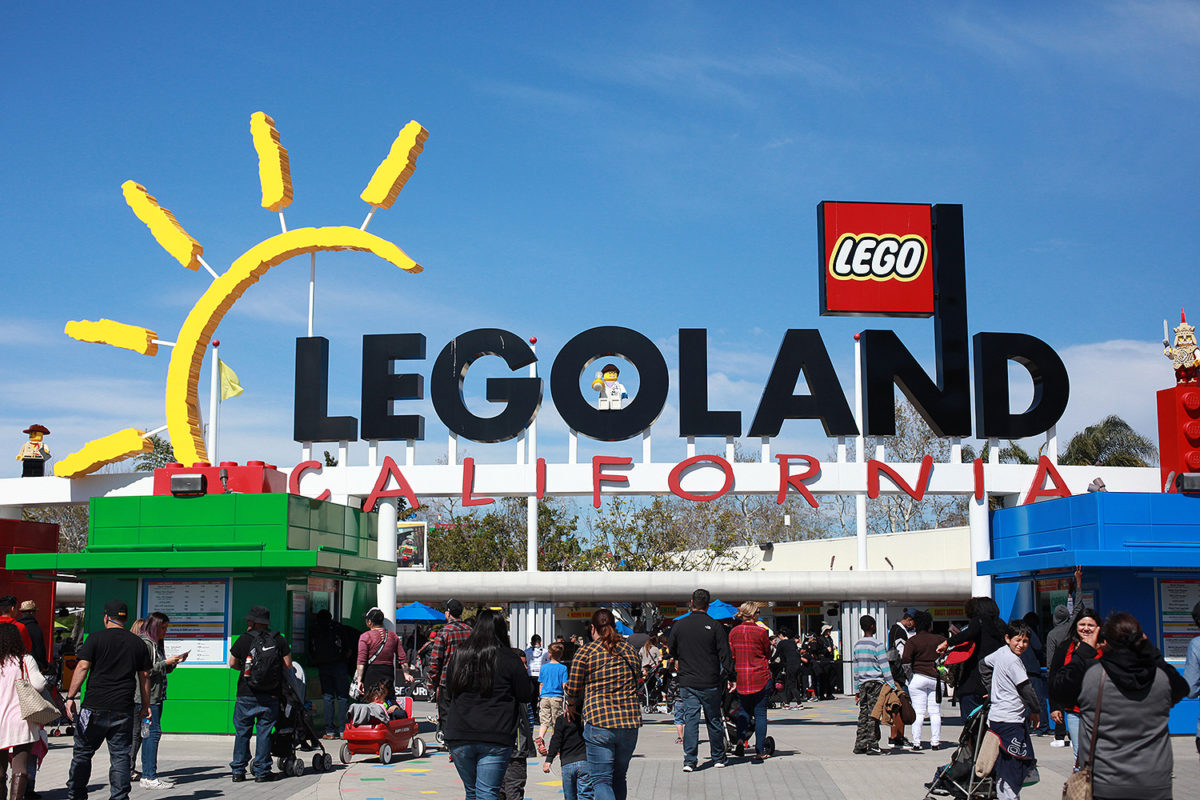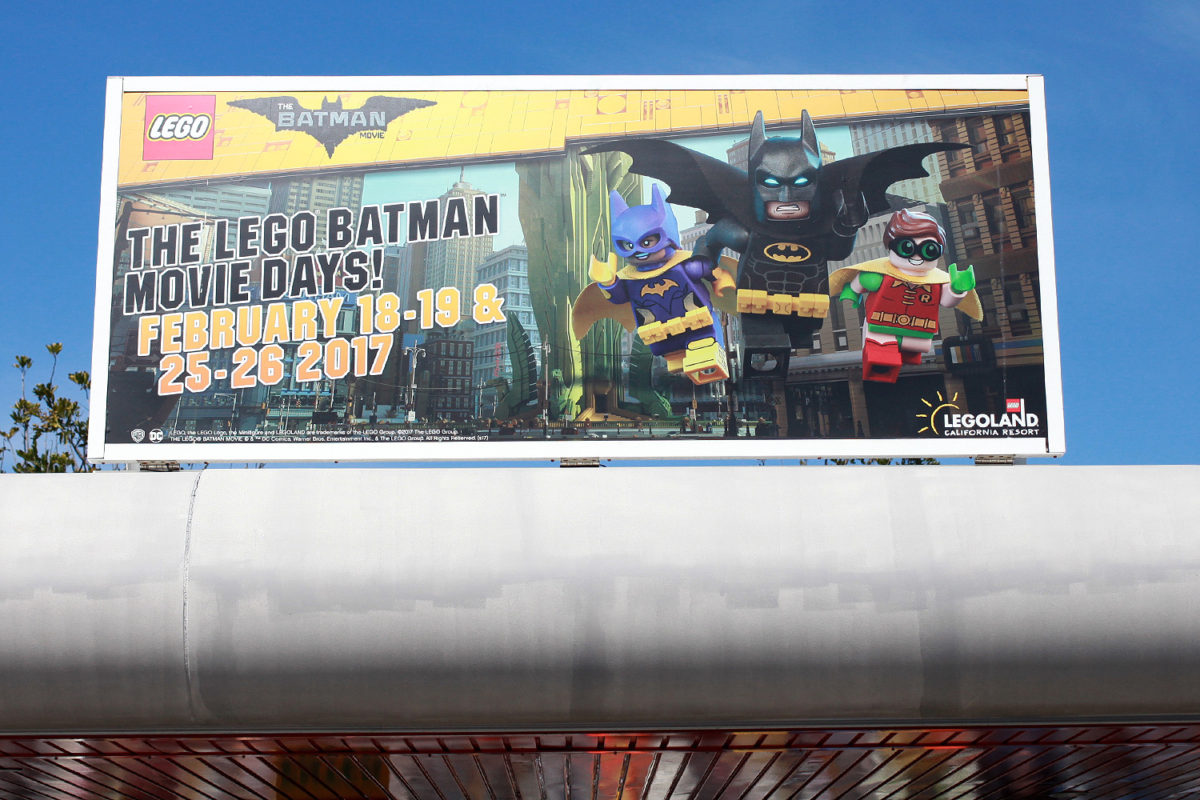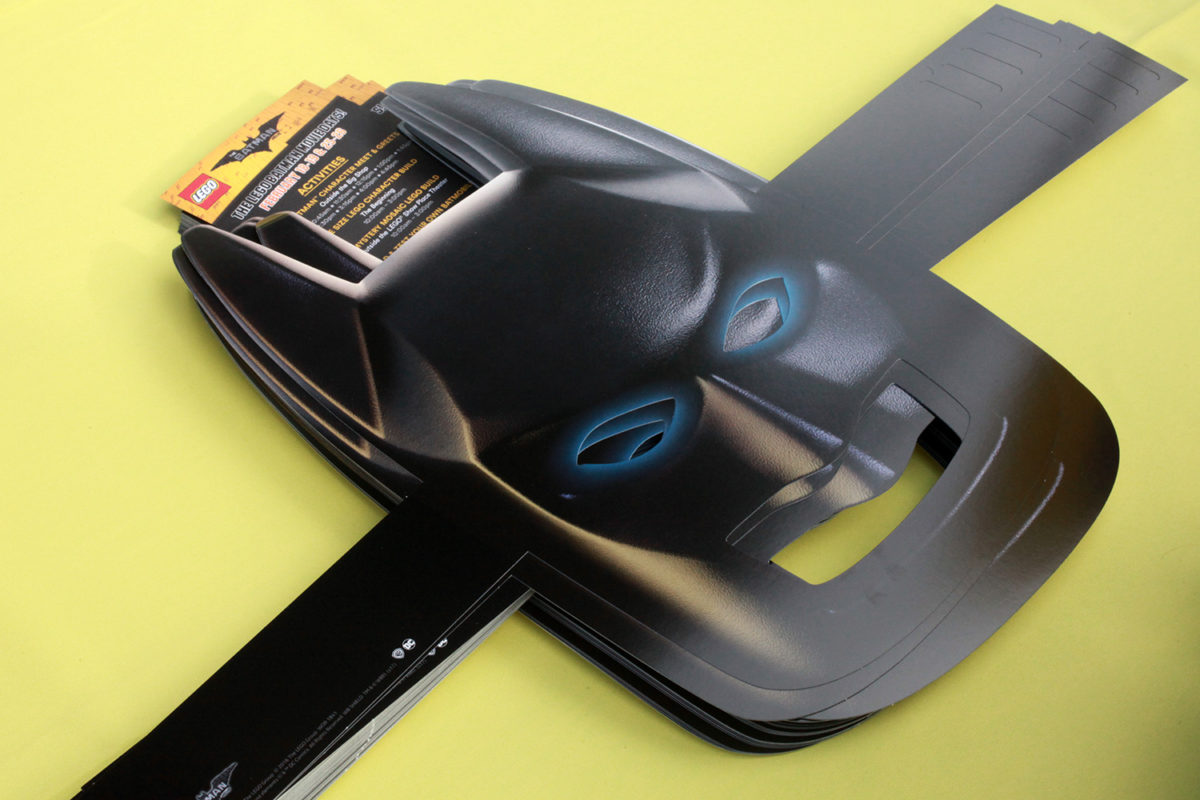 The special days occurred on February 18-19 and 25-26, a total of four days. While it would be wonderful to see LEGO Batman Movie Days last an entire month, the majority of visitors are families coming on the weekends so it makes sense to focus the energy on the weekends. There are Five activities that kids and families can take part in, three of which require building with LEGO bricks: LIFE SIZE LEGO CHARACTER BUILD, MYSTERY MOSAIC LEGO BUILD, and BUILD & TEST YOUR OWN BATMOBILE. Building and testing your Batmobile is self-explanatory, as kids are given access to work stations with LEGO pieces and they can test their creations on ramps. The Life Size LEGO Character Build allows you to help put together the pieces that create well, a life-size LEGO character. I didn't get to see it finished but it was interesting to see the beginnings of it. Lastly, the Mystery Mosaic LEGO Build was almost complete when I stopped by, where guests each build their own square and then see how it fits into the larger picture.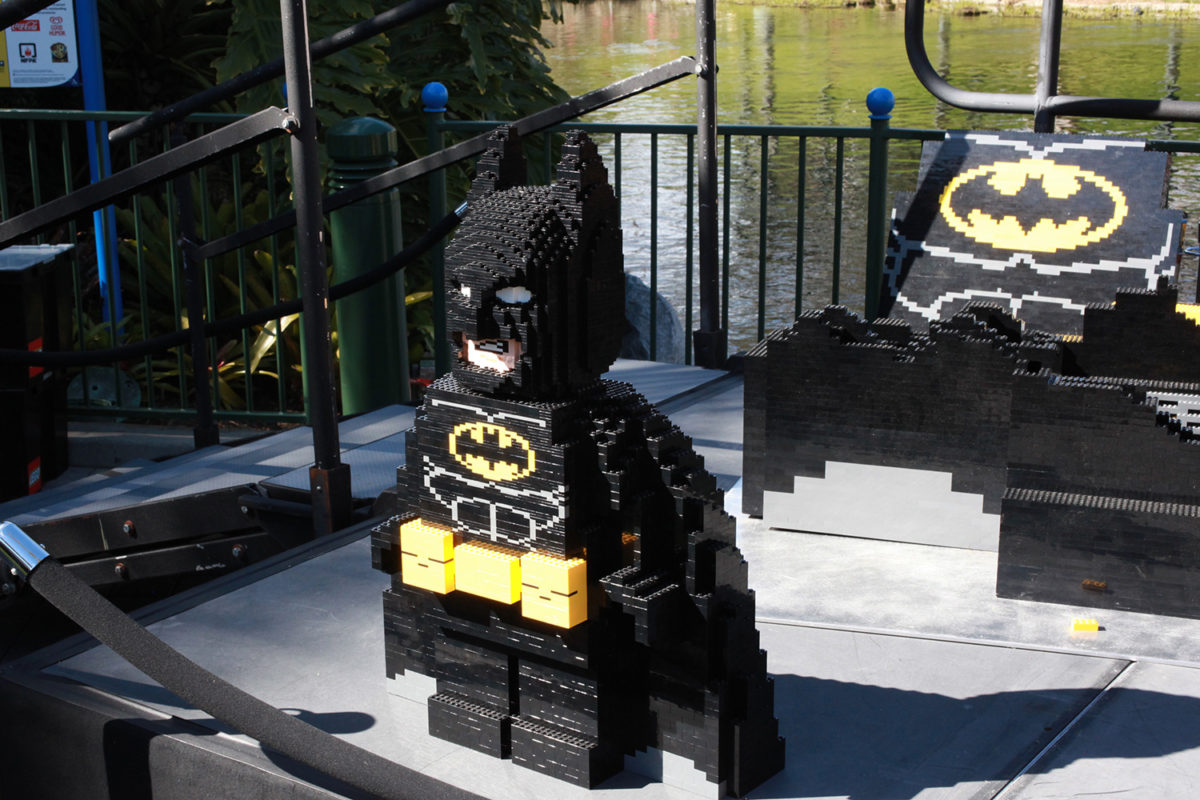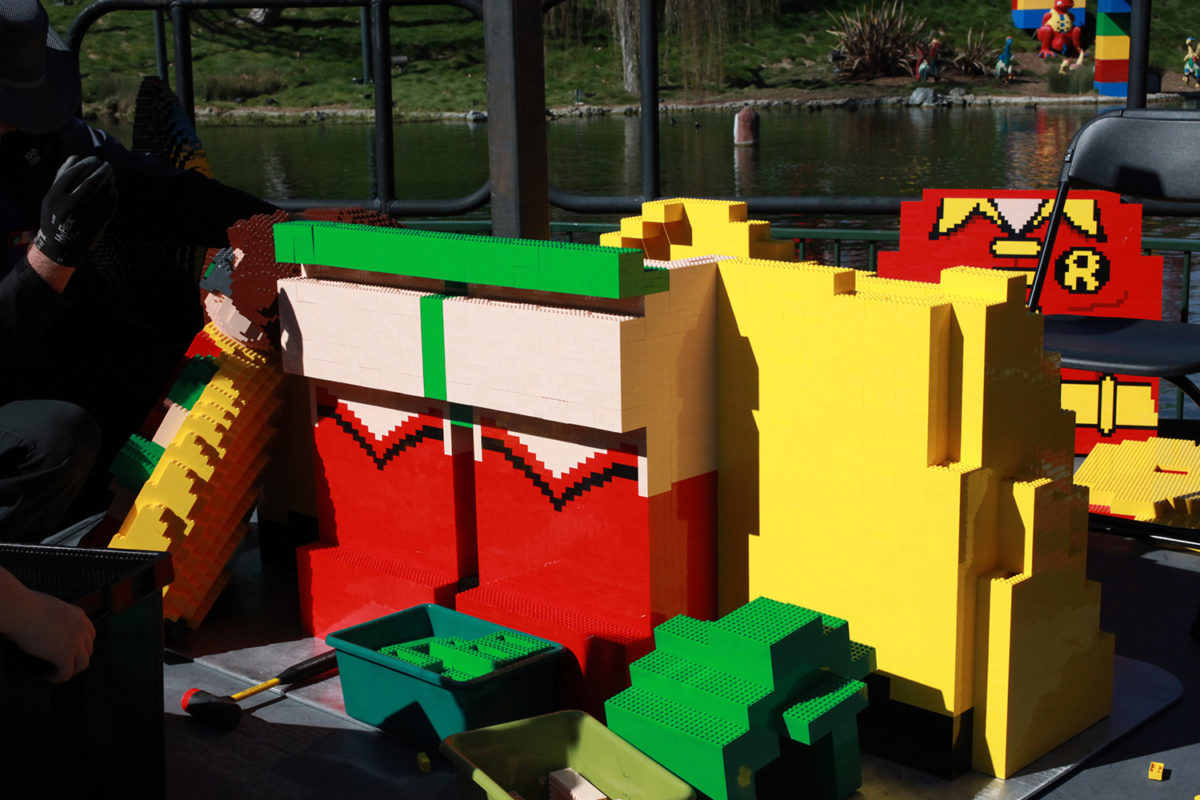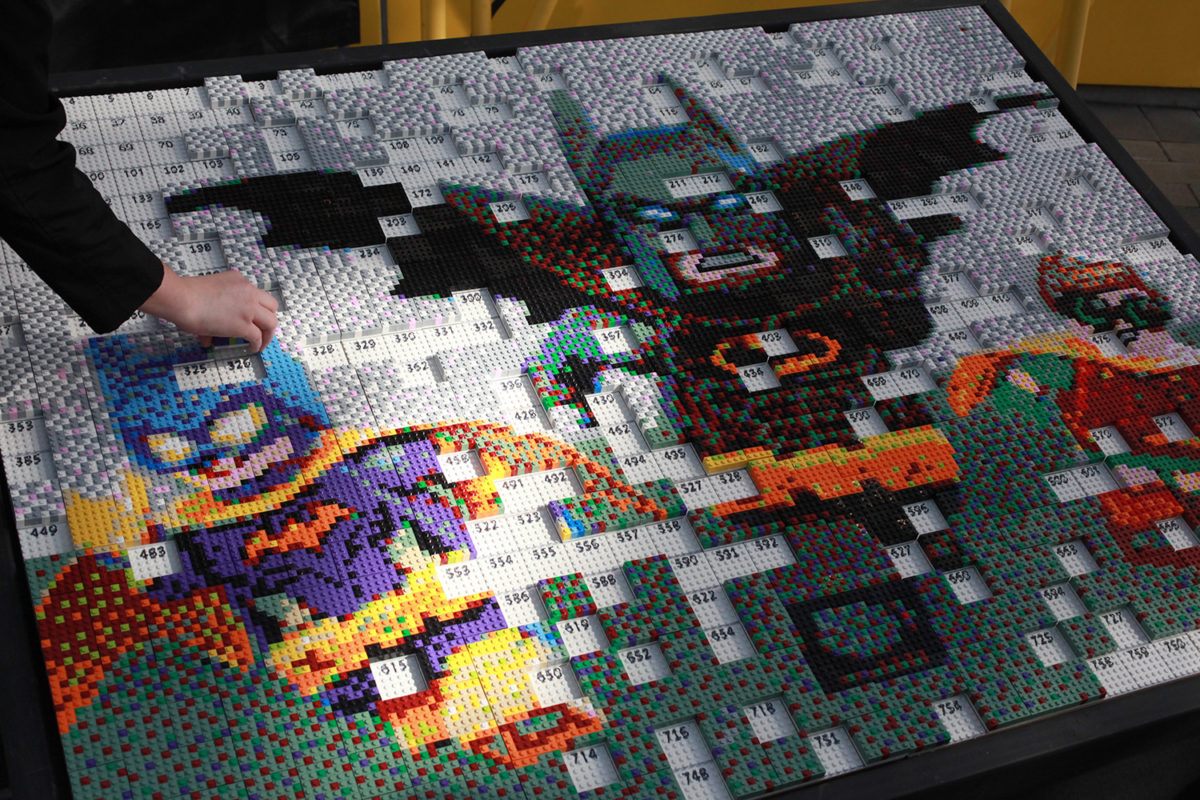 The Miniland Scavenger Hunt allows guests of all ages to hunt down Batman villains hidden throughout Miniland. Five villains each hold a letter, and you'll need those letters to complete a clue in order to win a LEGO Batman prize pack full of toys that you can mostly find at your local retailer. I'm guessing I didn't win but it was a good excuse to walk through Miniland, one of the better areas of the park.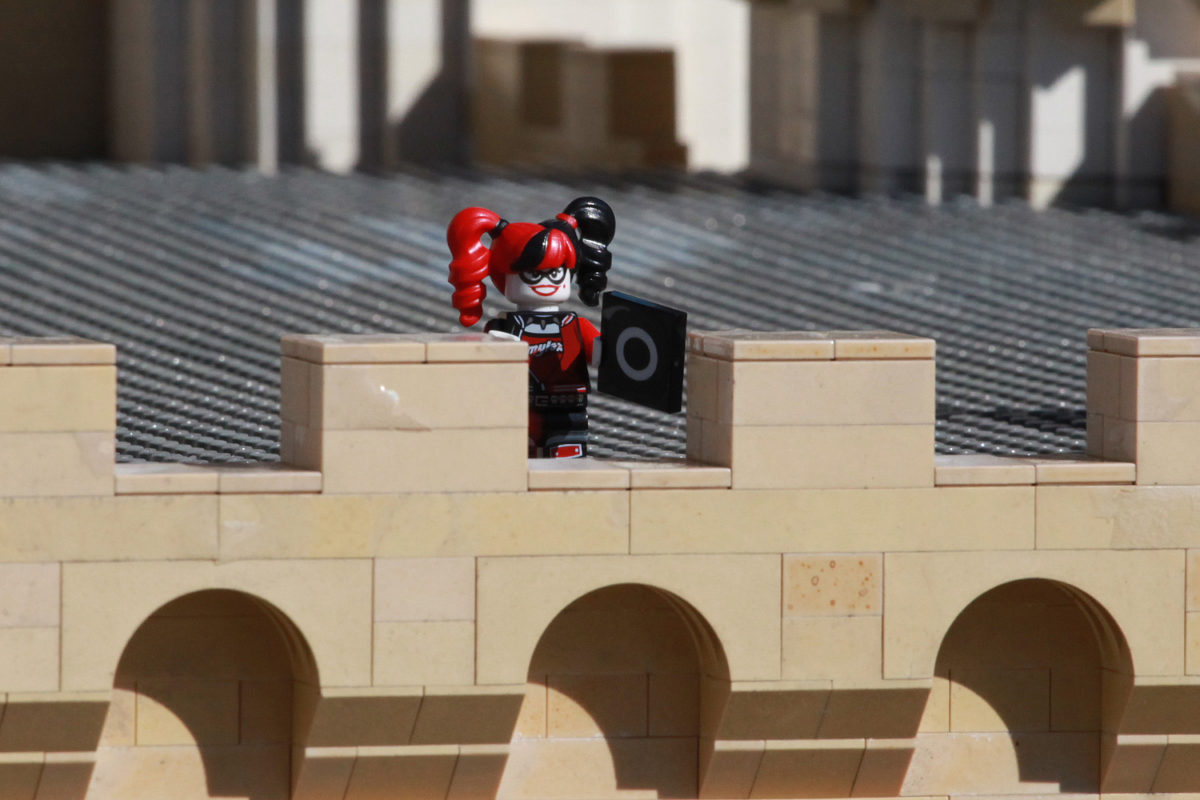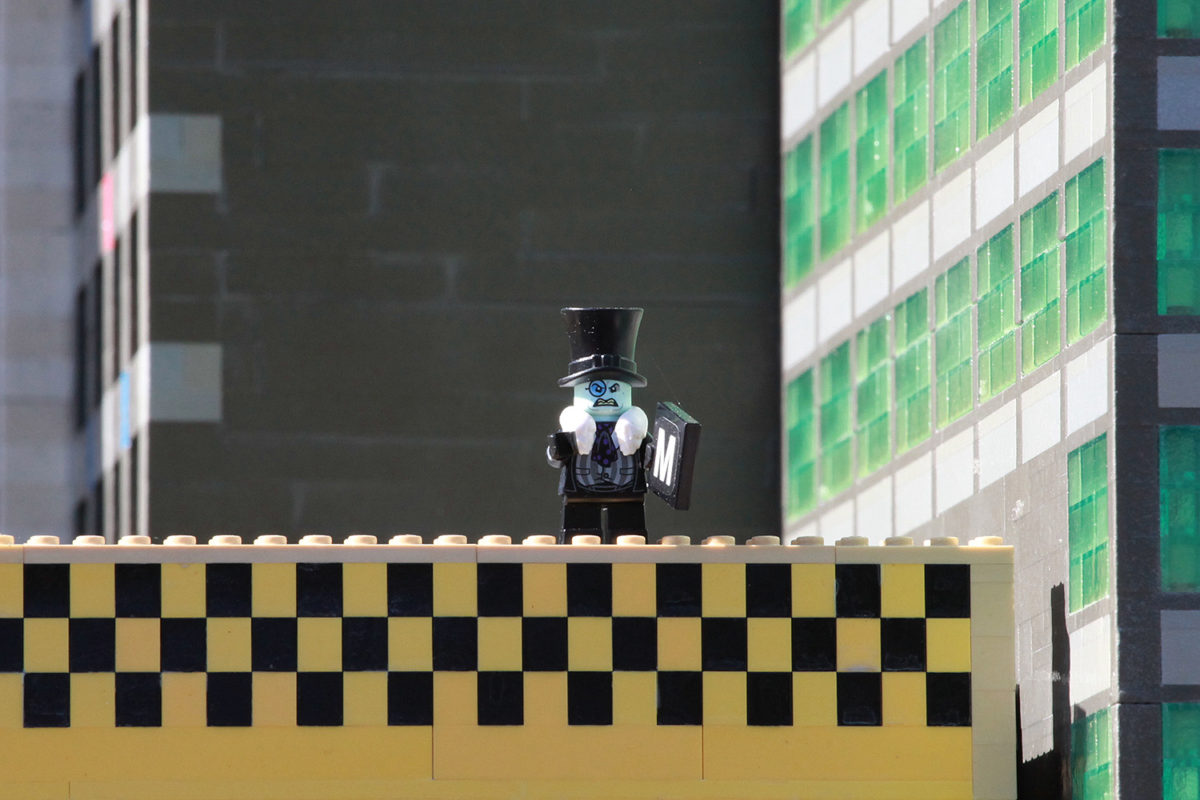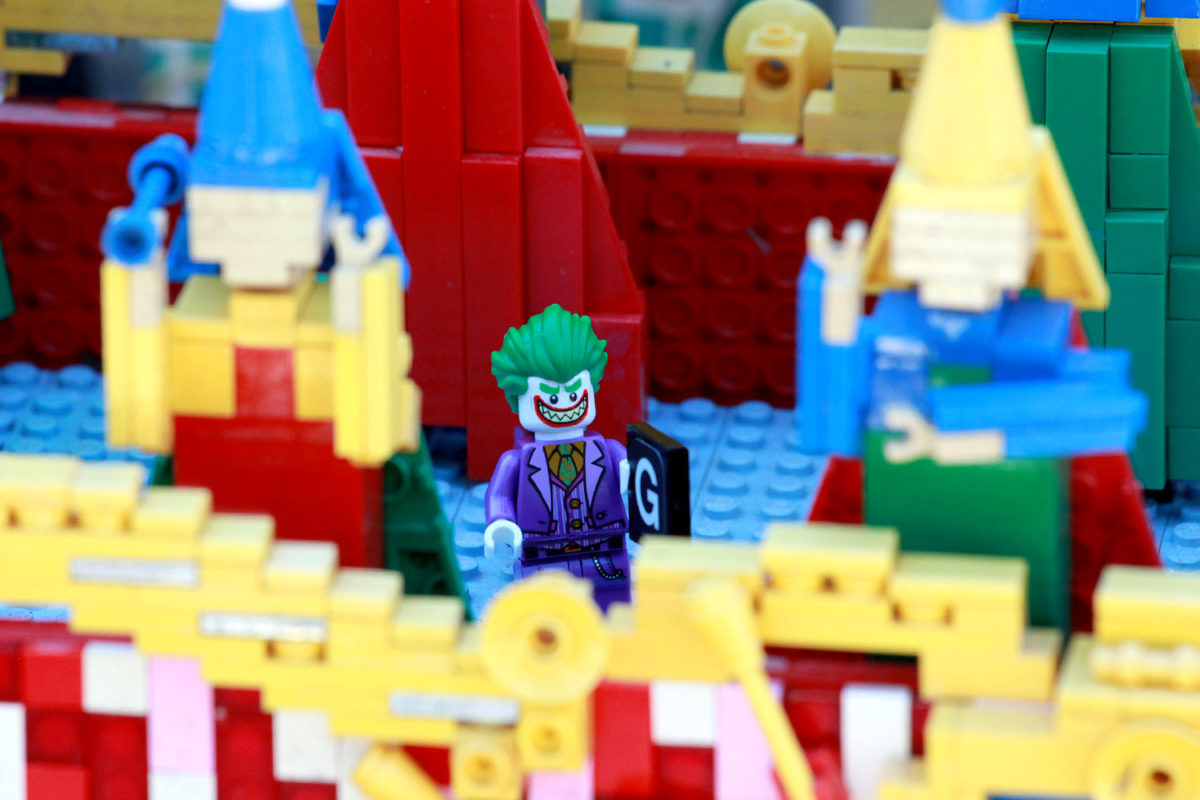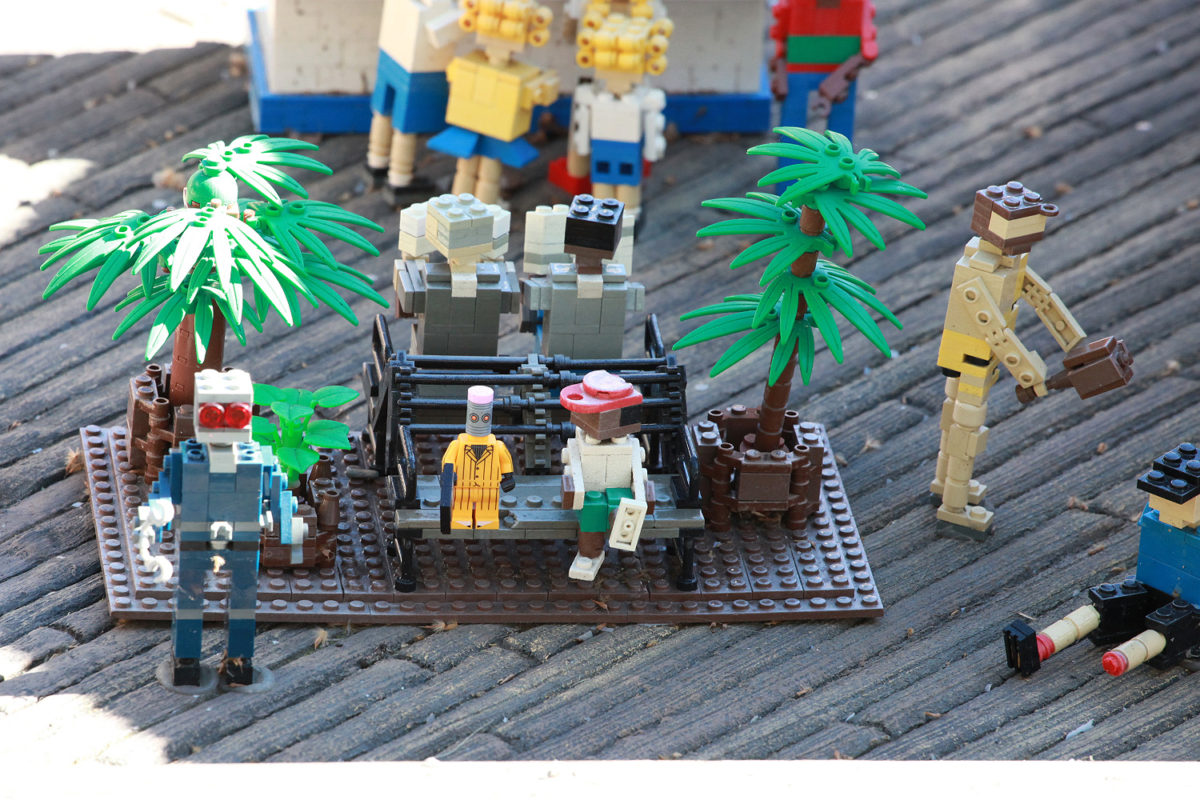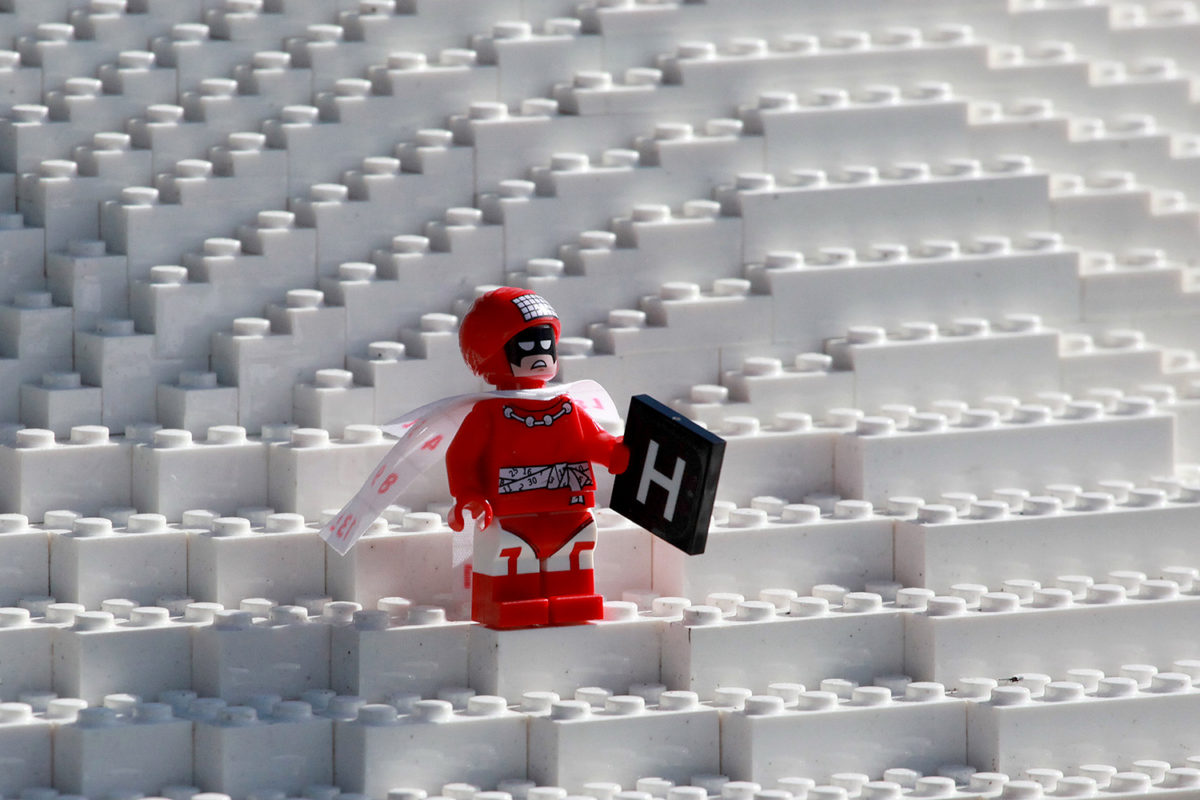 Finally, we saved the best for last: LEGO Batman character meet! Who doesn't want a picture with LEGO Batman? It's a shame there weren't more characters from the movie but it's a good start.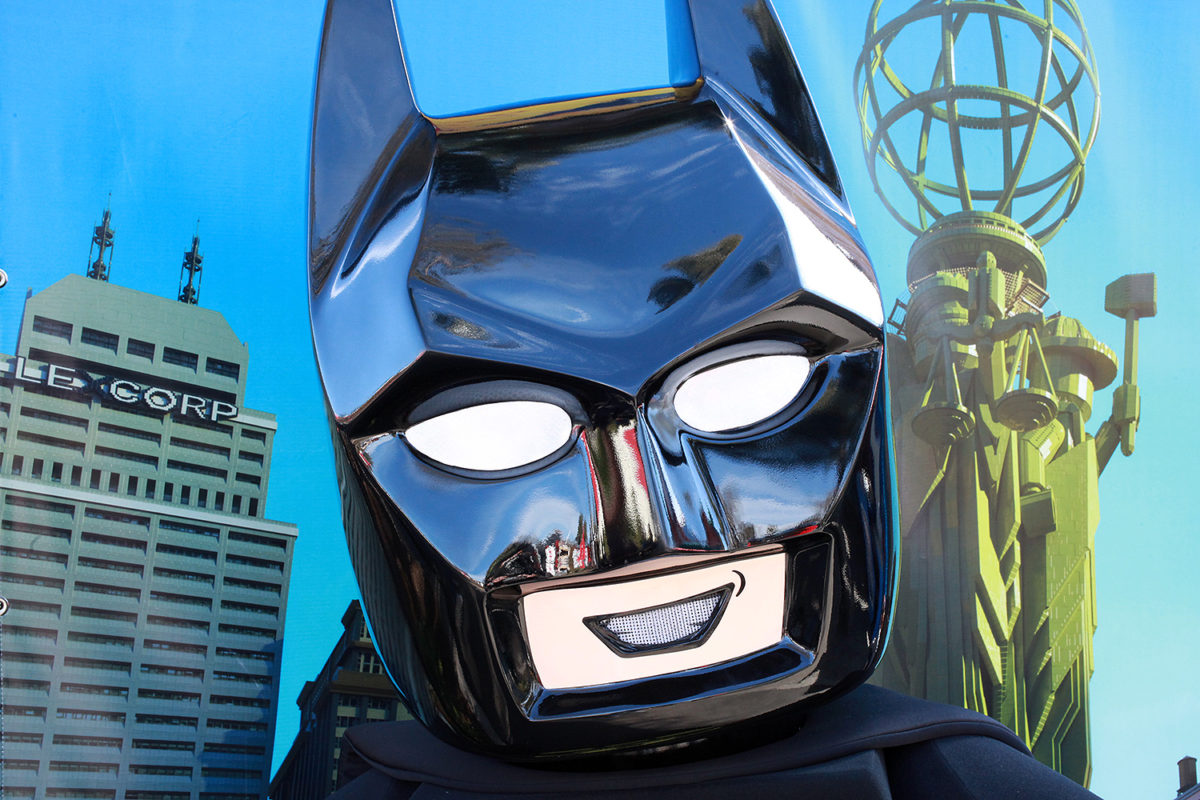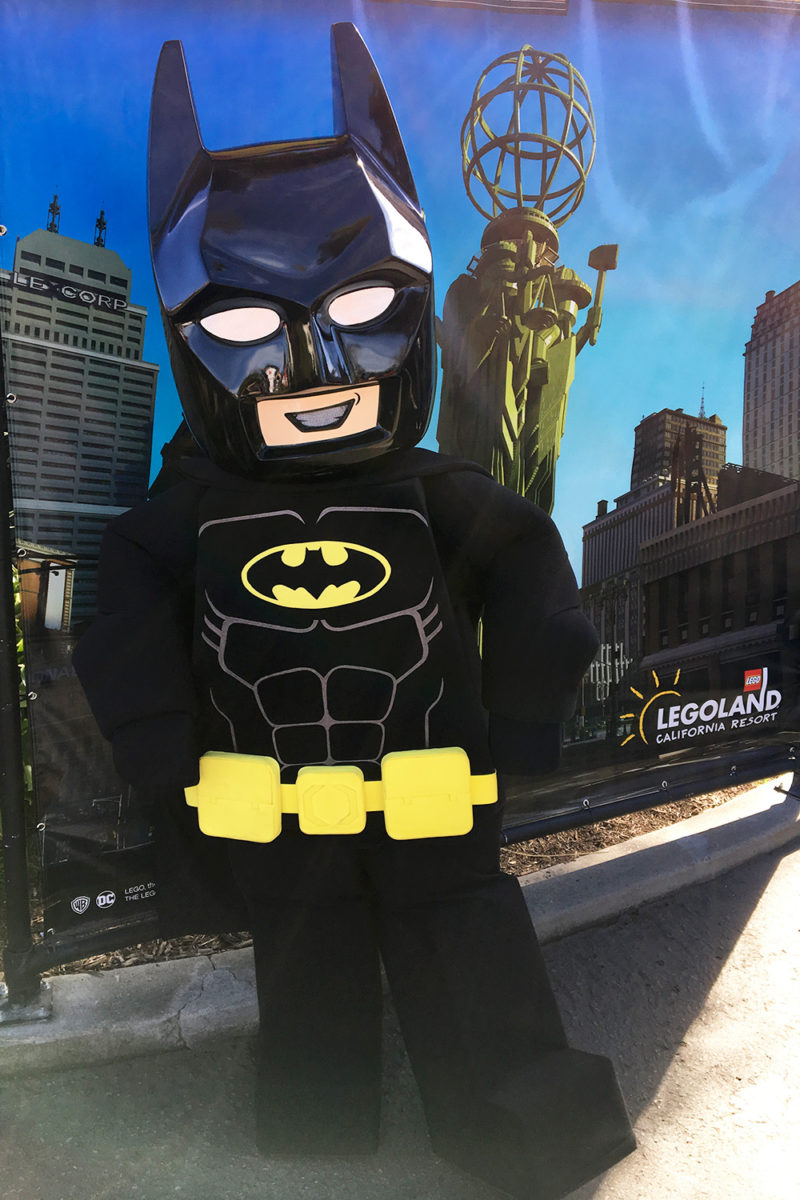 All activities were included with the price of admission and everyone seemed to enjoy the mini-distractions. Personally, I think it would be great if resort guests could be a part of life-size character builds and mosaics more often and not just on weekends.
For the shoppers, there was extra incentive to spend $75 as you get a free Kiss Kiss Tuxedo Batman keychain with purchase.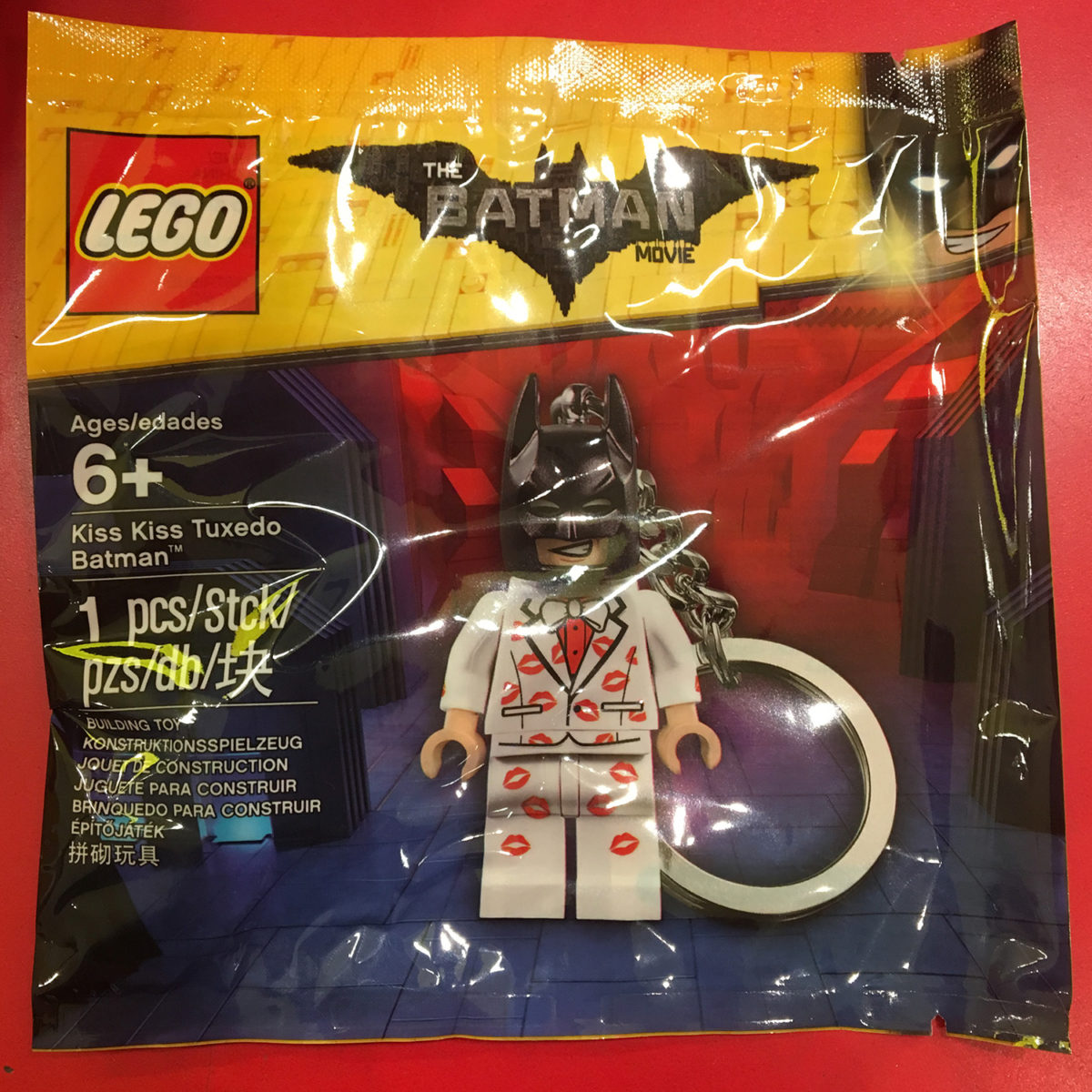 That's it from LEGO Batman Movie Days! We'll be back soon with coverage of their new Star Wars Miniland addition!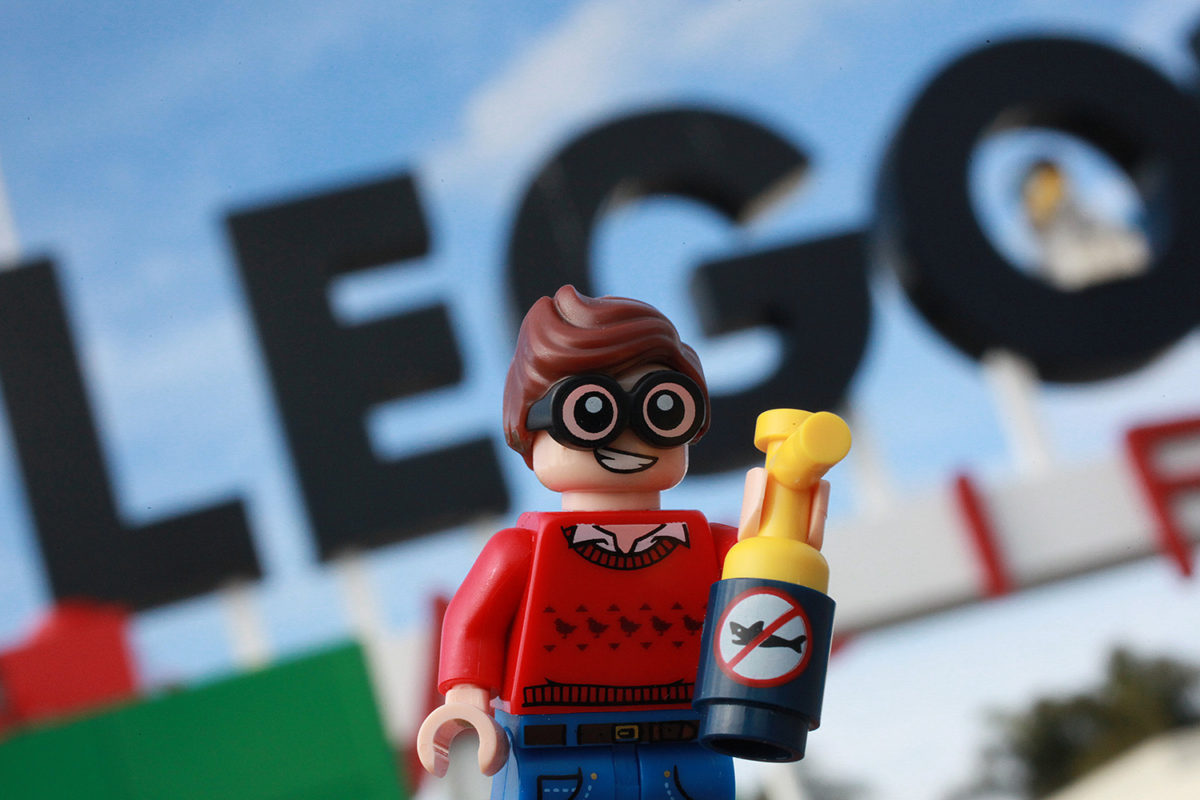 Photography by David Yeh
Special Thanks to the team at LEGOLAND California