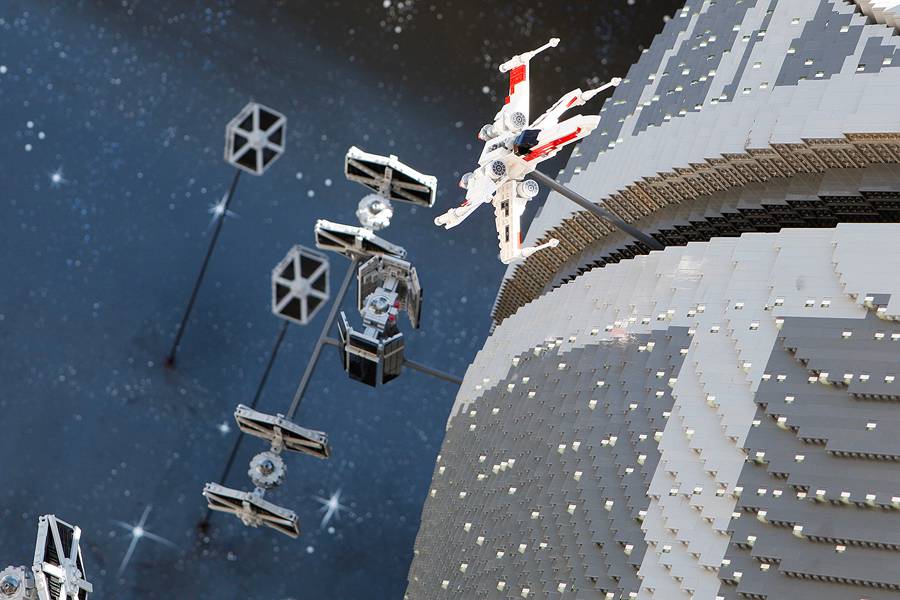 Brian Curran
Twin suns are setting on Star Wars Miniland at LEGOLAND
November 14, 2019
In 2011, LEGOLAND California announced a brand new addition to their Miniland: Star Wars. Using 1:20 scale, it uses more than 1.5 million LEGO bricks to tell the tales across eight planets. But nothing lasts forever, and neither is the Star Wars addition to their Miniland.
"Since opening in 2011 with additions made year after year, the LEGO®Star Wars™ Miniland model display has been popular for children and their parents. We are thrilled we were able to bring this generational experience to our guests and hope those who have yet to see it, or want to revisit with their friends, will come experience LEGO®Star Wars™ Miniland before it leaves us in January and before we prepare to build new memorable experiences for guests."

Peter Ronchetti, LEGOLAND California Resort General Manager
If you still need some extra motivation to go, here's everything you can find until Januari 6, 2020:
The LEGO Star Wars Miniland model display has taken park guests through scenes featuring eight planets: Naboo, with its capital city, Theed and the Royal Palace, home to Queen Amidala; Geonosis, where Padmé Amidala, Obi-Wan Kenobi and Anakin Skywalker battle three ferocious creatures in the Geonosis execution arena; Kashyyk, where the Droid Army's amphibious assault on the home planet of Chewbacca and the Wookiees is depicted; Mustafar, where the fateful duel between Obi-Wan Kenobi and Anakin Skywalker takes place; Tatooine, where you'll find the Cantina where Luke and Obi-Wan Kenobi first meet up with Han Solo, captain of the Millennium Falcon and his co-pilot Chewbacca; Hoth, where the Empire sends massive walkers to attack the Echo Base and while Luke's snowspeeder has crashed, the young Jedi is seen using his lightsaber to single-handedly bring down a giant AT-AT; Endor, the forest moon which is home to the Ewoks and these small but resourceful creatures join forces with the Rebel Alliance to destroy the shield generator and prevent completion of the second Death Star; and Jakku, it is on this desert planet where Resistance pilot Poe Dameron receives a map to Luke's location and Stormtroopers commanded by Kylo Ren raid the village and capture Poe before she escapes in a stolen TIE fighter with Finn.

The individual film scenes were selected in close consultation with Lucasfilm Ltd. and drawings of the figures, spacecraft, vehicles, landscapes, etc. were taken as the basis for the detailed construction blueprints. STAR WARS sounds, actions and lighting effects help to make the models more lifelike.

The LEGO Star Wars™ Miniland model display is leaving LEGOLAND Parks on January 6, 2020, so be sure to catch it before it's off to a galaxy far, far away!
Of course, if storage is an issue, we at EndorExpress gladly will clear out some space for these bricks.