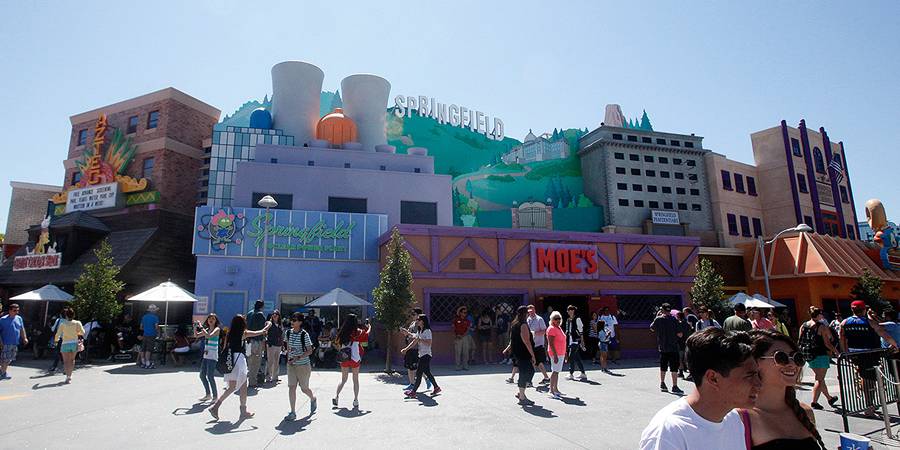 Brian Curran
Springfield U.S.A. opens in Hollywood
April 8, 2015
Universal City, CA — The colorful world of The Simpsons family has finally made it to Hollywood! Universal Studios Hollywood that is. The cartoon TV family has been on the air for 26 seasons already with a 27th in the works, making this theme park experience long over due. But Hollywood wasn't the first stop for The Simpsons, which had their Springfield USA back in 2013 and both resorts opened The Simpsons Ride in 2008.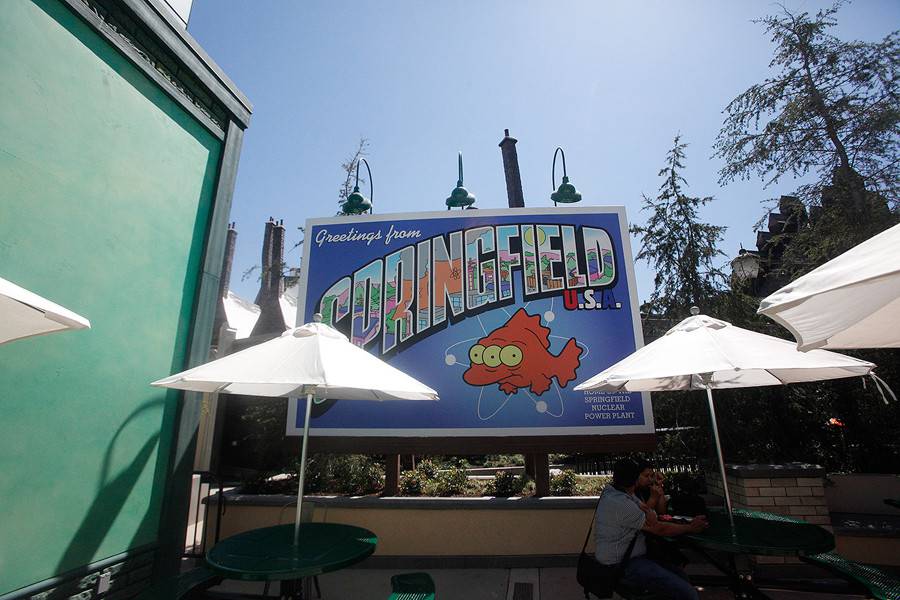 The town of Springfield USA is squished together, serving as a visual feast for the eyes while also acting as a border hiding the upcoming Wizarding World of Harry Potter: Hogsmeade directly behind it. While the new expanded world at Universal Studios Hollywood surrounds the existing The Simpsons Ride, it consists mostly of new quick serve food locations, replacing many classic eateries including Doc Brown's Fried Chicken, The Flintstones Barbecue, and several others. In their places are exciting new dining locations that only The Simpsons can deliver. Let's take a closer look!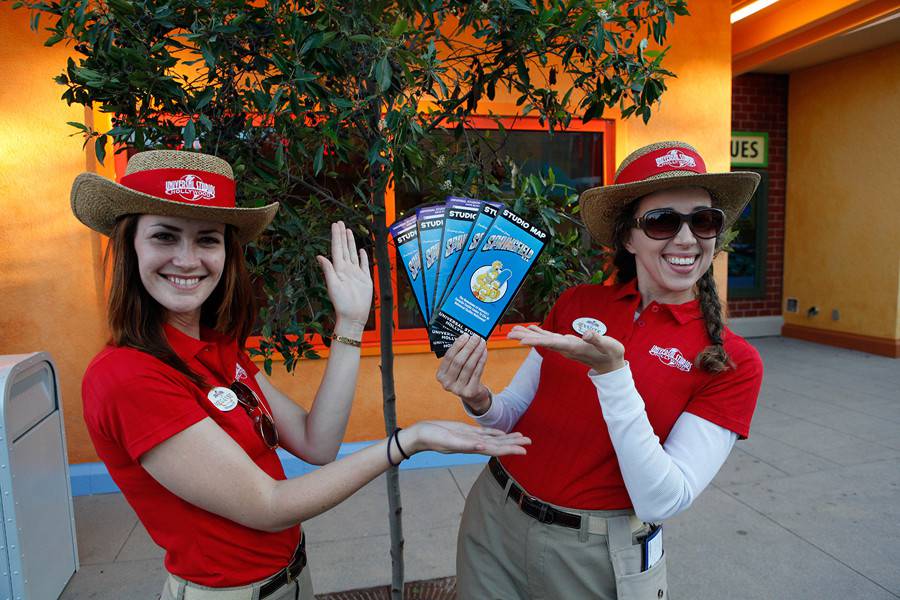 Lard Lad Donuts (also in Orlando)

Lard Lad Donuts serves donuts that may seem small to Homer, but massive to you and me. There's a few crazy creations here that you won't find anywhere else!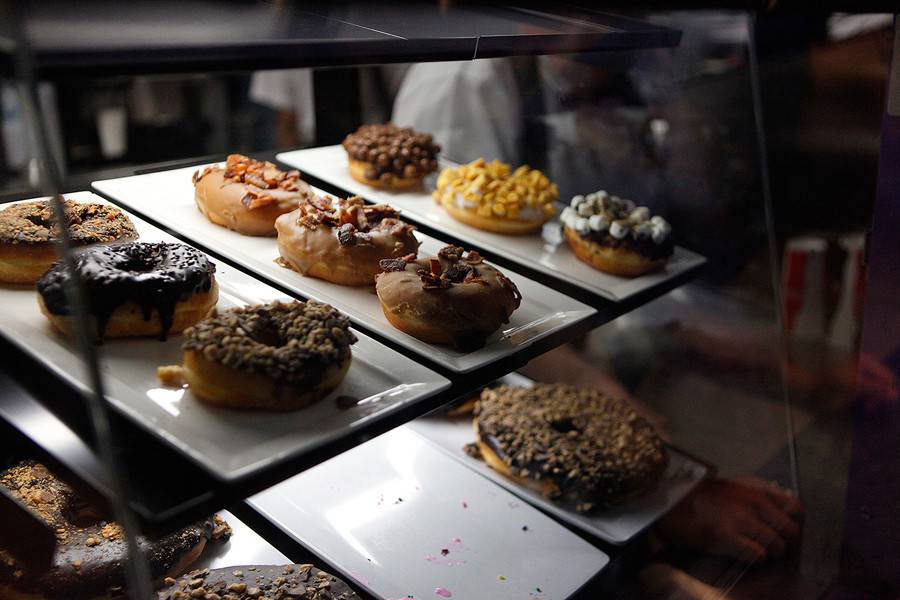 Krusty Burger (also in Orlando)
Burgers are the big sellers here but Krusty is still the main focus at this Krusty Burger, with an upstairs seating area featuring memorabilia straight out of the cartoon! It's pretty cool, especially since this stuff had to be made especially for these displays since they didn't exist! P.S. If you're hungry, get the Clogger Burger, but you may need to consult a doctor first.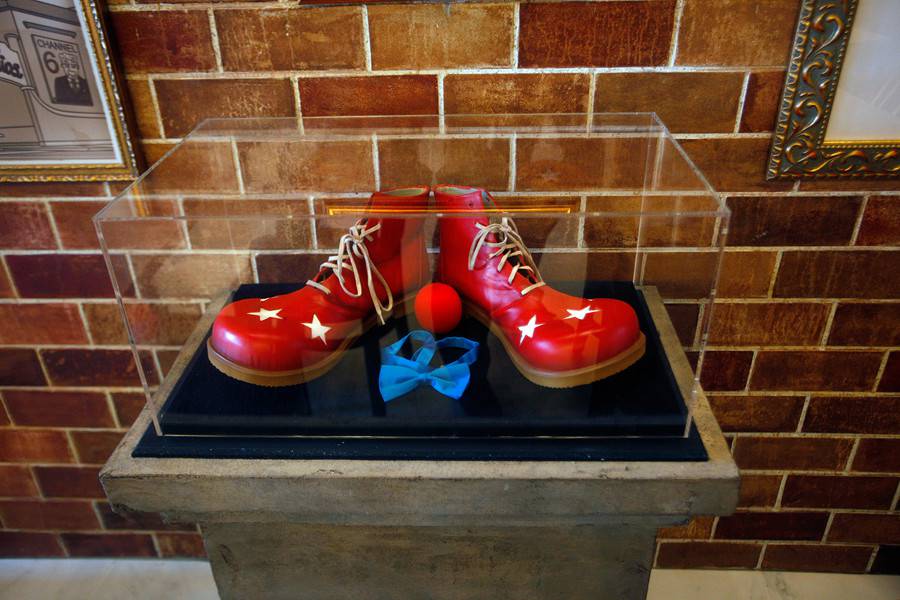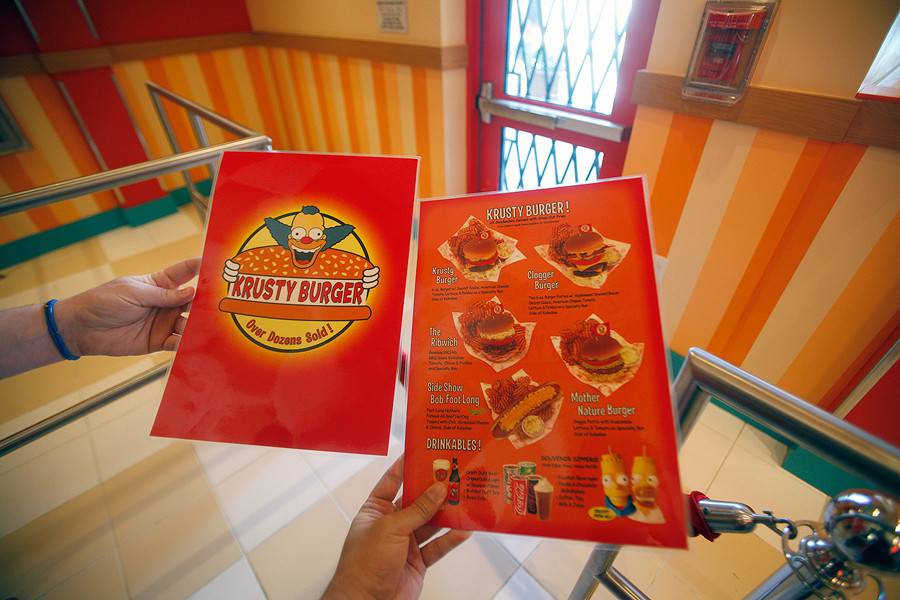 Moe's Tavern (also in Orlando)
The bar serves what else, Duff Beer and Duff Lite (as well as a few other drafts). For the kids, a Flaming Moe is the non-alcoholic ticket. There's no food served here but Duff Beer and Flaming Moe's also available at the eateries.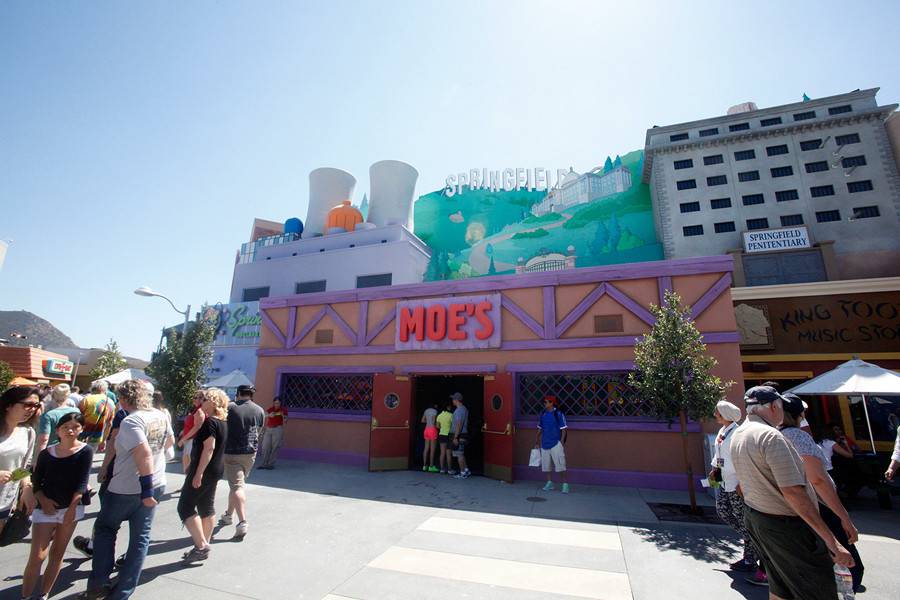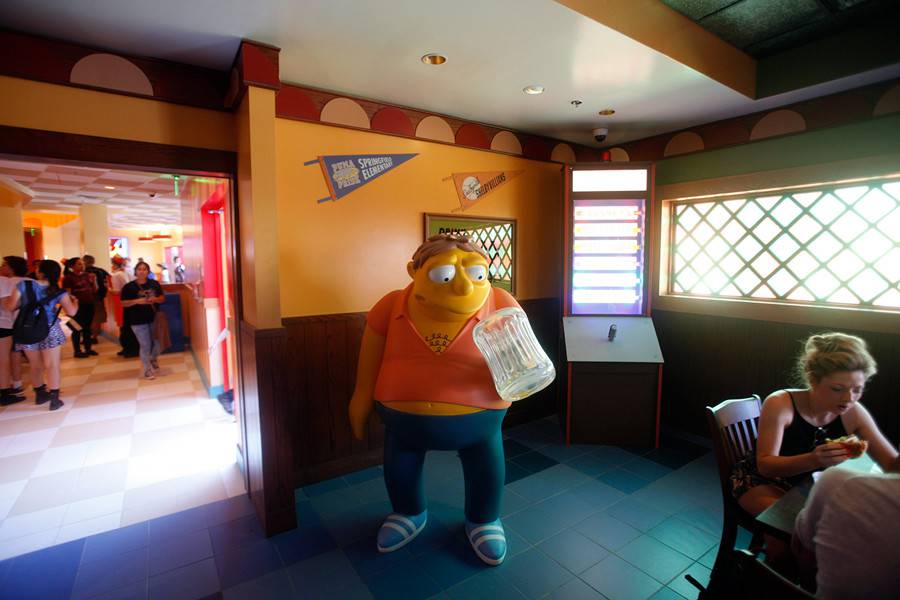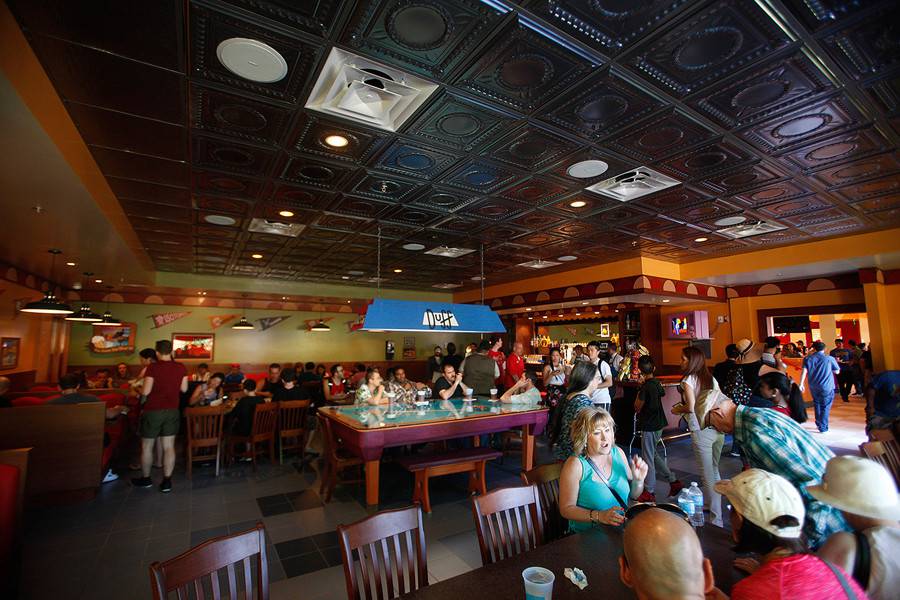 Cletus' Chicken Shack (also in Orlando)
Promising to serve the best chicken thumbs around, Cletus the Slack Jawed Yokel serves up waffle chicken sandwiches and other types of fried chicken dishes. The seating upstairs shows off an impressive collection of moonshine.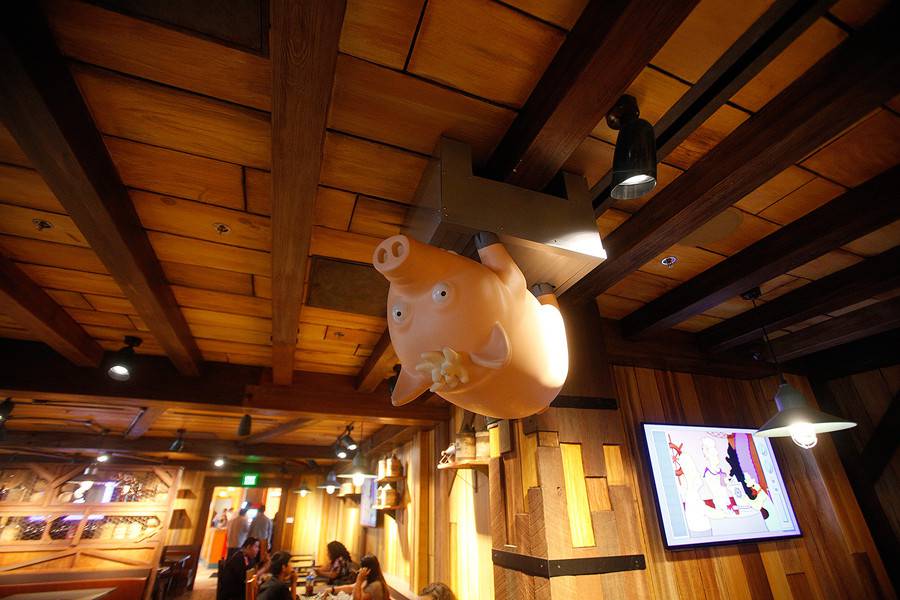 Bumblebee Man's Tacos (also in Orlando)
Everyone's favorite Spanish Television mascot has a taco truck located in the Duff Brewery Beer Garden.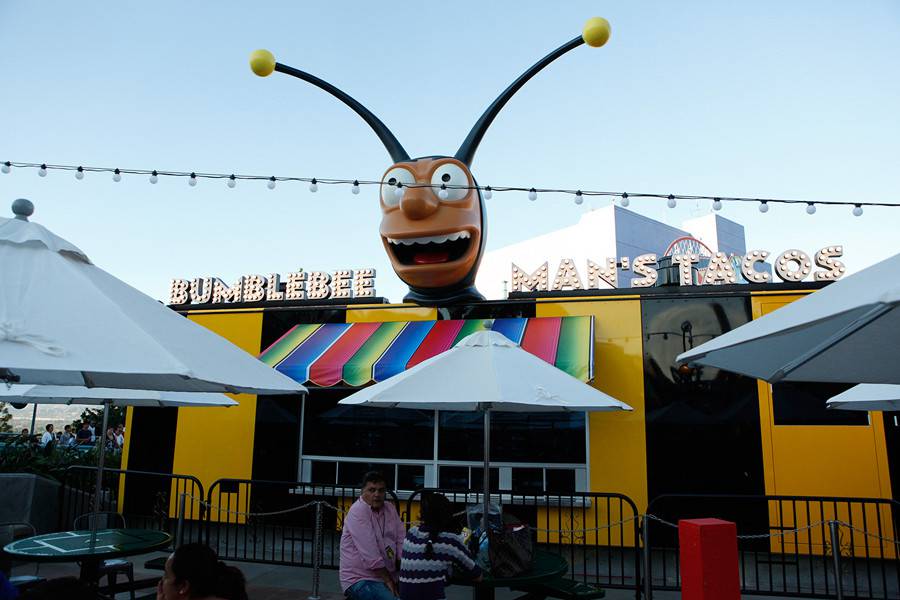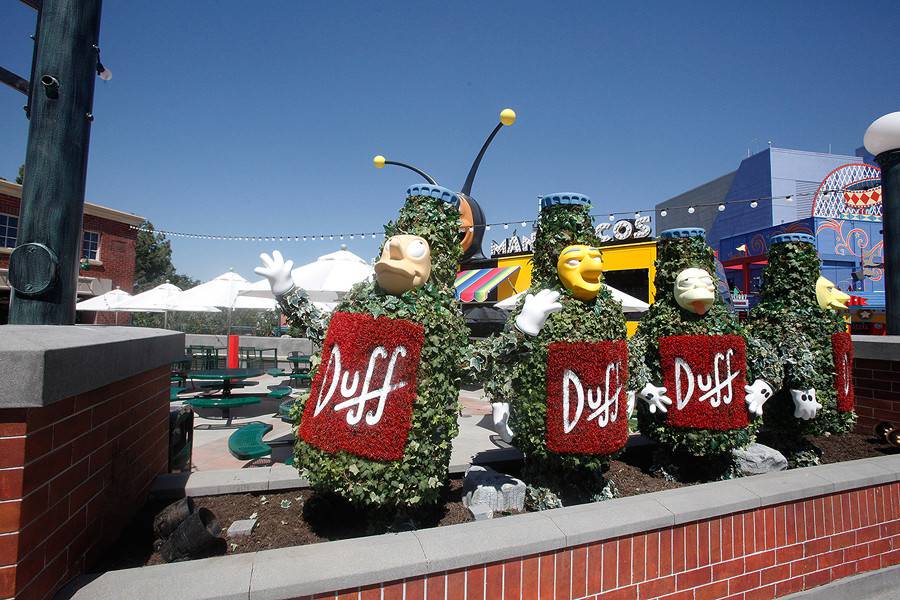 Duff Brewery Beer Garden (also in Orlando)
If you rather have an ice cold Duff outdoors in the Southern California sunshine, here's where to do it.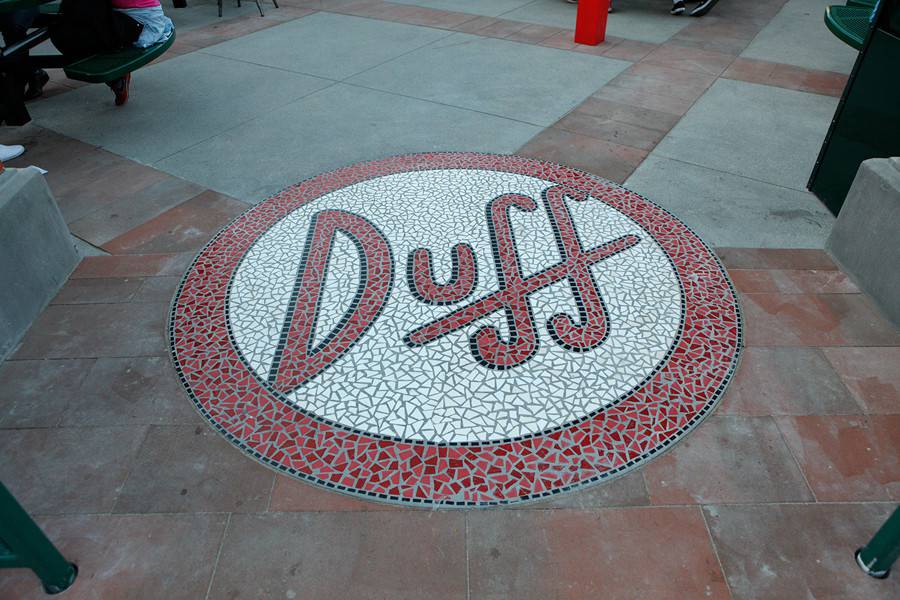 Luigi's (also in Orlando)
Luigi serves up pizza (replacing the older pizza location) and salads.
Suds McDuff's Hot Dogs
Quick service hot dog location featuring the Duff Beer mascot.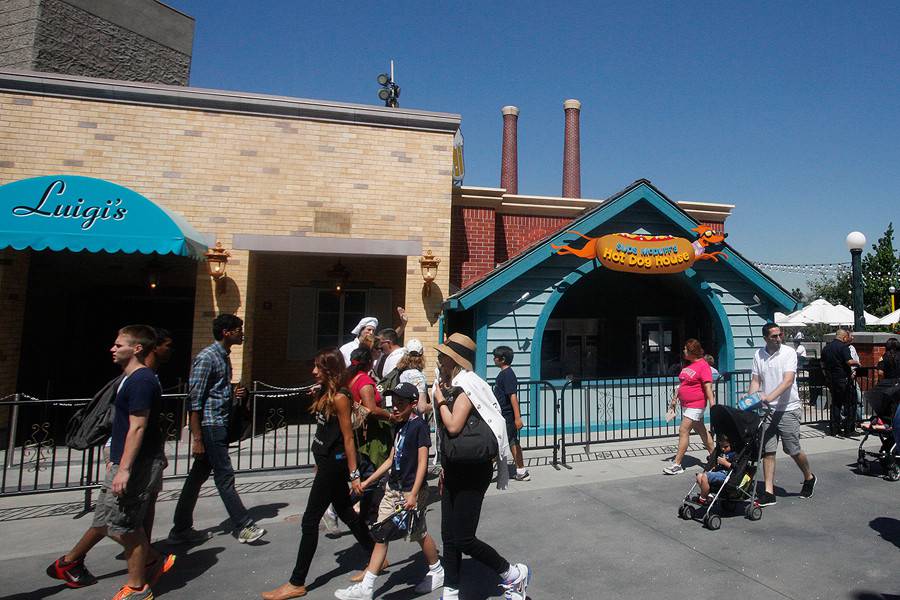 Phineas Q Butterfat's Ice Cream
In the cartoon Phineas serves up 56,000 flavors of ice cream but it's all soft serve here in waffle cones (if you desire).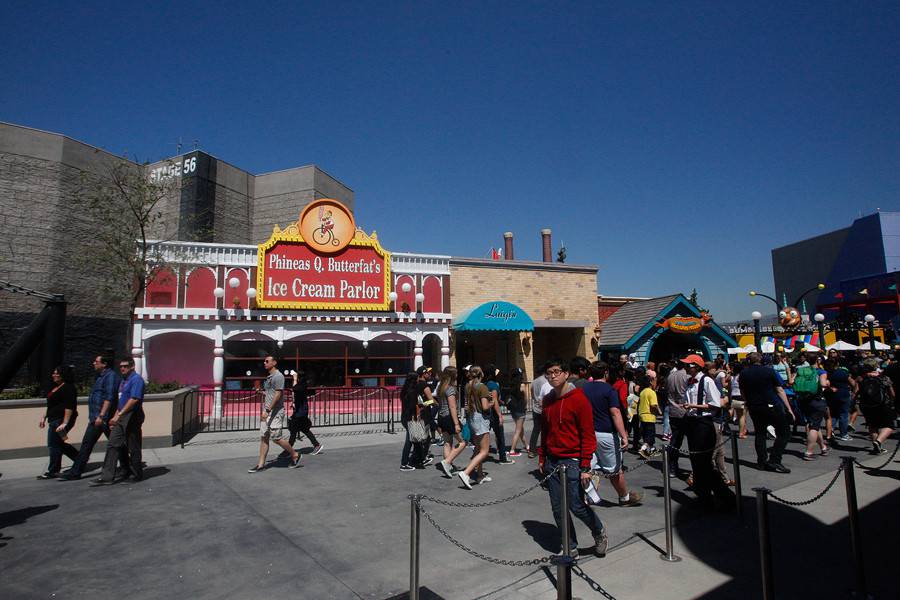 The new Springfield USA also has a new meet & greet location in the form of the Springfield DMV where you can meet Krusty the Clown and the just-escaped-from-prison Sideshow Bob. The Simpson family still appear in front of the Kwik-E-Mart that was always part of the Simpsons Ride experience.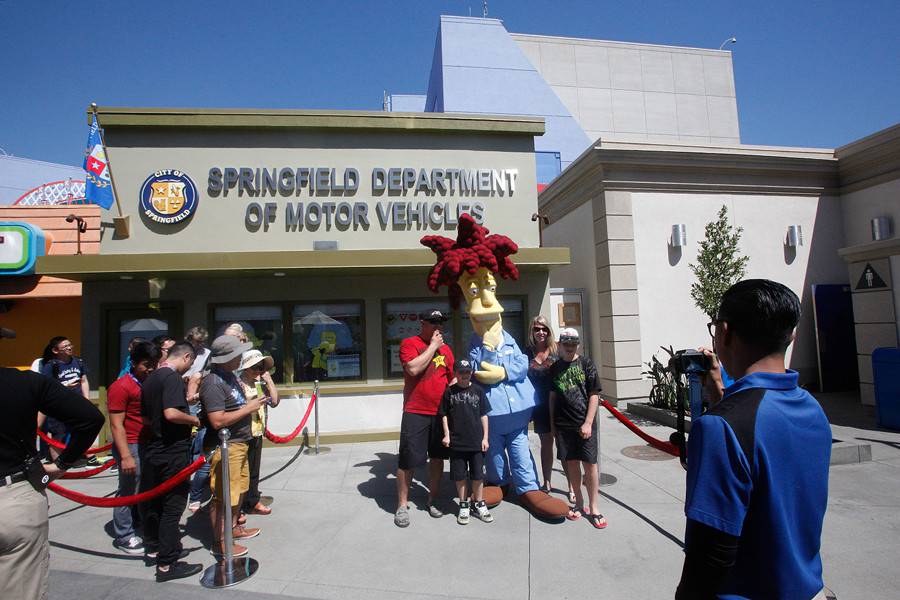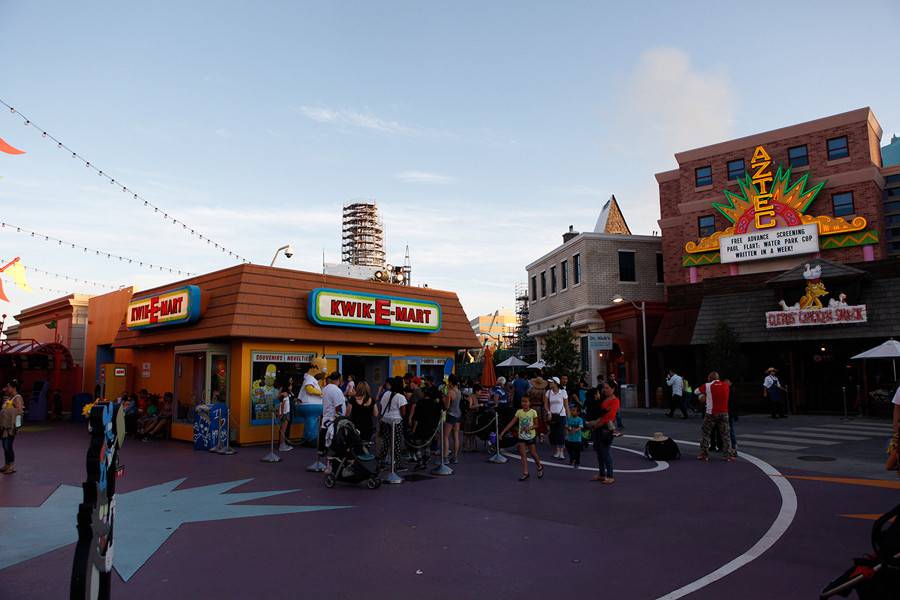 There's so much detail in the entire land that you really have to check it out for yourself. Things like the Springfield Nuclear Power Plant, where you can see Homer's work station.
Springfield USA has yet to have its official grand opening but it's all up and running for you to enjoy. Visit http://www.universalstudioshollywood.com for more details!