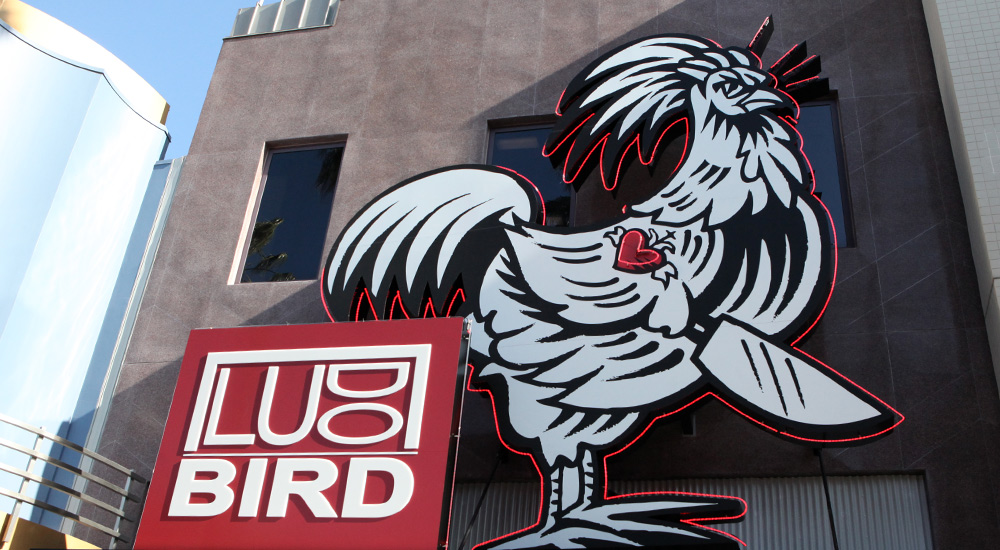 Brian Curran
Universal Studios Hollywood: LudoBird Grand Opens
April 1, 2016
On Saturday, Universal Citywalk welcomed a brand new dining experience called LudoBird, from reknown chef Ludo Lefebvre. LudoBird is the second location in Los Angeles, the first one opening at the Staples Center in 2013. Universal fans might still be missing Doc Brown's Fried Chicken inside the park, and they can still get similar fare from Cletus' Chicken Shack in the Simpsons themed Springfield, USA, guests can now get gourmet, freshly prepared Fried Chicken Sandwiches, Wings, Buttermilk Fried Chicken and biscuits for a fair price.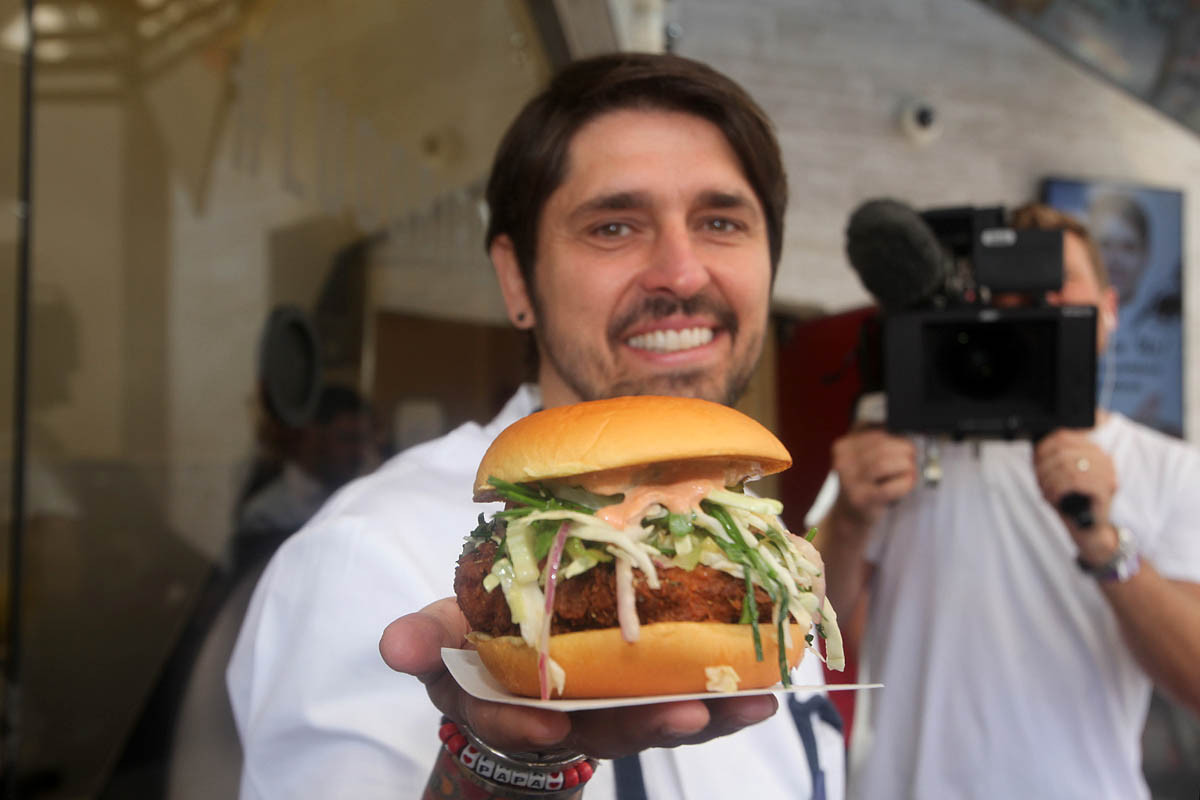 LudoBird replaces Jodi Maroni's Sausage Kingdom and is now open to all guests. We were there on Saturday and had a moment to speak with Chef Ludo Lefebevre.
EndorExpress: Chef Ludo, Congratulations on opening your new location here in Universal Citywalk!
Chef Ludo: Yes, Thank you!
EndorExpress: Tell us how you went from having a location at the Staples Center to having one here at Universal.
Chef Ludo: So we opened the Staples Center location three years ago, and it was very successful. Then the big boss of Universal Studios came to eat at one of my restaurants and loved it, so Citywalk contacted me and asked if I would be interested in coming here.
EndorExpress: How long ago did that happen?
Chef Ludo: I would say almost a year ago. Maybe ten months?
EndorExpress: Very quick turnaround!
Chef Ludo: Yeah yeah! It was a great honor to be asked to come here, you know? And very exciting to bring good food, fresh food here for everybody. Because it's still fried chicken, but it's fresh with fresh ingredients.
EndorExpress: Did you get the tour of Universal Studios?
Chef Ludo: Yes! They took me around and I got a free ride for my kids, VIP pass, don't wait in lines, it was fun.
EndorExpress: What's next for Chef Ludo?
Chef Ludo: I think to expand my brand. I would love to open another Ludo restaurant somewhere. I love fried chicken.
EndorExpress: I think we all do! Thanks so much.
Chef Ludo: Merci, have a good day!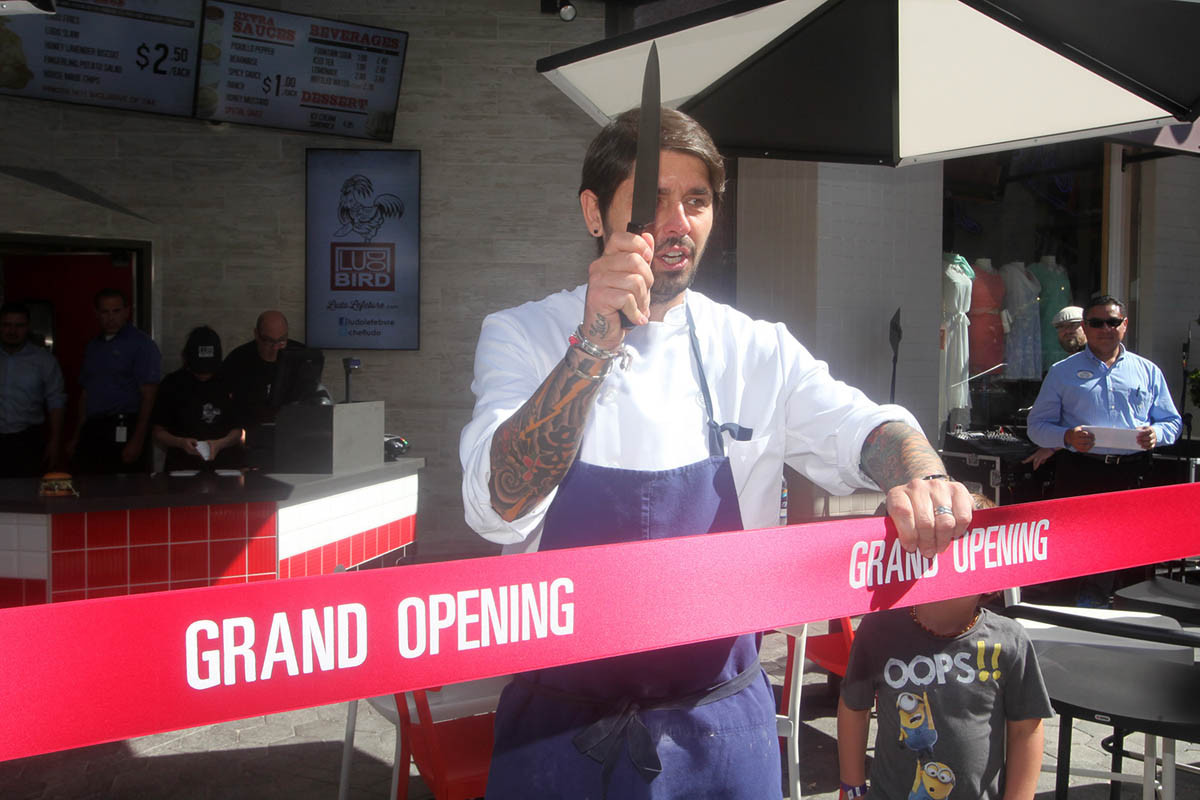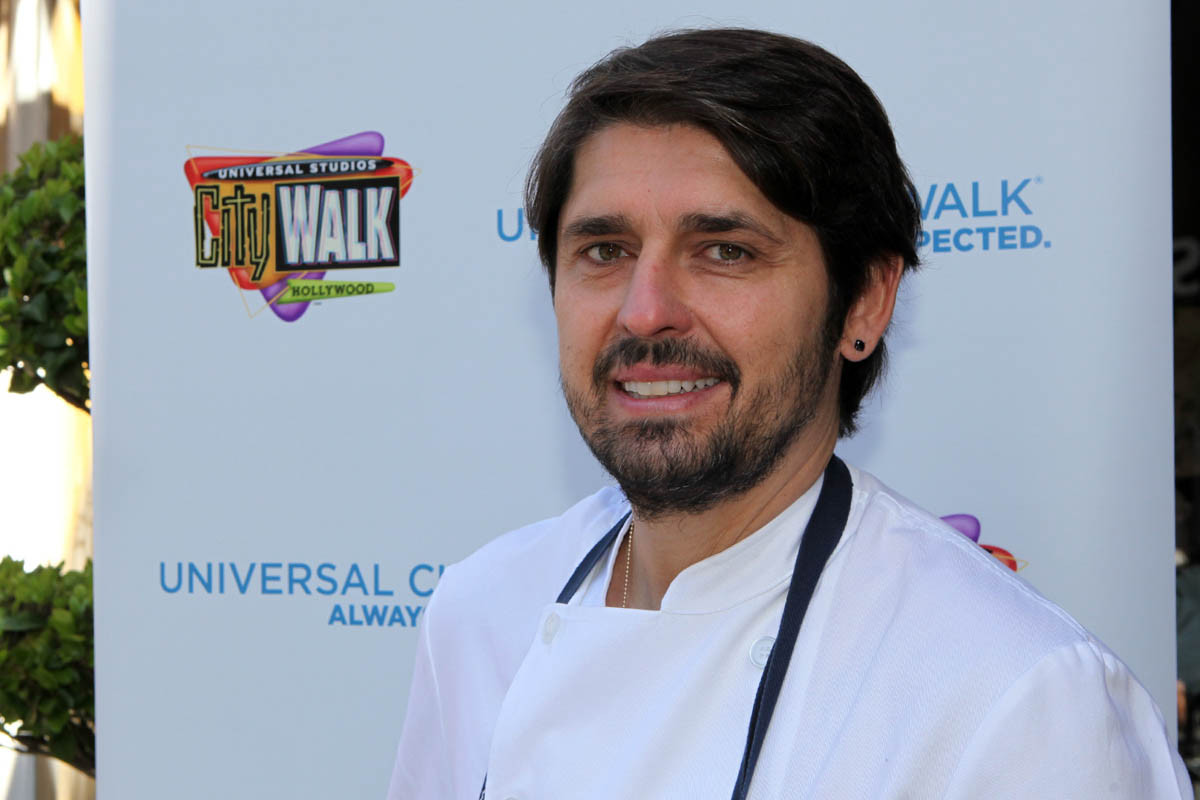 About Chef Ludo: Chef Ludo Lefebvre hails from Burgundy, France, where he trained with the great masters of French Cuisine before moving to Los Angeles in 1996. From the City of Lights to the City of Angels, Chef Lefebvre has redefined fine dining at his acclaimed Los Angeles restaurant, Trois Mec, has given Angelenos a taste of a true Parisian Bistro at Petit Trois, and uniquely combined French and Mexican cuisine for the most exciting brunch spot in town at Trois Familia.
Chef Lefebvre was named "One of The World's 50 Greatest Chefs" by Relais & Chateaux, a global fellowship of individually owned and operated luxury hotels and restaurants, and was nominated for a James Beard Award in 2001 and 2015. In 2015, Chef Lefebvre was "knighted" by the French government, receiving the prestigious Chevalier dans l'ordre des Arts et des Lettres award, which recognizes individuals for their contributions in furthering the arts in France and throughout the world, for his outstanding achievements in cultural diplomacy.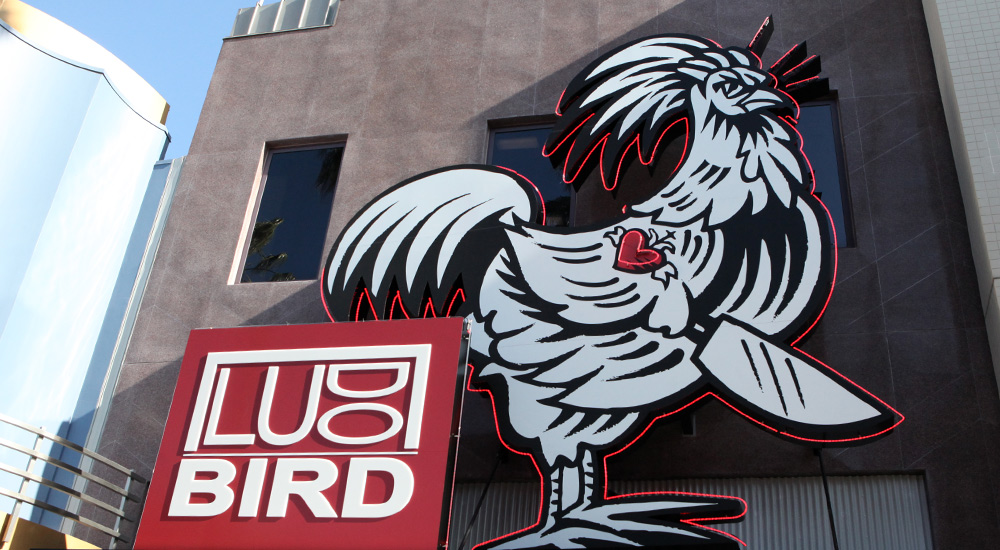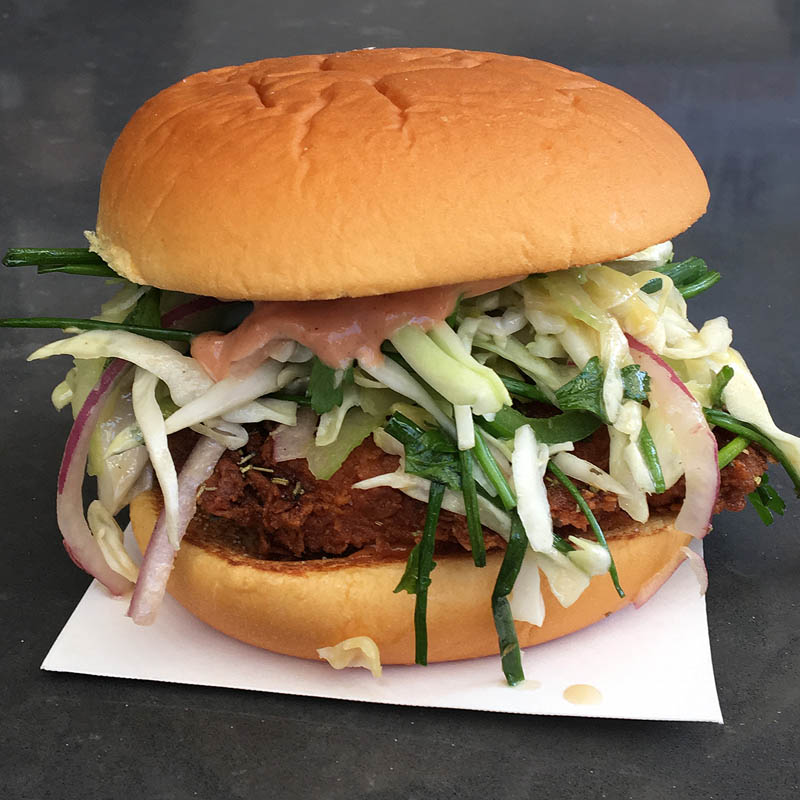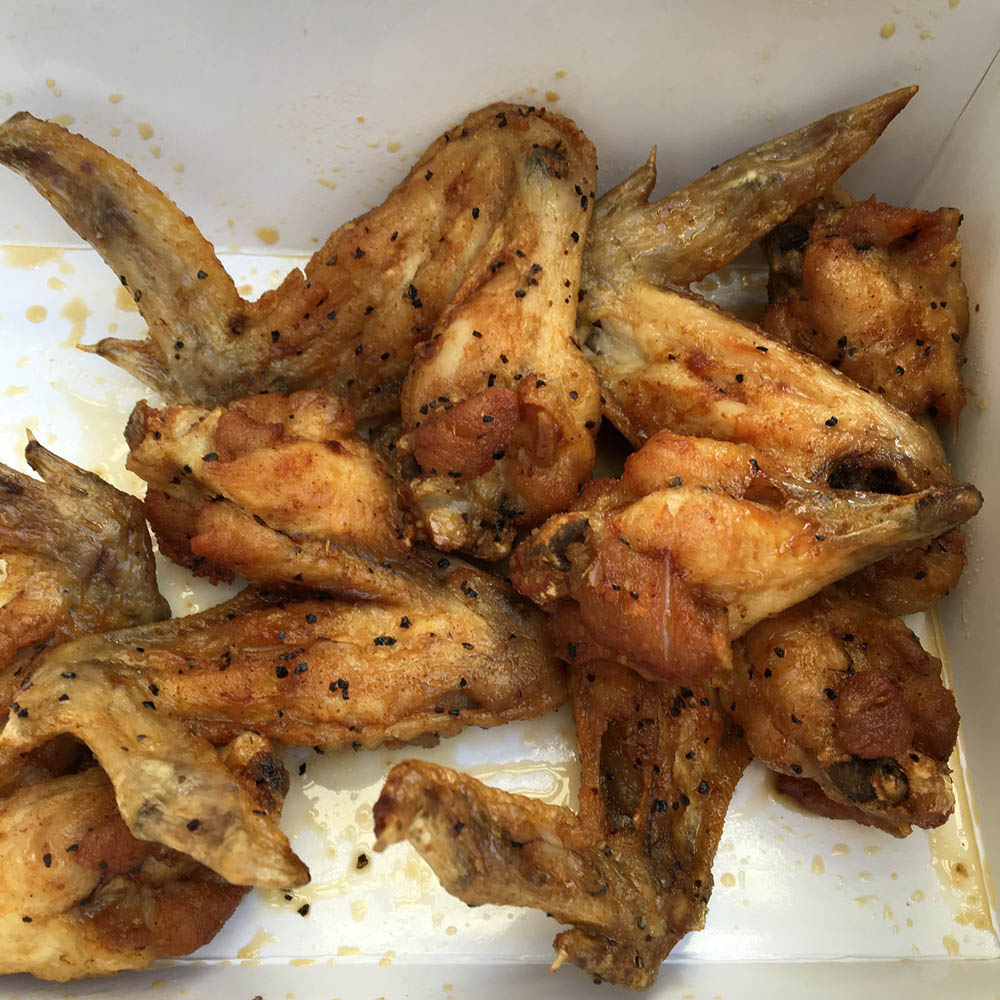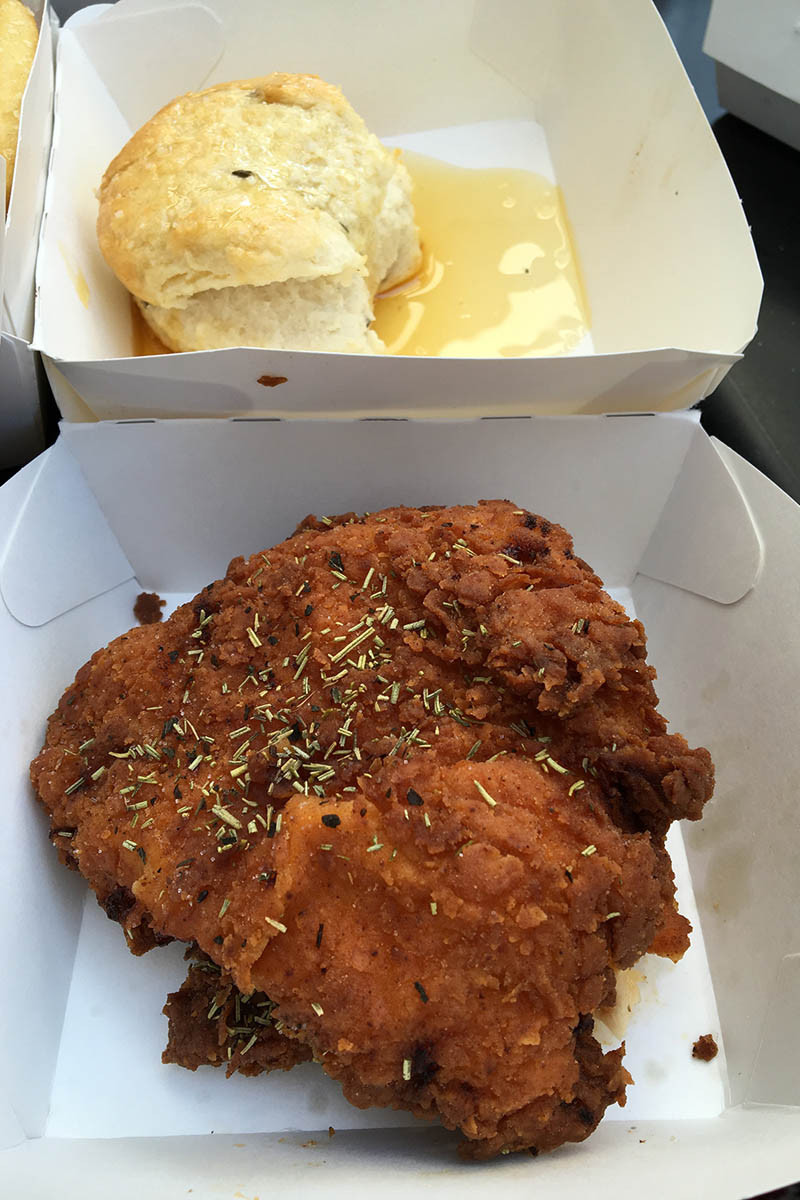 Photography by David Yeh