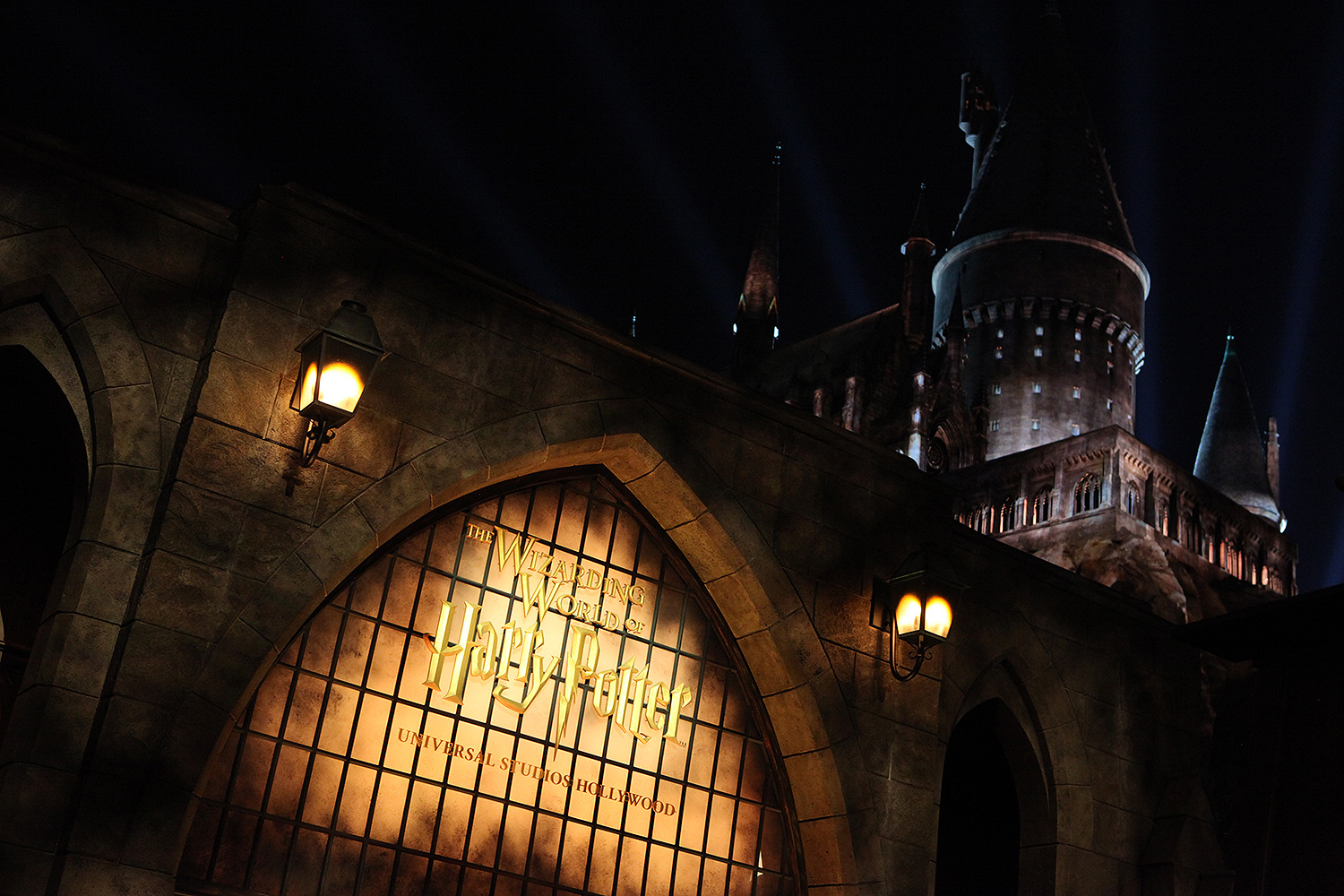 Kris Van de Sande
Wizarding World Hollywood Grand Opens
The amazing Grand Opening of The Wizarding World of Harry Potter
April 6, 2016
It has been five years in the making. Even longer still if you count the debut in Orlando in 2010, and even longer before that when Warner Bros Studios (just a shy 5 minute drive from Universal Studios) optioned a book by JK Rowling about a young wizard in the late 90s. After eight highly successful films and more to come, The Wizarding World of Harry Potter has finally come to Hollywood at Universal Studios Hollywood and will forever change the landscape of theme parks in Southern California.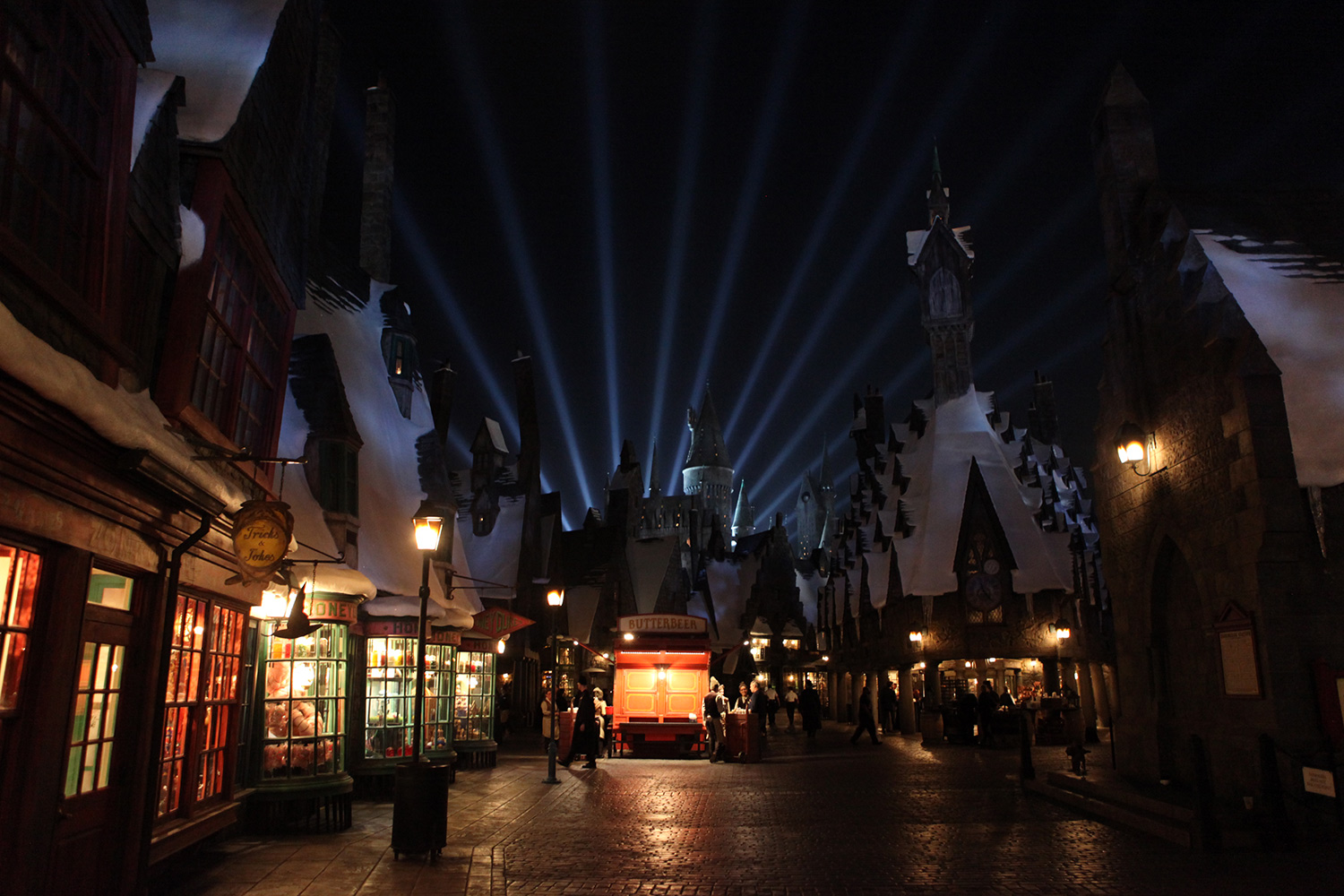 The magical Grand Opening festivites occurred two days prior to the official open date of April 7th, complete with a red carpet, celebrities, government officials, a concert featuring composer John Williams as performed by the LA Philharmonic, fireworks, and all the Butterbeer you can drink. "Magical" might be an understatement.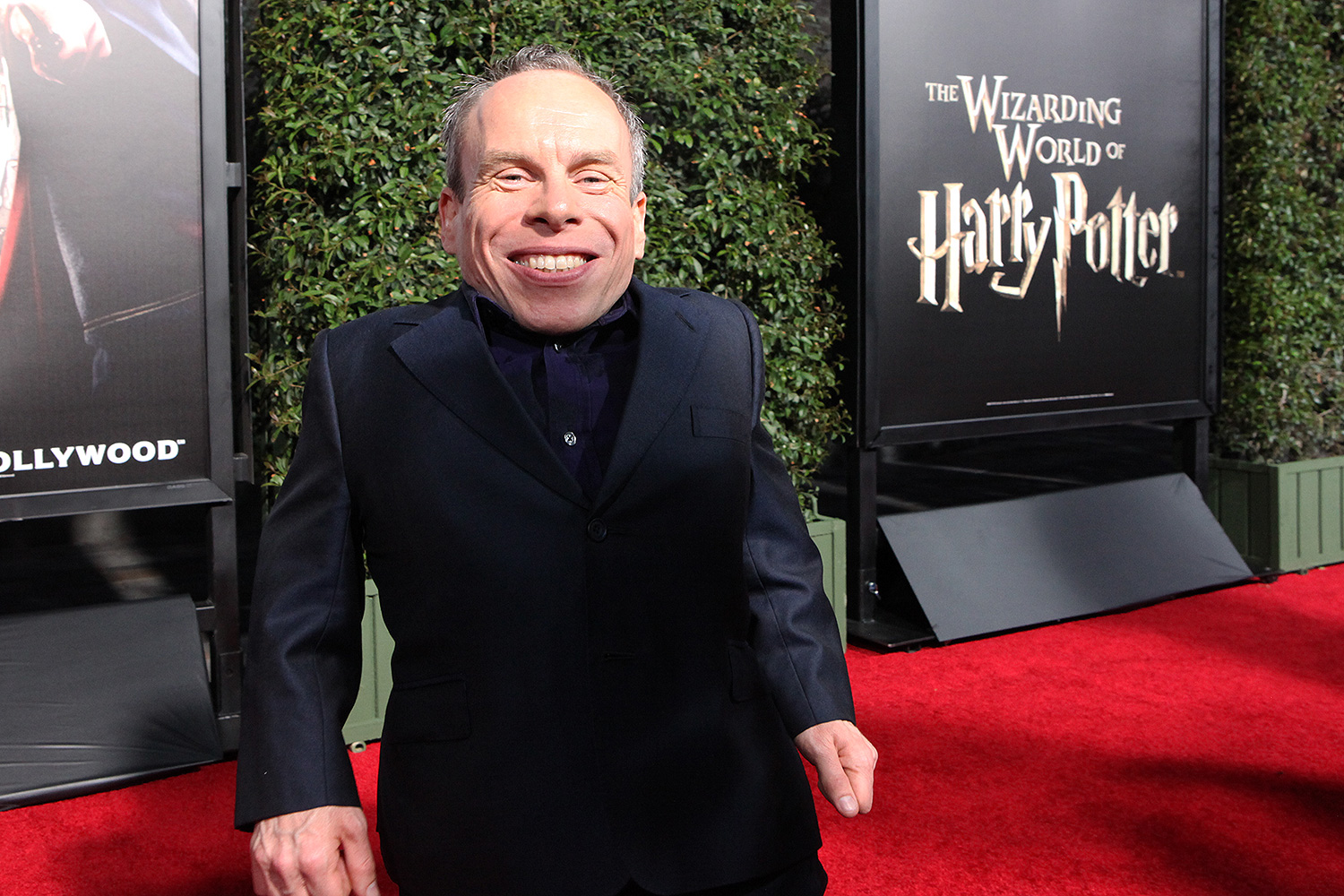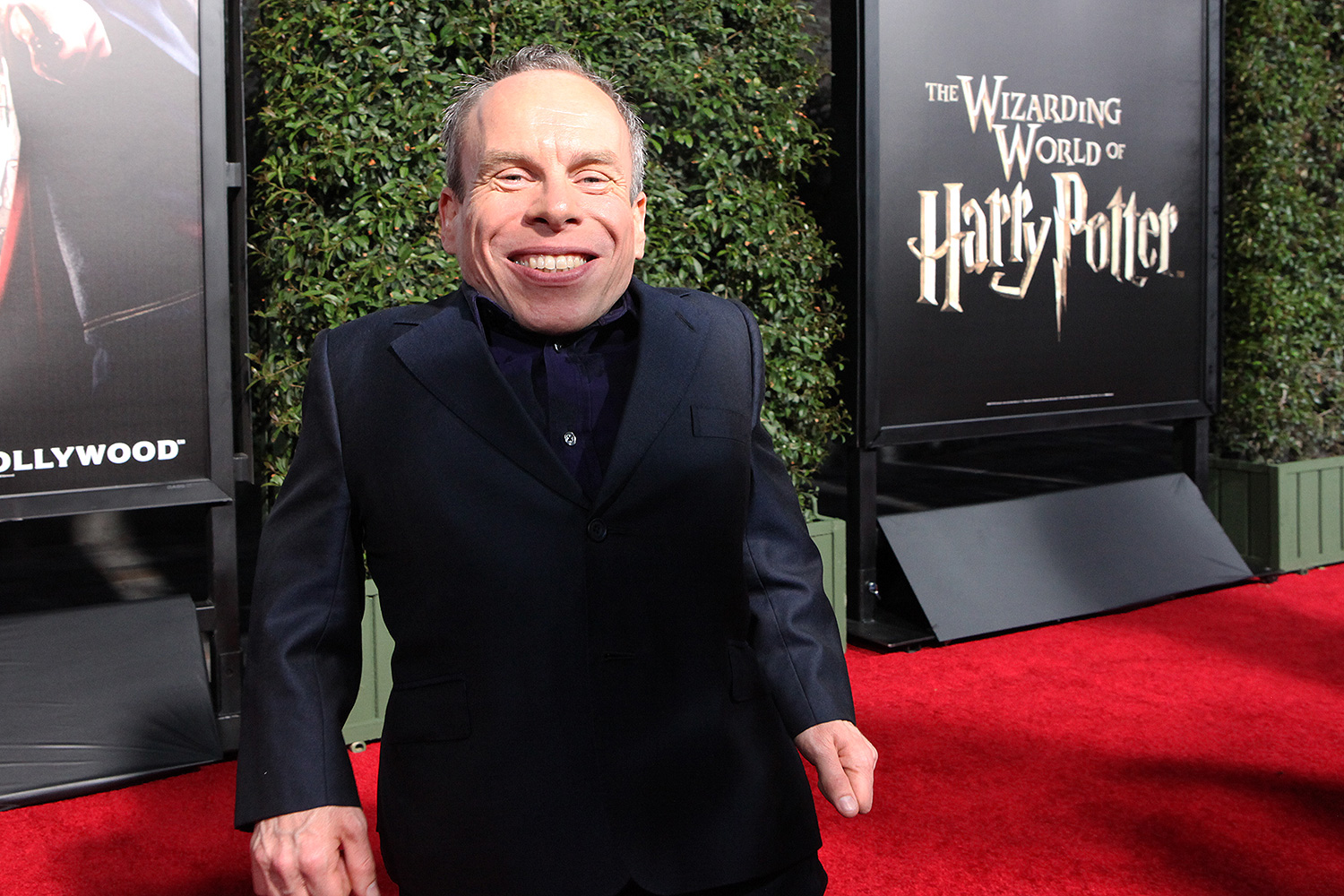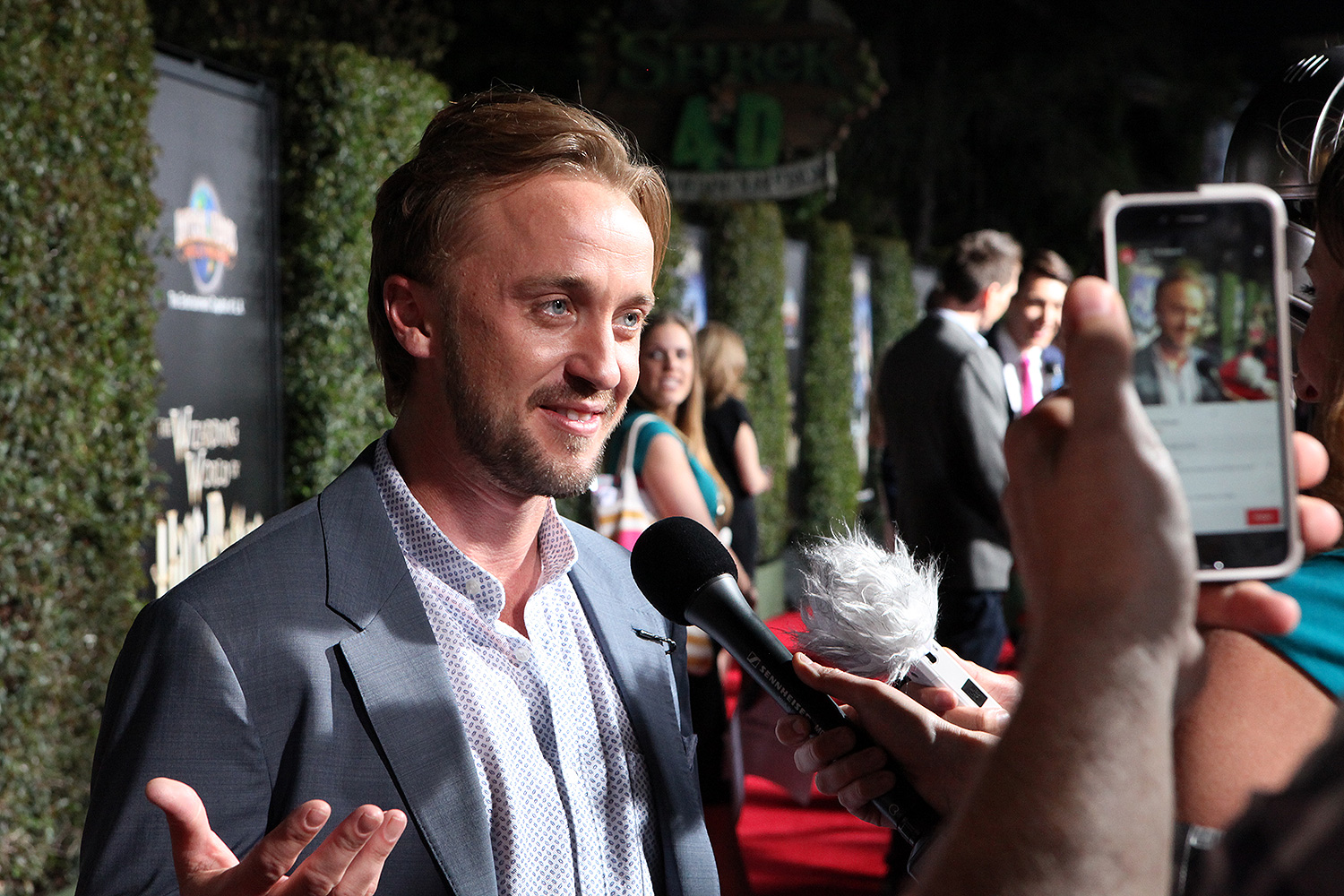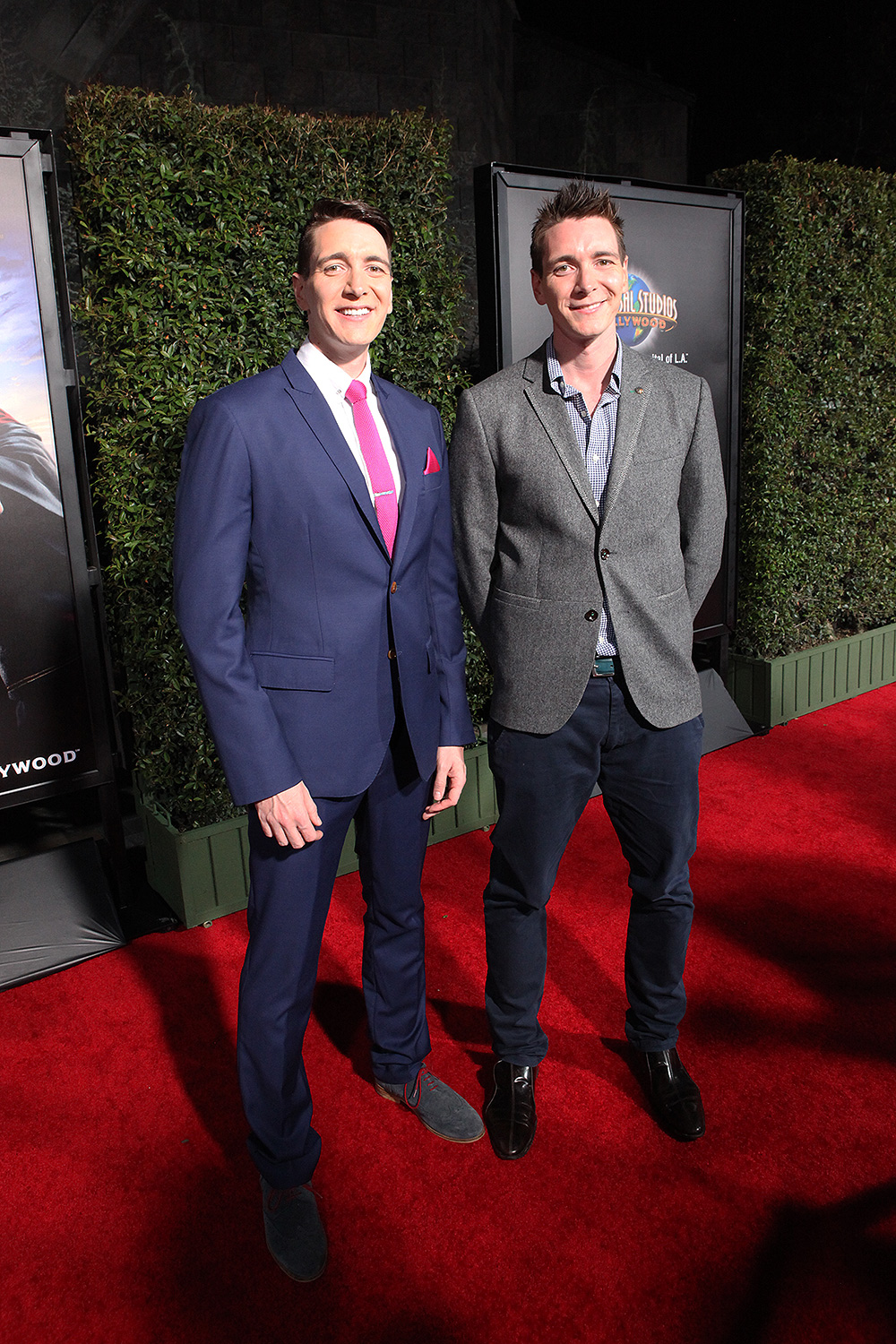 Some of the stars of the films walked the red carpet such as Warwick Davis, Evanna Lynch, James & Oliver Phelps, and Tom Felton. Other talent such as Thandie Newton, Billy Bob Thornton, Mindy Kaling and many more were present but decided to stay low and just enjoy. Director Steven Spielberg, a long time consultant of the Universal theme park was also in attendance to show his support.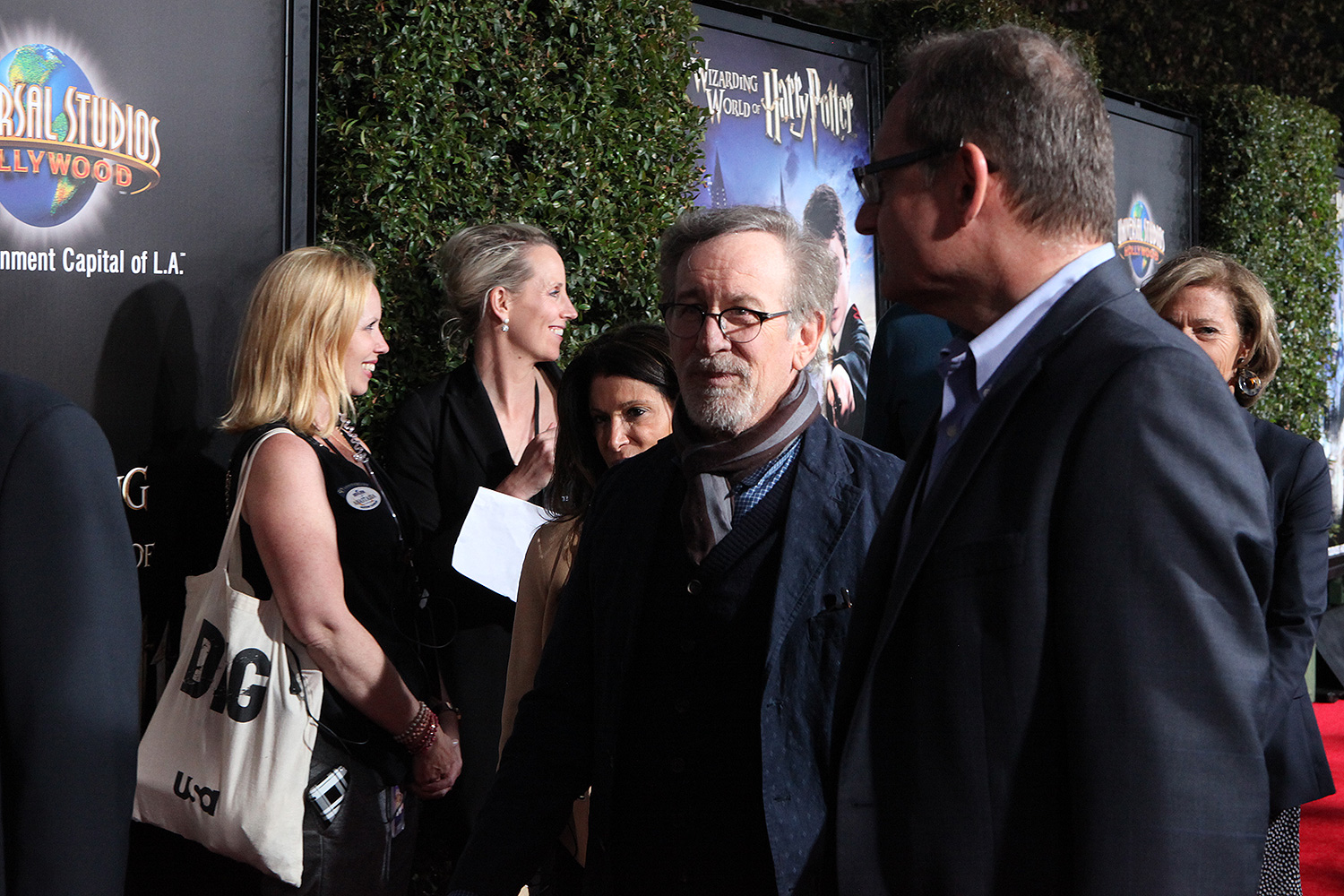 The festivies then took to the stage created just for the grand opening. The school choir (and Frog Choir) sang a diddy "Double Trouble" from John Williams' Harry Potter and the Prisoner of Azkaban soundtrack.
Larry Kurzweil, President and Chief Operating Officer of Universal Studios Hollywood provided opening remarks, as well as brandishing a new wand.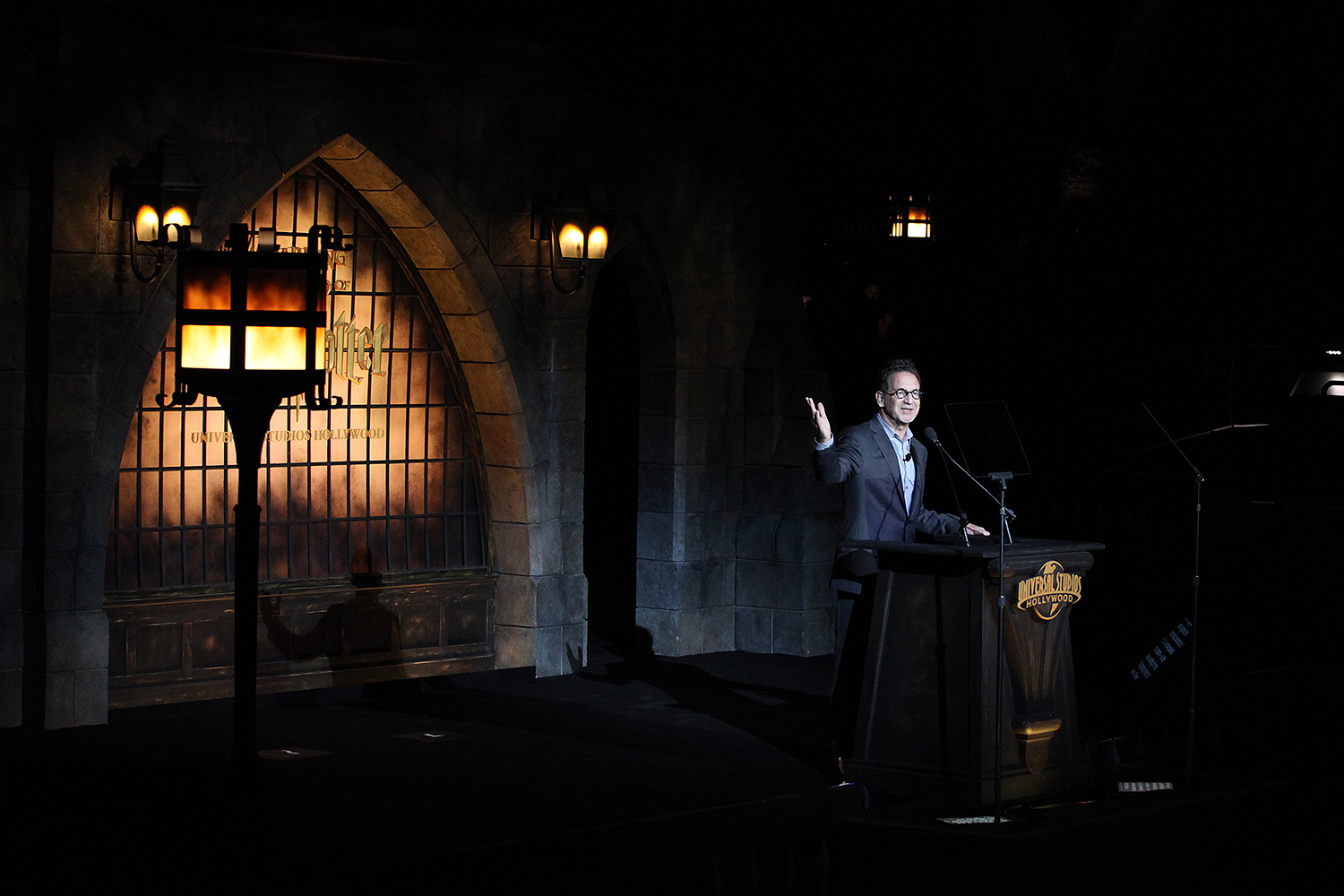 Tom Williams, Chairman & CEO of Universal Parks and Resorts was introduced and provided further congratulations before turning it over to Kevin Tsujihara, Chairman of Warner Bros Entertainment who then handed it to Ron Meyer, Vice Chairman of NBCUniversal.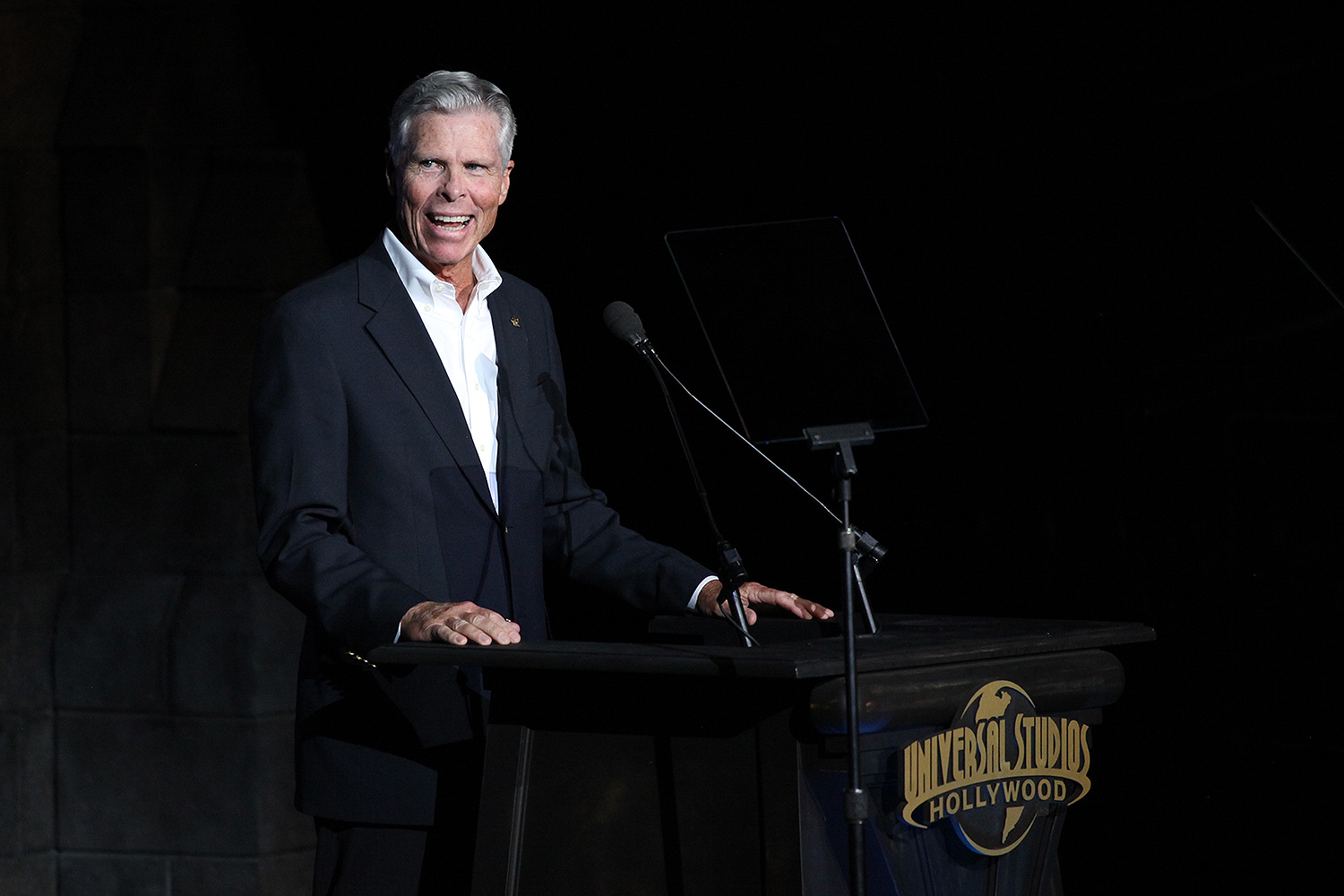 Los Angeles Mayor Garcetti had the most to say, stating that when he took the office, he vowed to bring in 50 million tourists to Los Angeles by 2020. Wizarding World of Harry Potter is just one of those things that will do just that.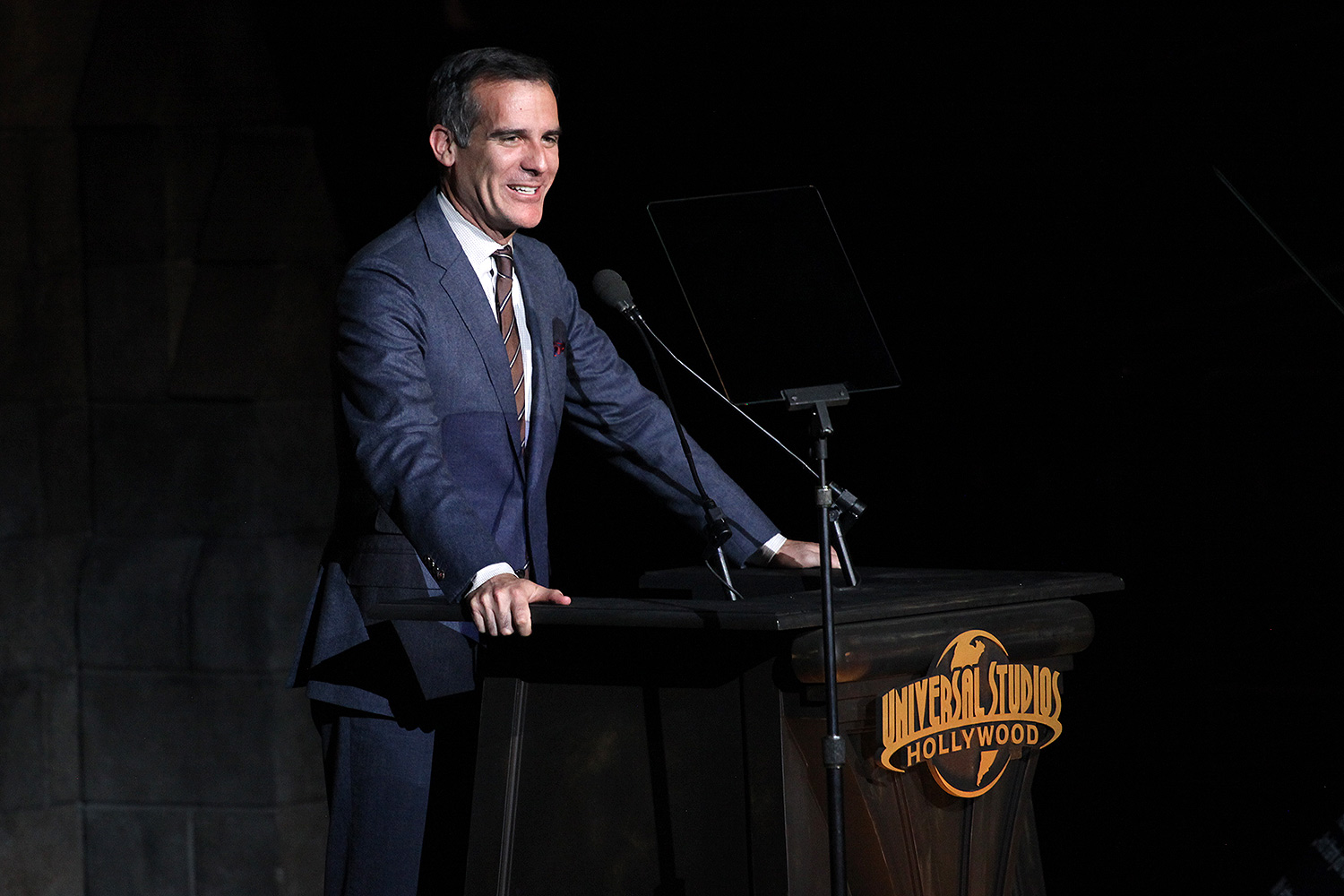 The talent from the films returned to the stage with maestro John Williams, who led the Los Angeles Philharmonic on a suite of Harry's Wonderous World.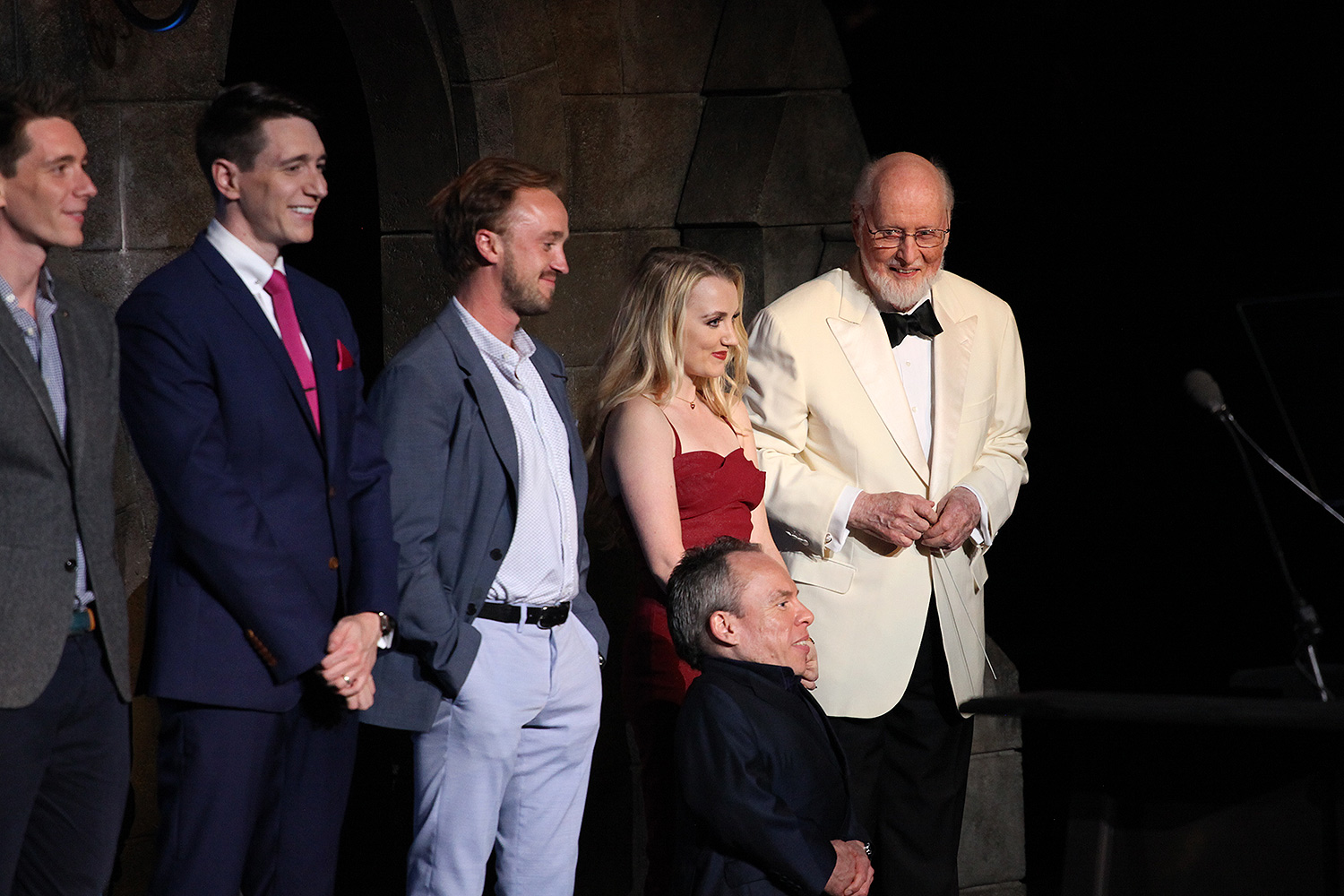 The music is stunning but was equalled visually by the magnificent projection mapping on Hogwarts Castle. Each school of Hogwarts got their time in the lights: Ravenclaw, Hufflepuff, Slytherin, and Gryffindor. It was a spectacle that is truly a unique experience as Universal doesn't typically have a fireworks show or even a night time spectacular. Hopefully that will change, but for now, we can look back on this grand opening with only fond memories.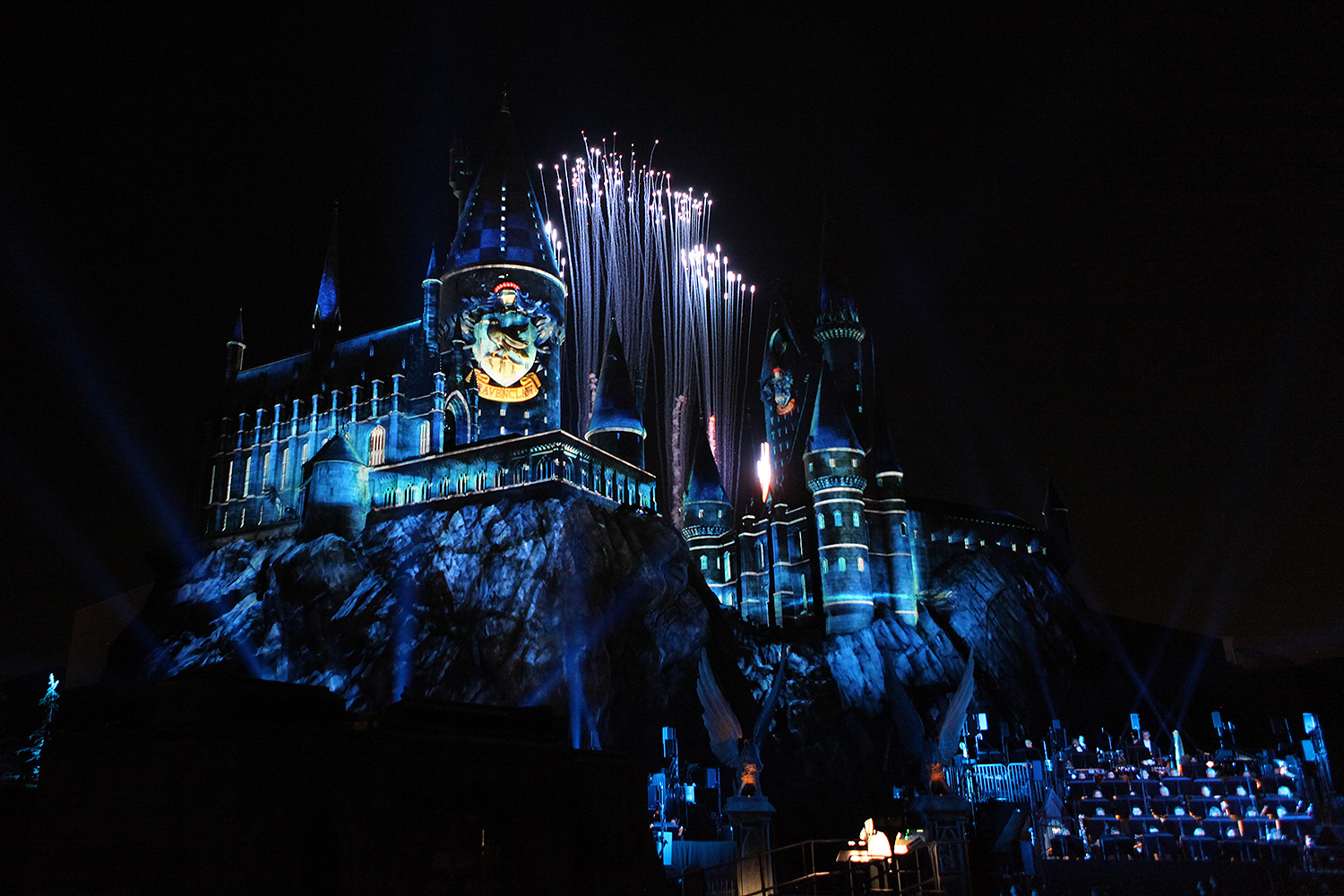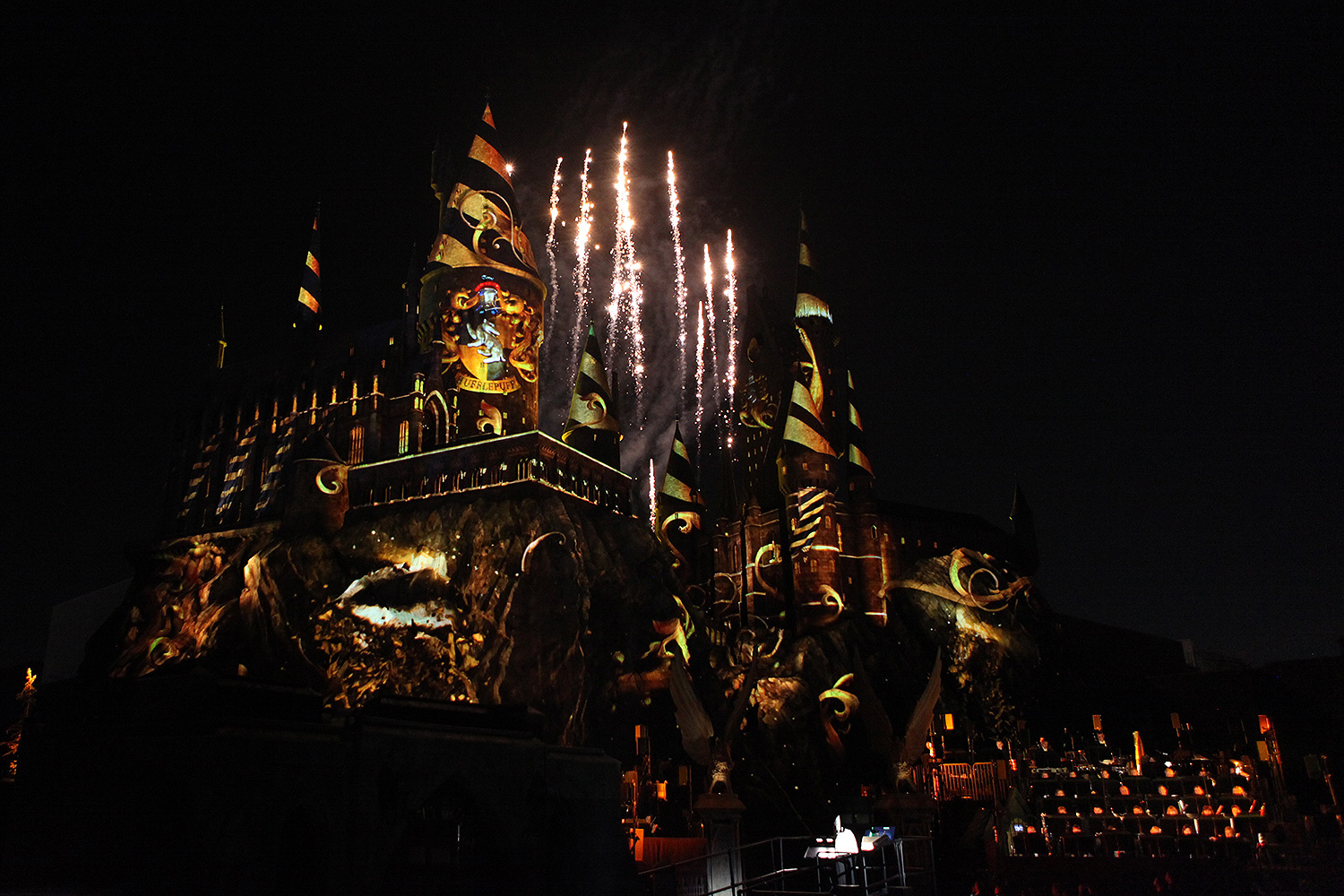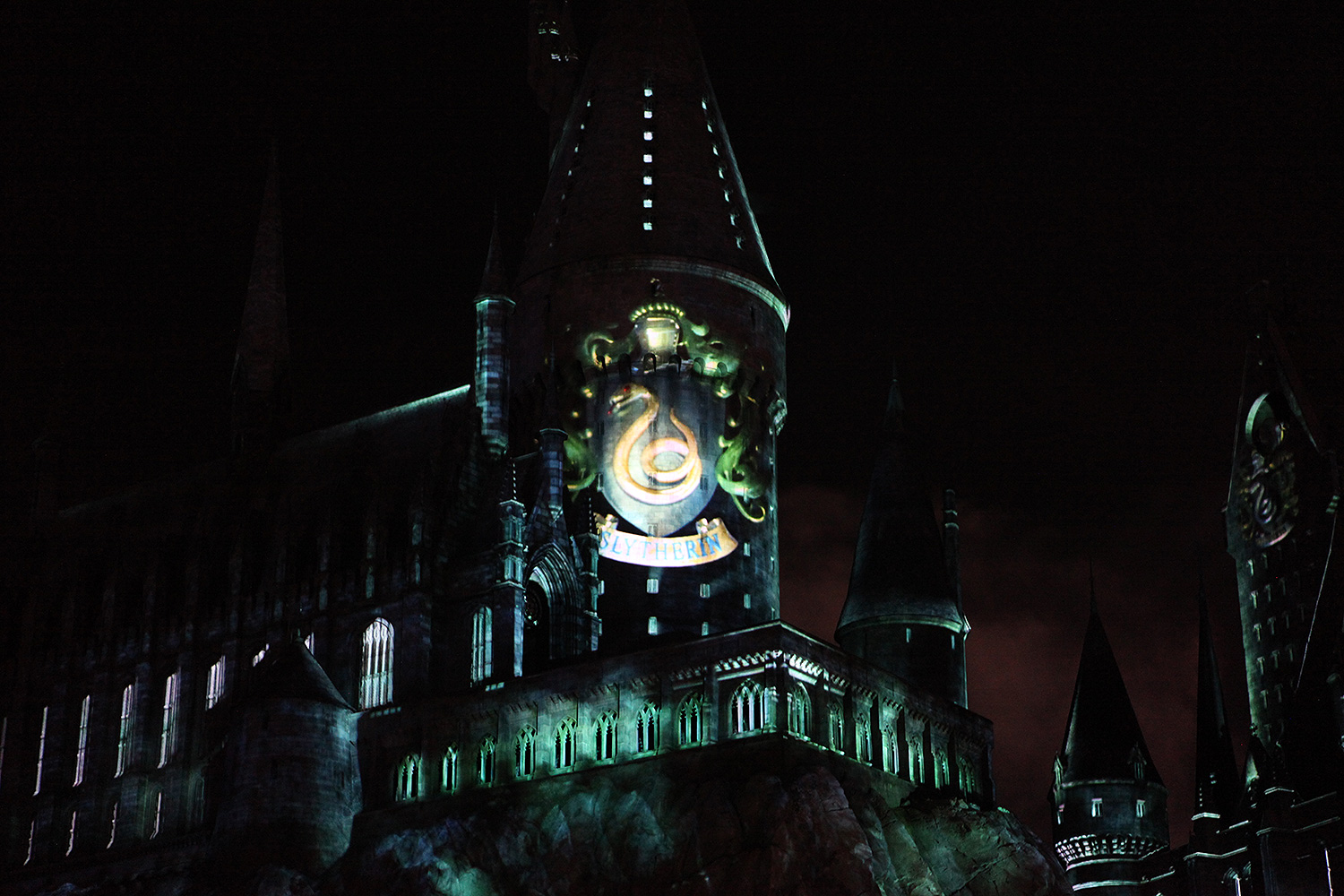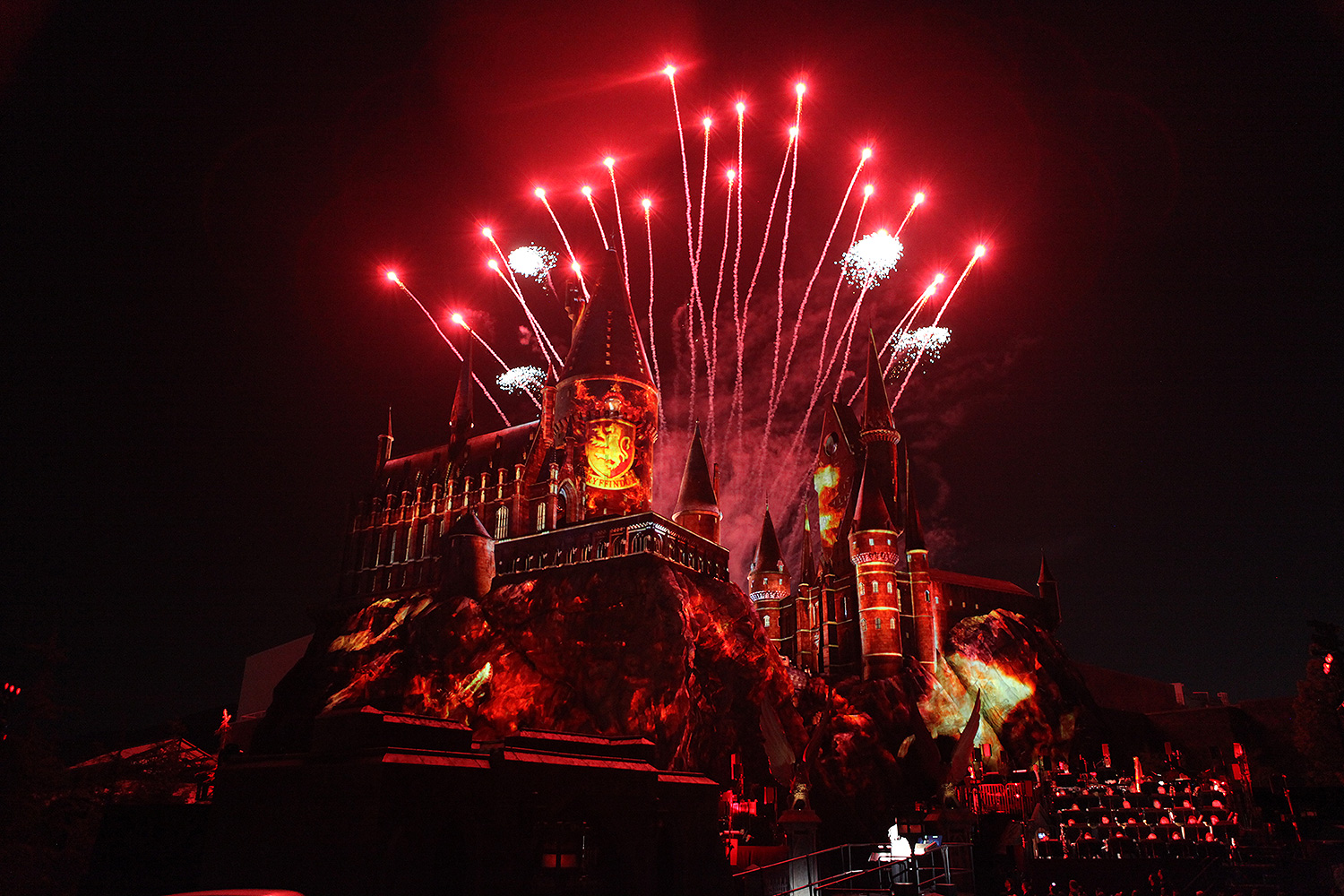 Congratulations to Universal Studios for the amazing new direction the park has taken in just a matter of years. The launch may be one of the most impressive I have seen in my time.
The Wizarding World of Harry Potter grand opens on April 7.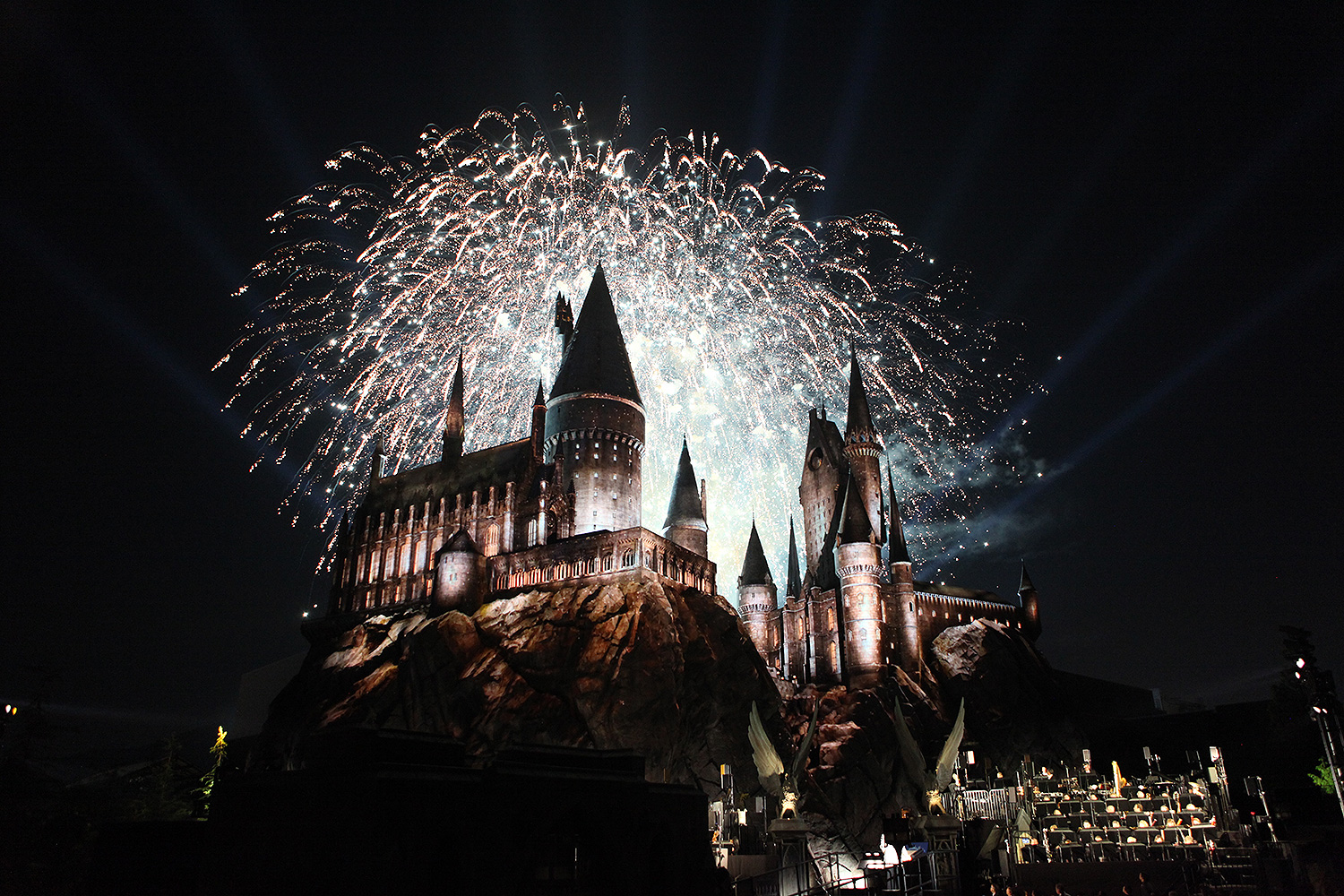 See the festivities from last night, with John Williams conducting an arrangement of music from his Harry Potter scores, as performed by the Los Angeles Philharmonic. Featuring a unique one-of-a-kind fireworks and projection mapping display unlike anything you've ever seen.
Photography by David Yeh