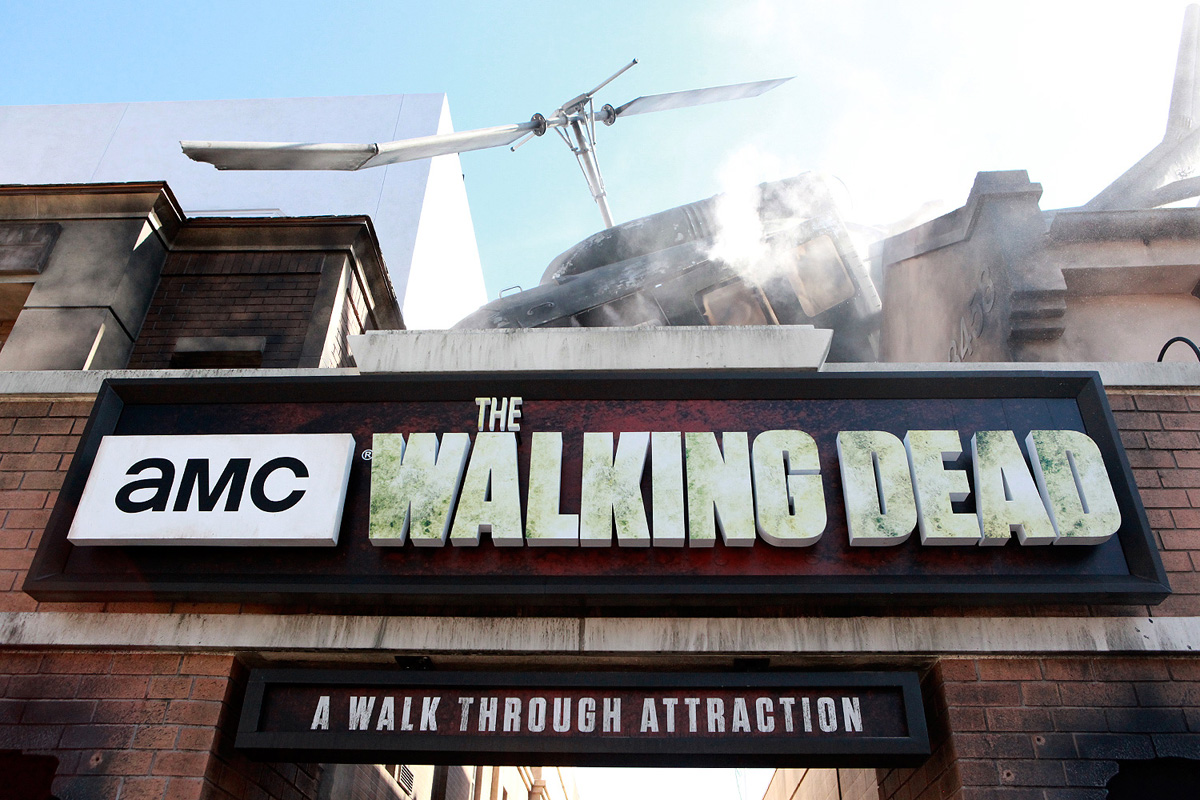 Brian Curran
The Walking Dead at Universal Studios Hollywood
July 21, 2016
Good old fashioned make-up effects as well as state-of-the art tech is the name of the game in Universal Studios Hollywood's latest attraction: AMC The Walking Dead. The new chilling walk-through gives guests a taste of the hit show along with a good fright in a "permanent" horror maze as they walk through familiar scenes and come face to face with some very much alive zombies. Casual park-goers might think haunted mazes only come about during Halloween but this isn't Universal's first attempt at a horror maze – Universal's House of Horrors scared guests for years in the same location. This also isn't the first time that Universal has partnered with The Walking Dead, having paired up for previous mazes during Universal's Halloween Horror Nights, but the production for this attraction is certainly a step above.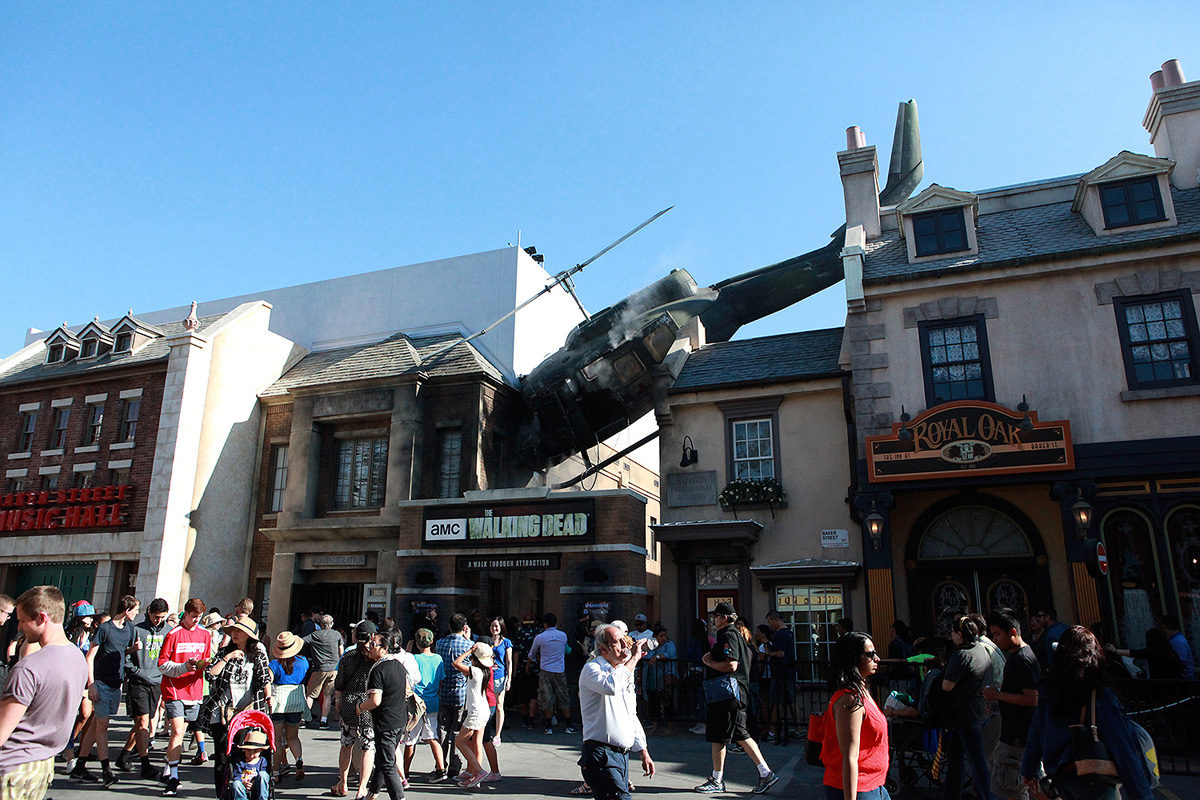 Located on the upper lot at the start of the United Kingdom street (not exactly the proper setting for The Walking Dead but I digress), you'll come across a crashed helicopter at the entrance. The queue continues Universal's new trend of creating great story-telling environments while you wait in line, and The Walking Dead experience is quite possibly the creepiest queue in the game. With Harrison Memorial Hospital as the backdrop, you'll encounter blood stained walls, flickering lights, dead bodies, and a door that can hardly contain some undead. I'd imagine that the longer you have to wait, the scarier and more effective the entire experience will be.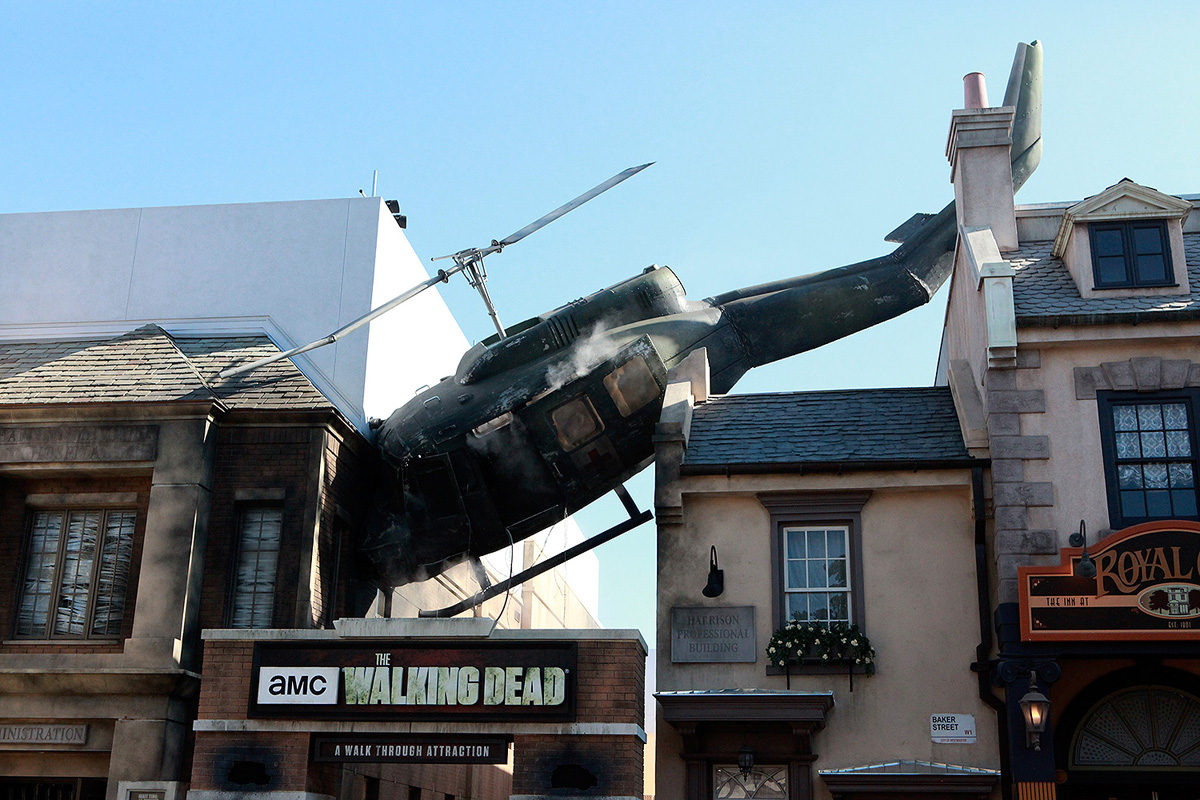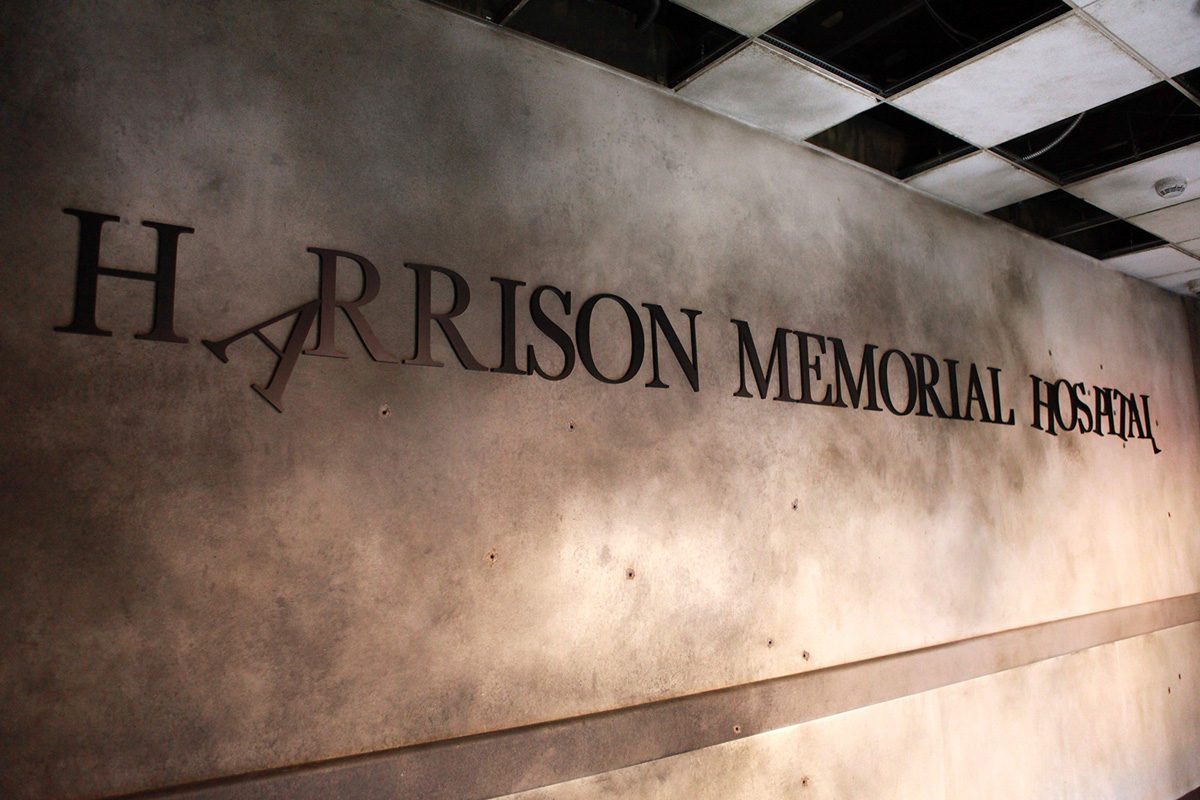 The experience itself has a fantastic look and well designed sets. I personally took my time going through the walk-through just to appreciate all the detail that went into it. Other people near me didn't seem to care so much as they pushed and tried to get through as quickly as they can.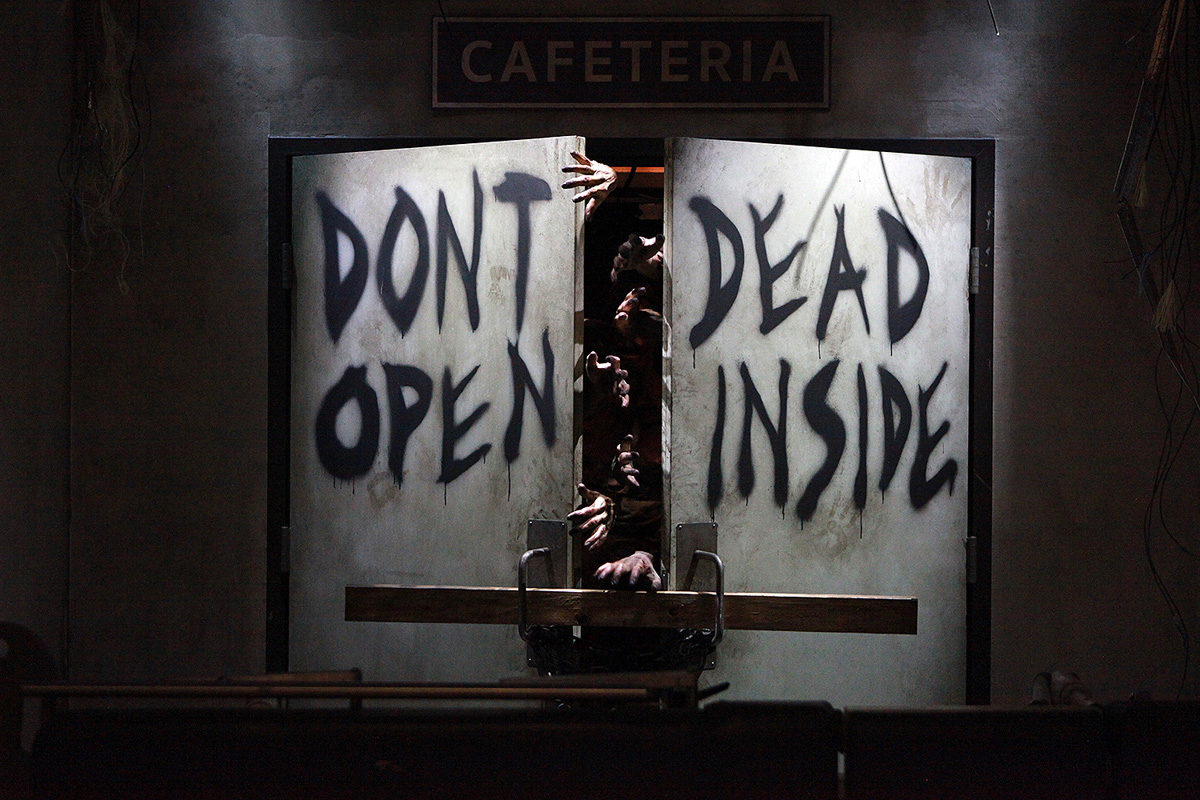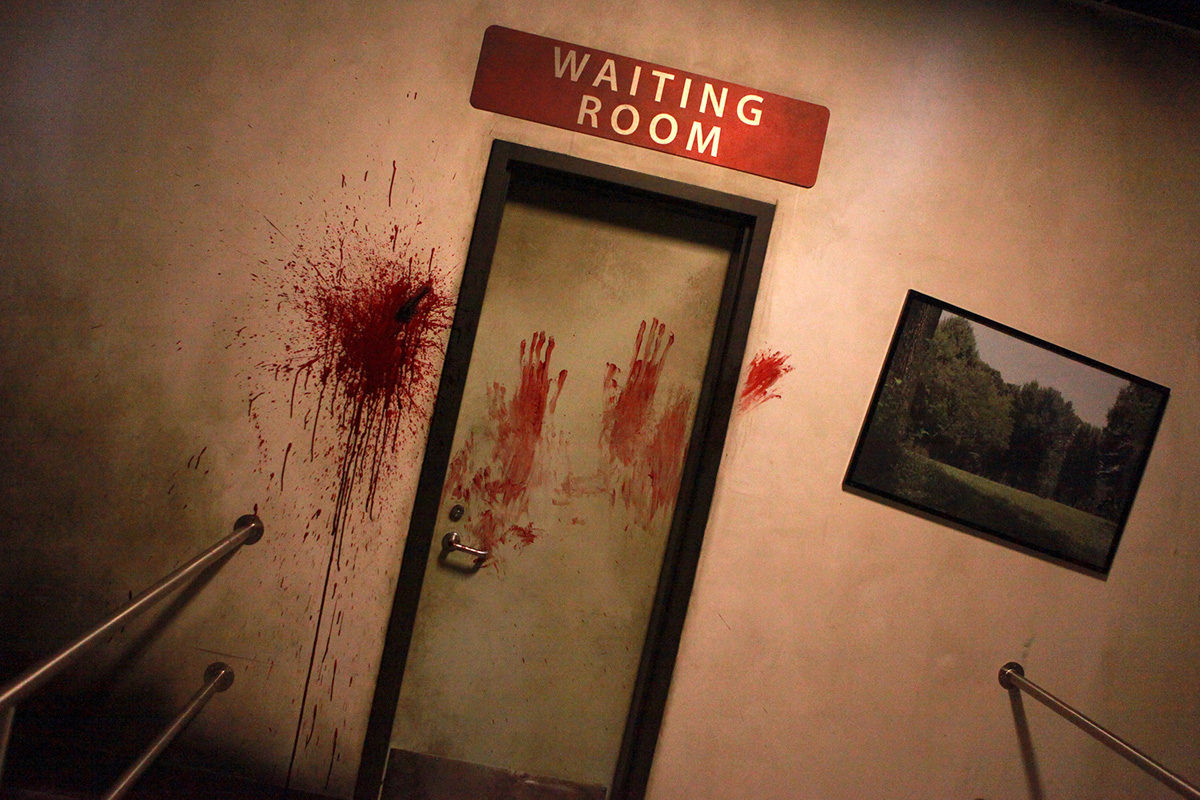 As you go through, there's a mix of animatronics, dummies, and live actors who will attempt to scare you. The experience overall wasn't entirely frightening for me personally but I feel like I've gone to enough Haunts to know what to expect and where to expect them. But if you're a fan of the show, this is a fun experience. Run, don't walk to The Walking Dead.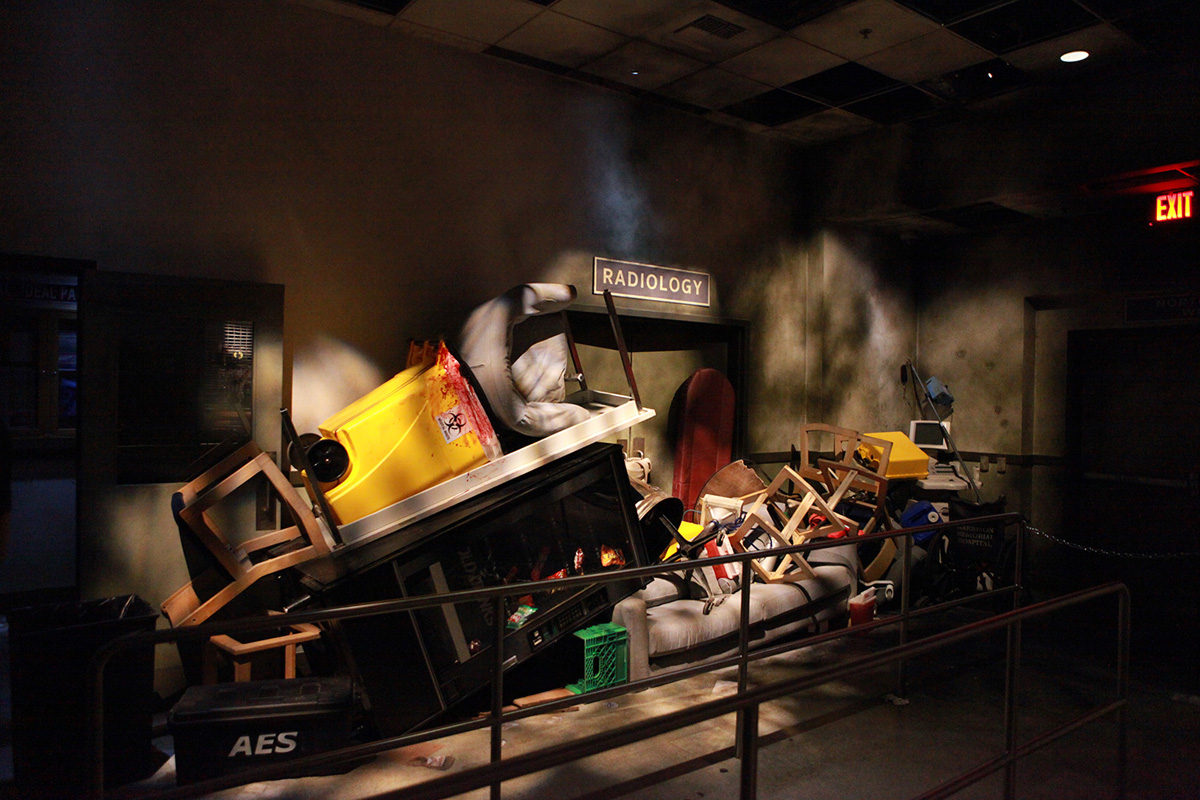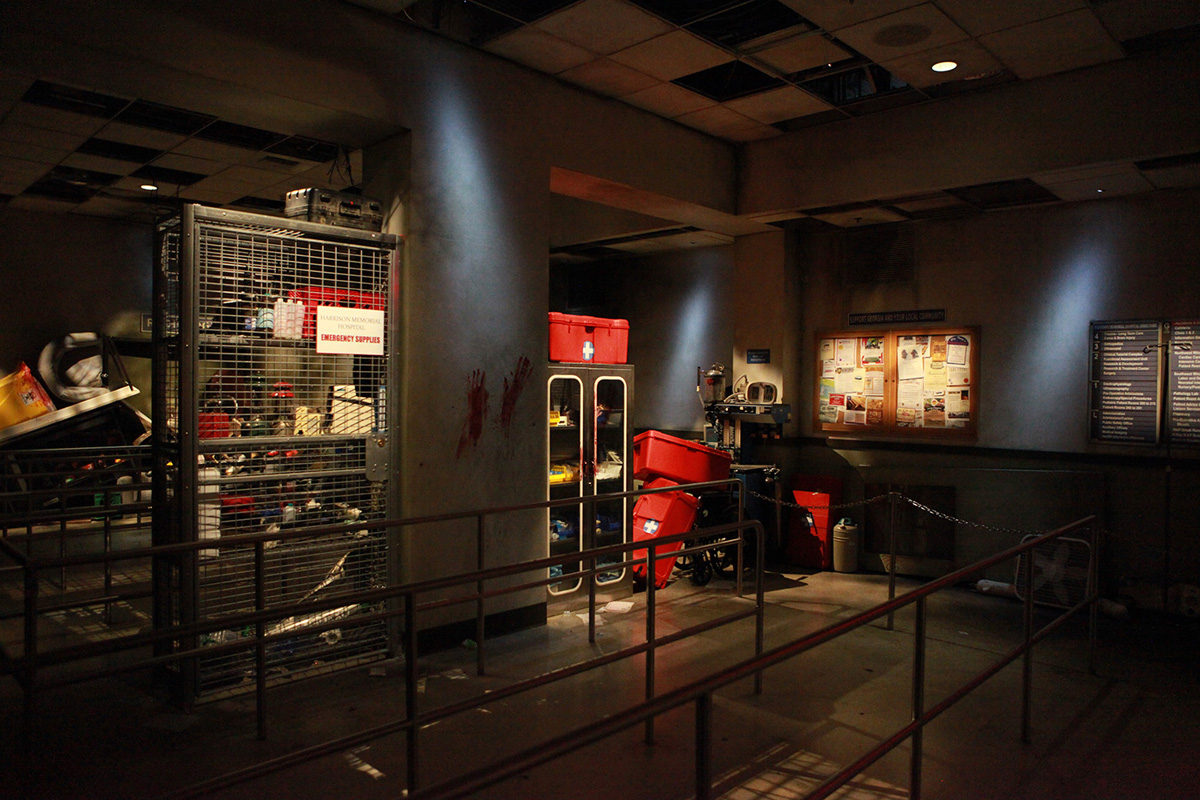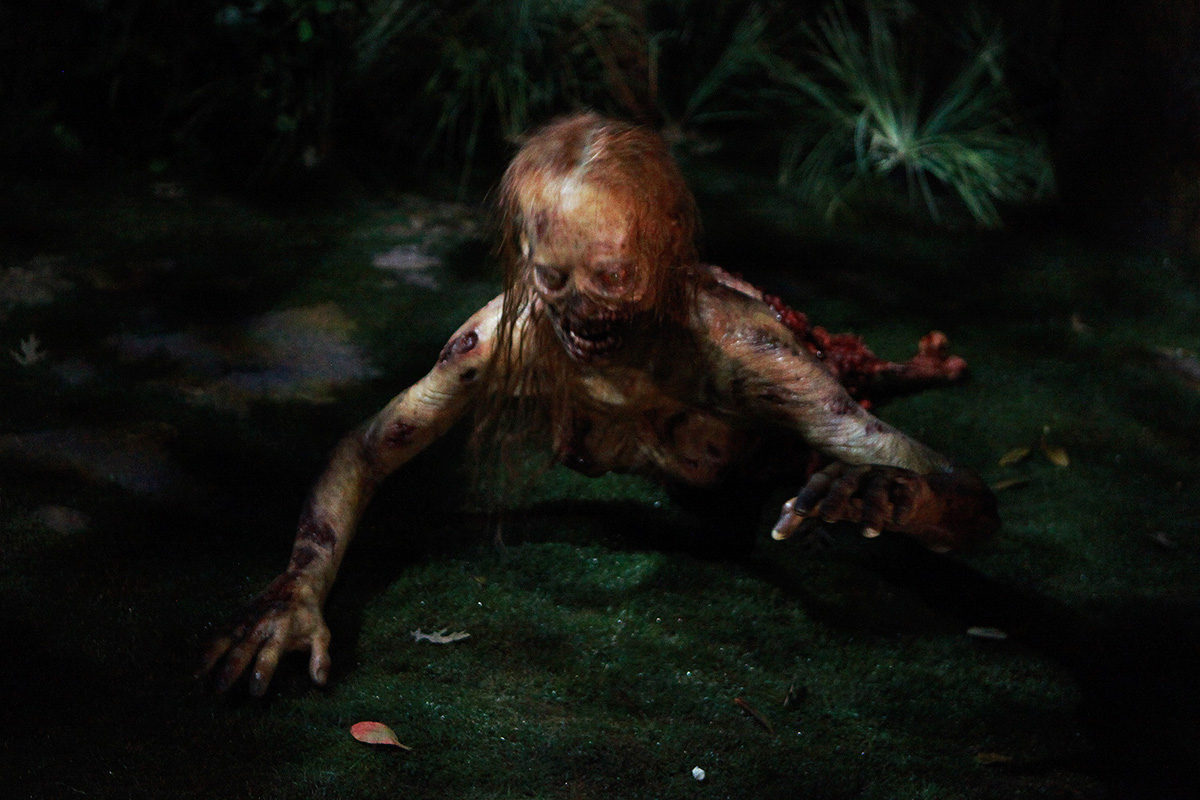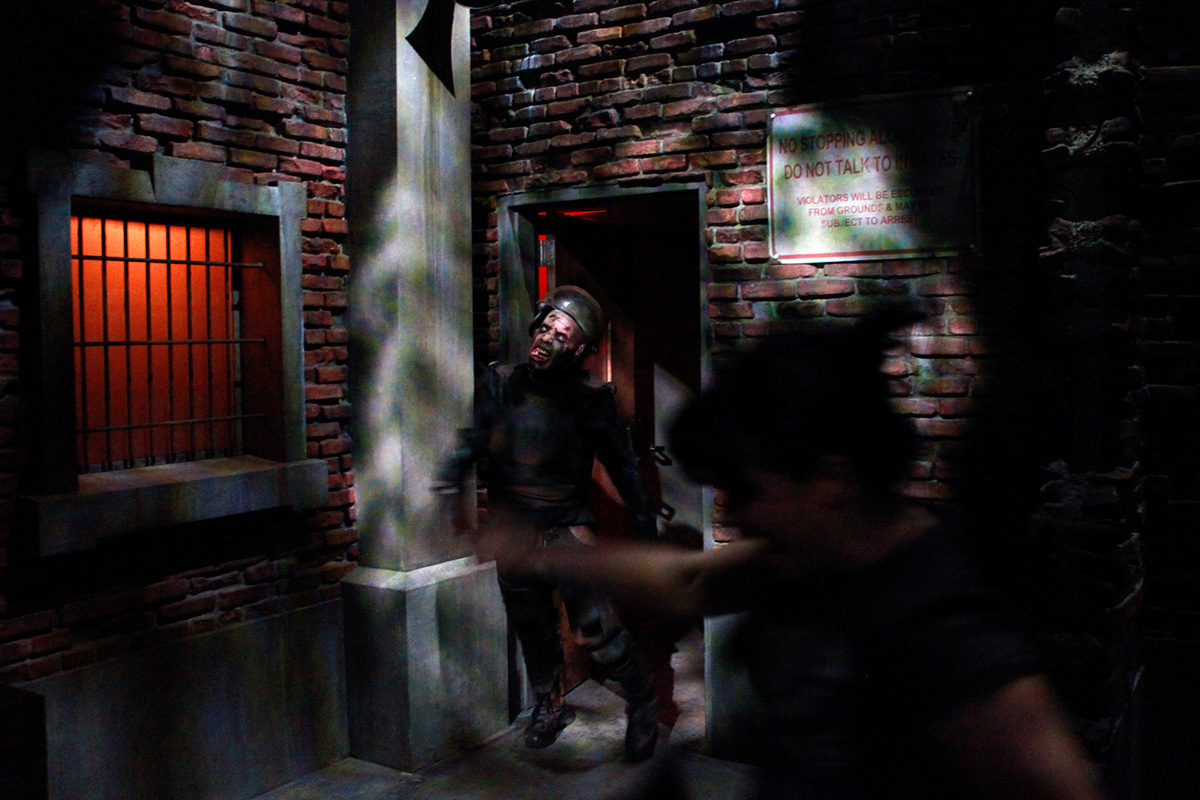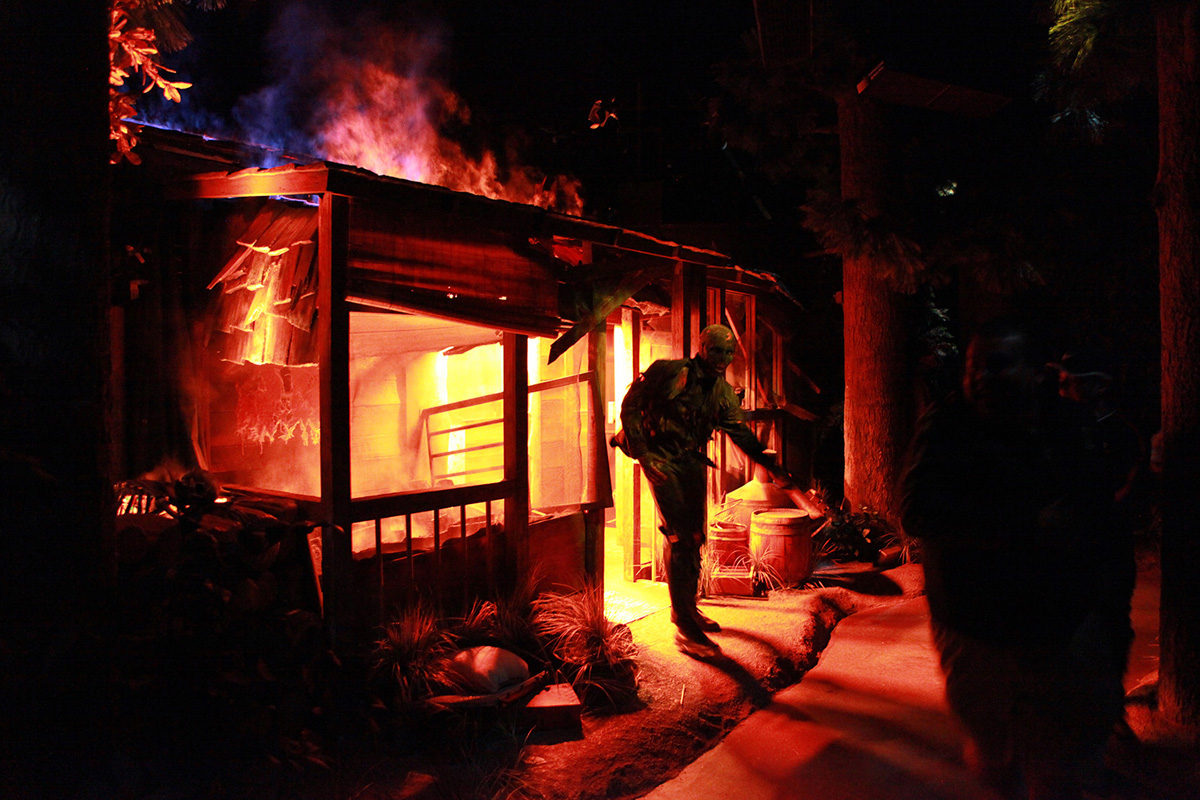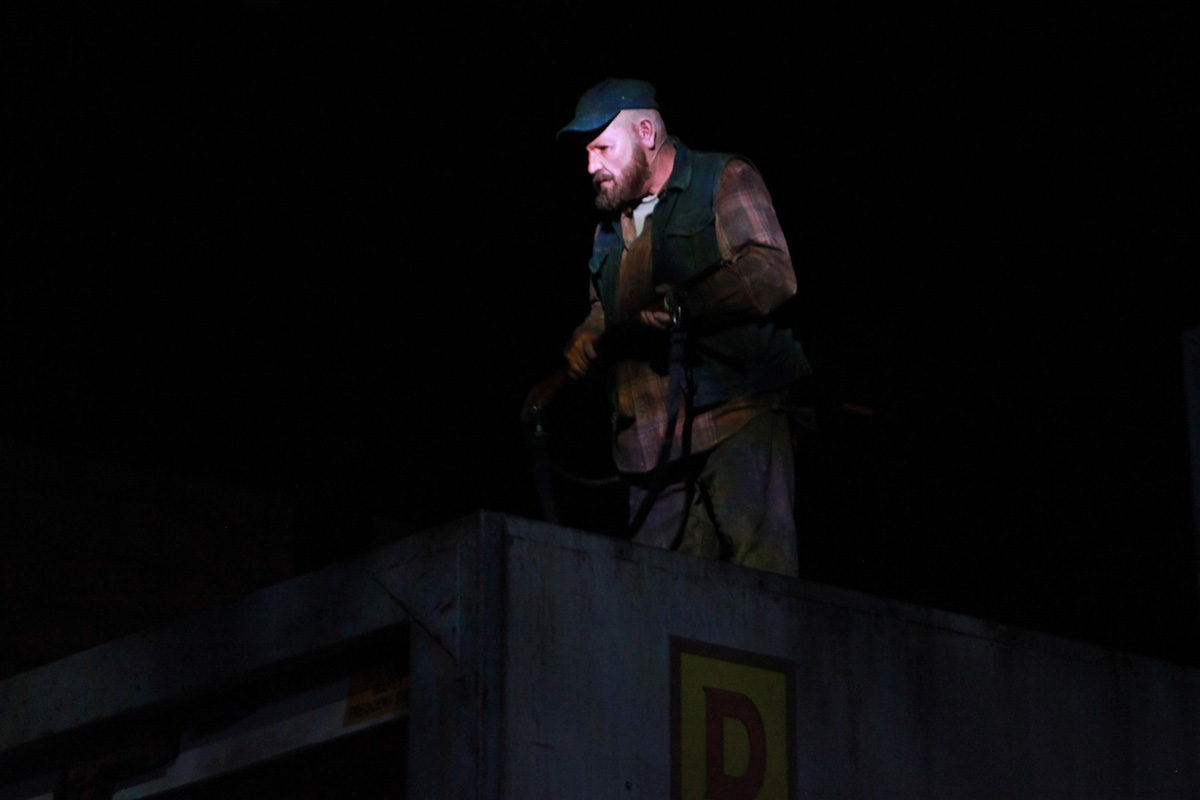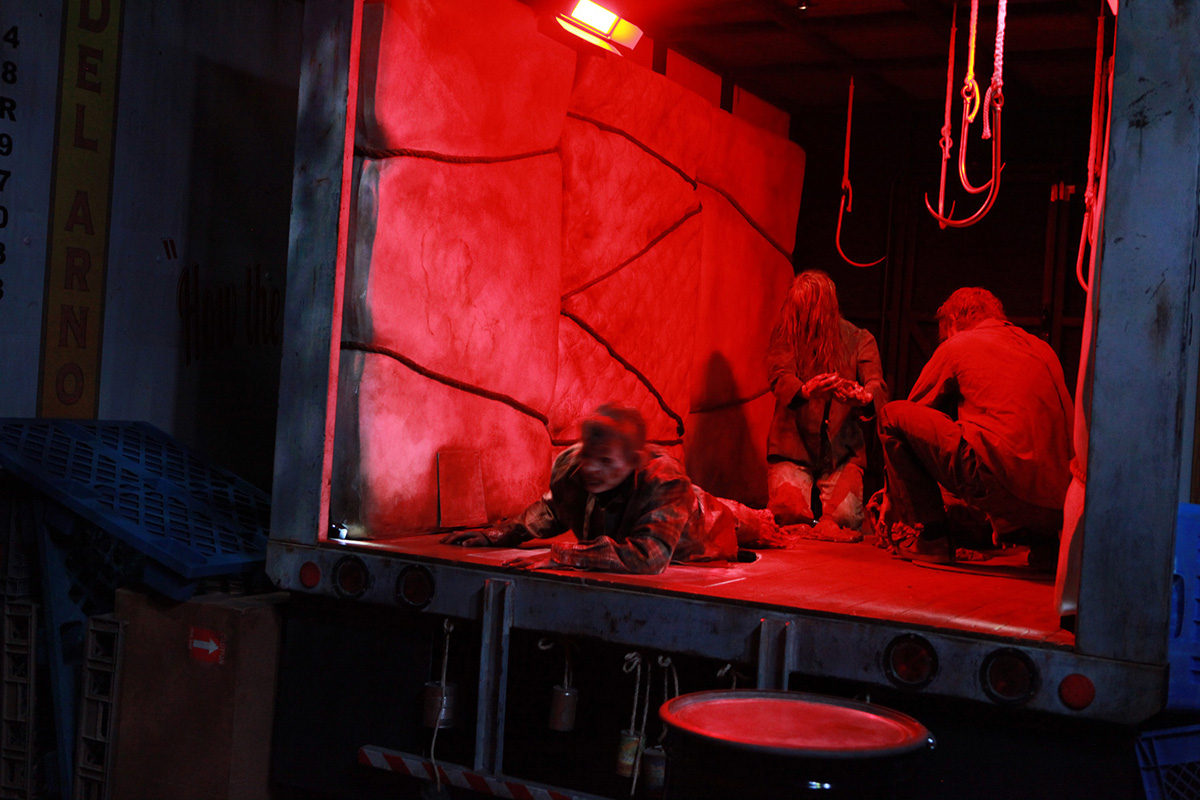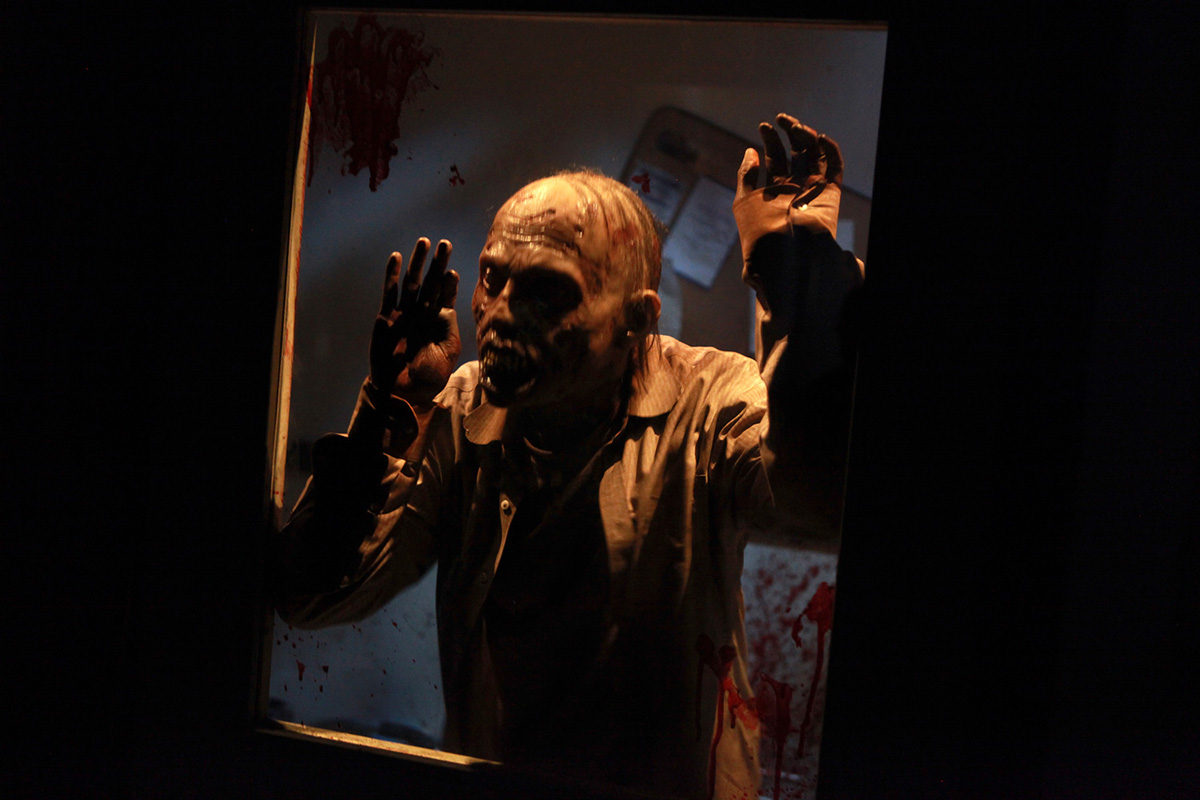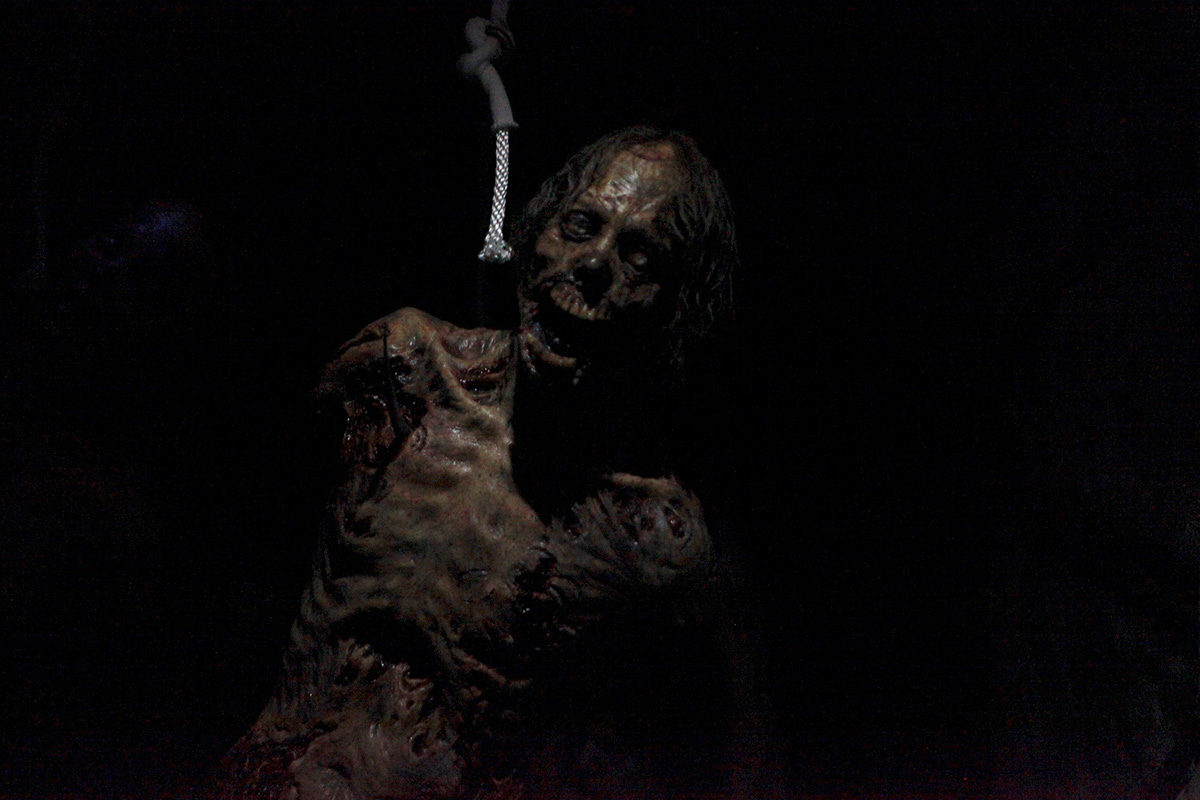 The Walking Dead is now open at Universal Studios Hollywood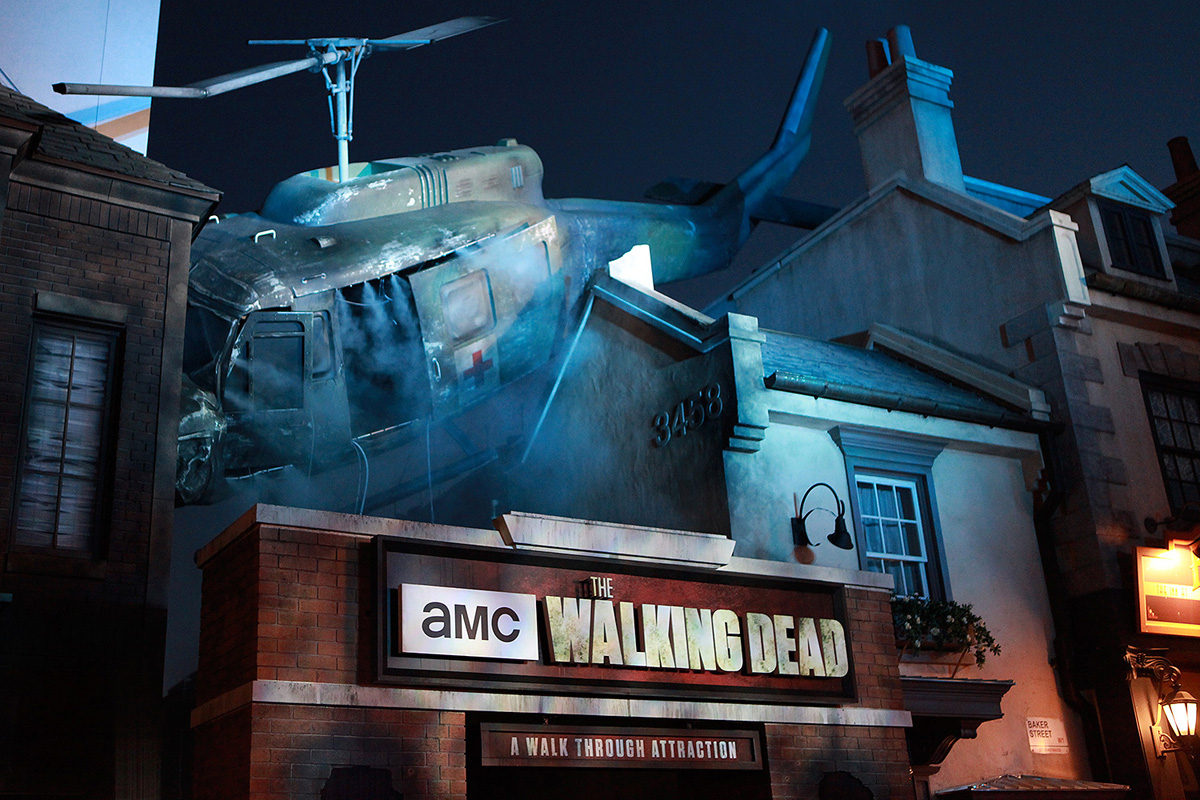 Photography by David Yeh