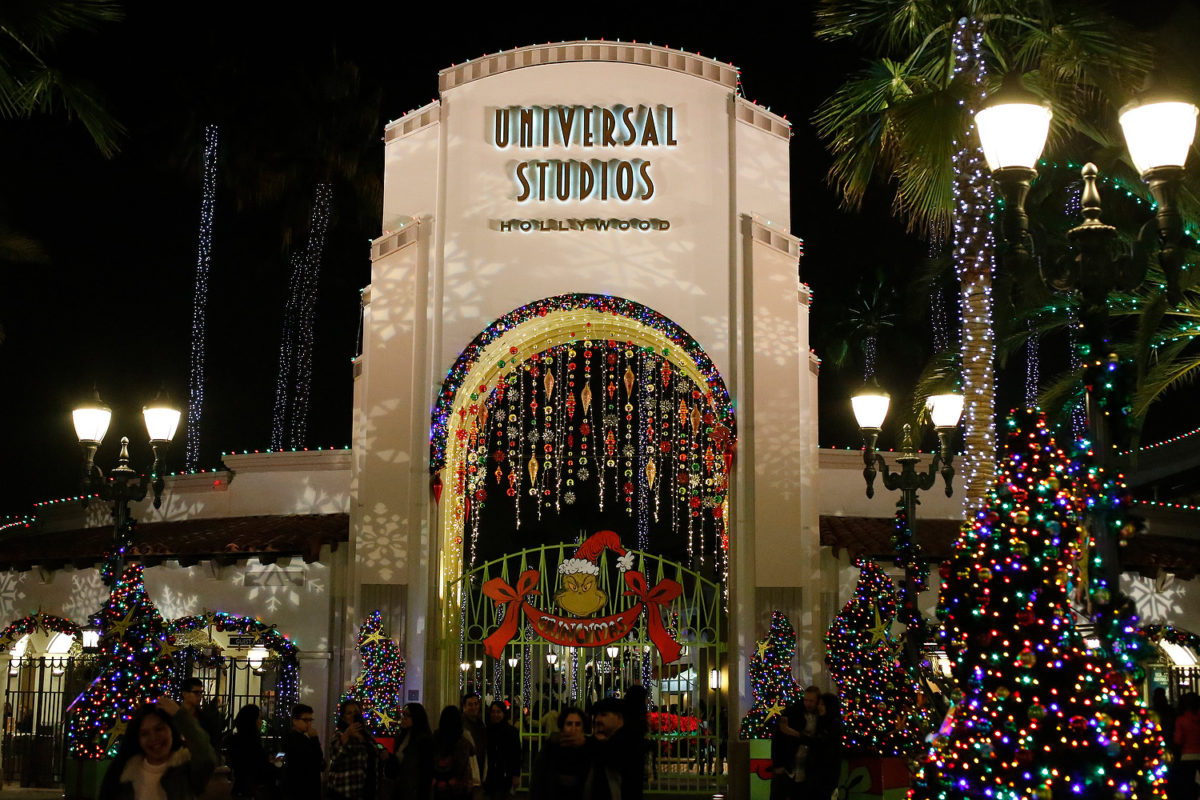 Brian Curran
Grinchmas at Universal Studios Hollywood!
December 16, 2016
Grinchmas and the holidays have arrived at Universal Studios Hollywood! Come along and take a look at what's in store this season that began on select dates December 3 but goes full time beginning December 16 through January 1, 2017.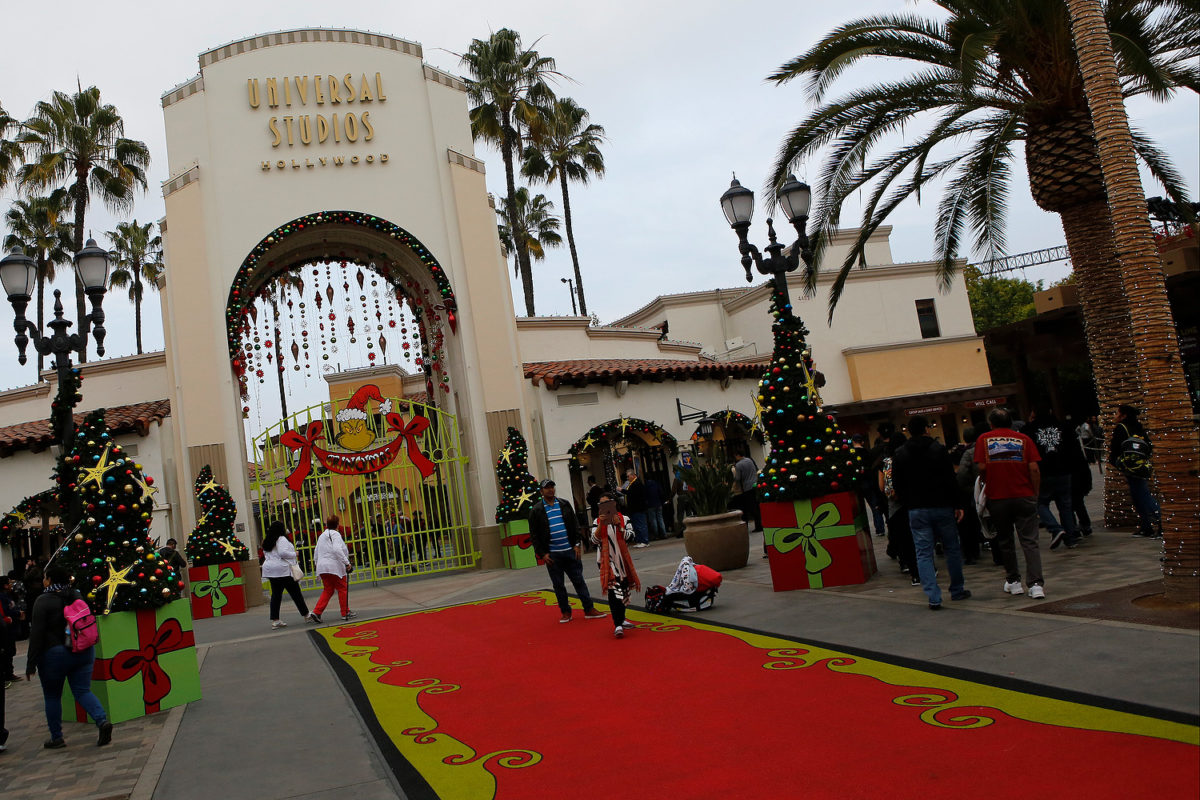 Citywalk
The fun begins at the neighboring Universal Citywalk with decorations throughout. Live entertainment can be found on select weekends and Christmas music from today's hottest artists fill the airwaves.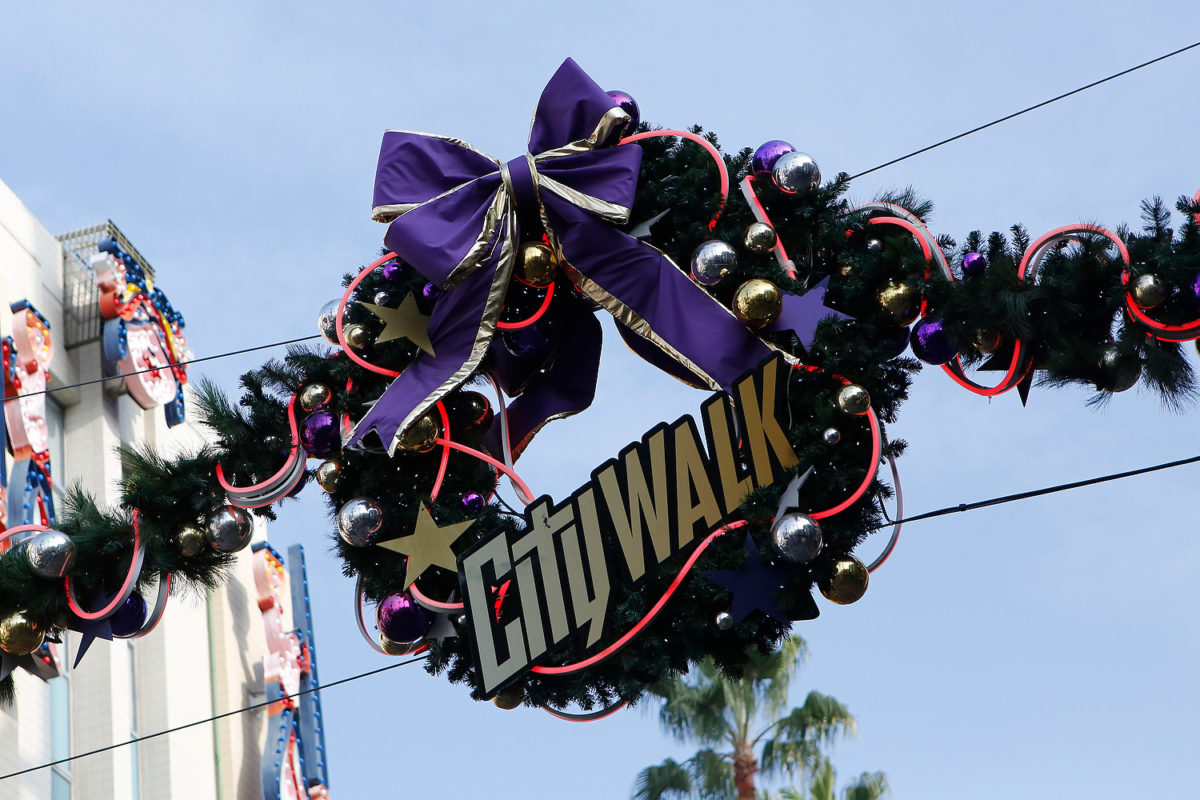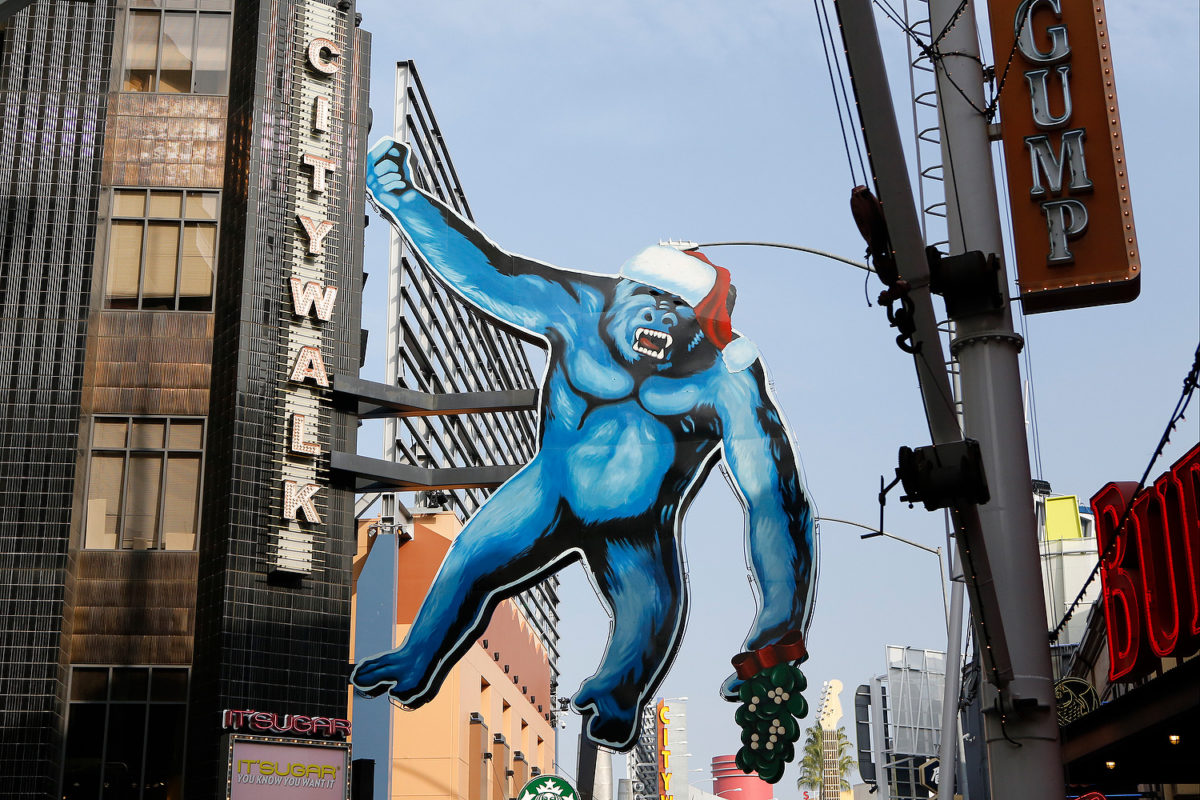 King Kong dons his Santa hat for your Hollywood close-up and a towering Christmas Tree in front of the newly renovated Universal Cinema is the spot to say hi and take pictures with jolly Saint Nick.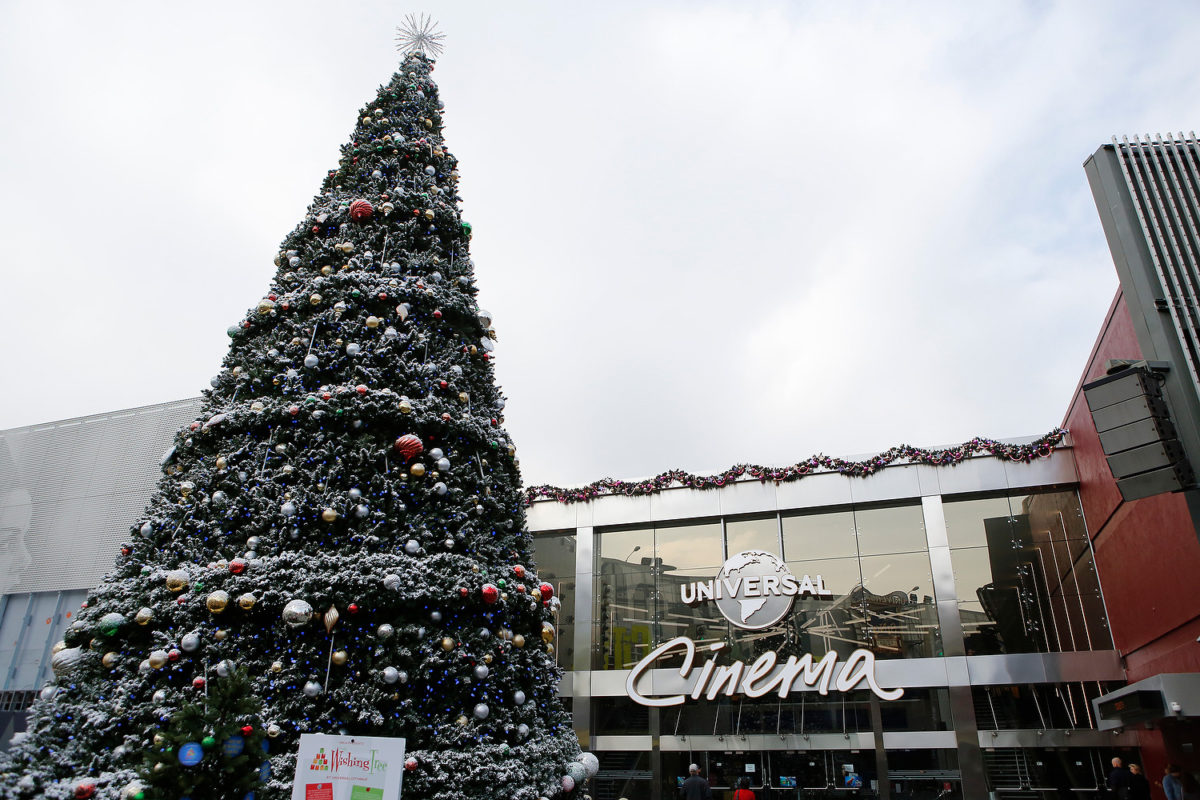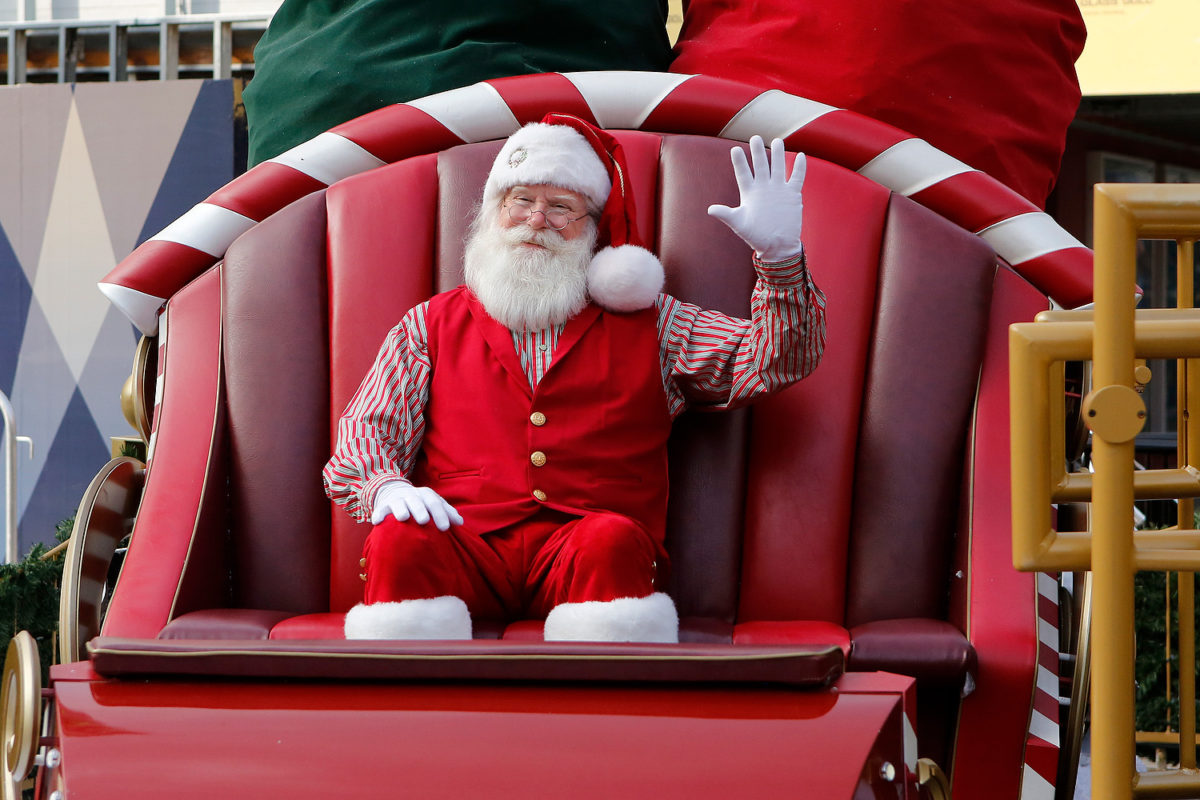 Universal Studios Hollywood
Throughout the park you can find a touch of the holiday season. Characters like Curious George and many others are dressed in their Christmas best, while the Despicable Me Minion Mayhem area is also decked.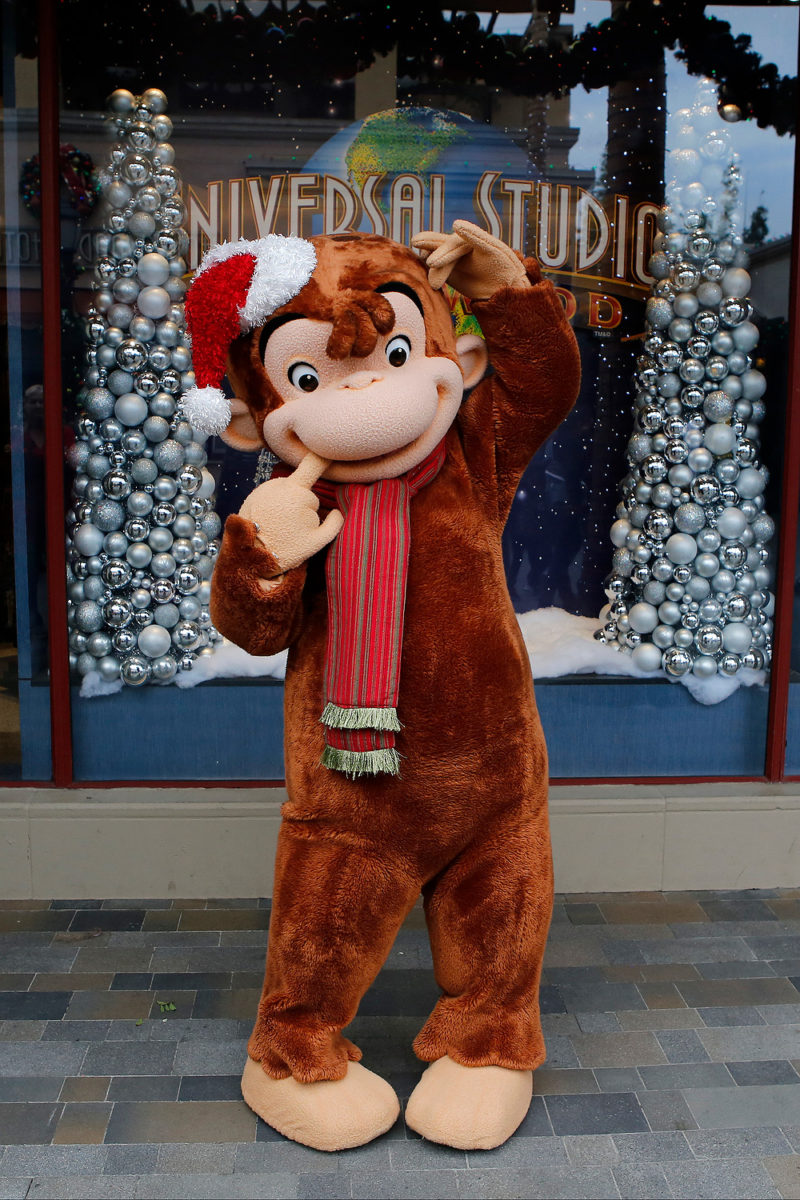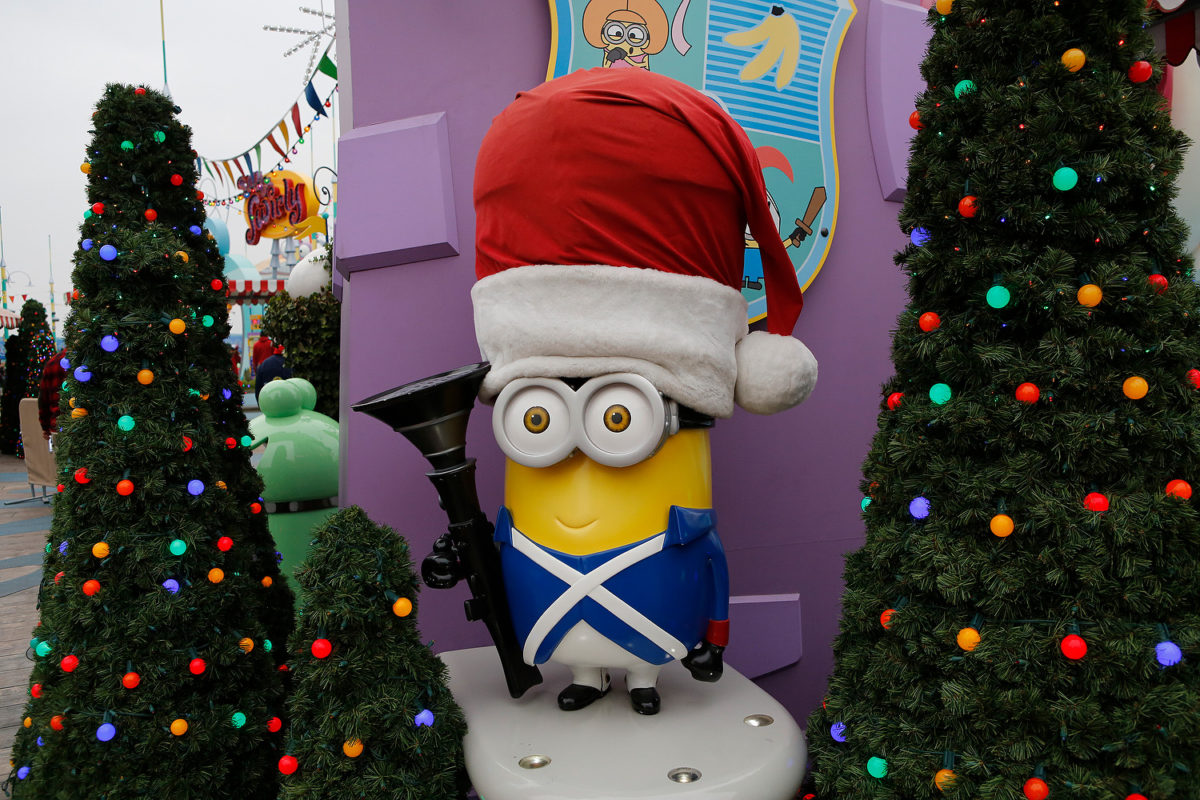 Hot Butterbeer is finally available at Three Broomsticks within The Wizarding World of Harry Potter! The seasonal drink might possibly be the greatest version of Butterbeer offered in the park, although we still love regular and frozen Butterbeer too.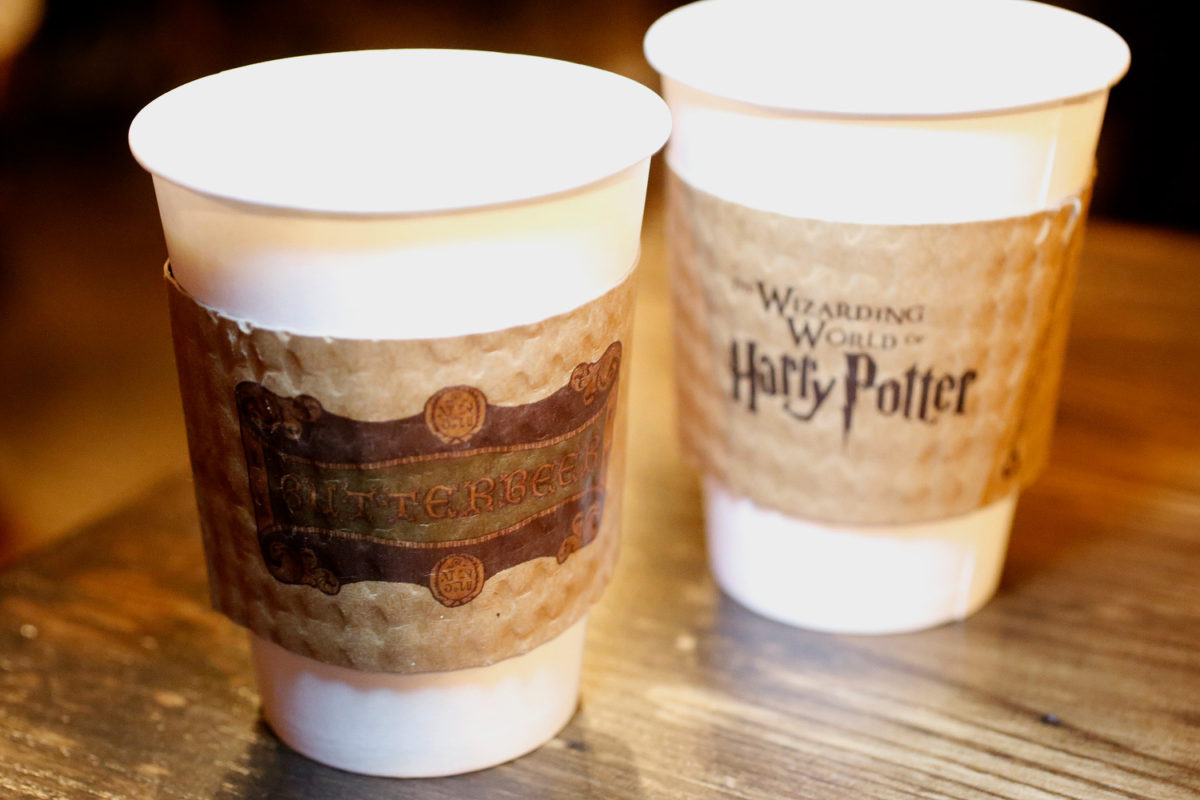 GRINCHMAS
How the Grinch Stole Christmas by Dr. Seuss has become a Christmas tradition for generations, and thanks to the popular Universal film of the same name, it has become a property that Universal Studios Hollywood has expertly expanded into its parks with a variety of activities for the entire family. Taking place within Universal Plaza, it can be a cluttering experience with all the people, but it's not too difficult to navigate once you get your bearings.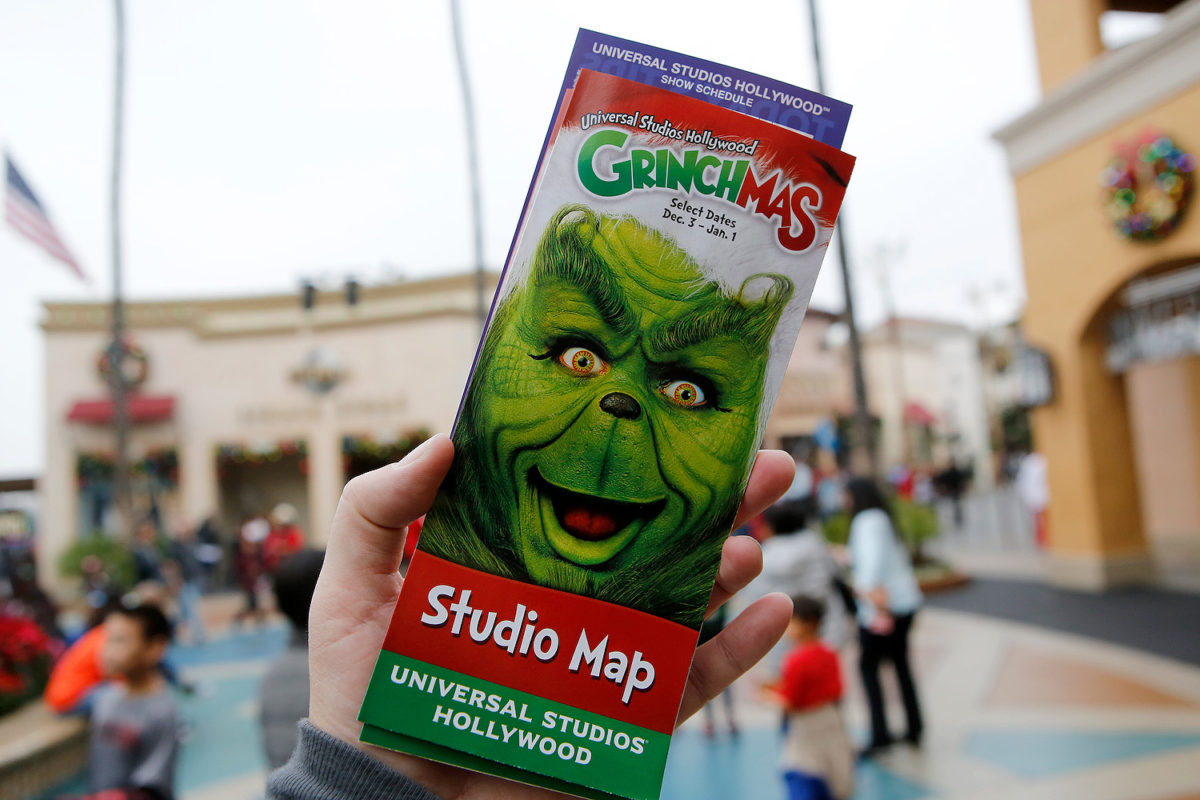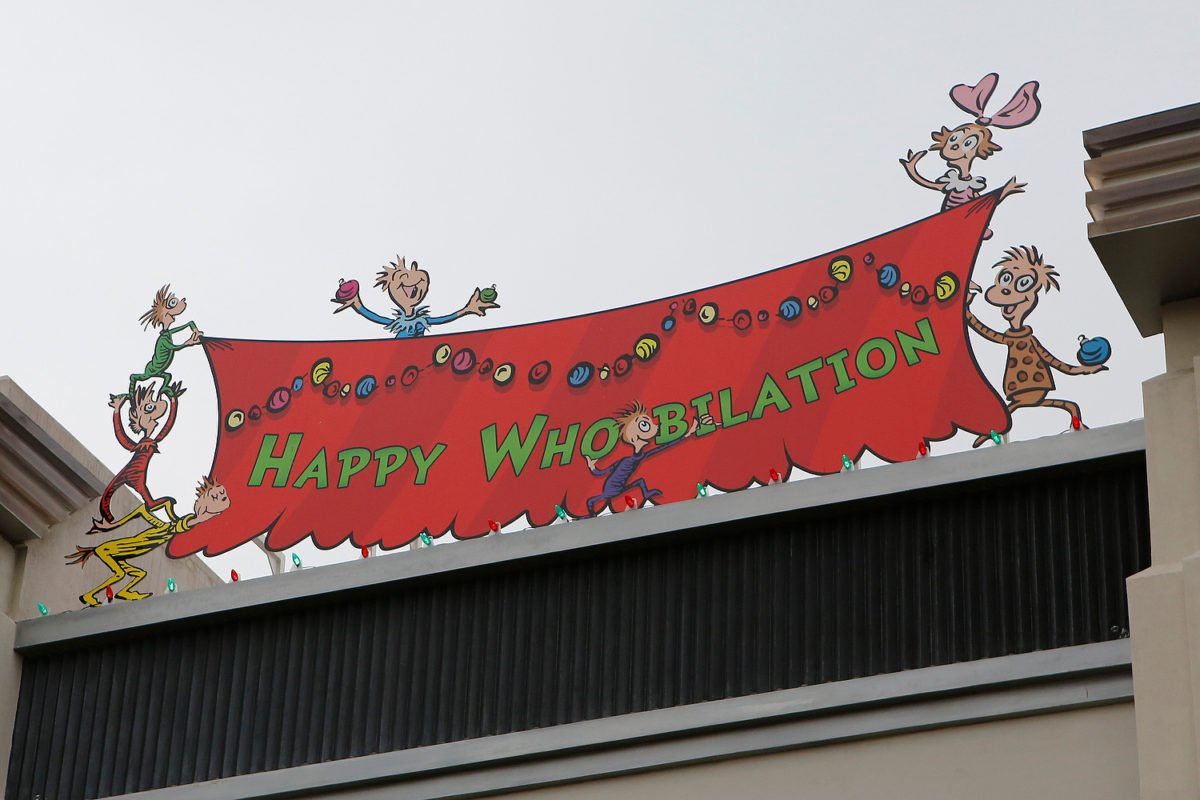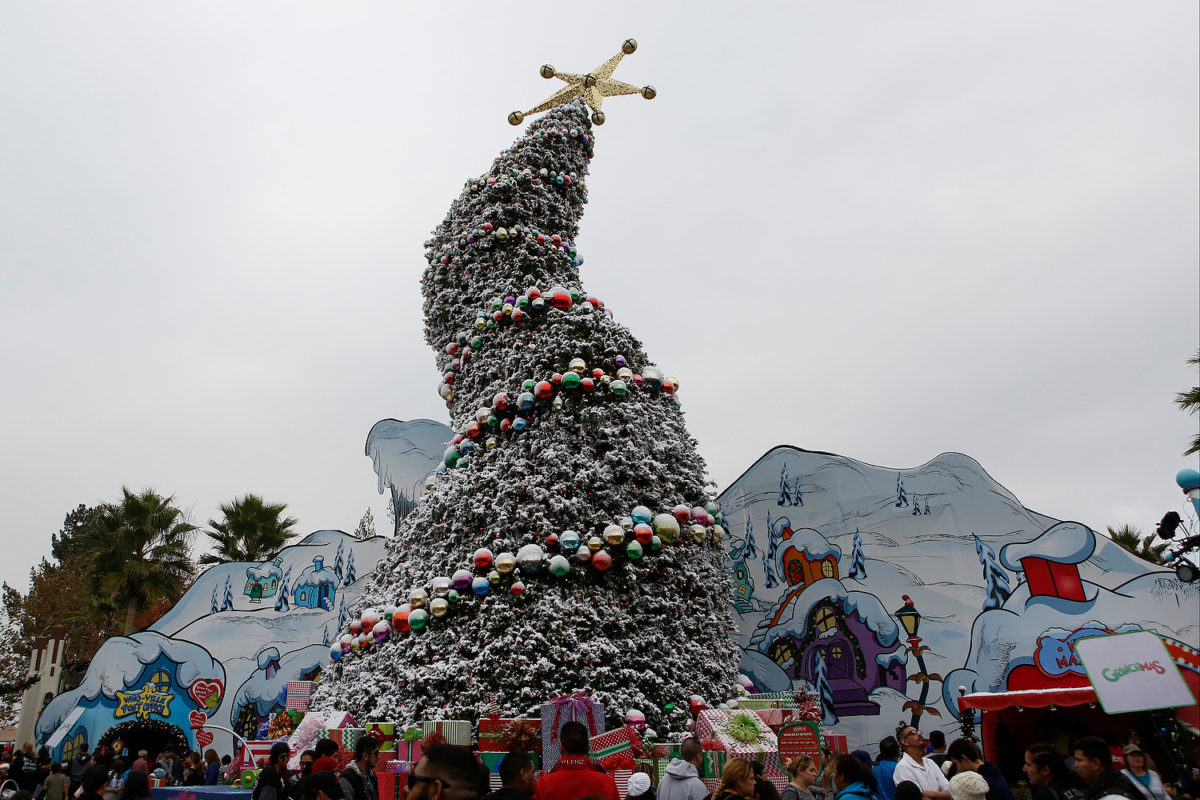 One of the more interesting aspects of Grinchmas is that it doesn't stick to either the classic Dr Seuss hand drawn version nor the more polished Jim Carrey film. It's in an odd way a celebration of both concepts and it works. The flat backdrops and signage throughout the Grinchmas area pays homage to the classic drawings of Dr Seuss, but the walk-around characters and performers are distinctively from the live action rendition.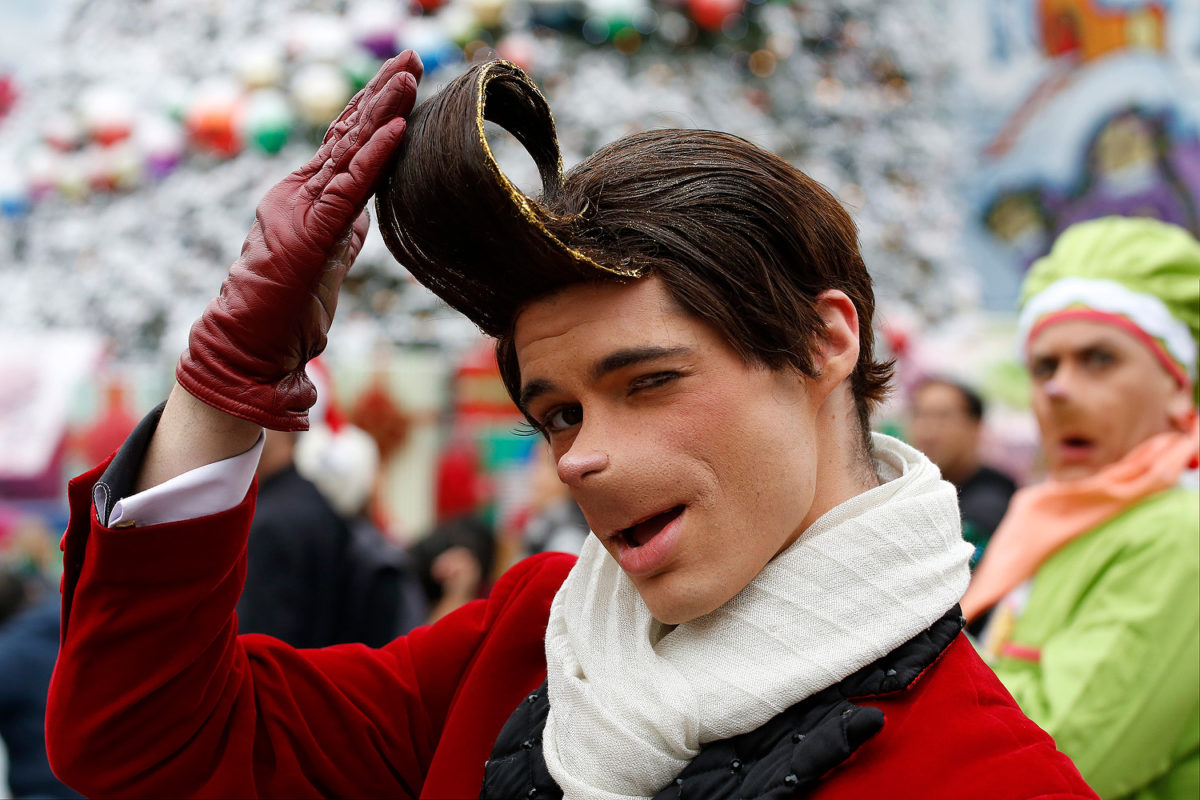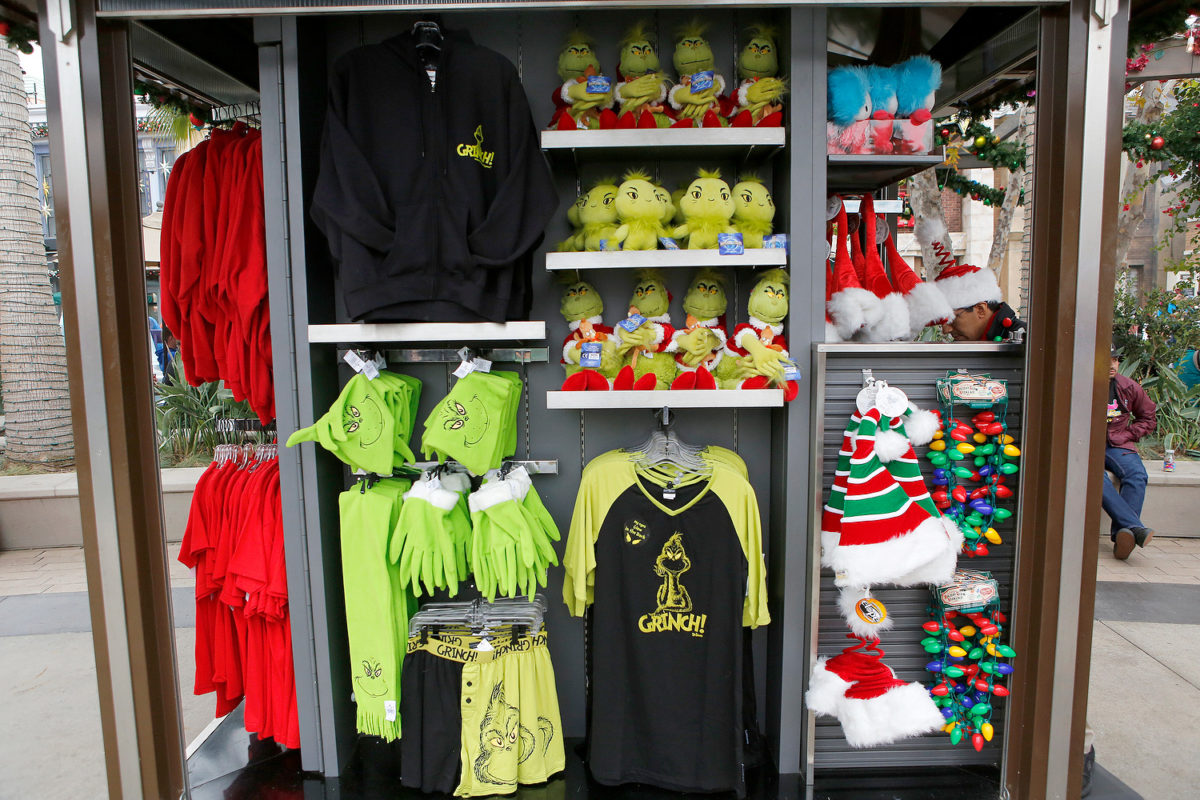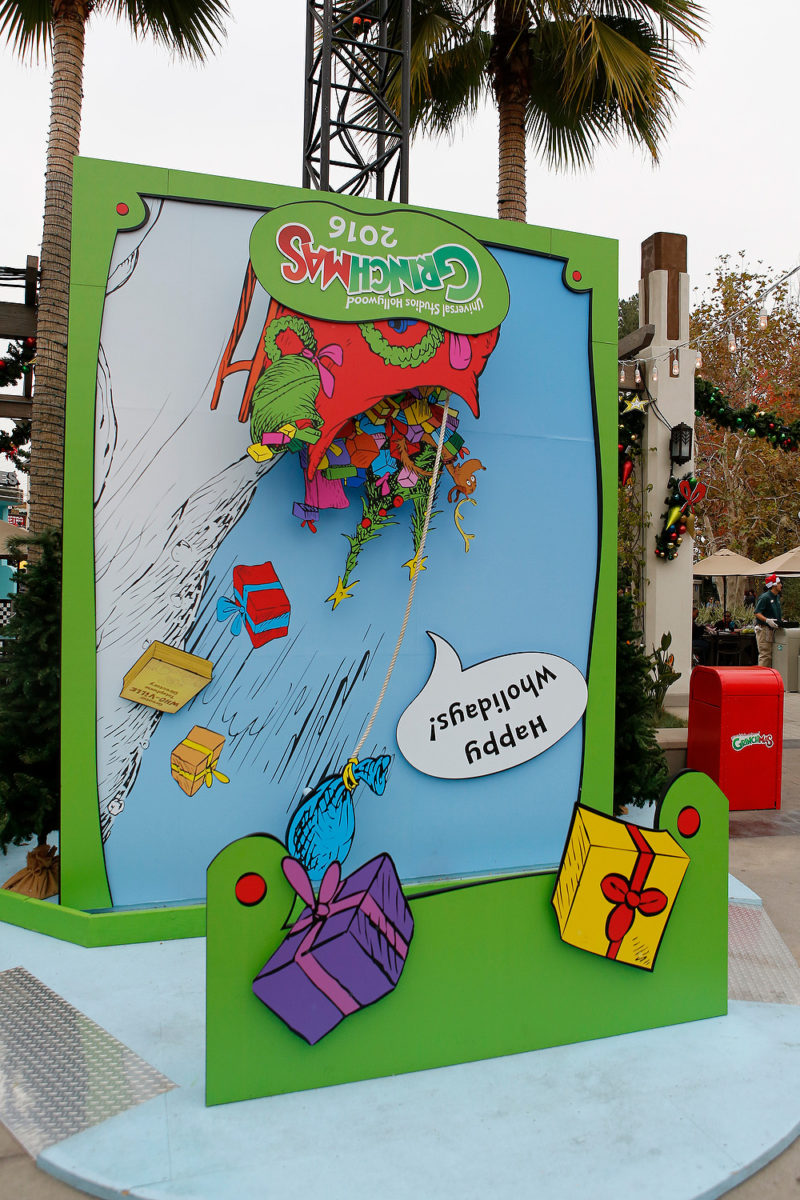 There's enough activities in the area that can take up a good portion of your day, and if you're a Annual Passholder, it might be a good idea! For starters, two different meet & greets for you and your loved ones to take photos with require a line-up, but there's plenty of citizens of Whoville who are happy to pose for photos whenever they have a moment. You can Meet the Grinch at the Tree-Lot or you can meet his furry dog friend Max, who is a well-trained dog. While the line for Max the dog wasn't terribly long, the wait for Grinch ballooned to 45 minutes. The makeup on the Grinch and other whovilians is really quite impressive!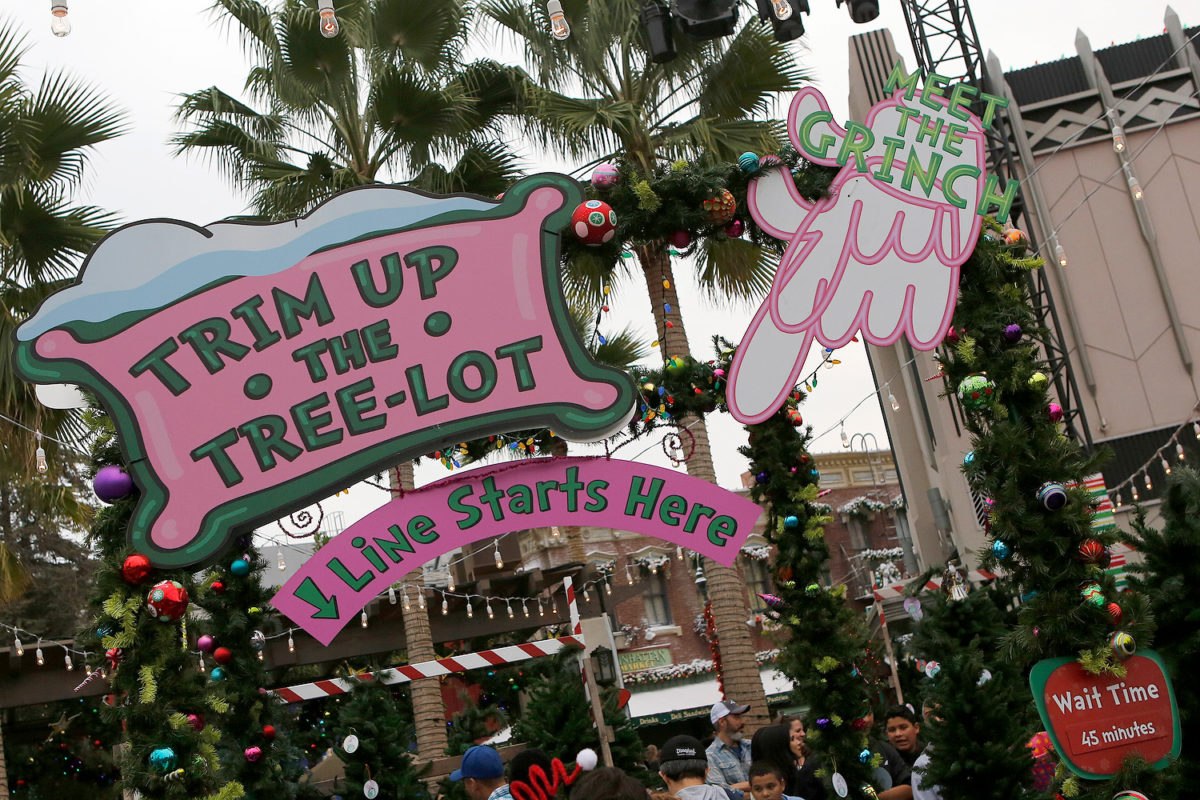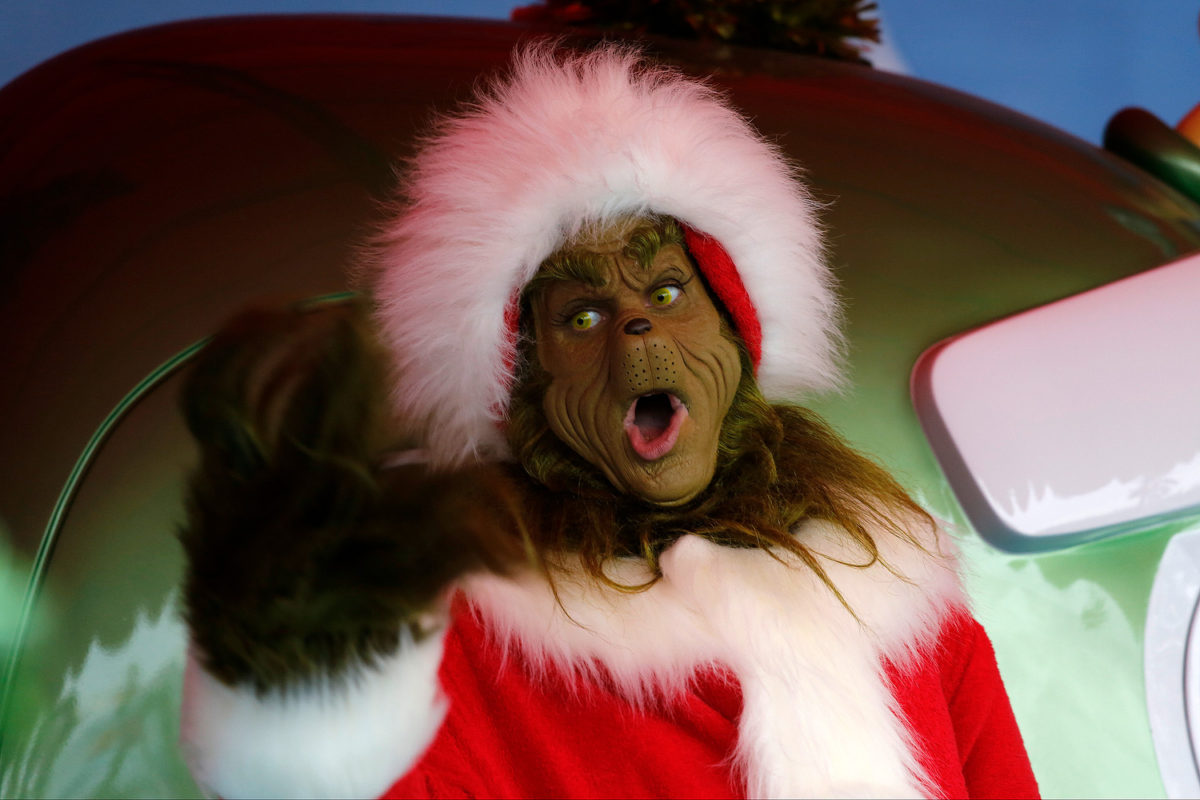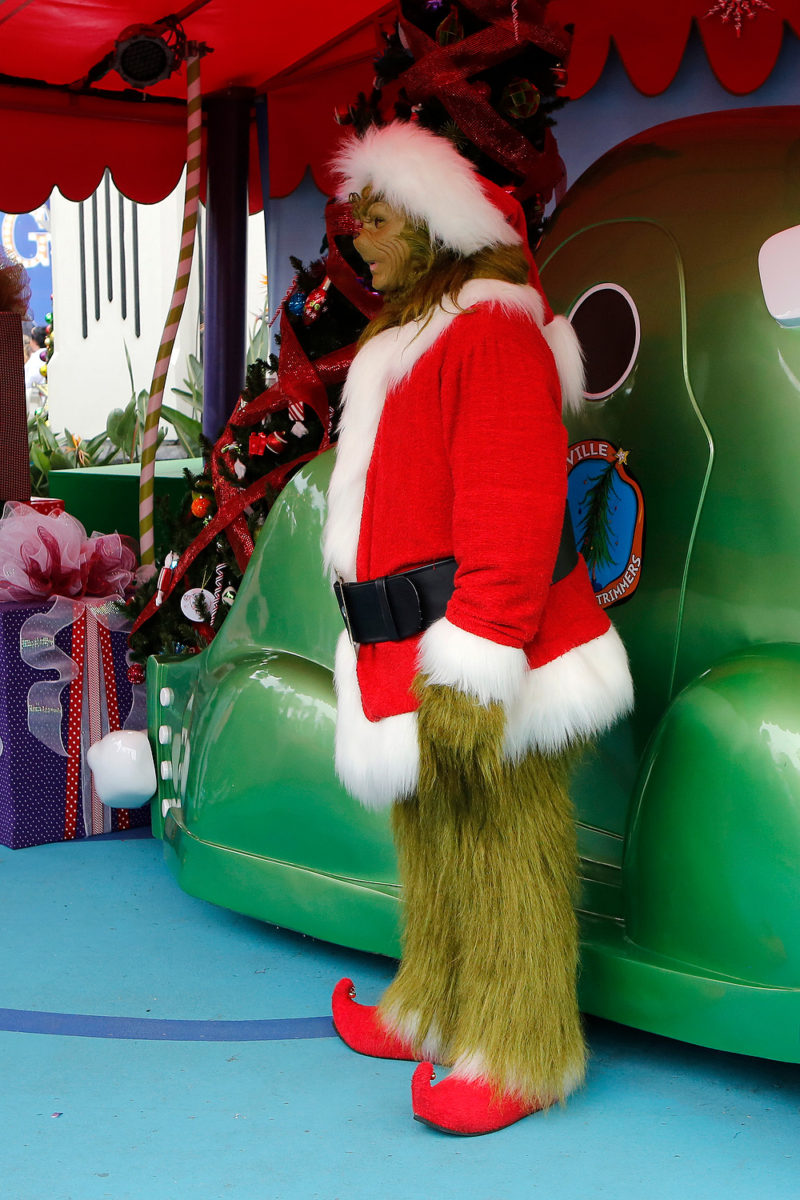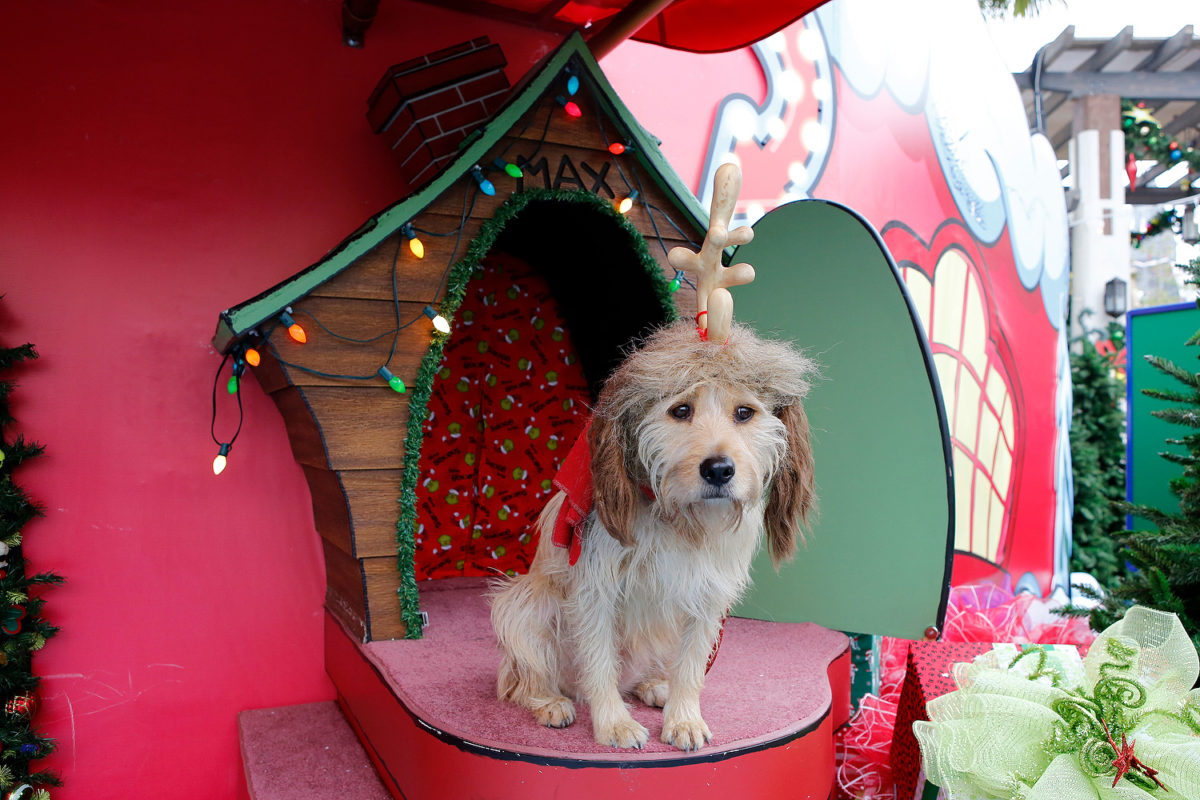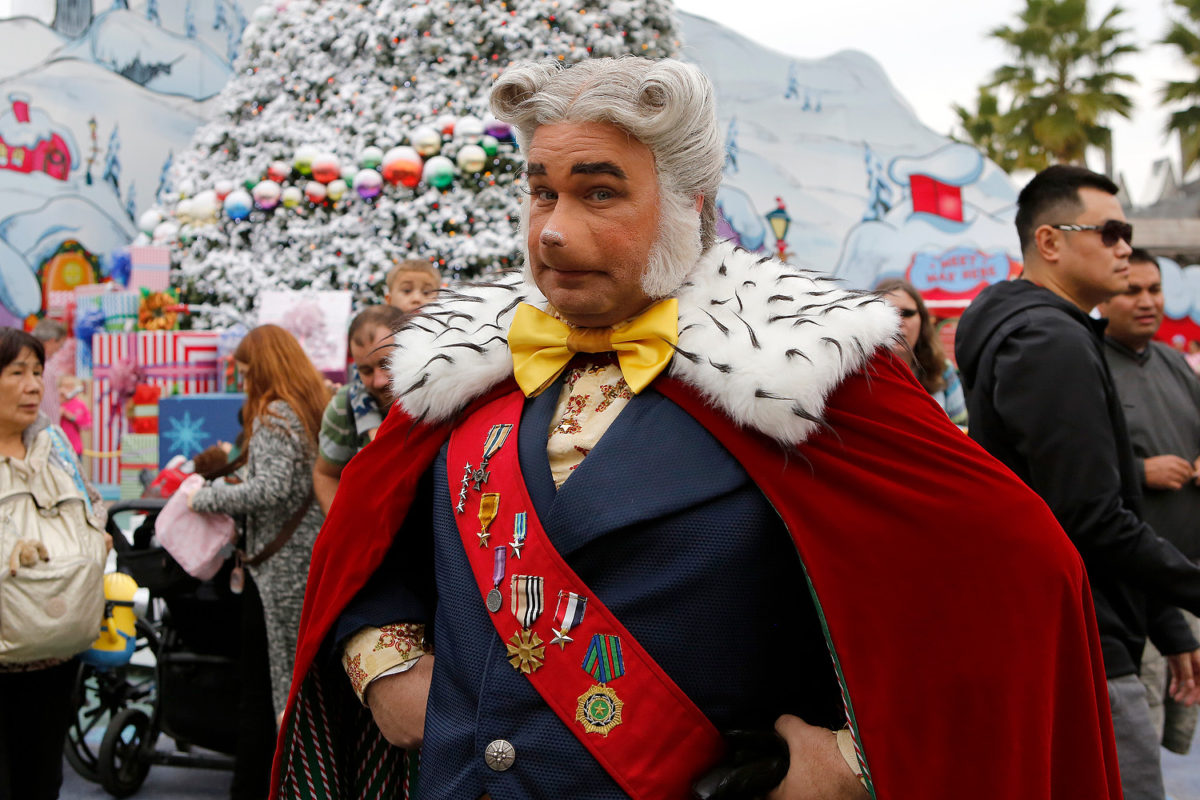 At the Whoville Post Office, you can grow your heart 3 sizes by sending a postcard to the Grinch. Simply tell the Grinch about three good deeds you've done and a book will be donated to a child in a community of your choosing! It's a win-win!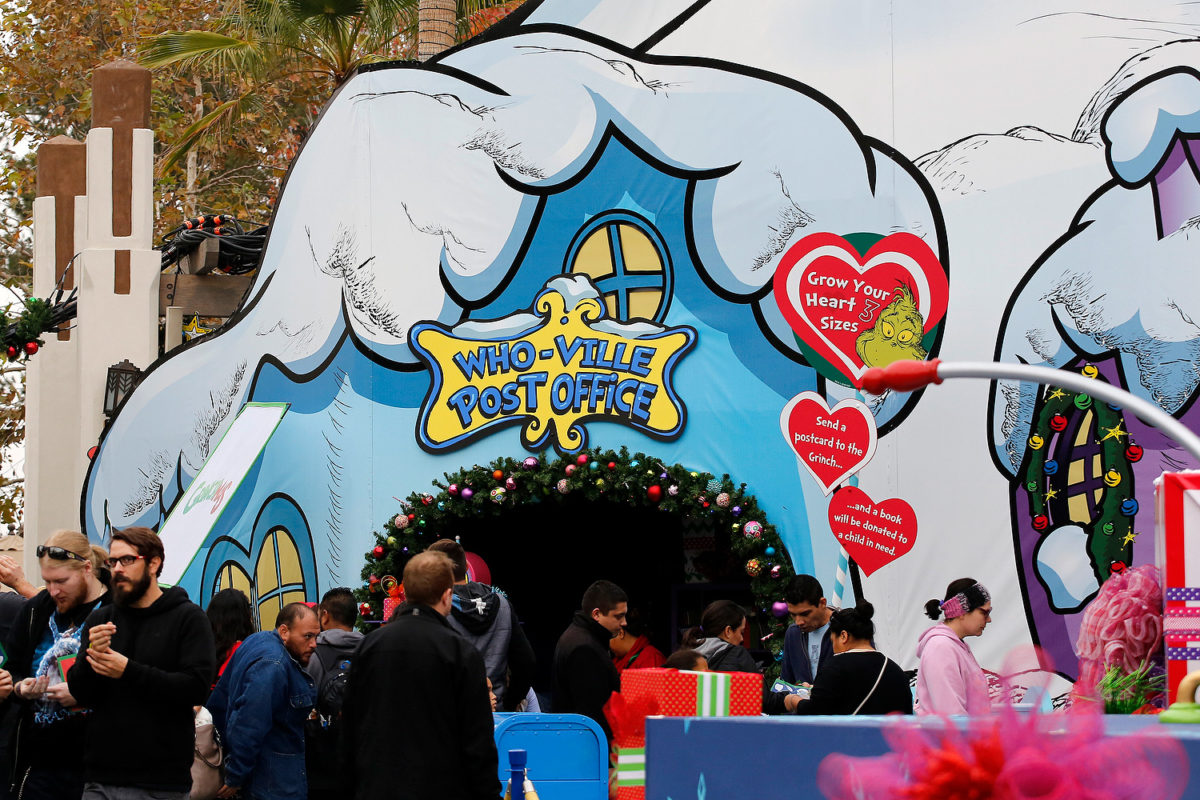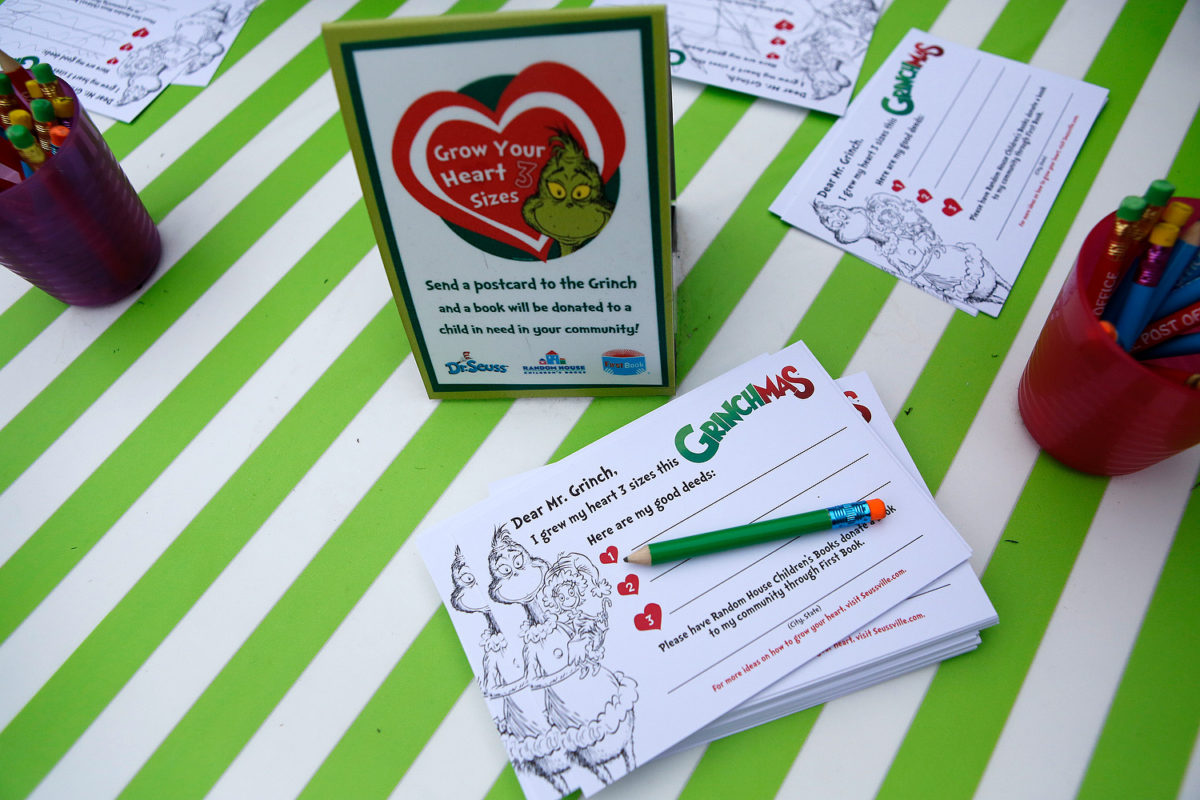 Kids can also partake in a small Scavenger Hunt in the area.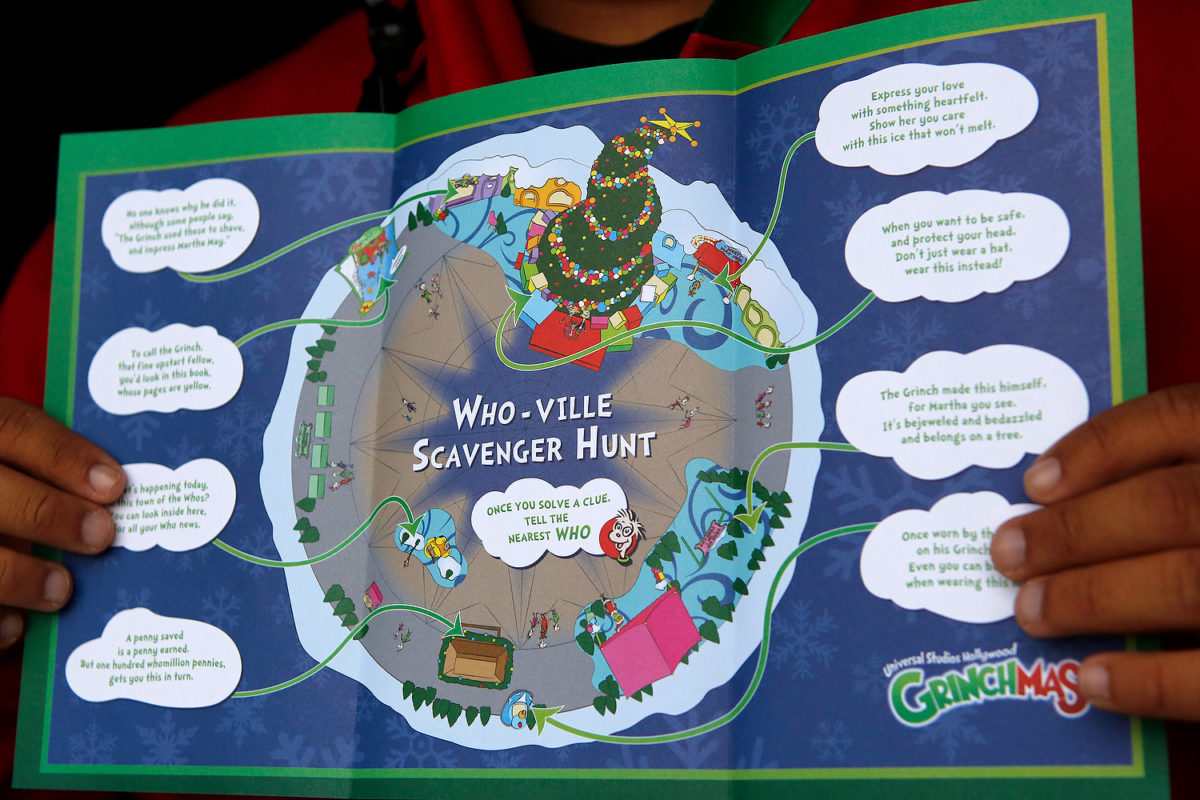 Three different acts take place on the main stage: Story Time with Cindy-Lou (narration of Dr Seuss' classic story), Martha May and the Who-Dolls (singing and choreography), and The Wholiday Singers (acapella singers). All three shows have times throughout the day, some into the evening. You can also catch many of the performers interacting with guests before and after their show.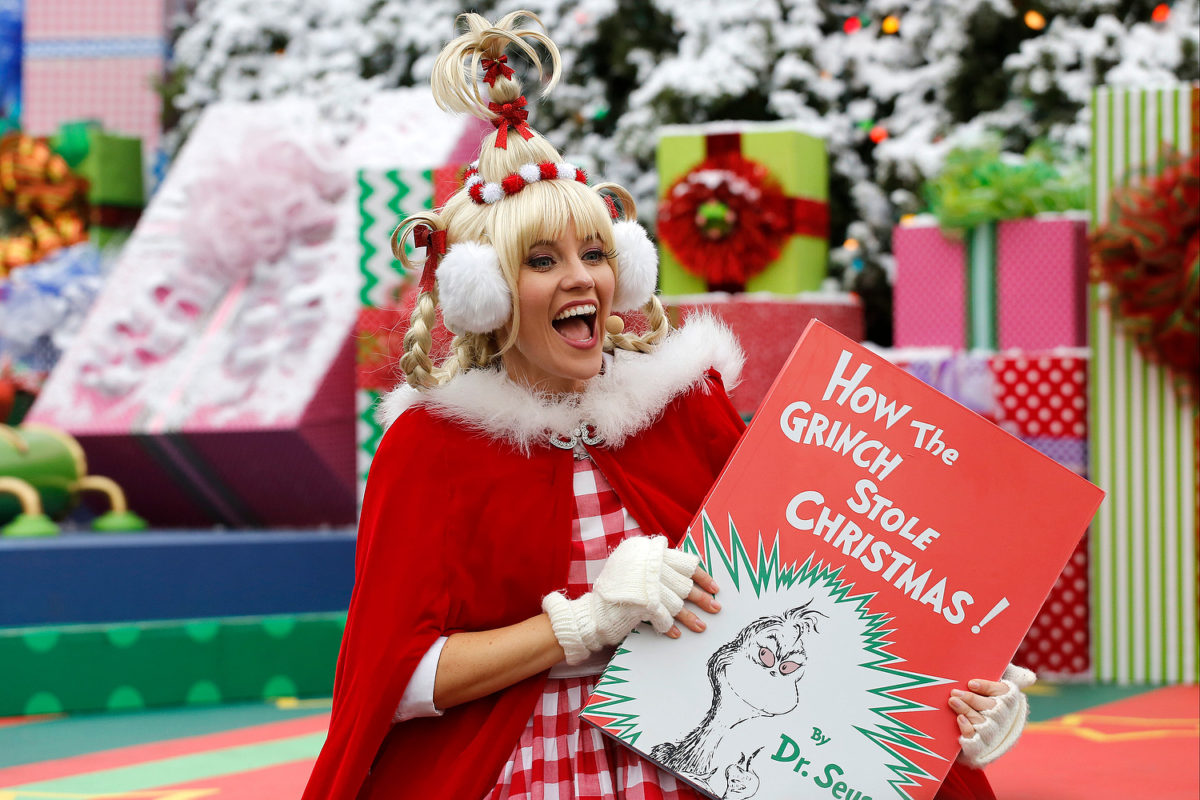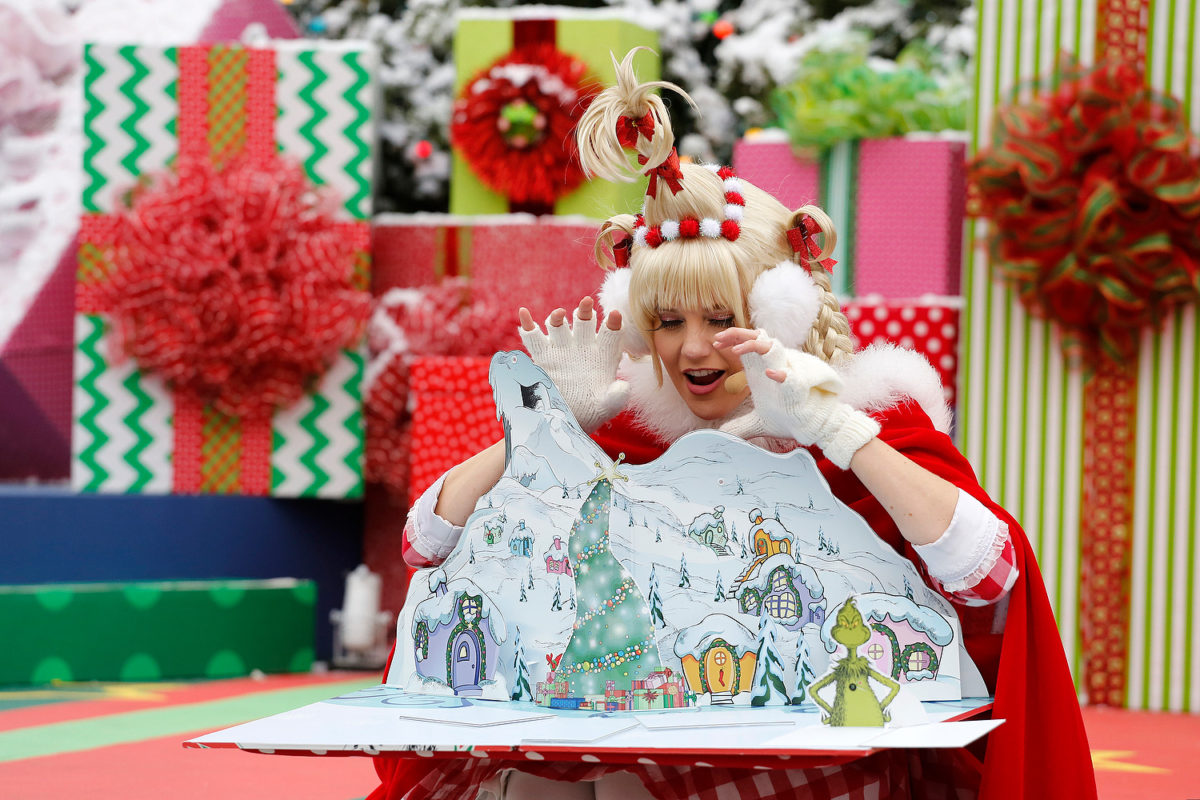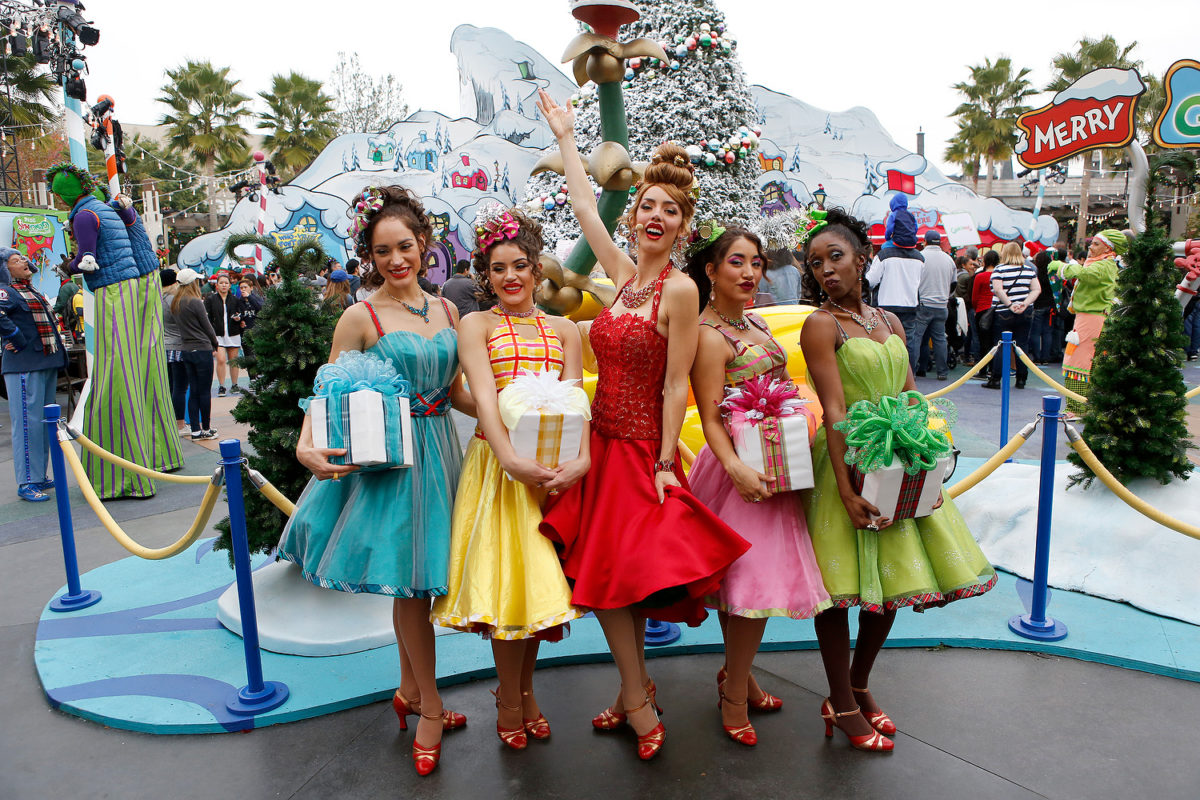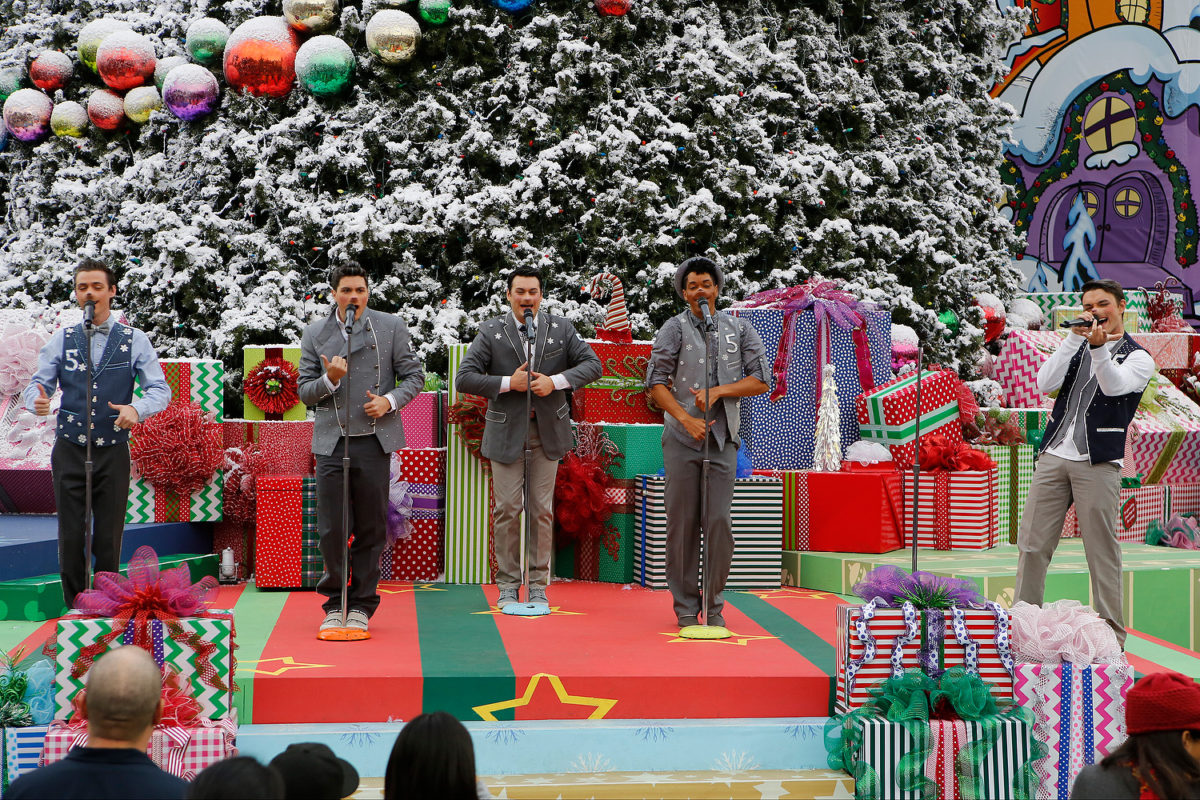 Studio Tour
Stepping away from Universal Plaza, the Grinchmas celebration also takes place on the backlot, experienced only on the Studio Tour. As your tram passes by the Whoville set from the film, Whoville citizens and The Grinch put on a song and dance number. It doesn't take long but it's always a pleasant touch during this time of year.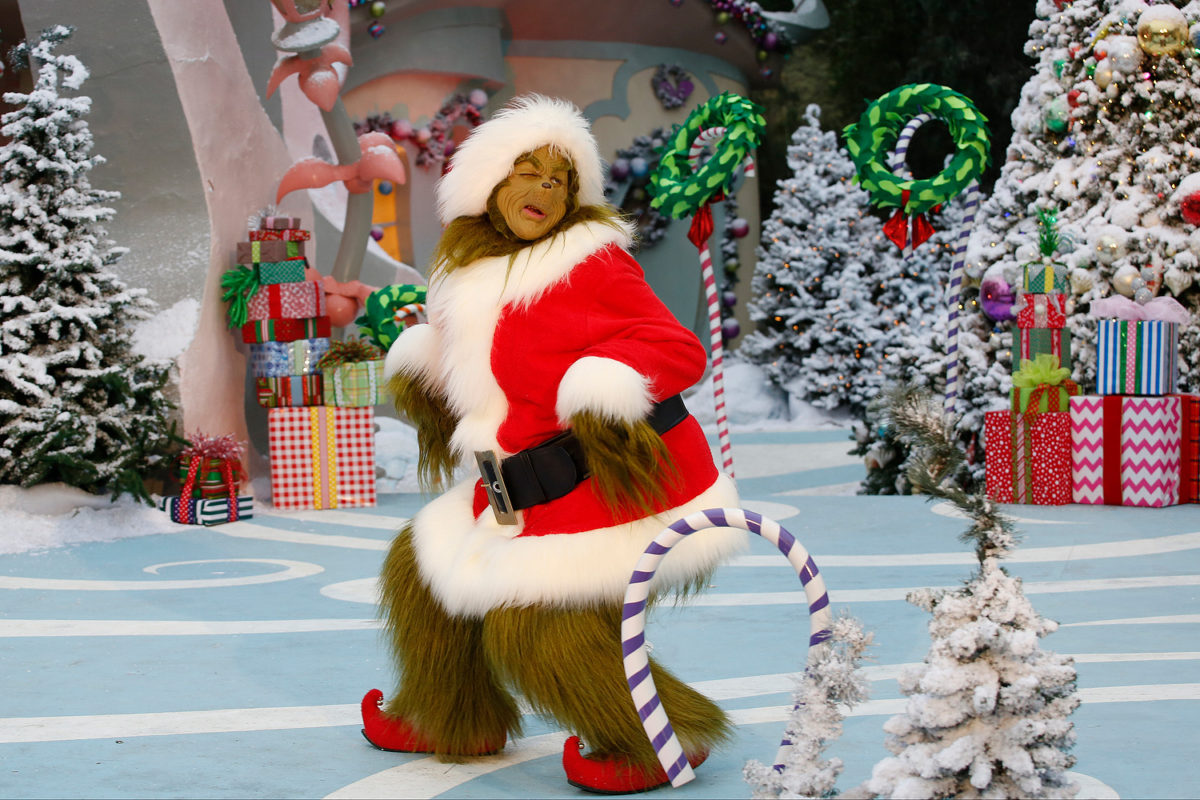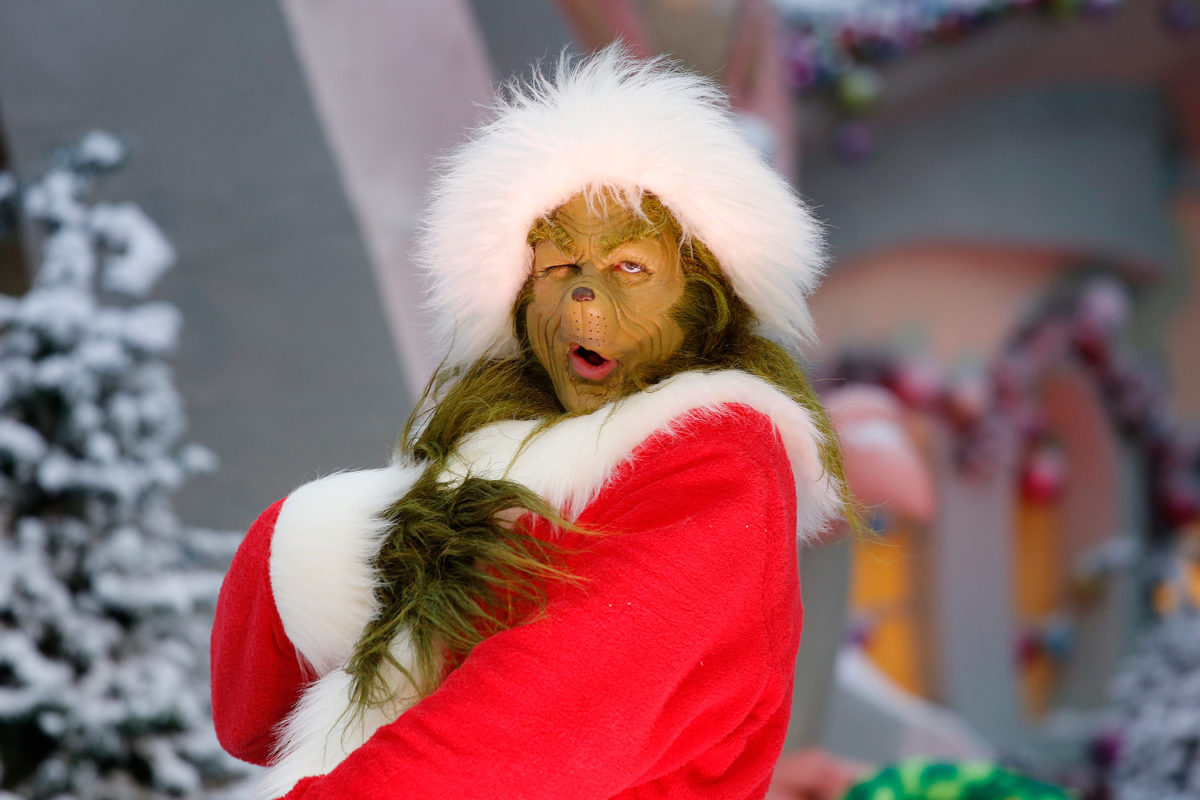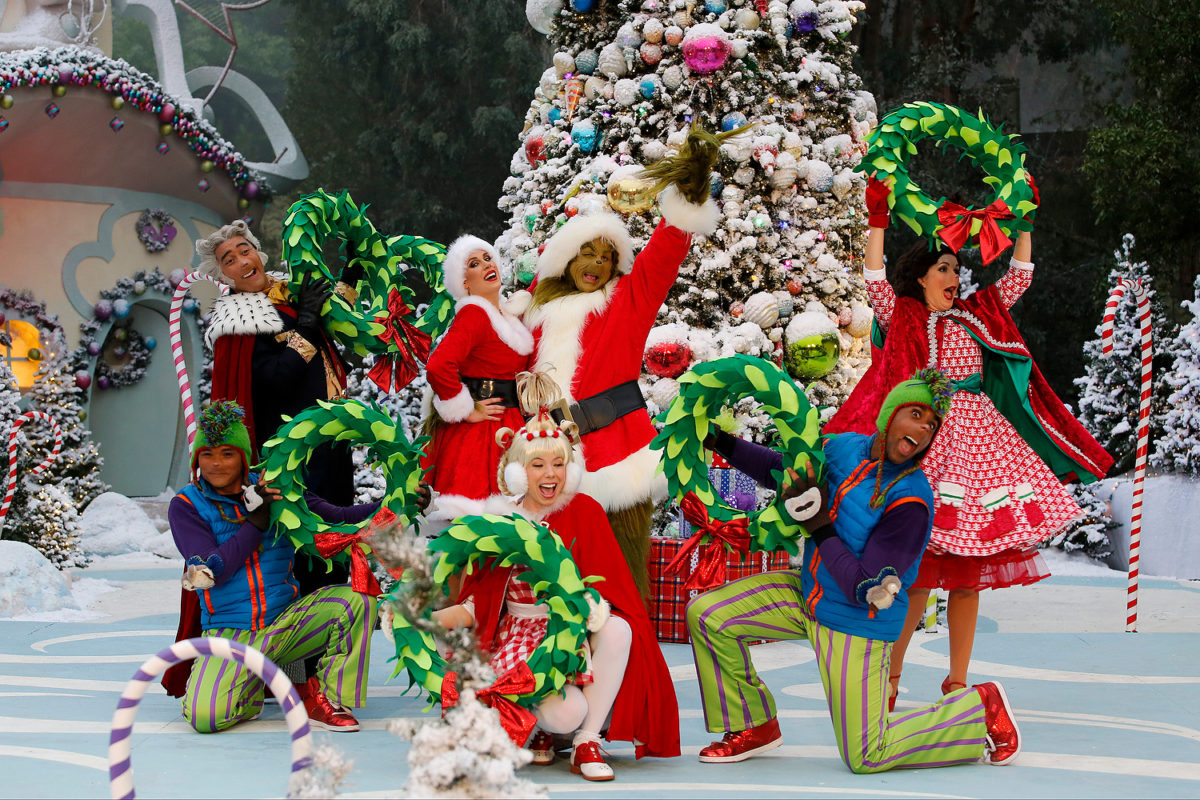 Wholiday Tree Lighting
The final must-see during Grinchmas is the Wholiday Tree Lighting which occurs every half hour starting at 5:30, so if you miss the first show there'll be plenty more times to experience. The whole ordeal only lasts about 3 minutes but it is good fun. All of the Whoville citizens come out for this event and while it does fill up pretty quick, the performers all do a decent job entertaining while you wait.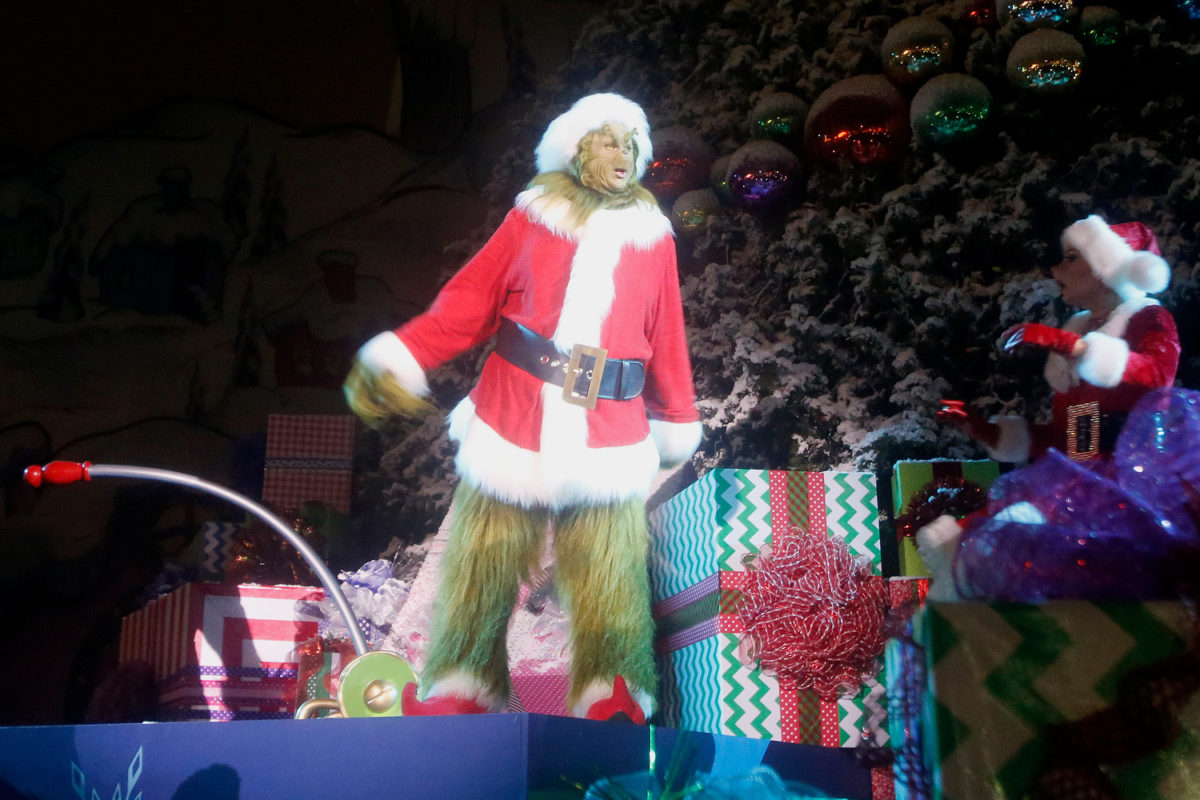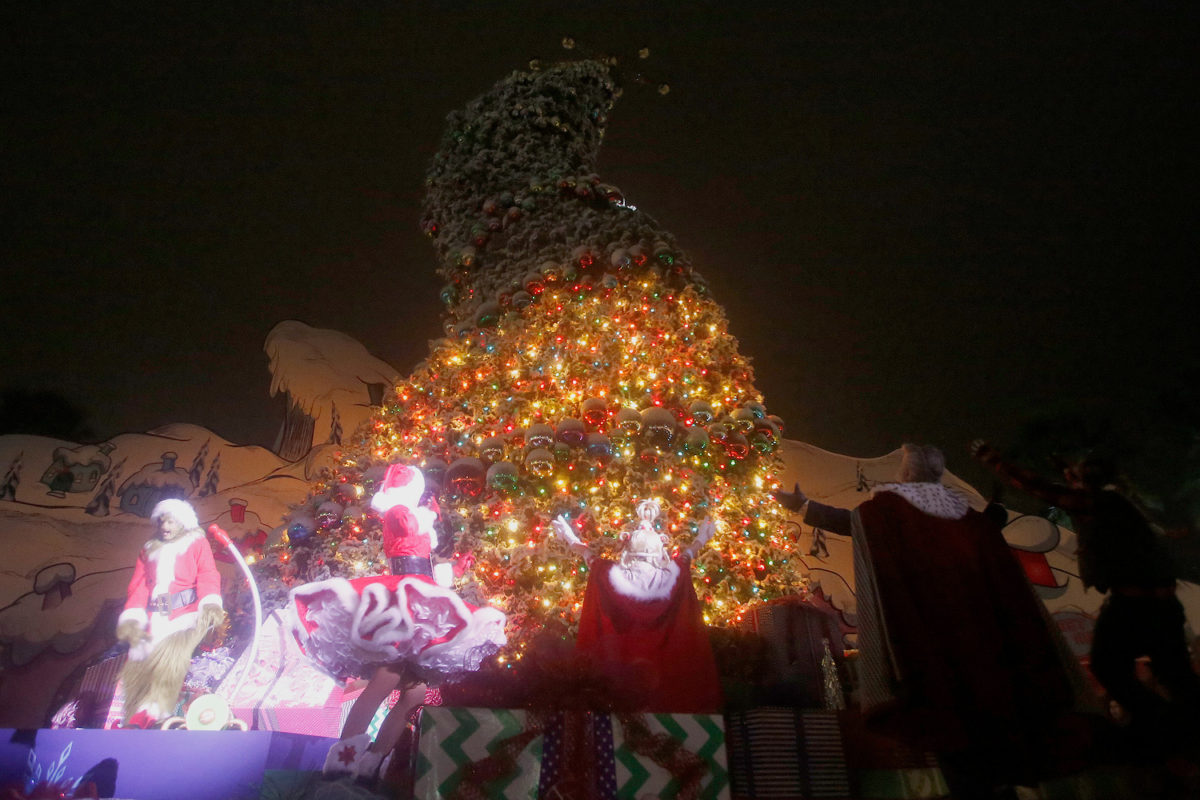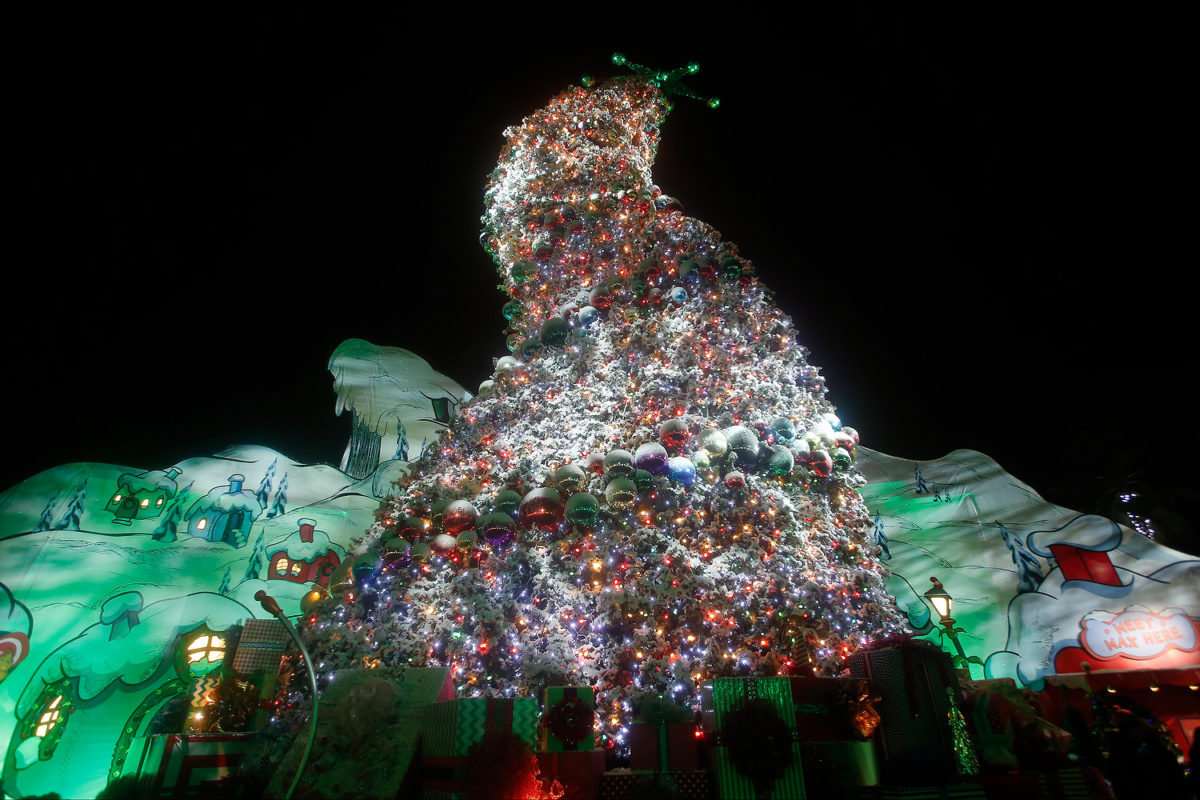 If you're looking for an alternative holiday outing this year, Universal Studios Hollywood is a fun way to spend it. With so much new this year including Wizarding World of Harry Potter, The Walking Dead Attraction, and Grinchmas, the largest movie studio / theme park has a lot to offer.
Grinchmas can be experienced daily from December 16th through January 1, 2017.
Photography by David Yeh