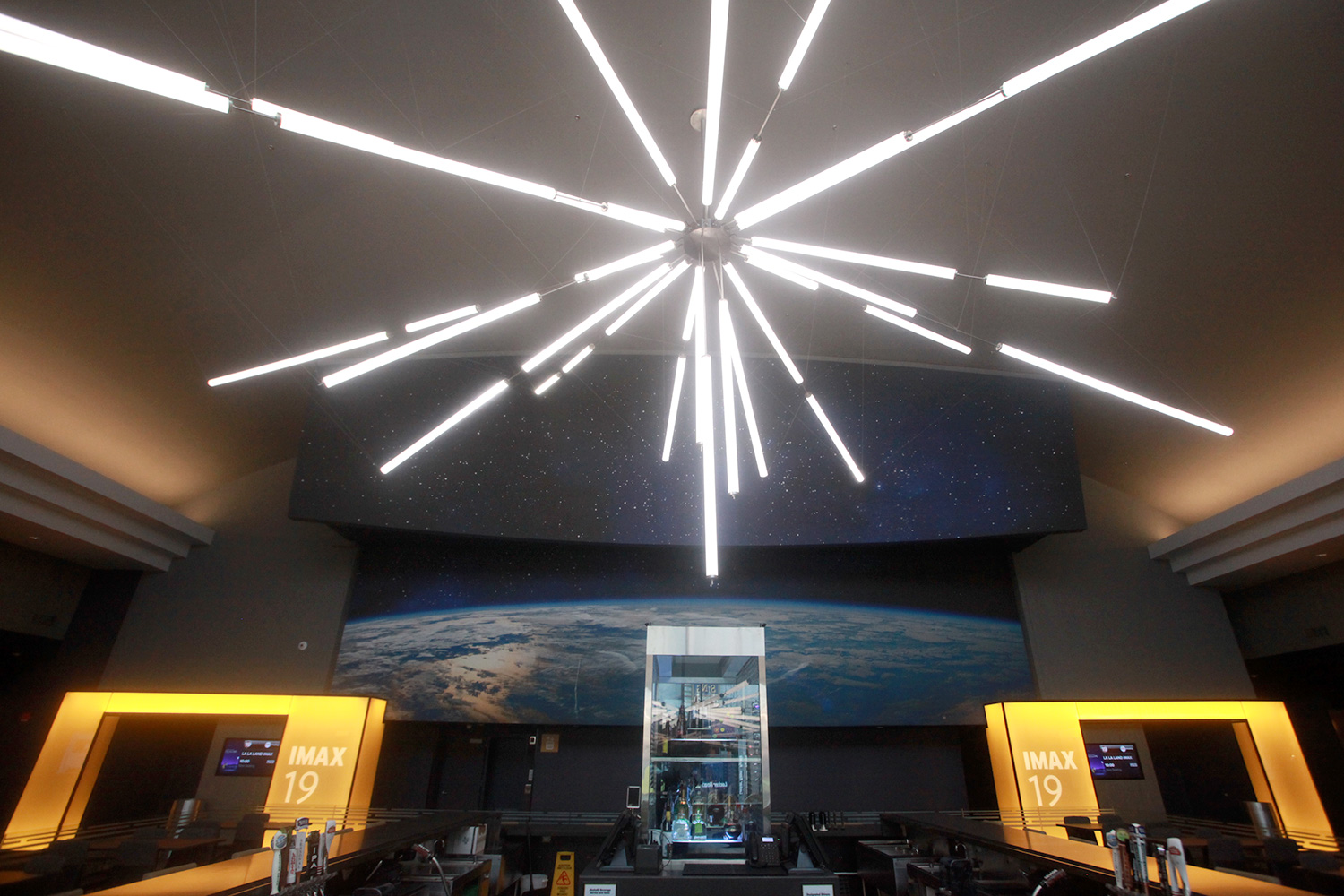 Nathaniel Maloney
The All-New-State-of-the-Art Universal Cinemas
February 7, 2017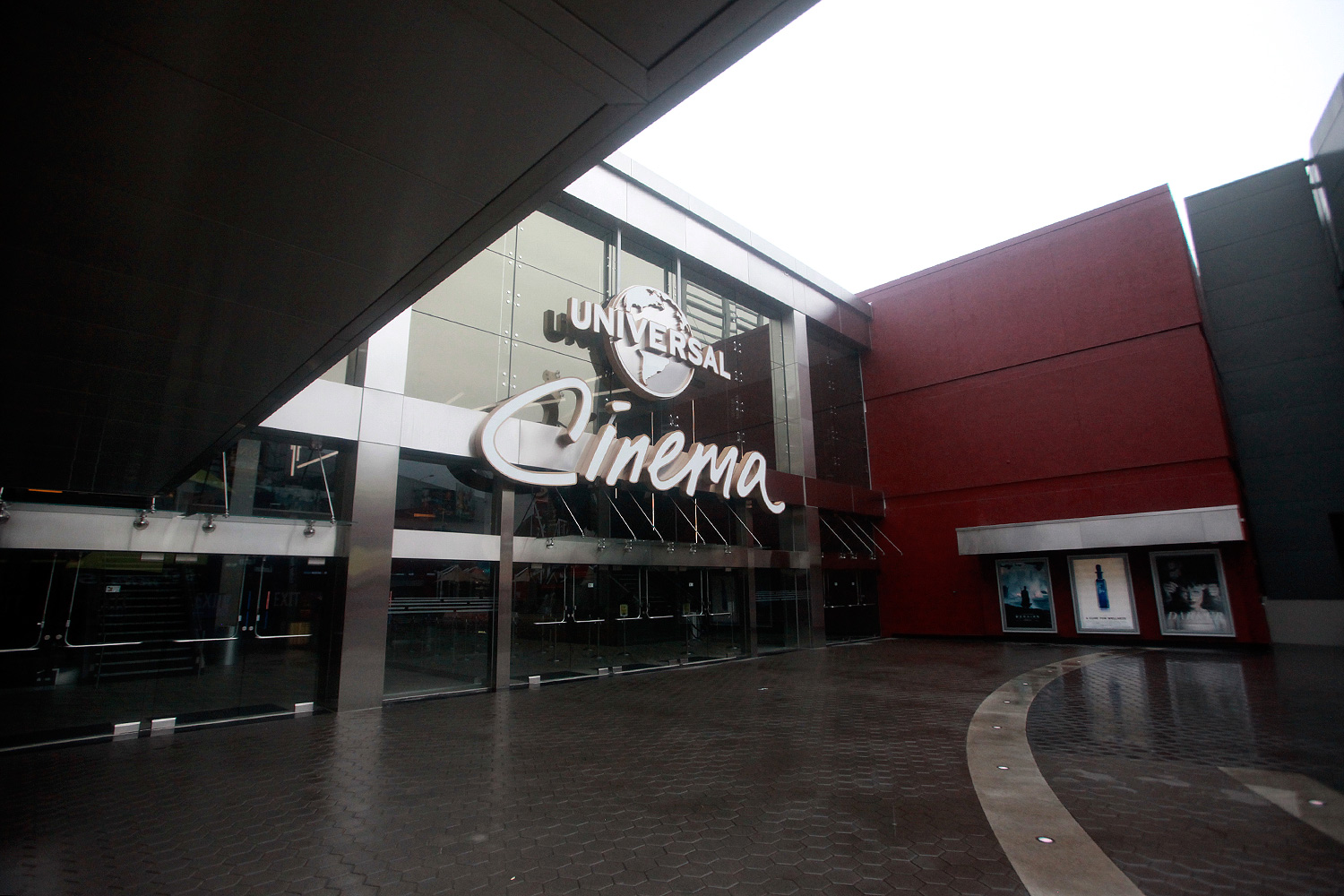 The AMC Theatre's location at Universal Citywalk in Los Angeles received a multi-million dollar upgrade in 2016, creating an all-new-state-of-the-art theater now dubbed: Universal Cinemas. The theater, which is still operated by AMC Theatres, remained open during a 9-month upgrade period, designed in a joint effort by Universal Creative and AMC Theatres. In addition to the IMAX theater, there are 18 screens that received complete remodels, including technologically advanced sight and sound achievements and deluxe recliner seats, equivalent to those found in Hollywood screening rooms. This is all part of the epic transformation that Universal Citywalk has been receiving and will continue to receive with new food locations opening this year.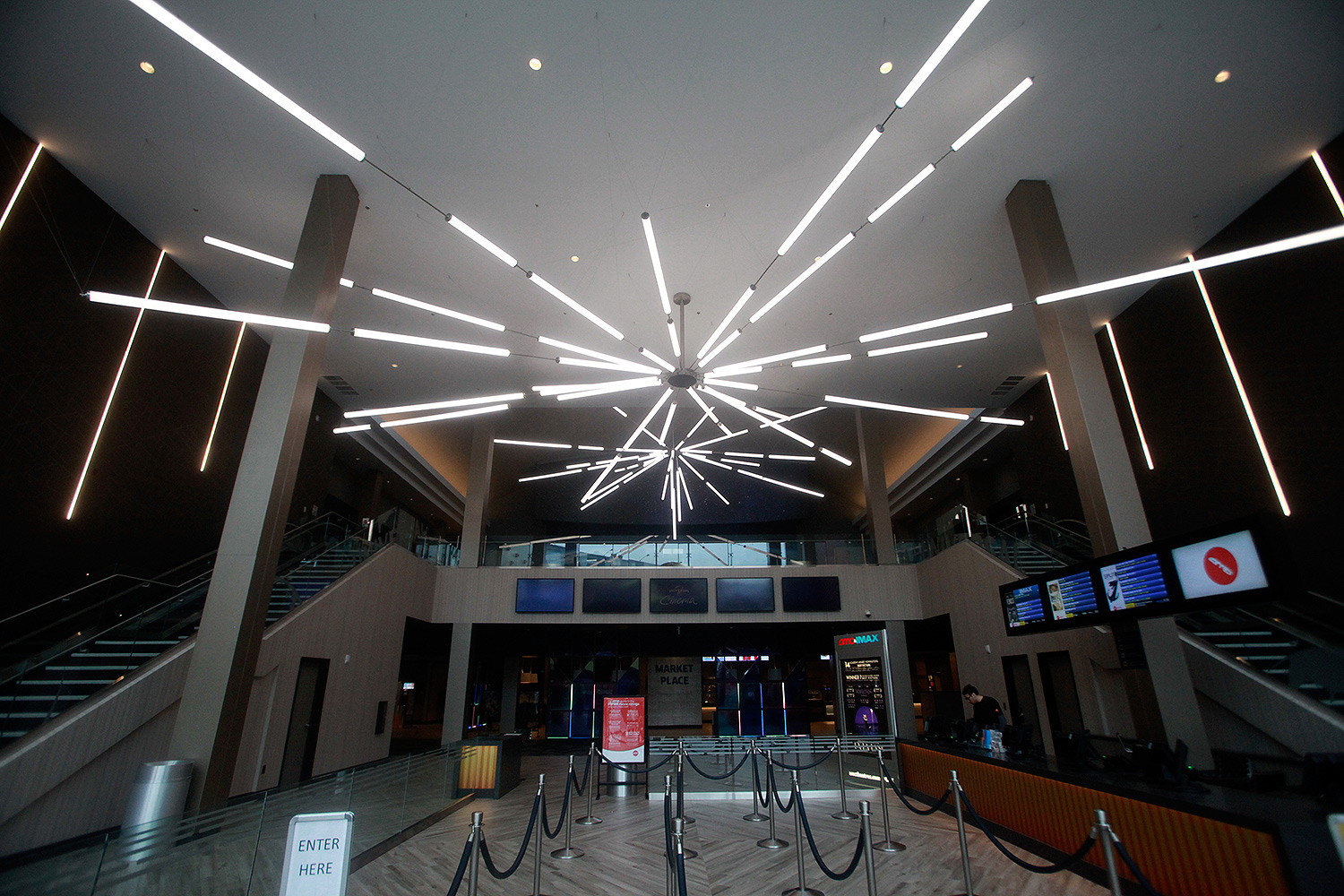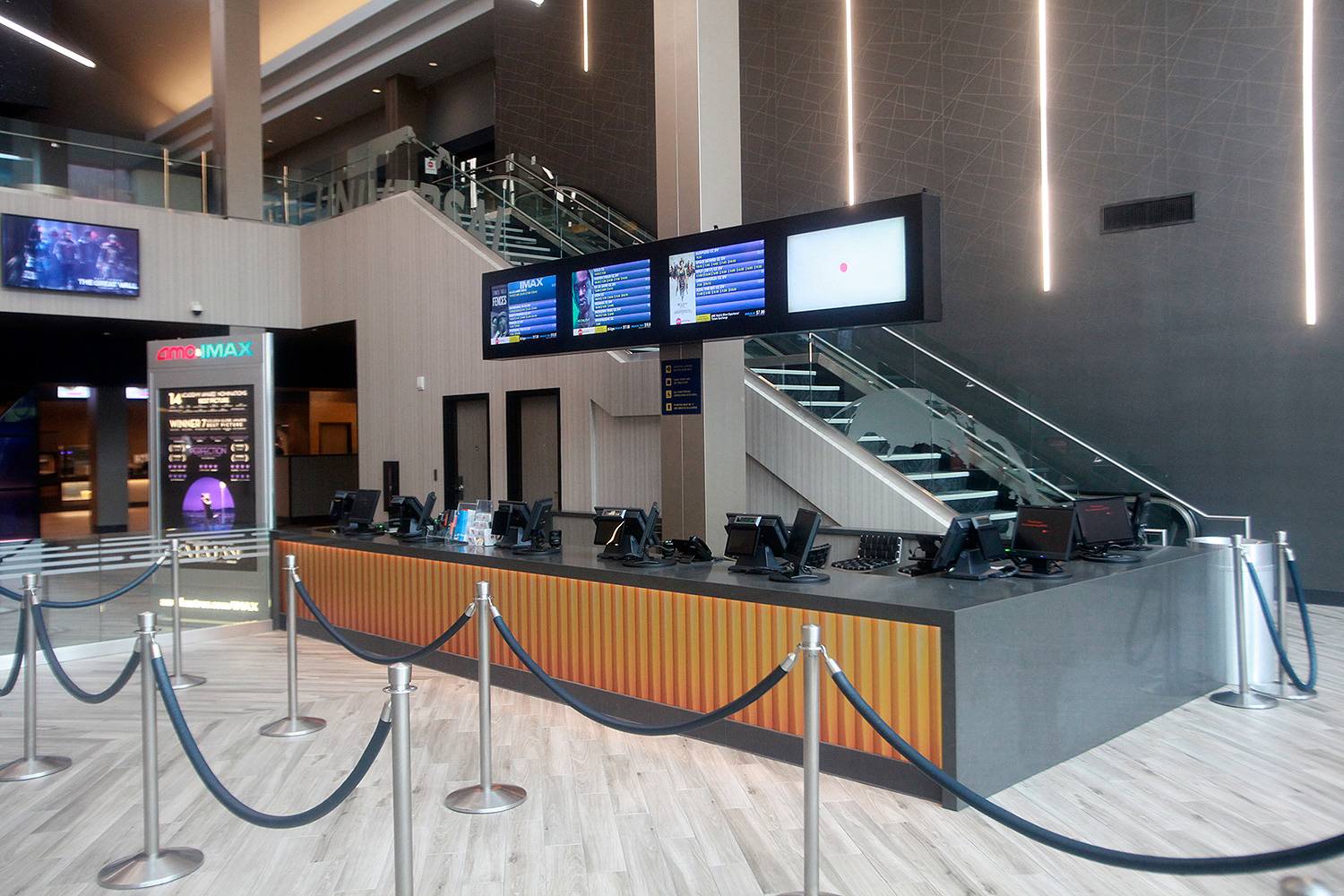 Concessions at Universal Cinemas will be a different experience thanks to the AMC Marketplace, where you can grab whatever you need and pay at the exit. The self-service experience features popcorn, gourmet foods, real fruit smoothies and café style coffees. I've personally not yet experienced this style of concessions before but I'm certainly intrigued.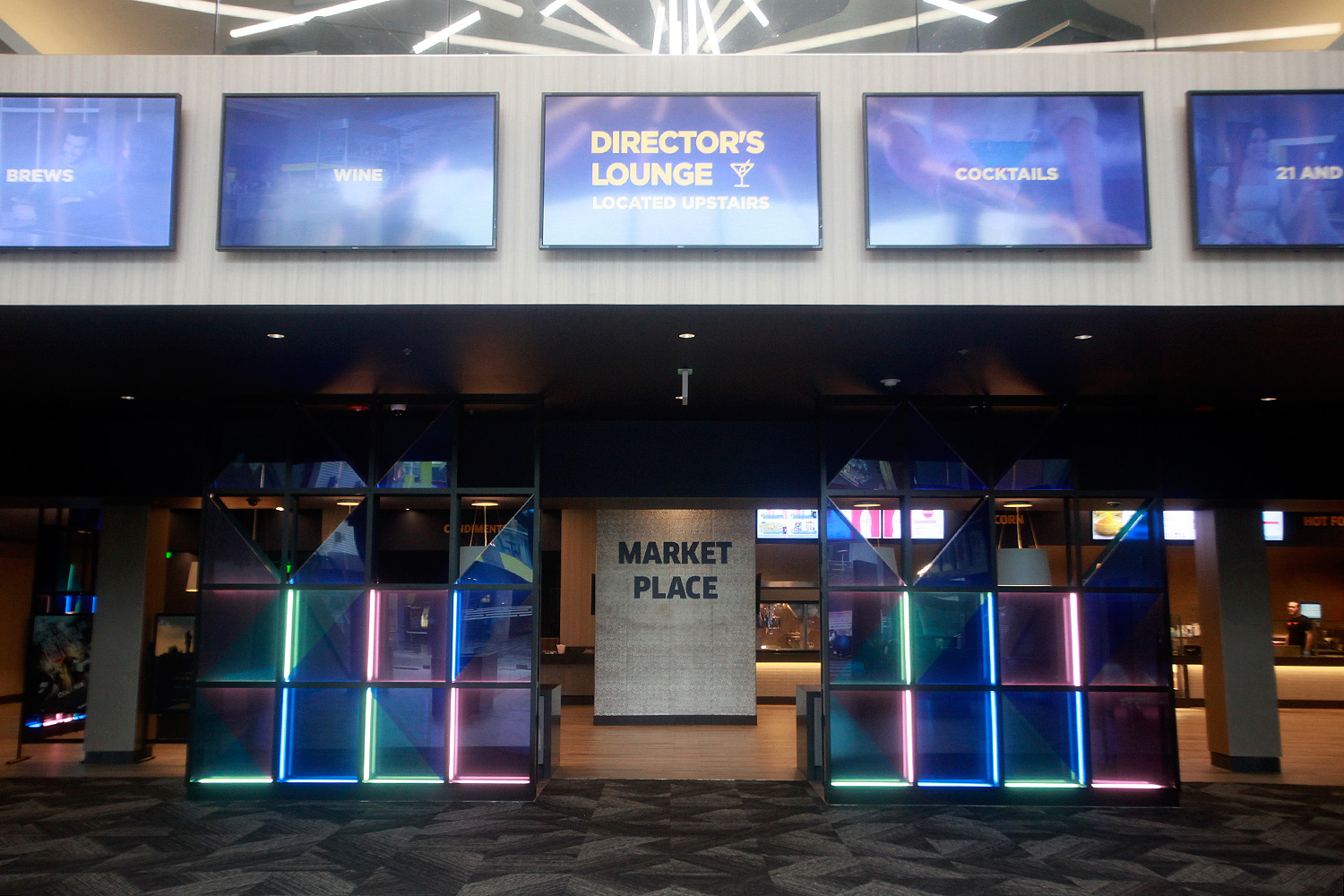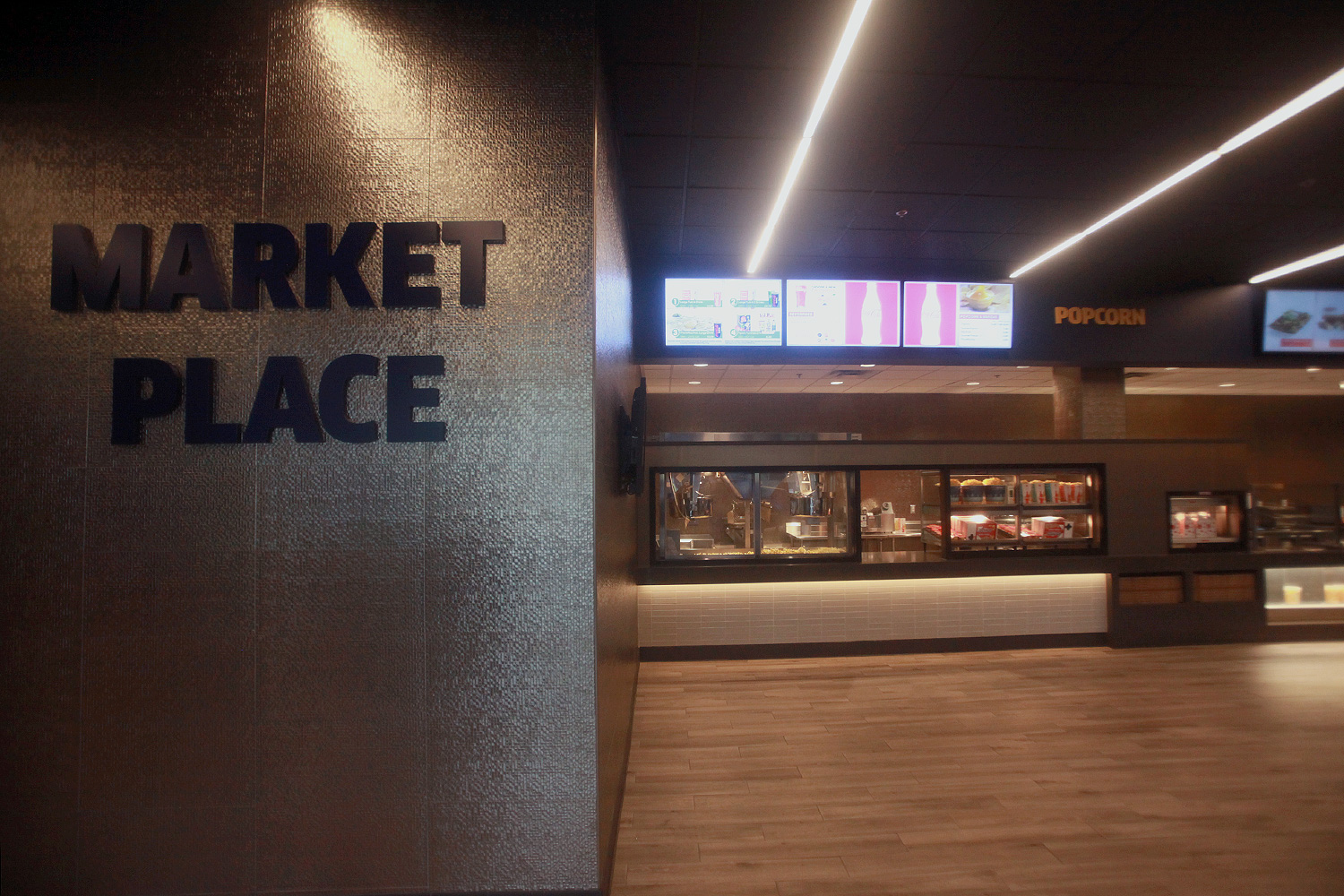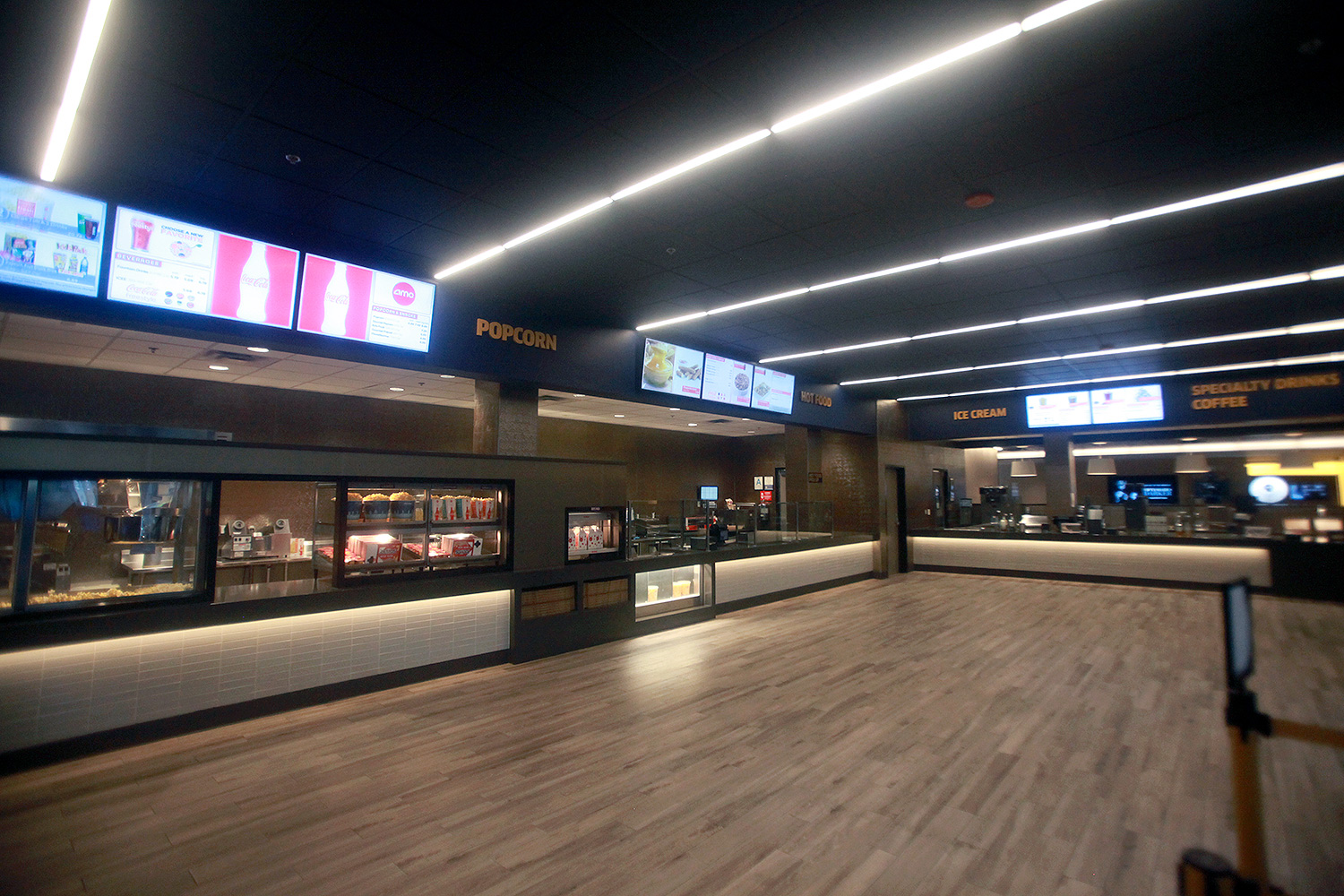 Each of the 18 auditoriums now has deluxe and loveseat recliner seats and leg rests, reserved seating, Dolby ATMOS immersive surround sound, Christie RGB Laser projectors. Auditoriums were completely remodeled as sleek and elegant "black boxes" to create the ultimate immersive environment, reducing light interference. Overall capacity has been reduced to accommodate the recliners, but it makes each seat that much better than your average theater.
All-New Next Generation Technology
Projectors: All 18 auditoriums are equipped with Christie RGB laser projection.
Delivering the best color reproduction of any display system in the world with incredibly bright on-screen images, Christie's 4K resolution creates sharper, detailed visuals for the best in movie-going viewing.
The projectors, located within the largest auditoriums, were relocated into air conditioned "pods" hidden on each balcony to enhance and improve projection angles. Projectors located within the all other theatres were also repositioned to improve projection angles. 11 of the 18 theatres are equipped with 3D technology.
The recent upgrade to the IMAX theatre features next-generation 4K laser projection and 12-channel sound systems designed to enhance the entire movie-going experience and provide audiences with sharper, brighter, clearer and more vivid digital images than ever.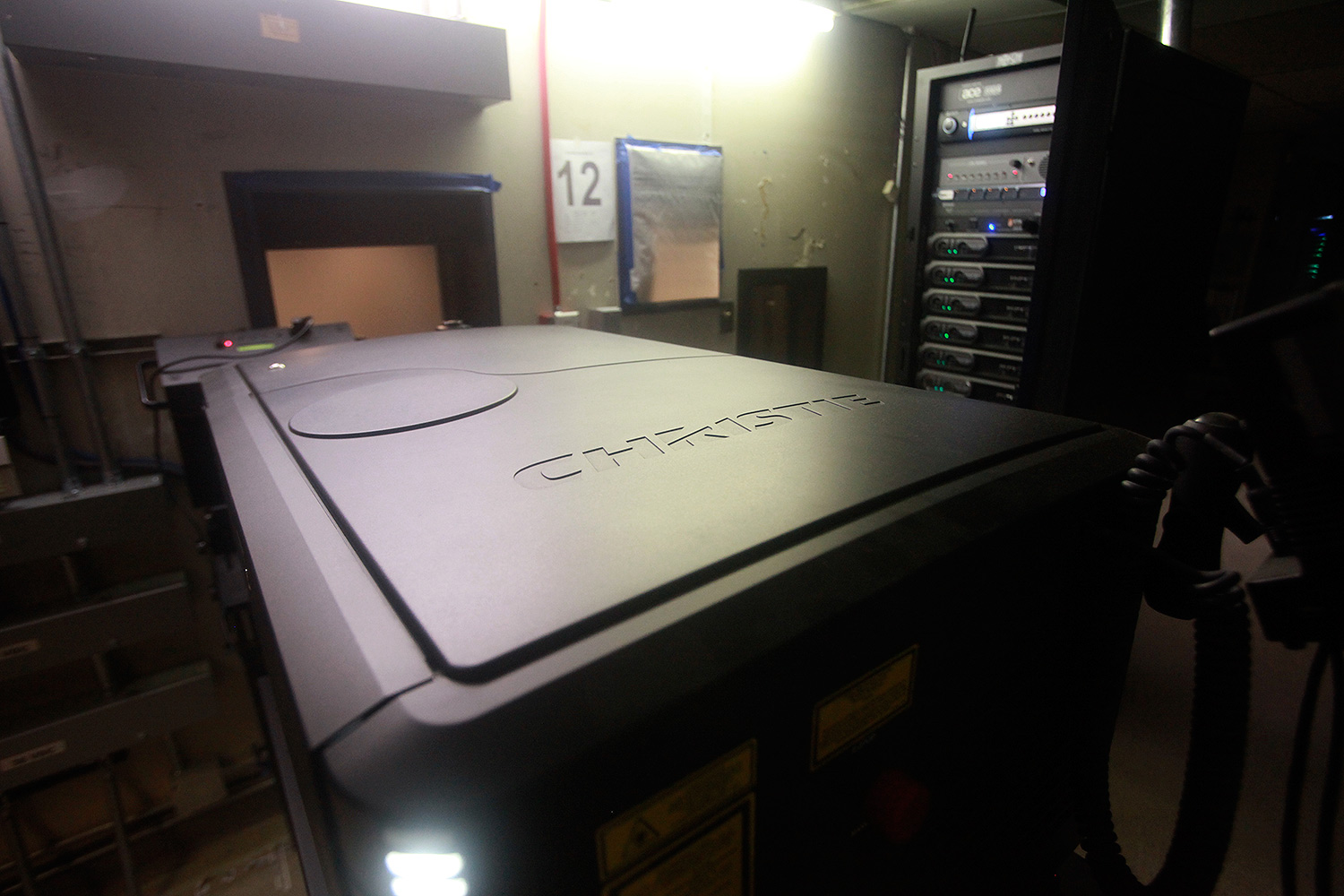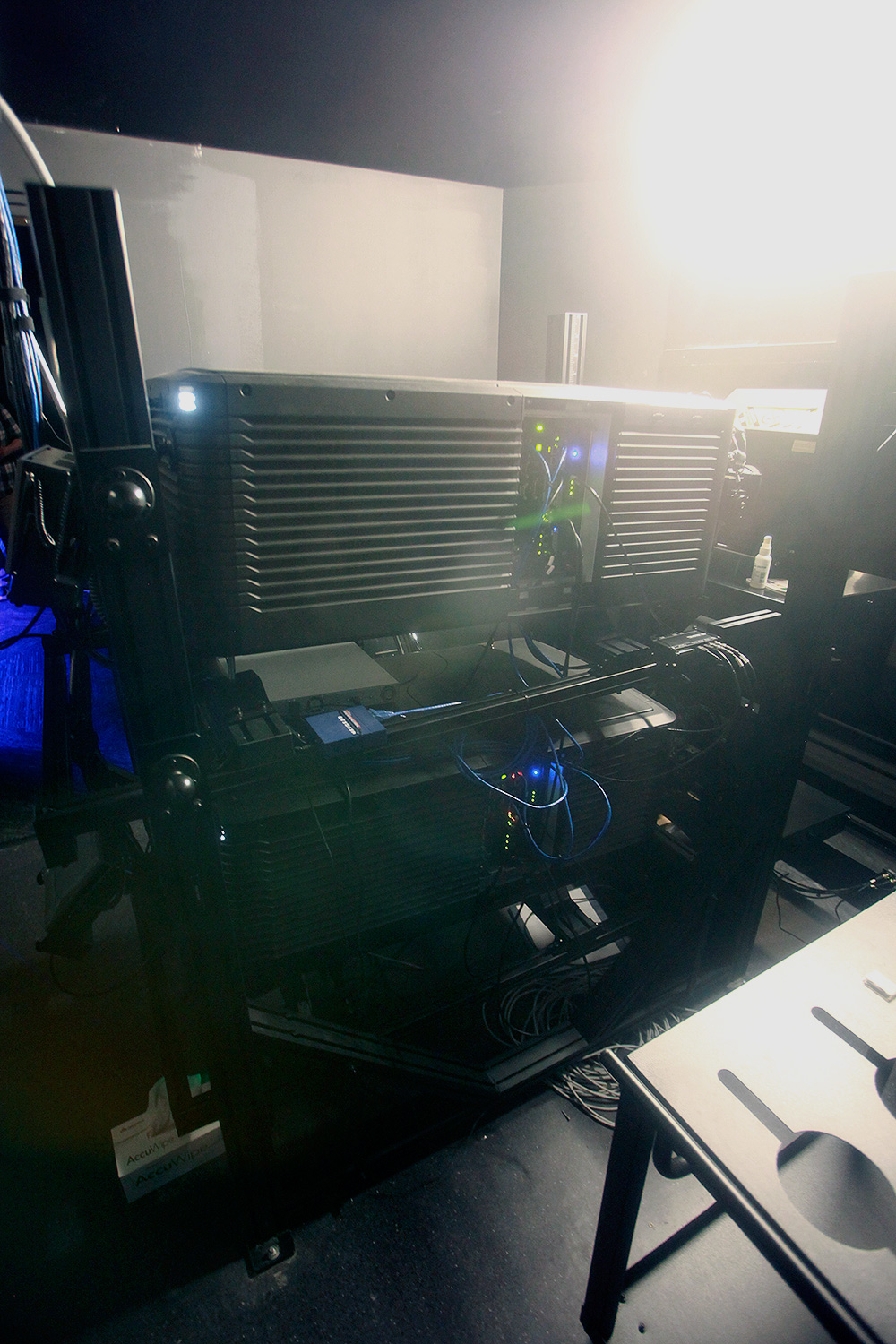 Audio: All 18 auditoriums have been upgraded to Dolby ATMOS immersive surround
sound utilizing Christie Vive Audio system and enhanced with Digital Signal Processing.
The new Cinema features more than 700 new speakers, with each auditorium equipped with approximately 40. Each screen also has three sub-woofer speakers located behind the screens to further enable 360-degree audio.
The Universal Cinema is the first laser-multiplex in the United States to utilize the Christie Vive Audio solution which further allows for precise audio fine-tuning of each auditorium.
Screens: All 18 theatres are outfitted with new, state-of-the art screens, perforated to
enable 360 degree audio.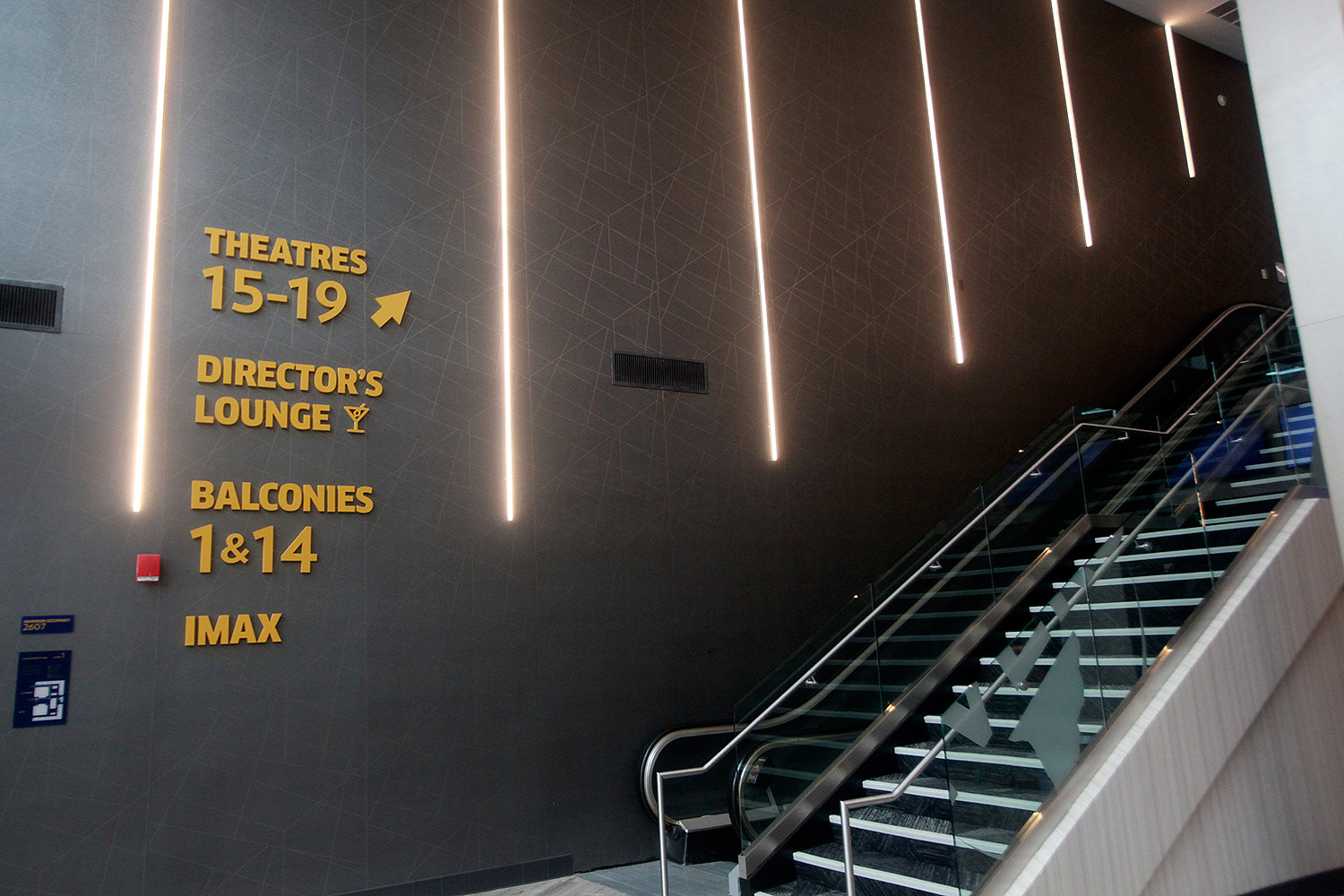 Upstairs at the entrance to the IMAX theater is The Director's Lounge Cocktail Bar – a new area for you and your friends to talk movies before or after your screening. The lounge stylishly weaves in imagery of the iconic Universal Pictures globe logo as the scenic backdrop with a giant LED starburst chandelier floating above the space. The lounge is so-far only open during the evenings and drinks can be taken into the second level theaters that flank the lounge.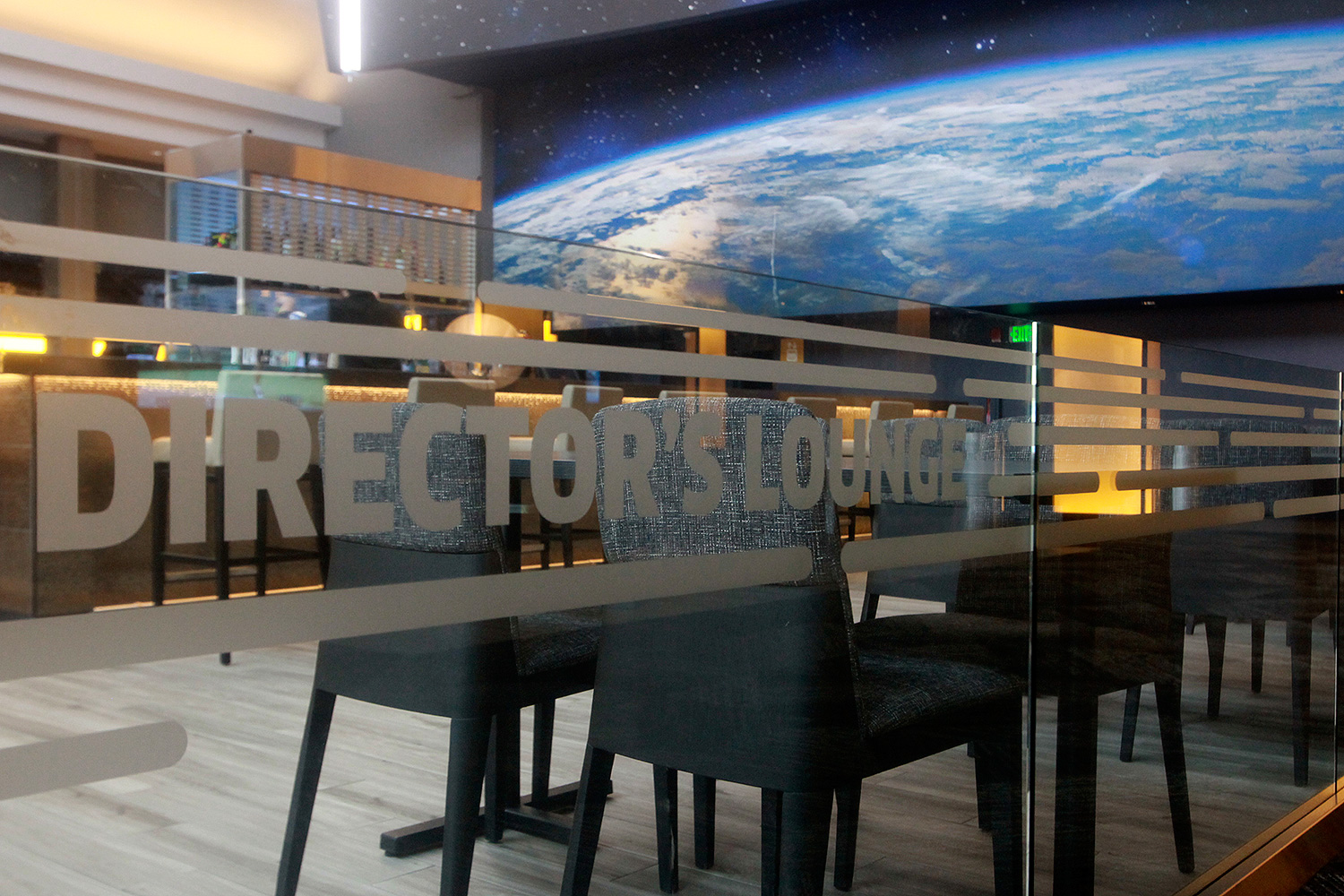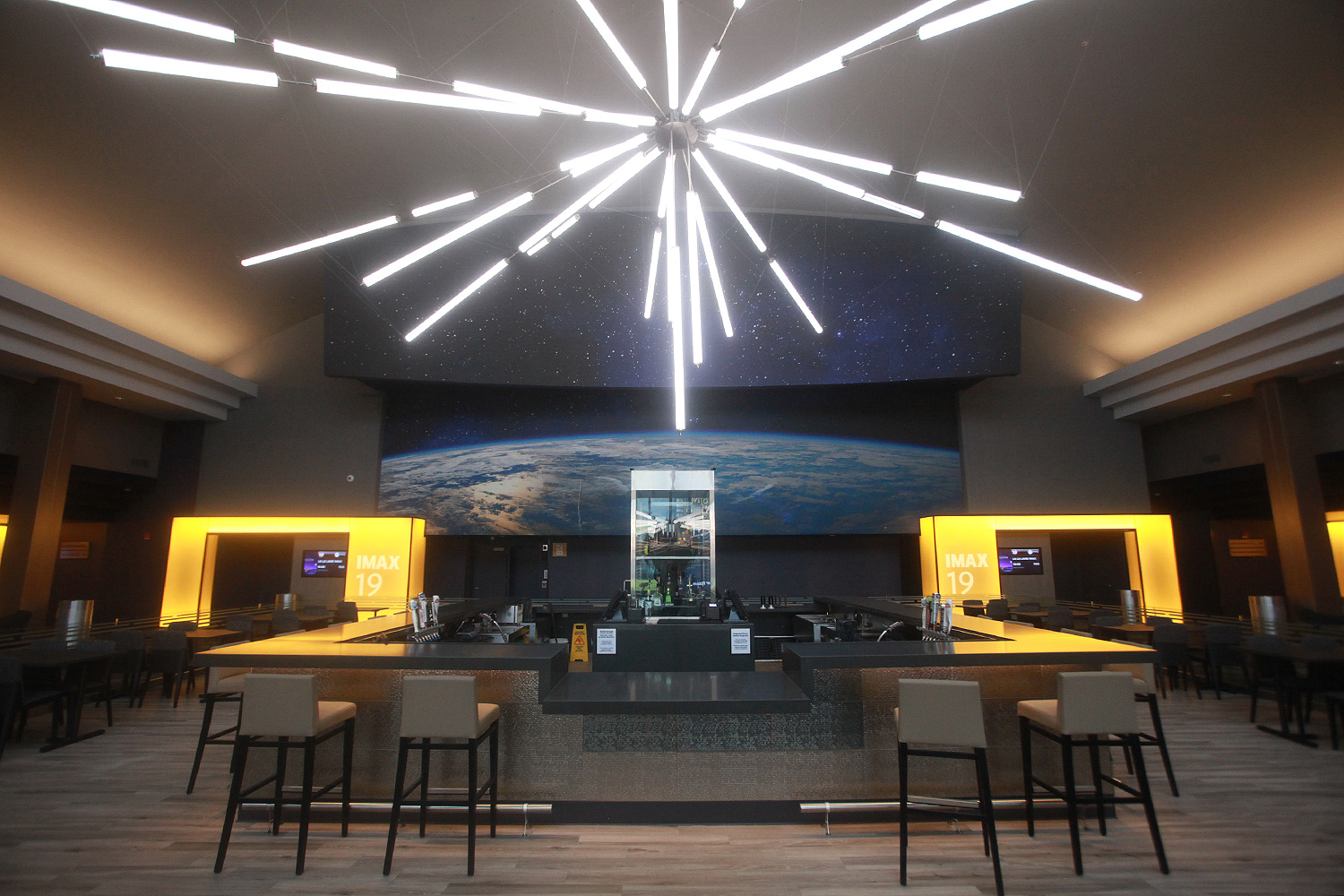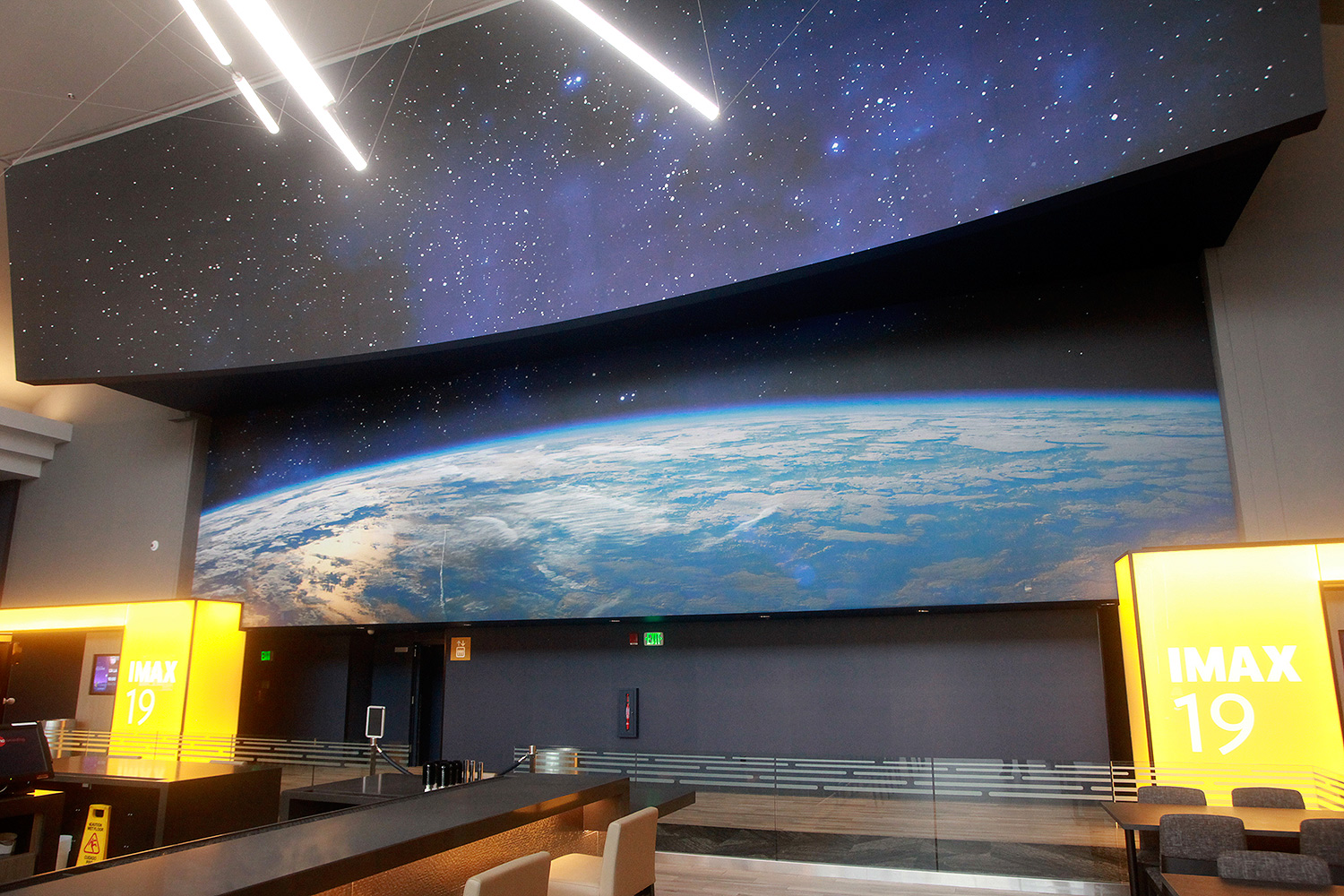 Last, parking is only $5 for movie-goers! The $20 general parking might scare off the average person but when you come for a movie, $15 will be refunded at the box office. So! With that said, let's all go to the movies!
Photography by David Yeh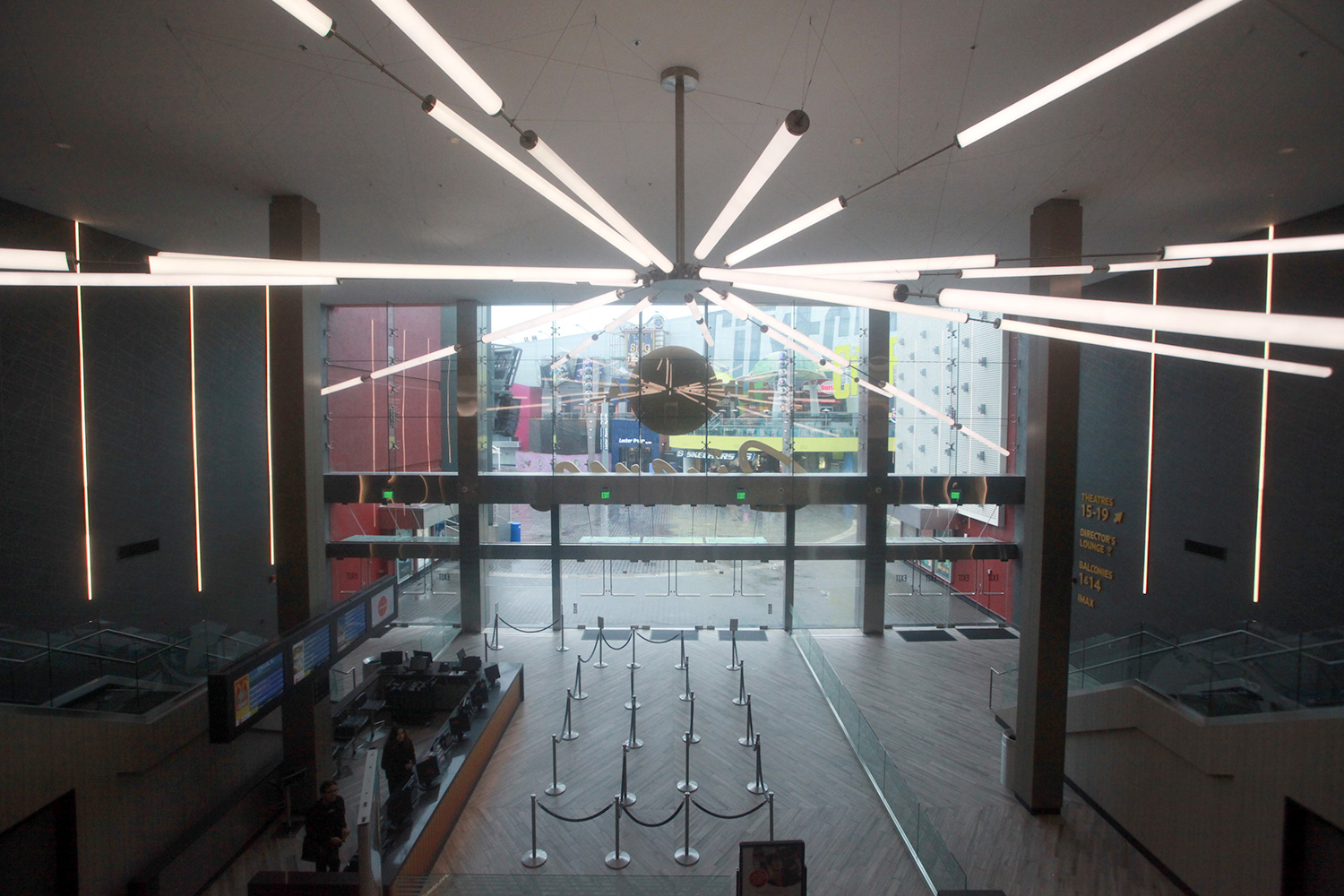 More information on CityWalk is available at www.CityWalkHollywood.com. Regular updates can also be found on CityWalk's Twitter @CityWalkLA, Facebook-Universal CityWalk Hollywood and on CityWalk's Instagram @CityWalkLA.