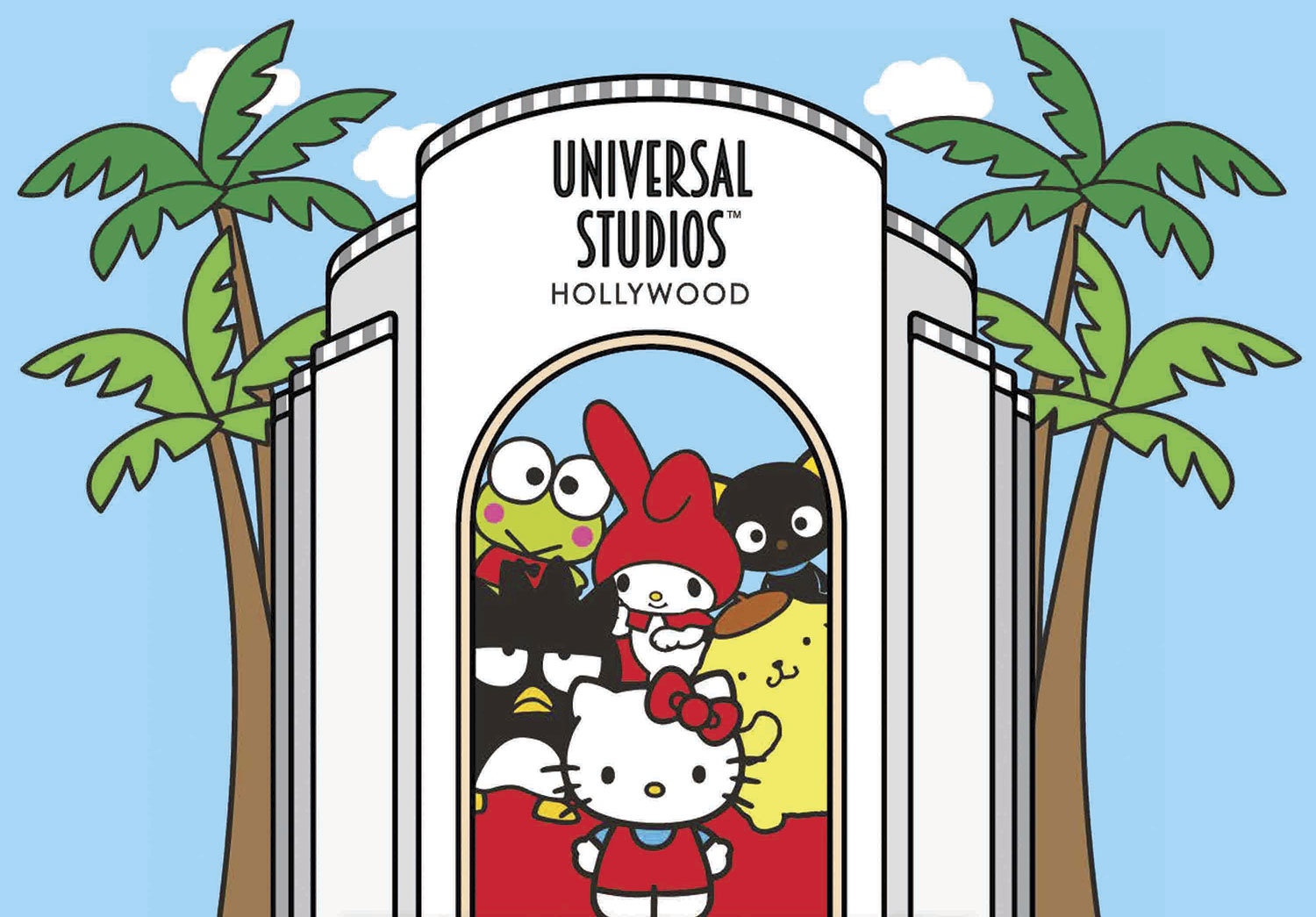 David Yeh
Hello Kitty Goes (Universal Studios) Hollywood!
March 10, 2018
The global pop icon that really isn't a kitty, Hello Kitty has arrived at Universal Studios Hollywood with the park's newly opened Animation Studio Store. Hello Kitty and her Sanrio friends star in a selection of park-exclusive merchandise, including accessories, apparel, stationery, souvenirs and collectibles. Highlights of the exclusive product offerings feature designs incorporating Sanrio characters in classic Universal titles such as Jaws, E.T. The Extra-Terrestrial, Back to the Future and more. If you've already been to Universal Studios Florida then this may not be anything new, but this is Hollywood! HOLLYWOOD.
Oh look there's Hello Kitty herself, waiting to meet you!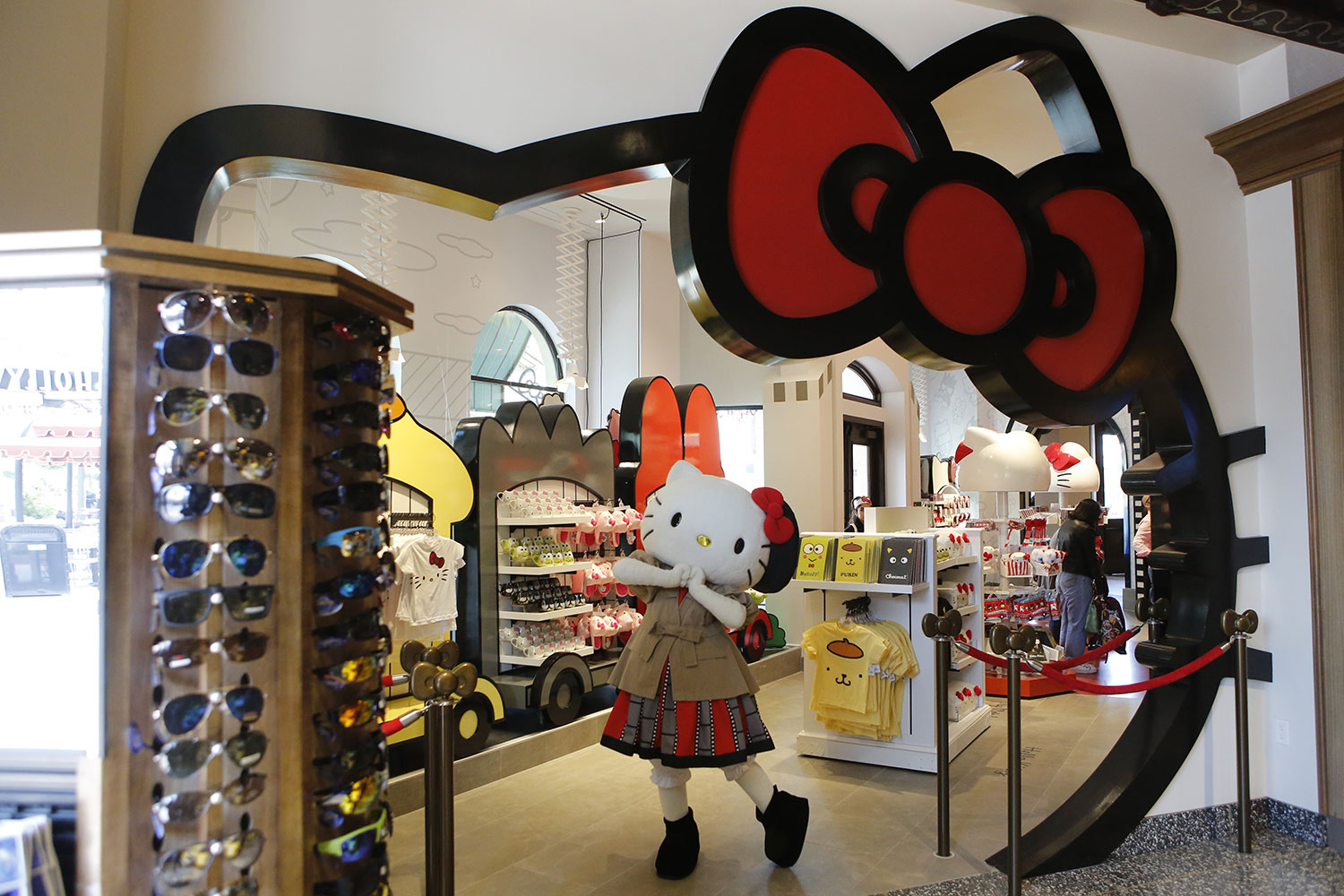 The Universal tie-In merchandise is a total win! But where's Jurassic Park or Fast and the Furious? OMGAAAAAAH CUTE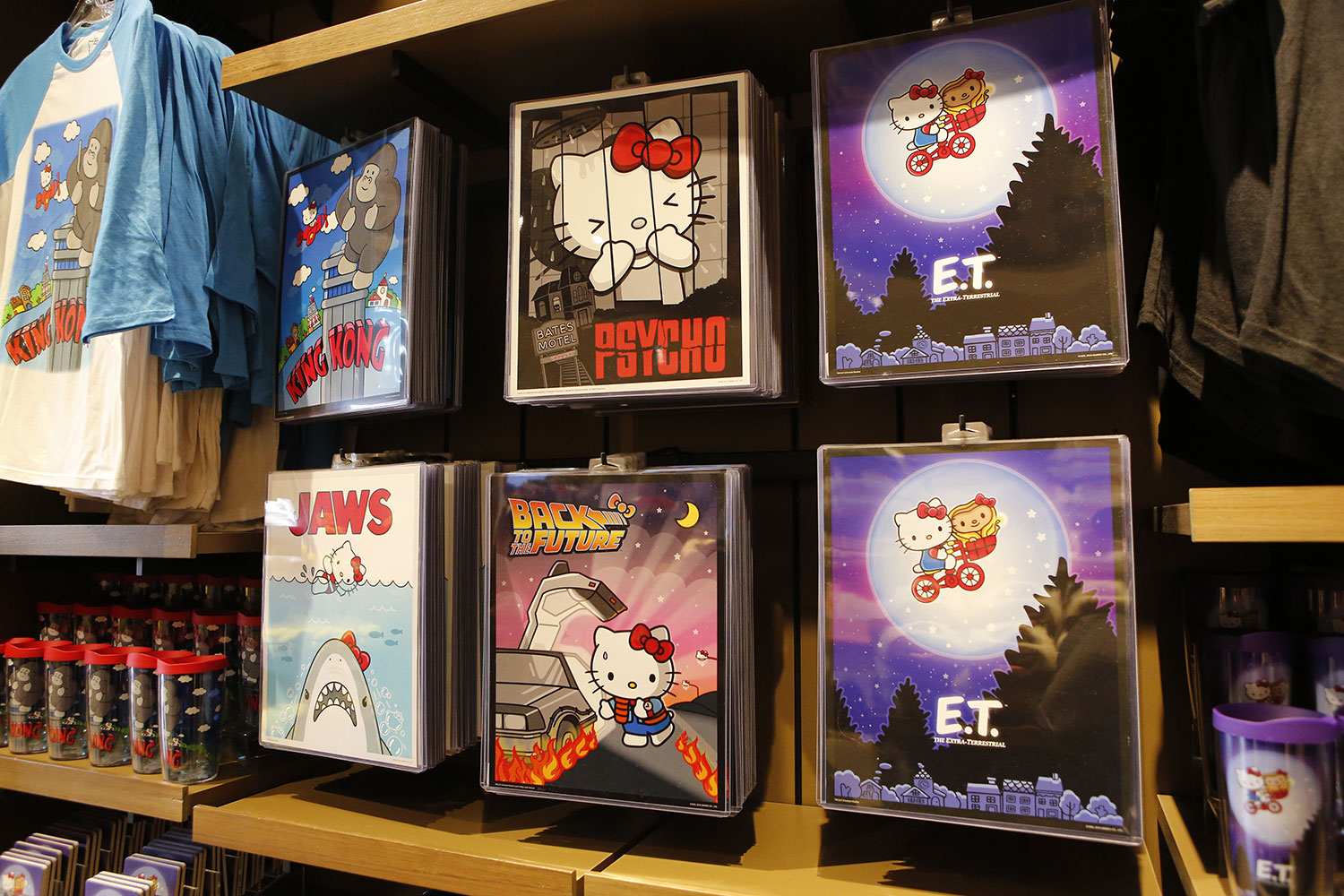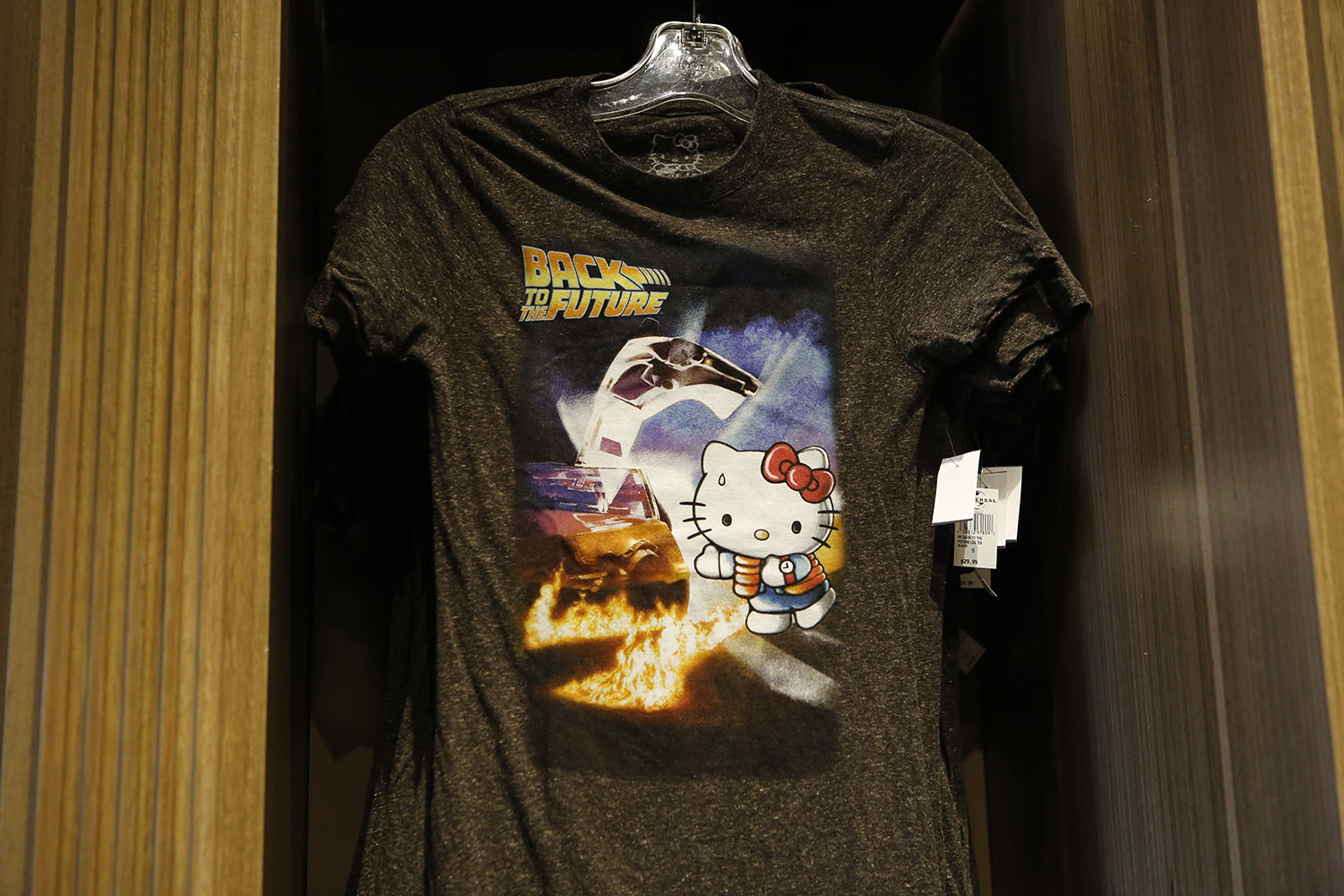 You'll find familiar products from Sanrio in this little nook… but poor Tuxedo Sam never gets any love.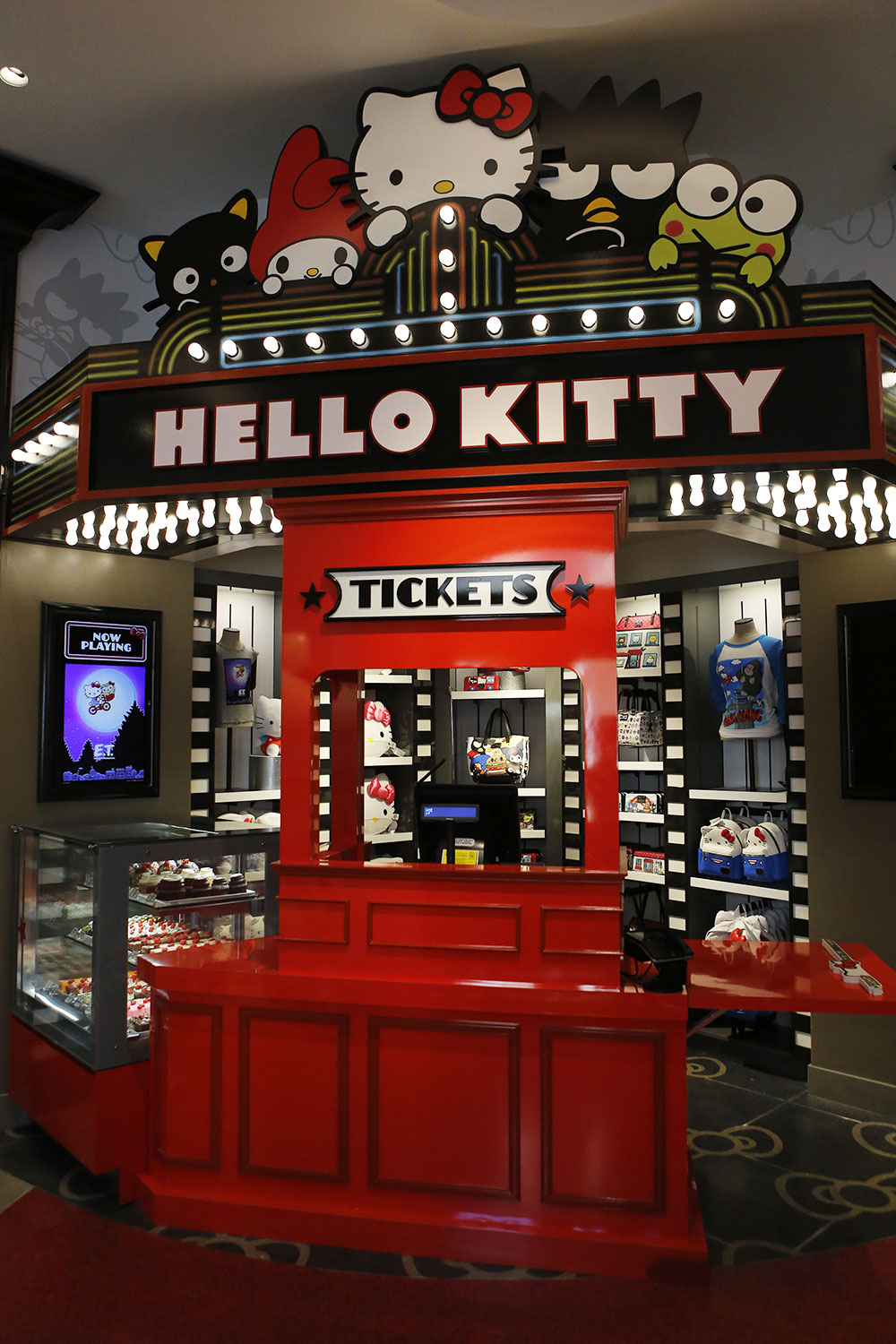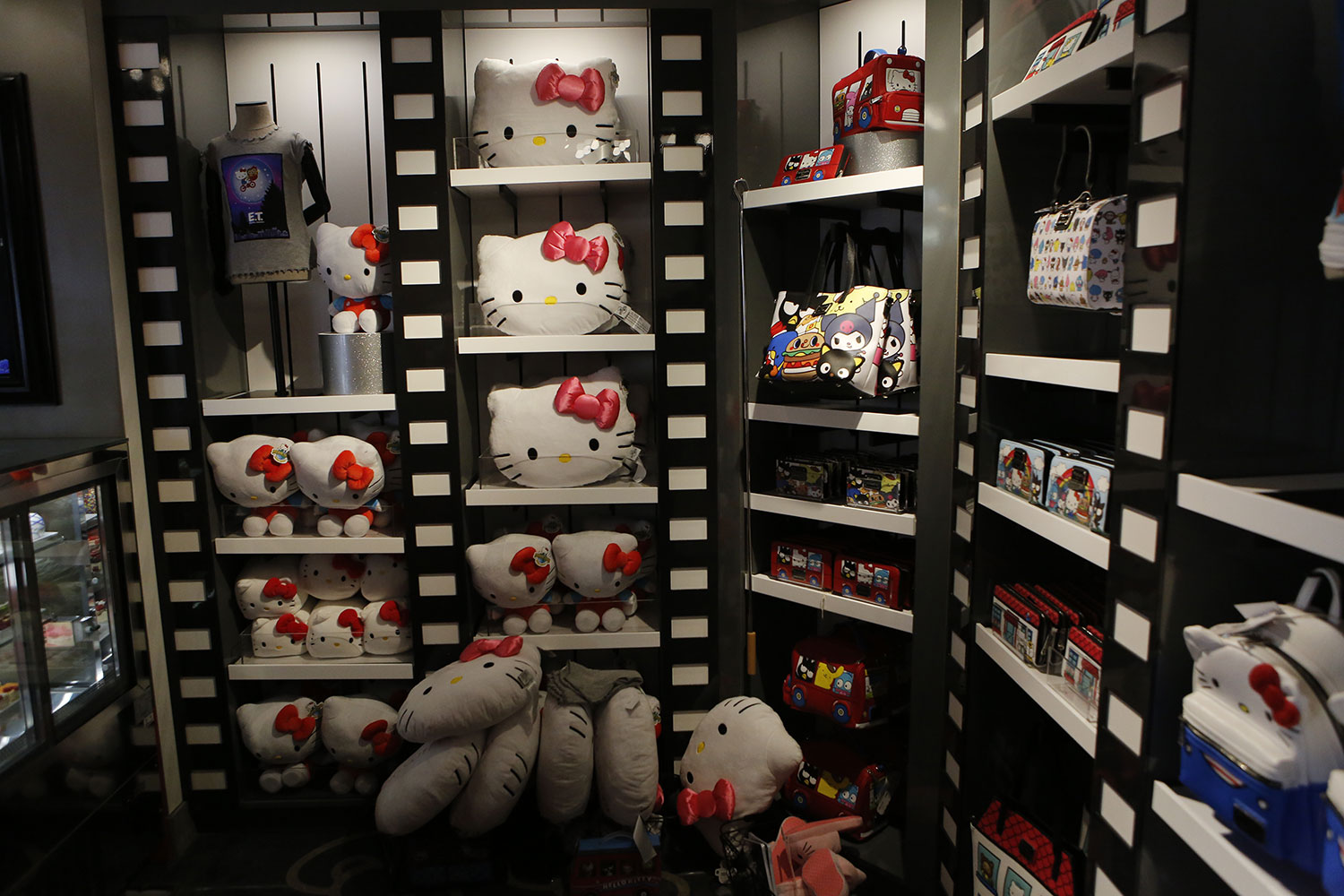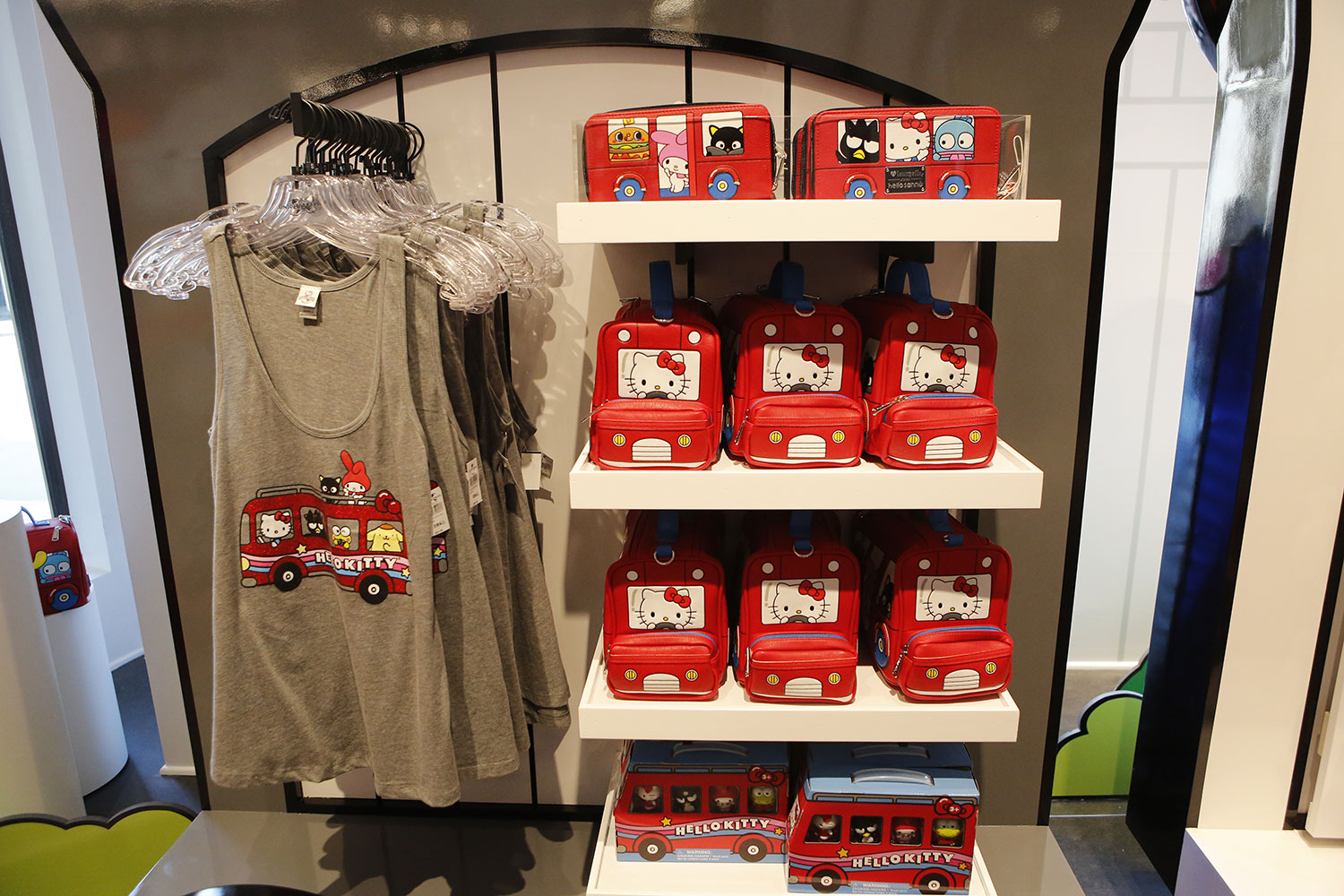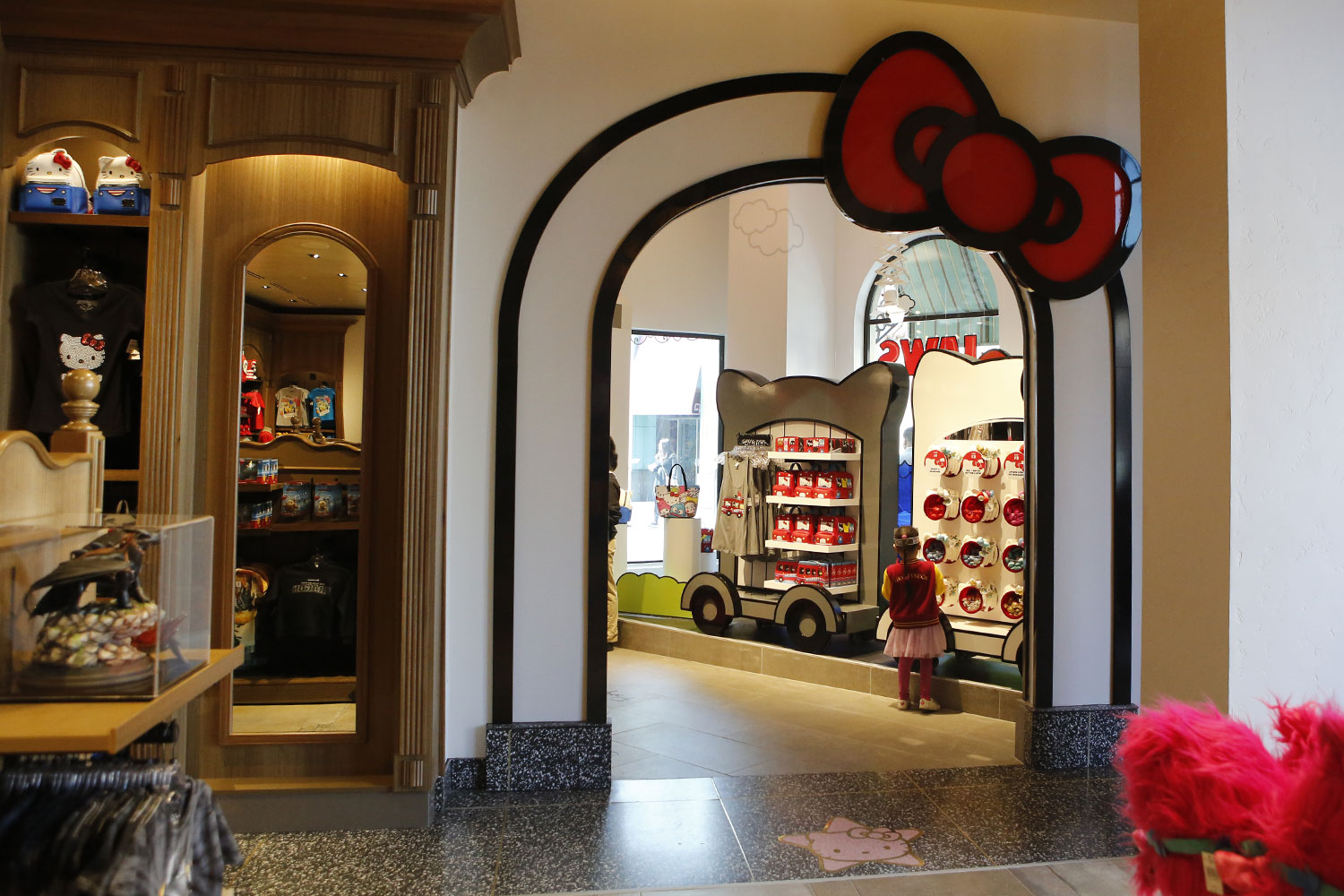 We just saw a small portion of the overall ANIMATION STUDIO STORE devoted to Hello Kitty but the rest is home to Illumination Entertainment and Dreamworks Animation merchandise as well. Poor Dreamworks Animation doesn't quite get a sign.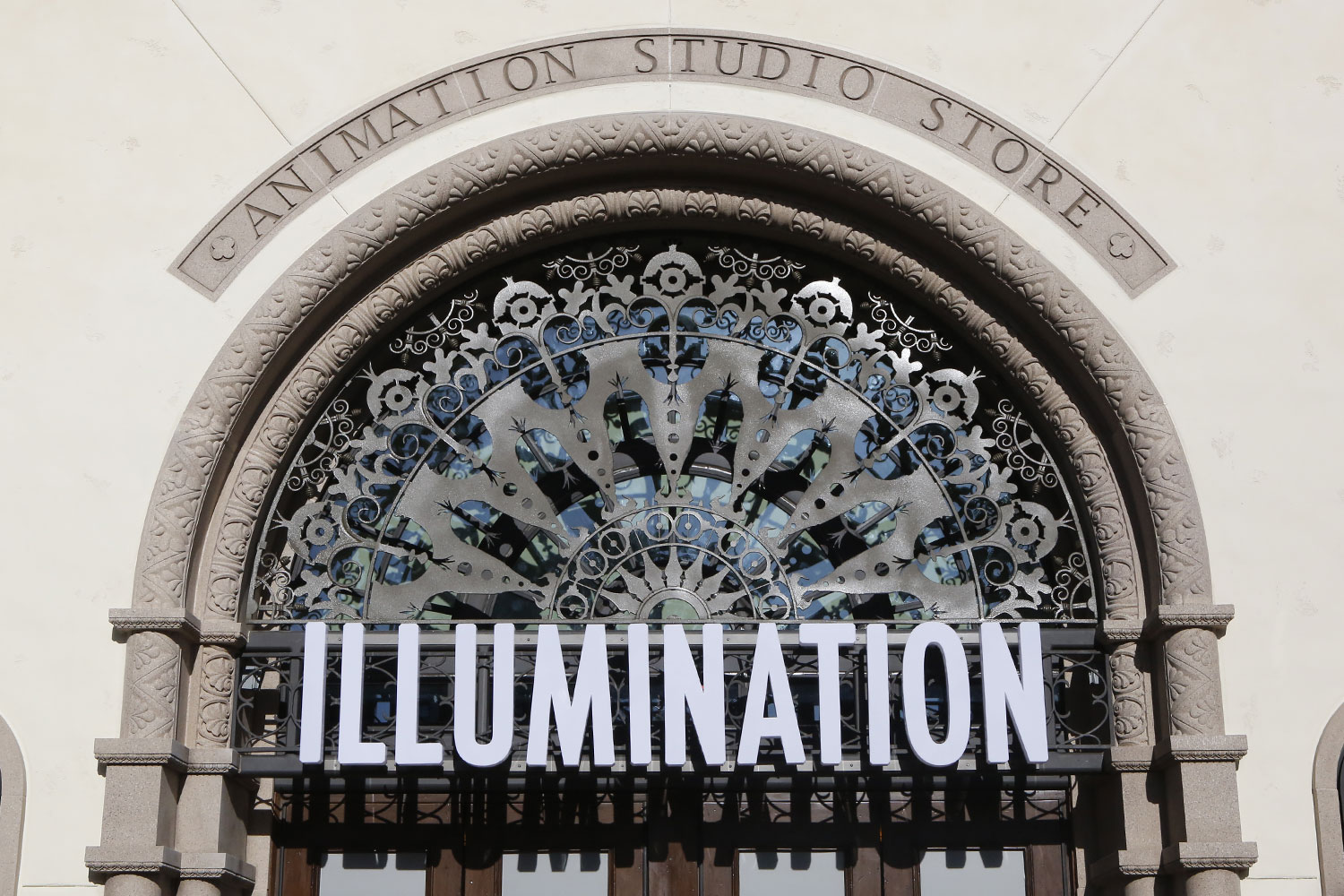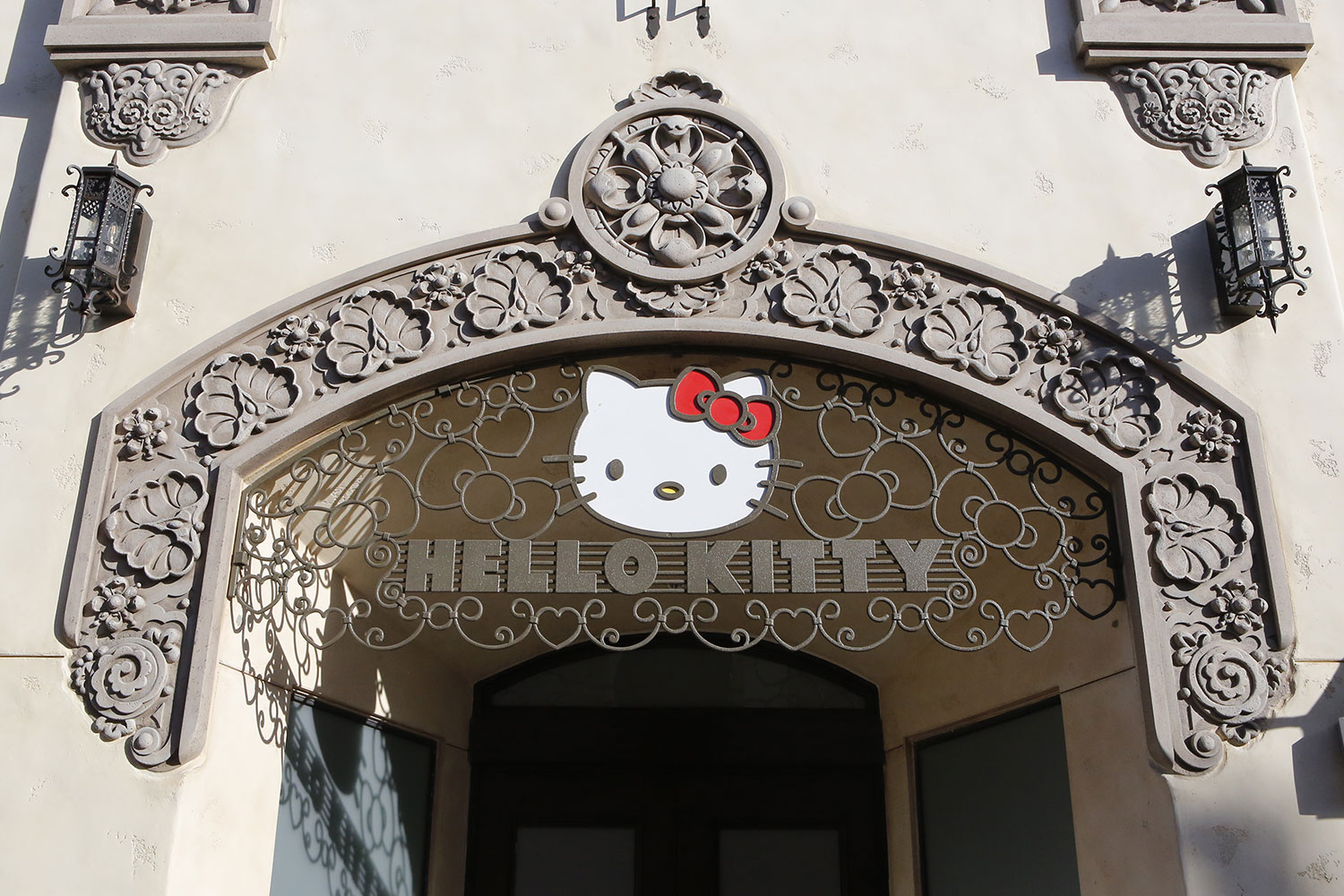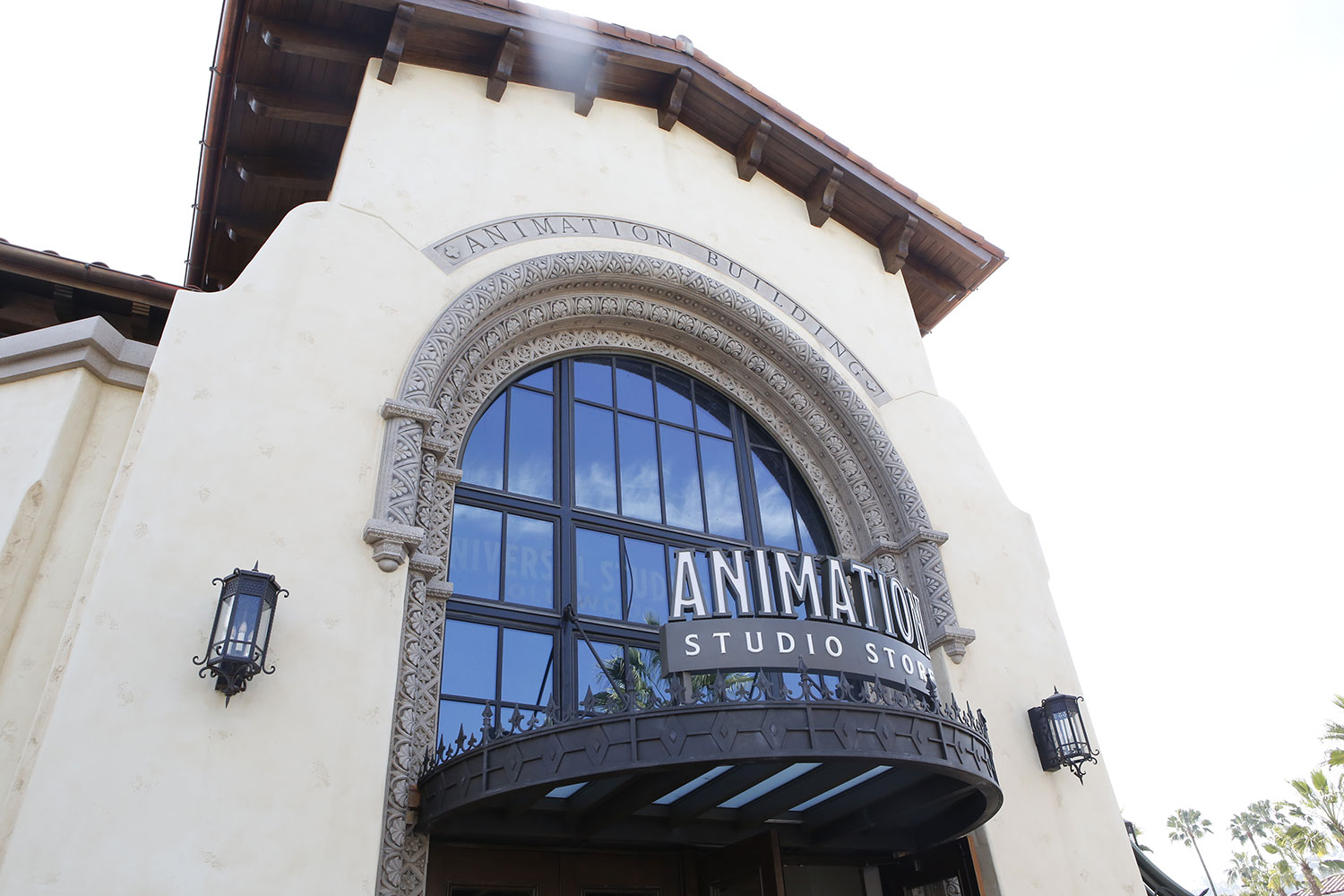 This massive new store replaces the old CarTOONiversal Store that featured Betty Boop and Spongebob Squarepants. The exterior is far classier and lines up more with the golden age of Hollywood entryway that Universal Studios Hollywood is aiming for. In short, they really classed the place up!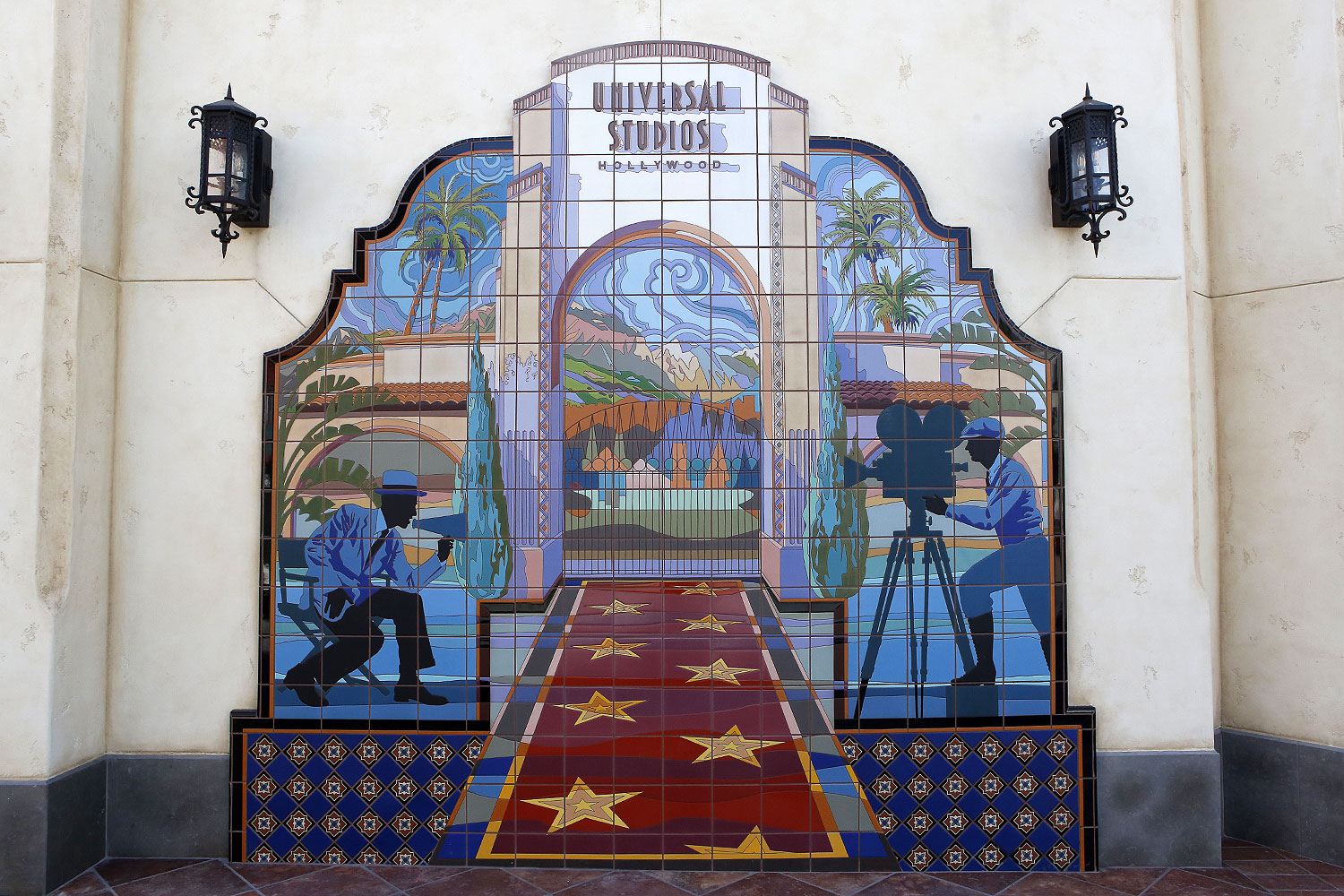 Adjacent to the new store is the Carl Laemle Courtyard. It's not a restaurant or a shop, just a nice spot for families and friends to catch up or rest their feet. It's across the way from one of the eateries so it works as overflow dining area too.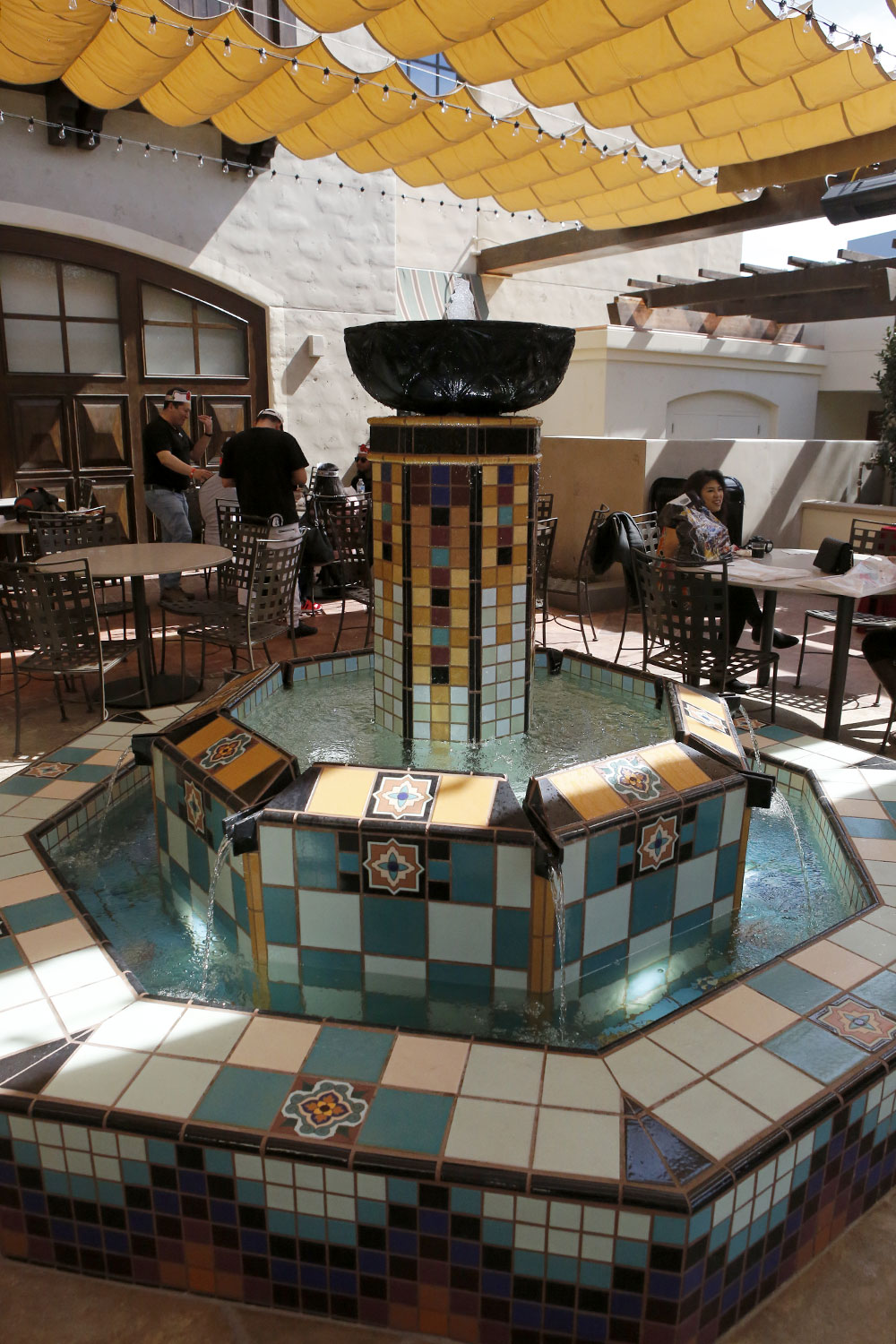 Here's a quick look at the rest of the shop. Notice the designs made with Minions on the ceiling.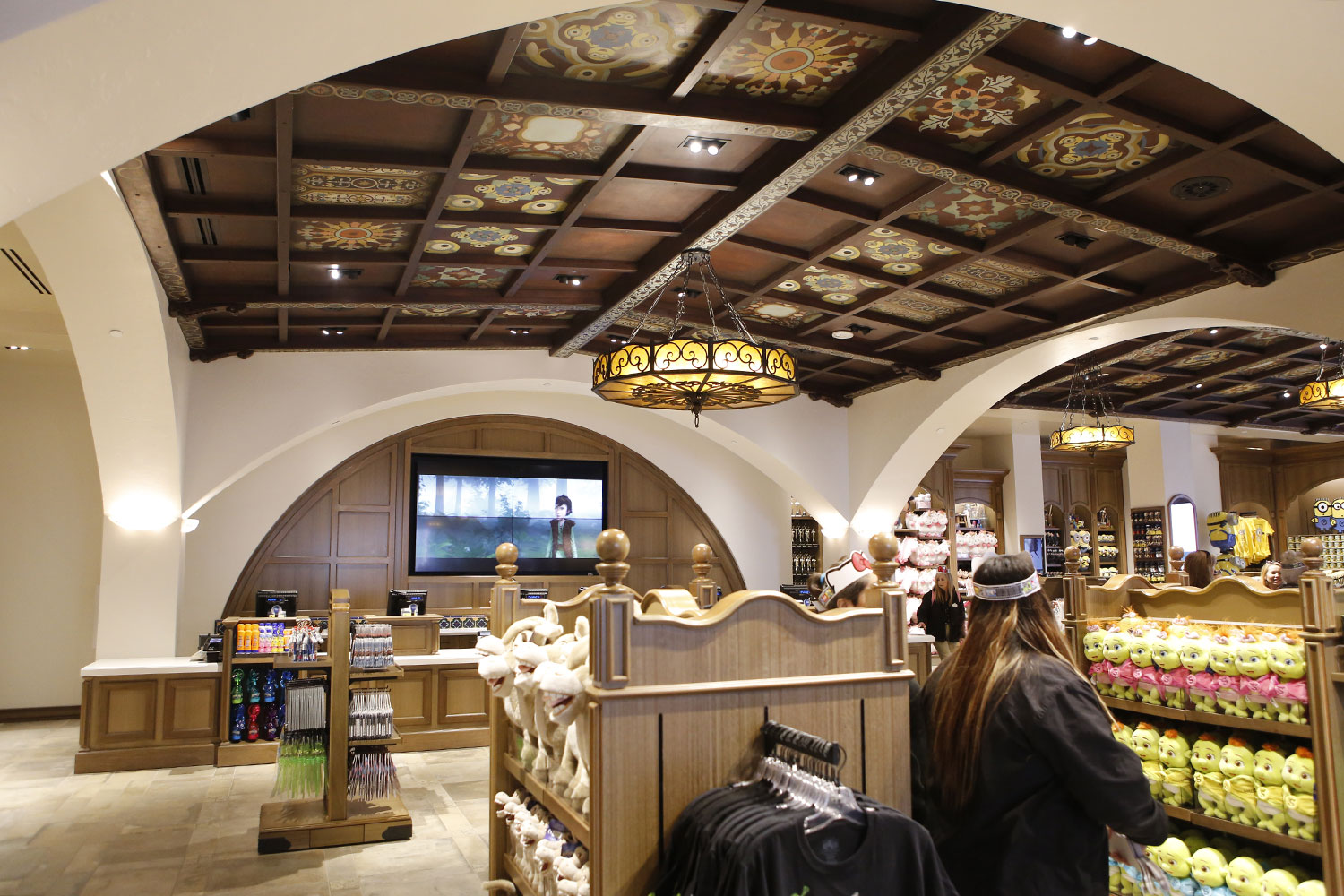 COLLECT THEM ALL!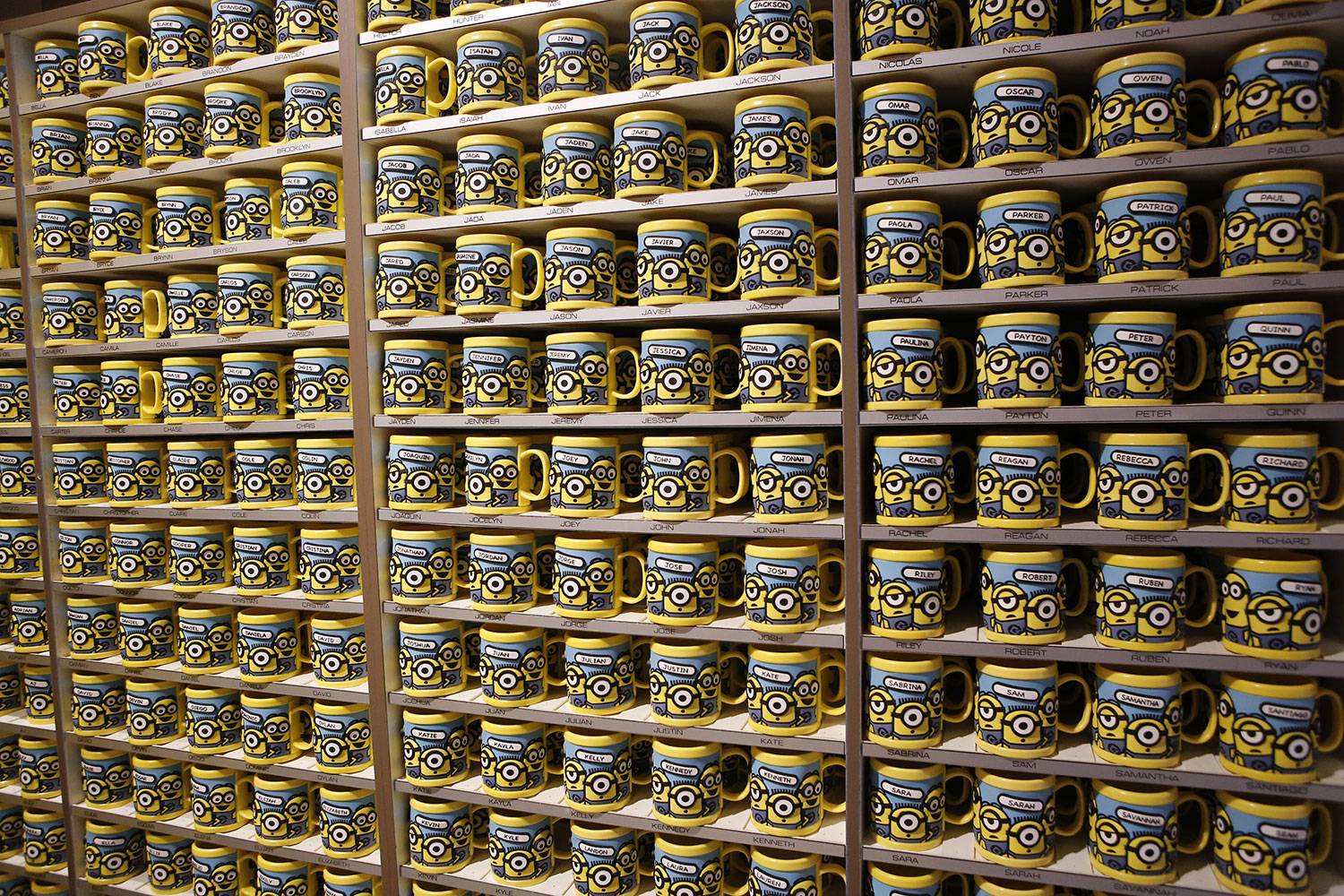 And last but not least…. there are treats. Cupcakes! S'mores! Those blocky.. things!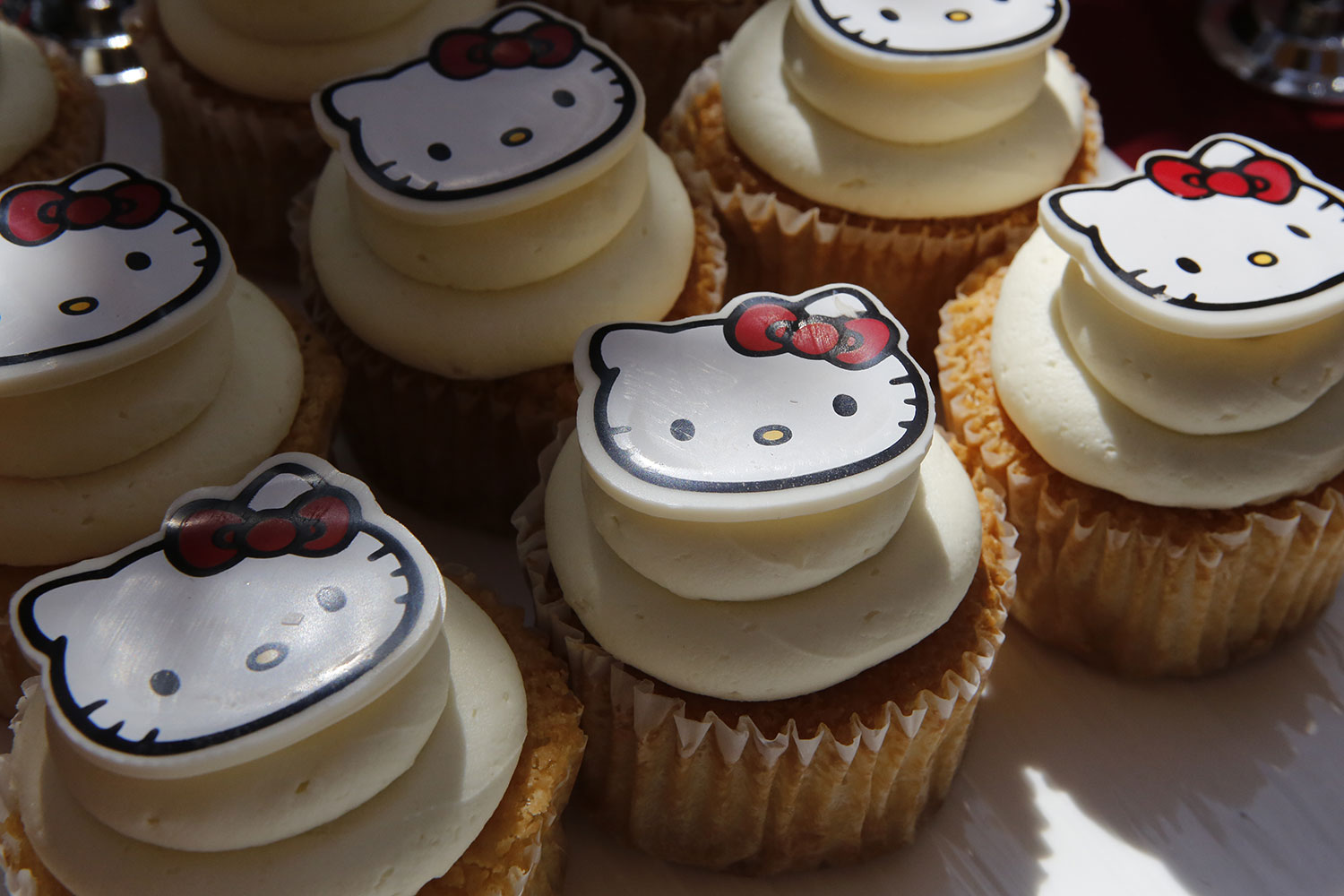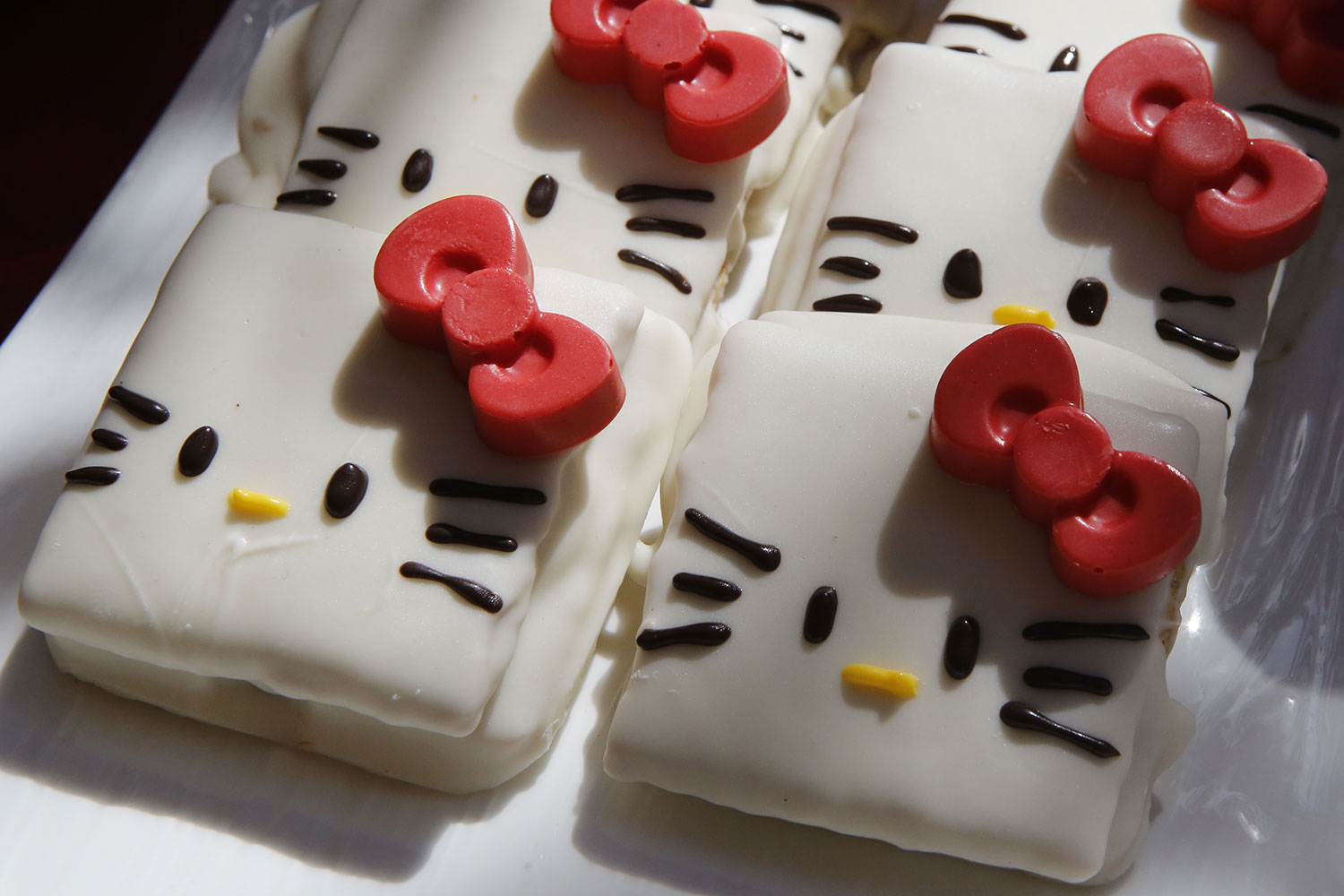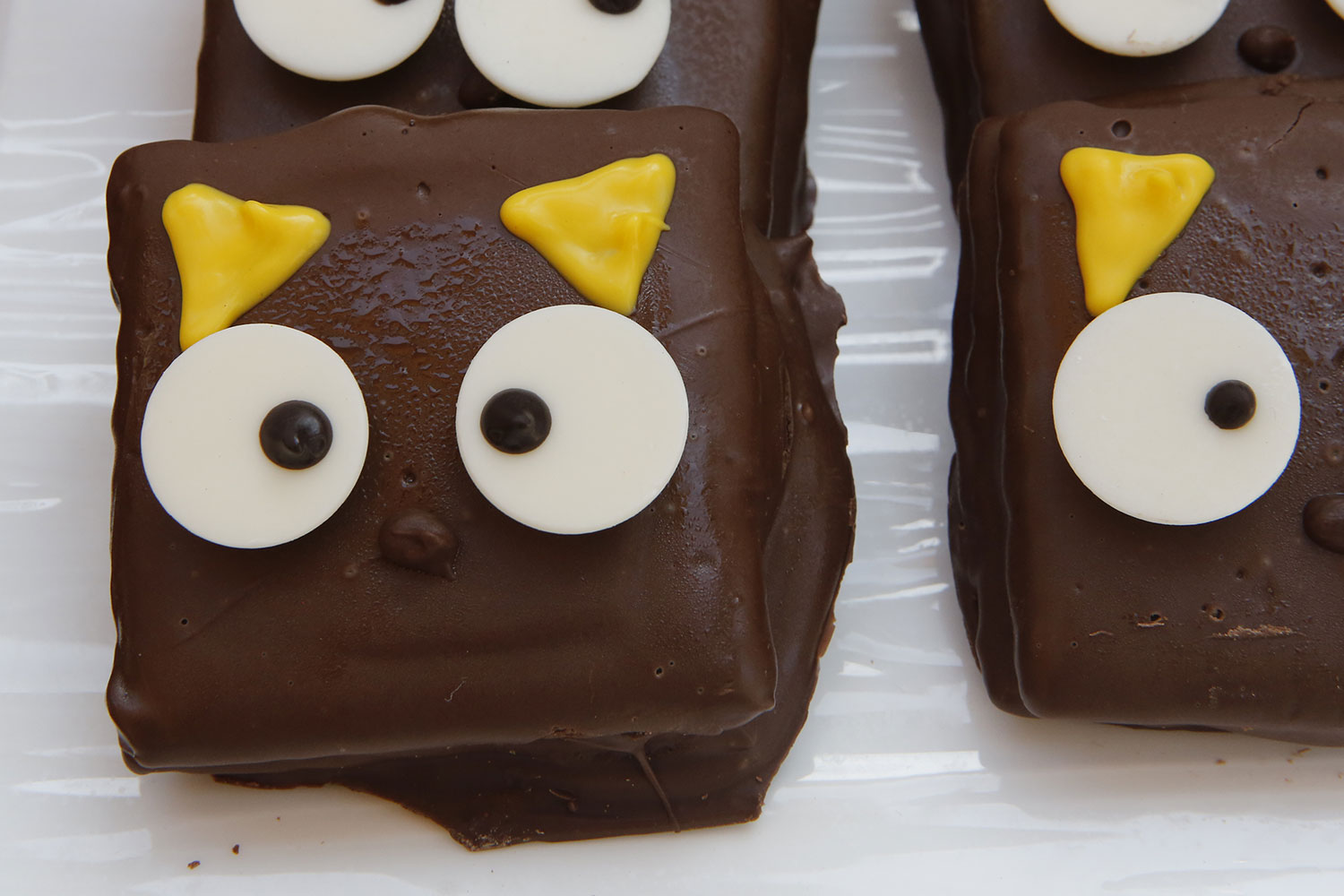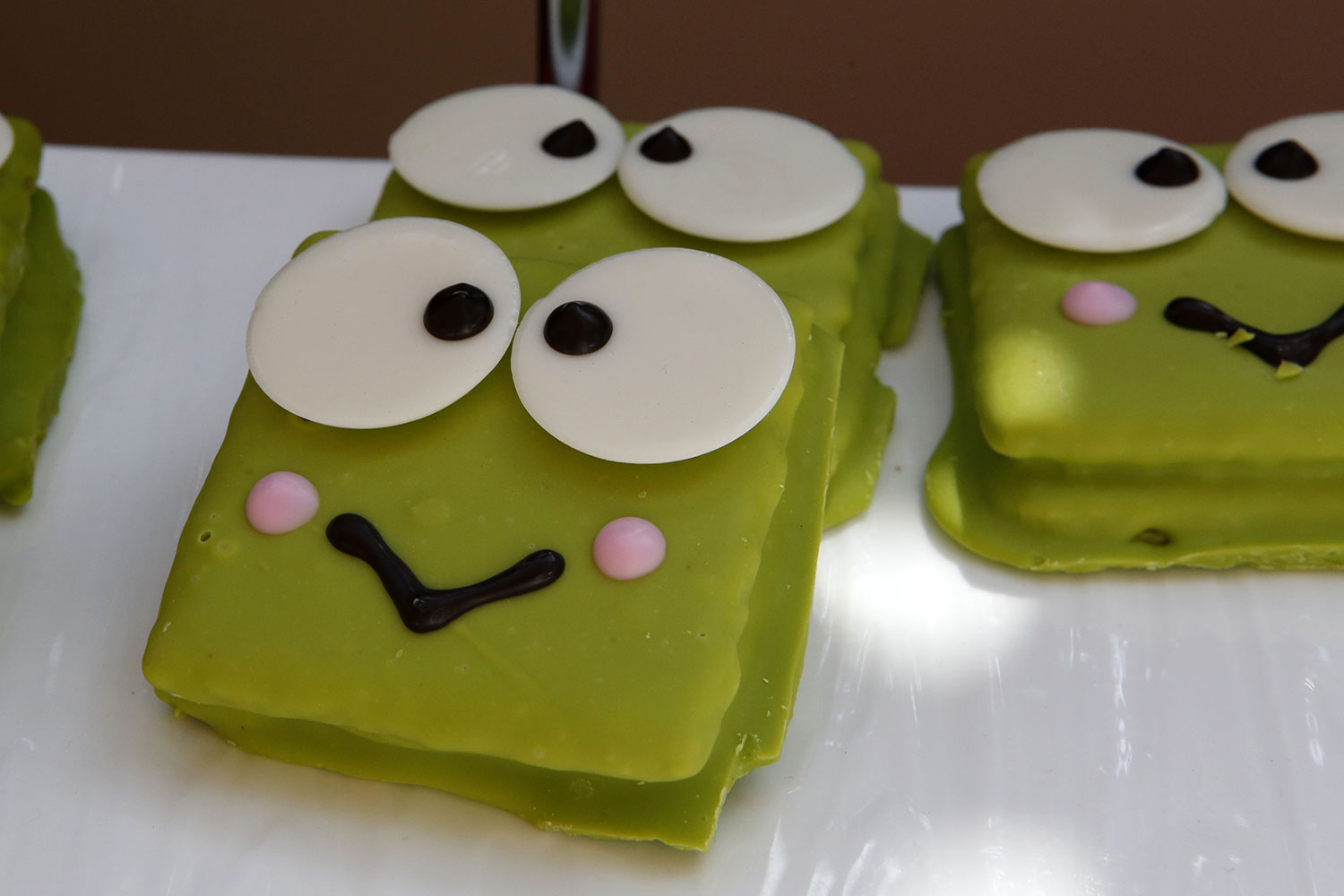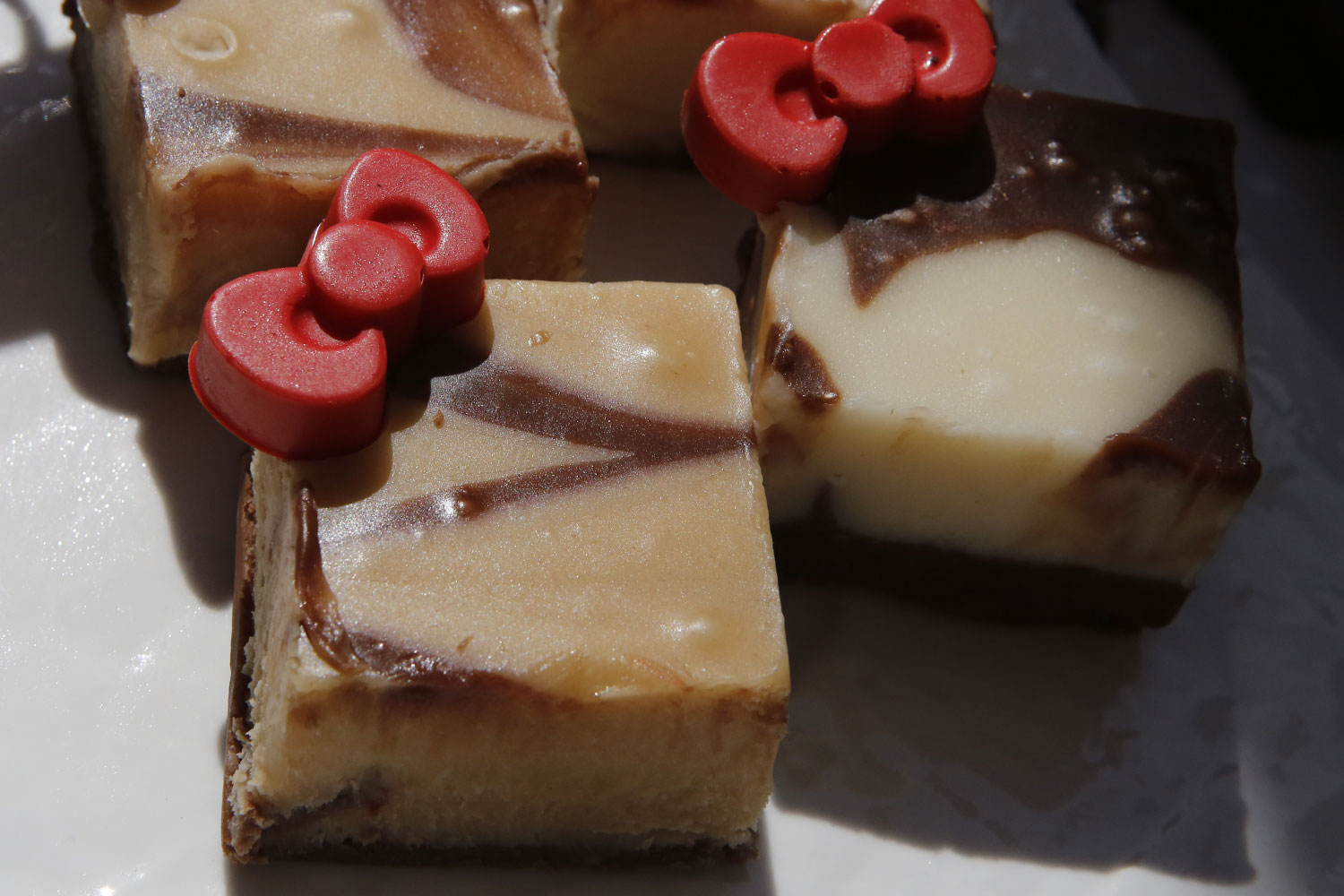 So there you have it! You can meet Hello Kitty at the new Animation Studio Store daily at Universal Studios Hollywood!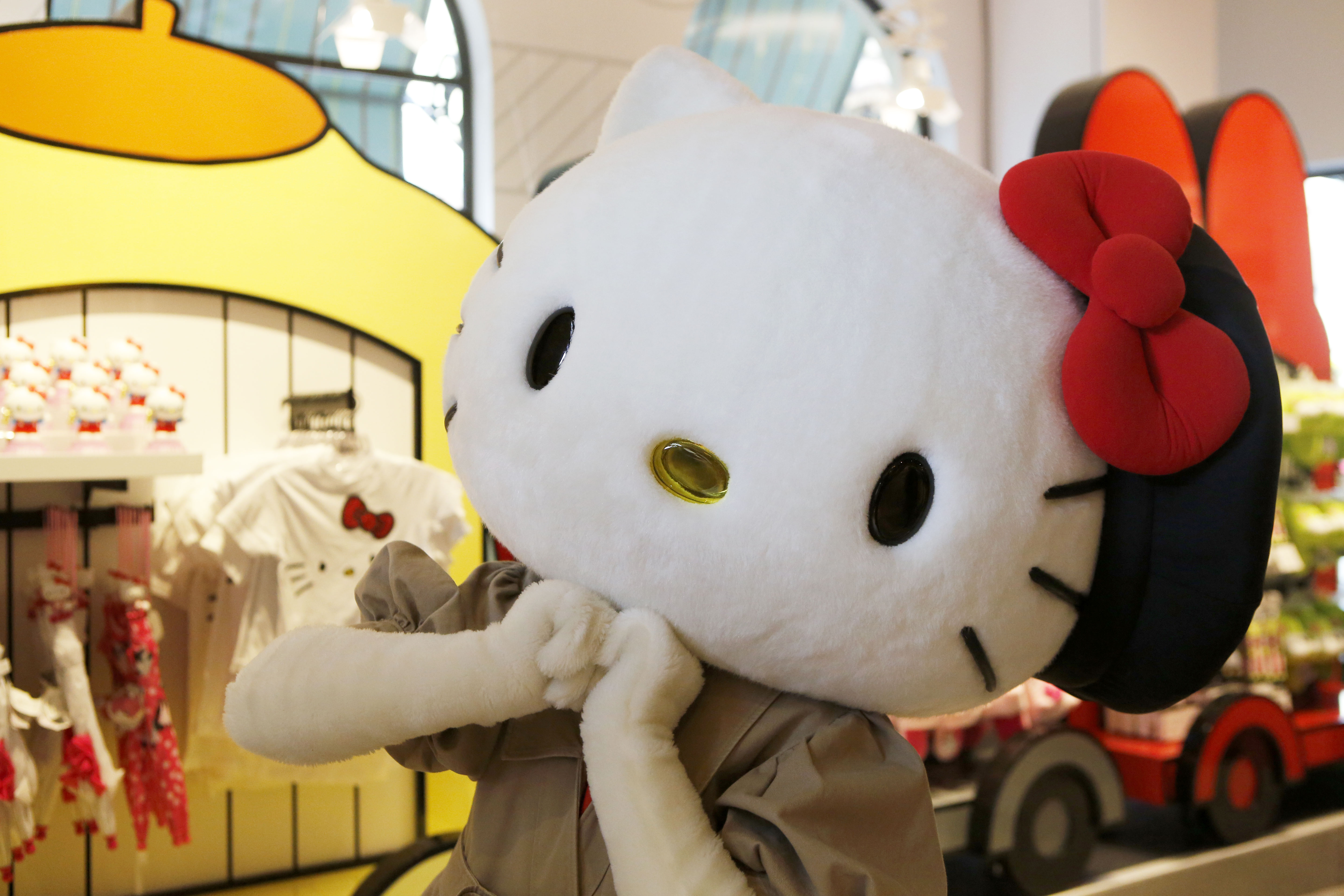 Photography by David Yeh