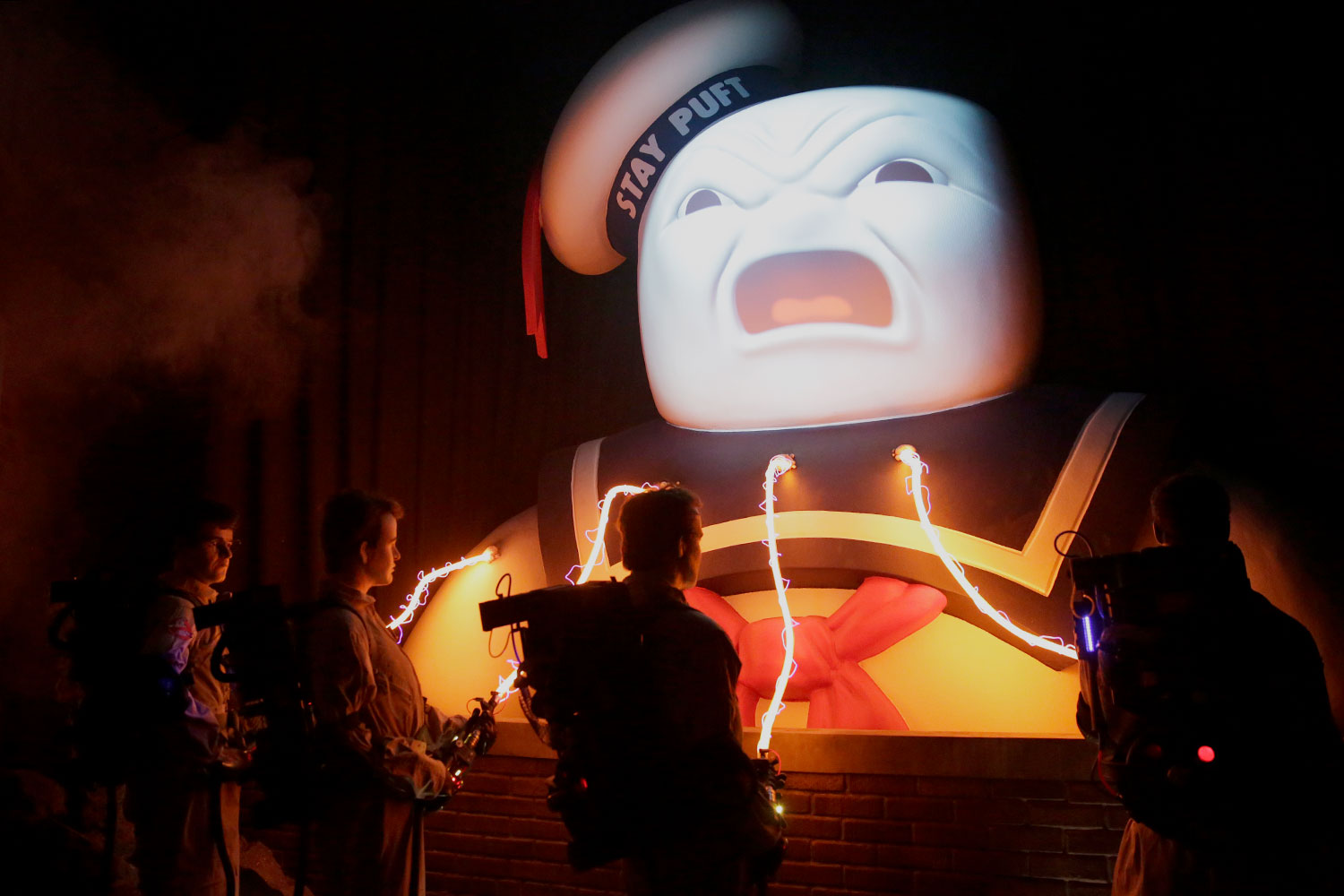 David Yeh
The Mazes of Universal Hollywood's Halloween Horror Nights Ranked (Photos)
September 18, 2019
It's Halloween Time at all the major theme parks and here at Universal Studios Hollywood, it's time for Halloween Horror Nights on select evenings now through November 3rd. With TEN Mazes, five Scare Zones, four Rides, and one live show, your time is limited now more than ever. Here we'll rank the mazes and scare zones (our opinion only) so you can make the most informed decisions when you visit. Of course, if you get the Express Pass, you should be able to see and do it all so that's the best course of action if you want to see it all.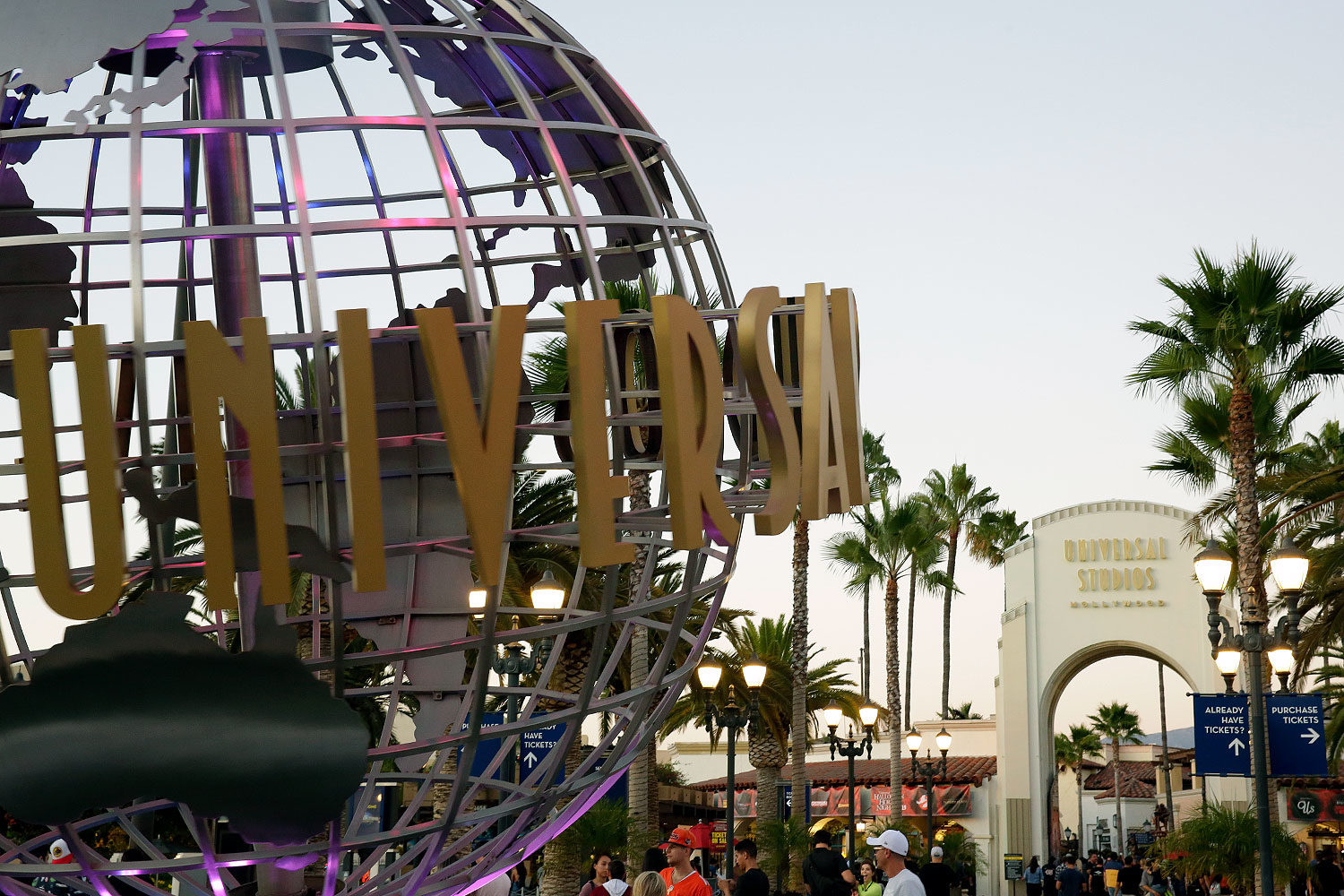 First, let's touch on the five Scare Zones. There are three of them that you'll walk through on your own automatically (Fallen Angelz, Spirits & Demons of the East, and Toxxxic Tunnel). One zone, Christmas in Hell, is part of the Holidayz in Hell maze so if you do that, you'll get Christmas in Hell. The final one, All Hallow's Evil does require a separate line but it's a pretty quick wait.


FALLEN ANGELZ (SCARE ZONE)

This scare zone is right at the entrance of the park so there's no avoiding it. Warning: There's a lot of chainsaws.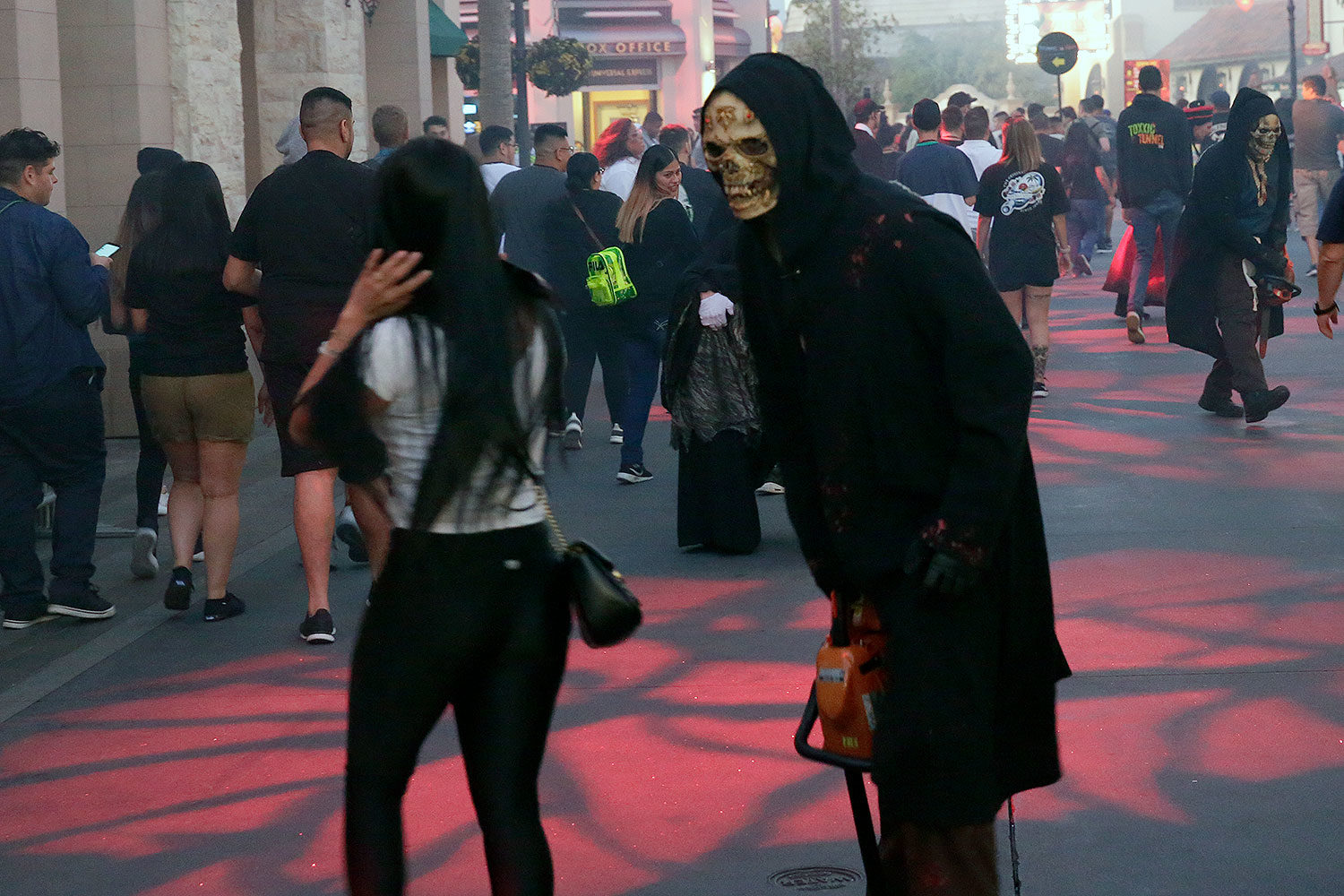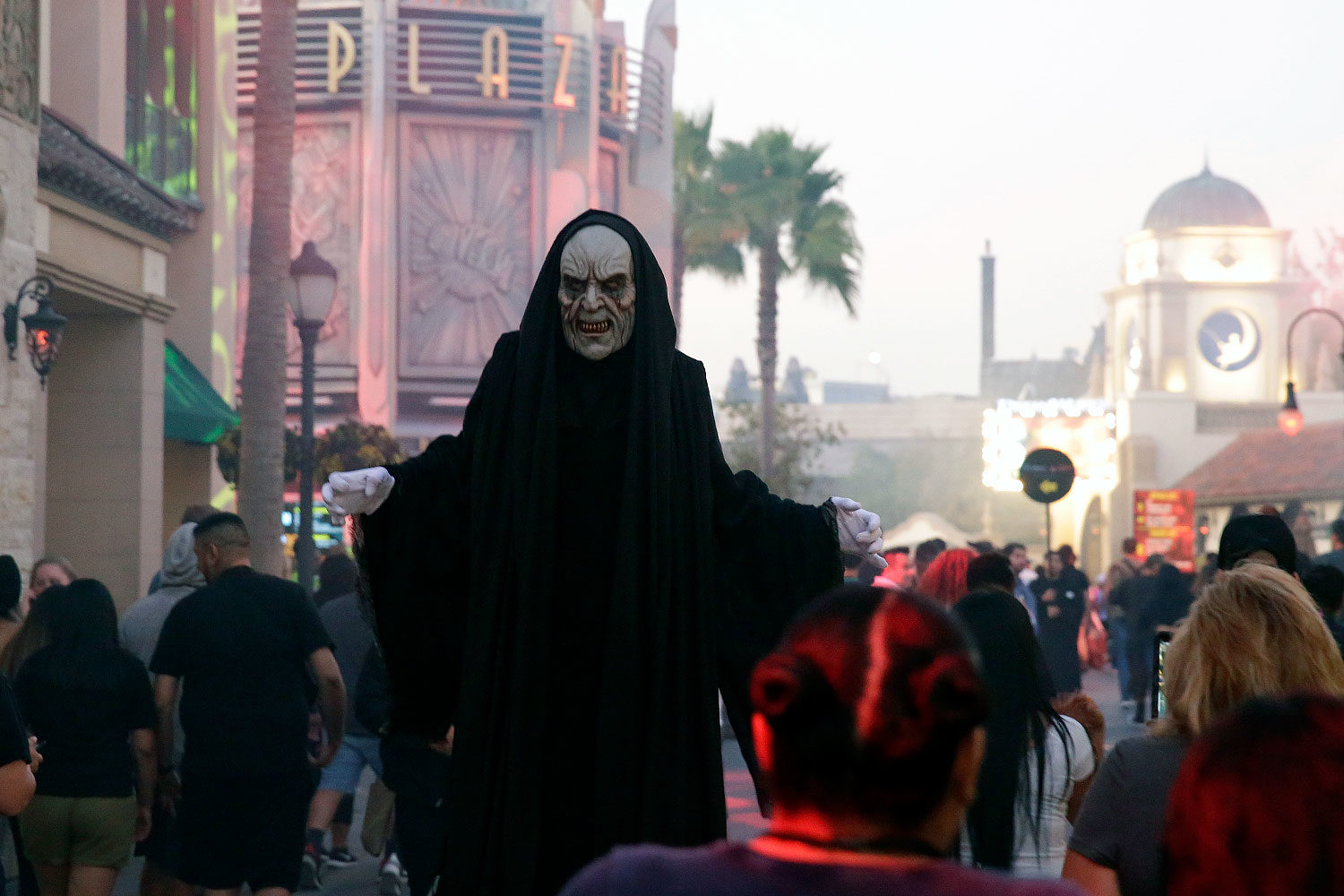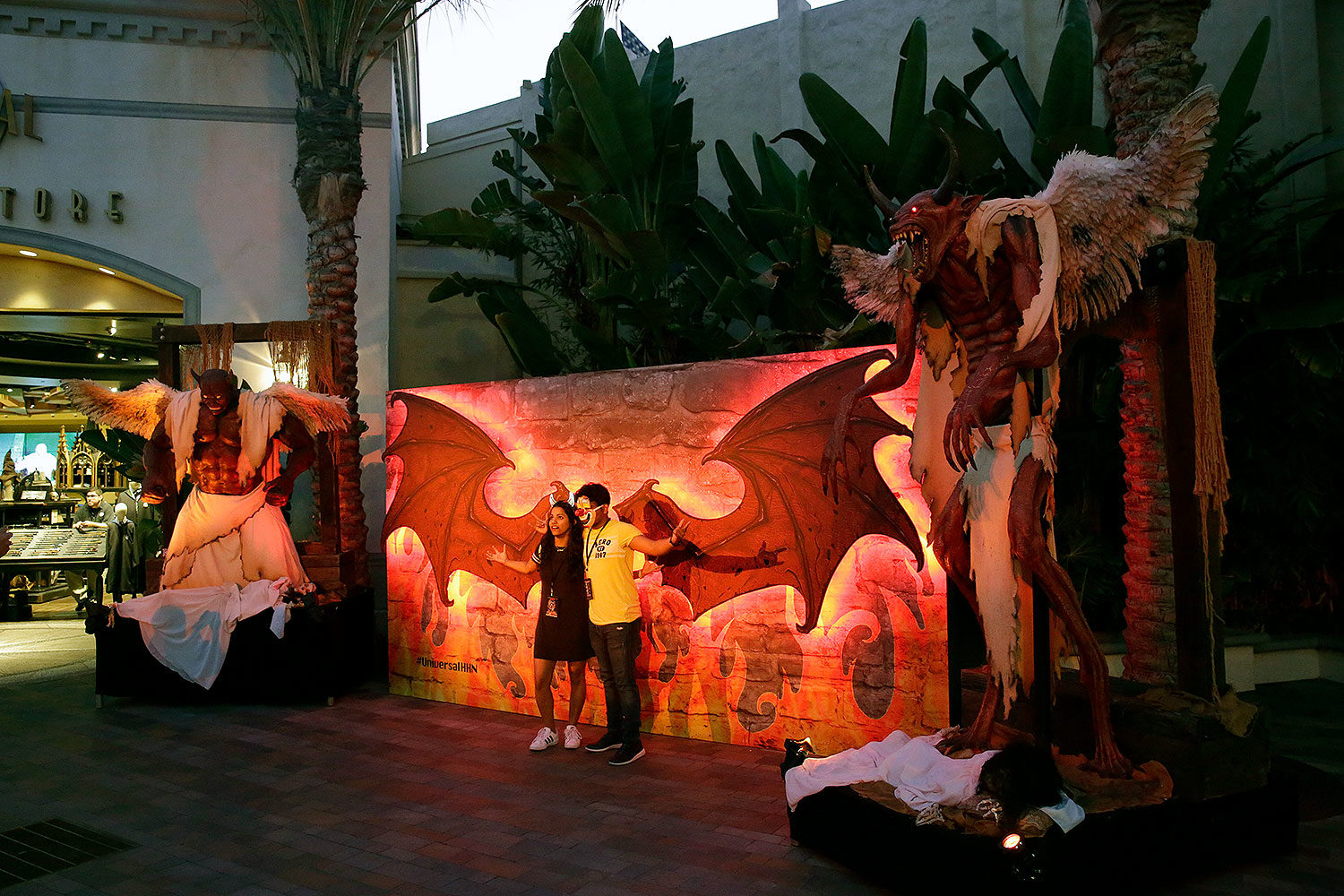 SPIRITS & DEMONS OF THE EAST (SCARE ZONE)

Following right behind Fallen Angelz is a 2nd scare zone that is also quite unavoidable, but this time, there are characters you might recognize from horror films from the East… or just Momo. Some of it does feel borderline culturally inappropriate but overall it's in good fun.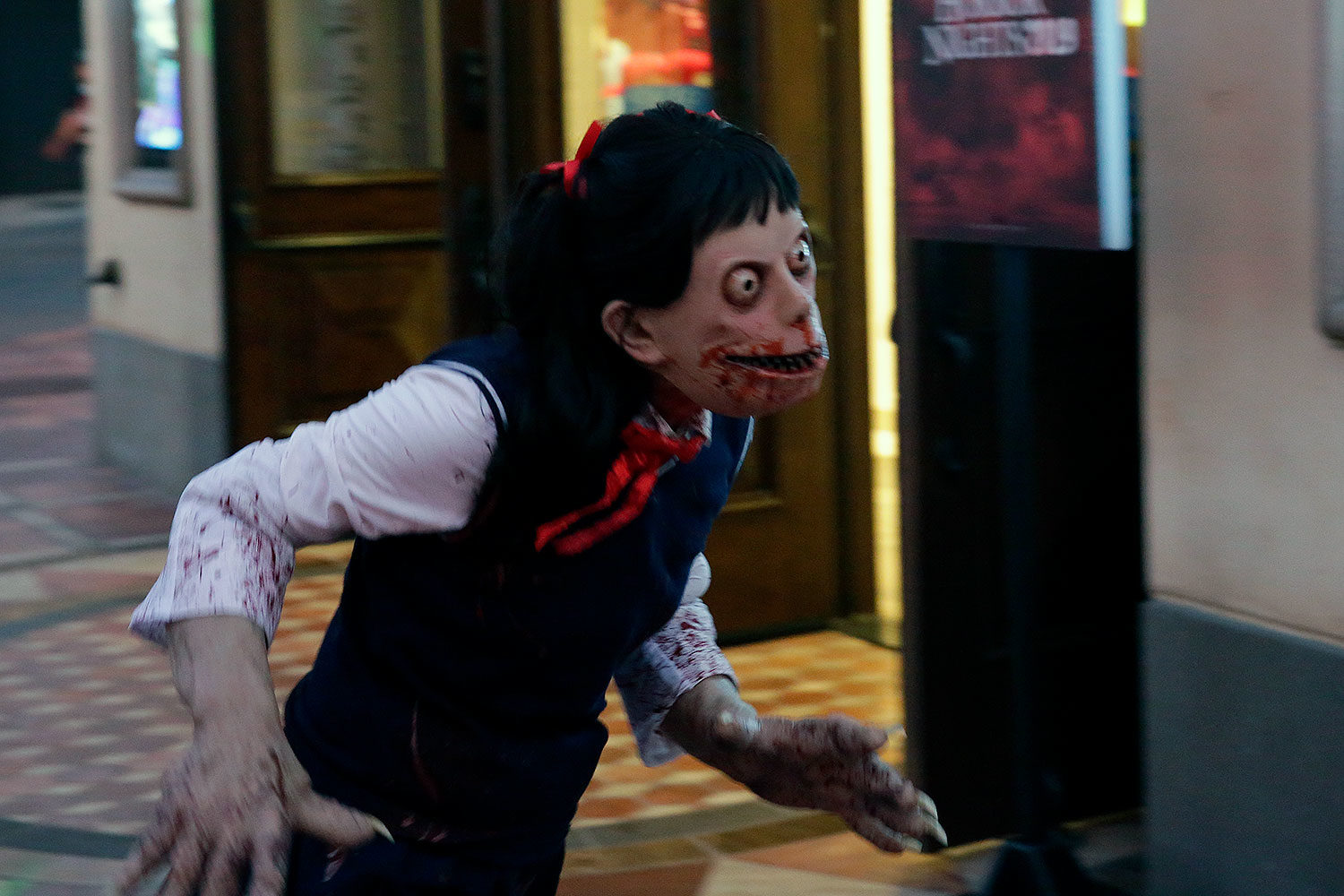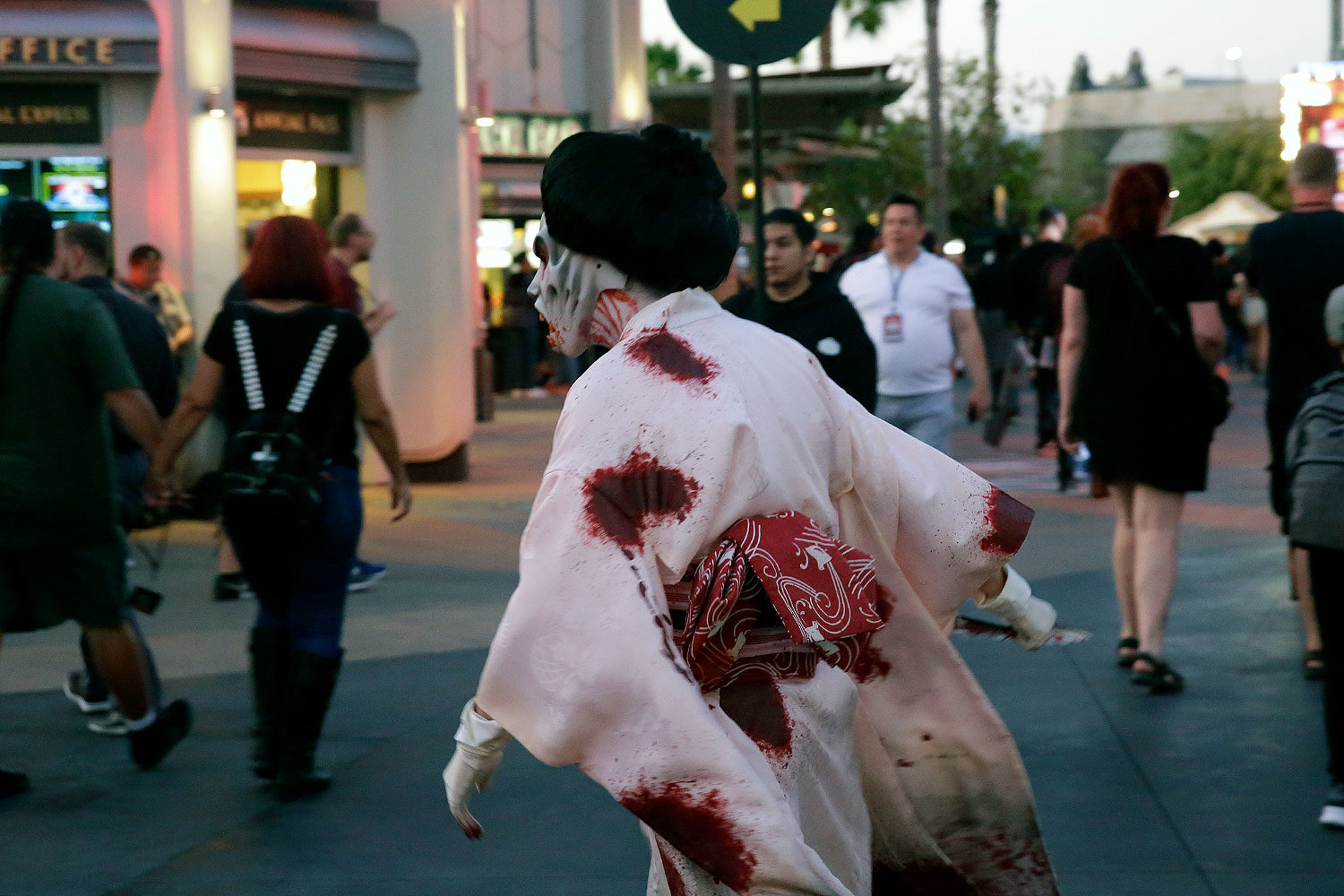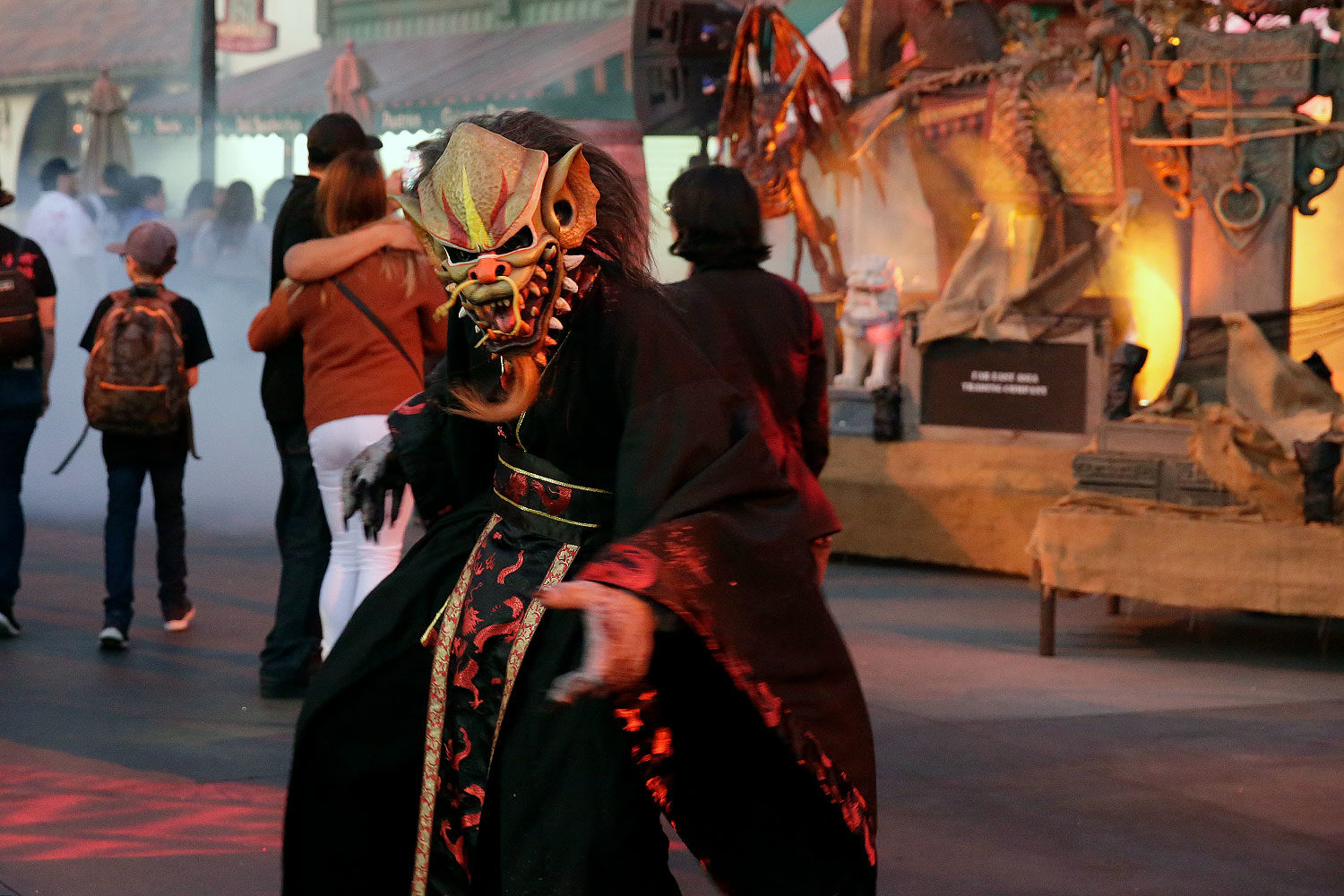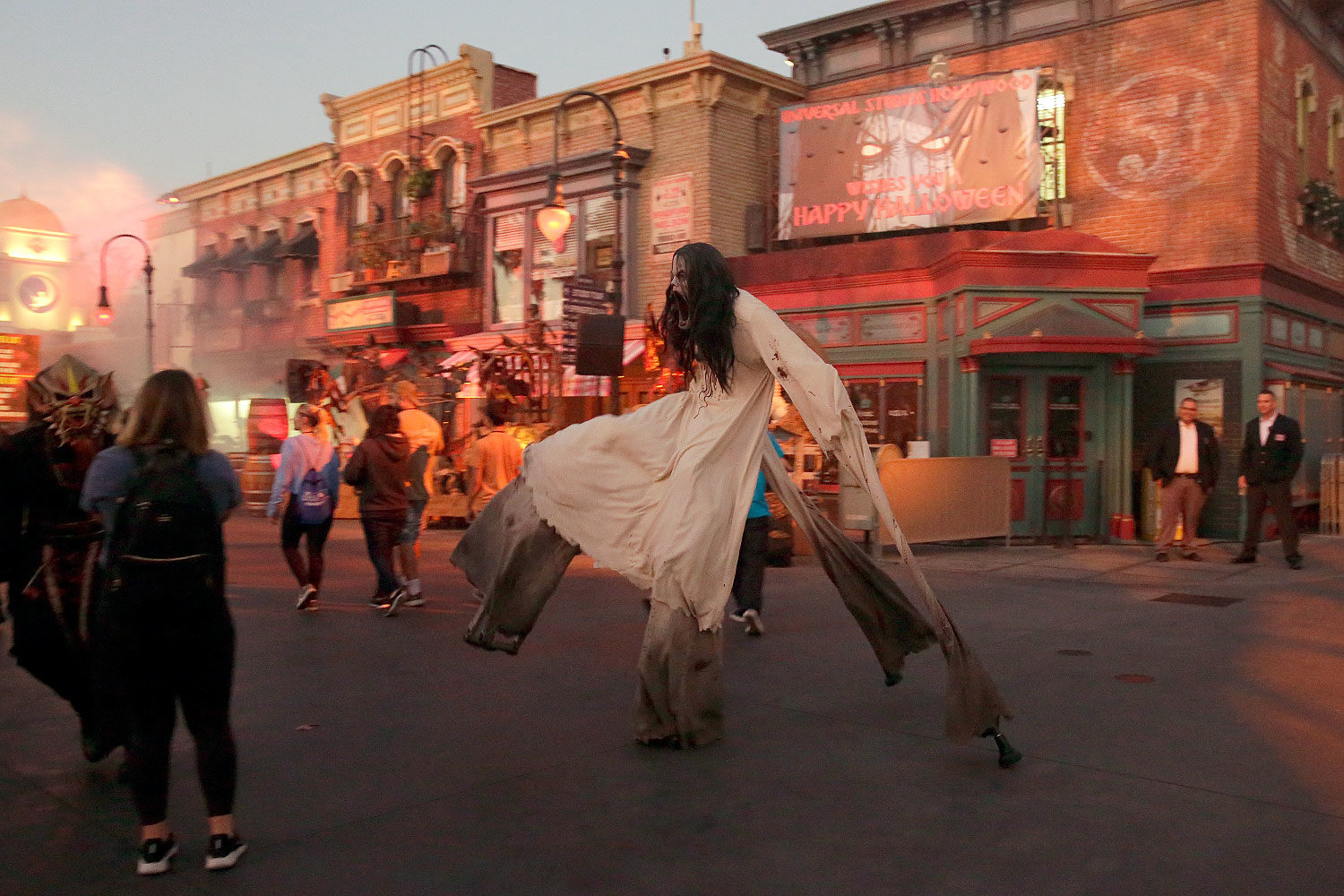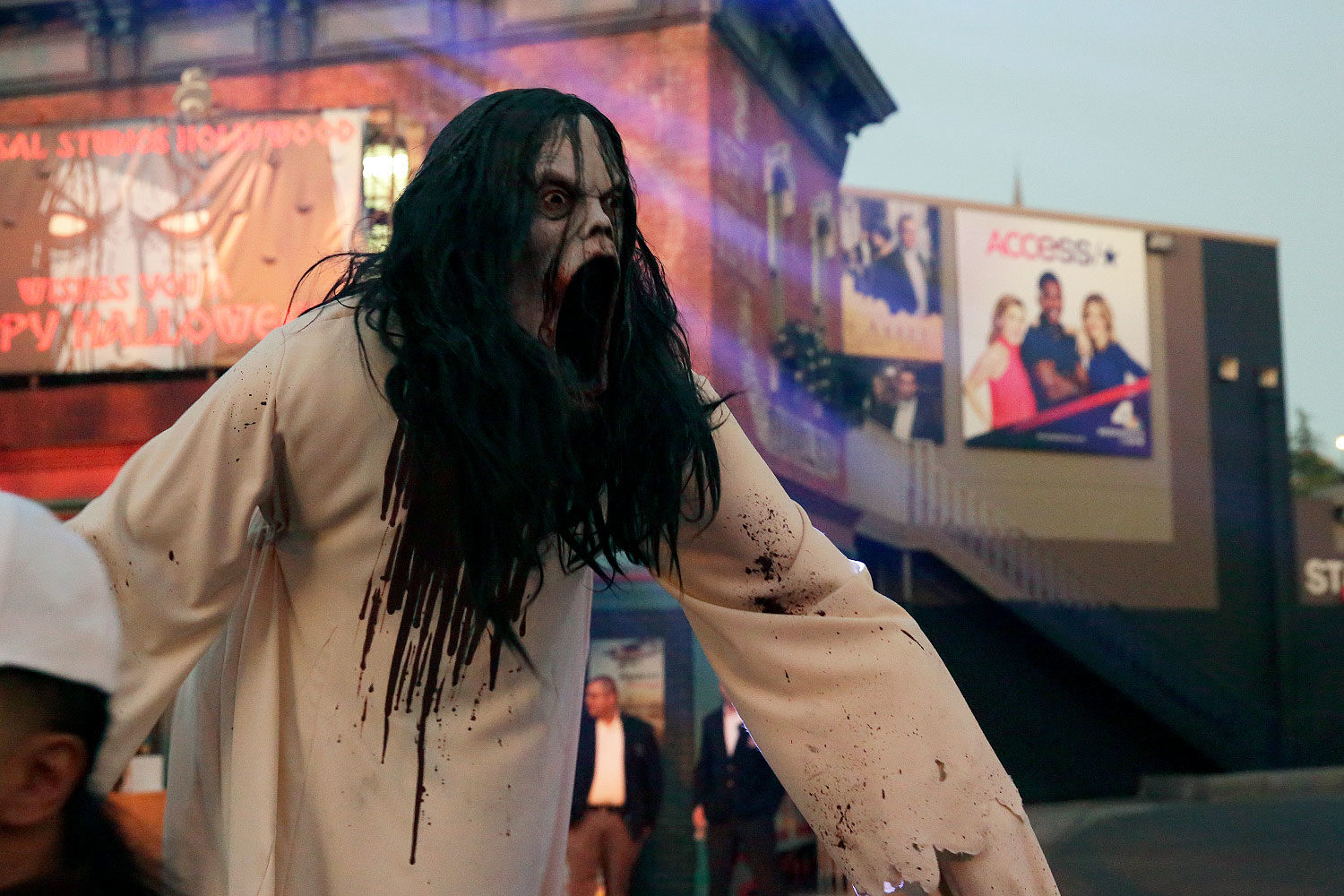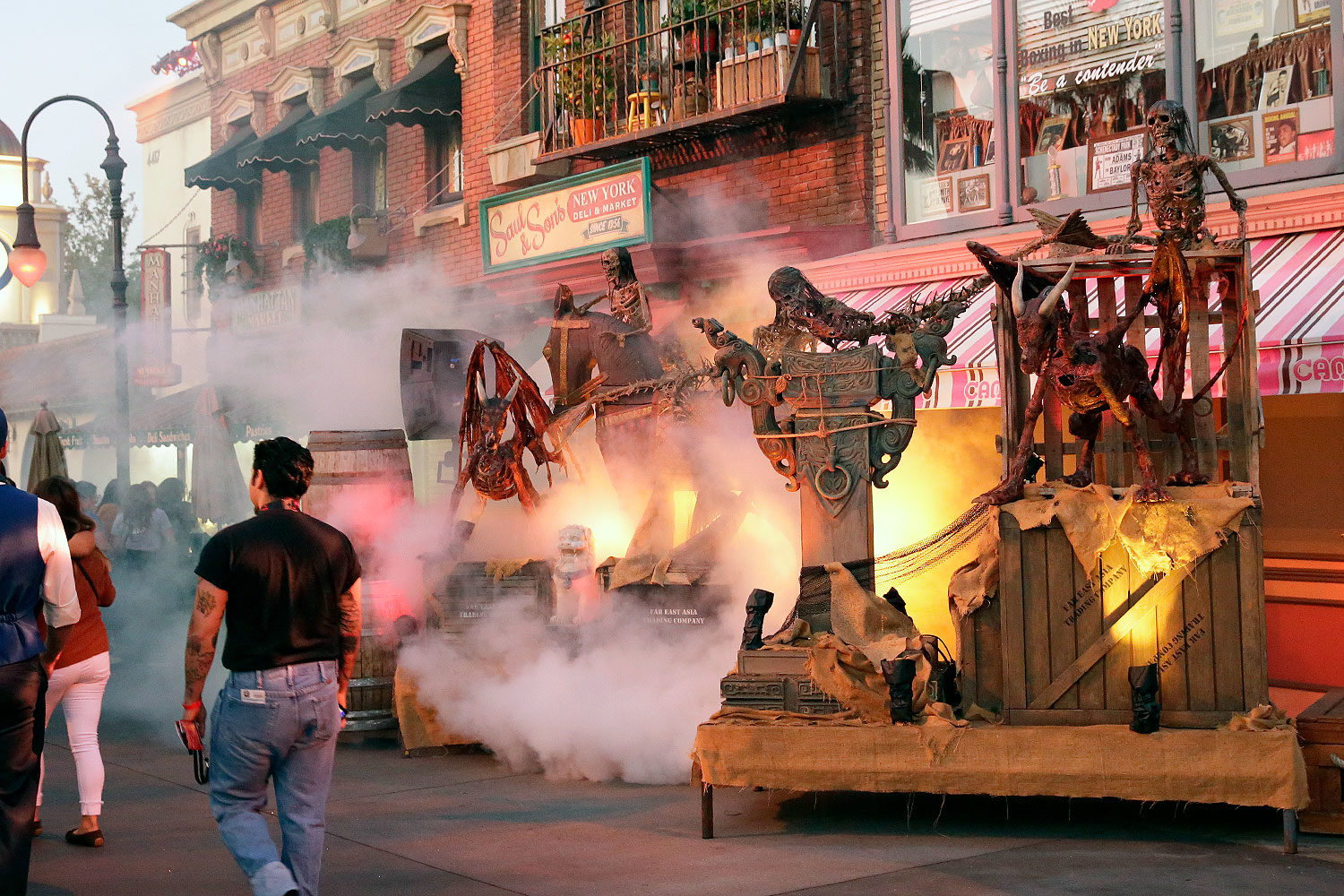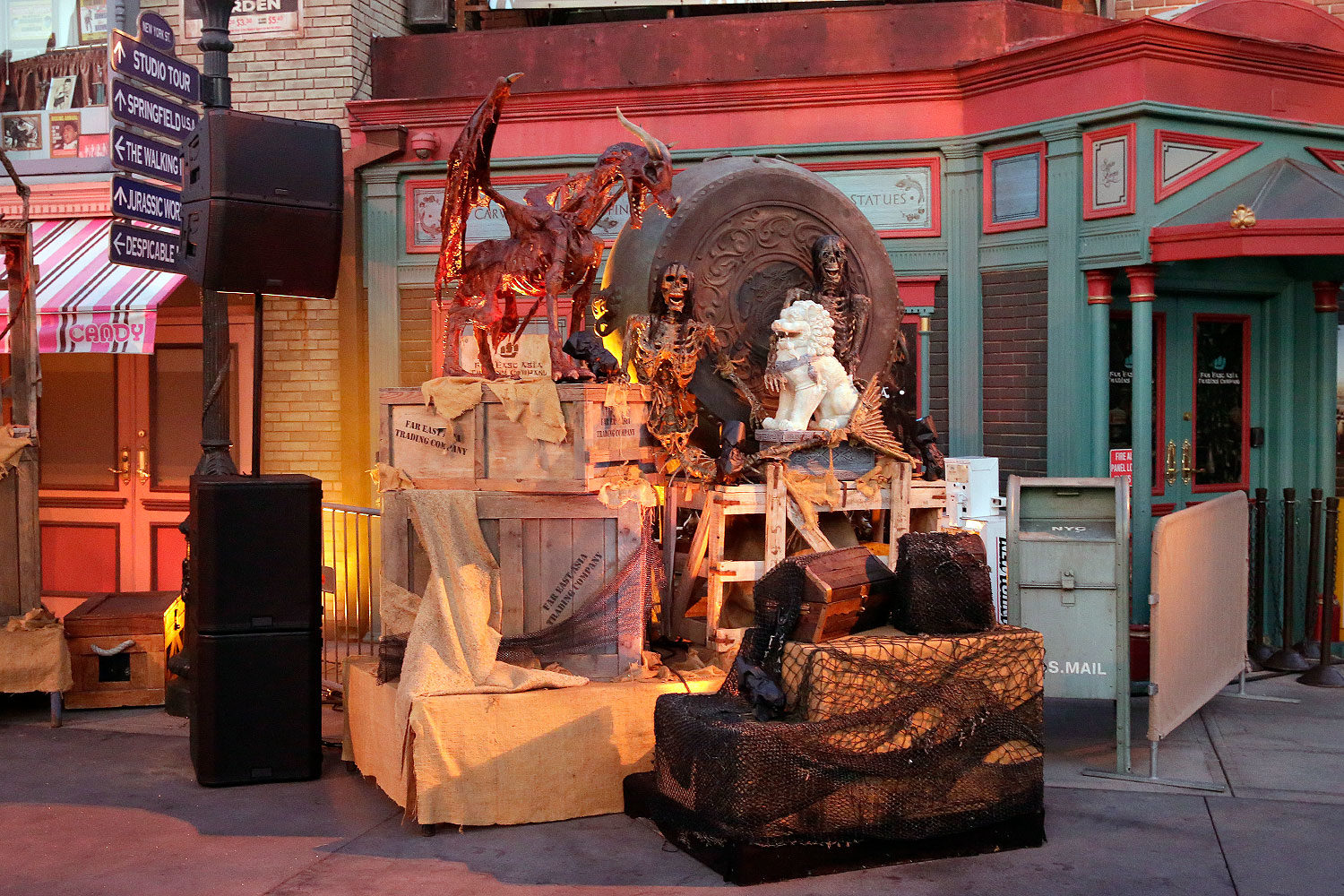 TOXXXIC TUNNEL (SCARE ZONE)

The tunnel is a required walkway if you want to get to several of the mazes located on the Universal Backlot. The zone itself isn't that toxic… or that scary for that matter.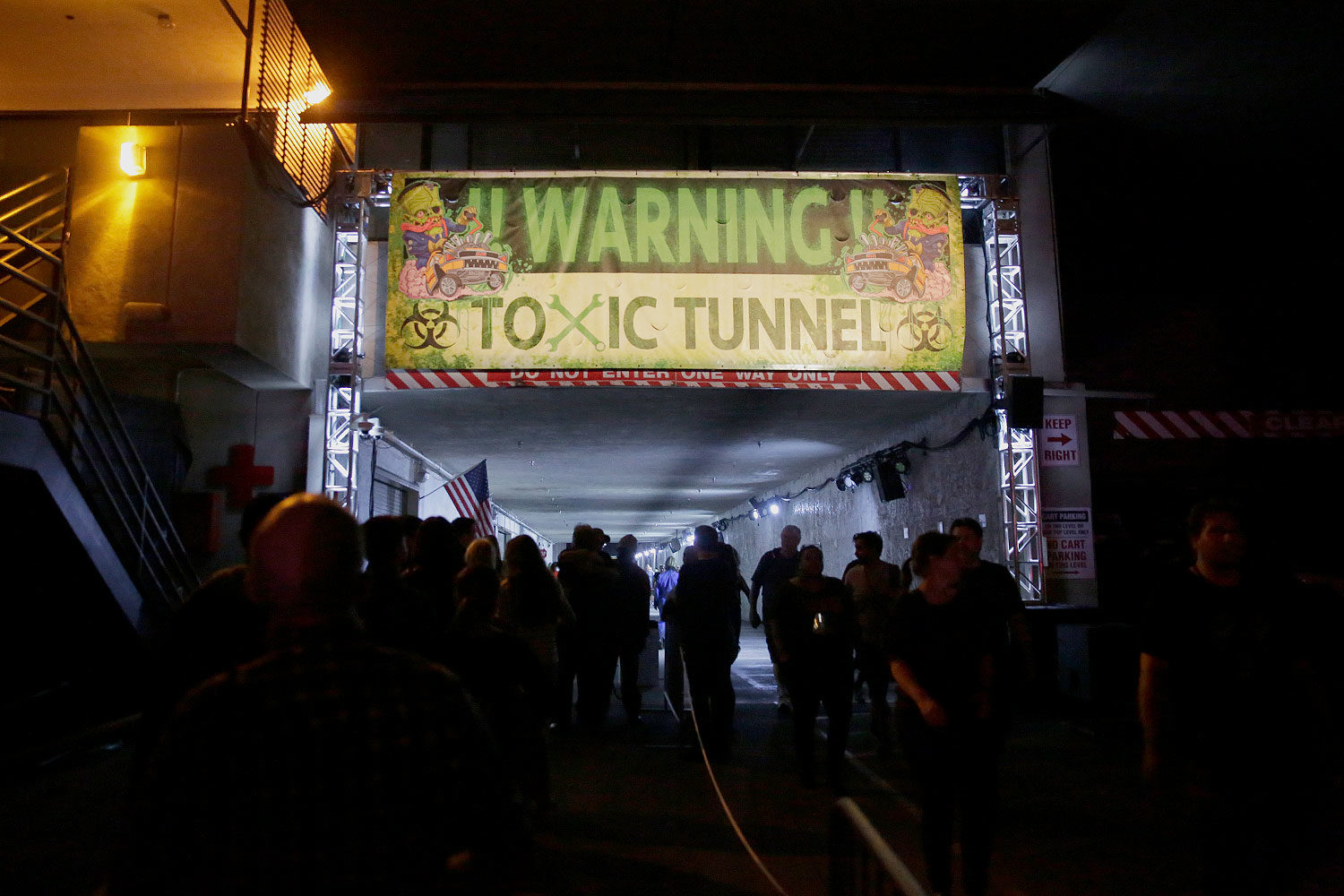 ALL HALLOW'S EVIL (SCARE ZONE)

It's a Halloween-themed walk through and there's a lot of fun displays to gawk at, but don't stop for too long or the demons will get ya.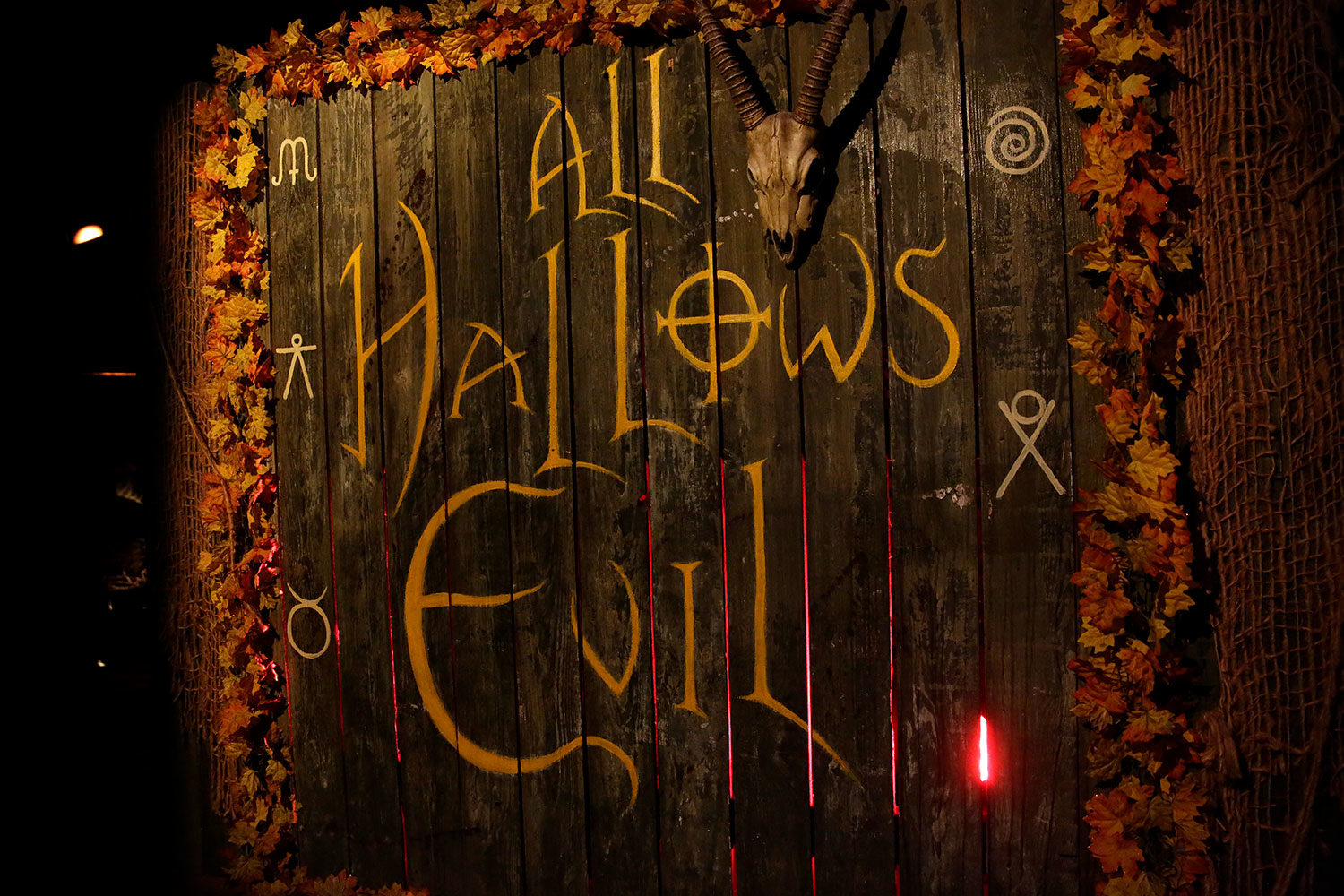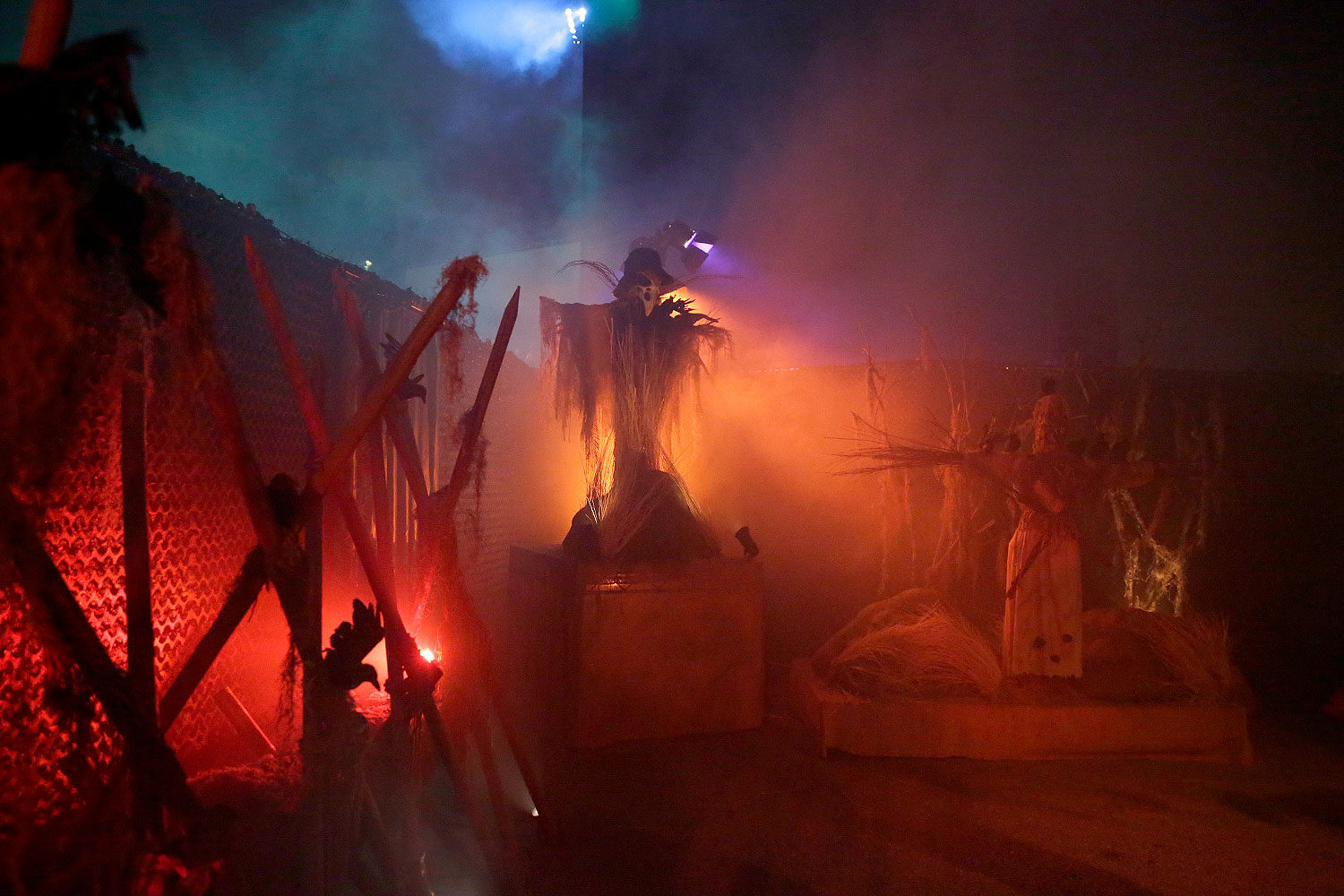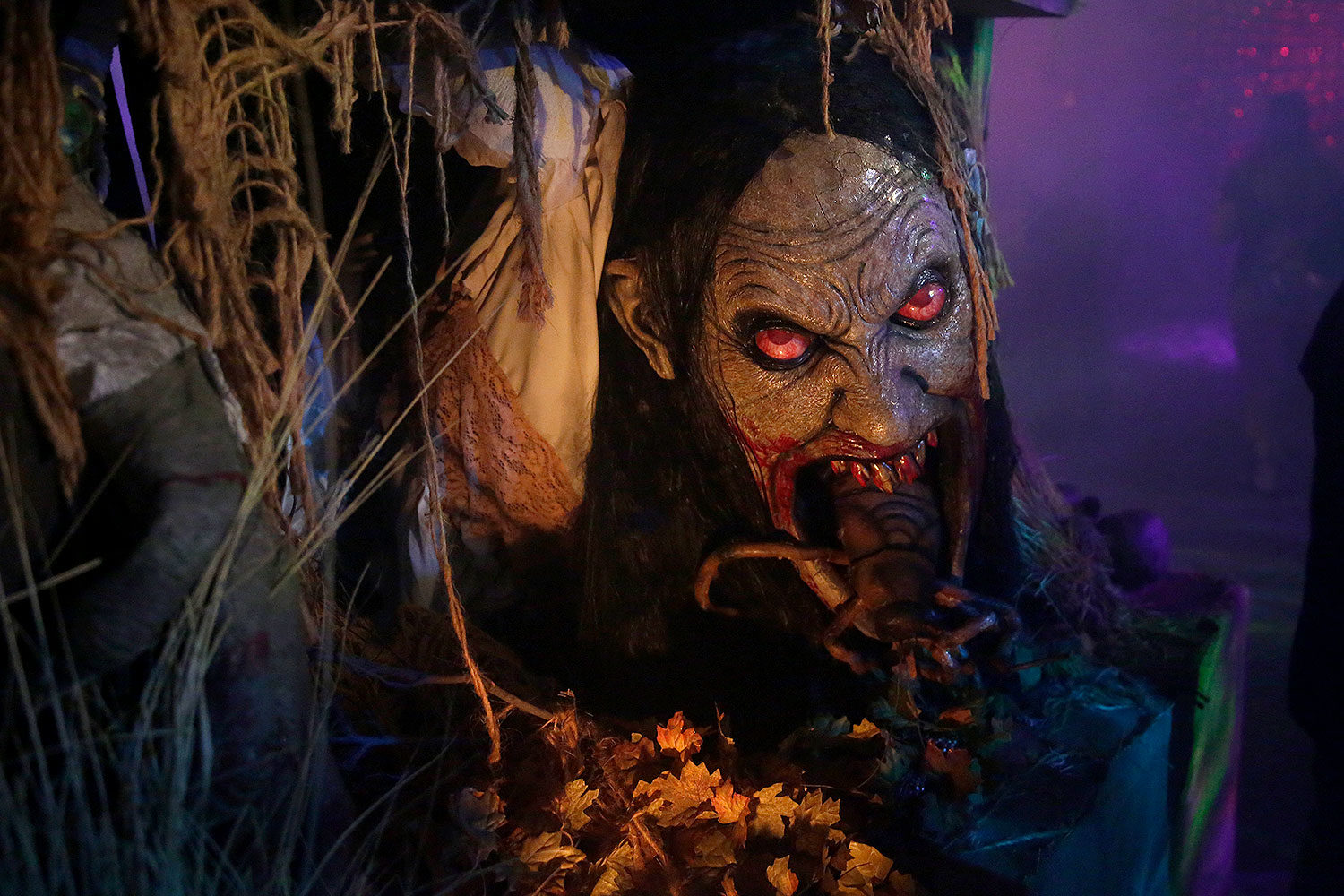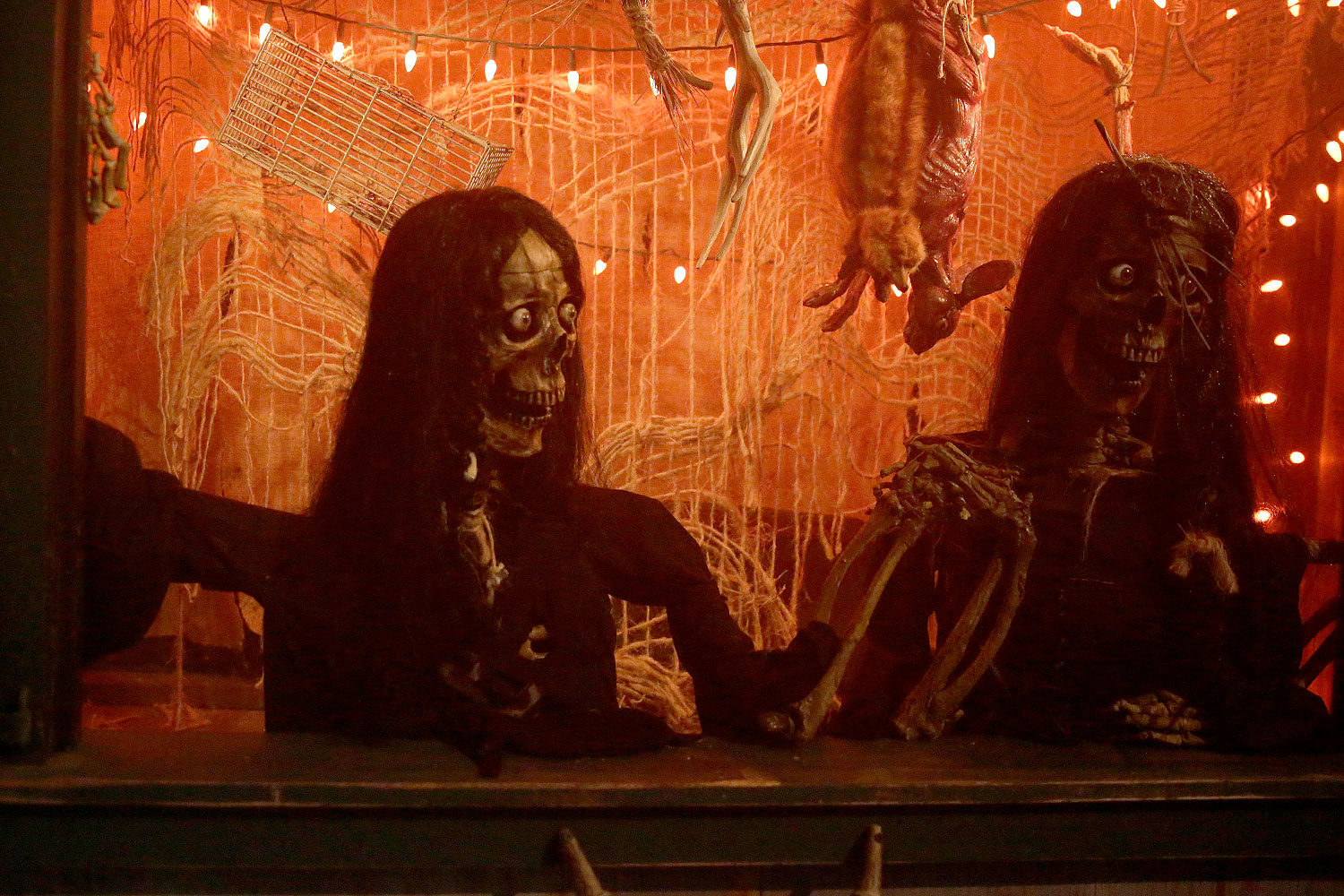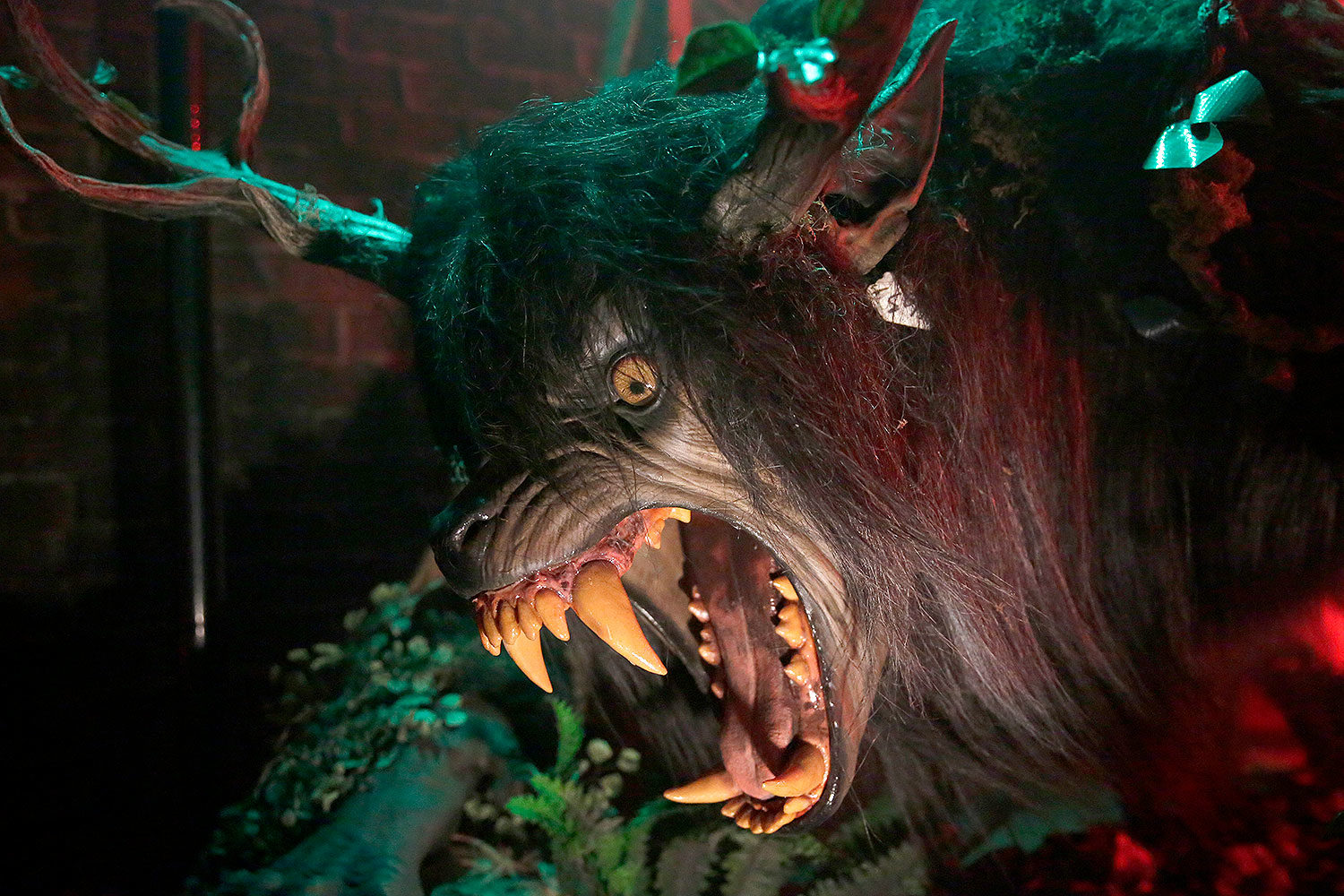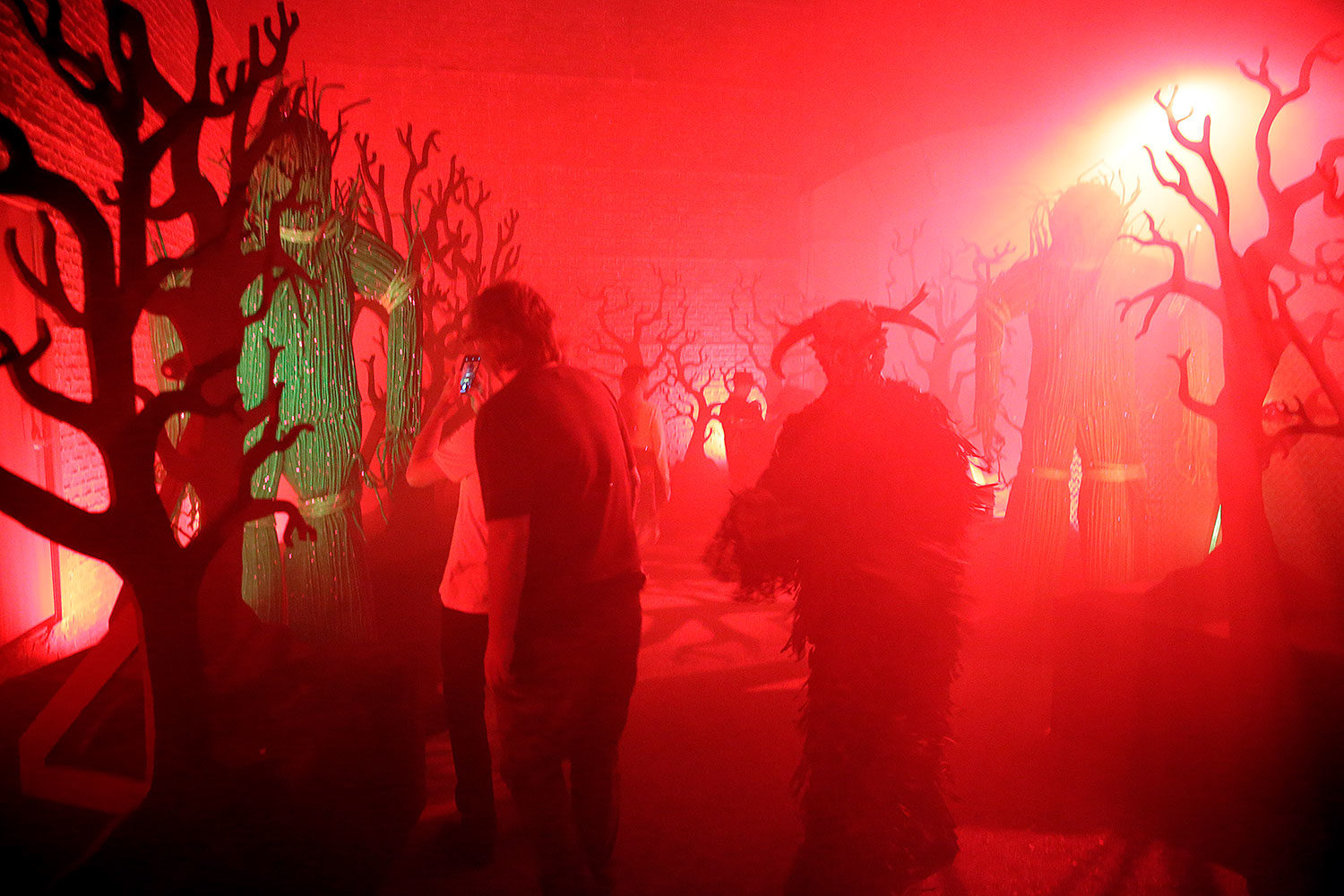 CHRISTMAS IN HELL (SCARE ZONE)

The final scare zone is actually a part of the Holidayz in Hell maze so it shouldn't really be included here, but since Universal designates it as separate, we will too. One of the last scenes of the Holidayz in Hell is Christmas-themed and this outdoor scare zone completes your journey as the last holiday of the year.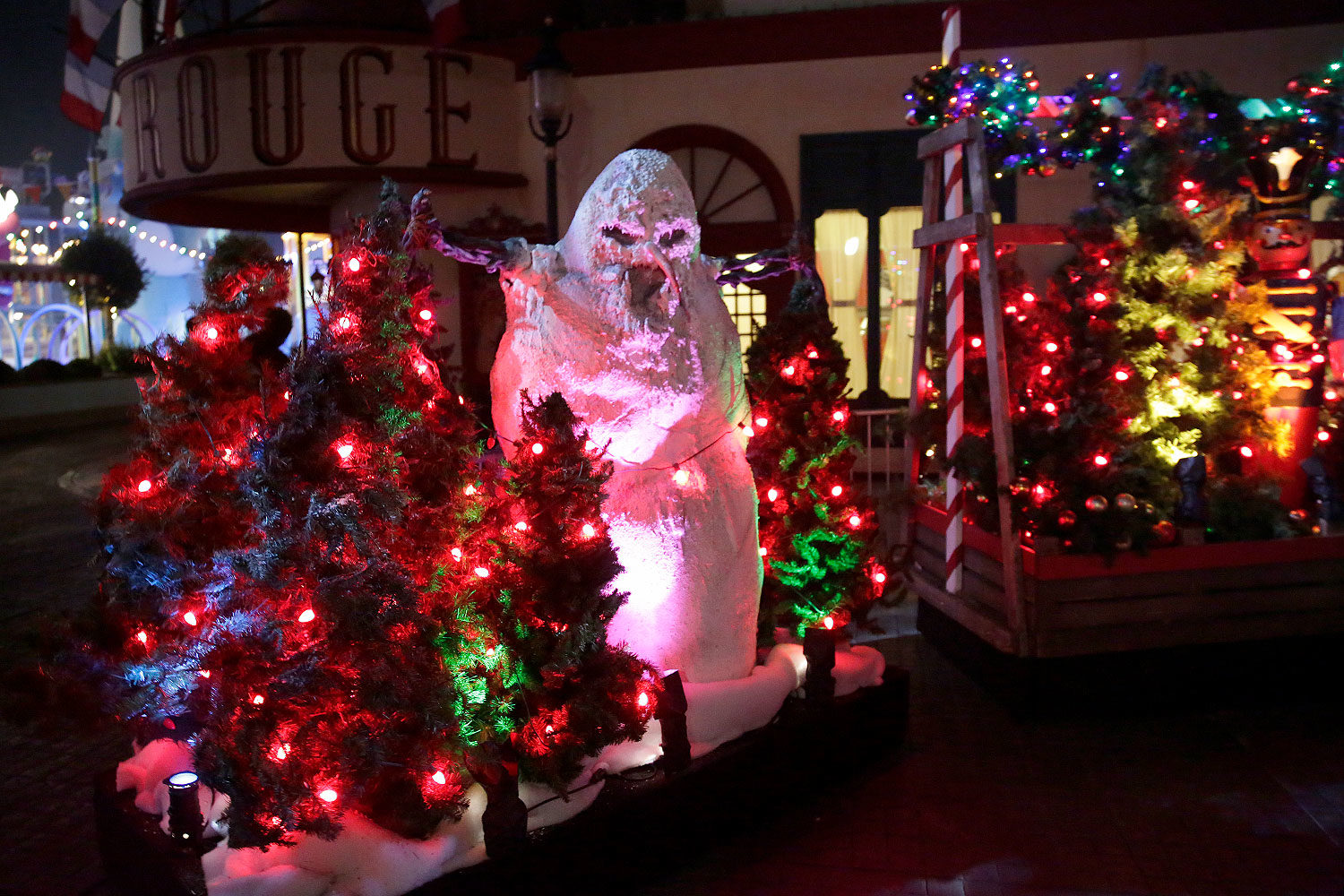 MAZES RANKED



10. THE WALKING DEAD ATTRACTION

You don't need to wait for Halloween Horror Nights to experience this attraction since it's available year-round, so that's why it landed dead last in the ranking. Still, it's got a great queue set-up and great looking sets, but because it's a more permanent experience there's fewer surprises. If you wait until the end of the night, there won't be much of a wait for this one.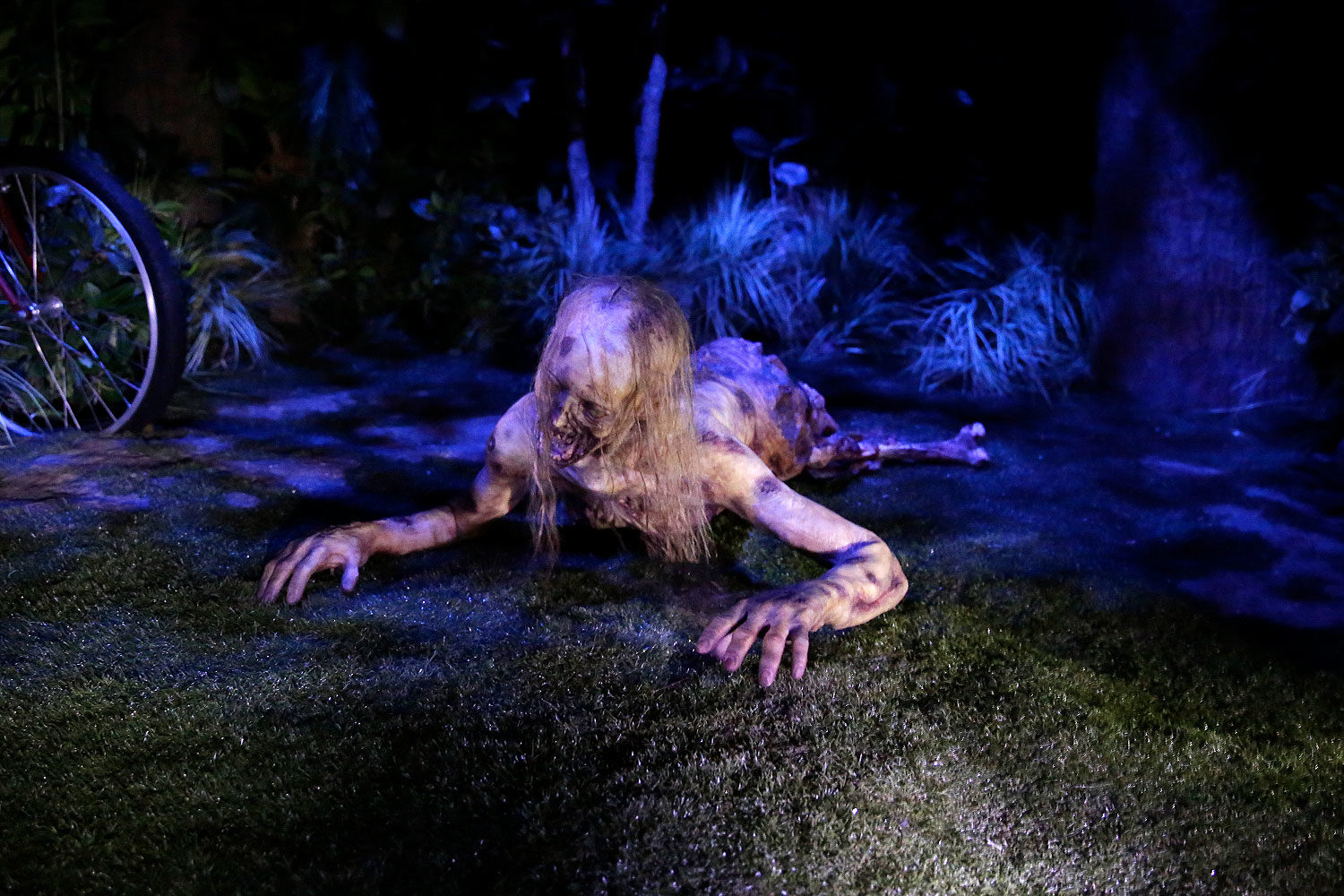 9. JORDAN PEELE'S US

The Universal release 'Us' was a huge hit for the studio so it was a no-brainer to find a maze themed to it. If only it was a bit more scary. The film is more to think about but walking through the Santa Cruz Beach Boardwalk Funhouse and into the vacation home, there's a lot of dead mannequins along the way, but was hoping for a lot more of something else.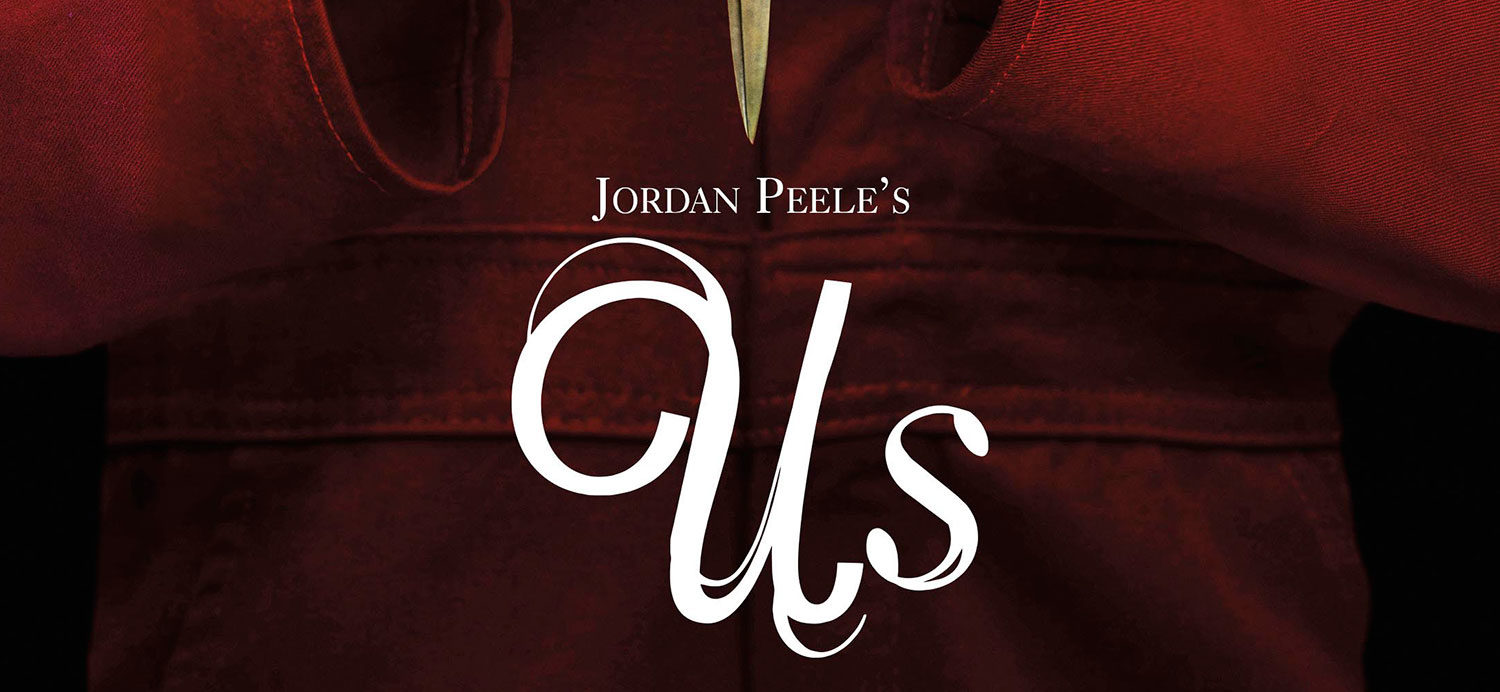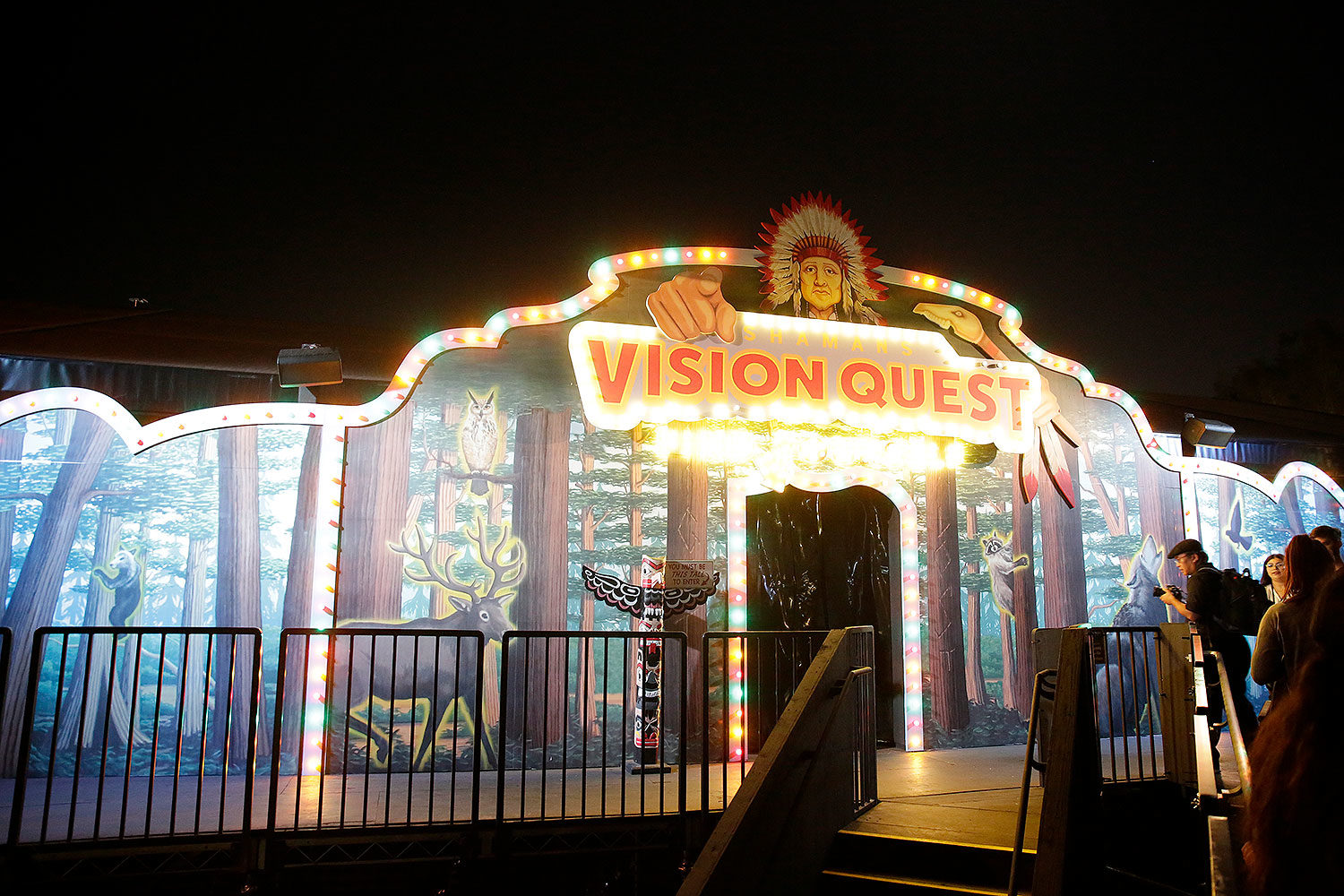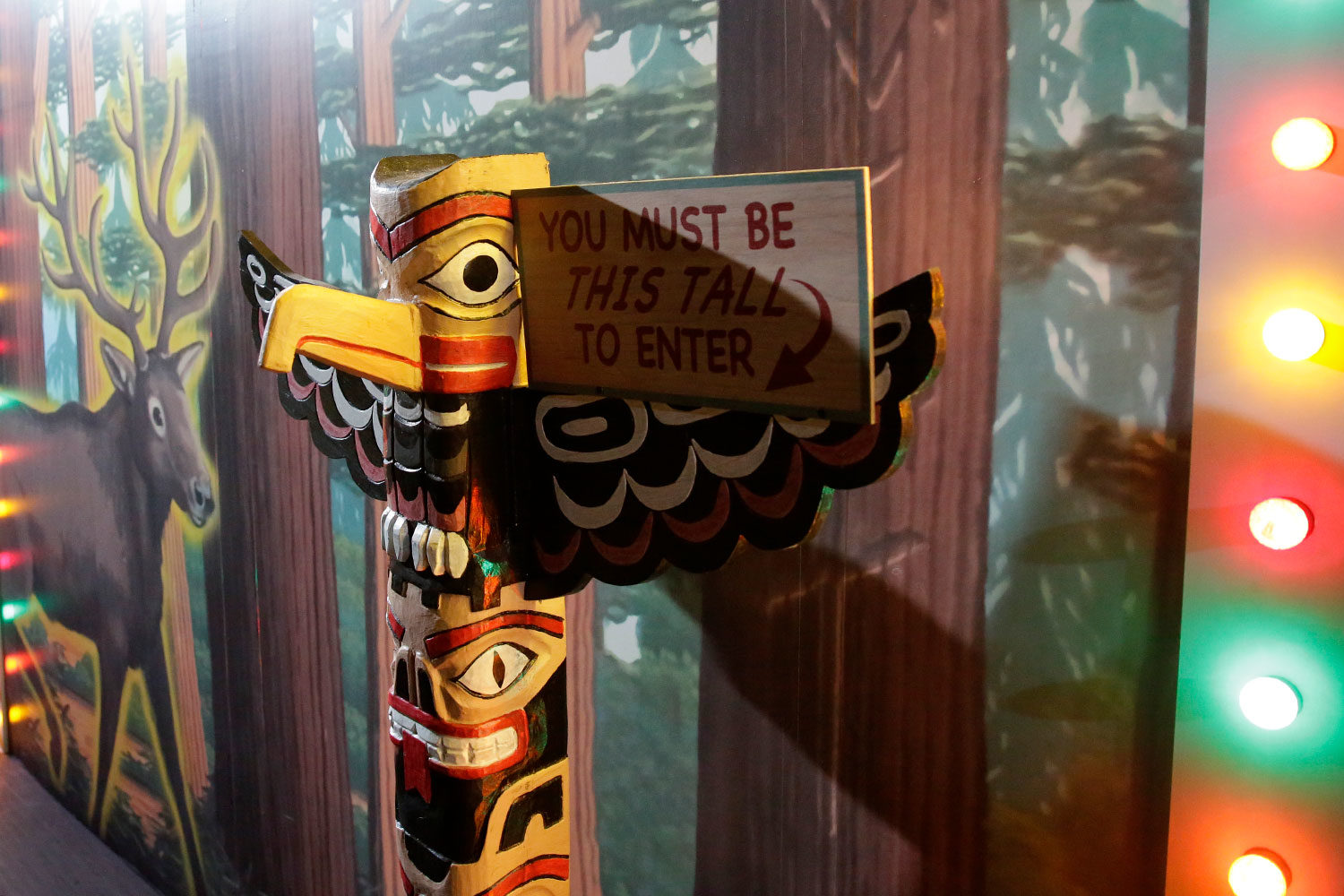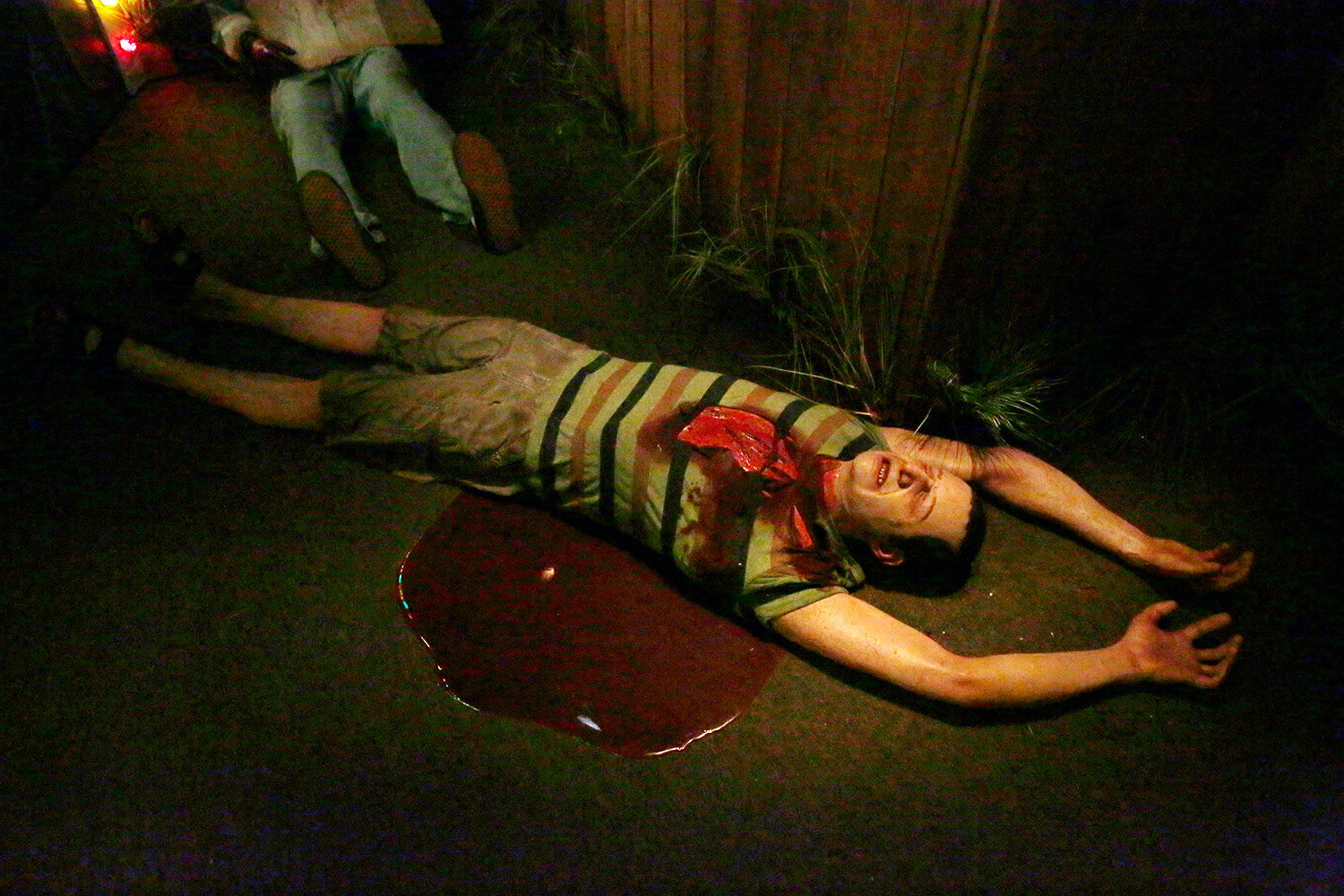 8. STRANGER THINGS

It's probably best to lower expectations are on the bigger named properties, because outside of great production values, this is another experience that is designed for a broader audience. It's the second year for the hit Netflix show and proves to be among the more popular mazes, but walking out, I didn't feel moved by much of it. Is it cool though? Yeah, it's pretty cool.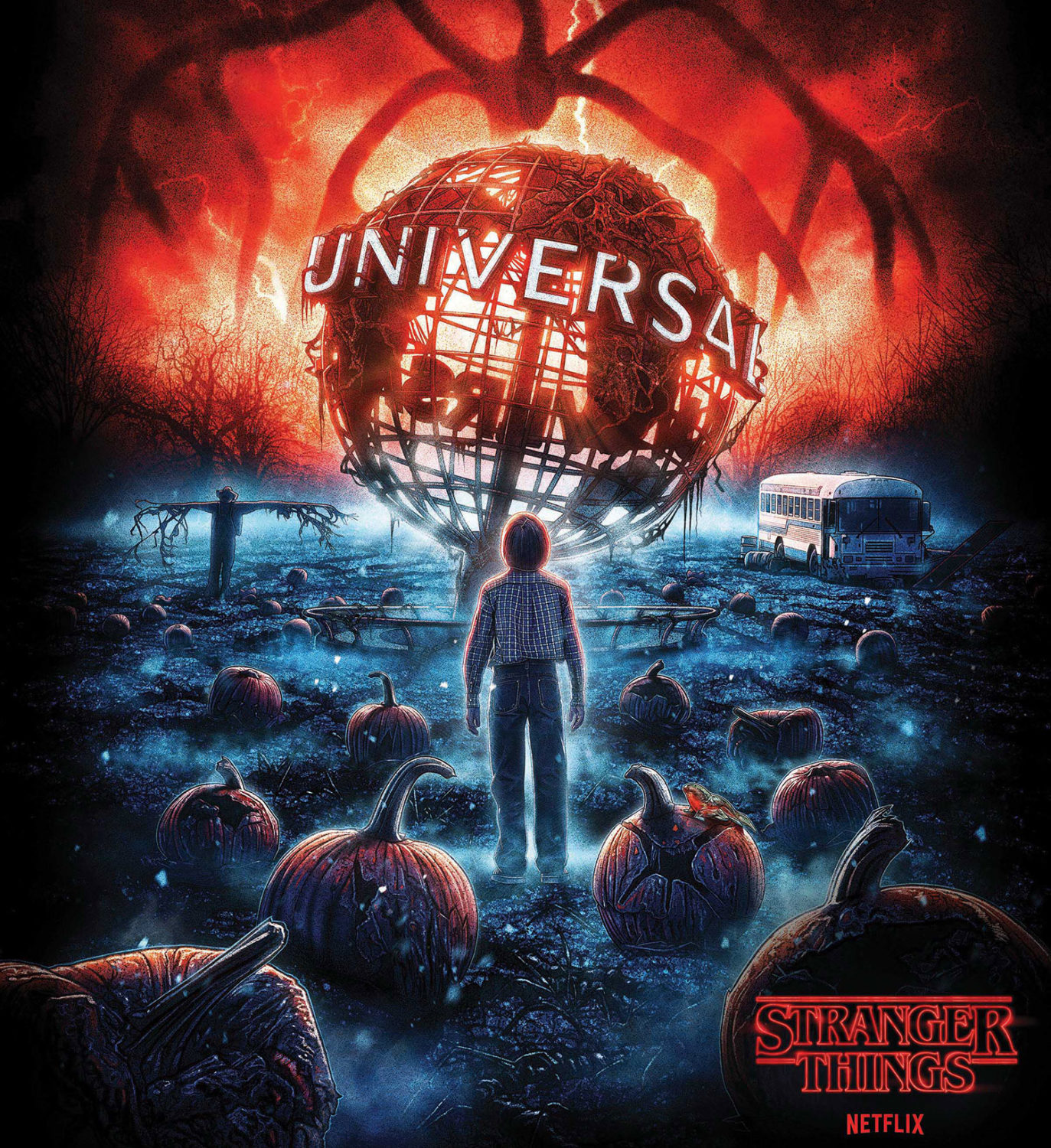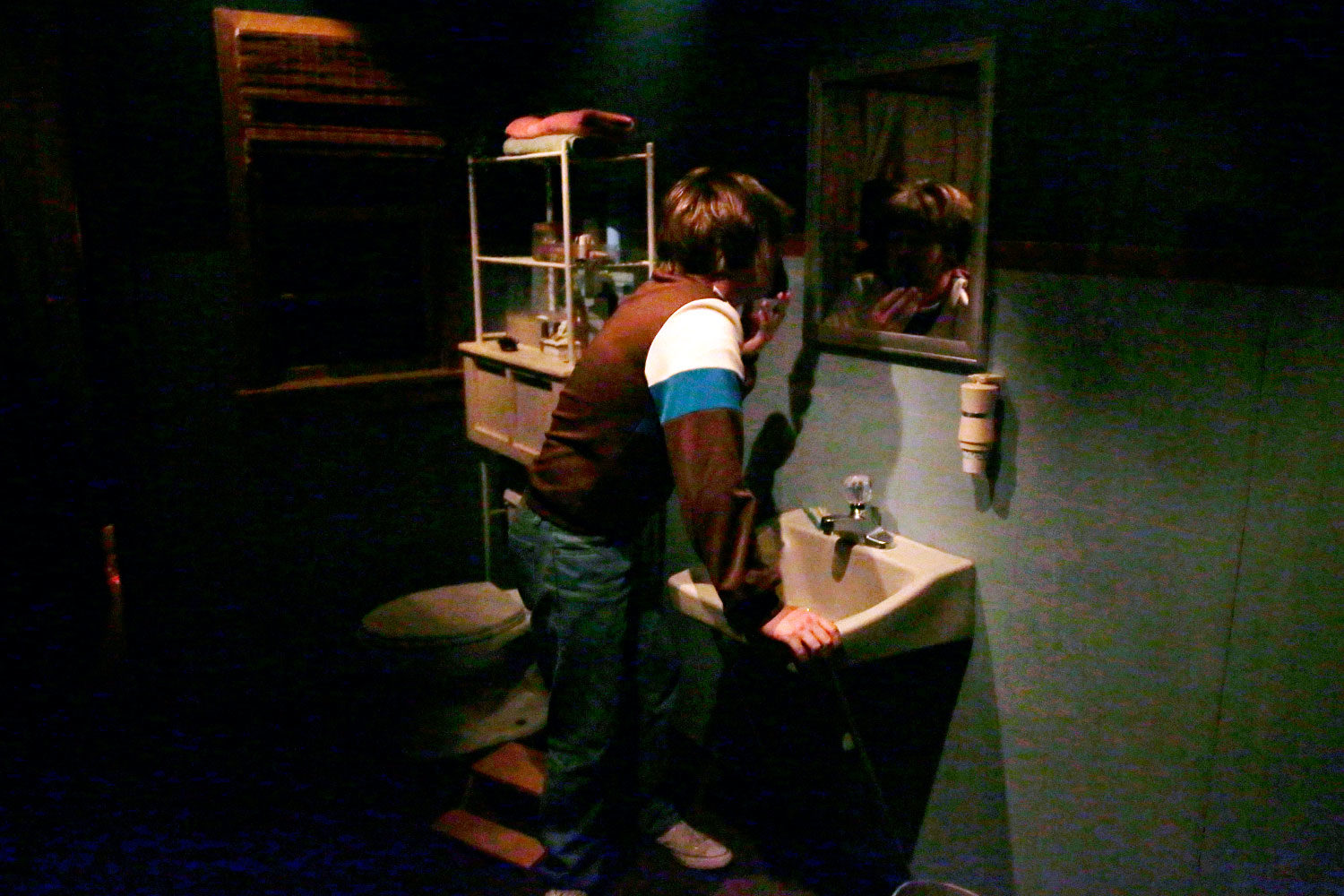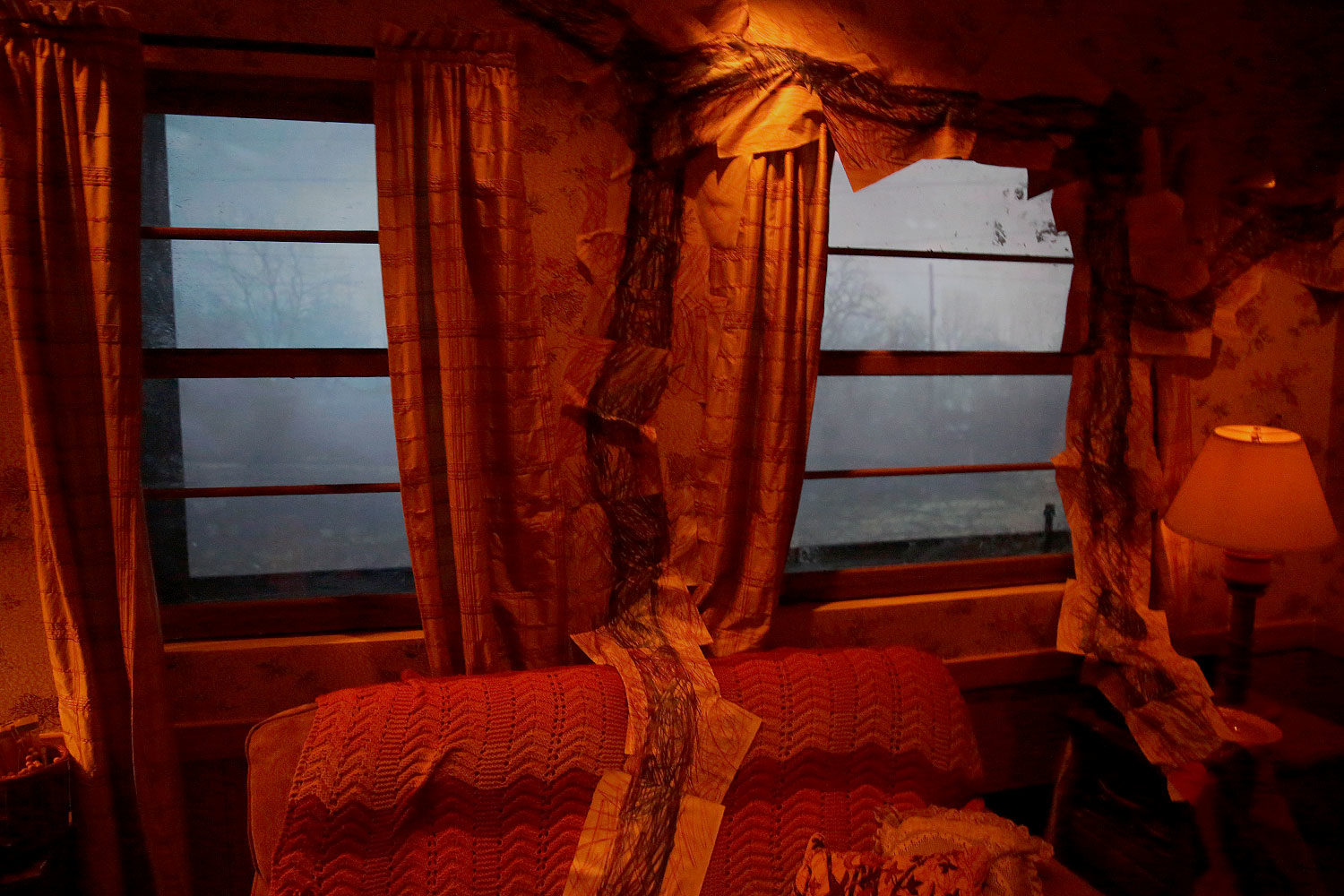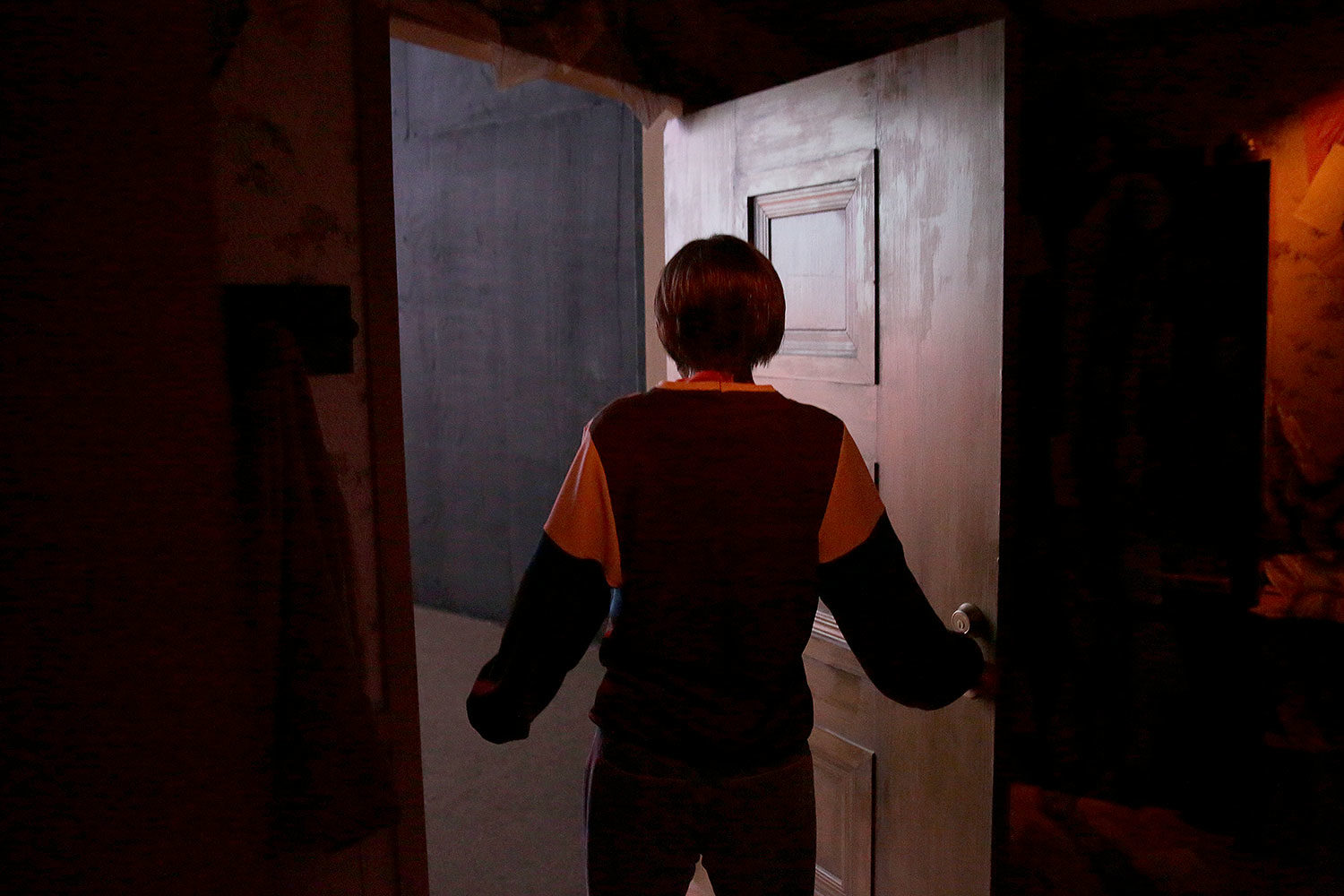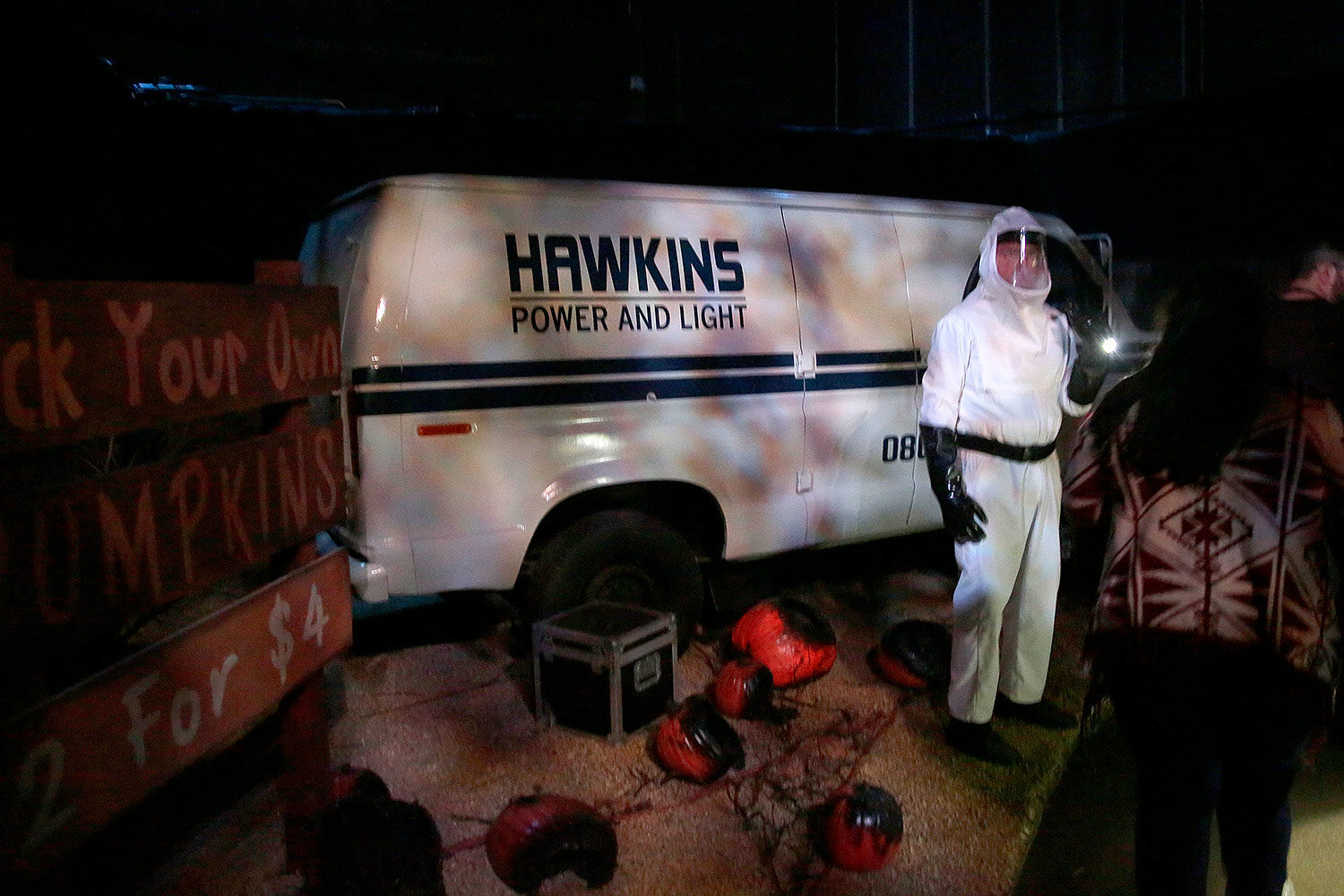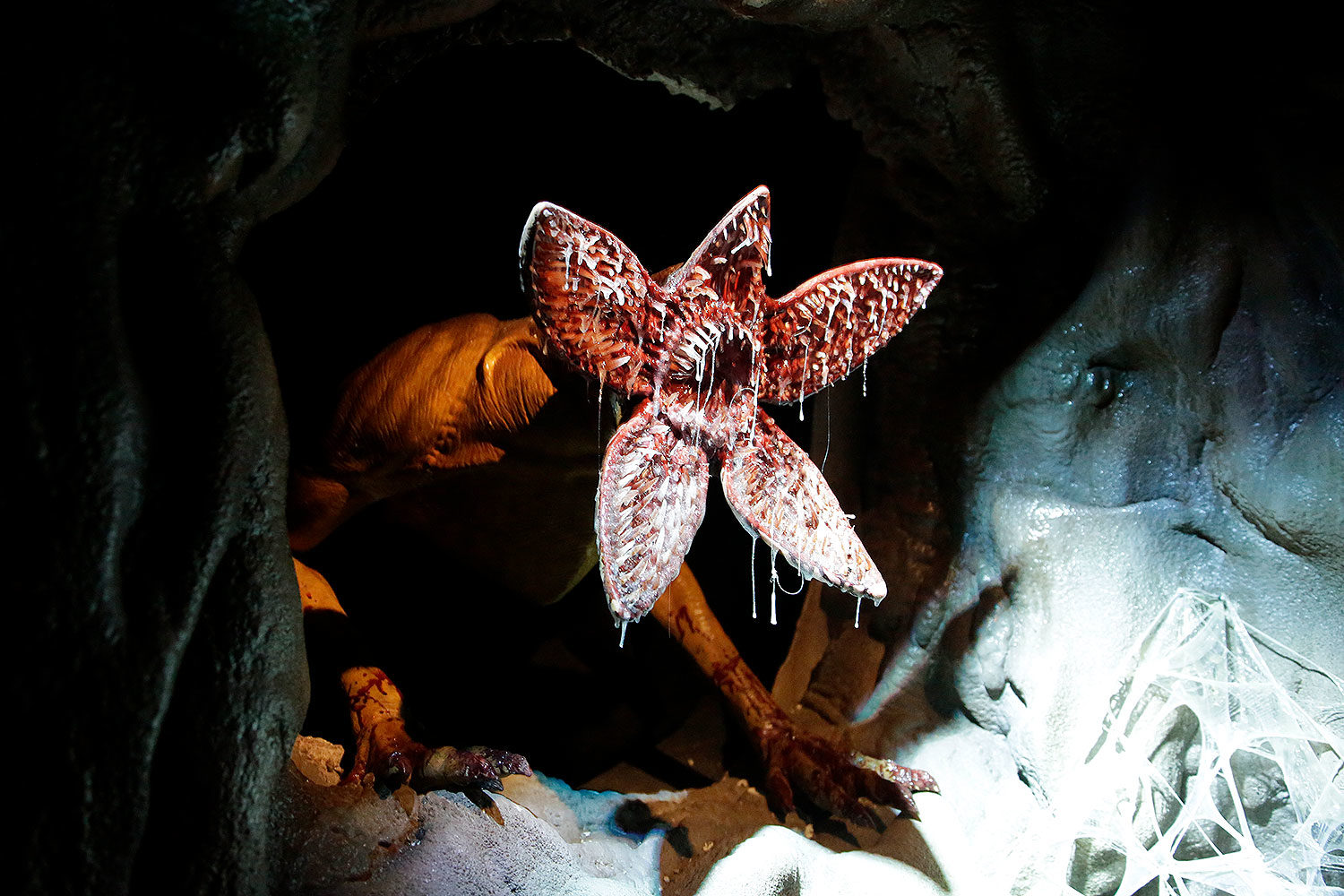 7. HOUSE OF 1,000 CORPSES

Based on Rob Zombie's cult classic movie from Lionsgate, this maze may or may not have 1000 corpses (we didn't count), but there's half of a great maze here and half of an okay maze. (It being the last maze of the night could have contributed to the lacking reception)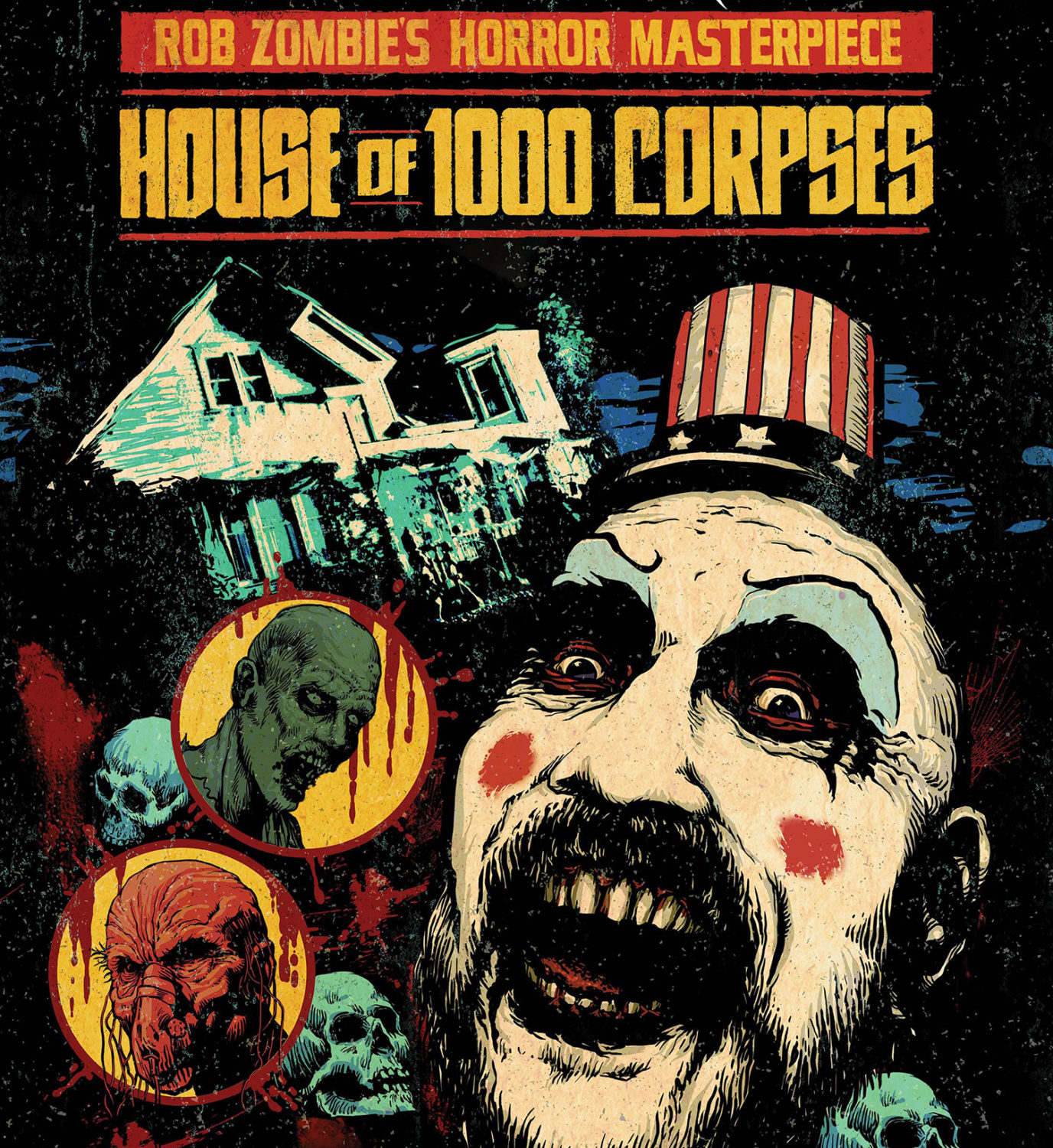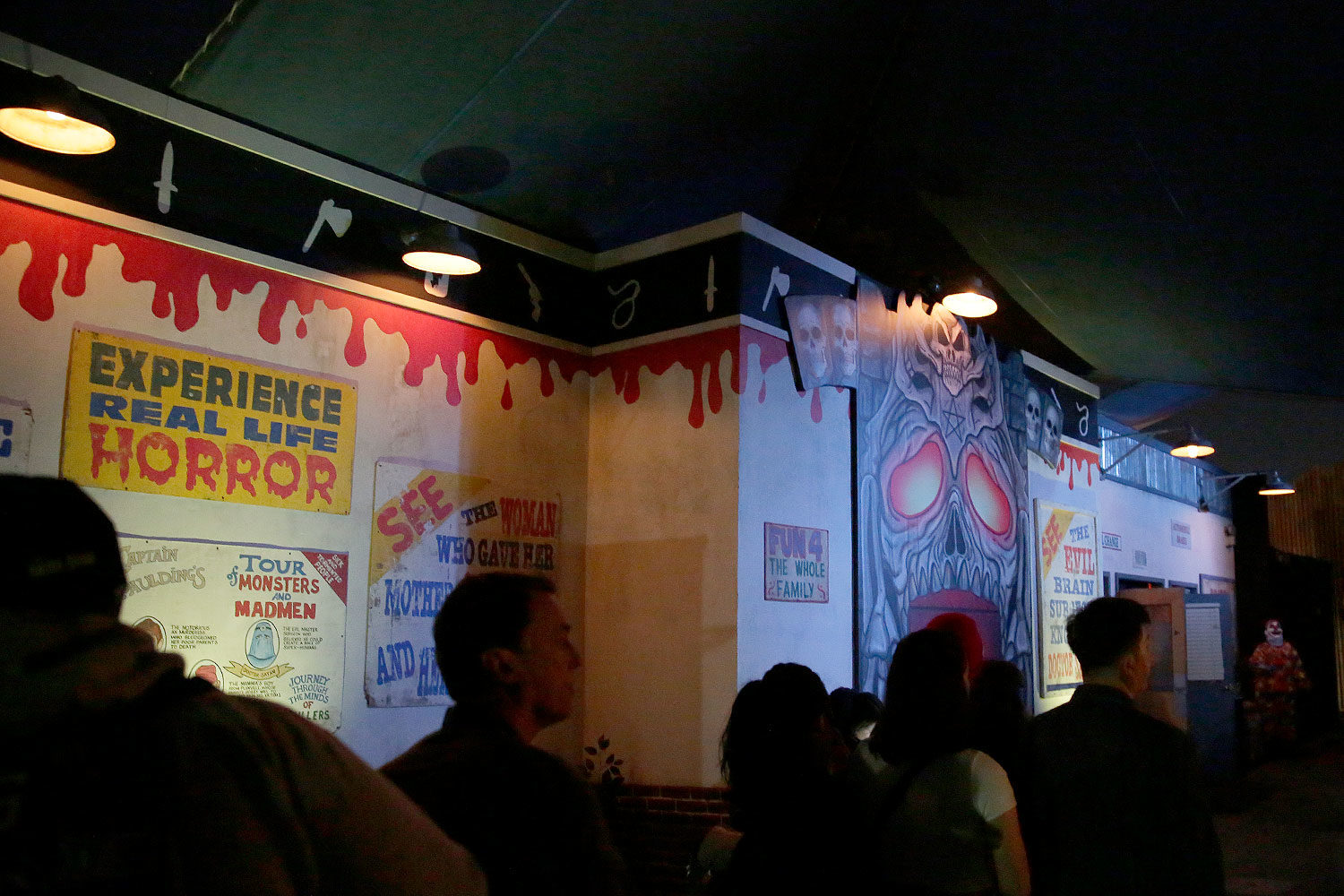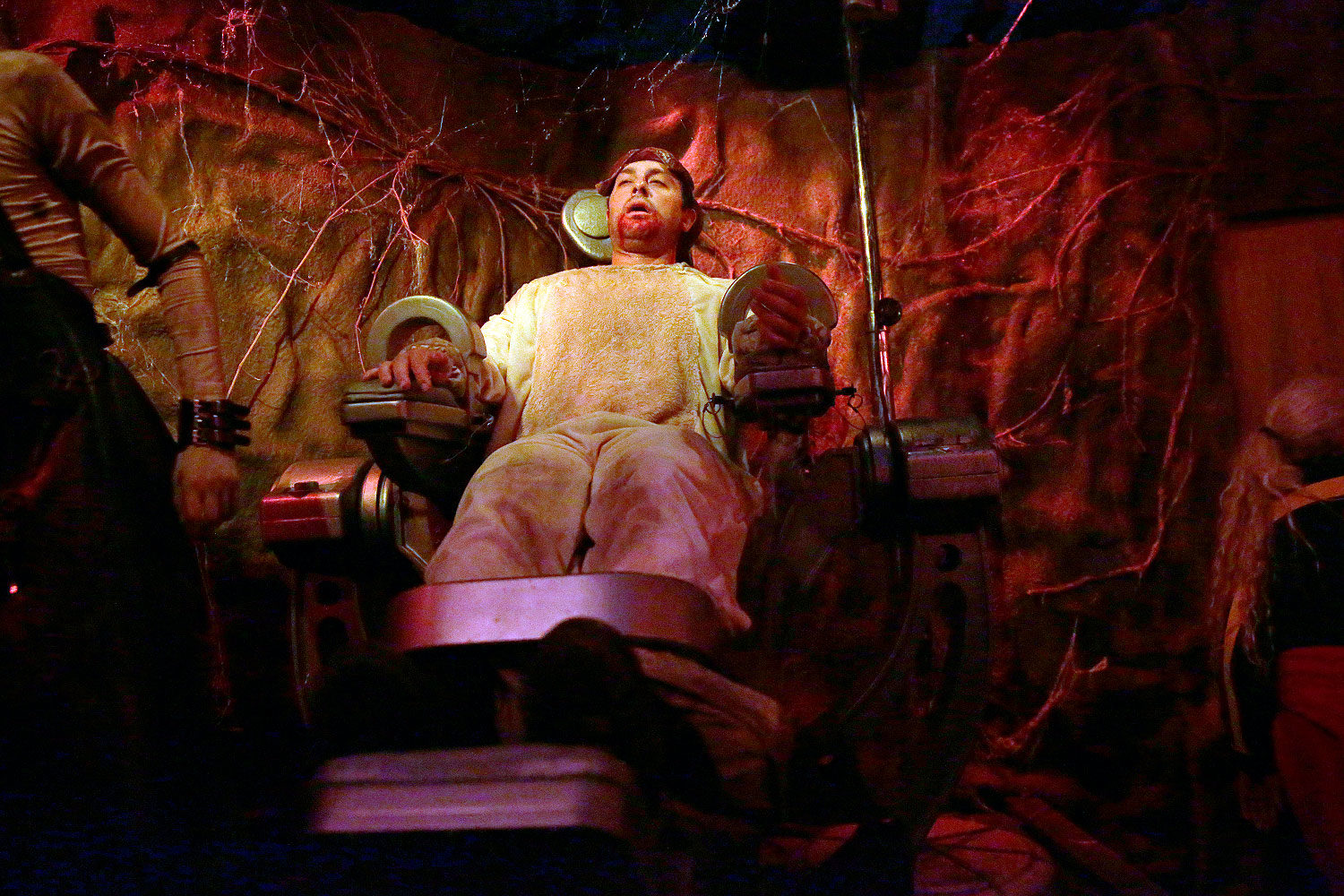 6. CREEPSHOW

Inspired by the 1982 Cult Classic film and Shudders original 2019 anthology series, I can't say that I remember too much about the Creepshow maze but I do recall enjoying it. The cockroaches were definitely the most frightening thing of the entire evening.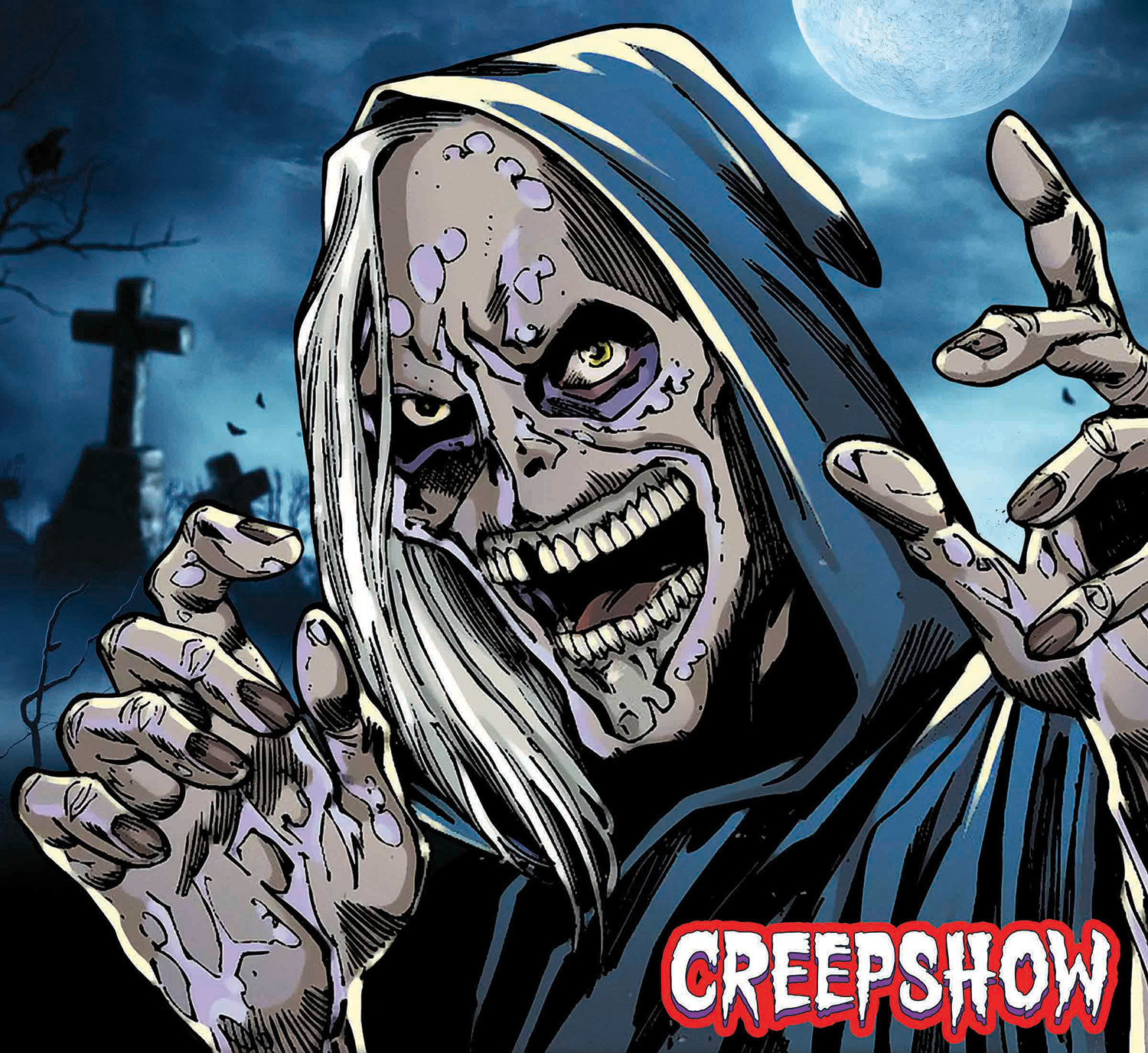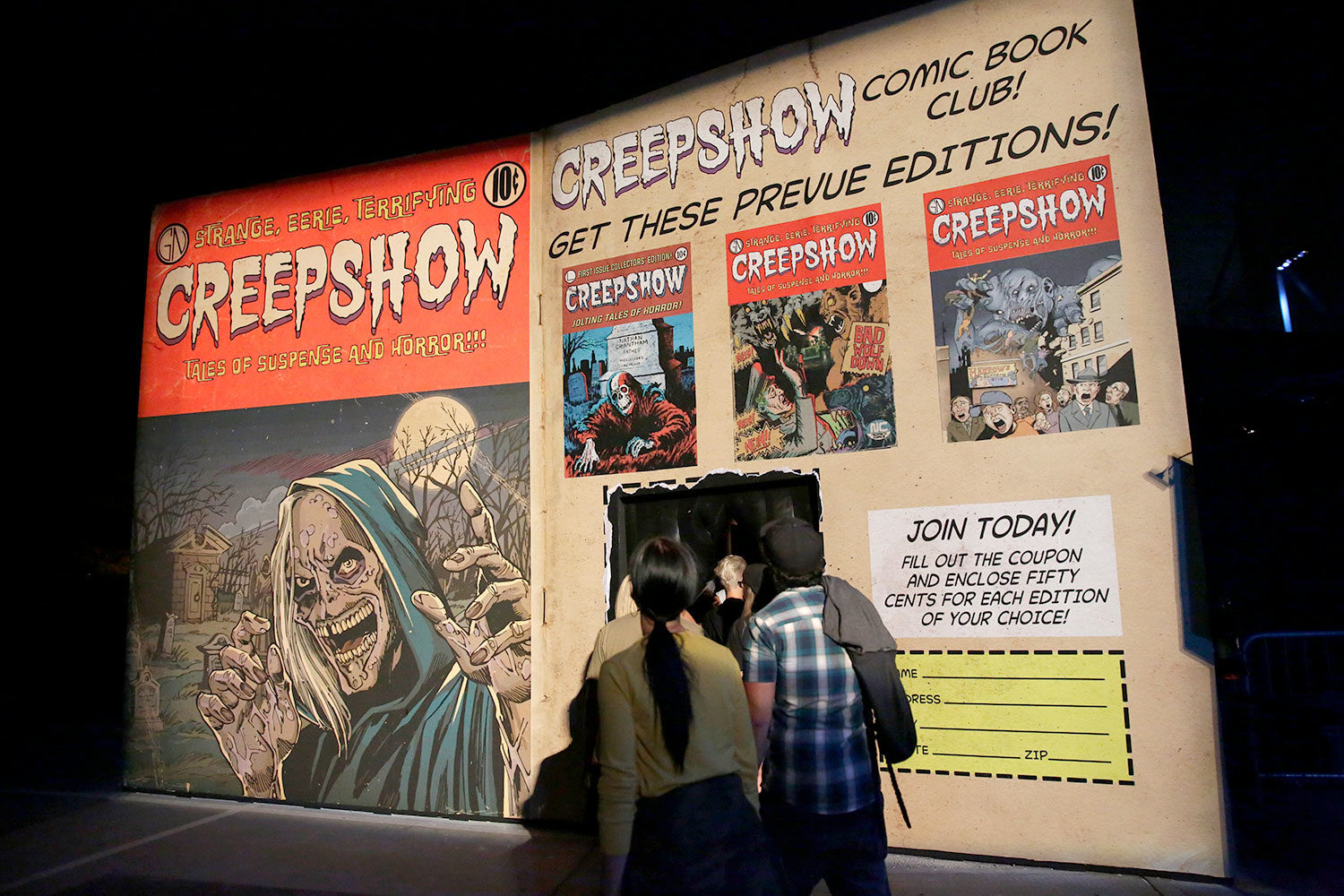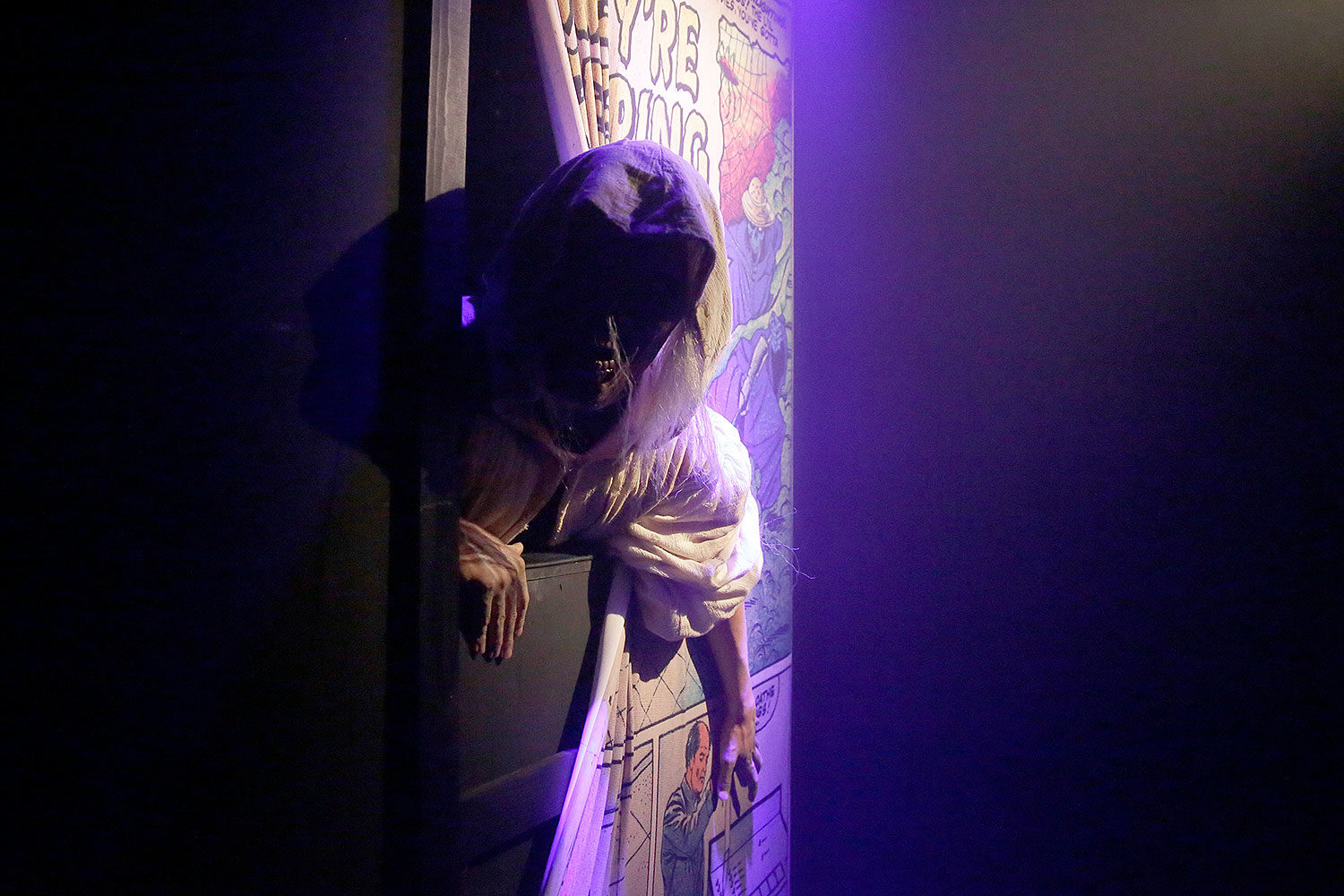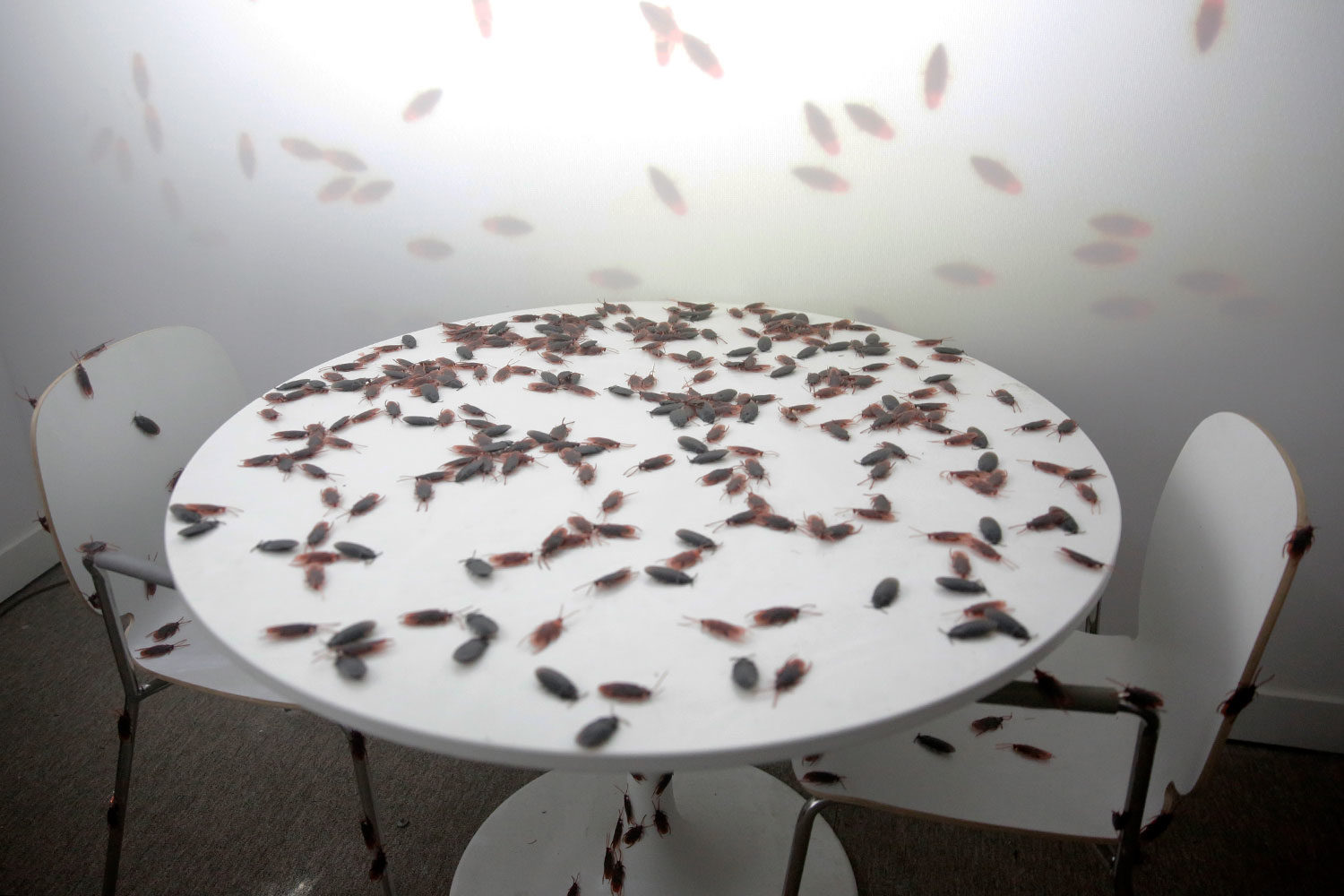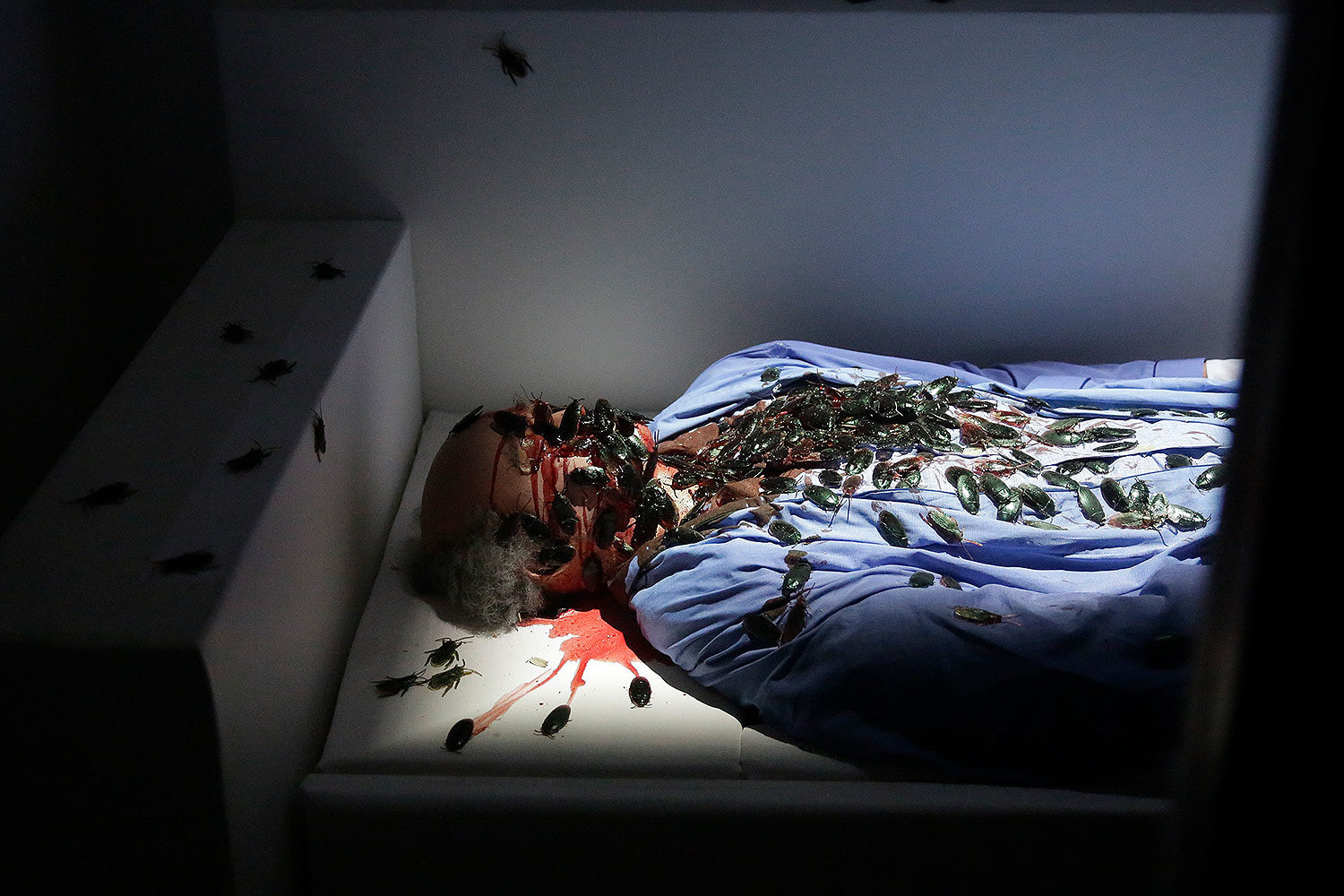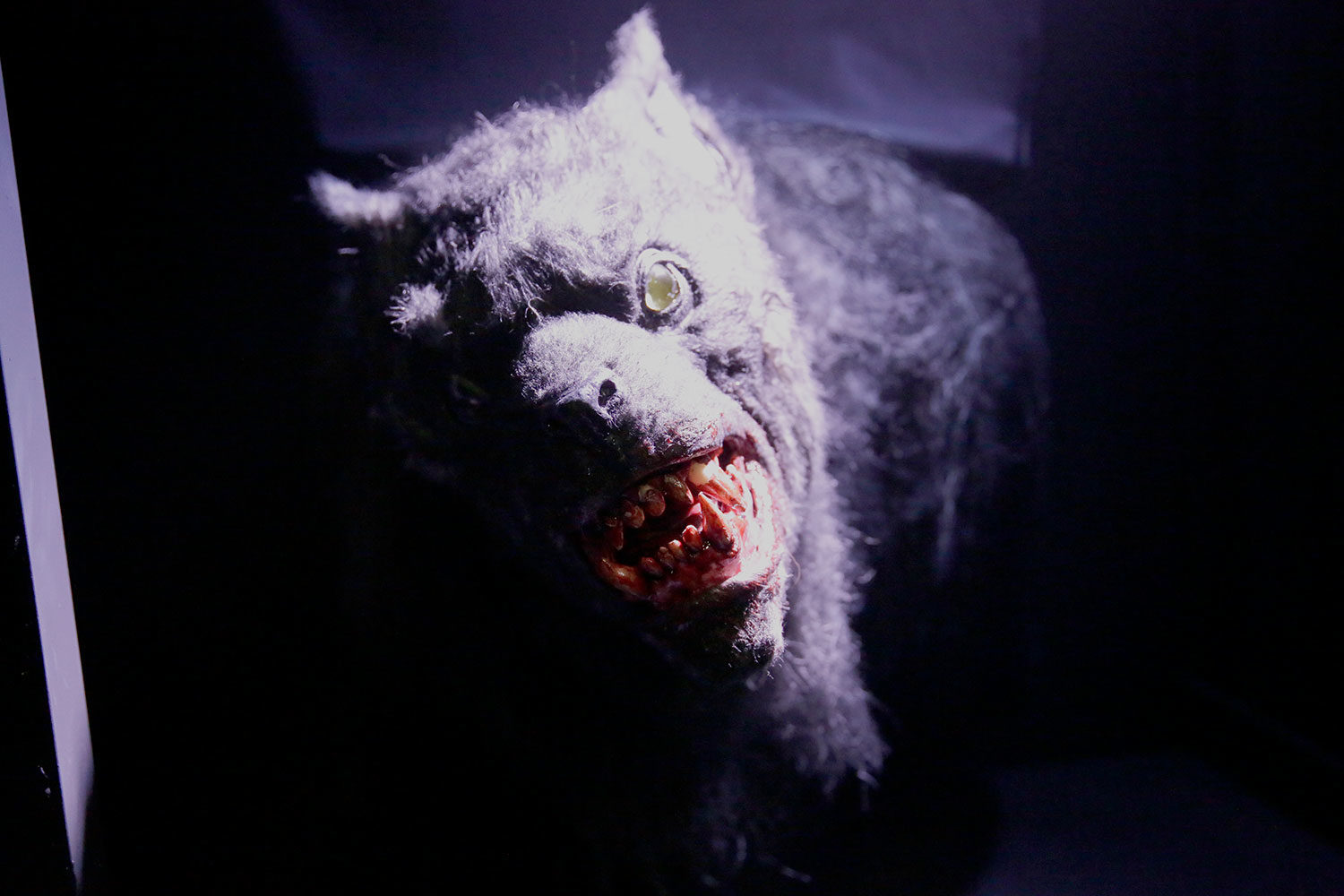 5. THE CURSE OF PANDORA'S BOX

Was pleasantly surprised by Pandora's Box. It's an original maze inspired by the infamous Greek Mythology Tale. It starts in a museum gallery-style setting before diving deeper into darker themes. Great production and bright set pieces made it visually interesting and a surprisingly fun walk through.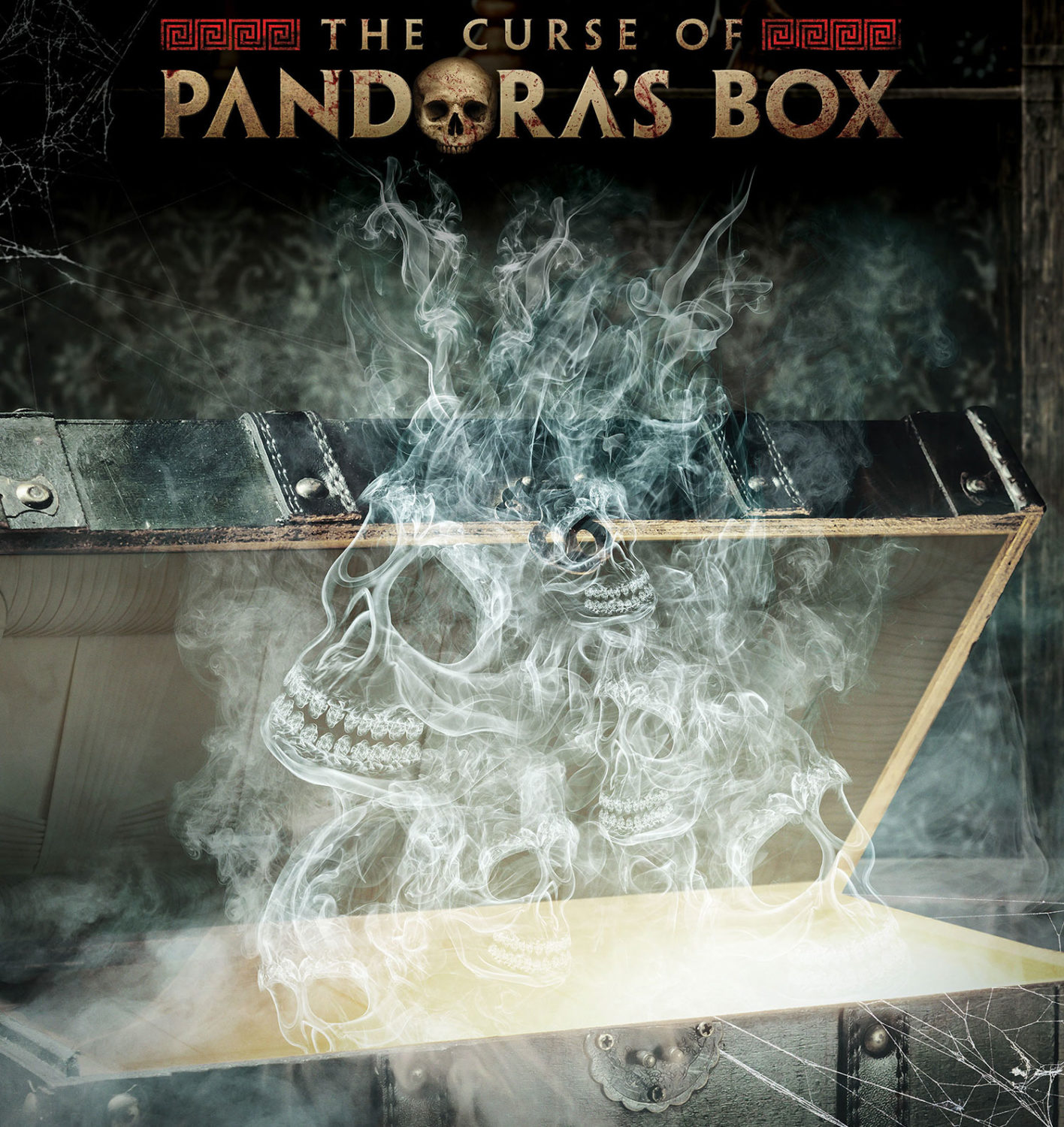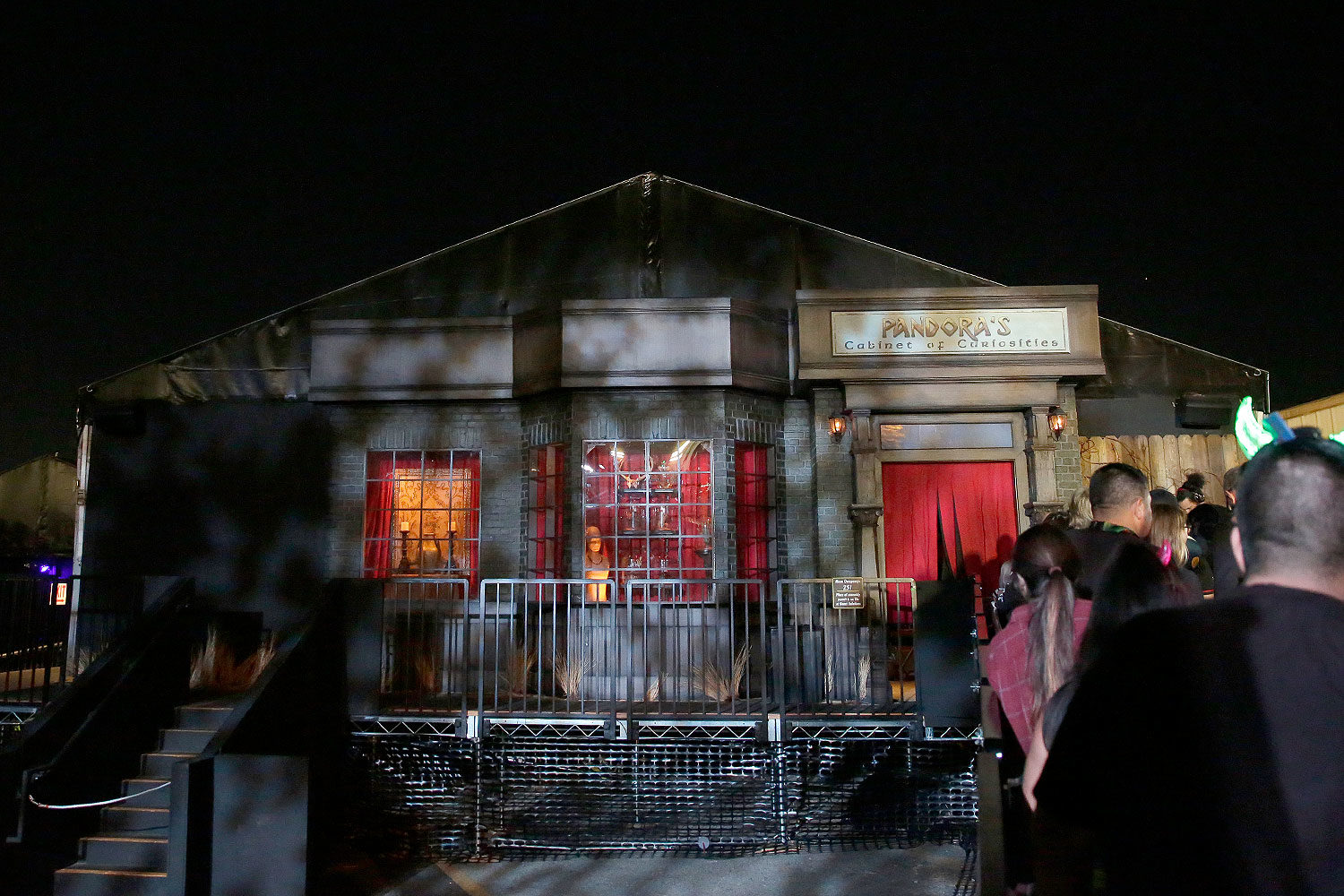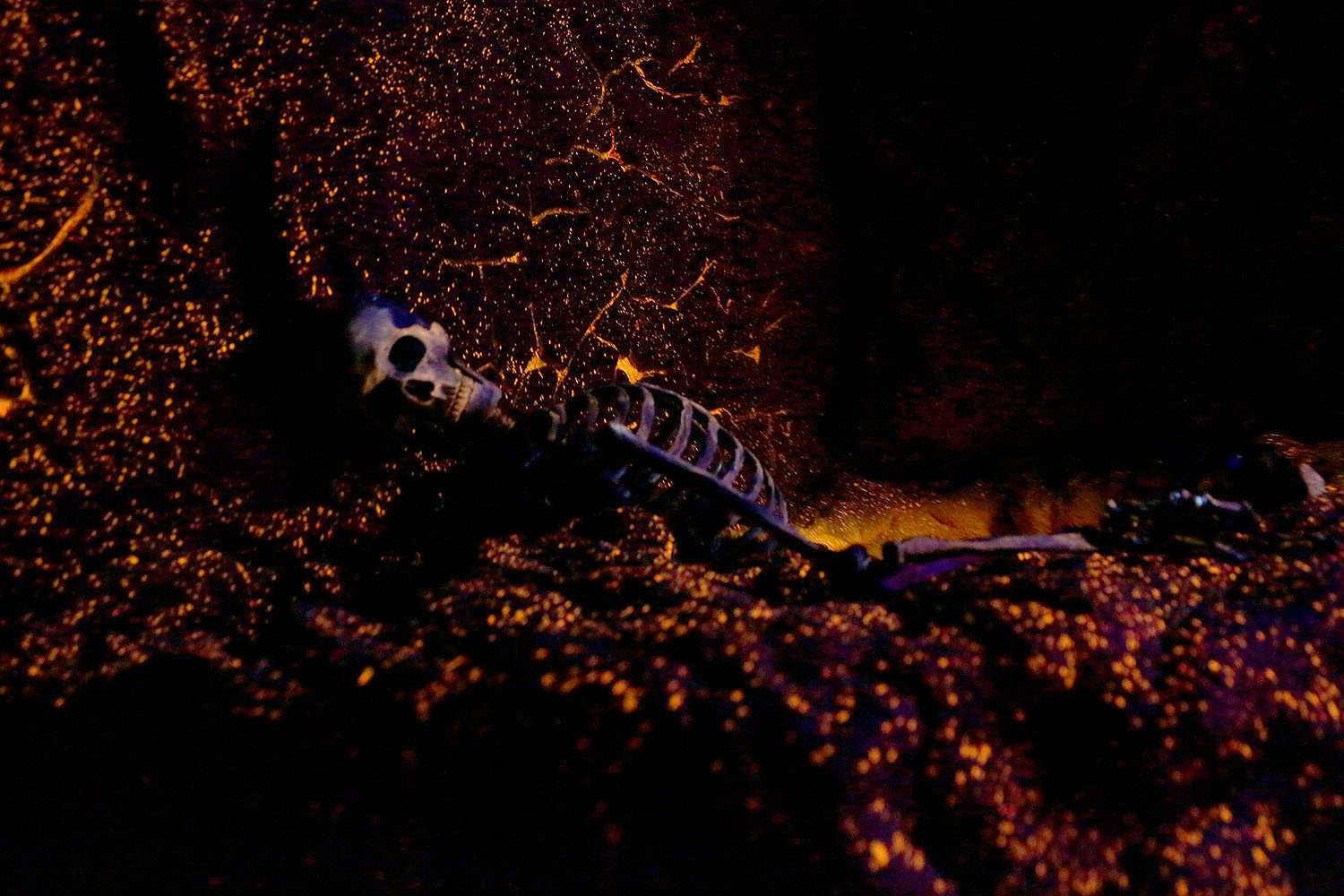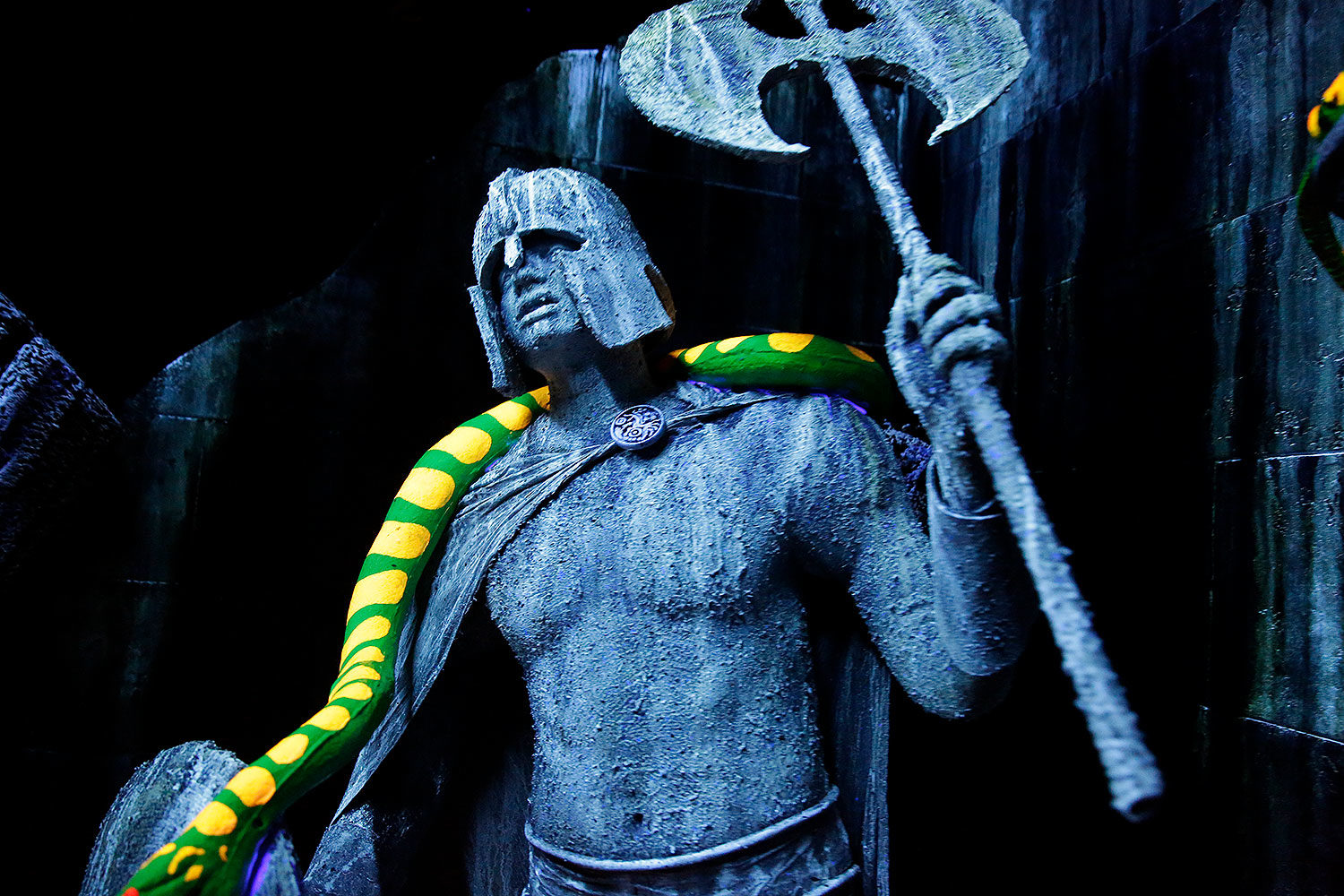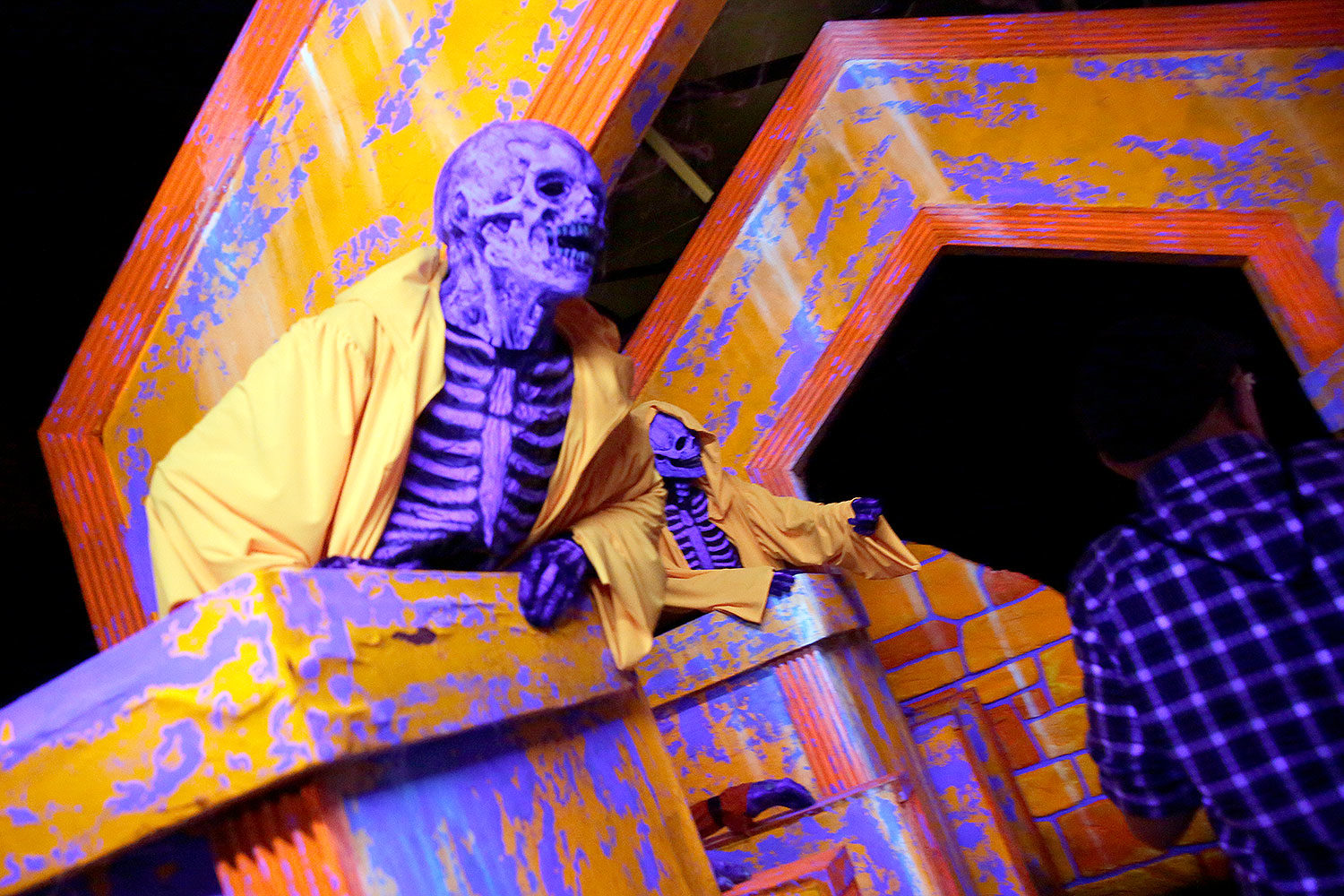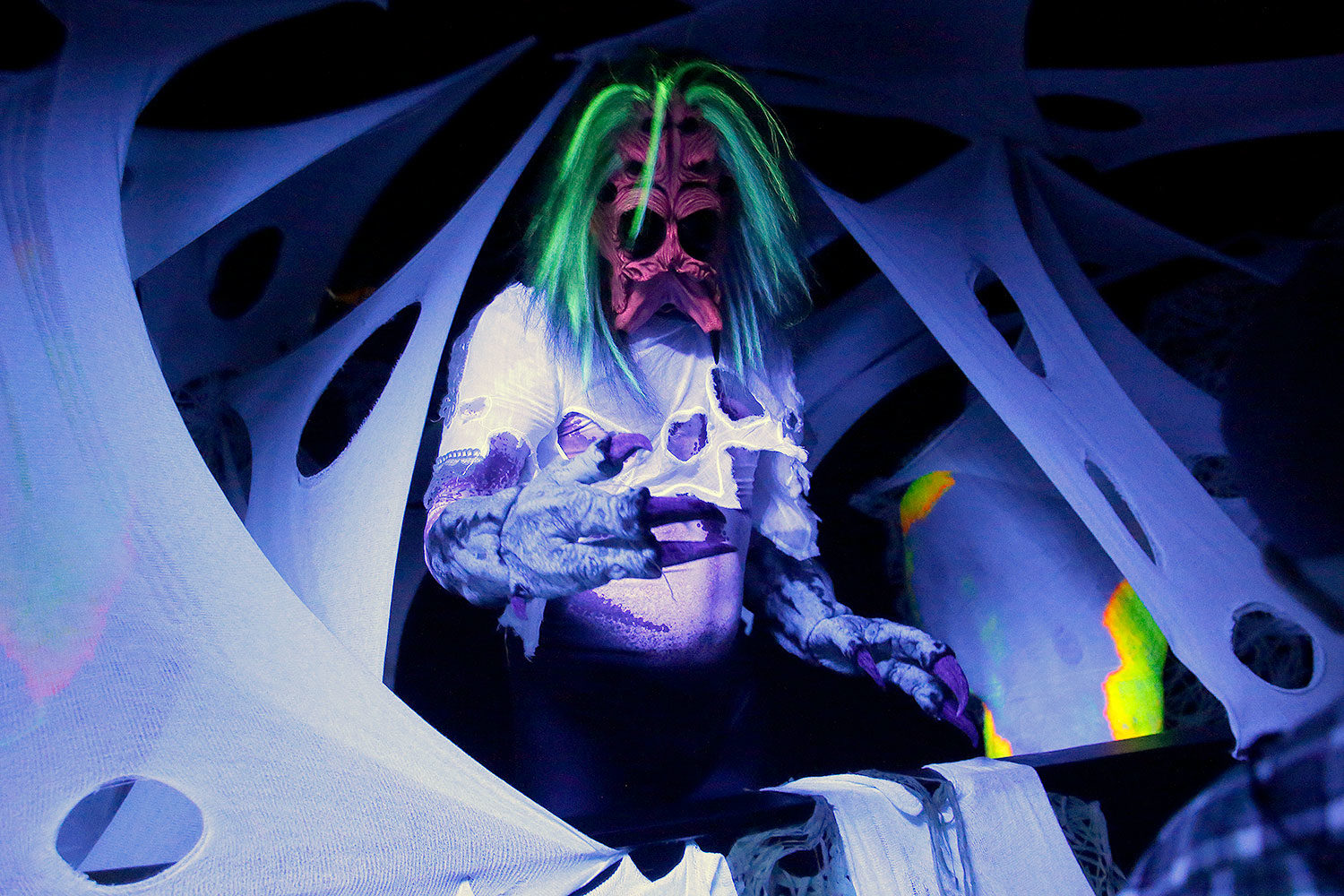 4. HOLIDAYZ IN HELL

This is another original maze for Universal and I give them a lot of credit for taking a rather simple concept and making something really fun. Every major holiday is represented here, beginning with New Year's Eve. You cross into Valentine's Day, St. Patrick's Day and more, each more twisted than the last. I found myself laughing more than screaming, but maybe I just have a sick sense of humor. The maze continues on into an outdoor Scare Zone just when you think it's all over.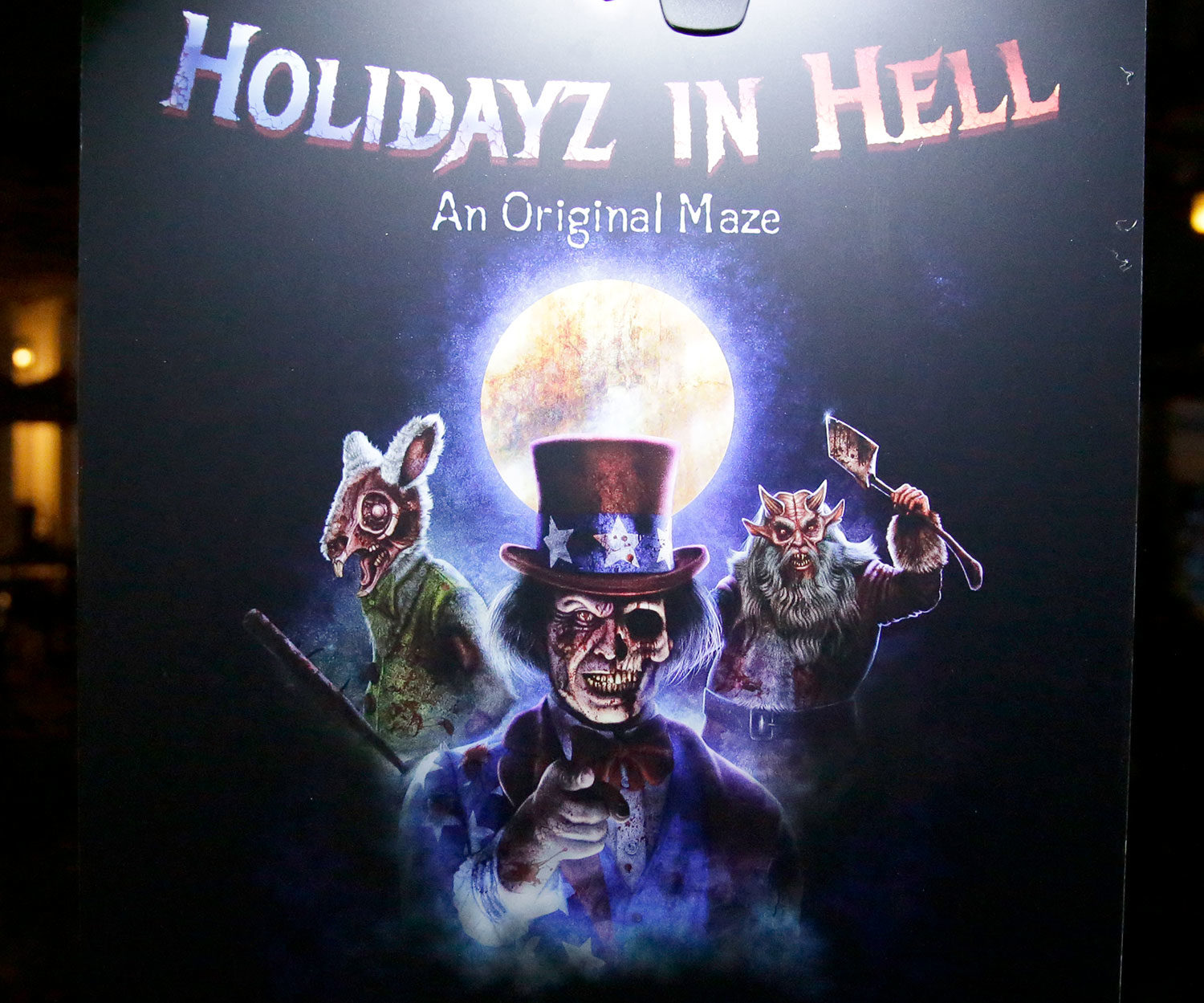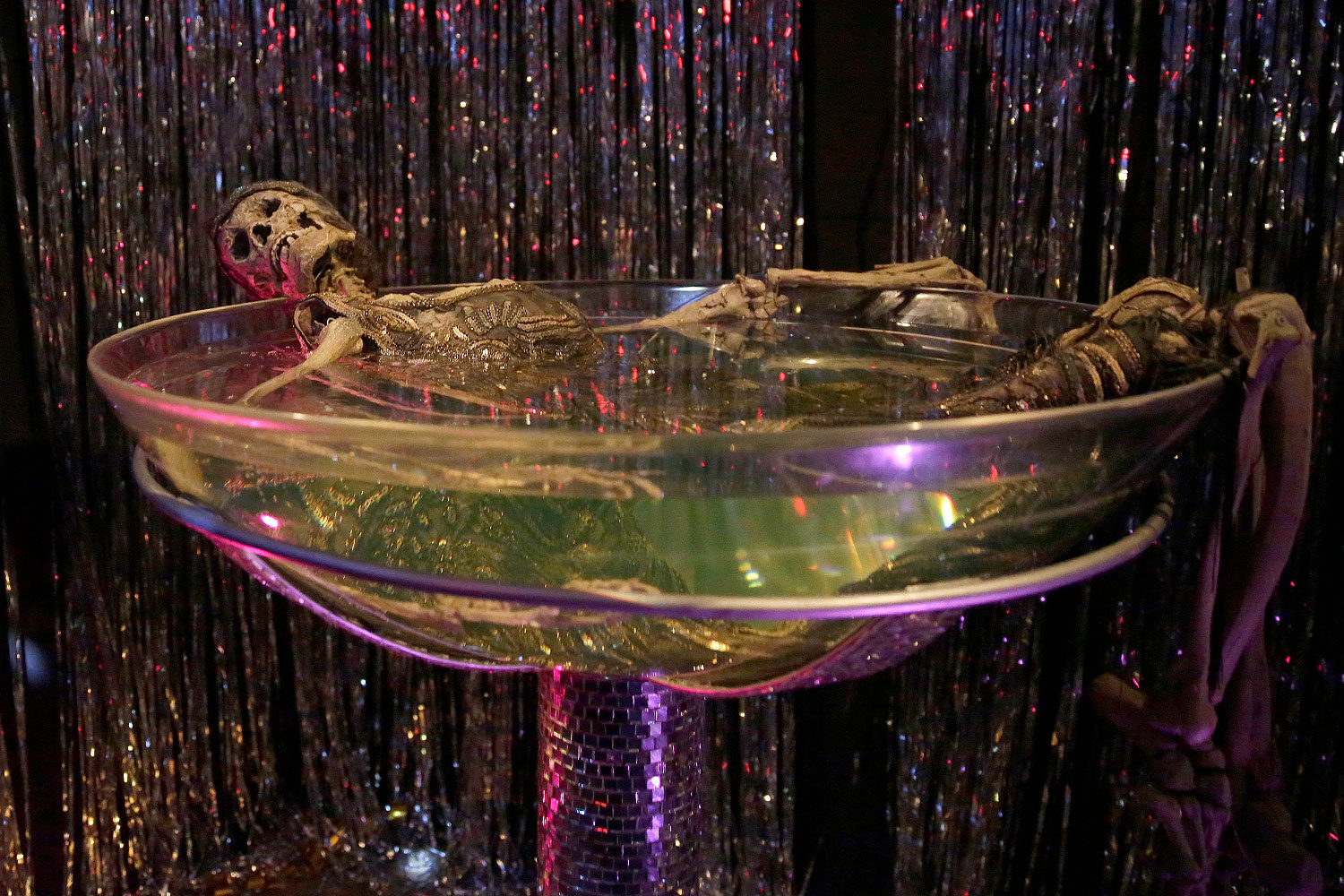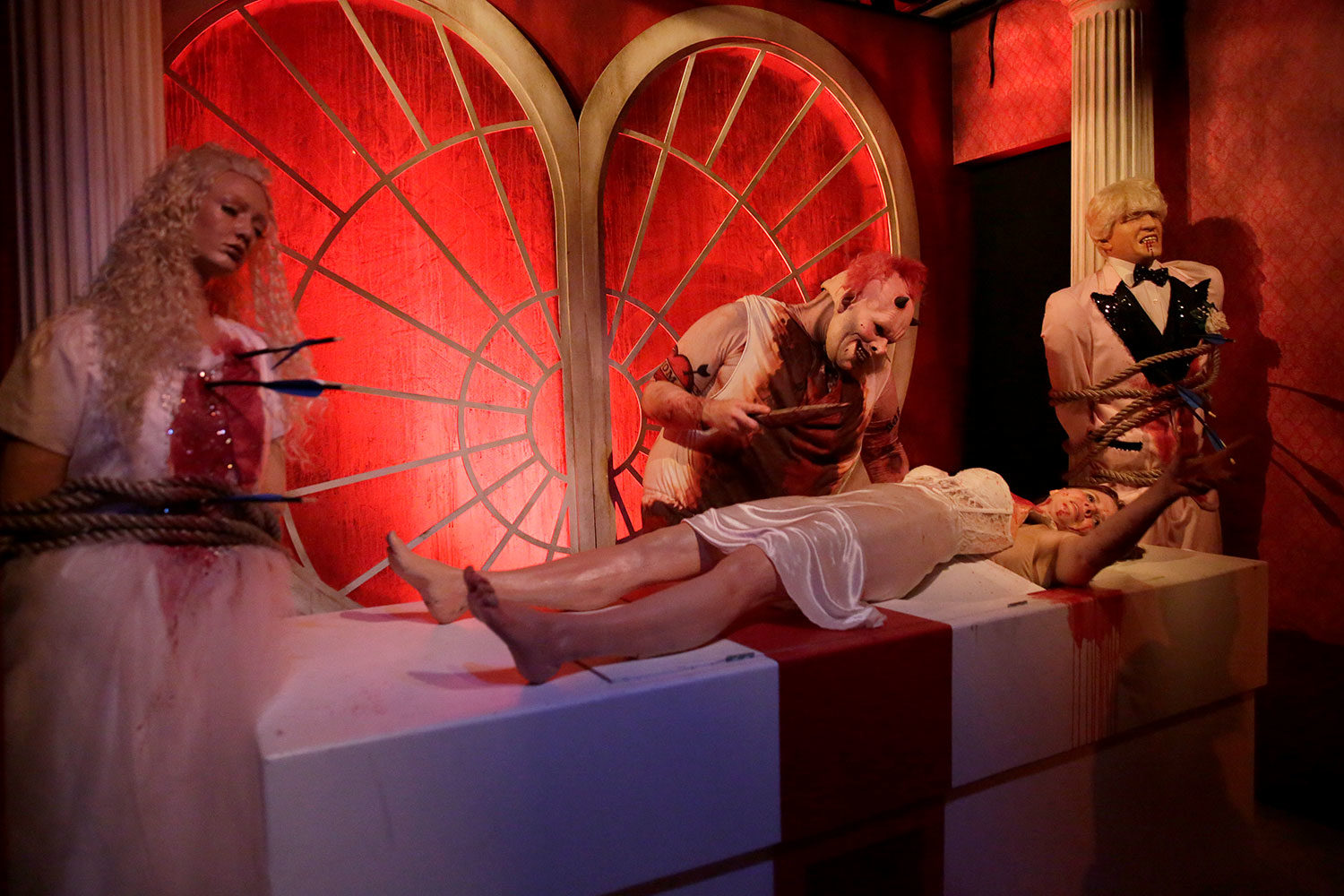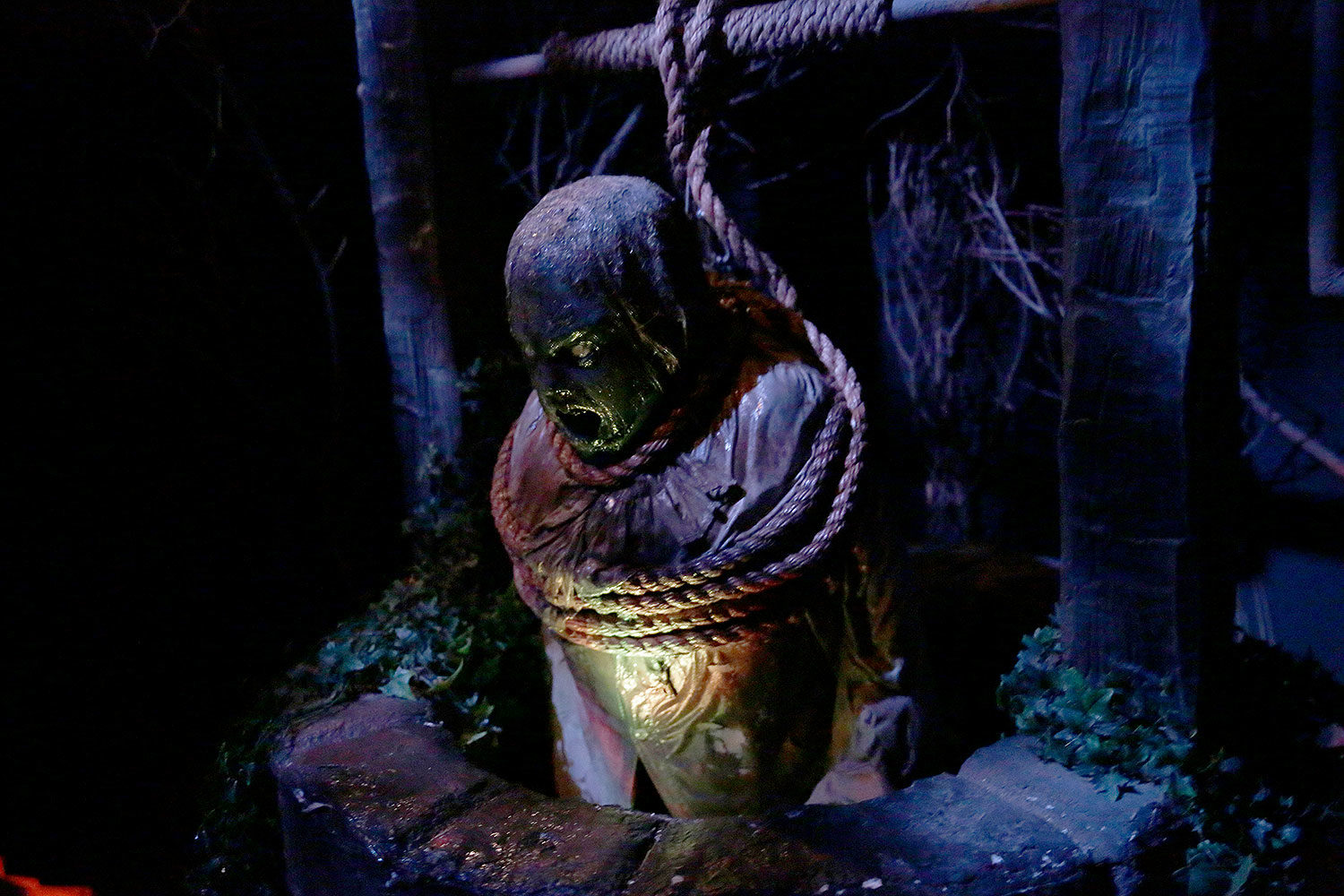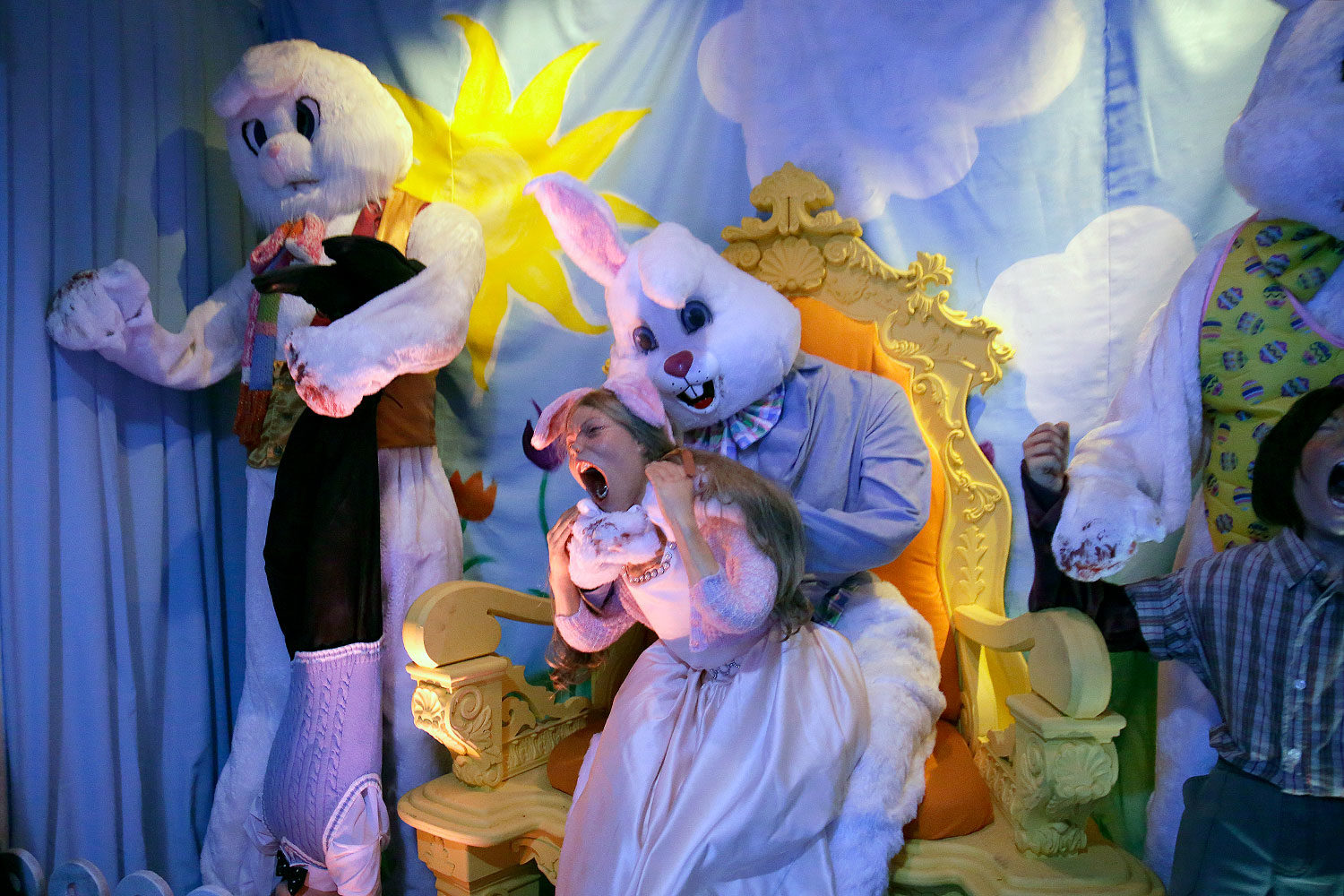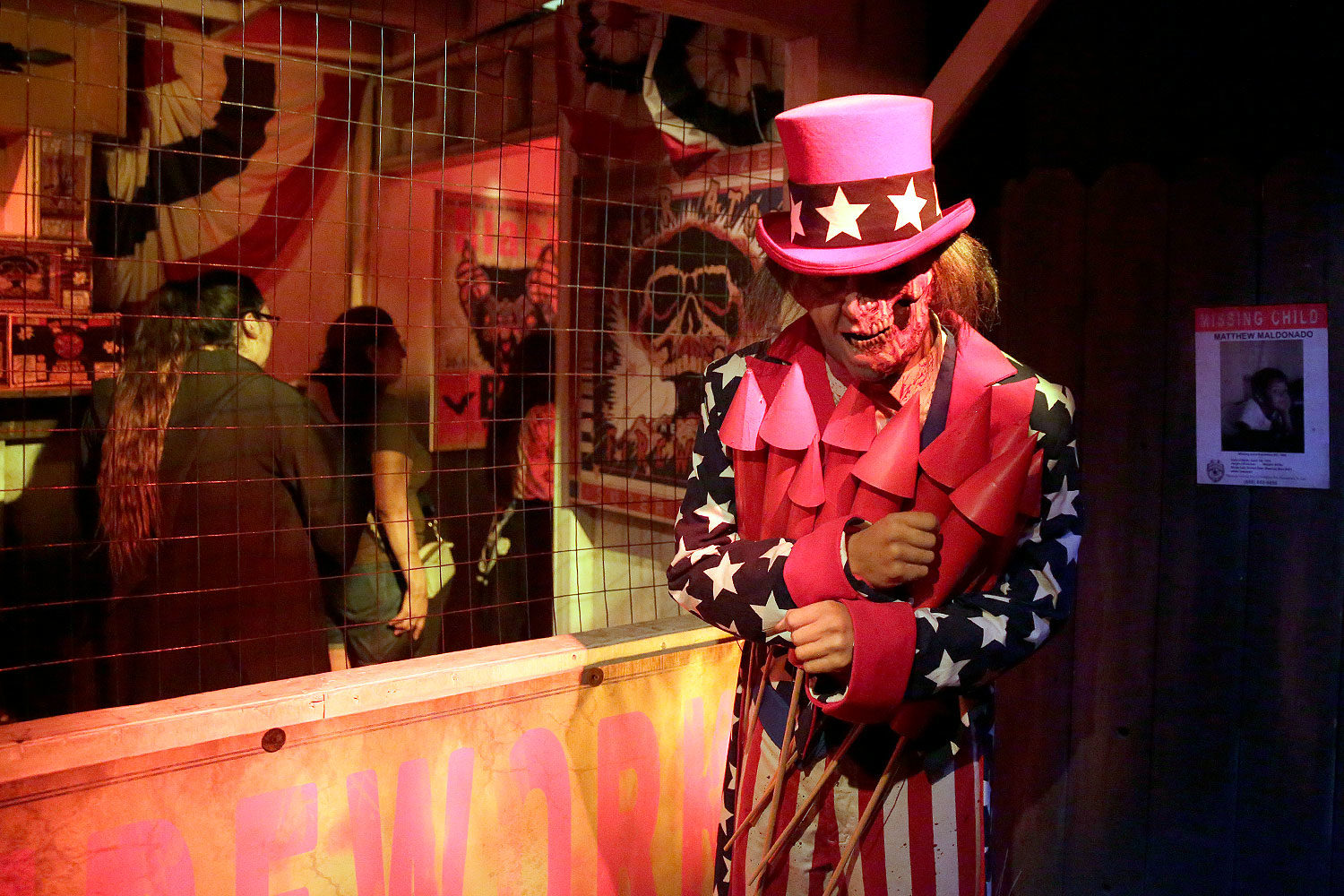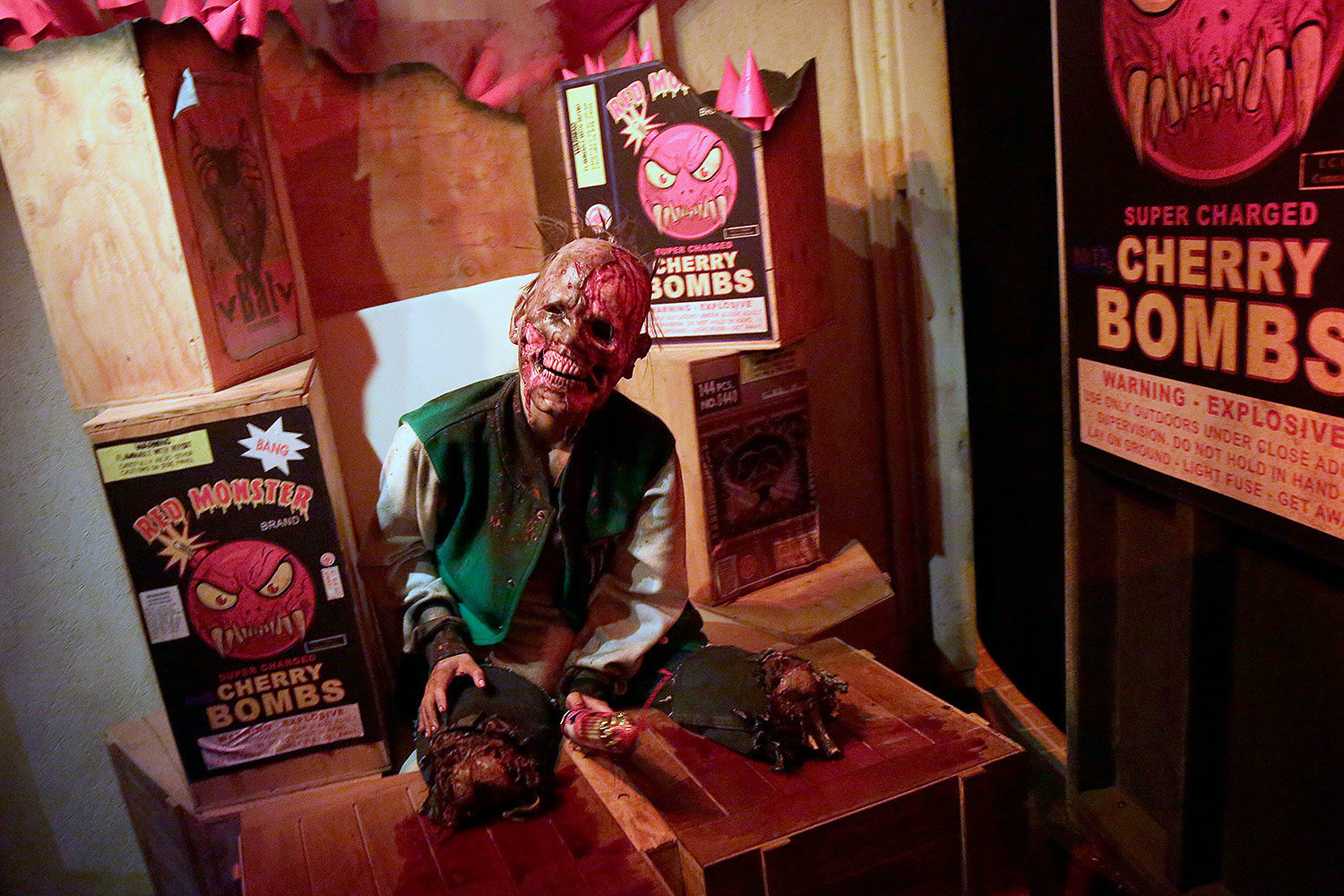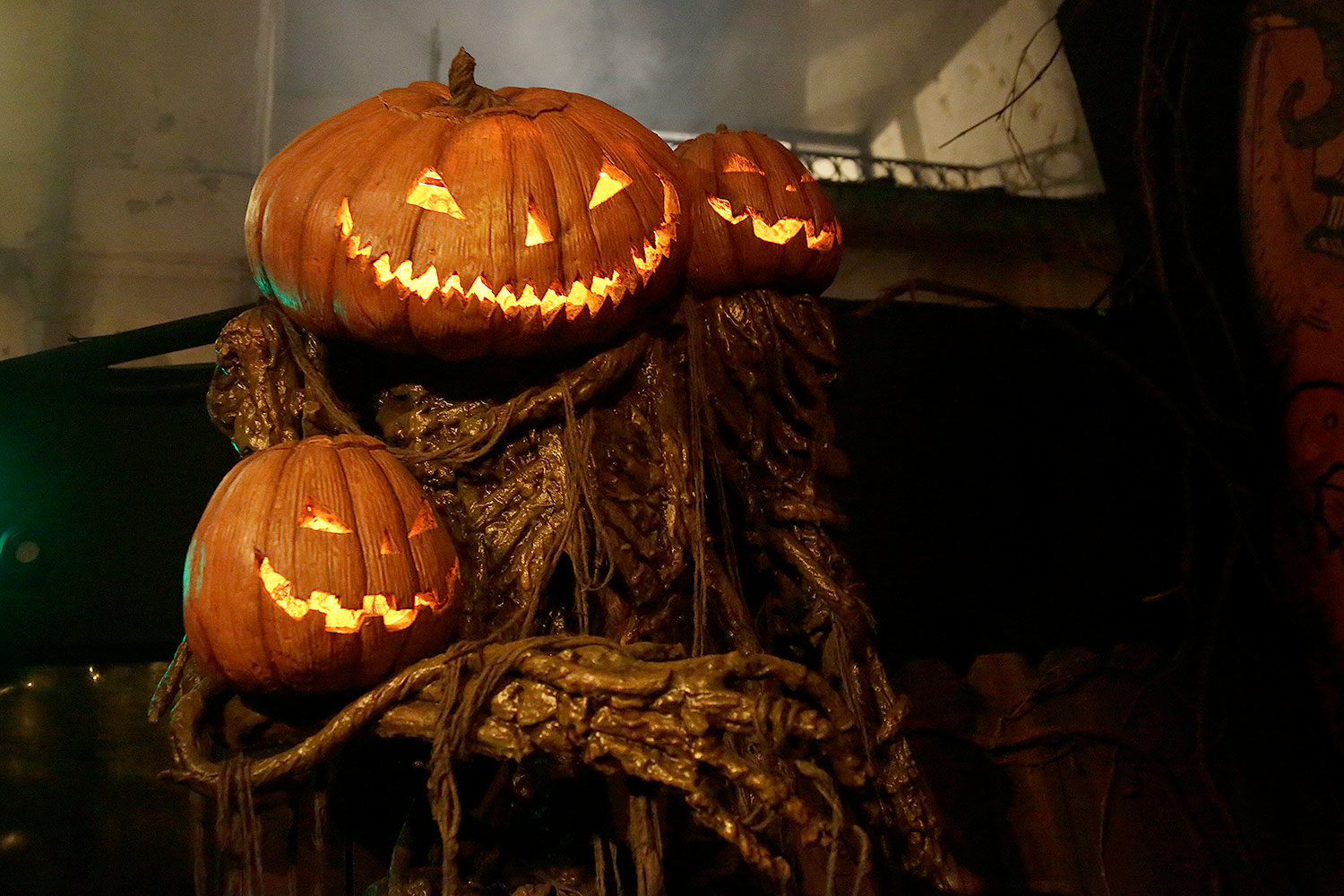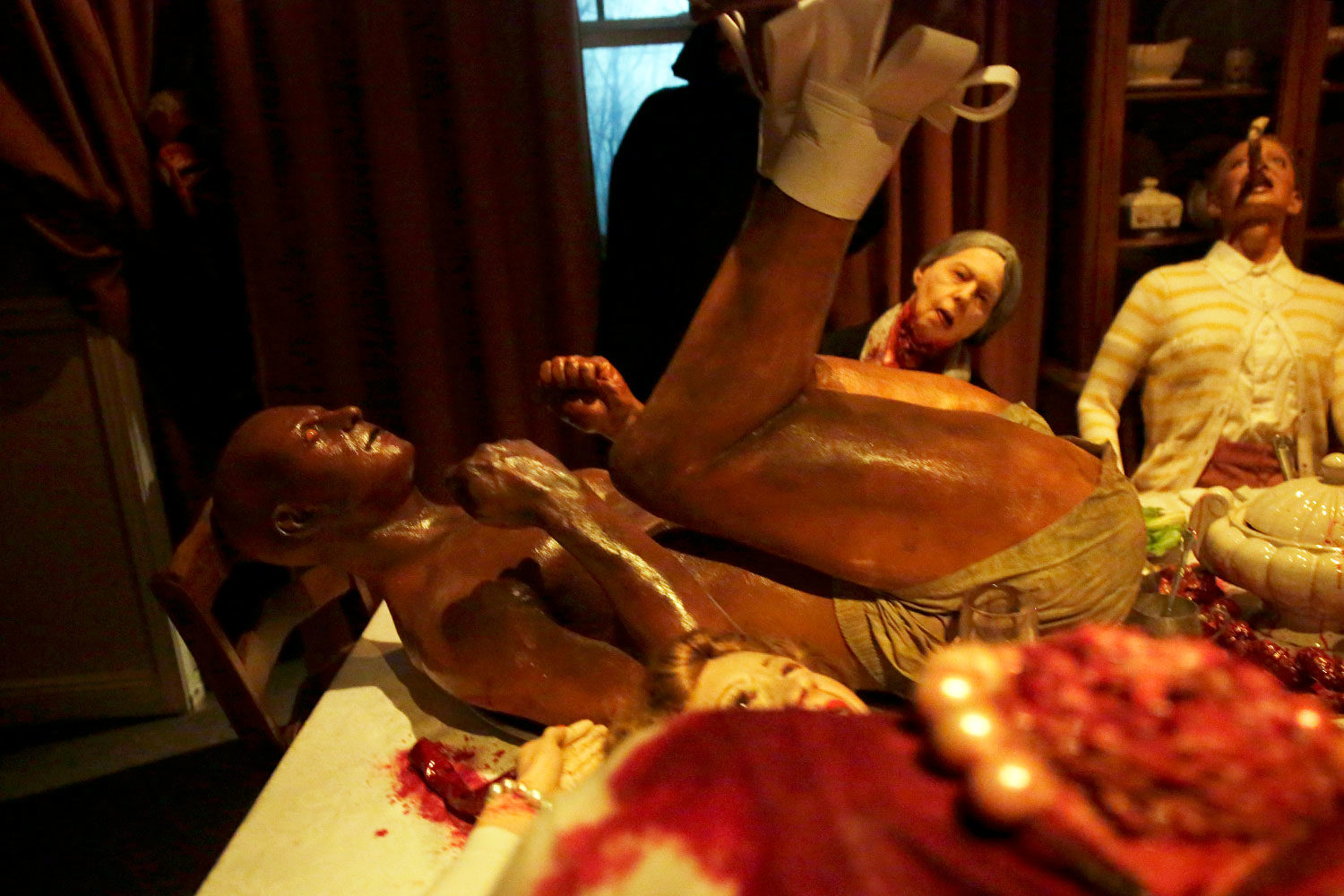 3. KILLER KLOWNS FROM OUTER SPACE

The Killer Klowns from Metro Goldwyn Mayer's cult classic film is a clever and fun maze from start to finish. It's more embracing the comedy of it while bordering on creepy.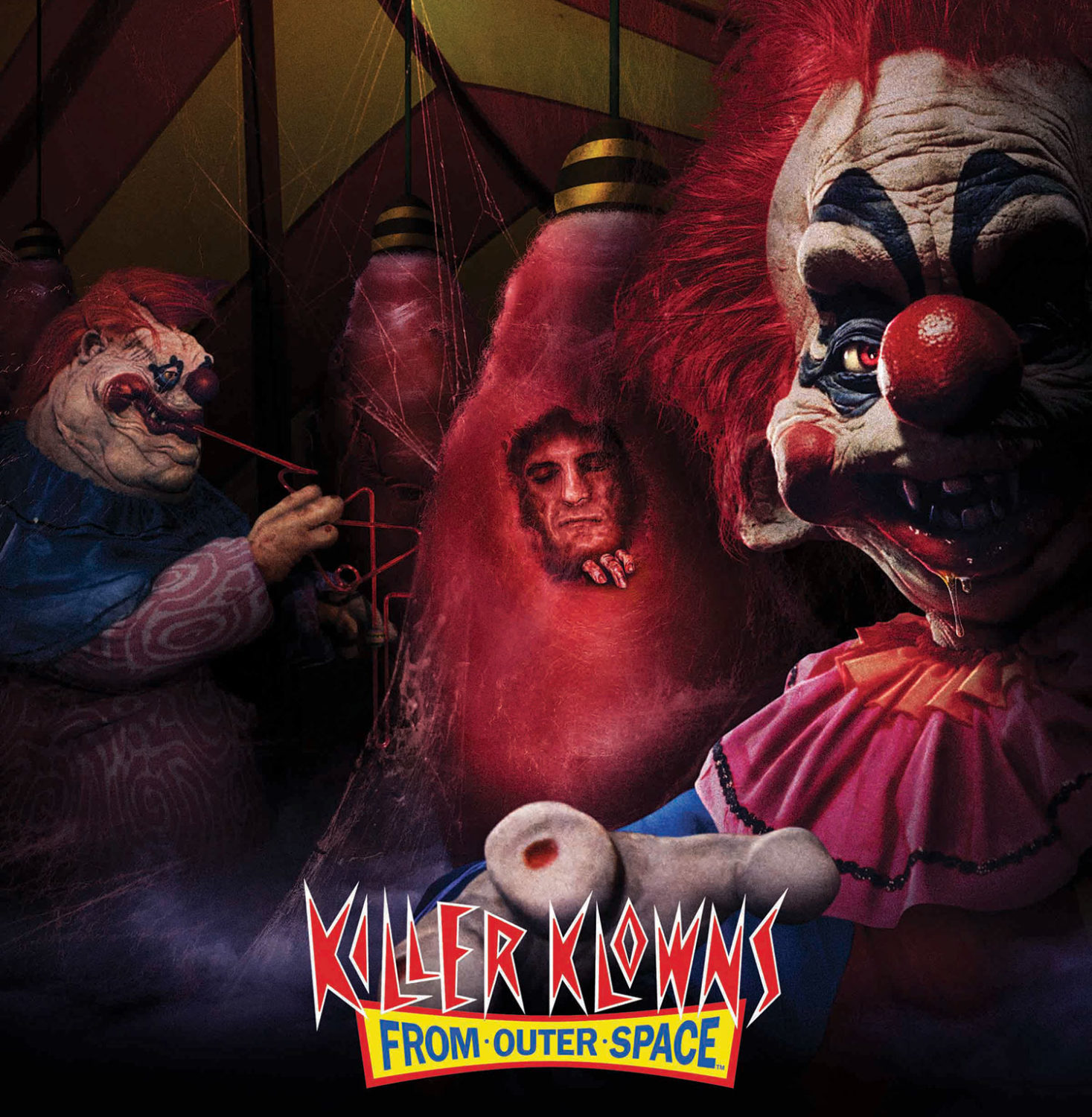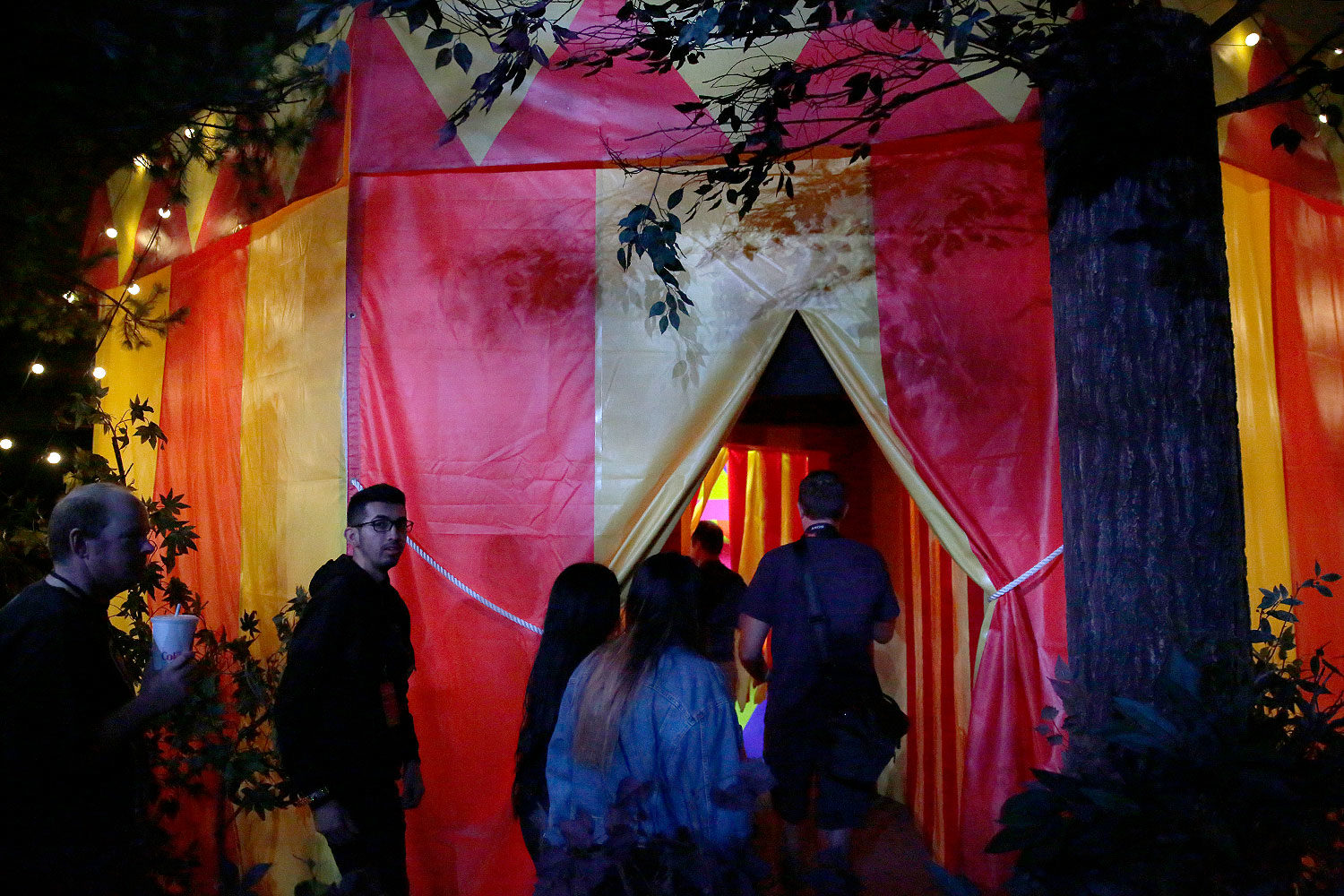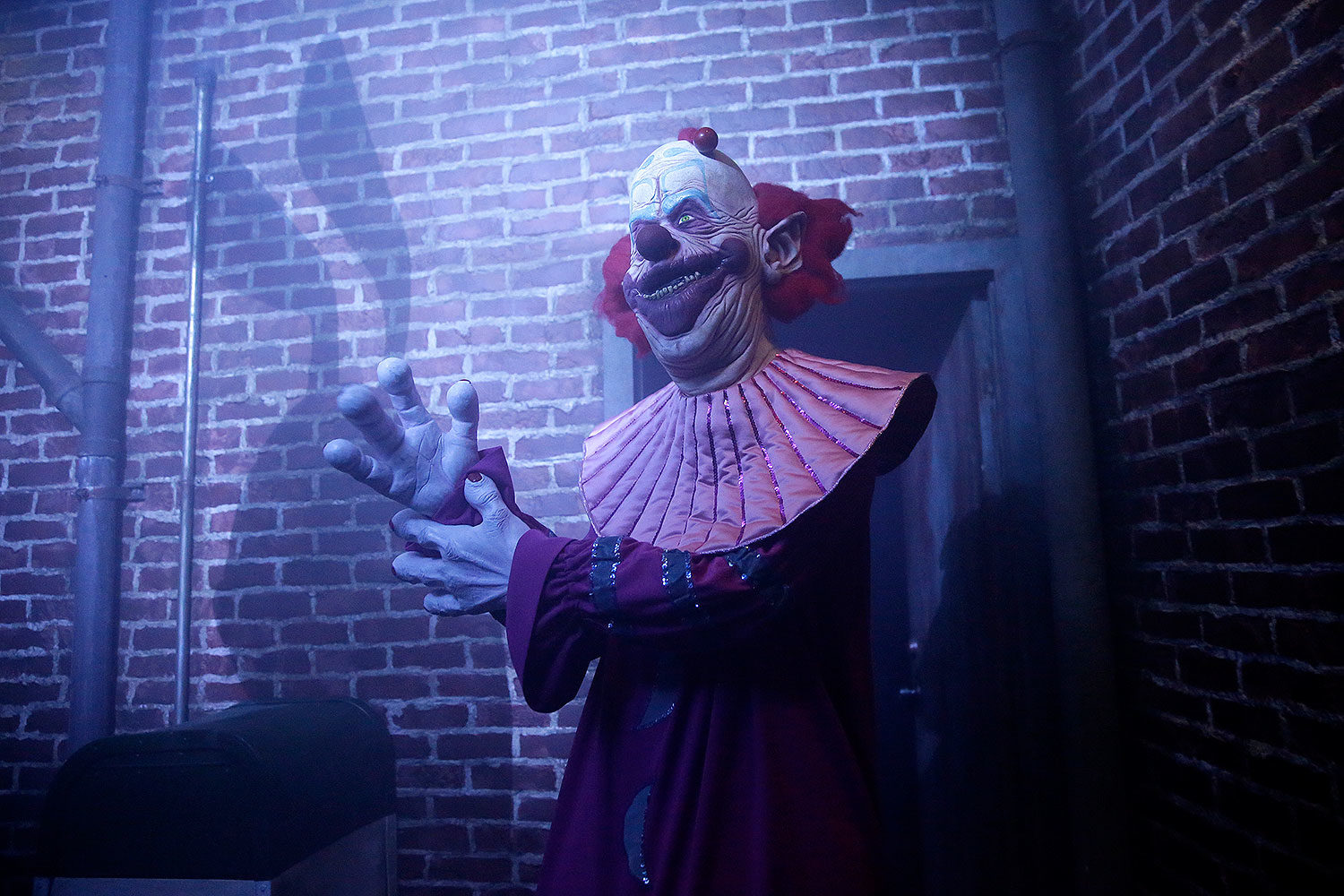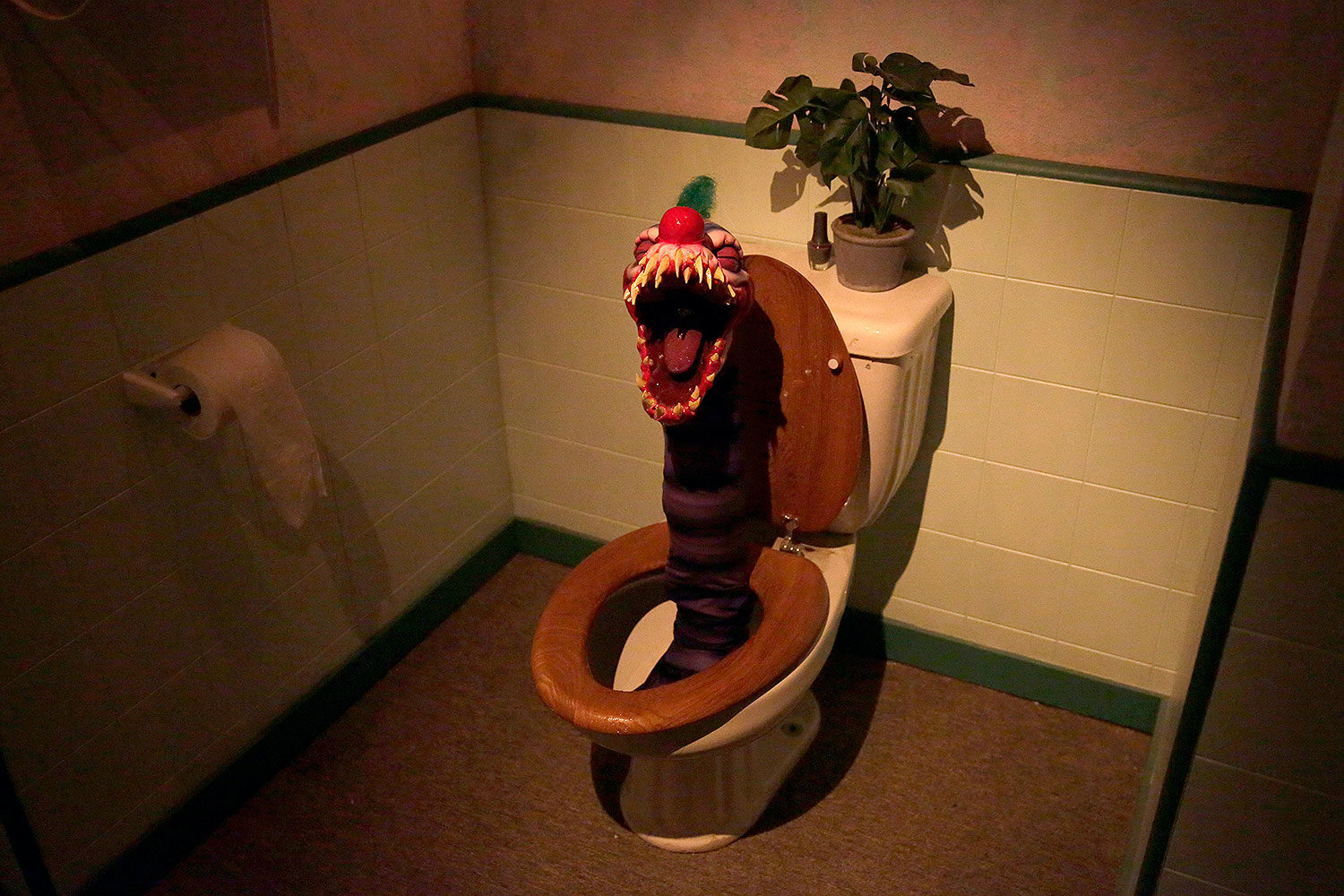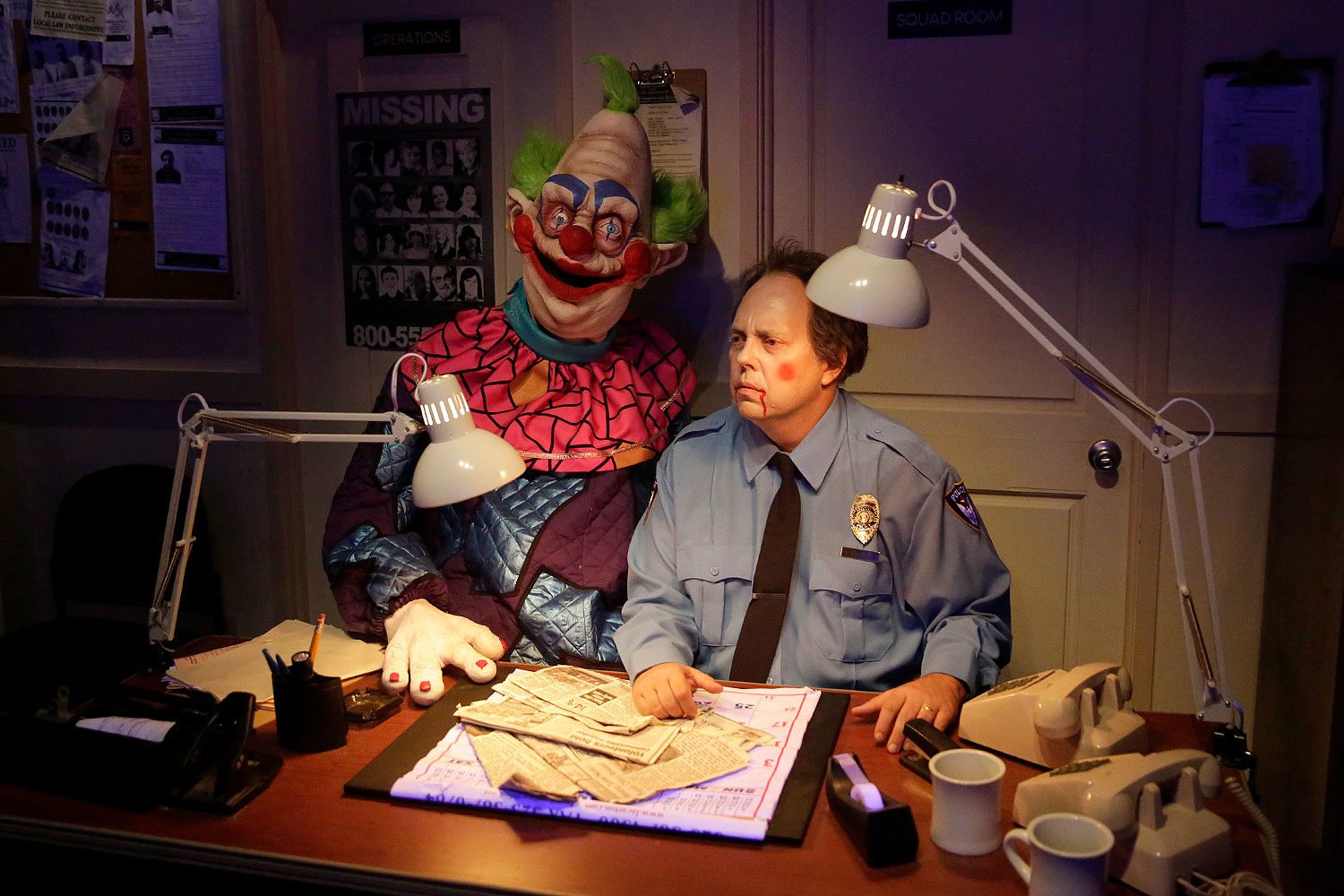 2. UNIVERSAL MONSTERS: FRANKENSTEIN MEETS THE WOLFMAN

Maybe it was timing, but out of all of the mazes, Wolfman and Frankenstein gave us more scares than all of the other mazes combined, so that made it extremely fun. As far as sets and scenery go, it's as good as the rest of them. We know this isn't the highest on many's lists but it won us over.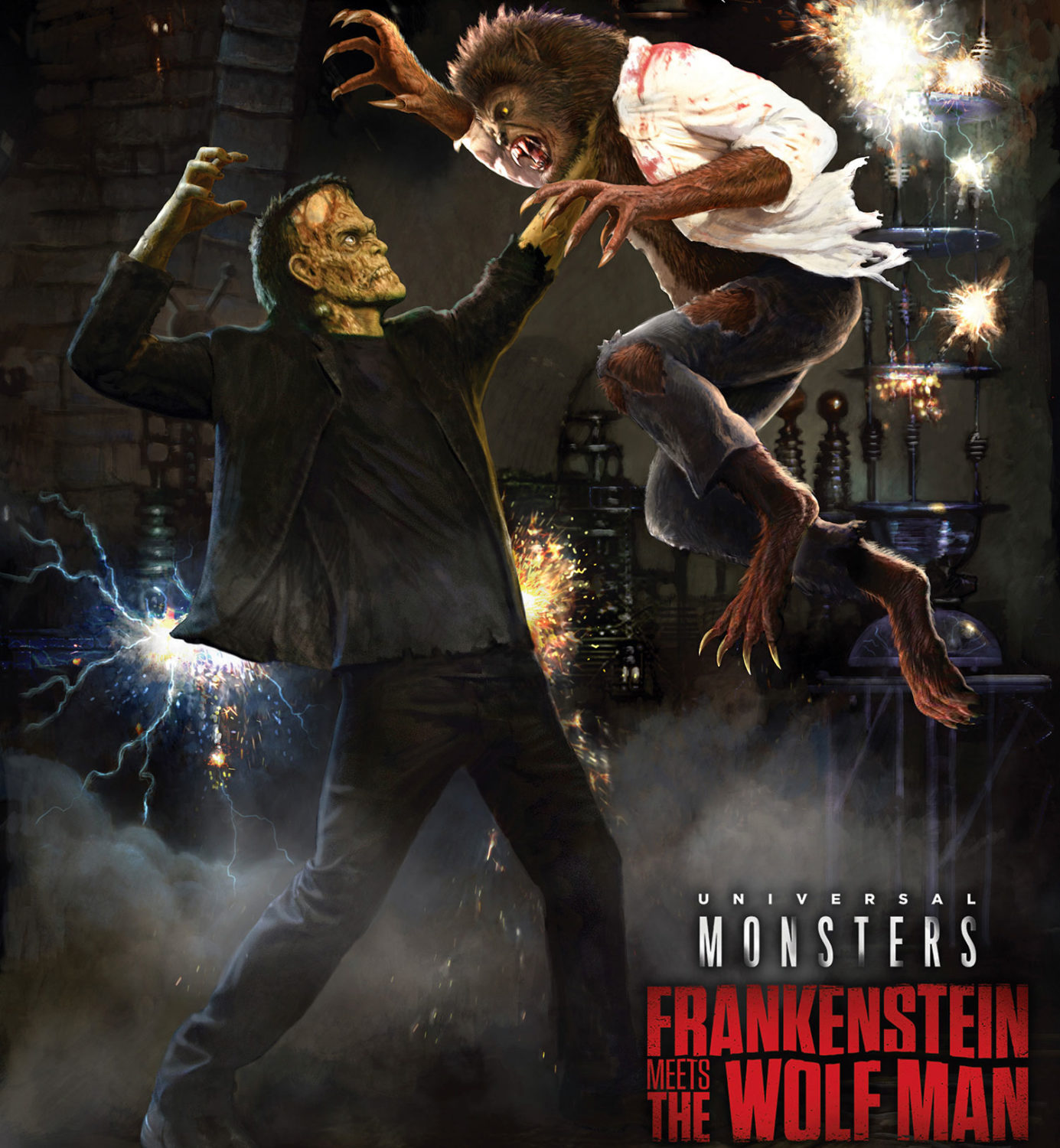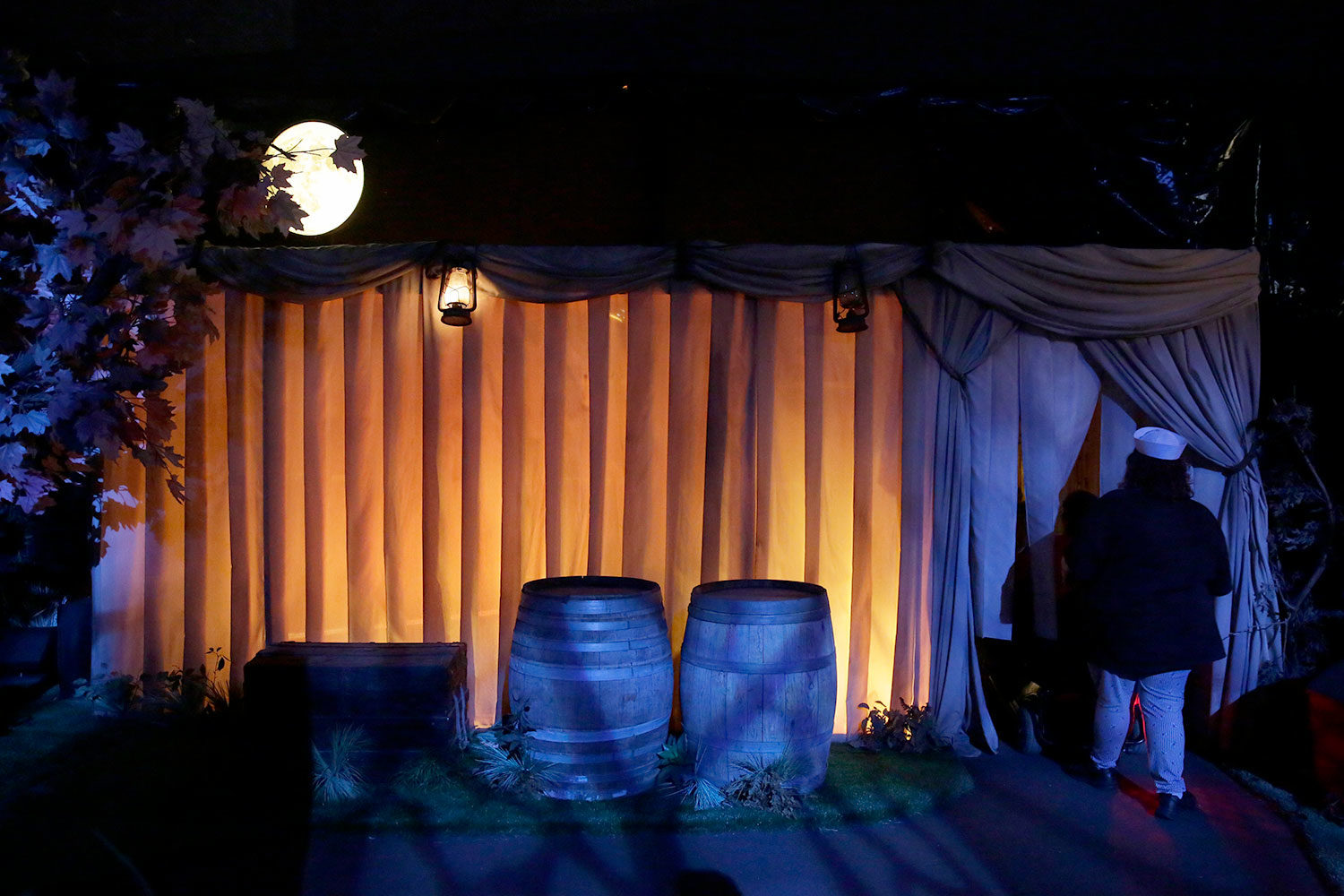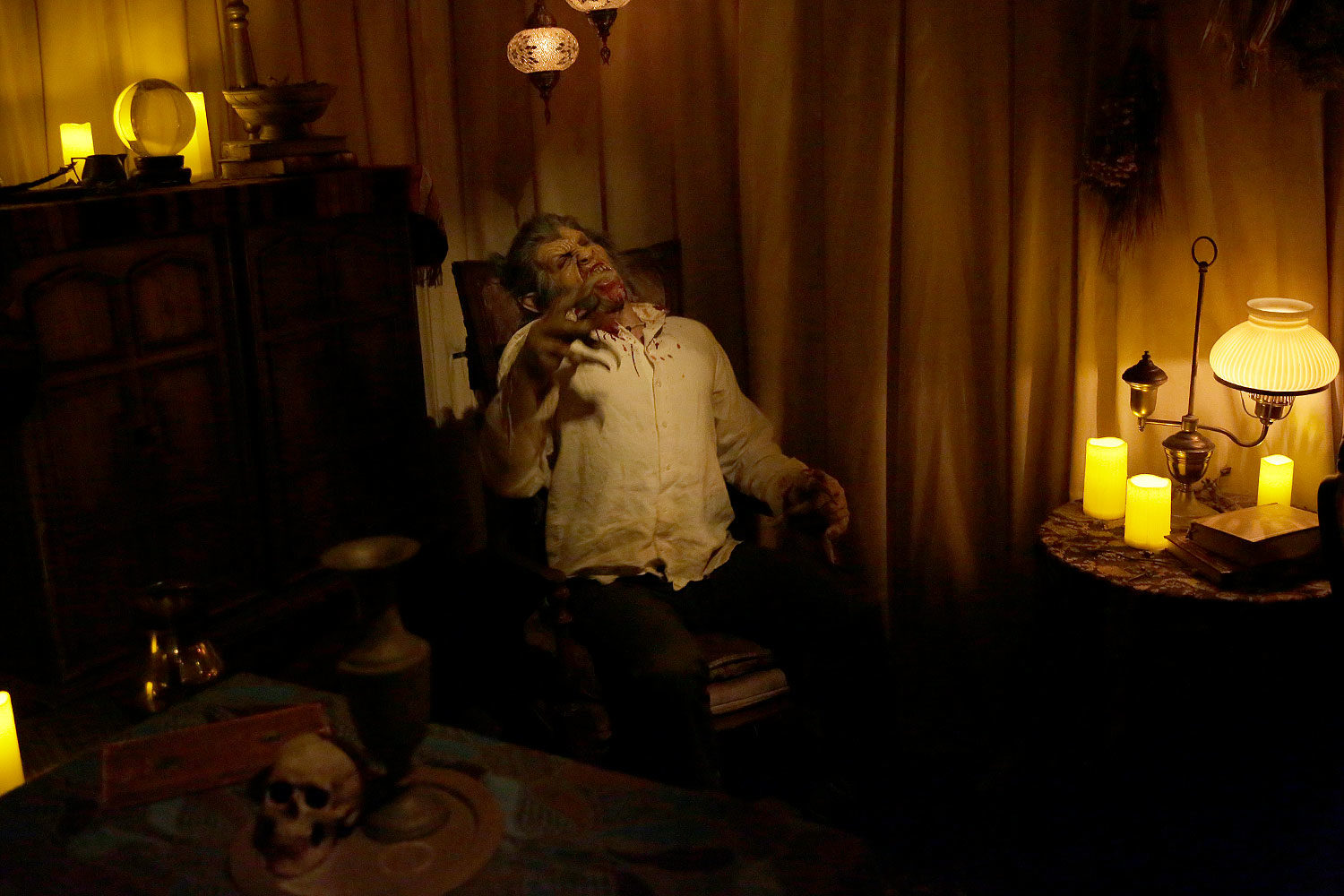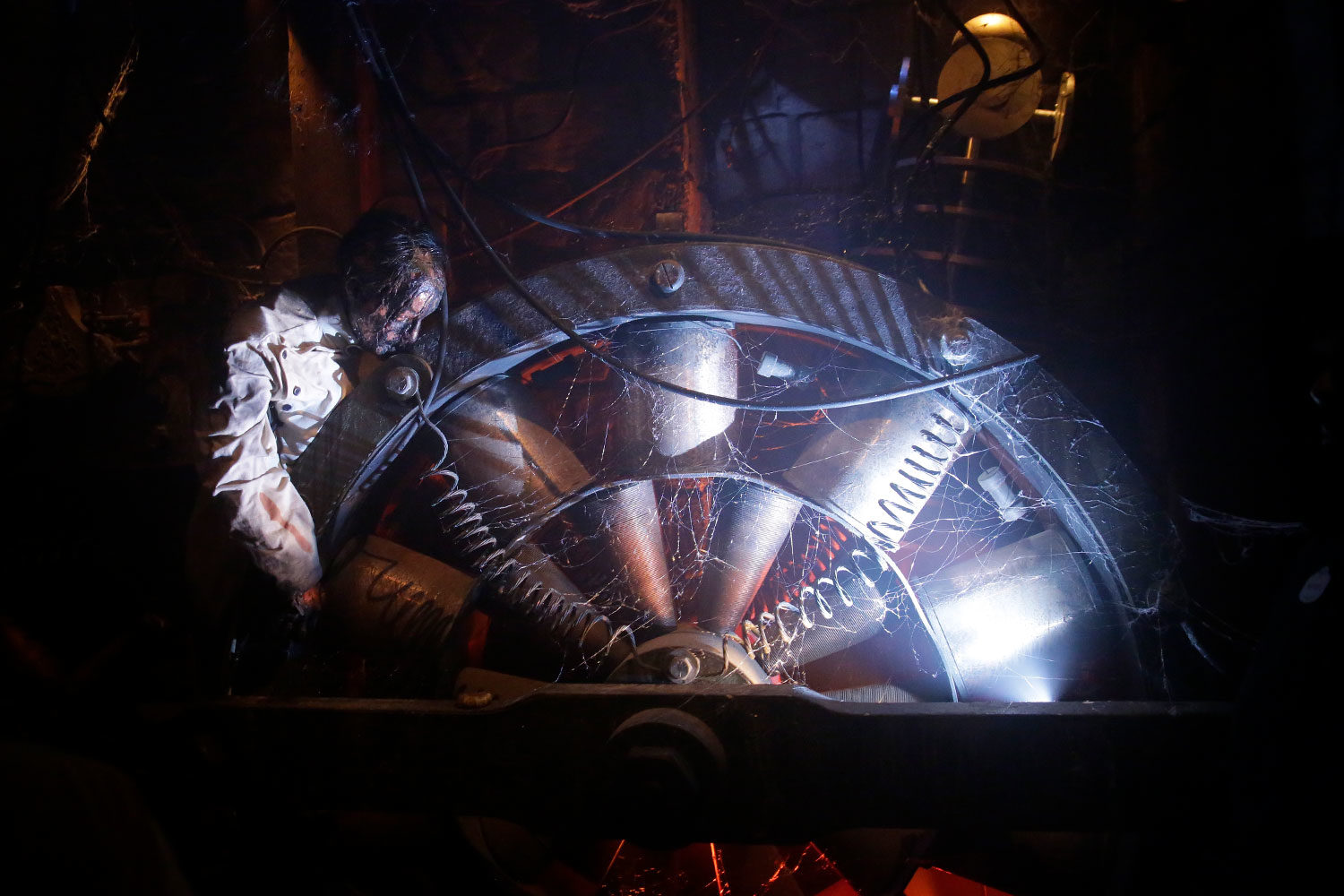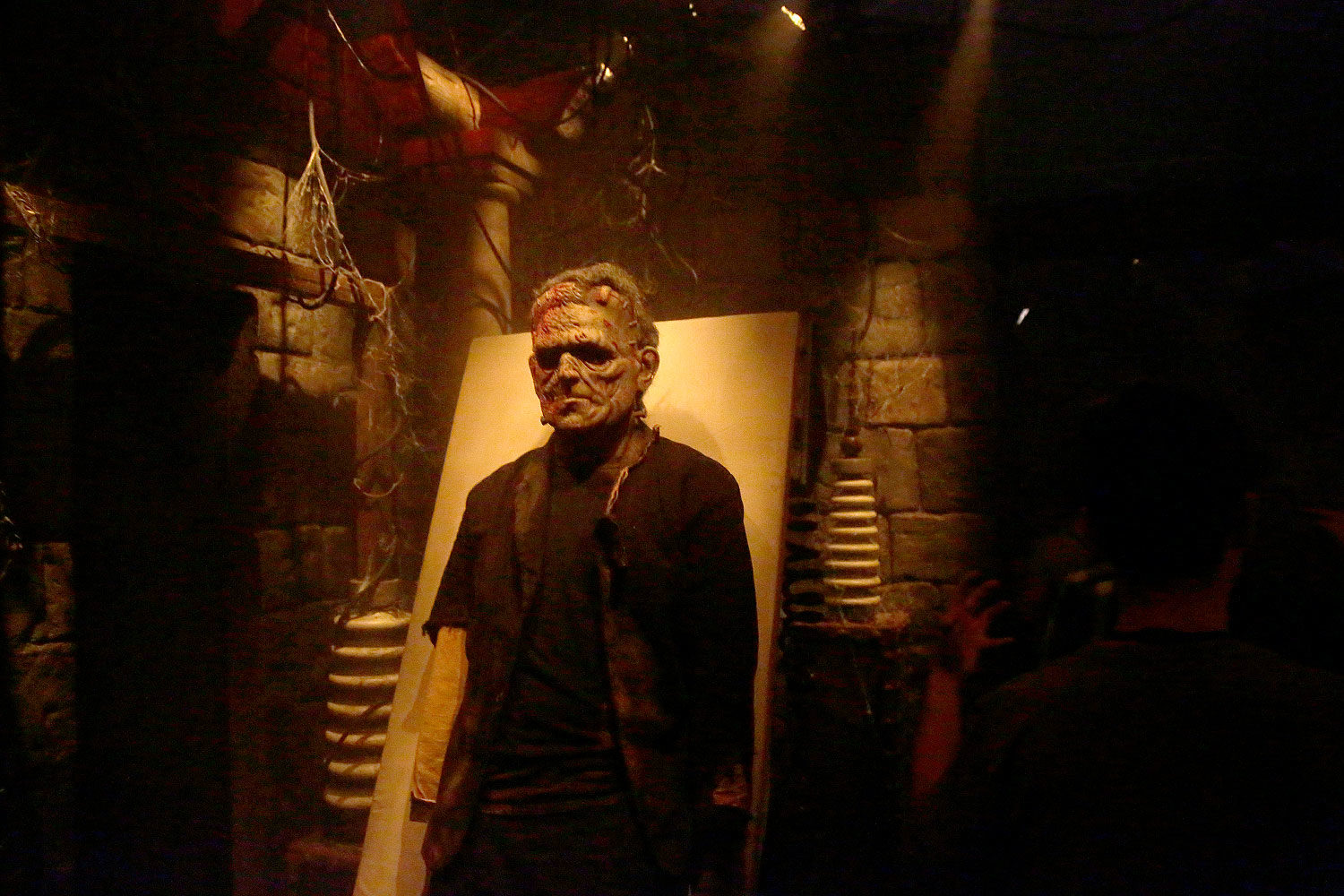 1. GHOSTBUSTERS

I get the irony that this is a haunted maze that's all about busting the ghosts, but from a film property turned horror maze, there's a lot to appreciate and unpack here. The exterior recreates the Ghostbusters headquarters for starters. No, that's not a real Ecto-1 but we could imagine how cool it would be if this was a more permanent attraction. Outside, an actor playing Louis Tully interacts with guests in line. Inside, an actor playing Janine is on the phone screaming "WE GOT ONE!" as one of the Ghostbusters comes out on cue to have us join him on our ghost busting mission. Elements from both films are seen here, with it leaning more heavily on the original. This is essentially the closest thing to a Ghostbusters Ride as one could get and wow, do we want to do it again!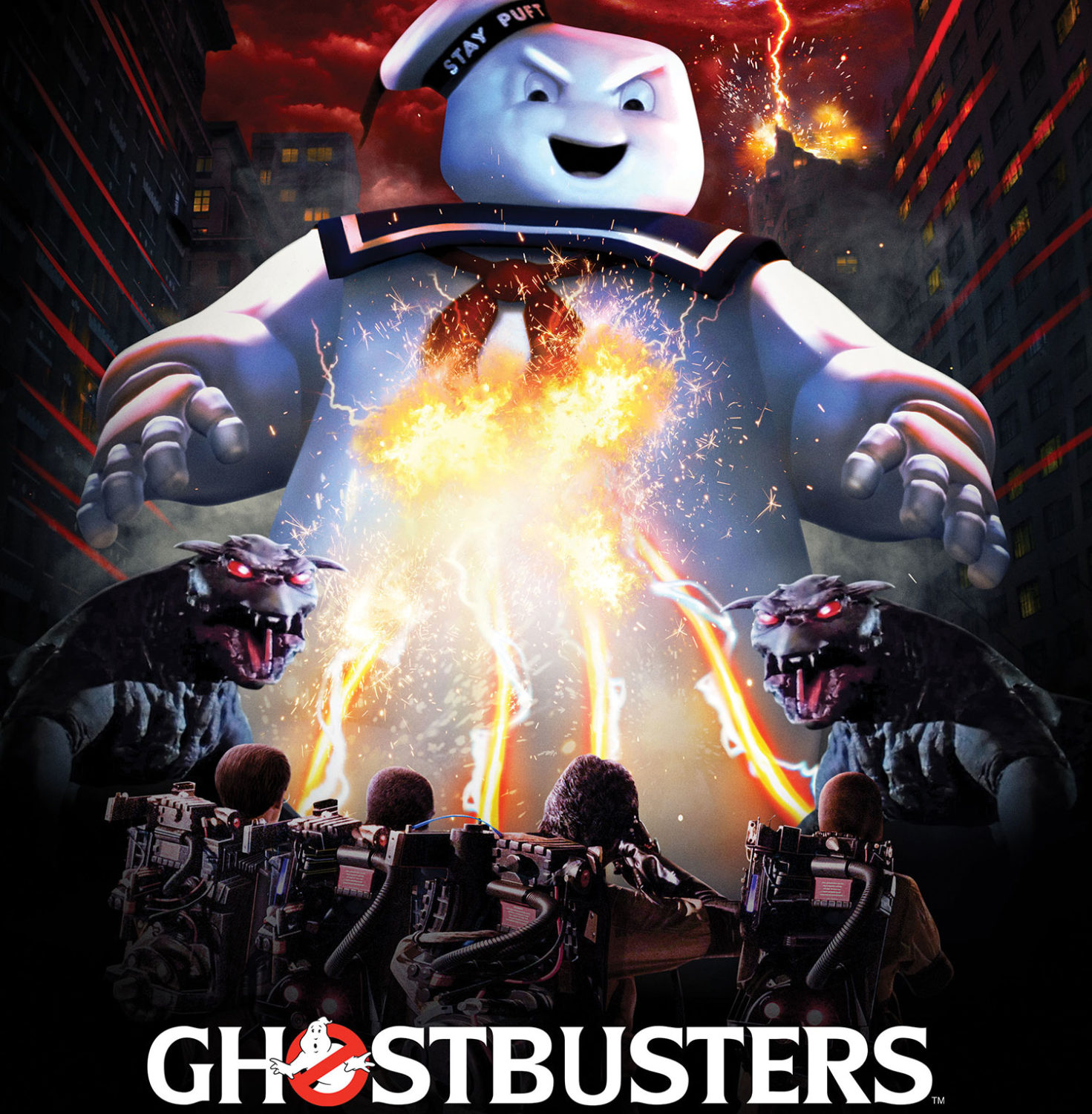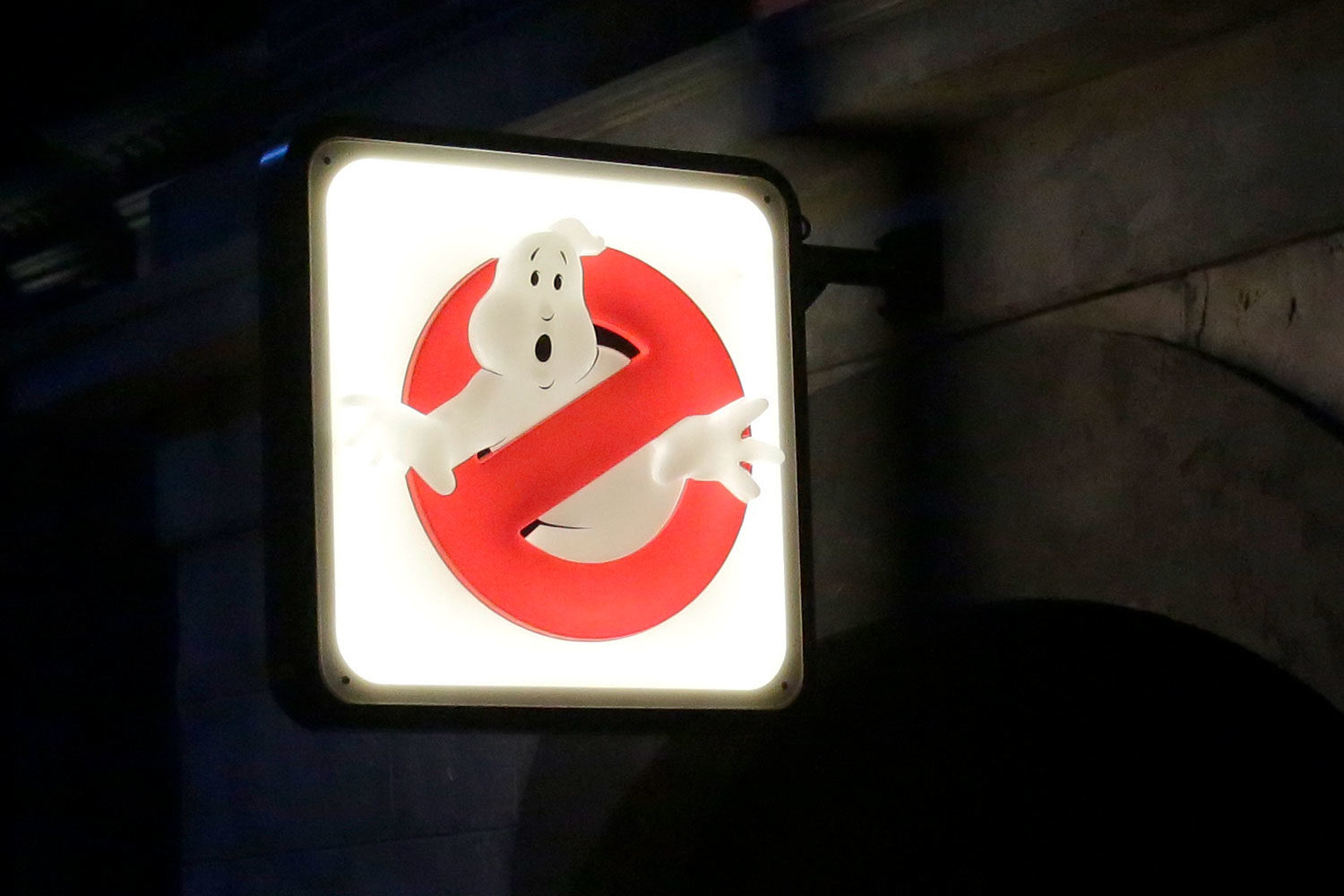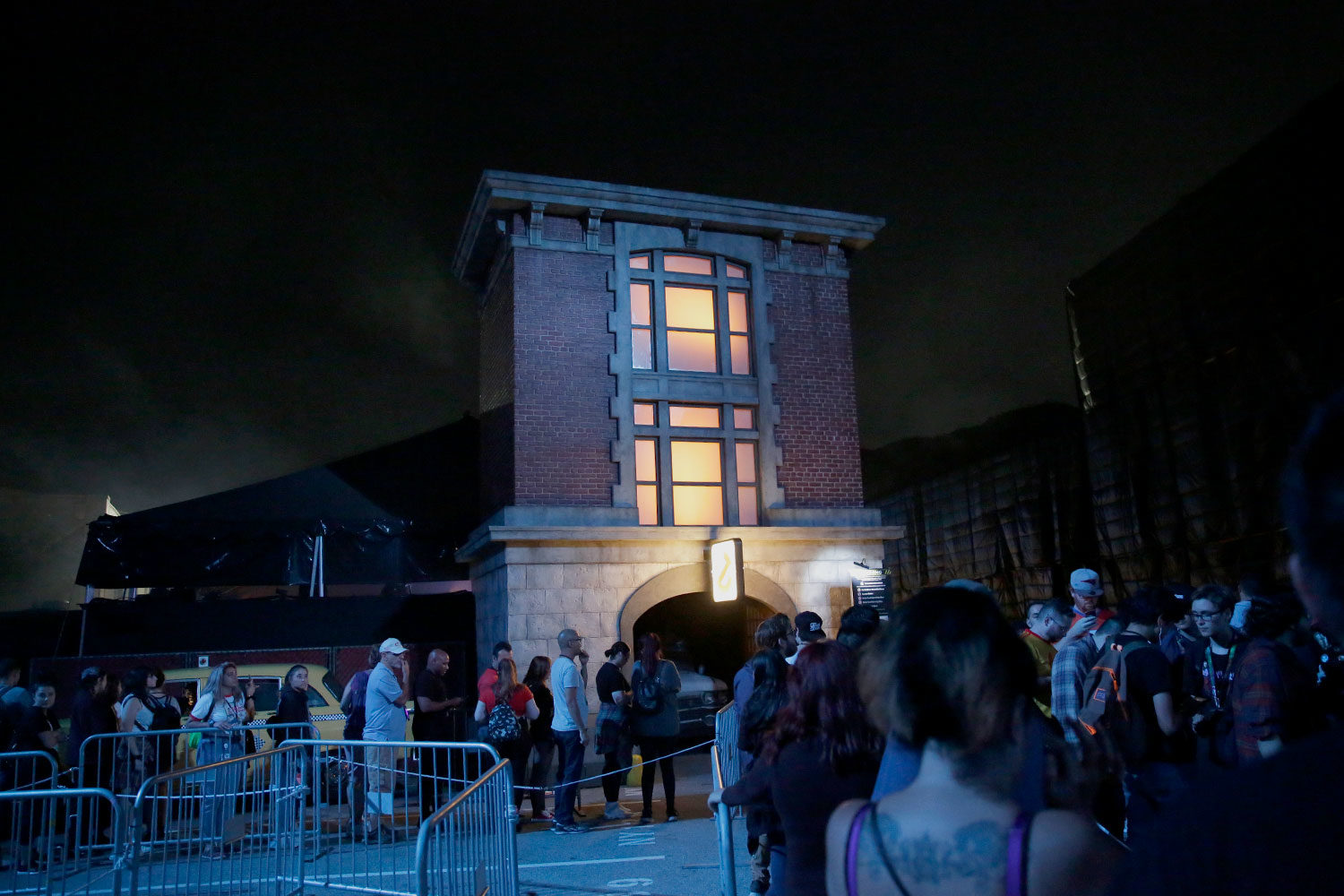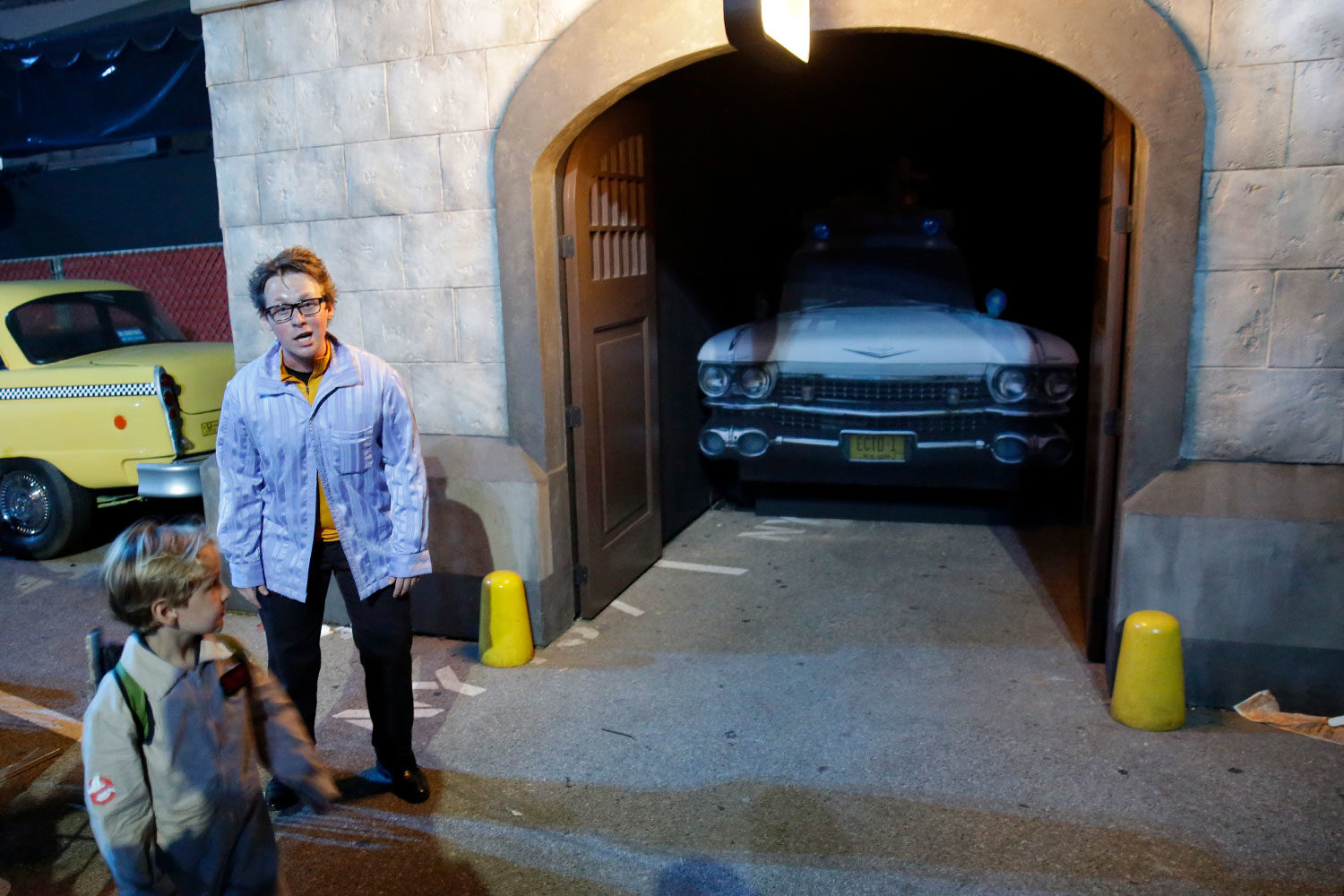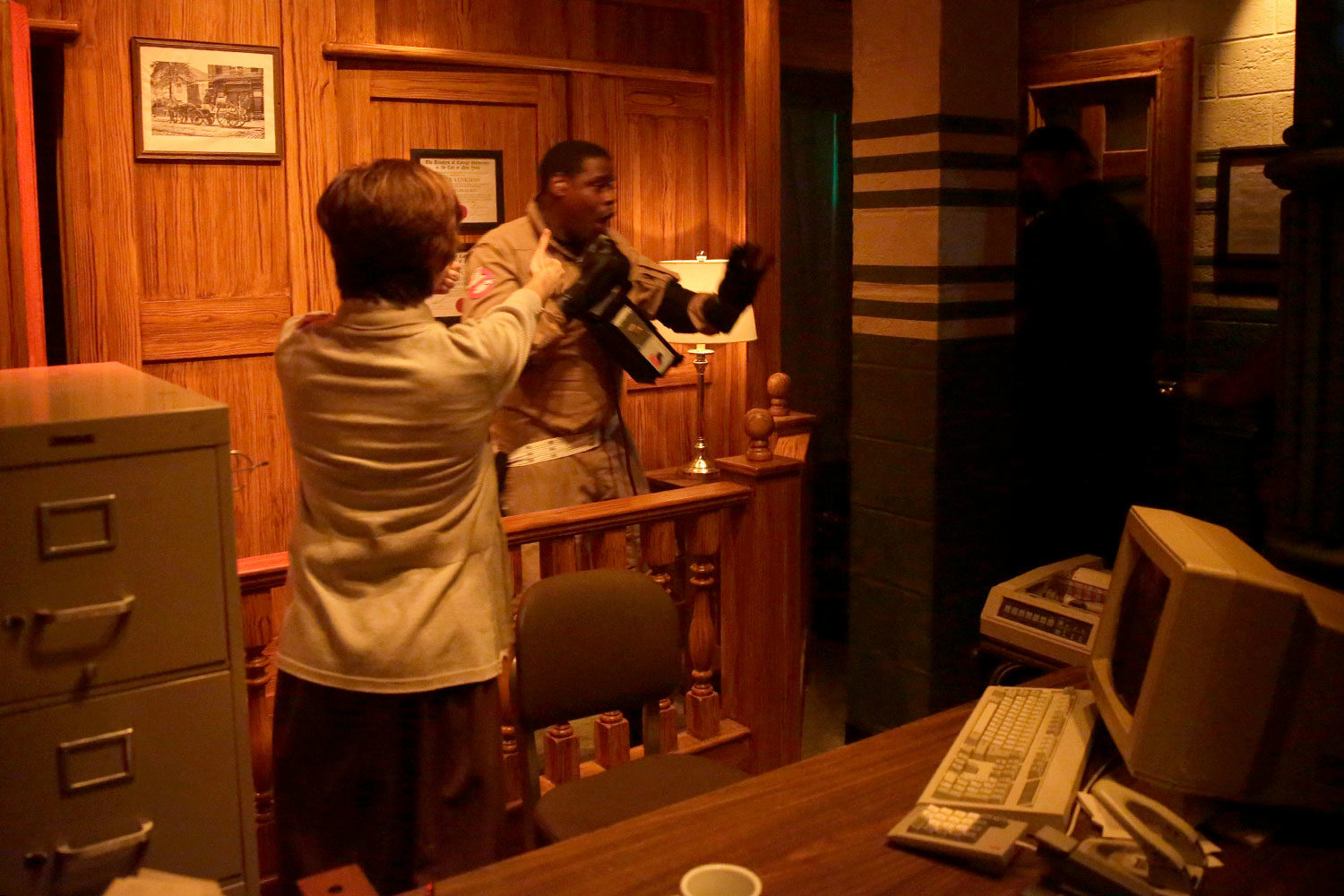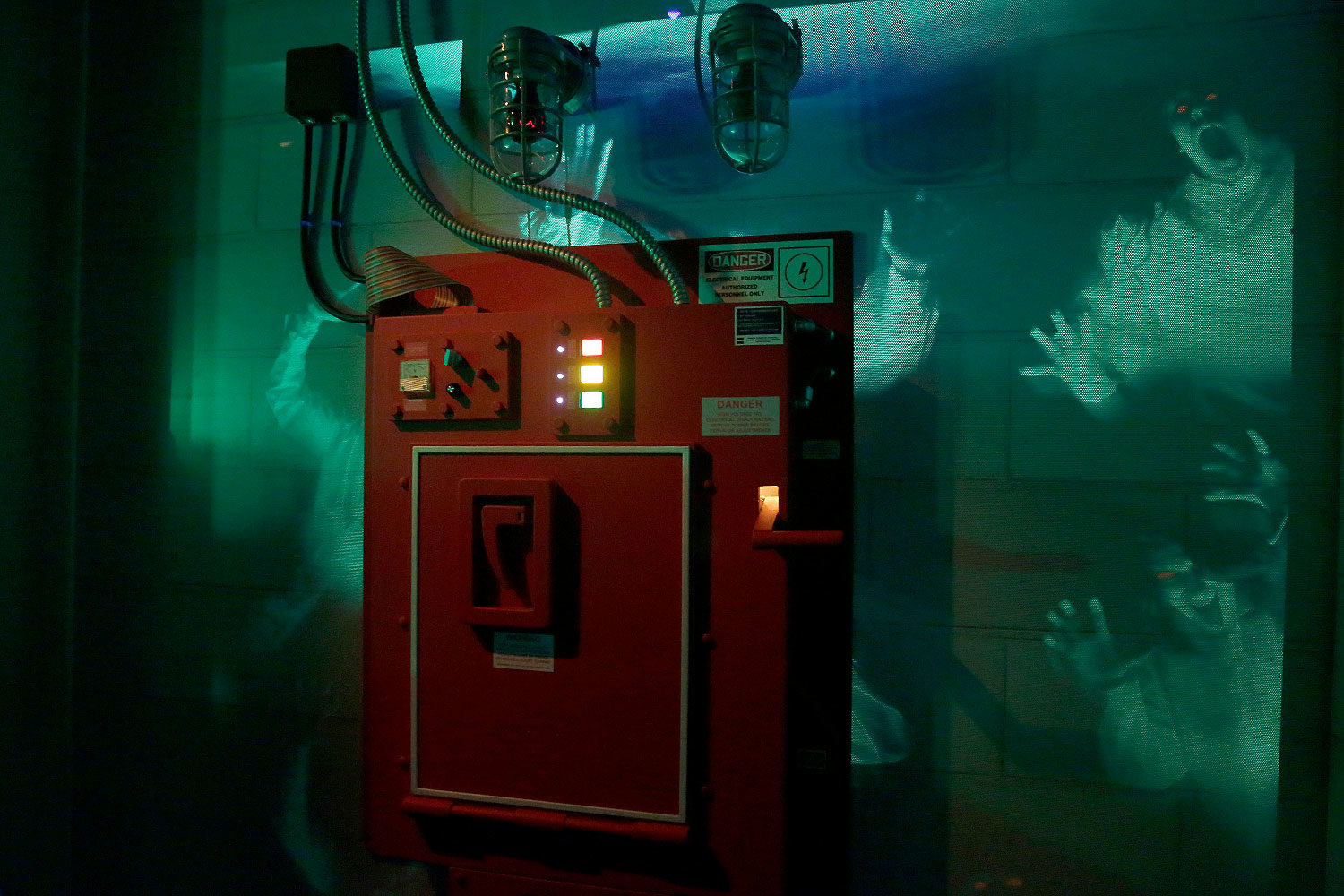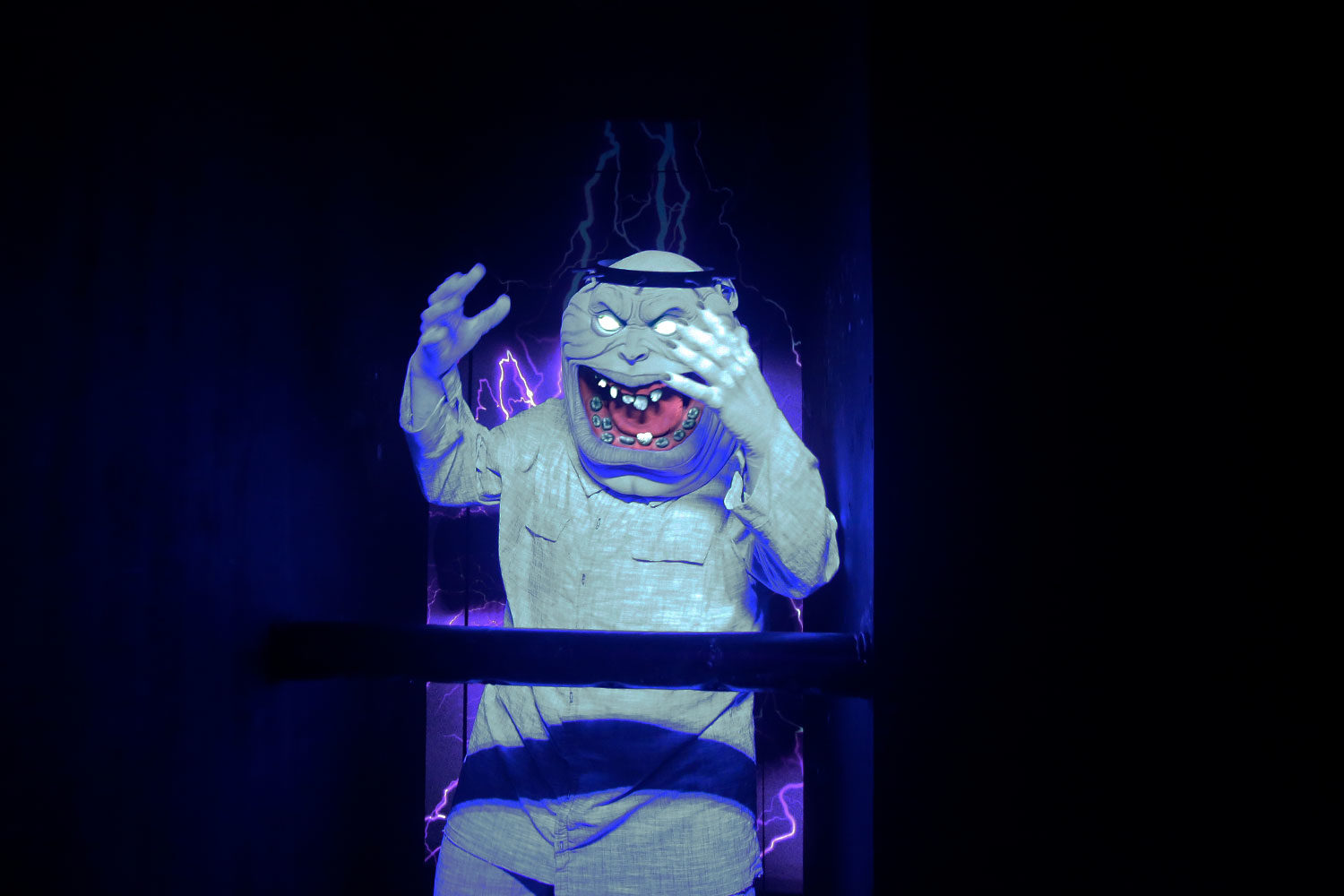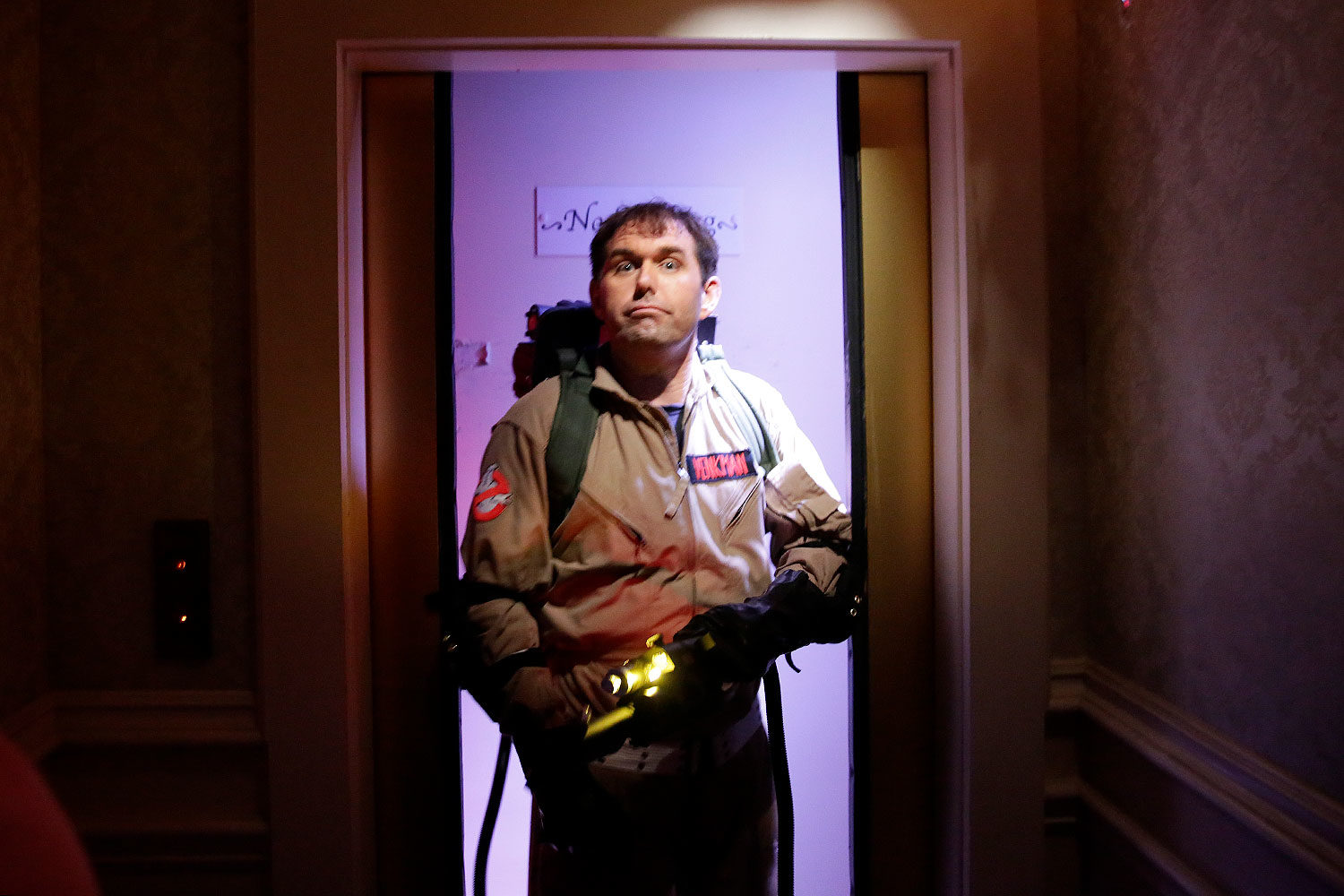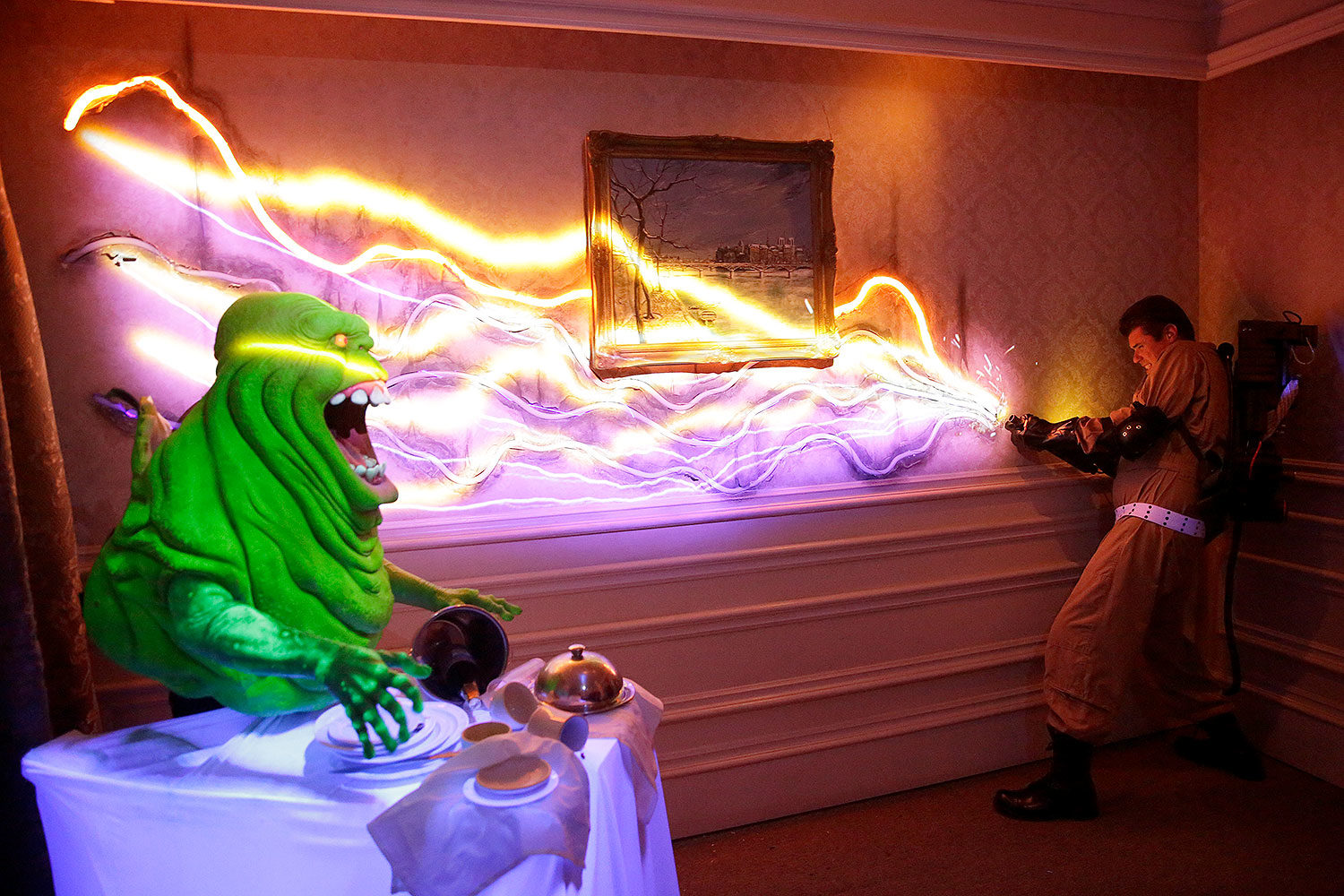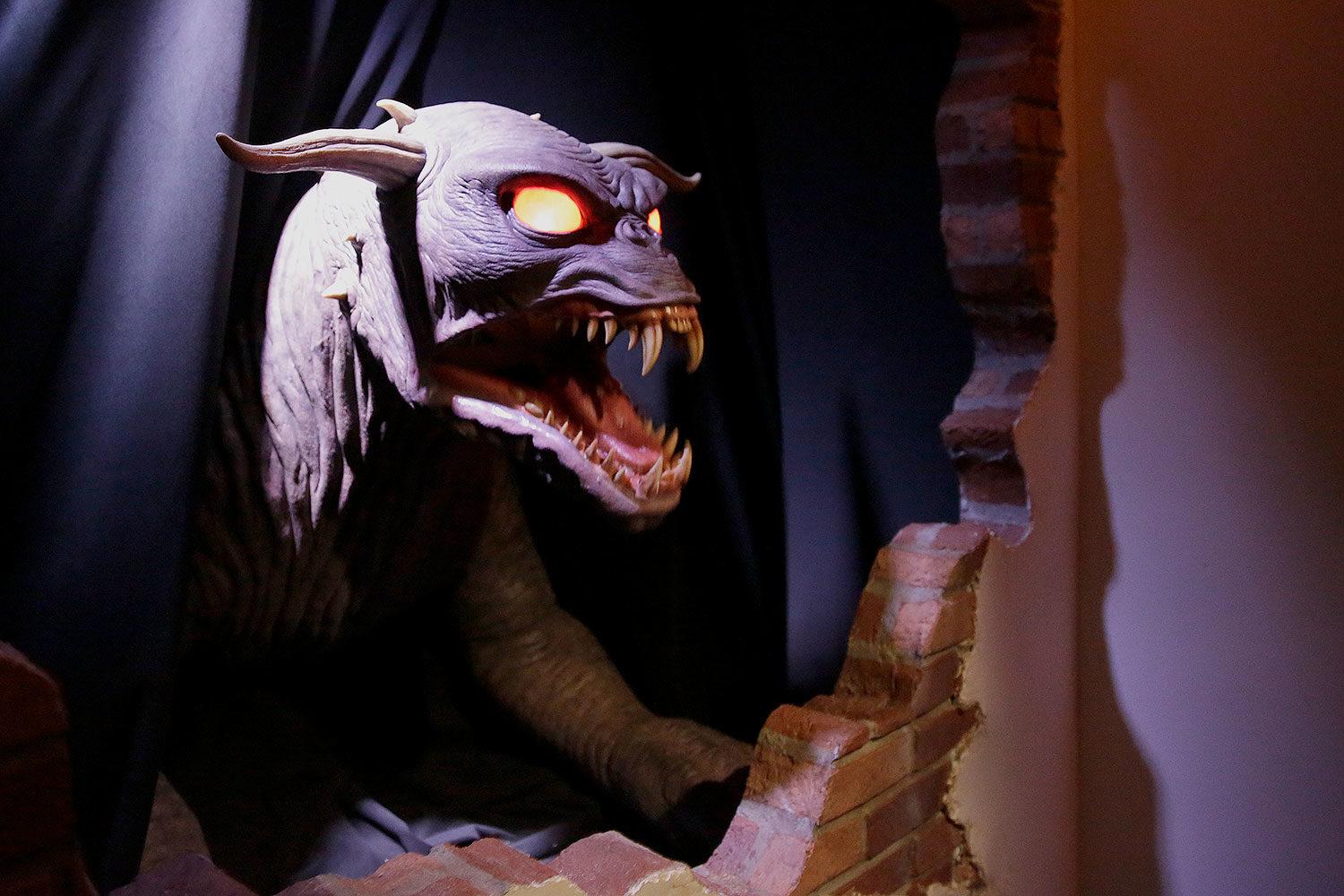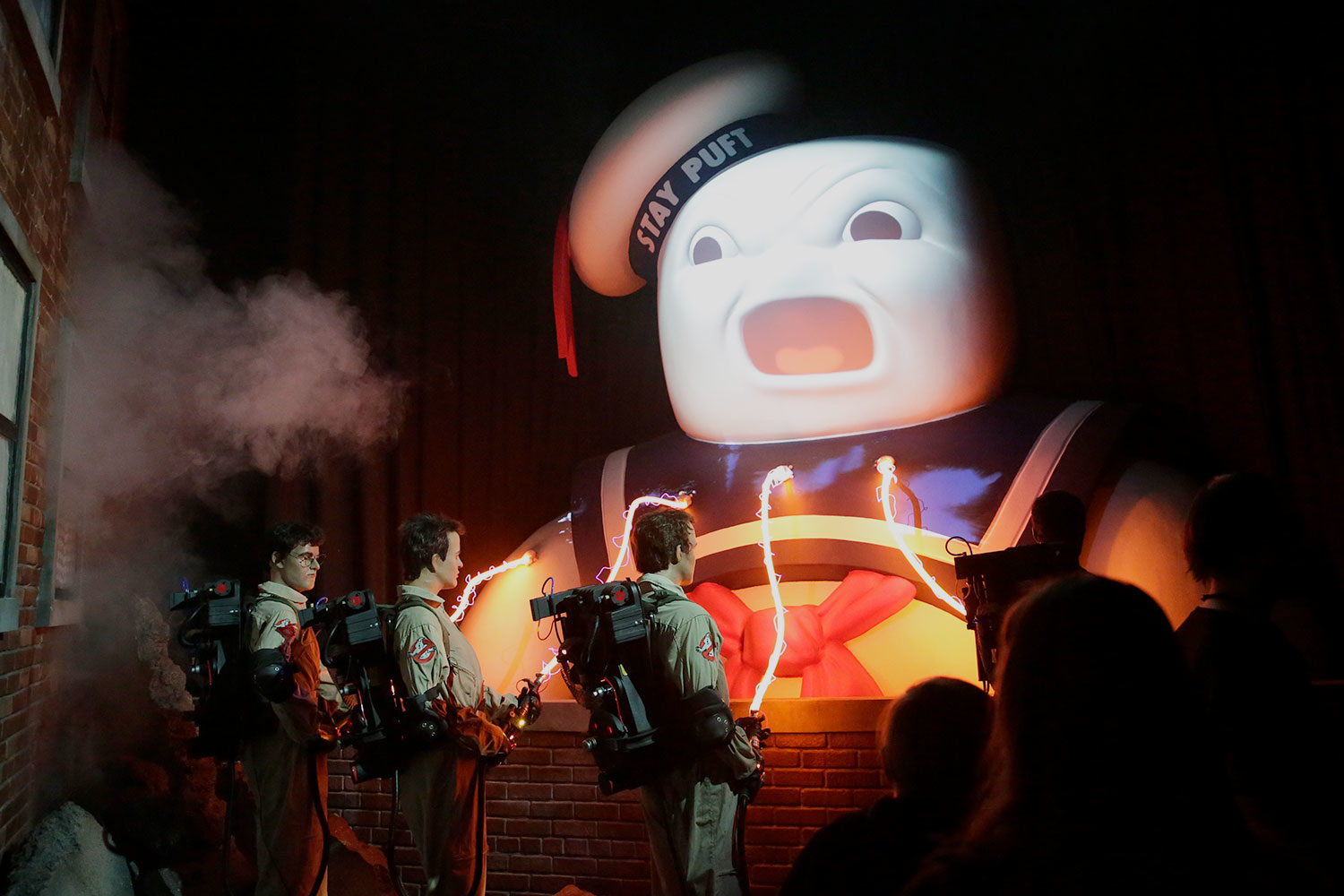 That's a look at all the mazes, and while that is more than enough to last you all night, there's also four rides that are open (with shorter waits than usual): The Simpsons Ride, Revenge of the Mummy, Transformers The Ride 3D, and the all new Jurassic World The Ride. Not to mention the Jabbawockeez dance group performance.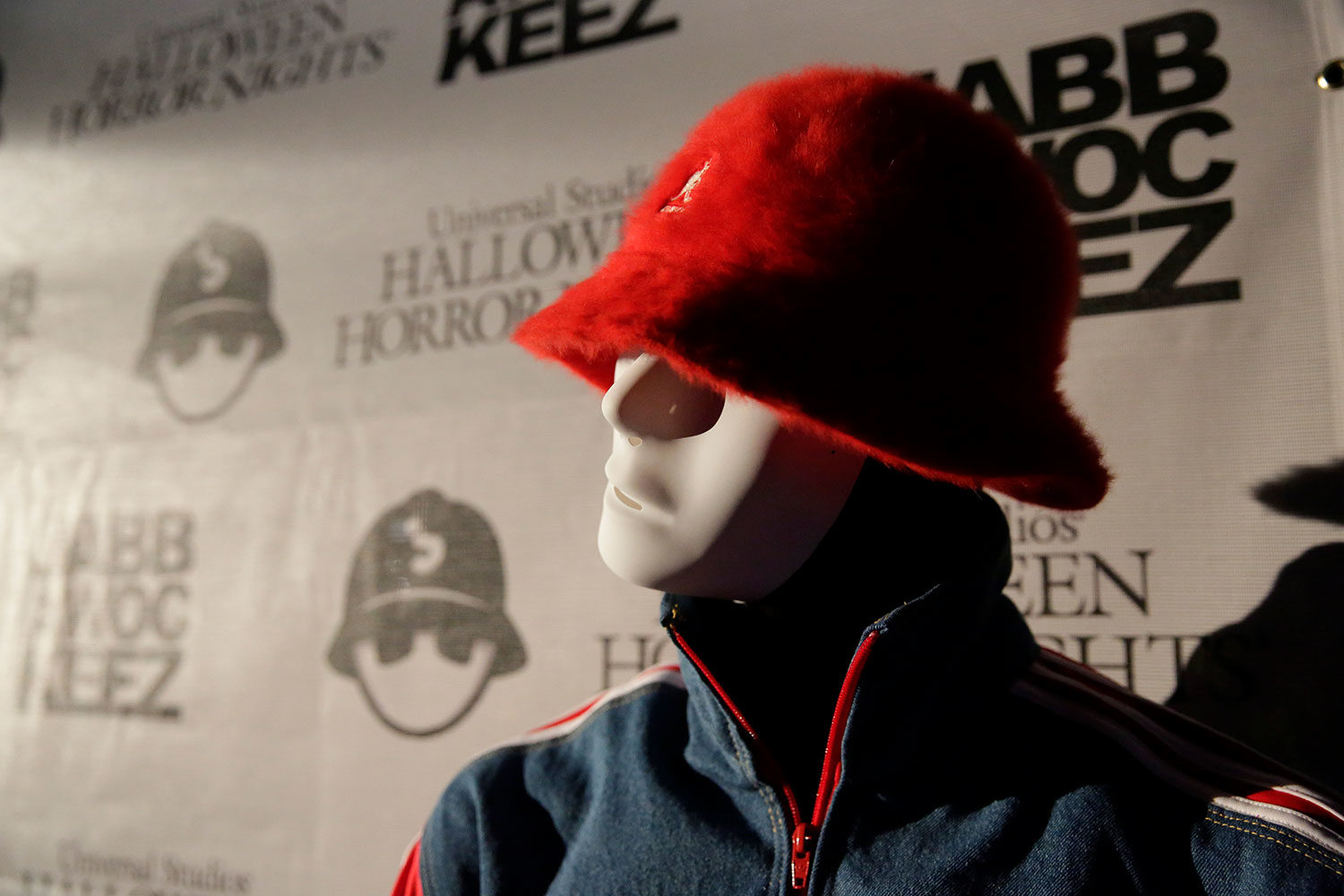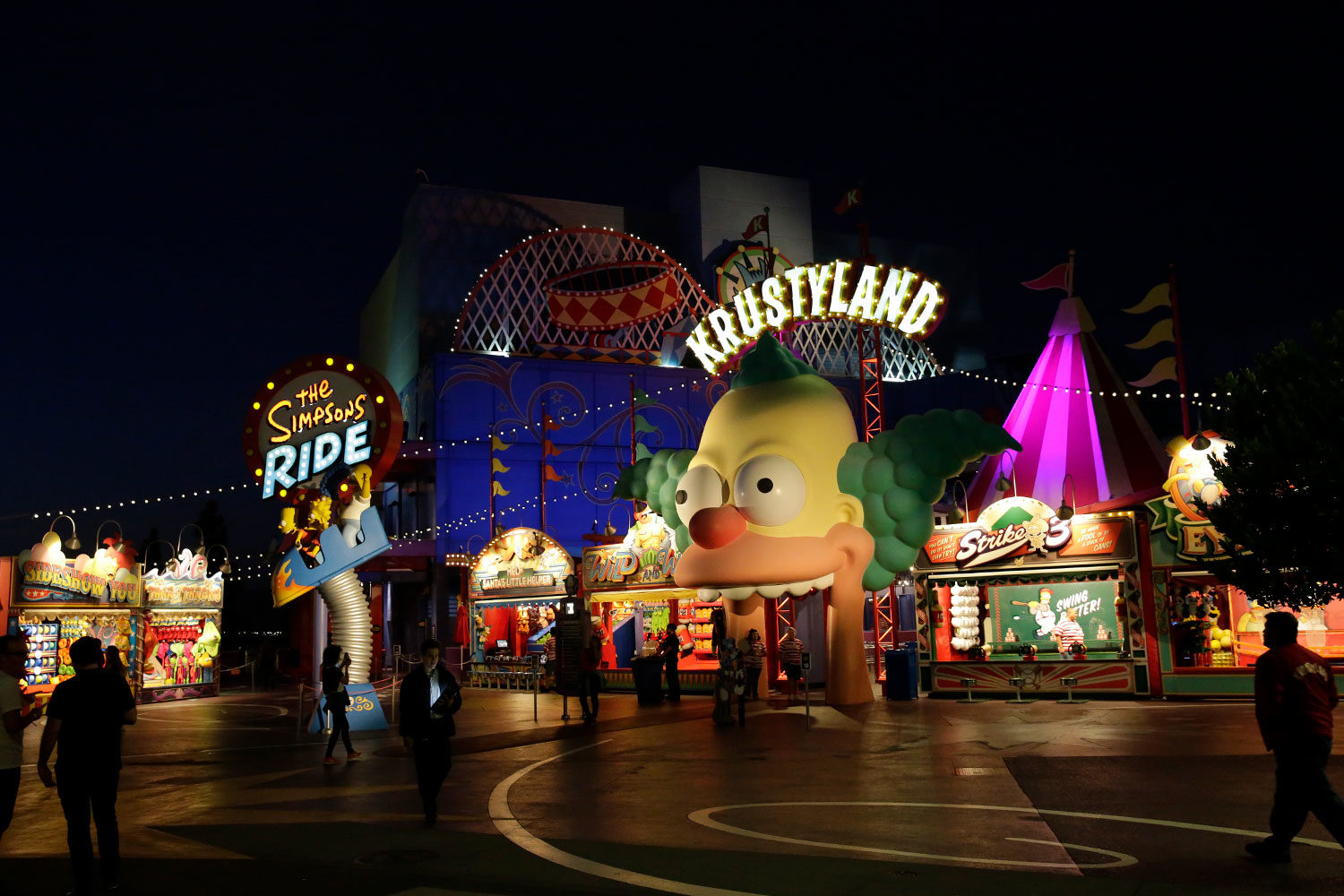 Did we mention fun and themed food? There's event cocktails (all vodka based for some reason), and eateries themed to Stranger Things and Ghostbusters.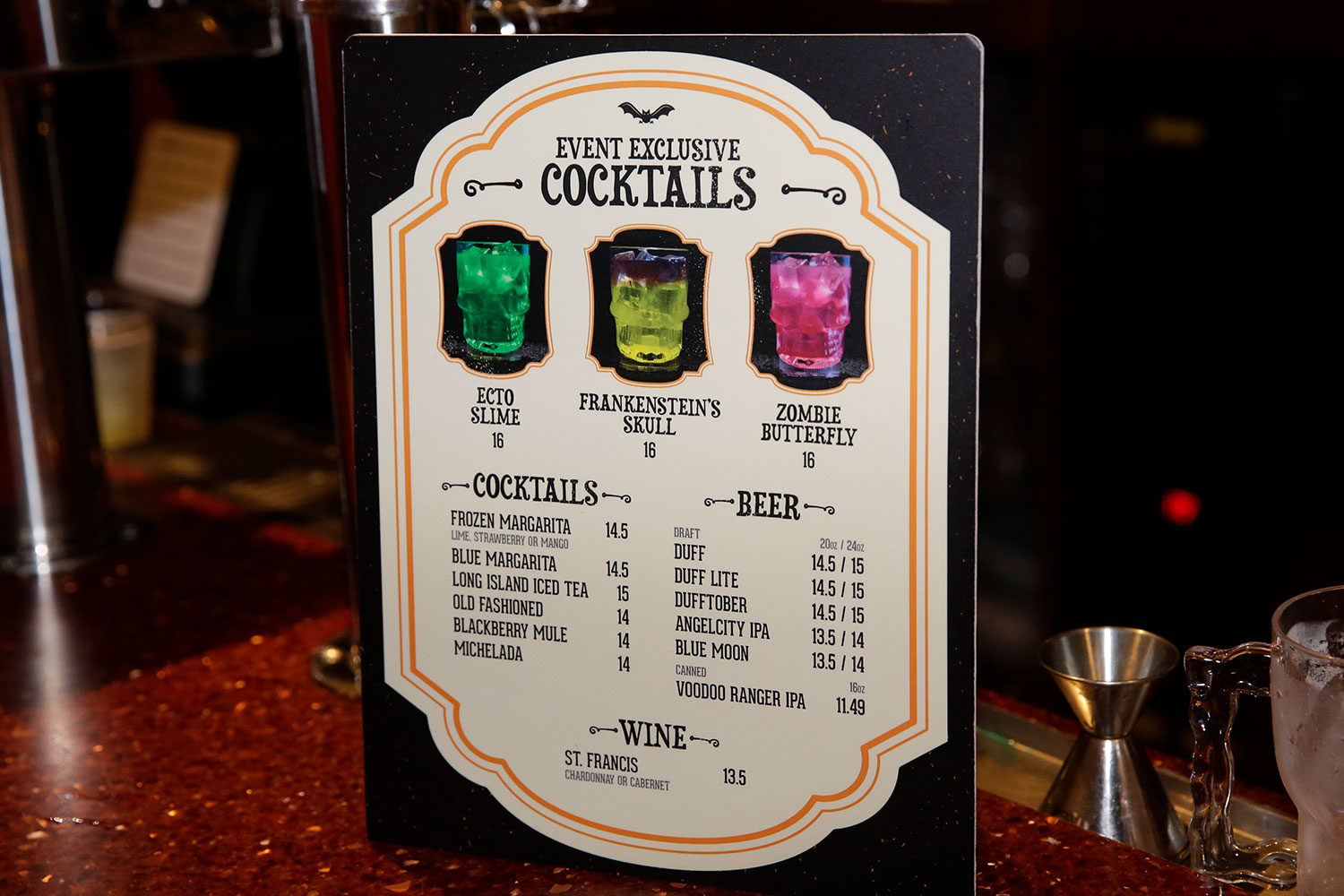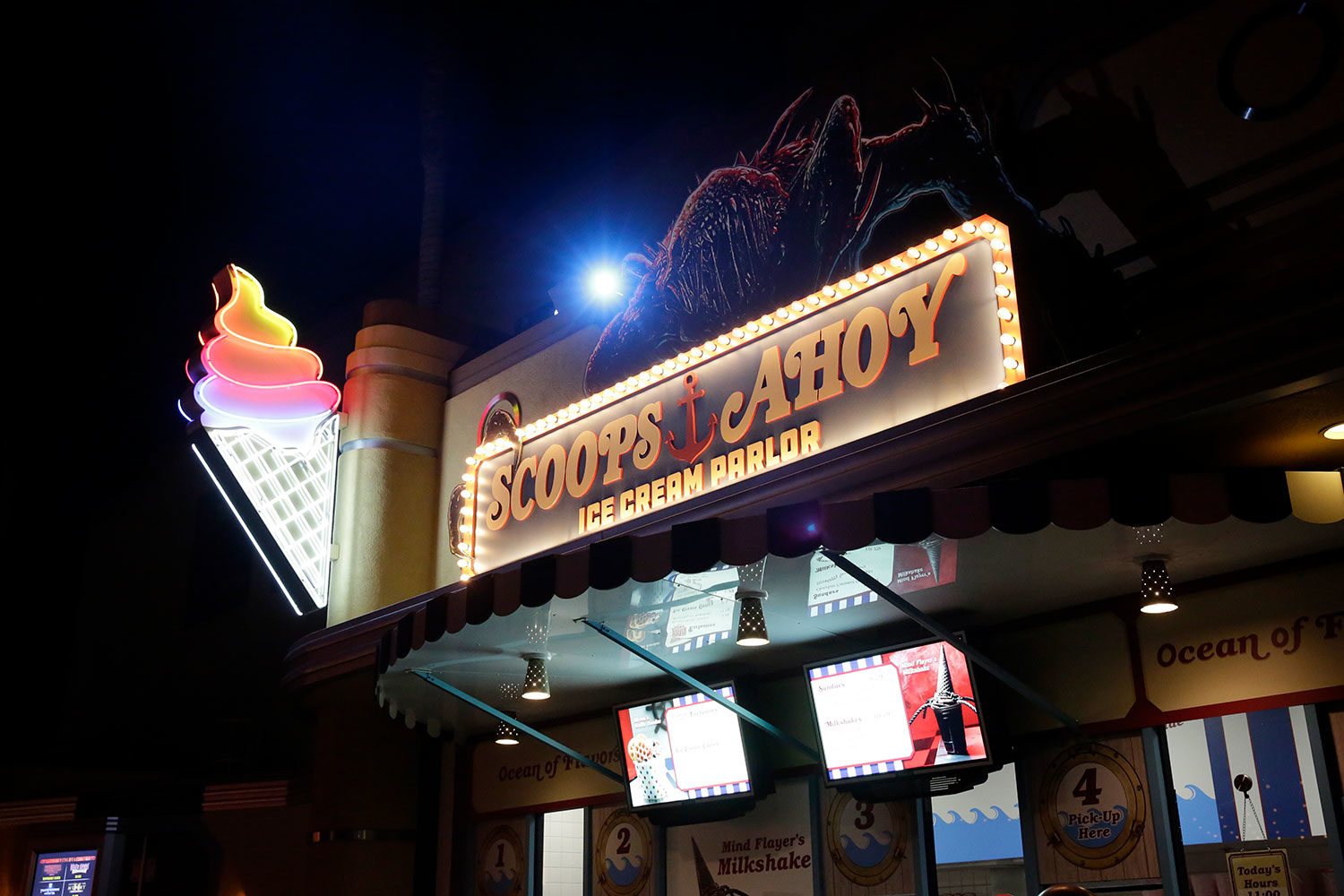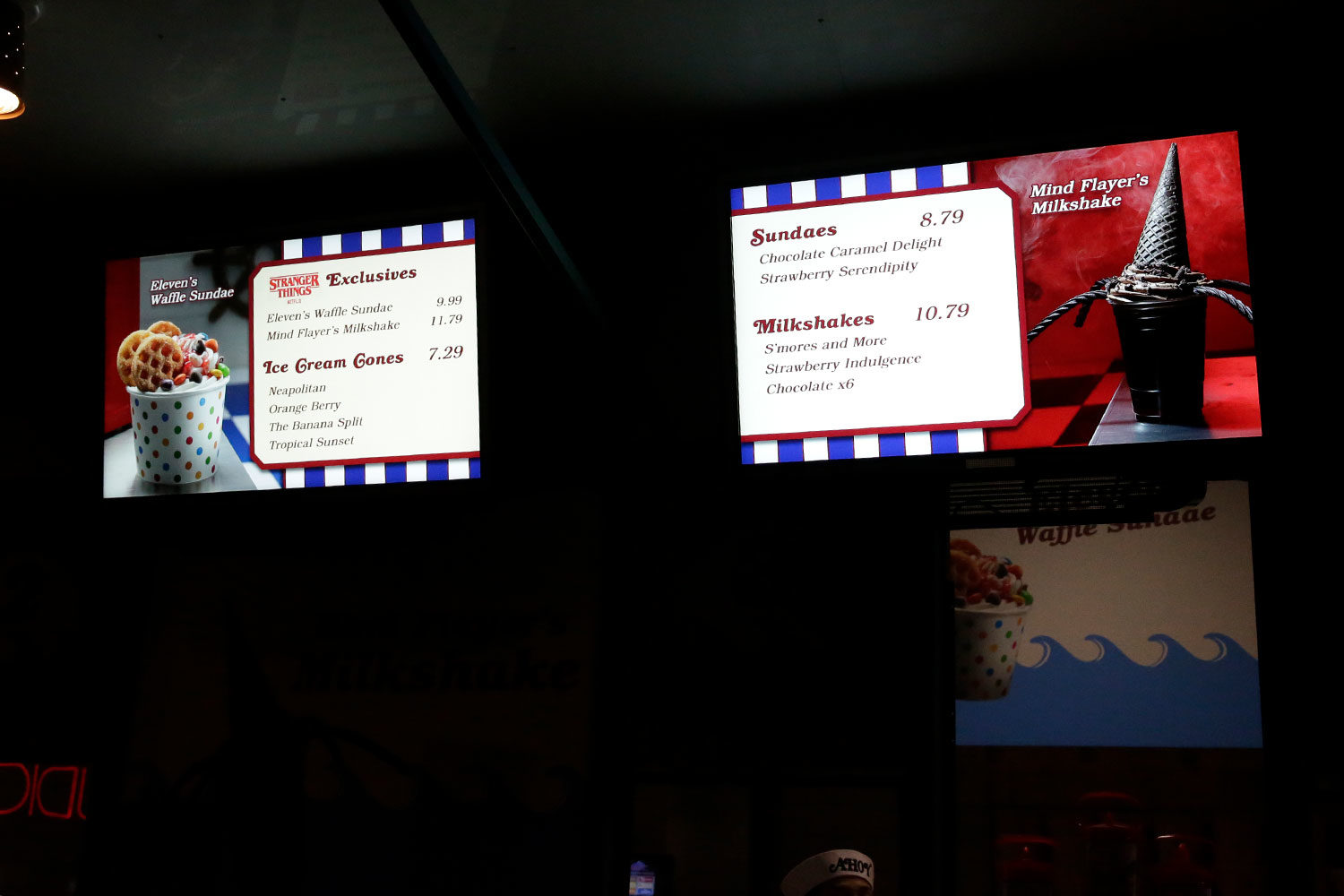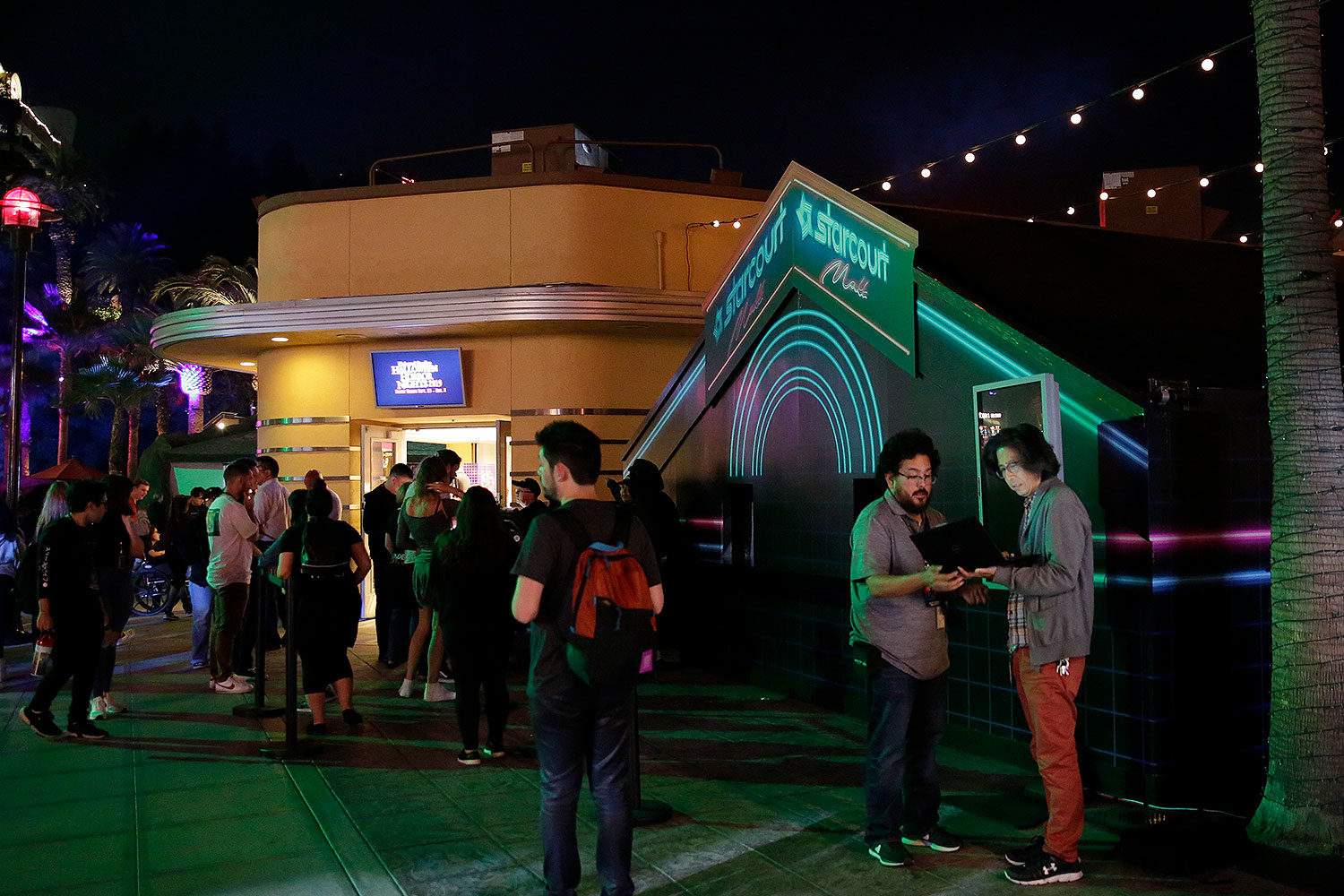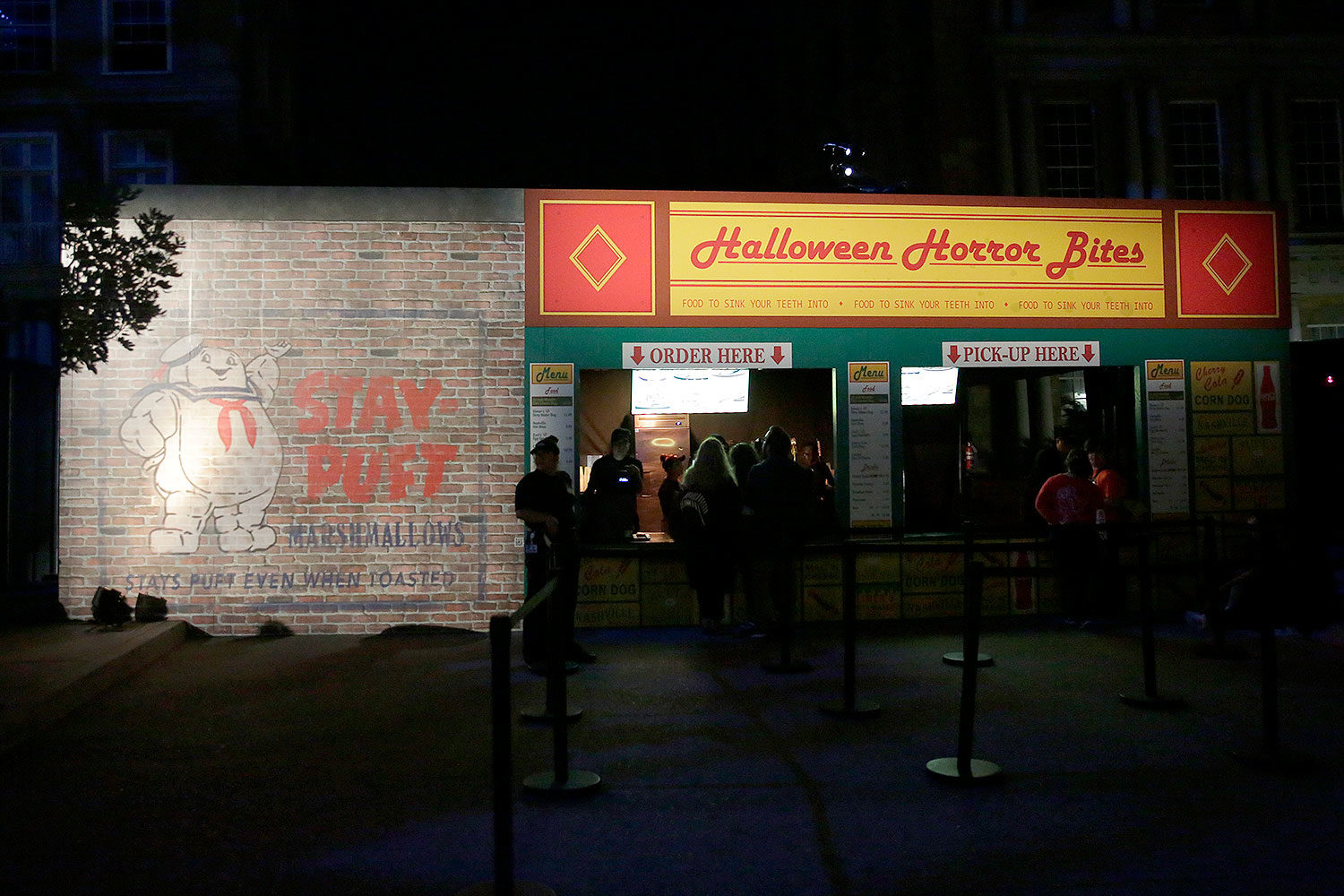 And merchandise…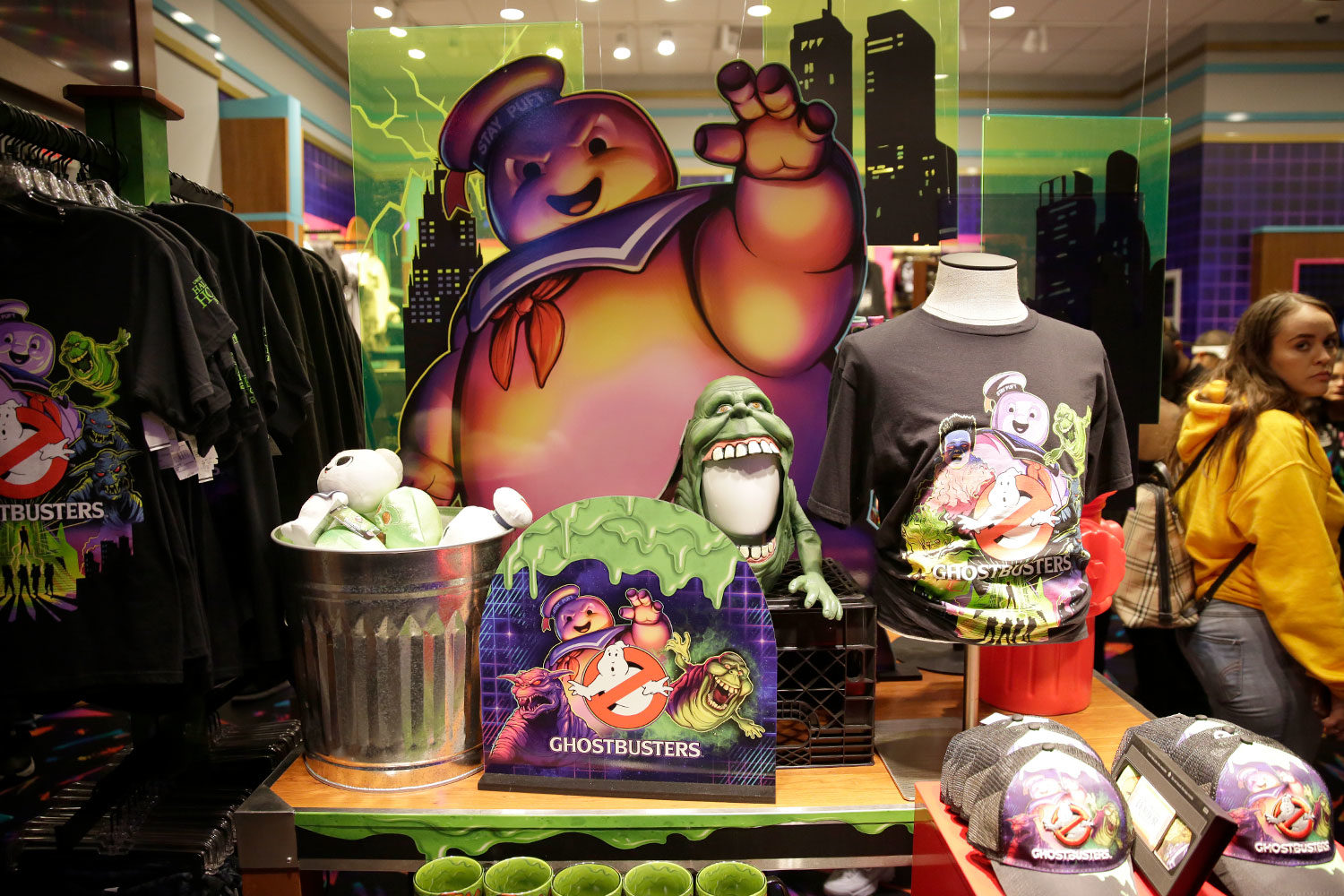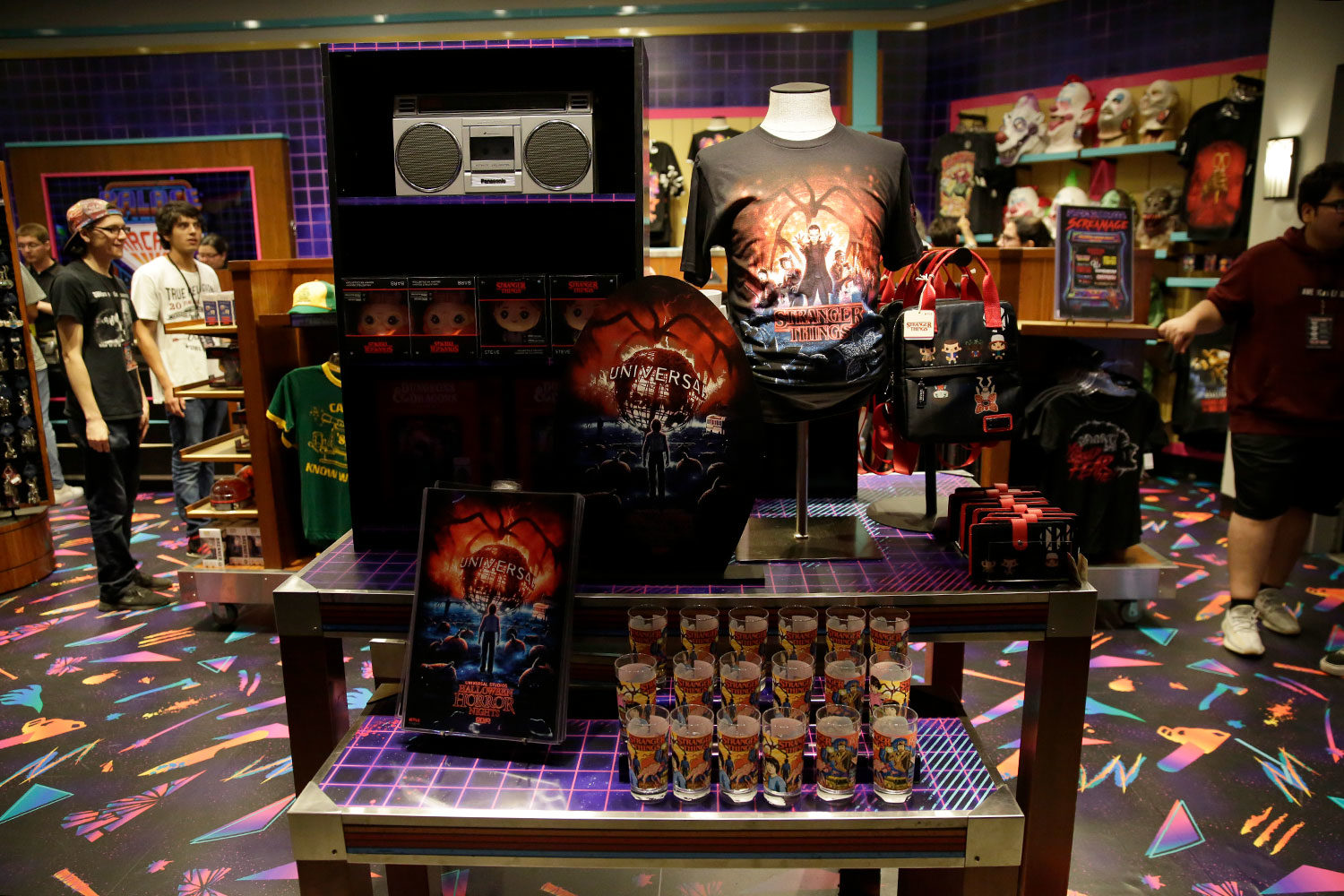 So what are you waiting for? Get tickets here!


Photography by David Yeh