© Kris Van de Sande
Vic! A Mai Tai! 
London's iconic Tiki location closes.
Article
December 29, 2022
These words have probably been uttered thousands of times all over the world in the icon that is Trader Vic's. For those unaware, it's one of the most well known tiki-themed restaurant and bar all over the world. As legend has it, its owner Victor Jules Bergeron, Jr. even invented the Mai Tai.
At the peak of their popularity there were twenty-five locations worldwide, but with most of Tiki hype slowly burning out in the following decades there are just three locations remaining in the U.S.A., two in Europe, two in East Asia, and one in Seychelles. Interesting is that there are still ten locations in the Middle East.
But, in two days when Big Ben strikes midnight and rings in the new year, the fairytale for London's historic Hilton Park Lane location will be over. Just shy of its 60th birthday the location that has served Royal families, head of states, countless celebrities and countless of tiki fans will be closed permanently.
For those who have never visited a tiki bar, it's hard to properly convey the feeling in words or pictures. It's that gentle buzz from a rum cocktail, combined with the suiting tones of Exotica music and the ever interesting Polynesian decor. It's a place where interesting people and conversation lei (pun intended) just around the corner.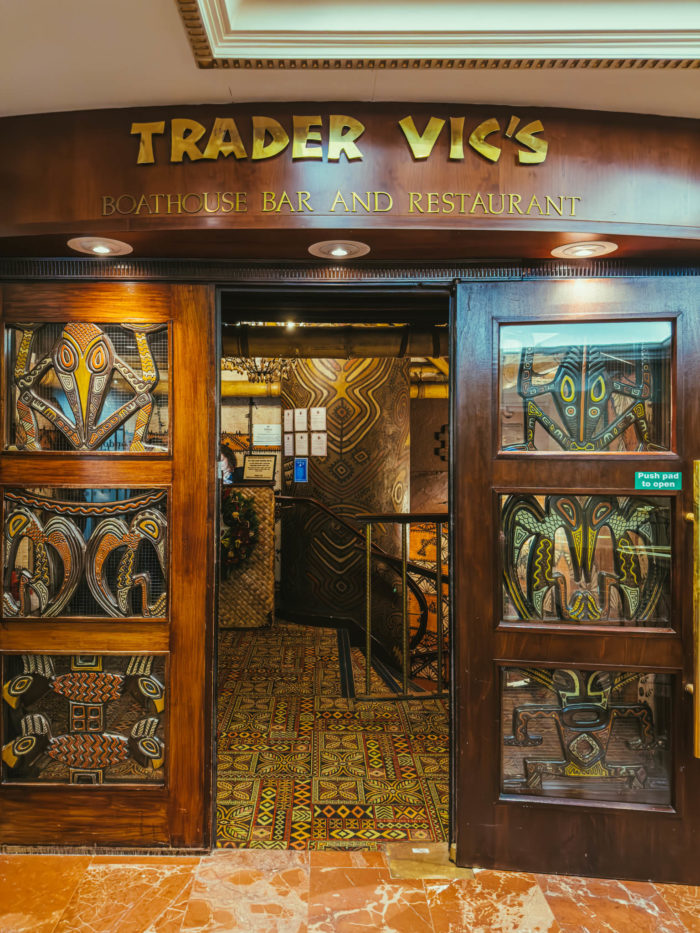 But to everyone's relief Trader Vic's has announced that, while their location in London is closing, their story is not yet over. So it seems a new location is in the works. We can only hope that most of the original decor (which is all authentic!) will be re-used. 
After all, what bar could you meet Marlon Brando, George Harrison or Elton John while pretending you are on a tropical island under the sun ..
So put on this playlist and enjoy these pictures taken at its Goodbye party last week.