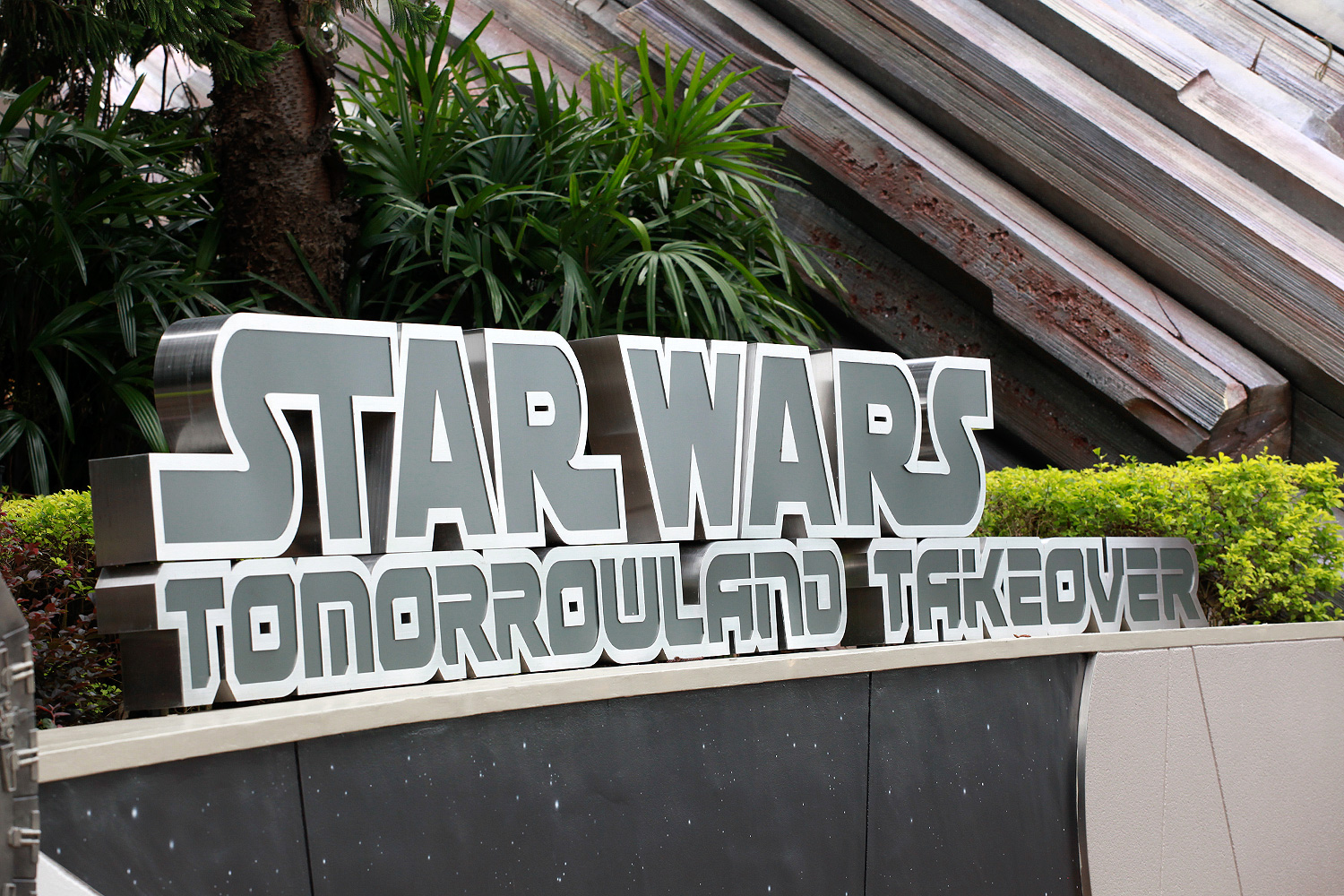 Nathaniel Maloney
HKDL Star Wars Tomorrowland Takeover
March 20, 2017
Ever since the Walt Disney Company purchased Lucasfilm, there has been no shortage of Star Wars in the Disney Parks. Today we take a visit to the action over at Hong Kong Disneyland, dubbed the Star Wars Tomorrowland Takeover. It's much like Season of the Force in the states but by a different name. My visit took place in 2016, so the GuideMap and Times Guide is already out of date. Hong Kong Disneyland does a remarkable job rotating out their designs so it's great for those collecting them.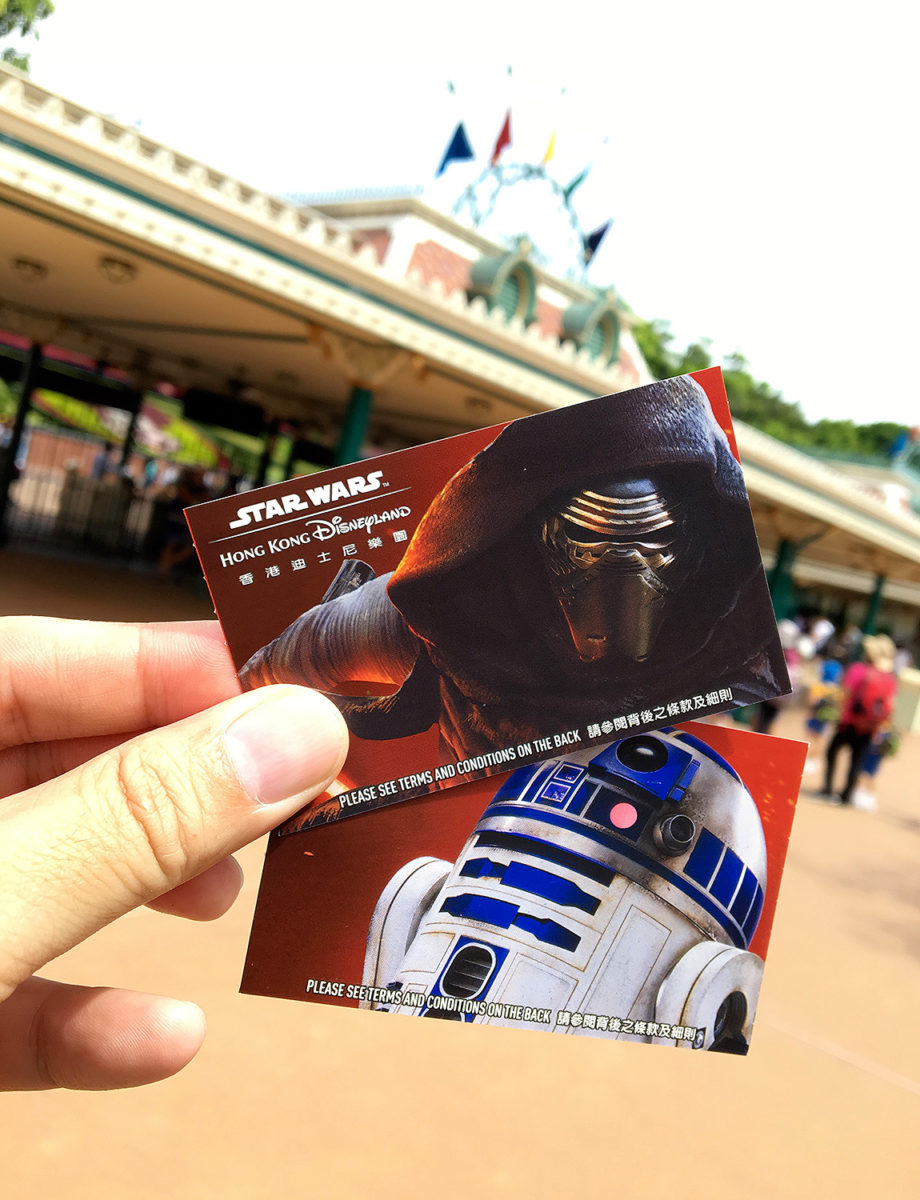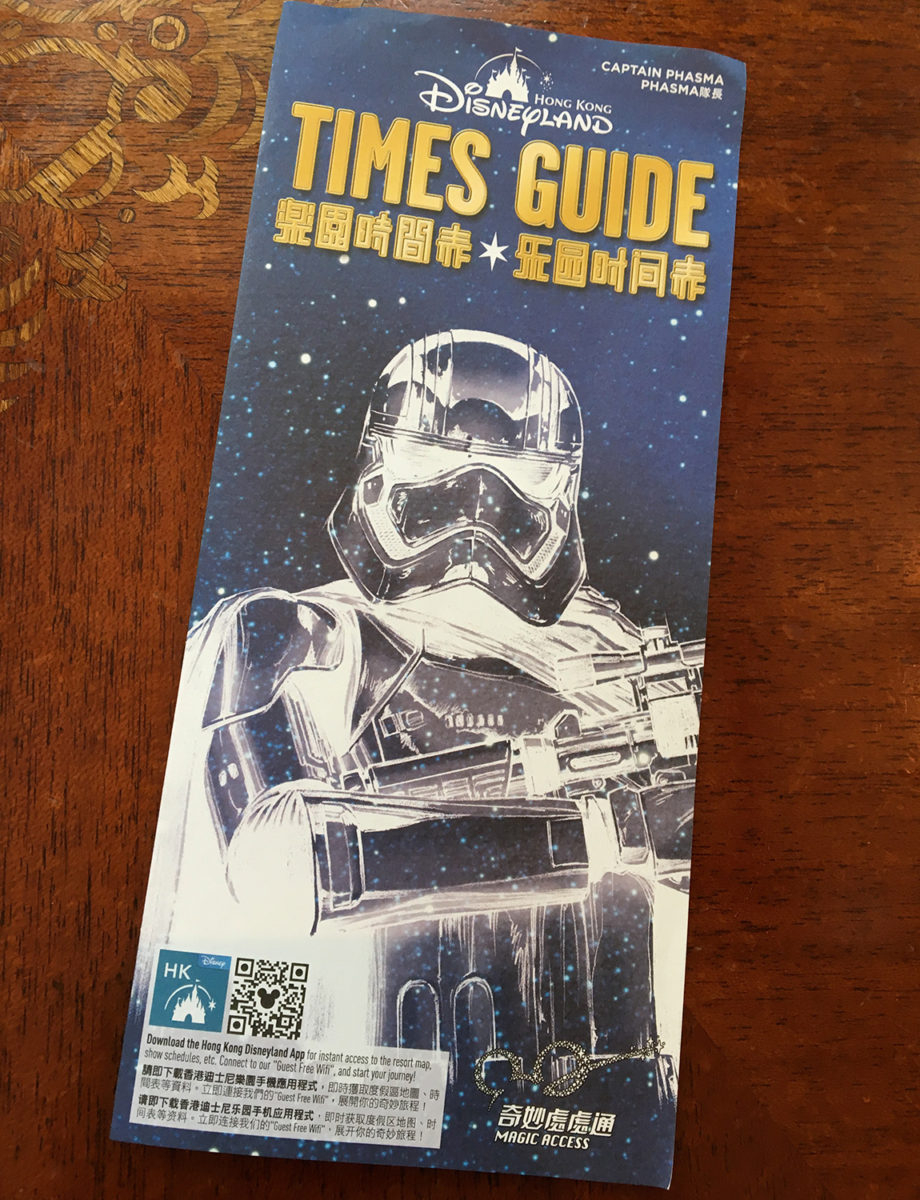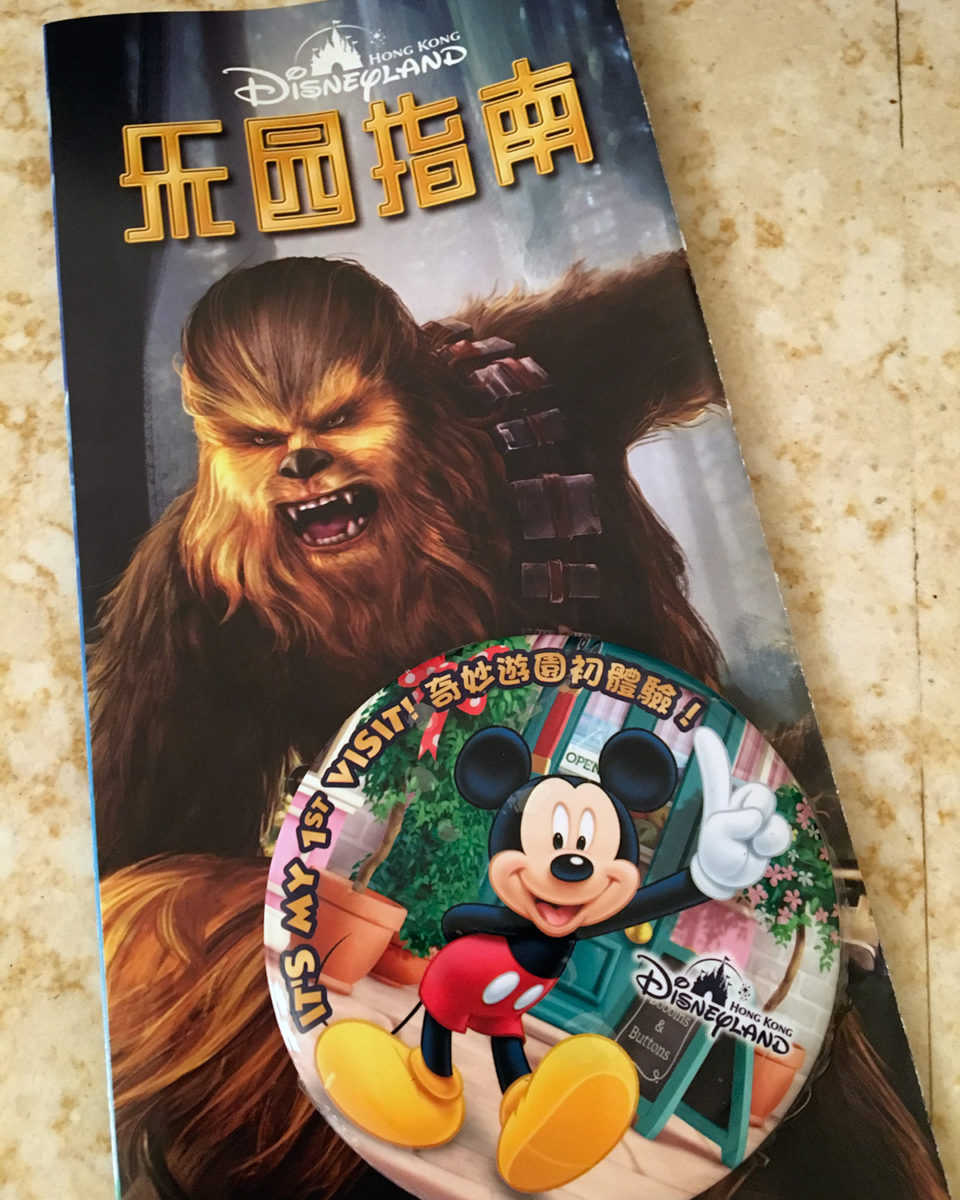 With Star Wars tickets and map in hand, it was time to venture into the park. You don't get far before seeing Star Wars in just about everything sold. Right on Main Street was a Darth Vader waffle.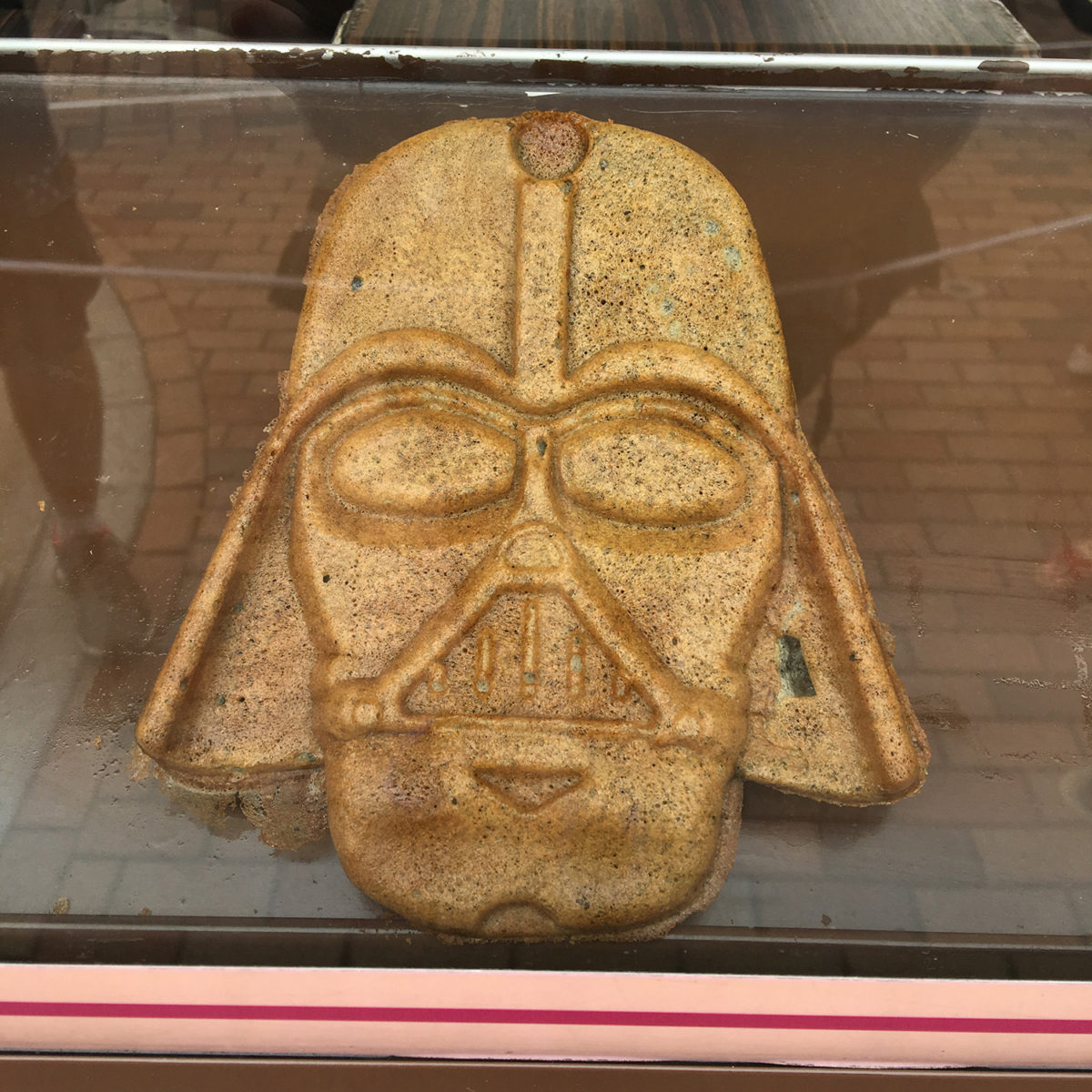 The standard entrance to Tomorrowland doesn't seem very themed, but walk on down to the next Tomorrowland entrance and you'll be flanked by the Millennium Falcon and a TIE fighter. This certainly outdoes the more temporary looking signage found at Disneyland.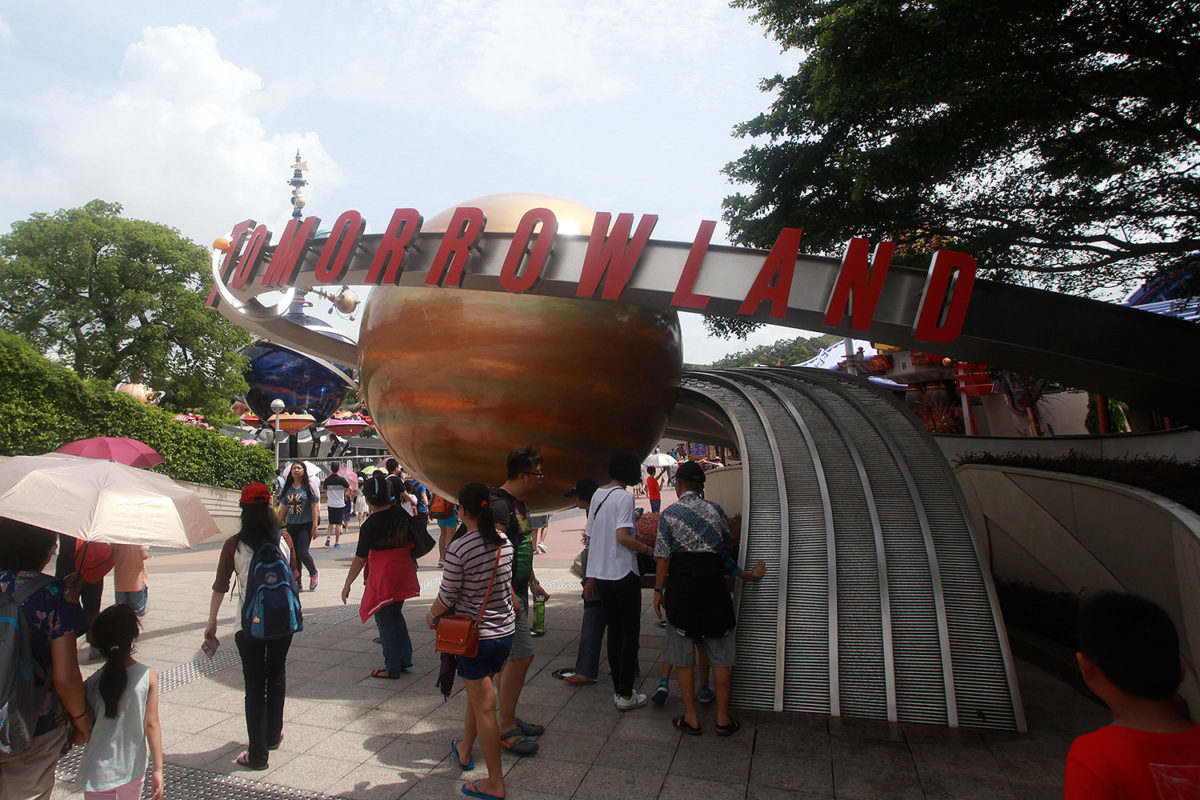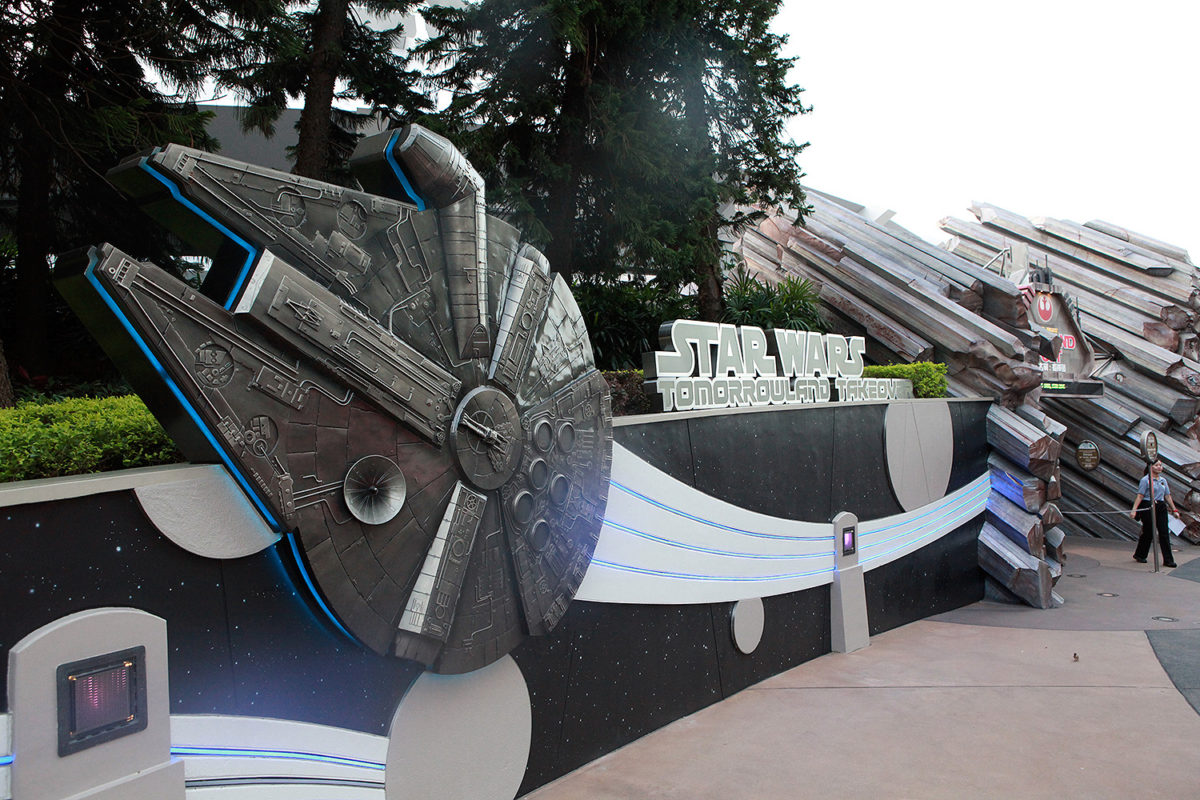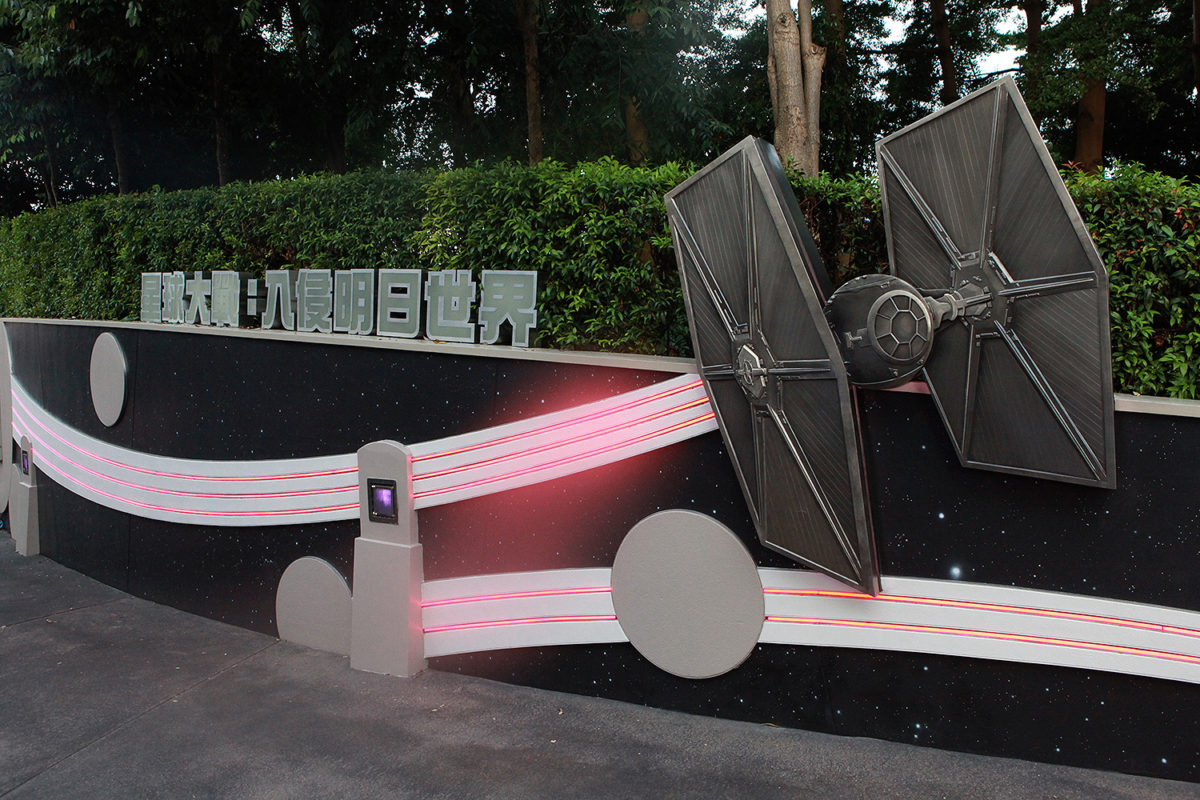 HYPERSPACE MOUNTAIN
The main event, of course, is HYPERSPACE MOUNTAIN. While the track layout is very similar to the Anaheim park, the queue is a little different and they did a pretty good job with spiffing it up for Star Wars. There's a full-sized X-Wing within the queue along with Rebel Pilot uniforms on the side.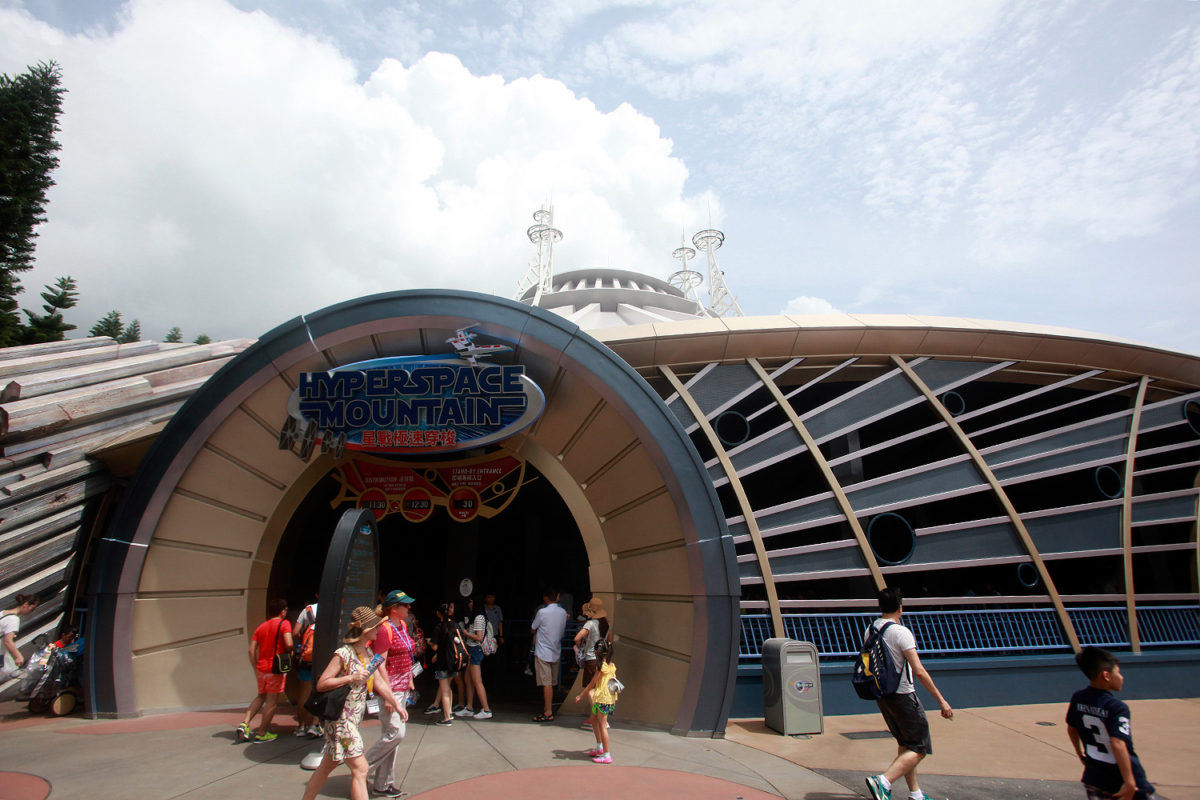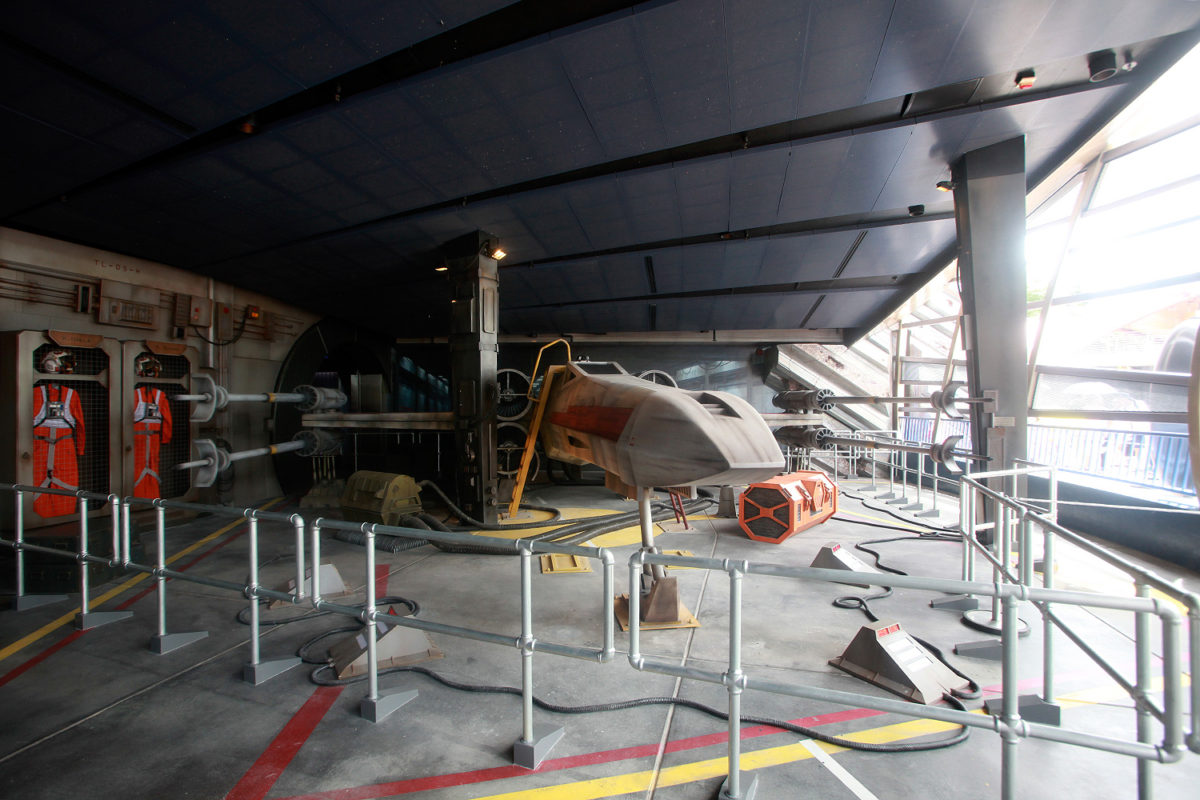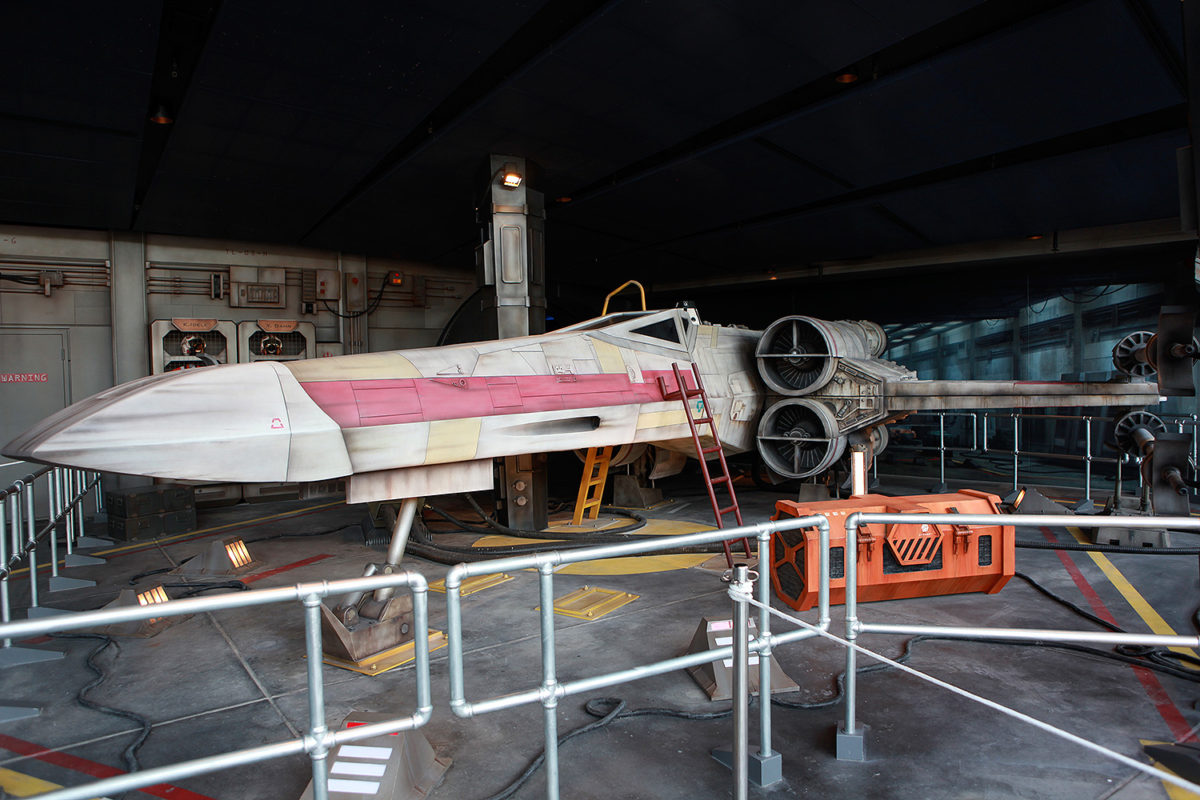 Test your Aurebesh!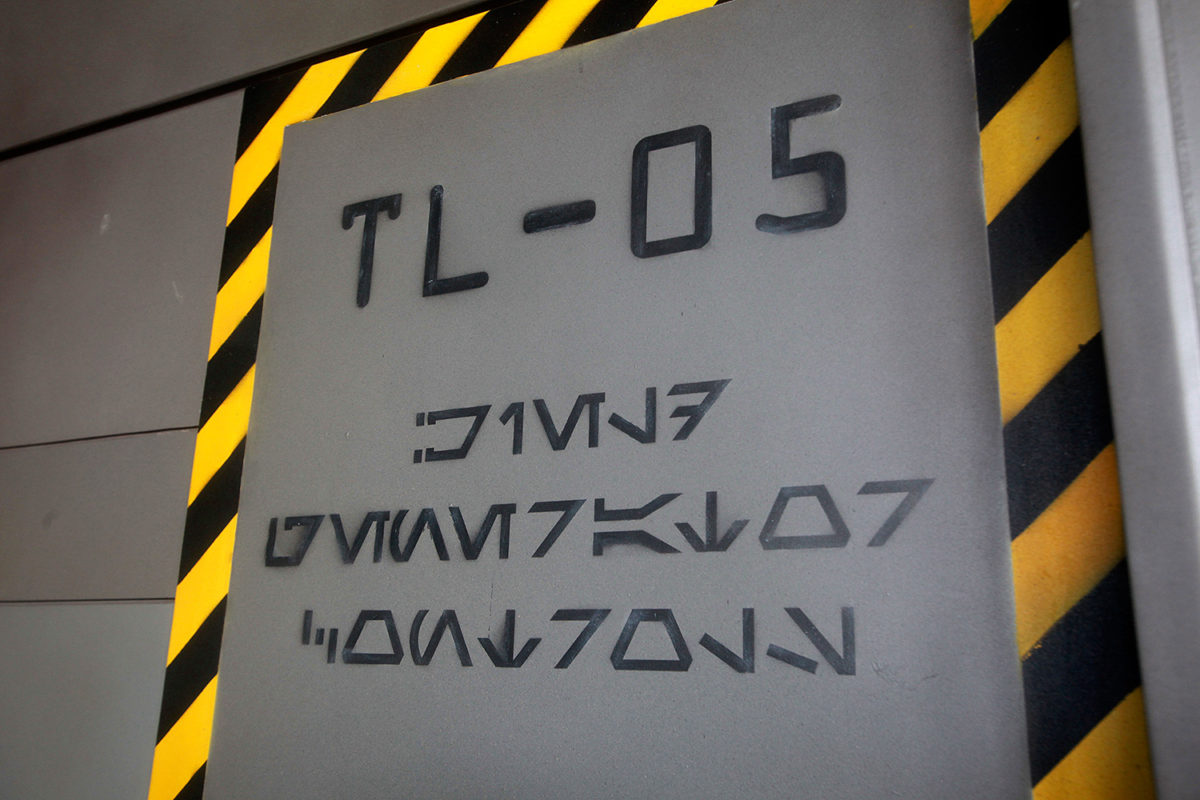 (SHIELD GENERATOR CONTROLS)
Inside the mountain, we're briefed by Admiral Ackbar and just like that, ready to take on the First Order.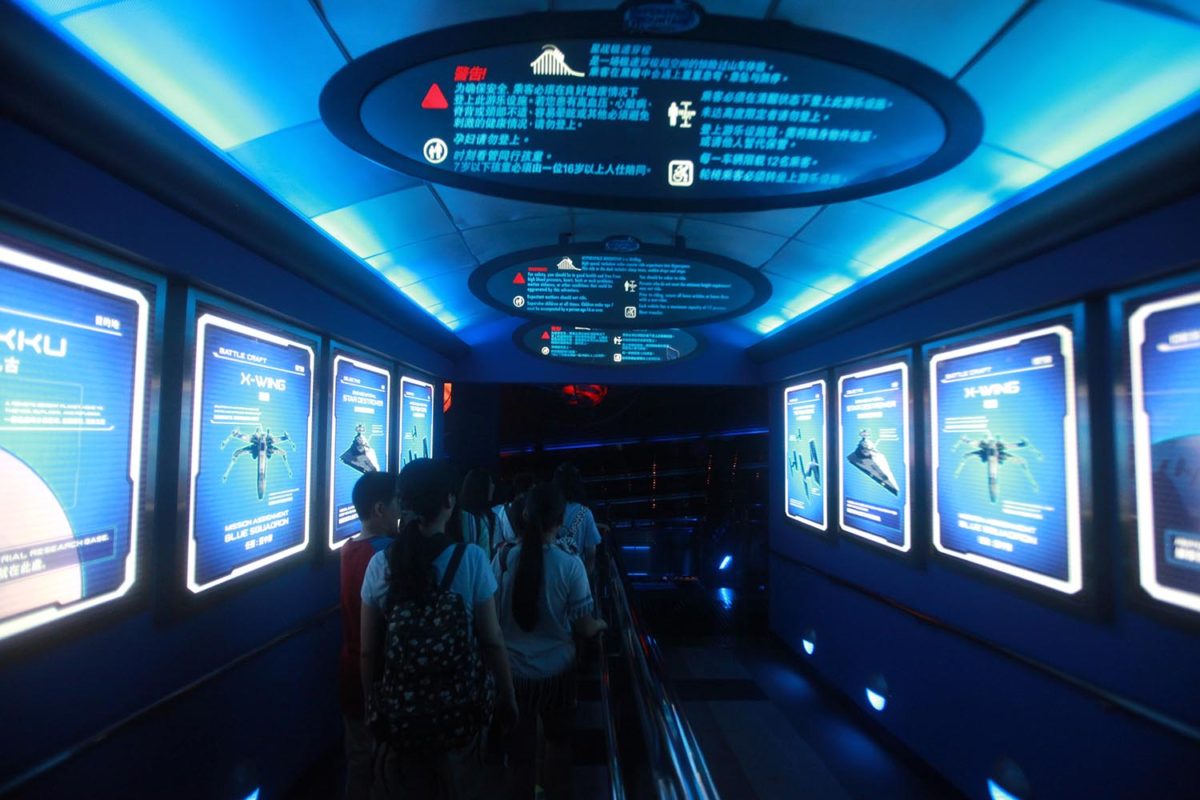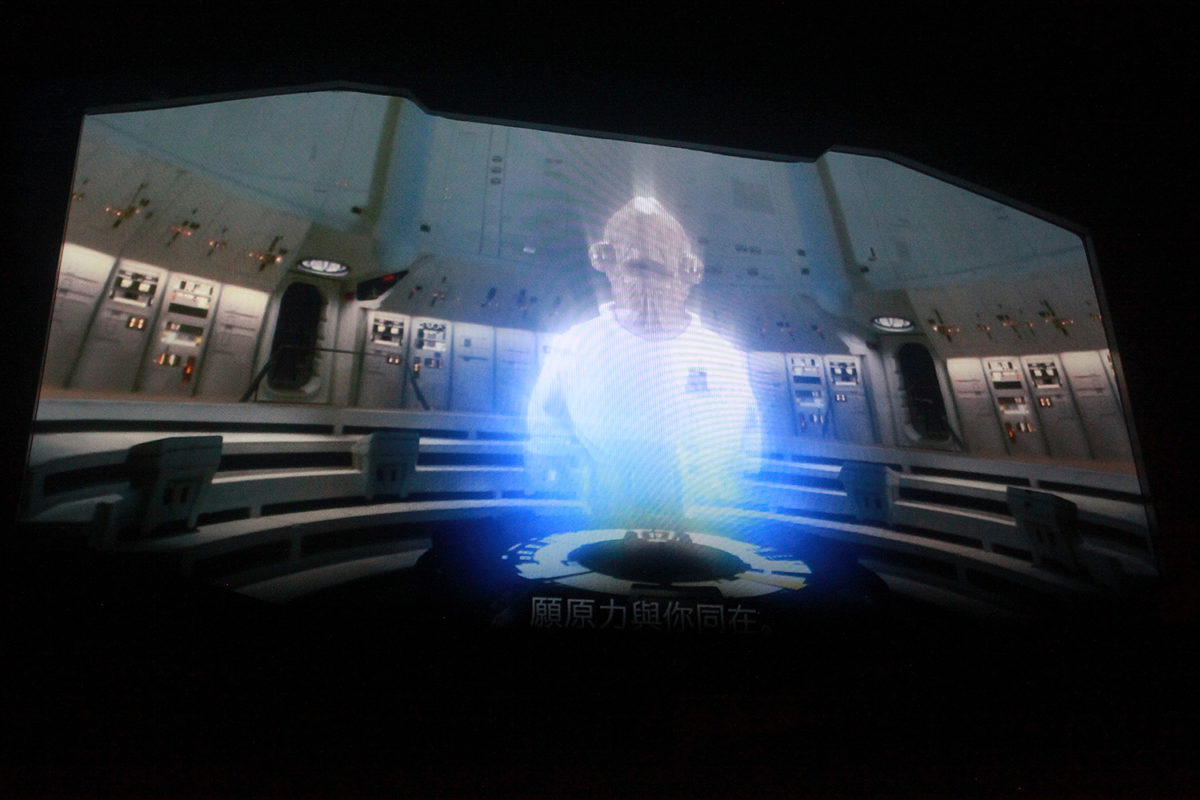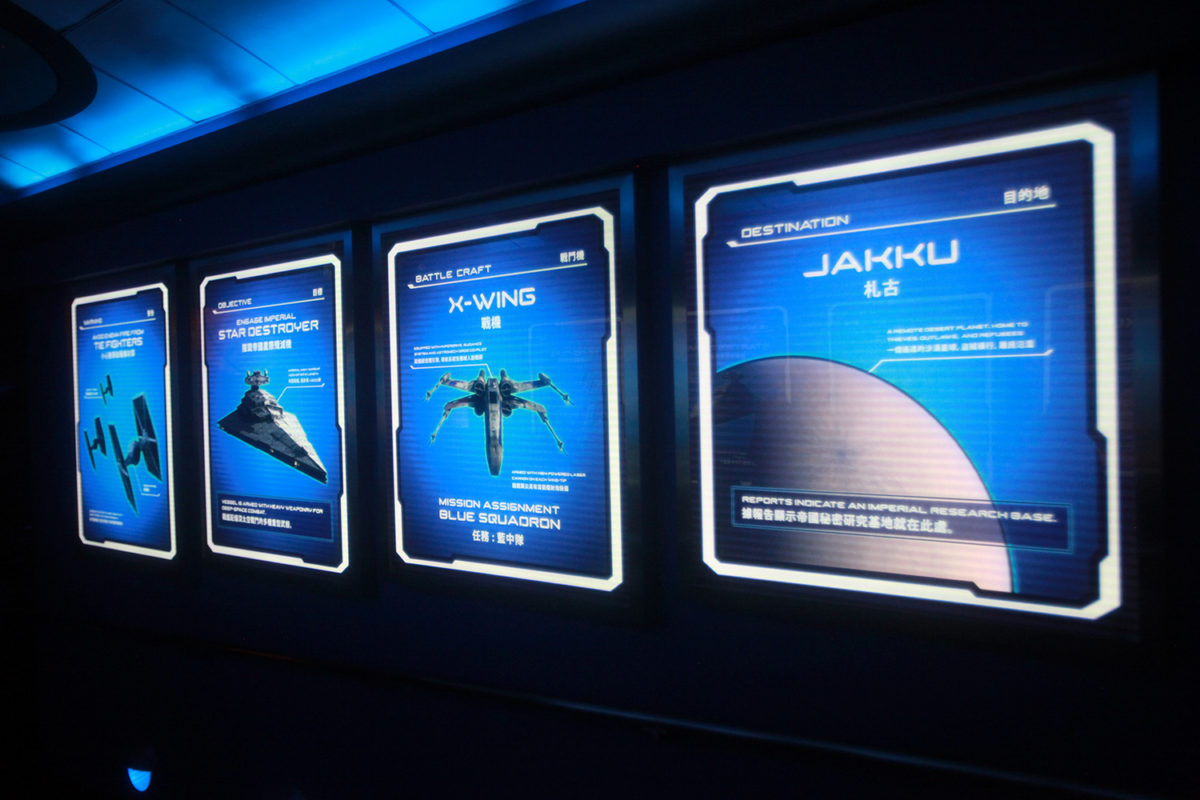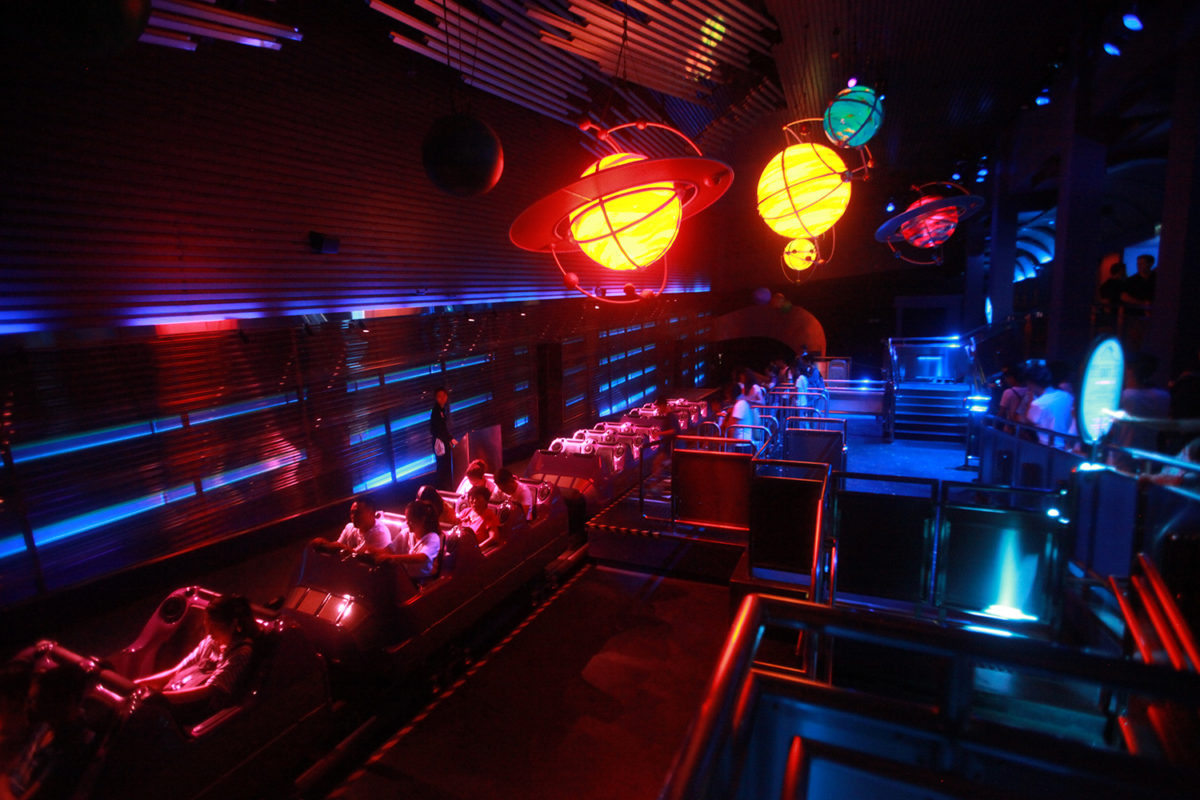 EXIT AT THE GIFT SHOP
Space Traders is where you can pick up all sorts of Star Wars toys and merchandise, including Hot Toys (based in Hong Kong) and other specialty items.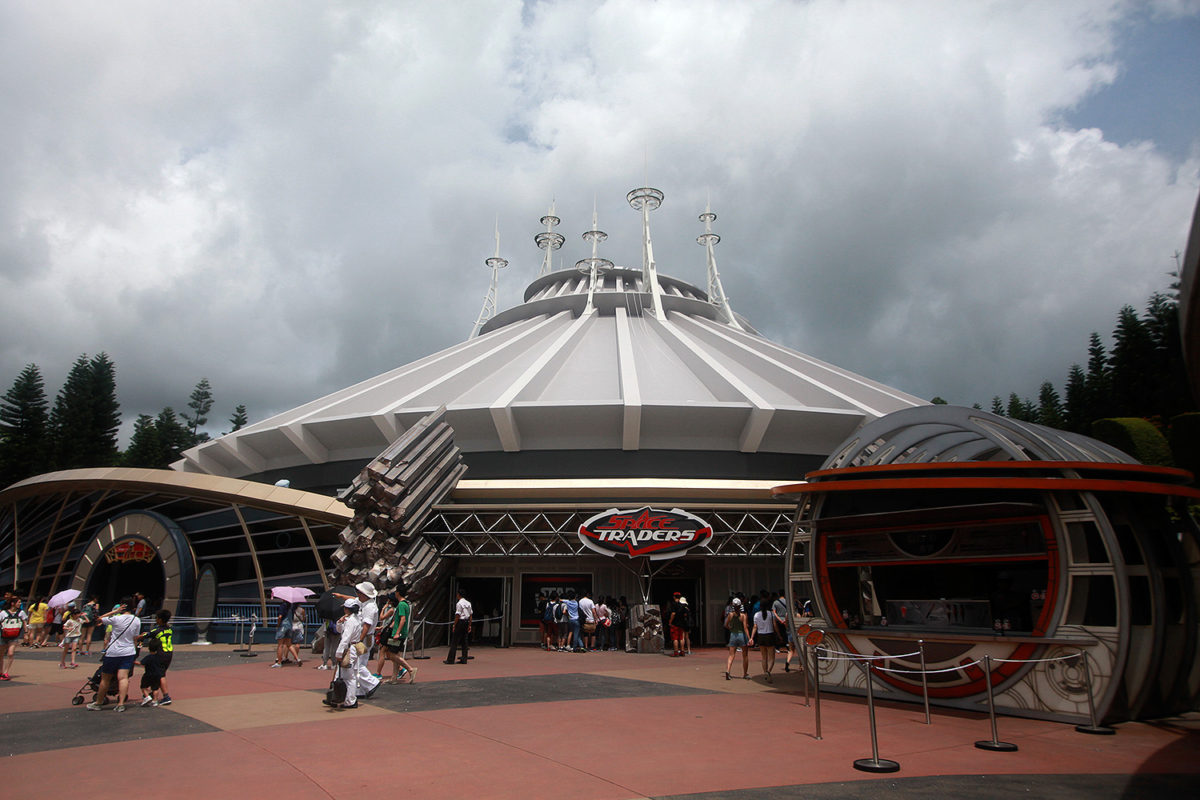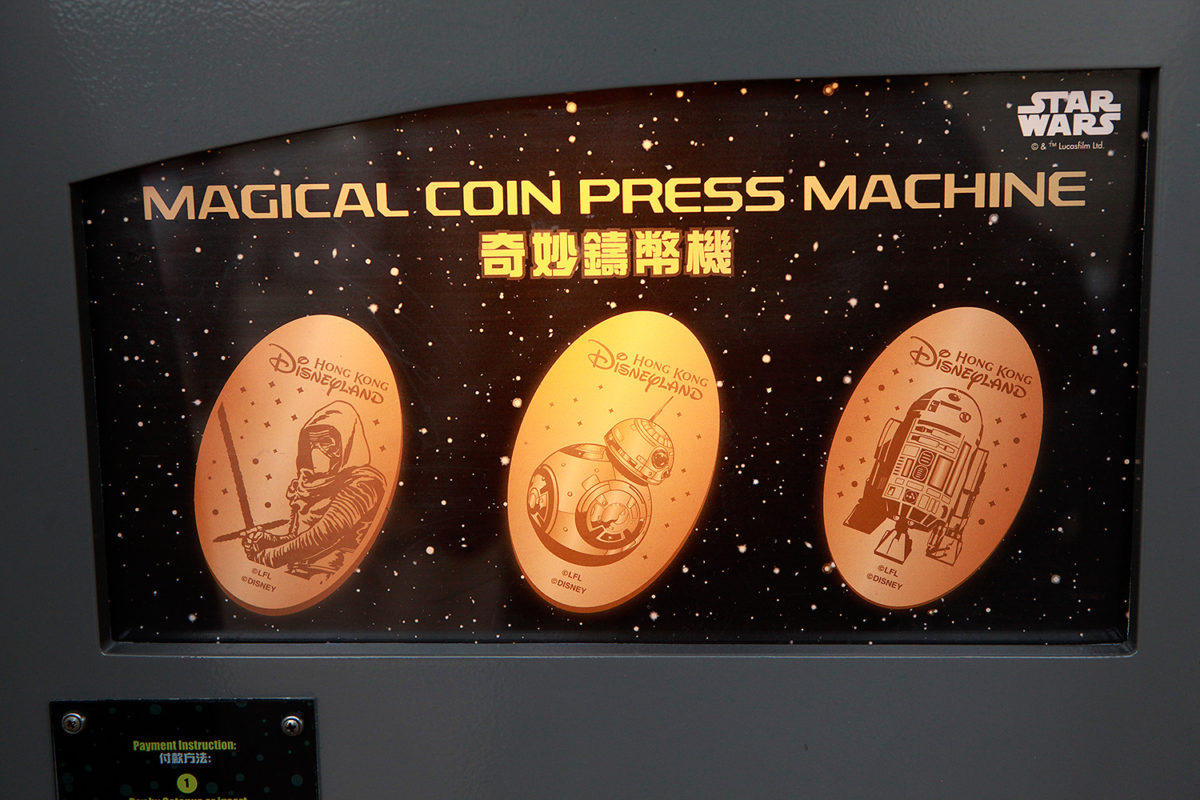 Star Cars are a fun souvenir you can't get in the states, although they're pretty similar to Hot Wheels.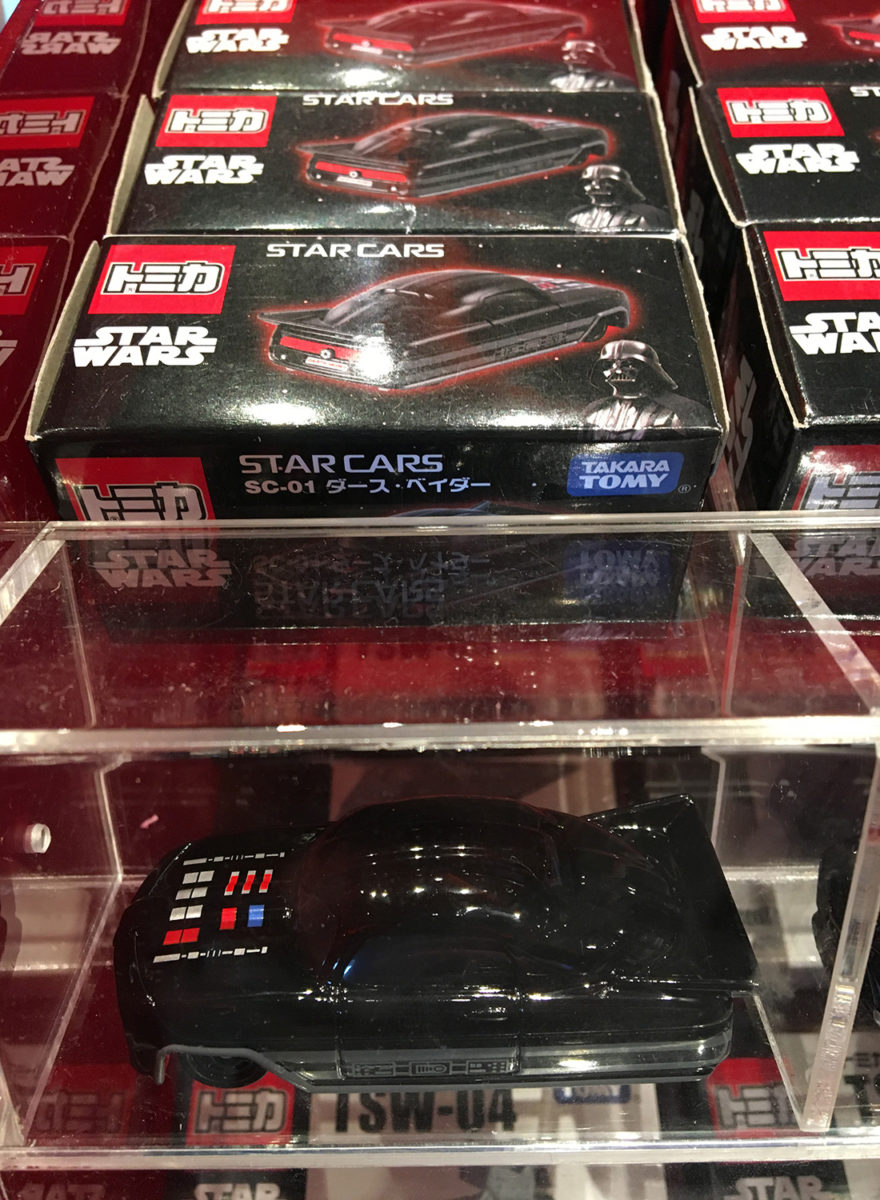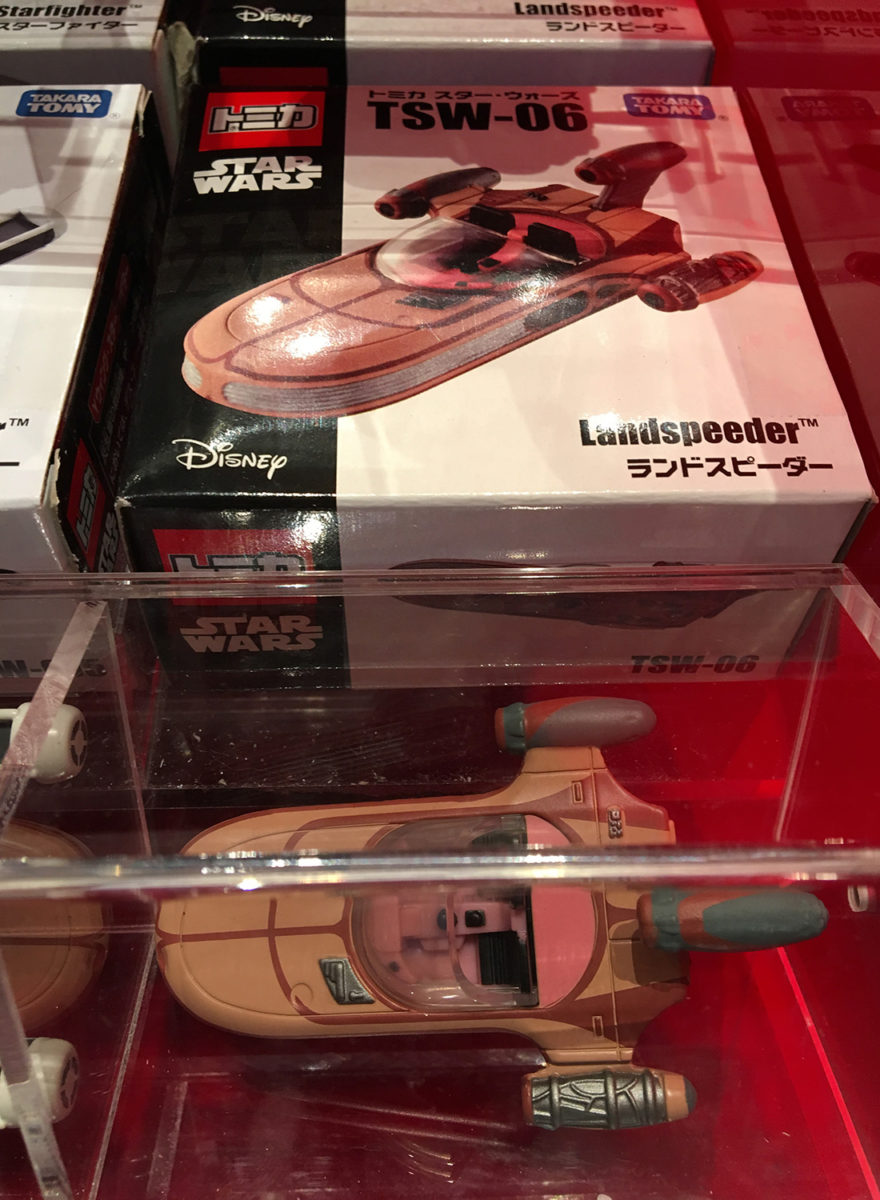 MAY THE FOOD BE WITH YOU
Within Tomorrowland and beyond, you can get Star Wars themed snacks. At the BB-8 Snack Cart, Star Wars Lightsaber Churro might be your thing, or Star Wars Sundae. At a neighboring eatery, you can get Star Wars tumbler cups. At the Hotel, you can get Star Wars beverages or pudding… both if you choose!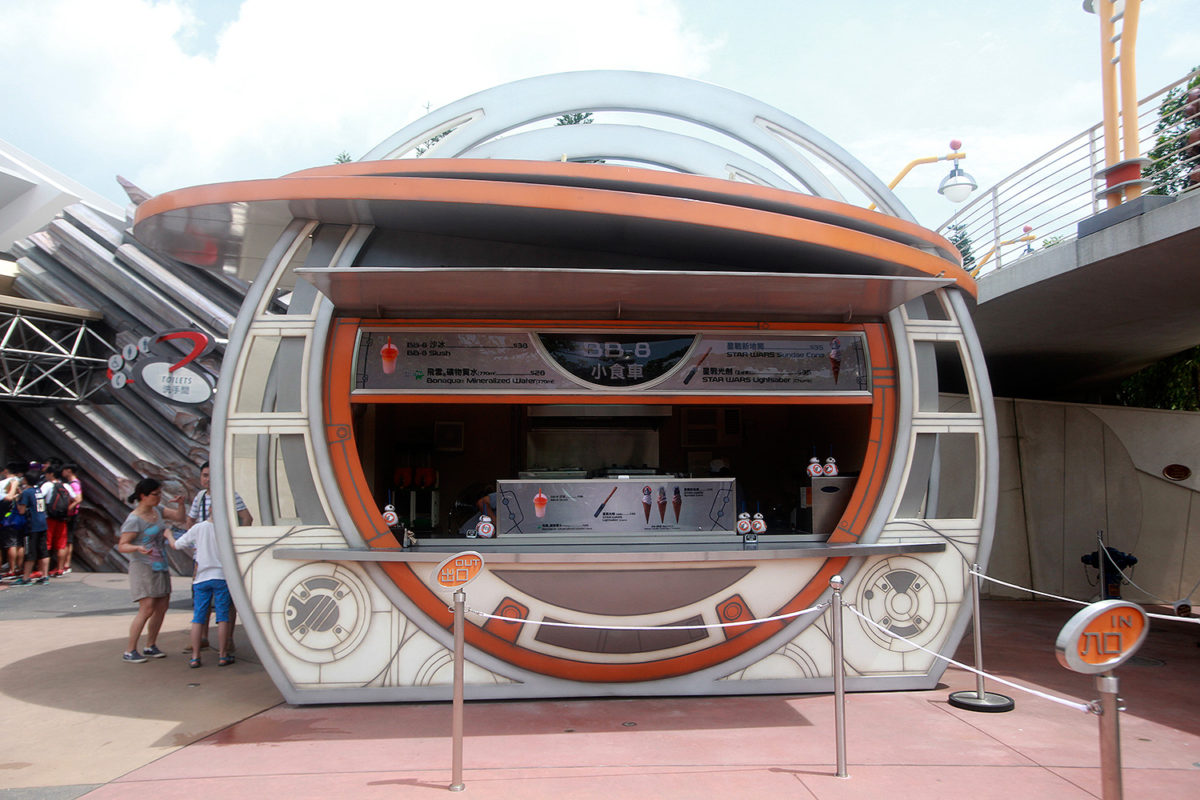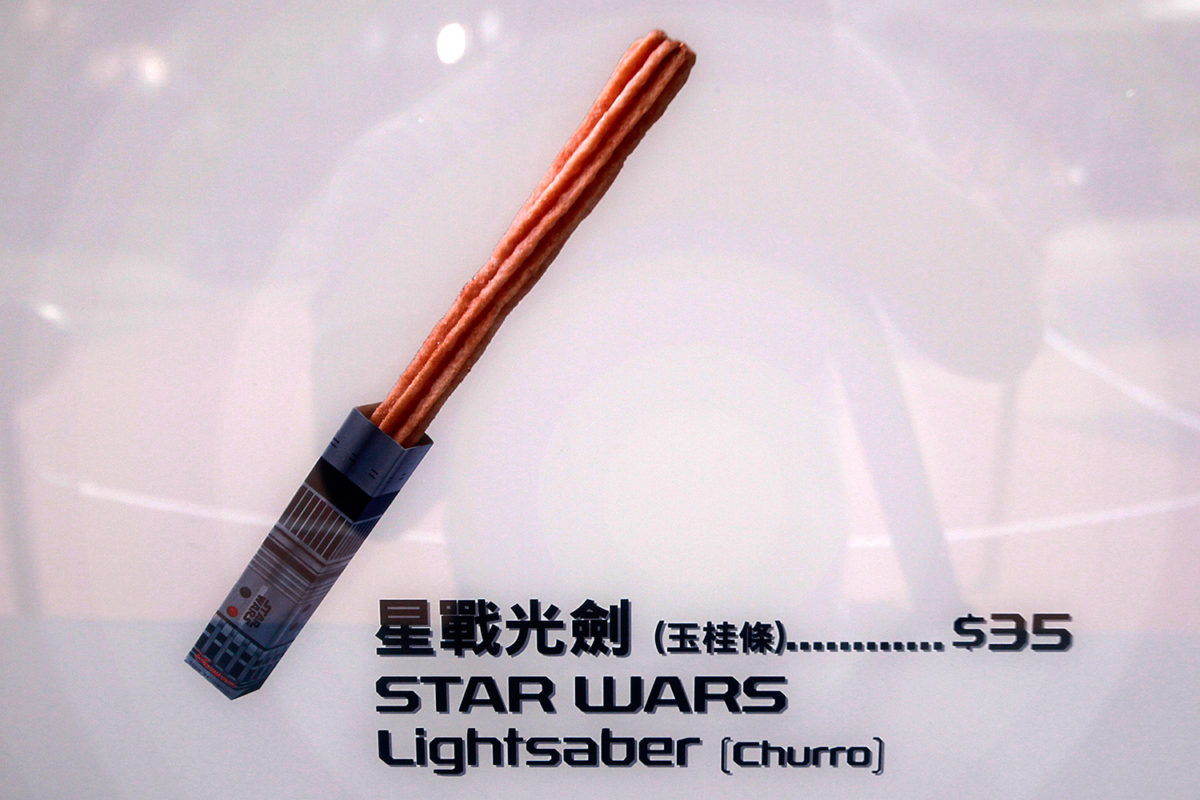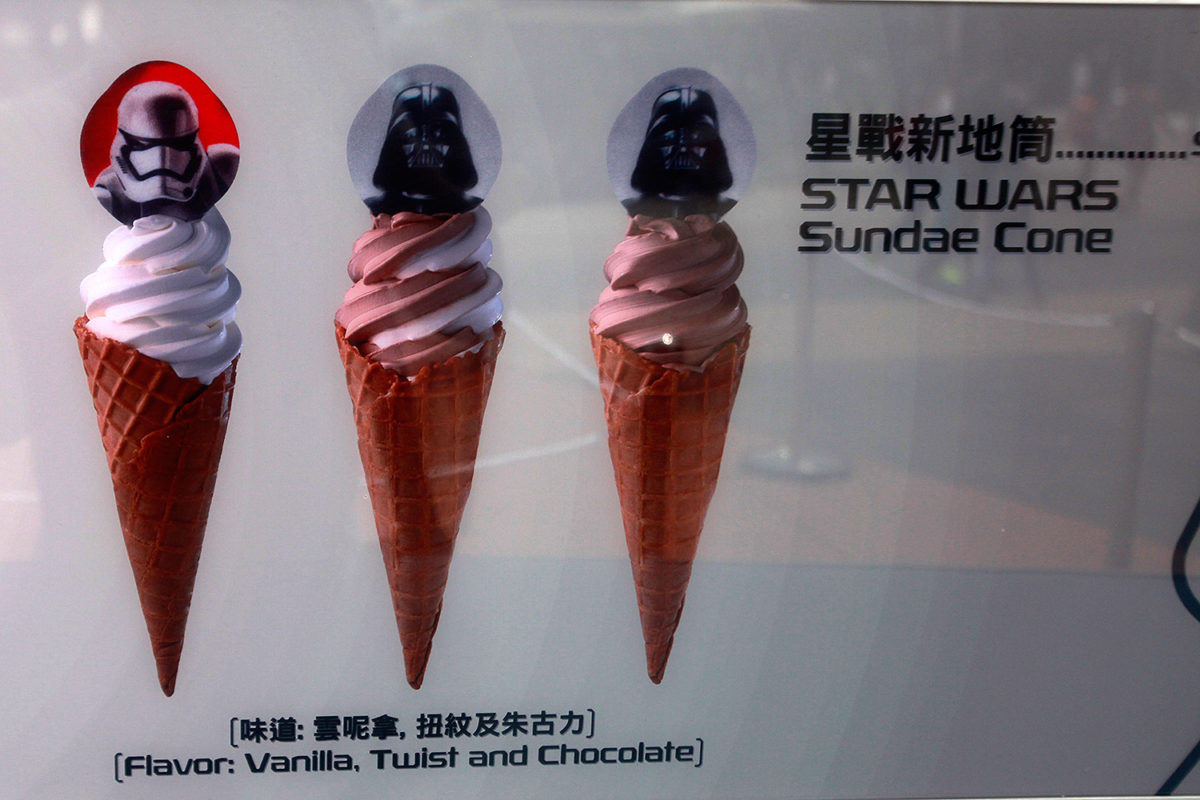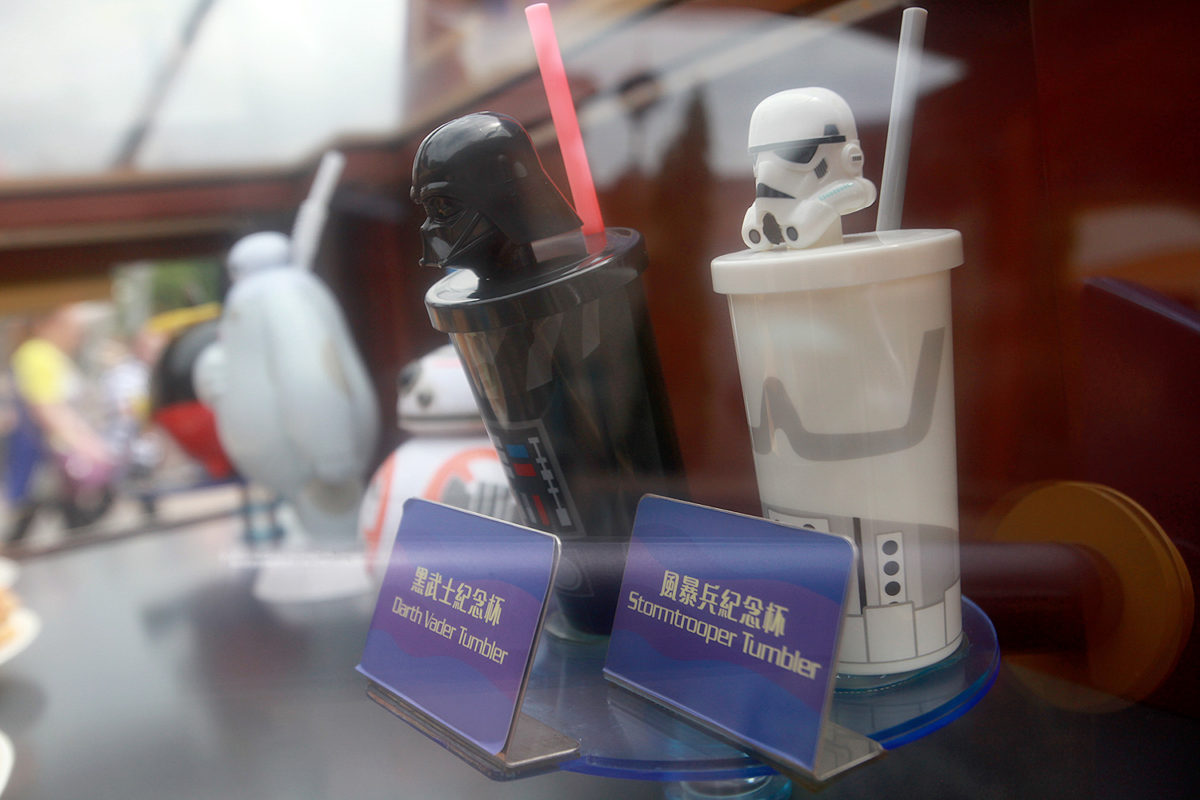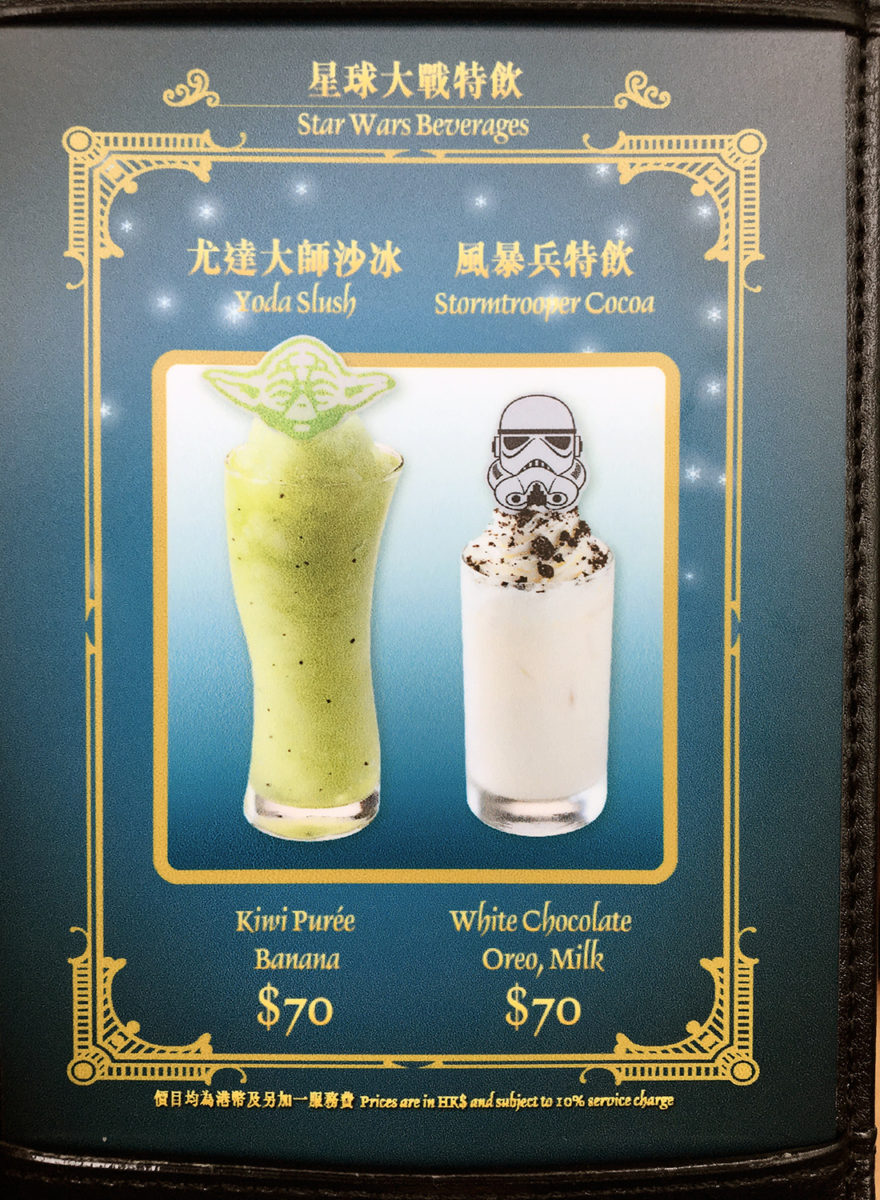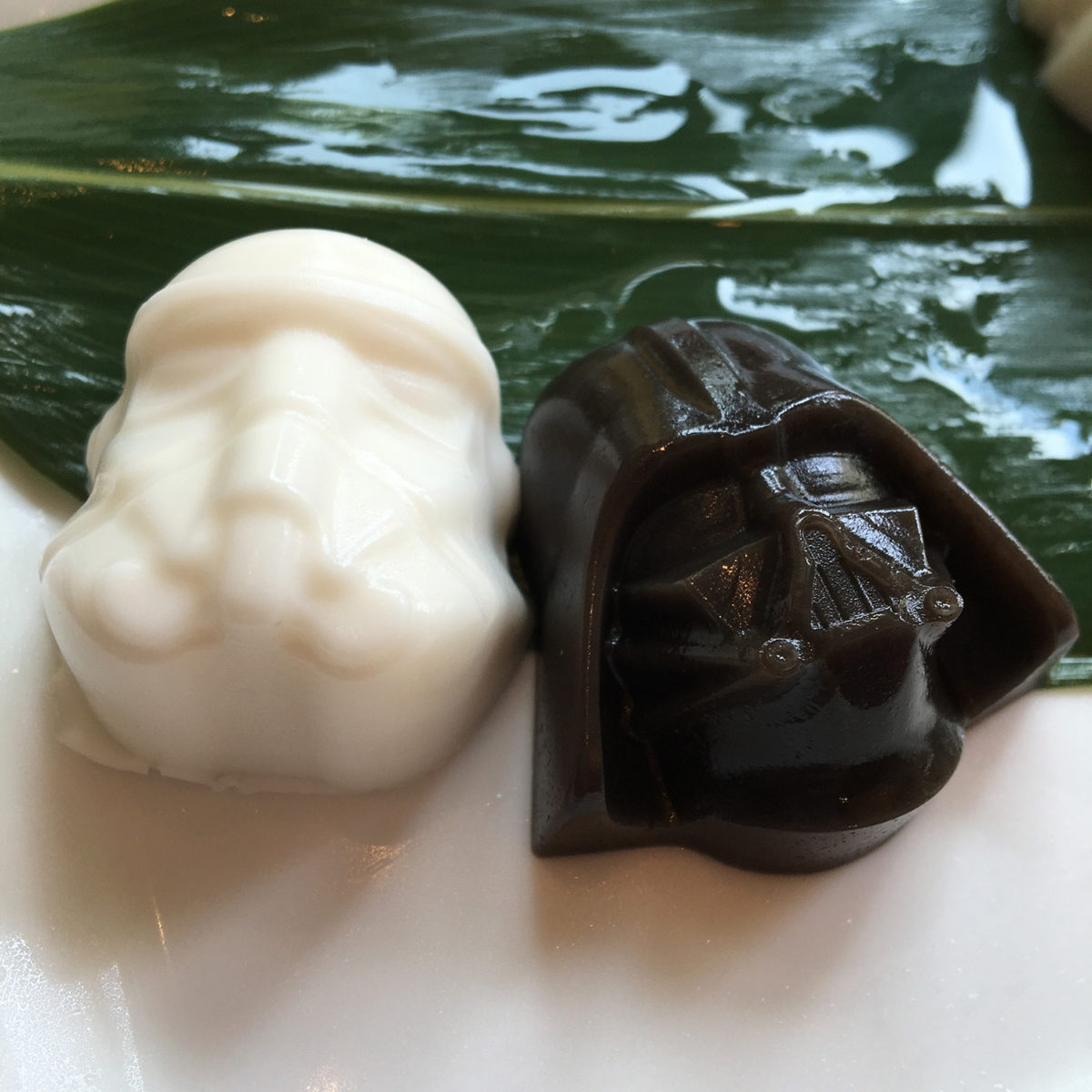 JEDI TRAINING TRIALS OF THE TEMPLE
Yes, your kids can do Jedi Training here as well, in the same show found at Disneyland and Disney's Hollywood Studios. The show has completely blocked off the entrance to Autopia (which will become part of a Marvel expansion) and performed in several languages: English, Cantonese, Mandarin.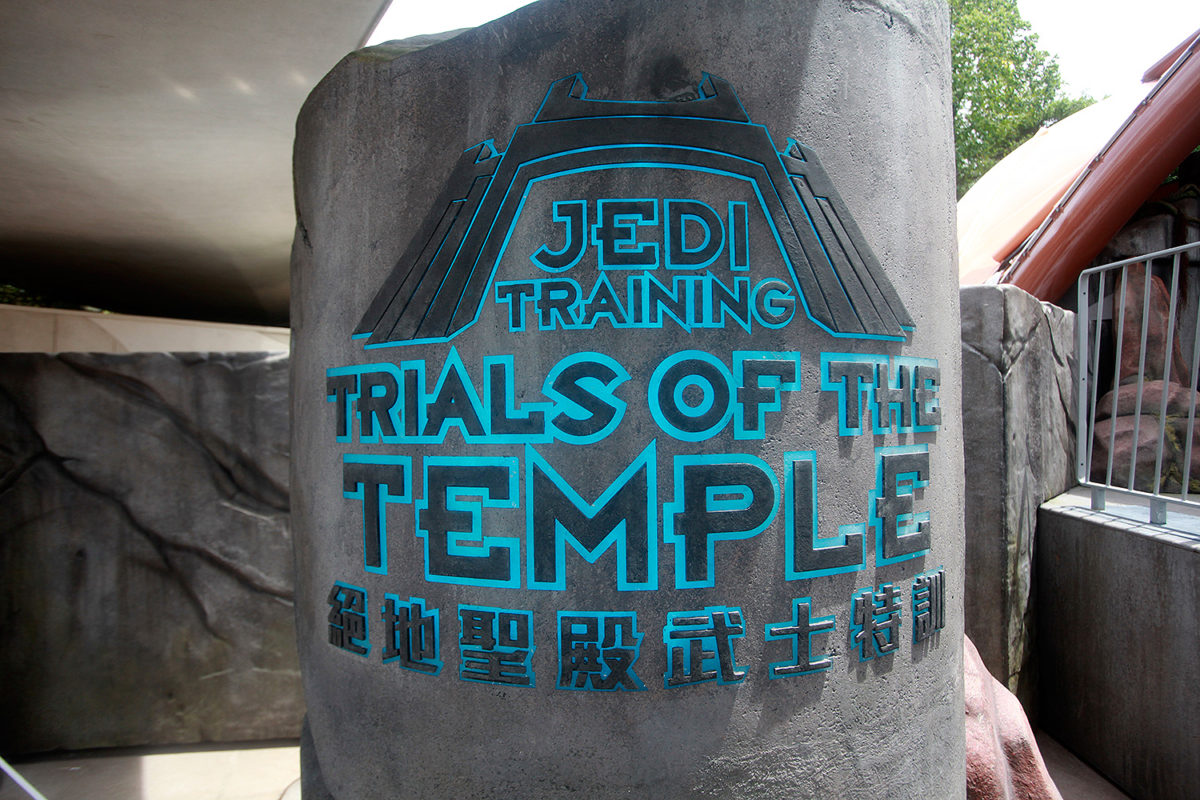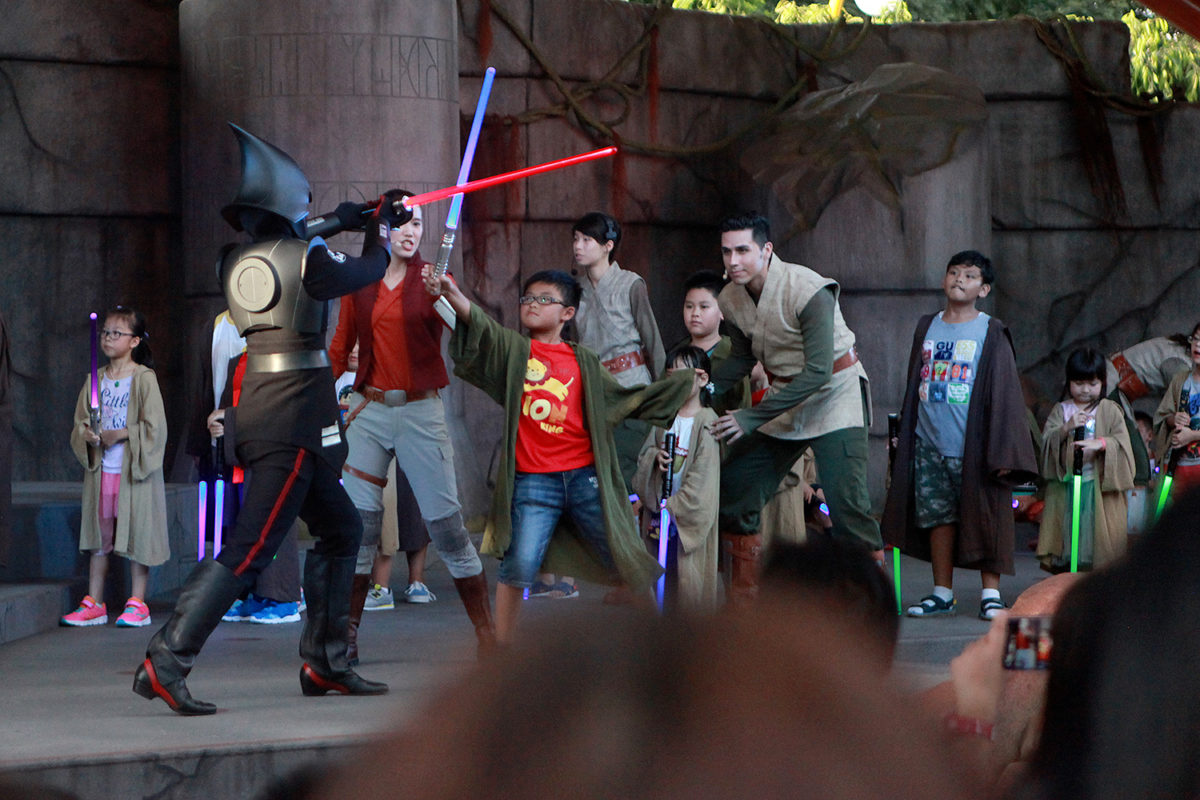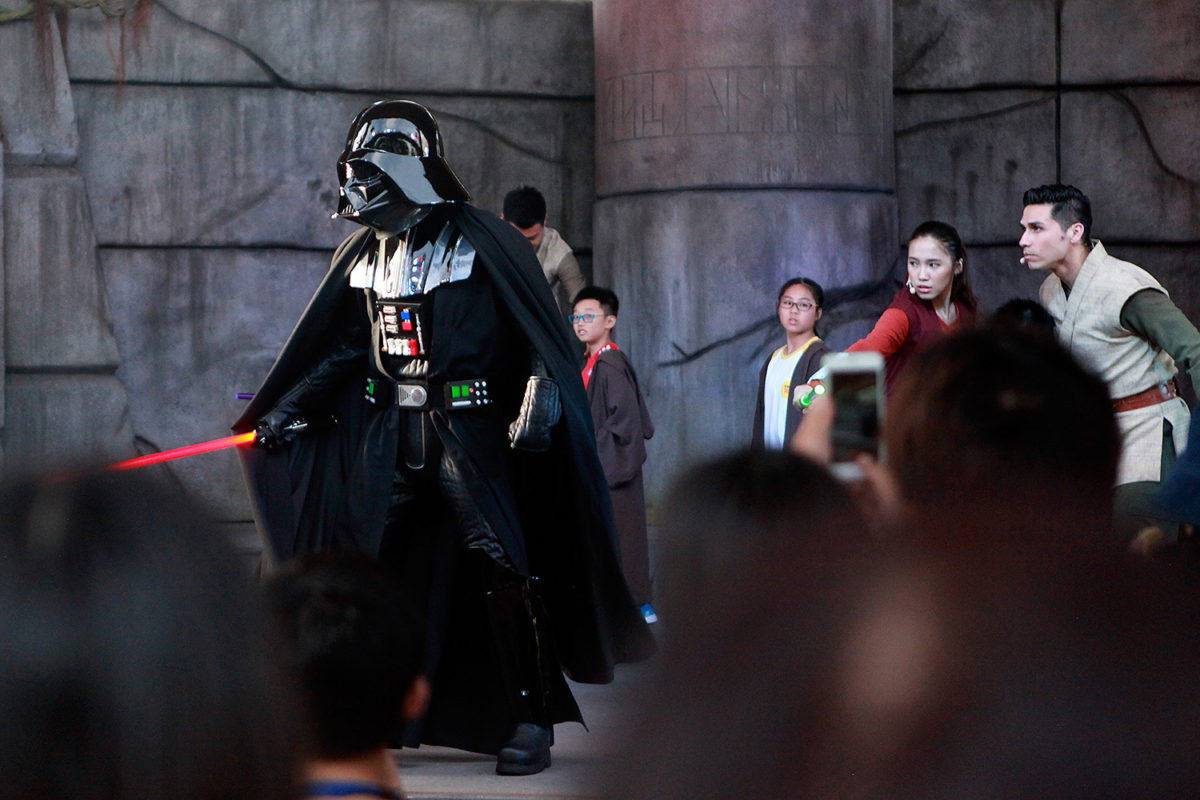 STAR WARS COMMAND POST
Last but not least, the Star Wars Command Post is a place where you can meet Chewbacca and R2-D2. If Rebels aren't your speed, Captain Phasma and her squad of Stormtroopers do occasional patrols of Tomorrowland too (not pictured).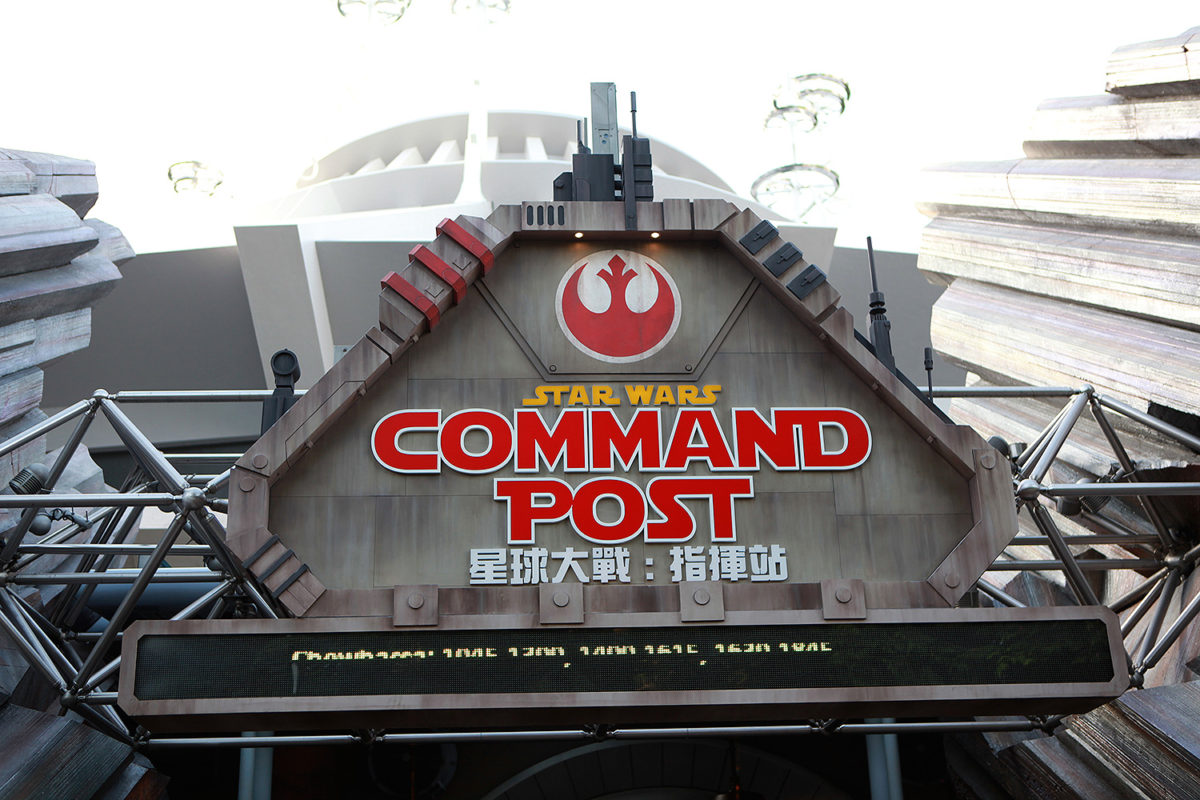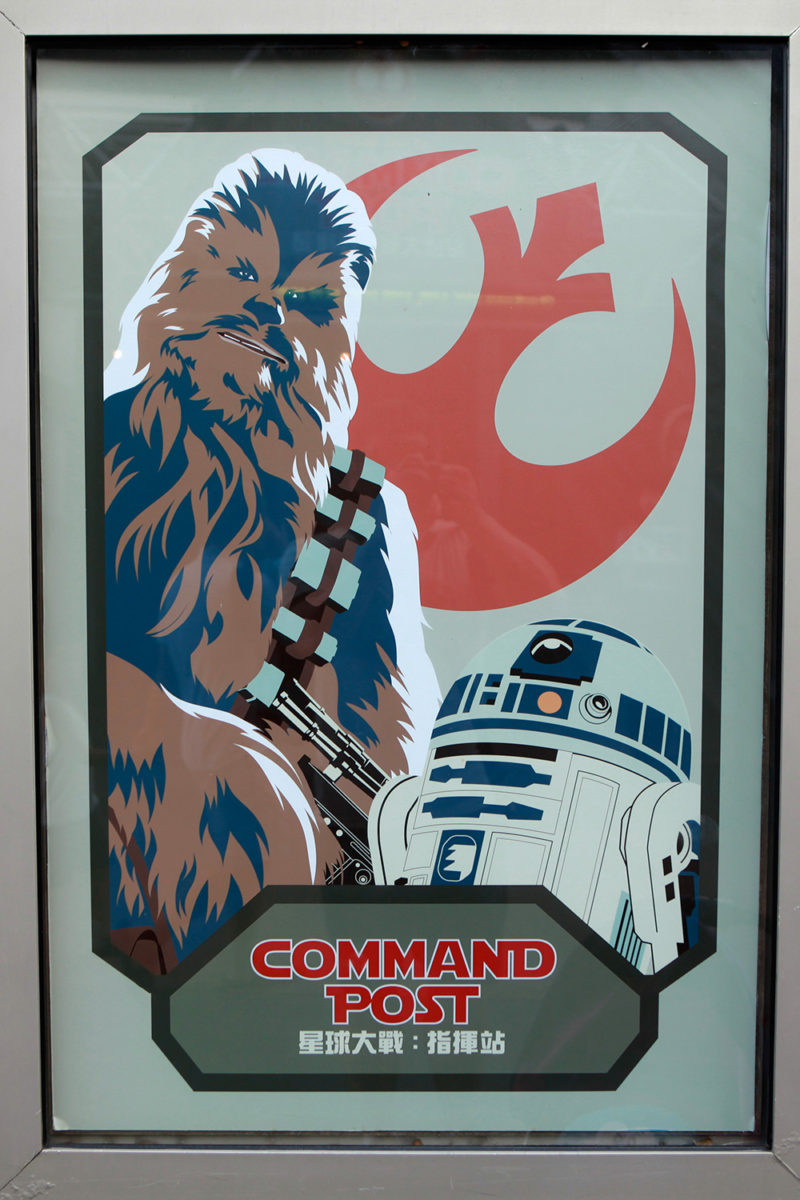 From the looks of it, Star Wars will remain a part of Hong Kong Disneyland for the foreseeable future, and that's completely fine with us! We hope you enjoyed our look at Hong Kong Disneyland's Star Wars Tomorrowland Takeover.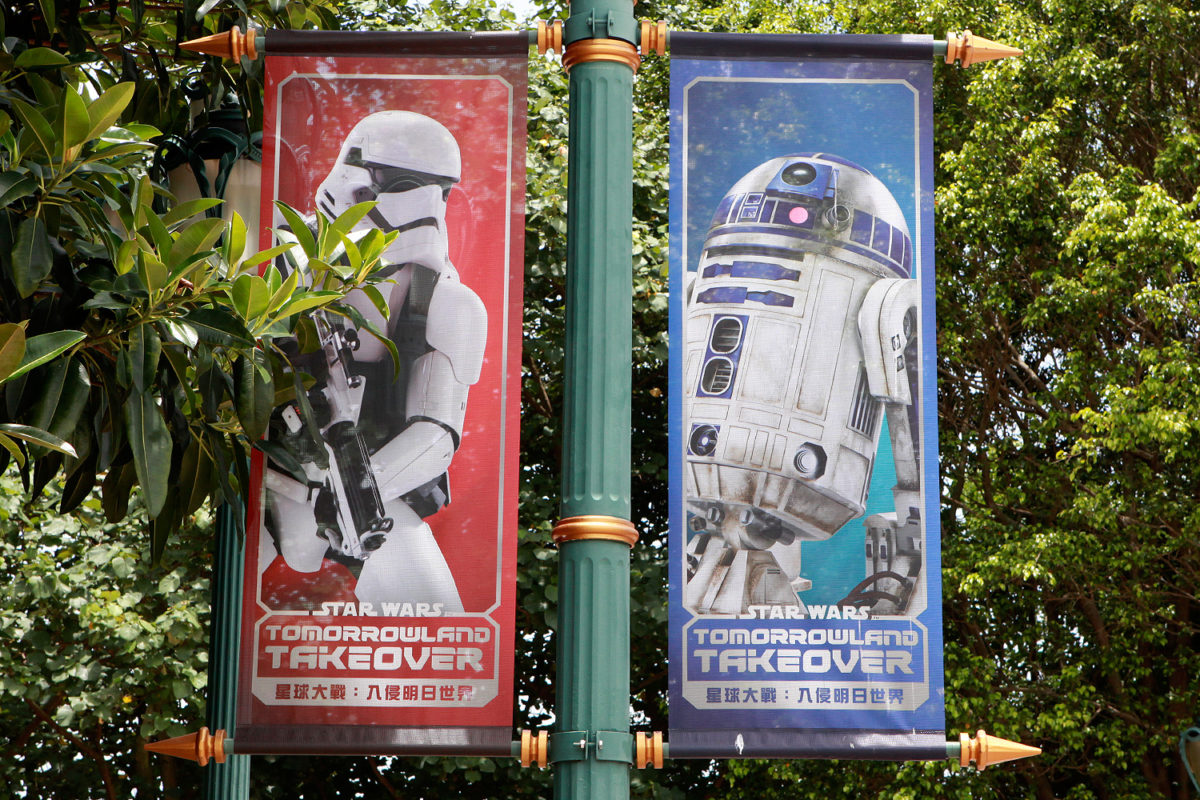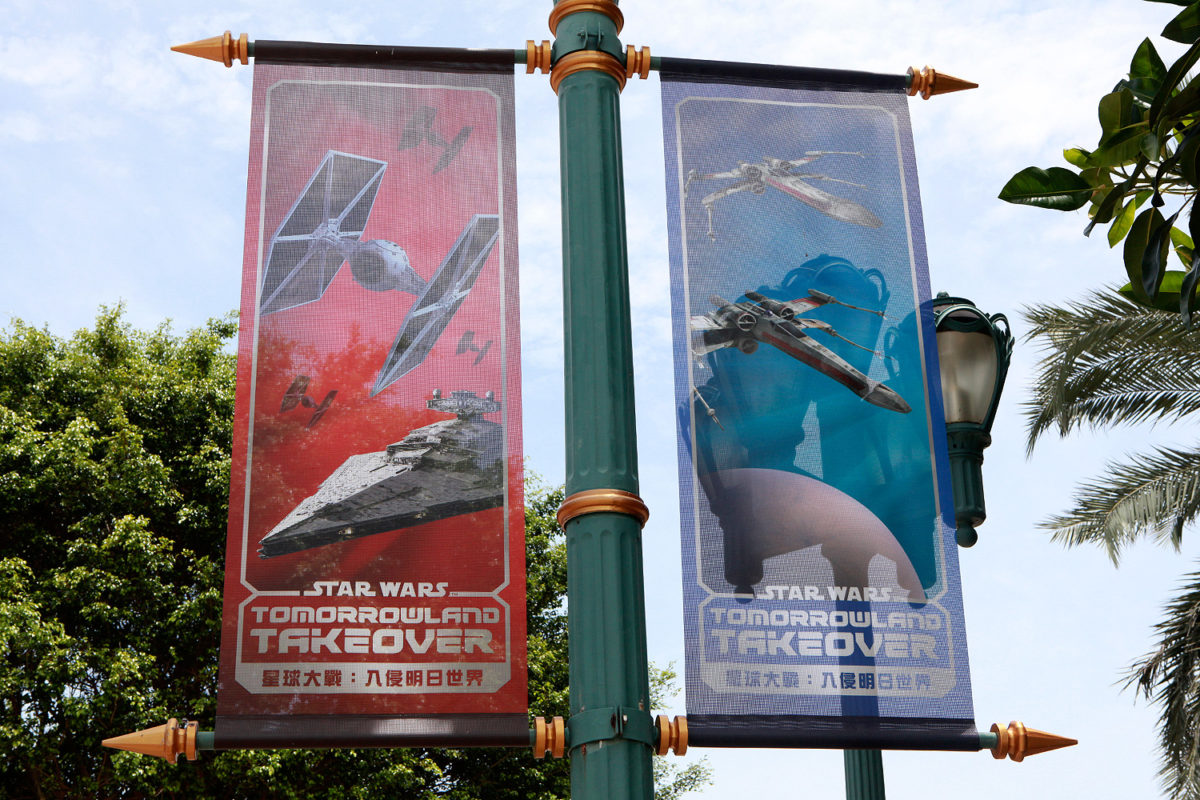 See the ad for Star Wars Tomorrowland Takeover below:
https://youtu.be/L1k44I4XGSM
Photography by David Yeh